This week in PopSugarTV, Yum got into the holiday spirit by sharing the recipe for a perfect party drink — a classic Negroni cocktail. Fit also helped us prepare for the season, bringing us a metabolism-boosting workout to help burn those extra Winter calories. Bella gave us tips for banishing dark spots, while Fab showed us fun new ways to rock plaid and rounded up this season's best trench coats.
Click through for all the videos above and check out PopSugarTV [1] for even more!
Whet Your Appetite With a Negroni Cocktail
This year, serve a classic cocktail that'll whet your guests' appetites before the next big feast. For a drink that'll truly kick-start the appetite, we recommend the bitter Italian drink known as the Negroni — and a two-ingredient appetizer to go along with it. Though this cocktail (which was purportedly invented by a Florentine count!) isn't for the faint of heart, we'd argue that once you fall for it, there's no going back. Watch our latest episode of Happiest Hour [2] for an easy drink (and bite) to add a punch to this holiday's entertaining.
Wake Up With Yoga! Tara Stiles Shares Poses For Energizing Your Day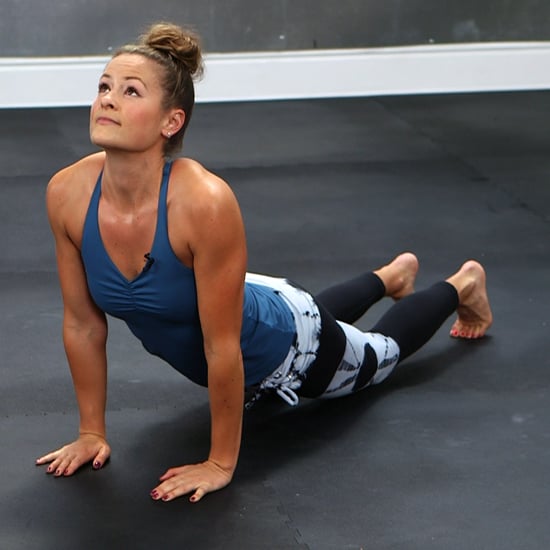 Start your day off right and do a little yoga. Founder and owner of NYC-based Strala Yoga, Tara Stiles [3] knows just which poses will help ease you into a wakeful state and energize your day. Watch this video to learn the poses she recommends and why. No one ever regrets starting his or her day with a little stretching.
Four Unexpected Ways to Wear Plaid Right Now!
Plaid is a classic cold-weather print, and thanks to Michael Kors, Ralph Lauren, and Chloé, this pattern is covering everything from pants to outerwear this season. In this edition of Currently Trending, FabSugar reporter Allison McNamara is taking on the classic pattern and showing you some surprising ways to incorporate plaid into your everyday style. Watch on for inspiration and make sure to pick up some plaid stat!
Sushi 101: How to Make a California Sushi Roll
Is sushi one of those things you're more likely to leave to the pros? If so, you're missing out, because homemade sushi's not nearly as hard as everyone makes it out to be. Cut your teeth with a California roll, then start experimenting with different fillings: we'll show you our foolproof techniques for everything from seasoning and fanning rice to rolling both basic and inside-out rolls. On Brandi: Closed Top and jewelry by Edward Avedis.
Erase Dark Spots With This Four-Step Regimen
Dark spots, also known as hyperpigmentation, can happen to us all. And if you're looking to mask their appearance, there are a few things you can do at home to even out your skin tone. This four-part regimen, which includes sloughing off dead skin and protecting it, can help get you the bright, clear complexion you've always dreamed of. On Kirbie: H&M.
Our Editors Show You the Must-Have Trench Coats of the Season!
A trench coat is a wardrobe essential and a piece that you can really wear year-round. Today, fashion reporter Allison McNamara enlisted the help of her colleagues here at PopSugar to show you our favorite trenches of the season. Whether you're on the market for a little leather à la Alexander Wang's Fall runway, or you're on the hunt for something classic — we've got seven stylish trench coats that will please every fashion personality. Watch on and let us know which one is your favorite!
AMAs Recap: The Hottest Beauty Looks of the Night
The American Music Awards wasn't just about the music. Celebrities walked the red carpet in a variety of glamorous hairstyles and gorgeous makeup looks, providing plenty of beauty inspiration for months to come. Here are our top picks for who really stole the show, from Taylor Swift [4]'s tucked-and-rolled bun to Brandy's vintage bob. On Kirbie: Karen Kane dress.
Boost Your Metabolism For the Holidays With This 10-Minute Pilates Workout
By adding light weights to traditional Pilates exercises, you can increase your lean muscle mass while training your core. Celebrity trainer Juliet Kaska [5] created a full-body Pilates workout using an exercise band, light dumbbells, and ankle weights to build metabolism-boosting muscle — exactly what we need heading into the holidays. If you don't have these props, don't worry: this workout is still effective without them. Press play and get your Pilates on.