Wedding season [1] is in full swing here at POPSUGAR, and we have everything you need when it comes to dresses, decor, bridal beauty, and more. Whether you're in need of bridesmaid tips, seeking savvy spending advice, or in the mood to check out the most memorable TV and movie weddings, look no further.
Click through now to see our ever-expanding 2013 wedding [2] season coverage!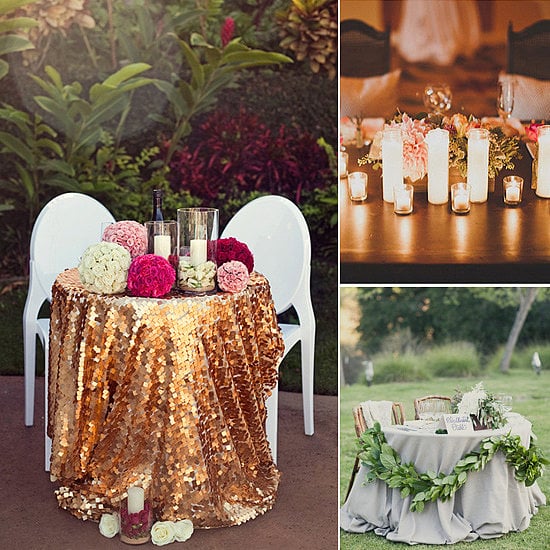 While colossal banquet seating for the bridal party is often the norm, sweetheart tables provide a more intimate alternative. Just think — you, your new spouse, and a moment to soak it all in while you try to eat something before it's time to get up again! POPSUGAR Home is offering up eight styling ideas for making your sweetheart table [3] one to remember.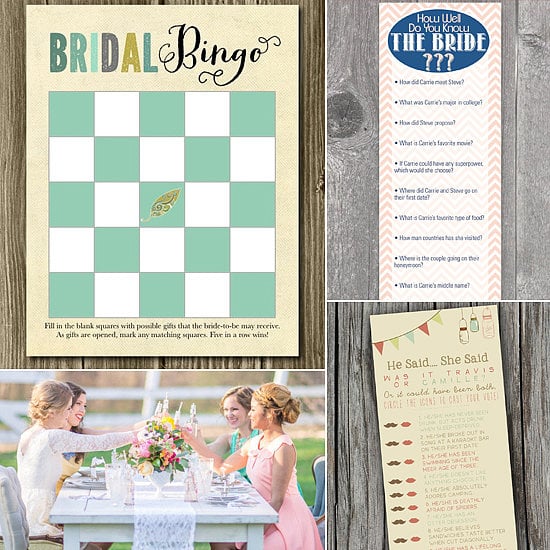 When it comes to the bridal shower, nothing breaks the ice better than a good game. Keeping it easy on the maid of honor, POPSUGAR Love & Sex found 10 affordable and (mostly) printable games that are sure to be a hit [4].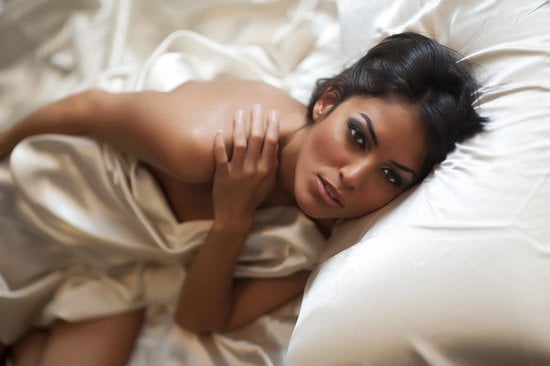 Boudoir photos make the sexiest wedding [5] gift a guy could ask for, and with so much attention on the bride, he deserves a lil love. Not sure about stripping in front of a camera? POPSUGAR Love & Sex spoke to photographer Cherie Steinberg of The Boudoir Cafe for her expert tips for taking provocative pics your man is sure to appreciate [6].
Put down the scan gun and head online for everything you've ever wanted in a wedding [7] registry. Perfect for the unconventional couple, POPSUGAR Tech found five wedding registries that extend beyond national retailers [8] and allow for a more unique experience.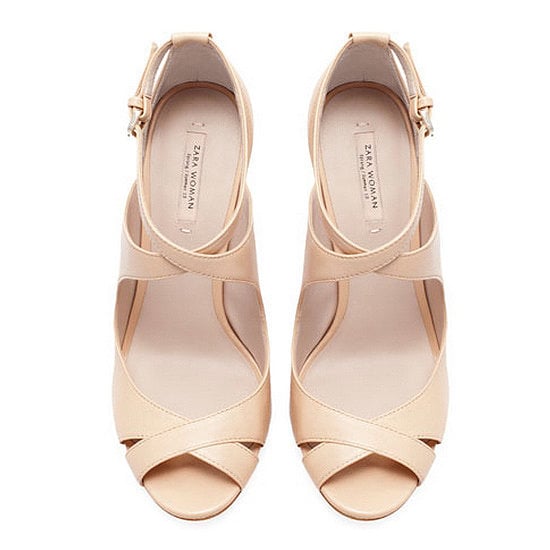 Chances are you'll serve as a bridesmaid at least once this Summer. If that's the case, you'll need the perfect heels to go with your bridesmaid dress [9] — or dresses. POPSUGAR Fashion has hand-picked 26 pairs that are sure to satisfy your taste and budget.
Bridal Makeup For Your Big Day, Honeymoon, and Beyond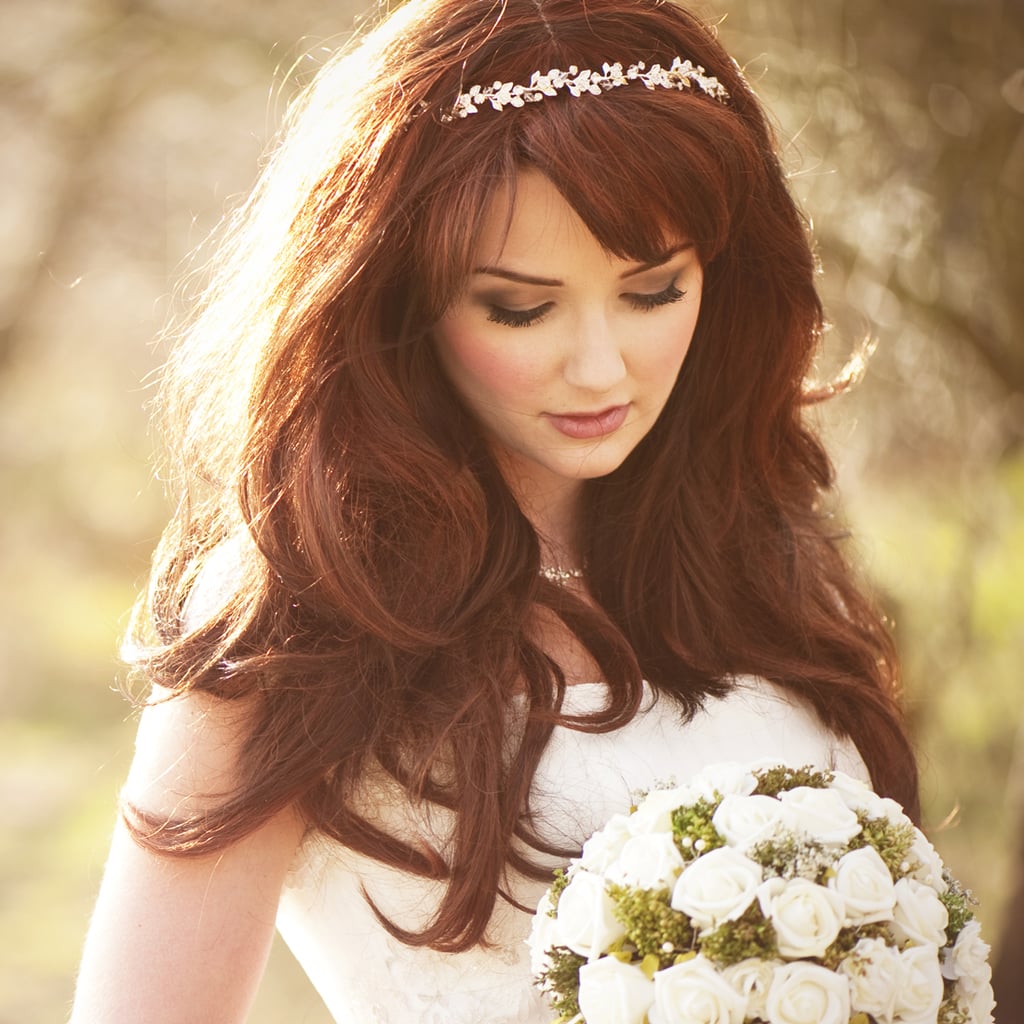 On your wedding [10] day, you want to look like the best version of you — not an overdone portrait of someone else. When we met up with director of makeup artistry at MAC Cosmetics Gregory Arlt, we knew we were in for a gorgeous and eye-catching bridal makeup look that the bride and bridesmaids would all want to wear. Better yet, this look wears well after the wedding, too.
Once you've said your "I dos," consider celebrating your first meal as husband and wife with custom chair backs [11] — DIY [12], of course. Fit for any theme, the options are endless: ribbons, wreaths, and recycled wood are just a few of POPSUGAR Home's favorite ideas.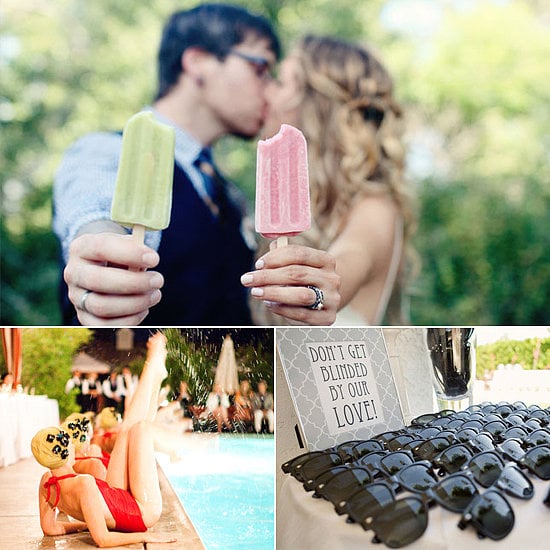 Summer is a popular season for weddings thanks to its sunny days and warm evenings, and POPSUGAR Love & Sex has some fun and creative ways to cool off your wedding guests [13] this Summer!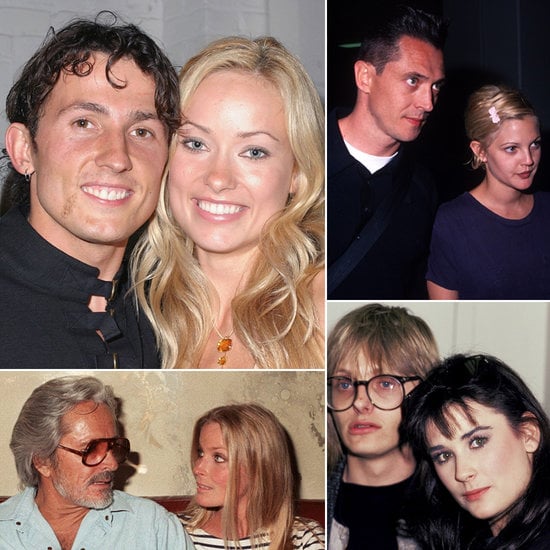 There are more than a handful of celebrities who said "I do" before their 20th birthdays. Check out the list of stars who tied the knot as teenagers [14], including Drew Barrymore [15], Olivia Wilde [16], Bo Derek, and more on POPSUGAR Celebrity.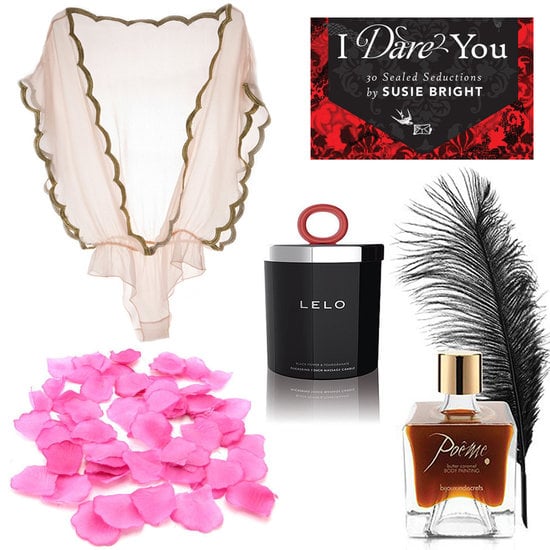 What do you get when posh meets passion? Shop sexy wedding night gifts [17] that will certainly keep on giving over on POPSUGAR Love & Sex.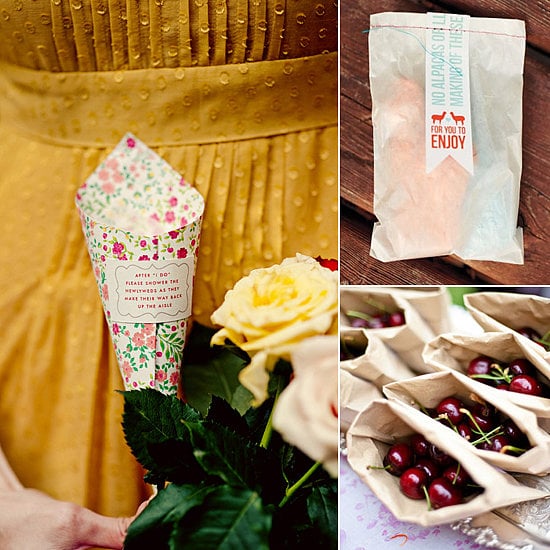 With a little creativity and a few DIY [18] tutorials, you can have wedding [19] favors that are both cute and affordable [20] — and POPSUGAR Home is showing you how.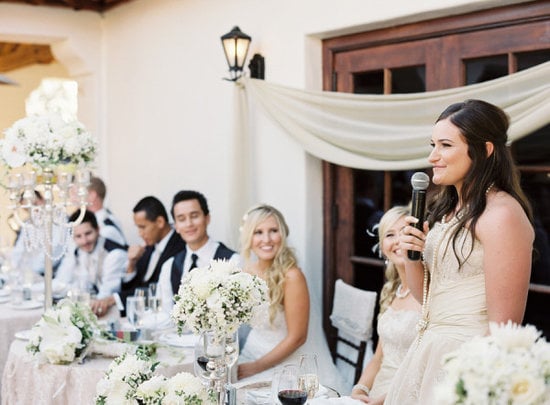 If you've been asked to stand up and say a few words at a wedding [21], don't fret. Just follow POPSUGAR Love & Sex's simple tips for making a toast without embarrassing yourself [22].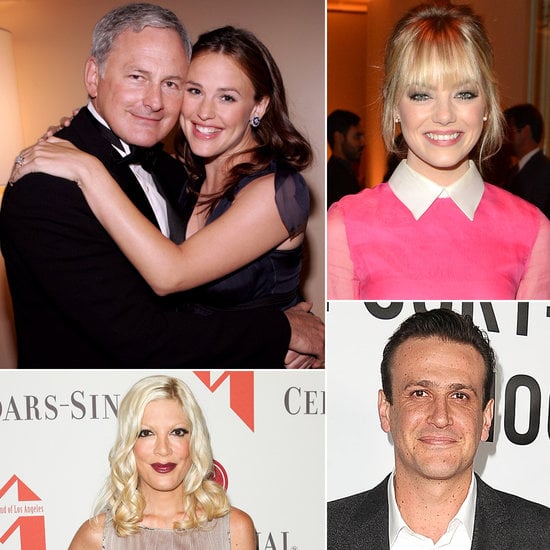 Plenty of famous faces have helped friends and even strangers tie the knot — see all the celebrity wedding officiants [23] on POPSUGAR Celebrity.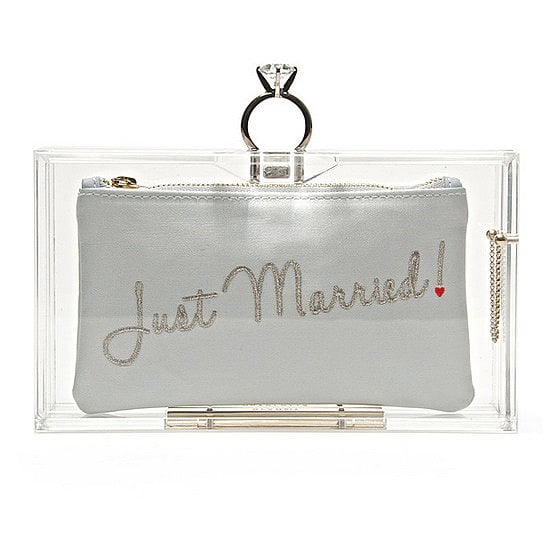 Once you have your perfect wedding [24] dress and a beautiful veil to match, it's time to secure an equally chic clutch that will house all your night's necessities. Whether you're a classic, retro, or beachy bride, POPSUGAR Fashion has 21 bridal bags that are pure eye candy [25].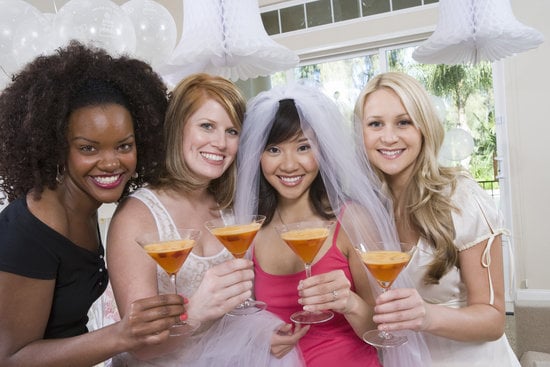 If you've been called on to plan a bachelorette party, you probably want to make it very memorable for the bride to be. POPSUGAR Love & Sex has some tips on how to prepare a night out on the town [26] or a weekend getaway to celebrate a loved one's impending marriage.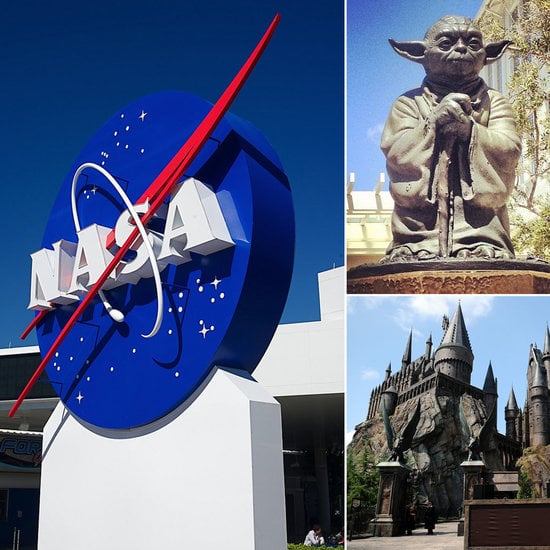 For a geeky bride's bachelorette bash [27], skip the standard Sin City routine and head for a nerd-friendly spots instead. Whether she's a hardcore Harry Potter nerd or a science enthusiast with a passion for astronomy, POPSUGAR Tech has picked a variety of party destinations to suit her style.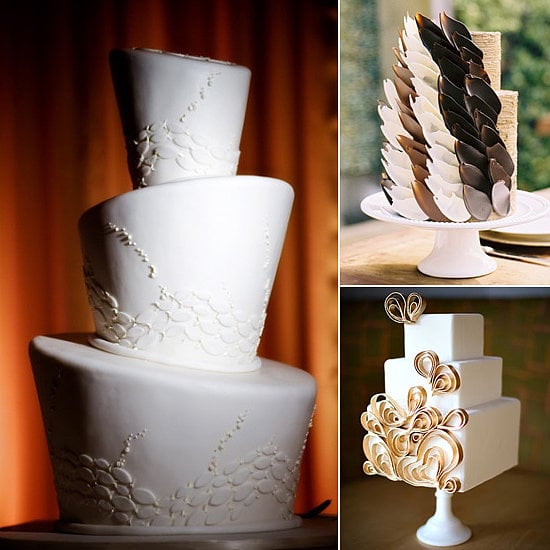 For the nontraditional couple, POPSUGAR Food has rounded up 25 eye-popping cakes [28] that are guaranteed to serve guests an impressive bite. Take a peek and get inspired!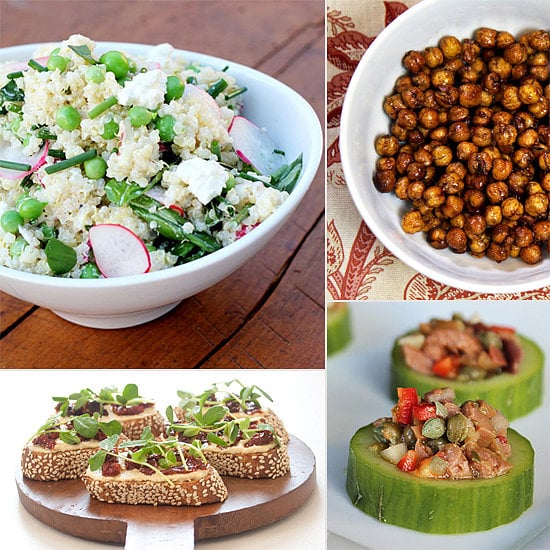 When it comes to bridal shower foods, keeping things light, fresh, and elegant is always on point. Find inspiration in POPSUGAR Fitness's 21 recipes that will help you build a healthy menu [29] that everyone will rave about.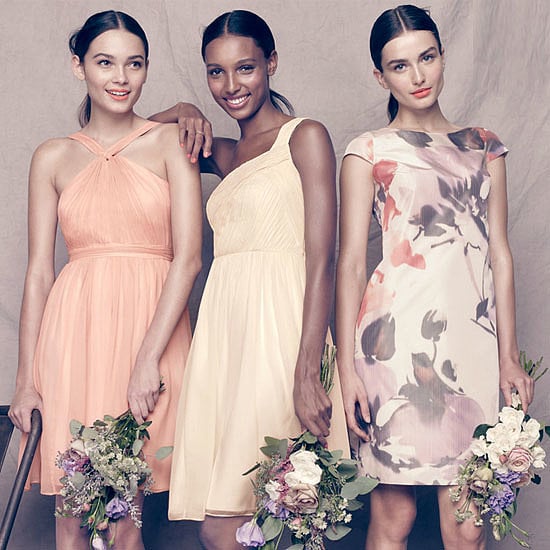 Yes, all weddings are different, but there's a basic code of conduct and dress that will serve you well no matter what kind of event you're attending. Is a white dress really a no-no? What does "semiformal" attire really mean? POPSUGAR Fashion is decoding the infamous wedding dress code [30].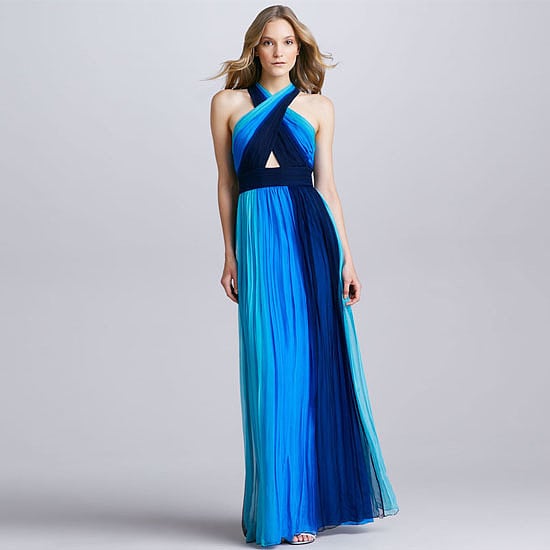 Black-tie beach wedding [31]? Breezy chiffon would be perfect. Upscale affair at a city hotel? Opt for something sleeker. Whatever the destination, POPSUGAR Fashion has 21 dresses — at every price — to take to your next black-tie nuptials [32].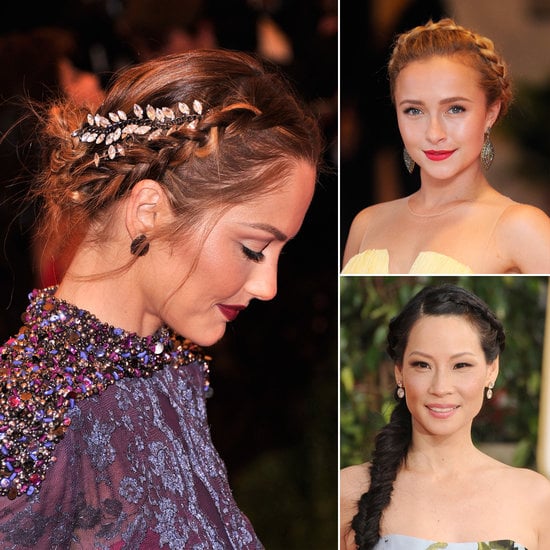 Whether you're a guest, bridesmaid, or even the bride, weddings are a perfect time to add a braid into your dressed-up style [33]. Check out POPSUGAR Beauty to see how the following stars plaited their coifs to perfection.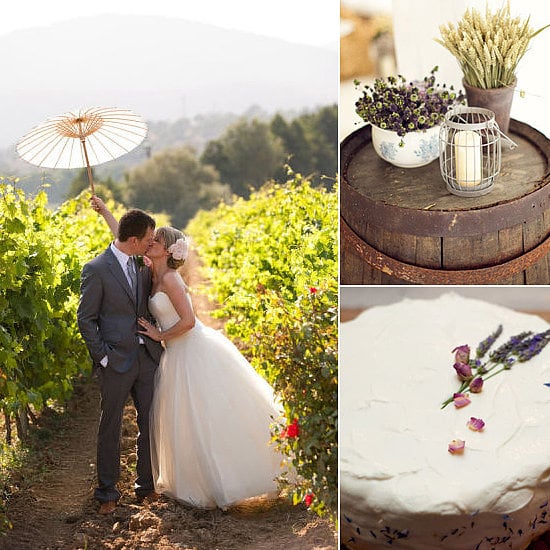 To bring some French country flair to your big day [34] no matter where you say "I do," take a look at these gorgeous ideas from real weddings on POPSUGAR Sex & Culture.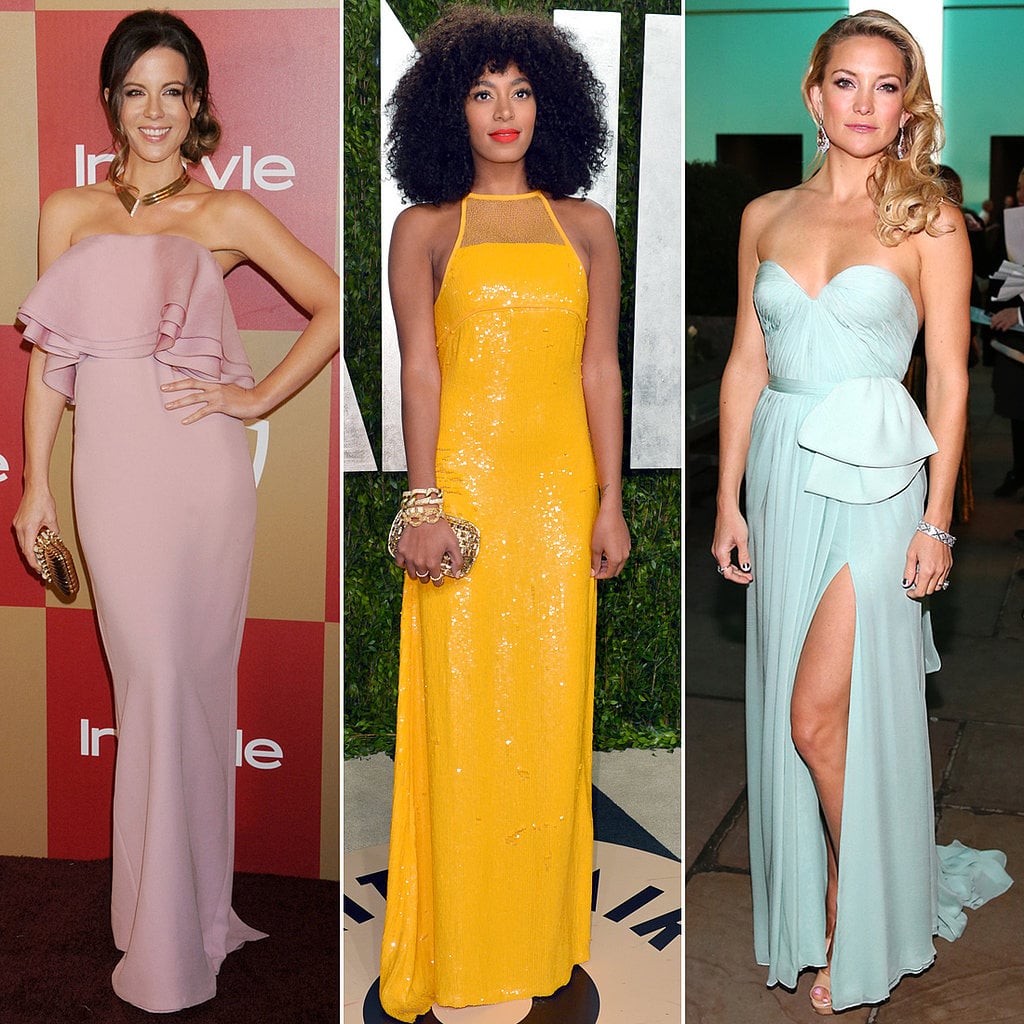 Head over to POPSUGAR Fashion to see standout bridesmaid-worthy gowns [35] worn by everyone from Kate Hudson [36] to Solange Knowles for further wedding-fueled inspiration.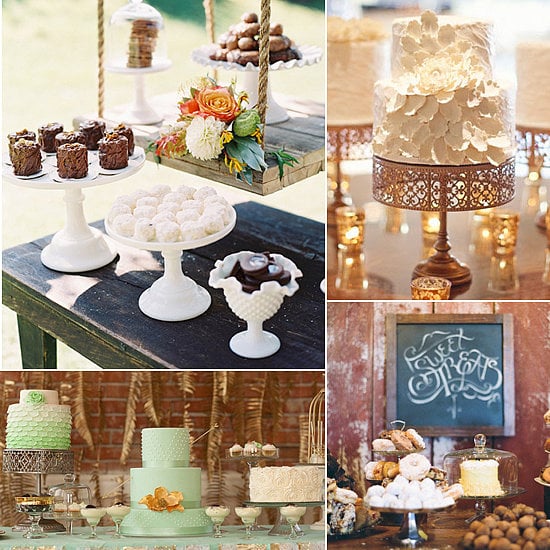 Keeping your theme and your love for sweets in mind, POPSUGAR Food found dessert tables fitting for all weddings [37]. Whether you're the rustic or romantic type, rest assured your sweet tooth will be satisfied.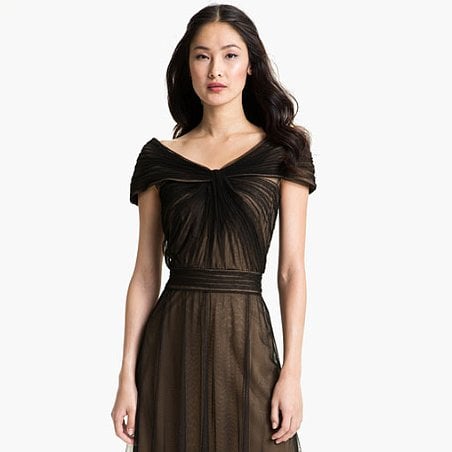 The mother of the bride and mother of the groom are leading roles on the big day, so it's important to find dresses to fit the part. To give you the best sense of the bride's vision, we recommend you start shopping as soon as the wedding [38] gown and bridesmaid dresses have been chosen. You can find 26 gorgeous dress options [39] on POPSUGAR Fashion right now.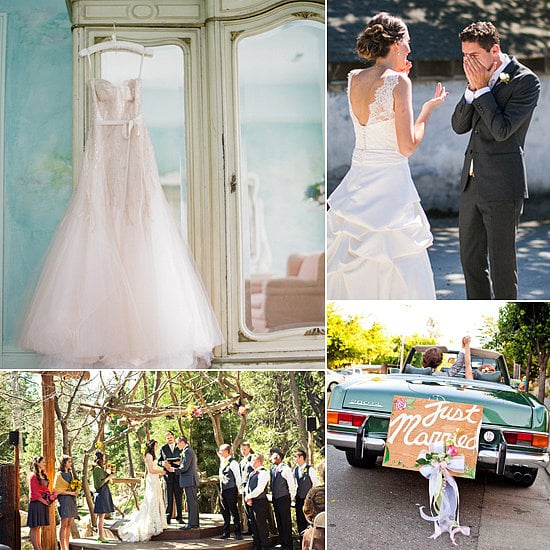 Without a doubt, there are certain photos no wedding [40] should go without (like a bridesmaid powwow before sending the bride off). POPSUGAR Tech has broken down those must-snap moments [41] so that even years from now, you can take a look at the pictures and feel like it happened just yesterday.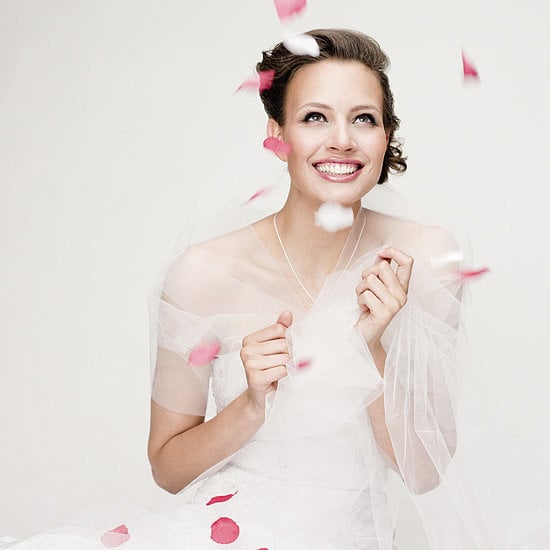 Suffering from wedding [42] stress? Whether you're a few months out or you have just one week before your big day, these tips from POPSUGAR Fitness will help you keep calm, carry on, and feel like the best version of yourself [43] when you say "I do."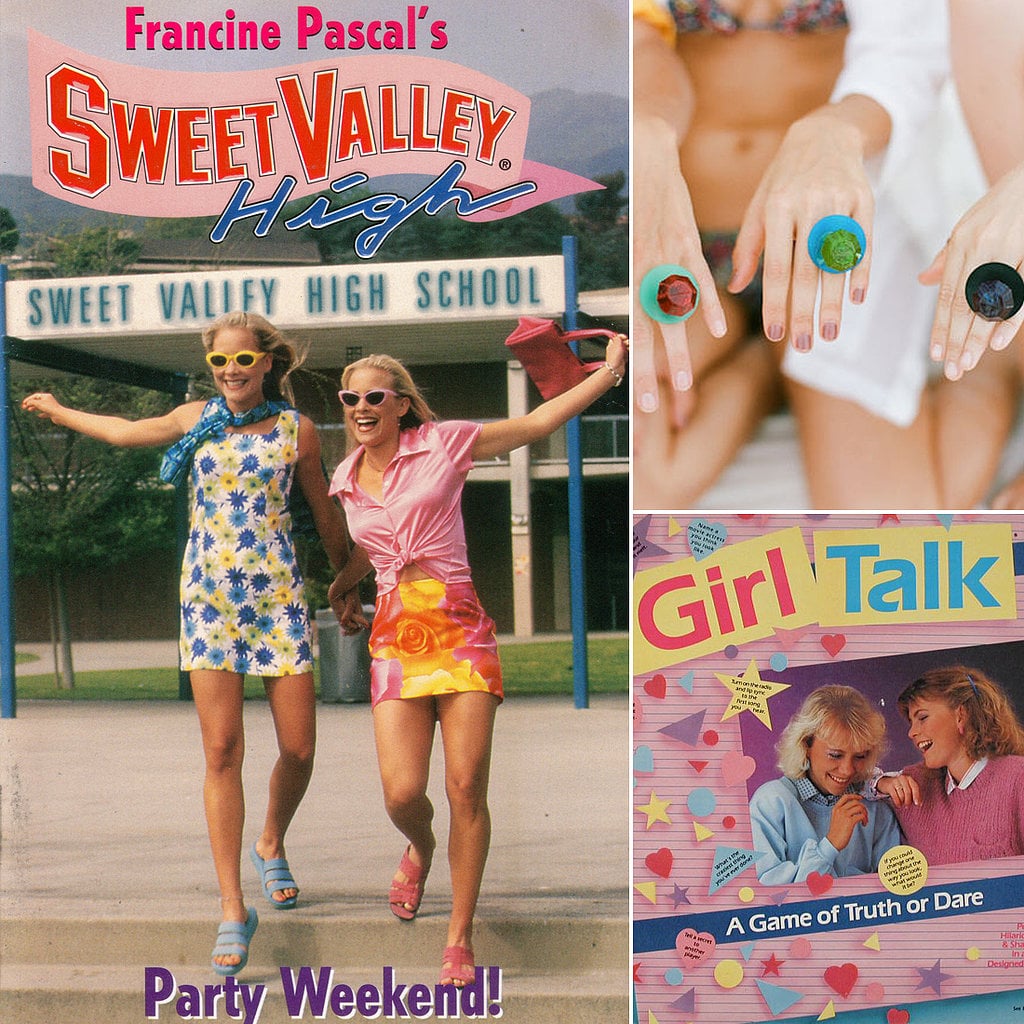 POPSUGAR Sex & Culture has come up with creative ideas for throwing the most bomb.com bachelorette party [44] or bridal shower they could dream up, complete with the girlie trinkets, rad fashion, and phat pop culture icons of the 1990s.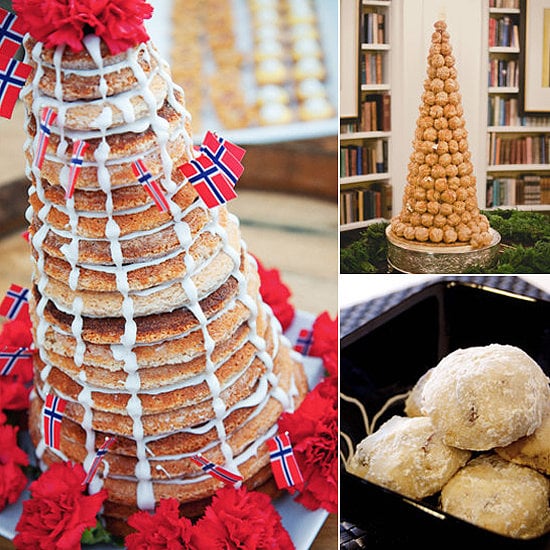 Drawing upon traditions from other world cultures, couples can honor their diverse backgrounds or create new traditions that define them as a pair. POPSUGAR Food has rounded up several customs worthy of consideration [45] for your unique nuptials!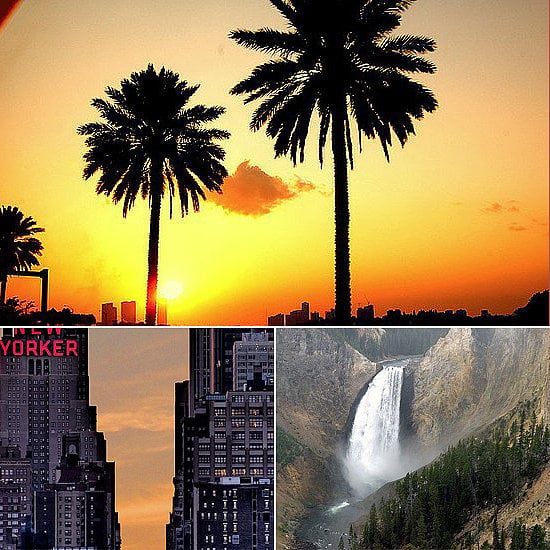 It's time for some wild revelry with your gal pals! POPSUGAR Smart Living has the hottest vacay spots that will give you a bang for your bachelorette bucks [46].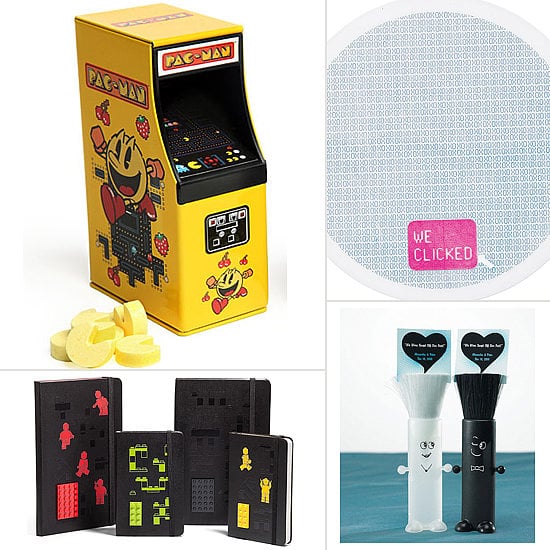 Send your guests home with POPSUGAR Tech's selection of geeky wedding favors [47]: it's a chance for you to be creative and gift guests items with major quirk factor.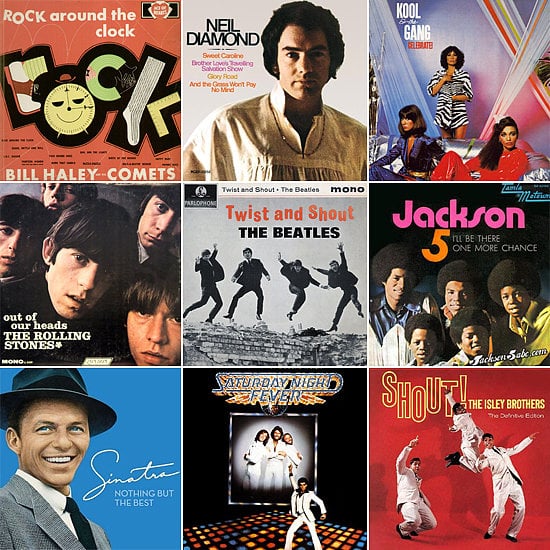 Music sets the tone for a wedding [48] reception, so if you're hoping to get the party going with some classic songs, POPSUGAR Entertainment has pulled the best oldies hits to play on your big day [49].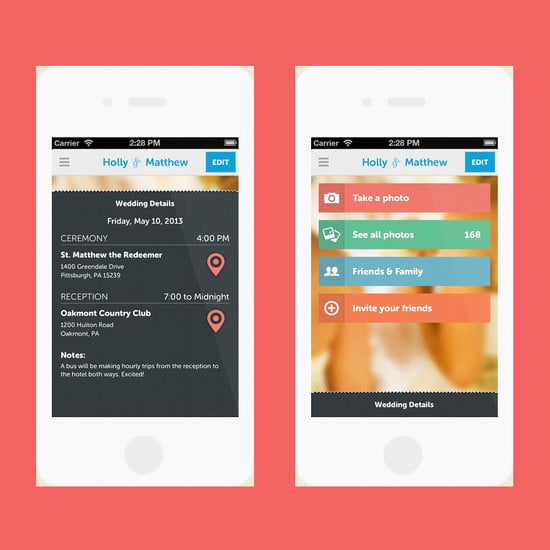 Head over to POPSUGAR Tech to meet your new partner in digital bliss: HitchedPic, an app that creates a custom page for weddings [50] where you can direct guests to share all their photos of your big day, look up essential schedule details, and find venue directions — all in one place.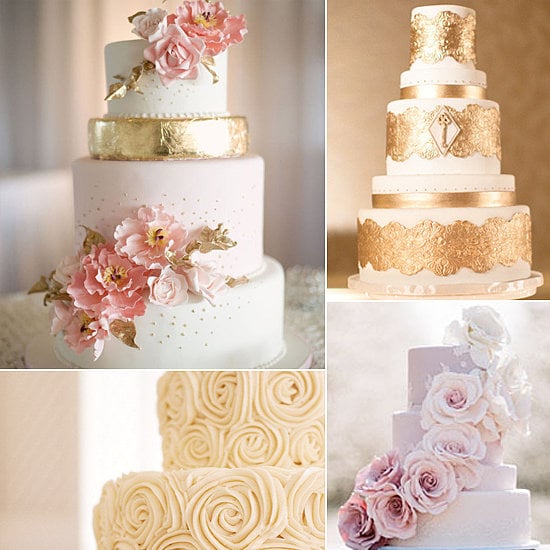 Get ready, because you'll want to bookmark all of POPSUGAR Food's classic wedding cakes [51].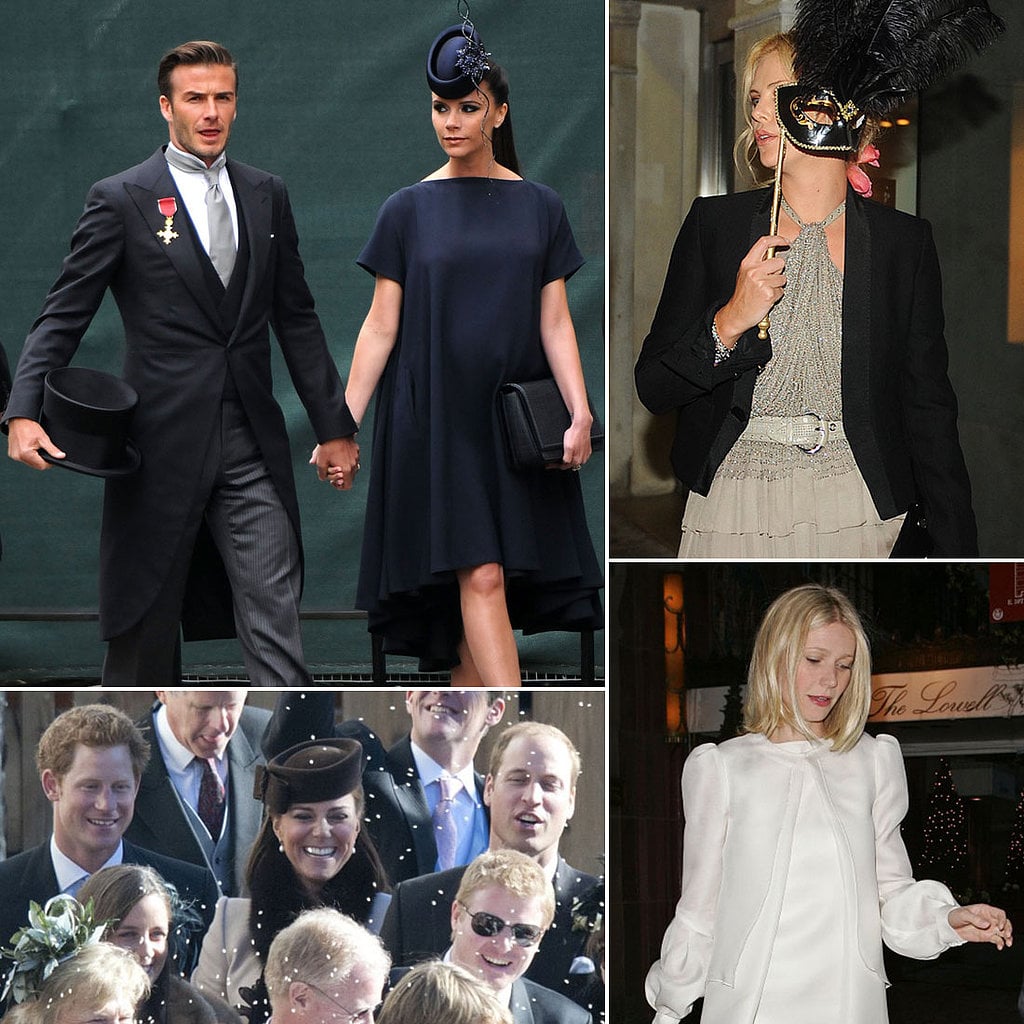 POPSUGAR Celebrity has rounded up all the star-studded weddings over the years — see the best celebrity wedding guests [52] now.
Whether you've nailed down your color scheme for the big day or you're seeking a little dressing inspiration [53], POPSUGAR Style & Trends has done the legwork to make finding the perfect shade, cut, and price point for your bridal party a little easier.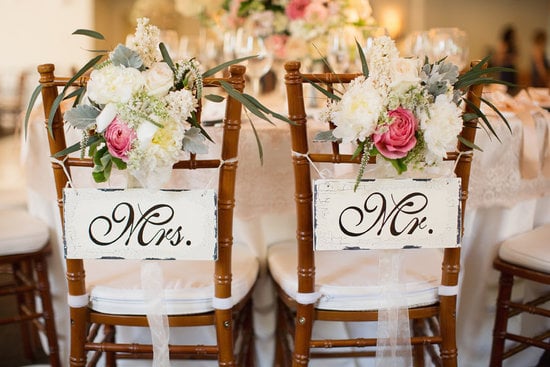 Getting a ring on your finger doesn't just mean a fancy wedding [54]; it also comes with big lifestyle changes. This includes the dilemma of whether or not you should change your maiden name [55]. Before you make the plunge, check out POPSUGAR Smart Living for some name-changing tips.
Three Perfect Wedding Favor Ideas
Even though nobody goes to a wedding [56] for the favors, you still want to treat your guests to a thoughtful souvenir of your special day. Here are three ideas that will have you looking like a champ and your guests feeling oh so appreciated.
Travel Candles and Matches
Travel candles [57] paired with a box of decorative matches are a lightweight and long lasting favor. With so many good-looking matchboxes [58] on the market, you will be spoiled for choices but if personalization is the name of your game, there are plenty of
customizable options [59]. Your guests will think of you fondly every time the sweet smell of the candle banishes the stale smell from their hotel room.
Local and Delicious
Give your guests a taste of your wedding location by gifting them something site specific. Not only is it a delicious treat (we hope), it's also a great way to give guests a feel for the area, especially if they are visiting someplace new. The favor can be as diverse as olive oil, chocolates [60], individually wrapped fresh baked cookies or locally pressed apple juice — as long as it is something that you love, it's fair game.
Personal Project
If you are throwing a small party, favors can be a little more labor intensive. A multilayered gift like a planter pot, seed packet, and plant ID stick has a lot of moving parts but guests will remember the personal touch. If you want to really go the extra mile, include a meaningful recipe that corresponds with the seed packet or a dish that is being served at the reception and you've got a gift that will keep on giving.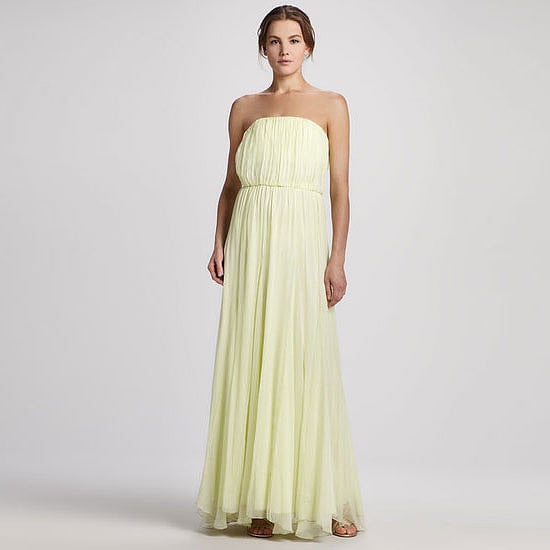 When faced with a sea of save-the-dates, don't panic. Take a deep breath and repeat after us: this is the perfect wear-to-any-wedding dress. Thanks to a slightly skin-baring cut, breezy silhouette, and floor-length hemline, you might as well consider the silk maxi dress your solution to any wedding [61] guest dress code. Head to POPSUGAR Fashion to shop the prettiest options around [62].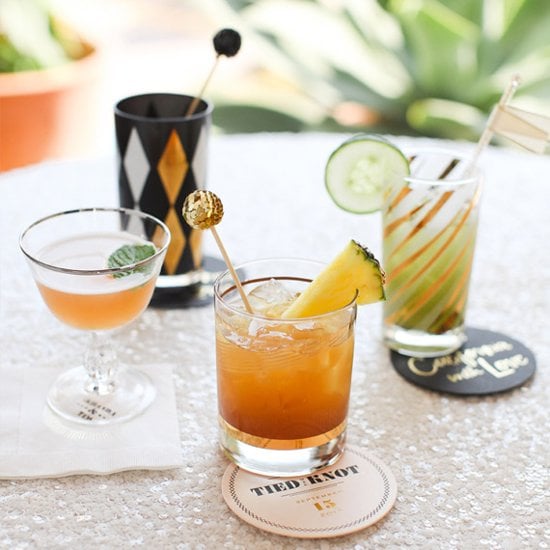 If you're currently on the lookout for ways to make a standout cocktail or love some wedding [63] eye candy, POPSUGAR Food has some great cocktail ideas from real weddings [64].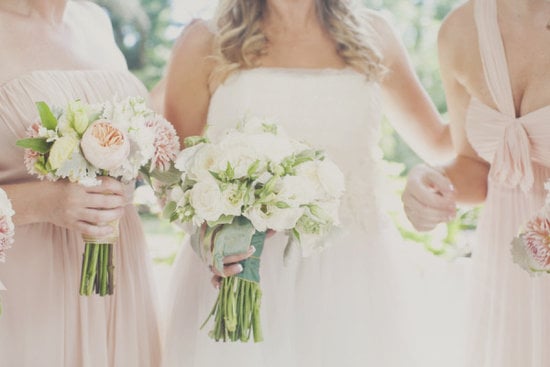 We're way past the age where we have to stick to certain outdated rules when it comes to weddings, such as the bride's parents footing the bill for most of the whole wedding [65]. POPSUGAR Smart Living has rounded up a helpful list of a traditional wedding cost breakdown [66].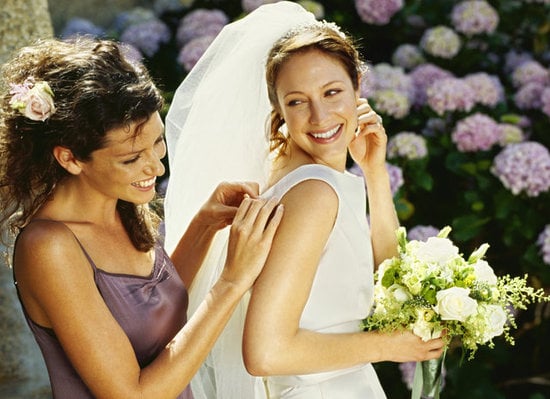 Planning a wedding [67] can turn even the calmest of friends into an anxious, worked up wreck, but offering a bit of support to your bride-to-be pal can keep her from venturing into bridezilla territory. If you have a pal that's struggling through the planning process, follow POPSUGAR Sex & Culture's tips on how to keep your friend from becoming a bridezilla [68].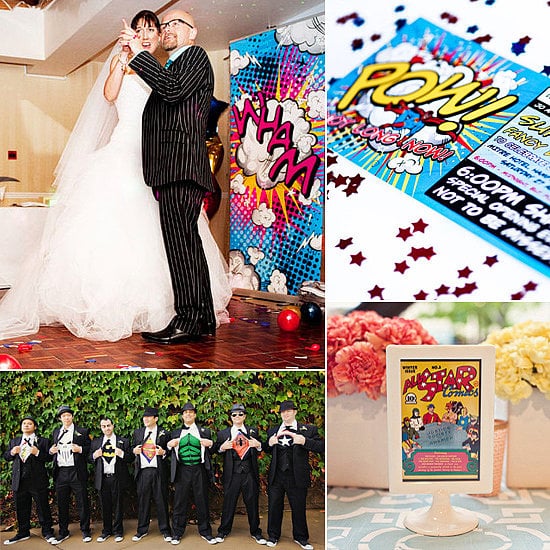 When it comes to fun, playful wedding [69] ideas, a superhero theme is every comic fan's dream come true. ounded up creative ideas to help you channel your favorite characters. From real wedding [70] inspiration to affordable Etsy finds, POPSUGAR Tech has 20 festive ways to channel your favorite superheroes on the big day [71].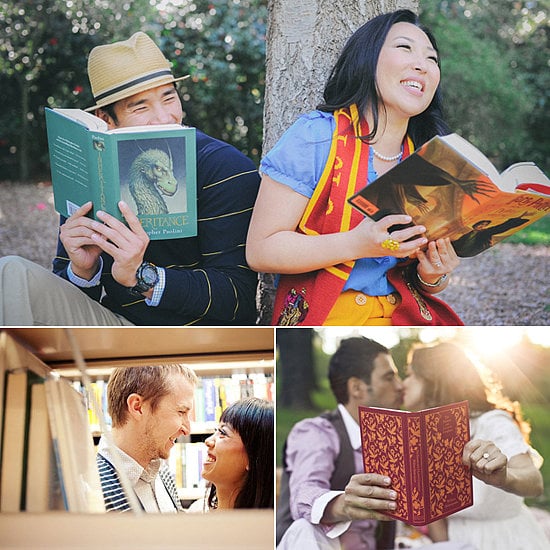 Whether you're a comic-book fiend, Potter head, novelist, or just love reading, books are easy props to show your personality in an engagement photo shoot. Check out POPSUGAR Sex & Culture's cute ideas for book-inspired engagement shoots [72].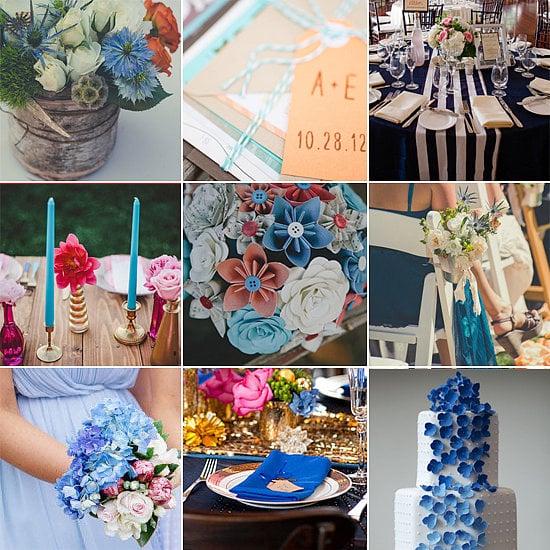 If you're looking to add blue to your wedding [73]'s color palette but don't know exactly where to start, POPSUGAR Home has found several weddings that give something blue a truly unique twist [74].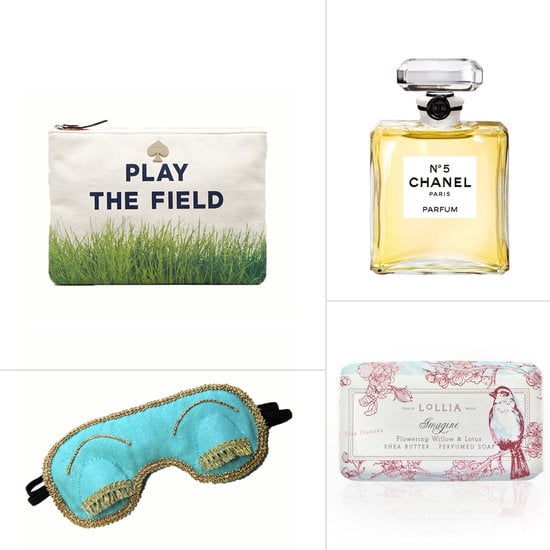 Between the dresses you won't ever wear again, the bachelorette parties, and tending to the needs of the bride-to-be, your bridesmaids deserve some credit. Send them a big thank you by giving them some pretty beauty gifts to help them pamper themselves [75] after the big day with POPSUGAR Beauty's roundup.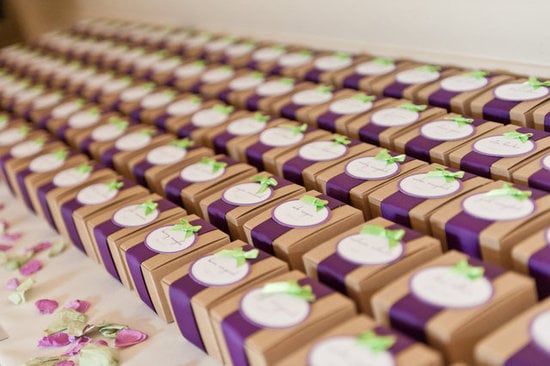 Your wedding [76] guests will travel great distances and bestow you with lavish gifts, so a wedding [77] favor is a great way to show your gratitude on the day of your nuptials. If you're hoping to gift your loved ones without blowing your budget, just follow POPSUGAR Smart Living's tips for savvy wedding favor savings [78].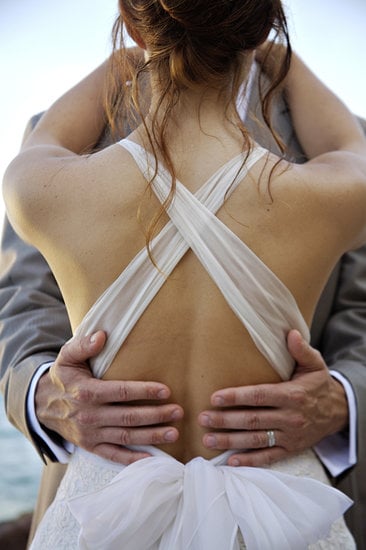 A little bit sexy and a little bit demure, a backless wedding [79] dress can hit the perfect note on your big day. To wow with your posterior as you walk down the aisle, POPSUGAR Fitness has a few exercises that tone your back [80] (and backside!).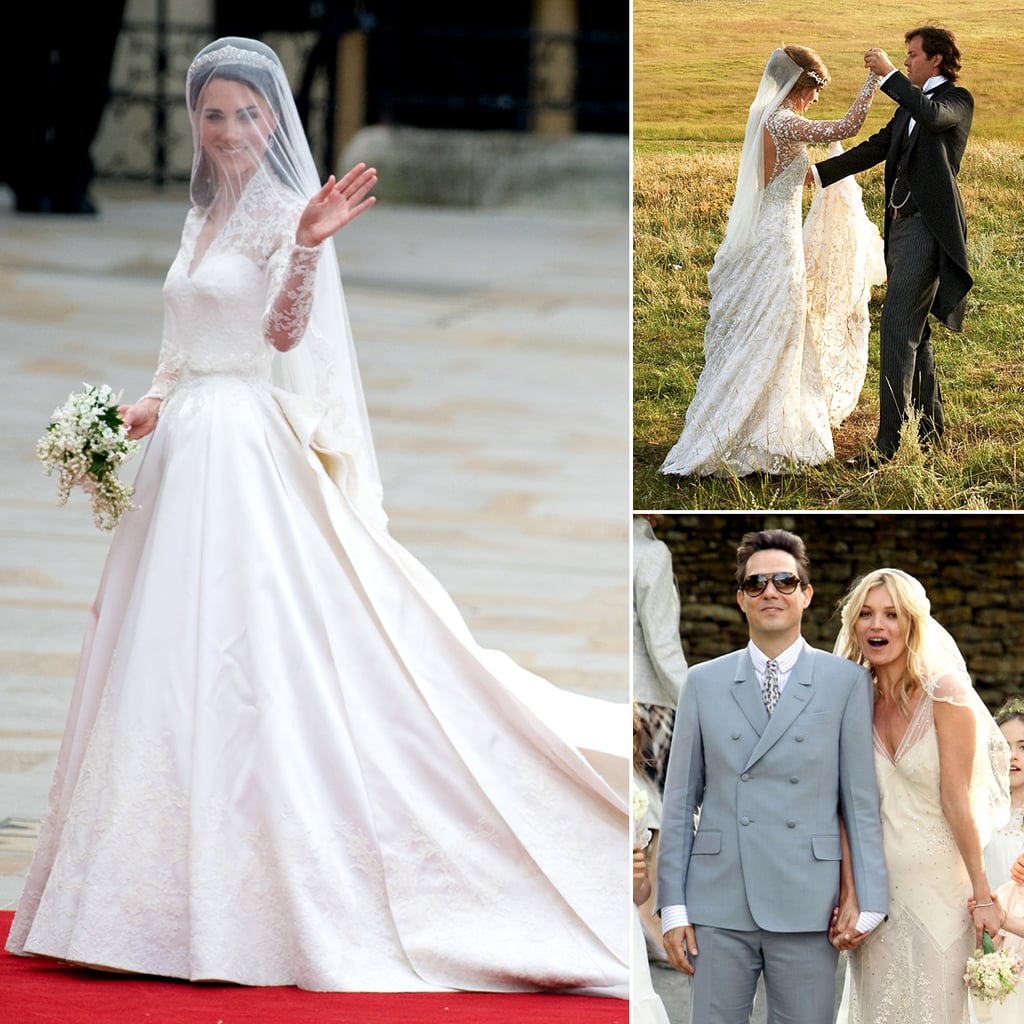 It's common knowledge that celebrities and designers go hand in hand — and when it comes to a star's special day, they tend to call on the couturiers closest to them to help craft their wedding [81] gown. POPSUGAR Fashion rounded up 14 of their favorite custom-made wedding gowns [82] and the designers behind them.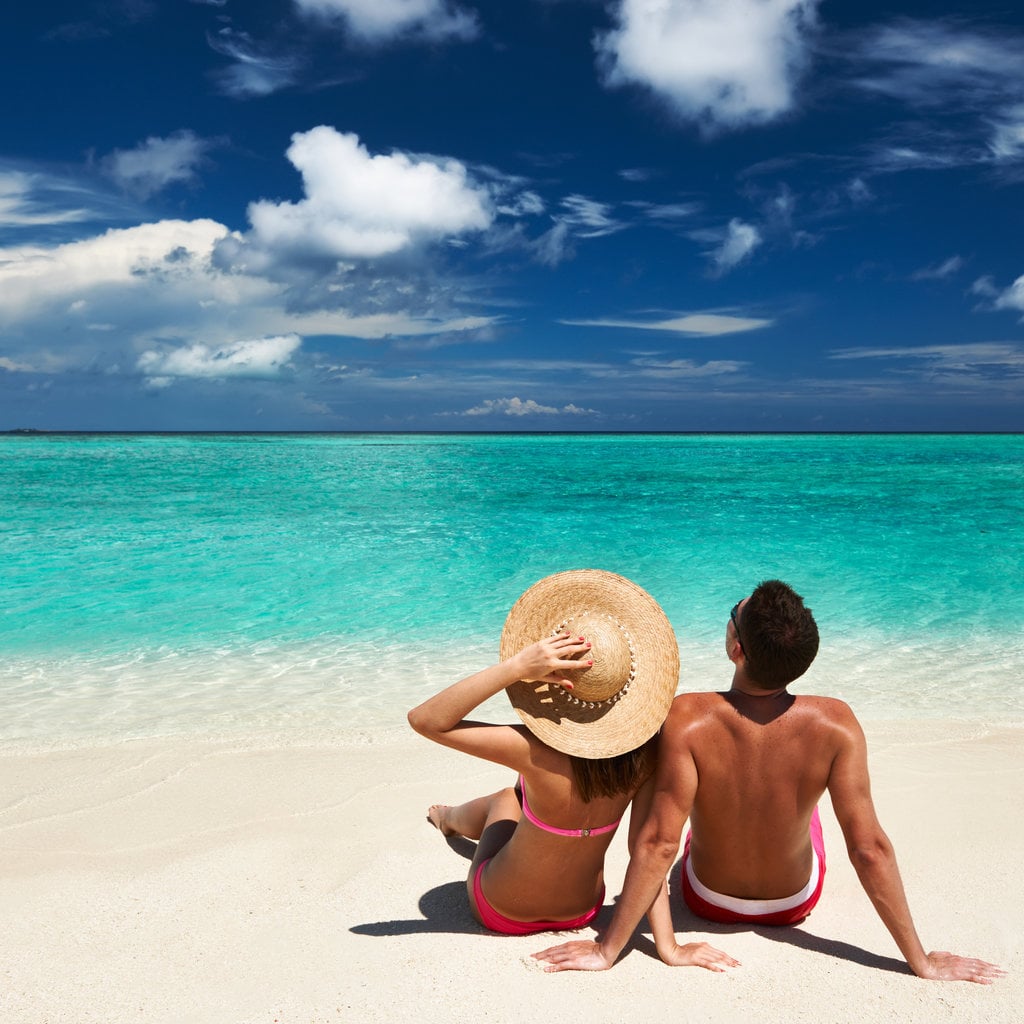 POPSUGAR Beauty has rounded up everything you need to stay gorgeous on your honeymoon [83], no matter your destination — plus, some things you can leave at home to lighten up your suitcase.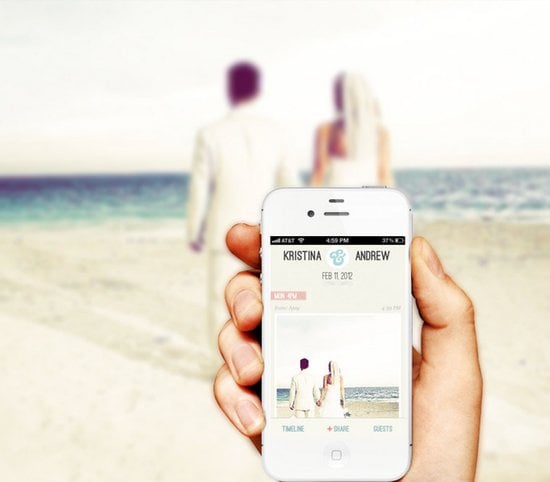 Let's face it: with social media and nonstop photo ops, there's a lot of sharing to be done at your wedding [84]. Bring all those moments together — Instagram photos and all — with a clever Wedding Party app [85] that's featured on POPSUGAR Tech.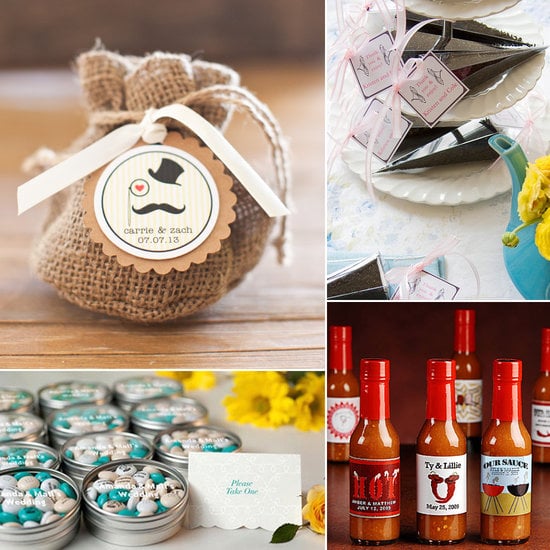 If you believe in the adage that food is love, then express your appreciation for guests in that vein: with a delectable edible wedding favor [86]. Head over to POPSUGAR Food for their favorite picks from custom chocolate bars to zesty bottles of hot sauce and more.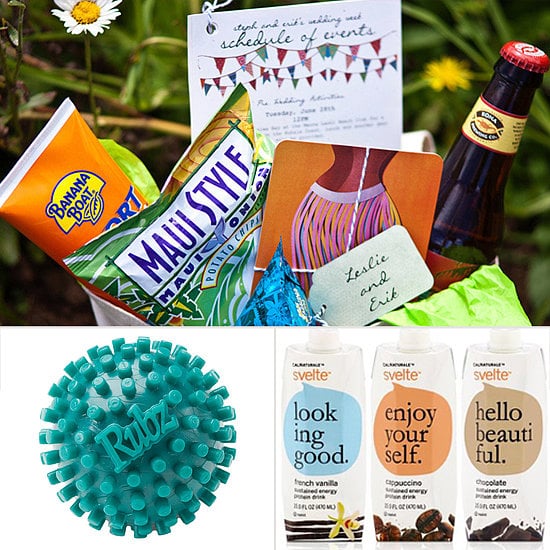 Leave traditional welcome baskets to other brides — give your guests a healthy welcome with POPSUGAR Fitness's creative additions [87].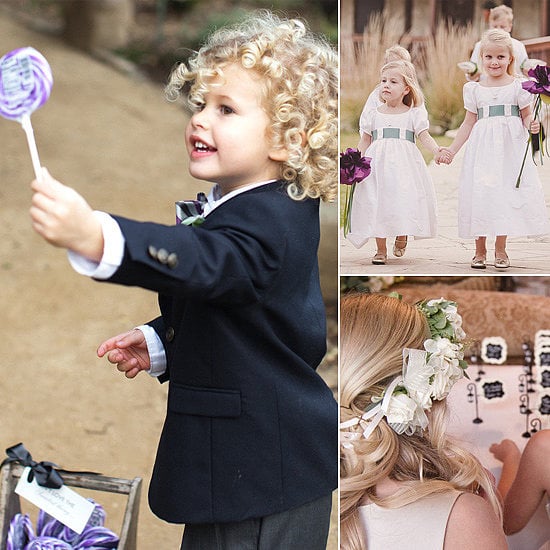 Wondering how to involve all the adorable offspring of friends and family into your wedding [88] day? Head to POPSUGAR Moms for amazing ideas on how to make lil ones feel like they're part of the festivities, without letting the kids outnumber the adults in your wedding party.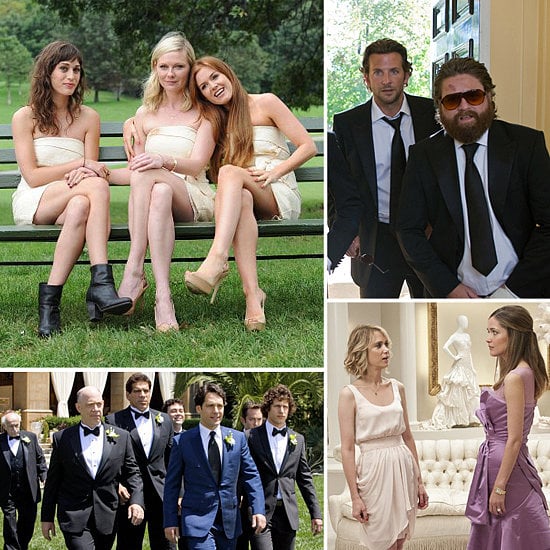 From Blair, Serena, and the gang in the many weddings of Gossip Girl to the uproarious bridal party in Bridesmaids, check out POPSUGAR Entertainment's roundup of the top wedding parties in movies and on TV [89]!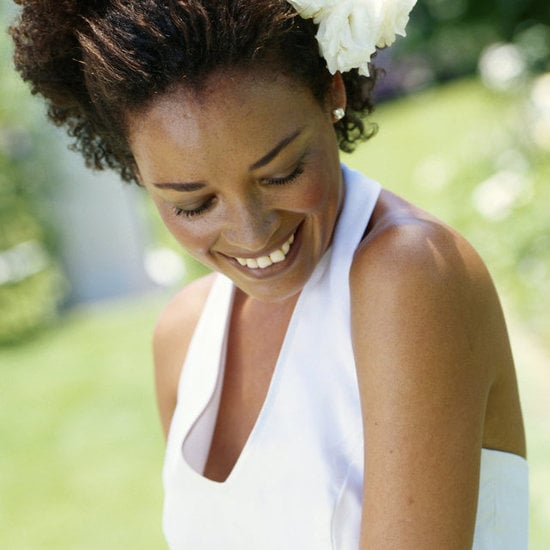 Over at POPSUGAR Beauty, celebrity makeup artist Ashunta Sheriff shares her tips for achieving a flawless wedding-day look [90] that requires very little fuss postapplication.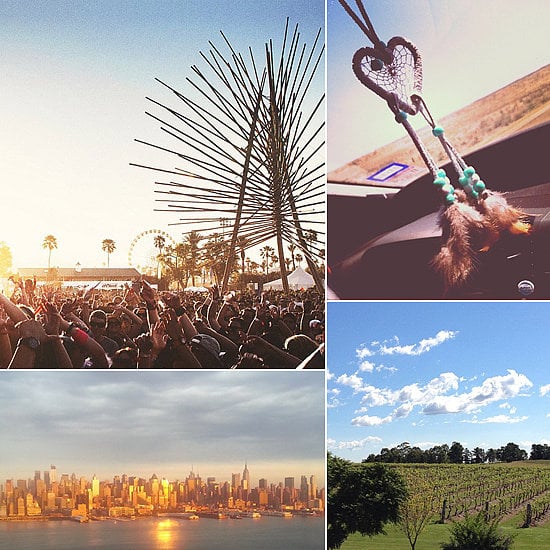 Sometimes, you just don't want to go to Vegas; which is why POPSUGAR Sex & Culture has rounded up a variety of alternative, creative bachelorette party ideas [91], with a variety of getaway options plus great ideas for staying close to home.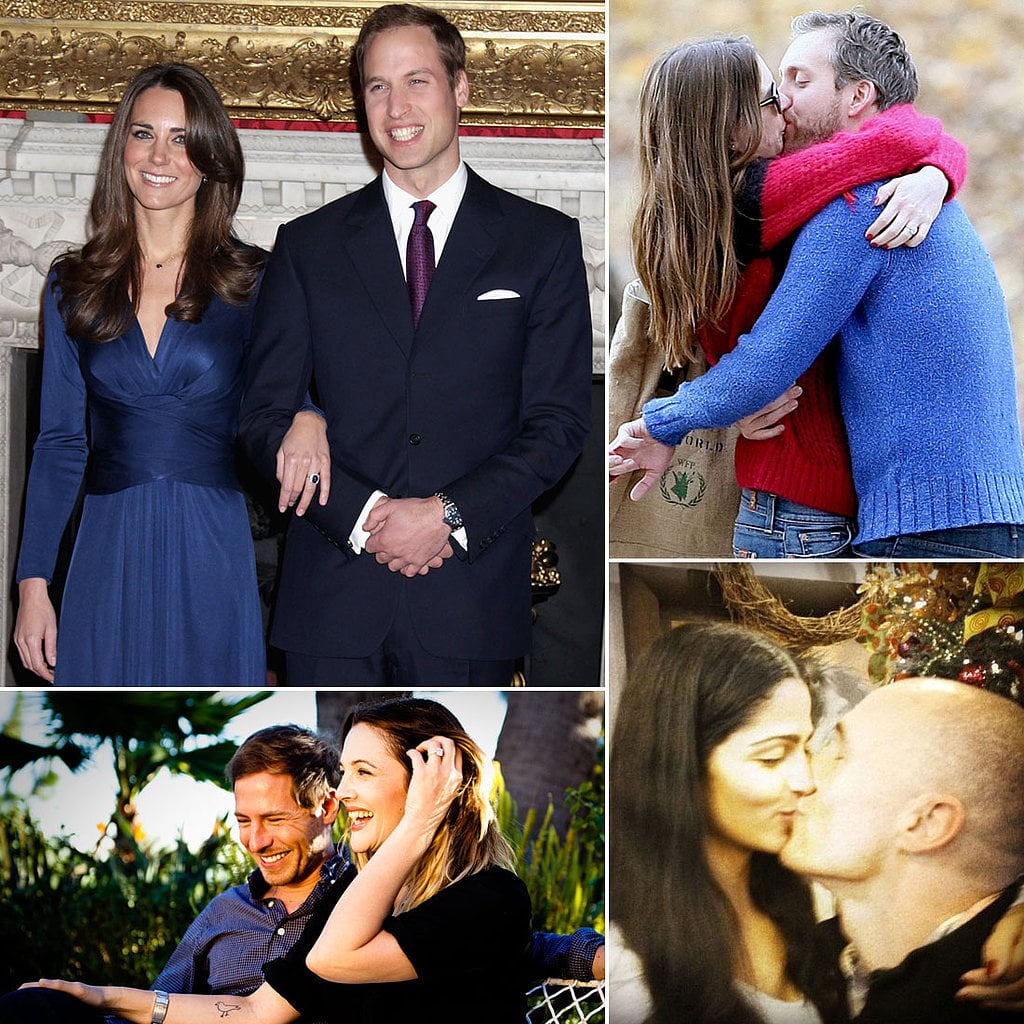 Over on POPSUGAR Celebrity, we're taking a look at how the road to the altar began for our favorite couples [92]. From magazine covers and TV announcements to ring-revealing photo shoots and personal tweets, click to see them all now.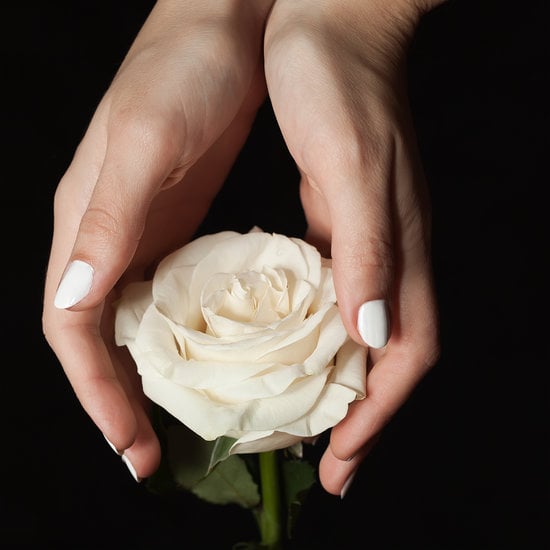 As you're finalizing the last little details of your wedding [93] routine, don't forget the all-important task of choosing the right nail shade. POPSUGAR Beauty has all the newly released nail polishes [94] that will really shine next to your wedding bands when you read more.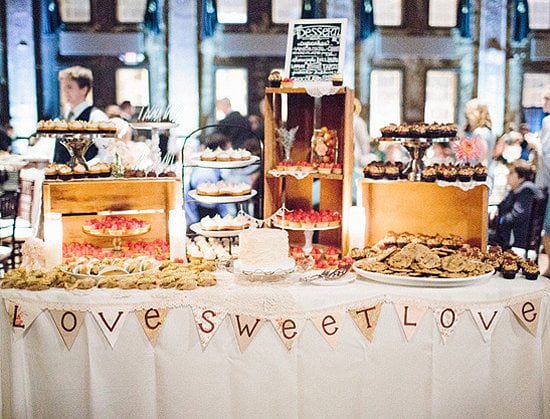 In the midst of all the wedding [95] fun, healthy plans often get pushed aside. The tips over at POPSUGAR Fitness will keep you connected to your goals [96] — even in the face of gorgeous wedding cakes and tasty canapés!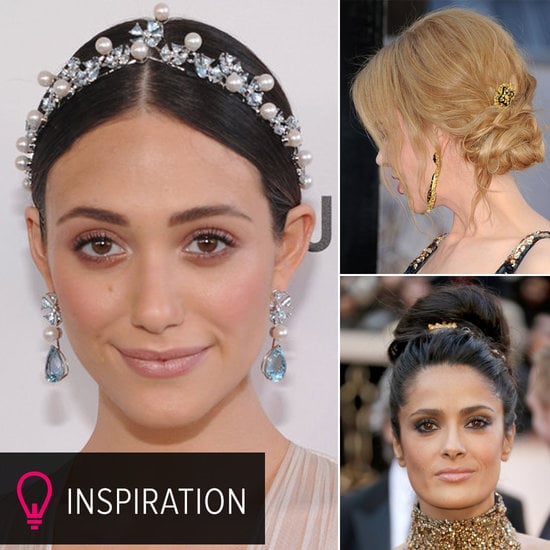 Looking to add a little razzle-dazzle to your bridal hairstyle? A simple hair accessory is a wonderful way to bring some sparkle to your already glamorous look. And where better to source the ultimate in hair jewelry than the red carpet? Check out POPSUGAR Beauty to see how your favorite stars sported hair accessories [97], and gain some serious inspiration.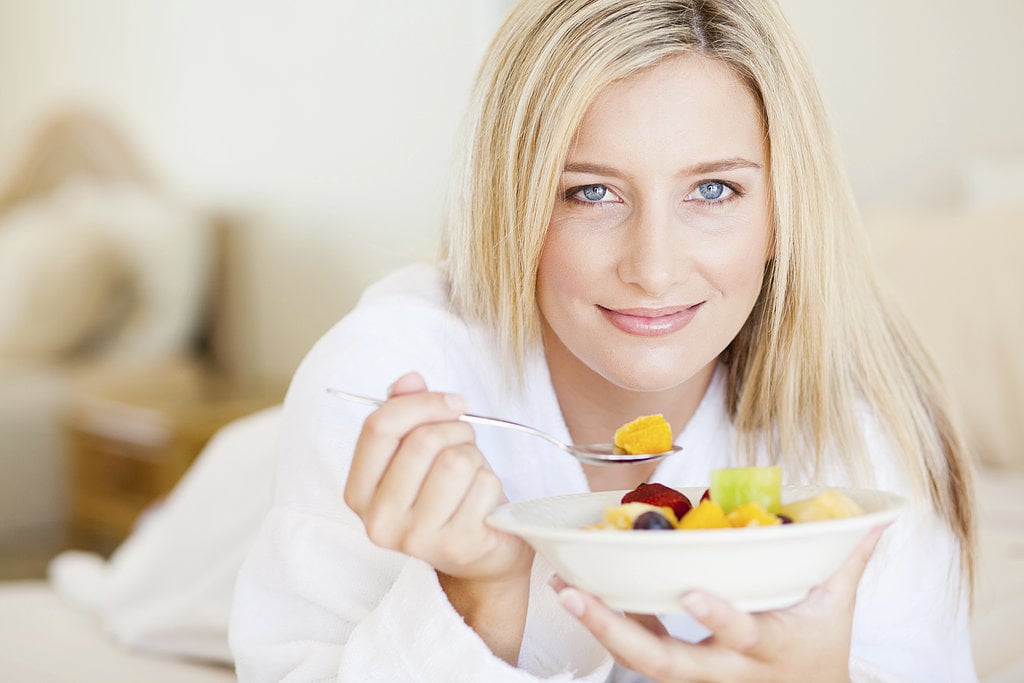 Before you shell out major bucks on a juice cleanse or put yourself on a deprivation diet, follow POPSUGAR Fitness's tips and tricks on detoxing naturally before the wedding [98].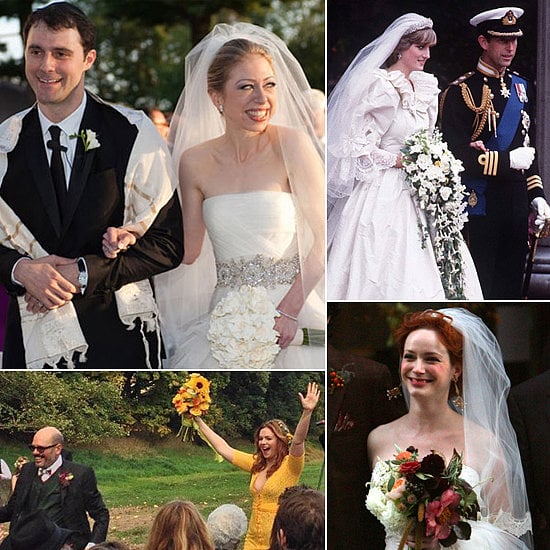 From Princess Diana's cascading orchids to Christina Hendricks's Fall-inspired flowers, head to POPSUGAR Home to take a look at these celebrities' beautiful bouquets to get inspired for your own wedding-day florals [99].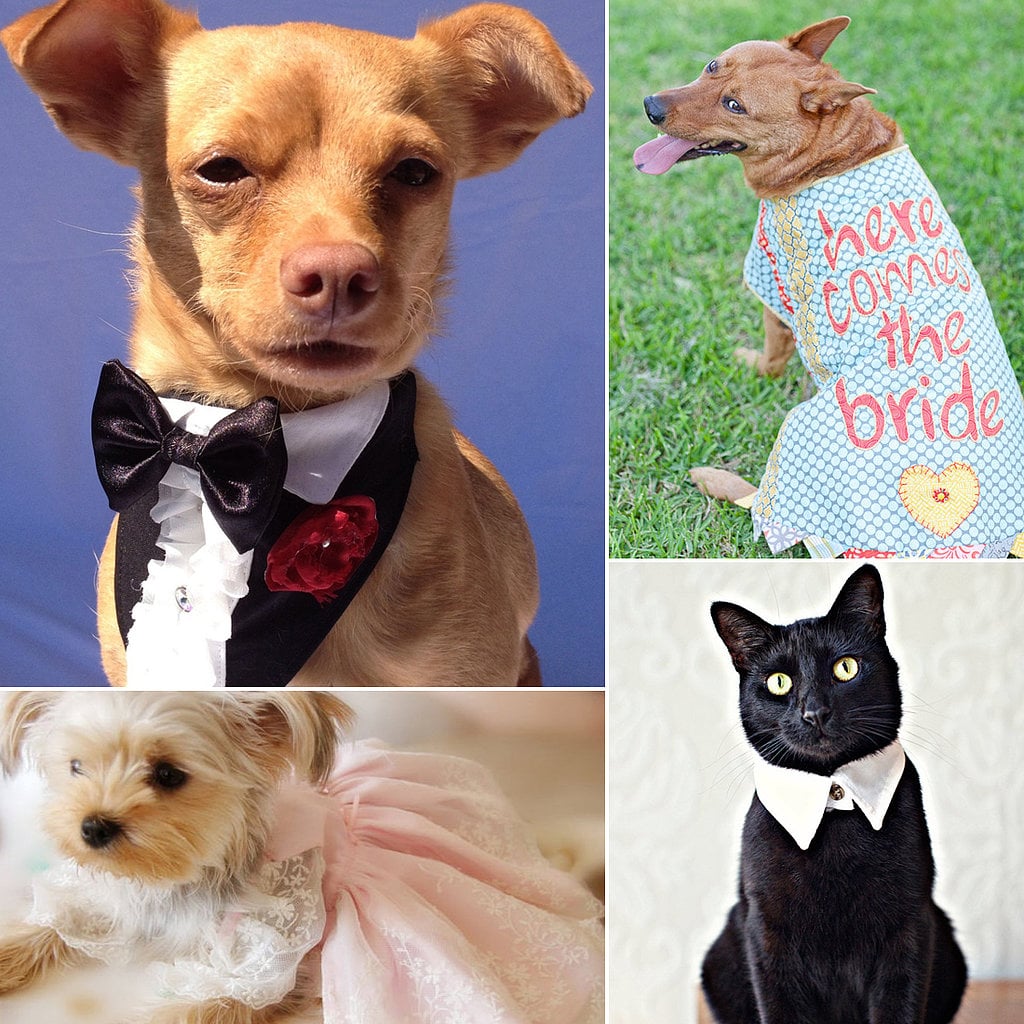 Head over to POPSUGAR Pets to find the perfect little bridesmaid or groomsman outfit for your furry friend and a few ideas for how to include pets in a memorable way [100] on your special day.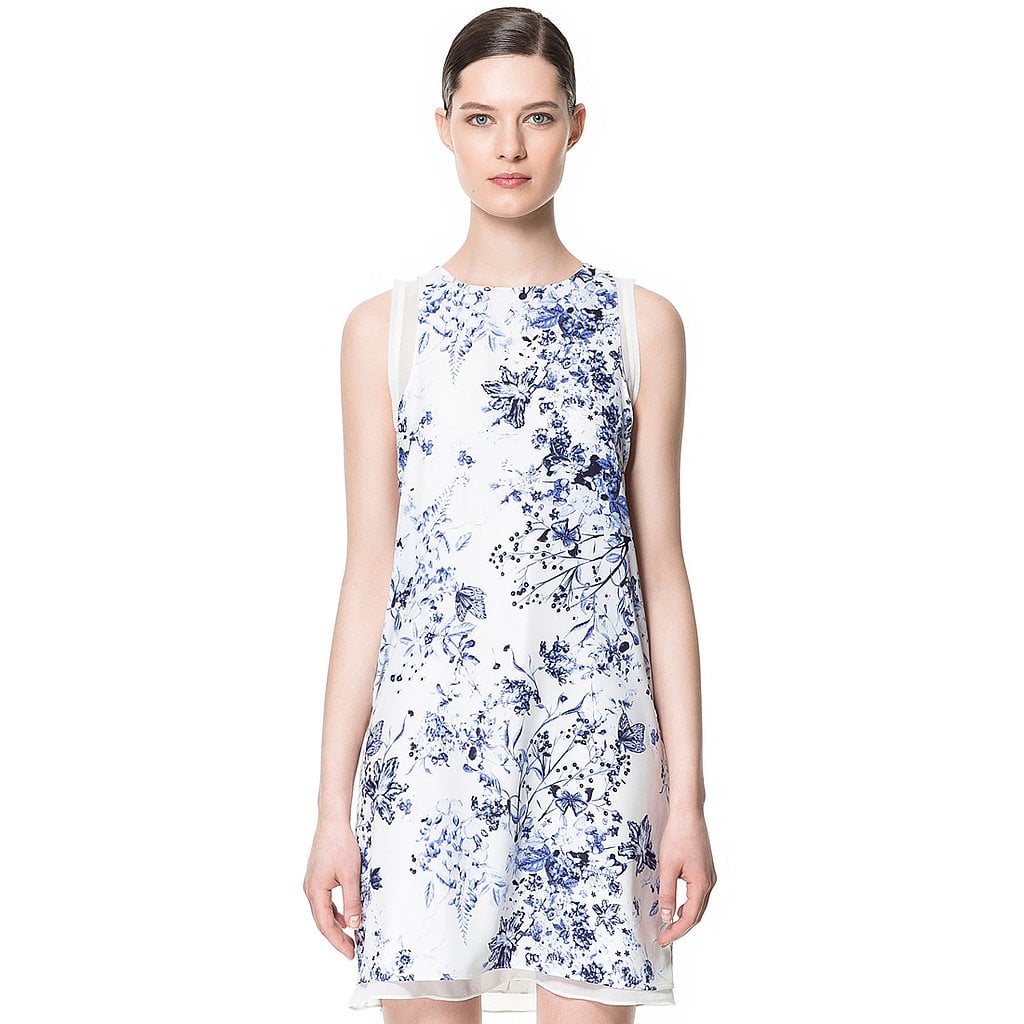 Finding the perfect dress — one that simultaneously fits the dress code and will make you stand out (in a good way, of course) — can be difficult, so POPSUGAR Fashion culled the top 30 gorgeous wedding guest dresses [101] at every price point.
Brides, you know how important your hairstyle is on your wedding [102] day, and the first step to acing your look is your hair test. But how do you prepare? POPSUGAR Beauty's got four things to keep in mind before you sit down in your stylist's chair to ensure you get the look you want.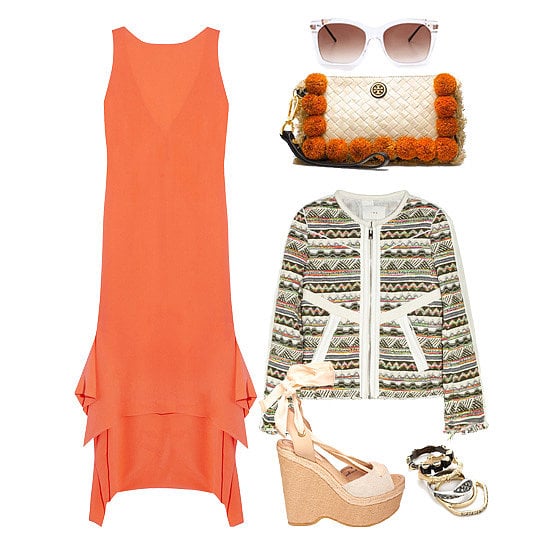 Going to multiple weddings this season? With the right accessories, pair of shoes, and frame of mind, you can definitely get away with wearing the same dress a number of times — regardless of Facebook tagging. Check out POPSUGAR Fashion to see five cool ways to wear one dress to different weddings [103].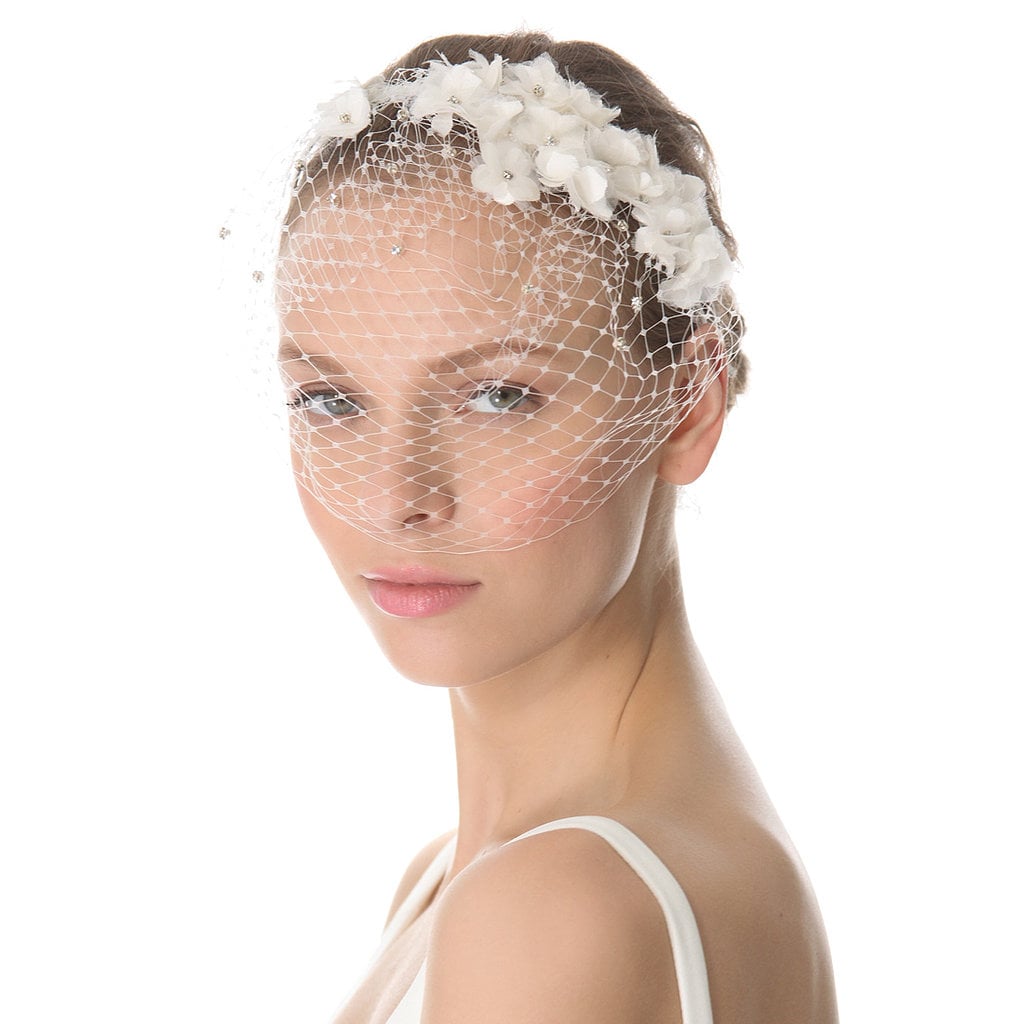 POPSUGAR Fashion editors picked out 14 of the prettiest wedding veils and headpieces [104] to finish off your bridal look. From Jenny Packham's barely there mesh confection to a handmade floral headband, see and shop all the beautiful picks now.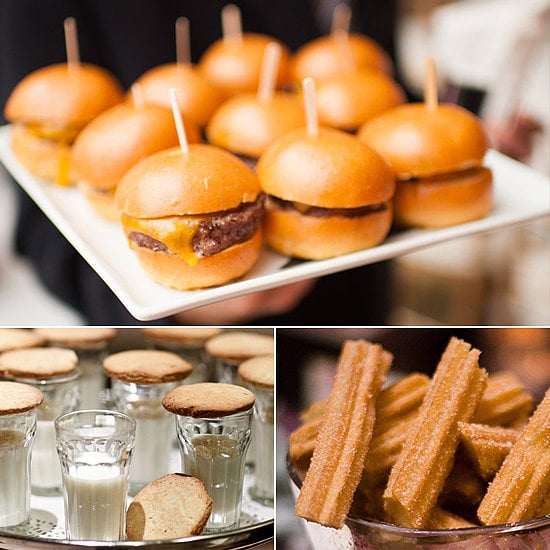 After a long night of dancing and drinking, wedding [105] guests need a little late-night bite to munch on while they retire to their cars and head back to their hotel rooms. POPSUGAR Food has rounded up the best late-night bites to serve at your wedding [106].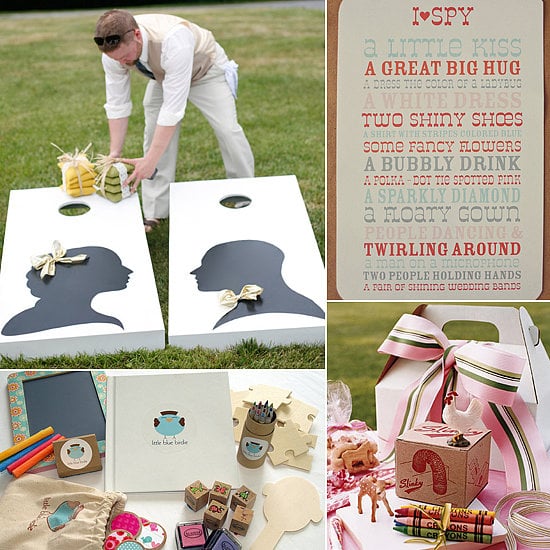 POPSUGAR Moms has rounded up some amazing wedding activities just for kids [107], including scavenger hunts and I Spy, outdoor games, and favor kits that might just keep kiddos at the table during dinner.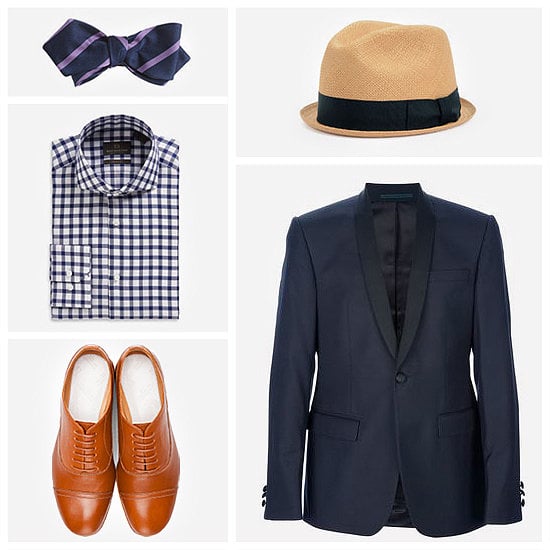 Whether your invite reads "black-tie" or "casual," POPSUGAR Shopping created the ultimate menswear wedding guest guide [108] to help you look your best this wedding [109] season.
Whether it be a jilted ex, a jealous best friend, or a couple of complete strangers, we love a good wedding [110] crasher. Given that Spring is in the air and wedding [111] season has officially begun, POPSUGAR Entertainment is sharing some of their most beloved wedding crasher moments in cinema [112].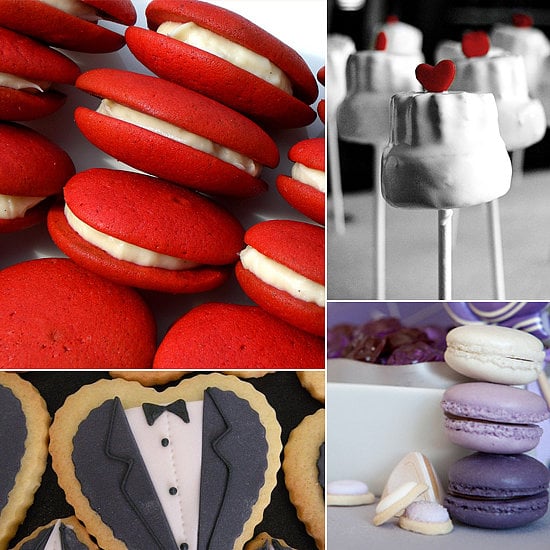 Grandiose wedding [113] cakes will always have their place at the reception, but more and more, couples are opting for alternative desserts to serve their guests. Head to POPSUGAR Food to find some sweet cake alternatives for your big day [114].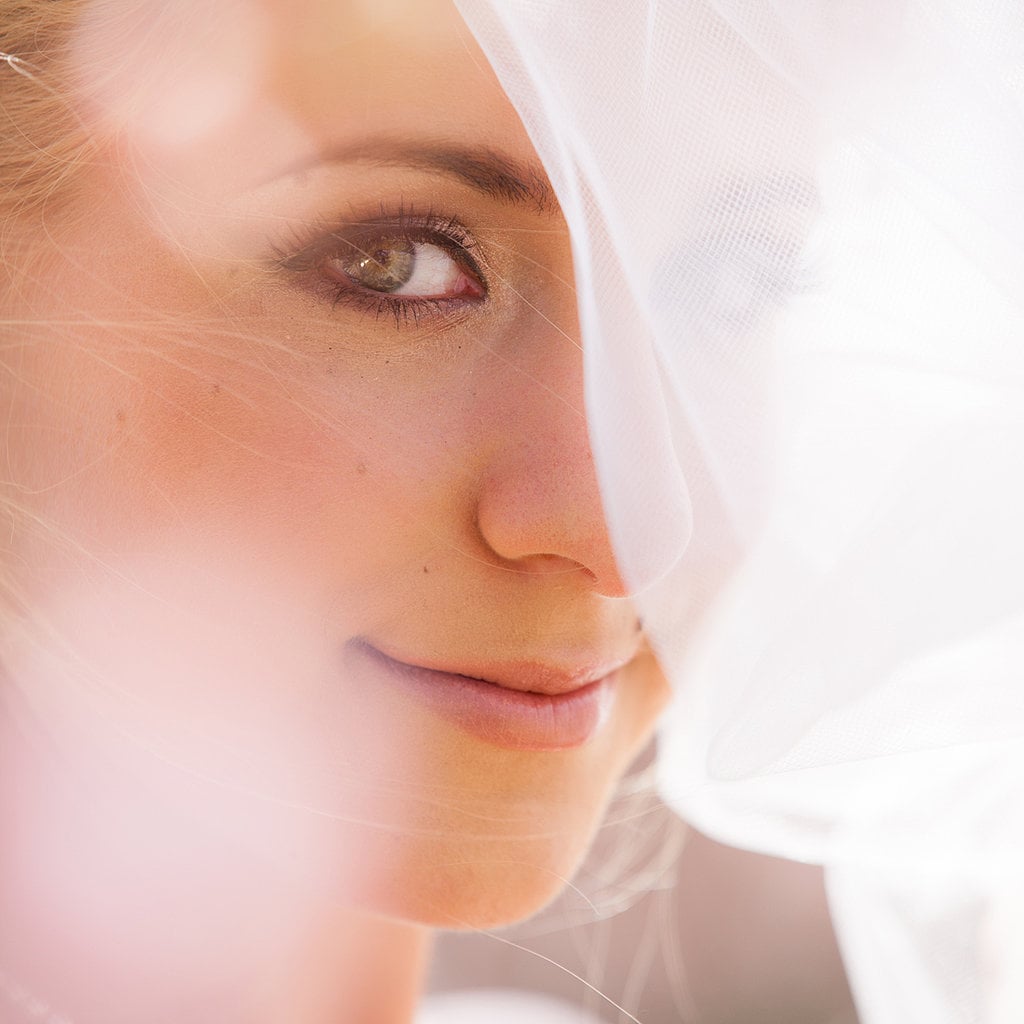 Your wedding [115] day will bring more than a few tears, which is why POPSUGAR Beauty has rounded up 10 of the best waterproof mascaras on the market [116] to keep your makeup from running on the big day.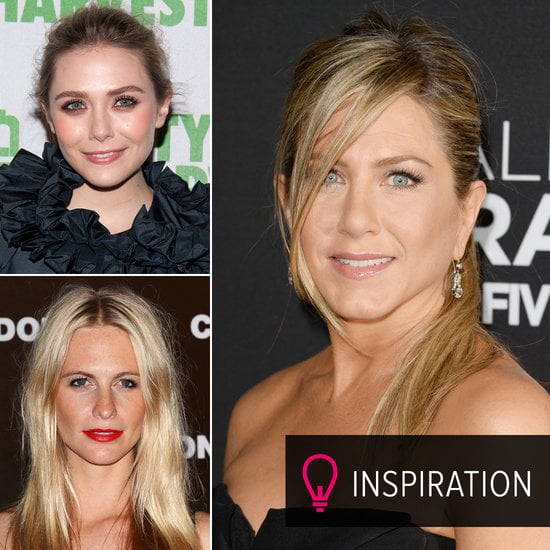 From black-tie to semiformal, POPSUGAR Fashion has collected a few red-carpet hairstyles that will work for bridesmaids [117] and attendees. No worries — you'll look gorgeous without upstaging the bride.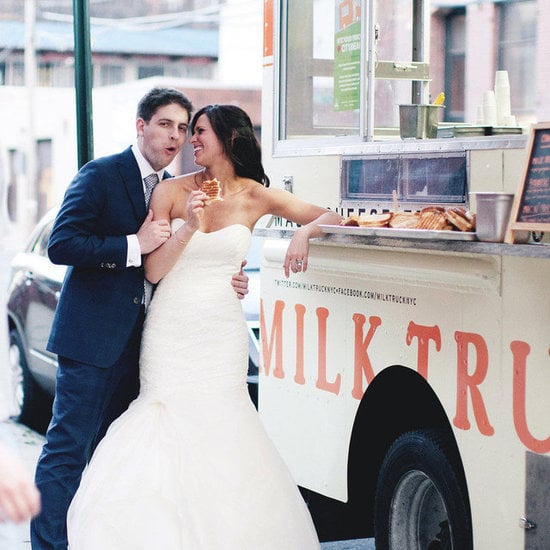 Before you give your guest list the axe, follow POPSUGAR Smart Living's 10 tips on how to trim the fat from your wedding food budget [118].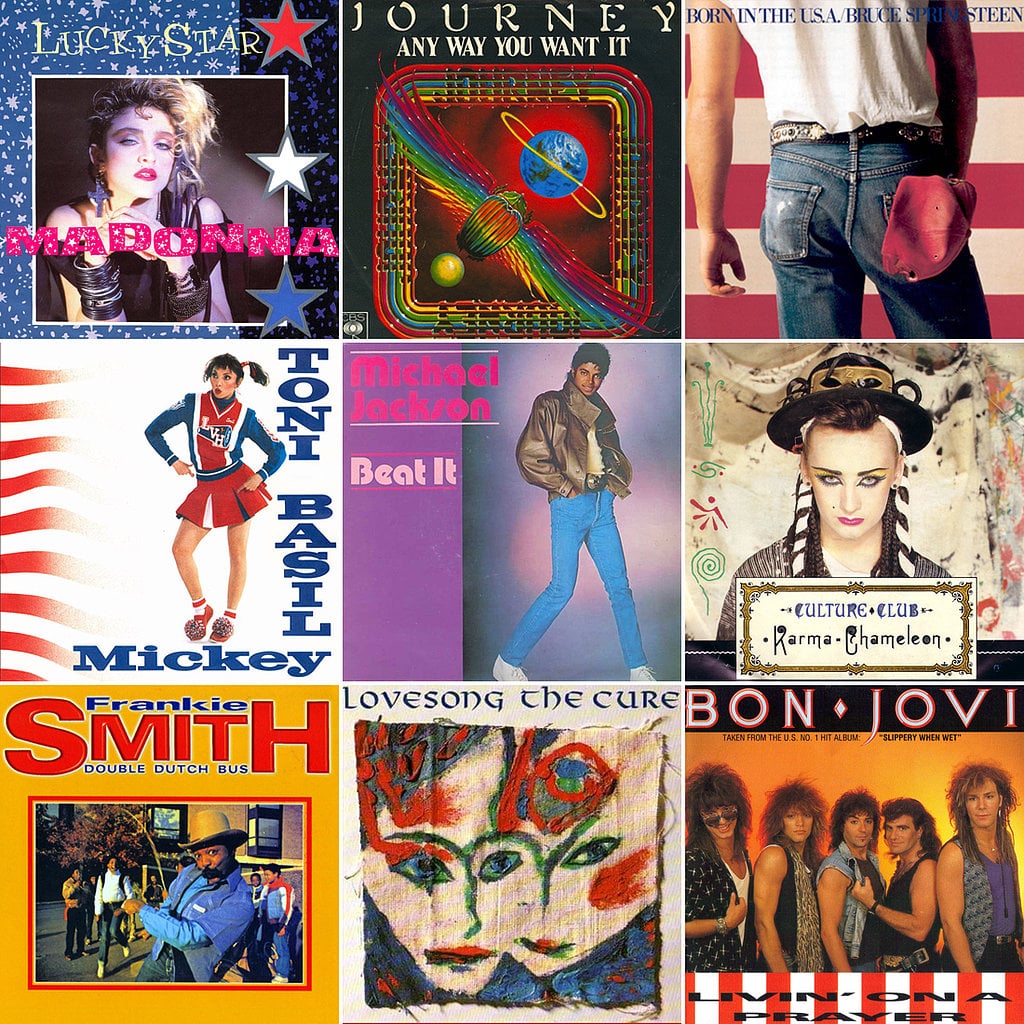 From "Mickey" to Madonna [119] and Michael Jackson [120] classics, POPSUGAR Entertainment has all the best '80s songs [121] that are guaranteed to get guests up off their feet all night long.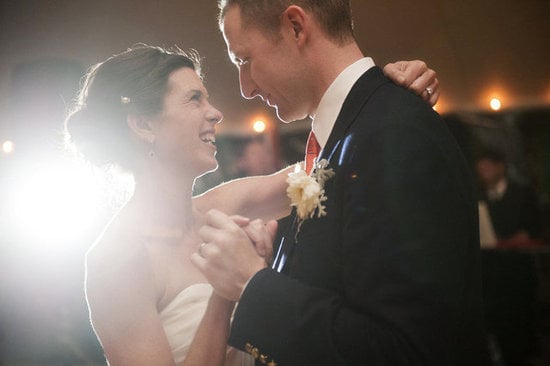 In college, figuring out music for your party was as easy as picking a playlist on your MP3 player. But when you're planning your wedding [122], it can be more complicated than choosing a menu. Get tips on how to save money on your wedding music [123] over at POPSUGAR Smart Living.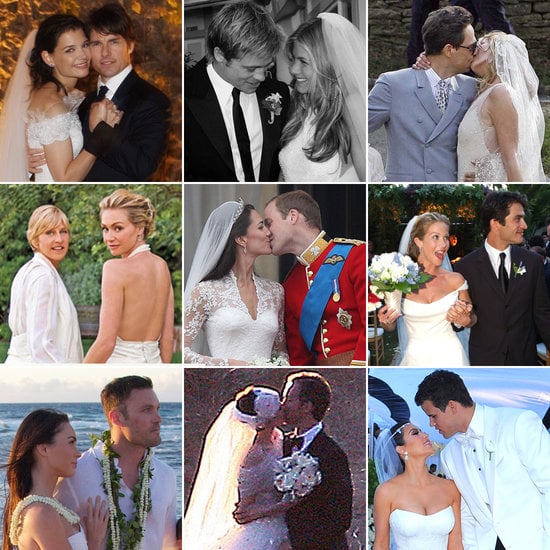 POPSUGAR Celebrity has rounded up images from over 100 of the most iconic and photogenic celebrity nuptials [124] from the past. There are country bashes, city blowouts, and many more star-studded ceremonies to check out now.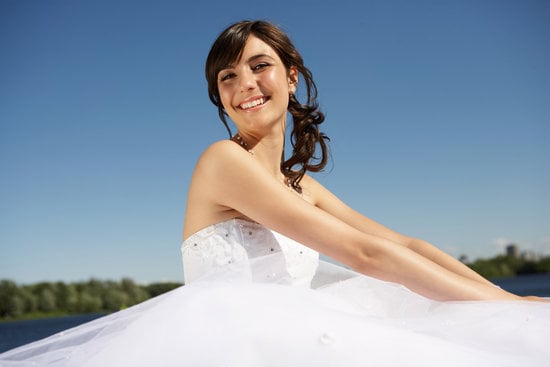 If your dream wedding [125] dress has you hoping to show off shapely shoulders and buff biceps, then starting a simple upper-body routine now will help get you there by your big day. POPSUGAR Fitness has four easy workouts that will get your arms in gear quickly [126].
POPSUGAR Style & Trends is offering up their favorite wedding rehearsal dresses [127] — including the prettiest white shifts, dreamiest lace confections, and a few quirkier nonwhite options, too.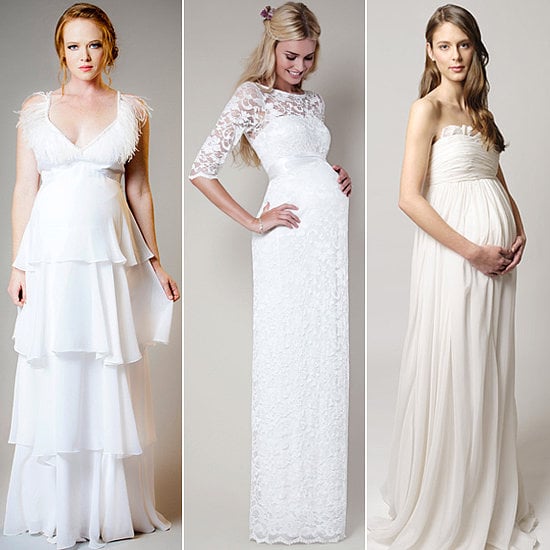 Whether you're attempting to conceal your hint of a belly or flaunting a third-trimester baby bump, being a pregnant bride is no excuse not to look and feel fabulous. Luckily, there are plenty ofgreat maternity wedding dress options [128] for the bride-to-be who's also a mom-to-be over on POPSUGAR Moms.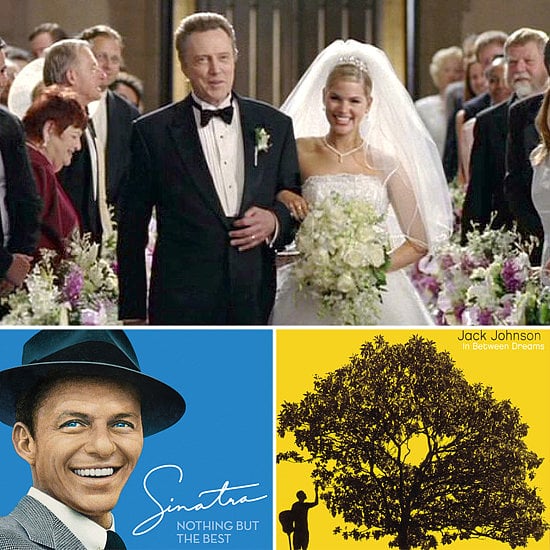 You'll definitely be able to find your tune with POPSUGAR Entertainment's roundup of the best father-daughter wedding day dance songs [129].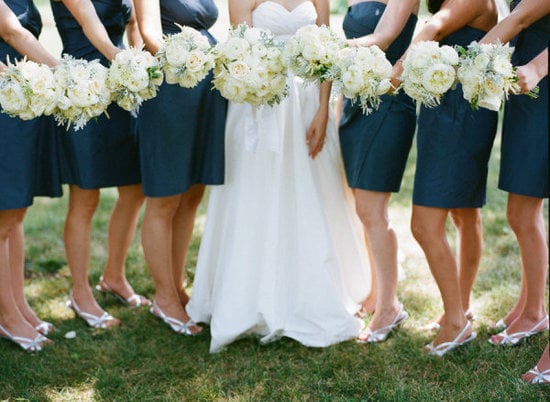 Whether you're a first-time bridesmaid this wedding [130] season or have 27 dresses hanging up in the back of your closet, it's good to keep in mind bridal party faux pas. So POPSUGAR Sex & Culture chatted with real brides to find out their pet peeves. Head on over for 10 things you didn't realize were annoying the bride [131] in your life, plus practical tips for avoiding these mistakes.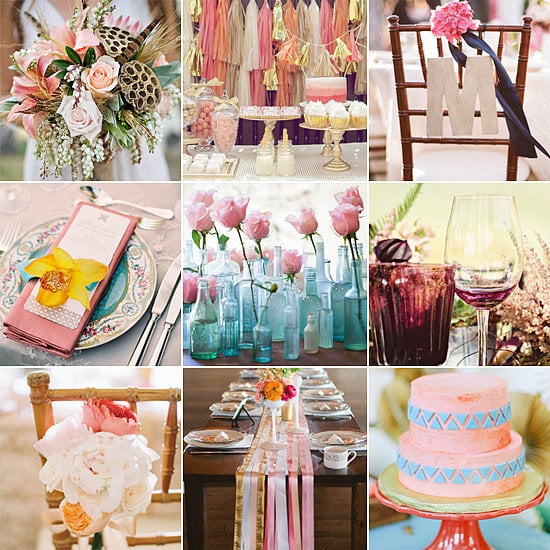 If you know you want pink to be part of your color palette but you're not sure which shades to pair it with, not to worry — POPSUGAR Home has rounded up a range of colors to complement your favorite rosy hue [132].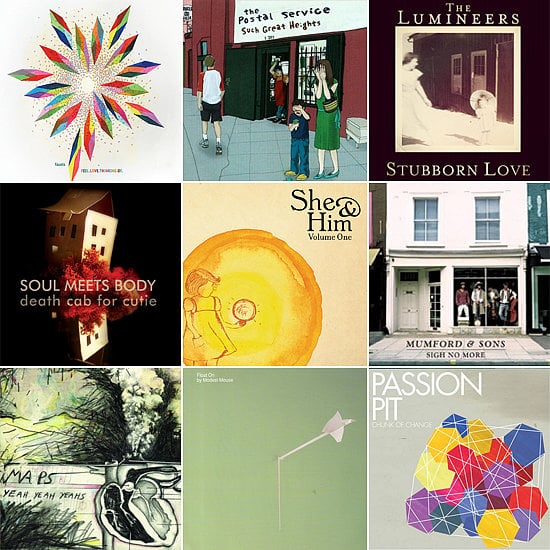 If you're the type of person whose musical tastes are a little more eclectic, chances are you're looking for some indie rock songs to play at your wedding [133]. Luckily, POPSUGAR Entertainment has got you covered — so you don't have to search through Spotify to compile the perfect guide.
Heidi Klum's Trainer Shows Us a 10-Minute Bridal Body Workout For Your Big Day!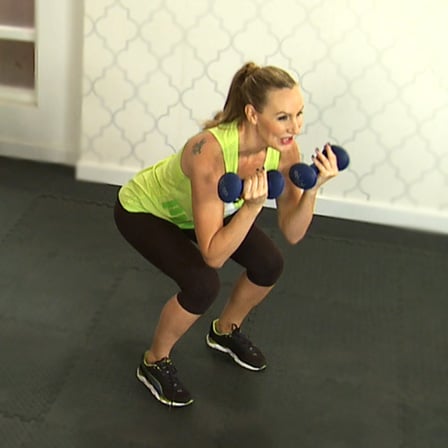 Trainer Andrea Orbeck [134] helps keep Heidi Klumand many other Victoria's Secret models in runway shape, and now she can help you get ready to walk the aisle. Andrea created this 10-minute workout to target all the areas a bride-to-be wants to tone. Even if you're not prepping for your wedding [135], this workout will work your arms, legs, and abs. Grab a set of dumbbells, and get ready to sweat.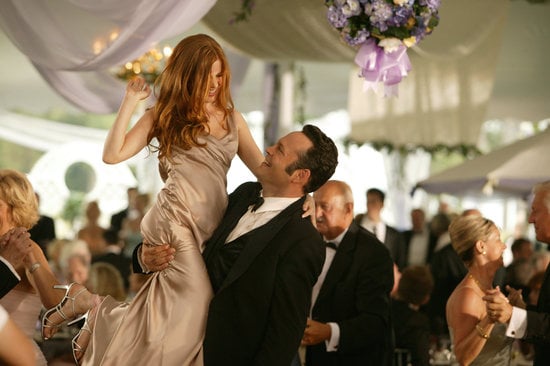 Head to POPSUGAR Entertainment for a list of guidelines on music for your wedding day [136], whether you're an indie rock bride or a country Western couple.
When you're trying to plan an affordable wedding [137], there are some areas you should cut back on. Perhaps the wedding [138] cake can be one of them? Head to POPSUGAR Smart Living for tips on how to save money on your wedding cake [139].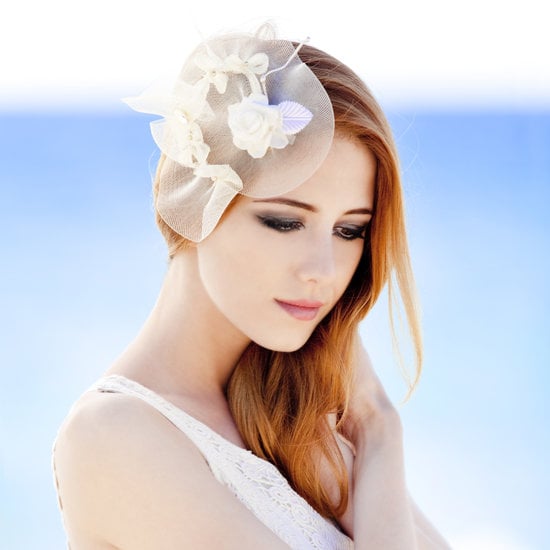 When you imagined having your nuptials on the beach, we're sure windblown frizz and melting makeup were not a part of the idyllic picture. To make sure your seaside wedding [140] is more blissful than stressful, POPSUGAR Beauty is giving you a cheat sheet to making your wedding day beauty last [141].
If you have visions of sand-and-surf nuptials but haven't quite found the right dress, then look no further. POPSUGAR Fashion has culled 20 of the best beach wedding gowns [142], all perfectly suited for an oceanside wedding [143].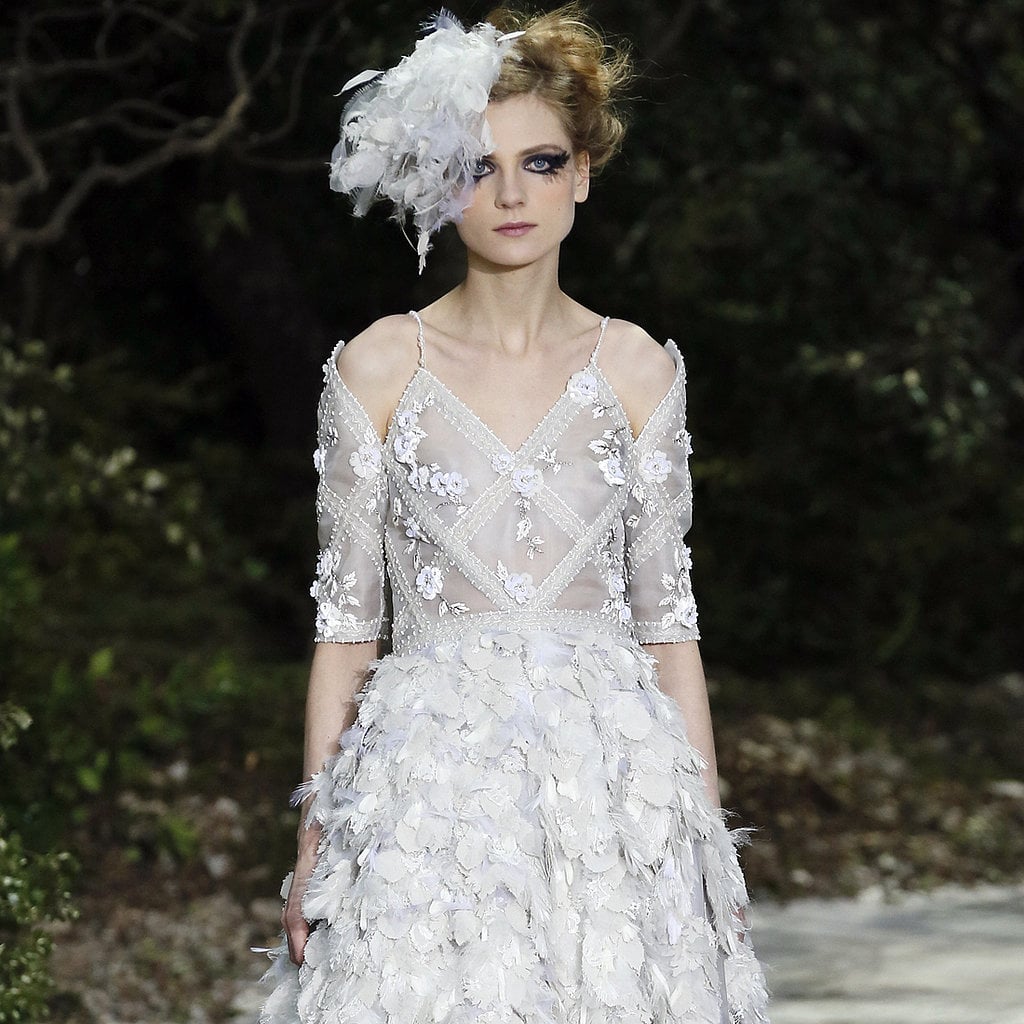 From the light-as-air dresses in Elie Saab's ready-to-wear collection to Temperley's column dresses and the pleated numbers at Chloé, head to POPSUGAR Fashion News to get a look at all the gowns, shifts, and cocktail dresses [144] from the Spring 2013 shows, fit for any bride.
Bridal beauty trends come and go, but there are a few women whose trips down the aisle are constantly recalled for inspiration. Head to POPSUGAR Beauty for their retrospective of the most iconic bridal moments in history [145].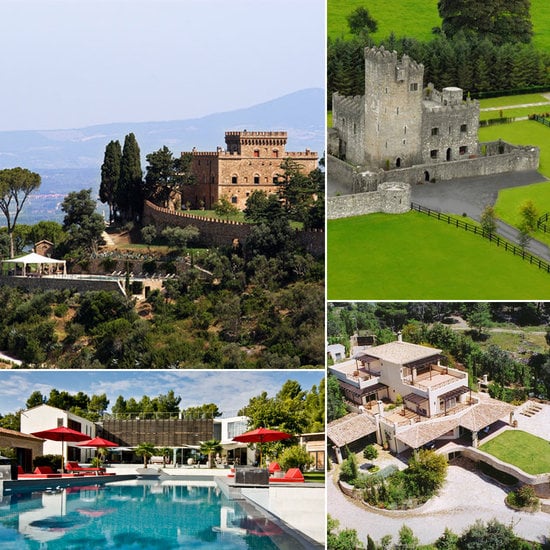 From medieval castles to private villas, these luxury Airbnb houses [146] are high-priced and seriously stunning. POPSUGAR Smart Living has a collection of dreamy venues all cashing in at over $3,000.
How to Make the Most of Your Bridal Makeup Test
Your makeup test is an important part of your wedding [147] day prep, and making sure you're prepared is half the battle. We've got four tips to take the stress out of your makeup test. You'll walk out feeling like the gorgeous bride you've dreamt of being. On Allie: Club Monaco top and jacket. On Maria: BCBG Max Azria top and vest.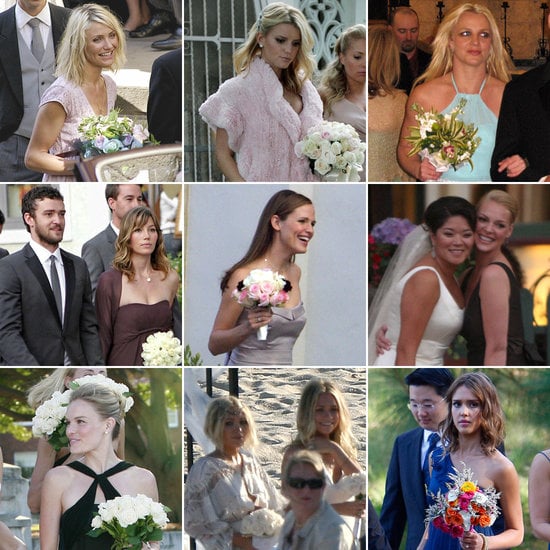 Many celebrities have walked down the aisle without saying "I do," and POPSUGAR Celebrity is taking a look at all of the stars to slip on a bridesmaid dress [148] over the years.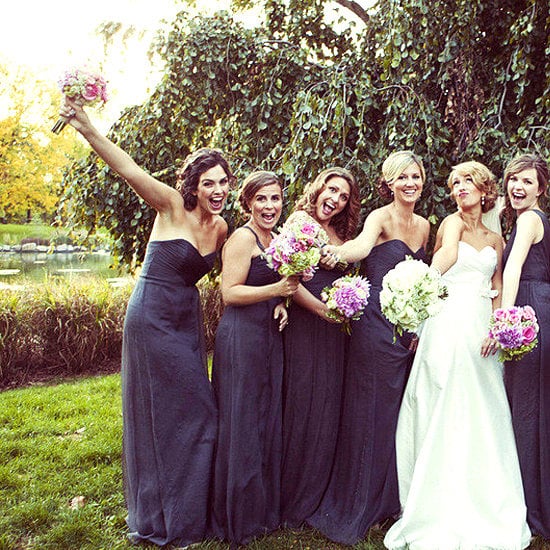 No matter what the bride will always try to convince you that you can "totally wear your bridesmaid dress again!" While it may be a stretch for some dresses, most of the time it's a lot easier than you think — and POPSUGAR Fashion is showing you three chic ways to wear it [149] well after the big day.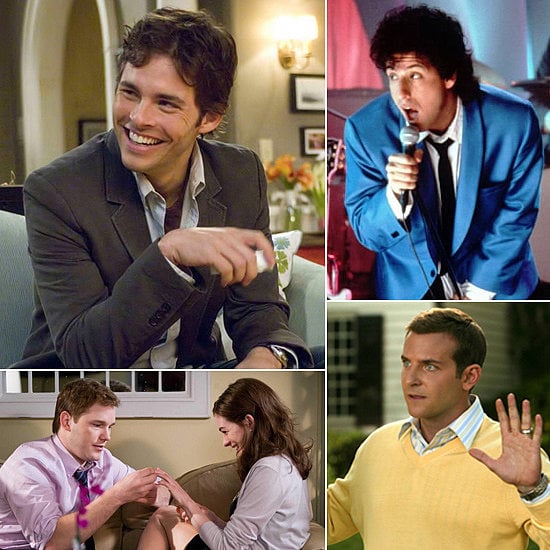 Let's face it, not all movie weddings go off without a hitch. Just take it from these onscreen grooms who got the heave-ho [150] from their brides-to-be over on POPSUGAR Entertainment.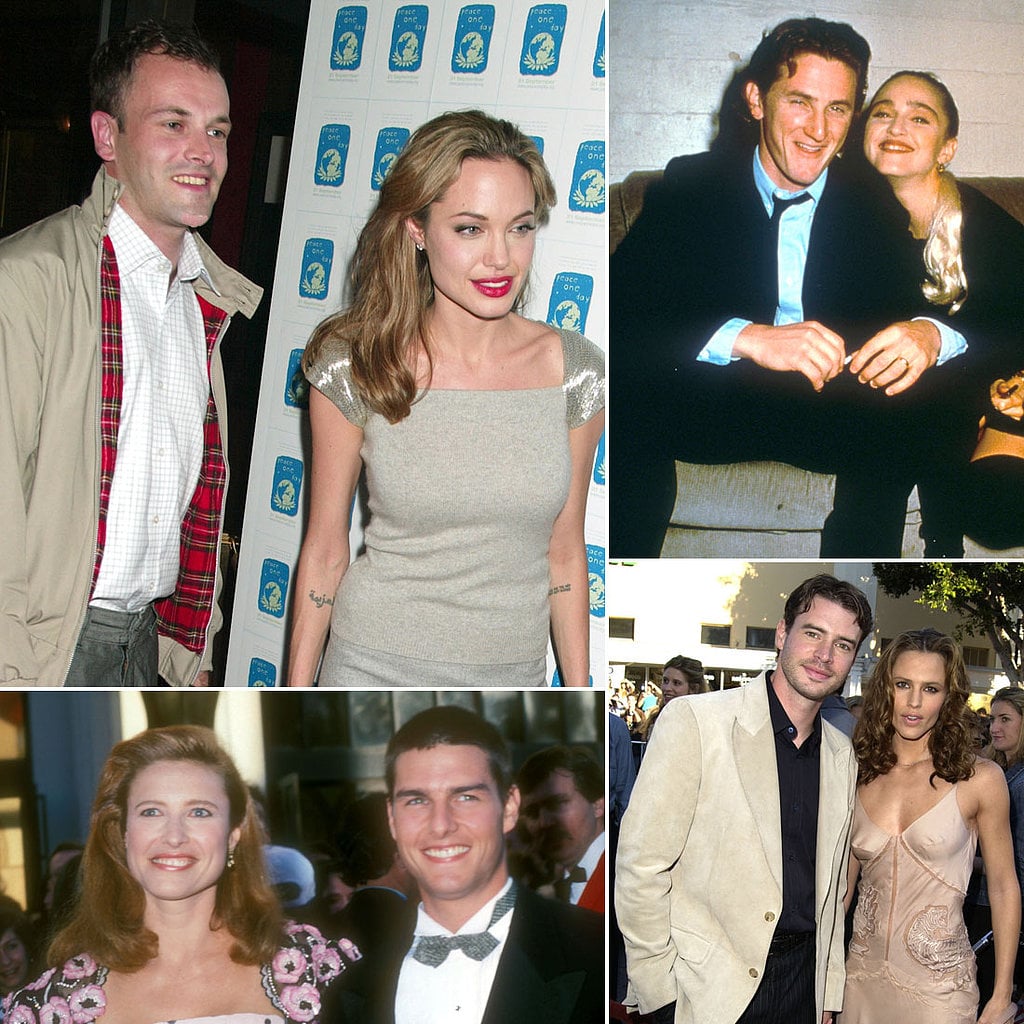 Remember Angelina Jolie [151]'s first husband, Jonny Lee Miller, or Jennifer Garner [152]'s onscreen romance-turned-marriage to Scott Foley? POPSUGAR Celebrity has rounded up a bunch of surprising celebrity nuptials [153], so head over to jog your memory!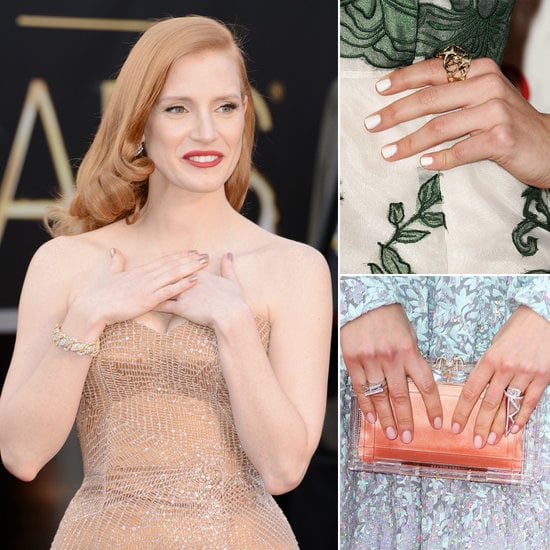 With celebrities dressing up for various red carpet affairs, it's easy to be inspired by their polished styles — right down to their manicure choices — for your own wedding [154] day. POPSUGAR Beauty has rounded up some of their favorite nail color options [155] and nail art details worthy of wearing to a wedding [156].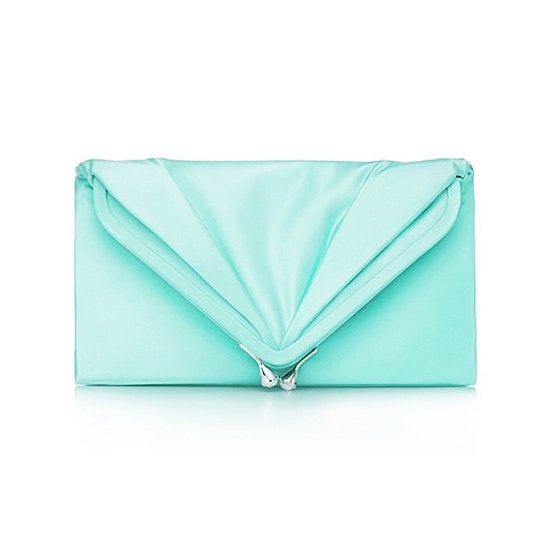 If you're one for wedding [157] traditions, POPSUGAR Shopping found 24 perfect "something blue" pieces [158] for the bride to wear on her special day.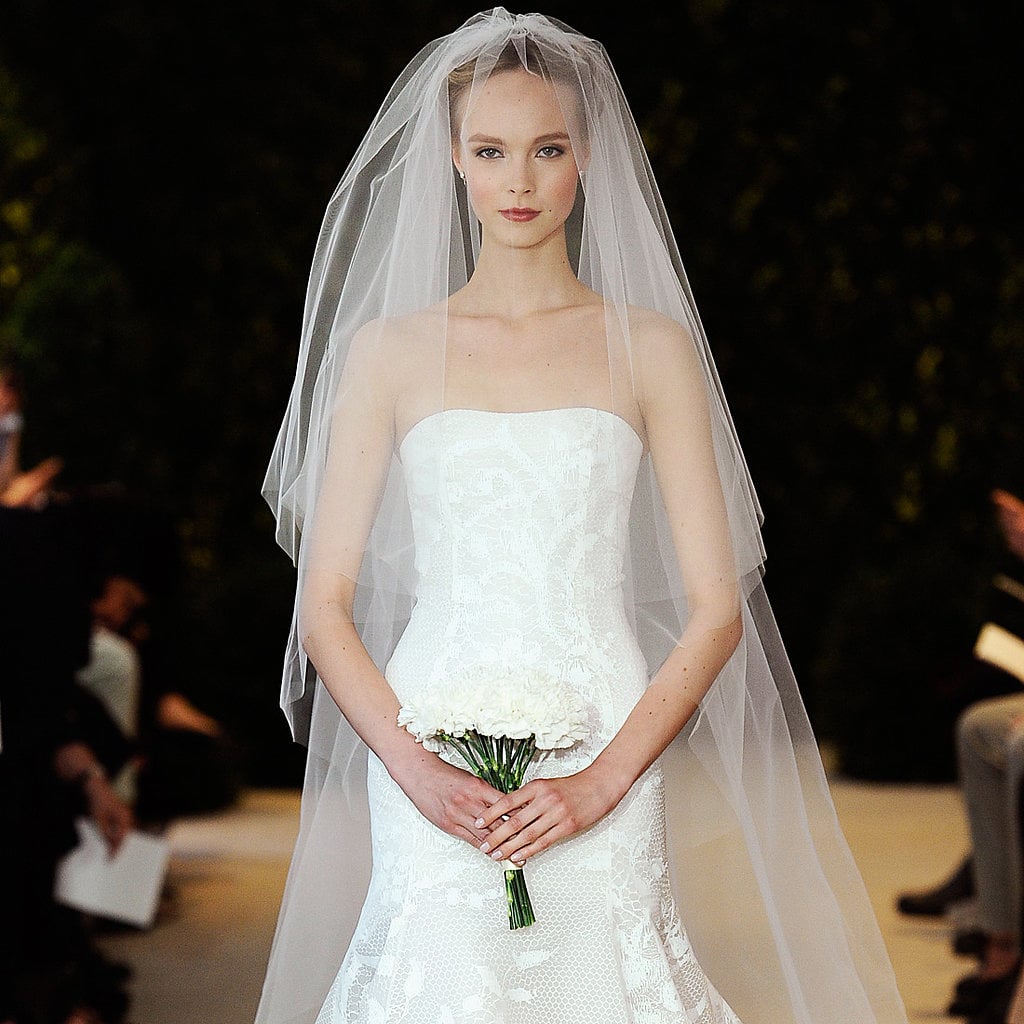 Bridal Fashion Week Spring 2014 [159] showed off another season of stunning aisle-worthy confections, all thanks to Vera Wang, Reem Acra, Monique Lhuillier . . . and the list goes on. Head to POPSUGAR Style & Trends to see the latest wedding-dress fare straight from the runways!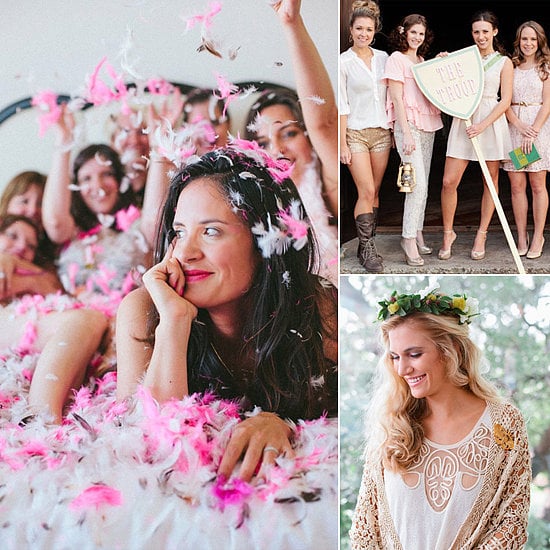 POPSUGAR Sex & Culture scoured their favorite big-day blogs for 50 of the most fun, creative, and pretty party themes [160], perfect for a bridal shower or bachelorette party.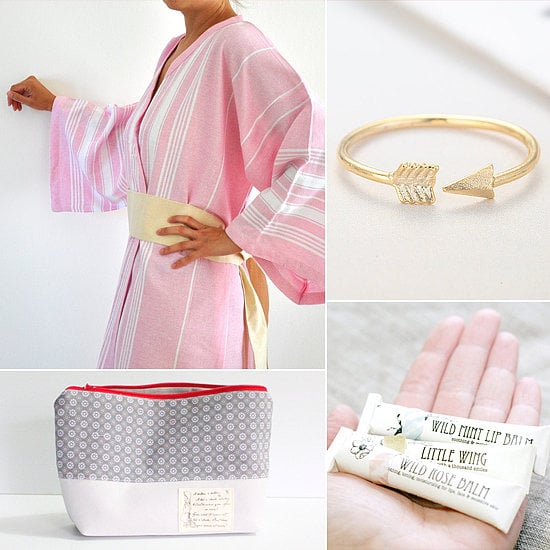 POPSUGAR Sex & Culture rounded up a wide range of creative, eco-friendly gifts for your bridesmaids [161].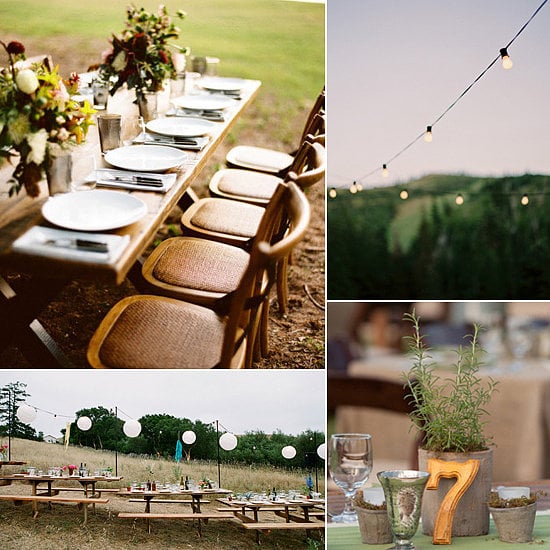 POPSUGAR Home is highlighting their favorite outdoor wedding entertaining ideas [162], covering everything from tabletops to trees.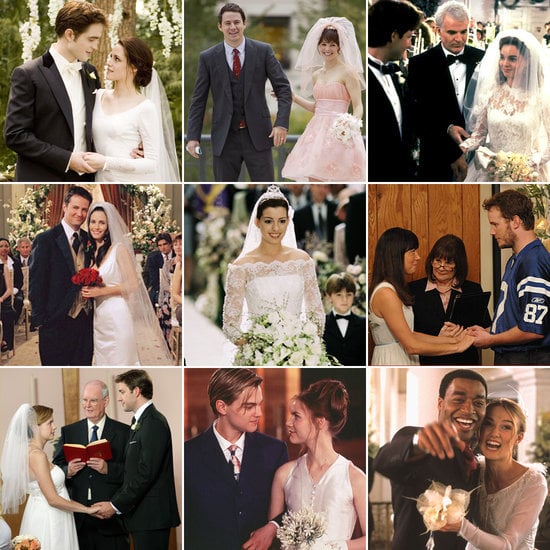 Whether the marriages lasted for minutes, months, or never even happened, POPSUGAR Entertainment has compiled some of the best weddings from TV and movies [163]. Take a trip down memory lane with all of these ceremonies, complete with gorgeous gowns, scenic locations, and sweet kisses!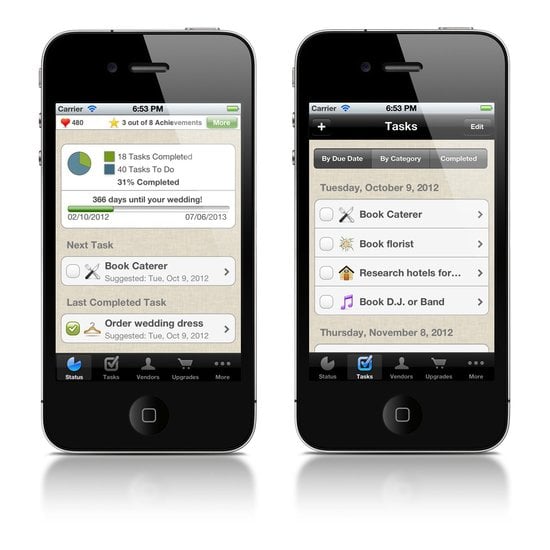 Brides-to-be who are planning their own big day need not be overwhelmed by all the little details. POPSUGAR Tech has all the details on an iPhone app that takes charge of everything on a wedding checklist [164] and then some.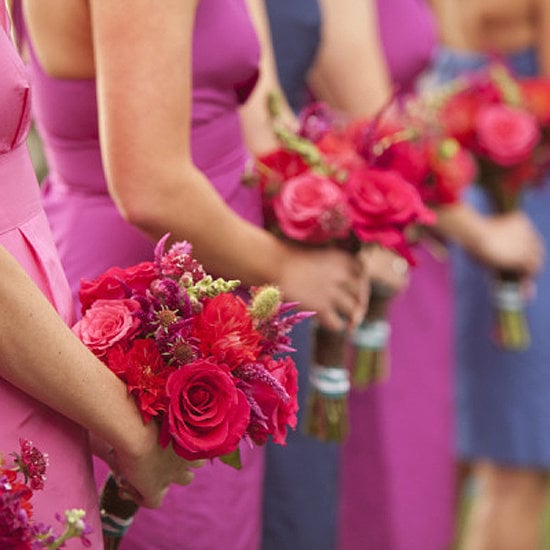 Think you know what it takes to be the best bridesmaid? Some of POPSUGAR Sex & Culture's pointers may surprise you. Whether you're a first-timer or a seasoned veteran, you'll want to follow their 11 must-know tips to become the ultimate bridesmaid [165].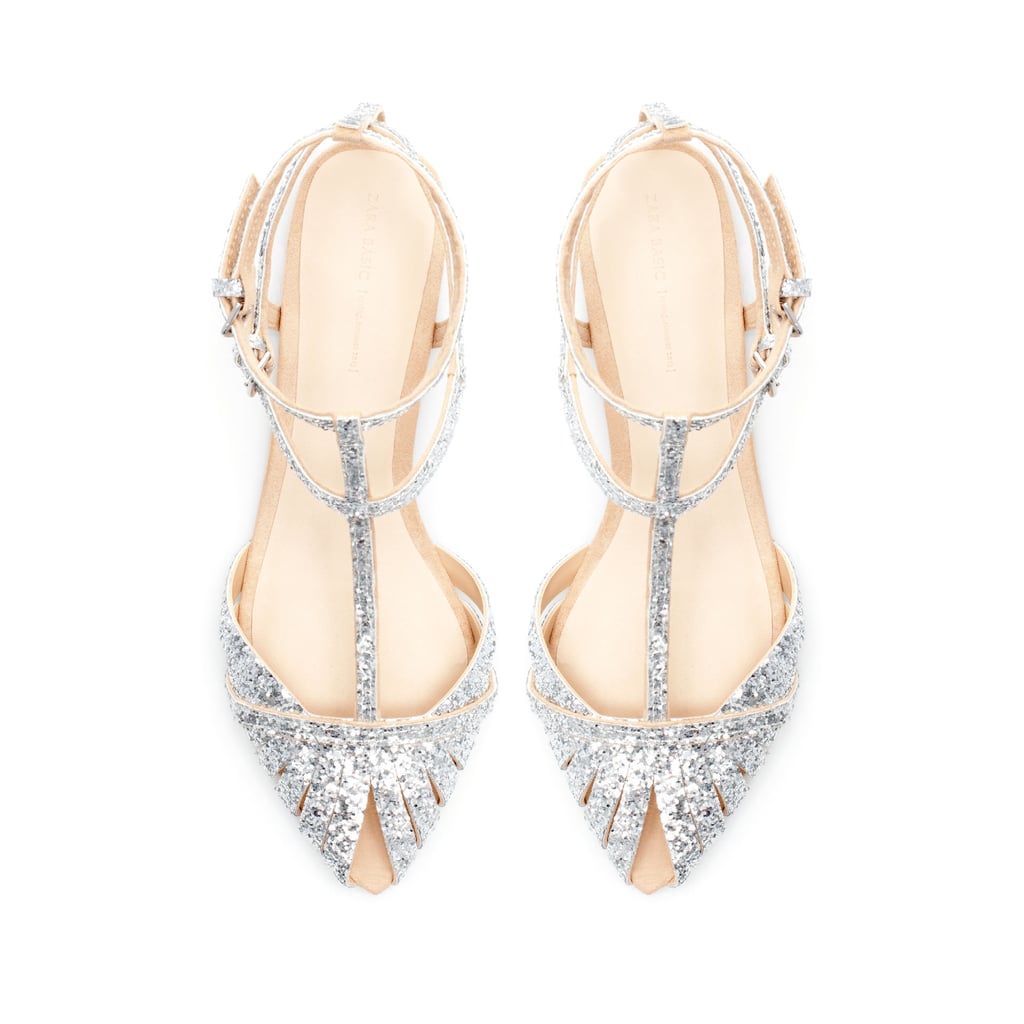 Though some leggy ladies have no qualms about wearing heels for their nuptials, POPSUGAR Fashion is addressing the needs of tall brides-to-be [166] by rounding up a mix of low heels and flats, and also highlighting a few of their favorite lines that carry bigger shoe sizes.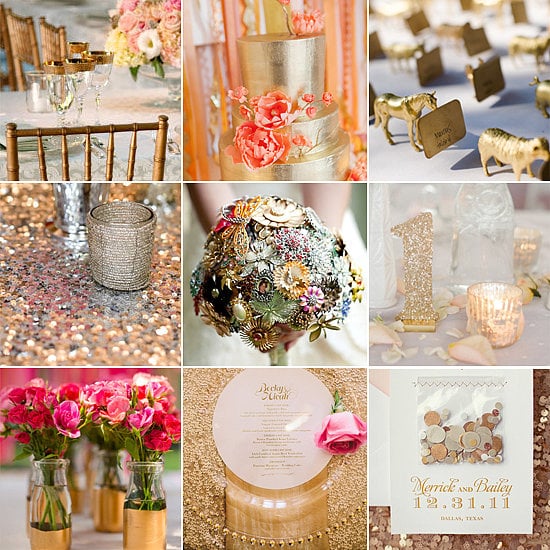 Hoping to strike gold with your big-day decor [167]? POPSUGAR Home has rounded up a range of gold-star ideas to help you incorporate the shade into your wedding [168] design — and you may be surprised by its versatility.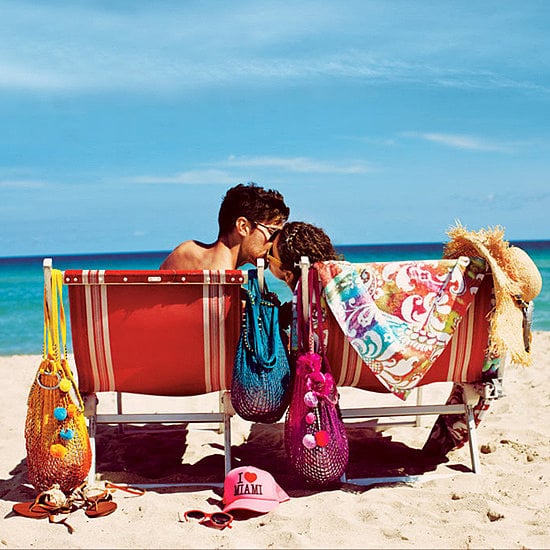 You've said your vows, cut the cake, and danced all night with family and friends — now it's time to head off on your beach honeymoon! Head to POPSUGAR Style & Trends to see and shop 23 honeymoon must haves [169] (and one gorgeous bag to pack them all in)!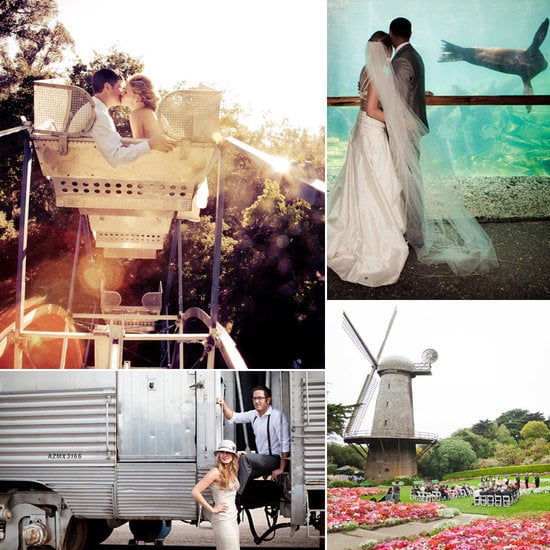 A zoo, a carnival, a boat. "Wedding [170]" probably isn't the first thing that comes to mind when you think of these places, but trust POPSUGAR Smart Living when they say they're great, affordable venue options for your big event [171].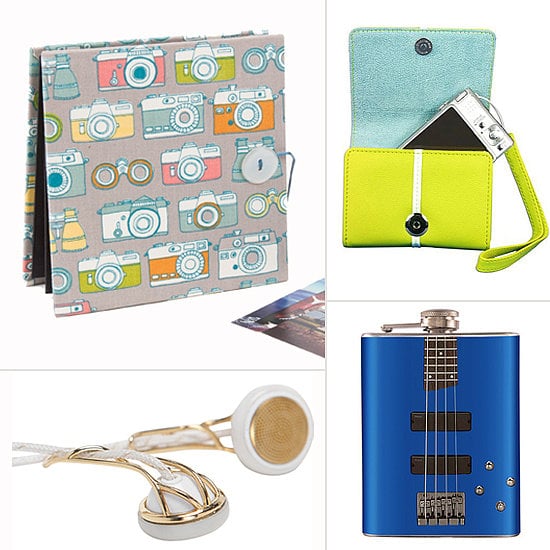 If your bridesmaids are anything like you, then chances are they're geeky, stylish, and practical — so why not get them gifts like that too? Head over to POPSUGAR Tech to see and shop geeky-chic gifts for your bridal party [172].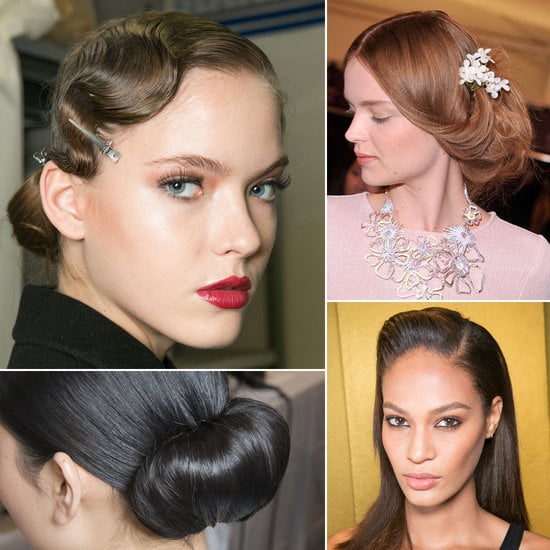 A bride must have options, so before you get to pinning hairstyles on Pinterest, get high-fashion inspiration from the runways. Up, down, or twisted around: find your stylish wedding hair look [173] in POPSUGAR Beauty's runway-inspired guide.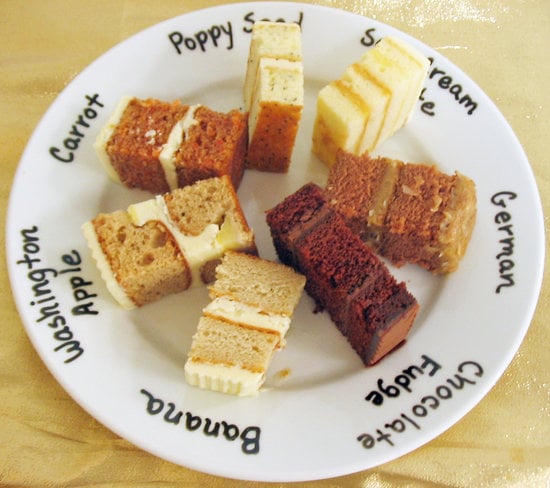 Whether you're going the DIY [174] route and asking a friend or family member to bake up a cake, or working with a pastry shop, wedding [175] cake design doesn't stop at aesthetics. From ultratraditional (triple chocolate) to tropical and trendy (coconut passion fruit), POPSUGAR Food has flavor combinations [176] that will help inspire the most important aspect of your cake: what's inside.
5 Mistakes Every Bridesmaid Should Avoid
Being a bridesmaid is a huge honor, but it can also come with a lot of pressure. To make your life easier this wedding [177] season, POPSUGAR Sex & Culture polled real brides [178] to find out their biggest wedding-party pet peeves. If you avoid these five common mistakes, you'll be on your way to being the ideal bridesmaid. Watch now. And brides, tell us if you have any more to add!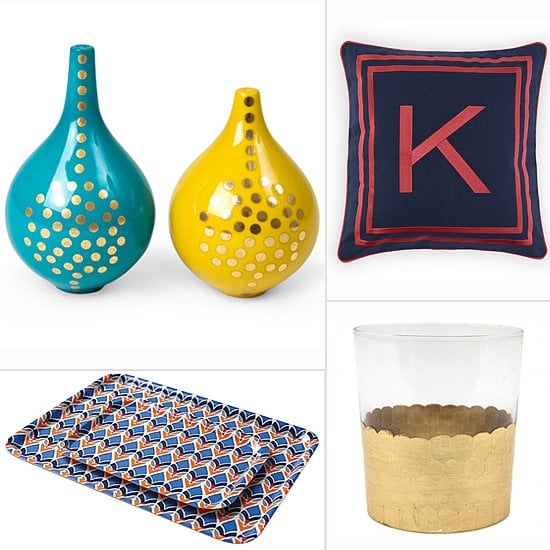 Just because you're on a budget doesn't mean every bridesmaid has to get a set of faux pearls. In fact, POPSUGAR Home editors found 10 fantastic decor picks [179] that will have your girls saying "I love it!" and really meaning it.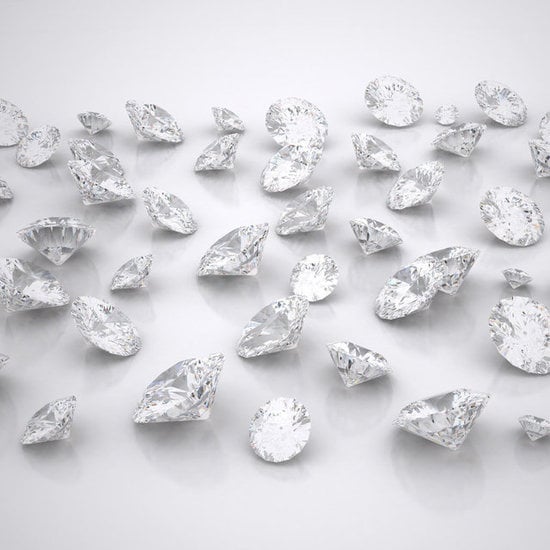 Do a diamond's origins matter that much? We have come to a point in which scientists can create diamonds in the lab that are virtually indistinguishable from mined diamonds. If you're contemplating buying this lab-grown gem during your engagement ring hunt, check out POPSUGAR Smart Living for a few things you should know first [180].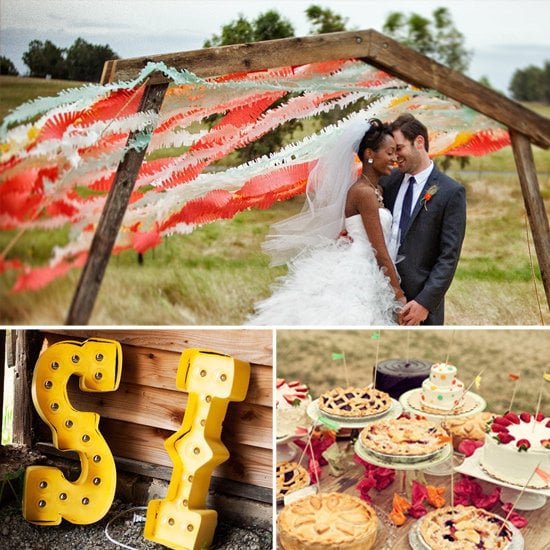 Take a look through this real-life carnival-themed wedding [181] on POPSUGAR Home for tips on styling an eclectic wedding party [182], keeping guests entertained, crafting your own decor projects, and more!
Three Perfect Wedding Favor Ideas
Even though nobody goes to a wedding [183] for the favors, you still want to treat your guests to a thoughtful souvenir of your special day. Here are three ideas from POPSUGAR Home that will have you looking like a champ and your guests feeling oh so appreciated.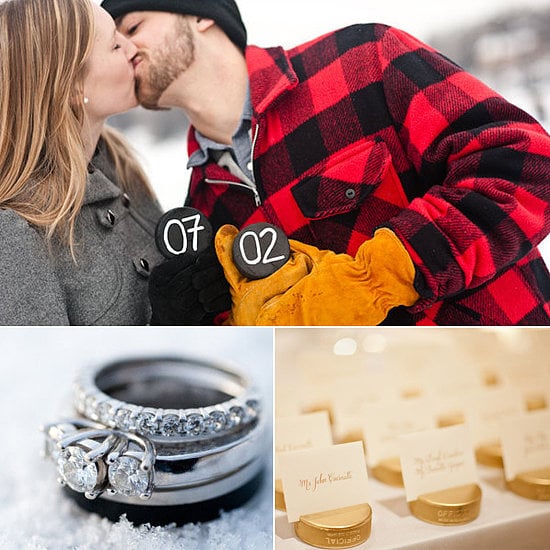 If you and your husband-to-be have been glued to your screens to keep up with the Stanley Cup playoffs, these sporty details offer a fun, playful nod to hockey. Hoping to channel your favorite icy sport when you say "I do"? Take a look at POPSUGAR Sex & Culutre's unique ways to bring your love for hockey [184] to your big day!
You won't find any frills or fuss here. When it comes to wedding [185] cakes, grandiose designs don't always cut it. That's why POPSUGAR Food has rounded up cakes [186] without all the pomp and circumstance for couples with sleek and simple style.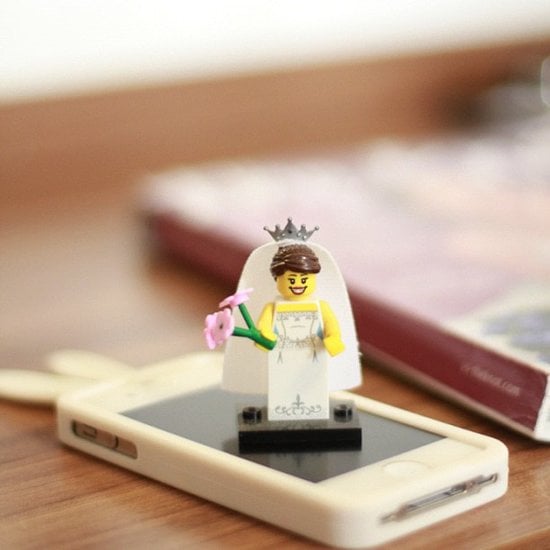 From sites that ensure you're staying on top of the budget to apps that delegate shopping tasks (and make sure you're getting exactly what you want), POPSUGAR Tech has all the best tips to help you completely digitize your wedding planning [187].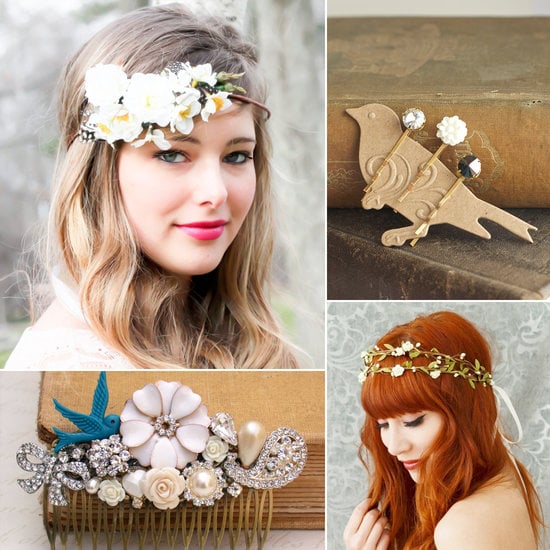 No matter your length, the easiest way to dress up your wedding [188] day hair is with a gorgeous hair accessory. From dainty pins to lavish combs, inspiring vines, and birdcage veils, POPSUGAR Beauty found 50 special accessories from Etsy [189] to match your style.
DIY Glitter Table Numbers Spice Up Floral Centerpieces
Kelly Lanza of Studio DIY shares an easy tutorial on how to create your own floral centerpieces, complete with hand applied glitter table numbers. It's easier than you think, cost efficient, and serves as a beautiful finishing touch to any wedding [190] table. So grab some glitter and let's make this vase sparkle!
There's nothing better than stamping your personal touch on your sweetest occasion. With projects, party tips, and colorful ideas, Wedding [191] DIY will help inspire, create, and celebrate your special day. Be sure to check back for more tutorials on POPSUGAR's Girls' Guide channel on YouTube [192].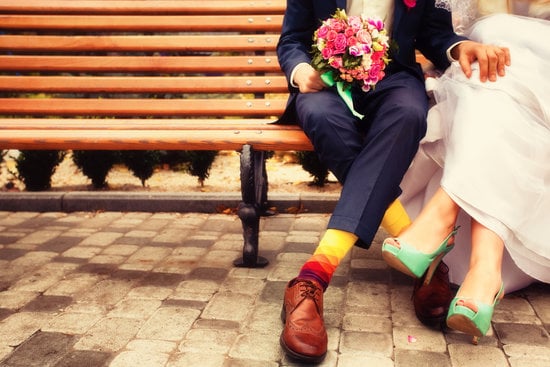 There's no denying that DSLRs are great at taking quality photos. But you can take pictures that are just as great — truly! — straight from your phone with just a few pointers [193]. Check out POPSUGAR Tech for advice on how you can go from guest to wedding [194] photographer in a, er, flash.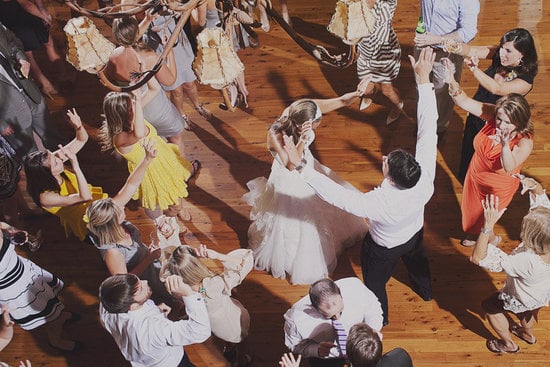 Wedding [195] receptions tend to be full of young, single people — mostly friends and friends of friends — who have romance on the brain and a dance floor nearby. POPSUGAR Sex & Culture have 10 rules to help you succeed at a quickie courtship [196] and ensure you don't embarrass yourself in the process.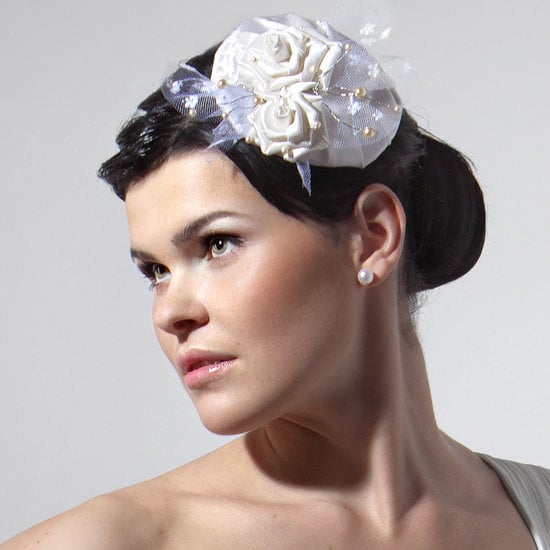 Over on POPSUGAR Beauty, Mary Kay Glam Squad Celebrity Makeup Artist Ashunta Sheriff reveals everything you need to know to achieve a timeless wedding makeup style [197], so you'll still look picture-perfect for generations to come.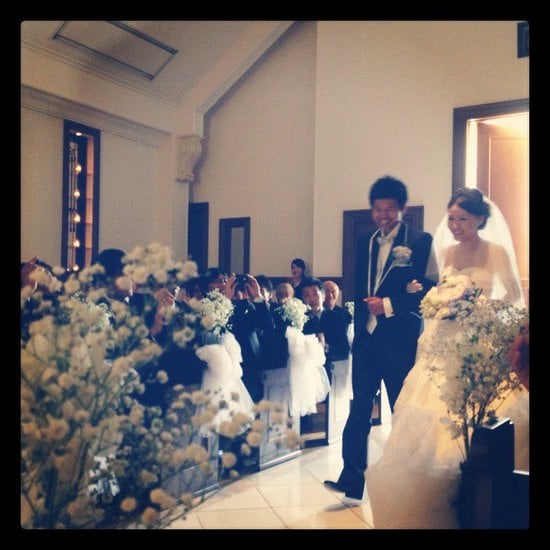 Smartphones at a wedding [198], and the ability to instantly capture memories and share them with others, can be both a blessing and a curse. Since you're an invited guest, maintain good tech etiquette at a wedding [199] with POPSUGAR Tech's seven-rule guide.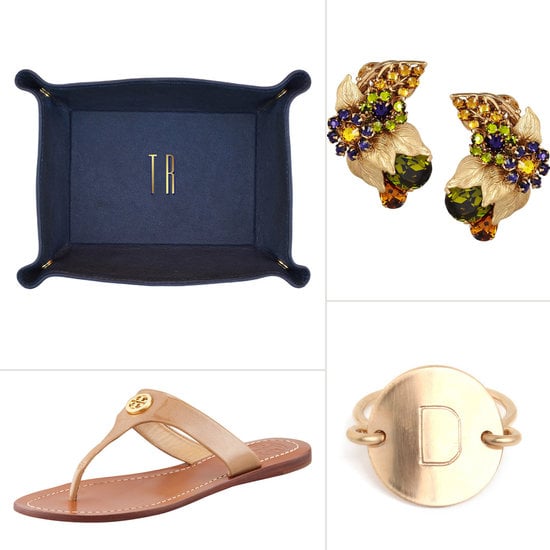 Whether you've been a blissful bride-to-be or raged through a few bridezilla moments, there's a good chance you've had a group of bridesmaids standing by to help, advise, or pick up the pieces. Show your appreciation with a token that both belies how grateful you are and can serve as a souvenir for the entire experience. POPSUGAR Style has a group of great bridesmaid gifts [200] that will be sure to make them all smile.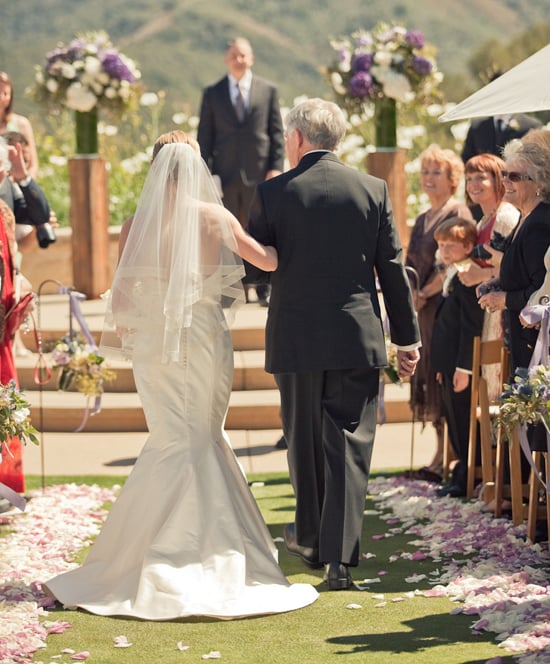 No matter how beautiful and romantic weddings are, they are still a legal contract. Many of the wedding traditions [201] we've come to associate love, friendship, and fun with have very practical — and even horrifying — roots. Find out what came from where on POPSUGAR Sex & Culture.
Remember the wedding [202] you've been dreaming of since you were a little girl? The one filled with romantic details and pinks and pearls [203] here and there? Well, POPSUGAR Food has some desserts that are just the, err, icing on the cake.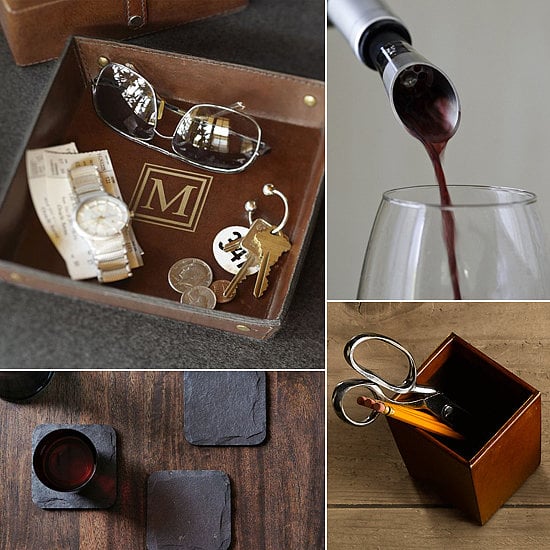 For thoughtful, practical gifts the groom will love (and actually use), consider these handsome home accents and accessories [204] over on POPSUGAR Home.
The Best Wedding Day Grooming Tips For Your Groom
You've prepped, primped, and primed, all to look picture-perfect on your big day. But what about Mr. Tall, Dark, and Handsome? Help your groom feel just as ready to cross the threshold with these beauty tips. From a fresh, old-fashioned clean shave to a stylish coif, he won't be able to help but say "I do!" to your wedding [205] day prep. On Kirbie and Billy Ray: Topshop. Veil from J. Crew.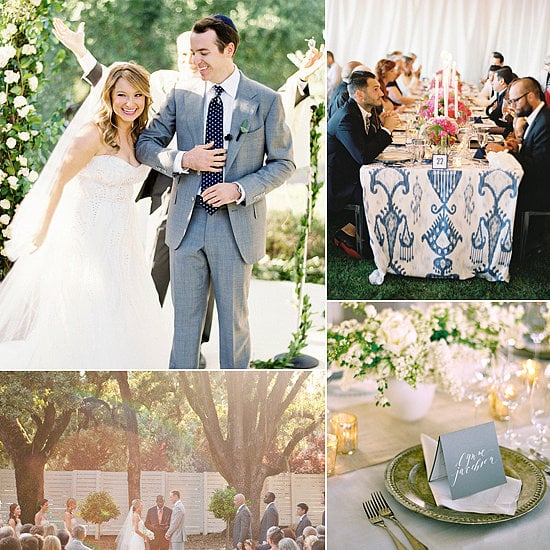 POPSUGAR Love & Sex has expert tips on how to make your wedding memorable [206] and enjoyable for your guests, loved ones, and, of course, you and your beloved. Wedding [207] planner Laurie Arons debunks nine of the most common wedding [208] planning myths — check 'em out now!
Even if you've gone bridezilla and planned everything in your wedding [209] down to the last detail, accidents can still happen. Check out POPSUGAR Smart Living for eight ways to reduce your risk of wedding mishaps [210].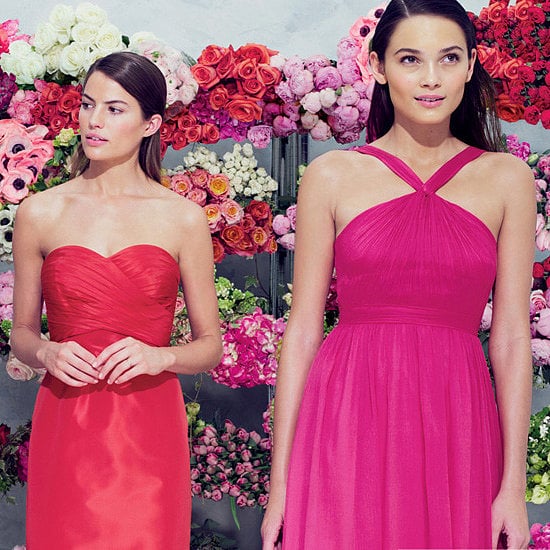 Wedding [211] season is in high gear, and if the slew of invites filling your mailbox have you thinking, "What am I going to wear?" POPSUGAR Shopping has got you covered — check out their roundup of the best guest dresses for any type of Summer wedding [212].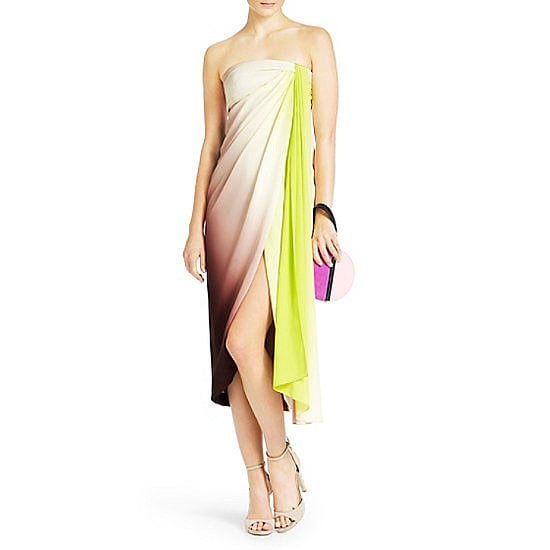 Have a beach wedding [213] on the horizon? Lucky you! POPSUGAR Style & Trends has a great selection of sophisticated dresses [214] that you'll be able to wear well after the "I dos."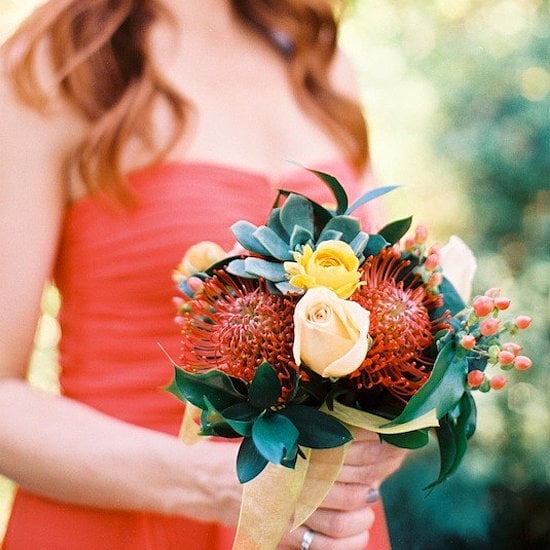 Forget all the crazy diets and expectations from the bridezillas in your life. Instead, focus on POPSUGAR Fitness's straightforward tips at least two weeks before the wedding [215] to help you tone up and feel your best [216].
Whether you're throwing an LGBT ceremony this gay pride month or looking to have the most memorable wedding [217] ever, let these vibrant details be an inspiration [218] for your big day. Rainbow cake? Check. Rainbow ribbons? Done. Head over to POPSUGAR Love & Sex for incredible ideas that will take your wedding [219] from nice to noteworthy.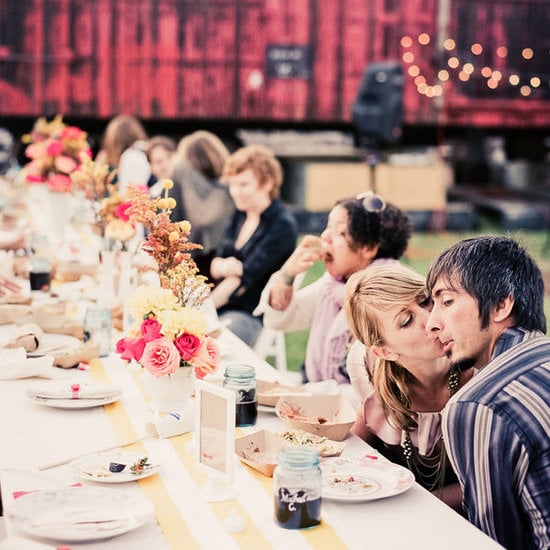 Not in a serious relationship [220] and stressing about the looming RSVP date on that wedding [221] invite? Have no fear. Just follow POPSUGAR Love & Sex's guide to find out who you'll be forced to babysit versus who will help you celebrate.
Bridesmaid Survival Guide: Everything You Need to Bring!
We've already covered what the bride needs [222] to have with her on the big day — but a bridesmaid requires her own set of must haves. As a member of the wedding [223] party, all of your attention is devoted to the bride — and there's little time to think about what you need. Watch on to see how these five essentials can make bridesmaid duty stylish and stress free! Wardrobe provided by Tibi and Baublebar.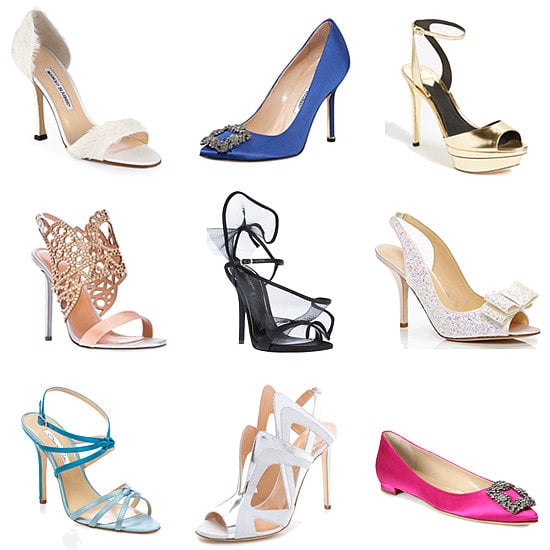 For every bride, POPSUGAR Style & Trends has got your wedding [224] shoe match: a futuristic Alejandro Ingelmo heel will inject an edgier sense of glamour, a modernist white T-strap Saint Laurent sandal will work itself into your postwedding wardrobe, and a cobalt Manolo Blahnik pump will give you your something blue. Find your perfect sole mate now [225]!