Beyoncé is being recognized with the Michael Jackson video vanguard award [1] at this Sunday's MTV Video Music Awards, and the honor couldn't come at a more perfect time. After a hugely successful year — thanks to a Billboard No. 1 charting album, blowout Super Bowl halftime-show performance, and not one but two sold-out tours — Queen Bey is perfectly poised to receive the award, which was rightfully named after one of her biggest inspirations as an entertainer.
Since gaining fame as a member of Destiny's Child in the late '90s, Beyoncé has been a fixture at many VMA ceremonies and has taken the stage multiple times to perform, present, and accept trophies. From her first time walking the red carpet with Jay Z to being caught in the middle of a controversial moment between Taylor Swift [2] and Kanye West [3] to her epic pregnancy announcement after a 2011 performance of "Love on Top," we're taking a trip down memory lane with Beyoncé's most memorable VMA moments over the years. Before she accepts the vanguard award on Sunday, look back on the experiences that have prepared her for such a huge tribute, and be sure to watch all the amazing moments along with us in our live MTV VMAs viewing party [4] at 8:30 p.m. EDT/PDT.
Source: Source: Getty/Kevin Mazur [5]
2000: Destiny's Child picked up the best R&B video award for "Say My Name."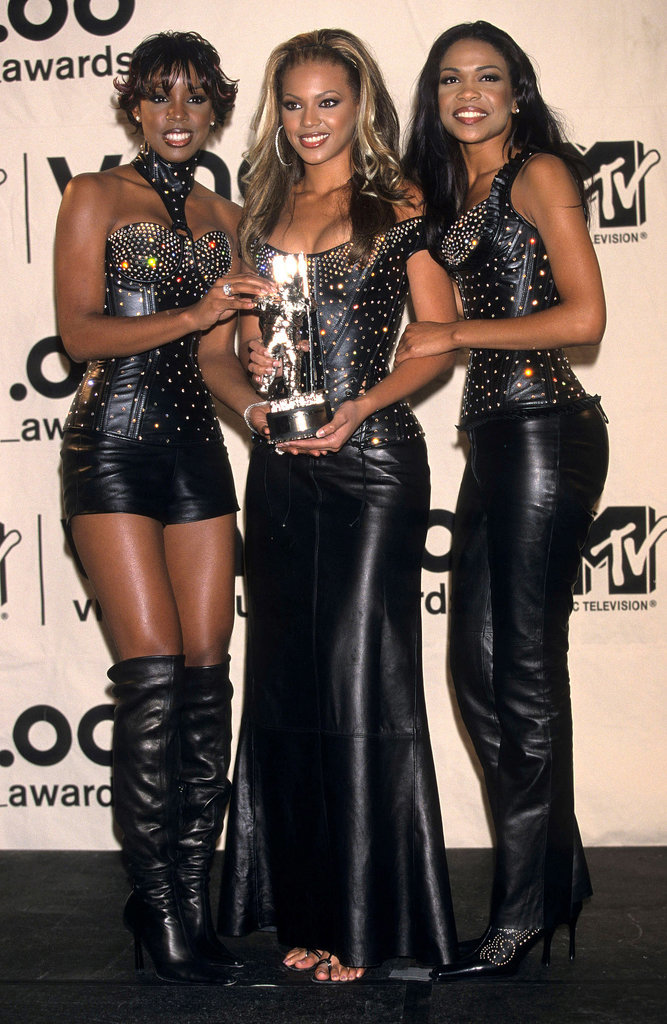 Beyoncé wore a black leather maxi dress with a corset — there's no way that was comfortable.
2001: Beyoncé, Kelly, and Michelle walked the red carpet together in their signature matching-but-not-matching ensembles.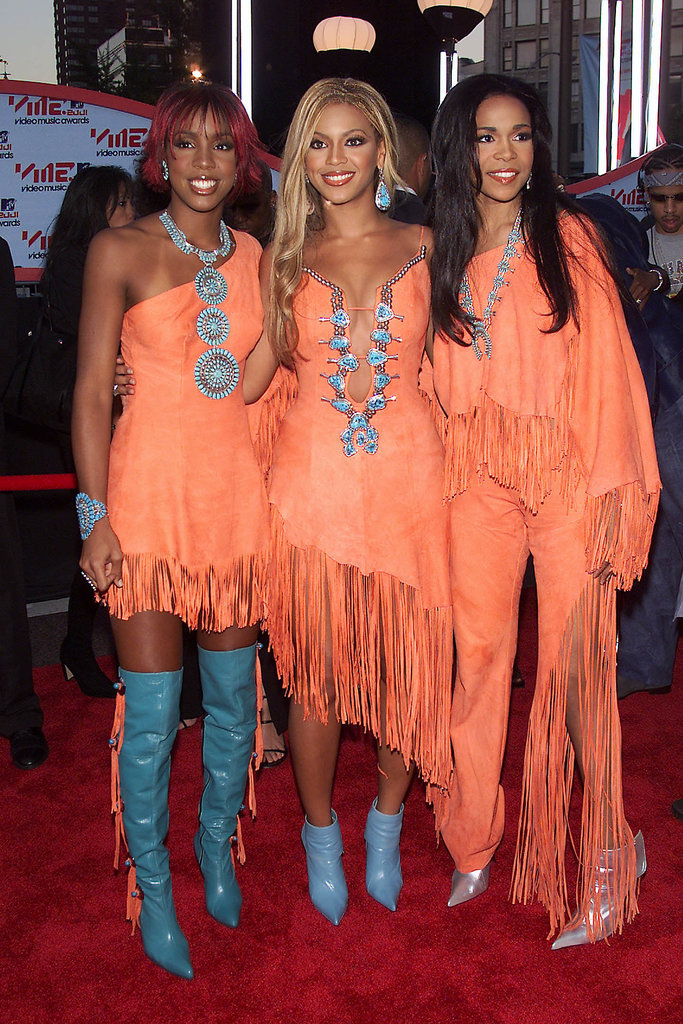 During the show, they won the best R&B video award again, this time for "Survivor."
2003: Beyoncé skipped the red carpet and instead entered the VMAs from the heavens above.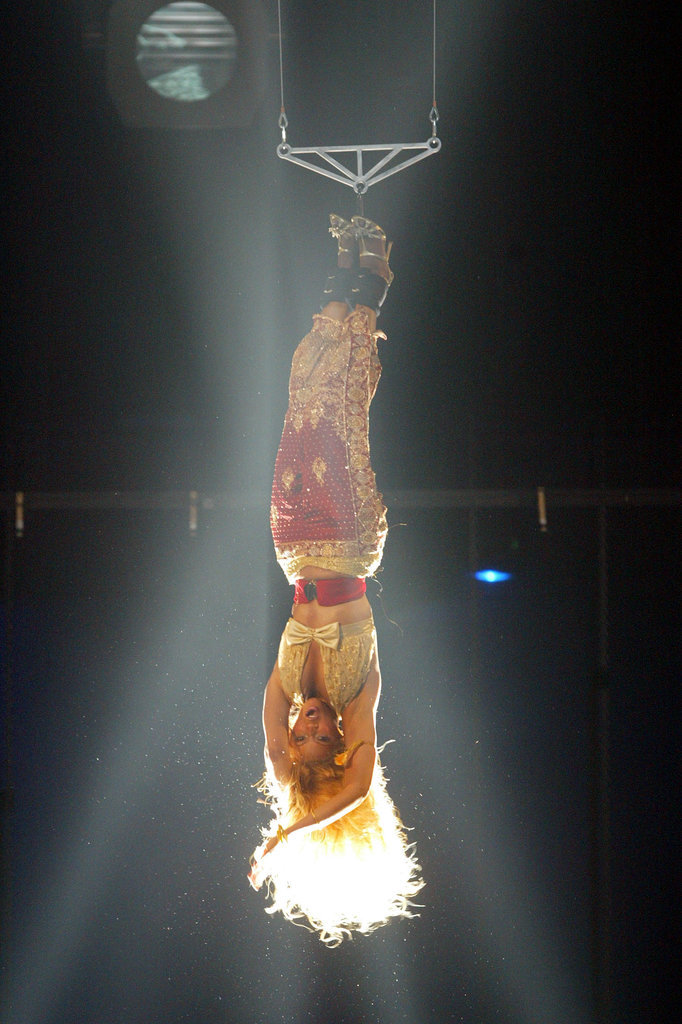 Because she could.
2003: She sang "Baby Boy" before performing "Crazy in Love" with Jay Z. Everyone went nuts.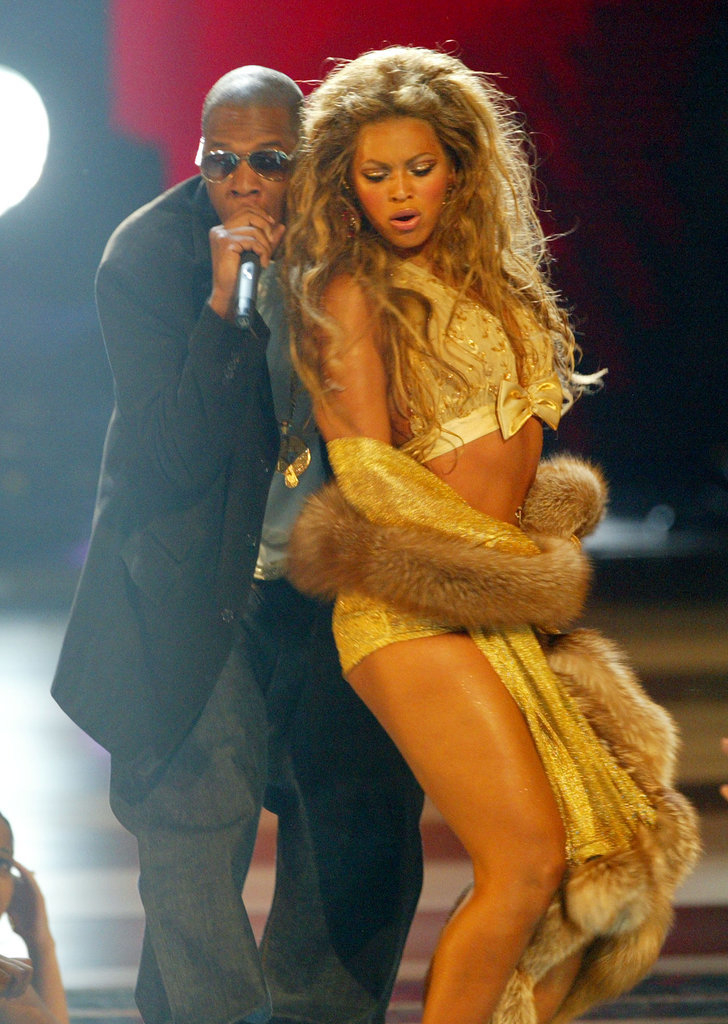 At the time, it was their sexiest performance ever — 11 years later, this happened [6].
2003: Beyoncé scooped up three Moonmen.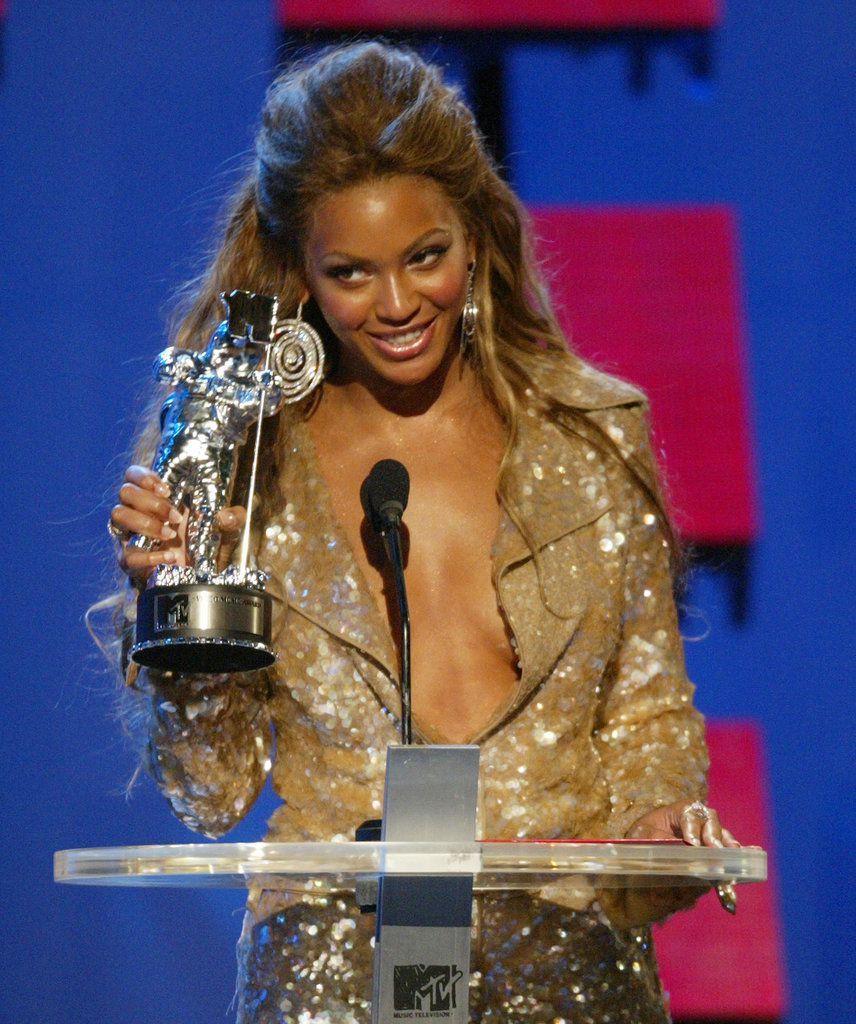 She won the awards for best female video, best R&B video, and best choreography for "Crazy in Love." She got emotional while accepting one of the trophies, saying, "I have to thank my foundation, Destiny's Child. If it wasn't for Kelly and Michelle, I wouldn't be here."
2004: Beyoncé and Jay Z made their red carpet debut as a couple at the VMAs in Miami.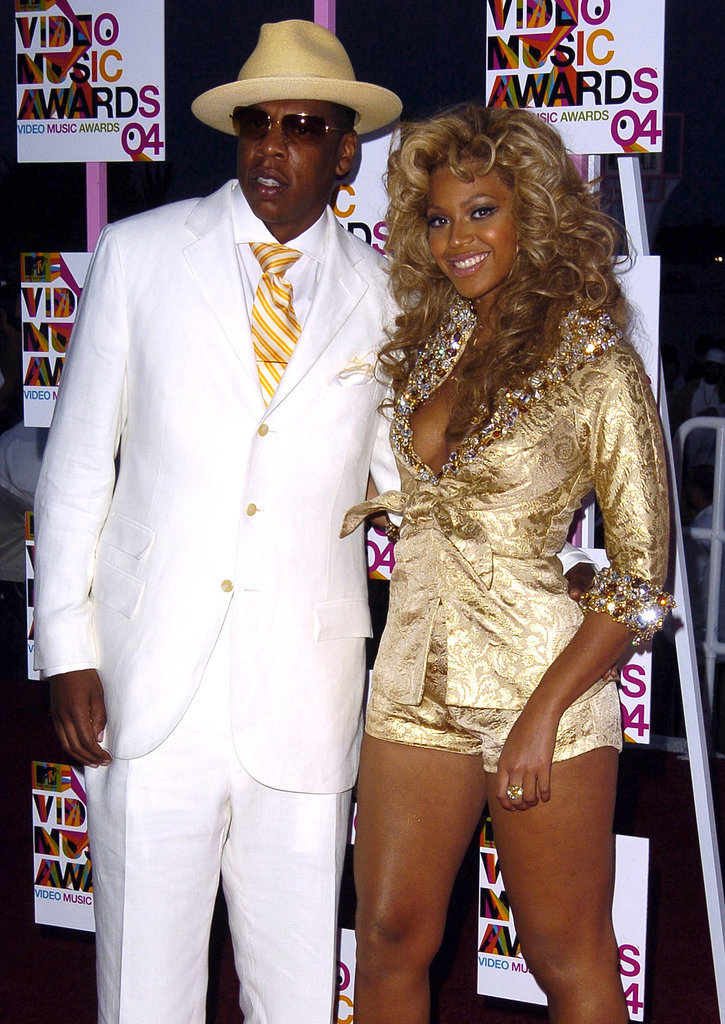 Please note that this was the very first time that Beyoncé and Jay Z had walked a red carpet together. They stepped off a yacht and onto the red carpet and basically looked like the king and queen of hip-hop prom. Both of them had stayed quiet about their relationship, so everyone was shocked when, at the end of her acceptance speech for best female video, Beyoncé said, "What up, Jay?"
2005: Despite having already gone solo, Beyoncé attended the VMAs one last time with Destiny's Child.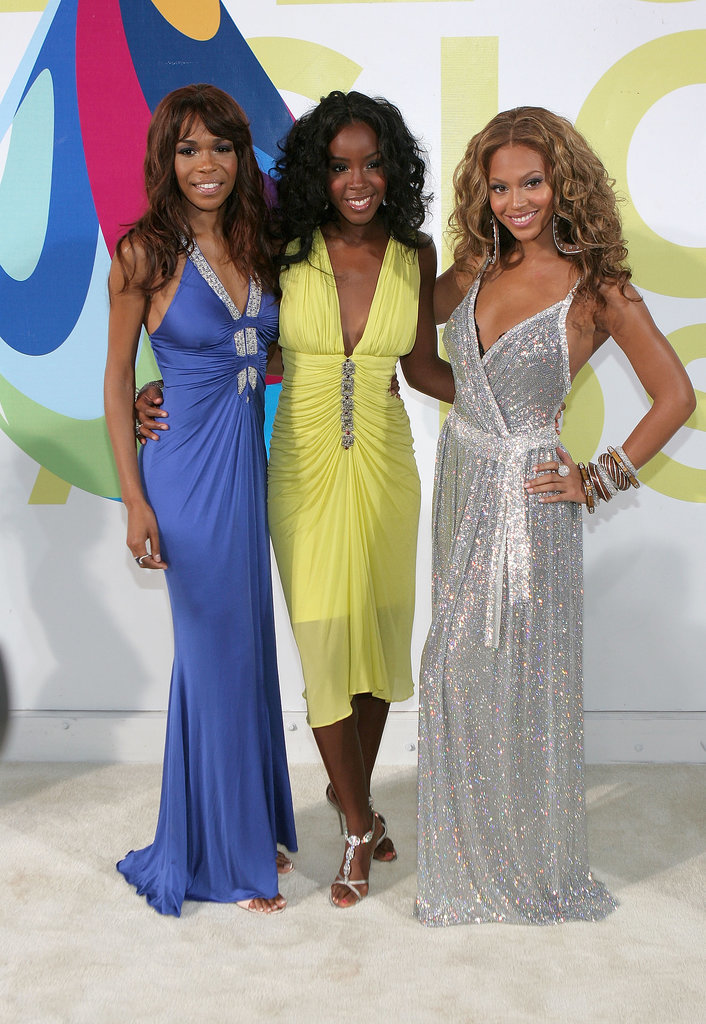 Beyoncé, Kelly, and Michelle were nominated for best dance video for "Lose My Breath" and best group video for "Soldier." Both singles were from their fourth and final album, Destiny Fulfilled.
2006: She took home the best R&B video award for "Check on It."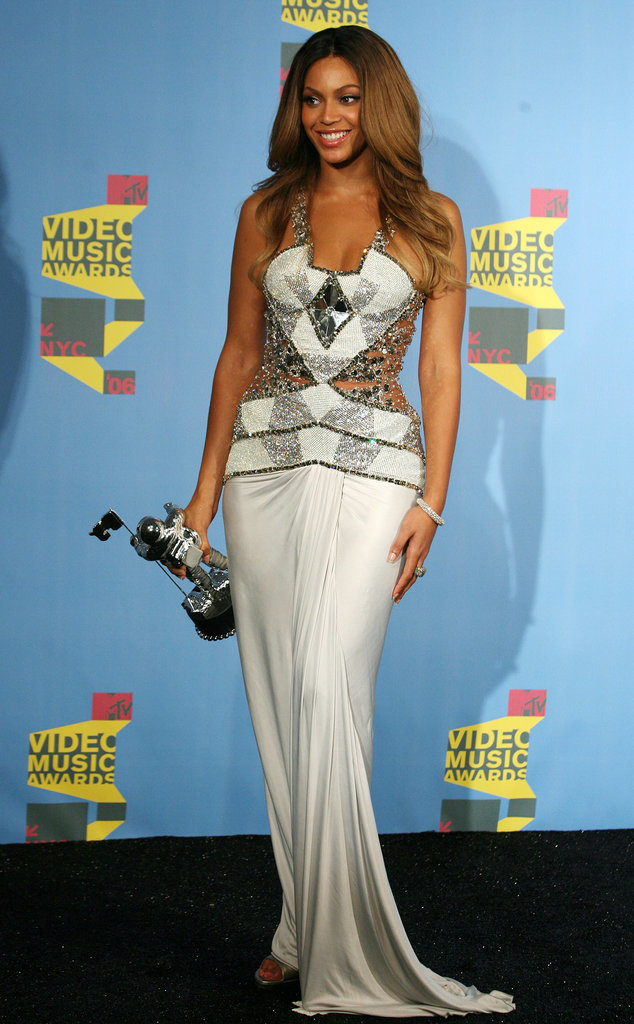 And posed with the Moonman in a gorgeous cutout dress.
2006: Beyoncé descended from the sky again, this time to perform "Ring the Alarm."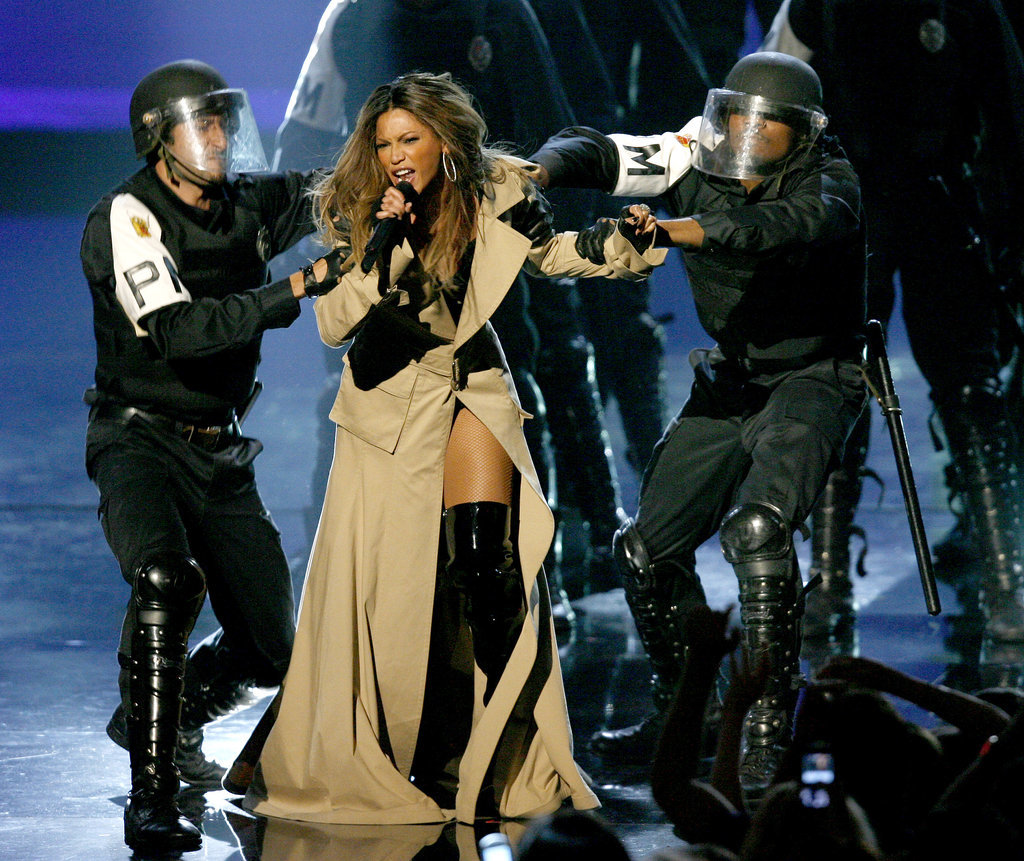 Her amazing performance was pretty much a preview of her and Jay Z's outlaw-themed music video for "Part II (On the Run) [7]."
2007: Beyoncé walked the red carpet looking like a golden goddess.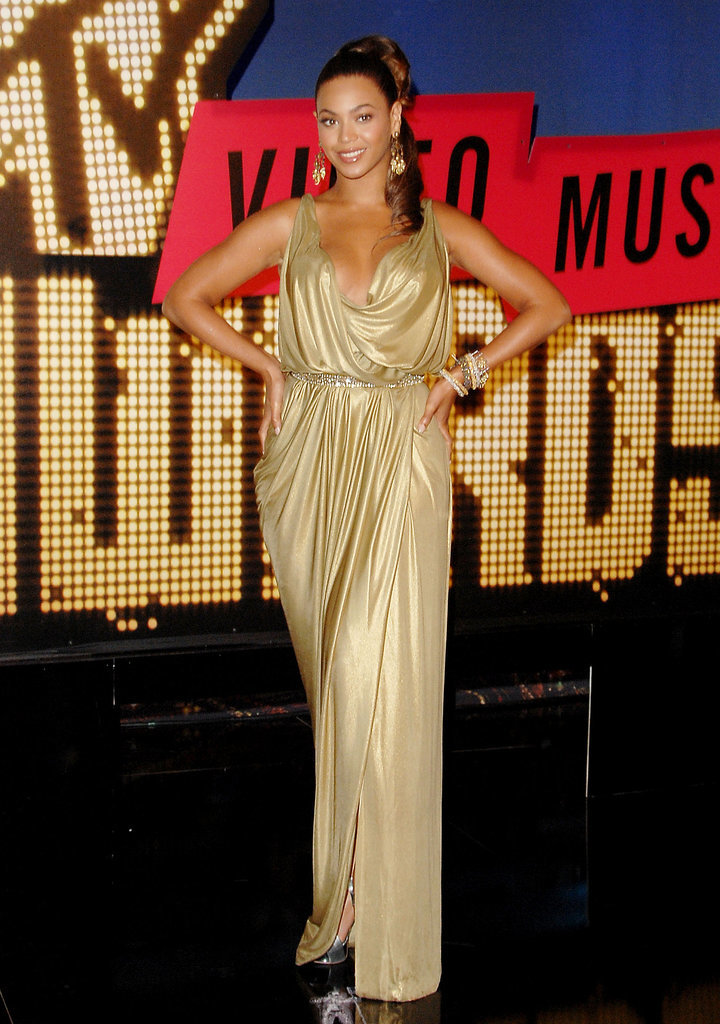 She and Shakira [8] took home the most earthshattering collaboration award for their song "Beautiful Liar."
2009: Beyoncé gave a truly jaw-dropping performance of "Single Ladies (Put a Ring on It)" on the VMAs stage.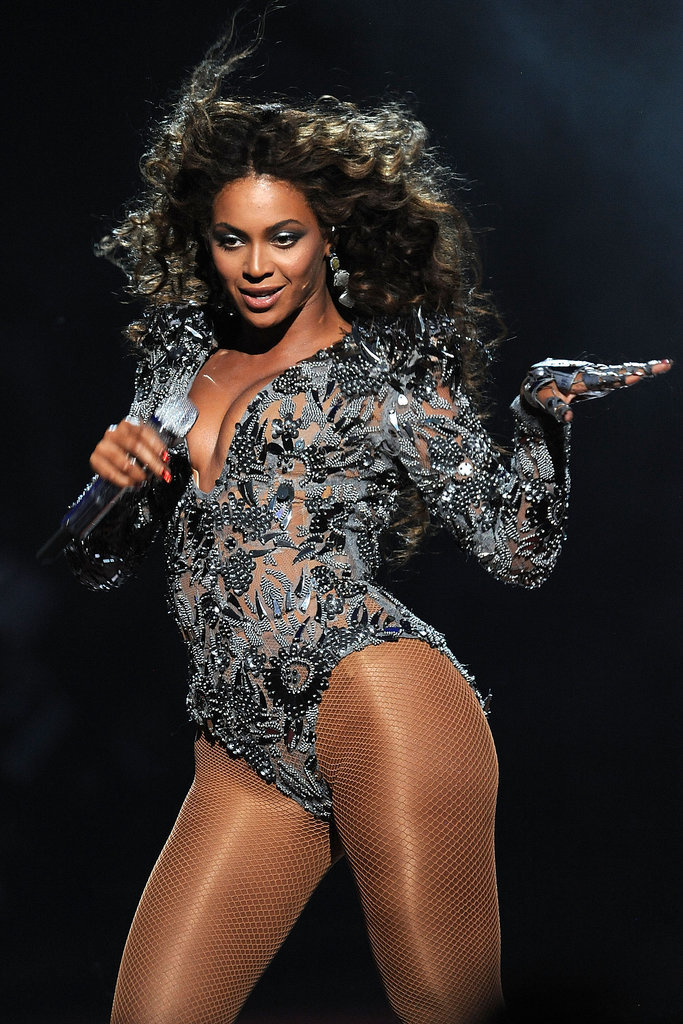 The world, of course, lost its mind.
2009: After Kanye West wouldn't let Taylor Swift finish her acceptance speech for best female video, Beyoncé let her finish.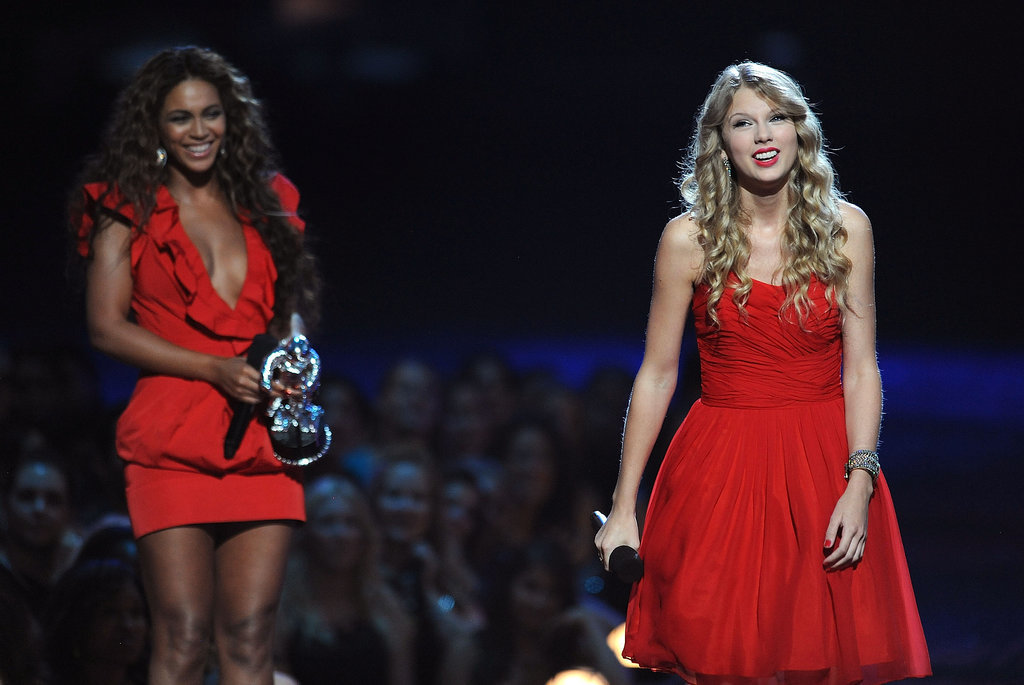 Kanye West [9] infamously interrupted Taylor Swift [10]'s acceptance speech during the 2009 show because he felt that Beyoncé's "Single Ladies (Put a Ring on It)" should have taken the trophy instead. So when she won the Moonman for video of the year, Beyoncé took the opportunity to invite Taylor back on stage to finish her speech, saying, "I remember being 17 years old and up for my first MTV award with Destiny's Child, and it was one of the most exciting moments in my life. So I'd like for Taylor to come out and have her moment."
2011: Beyoncé hit the red carpet in a loose-fitting orange gown, clutching her growing baby bump.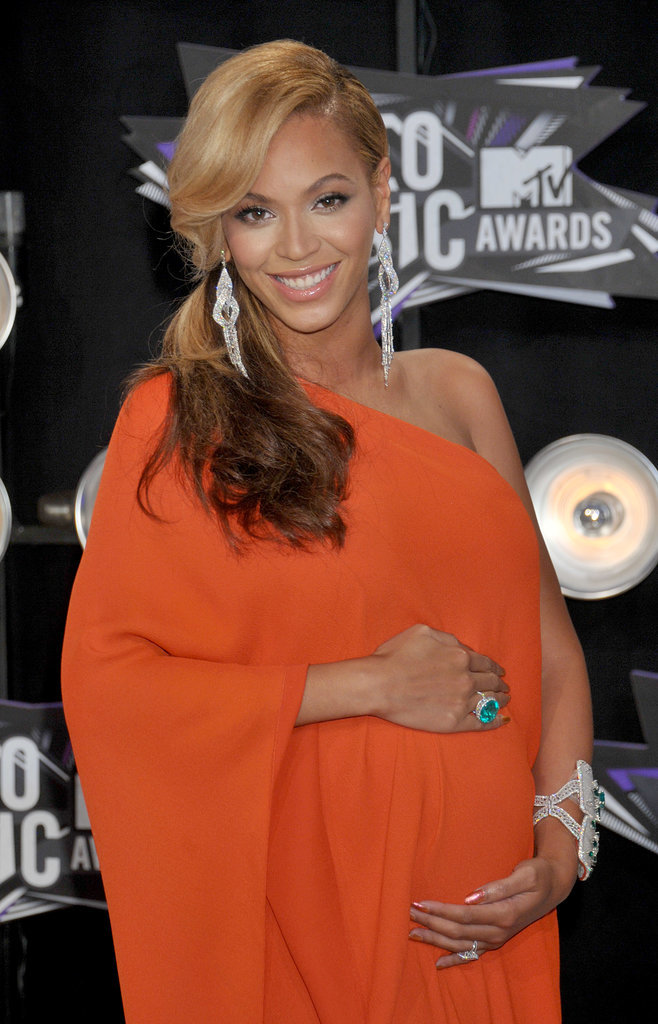 After months and months of pregnancy rumors, the media was finally right.
2011: She performed "Love on Top" and officially announced her pregnancy.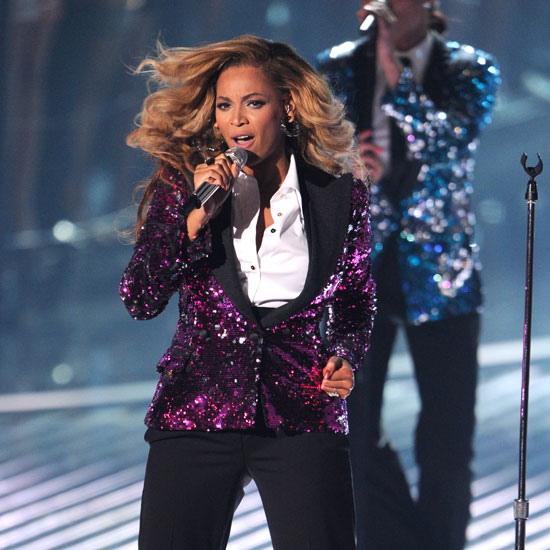 Beyoncé's big news was the center of attention during her performance of "Love on Top." She wore a sequined Dolce & Gabbana [11] blazer on stage, and at the end of the song, she stripped it off to show her baby bump. Her husband, Jay Z, looked giddy in the audience with Kanye West [12], who was ready to celebrate with his good friends.