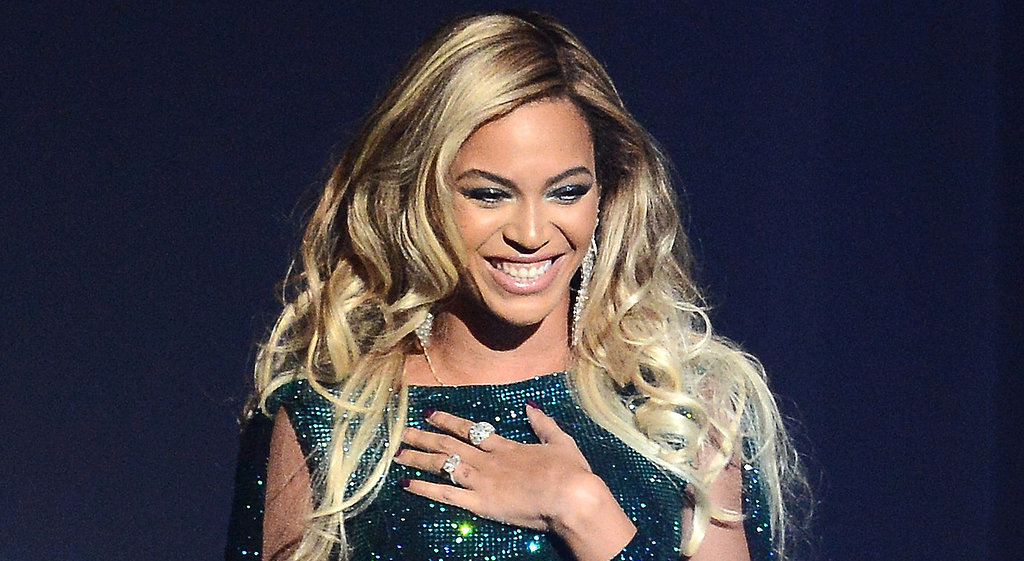 Source:
Getty/Matt Kent
[1]
Beyoncé cried on stage [2] during her final show for The Mrs. Carter Show World Tour in Lisbon, Portugal, on Thursday.
Lorde's boyfriend, James Lowe, spoke out for the first time about the negative attention he's received [3] from dating Lorde. Last year, young during Kim Kardashian's Vogue shoot [4] and Kanye West [5] "had opinions" about dresses.
Josh Duhamel [6] and Axl Duhamel sent a cute birthday message to Fergie [7] via Instagram.
Source:
Instagram user joshduhamel
[8]
Satellites have picked up a credible new search site for missing flight MH370 [9]. This new site is about 700 miles northeast of the current search site.
A fourth person has died [10] from complications after the South by Southwest car crash earlier this month.
Police have arrested 14 baggage handlers at Los Angeles International Airport [11] for stealing items out of checked baggage. The arrests are being called one of the largest baggage heists in LAX history.
The Colbert Report is under fire after its Twitter handle tweeted out an offensive Asian joke, prompting a #CancelColbert campaign [12]. The handle deleted the tweets, and even Stephen Colbert [13] himself (who doesn't control the handle) said it was inappropriate.
#CancelColbert [14] - I agree! Just saw @ColbertReport [15] tweet. I share your rage. Who is that, though? I'm @StephenAtHome [16] http://t.co/e0Pqz7U7i9 [17]

— Stephen Colbert (@StephenAtHome) March 28, 2014 [18]
The University of North Carolina at Chapel Hill is fielding criticism after an unnamed athlete's 146-word "essay" surfaced [19], showing multiple grammatical errors. The student reportedly got an A- for the paper.
Jordan Graham has been sentenced to 30 years [20] for pushing her husband of eight days off a cliff during their honeymoon.
Bill Murray [21]'s fabulous golf pants [22] have to be seen to be believed.
Peter Dinklage reveals that he hasn't read the original Game of Thrones books [23].
Your daily dose of cute: Seth Rogen [24] met Boo!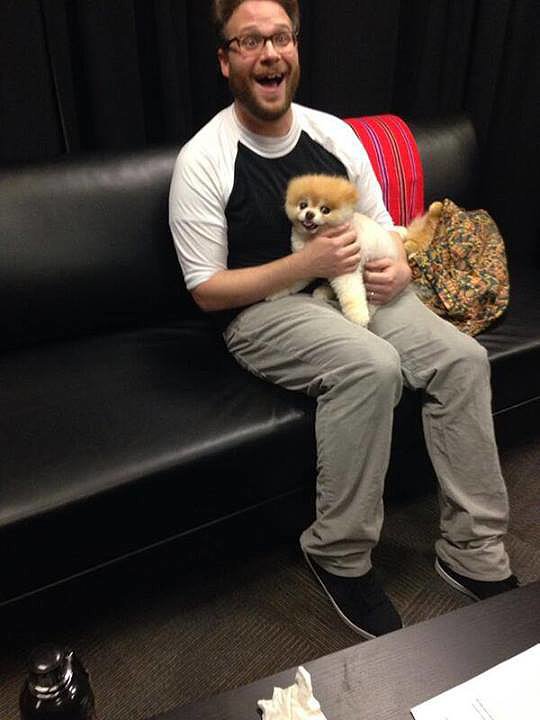 Source:
Facebook user Seth Rogen
[25]