Persistent rumors of a split between Beyoncé and Jay Z have been gaining steam since earlier this year and over the Summer, things reached a fever pitch. What seemingly started with an unfortunate family fight in an elevator [1] has quickly progressed into reports of separate hotels, traveling lawyers, and a possible divorce — all while photos of the couple during their On the Run tour [2] have shown them looking sweet and loving on stage [3] (and don't even get us started on that heartfelt family moment at the MTV VMAs [4]). So because we're slightly confused, a bit fearful, and really just trying to make sense of it all [5], we've put together a timeline of all the Jay Z and Beyoncé drama this year, including the split rumors that have surfaced over the past few weeks.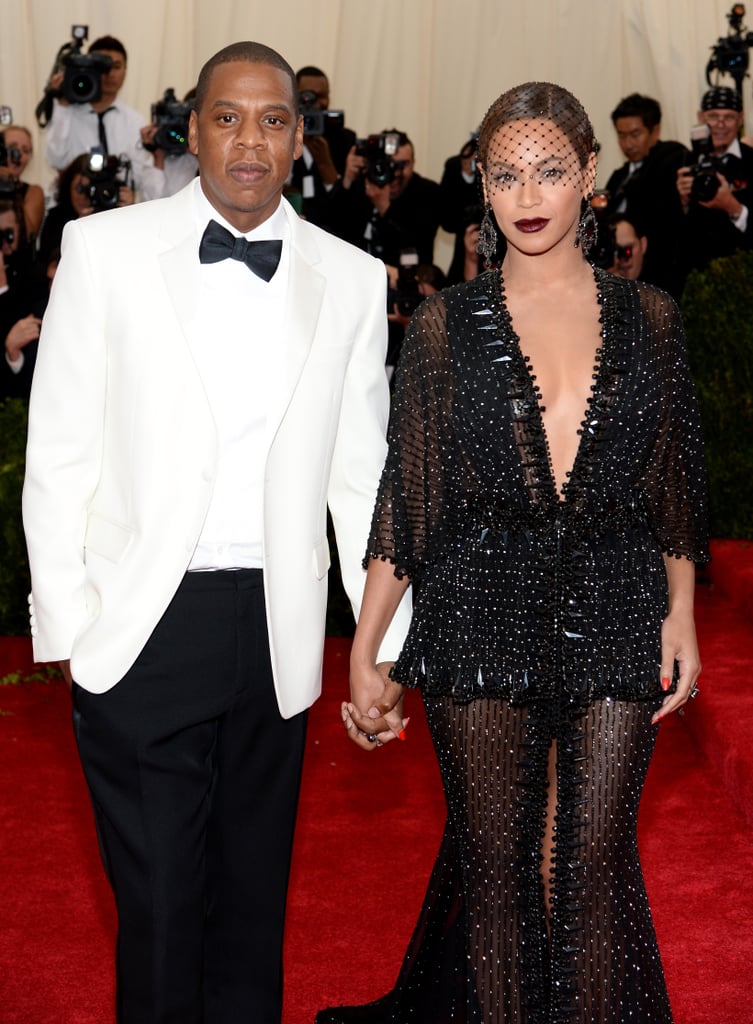 Source: Getty / Dimitrios Kambouris [6]
May 5: Beyoncé and Jay Z showed up hand in hand for the Met Gala in NYC [7]. They shared a sweet moment on the red carpet when Beyoncé's ring fell off her hand and Jay Z adorably placed in back on her finger in a mock proposal.
May 6: While leaving a Met Gala afterparty in the early hours, Jay Z, Beyoncé, and her sister, Solange, were photographed looking less than thrilled while heading back to their cars. Beyoncé and Solange left together while Jay Z took a different vehicle.
May 7: Beyoncé shared a photo [8] on Instagram of a prayer asking for "discernment and strength to separate myself from anyone who is not a good influence."
May 12: TMZ released footage of Jay Z being attacked by Solange [9] in an elevator while leaving the party. The video shows Solange punching and kicking the rapper before being restrained by a bodyguard — Beyoncé appears to stand by without reaction before attempting to come between her husband and sister, ultimately letting Solange continue to scream and kick Jay Z before the footage ends.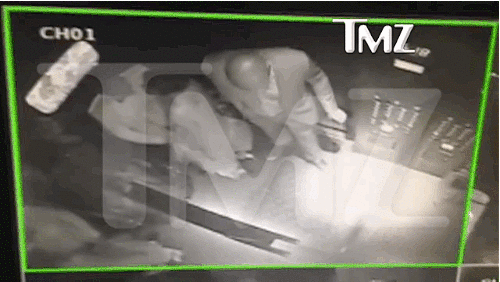 Source: TMZ [10]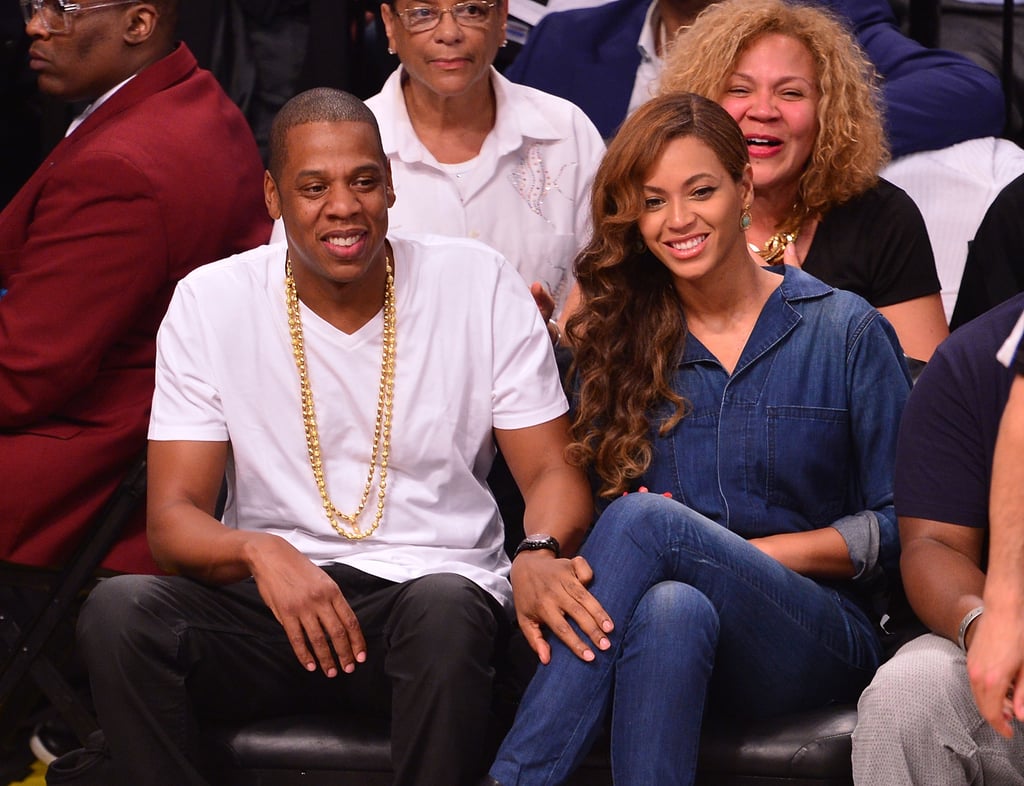 Source: Getty / James Devaney [11]
May 12: Despite all the hoopla [12] about the elevator fight (including speculation as to what caused the attack [13]), Beyoncé and Jay Z appeared completely unfazed as they sat courtside for a Brooklyn Nets game. Reports surfaced that Beyoncé got her wedding [14] tattoo, the Roman numerals "IV," removed from her ring finger [15].
May 14: Without saying a word, Beyoncé gave a subtle response to all the drama by sharing a series of sweet throwback photos [16] of her and Solange on Instagram.
May 15: Jay Z and Beyoncé finally addressed the incident in a joint statement given to the Associated Press [17] and let the public know that they've moved on: "At the end of the day families have problems and we're no different. We love each other and above all we are family. We've put this behind us and hope everyone else will do the same."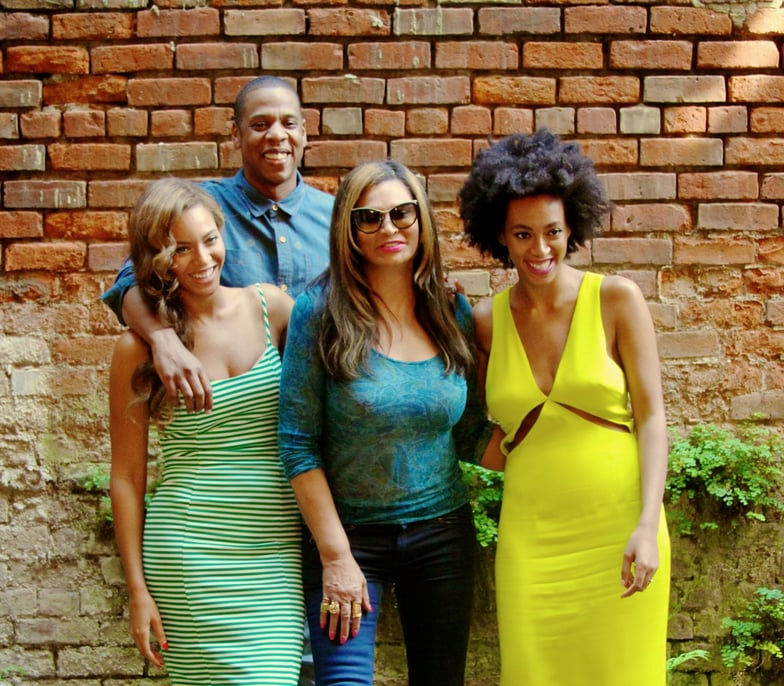 Source: Tumblr user Beyoncé Knowles [18]
May 17: Beyoncé shared family snaps [19] on her personal blog of herself, Jay Z, Solange, and her mother, Tina Knowles, looking smiley and happy. "New Orleans, May 17th 2014," she wrote in the caption, making it clear the fallout from Solange's physical attack was not coming between them.
May 19: In anticipation of their first-ever joint tour [20], the couple released a star-studded video [21] for their song "Part II (On the Run)" via Beyoncé's blog. The short film features celebrity pals like Sean Penn [22], Blake Lively [23], Jake Gyllenhaal [24], and Rashida Jones and is one part movie trailer [25], one part music video.
May 24: Beyoncé and Jay Z skipped Kim Kardashian [26] and Kanye West [27]'s lavish wedding [28] in Italy, instead taking a family vacation in the Hamptons [29]. They were spotted out on several dates around NYC after the Memorial Day weekend.
Source: Getty / Kevin Mazur [30]
June 25: After lying low for a couple weeks, Jay Z and Beyoncé kicked off their On the Run tour in Miami [31]. The couple gave the crowd exactly what they hoped for, showing off lots of hot PDA while performing over 40 of their megahits, as well as footage of their April 2008 wedding [32] during a performance of the song "Forever Young."
June 27: The couple released a video [33] showing all the intense backstage prep that went into their tour. In it, we also get a glimpse of the couple's sweet PDA — holding hands, hugging, and shooting each other loving glances — before their 2-year-old daughter, Blue Ivy, tells them "Good job!" after wrapping their debut concert.
June 28: Rumors of trouble in paradise started after their Cincinnati stop, when Beyoncé altered the lyrics [34] to her 2006 song "Resentment" during the show. Although she has a history of changing the wording, this particular version features the lyrics "I gotta look at her in her eyes and see she's had half of me / She ain't even half of me / That b*tch will never be." The song is clearly about a woman who takes back her cheating lover.
Source: Instagram user beyonce [35]
July 16: The singer posted a photo of her and Jay holding hands along with a review of their show [36] that reads, "Beyoncé and Jay Z really have no equals. As individuals, they're impressive. But together, they're unstoppable."
July 19: Page Six reported [37] that the end is near for the couple; according to a source, "They are trying to figure out a way to split without divorcing" and "made the classic mistake of thinking a child would change everything and help to rekindle the initial fire." The story also reported that Jay and Bey hired marriage counselors to
travel with them during their tour.
July 21: Blind Gossip posted an item [38] alleging that "They are splitting up everything (properties, money, children) right now but will be keeping up appearances until the announcement. They are separating this year, with the divorce to follow in about six months. It will be very clean and very fast." The same day that the blind item was released, Beyoncé shared a sweet photo on Instagram [39] of her and Jay Z on an outing with their 2-year-old daughter, Blue Ivy.
July 26: A source told Page Six [40] that "There's face-saving involved — they don't want to be looked at like other celebrities out there," adding, "They are business people first, entertainers second. Husband and wife comes somewhere down the line."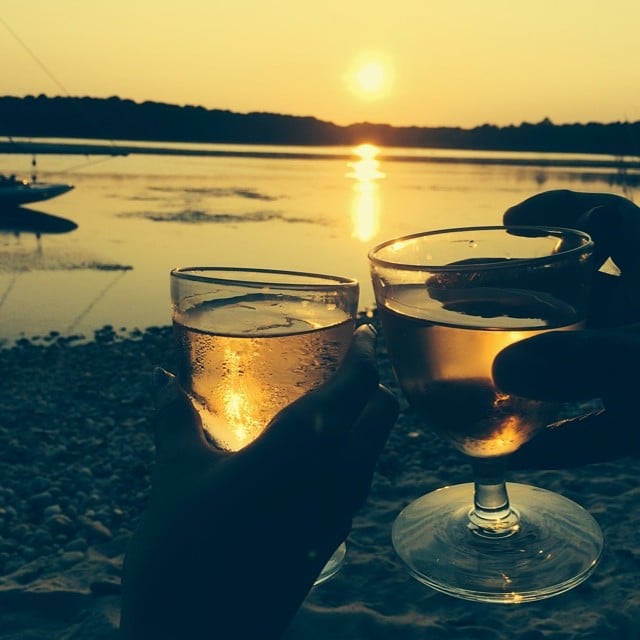 Source: Instagram user beyonce [41]
July 26: The same day Page Six posted about her "crumbling marriage," Beyoncé shared a photo of her and Jay Z enjoying drinks while watching the sunset [42]. She also posted a sexy snap of herself on a surfboard.
July 28: The New York Post reported [43] that Beyoncé was secretly shopping for a new apartment without Jay Z. A source adds, "She was very quiet, as if she was looking on the sly."
July 29: Beyoncé took to Instagram once again after the Post piece, this time sharing a photo of Jay Z and Blue [44] on the beach with the caption "My favorite hue is Jay Z Blue."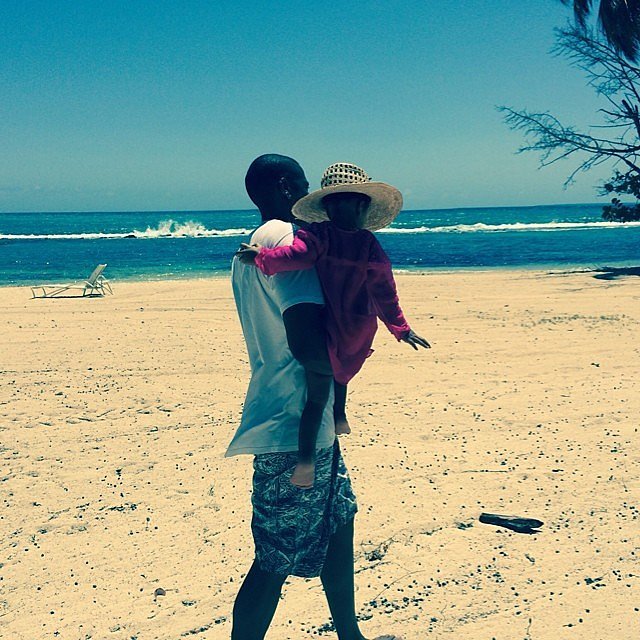 Source: Instagram user beyonce [45]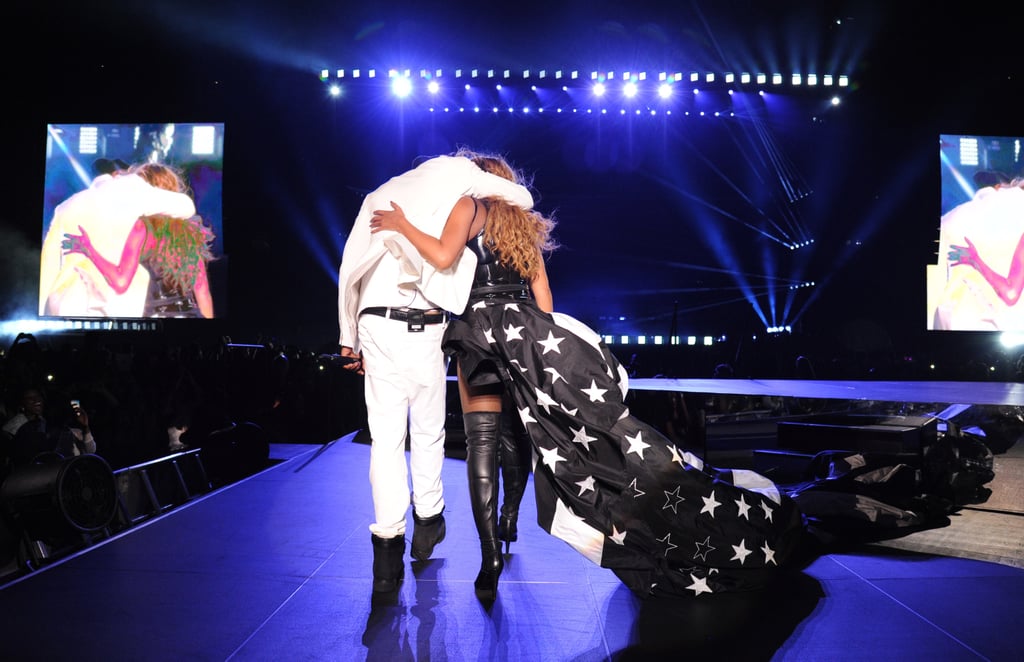 Source: Getty / Kevin Mazur [46]
Aug. 2: Another Page Six report [47] alleged that Beyoncé and Jay Z were spending most of their time apart on tour. A source said, "They're not just staying in different hotel rooms, but they have booked separate hotels, and they arrive separately to each show." Late that night, Beyoncé dropped a surprise remix [48] to her song "Flawless" featuring Nicki Minaj. In the track, Beyoncé addressed the post-Met Gala elevator fight, rapping, "We escalate, up in this b*tch like elevators. Of course, sometimes sh*t go down when there's a billion dollars on an elevator."
Aug. 5: An up-close photo of Beyoncé's left hand [49] was posted to her blog, clearly showing that her "IV" tattoo — which she got in lieu of an engagement ring — had been removed.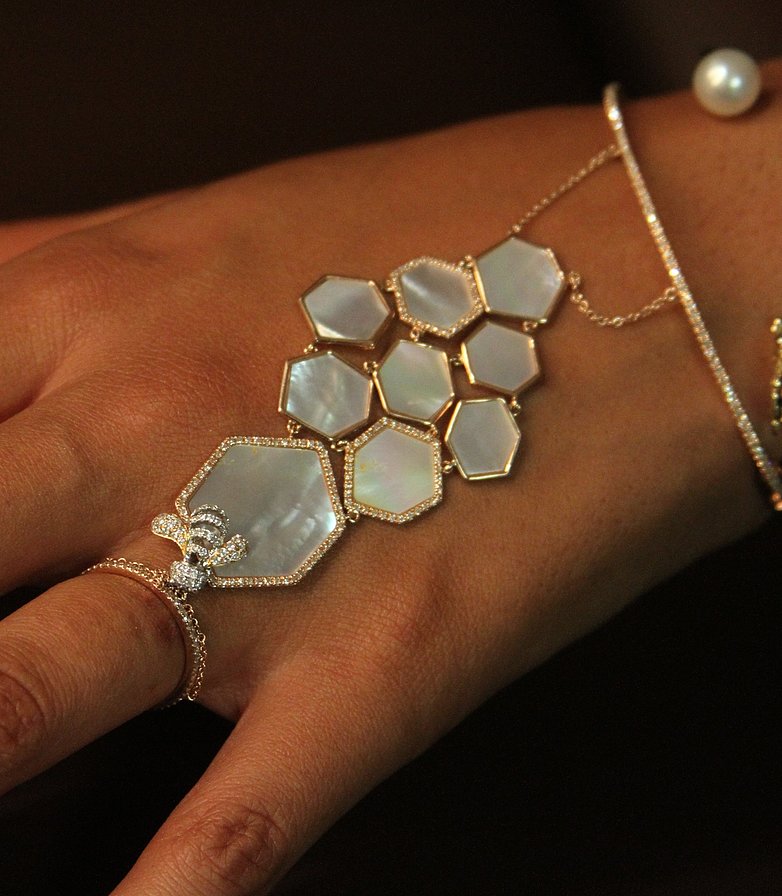 Source: Beyoncé Knowles [50]
Aug. 6: The couple closed out the North American leg of their On the Run tour with a final stop in San Francisco. Us Weekly reported [51] that during the show, their lack of chemistry on stage was "palpable," with both parties appearing "very tired." Another concertgoer added, "It felt very frosty. Normally they kiss and seem affectionate, but for this show there was just a quick peck at the end."
Aug. 7: Beyoncé shared an adorable photo of Jay Z and Blue [52] about to board a plane out of San Francisco. She captioned the sweet snap with a telling message: "Thank you San Fran! Your city is beautiful. It was the perfect place to complete the best tour of my life! Thank you to all the fans that supported our show. God bless."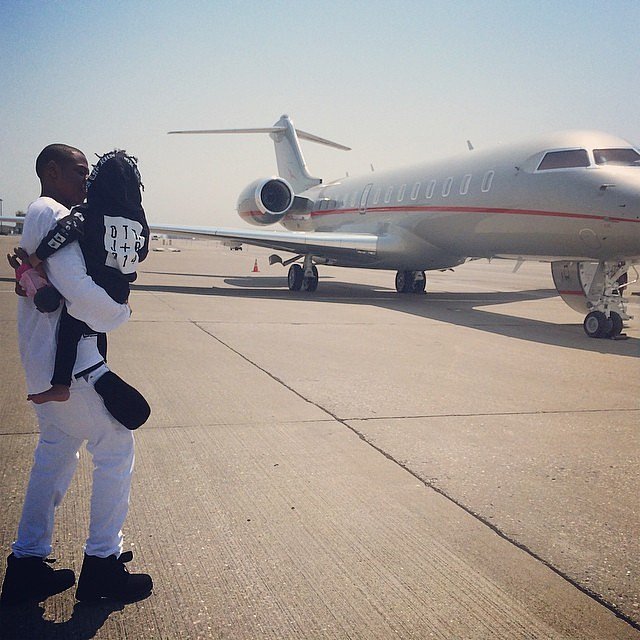 Source: Instagram user beyonce [53]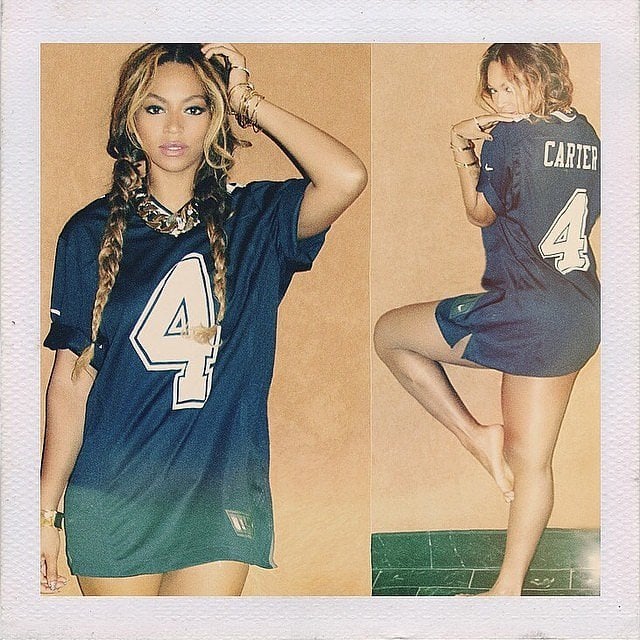 Aug. 9: After wrapping up their tour, Beyoncé jetted off to an unknown location for some rest and relaxation. She posted a series of photos to Instagram, including one of herself posing seductively in a jersey with "Carter" on the back and "4" on both sides (the number has great significance to Beyoncé and Jay — it's the day of the month on which both of them were born, as well as the name of Beyoncé's fourth album. The following day, Bey posted more photos of herself enjoying a glass of wine [54] and playing on the beach with Blue [55].
Aug. 20: According to a report from Us Weekly [56], Beyoncé has been seeking out divorce advice from her good friend Gwyneth Paltrow [57]. A source told the magazine that the singer "sought Gwyneth Paltrow's advice as she plans her split," adding that the couple will separate in the Fall after completing their On the Run tour dates overseas.
Aug. 21: Beyoncé's mother, Tina Knowles, was asked about the couple's rumored marital troubles [58] by TMZ, and she responded by saying that "everything is perfect" and that "the haters are gonna hate."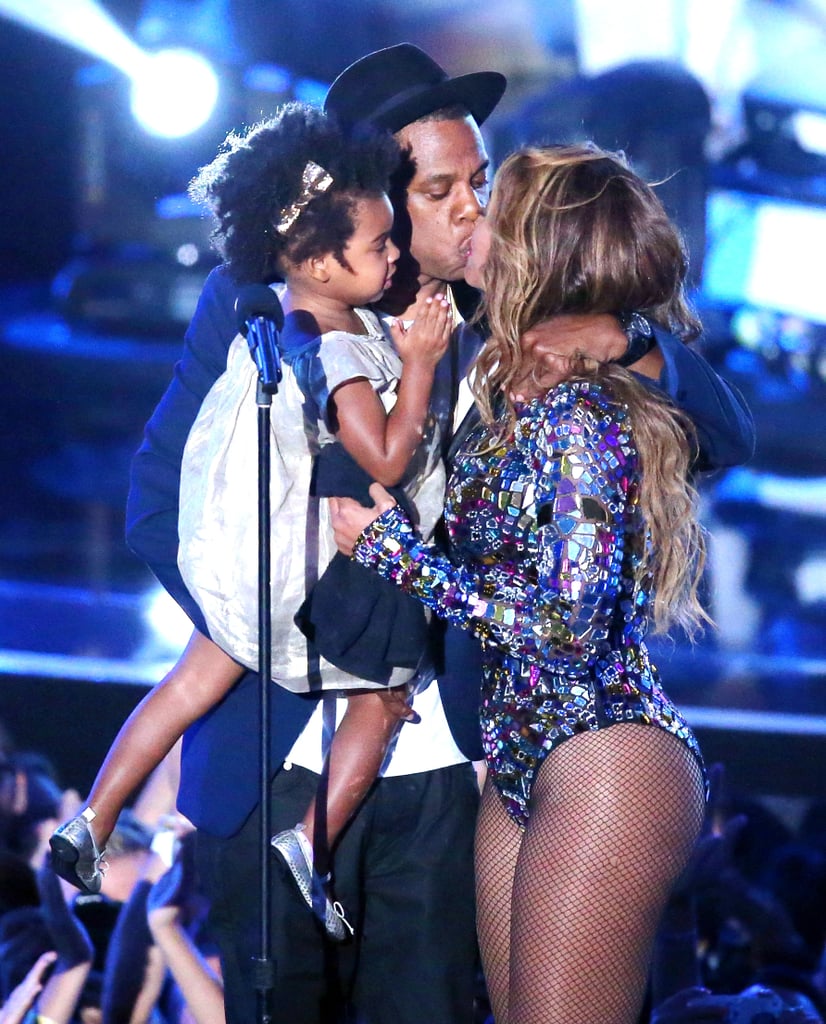 Aug. 24: After Beyoncé's 16-minute performance at the MTV VMAs, Jay Z and Blue Ivy take the stage to present her with the MTV Video Vanguard Award [59]. The couple shared a sweet kiss in front of the audience and during her acceptance speech, Beyoncé referred to Jay as "my beloved." Beyoncé later shared a clip [60] of her kiss with Jay Z on Instagram.
Aug. 27: A tipster sent a nine-second video to Gawker [61] showing Beyoncé and Jay Z (who can be seen carrying Blue) smooching backstage before Beyoncé's VMAs performance.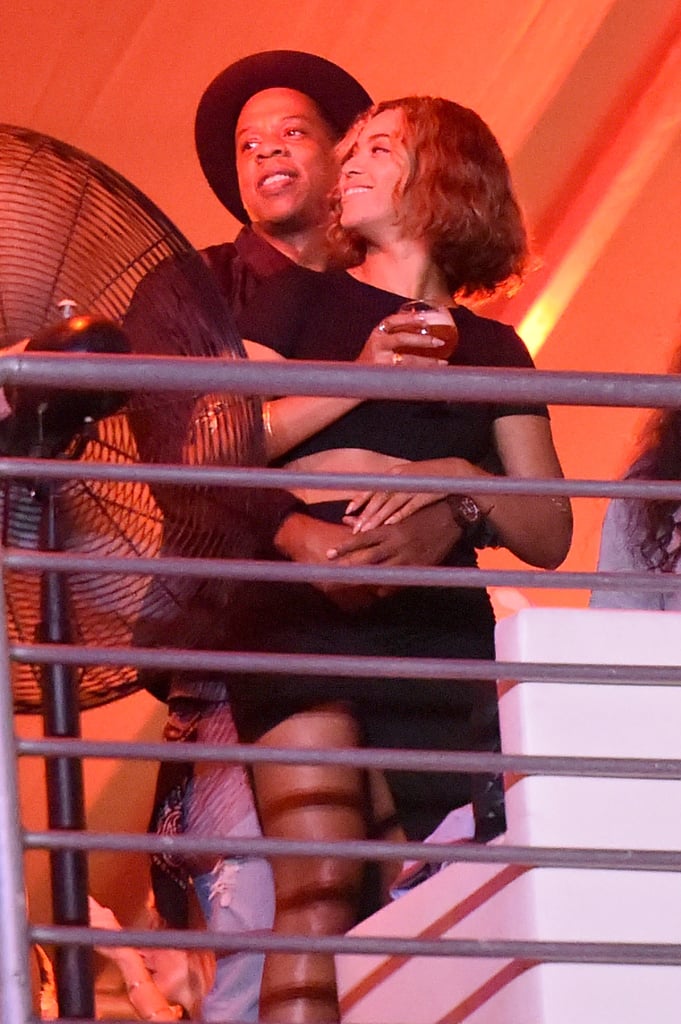 Aug. 31: Beyoncé and Jay Z showed even more PDA at the Made in America Festival in LA [62]. The couple stayed close in the audience and VIP sections and were spotted kissing, cuddling, and laughing while watching the performances.
Sept. 1: For good measure, Beyoncé shared an Instagram snap [63] of herself and sister Solange hanging out backstage at Made in America.
Beyoncé and Jay Z are set to continue their tour with two shows in Paris on Sept. 12 and 13; the shows will be featured in an HBO special [64] called On the Run Tour: Beyoncé and Jay Z that will air on Sept. 20. As for the divorce rumors, things seem to have died down, but we'll just have to wait and see how things pan out after this latest project is completed!