Following Beyoncé and Jay Z's sexy opening performance [1] at the Grammy Awards, the couple shared a hilarious encounter with Pharrell Williams. While the show aired, a Pharrellhat Twitter account [2] popped up, and it looks like his tall topper caught Beyoncé and Jay Z's attention, too. Check out the pictures of their backstage interaction below.
First, Pharrell bowed down to Queen Bey.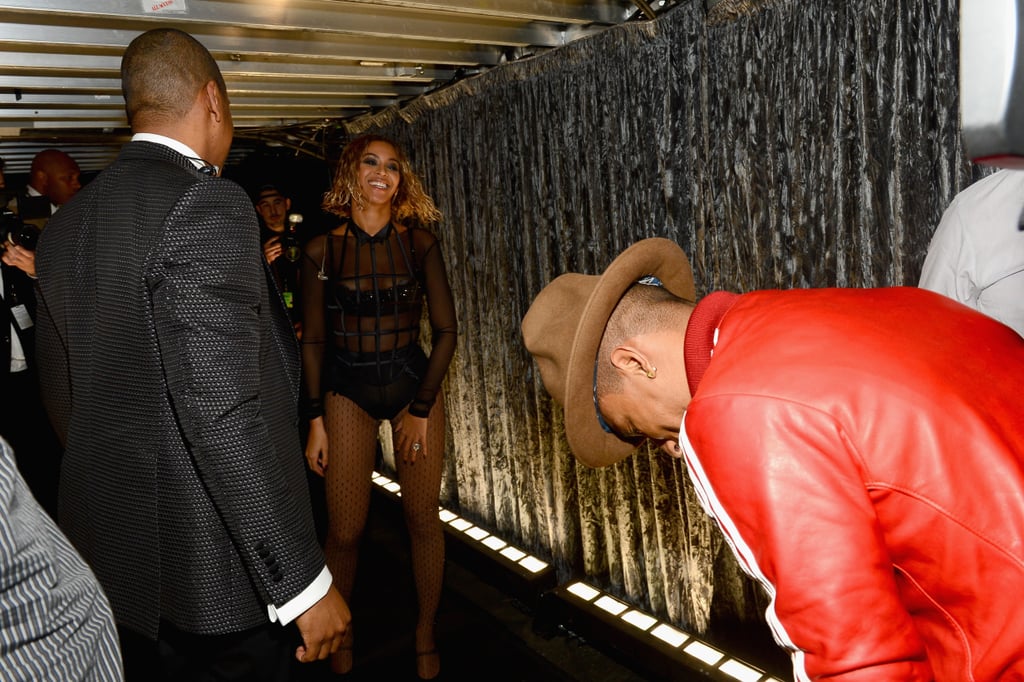 Then Jay Z was like, "Bro, your hat is huge."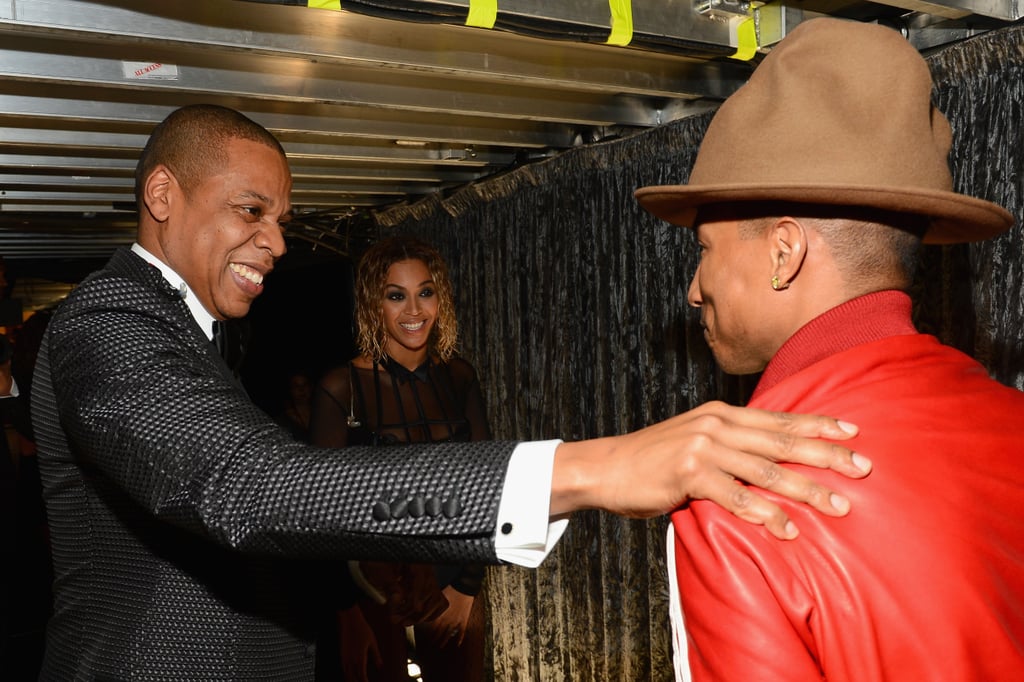 And he stepped back to survey its size again.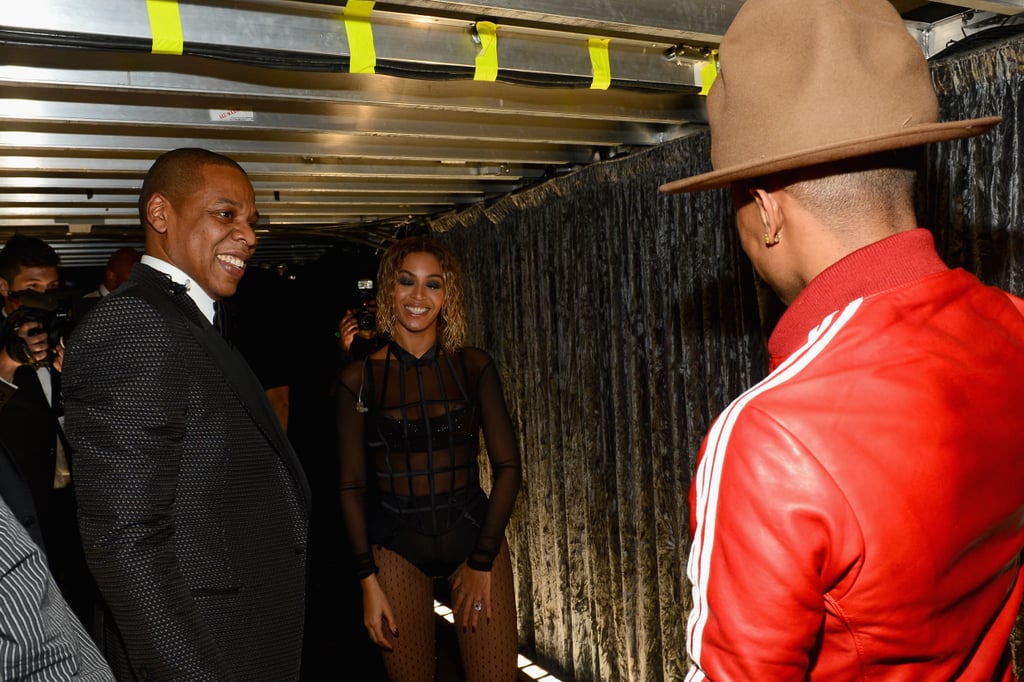 Jay laughed, and Pharrell looked mildly embarrassed.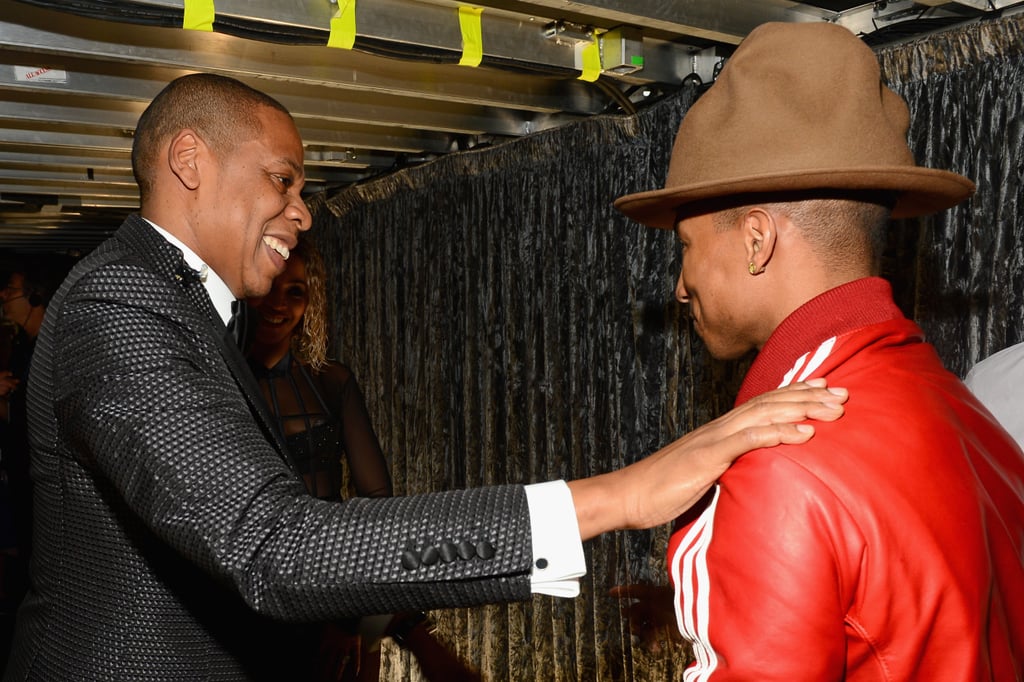 Then Beyoncé was like, "So what are you hiding in there?"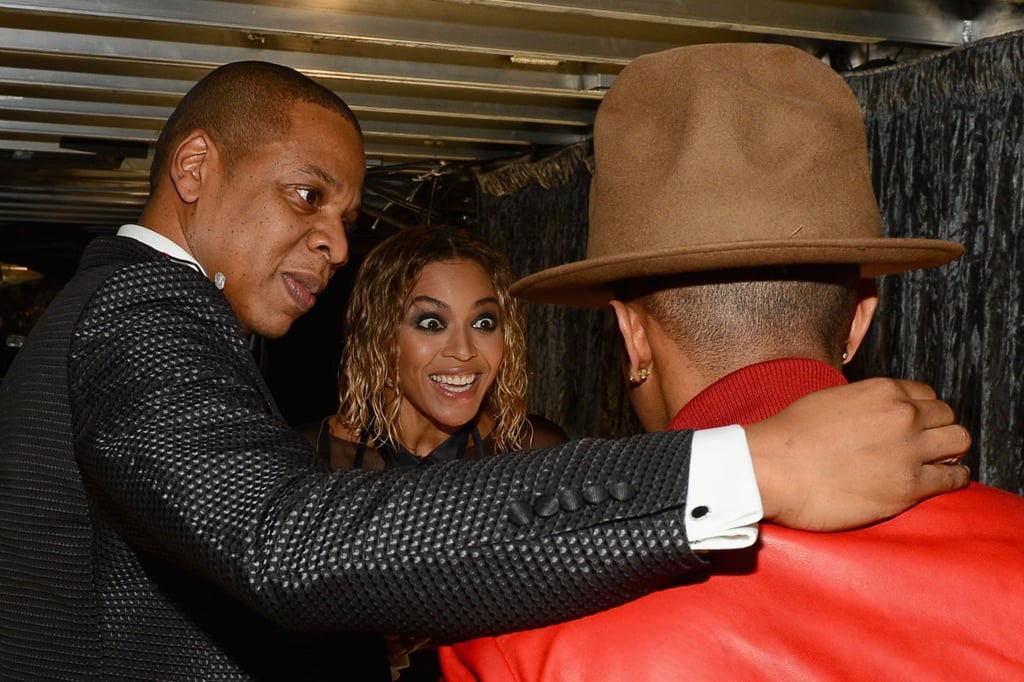 Alas, we'll never know.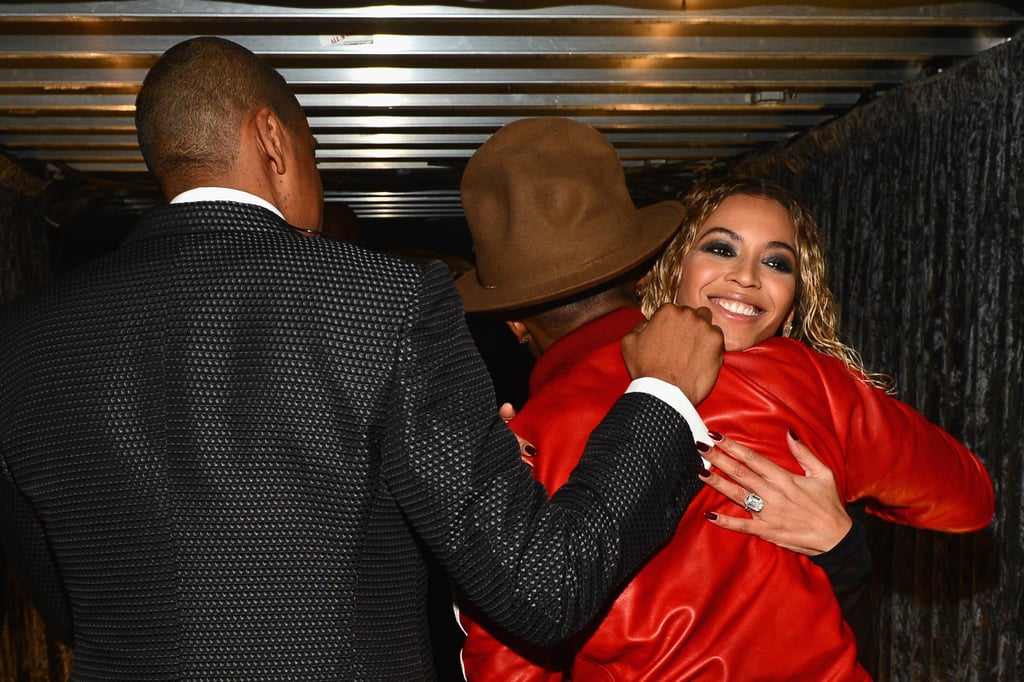 But we do know it all ended in an adorable group hug.