Sometimes even the most seemingly rock-solid celebrity couples just can't make it work (we're looking at you, Miranda and Orlando), and, sadly, there were many star-studded breakups that made big news this year. From Nina Dobrev [1] and Ian Somerhalder [2]'s split and the broken engagement of Miley Cyrus [3] and Liam Hemsworth to Kaley Cuoco and Henry Cavill's supershort-lived romance and the end of Kristen Stewart [4] and Robert Pattinson [5]'s love, we're taking a look back at the breakups that surprised and saddened us in 2013. Keep reading to see the celebrity couples that called it quits this year, and don't forget to vote for the breakup that shocked you most [6]!
Miranda Kerr and Orlando Bloom
Miranda Kerr [7] and Orlando Bloom [8] announced in October that they had separated after three years of marriage. They are parents to 2-year-old Flynn. Since making their split public, Miranda and Orlando have been spotted out in NYC together smiling, chatting, and even exchanging quick kisses on the cheek. When a reporter asked Orlando if he was still friends with his ex, he said, "We're not friends — we're family."
Kristen Stewart and Robert Pattinson
Kristen Stewart [9] and Robert Pattinson [10] ended their romance in May, breaking the hearts of Twilight fans all over the globe. They reportedly attempted to rekindle the romance, but it seems as though the onscreen couple is done for good.
Miley Cyrus and Liam Hemsworth
After a lot of ups and downs over the latter part of 2013, Liam Hemsworth and Miley Cyrus [11] officially called off their engagement in September.
Britney Spears and Jason Trawick
Britney Spears [12] and Jason Trawick got engaged in December 2011 but called it quits back in January. The pop star released a statement saying, "Jason and I have decided to call off our engagement. I'll always adore him, and we will remain great friends." Britney began dating David Lucado soon after the breakup, and the couple is still going strong.
Rachel McAdams and Michael Sheen
After dating for nearly three years, Rachel McAdams [13] and Michael Sheen ended their relationship in February. The couple met while filming Midnight in Paris.
Henry Cavill and Kaley Cuoco
The Big Bang Theory star Kaley Cuoco sent tons of tongues wagging when she stepped out holding hands with Superman himself, actor Henry Cavill. In what may have been the shortest-lived relationship of the year, the romance only lasted for a couple of weeks in July. Kaley bounced back pretty quickly, though — by September, she was engaged to tennis player Ryan Sweeting.
Bruce and Kris Jenner
After 22 years of marriage, Bruce and Kris Jenner announced their separation in October. In a joint statement, the couple said that they were "living separately" and "much happier this way." In addition to being parents to daughters Kendall and Kylie, Bruce and Kris each have four kids from prior relationships. Despite rumors flying that Kris was ready to file for divorce, both she and Bruce have firmly denied those allegations, telling reporters that "nobody is filing for divorce."
Jason Segel and Michelle Williams
Jason Segel [14] and Michelle Williams [15] broke up in February after a year of dating. The How I Met Your Mother star has since moved on to actress Bojana Novakovic while Michelle has been dating NYC artist Dustin Yellin since May.
Adam Levine and Nina Agdal
Adam Levine began dating Victoria's Secret model Nina Agdal in the early Spring after splitting with her fellow Angel Behati Prinsloo (they even took a sexy trip to Cabo together [16] in June). Alas, Adam and Nina called it quits, and he reunited with Behati in a big way by popping the question in July.
Nina Dobrev and Ian Somerhalder
Hearts were broken when The Vampire Diaries stars Nina Dobrev [17] and Ian Somerhalder [18] broke up in May after dating for three years, but fortunately for fans, the two have managed to remain close friends [19] — Nina even helped Ian's dog, Nietzsche, deliver her puppies in October. The actress was linked to choreographer Derek Hough in early Fall, but the romance only lasted for about six weeks.
Keri Russell and Shane Deary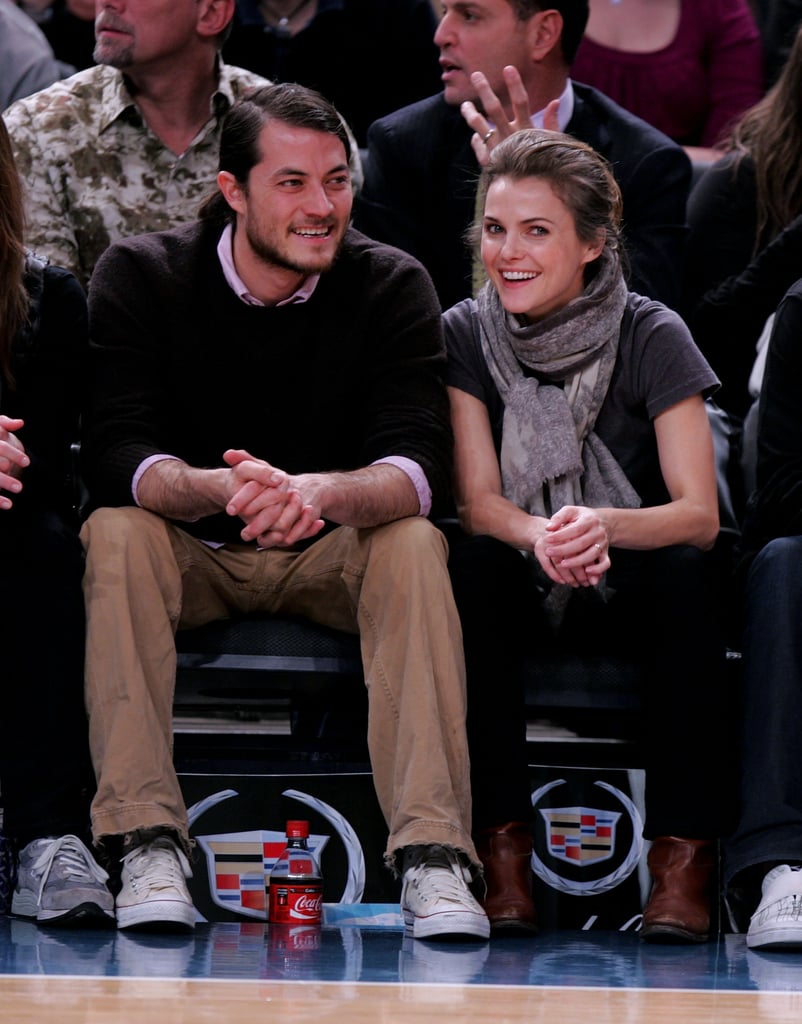 Keri Russell [20] and Shane Deary revealed their split in early December. The couple, who were married for almost seven years, have been separated since the Summer and are parents to a 6-year-old son, River, and a nearly 2-year-old daughter, Willa.
Taylor Swift and Harry Styles
Taylor Swift [21] and One Direction's Harry Styles dated for two months before splitting in early January. While the romance was short-lived, it will live on forever in the form of Taylor's hit song "We Are Never Ever Getting Back Together."
George Clooney and Stacy Keibler
After dating Stacy Keibler for two years, George Clooney [22] returned to bachelor status when the couple ended their relationship in July. A source close to the couple told People at the time, "She wants to have children and a family someday. She knows where George stands on that."
Bradley Cooper and Zoe Saldana
In January, Zoe Saldana [23] and Bradley Cooper [24] ended things for good after their yearlong on-again, off-again relationship. While sad, it seems as though both stars have moved on — Bradley is currently dating British model Suki Waterhouse, and Zoe secretly wed artist Marco Perego in June.
Ryan Seacrest and Julianne Hough
Ryan Seacrest [25] and Julianne Hough ended their two-year relationship in March. Since their split, Ryan has been spotted enjoying quality yacht time with rumored girlfriend Dominique Piek [26] while Julianne started getting cozy with director Ari Sandel.
Madonna and Brahim Zaibat
In December, Madonna [27] ended her romance with 25-year-old boyfriend Brahim Zaibat after three years of dating. Though the breakup is still fresh, we have a feeling that Madonna will find a new boy toy pretty soon.
Taye Diggs and Idina Menzel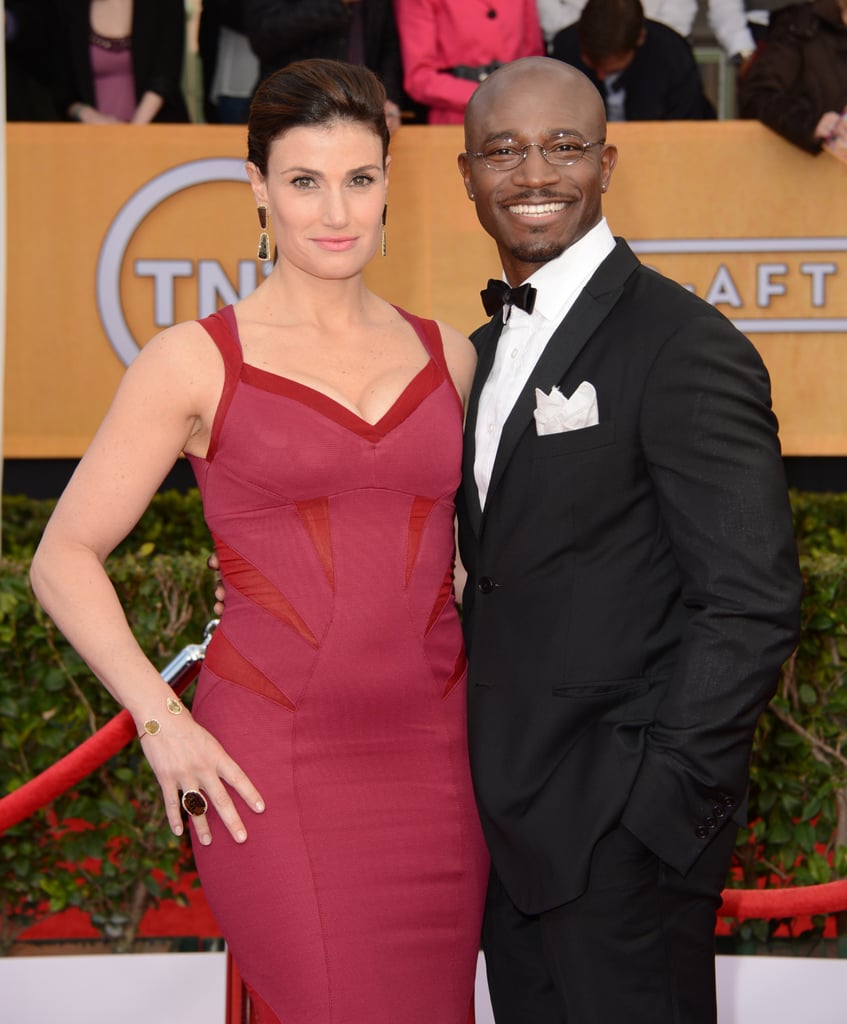 In December, Taye Diggs [28] and Idina Menzel announced that they were separating after 10 years of marriage. The couple met while starring in the Broadway production of Rent in the mid-1990s and have a 4-year-old son, Walker.
Malin Akerman and Roberto Zincone
Malin Akerman and her husband, Roberto Zincone, announced their split in November. They were married for six years and welcomed their first child, Sebastian, together in April.
Diane Lane and Josh Brolin
Diane Lane [29] and Josh Brolin [30] divorced in February after eight years of marriage. The couple tied the knot in August 2004.
Kellan Lutz and Sharni Vinson
Kellan Lutz [31] and his girlfriend of of two years, Australian actress Sharni Vinson, called it quits in May.
Ashley Judd and Dario Franchitti
Ashley Judd [32] announced her divorce from race car driver Dario Franchitti in January. The couple was married for 12 years.
Kristen Wiig and Fabrizio Moretti
Kristen Wiig and The Strokes drummer Fabrizio Moretti ended their relationship in July. The couple dated for 18 months before calling it quits, and a source close to them told Us Weekly that "it was very amicable, and they will remain friends." That statement seems to be ringing true, as Kristen and Fabrizio were spotted courtside together [33] while watching a NY Knicks game in November.