Blake Lively [1] and Ryan Reynolds [2] made time for a dinner date in Vancouver on Friday while Blake took a break from filming her newest feature, The Age of Adaline. The couple held hands and smiled as they walked to a Chinese restaurant, but Blake looked like she was in a different mood on set earlier that day when she filmed a somber rain scene while dressed in period garb. It was quite a different scene from a few weeks ago, when Blake filmed a happy wedding scene [3] for the movie while Ryan, who was milling around on the set while Blake worked, got rained on during a small rainstorm. Ryan has been staying by Blake's side while she works on the new film, which will mark her first major project after wrapping up Gossip Girl in 2012. Blake took a break from working to get hitched to Ryan and renovate their home in New York. She has also been working on landing several big jobs, including a deal with Pantene and working on her perfume campaign with Gucci.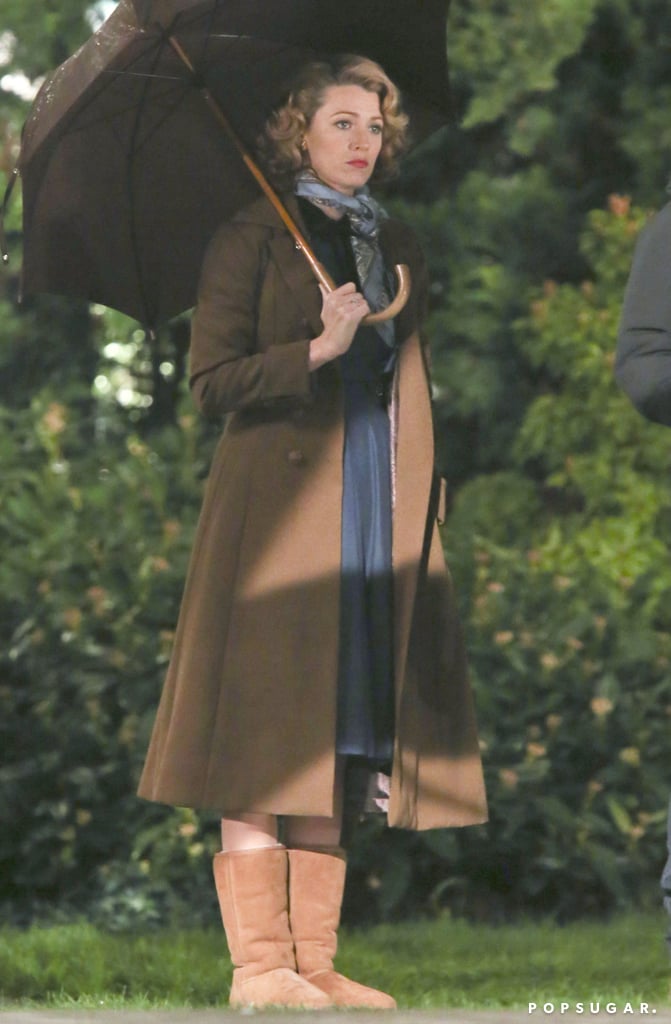 Blake filmed a rain scene for The Age of Adaline in Vancouver on Friday.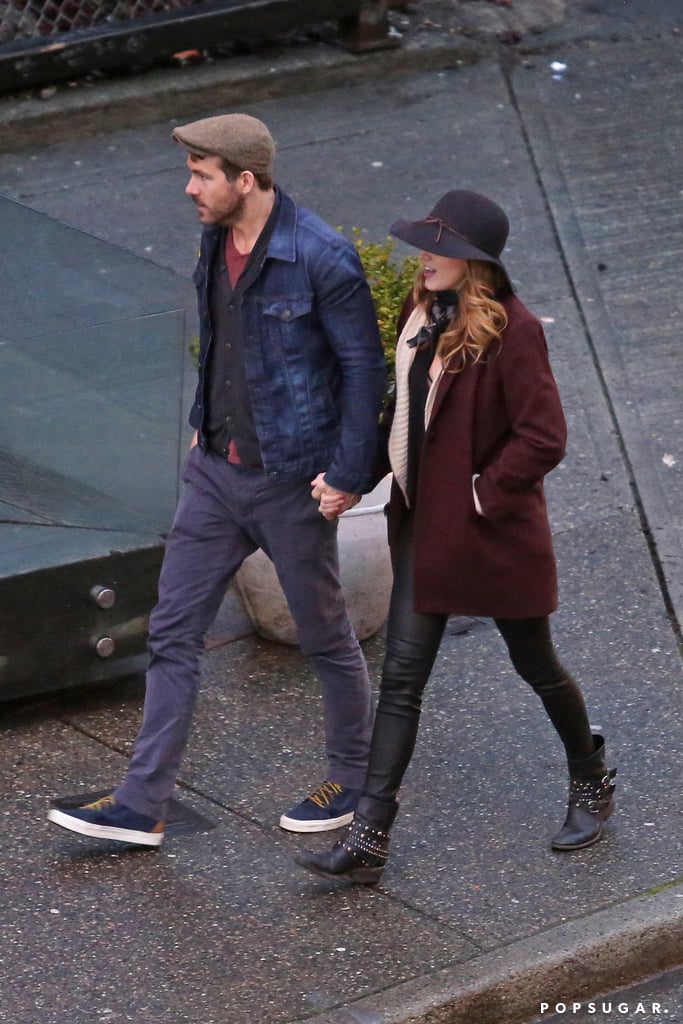 Later, she went on a dinner date with Ryan Reynolds [4].