Pulling from the most popular 2013 titles across several genres, we've created the ultimate book gift guide for every personality. It's a one-stop book shop for all the people you need to buy for this year, including everyone from your NPR-loving co-worker to your artsy niece. The pop-culture fanatic in your life will love our celebrity memoir picks, the football fan can appreciate our sporty selections, and the sweeping love stories are sure to suit the hopeless romantic. Know a blogger, a photographer, a new homeowner, or a '90s nut? We've got fun options for all of them, too. Books make the perfect last-minute gifts, so skip the stress and check out our curated picks for everyone on your list!
For the Classic-Film Buff
The colorful coffee-table book Hollywood in Kodachrome [1] ($40) is great for a friend or family member who loves an AMC classic-movie marathon. The recently released book is packed with Kodachrome-captured photos of Lucille Ball, Elizabeth Taylor, Katharine Hepburn, and Frank Sinatra. It oozes Hollywood glamour.
For the '90s Pop-Culture Nut
With a nod to her days as Clarissa Darling on Clarissa Explains It All, Melissa Joan Hart opens up about her childhood, her behind-the-scenes TV experiences, and her celebrity hookups in Melissa Explains It All: Tales From My Abnormally Normal Life [2]. The actress also talks about her life now as a mom and TV star, sharing why her life is more normal than people may think.
For the Friendly Bookworm
As one of the most popular, widely praised novels of the year, The Interestings: A Novel [3] by Meg Wolitzer follows six teenagers from Summer camp through adulthood. The book traces the course of their friendships, their careers, and their families, diving into dreams realized and dreams ignored.
For Your Sarcastic Friend
Short-story writer George Saunders brings his signature humor to Tenth of December: Stories [4], a thoughtful, insightful collection that covers everything from love and sex to war and loss.
For the Dedicated Blogger
Based on Brandon Stanton's blog by the same name, Humans of New York [5] features photos of New Yorkers along with stories about each person, making for a cool collection of portraits that capture the city.
For the Guy's Guy
Fans of Parks and Recreation can get excited for actor Nick Offerman's first book, Paddle Your Own Canoe: One Man's Fundamentals For Delicious Living [6]. In it, the funny guy shares stories and essays on everything from love to woodworking to growing a mustache. Combining his comedy chops and real-life experiences, he talks about manliness, religion, and more.
For the Trendsetter
Jonah Berger's Contagious: Why Things Catch On [7] explores why certain products, ideas, and fads become popular. Categorizing his research into six key principles, the marketing professor sheds light on how and why things go viral, plus techniques to help information spread quickly.
For the Little Niece or Nephew
Steam Train, Dream Train [8] by Sherri Duskey Rinker and Tom Lichtenheld is a sweet book for 4- to 6-year-olds about a train that travels to dreamland. With beautiful illustrations and fun characters like purple elephants and ice-cream-eating penguins, it's a must for imaginative little ones and tiny train fans.
For the College Senior
Businesswomen may have already read it, but the younger ambitious lady in your life is sure to appreciate Lean In: Women, Work, and the Will to Lead [9] by Facebook COO Sheryl Sandberg. Sharing stories from her own experience and drawing on scientific data and research, Sandberg dives into women's issues in the workplace and realistic solutions for office inequality.
For the Chick-Lit-Lover
Witty, lovable Brit Bridget Jones is back in Helen Fielding's Bridget Jones: Mad About the Boy [10], this time in contemporary London with a string of modern woes. In the third book, it's been several years, and Bridget faces a whole new set of struggles: drunken texts, skinny jeans, a nursing bra, and a pathetic Twitter following.
For the Fiction Nut
Set in 1866, The Luminaries [11] by Eleanor Catton— winner of the 2013 Man Booker Prize — is a murder mystery that takes place during the New Zealand gold rush. When a man named Walter Moody comes to pursue a gold fortune, he comes across a group of 12 men who have gathered in secret to talk about a series of unsolved crimes. He's drawn to the cases, which include a wealthy man's disappearance, a prostitute who tried to end her life, and a huge fortune that's found in the home of a well-known drunk.
For the Boy-Band Fangirl
Fans of the Backstreet Boys get a glimpse into the world of Nick Carter with his autobiography, Facing the Music and Living to Talk About It [12]. In it, the pop singer details his family life, his experience with fast international fame, his struggle with addiction, and how it's all led to where he is today.
For the Hunger Games-Obsessed
Veronica Roth's Divergent trilogy comes to a close with final book Allegiant [13], which toggles between the alternating perspectives of Tris and Four. Now that the faction-based society has shattered, Tris feels ready to explore the world beyond the fence with Four, but the pair doesn't realize what they're in for when they're forced to face new, uncharted obstacles.
For the Fashionista
Lauren Weisberger's Revenge Wears Prada: The Devil Returns [14] was one of the year's much anticipated sequels. It's been nearly 10 years since Andy quit her job with Miranda, and she's now teamed up with Emily at a bridal magazine. But while she thinks everything is going perfectly as she plans to wed the love of her life, her past comes back to haunt her.
For the Home Brewer
Amy Stewart's The Drunken Botanist: The Plants That Create the World's Great Drinks [15] covers a range of plants that have been used in drinking traditions. In it, she covers the chemistry and history of each plant, plus more than 50 drink recipes with gardening tips to help at-home mixologists spice up their bar routine.
For the Romantic Postgrad
If I Stay author Gayle Forman's latest book, Just One Day [16], follows Allyson Healey, a college graduate who heads to Europe with her life all planned out. Things change, though, when she meets a free spirit named Willem, who invites her to travel to Paris with him.
For the Film-Obsessed
Film junkies can look back on some of their favorite award-season moments with 85 Years of the Oscar: The Official History of the Academy Awards [17]. Written by Robert Osborne, the book touches on every year of the show, beginning with the very first Academy Awards, for 1927-1928. Plus, all the sections feature stills from Oscar winners, candid shots from the shows, and original movie posters.
For the News Junkie
A House in the Sky: A Memoir [18] by Amanda Lindhout and Sara Corbett captures Lindhout's incredible story. A longtime world traveler, Lindhout headed to Somalia with a friend, only to be taken hostage by Somali bandits and tortured throughout 460 days in captivity, forced to summon courage and strength to push through.
For the Book-Club Regular
Originally released in Australia, Burial Rites: A Novel [19] by Hannah Kent is set in 1829 Iceland and inspired by a true story from Scandinavian history. Agnes, a farmhand, is sentenced to execution for murdering her master, and since there aren't any prisons nearby, she awaits the day at a local family's farm. The book weaves together Agnes's confessions to a young priest and her relationships with the family to paint a full picture of her tragic and controversial punishment.
For the Class Clown
Comedian Rob Delaney is a Twitter superstar, but how did he get there? In his first book, Rob Delaney: Mother. Wife. Sister. Human. Warrior. Falcon. Yardstick. Turban. Cabbage. [20], Delaney dishes on all the funny, weird, and difficult experiences that brought him to where he is now, touching on everything from his theater days to a challenging battle with depression.
For the Fashion Blogger
As a collection of her writing, drawings, and photographs, Alexa Chung's It [21] is the perfect pick for fans of the creative fashion muse. Her book features a little bit of everything, including her musings on love, music, and style, plus a behind-the-scenes look at her world.
For the Shy Middle-Schooler
Vince Vawter's Paperboy [22] is a coming-of-age story about 11-year-old Victor, a young boy who struggles with an embarrassing stutter. Set in Memphis in 1959, the book follows Victor's Summer as a paperboy, when he's forced to overcome his insecurities as he gets to know the people in his community.
For the Insightful Friend
In Sister Mother Husband Dog: Etc. [23], Delia Ephron's collection of autobiographical essays, she touches on love, work, losing her sister Nora, the emotional roller coaster of her 20s, the joy of friendship, and the dark and sometimes difficult memories from her childhood.
For the Hipster Artist
The Tiny Book of Tiny Stories: Volume 3 [24] is the latest title from Joseph Gordon-Levitt and his hitRECord collaborators. Featuring 82 of the more than 35,000 contributions on his site, the collection features funny, touching stories from the group.
For the Mom Who Loves Literature
Literary icon Maya Angelou was sent away by her mother when she was 3 years old, and the pair later reconciled after a decade. In her 2013 book, Mom & Me & Mom [25], Angelou details her complicated relationship with her mother, including the good, the bad, and the inspiring.
For the Actor/Poet/Artist
James Franco [26]'s debut novel, Actors Anonymous [27], dives into the world of celebrities with a mix of styles including essays, text messages, and more. The book involves a range of characters, featuring everything from a former child star to a drive-through operator to River Phoenix's ghost, all centered around the heart of Hollywood.
For the Teenage Fangirl
Rainbow Rowell's story Fangirl [28] follows Cath, a girl who's obsessed with the famous Simon Snow series. Her whole world is about reading and rereading the series, spending time in the forums, and writing her own fan fiction, but when she moves into college, she feels like she needs to move on from her Simon Snow obsession, which isn't as easy as it sounds.
For the NBA Fanatic
Basketball legend Phil Jackson opens up about his upbringing, coaching Michael Jordan, and the challenges he faced in the NBA in Eleven Rings: The Soul of Success [29]. Having won more championships than any coach in the history of professional sports, Jackson knows a thing or two about victories, and his book details his coaching philosophy, which was shaped by years of studying psychology, Native American philosophy, Zen meditation, and more.
For the Rom-Com Fan
In The Rosie Project: A Novel [30] by Graeme Simsion, a genetics expert puts together a scientific process called the Wife Project to find his perfect partner. It leads him to a woman named Rosie, and although he doesn't think he could love her, he ends up helping Rosie with her own search as she tries to find her father.
For the MTV Fanatic
VJ: The Unplugged Adventures of MTV's First Wave [31] follows the glory days of MTV: 1981 to 1987. The original VJs give the inside scoop on the network and celebrities they encountered, as well as their own personal journeys.
For the New Homeowner
Barb Blair's Furniture Makeovers [32] offers fresh decorating ideas that are perfect for the new homeowner or anyone who's into interior design. With easy DIY [33] options and step-by-step instructions, the book is a go-to pick for beginners and experts alike.
For the Daydreamer
Neil Gaiman's first adult novel in years, The Ocean at the End of the Lane [34], goes back in time to the narrator's childhood, where the boy meets a supernatural family pretending to be mortal. Part fantasy and part adventure, the book is dark and mythic, following the boy's experience befriending the family.
For the Artsy Little One
In The Day the Crayons Quit [35] by Drew Daywalt and Oliver Jeffers, little Duncan wants to color, but all the crayons are calling it a day. Silly and imaginative, the book gives a fun, new spin to the old idea of toys coming alive.
For the Talk-Radio Fan
Make your loved ones crack up with the latest collection from David Sedaris, Let's Explore Diabetes With Owls [36]. Bringing his signature wit to stories about his family, his personal life, and his travels, NPR contributor Sedaris includes laugh-out-loud moments anyone can appreciate.
For the Grown-Up Harry Potter Fan
The Cuckoo's Calling [37] by Robert Galbraith (aka J.K. Rowling) tells the story of Cormoran Strike, a private detective who's down on his luck on the heels of a breakup. Salvation comes when a wealthy aristocrat needs to find out if his sister, a supermodel, was the victim of a murder — not a suicide, as police have said.
For the Football Follower
Monsters: The 1985 Chicago Bears and the Wild Heart of Football [38] by Rich Cohen is a great gift for anyone who loves memorable moments in sports history. Cohen talked to coaches and players from the legendary team for a behind-the-scenes look at the season and what happened for each person in the aftermath of their big win.
For the Short-Story Reader
Vampires in the Lemon Grove [39] is a collection of short stories by bestselling Swamplandia author Karen Russell, with the title story following two vampires in a lemon grove trying to kick their blood addiction.
For the Soap-Opera-Lover
Liane Moriarty's The Husband's Secret [40] follows a group of Australian women who live in the suburbs, including one wife who opens a letter from her husband that's supposed to be read only in the event of his death. Although he's alive and well, she opens it anyway, discovering that everything isn't as it seems.
For the Nostalgic and Curious
Translated from Spanish, The Sound of Things Falling: A Novel [41] by Juan Gabriel Vásquez is a prize-winning book about a man who's haunted by his past in Colombia. Lost in violent memories, he returns to the country to connect the dots between stories and explore all the ways his roots define him.
For the Stephen King Fan
Stephen King returns to one of his most iconic stories in his latest book, Doctor Sleep: A Novel [42]. After years of drifting and eventually settling down in New Hampshire, The Shining's Dan Torrance meets a 12-year-old girl with a special gift, whom he feels driven to save from a dangerous paranormal tribe.
For the Worldly Traveler
Jhumpa Lahiri's critically acclaimed book The Lowland [43] moves through time and across continents, following two close brothers who go their separate ways when one chooses to join the rebellion in India and another leaves to pursue a career in America. As the latter brother returns years later, he tries to bring the family back together.
For the Business-Savvy Techie
Know someone who's fascinated by the online world? Give her Who Owns the Future? [44] by Jaron Lanier, which dives into how technology has affected the economy. Exploring its impact on different industries and our culture, Lanier shares a big-picture view of the consequences, good and bad, of the digital world.
For the Thriller Fanatic
Daniel Silva's The English Girl: A Novel [45] tells the story of a young woman who disappears on the island of Corsica while on vacation. Israeli spy Gabriel Allon sets out to solve the case, coming to the British prime minister's aide as he tries to find the woman — who's also the prime minister's mistress.
For the Fantasy Fan
Set in turn-of-the-century New York, The Golem and the Jinni [46] by Helene Wecker follows two mythic beings, a clay-made "woman" and a "man" of fire, who both find themselves in NYC. Blending history with fable and Middle Eastern literature, Wecker's writing follows the pair's unlikely friendship as they navigate the new culture.
For Devotees of The Notebook
Two couples' stories come together in a surprising, poignant way in The Longest Ride [47] by Nicholas Sparks. As a 91-year-old man struggles in the wake of a car crash, his deceased wife appears and starts to list off their best memories, encouraging him to hold on. Meanwhile, a female college student starts to fall in love with a boy who's keeping a secret from her.
For the Cat Lady (or Man)
Originally the star of a popular meme, Grumpy Cat can now add "author" to his résumé with Grumpy Cat: A Grumpy Book [48], a collection of old and new photos, games, and jokes.
For the Puzzle Expert
The Da Vinci Code's Dan Brown returns with Inferno: A Novel [49]. This time, professor Robert Langdon turns his fascination to Dante's Inferno.
For the News Buff
In Amanda Knox's book, Waiting to Be Heard: A Memoir [50], she finally breaks her silence about her Italian murder trial.
For the Francophile
Paris: The Novel [51] by Edward Rutherfurd travels back and forth through time — from the French Revolution to the 1968 student revolt. He mixes fictional characters with real ones for a story about the City of Light.
For the Funny Tweeter
Everything Is Perfect When You're a Liar [52] by comedian and Twitter comedienne Kelly Oxford [53] is written with her typical no-nonsense brand of honesty. It's a collection of essays about her husband, drunk adventures, and attempts to become a model in small-town Canada.
For the Politics Expert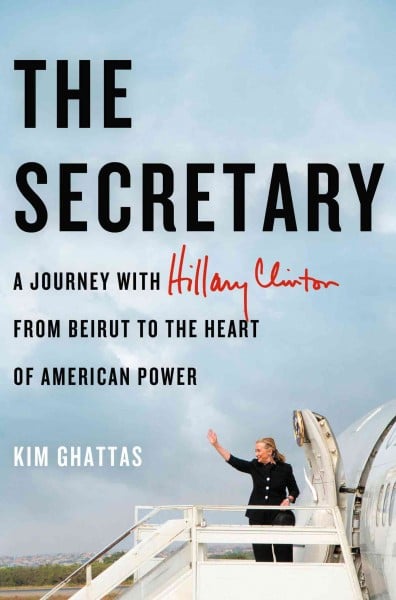 The Secretary: A Journey With Hillary Clinton From Beirut to the Heart of American Power [54] is an inside account of Hillary Clinton's tenure as secretary of state. It's written by BBC foreign correspondent Kim Ghattas, who's had access to Hillary Clinton for the past four years.
For the Downton Abbey Fan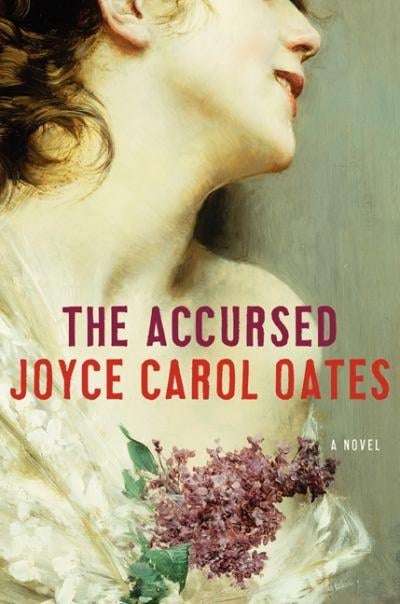 The Accursed [55] imagines that a powerful curse has come upon the elite families of Princeton, NJ, at the turn of the 20th century, like a haunted version of Downton Abbey.
For the Beatles Groupie
In Days That I'll Remember [56], Jonathan Cott recalls his friendships with John Lennon and Yoko Ono from 1968 to Lennon's death in 1980.
For the Artist
In Banksy: The Man Behind the Wall [57], Will Ellsworth-Jones offers a full investigation into the identity of the elusive street artist.
For the Fifty Shades-Obsessed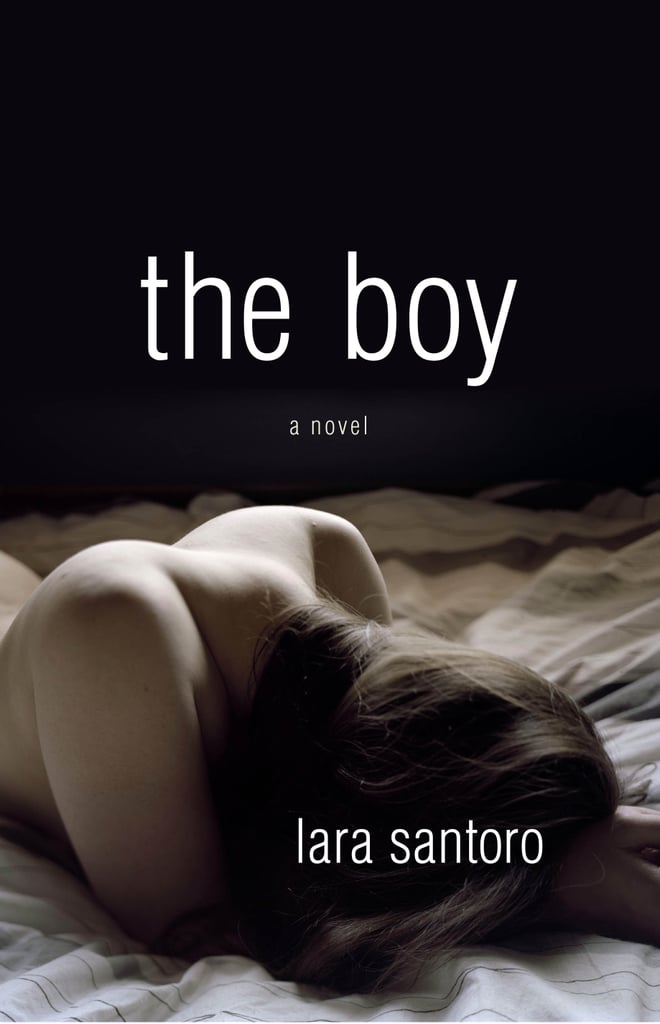 Fans of Fifty Shades of Grey can get their lust fix with Lara Santoro's The Boy: A Novel [58]. In it, a middle-aged single mother can't seem to resist her 22-year-old neighbor.
For the Frat Guy
The popular website has now become a book: Total Frat Move [59] by W.R. Bolen. Along with a playful narrative from fictional frat boy Townes Prescott III, the book also features funny one-liners from the site.
For the Crafty Parent
Parents with young kids will appreciate the fun, clever ideas in The Artful Parent [60], which features a range of family-friendly crafts and activities.
For the Nonfiction Junkie
Bestselling author Malcolm Gladwell covers obstacles, challenges, and how people overcome them in his latest book, David and Goliath: Underdogs, Misfits, and the Art of Battling Giants [61].
For the Will Ferrell Fan
Know someone who's constantly making Anchorman references? Turn to Ron Burgundy's new book, Let Me Off at the Top! My Classy Life and Other Musings [62].