Brad Pitt [1] and Angelina Jolie [2] surprised the world last year when they confirmed that they got married in secret [3]. The fact that the A-list couple could keep their nuptials private is pretty romantic itself, but both Brad and Angie have a history of doing sweet things for one another. Keep reading to see the most-heartfelt gifts that Angelina and Brad have given each other, including a few surprises that involved their little ones, and don't forget to relive their romance with a look at their relationship timeline [4] and their hottest PDA moments [5].
Angelina's Engagement Ring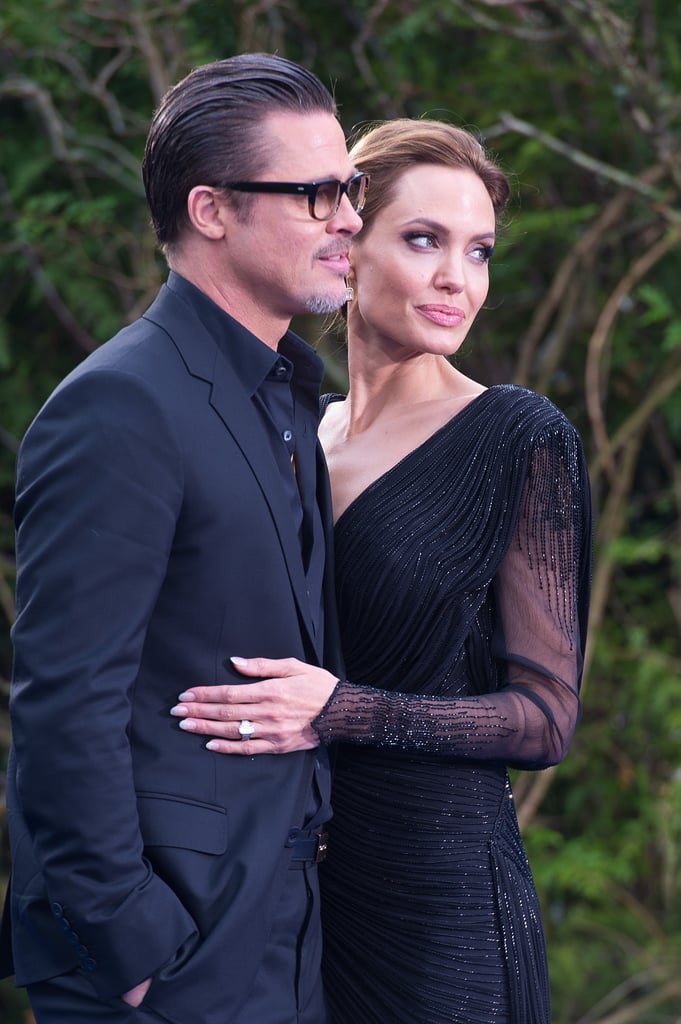 The engagement ring that Brad gave Angelina was a labor of love for the design-minded star. According to jeweler Robert Procop [6], he and Brad worked on the ring for a year, and the actor was "heavily involved" in every design aspect. The ring, which was made entirely of diamonds, was specially cut to only fit her hand.
Brad's Necklace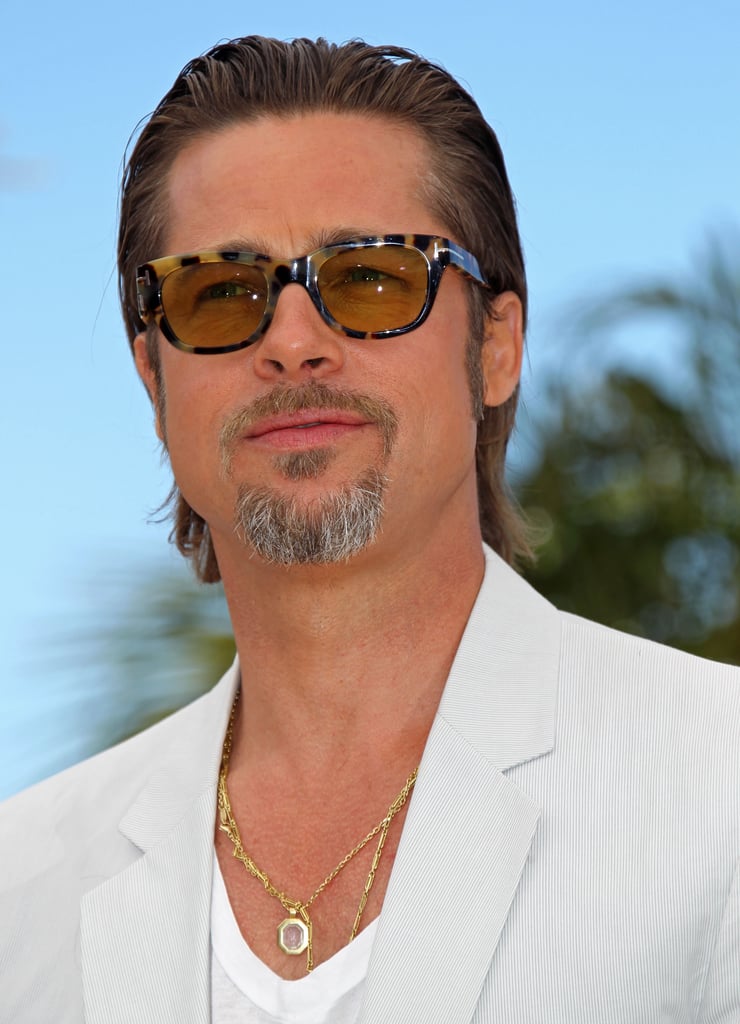 Angelina teamed up with jeweler Robert Procop to create a special diamond pendant for Brad [7] back in 2011. Robert said that Angelina had a private message engraved into the diamond. The message had to be carved by a laser and isn't visible to the naked eye.
Their Love Letters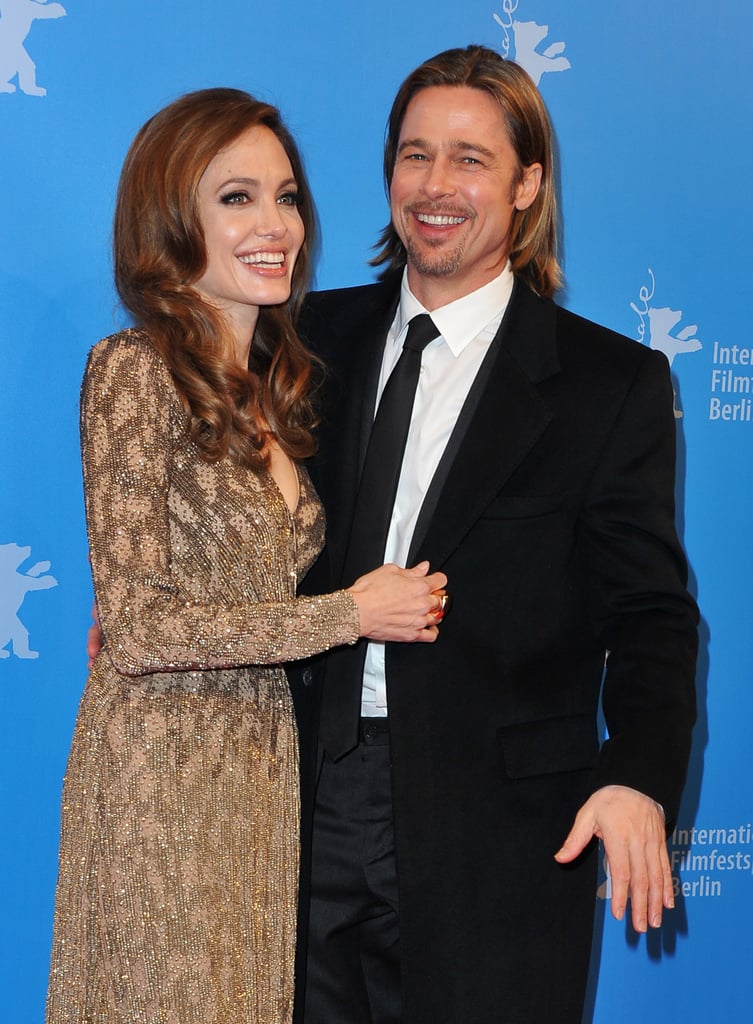 Angelina Jolie revealed in July that when she and Brad were on opposite sides of the globe for different jobs (Brad was in England filming Fury while she was shooting Unbroken in Australia), the two had a sweet way of staying in touch [8]:
"He was supportive from a distance, and it was quite romantic in a way. We decided to be of that time, when we could imagine he was in the European theater and I was in the Pacific theater, and we wrote handwritten letters to each other that were very connecting for us, thinking of the people that were separated for months, if not years, at a time back then."
A Meaningful Portrait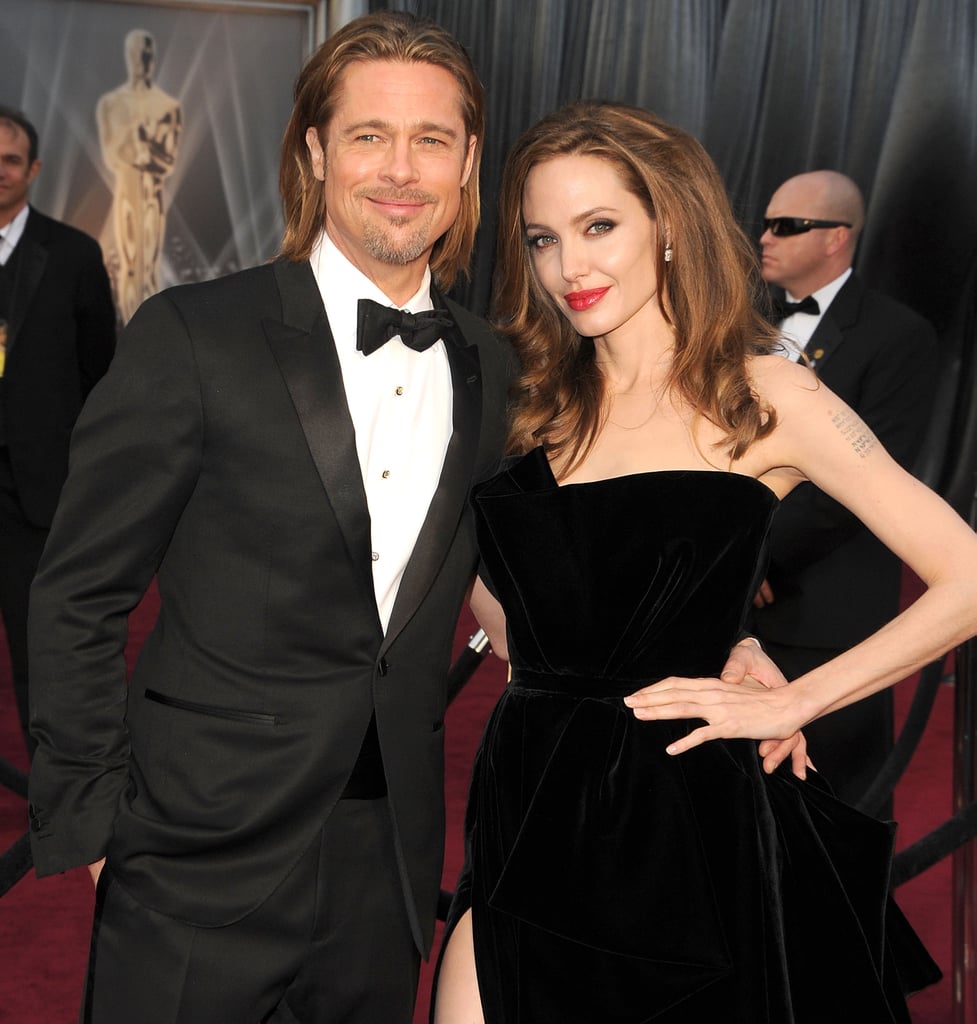 Brad commissioned an oil portrait of the late war hero Louis Zamperini [9] to give to Angie as a present for Christmas in 2013. Angelina had just finished filming Unbroken, which follows the life of the World War II prisoner of war and former Olympian. She grew close to Louis during the making of the movie.
Angelina's Tattoos
Angelina has admitted to having at least two tattoos for Brad. In 2010, she said that she had gotten a piece of ink on her inner thigh [10] "for Brad" but wouldn't reveal any further details. In 2011, she added the longitude and latitude of Brad's birthplace [11] to her collection of similar tattoos on her left arm. (The other numbers represent the locations of their children's births.)
Mother's Day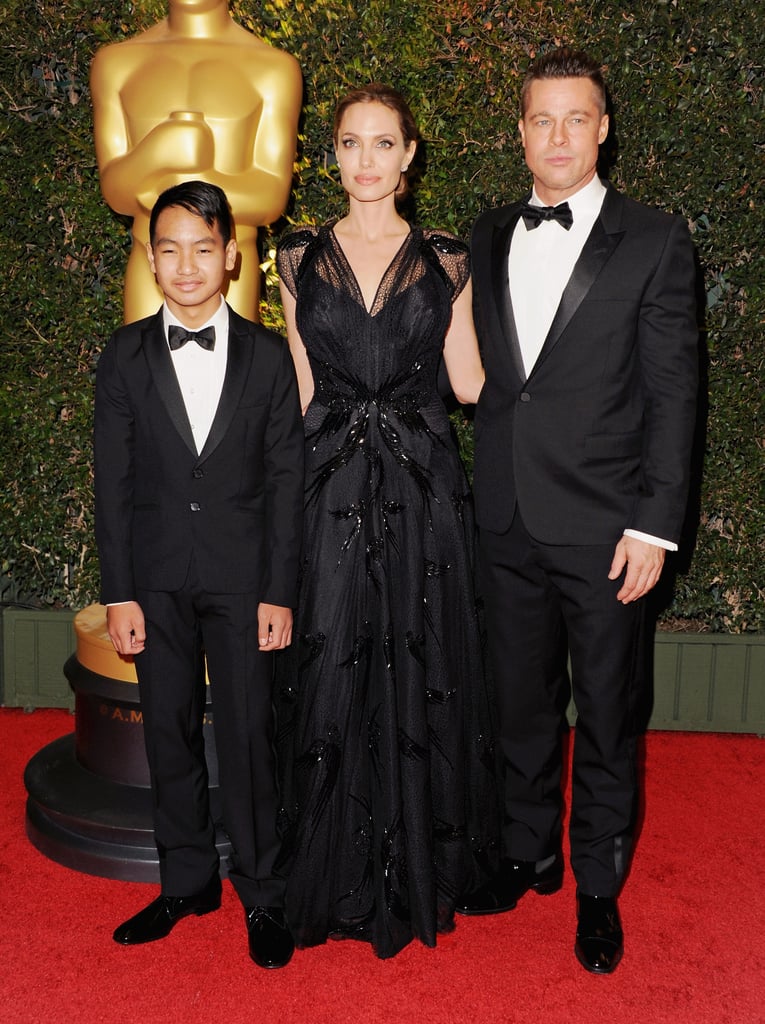 Brad made sure that this year's Mother's Day [12] was a special one for Angelina, helping each of their children create unique gifts for the star. "Brad's really creative with the kids, so they made a bunch of things like pillows and notebooks," Angelina said. "Knoxy made me a picture of Maleficent that they made into a ring. Vivi made me stationery and pillows for my office. I loved Goofy when I was little. So Pax drew me a Goofy shirt. I wore that with a crown Vivienne found for me."