Ol' blue eyes is back! Bradley Cooper [1] hit the red carpet and stage at the Critics' Choice Awards in LA on Thursday looking dapper (as usual). Bradley was up for best supporting actor for his role in American Hustle. The award went to Jared Leto [2], but the night was still big for Bradley — he and his costars won best acting ensemble while the movie nabbed best comedy. Earlier Thursday, the actor found out this morning that he is nominated for an Academy Award for his role as FBI agent Richie DiMaso in the '70s-era film. Bradley shared his reaction [3] to the exciting news, saying, "I feel very lucky and humbled today."
Bradley was the man of the hour, sharing a cute bromance with Matthew McConaughey [4] that rivals his interaction with Ben Affleck [5] at last year's show. Keep reading to see all of Bradley's photos!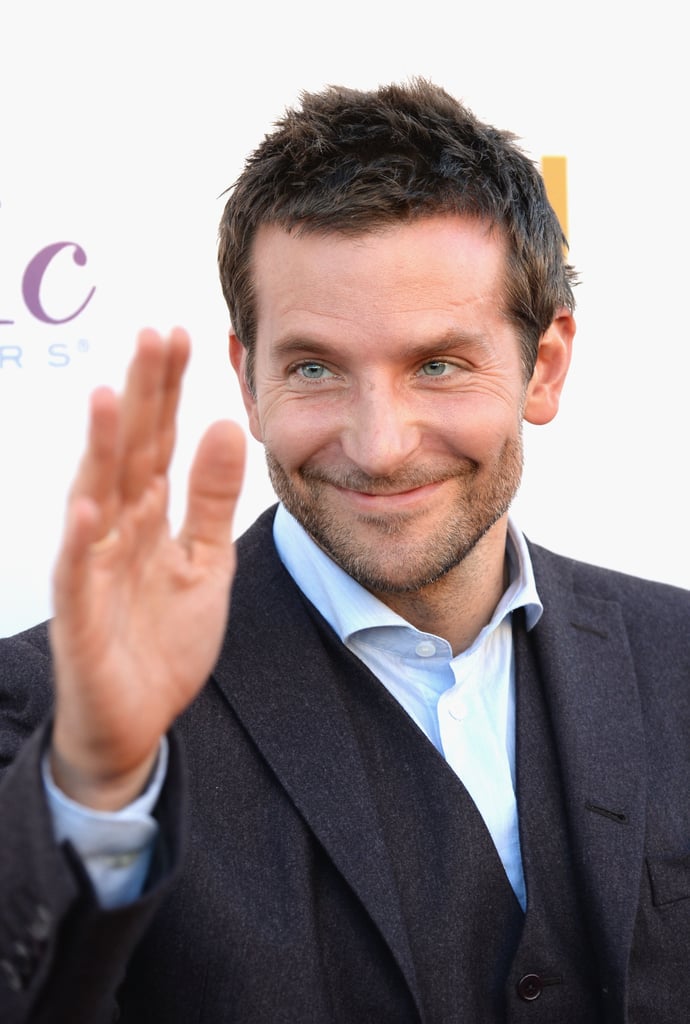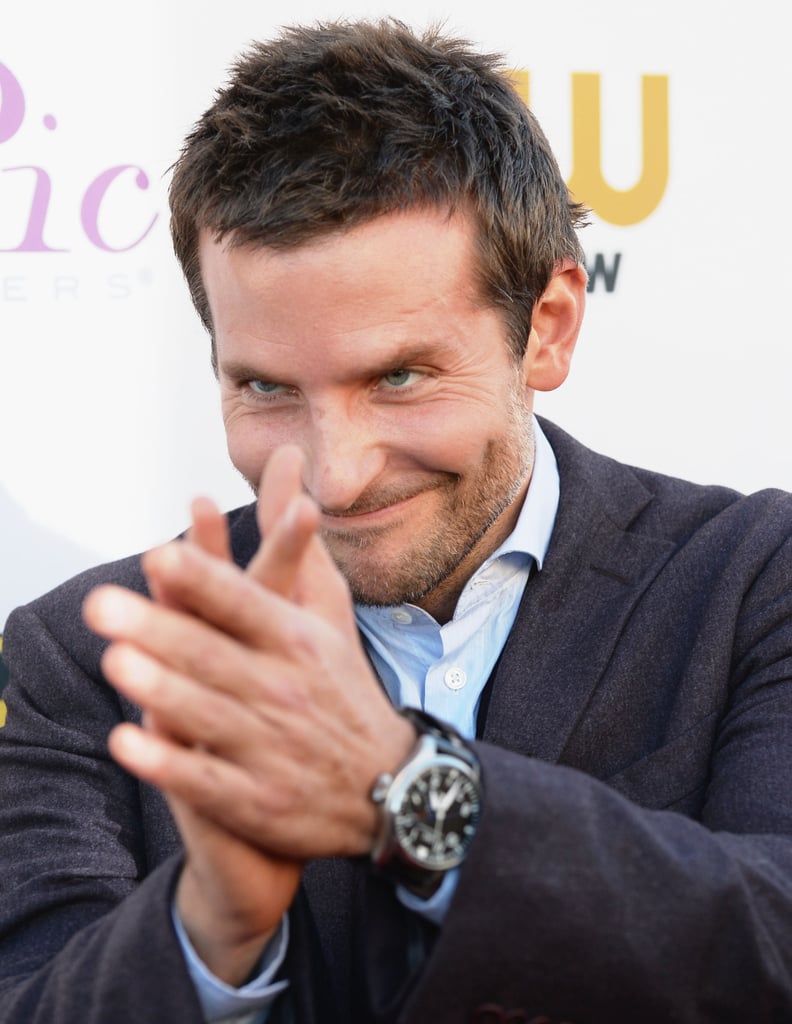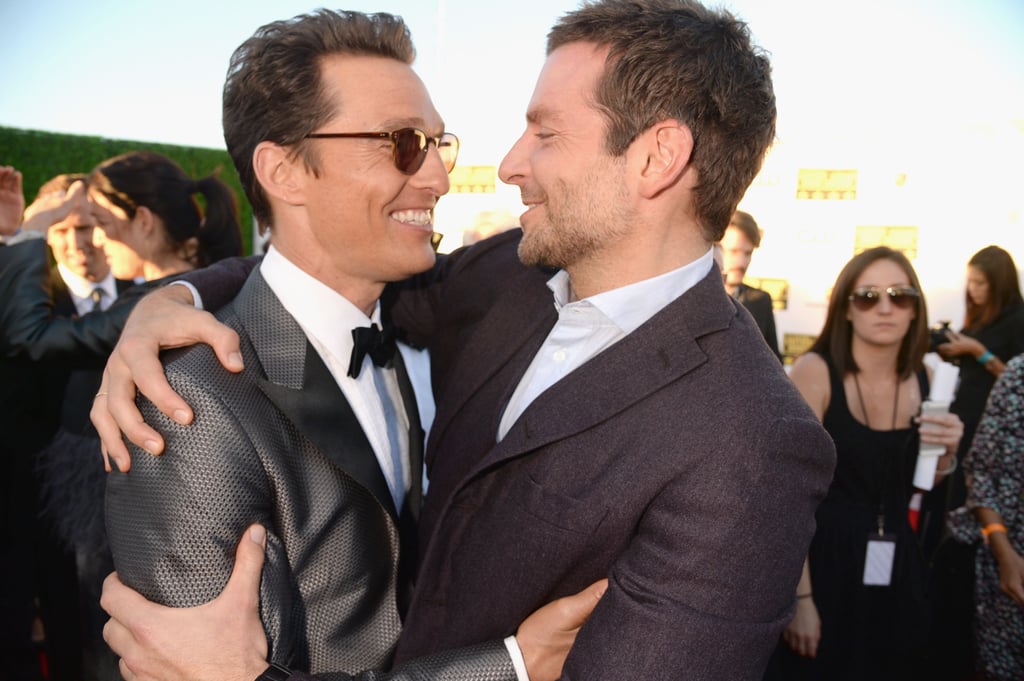 Bradley met up with Matthew McConaughey [6] on the red carpet.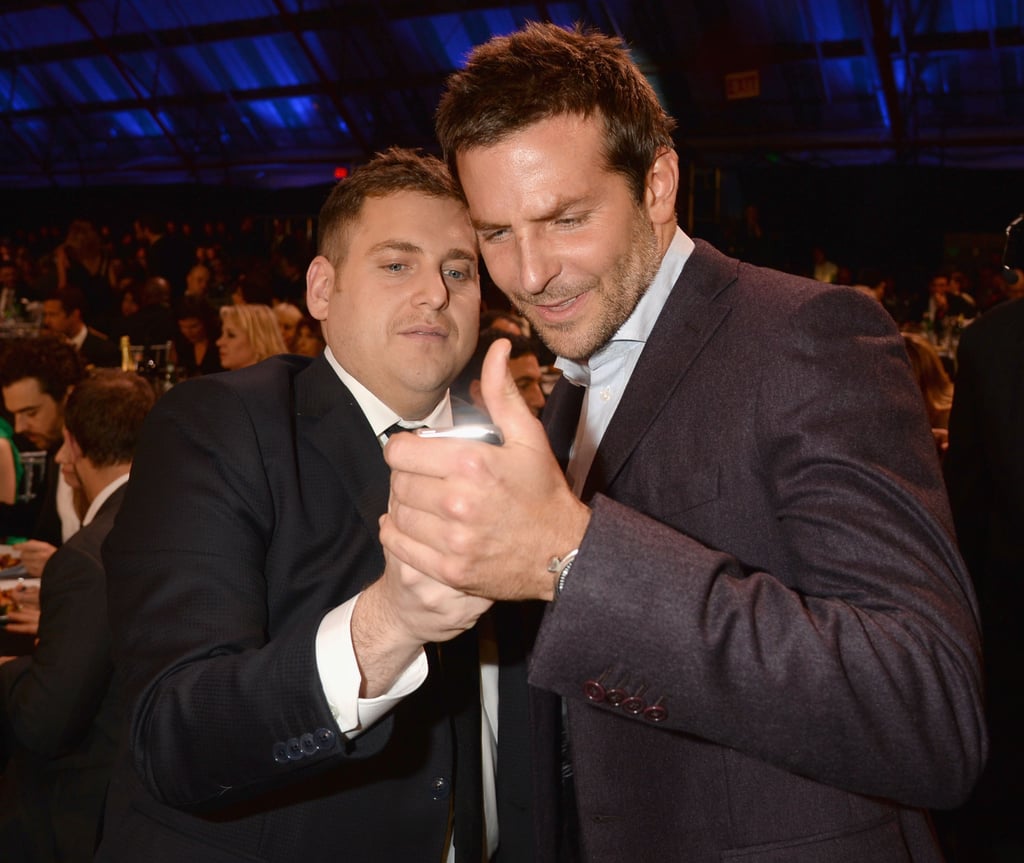 Jonah Hill [7] and had some boisterous fun while looking pics on a phone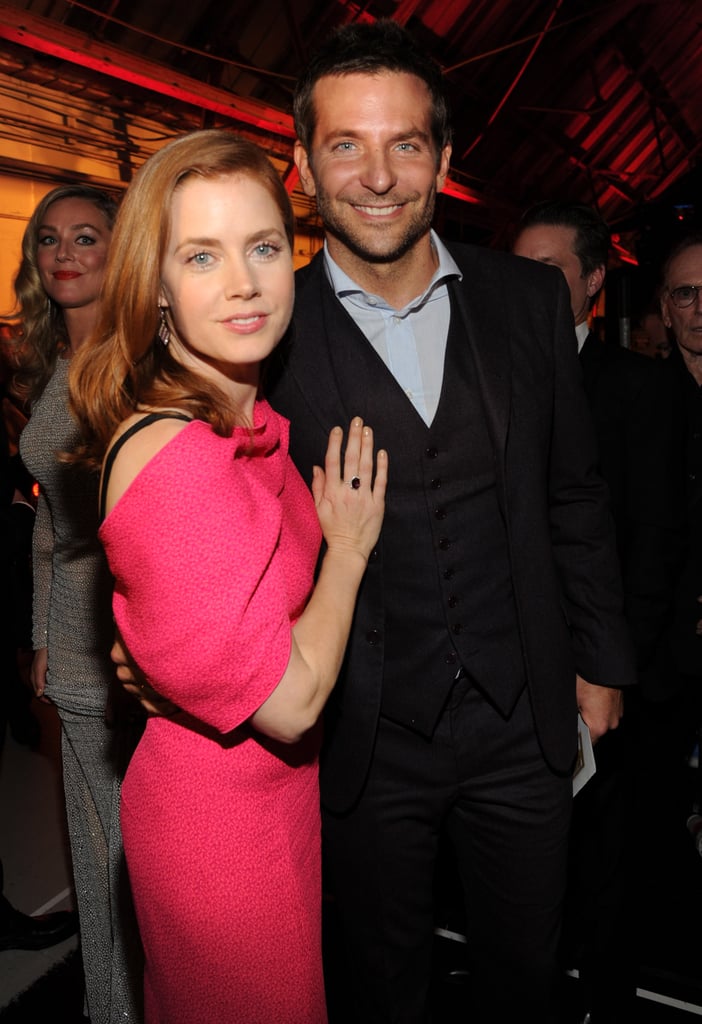 Bradley shared a sweet moment with costar Amy Adams [8].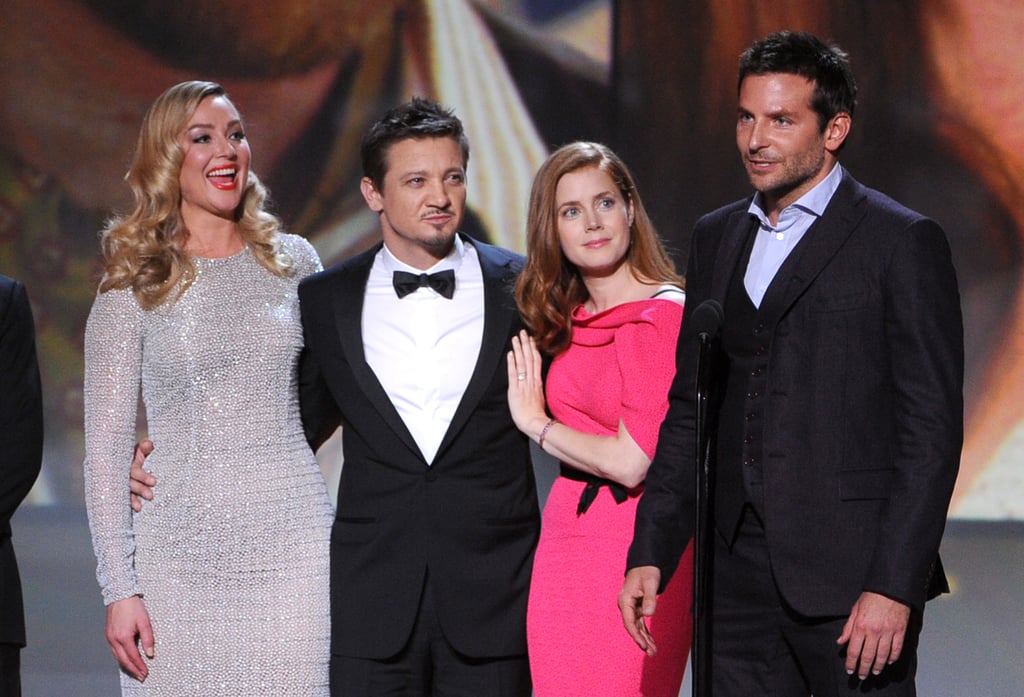 Bradley spoke when he and his costars, including Elisabeth Rohm, Jeremy Renner, and Amy Adams [9], took home the award for best acting ensemble.