With the 2014 World Cup kicking off in São Paulo, Brazil, on Thursday, locals are busy preparing for all the action. Although there have been reports that the country is struggling to prepare [1] the stadiums and the airports, people across the country are getting ready on a smaller scale. Shops are stocking up on souvenirs, locals are painting bright murals along the city streets, and fans are sporting their soccer jerseys to show their support. The first game between Brazil and Croatia takes place this Thursday, and all the handsome players on Team USA [2] will be hitting the field on Monday when they play against Ghana. Until then, take a look at all the action as Brazil gears up for the World Cup!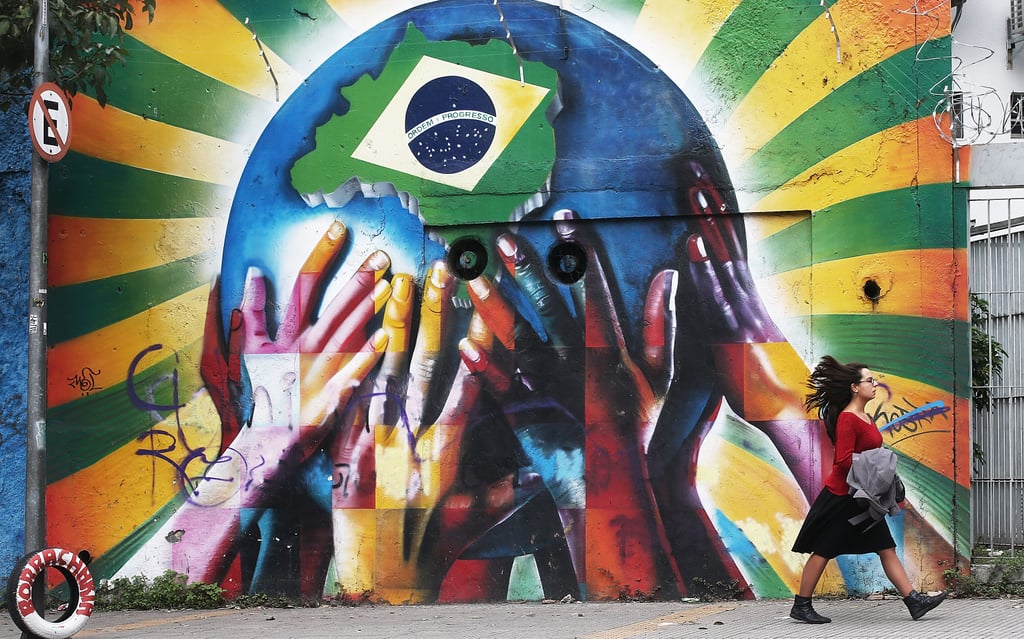 A woman walked past the colorful graffiti wall marked with a Brazilian flag in São Paulo.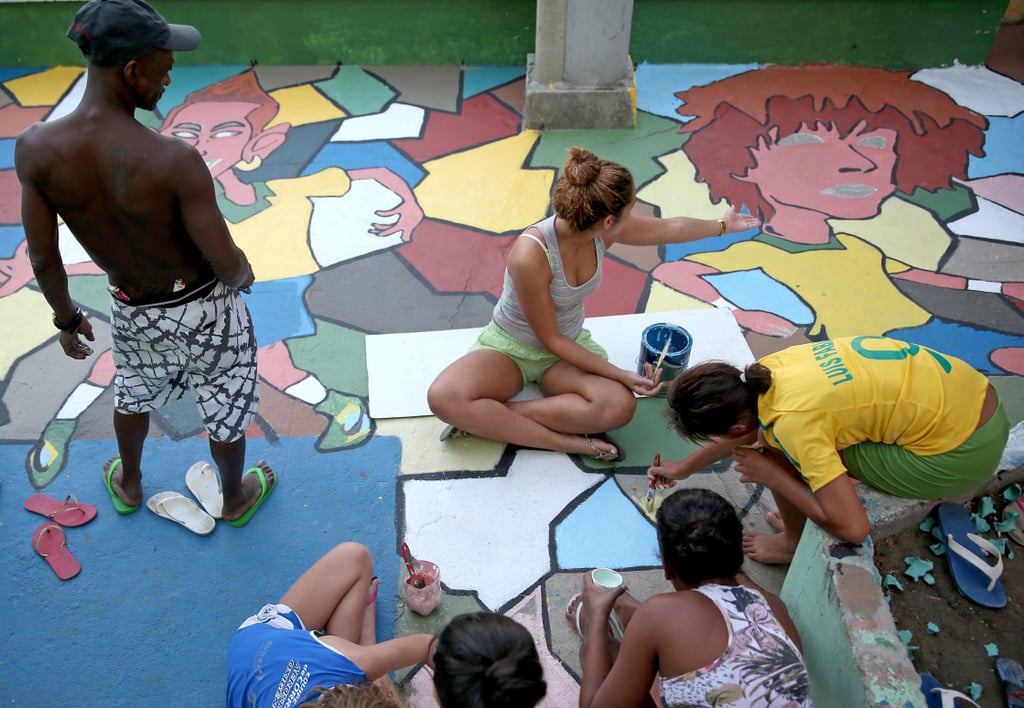 A group gathered to paint a World Cup mural on the street in Rio de Janeiro.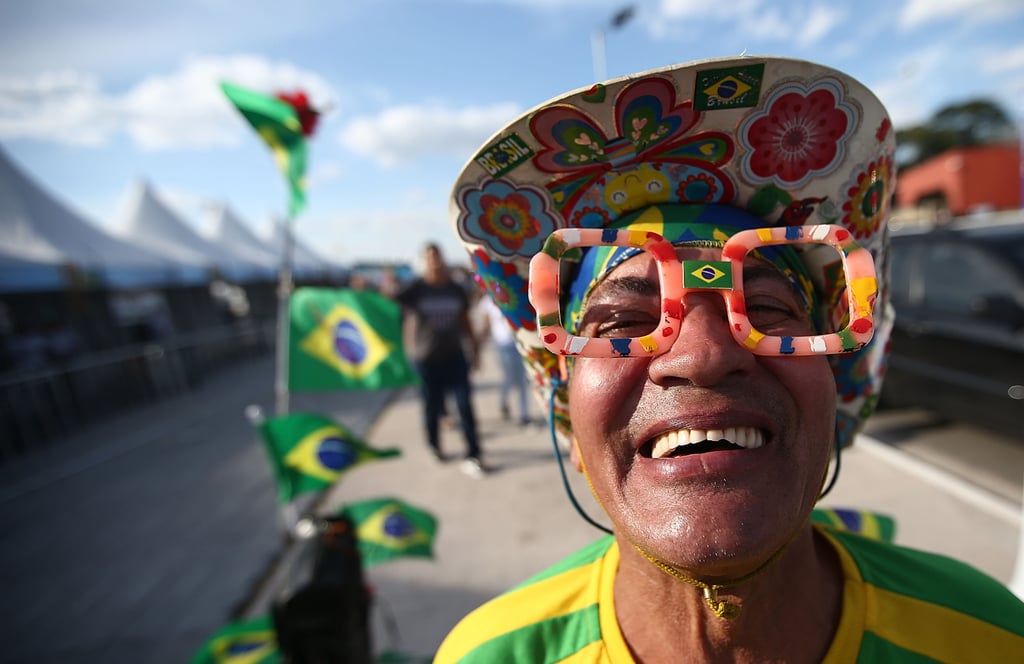 In São Paulo, fans posed for pictures ahead of the World Cup.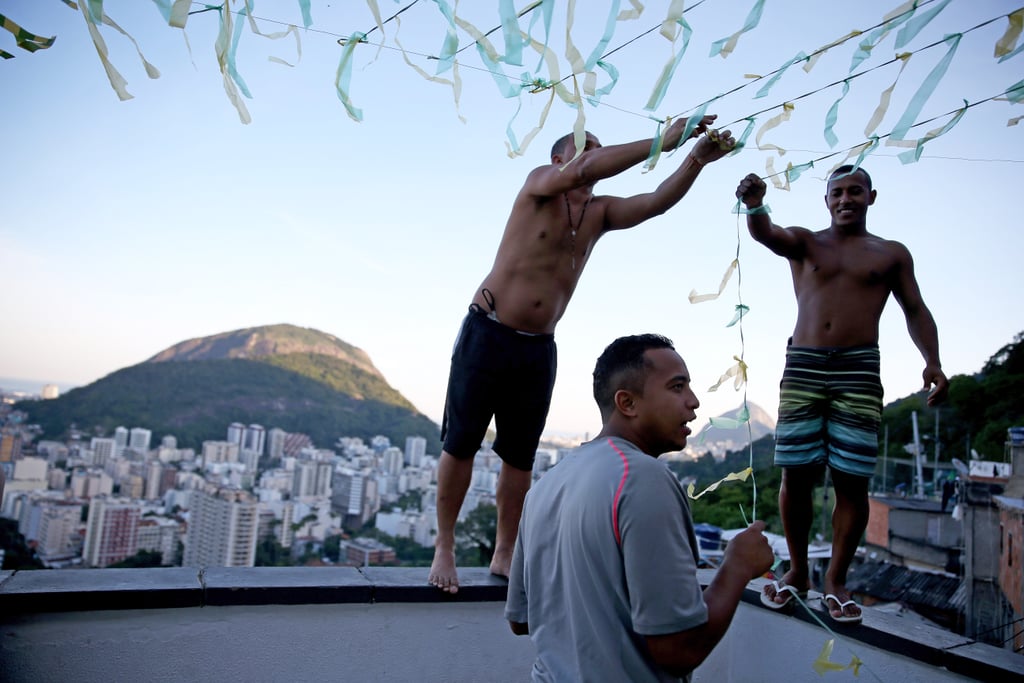 People in Rio de Janeiro put up streamers over their patio to prepare for the World Cup.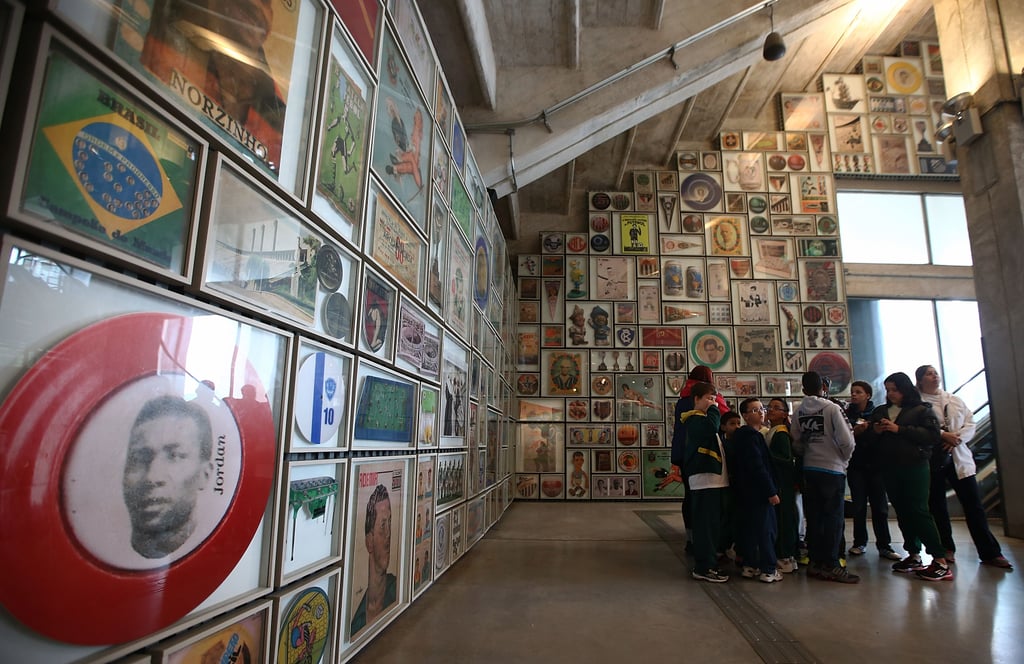 In São Paulo, visitors made their way through the Museum of Football inside Pacaembu Stadium.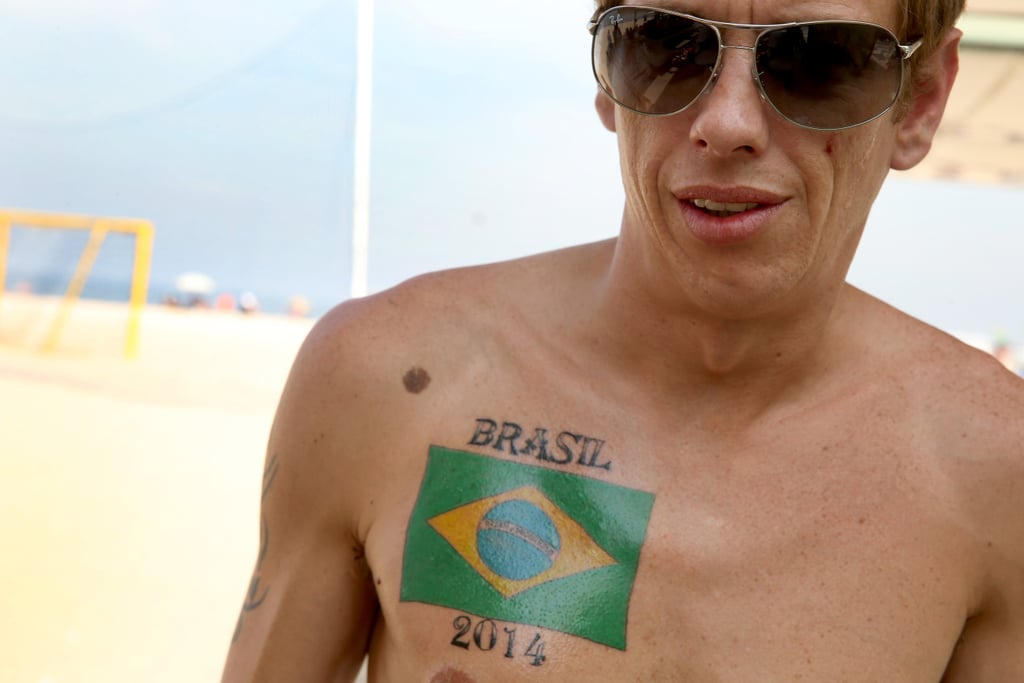 A man on the beach showed off his World Cup tattoo in Rio de Janeiro.
Brazilians gathered to paint a street in Rio de Janeiro.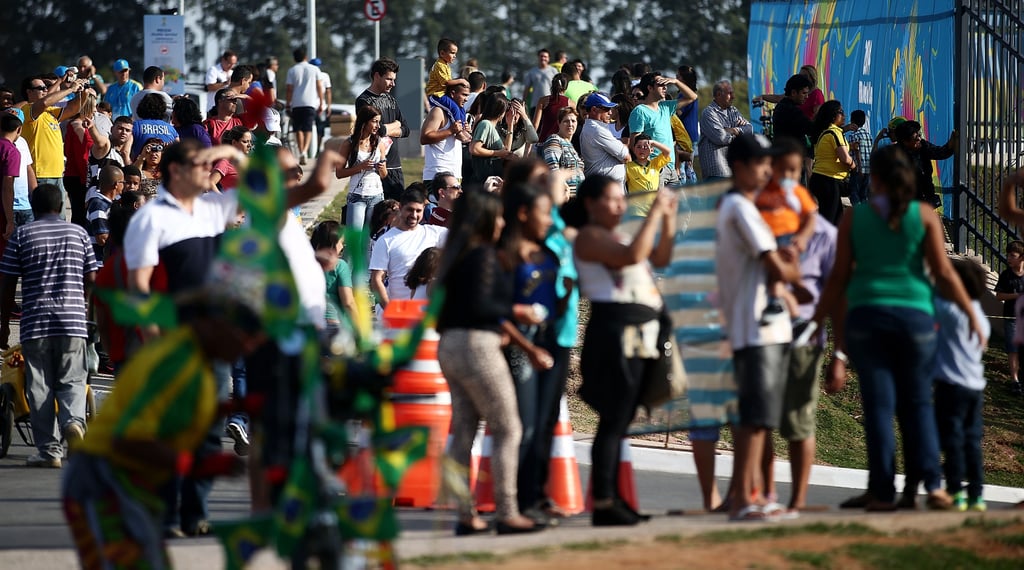 Fans made their way to Itaquerao Stadium to catch a glimpse of the opening ceremony rehearsals for the World Cup.
Souvenir shops in São Paulo set out World Cup gear.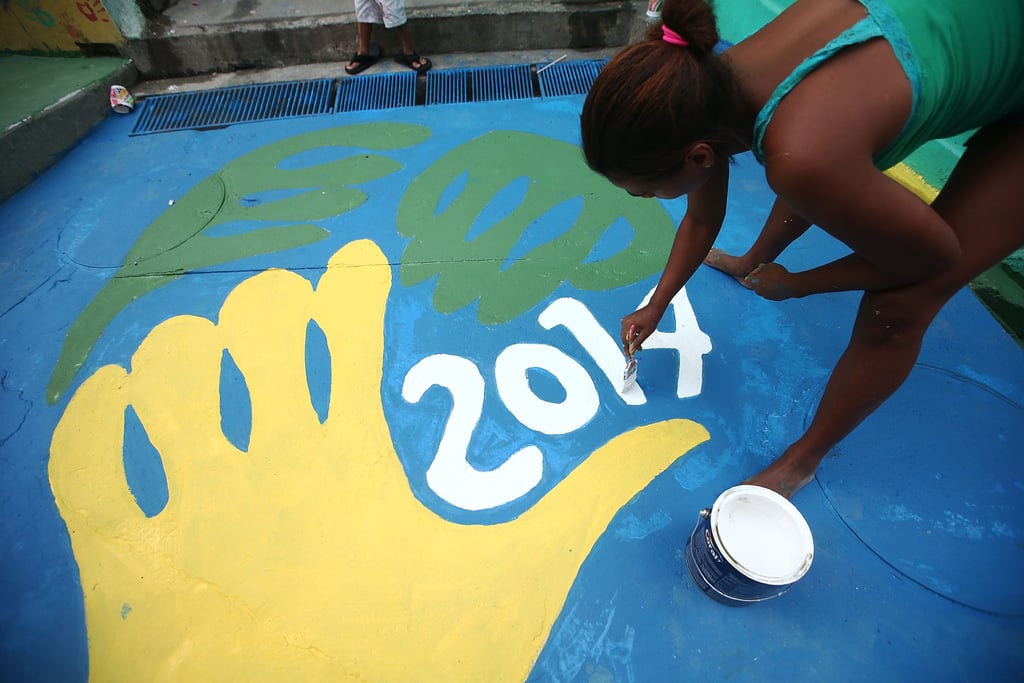 Locals in Rio de Janeiro painted a section of Santa Marta.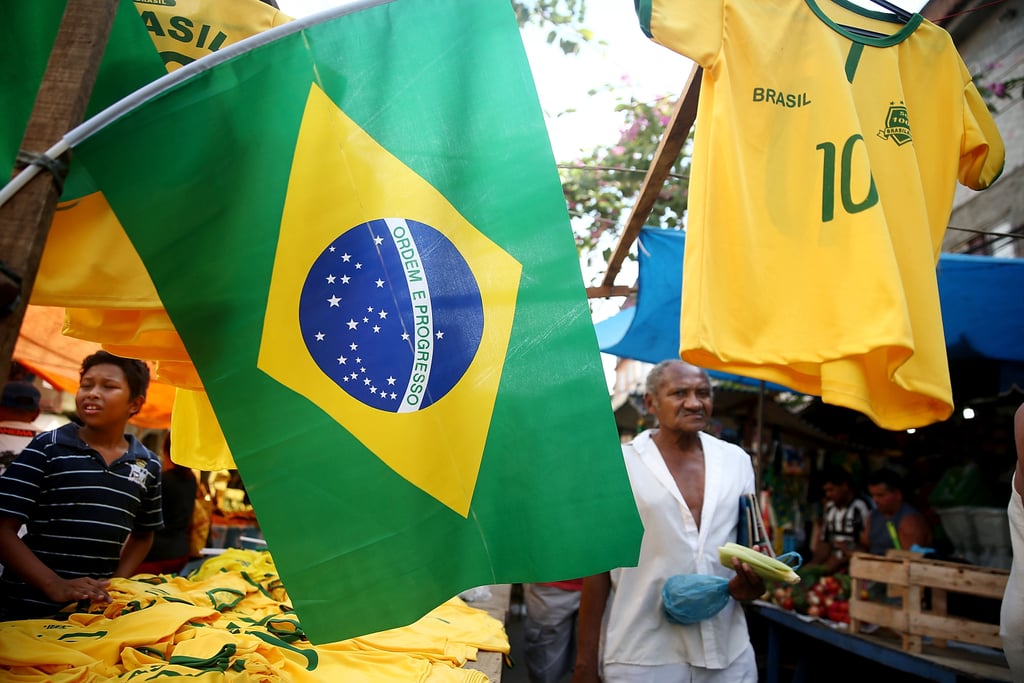 Brazil merchandise was put out ahead of the World Cup.
Streamers were hung over the streets of Rio de Janeiro.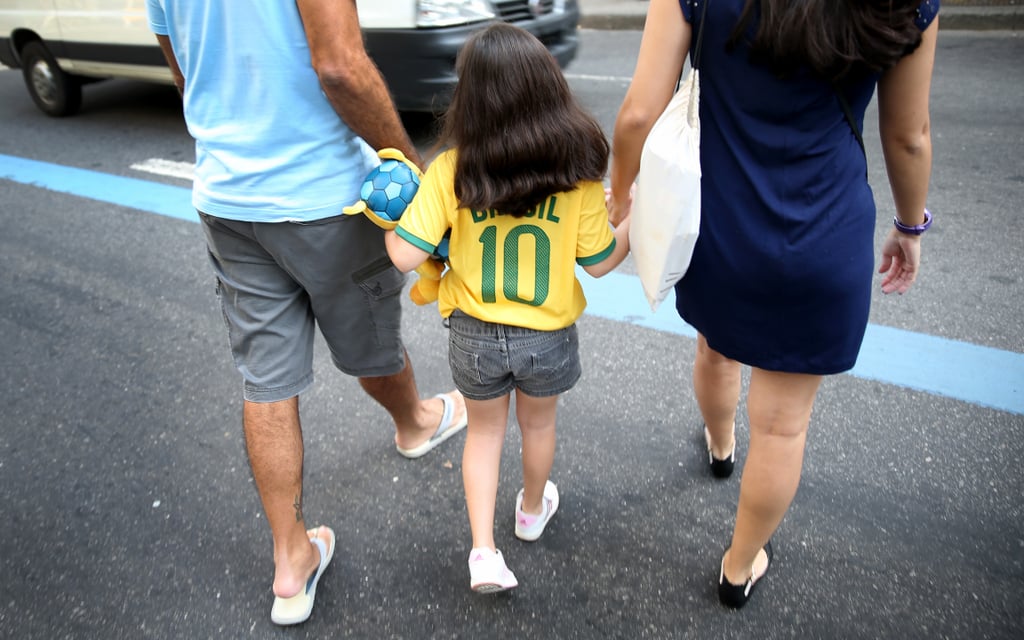 A little girl showed off her Brazil jersey.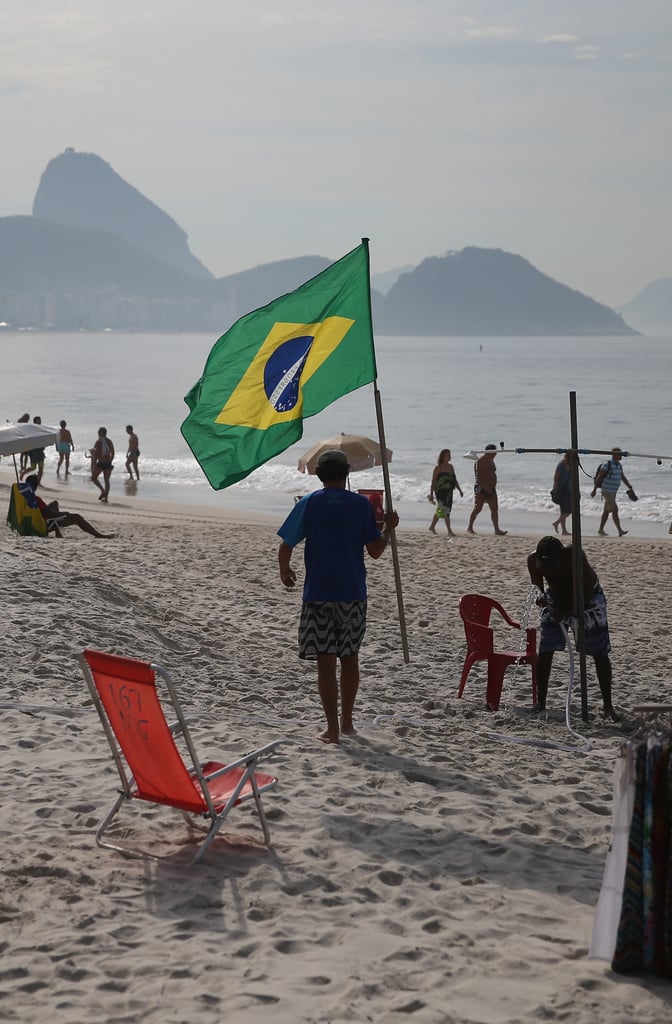 A man carried his Brazilian flag along the beach in Rio de Janeiro.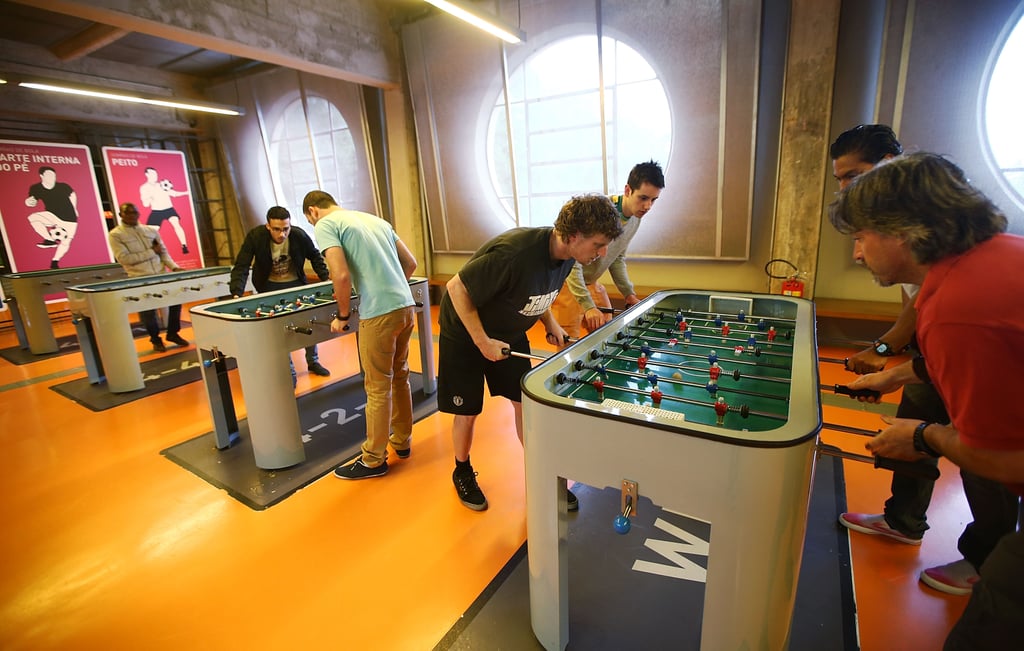 In São Paulo, people played foosball in the Museum of Football.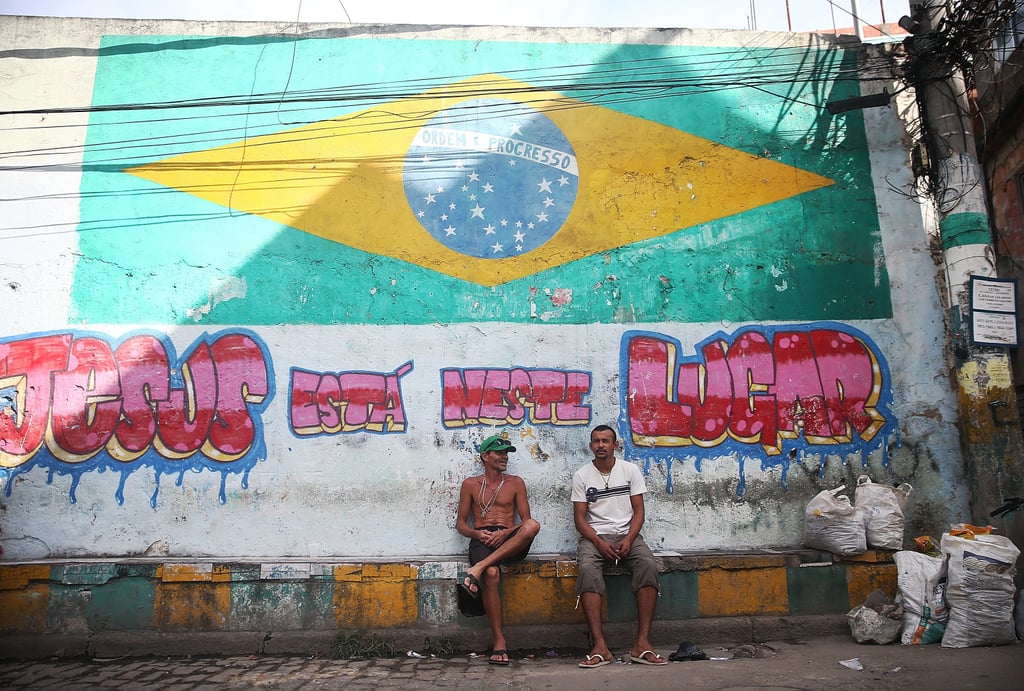 People sat beneath a painted flag in Rio de Janeiro.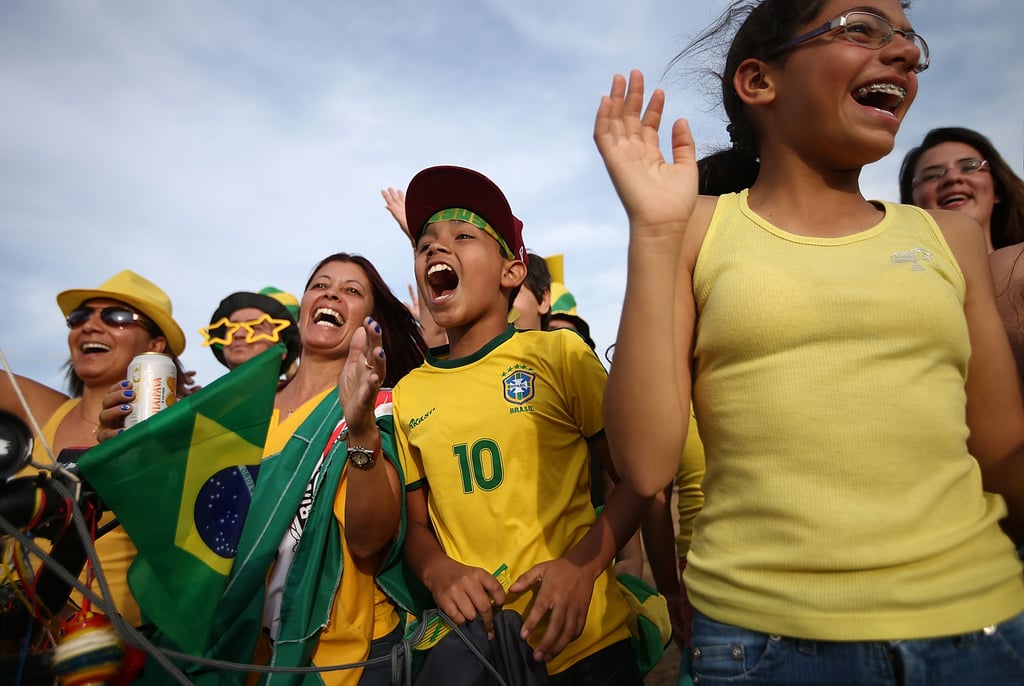 Brazil fans cheered as they stood outside Itaquero Stadium during the World Cup opening ceremony rehearsals.