Breaking Dawn Pt 2 Review
First of all I am sorry for my absence, sadly I have a new interest now that has been taking me over. I still love Twilight though and think Rob is a beautiful and amazing actor.
So of course I saw Breaking Dawn Pt. 2 just today.
WARNING: SPOILERS APPROACHING! (And believe me, they are the most major in the entire saga).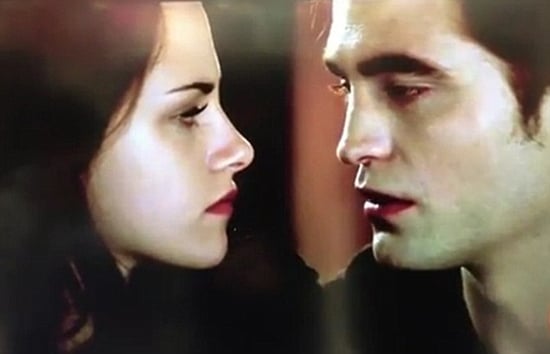 Wow, just (sorry but) HOLY FUCKING SHIT!
OK first of all, that girl Foy who plays Renesmee, not as old looking in the film as she seemed in the trailers but still I think they could have done better. Her hands were kind of creepy(I know odd feature to pick out but I couldn't help but notice), they kind of looked like a woman's hands! Her nails were even kind of long.
Unlike the first part this one did not really keep to the book but mostly in good ways.
The scene where Bella finds out that Jacob impritinged on Renesmee and smacks him around, EPIC. I hate to say this but that was for once a decent piece of acting by Kstew. I wonder how many emotional laxitives she took to accomplish that? Sorry.
Love that they actually show Jacob wolfing out for Charlie. Poor guy, I thought he was going to have a heart attack. So cute how they imply that Charlie and Sue Clearwater are kind of dating. He is a good guy who was alone for so long, he deserves to finally find love again like Renee.
Oh and so glad they kept the Bella/Emmett arm wrestle! That was Epic!
The gathering of the witenesses was a lot more interesting, and they portrayed Bella's shield well. I was wondering how that would turn out.
Ok I gotta cut to the chase now.
WARNING, this is where the major spoilers start!
The confrontation scene, ok what the hell was with Aro giggling like a psycho when Renesmee approached him? That's not Aro and I hated his hair, his New Moon hair was way better. He's not one of those guys who can pull off long hair.
Then I actually think I WENT INTO SHOCK when Carlisle's head ripped off and the entire time watching that brutal blood bath. Seth being killed was sad for me too he's the only wolf I like! A couple of times it seemed like Edward came close to being killed too, and that REALLY freaked me out. I was like "Oh God come on NOT EDWARD"!
The whole time I was actually wondering in the back of my mind if it was an Alice vision. THANK GOD it was.
Geeze that was heavy!
But then the ending where Bella pushes her shield away so Edward can hear her mind was great. The only thing about it is that it didn't really seem like thoughts that really held any evidence of her love for him, they basically used it as a series montage. What I would have done instead is used the scenes from Bella's POV that Edward was not around to realize, such as how she suffered when he left, and told Rosalie that there was nothing she'd ever want more than Edward. Although I guess there aren't a whole lot of those in the movies. Even in the books most of her love for Edward that was unknown to him is pure thought that can't really be shown.
I am really glad they had it out in the meadow instead of in the cottage, it was a lot more meaningful there.
I also love the way they did the credits, with shots from all of the saga and even pages from the books.
Overall I found it brilliant, can't wait for the DVD.