Lucky us! To celebrate Britain's Mother's Day [1], the Duke and Duchess of Cambridge released a new family portrait [2]. In the photograph taken by Jason Bell, we see 8-month-old Prince George joined by his mom, dad, and dog Lupo. If he's anything like his great-grandmother, Prince George is just getting started. During her life, Queen Elizabeth has sat for 741 official portraits. Over those eight decades, the image of the monarchy has evolved, representing its changing relationship with the public. Queen Elizabeth has gone from an adorable child princess with a serious side to a maternal monarch with four children to a dignified icon who represents duty and accessible tradition.
Like the queen's portraits, the Cambridges' newest photo also captures their personalities and place in the royal family. Prince William and Kate come across as young and informal, but with the soft focus and heavy filters, they're also near perfect. Hardly a flaw in sight, not that you could notice any with the adorable, chubby-cheeked baby heir there to distract you. Like a medieval royal perched on his balcony, William and his family appear to be looking slightly down toward the commoners. But with his family dog and rolled-up sleeves, the future king of England is also telling Britons that he's just like you! To put the photo in context, take a look at past occasions for royal portraits.
Babies and Family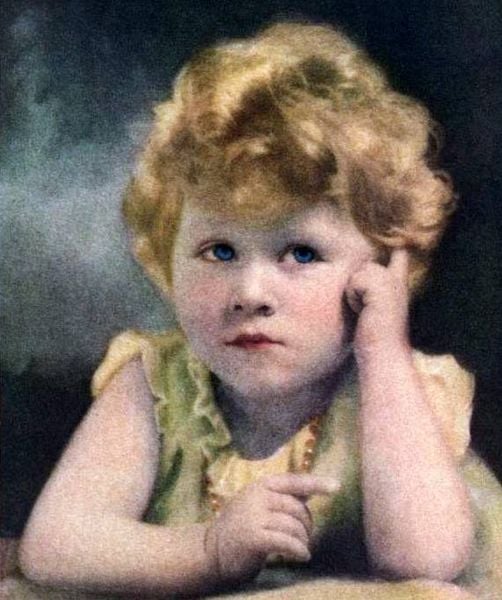 This 1929 portrait of Princess Elizabeth (now the queen) featured added color and a little bit of sass from the 3-year-old royal.
Source: Wikimedia Commons [3]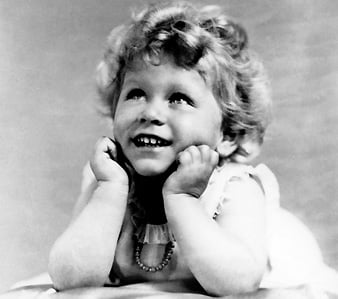 At age 2, Elizabeth was all smiles.
Source: Photo courtesy of The British Monarchy [4]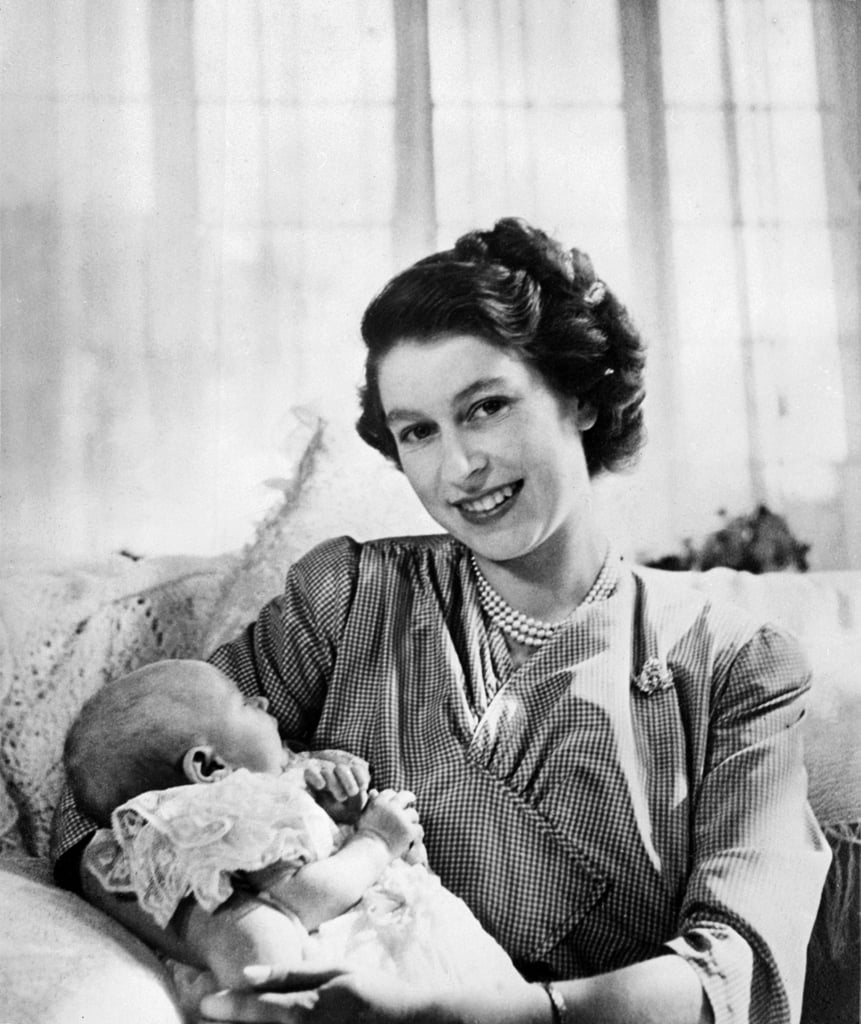 Still a princess and heir apparent, Elizabeth posed casually with a baby Princess Anne in 1953.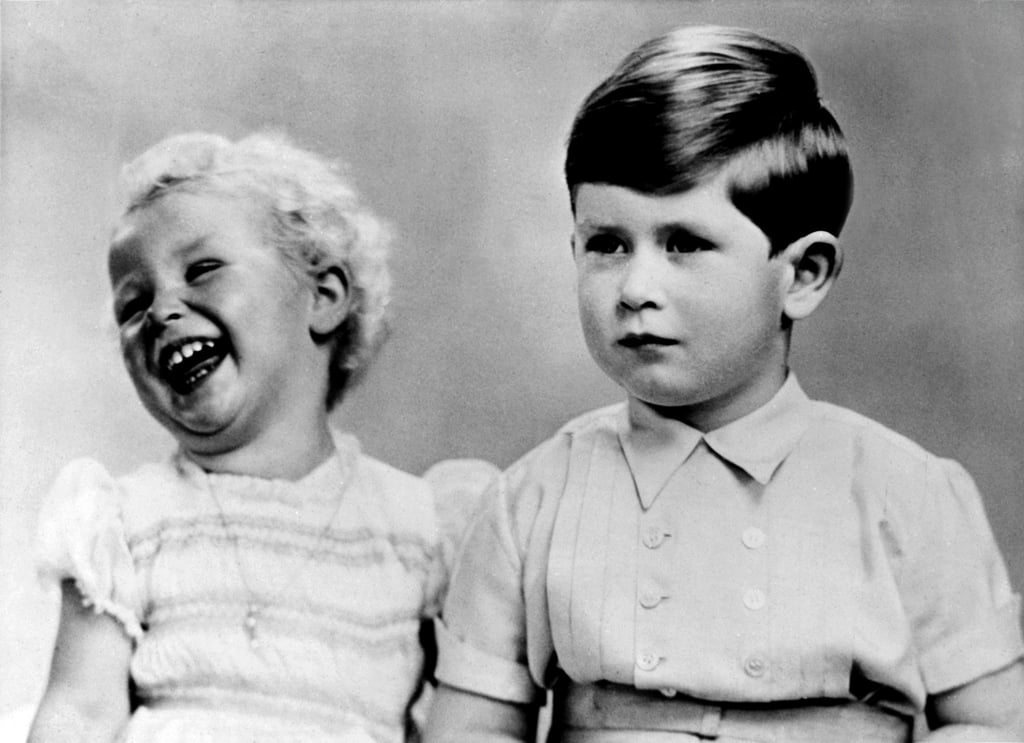 Prince Charles proved to take this portrait session very seriously, unlike his younger sister, Princess Anne. The image captured their personalities.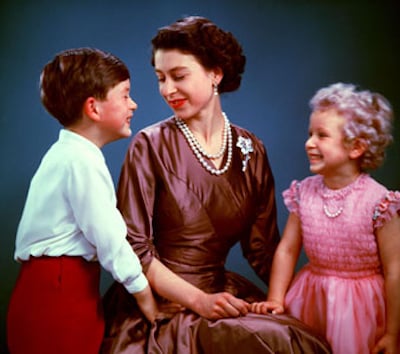 In 1954, the newly crowned Queen Elizabeth displayed her maternal side with Prince Charles and Princess Anne.
Source: Photo courtesy of The British Monarch [5]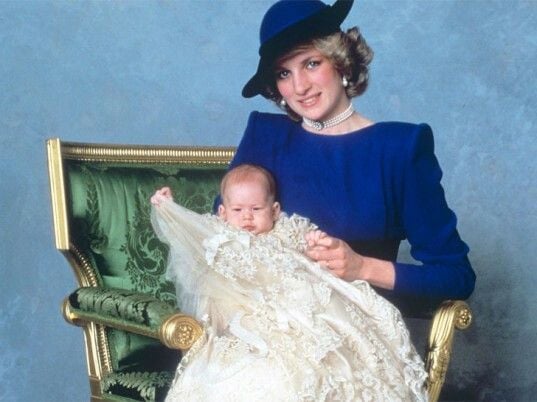 This portrait of Prince Harry and Princess Diana, from his christening, featured the blue studio background many of us recall from our school pictures.
Source: Photo courtesy of The British Monarchy [6]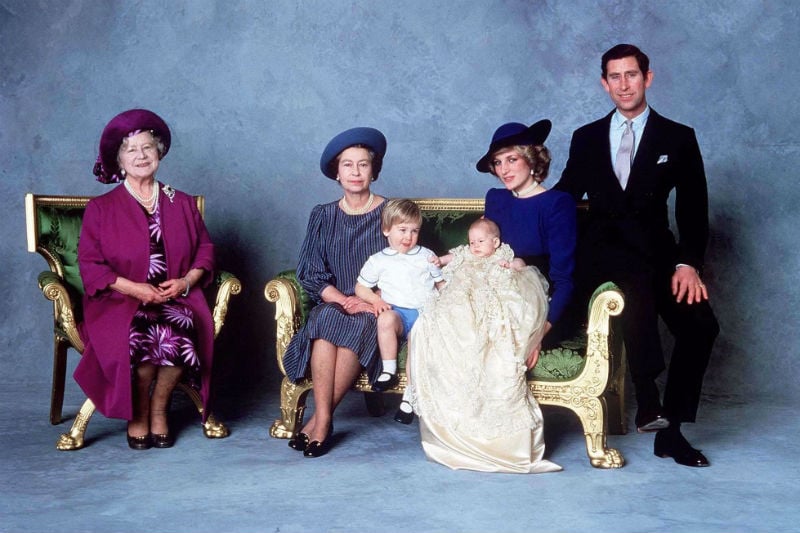 More of the blue background for this family portrait from Harry's big day!
Source: Photo courtesy of The British Monarchy [7]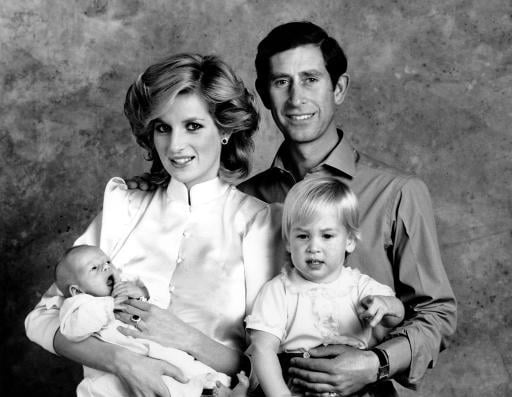 This Wales family photo once again employed the studio look of the time and caught the little ones in motion.
Source: Photo courtesy of The British Monarchy [8]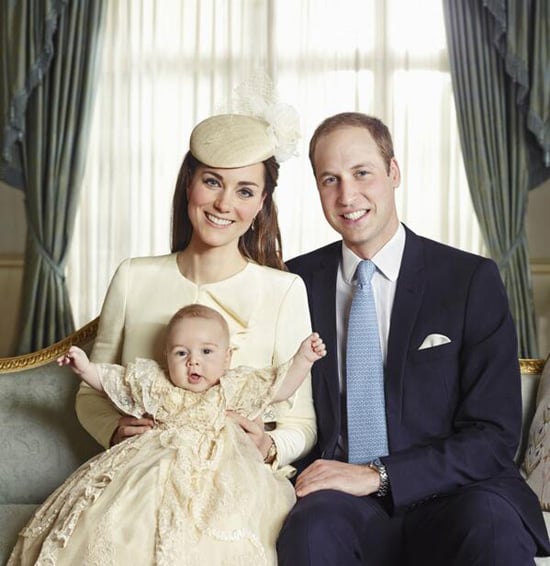 Prince George's christening photo [9] captured his playful side.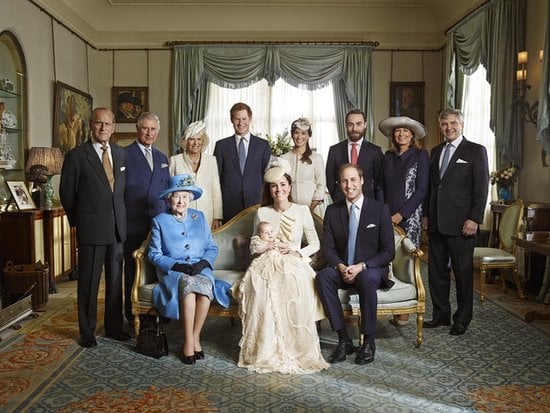 The event was also a perfect chance to snap a family portrait.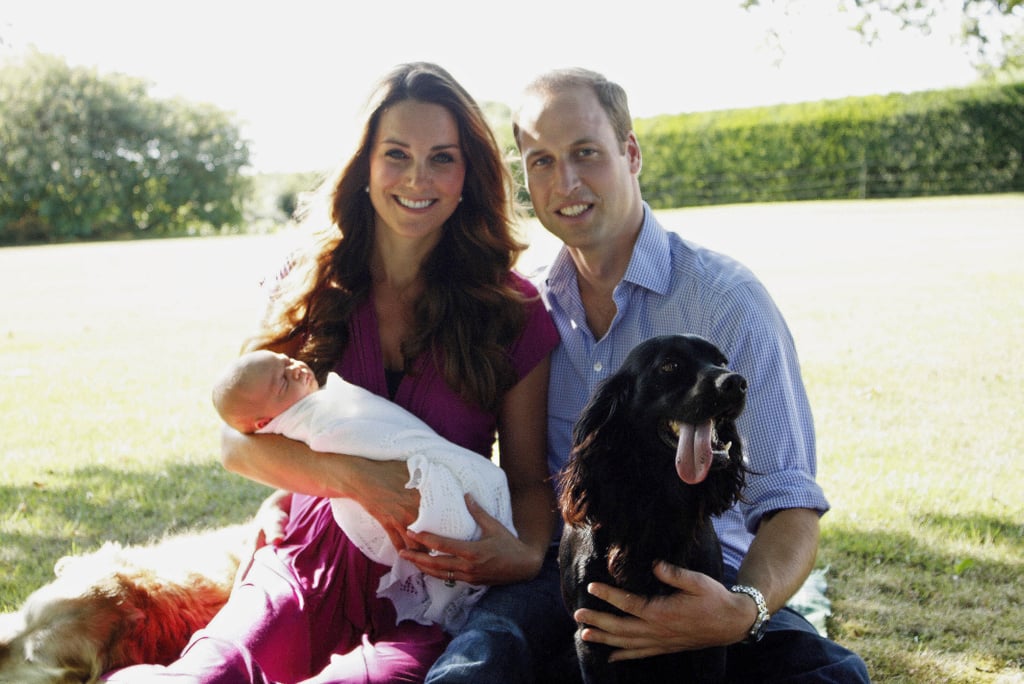 In August 2013, William and Kate released a photo taken at the Middleton family home by Kate's father, Michael.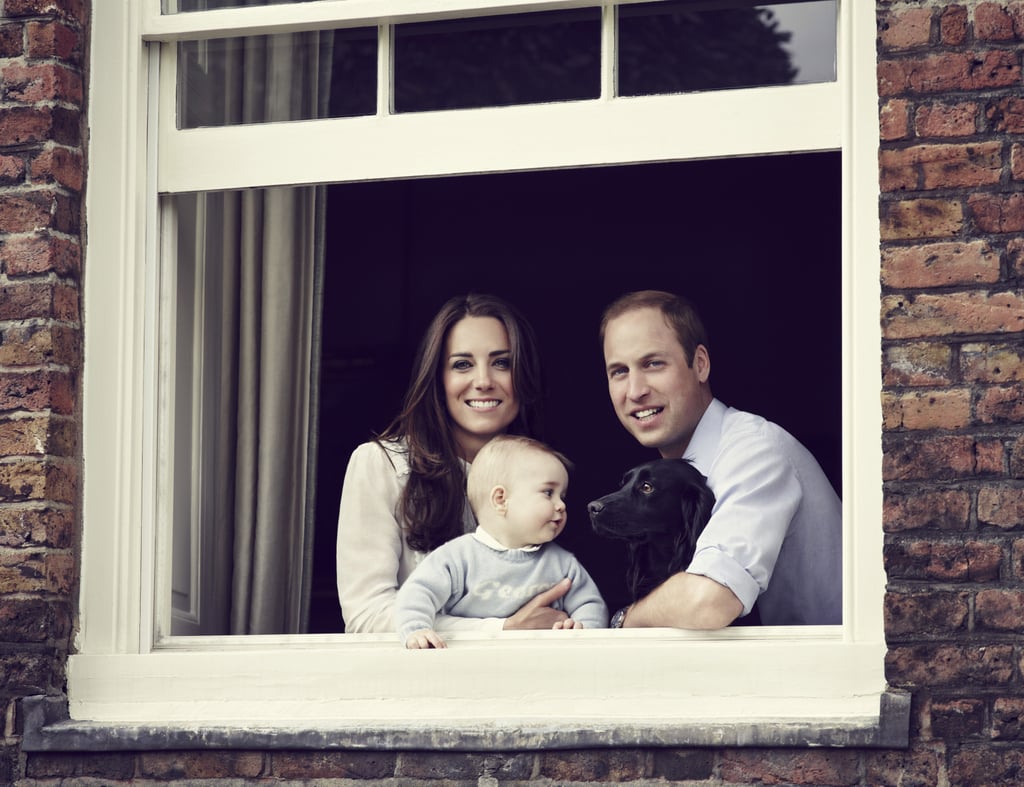 The Cambridges appear both relatable and aspirational in their latest portrait, which has a hint of an Instagram-like filter popular today.
Life Events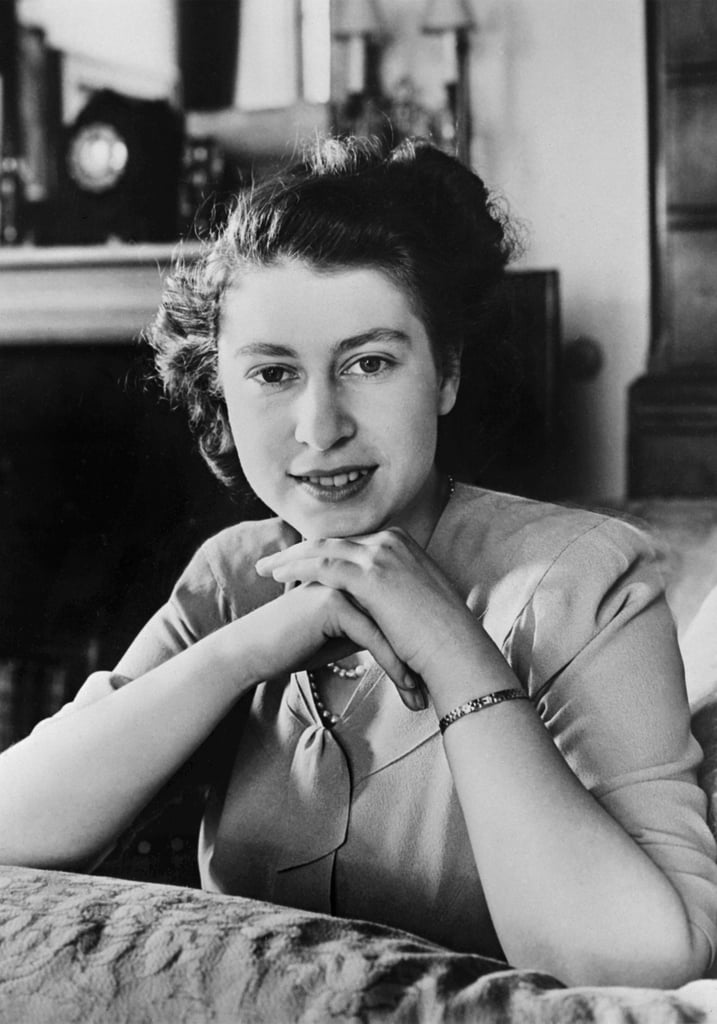 Ahead of her 21st birthday, then-Princess Elizabeth posed for a candid portrait.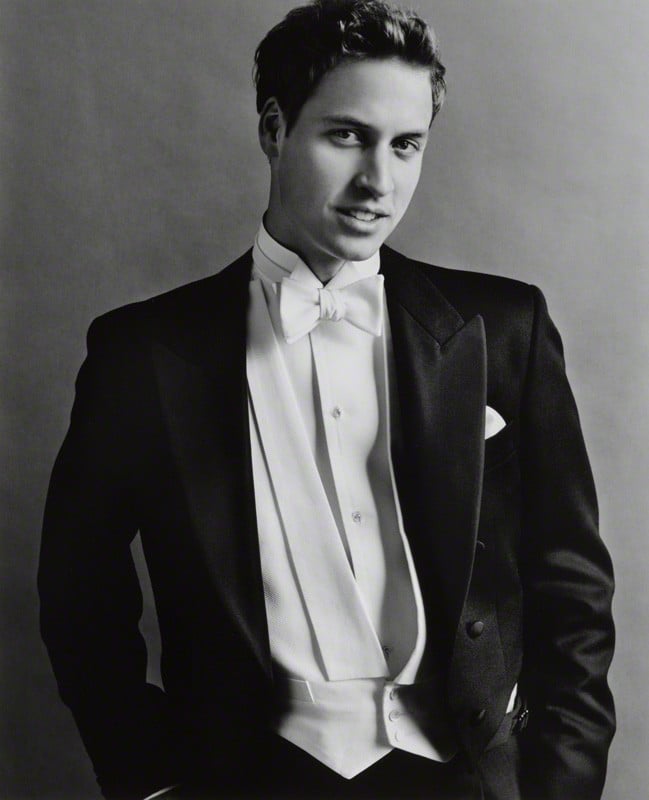 Prince William posed for his 21st birthday portrait, taken by Mario Testino.
Source: Photo courtesy of The British Monarchy [10]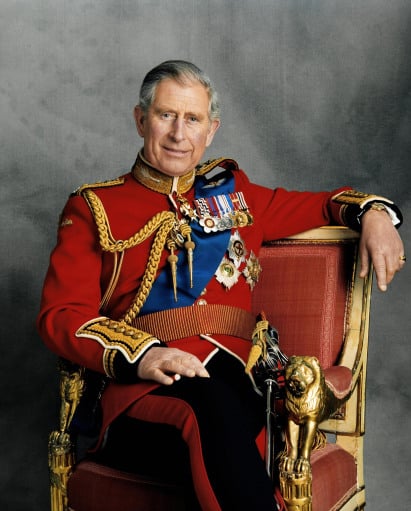 Prince Charles looked at ease in the portrait commissioned for his 60th birthday. The relaxed demeanor contrasted with the formal uniform.
Source: Photo courtesy of The British Monarchy [11]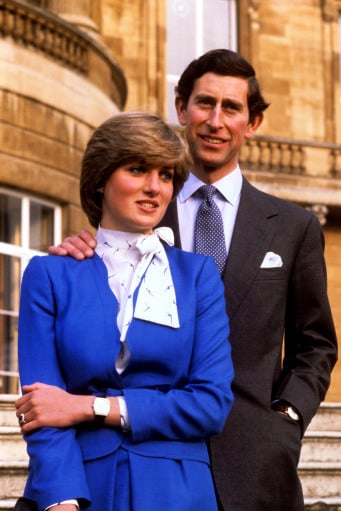 Prince Charles and Princess Diana stood for engagement portraits. Notice the sapphire ring Kate wears today.
Source: Photo courtesy of The British Monarchy [12]
Prince William and Kate Middleton commissioned Mario Testino to take their engagement shots.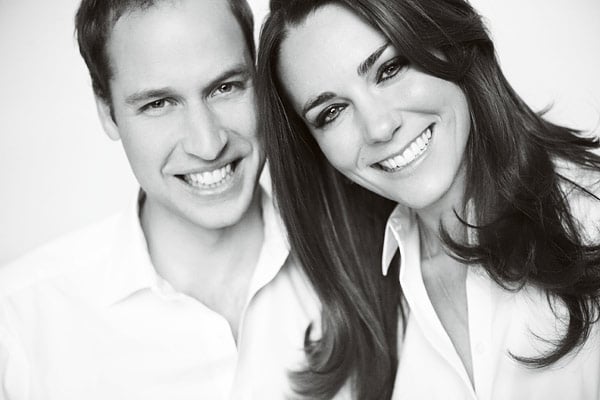 The engagement photos were young and modern.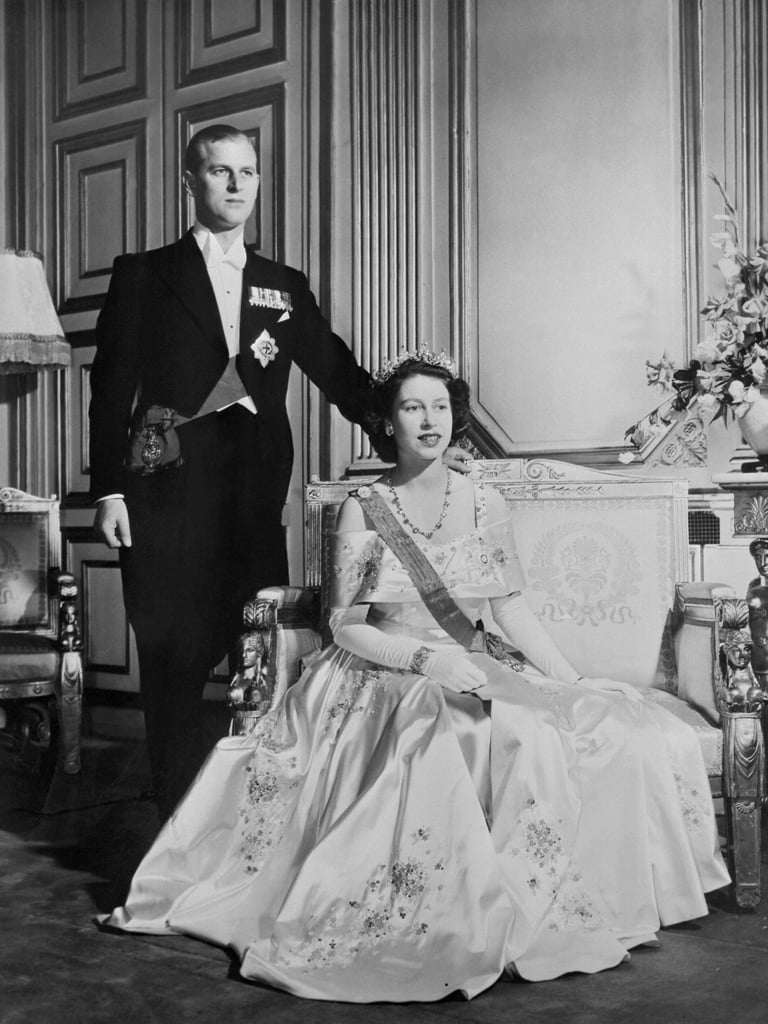 Princess Elizabeth and Prince Philip sat for a portrait on their wedding [13] day in 1947.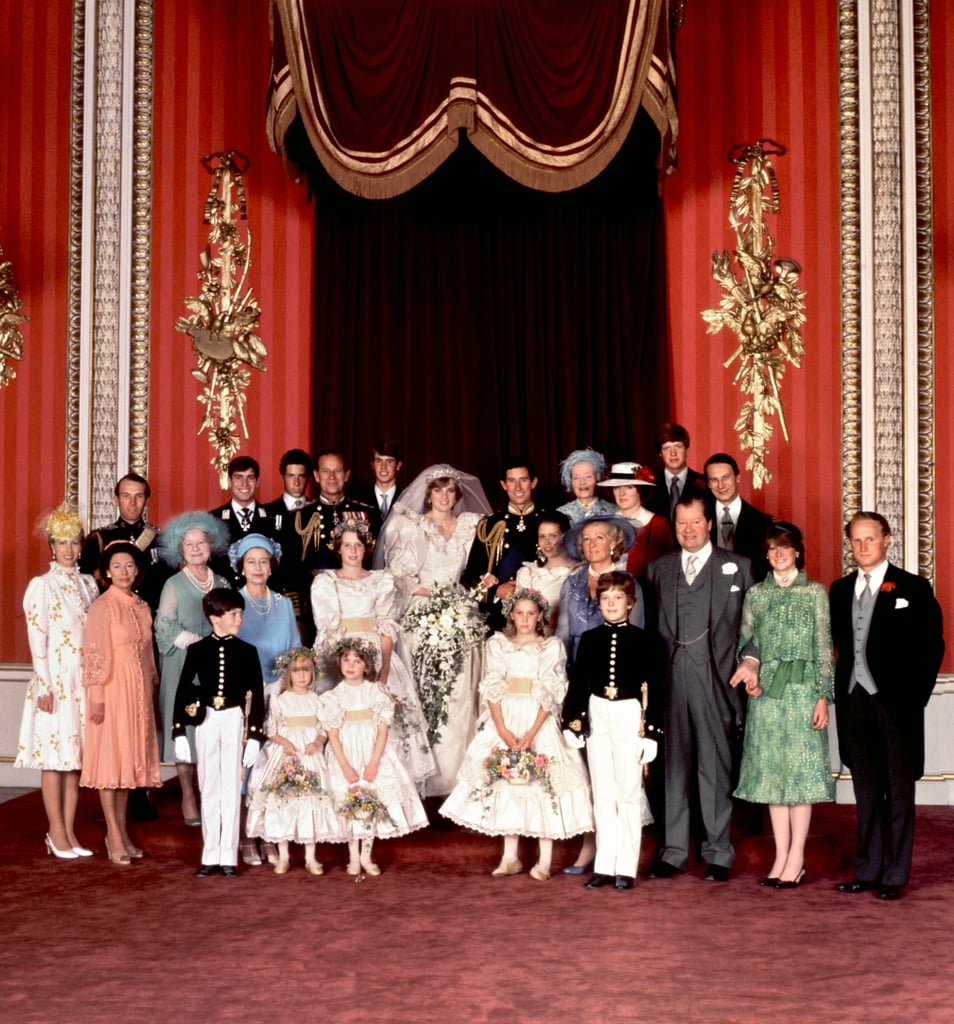 An official family photo was taken on Prince Charles and Princess Diana's wedding [14] day in 1981.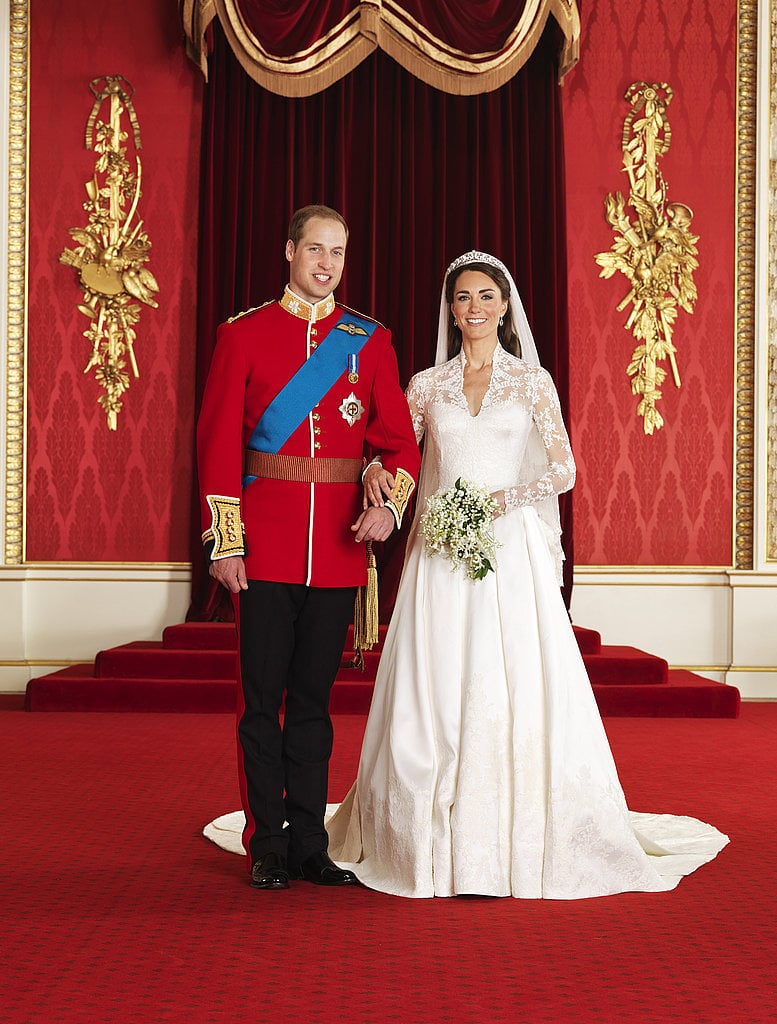 Prince William and Kate also had official portraits taken.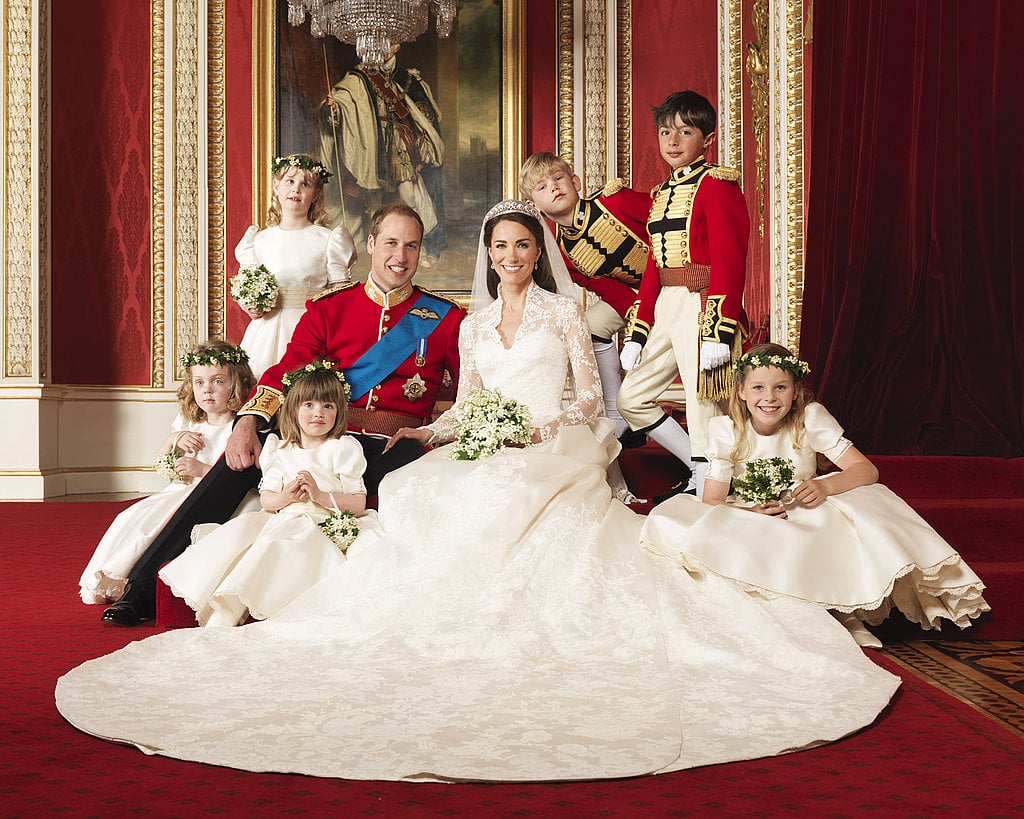 The wedding [15] party got in on the fun.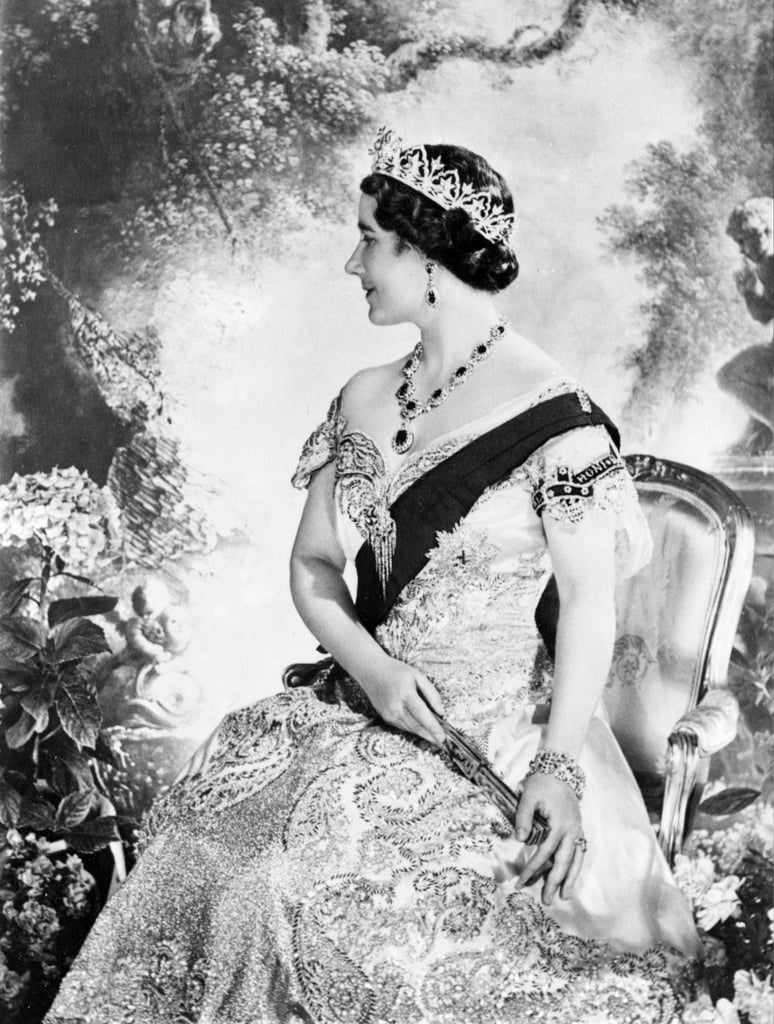 The former Duchess of York (Queen Elizabeth's mother) posed for a traditionally regal portrait on her husband's coronation day in 1937.
Queen Elizabeth and Prince Philip posed for a traditional coronation portrait as well.
Source: Photo courtesy of The British Monarch [16]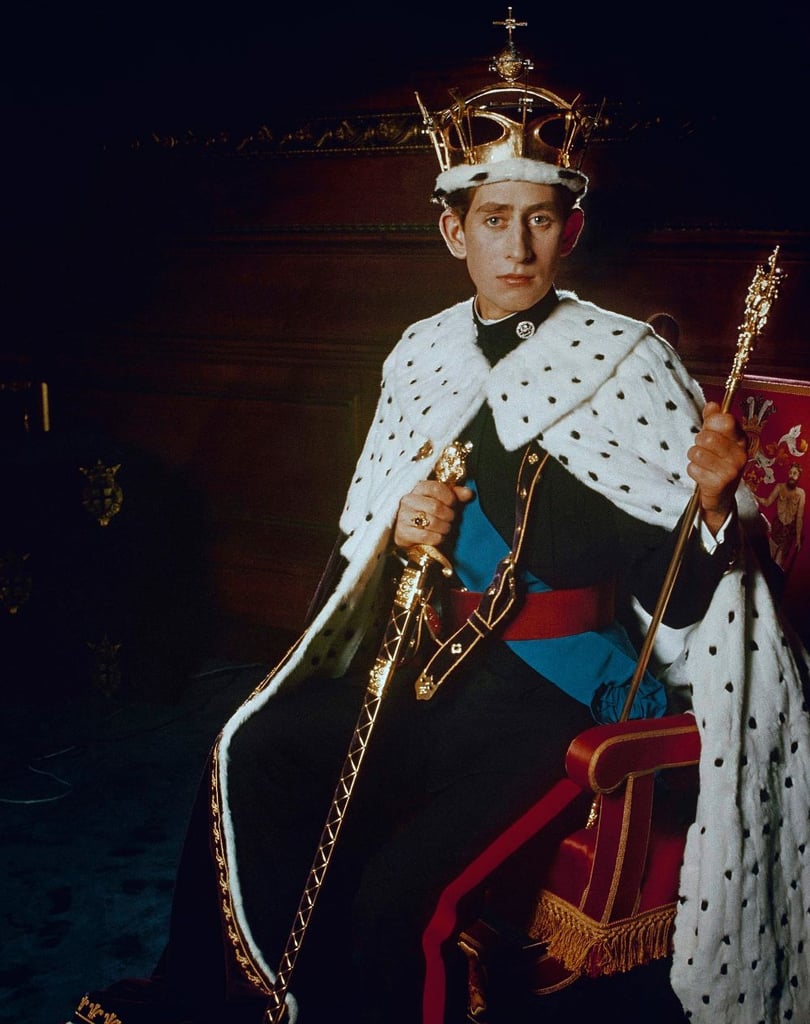 At the age of 21, Prince Charles posed for a portrait following his investiture as the Prince of Wales, a state event similar to a coronation.
Source: Photo courtesy of The British Monarchy [17]
Commissioned Paintings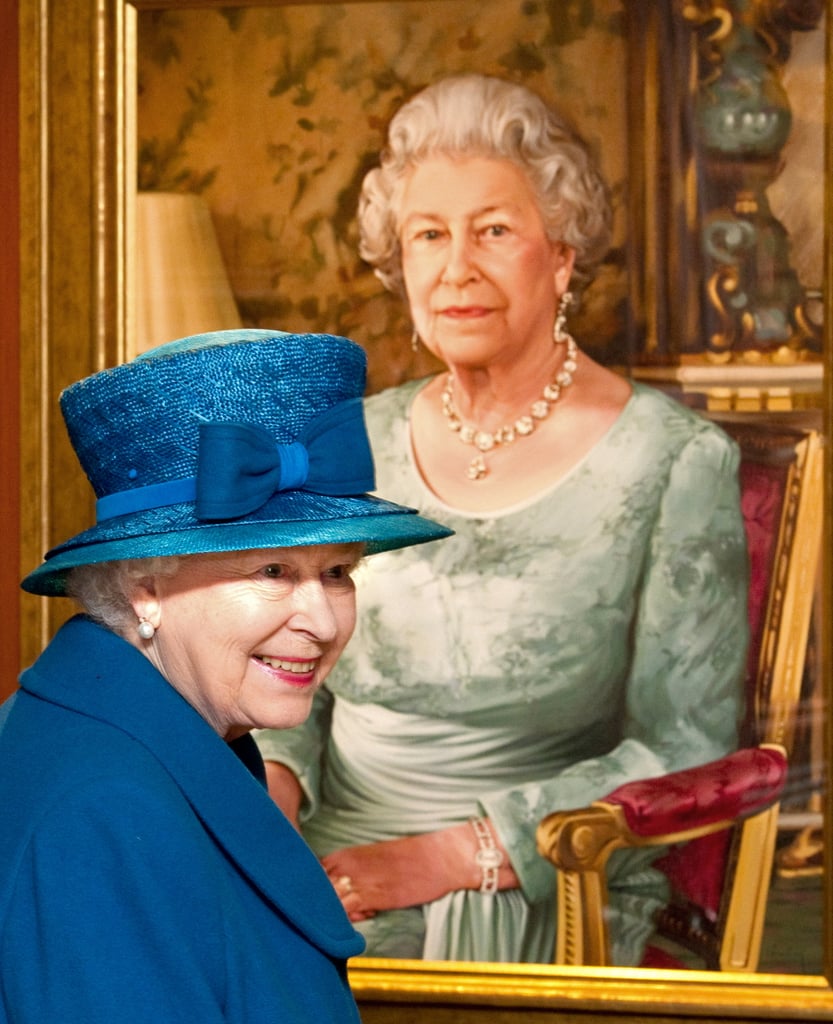 A commissioned painting is a time-honored royal tradition. Queen Elizabeth stood near one titled "The Queen's Room" in 2010.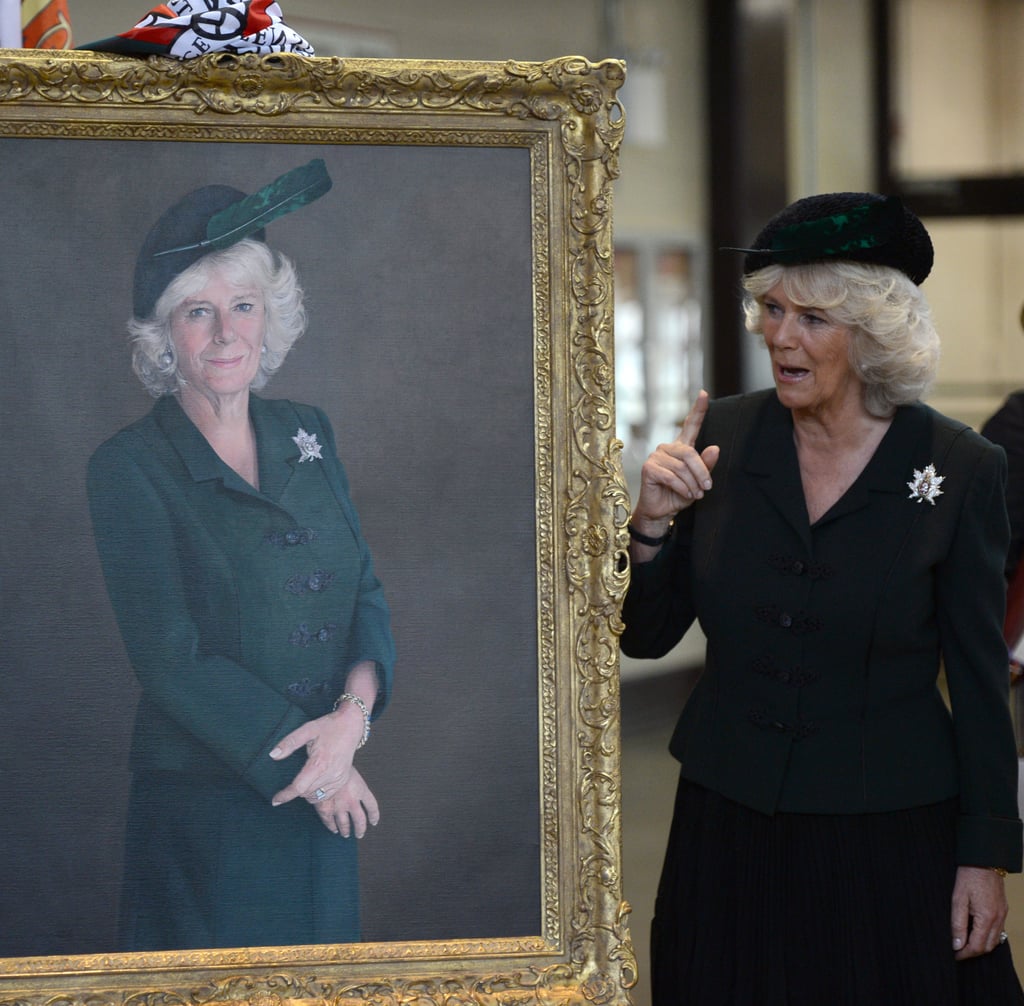 Camilla, the Duchess of Cornwall, unveiled a portrait of herself while on tour in Canada. She was even wearing the same ensemble!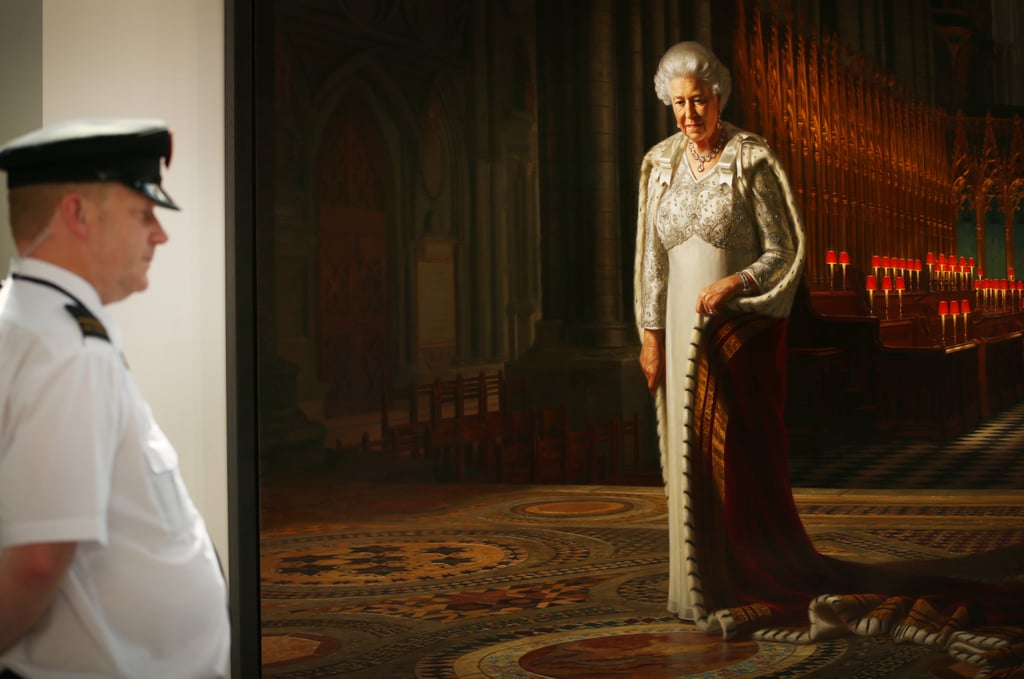 This portrait called "Glorious" was commissioned for the Diamond Jubilee to show the queen in the later years of her 60-year reign. After it was vandalized, it went back on display in Westminster Abbey with extra security.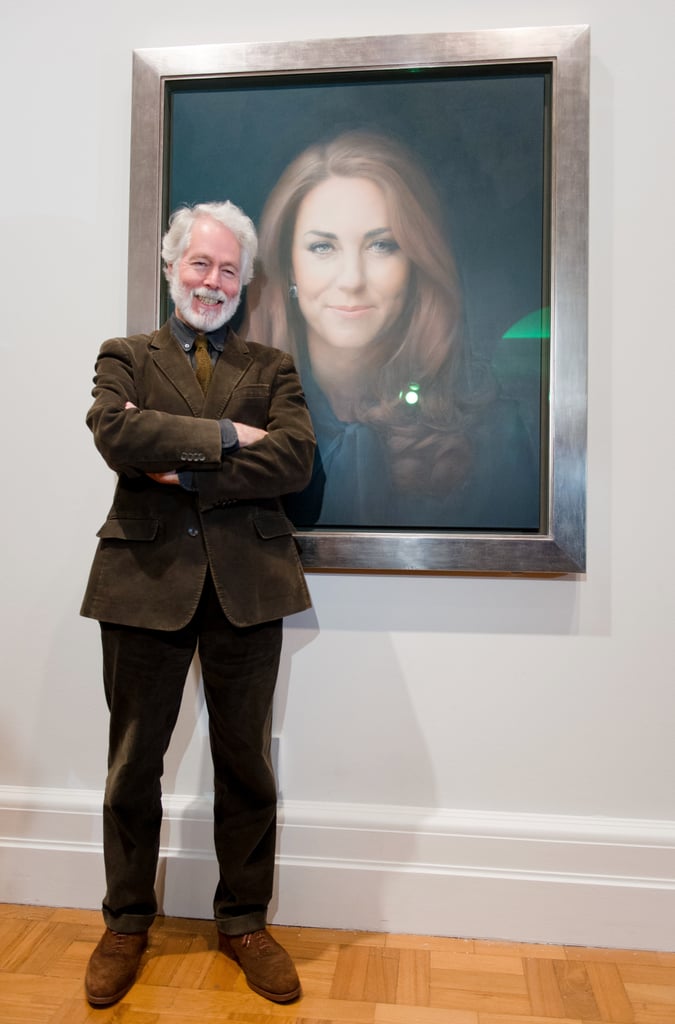 At the National Portrait Gallery, artist Paul Emsley unveiled a commissioned portrait of Kate, which was widely criticized.
For the Media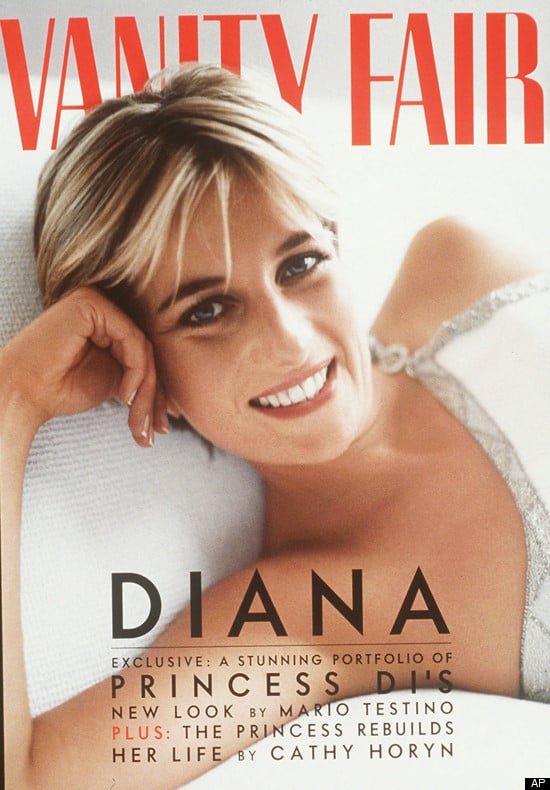 Five months before her death in August 1997, Mario Testino photographed Princess Diana specifically for Vanity Fair. The shots were fresh and natural and showed a Diana comfortable with her role outside the royal family. Inside, the newly divorced princess modeled some of the gowns she wore during her marriage, which she was auctioning off.