There are some things that only true, dedicated Britney Spears [1] fans will understand. Her career spans decades, moving from plaid and pigtails to sequined bodysuits to the fierce look she has today. From the schoolgirl era to the VMAs stage, Britney's proven time and time again why she's a pop icon. To celebrate her icon status, let's take a trip down memory lane with the journey of being a Britney fan — in GIFs.
Britney's dance moves first caught our attention on The Mickey Mouse Club in the early '90s.
Then, in 1998, she released "(Hit Me) Baby One More Time," and we started wearing plaid skirts and pigtails, because obviously.
We weren't the only ones —€" everyone wanted to be Britney.
She started getting a little racier, and we wanted to trade our plaid skirts for red latex . . .
And baby-doll tees . . .
Britney was a bona fide pop princess, and we couldn't get enough.
In 2000, she announced she was "officially" dating *NSYNC's Justin Timberlake, the other love of our lives.
The world basically stopped when they wore matching denim.
By 2002, we were fighting with our friends over who would dress up in which Britney outfit.
We saw Crossroads in theaters (twice) and had a giant sleepover.
We watched her kiss Madonna, and it felt like a passing of the torch.
Just when we thought we couldn't love her any more, she released the "Toxic" video. #Flawless
In 2004, she and Kevin Federline got engaged, and we tuned in to their reality TV show.
She took a bit of time off after their wedding, so we doused ourselves in Curious perfume and bought her greatest-hits album.
When she became pregnant, we were happy for her —€" Britney, a mom!
And shortly after, another pregnancy! A little brother for Sean Preston!
Then things got a little rocky in her personal life, and we felt like we were in a glass case of emotion.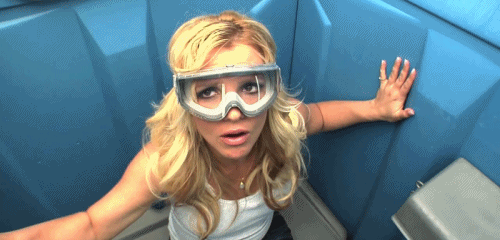 We just wanted everyone to Leave. Britney. Alone.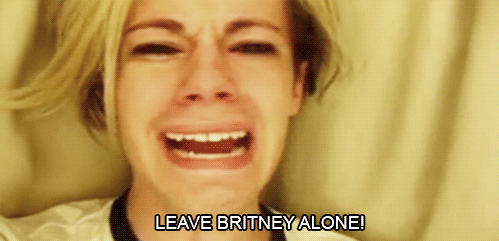 As she struggled, we took on the critics.
When people picked on our beloved Britney, we put on the "I'm a Slave 4 U" video and said, "Boom. Trump card."
Then, the Blackout album came in 2007. It's Britney, b*tch.
By the time the 2008 VMAs rolled around, we were waving our Britney flags high. She dominated!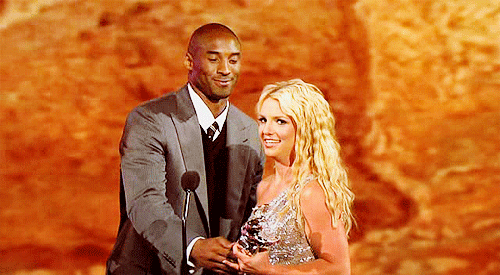 That same year, she opened up in an MTV documentary, putting it all out there.
Aaand cue the comeback! (See: "Womanizer.")
Since then, we've been Screaming & Shouting for Britney at every turn.
We squeal over her adorable sons and feel a teensy bit jealous that they've probably inherited her moves.
And don't even get us started on when she became a judge on The X Factor.
Because no one does a "WTF" face like Britney.
When she performed a medley of her greatest hits in 2016, she proved that nobody could ever take her place.
And she showed off her adorable personality on Carpool Karaoke.
Her triumphant return to the VMAs stage gave us chills.
And her music video for "Sleepover" made us rethink our entire life.
Bottom line? Britney Spears is a pop queen.
Happy birthday, Britney!