It looks as if the entire Kardashian crowd has descended on Paris in preparation for Kim Kardashian [1]'s big wedding [2] to Kanye West [3], but there is one person missing — Brody Jenner. Kim's step-brother is reportedly skipping out on the event [4] because his girlfriend, Kaitlynn Carter, was not invited to the the bash. The couple was spotted having lunch together in LA on Thursday as the rest of the clan prepared for Kim's nuptials in Europe. Traditionally, significant others of less than one year are not invited to weddings and, considering that Kim and Kanye are reportedly keeping the guest list very limited [5], they probably couldn't fit her in. Meanwhile, Brody's brother, Brandon Jenner, and his wife, Leah Jenner, have already arrived in the City of Light with Brandon and Brody's dad, Bruce Jenner. Bruce will walk Kim down the aisle despite his recent estrangement from Kim's mom, Kris Jenner.
Kim and Kanye's wedding [6] festivities will reportedly begin in earnest on Friday evening, but the Kardashian-Jenner clan may have kicked things off a little early. The brood stepped out for a shopping trip at Dior after a visit to the Eiffel Tower on Thursday, then followed up the day of tourism with a family dinner at the Costes Bar — Kim slipped into a Balmain mini dress for the evening outing after having worn a fitted leather frock during the day. The Kardashian sisters' hairdresser, Jen Atkin, has been sharing behind-the-scenes snaps from her time in Paris with the wedding party, and captioned a photo of Khloé Kardashian walking to a family dinner [7] on Wednesday as being "Day 1." However, Khloé, Jen, and the rest of the Kardashian sisters all arrived in the City of Light [8] earlier this week. Is this just a taste of the pre-pre-party?
Kim wore a beaded Balmain mini dress for dinner in Paris with her family.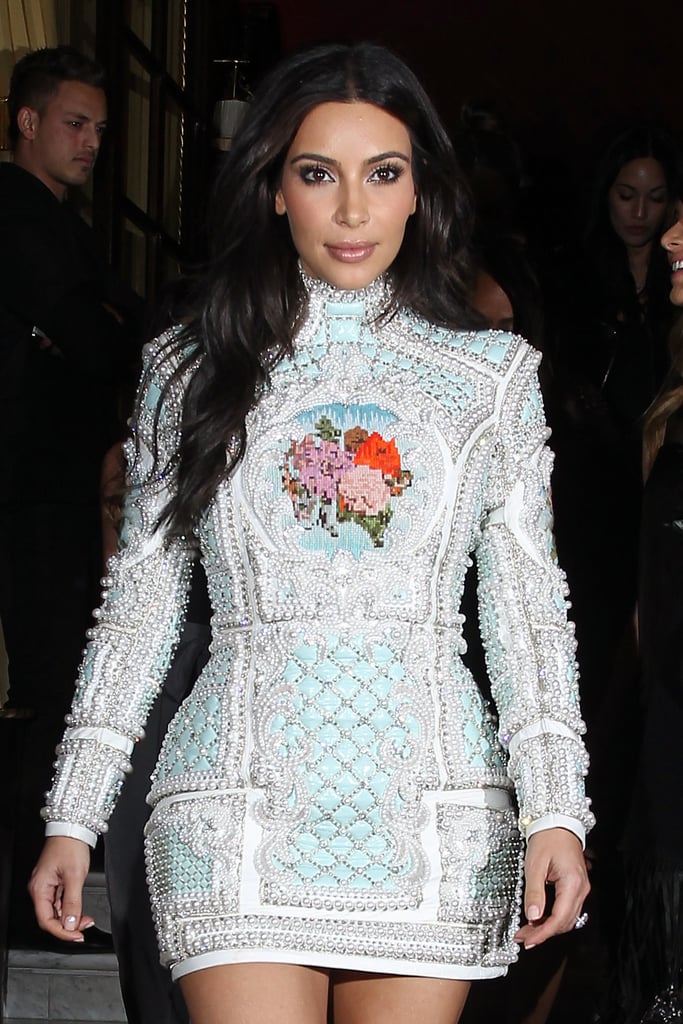 Khloé Kardashian wore a striped dress to a family dinner on Wednesday.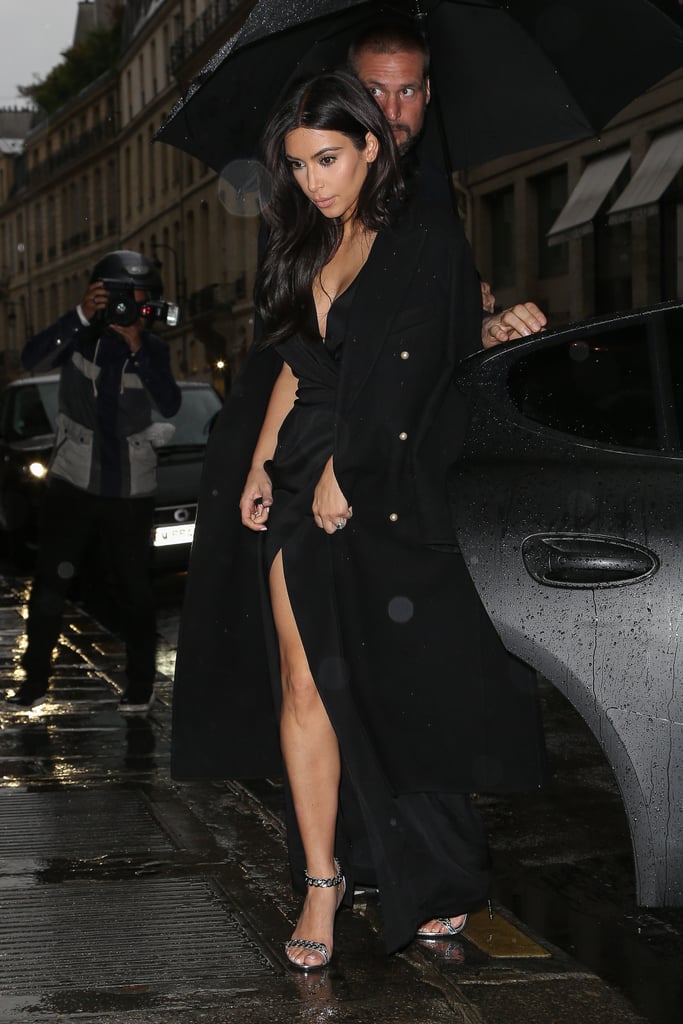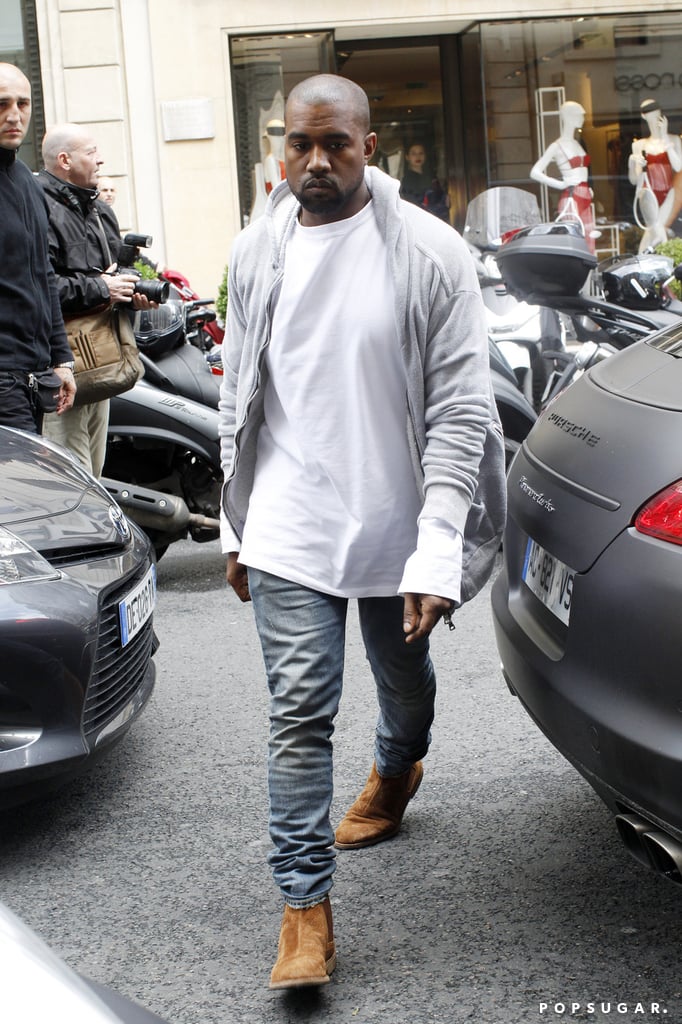 On Thursday, Kanye West [9] visited Lanvin with his father.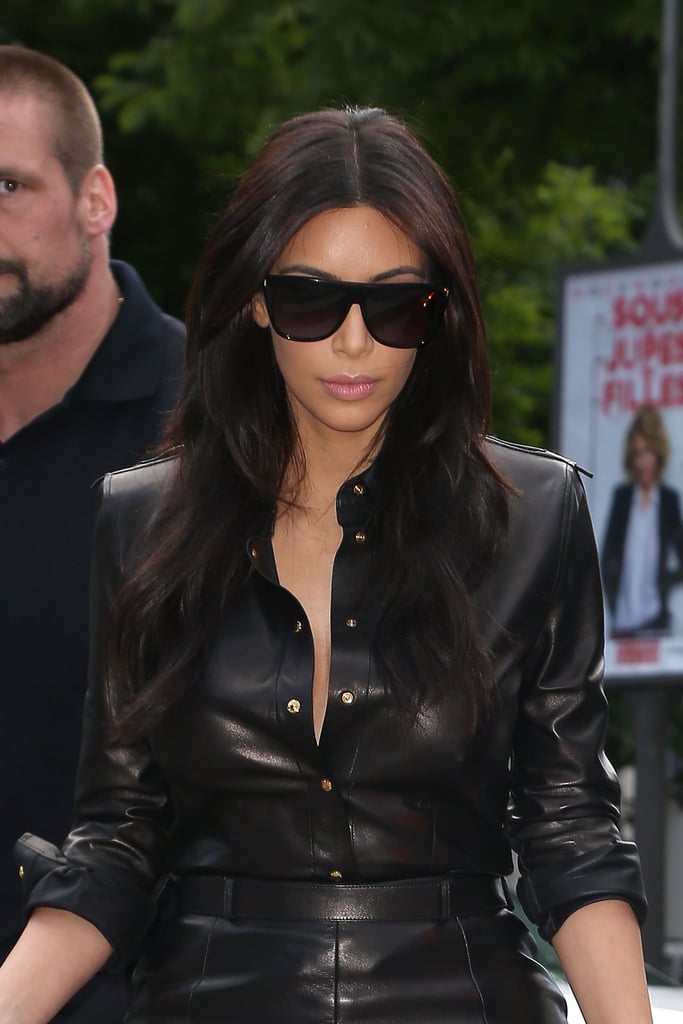 Kim wore a black leather dress during a Thursday errand run.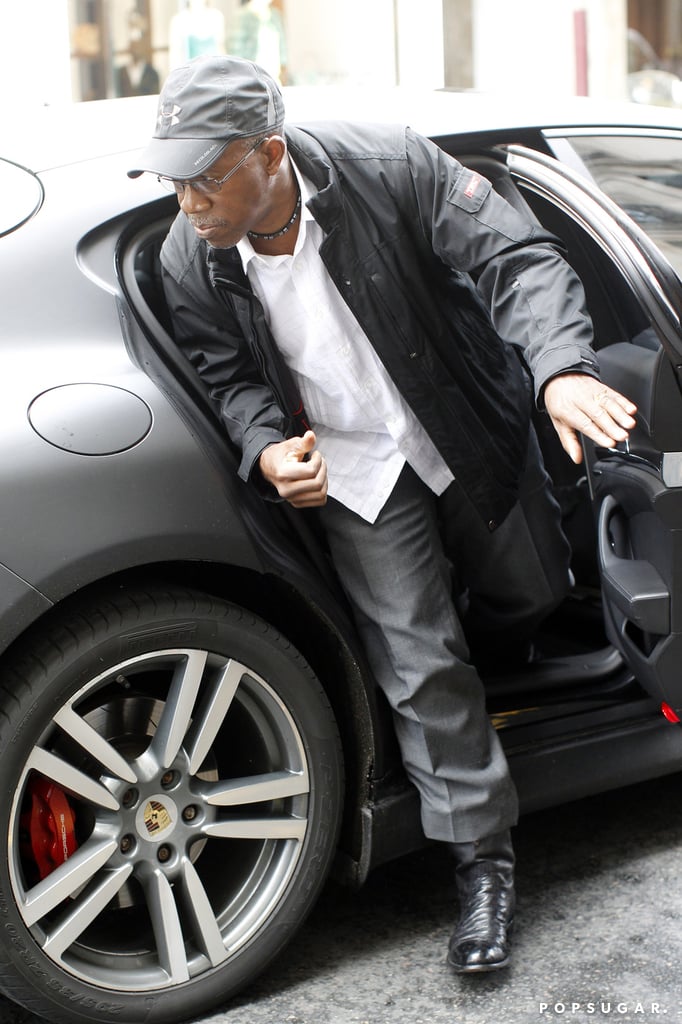 Kanye's father, Ray West, arrived at Lanvin with his son on Thursday.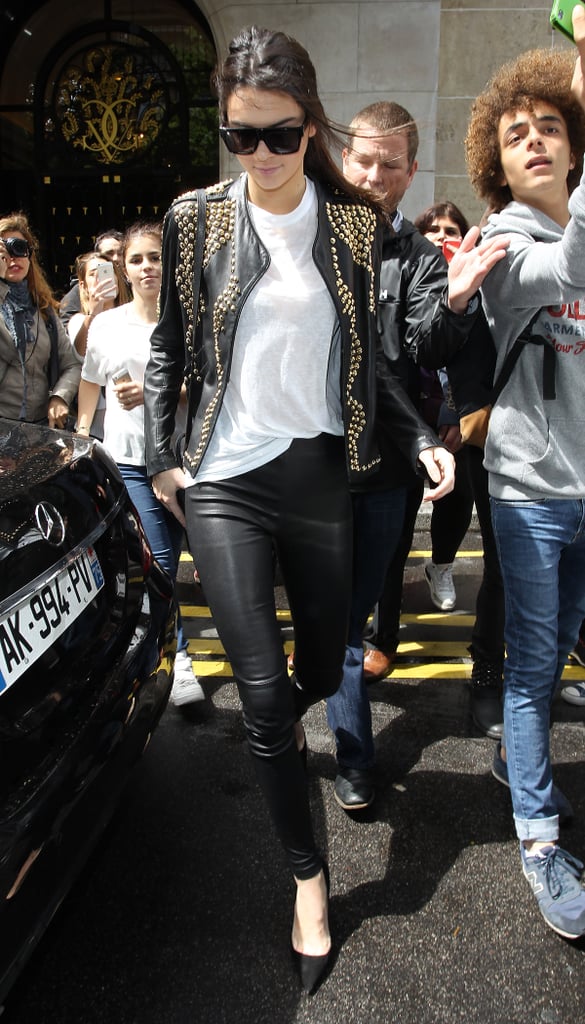 Kendall Jenner left the George V Hotel on Thursday.
Kim looked like a very chic bride-to-be as she went to lunch at L'Avenue on Thursday.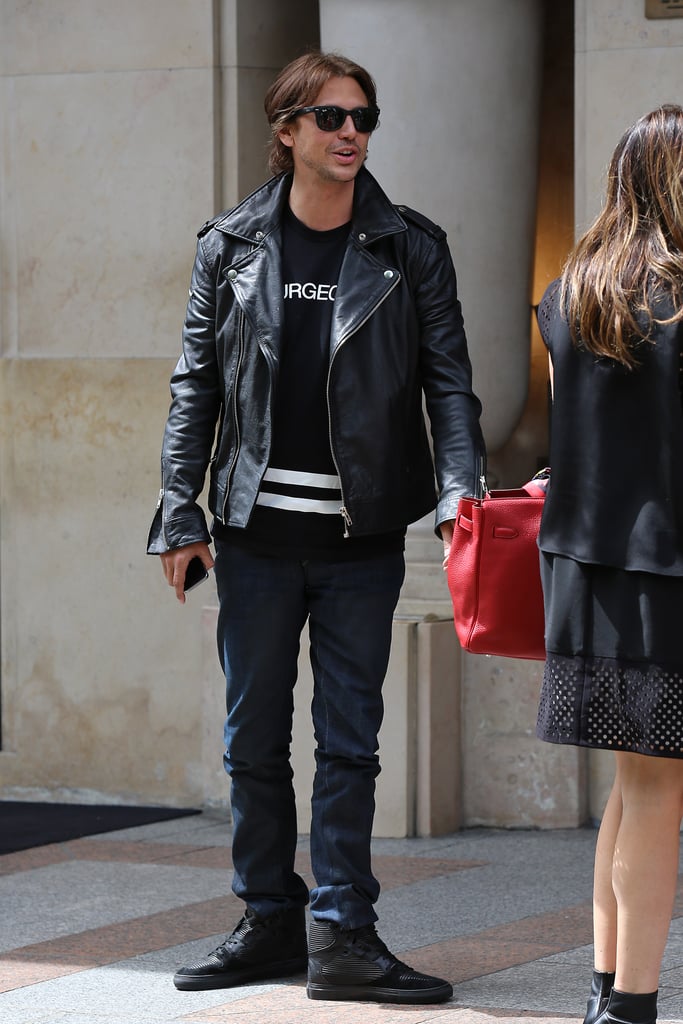 Kim's best friend, Jonathan Cheban, popped up in Paris on Thursday.
Brody Jenner had lunch with his girlfriend in LA.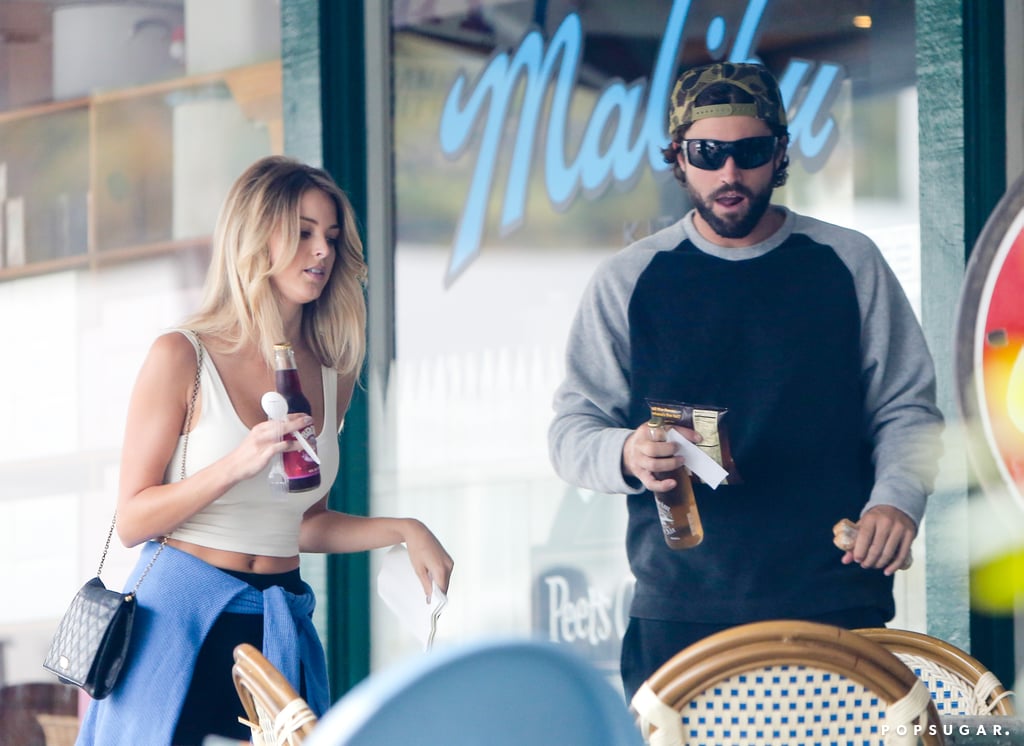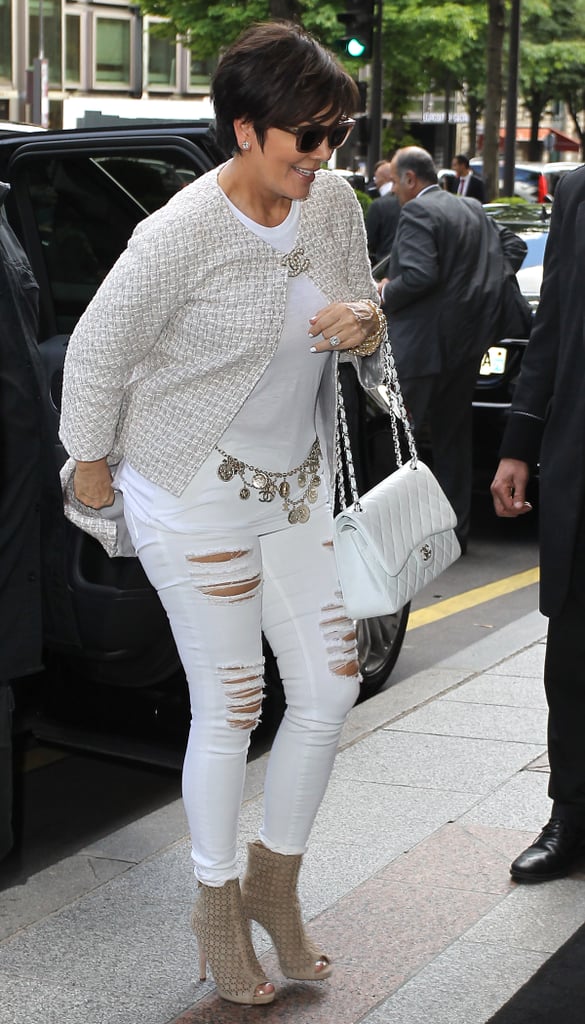 Kris Jenner arrived at the George V Hotel on Thursday after a day on the town.
Kourtney Kardashian wore a spotted skirt during a Thursday outing in Paris.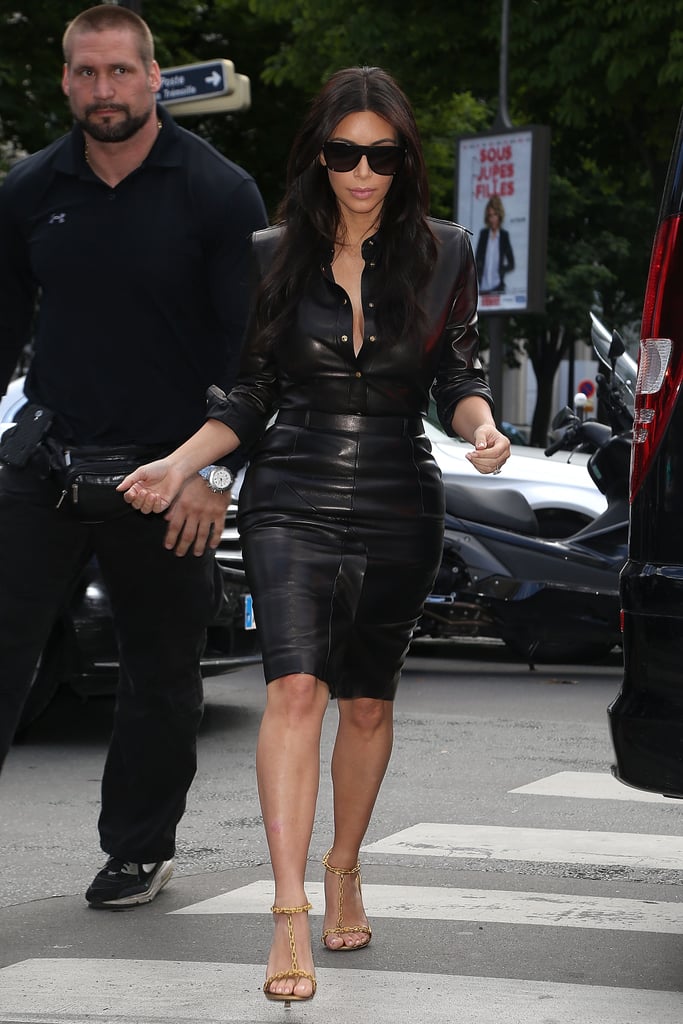 Kim is ready for her wedding [10].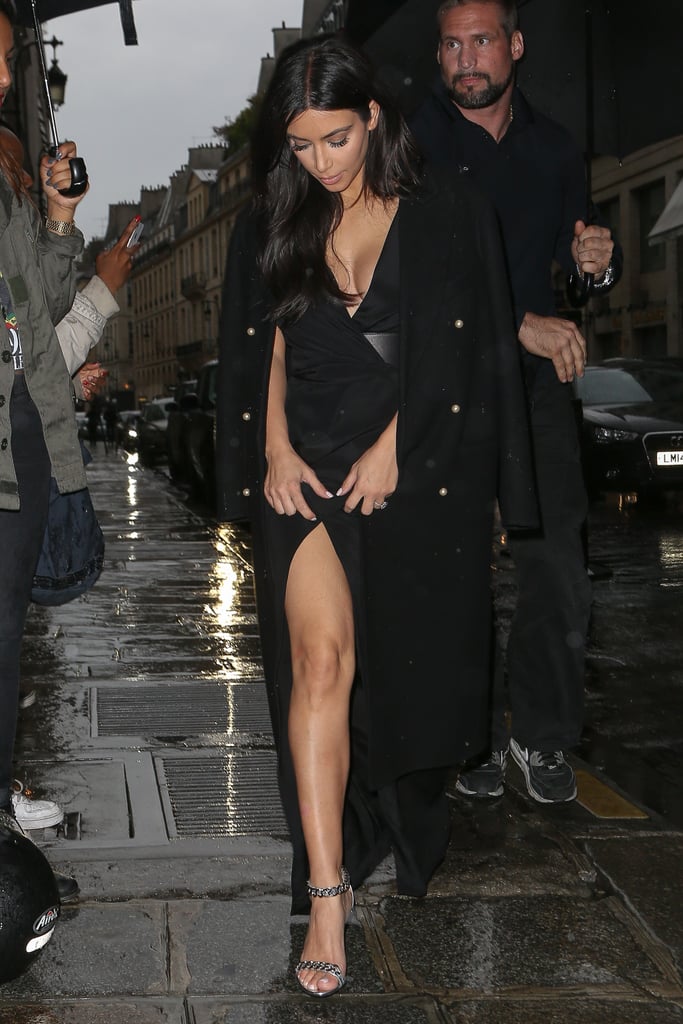 Kim Kardashian [11] wore a sexy dress on Wednesday night.
Kaitlynn Carter and Brody Jenner had lunch in LA.