Unlike many of her Hollywood friends, Cameron Diaz [1] never got married and had kids, but don't expect her to be longing for a family now. The actress opened up about her decision to not have a baby during her younger years in a new interview for the August issue of Esquire [2], which hits newsstands on July 8. Keep reading to hear Cameron's thoughts on motherhood, as well as how she feels about being in her 40s and what it was like for her to go naked for the first time on camera in her upcoming film, Sex Tape.
Source: Vincent Peters / Esquire [3]; Front Page Image Source: Getty / Jason Kempin [4]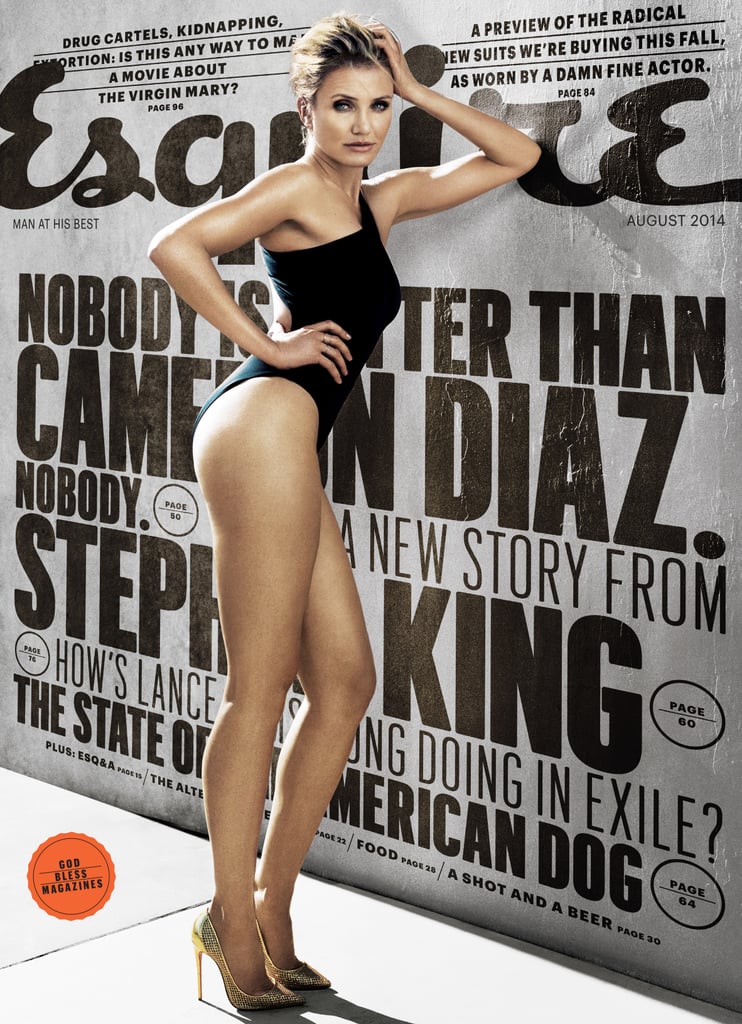 On choosing not to have children: "It's so much more work to have children. To have lives besides your own that you are responsible for — I didn't take that on. That did make things easier for me. A baby — that's all day, every day for eighteen years. Not having a baby might really make things easier, but that doesn't make it an easy decision. I like protecting people, but I was never drawn to being a mother. I have it much easier than any of them. That's just what it is. Doesn't mean life isn't sometimes hard. I'm just what I am. I work on what I am. Right now, I think, things are good for me. I've done a lot. And I don't care anymore."
On being in her 40s: "I like being forty-one. I love it. So much sh*t just falls away. Fear, mostly. It's the best age. That's when a woman knows how to work things, or she doesn't care about that anymore. You just stop being afraid. You don't worry about what men think. You just don't worry that time registers anything awful."
Source: Vincent Peters / Esquire [5]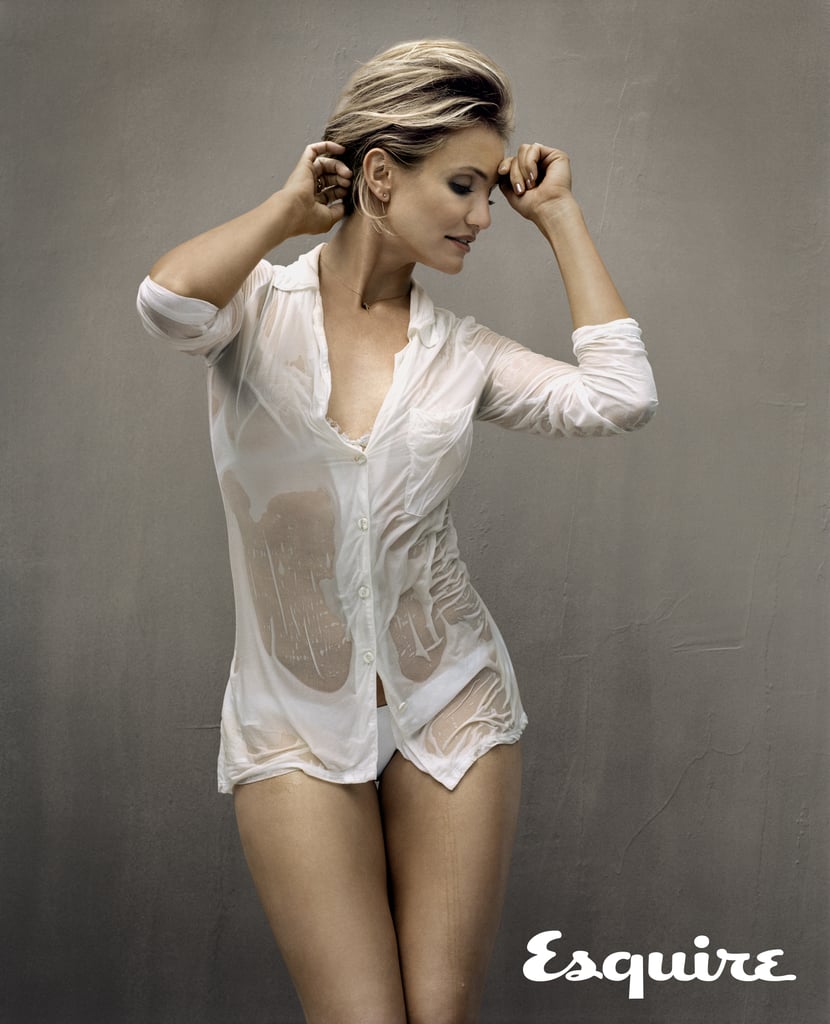 On going nude in Sex Tape: "It's a first for me. But Jason [Segel] gets naked, too. It's just a part of the role. So I did it. I mean you see everything."
On acting: "It's a weird job, right? [For Sex Tape] I found myself in a room in the middle of nowhere Massachusetts at 11:00 at night doing a childbirth scene, and everybody's screaming at one another — Jason, the cameramen, the director. And me acting like I'm trying to push a basketball out of my vajoon. Crazy sh*t, right? And the thing is, I always take a moment to say, 'We're lucky. This is a great job. A fun job.'"
Source: Vincent Peters / Esquire [6]