With the Full House reboot [1] in the works, everyone's talking about Candace Cameron Bure and her real-life BFF, Andrea Barber, returning to the small screen together. To the delight of D.J. and Kimmy fans, both Andrea (aka Kimmy Gibbler) and Candace (D.J. Tanner) have taken to social media over the last couple years to share snaps of their sweet friendship on Instagram. The adorable duo regularly post pictures of their lunch dates, their running adventures, and the Full House glory days, so to get excited for the Netflix series Fuller House, take a look at why D.J. and Kimmy are the cutest BFFs.
Candace: "#NKOTB @andreabarber This will be epic!"
Related: 21 Important Insights You Learned From The Parent Trap [2]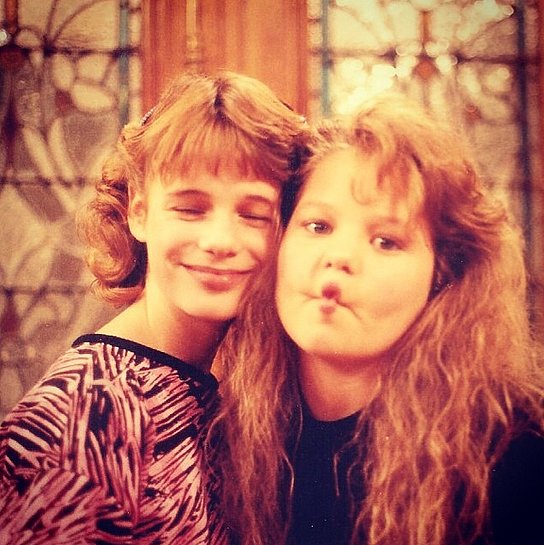 Andrea: "#TBT 1988 @candacecbure Back before we started doing funny face selfies...we were doing funny face selfies."
Candace: "#BFFs. Best Friends Forever — for you Full House fans! #ColorRun @andreabarber"
Candace: "#TBT @johnstamos sent me this oldie but goodie with@andreabarber . Why is my head so big compared to yours?!"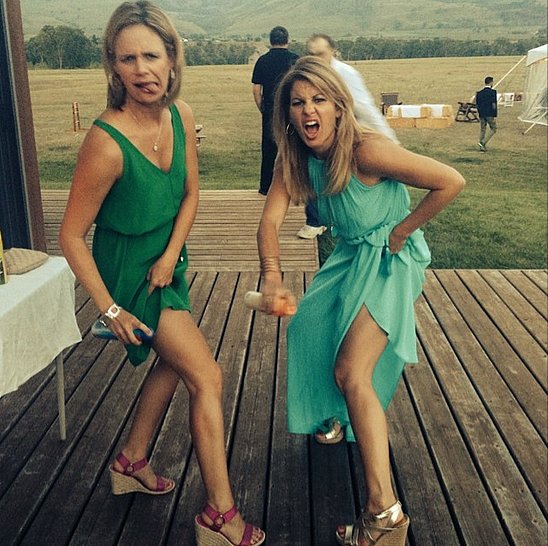 Candace: "Happy Birthday to my partner in crime for 28 years! Love you! @andreabarber"
Andrea: "Three amigas. I think we were all secretly in the running for "coolest bangs." @candacecbure@jodietweetin"
Candace: "Don't freak out!! Yeah, we really are #BFFs@andreabarber"
Andrea: "Pretty sure I was just jealous of @candacecbure's XO earrings in this photo. 1989. #throwbackthursday"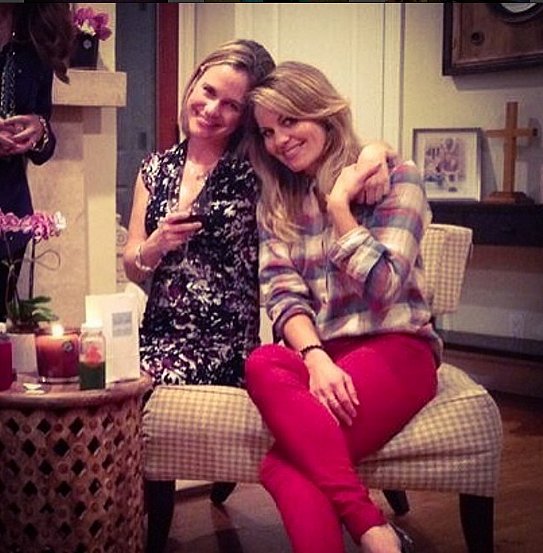 Andrea: "Love this girl so much. Already a champion in my mind. When you throw 100% of yourself into something you've never done before, leave your comfort zone in a very public way, and handle all of the stress & pressure with grace and aplomb....well, that is a success that simply can't be measured by votes or scores. Love you @candacecbure and I'm so proud of everything you've accomplished on DWTS.  I'll be rooting for you tonight."
Andrea: "TGIF, people. Hollywood Xmas Parade, 1991.@candacecbure @jaleelwhite"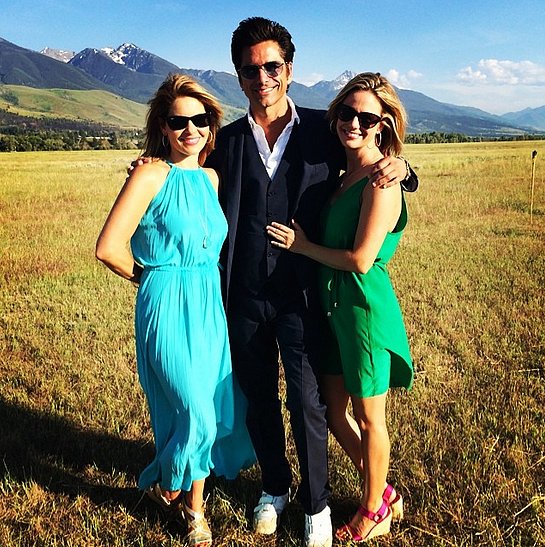 Andrea: "Full hearts here at @dcoulier and @melissabring's wedding [3]."
Andrea: "1989. Hanging at the cool kids table. Oh yeah and@bobsaget too. ; ) cc: @loriloughlin @cooler111@johnstamos"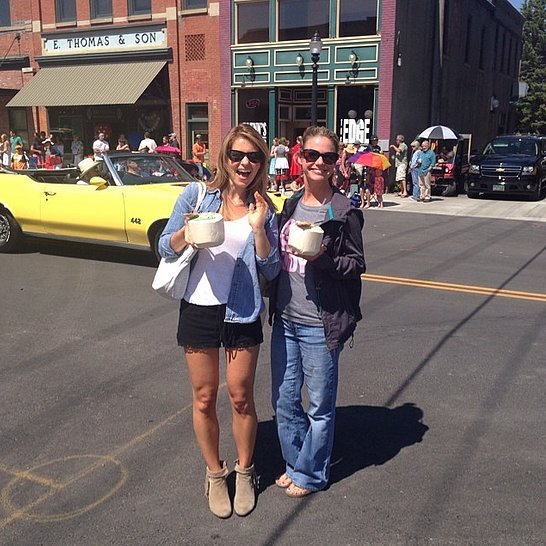 Candace: "Parade day in Montana with @andreabarber"
Andrea: "I think everybody needs a cake like this on their birthday. 1989. @candacecbure #throwbackthursday"
Candace: "Look who stopped by rehearsal! @loriloughlin@andreabarber @markballas #dwts @dancingabc"
Andrea: "#TBT My Senior prom, 1994. The Full House producers rearranged the shooting schedule to shoot all of my scenes first so I could attend my prom. The hair & make-up crew primped me up. My date Ben and I took pictures in front of the fake fireplace on the living room set. Then the cast took this group shot and sent us on our way. One of my favorite memories EVER."
Andrea: "Thanks @candacecbure & @scottweinger for such a great night at #DWTS! This was even more fun than our 1993 prom when DJ and Steve broke up for two minutes and Kimmy's acrylic nails ended up stuck to her date's rear end. @dancingabc"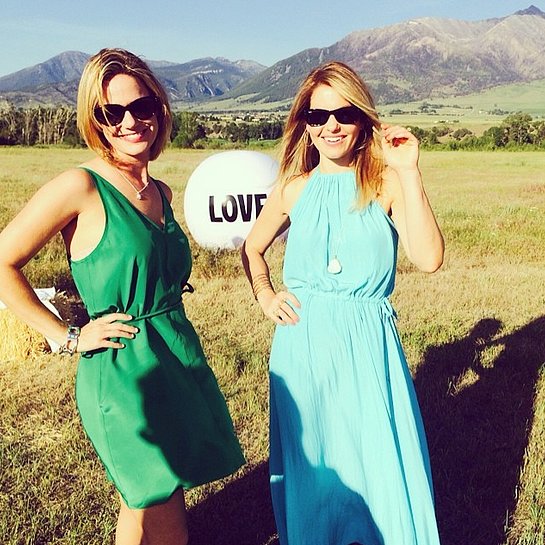 Candace: "This is love..... friends forever, K&DJ, A&C@andreabarber"