Can't Get Enough of the Cruises!
Can't Get Enough of the Cruises!
Tom, Katie and Suri all shared a cute threeway hand holding moment while the ladies visited Tom on the set of Valkyrie. We thought Katie would be back in the states for Fashion Week by now but apparently the tight family unit is still together in Berlin. Suri probably already has her 2008 spring wardrobe picked out. The adorably and always impeccably dressed toddler leaves the rest of the celebrity babies in the dust when it come to high fashion. That's not to say they aren't as cute, but Suri certainly stands out from the rest with her adorable wardrobe.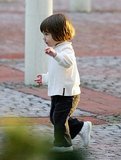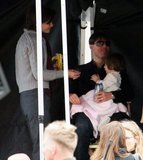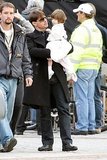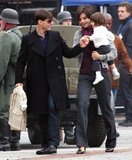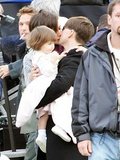 For more pictures of the Cruises just read more