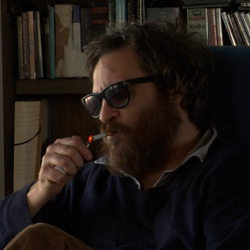 We can finally lay the great cinematic mystery of 2010 to bed:
Casey Affleck
's documentary
I'm Still Here
, which follows
Joaquin Phoenix
's attempt to enter hip-hop, is indeed a fake. The director
confirmed everyone's suspicions in an interview this morning
. While I
always had a good degree of skepticism
about the truthfulness of the film, the announcement still frustrates me. The charade feels like an insider joke that, frankly, I just don't get.