Cate Blanchett [1] couldn't stop smiling at the Spirit Awards in Santa Monica on Saturday. Donning a red, blue, and beige dress, the actress lit up the stage after she won the award for best female lead for her performance in Blue Jasmine. Cate also gave a sweet tribute to Philip Seymour Hoffman [2], James Gandolfini, and Roger Ebert, sharing thoughtful words about the late actors and film critic, respectively. Throughout the season, Cate has given all sorts of winning speeches, from hilarious digs at Matthew McConaughey at the SAGs [3] to a heartfelt tribute to Philip at the BAFTAs [4]. Cate still has one big ceremony left — on Sunday, she'll battle other leading ladies for the coveted best actress [5] Academy Award!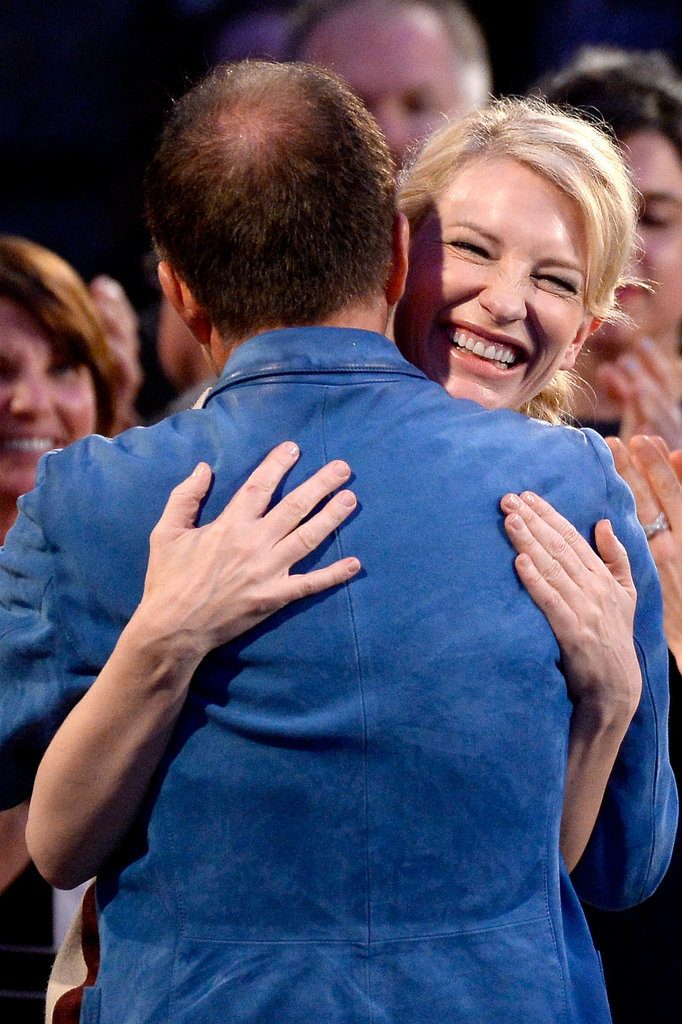 Cate had a big hug before taking the stage.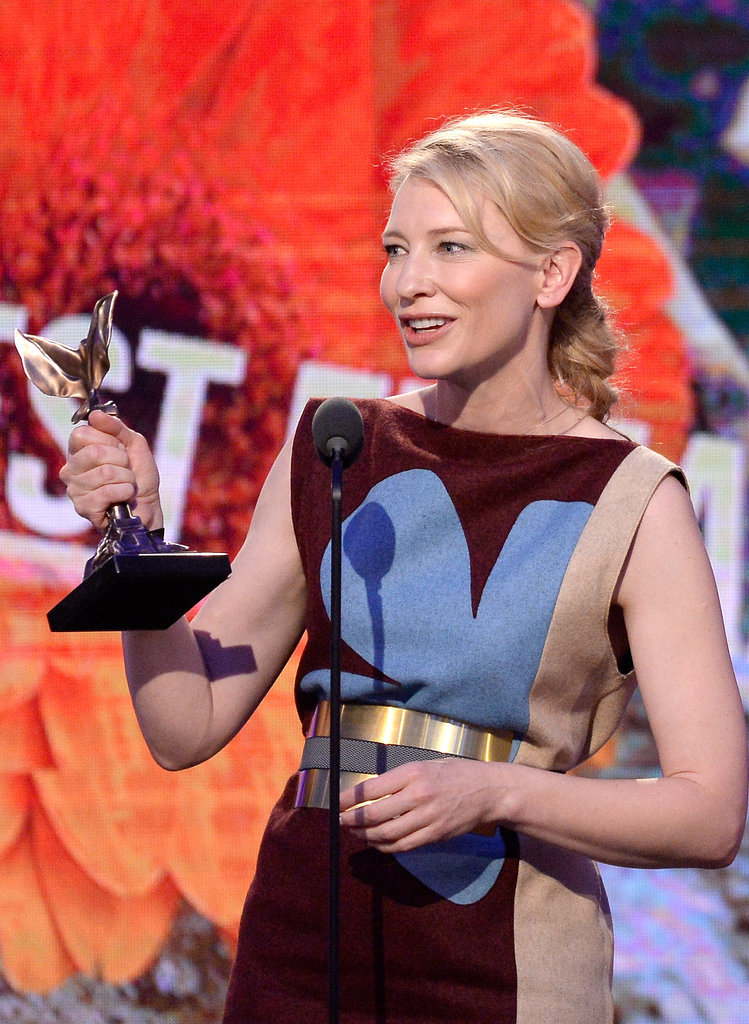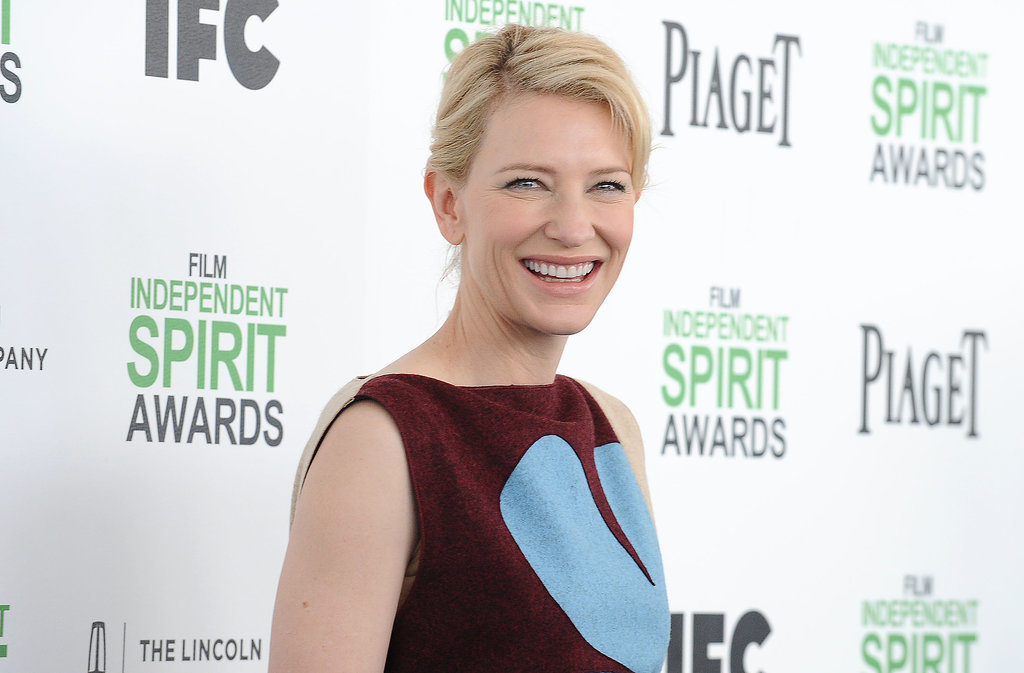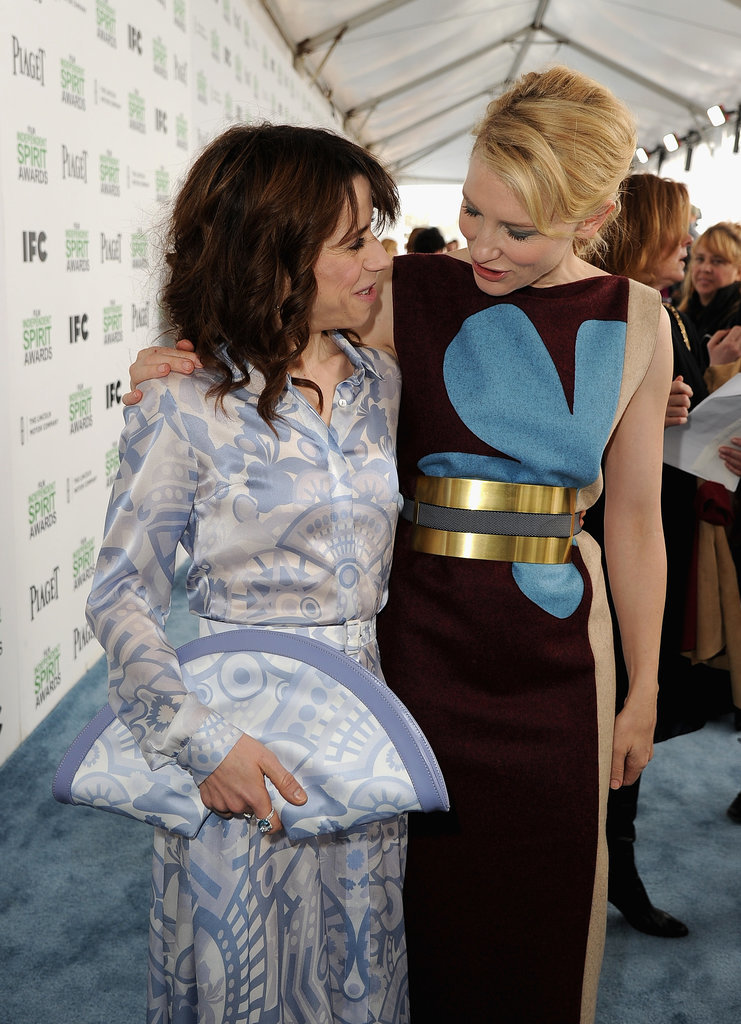 Cate bonded with Blue Jasmine costar Sally Hawkins on the blue carpet.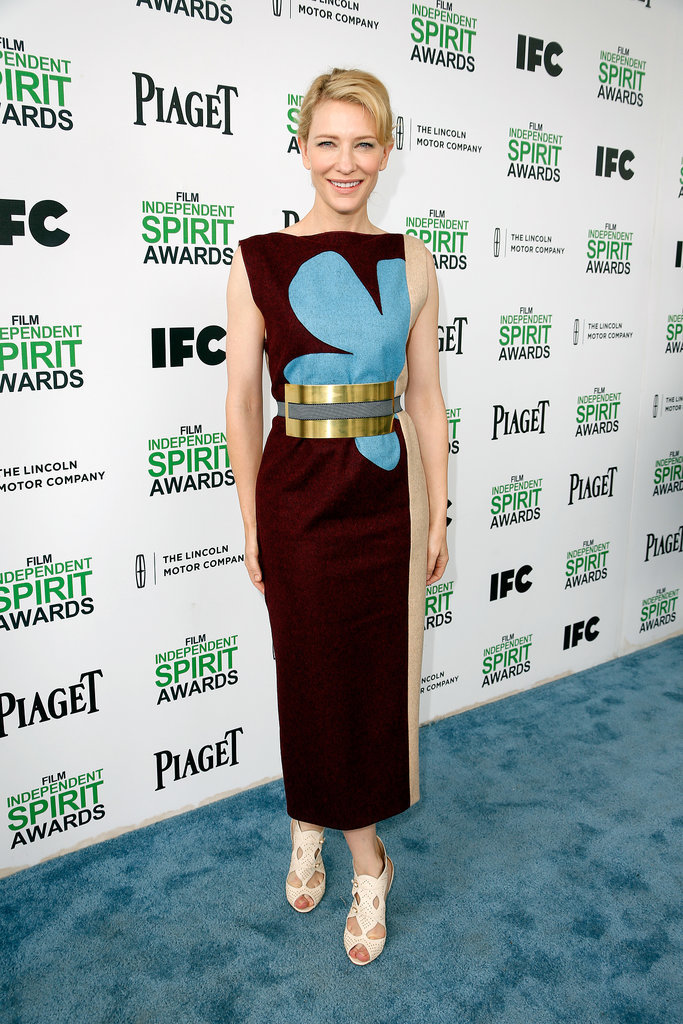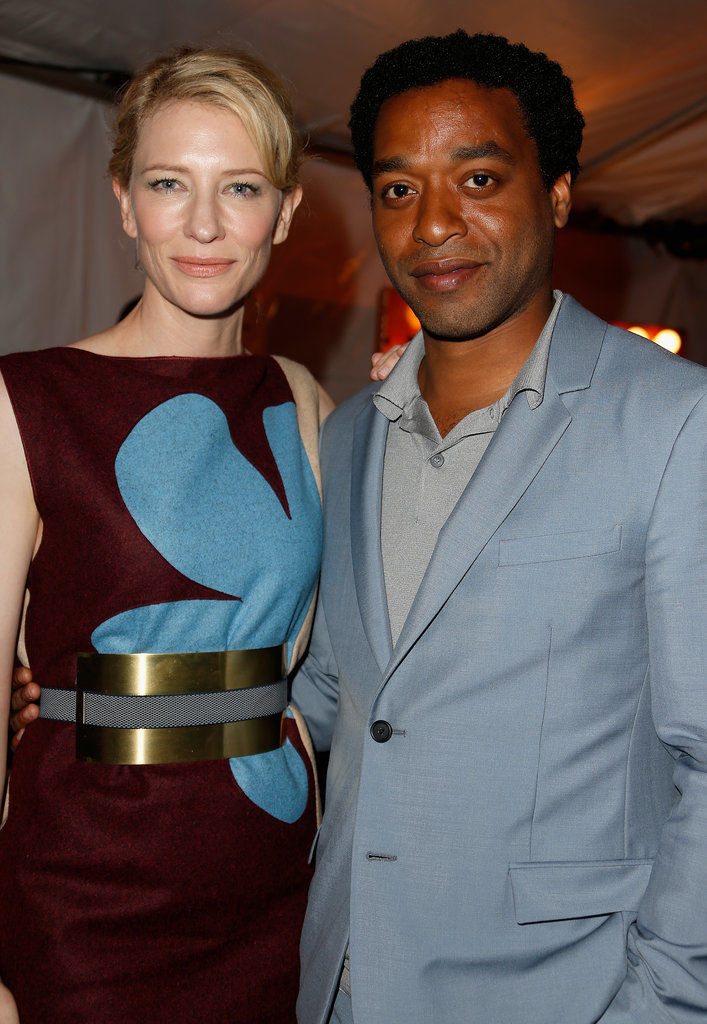 Cate posed for a snap with Chiwetel Ejiofor.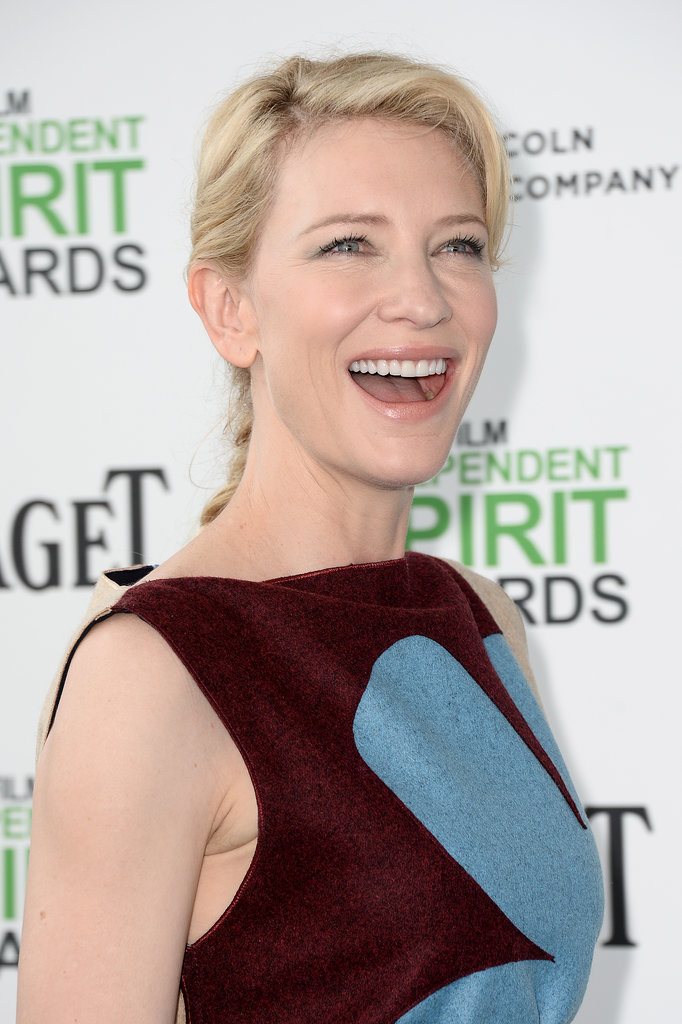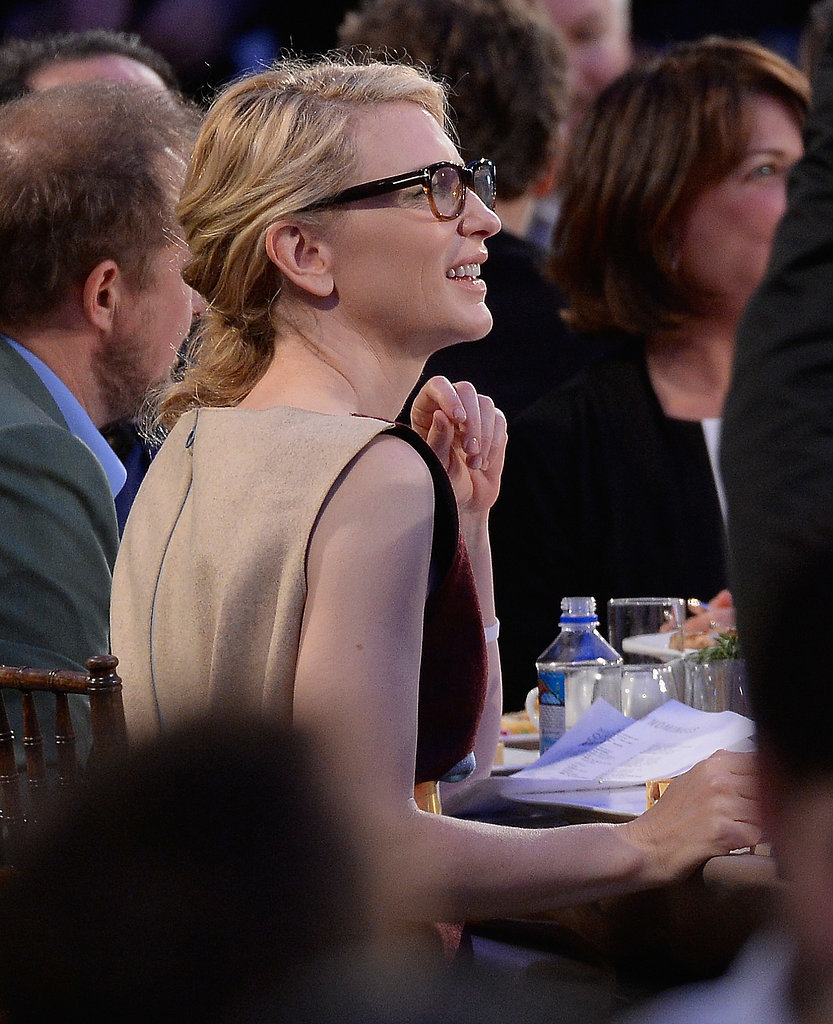 Cate wore her glasses while watching the show.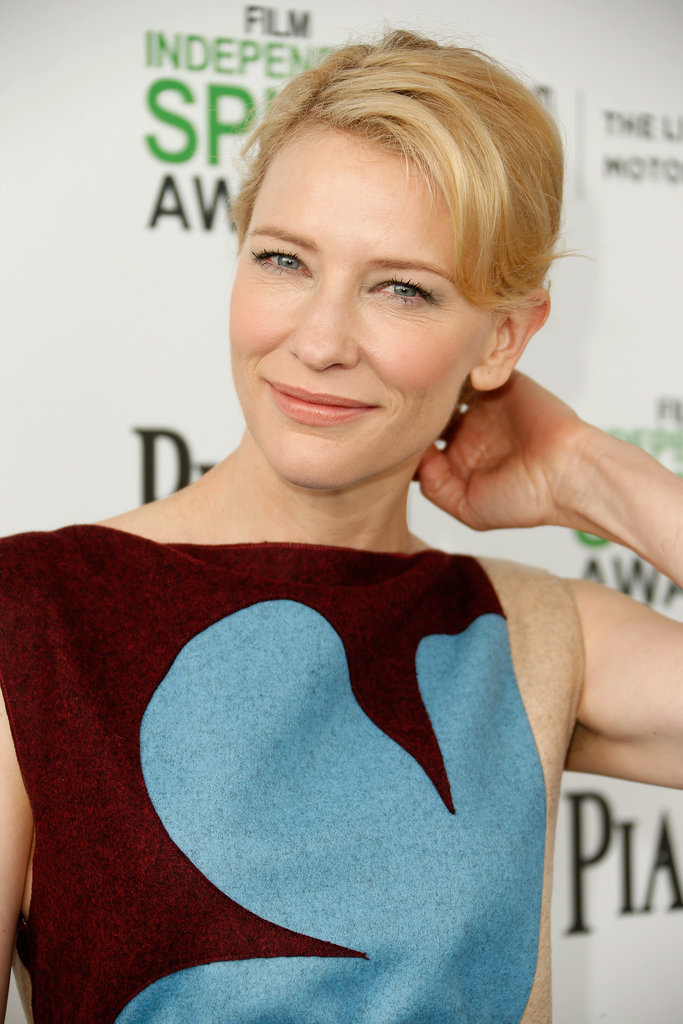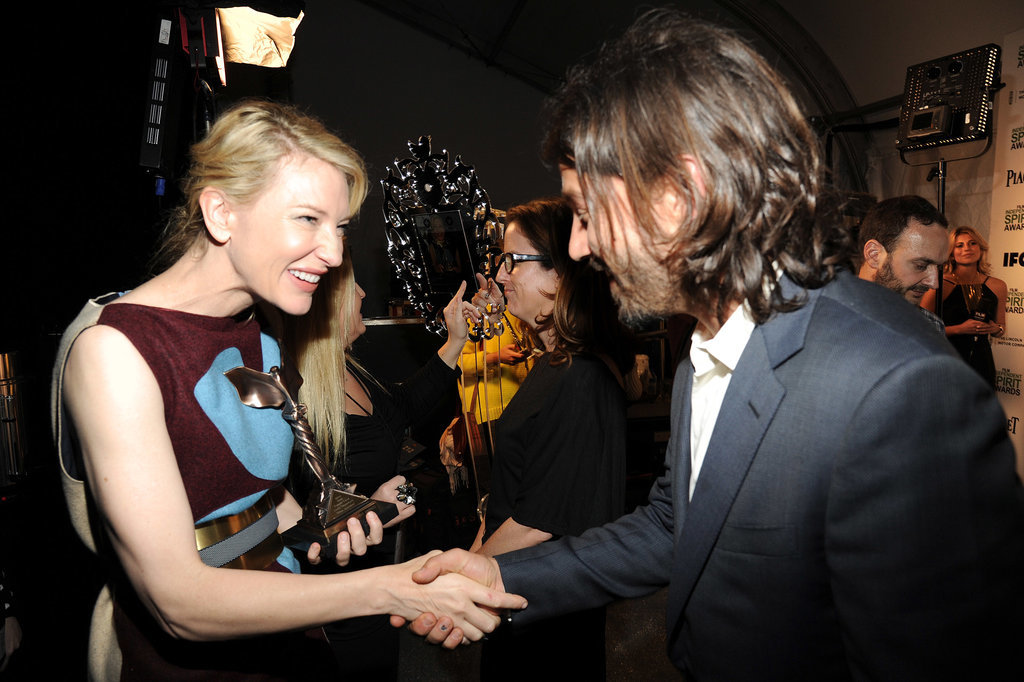 Cate was excited to meet Diego Luna at the show.