The biggest names in country music brought a big dose of Southern charm to Las Vegas on Sunday, taking center stage at the 2014 Academy of Country Music Awards. Though Taylor Swift didn't take home any awards [1], she did show off her amazing dancing skills in a midriff-baring top and posed for pictures with her pals, including Miranda Lambert [2]. Miranda was all smiles, flaunting her figure and love for her husband, Blake Shelton (who cohosted the show with Luke Bryan), and when Blake presented Miranda with an award, he laid a sweet smooch on her! They weren't the only country couple showing off PDA at the show, though. When Tim McGraw [3] and Faith Hill [4] took the stage together, they shared a kiss, and other cute duos like Jamie Lynn Spears [5] and her husband, Jamie Watson, got cozy on the red carpet. Keep reading to see the fun at the ACM Awards, including great performances from all the stars!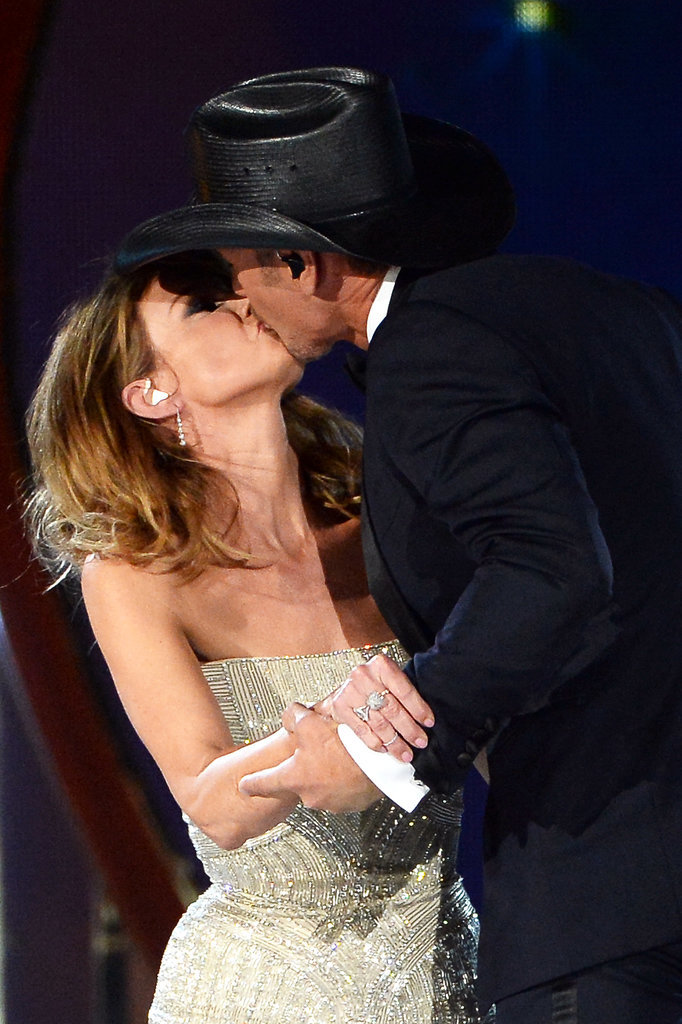 Faith Hill [6] and her husband, Tim McGraw [7], shared a kiss after their performance.
Hosts Blake Shelton and Luke Bryan dressed up as Daft Punk.
Taylor Swift [8] danced the night away, as always.
Blake Shelton kissed his wife, Miranda Lambert, when presenting her with an award.
Carrie Underwood [9] brought her mom, Carole, to the show.
Jamie Lynn Spears [10] and her husband, Jamie Watson, walked the red carpet together.
Olivia Munn dazzled on the red carpet.
Blake Shelton buddied up with Guy Fieri backstage.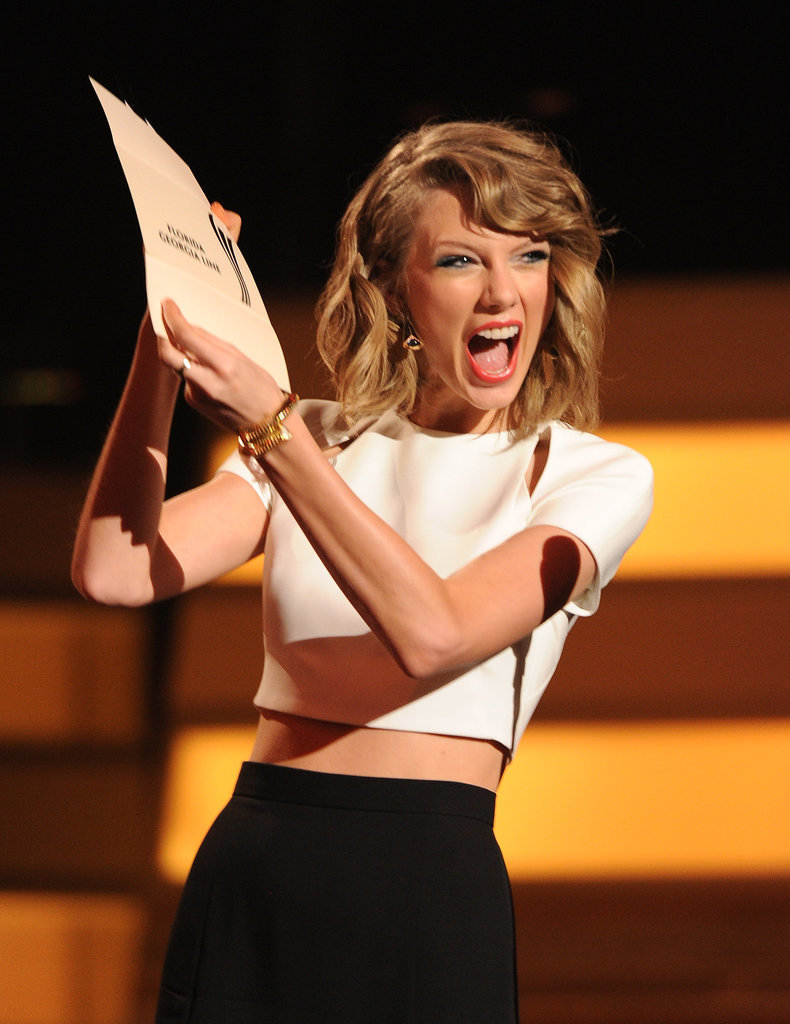 Taylor Swift [11] looked excited while announcing a winner. She didn't take home any solo awards, though.