On Sunday, Hollywood's finest made their way to LA for the Academy Awards, where celebrities capped off award season with an exciting night. In the past, some of the most iconic Oscars moments [1] happened off stage, and this year was no exception. Host Ellen DeGeneres [2] had people cracking up both on stage and in the audience, and plenty of Oscar winners [3] and presenters linked up throughout the big night. Best actor winner Matthew McConaughey [4] and his wife, Camila Alves, showed their excitement throughout the show, while Kate Hudson [5], Jason Sudeikis, Brad Pitt [6], and Lupita Nyong'o mingled with fellow A-listers backstage. Keep reading to see all the best behind-the-scenes Oscars moments!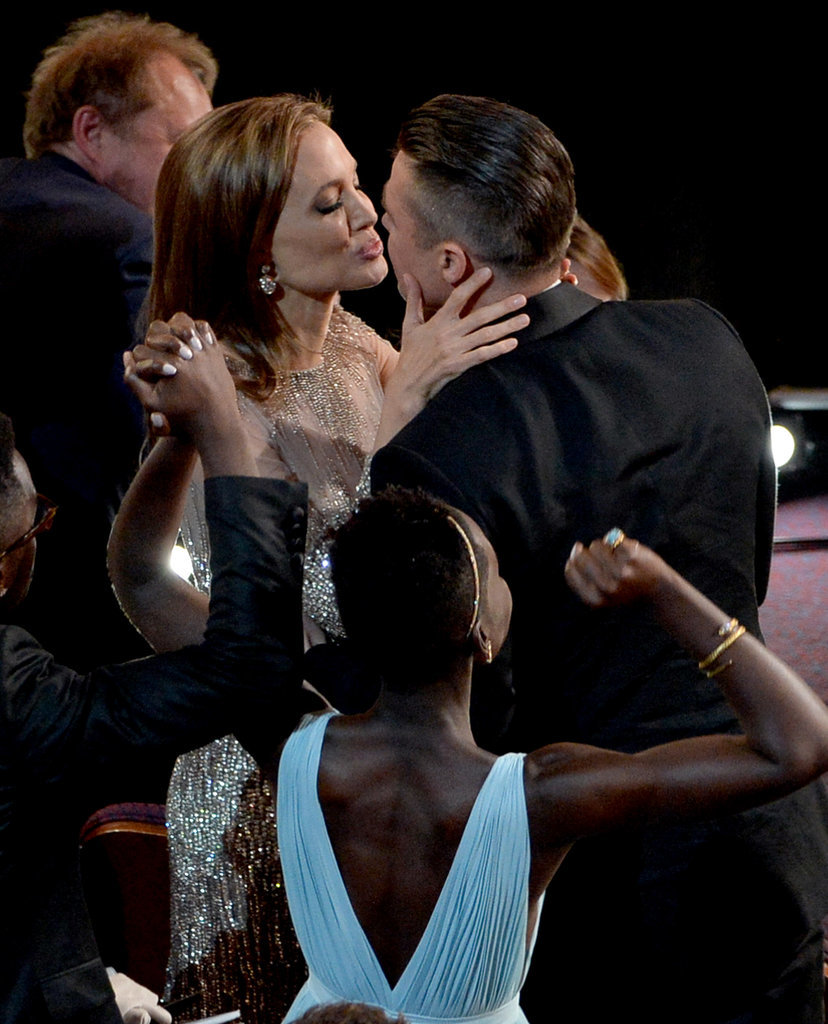 Angelina Jolie [7] gave Brad Pitt [8] a kiss when 12 Years a Slave won best picture.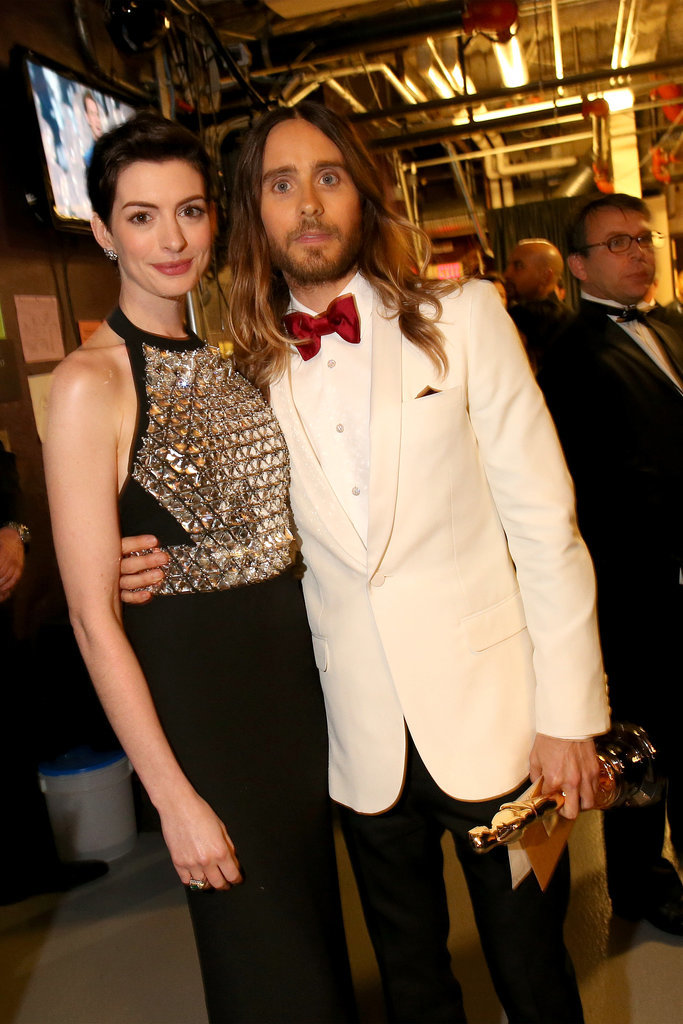 Anne Hathaway [9] and Jared Leto [10] posed for a picture after she presented him with his Oscar.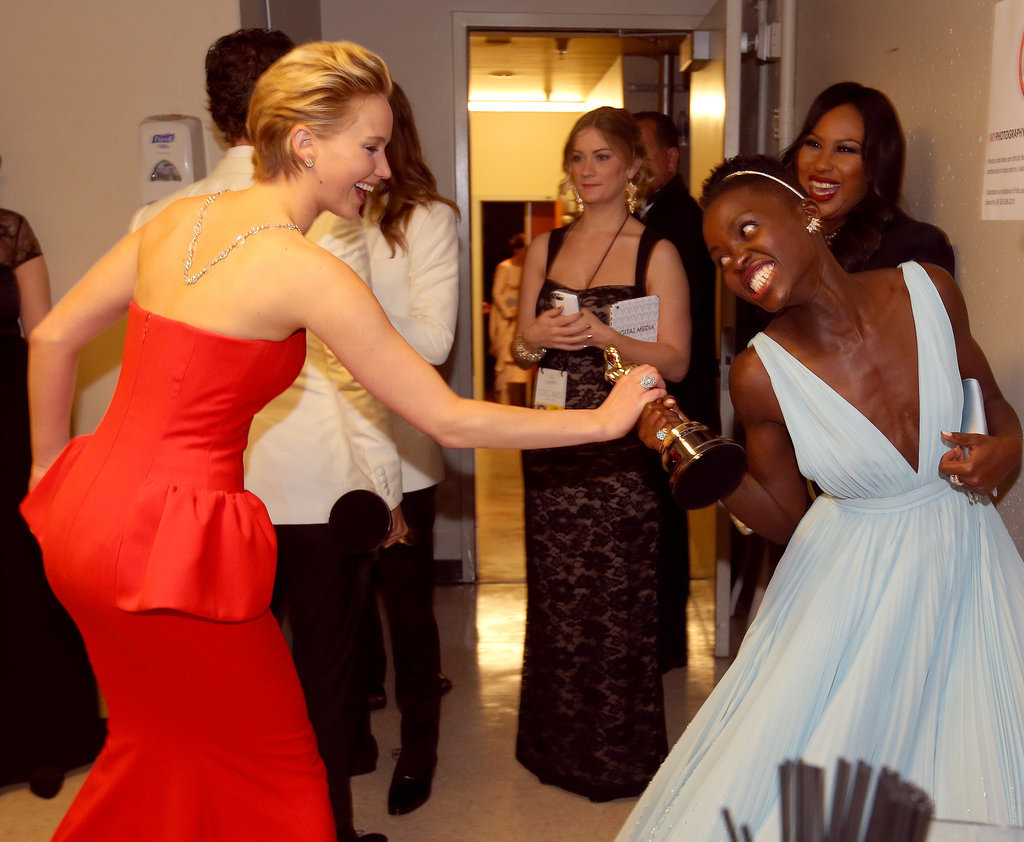 Jennifer Lawrence playfully grabbed Lupita's Oscar.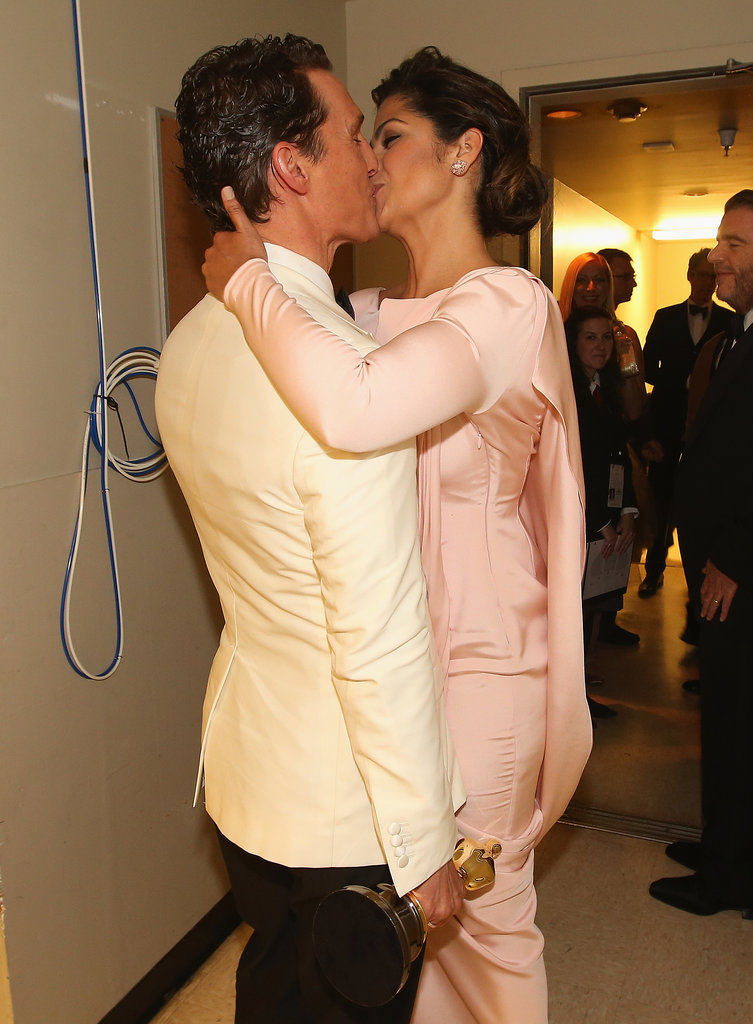 Matthew McConaughey [11] celebrated his big win with a kiss from Camila Alves.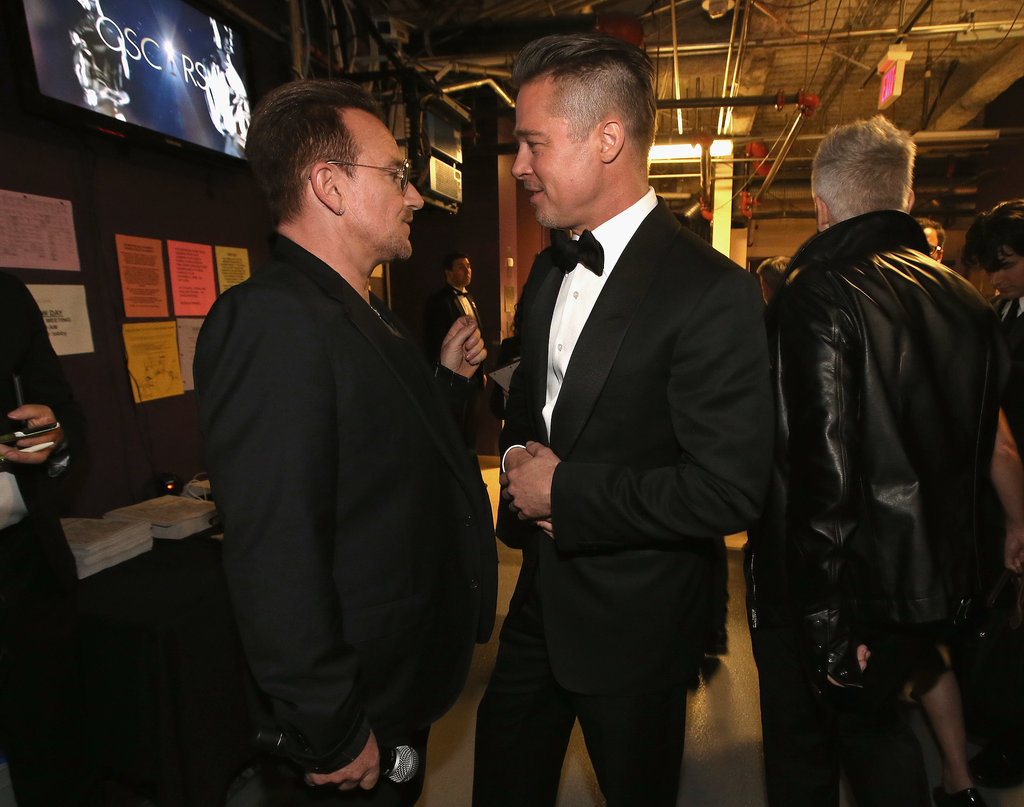 Brad Pitt [12] and Bono [13] talked backstage before U2 performed.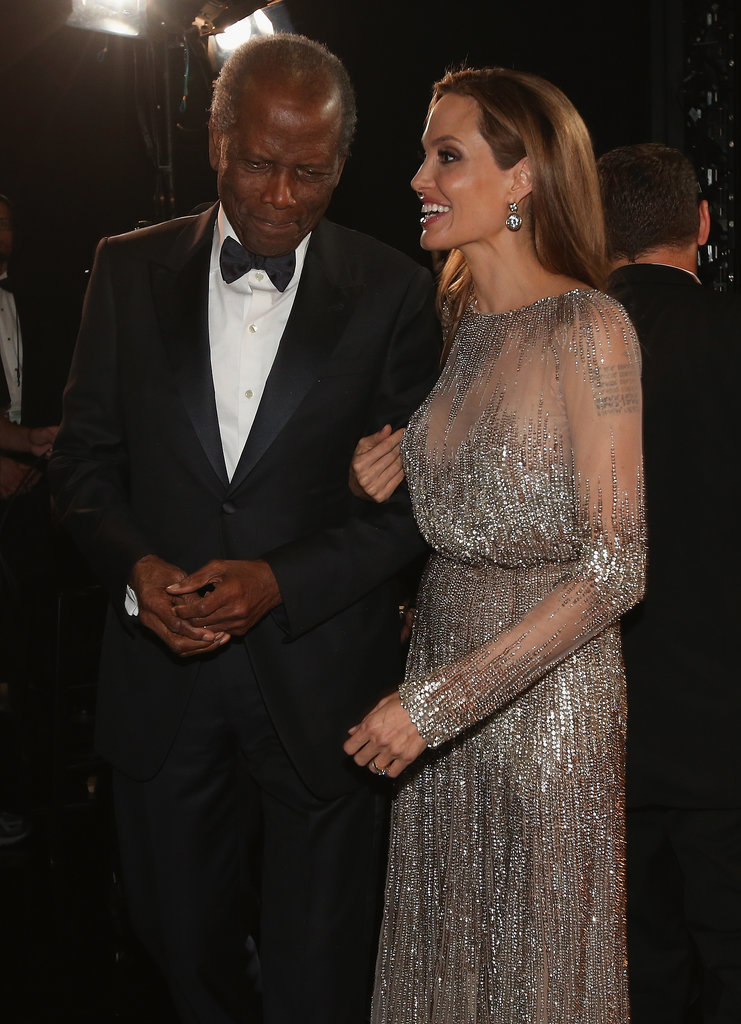 Angelina Jolie [14] spoke with Sidney Poitier backstage at the Oscars.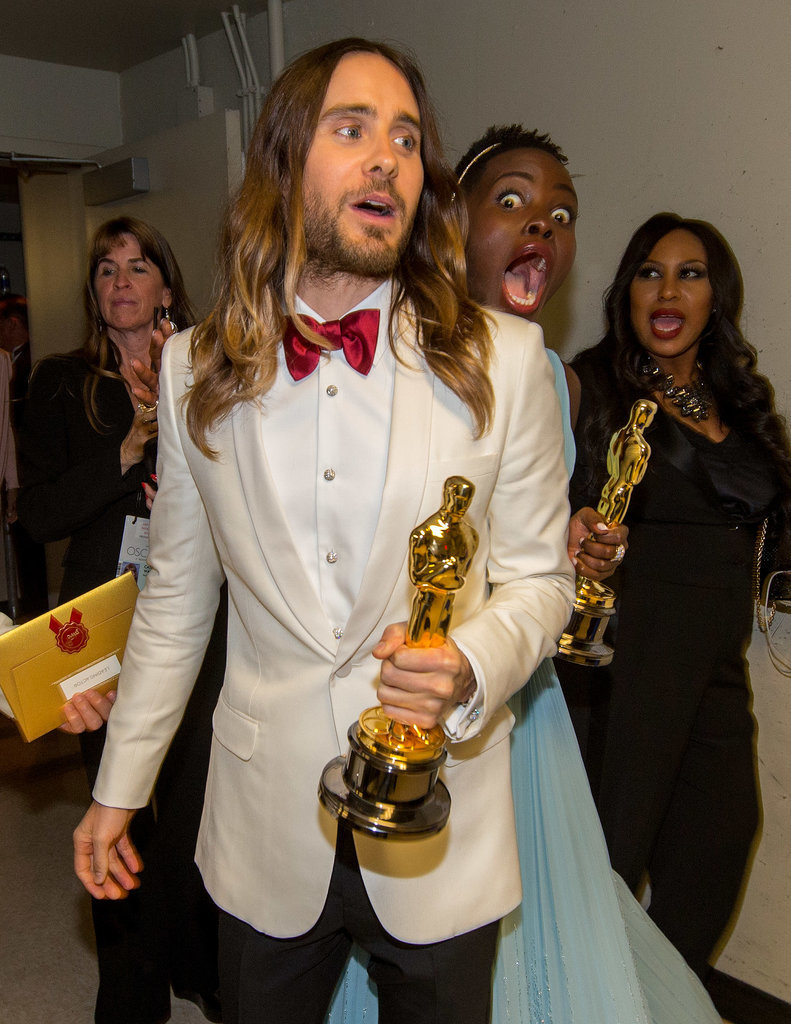 Jared Leto [15] photobombed people throughout award season, but Lupita Nyong'o topped them all when she snuck up behind him for this snap.
Kevin Spacey [16] enjoyed his own box of pizza.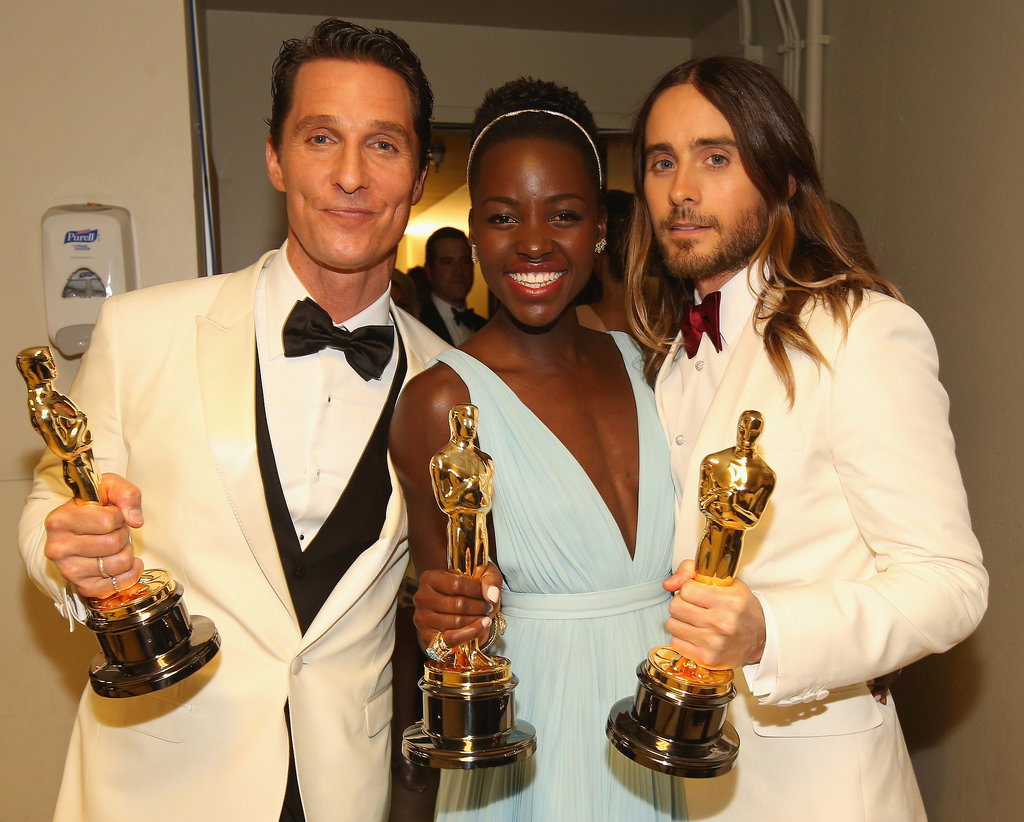 Matthew McConaughey [17] and Jared Leto [18] posed alongside Lupita Nyong'o with their awards.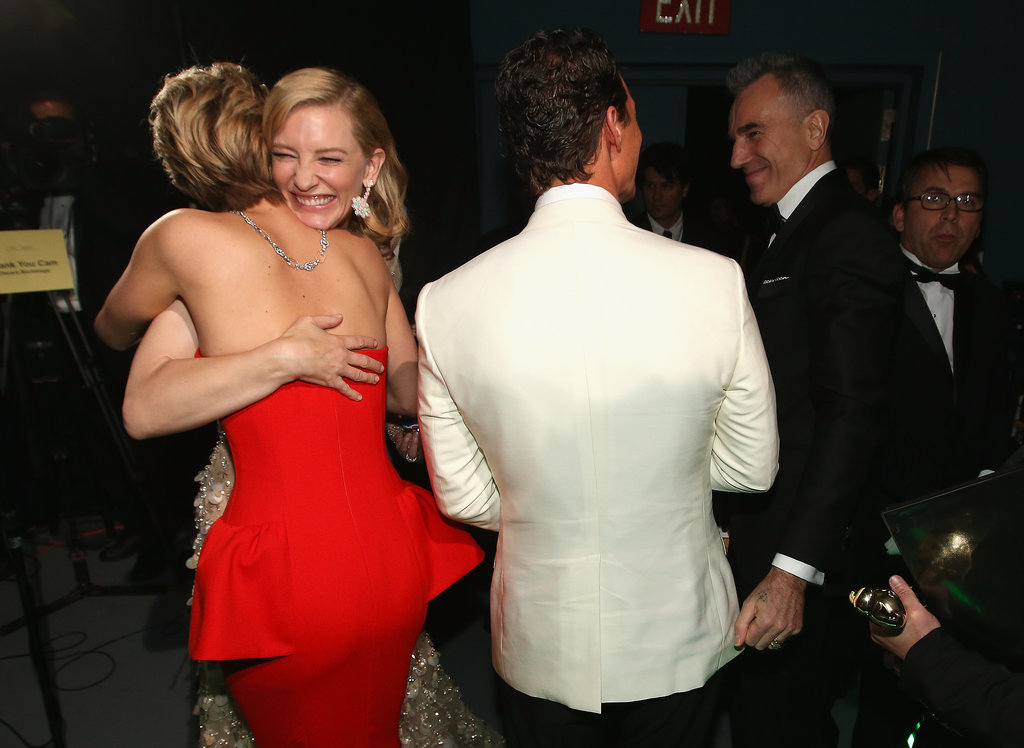 Cate Blanchett [19] gave Jennifer Lawrence a big hug backstage.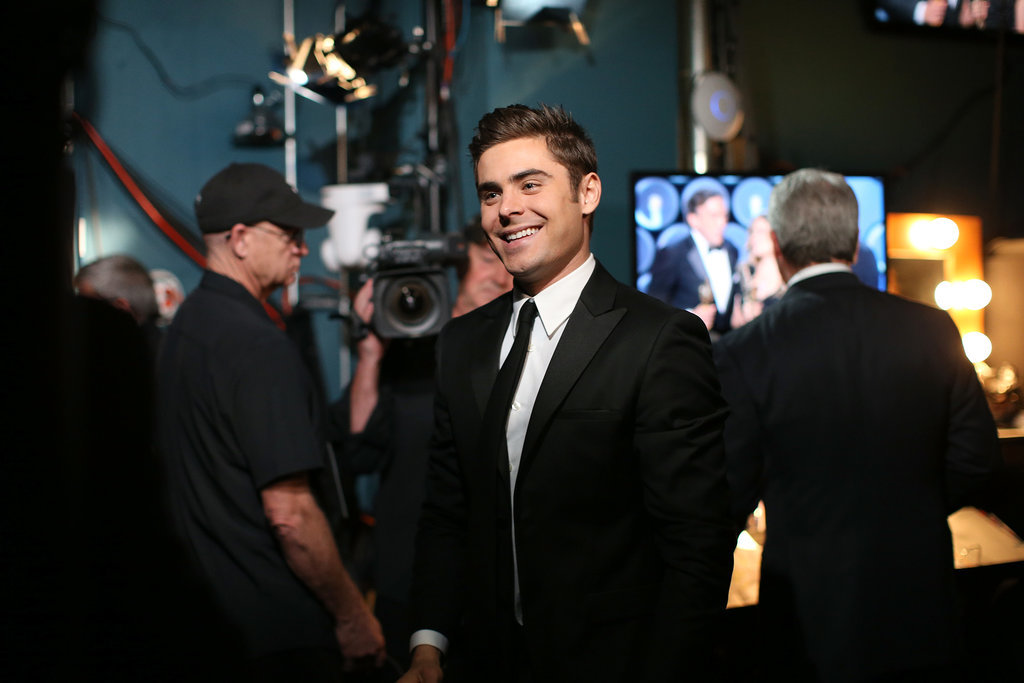 Zac Efron [20] was all smiles backstage.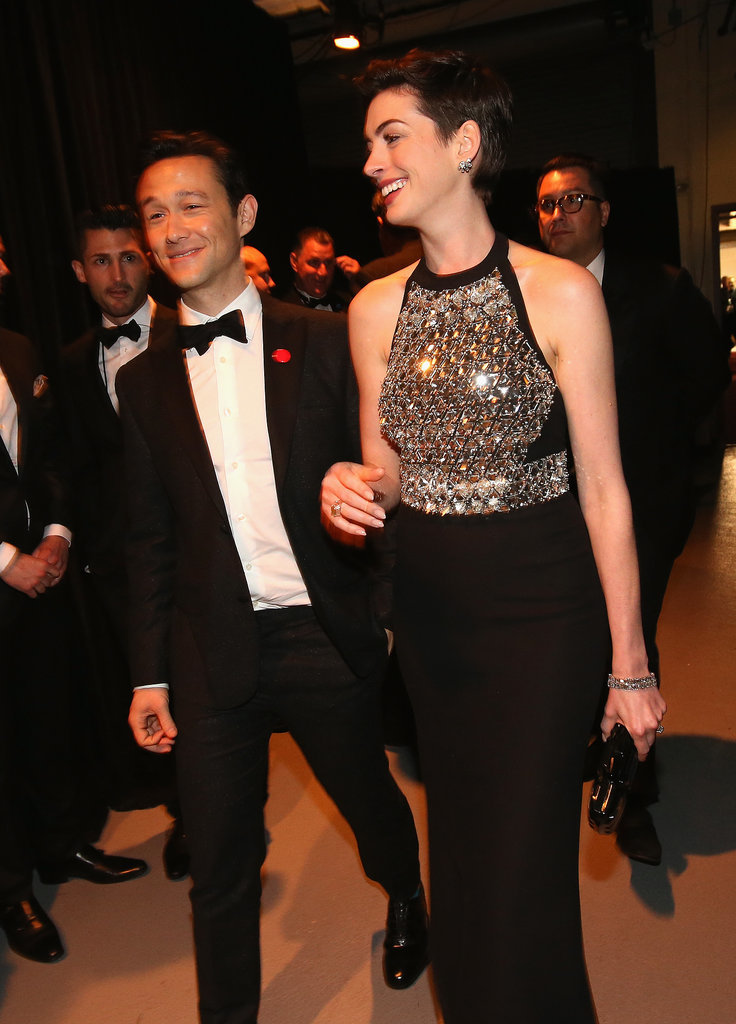 Joseph Gordon-Levitt had Anne Hathaway [21] laughing backstage.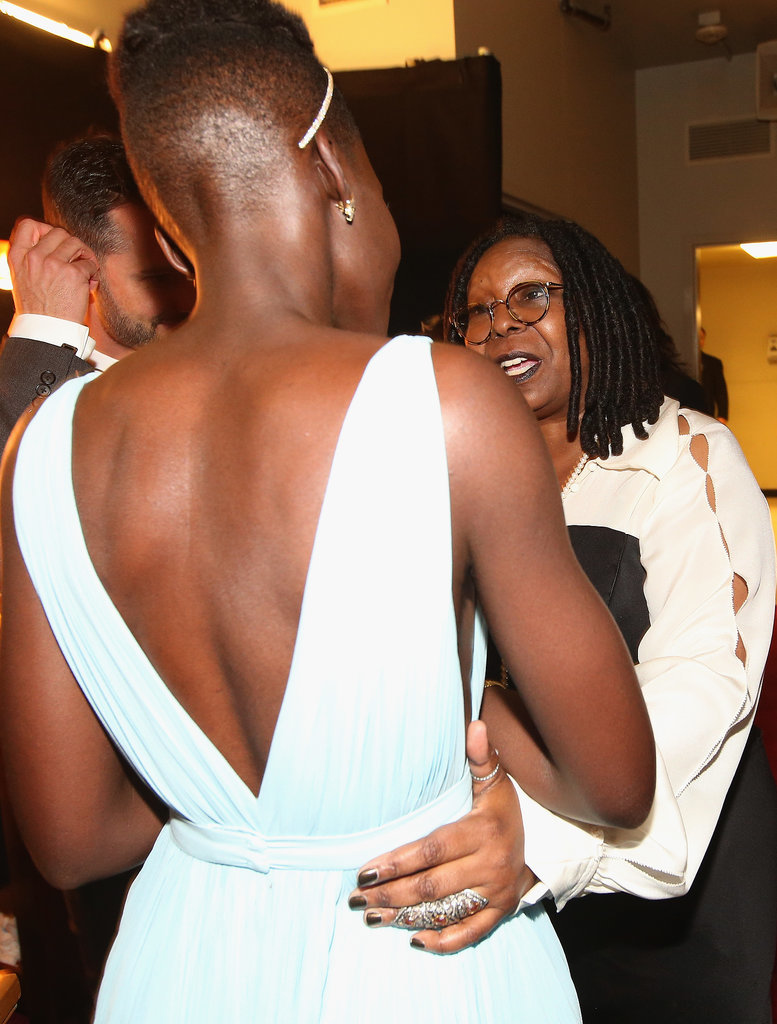 Whoopi Goldberg congratulated Lupita Nyong'o on her Oscar win.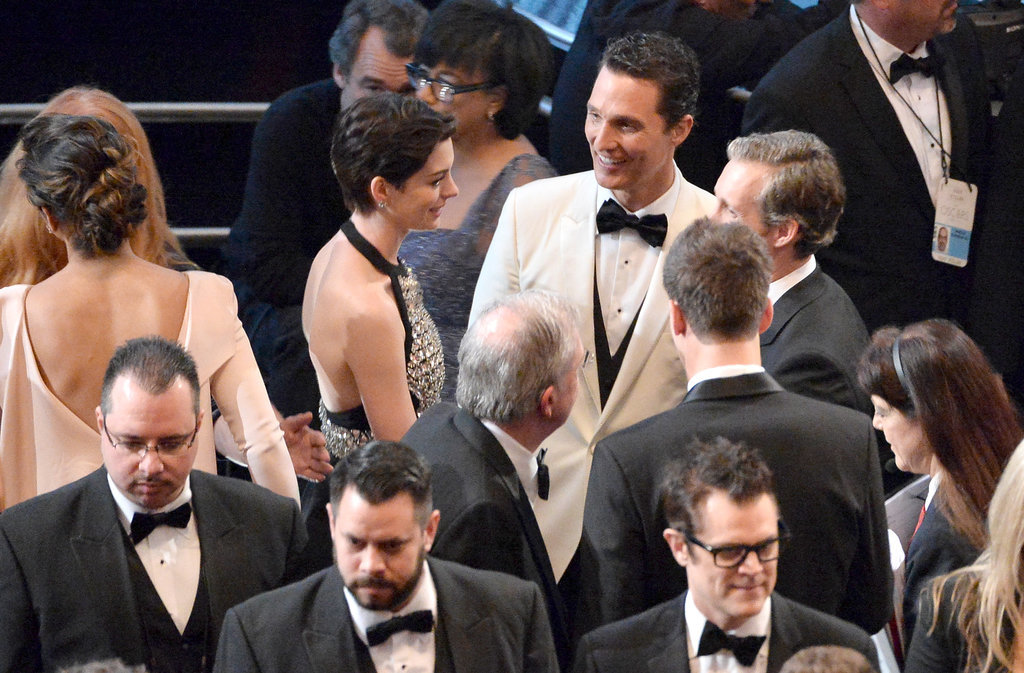 Matthew McConaughey [22] chatted with Anne Hathaway [23].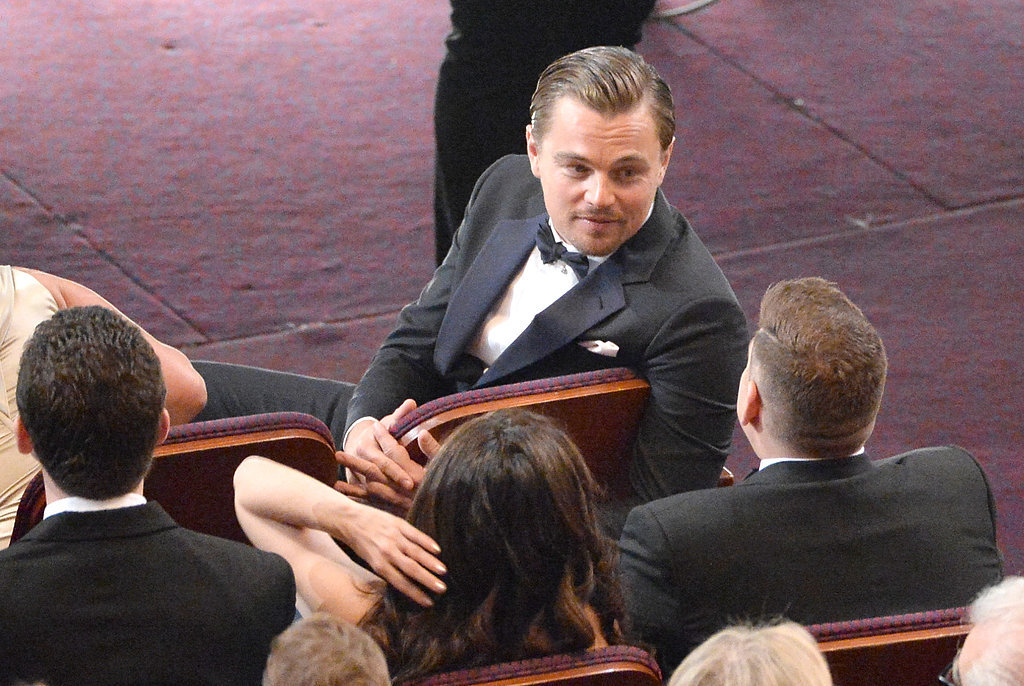 During the show, Leonardo DiCaprio [24] chatted up his The Wolf of Wall Street costar Jonah Hill [25].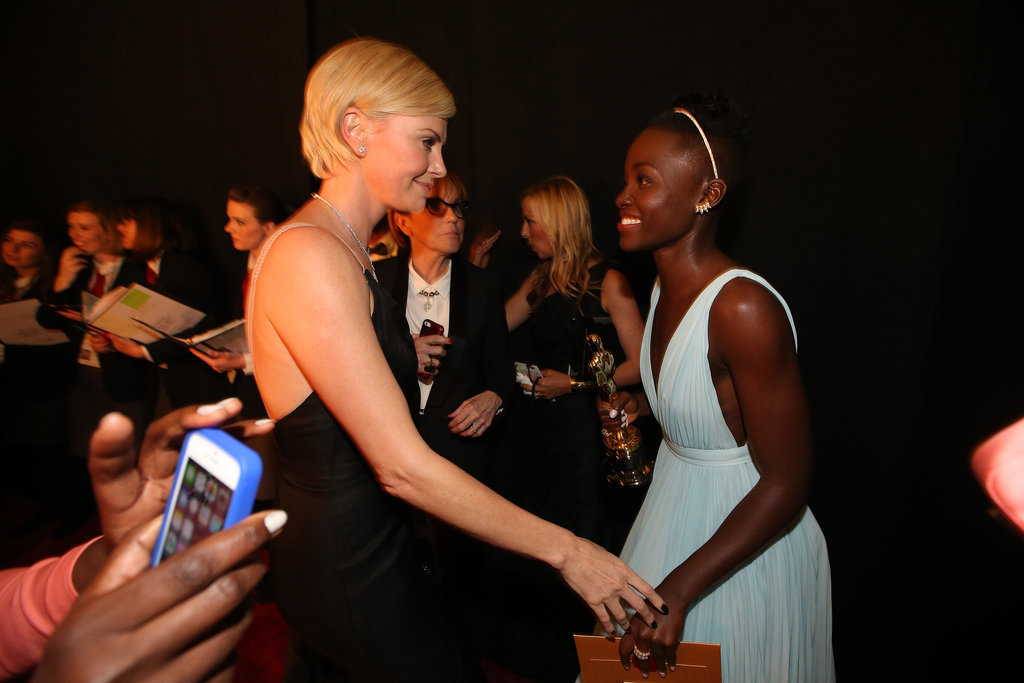 Lupita Nyong'o shared a sweet moment with Charlize Theron [26].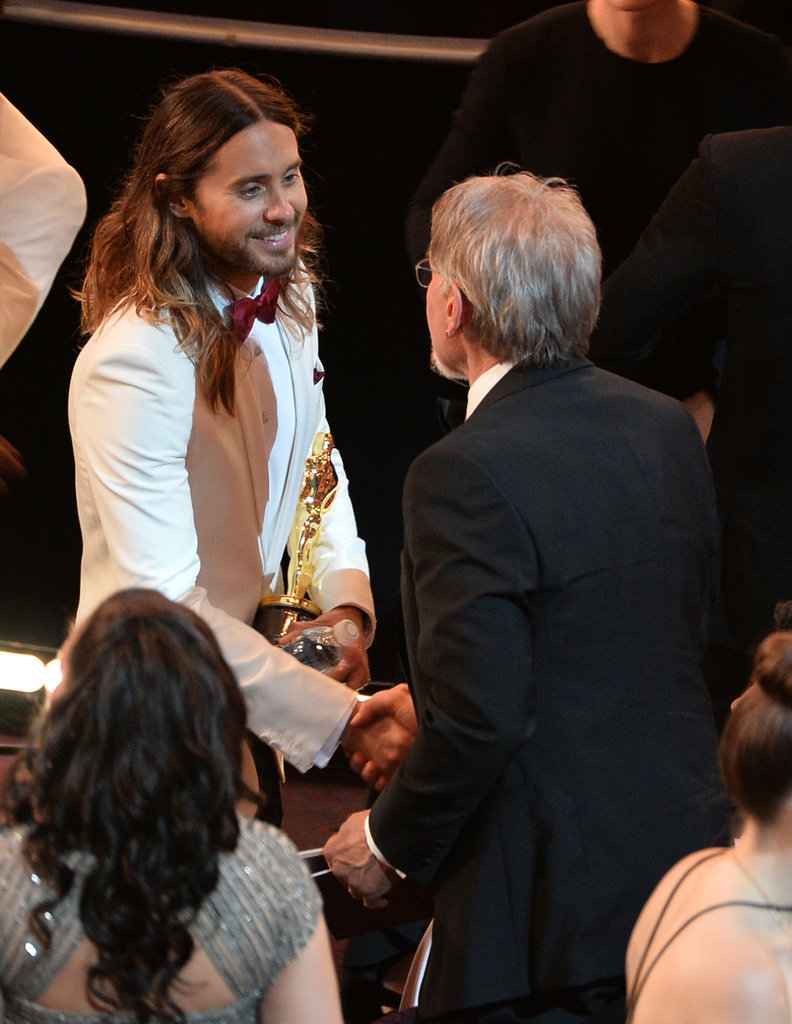 Harrison Ford [27] congratulated Jared Leto [28] on his Oscar win.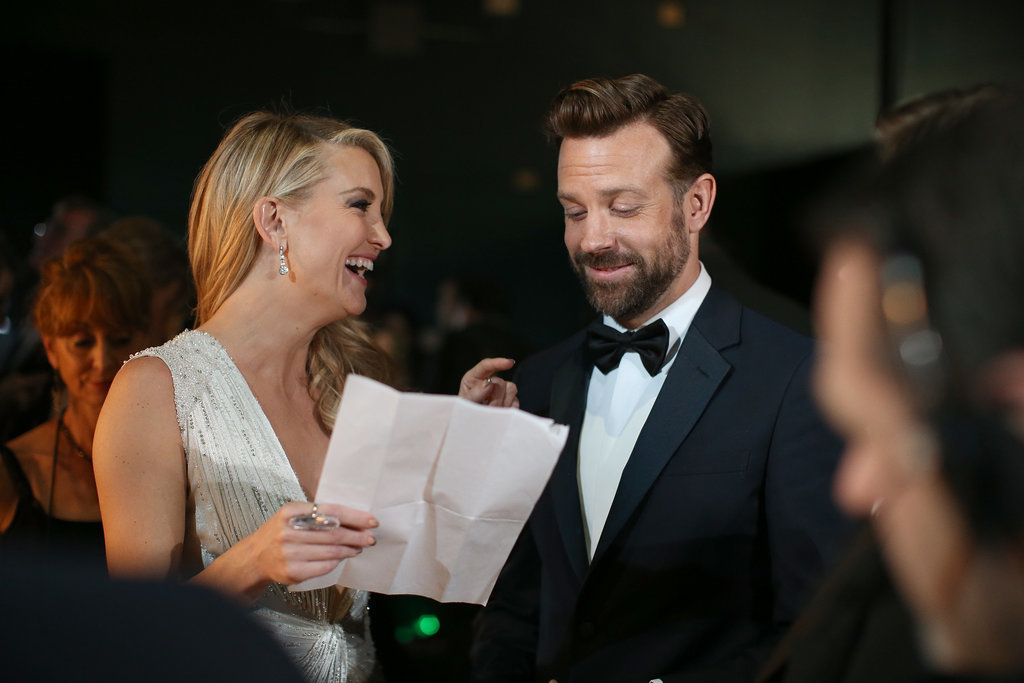 Presenters Kate Hudson [29] and Jason Sudeikis cracked up backstage.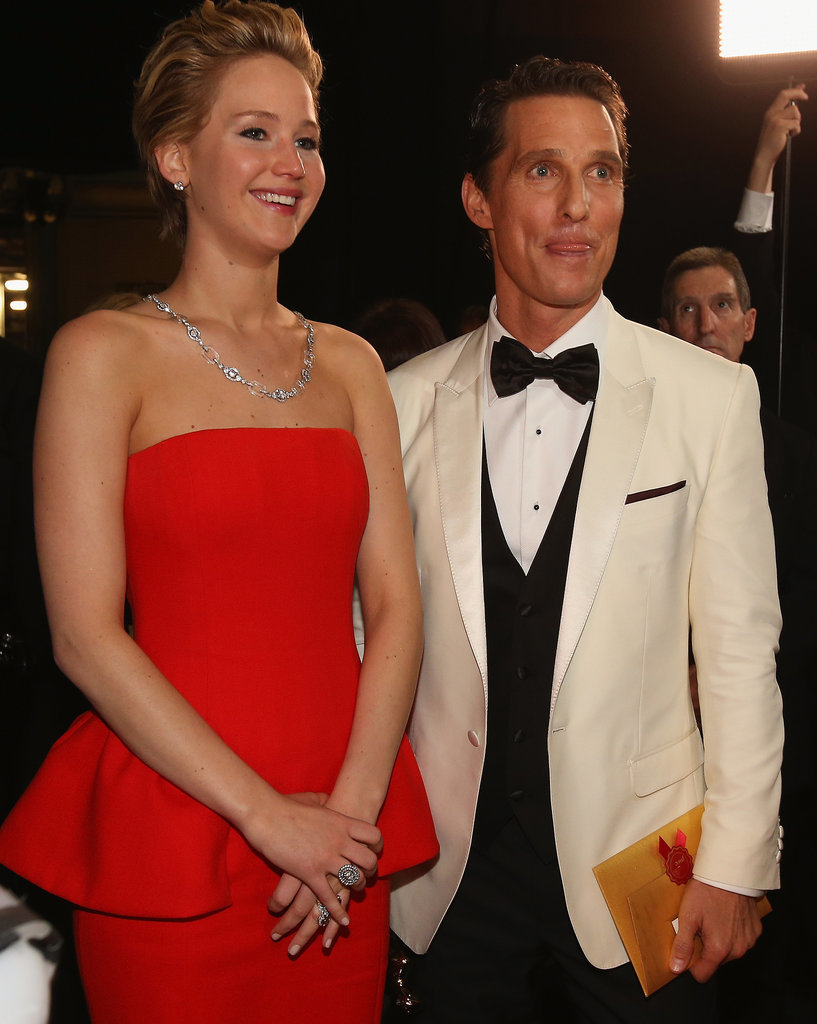 Jennifer Lawrence posed with Matthew McConaughey [30] backstage after presenting him with best actor.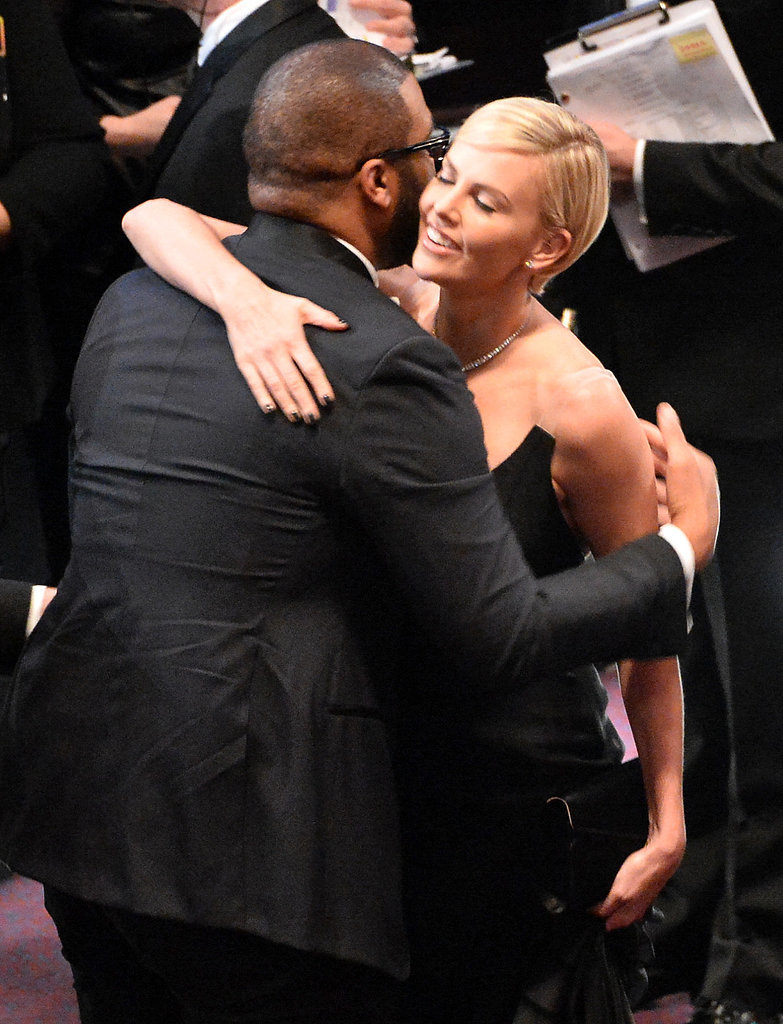 Charlize Theron [31] gave Steve McQueen a big hug.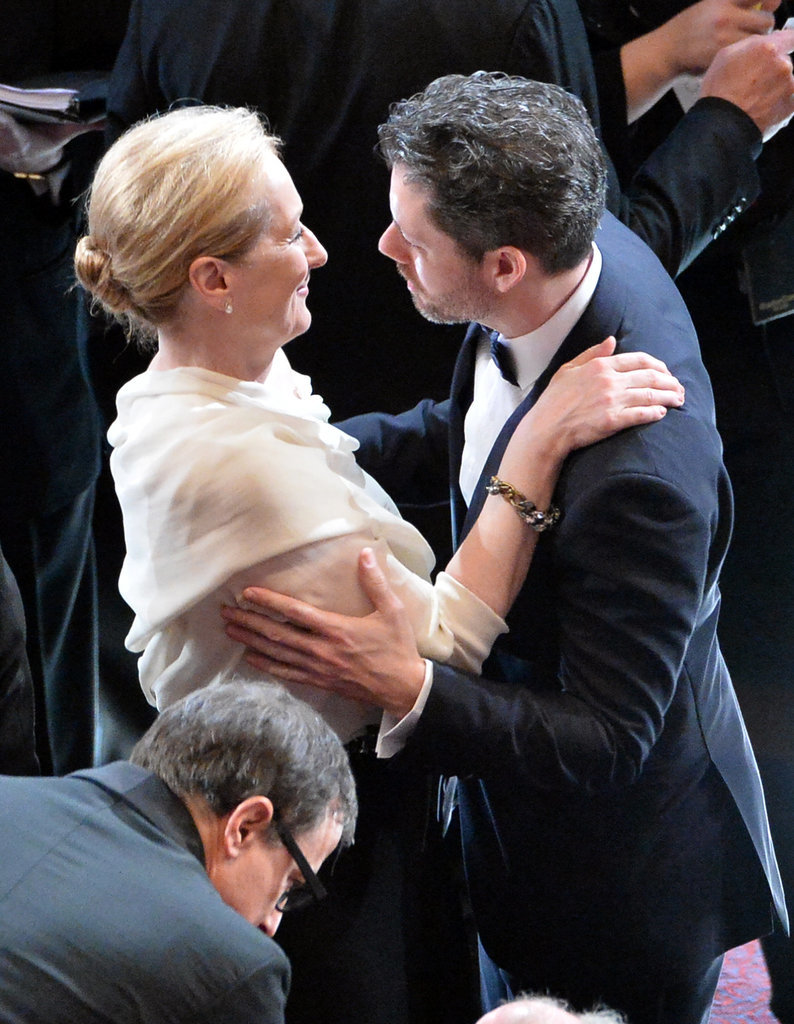 Meryl Streep [32] hugged Darren Le Gallo, Amy Adams [33]'s fiancé.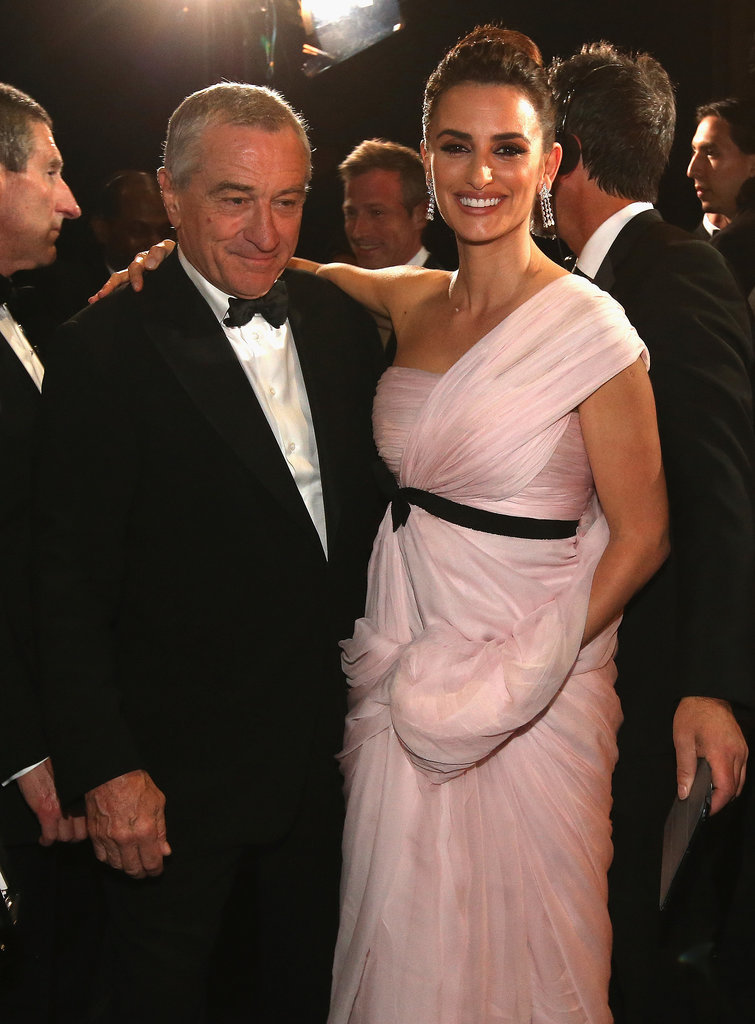 Robert De Niro [34] linked up with Penélope Cruz [35] at the show.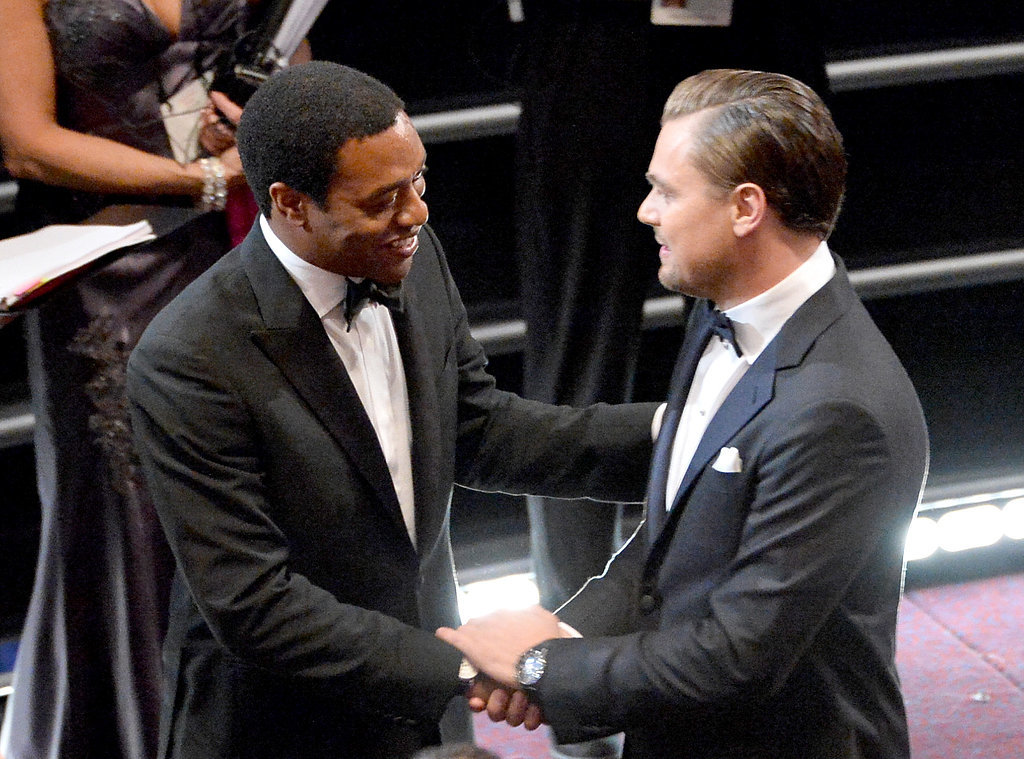 Best actor nominees Chiwetel Ejiofor and Leonardo DiCaprio [36] shook each other's hands ahead of the show.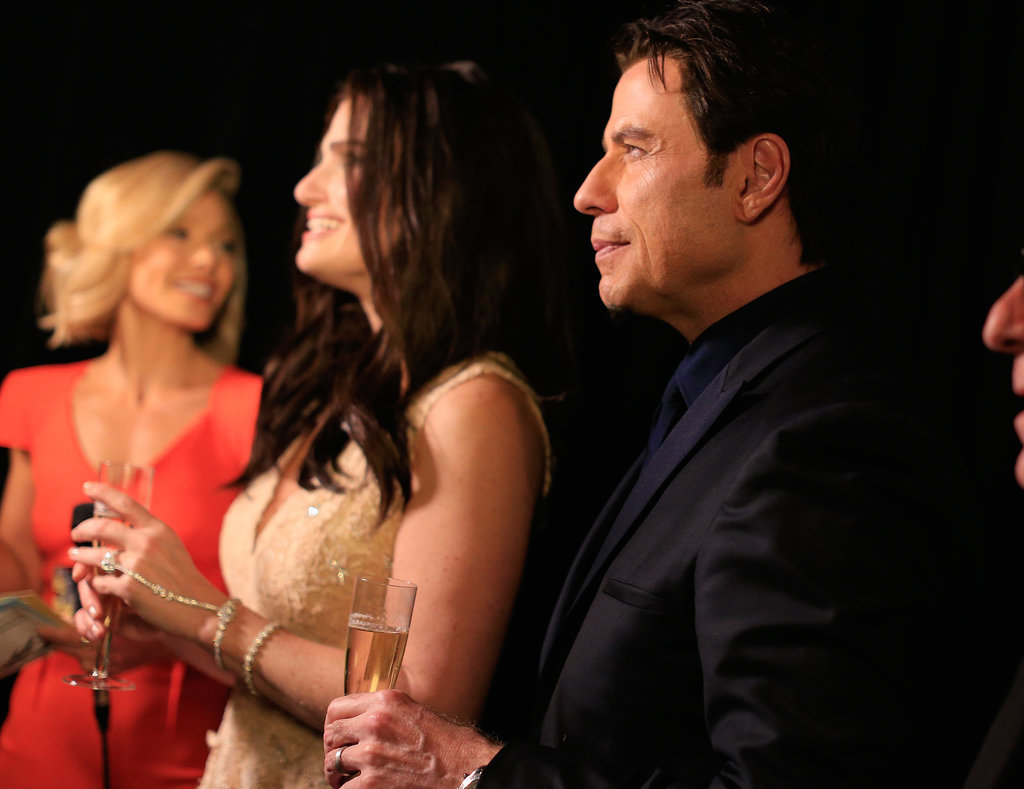 John Travolta [37] and Idina Menzel sipped some bubbly backstage.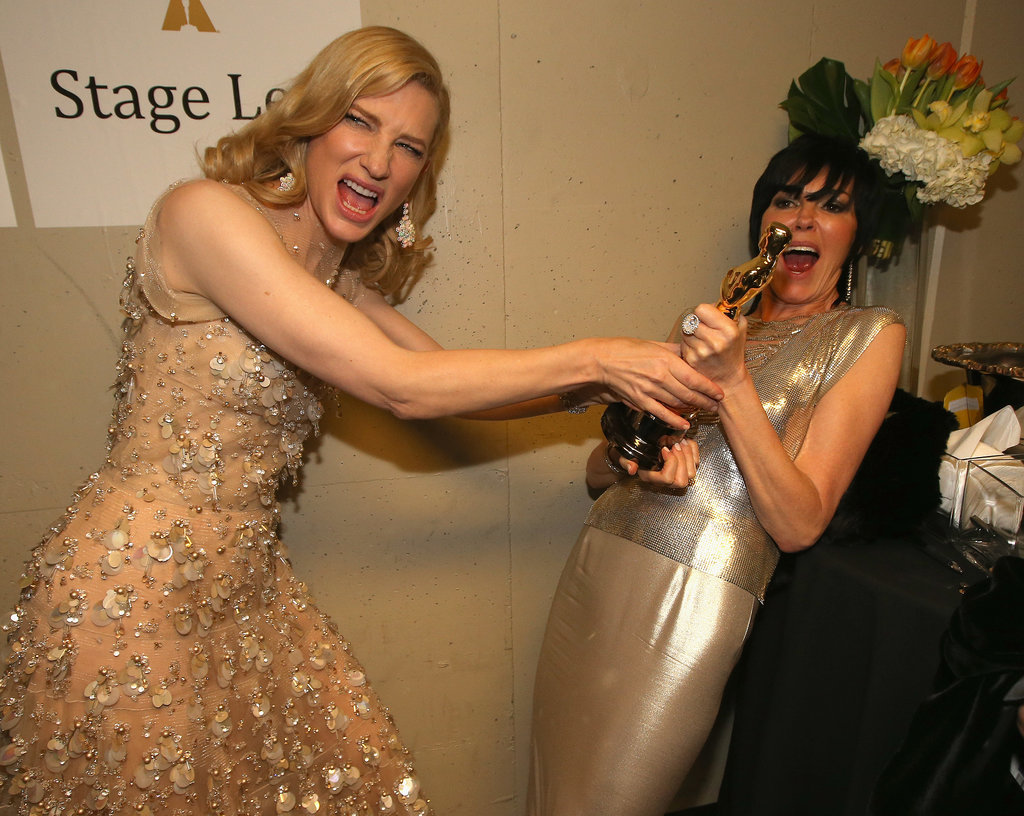 Cate Blanchett [38] joked around with her gold statue.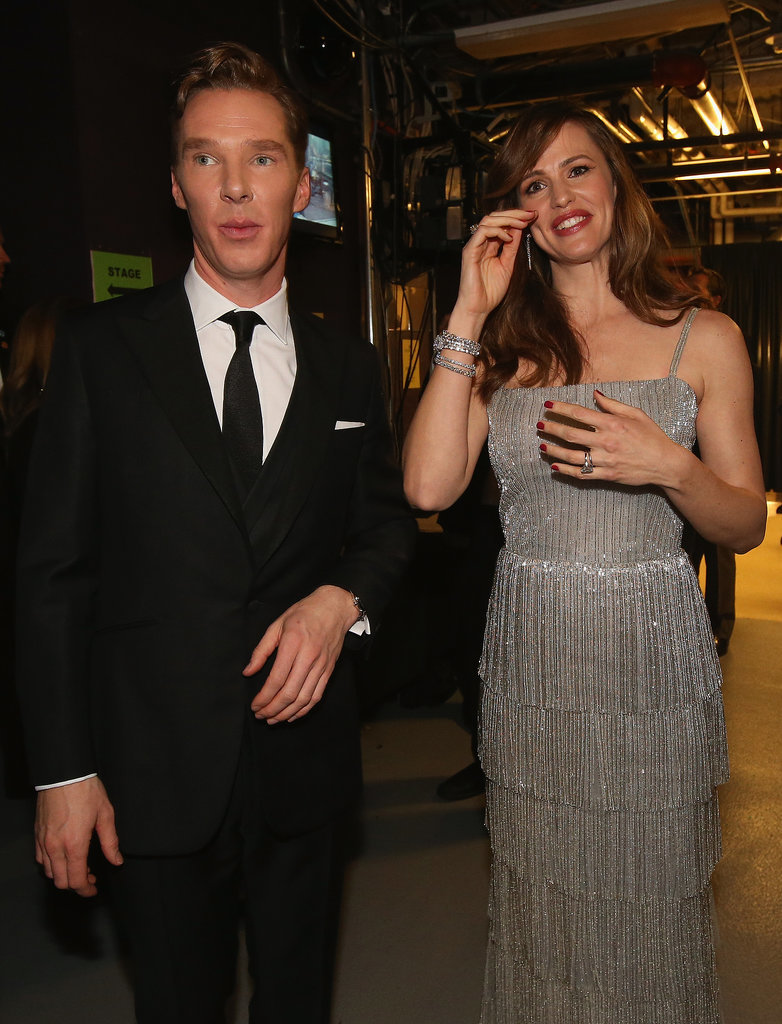 Benedict Cumberbatch and Jennifer Garner [39] linked up backstage.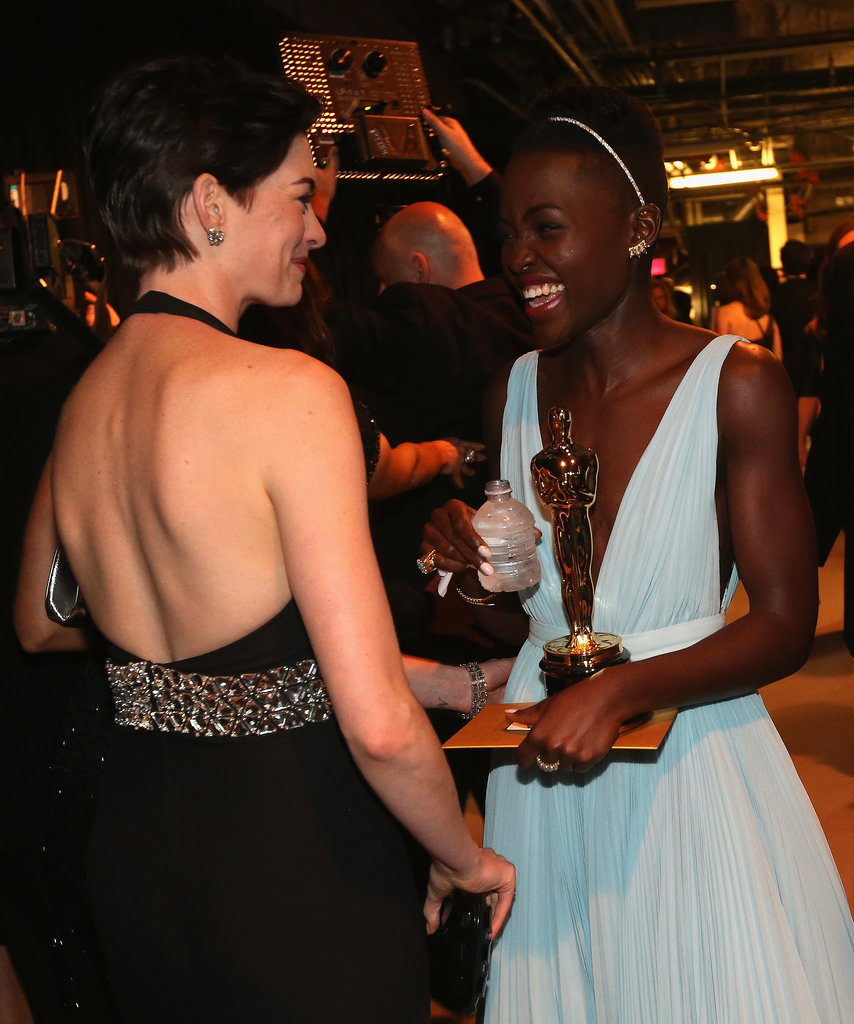 Anne Hathaway [40] and Lupita Nyong'o shared a sweet moment.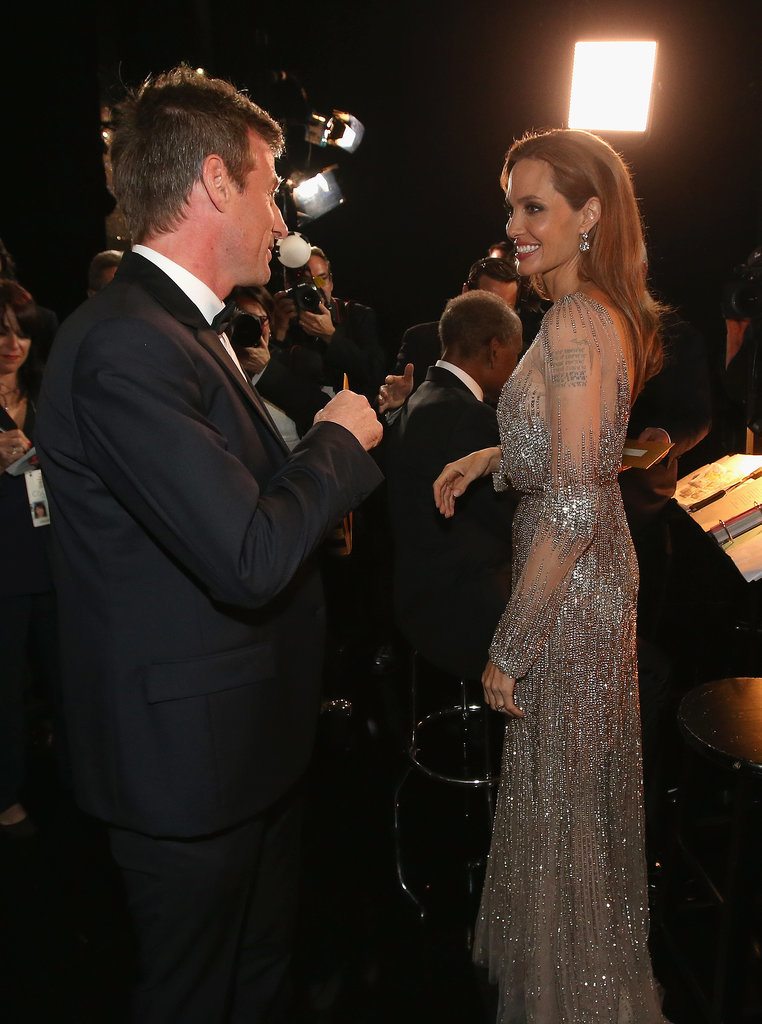 Spike Jonze and Angelina Jolie [41] chatted backstage at the Oscars.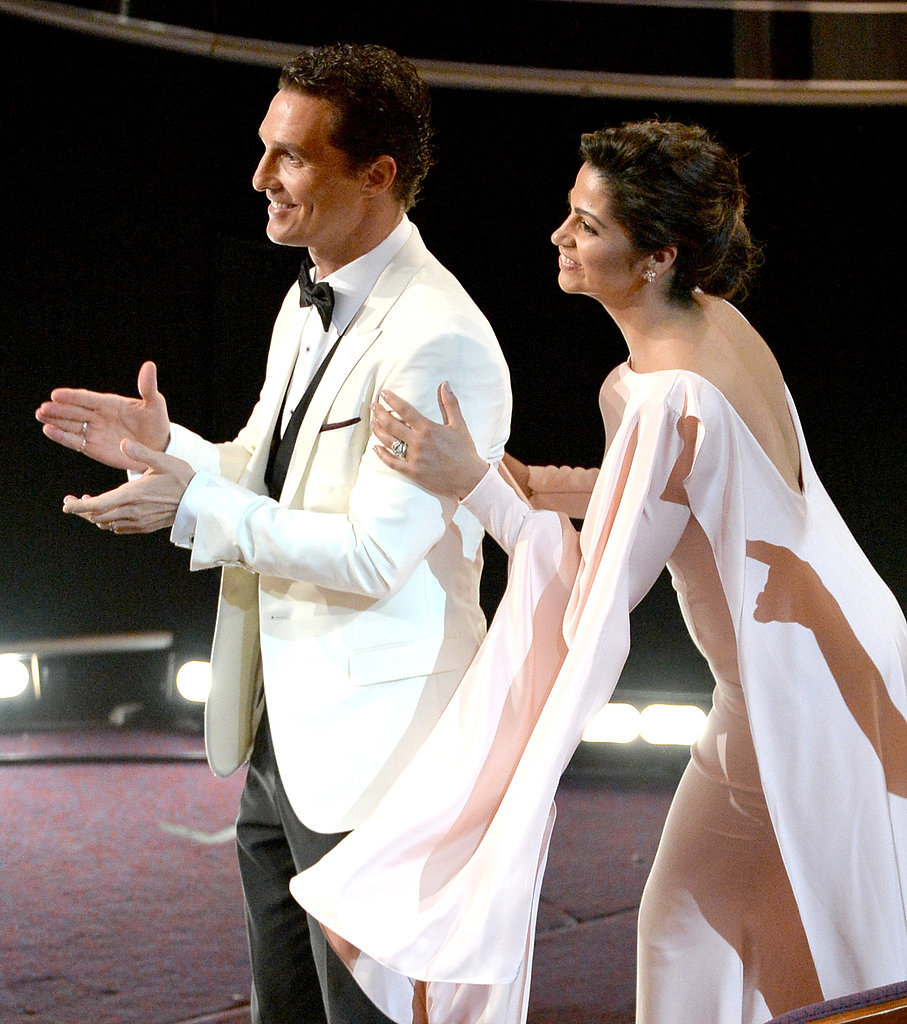 Matthew McConaughey [42] and Camila Alves stood up to clap during the Oscars.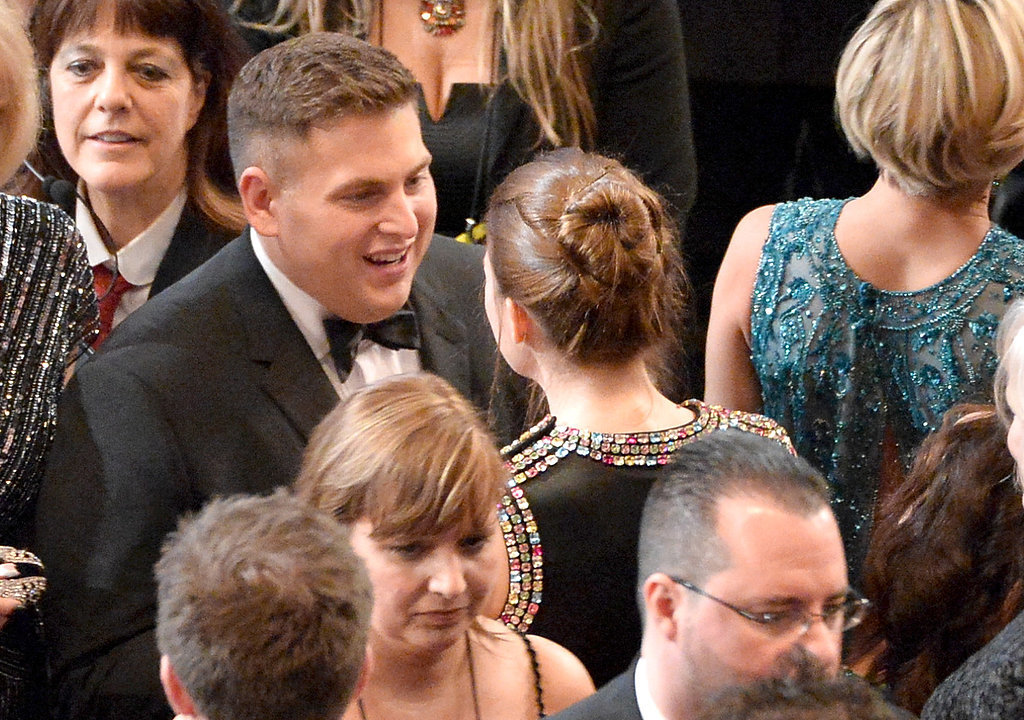 Jonah Hill [43] mingled in the audience during the Oscars.