Whether their fathers are as famous as they are [1] or just like to show their support at big events, it's always sweet to see celebrities hanging out with their dads on the red carpet and beyond. We're celebrating the upcoming Father's Day [2] holiday with the ultimate roundup of stars and their fathers; keep reading to see them all now, and don't forget to check out the famous dads who will celebrate Father's Day for the first time this year [3].
Laura Dern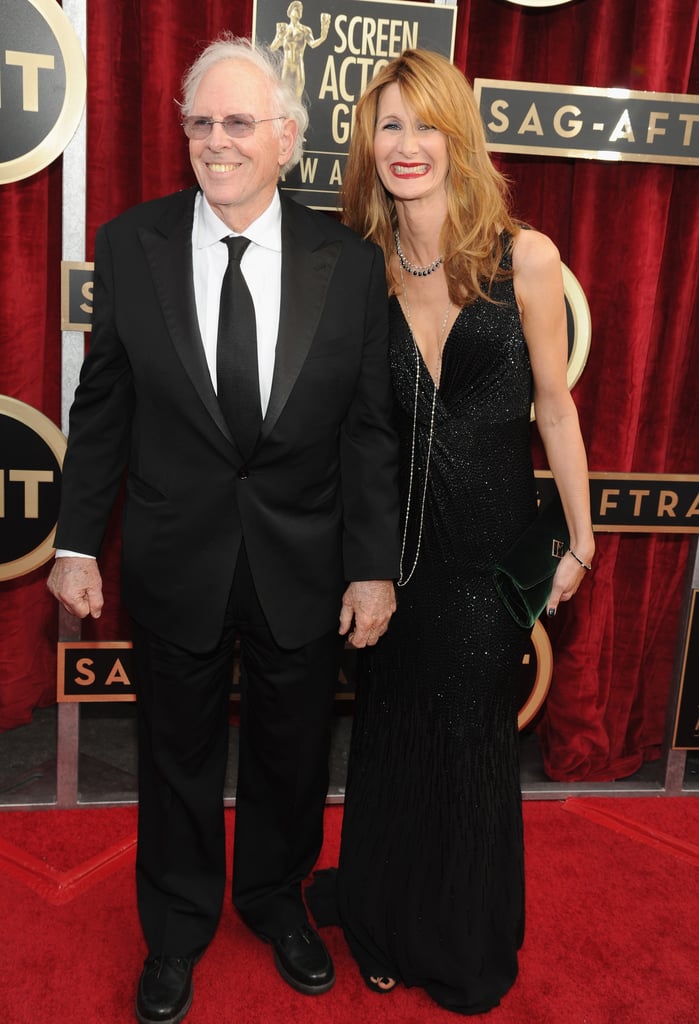 Laura walked multiple red carpets with her actor dad, Bruce, during the 2014 award season, including the SAG Awards in January.
Rashida Jones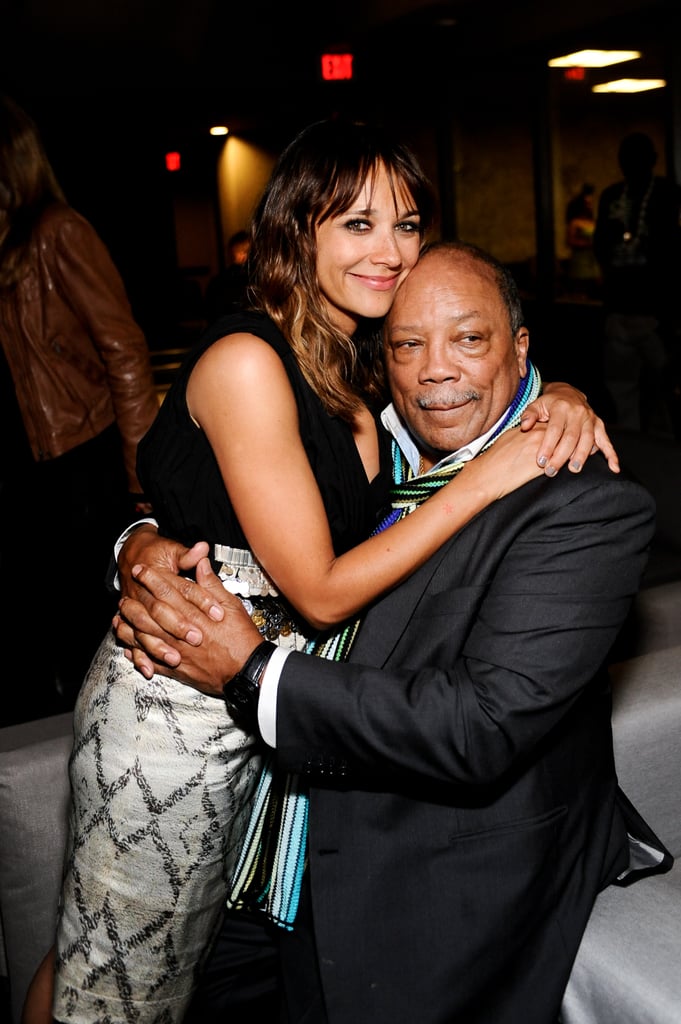 Rashida's dad, Quincy Jones, served as her date to the LA Film Festival premiere of her film Celeste & Jesse Forever in June 2012.
Katy Perry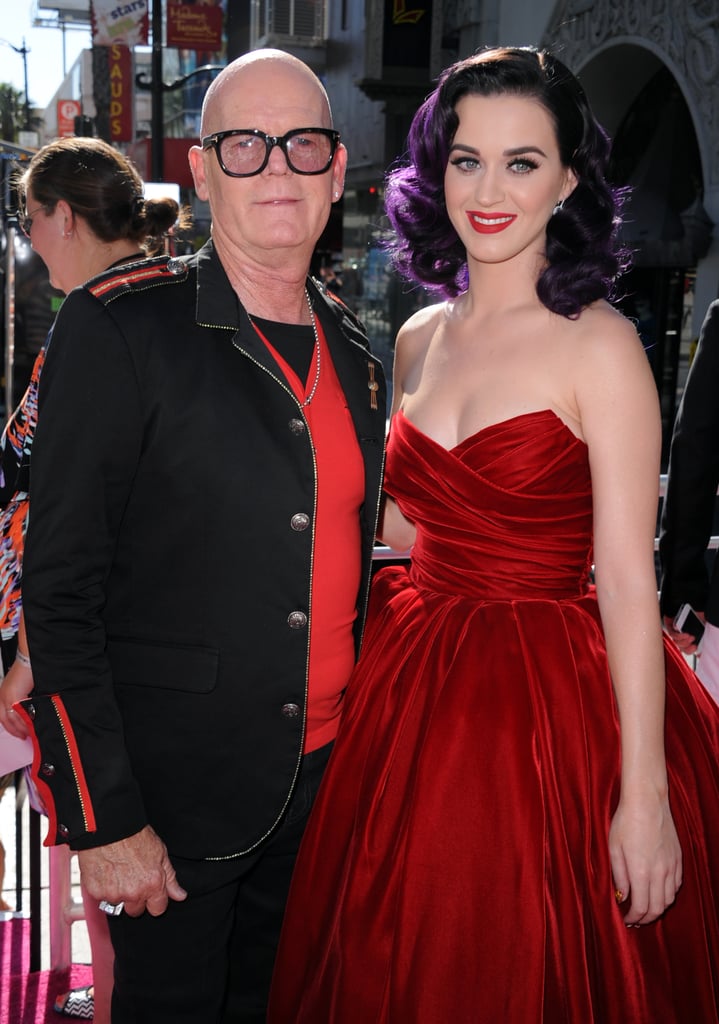 Katy and her dad, Keith Hudson, walked the red carpet together at the Hollywood premiere of her concert film in June 2012.
Bruno Mars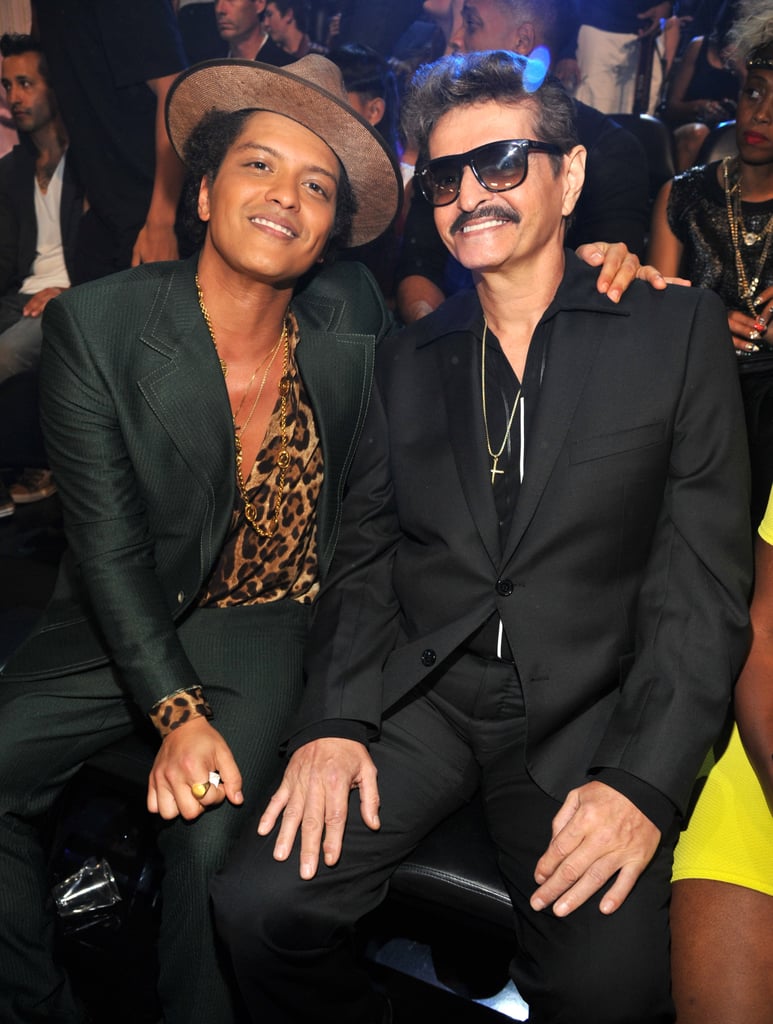 Bruno Mars and his dad, Peter Hernandez, were the picture of cool as they sat together at the MTV VMAs in August 2013.
Liv Tyler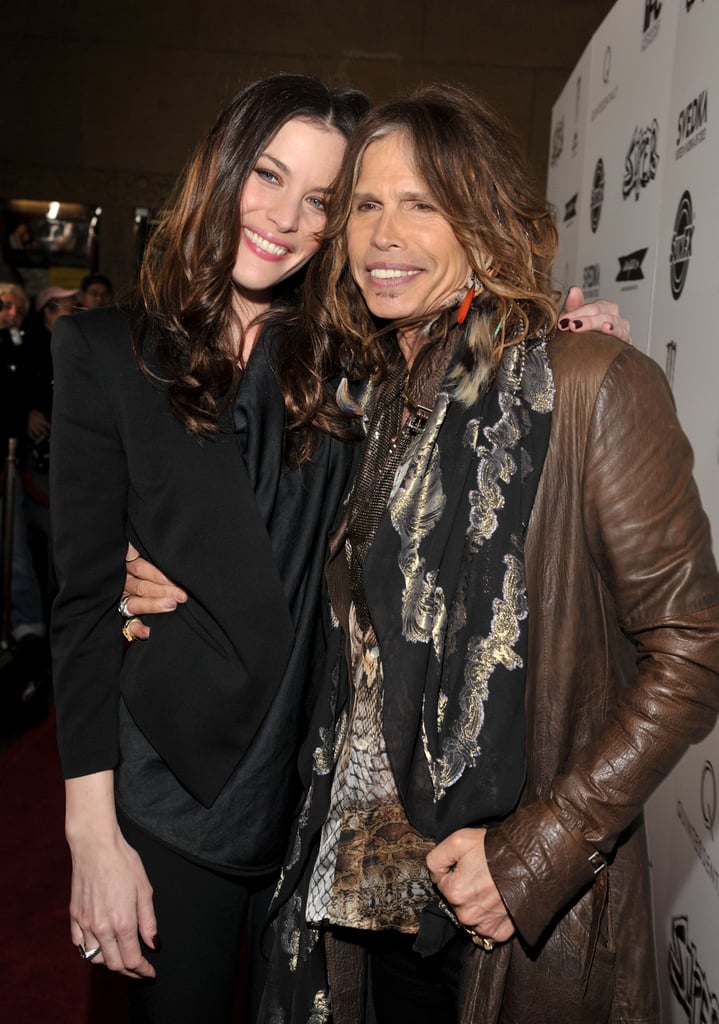 Liv hung out with her dad, Aerosmith lead singer Steven Tyler, at the LA premiere of Super in March 2011.
Amber Heard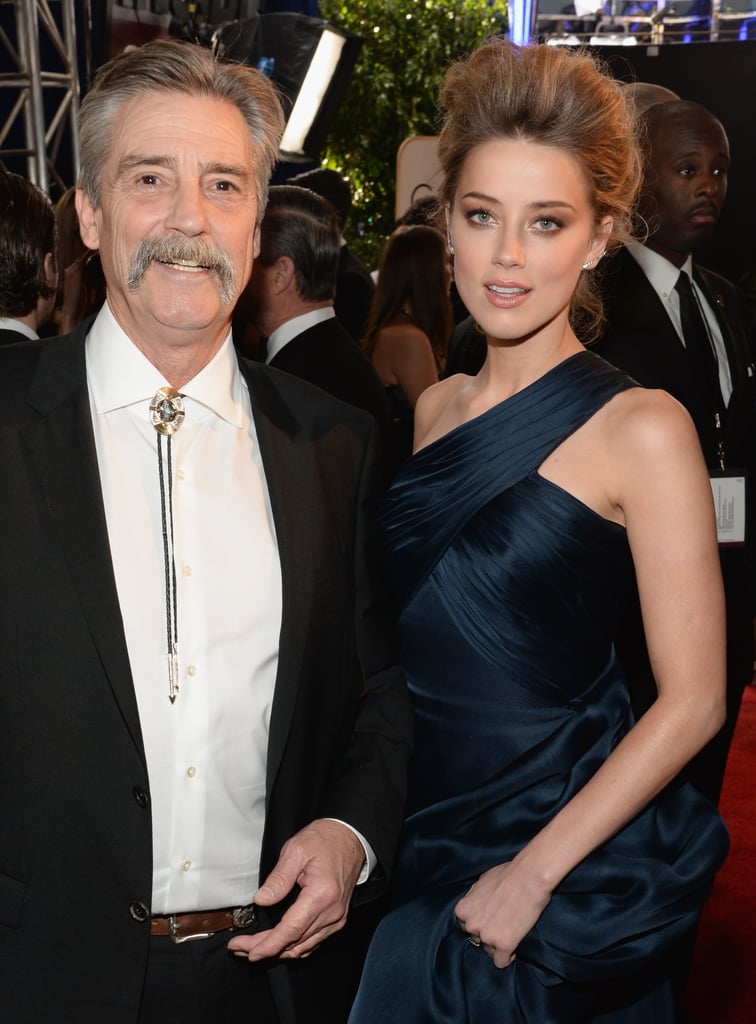 Amber brought her dad, David, to the Golden Globes in January 2014.
Alexander Skarsgard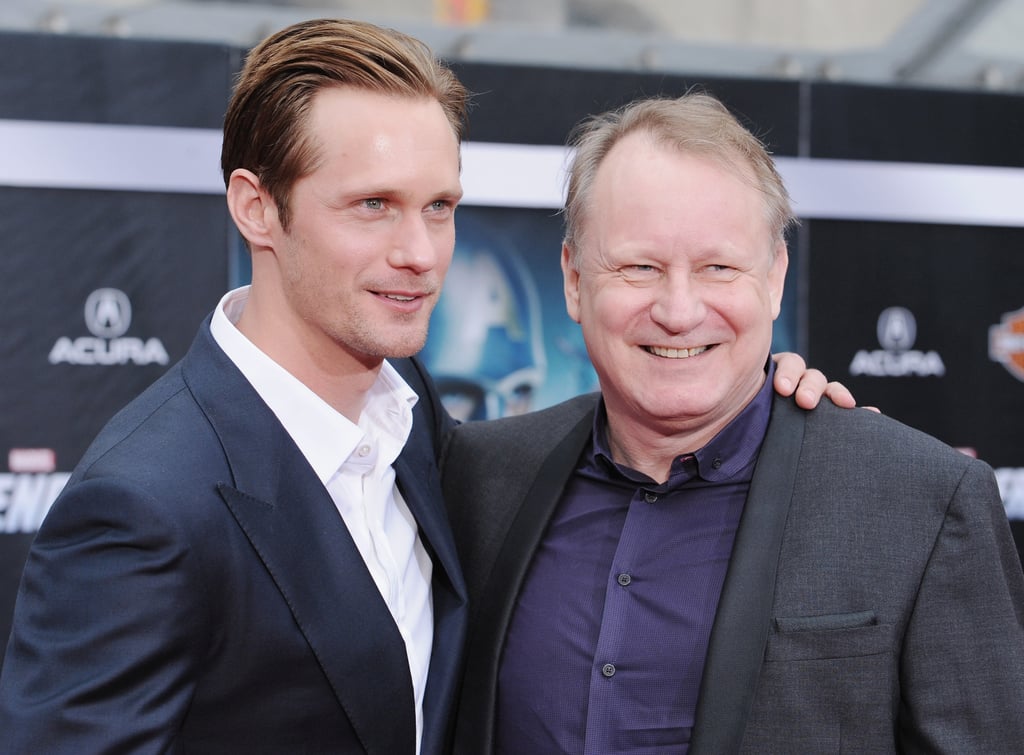 The Avengers star was accompanied by his actor father, Stellan, at the LA premiere of the film in April 2012.
Joseph Gordon-Levitt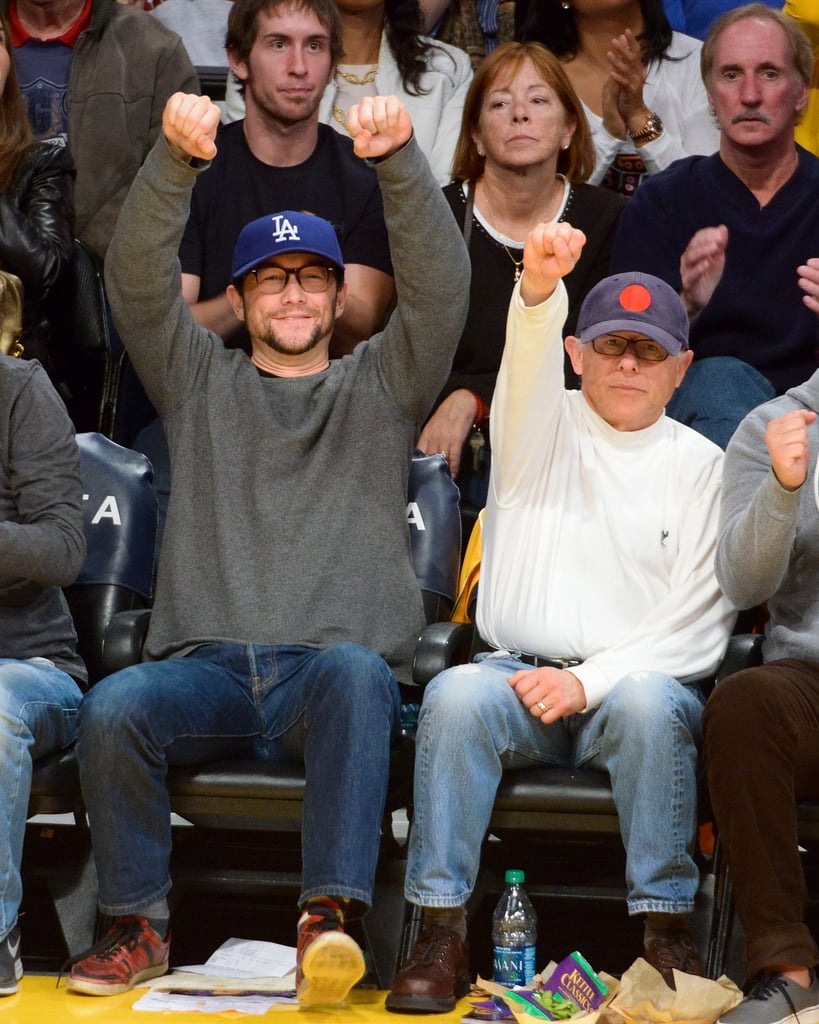 Joseph and his dad, Dennis, cheered on the LA Lakers together in January 2013.
Kate Hudson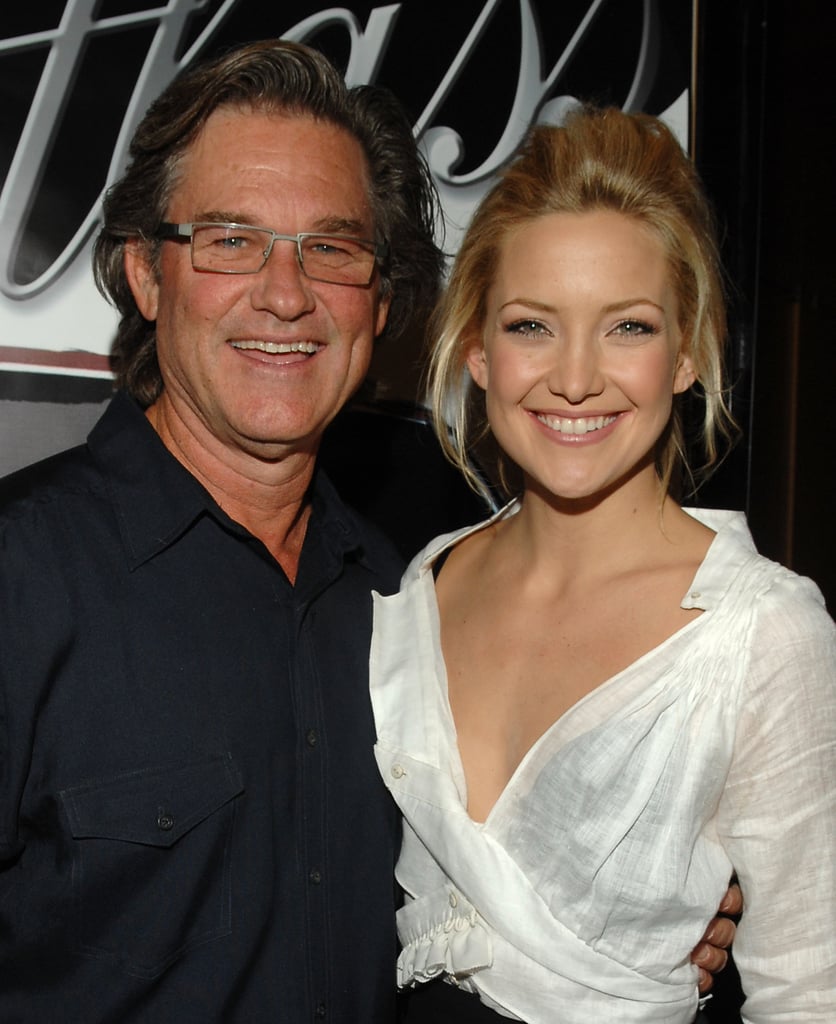 Kate and Kurt Russell stuck close at an event in LA in October 2007.
Ashton Kutcher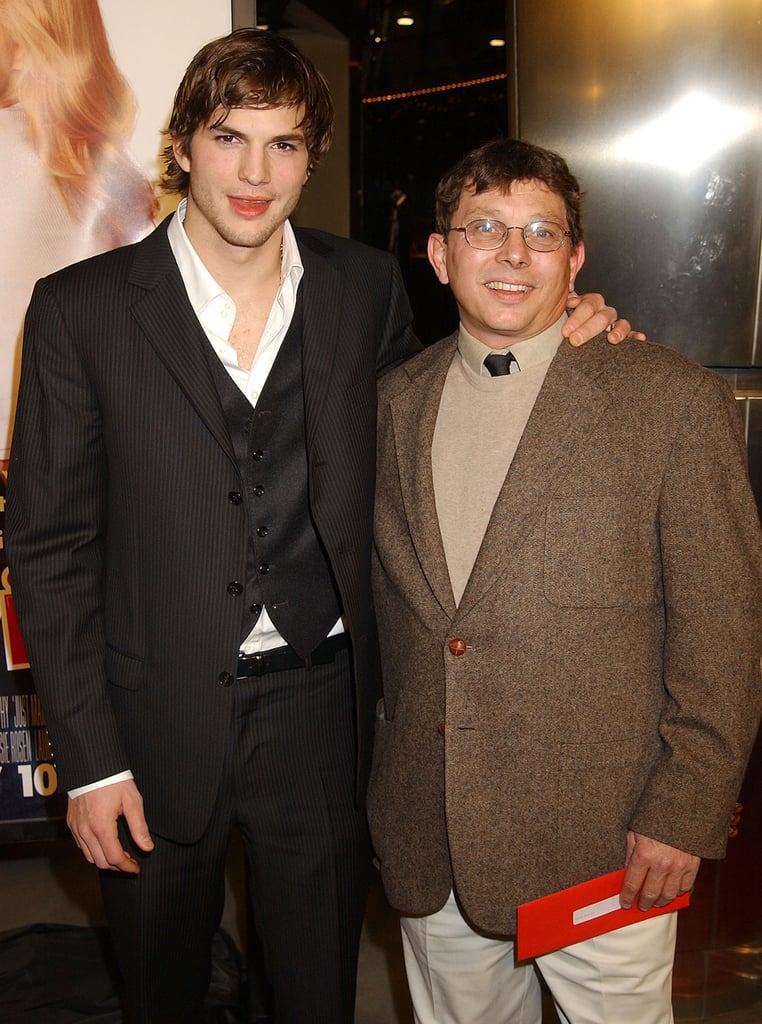 Ashton Kutcher [4] brought his dad, Larry, to the LA premiere of Just Married in January 2003.
Sofia Coppola
Sofia got a sweet kiss on the cheek from her famous father, Francis Ford Coppola, at a Directors Guild event in February 2004.
Miley Cyrus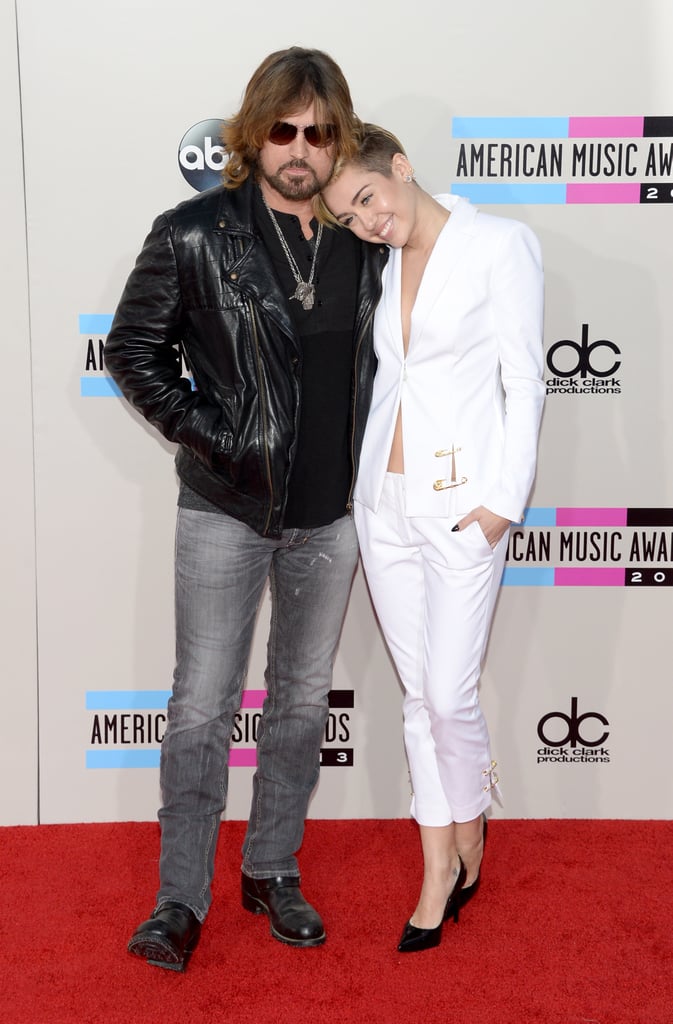 Miley walked the red carpet with her dad, Billy Ray, at the American Music Awards in November 2013.
Blake Lively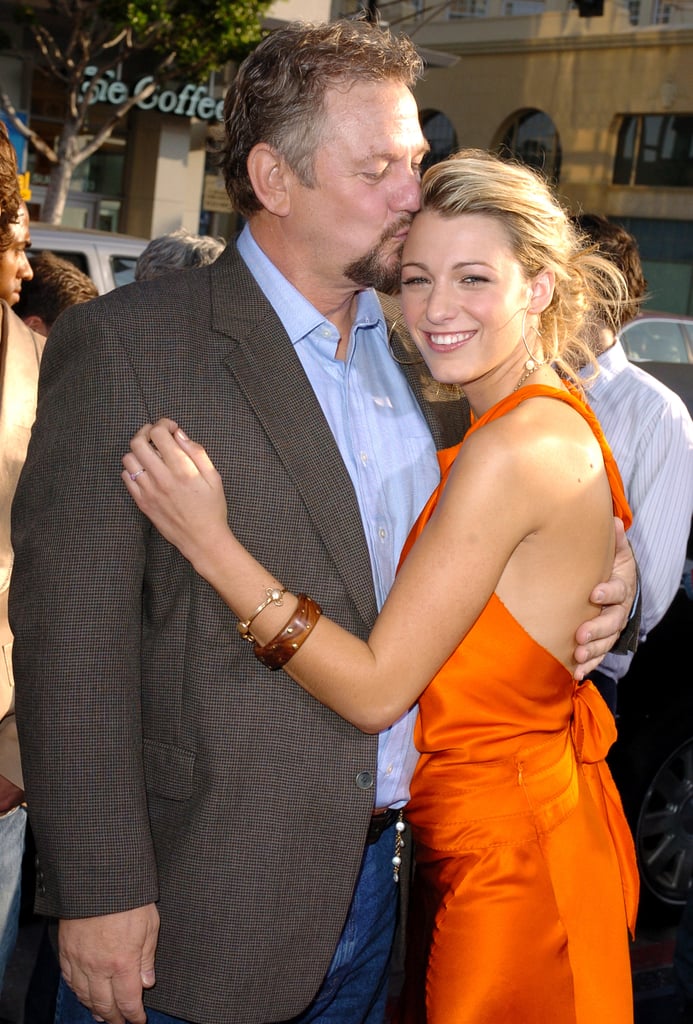 Blake brought her dad, Ernie Lively, to the LA premiere of The Sisterhood of the Traveling Pants back in May 2005.
Lady Gaga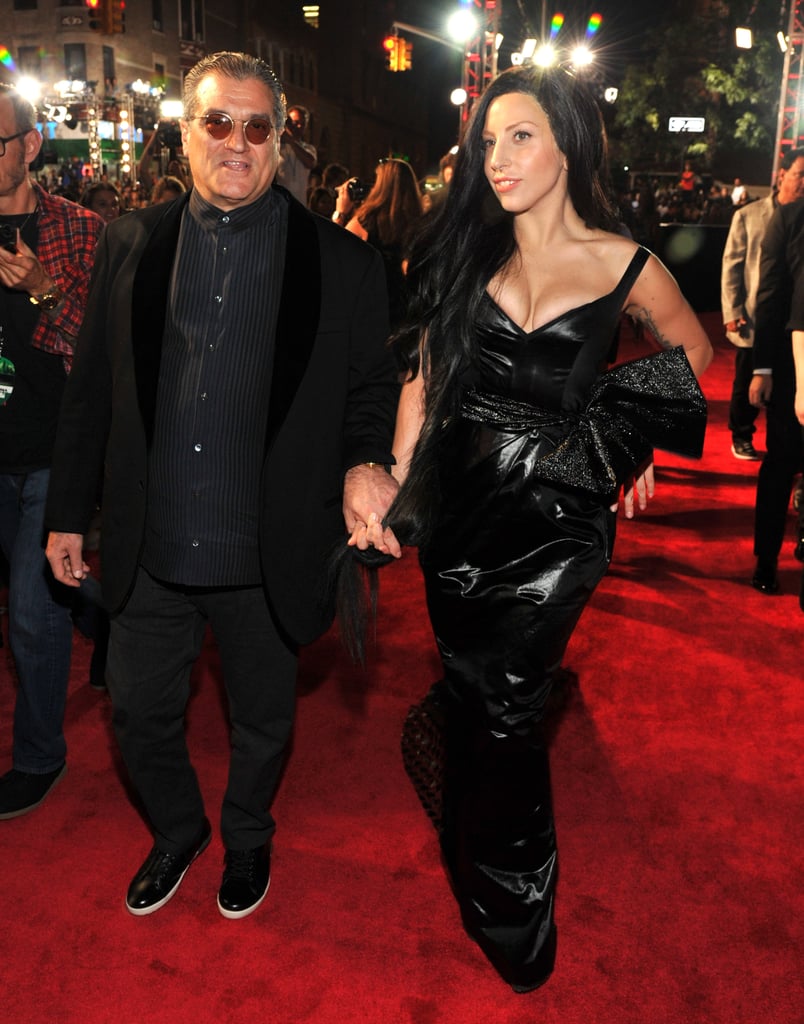 Lady Gaga [5] had her father, Joe Germanotta, by her side on the red carpet at the MTV VMAs in August 2013.
Ben Stiller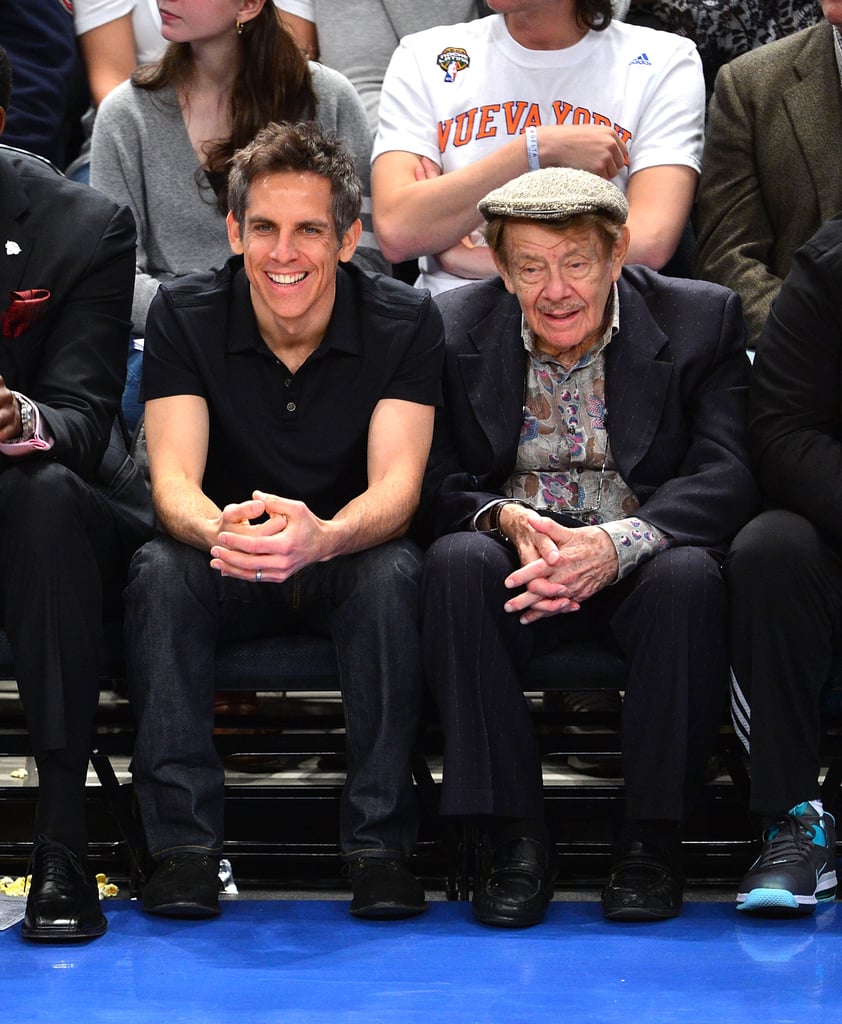 Ben took in a New York Knicks game with his famous father, Jerry, back in April 2012.
Jennifer Lopez
Jennifer cuddled up to her dad, David, at the opening of her Pasadena restaurant Madre's in April 2002.
Mark Ruffalo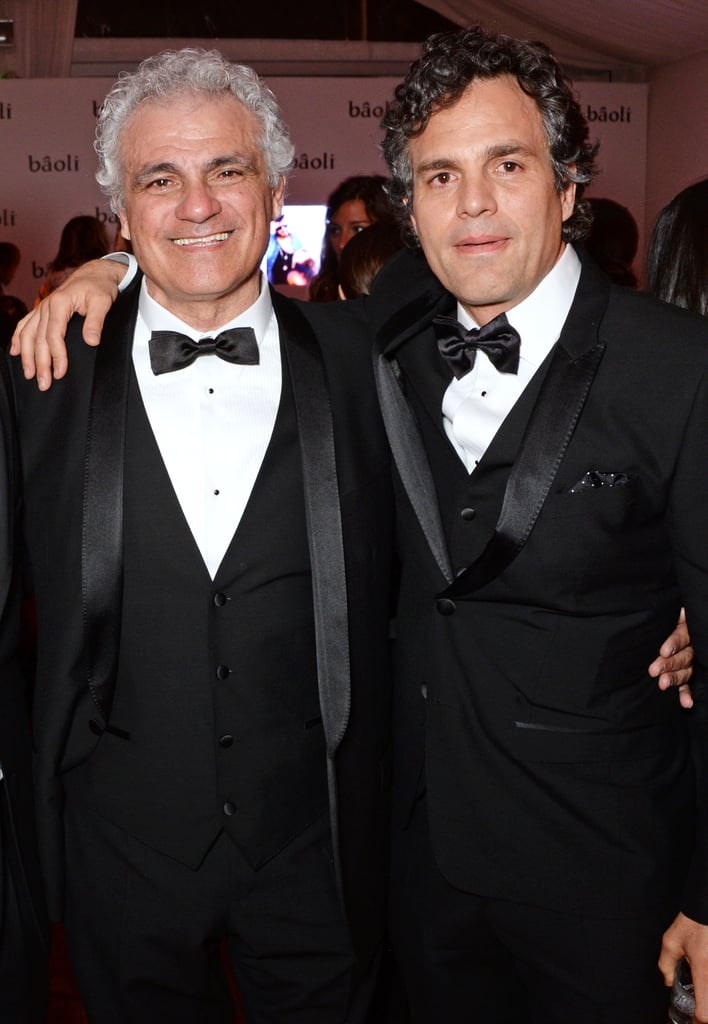 Mark was the spitting image of his dad, Frank, at a party for Foxcatcher during the Cannes Film Festival in May 2014.
Kate Moss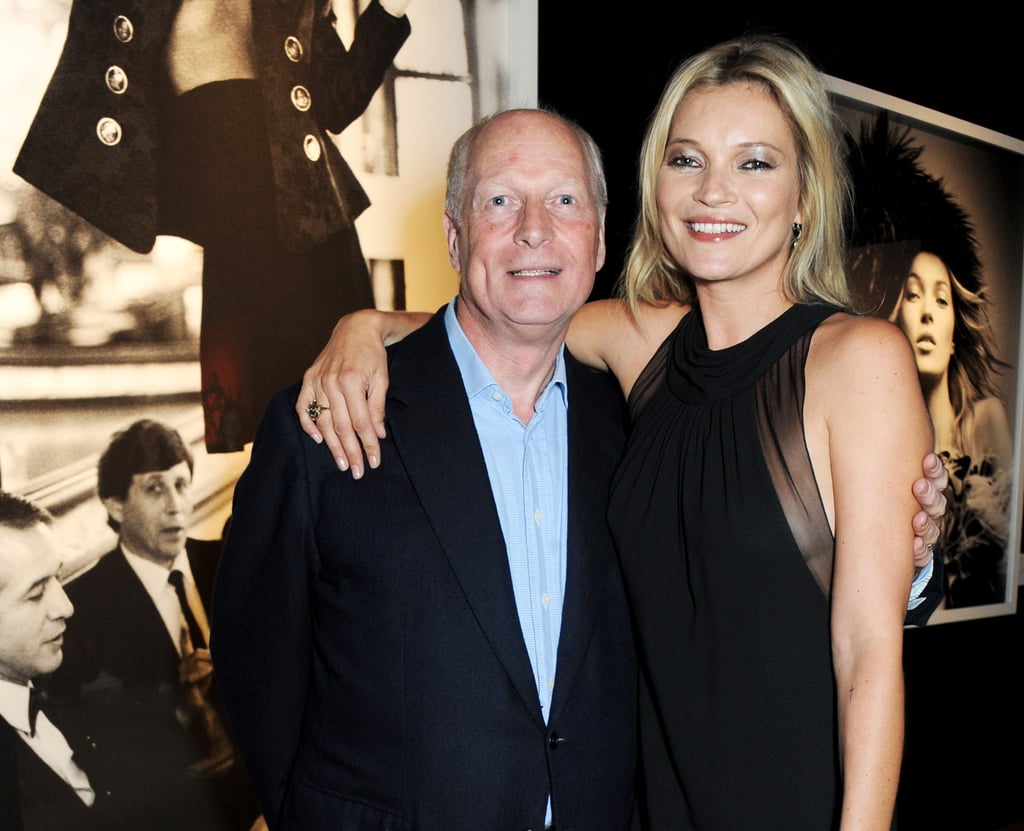 Kate's dad, Peter, was by her side at the London exhibition of Kate Moss [6]: The Collection in September 2013.
Scott Eastwood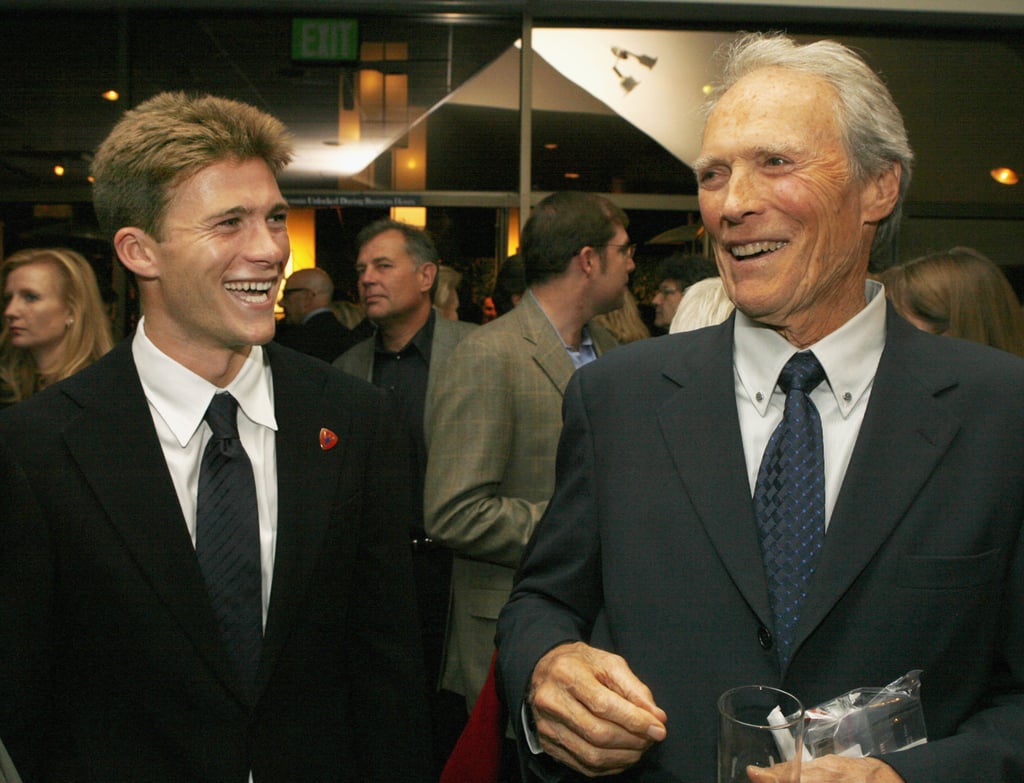 Scott beamed next to his dad, Clint, at the LA premiere of Flags of Our Fathers in October 2006.
Ivanka Trump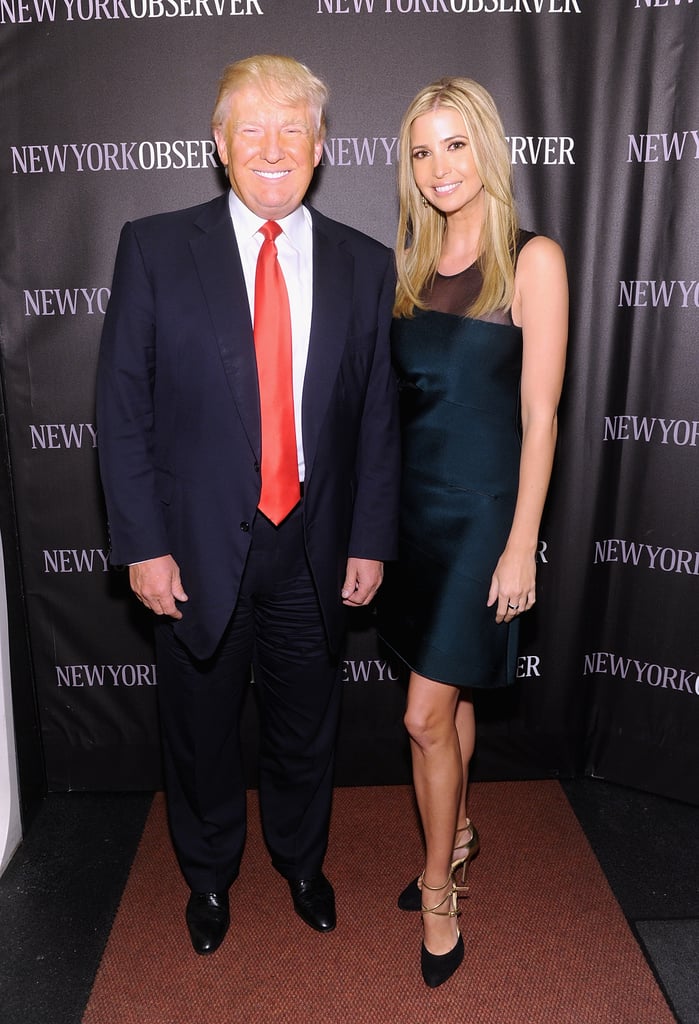 Ivanka had her dad, Donald, by her side at an industry event in NYC in April 2014.
Jaden and Willow Smith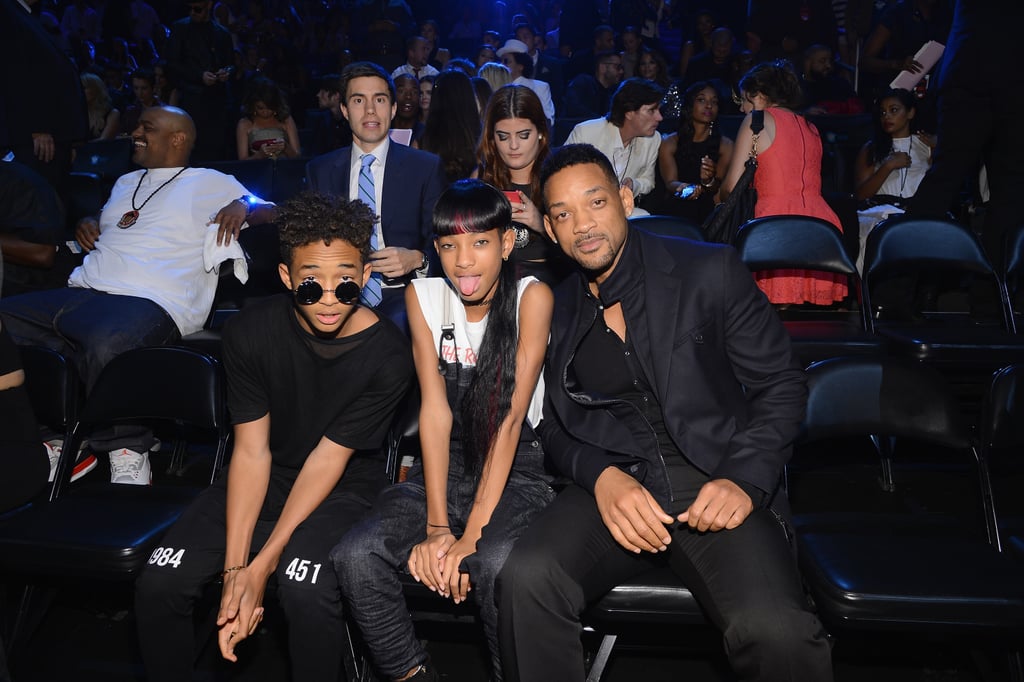 Jaden and Willow hung out with their dad, Will Smith [7], at the MTV VMAs in August 2013.
Taylor Swift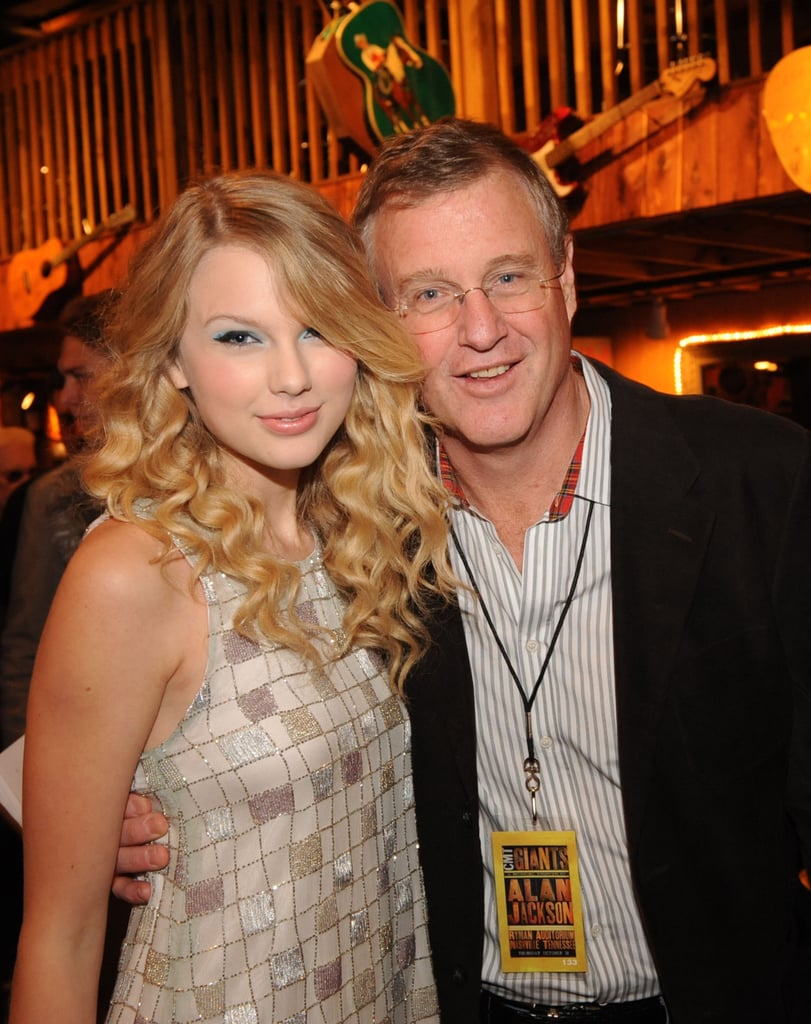 Taylor's dad, Scott, posed with his country crooner daughter at a CMT event in Nashville back in October 2008.
Amber Tamblyn
Amber was front and center in November 2011 when her actor father, Russ Tamblyn, was honored with a star on the Hollywood Walk of Fame.
Adrian Grenier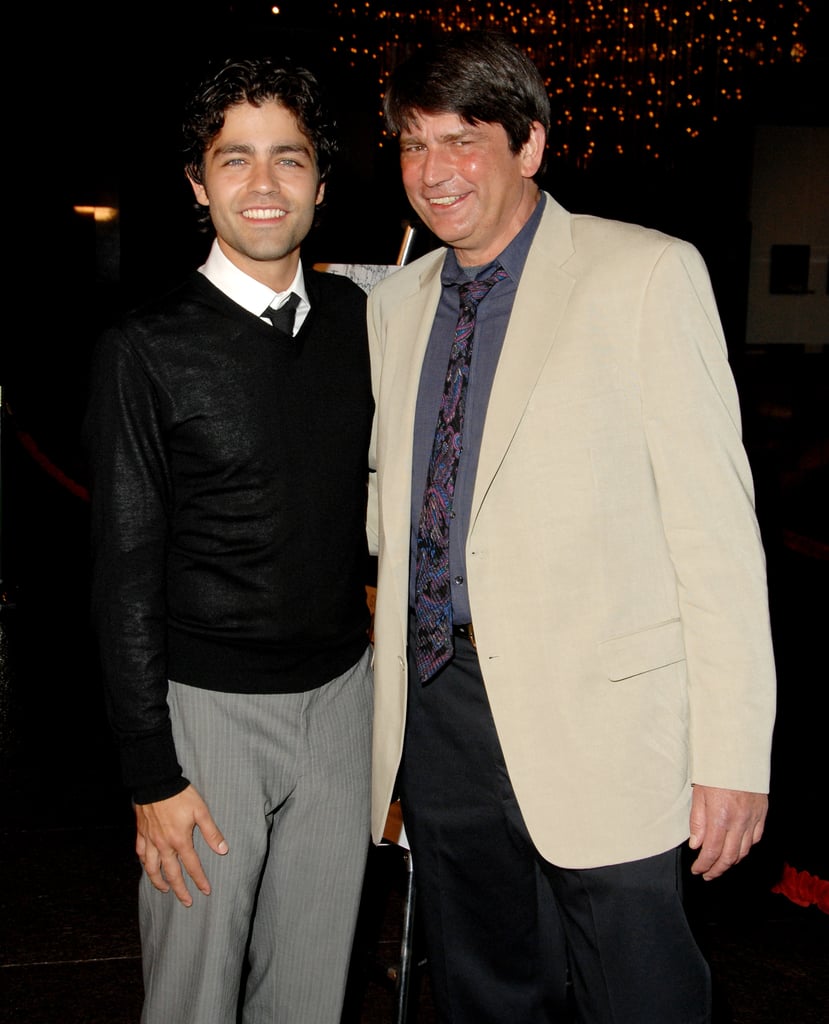 Adrian posed for photos with his dad, John Dunbar, at the LA premiere of their documentary Shot in the Dark in May 2007.
Lily Collins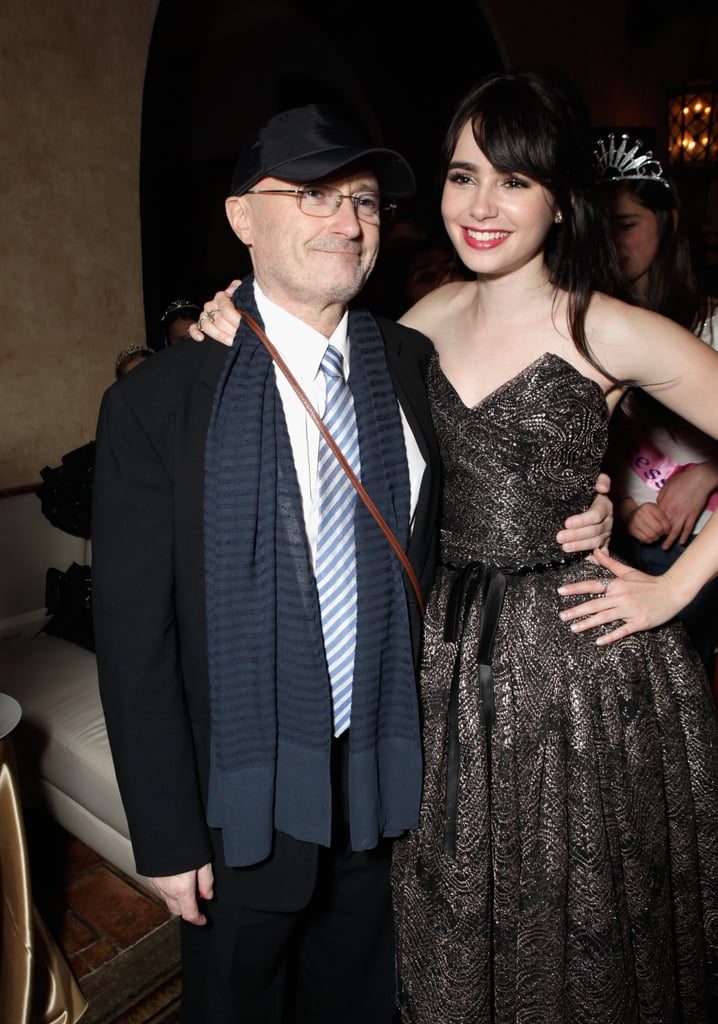 Lily had the support of her dad, Phil Collins, at the LA premiere of her movie Mirror Mirror in March 2012.
Kelly Osbourne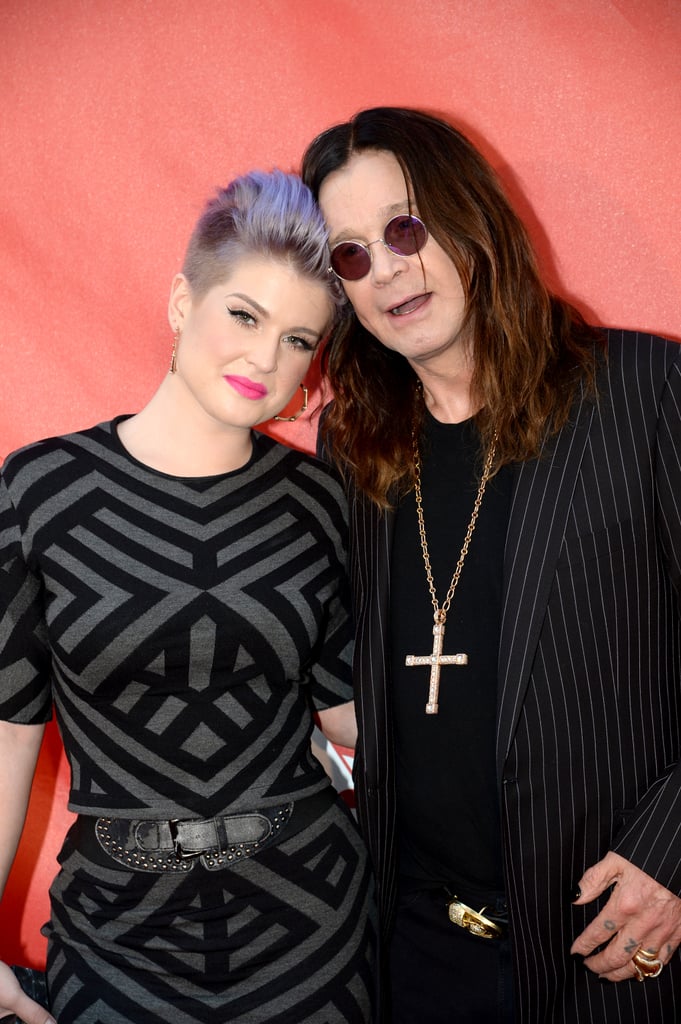 Kelly's dad, famous rocker Ozzy Osbourne, accompanied her to a May 2014 benefit concert in LA.
Zach Braff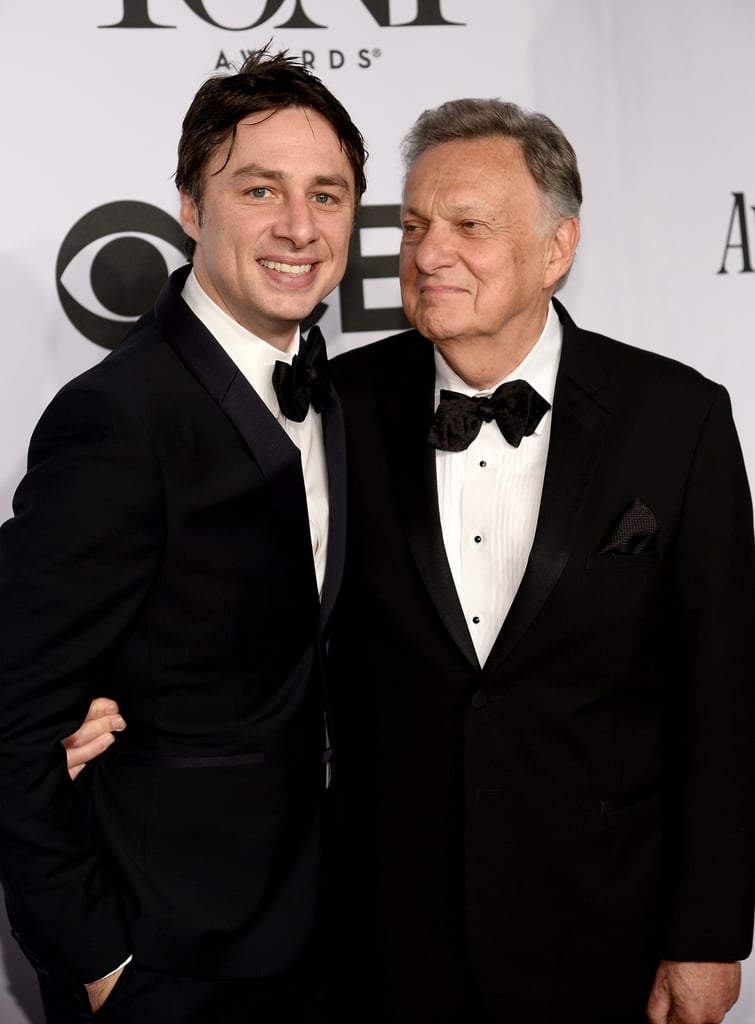 Zach's dad, Harold, accompanied him to the Tony Awards in June 2014.
Shakira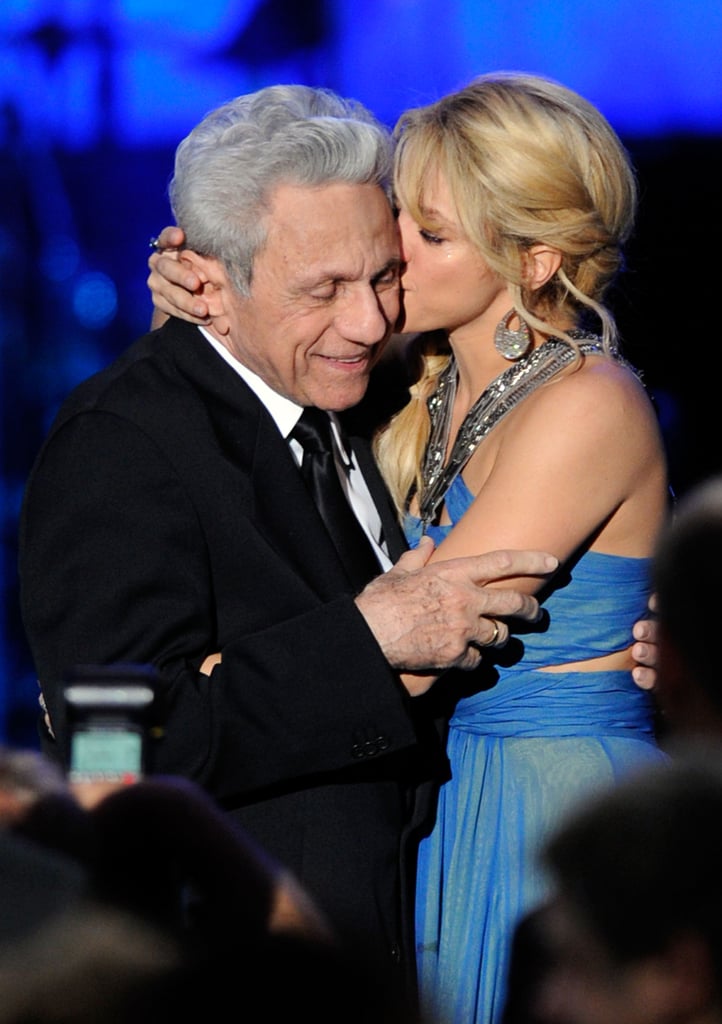 Shakira [8] gave her dad, singer William Mebarak Chadid, a sweet kiss on the cheek as they performed on stage together at an award ceremony in Las Vegas in November 2011.
Kate Winslet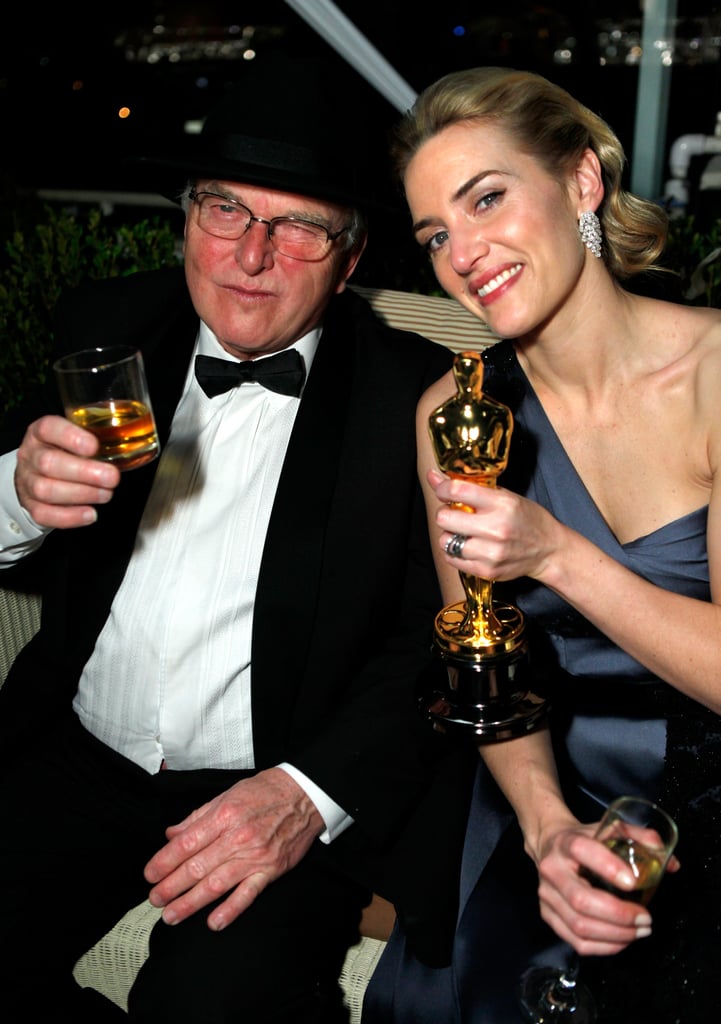 After winning an Oscar in February 2009, Kate Winslet [9] celebrated with her father, Roger, at the Vanity Fair afterparty.
Lena Dunham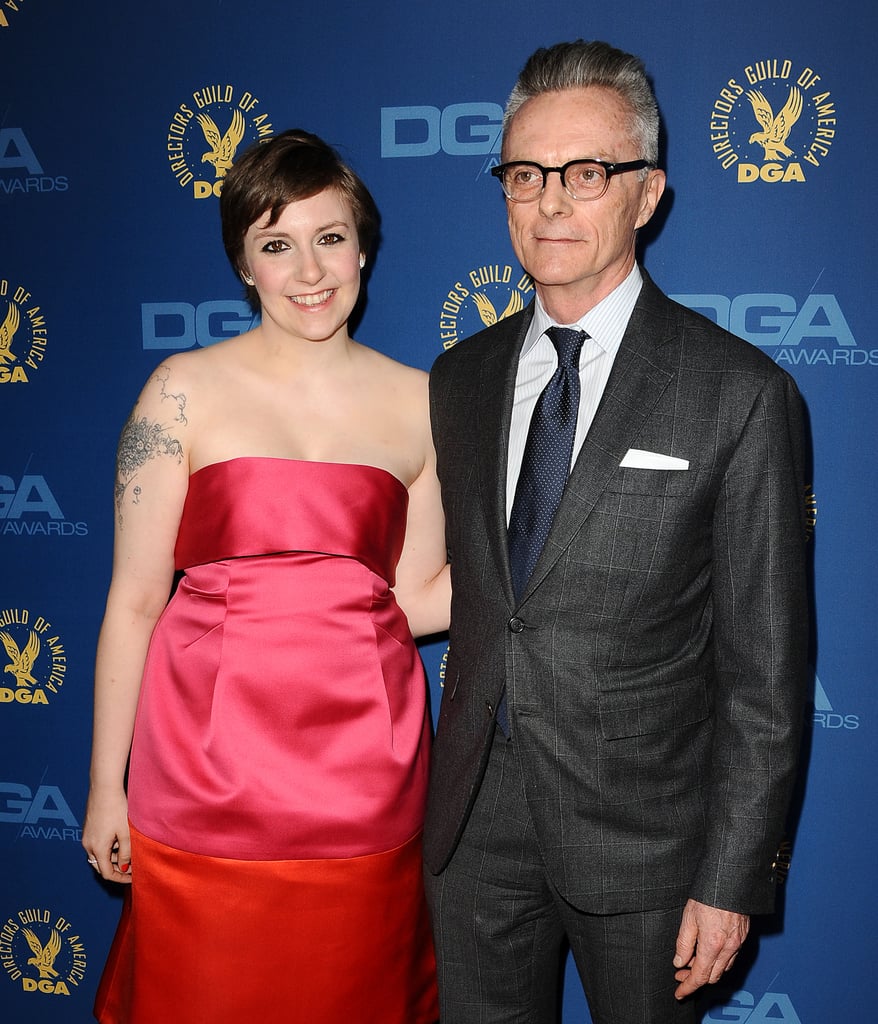 For the Directors Guild of America Awards in February 2013, Lena Dunham was joined on the red carpet by her dad, Carroll, who is a well-known painter.
Zoë Kravitz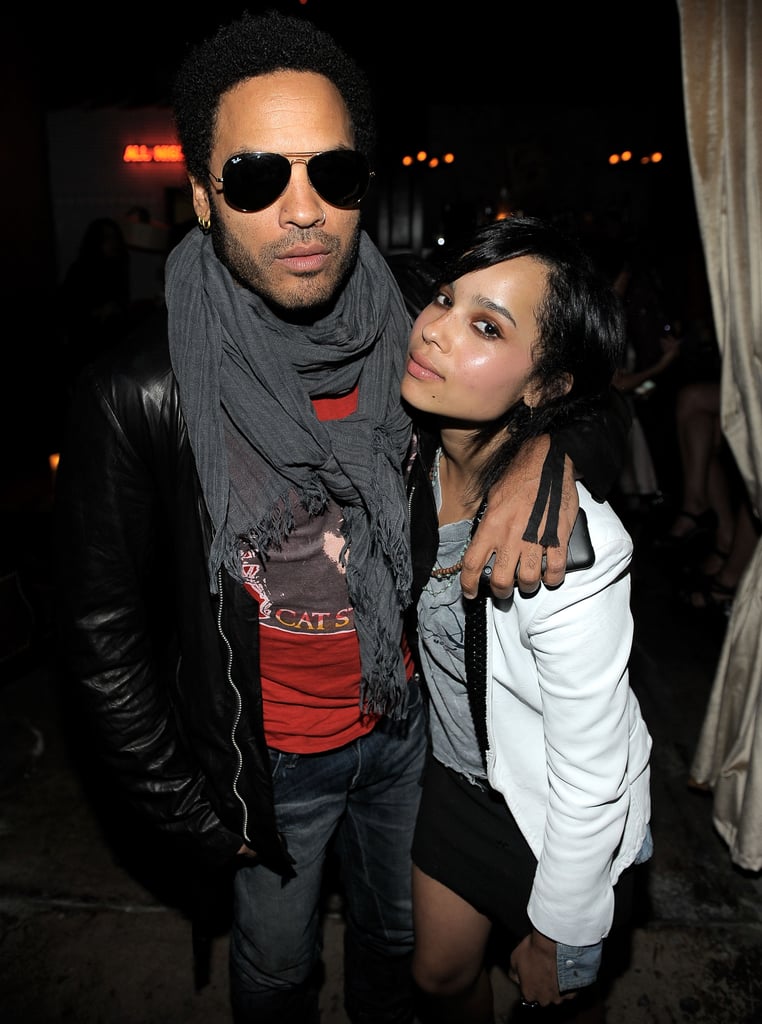 The actress partied with her rocker dad, Lenny, after the MTV Movie Awards in June 2010.
Nicole Richie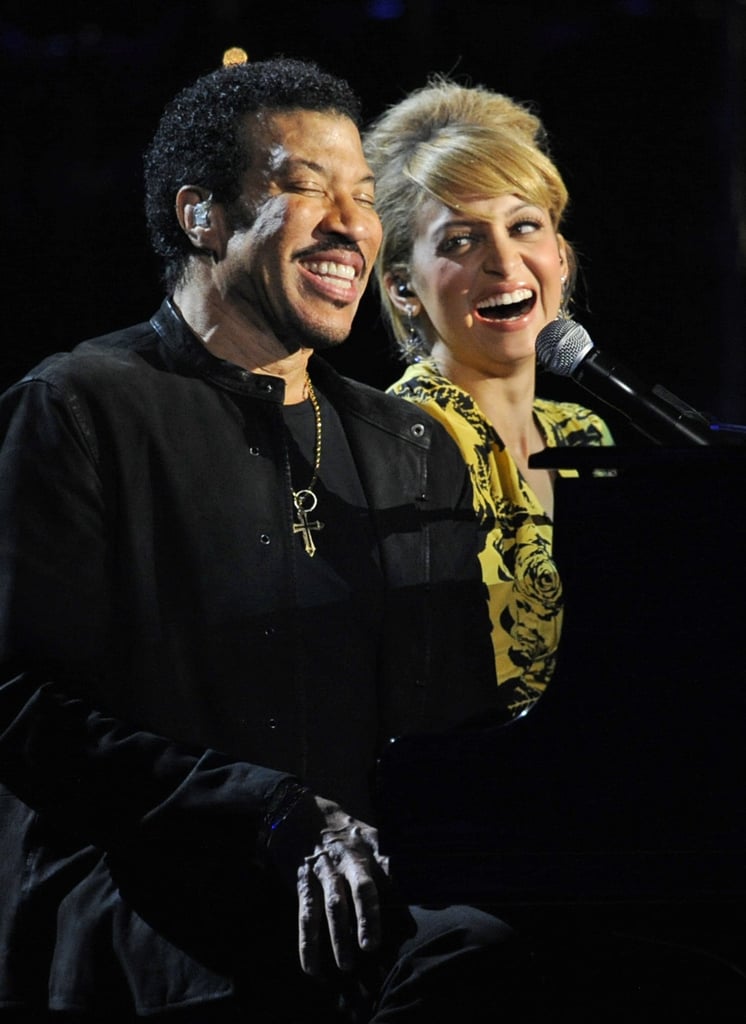 Nicole and her famous father, Lionel, performed a duet during one of his concerts in Las Vegas back in April 2012.
Prince Harry and Prince William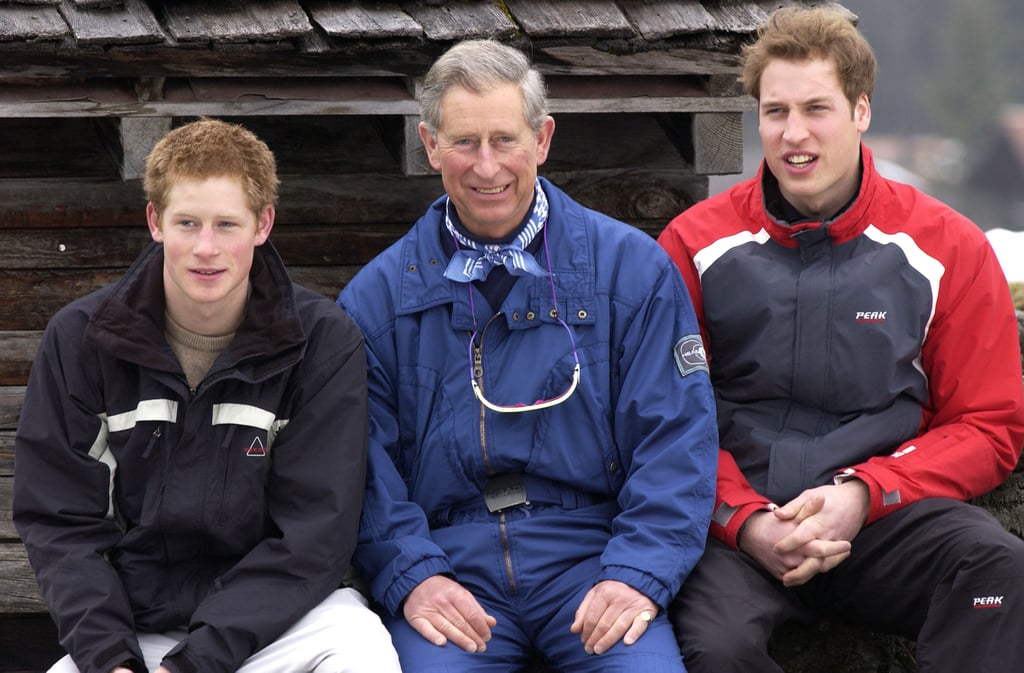 The young royals took a sweet ski trip in Switzerland with their dad, Prince Charles, in March 2005.
Jessica and Ashlee Simpson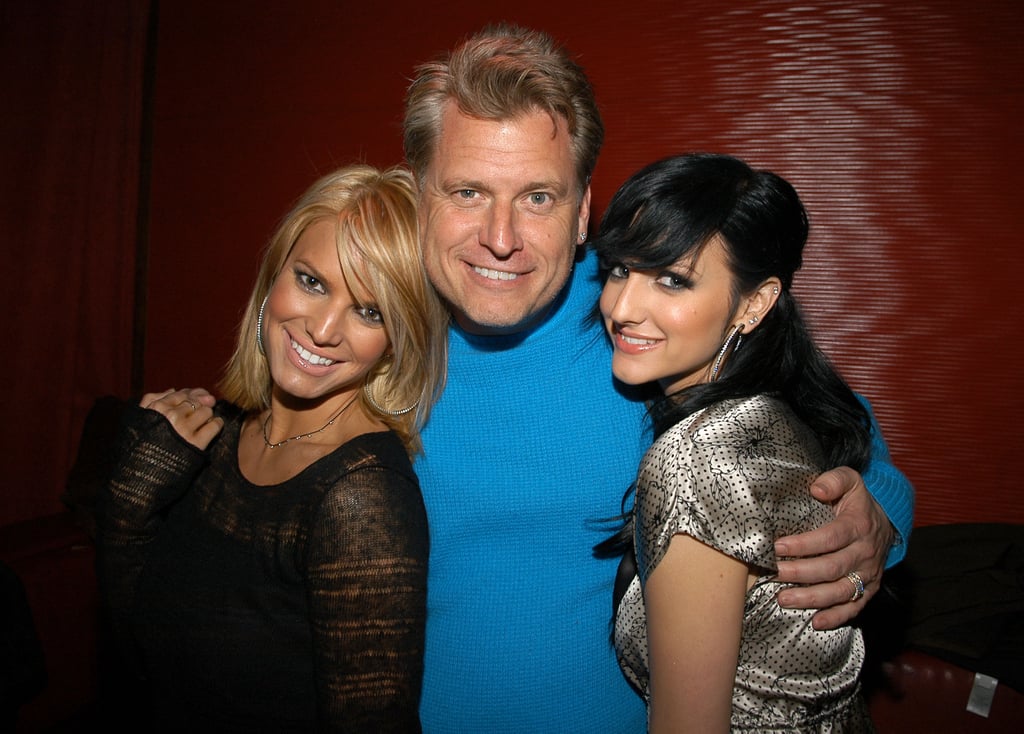 The Simpson sisters were all smiles with their dad, Joe, in NYC back in March 2005.
Natalie Portman
Natalie had the company of her father, Avner Hershlag, at the Critics' Choice Movie Awards in January 2011.
Jennifer Aniston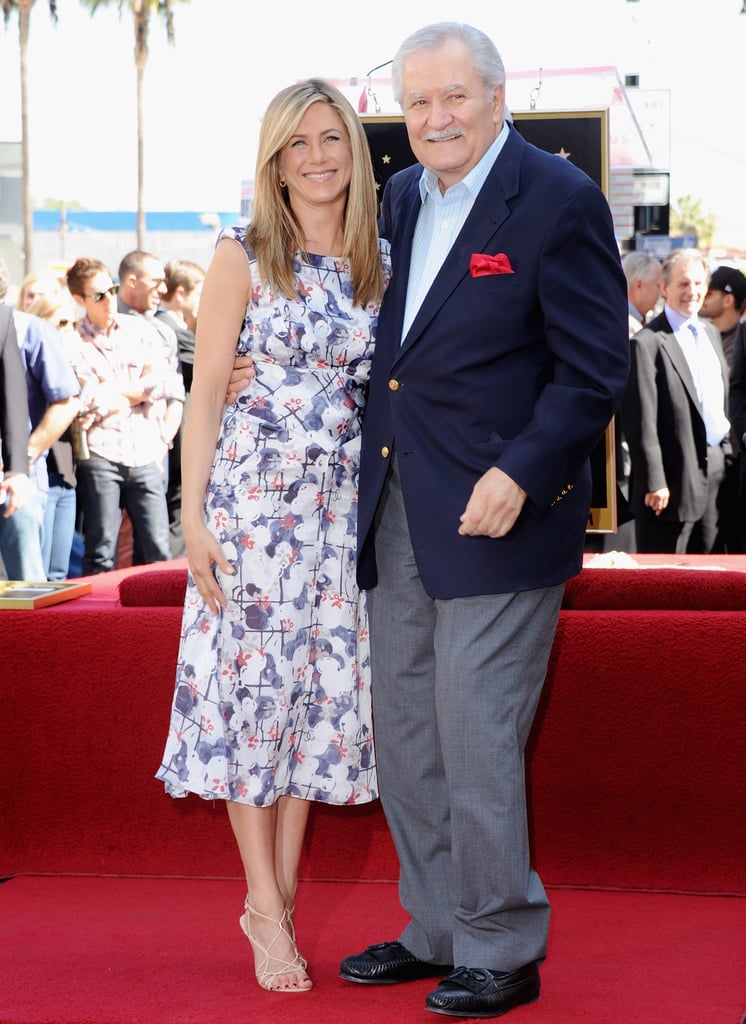 Jennifer was all smiles while posing with her dad, John Aniston, as she was honored with a star on the Hollywood Walk of Fame in February 2012.
Emilio Estevez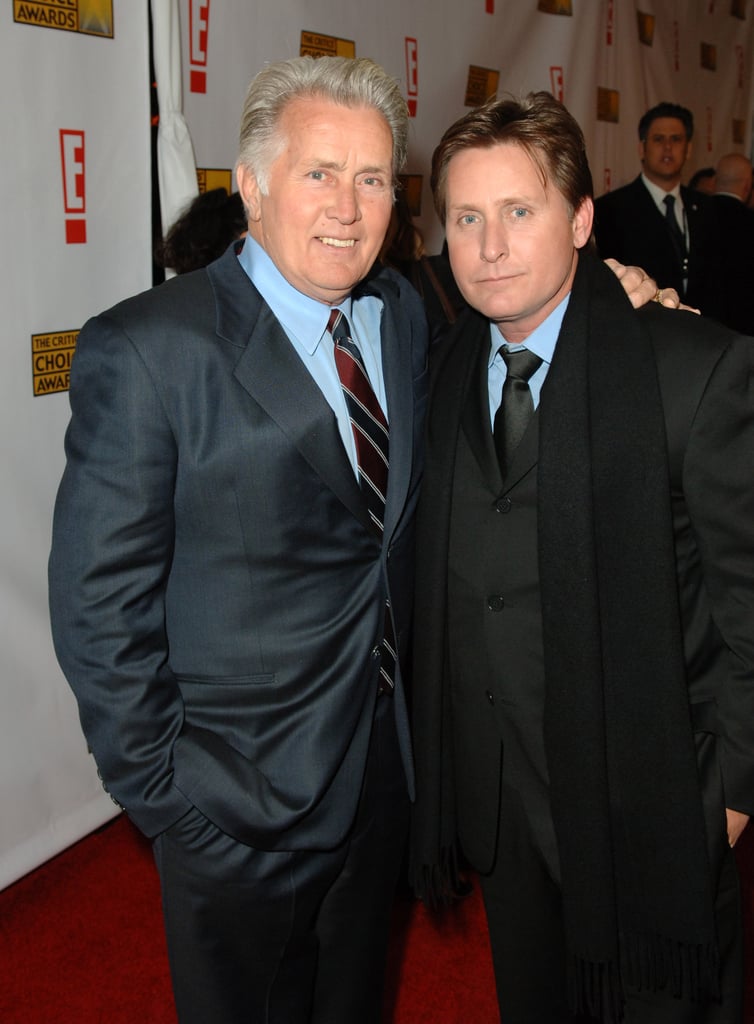 Emilio Estevez and Martin Sheen showed up together for the Critics' Choice Awards in January 2007.
Stella McCartney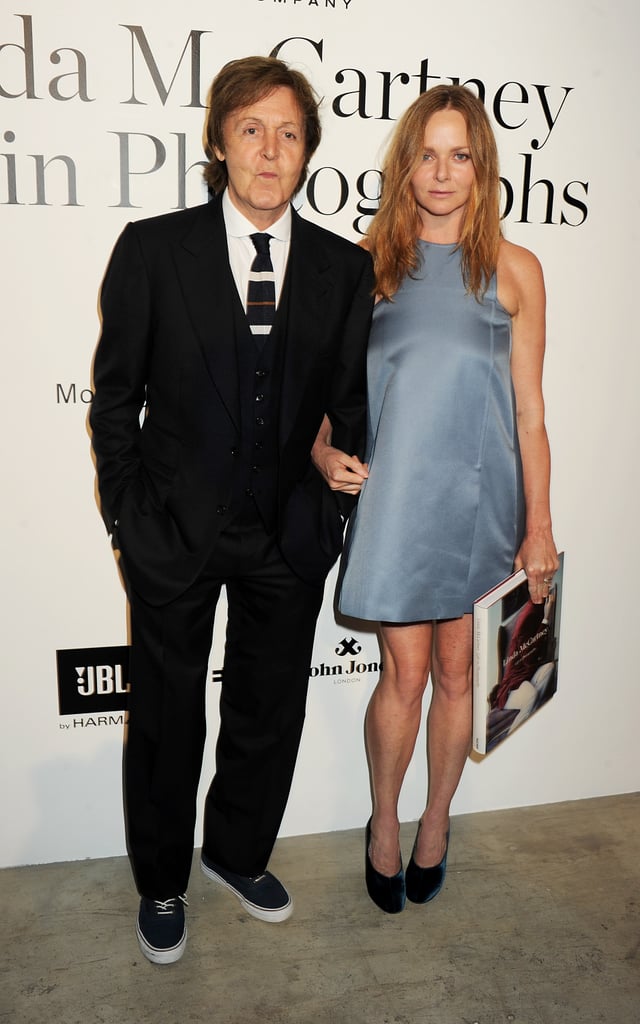 Stella had her superstar dad by her side for A Life in Photographs: An Exhibition of Photography by Linda McCartney in June 2011.
Matt Damon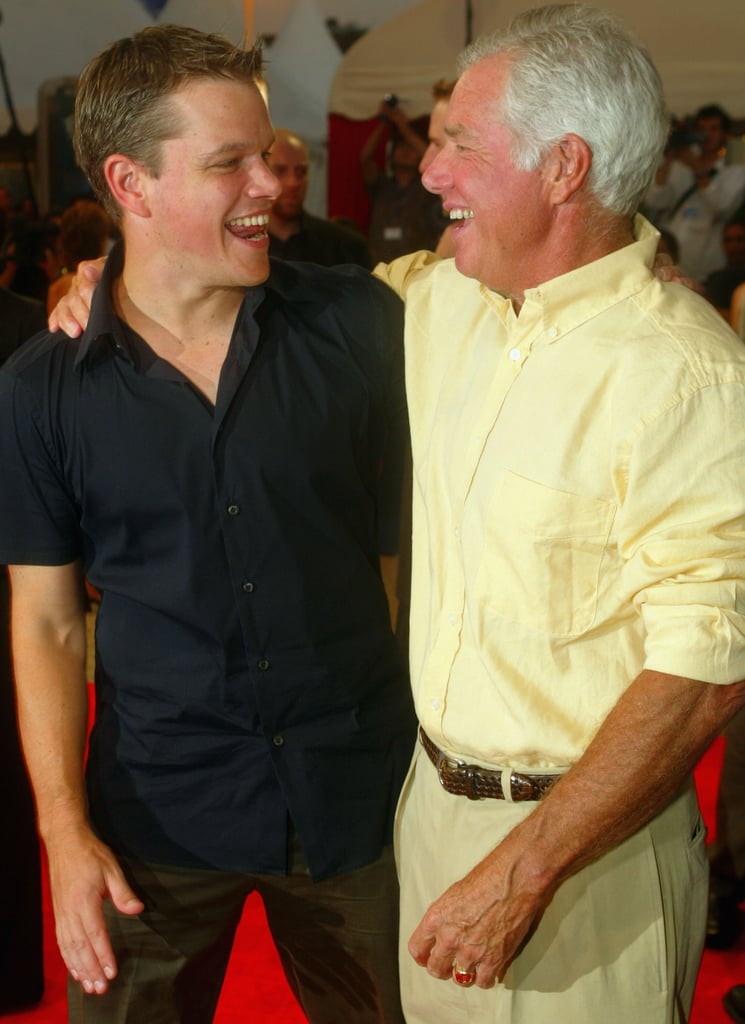 Matt shared a cute laugh with his dad, Kent, during a photocall for The Bourne Supremacy at the Deauville Film Festival back in September 2004.
Kate Middleton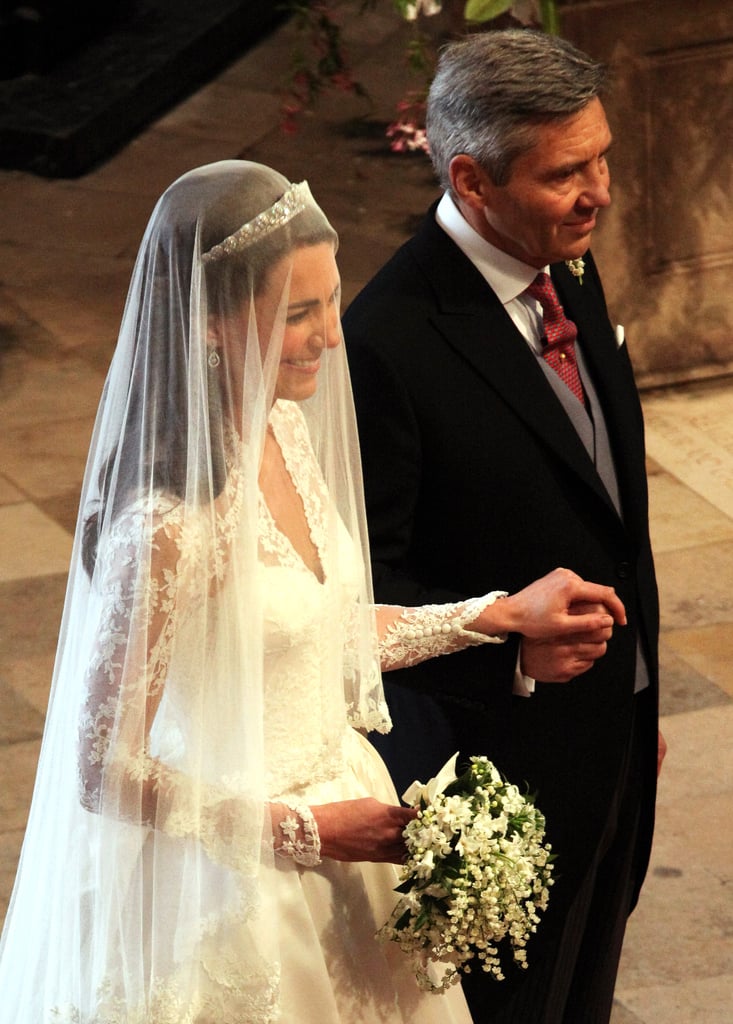 Kate Middleton's father, Michael, walked her down the aisle during her wedding [10] to Prince William in London in April 2012.
Kaley Cuoco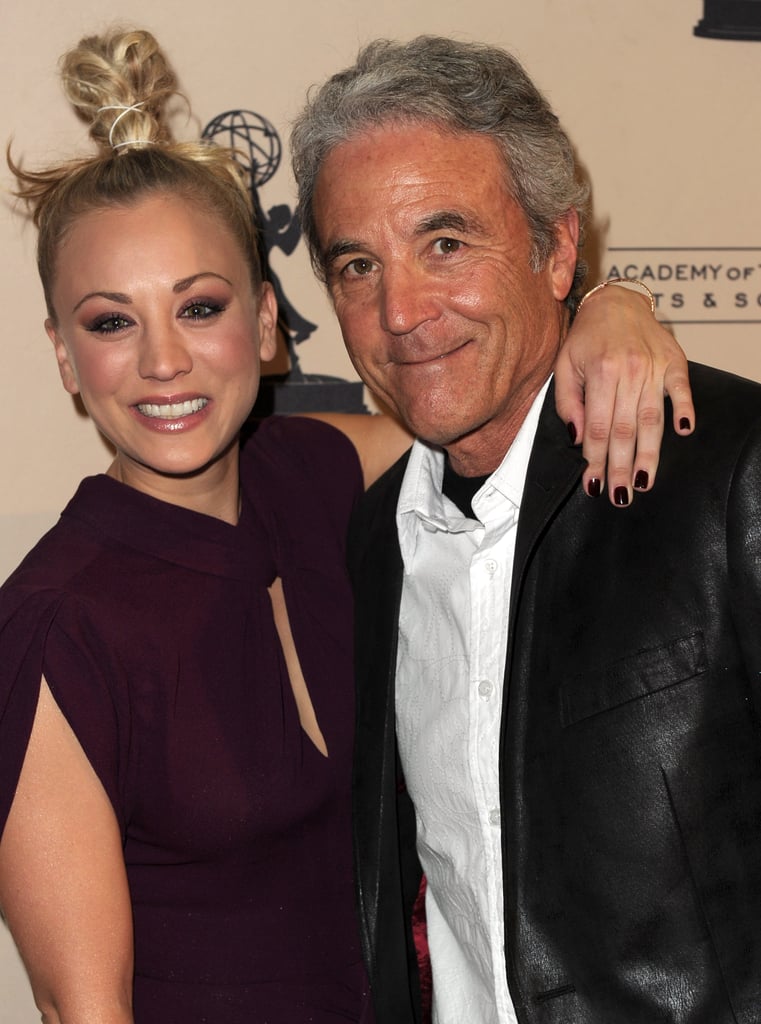 Kaley brought her dad, Gary, to an LA event for The Big Bang Theory in February 2010.
George Clooney
George Clooney [11] and his look-alike dad, Nick, partied together after the NYC premiere of George's film The Ides of March back in October 2011.
Jake Gyllenhaal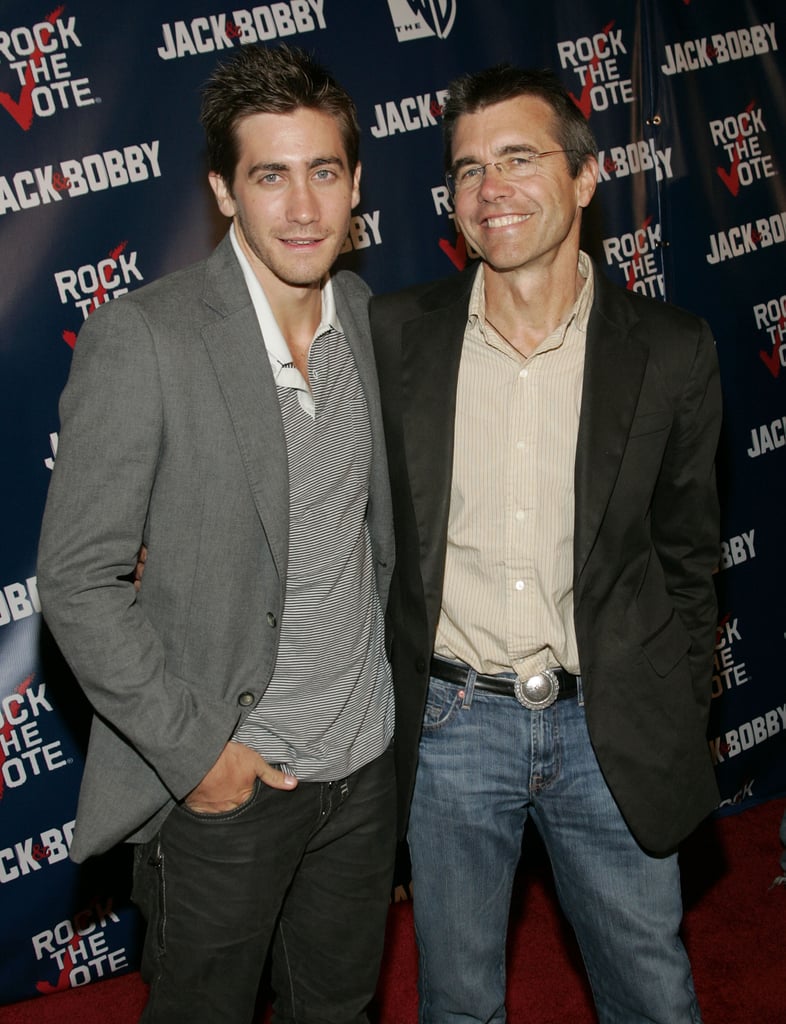 Jake attended a Rock the Vote event with his director dad, Stephen, in LA back in September 2004.
Angelina Jolie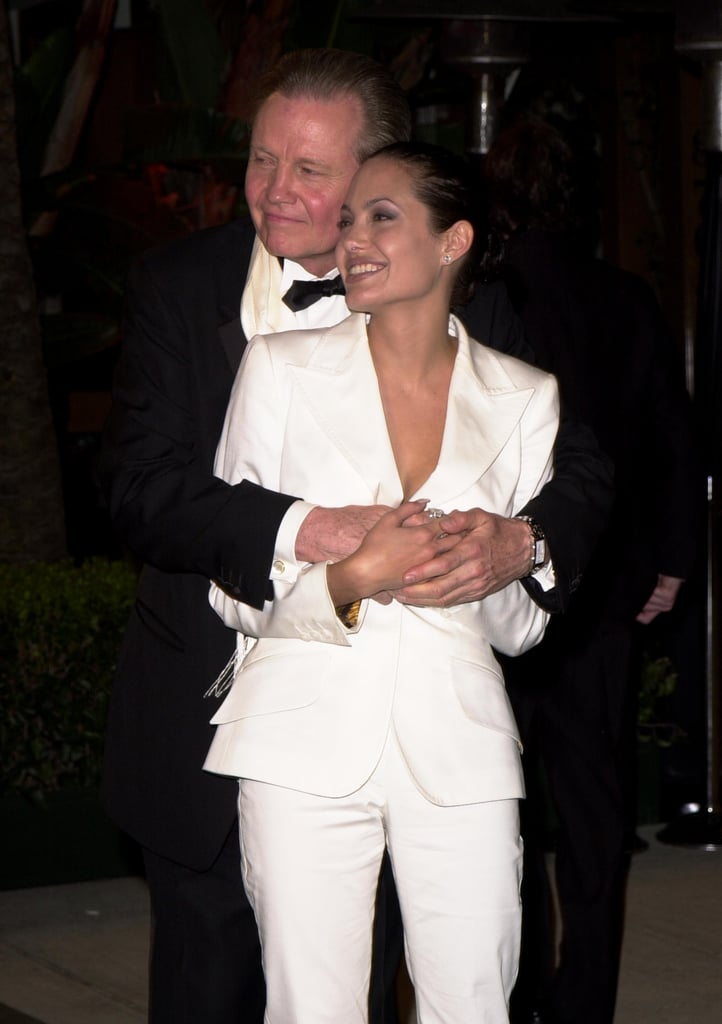 Angelina got a hug from her actor father, Jon Voight, at the Vanity Fair post-Oscars bash in February 2001.
Chris Pine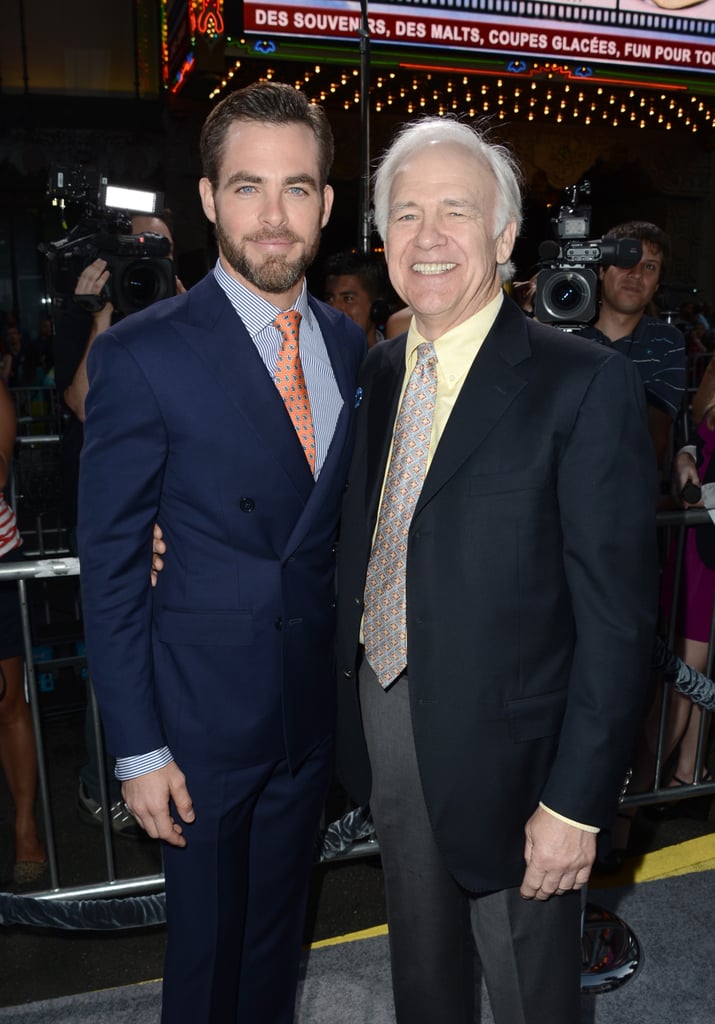 Chris and his dad, Robert, suited up for the LA premiere of Star Trek Into Darkness in May 2013.
Sandra Bullock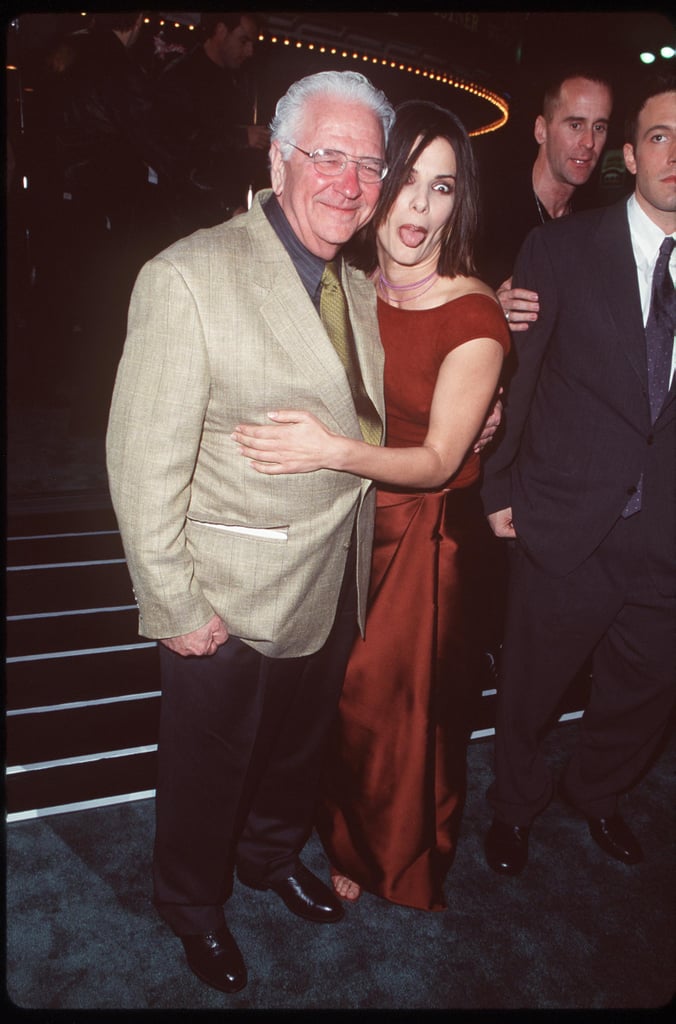 Sandra got silly with her dad, John, at the premiere of Forces of Nature in LA back in March 1999.
Allison Williams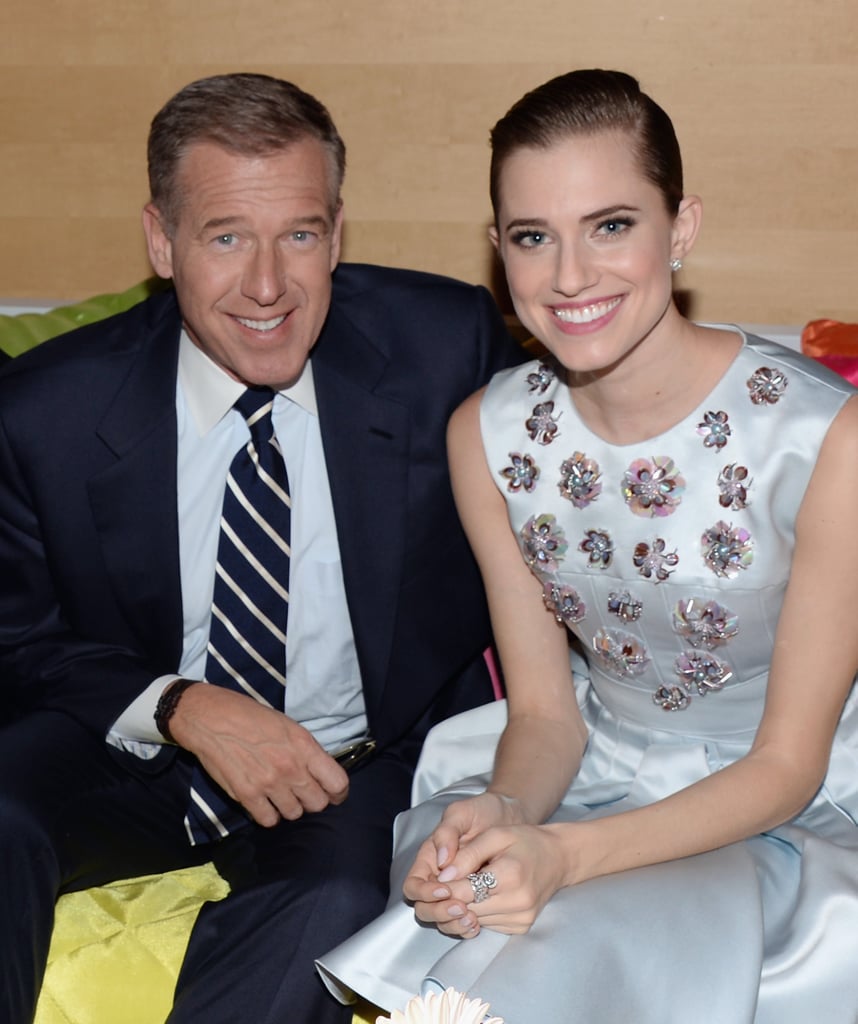 Allison enjoyed the company of her dad, NBC anchor Brian Williams, at a party for her show Girls in January 2014.
Bryce Dallas Howard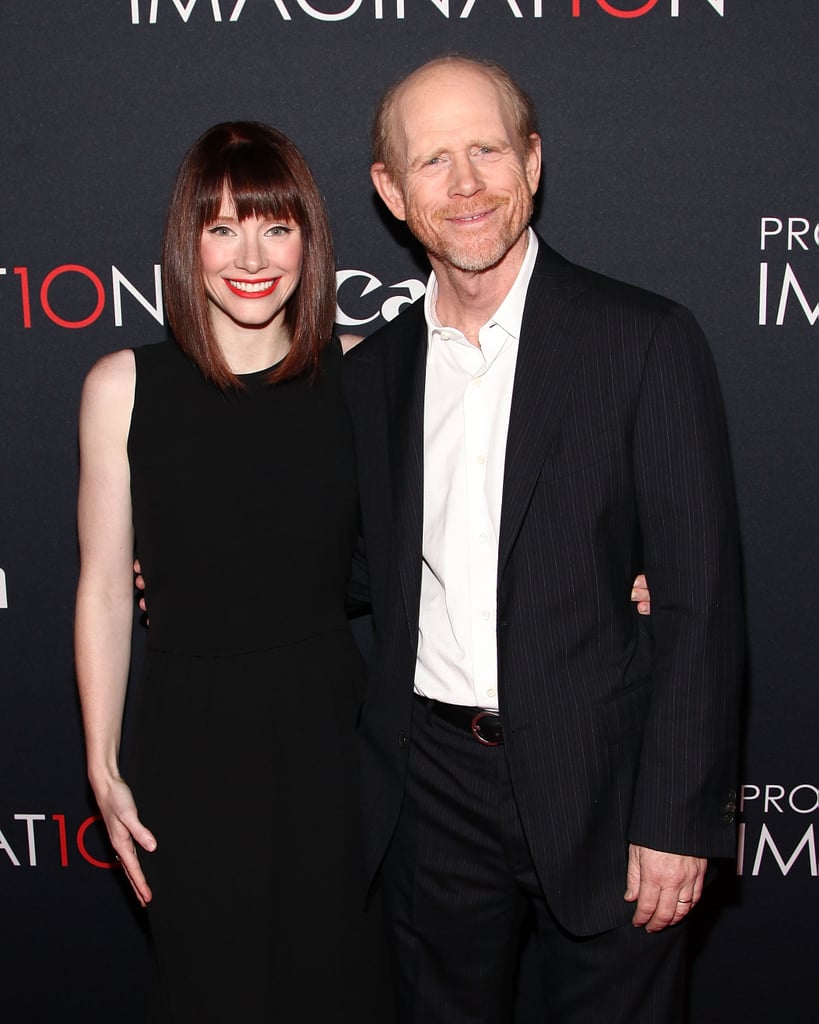 Bryce's superstar dad, Ron, accompanied her to a movie screening in NYC back in October 2013.
Anna Faris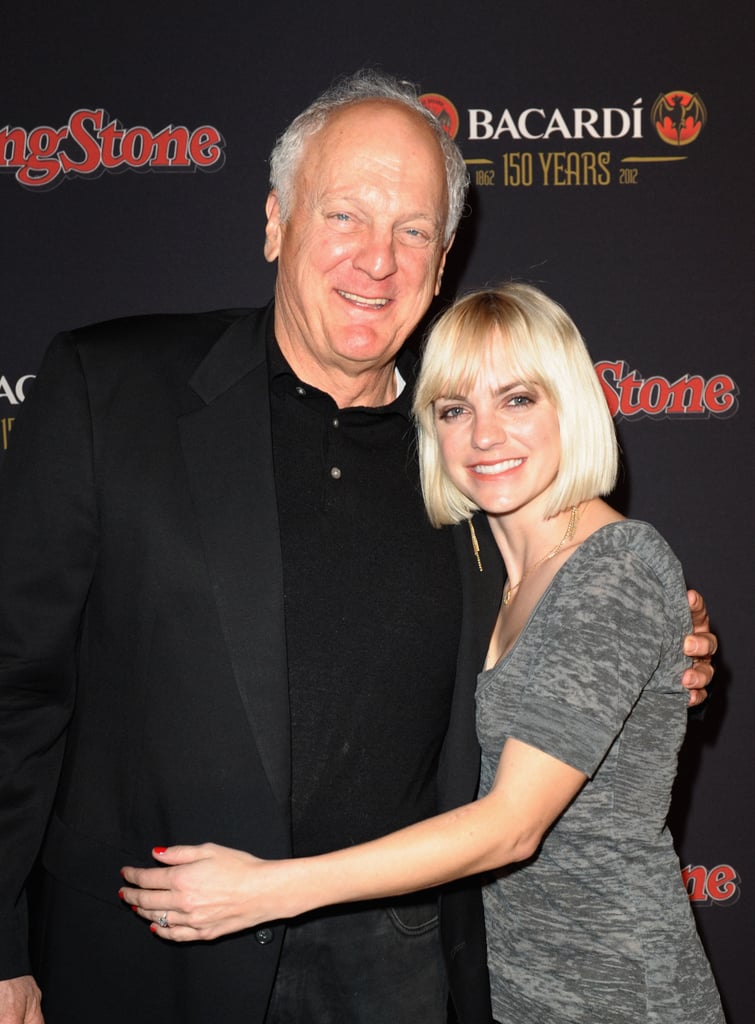 Anna was all smiles with her dad, Jack, at a Rolling Stone event in Indianapolis back in February 2012.
Chelsea Clinton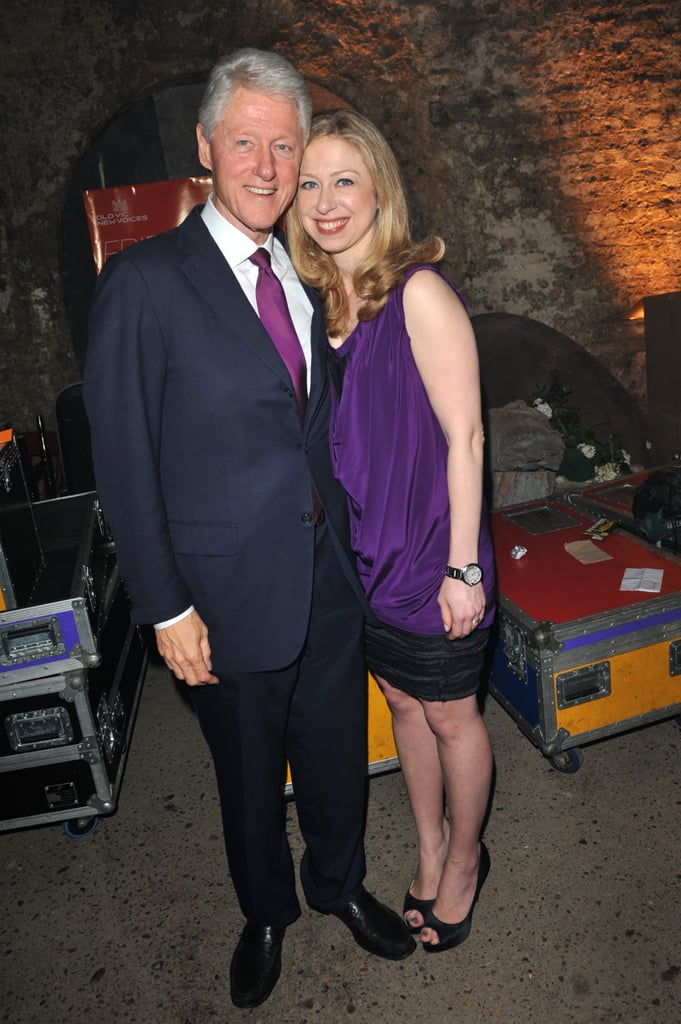 Chelsea was all smiles alongside her dad, former President Bill Clinton, at a family fundraiser in London back May 2012.
Nicky and Paris Hilton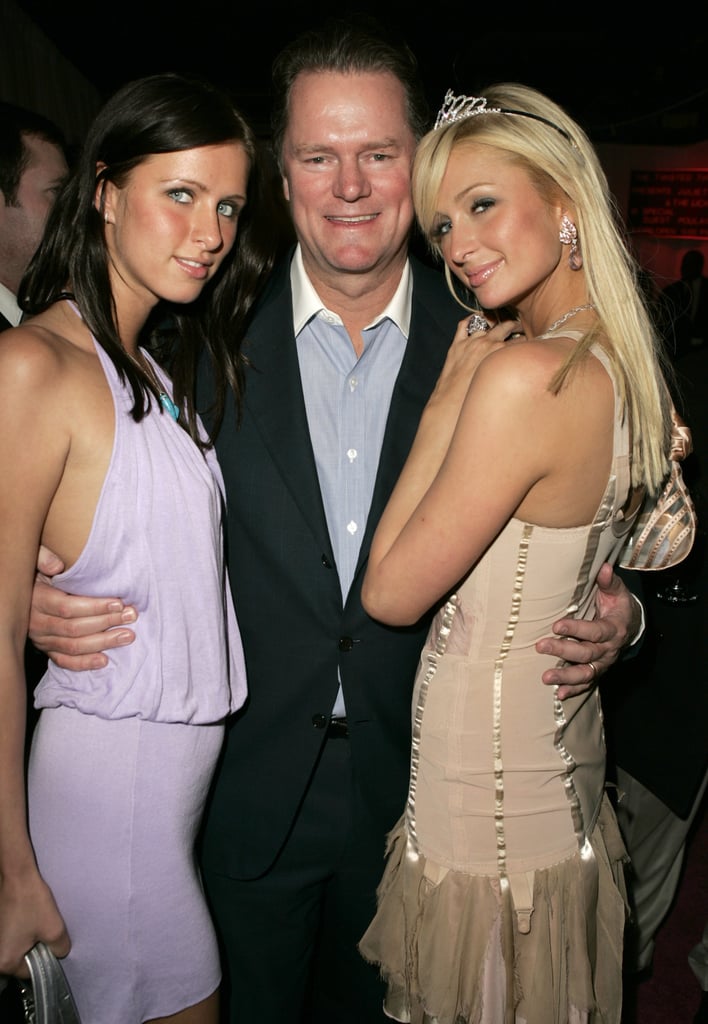 Nicky and Paris Hilton [12] posed with their dad, Rick, at Paris's fragrance launch party in December 2004.
Jordin Sparks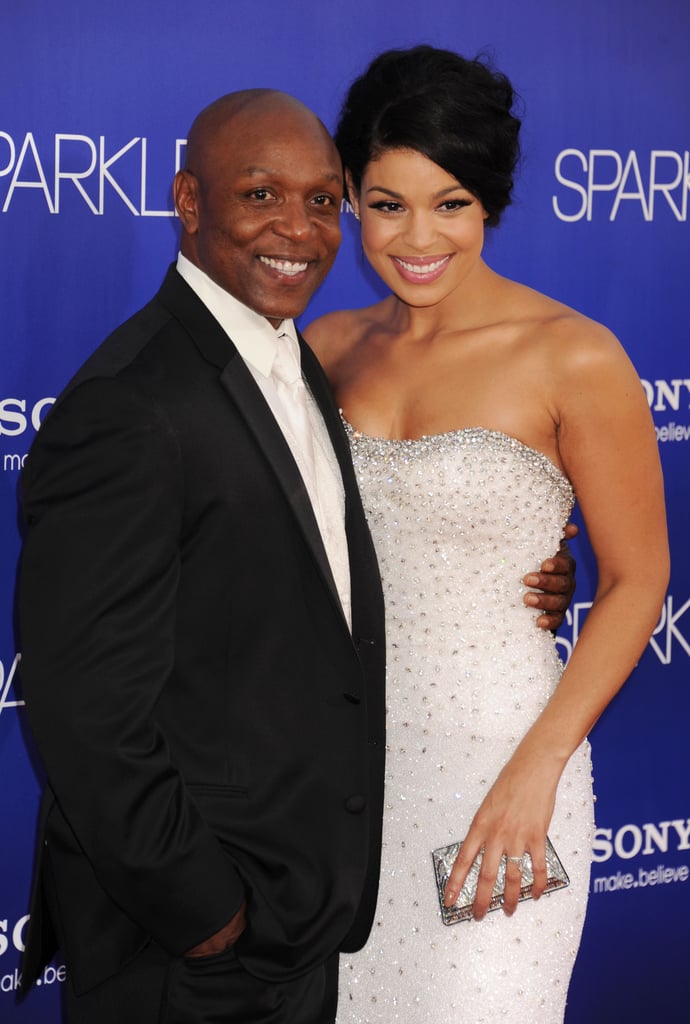 Jordin's dad, former NFL player Phillippi Sparks, was her adorable date to the LA premiere of Sparkle in August 2012.
Lauren Conrad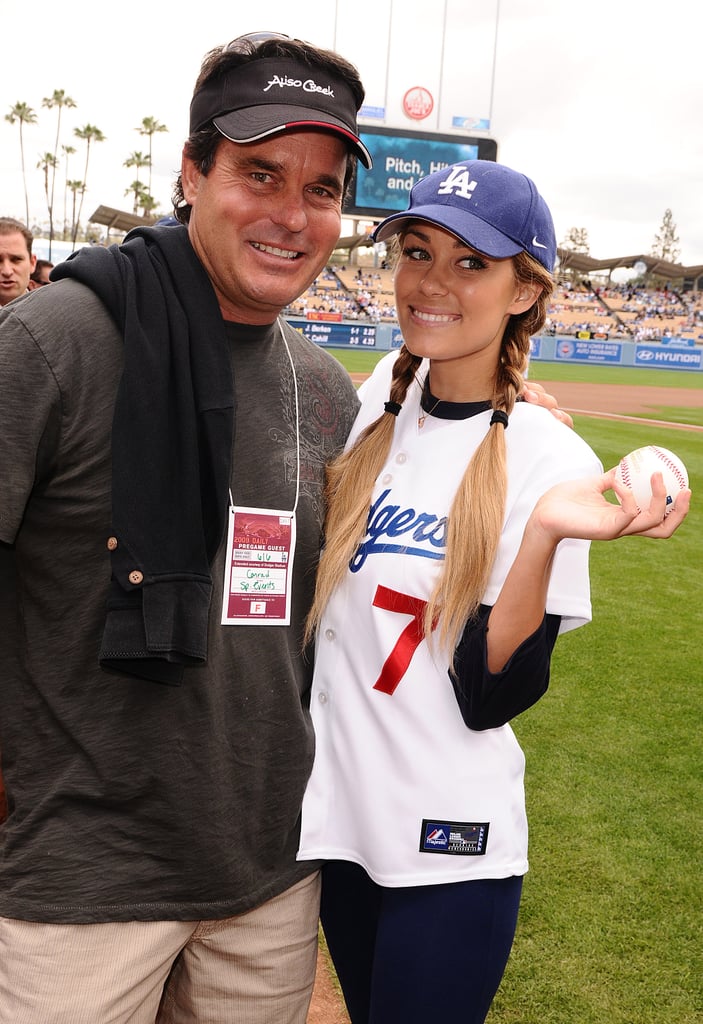 Lauren had the support of her dad, Jim, as she threw out the first pitch at an LA Dodgers game in June 2009.
Julia Louis-Dreyfus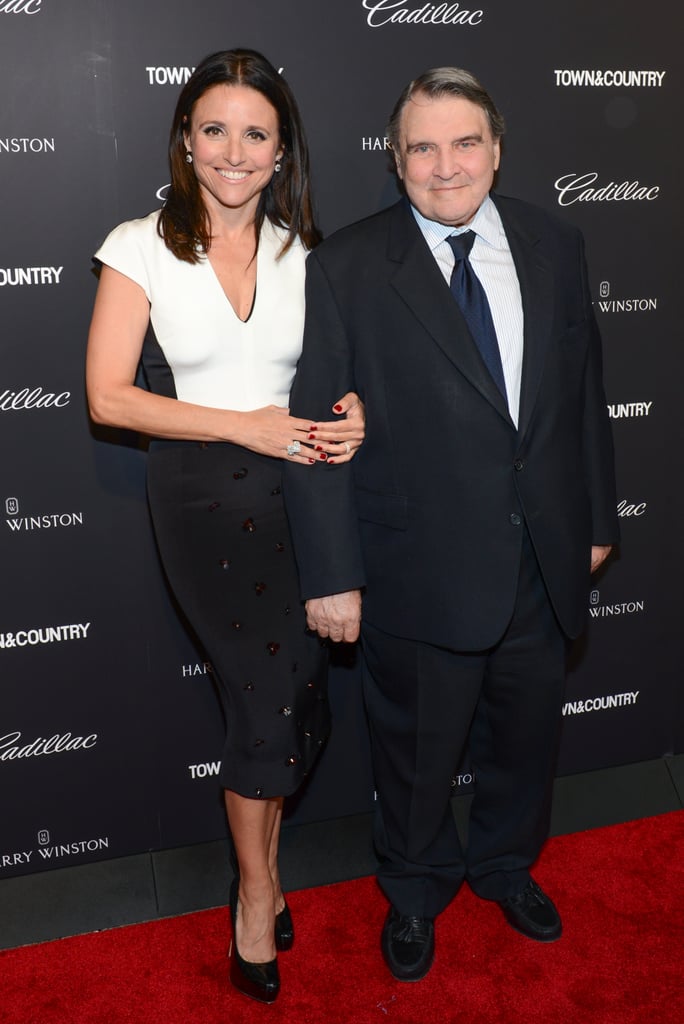 Julia brought her father, William, to an NYC movie screening in May 2014.
Reese Witherspoon
Reese Witherspoon [13] had the support of her father, John, when she got a star on the Hollywood Walk of Fame in December 2010.
Spencer Grammer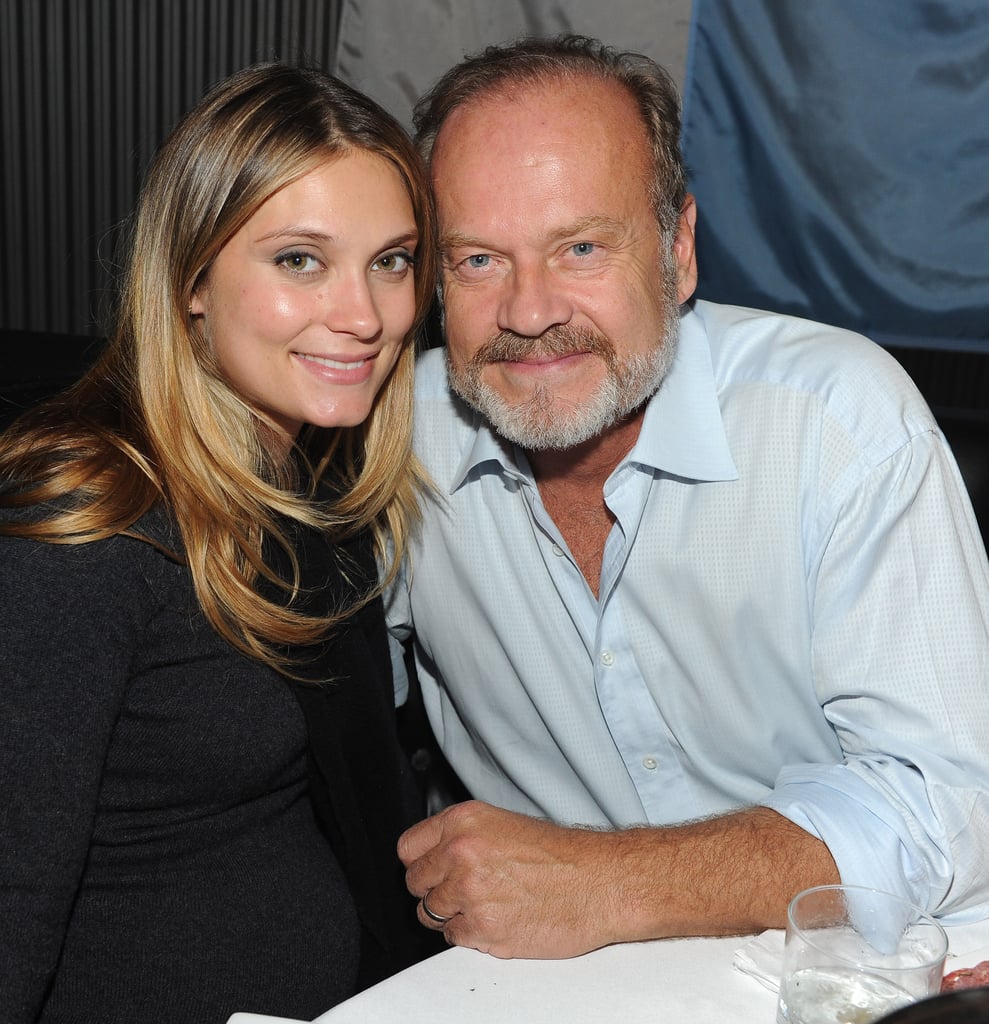 Spencer had her dad, Kelsey, by her side at an event for his series Boss in LA back in October 2011.
Poppy Delevingne
Poppy got a sweet smooch from her father, Charles, at a fashion industry party in London in April 2014.
Lupita Nyong'o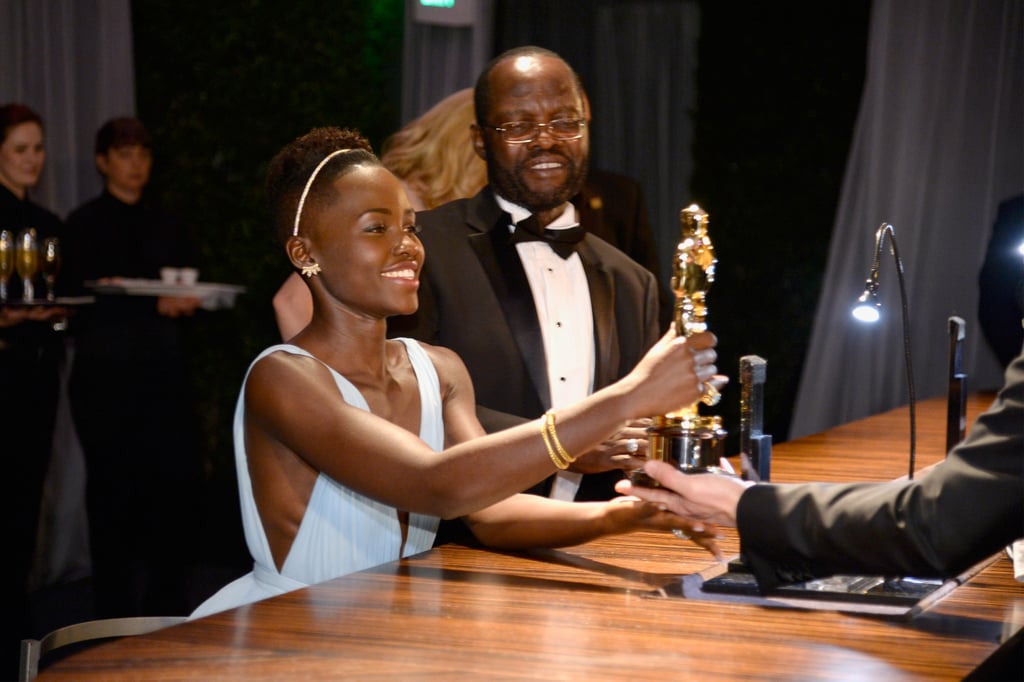 Lupita shared a sweet moment with her dad, Peter Nyong'o Sr., as she got her Oscar statue engraved at the Governors Ball in March 2014.
Alexa Chung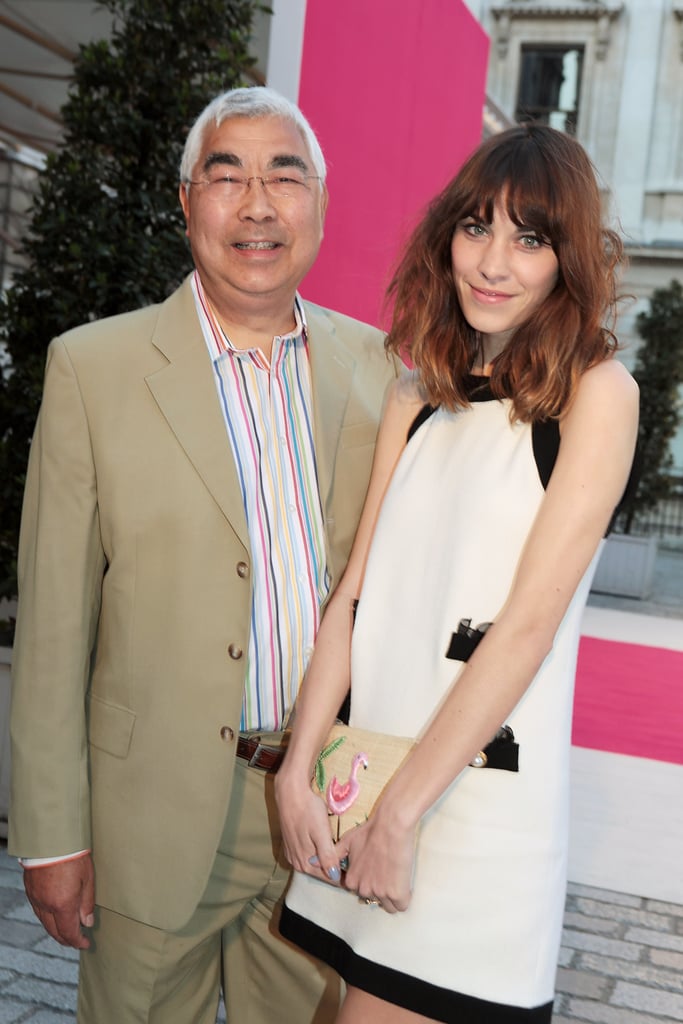 Alexa and her dad, Philip, stepped out together for a London exhibition in May 2012.