After the party, it's the afterparty! Small-screen stars stepped out for various celebrations after their big night at the Emmy Awards in LA on Monday. Modern Family's Julie Bowen, Sarah Hyland, and Ariel Winter were spotted arriving at the Fox/FX soiree. Also on the scene was their always-energetic costar Sofia Vergara as well as American Horror Story's Gabourey Sidibe [1] and New Girl star Max Greenfield, who stuck close to his wife. Meanwhile, Malin Akerman and Angie Harmon popped up for HBO's annual Emmys afterparty nearby.
Keep reading to see all the afterparty fun, and then be sure to check out the stars as they arrived on the red carpet [2] and the Emmys moments you need to see again [3].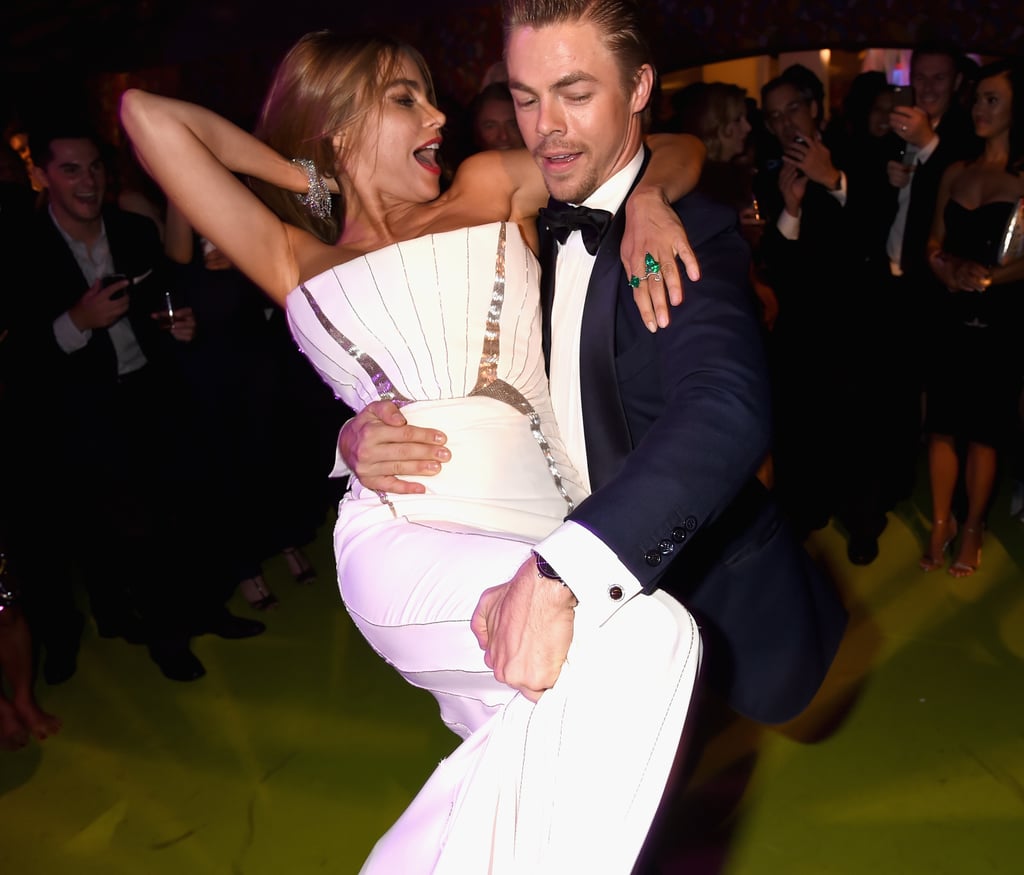 Sofia Vergara got a lift from Derek Hough at the HBO party.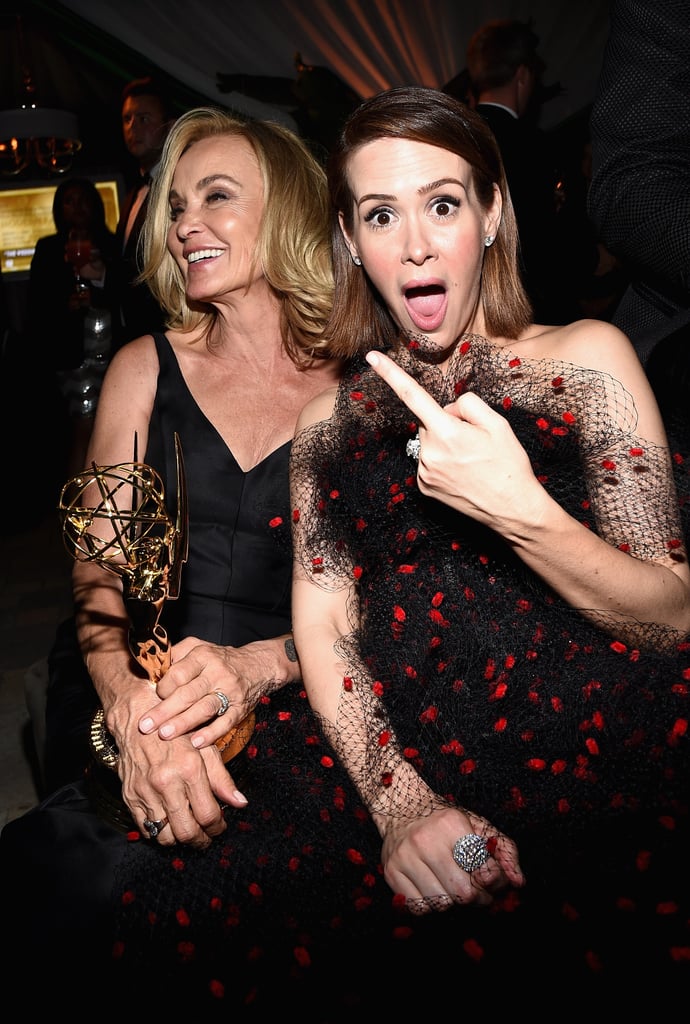 Sarah Paulson was happy about costar Jessica Lange's Emmy win at the Fox/FX bash.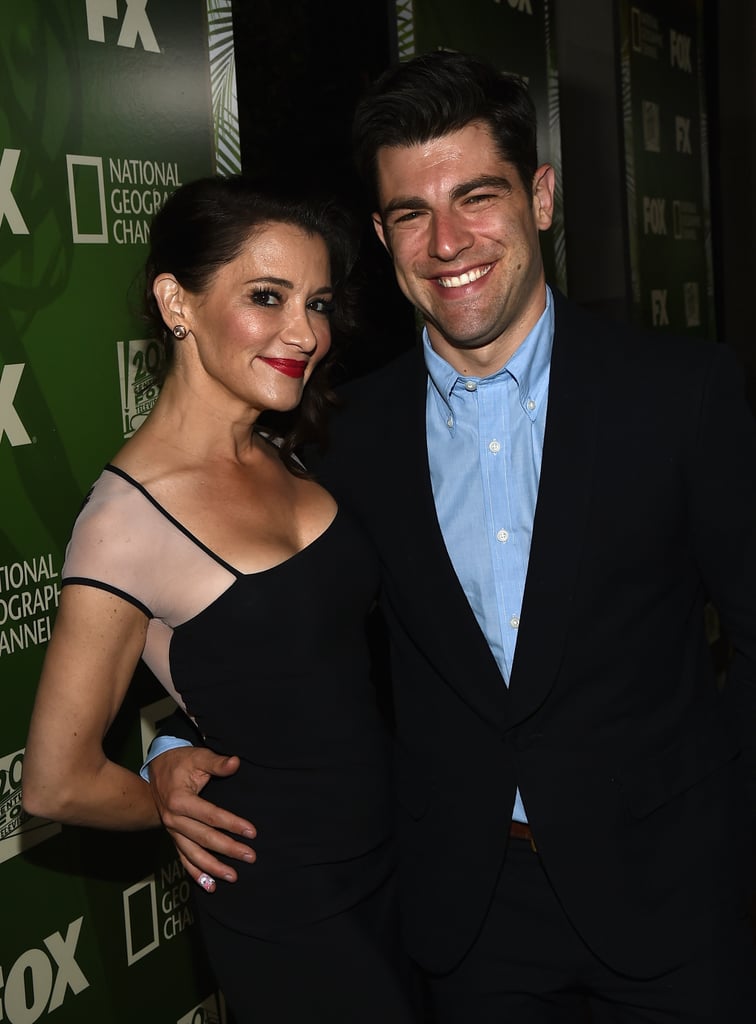 Max Greenfield and his wife, Tess Sanchez, popped up at the Fox/FX party.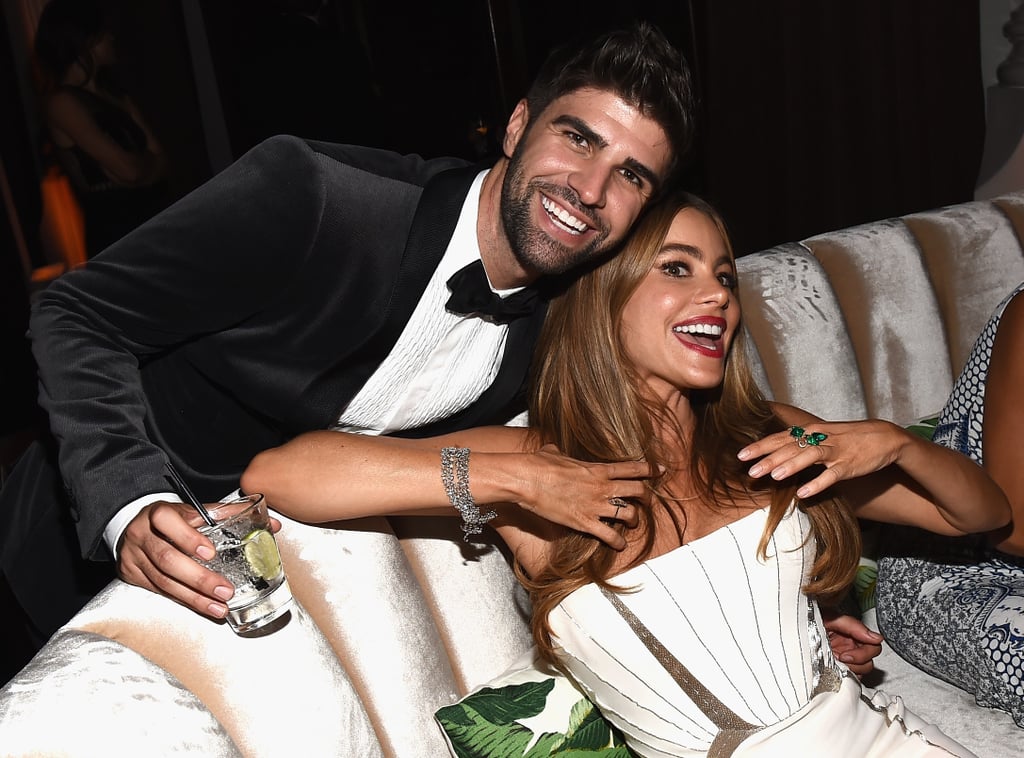 Sofia Vergara and Justin Mikita got goofy inside the Fox bash.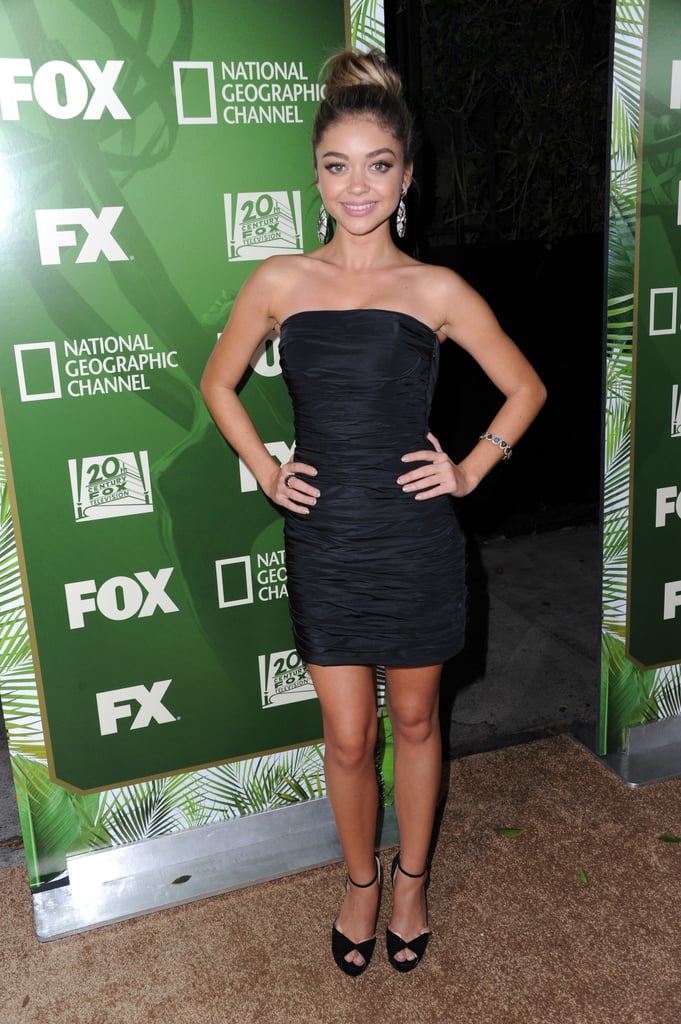 Sarah Hyland changed into a black minidress after attending the Emmys.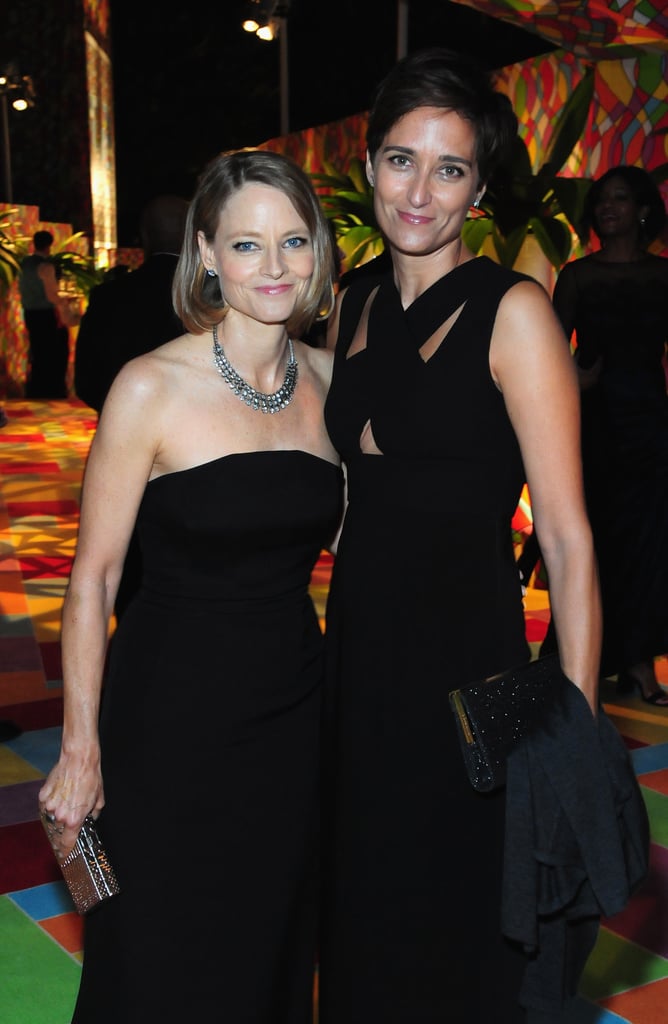 Jodie Foster [4] and her wife, Alexandra Hedison, posed inside the HBO party.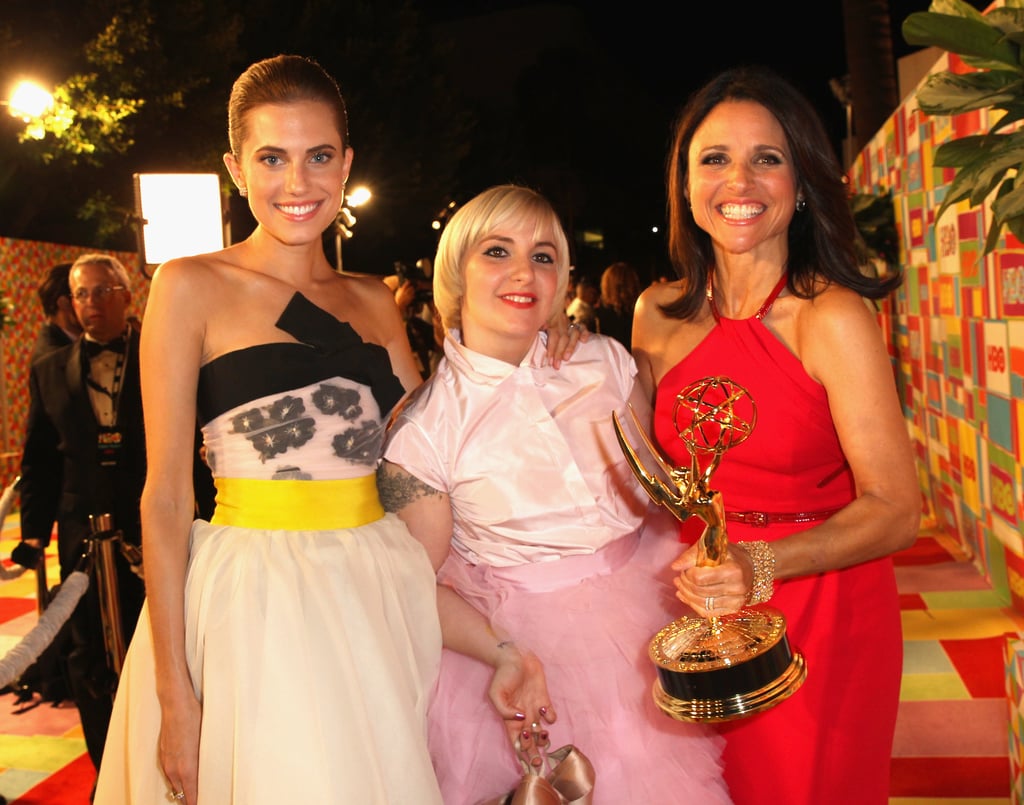 Allison Williams and Lena Dunham posed with winner Julia Louis-Dreyfus [5] at the HBO party.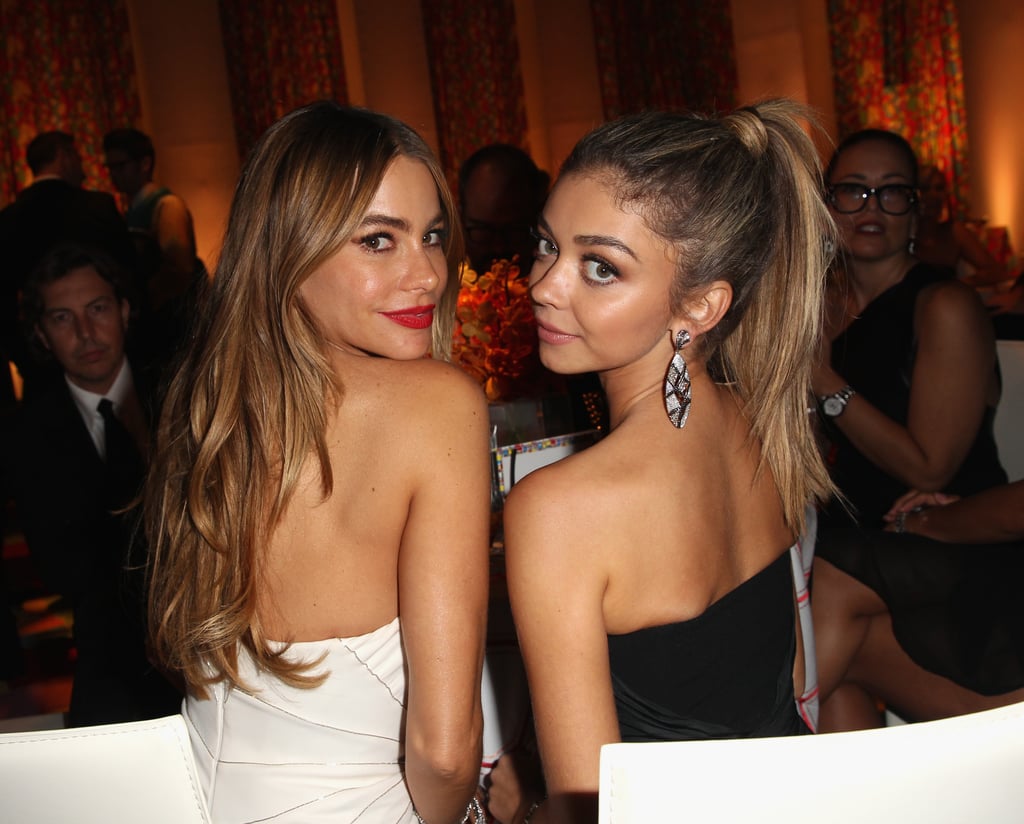 Sofia Vergara and Sarah Hyland gave their best over-the-shoulder poses.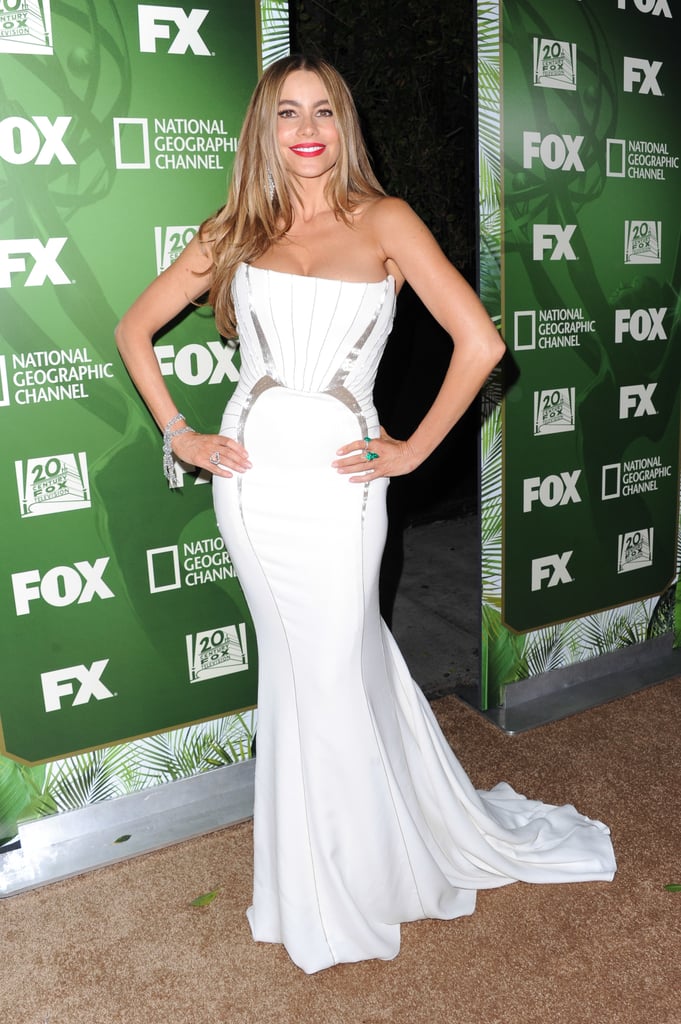 Sofia Vergara attended the Fox/FX party after the Emmys.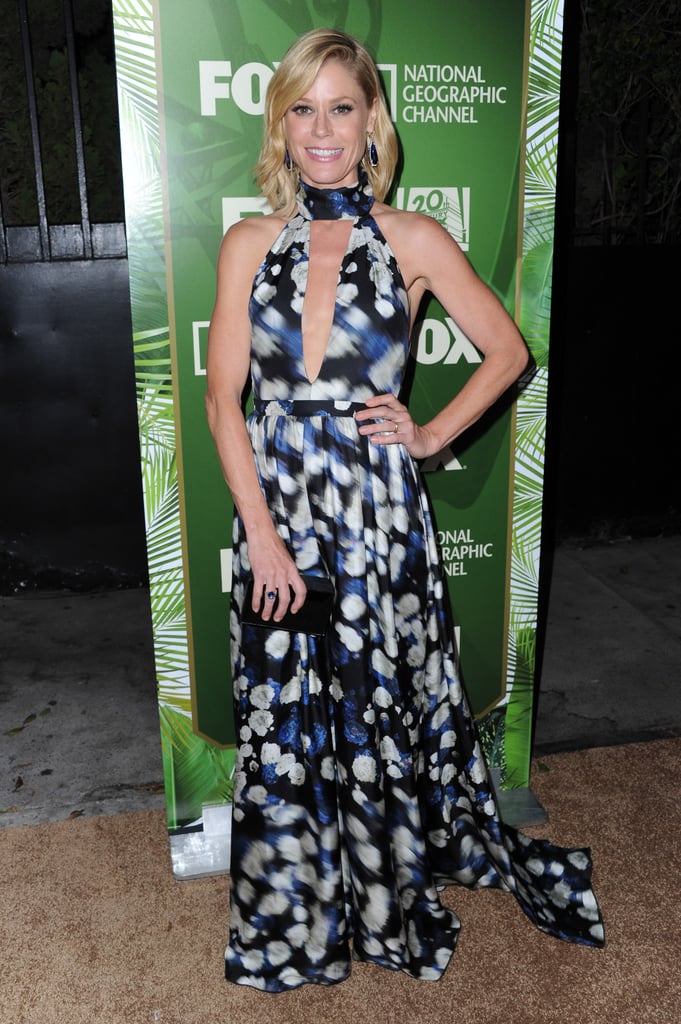 Julie Bowen arrived at the Fox/FX bash.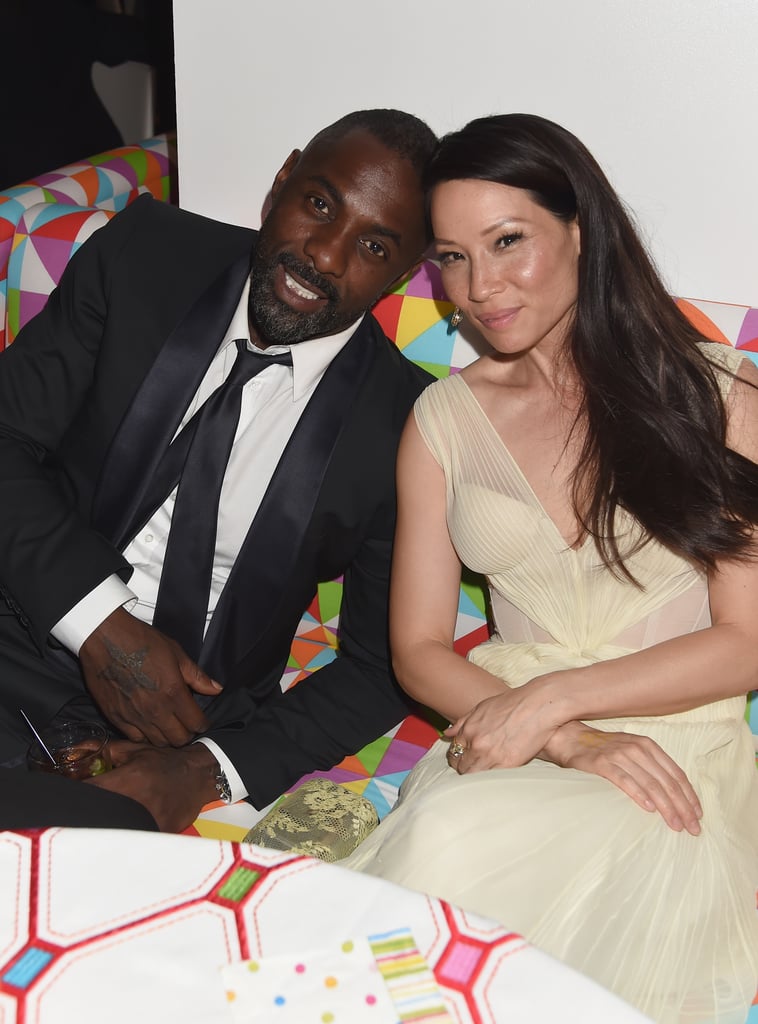 Idris Elba and Lucy Liu [6] relaxed at the HBO party.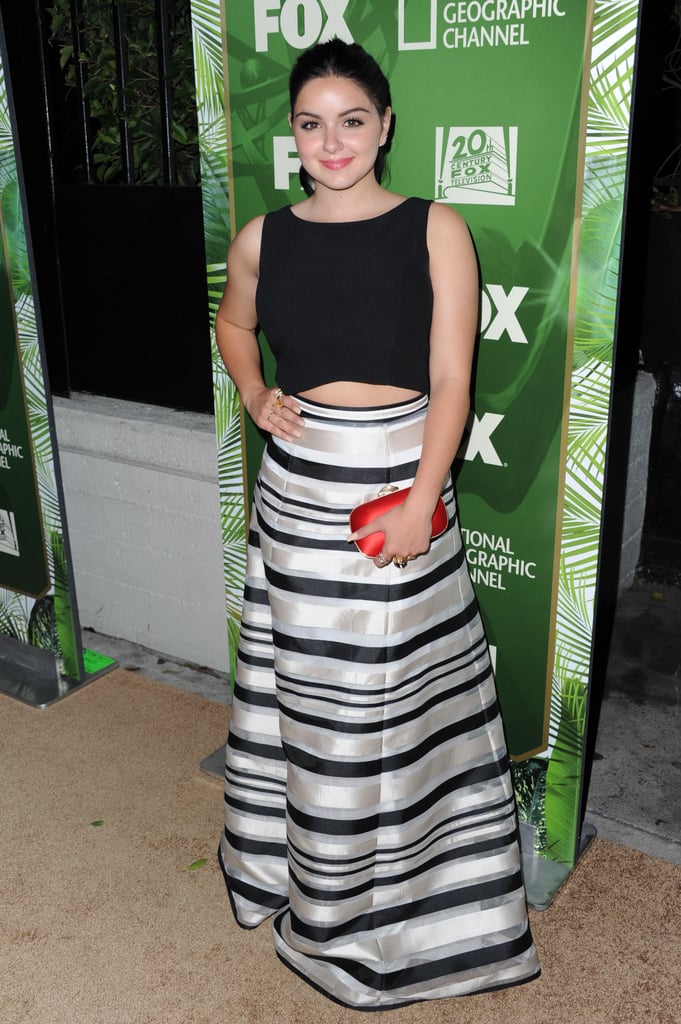 Ariel Winter posed for photos.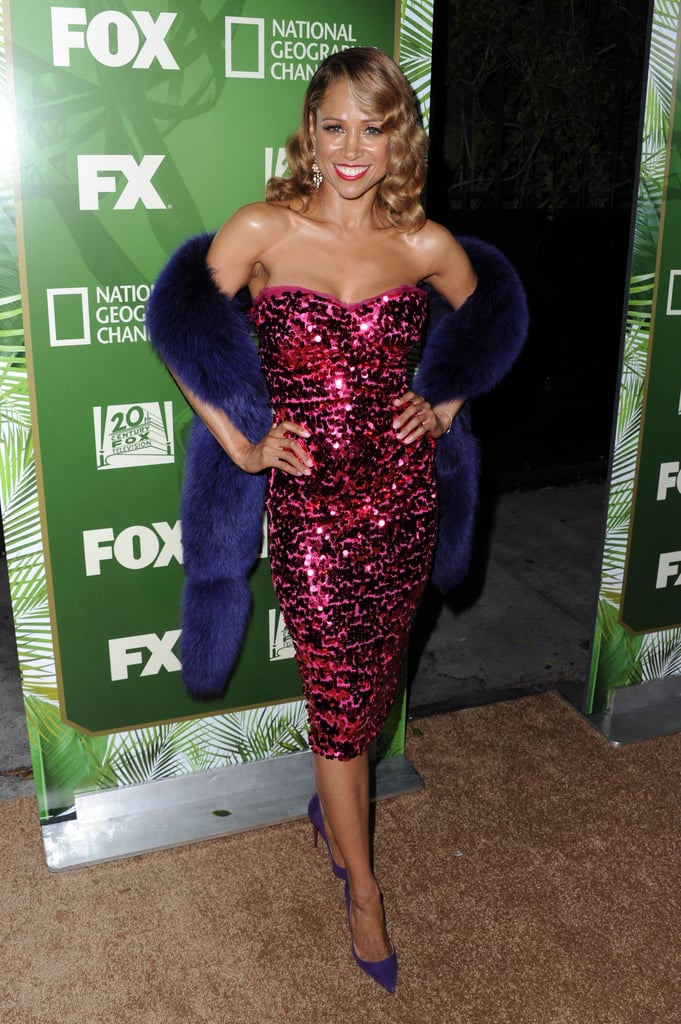 Fox News correspondent Stacey Dash was also on hand for the bash.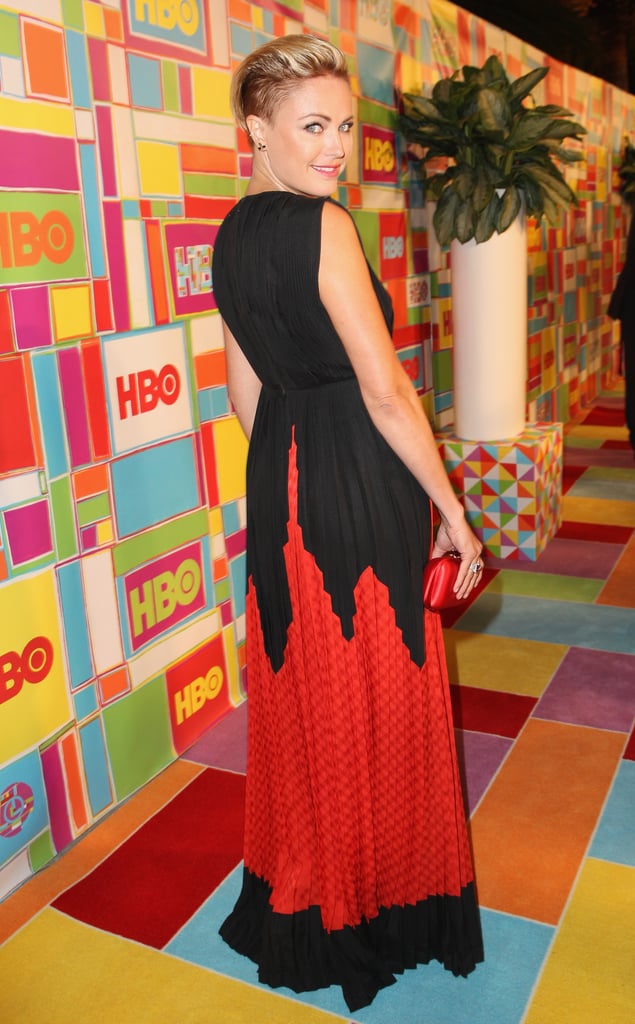 Malin Akerman posed for photos at the HBO bash.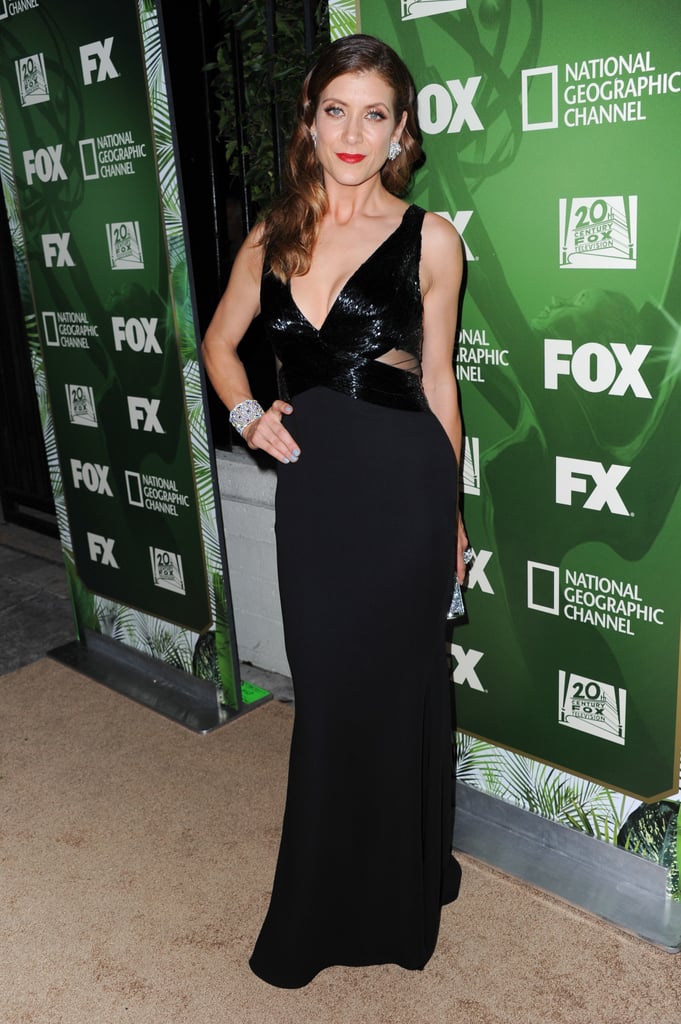 Kate Walsh [7] changed into a low-cut black gown for her night out.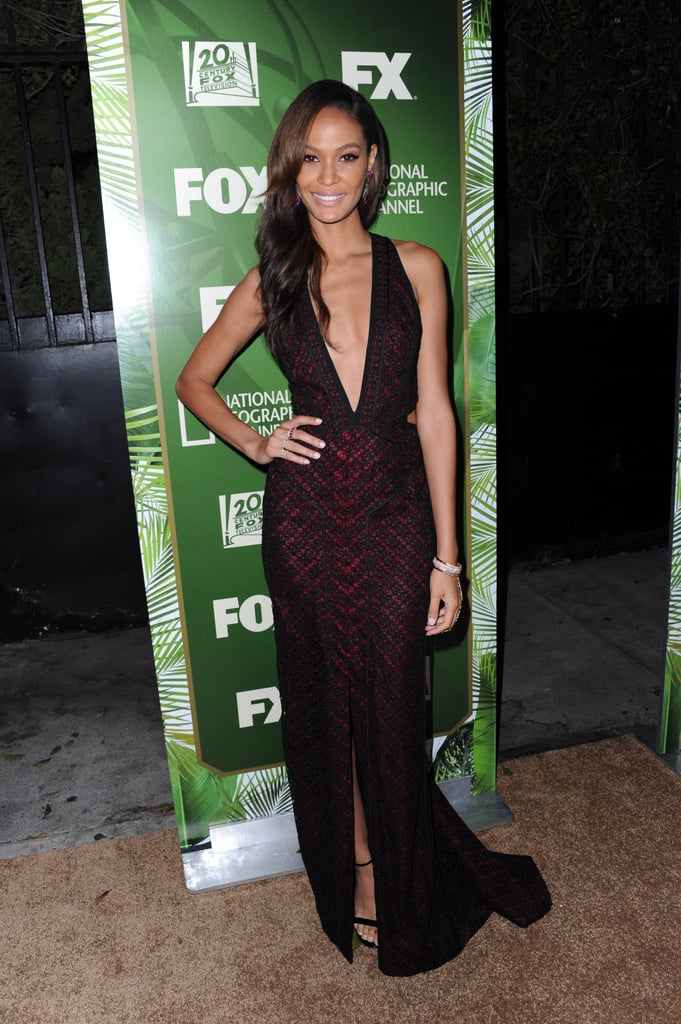 Model Joan Smalls arrived in style for the Fox/FX party.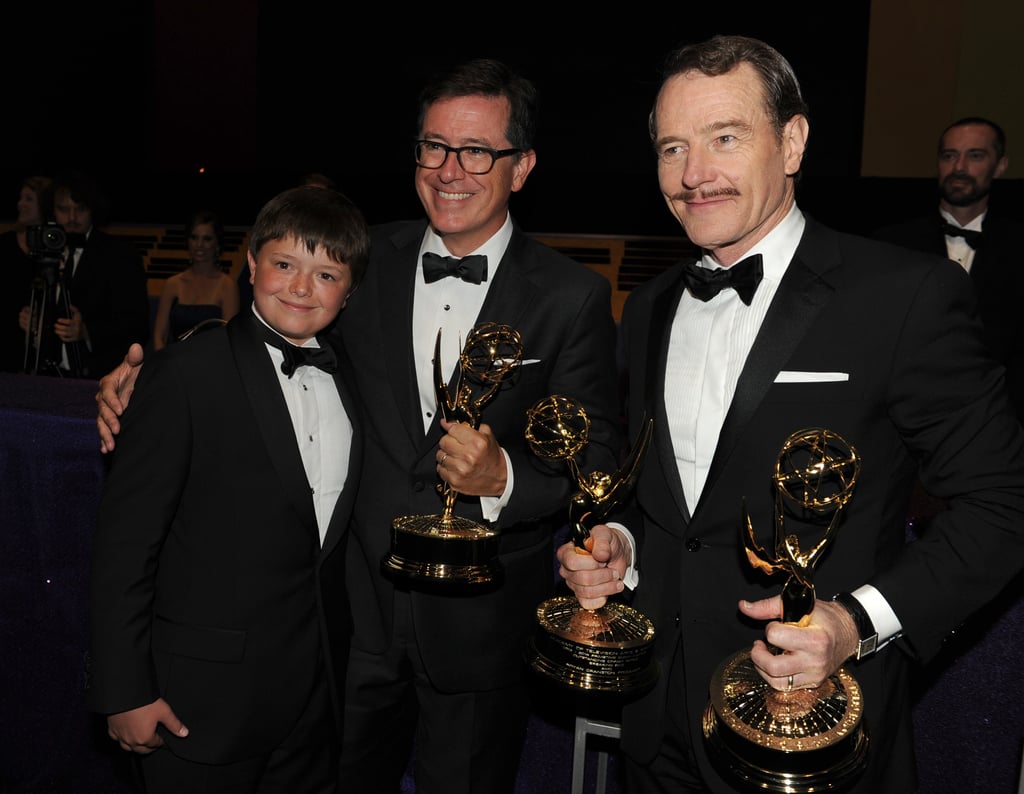 Stephen Colbert [8] and his son partied with Bryan Cranston at the Governors Ball.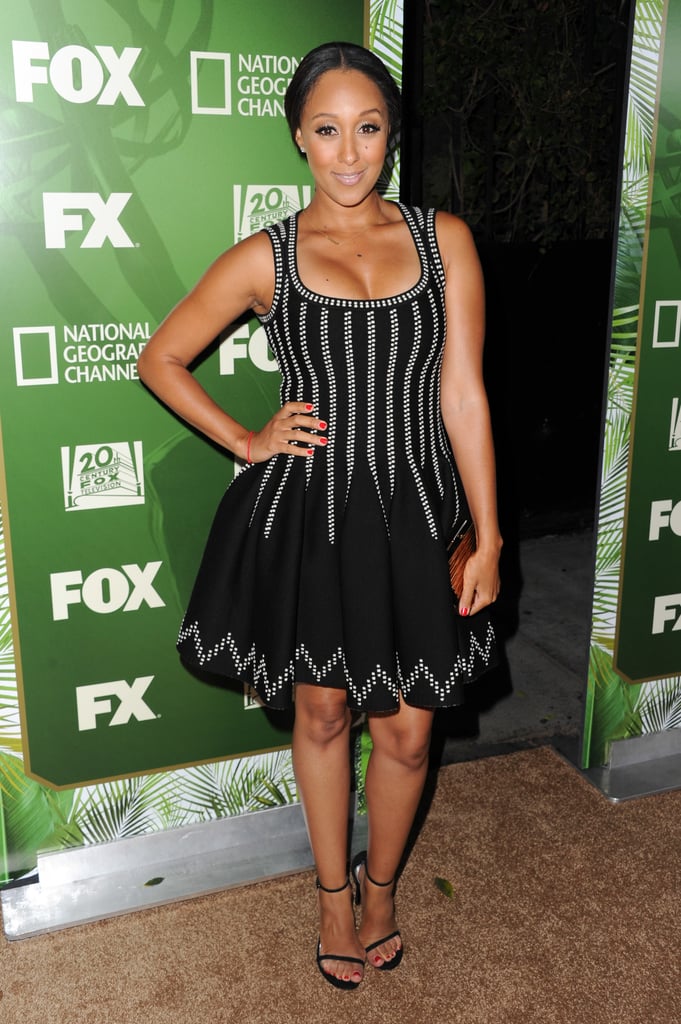 Tamera Mowry-Housley wore a black dress.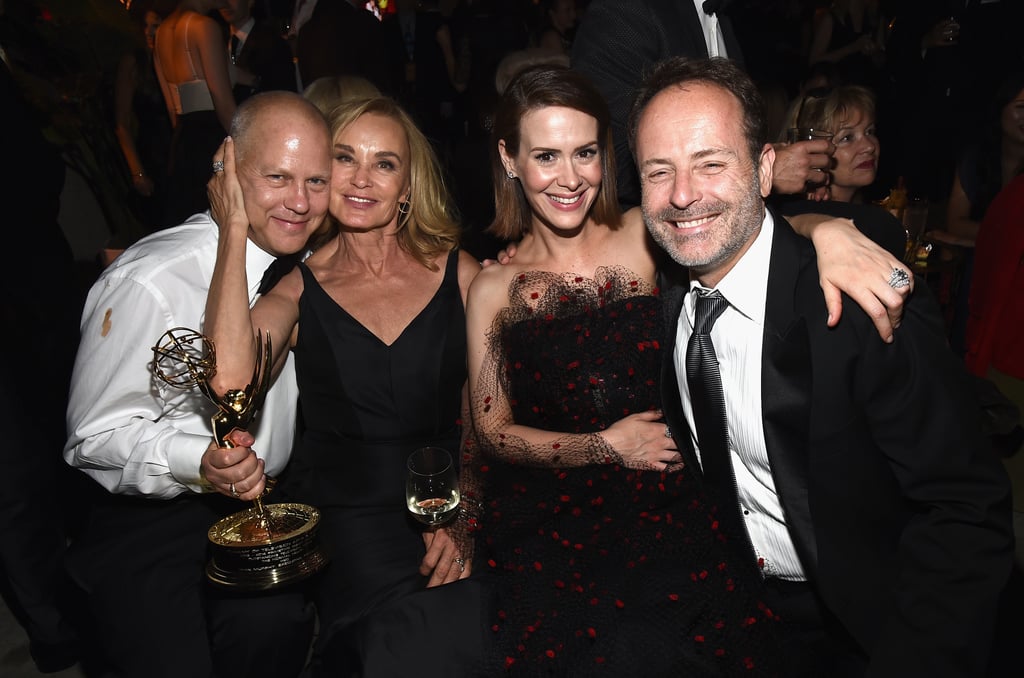 Ryan Murphy, Jessica Lange, Sarah Paulson, and John Landgraf celebrated at FOX's party.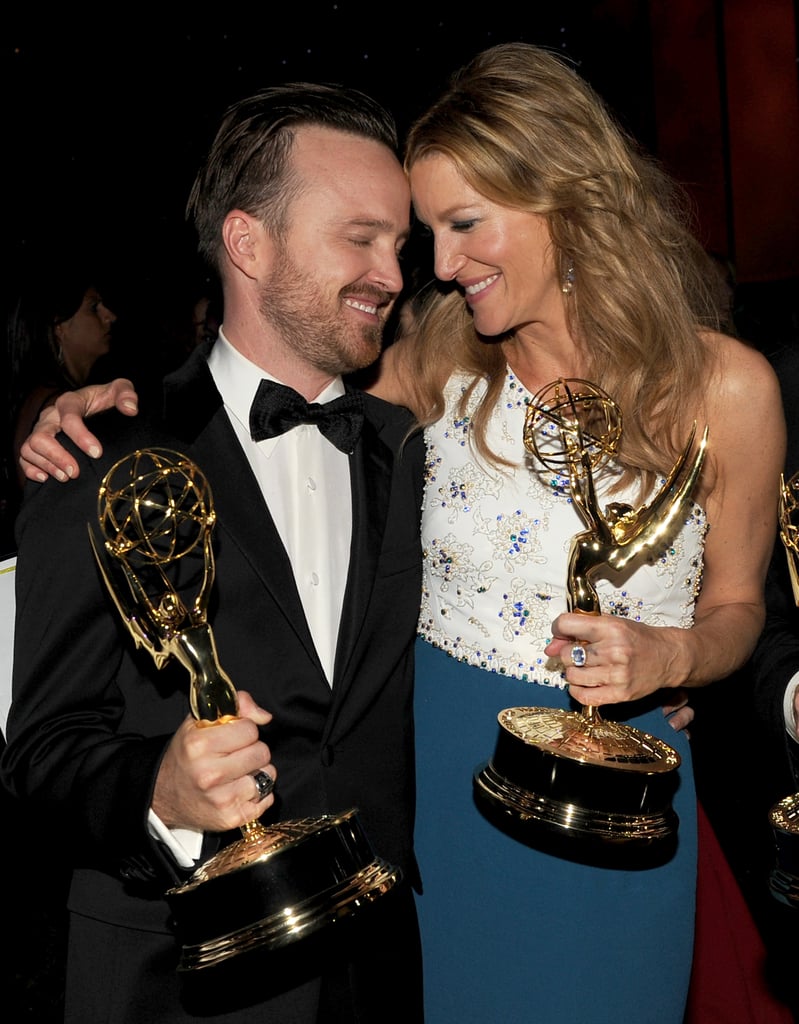 Anna Gunn and Aaron Paul celebrated at the Governors Ball.
Aaron, Anna, and Bryan celebrated their wins at the Governors Ball.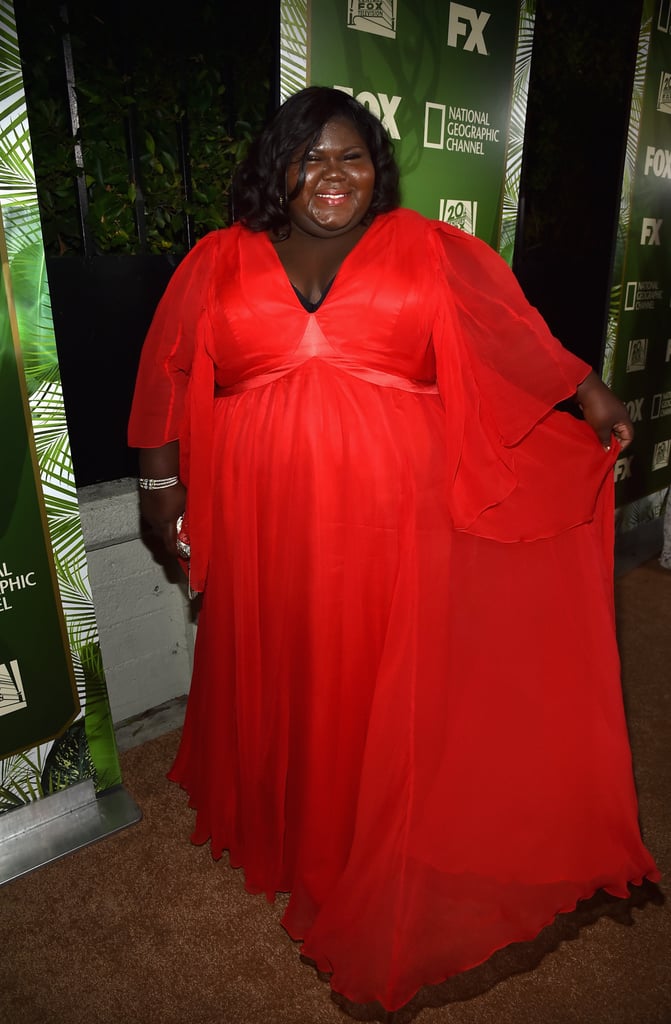 Gabourey Sidibe [9] arrived for the event.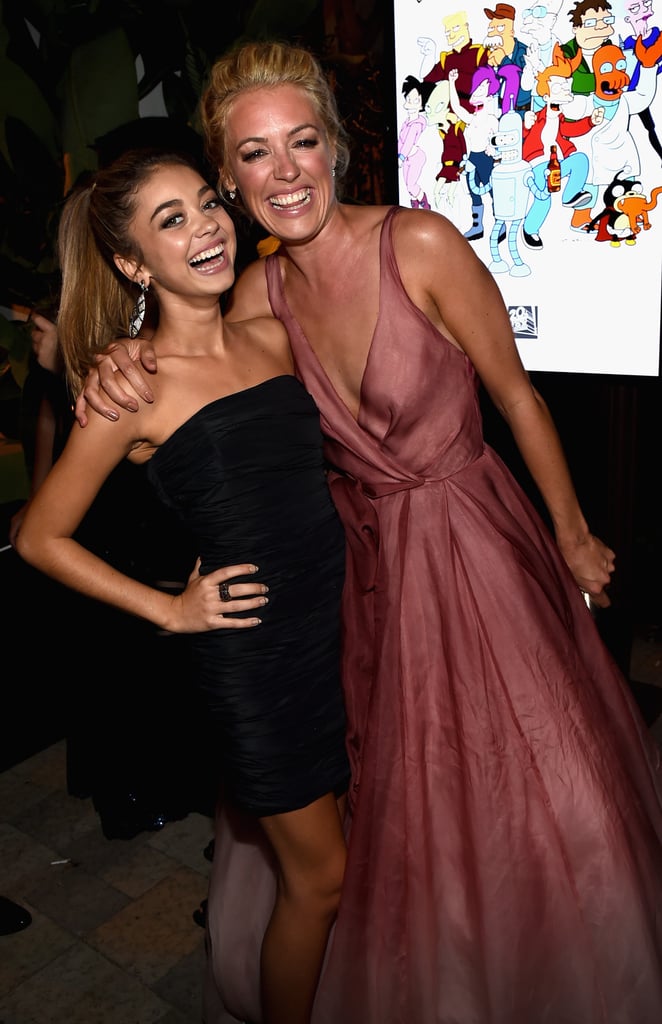 At the Fox/FX party, Sarah Hyland met up with Cat Deeley.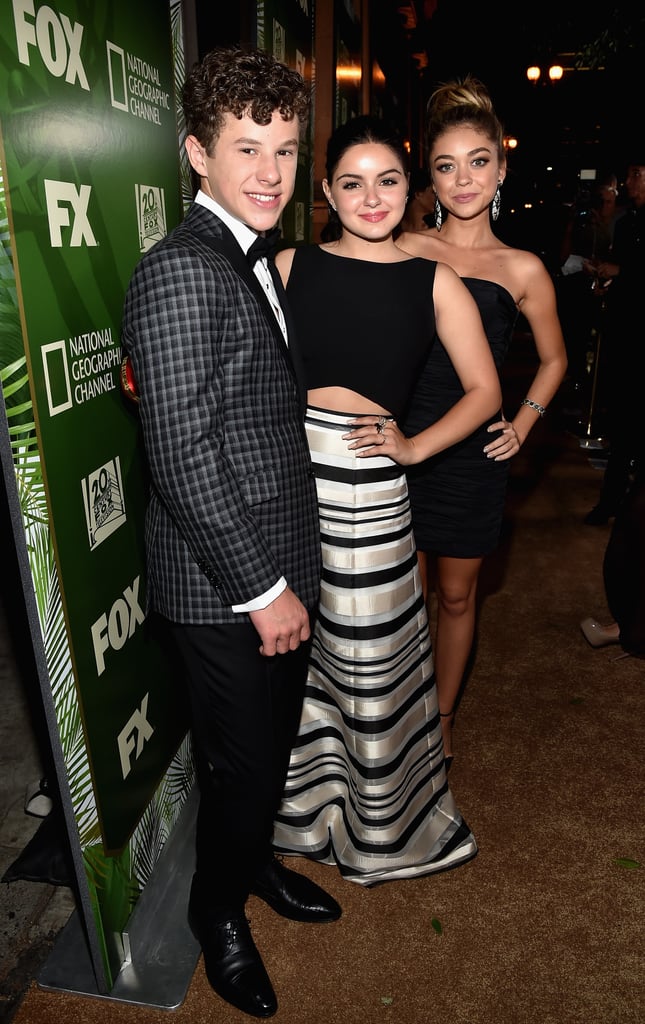 Modern Family's Nolan Gould, Ariel Winter, and Sarah Hyland took pictures together.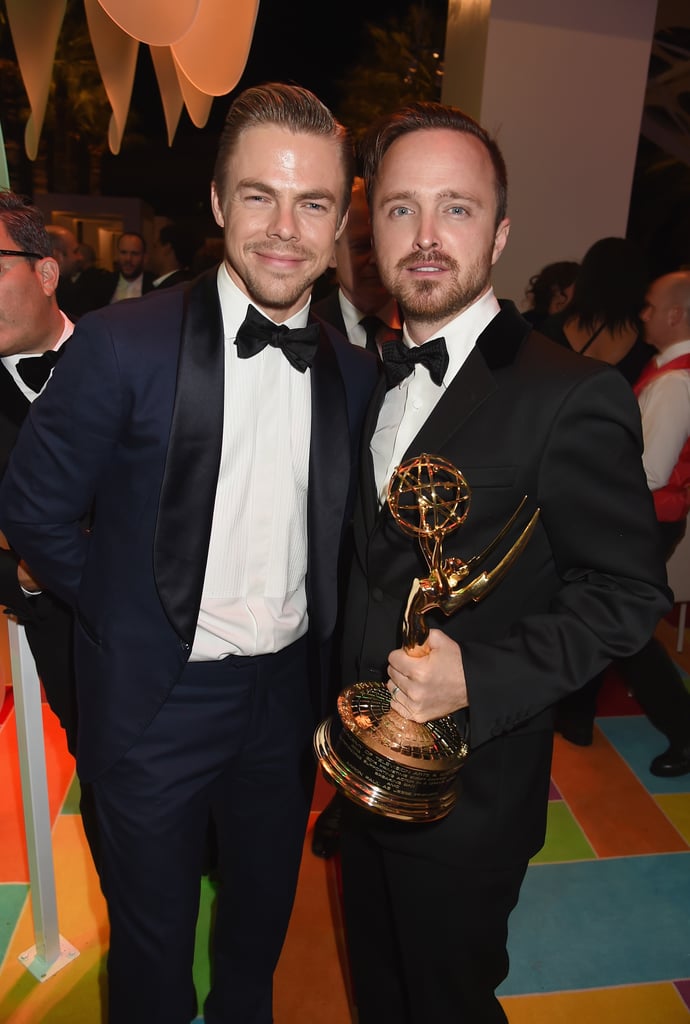 Derek Hough and Aaron Paul partied at HBO.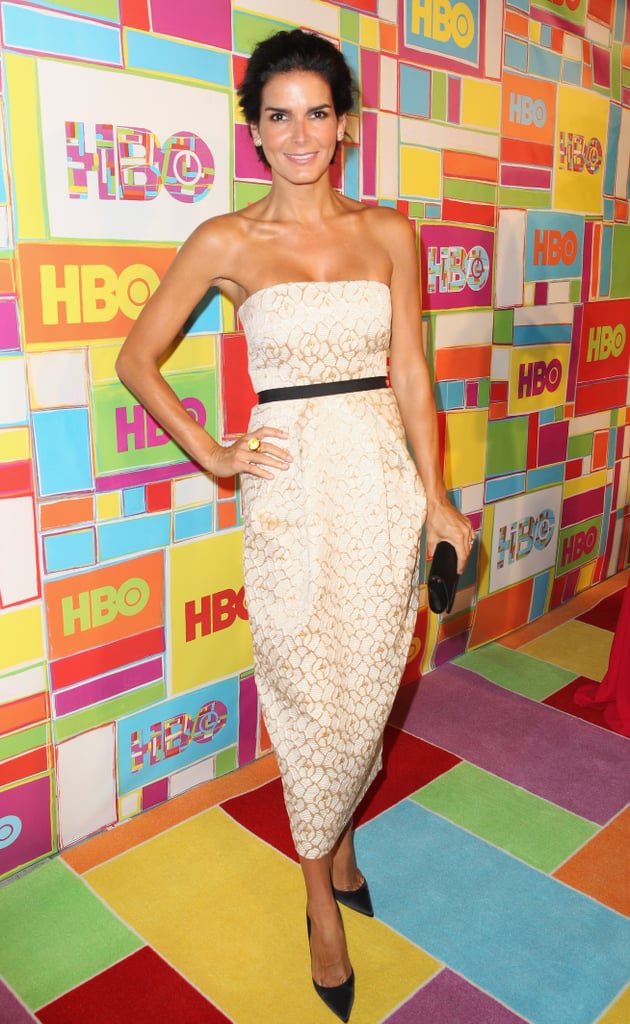 Angie Harmon hung out at the HBO Emmys afterparty.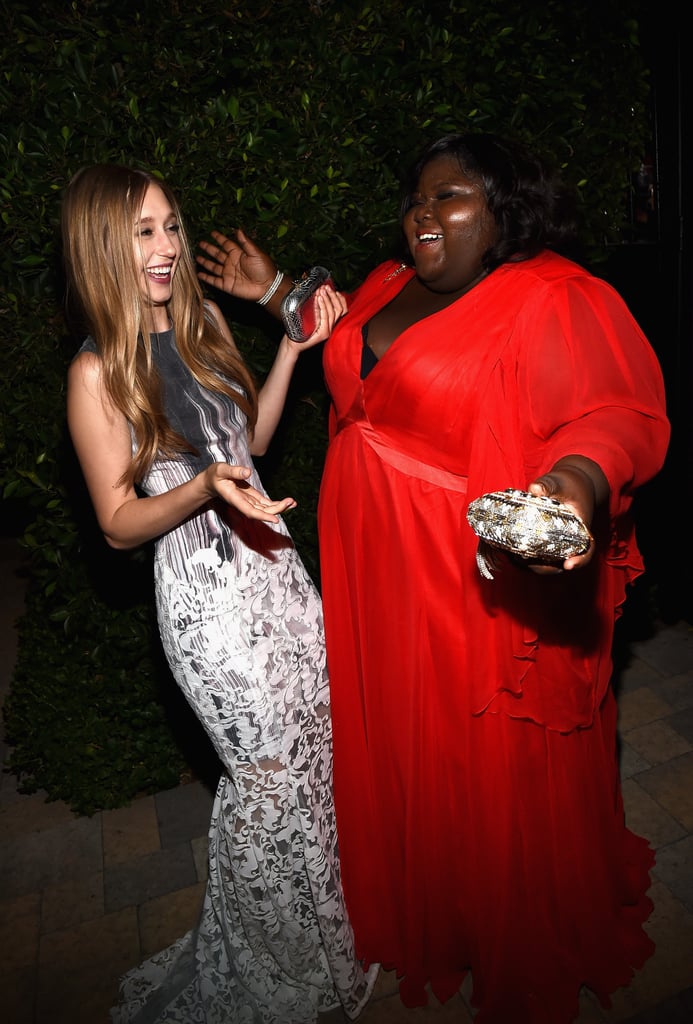 Gabourey Sidibe [10] chatted with Taissa Farmiga at the Fox/FX party.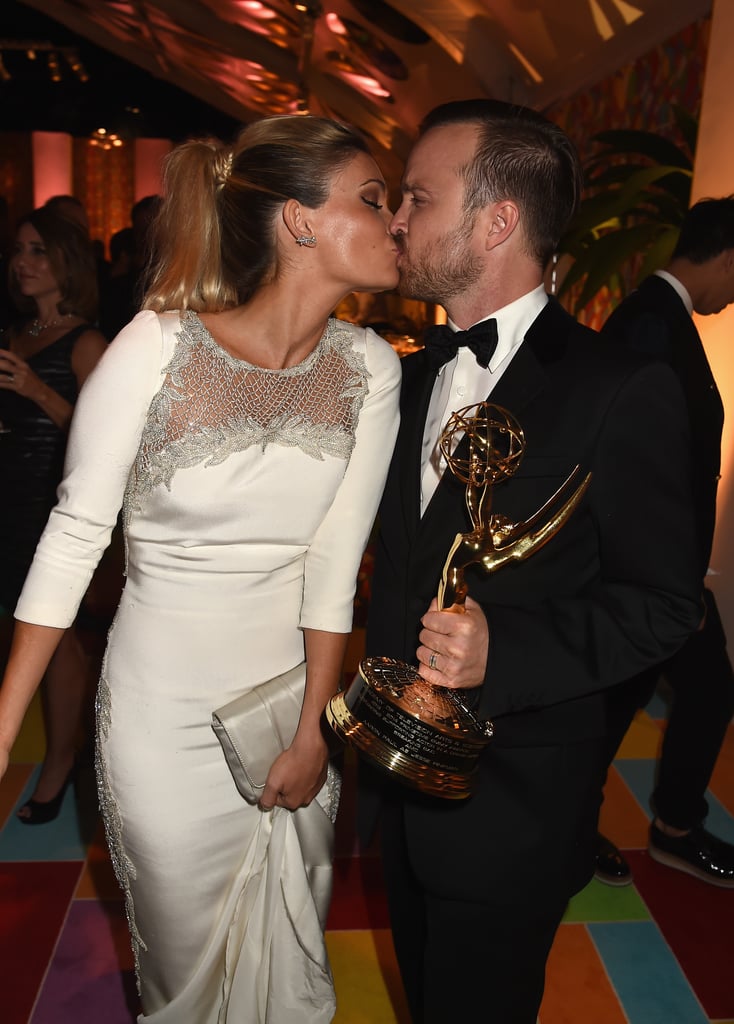 Aaron Paul kissed his wife, Lauren, after his big win.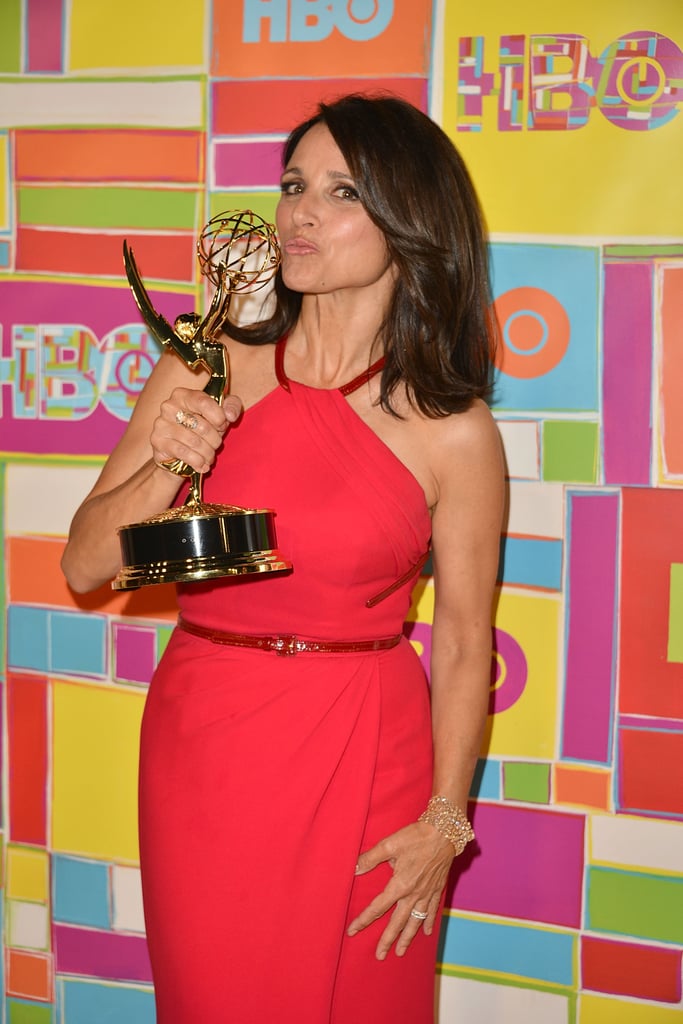 Julia Louis-Dreyfus [11] kissed her Emmy on her way into the HBO bash.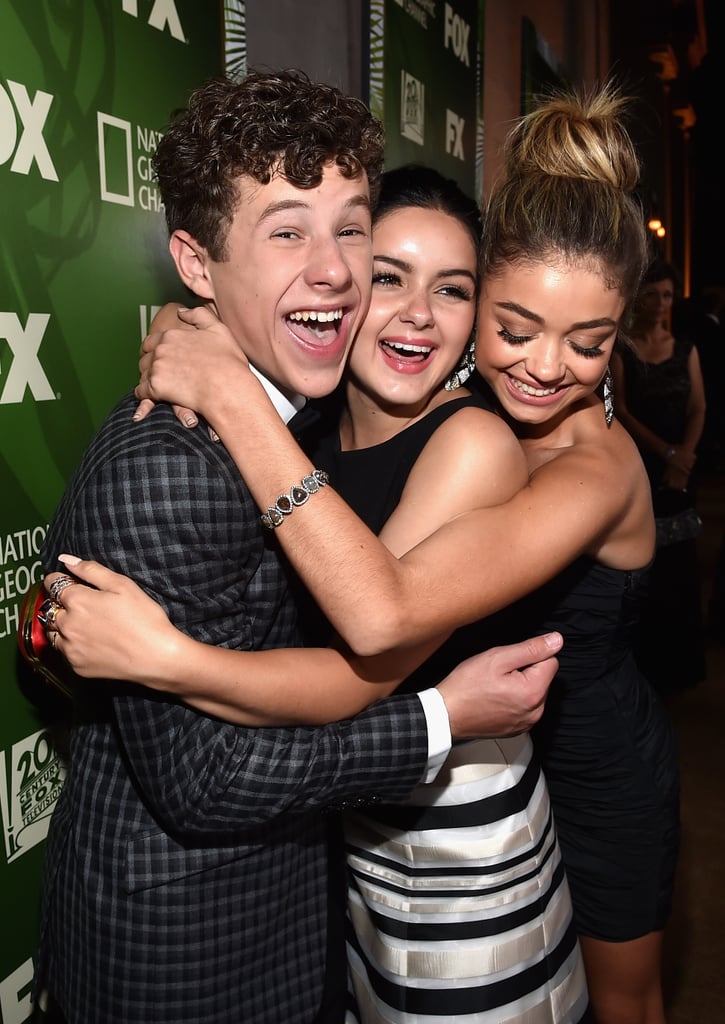 The Modern Family kids showed love at the Fox/FX fete.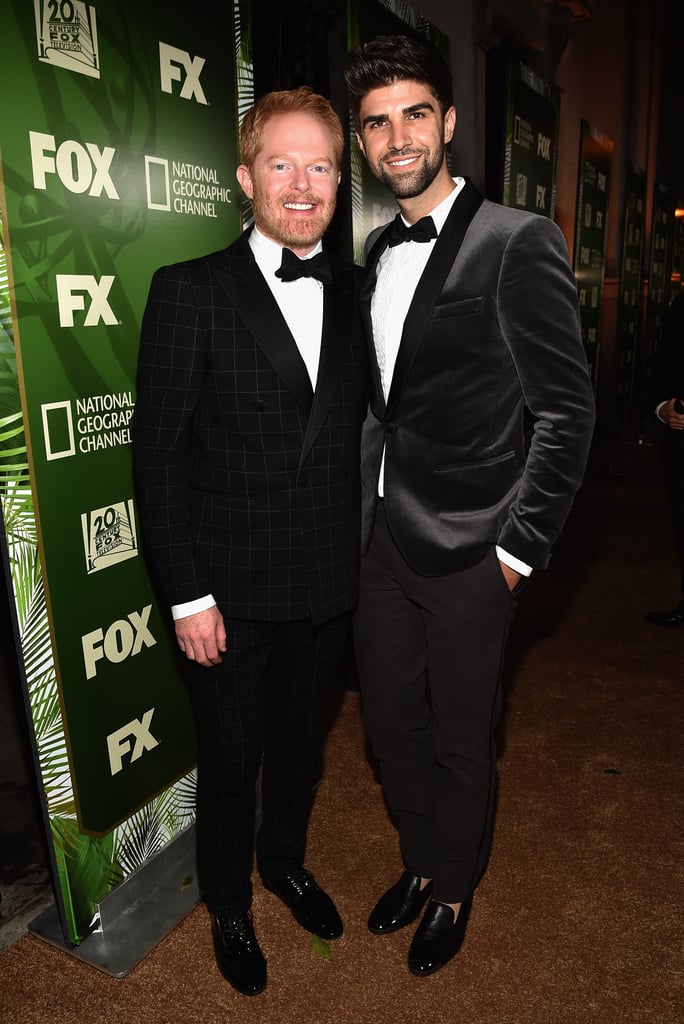 Jesse Tyler Ferguson was all smiles with his husband, Justin Mikita, at the Fox/FX event.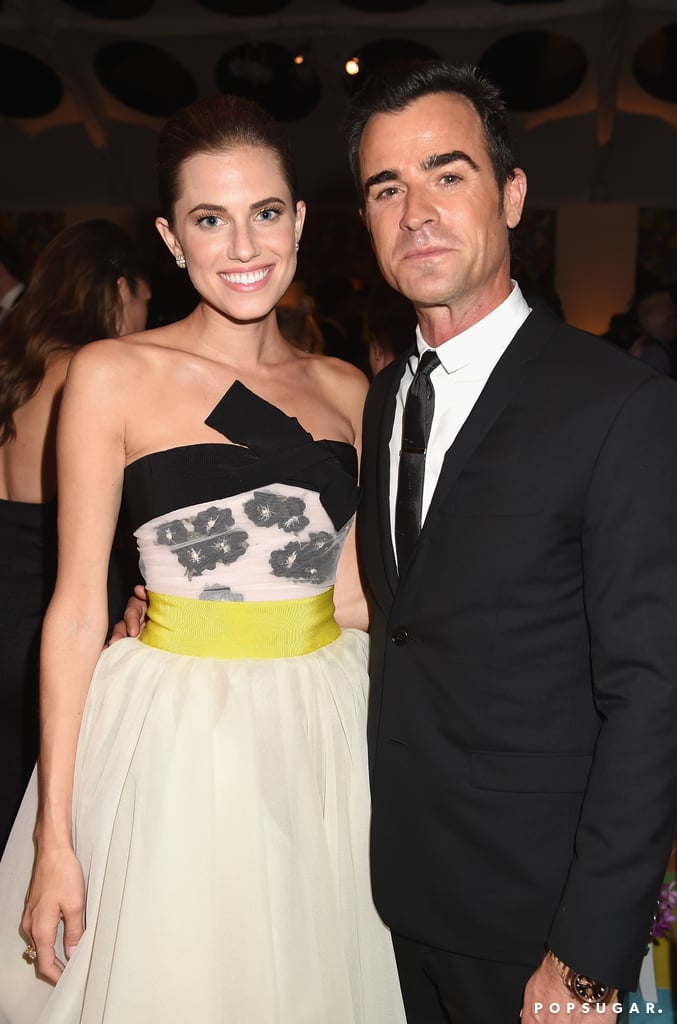 Justin Theroux made a surprise appearance at HBO's fete.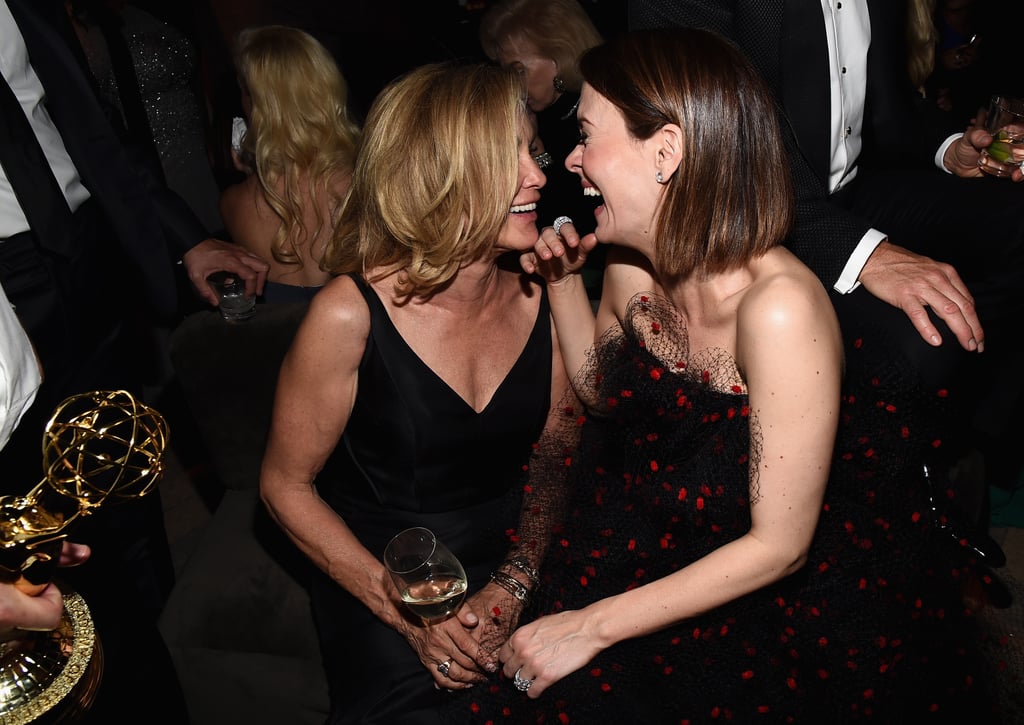 Jessica Lange and Sarah Paulson shared a moment inside the Fox event.