The 2014 Emmys were all about honoring the small screen's biggest and brightest stars, so it's no surprise that there were plenty of great moments during the show. From Julia Louis-Dreyfus and Bryan Cranston's unexpected and oddly passionate kiss [1] to Matthew McConaughey and Woody Harrelson's Night at the Roxbury moment [2], this year's award show was one that you just wanted to relive over and over again. Luckily for you, we've rounded up the best pictures from the show for your viewing pleasure. Keep scrolling to see the snaps from inside the Nokia Theatre, and don't forget to check out the best red carpet pictures [3]!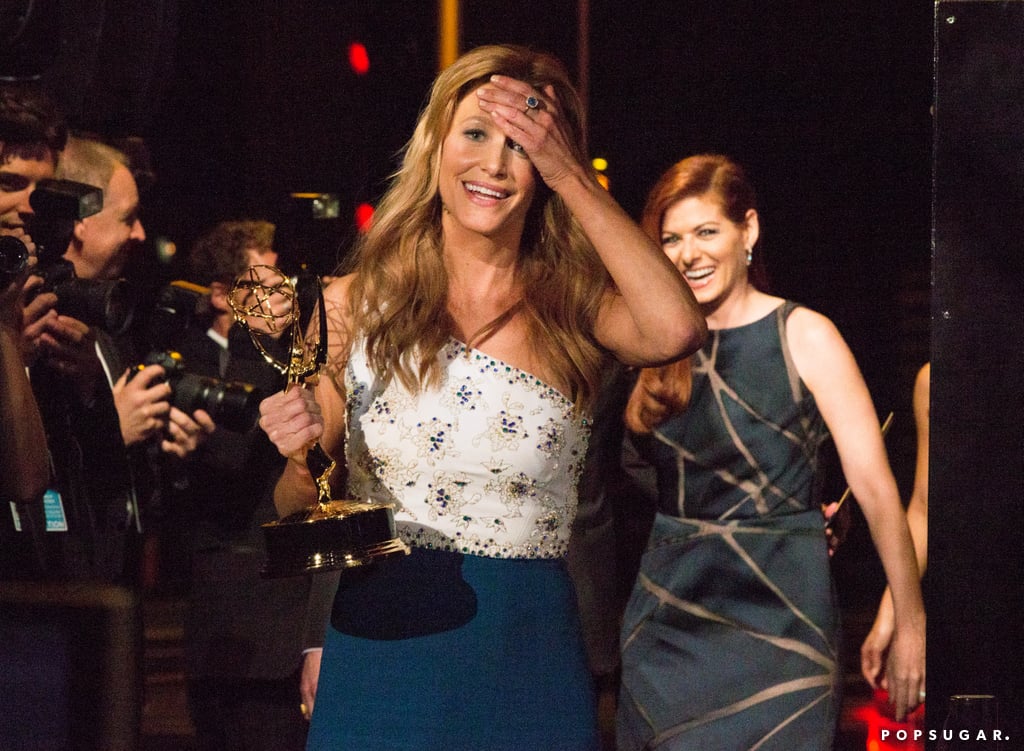 Anna Gunn was overwhelmed by her Emmy win for Breaking Bad.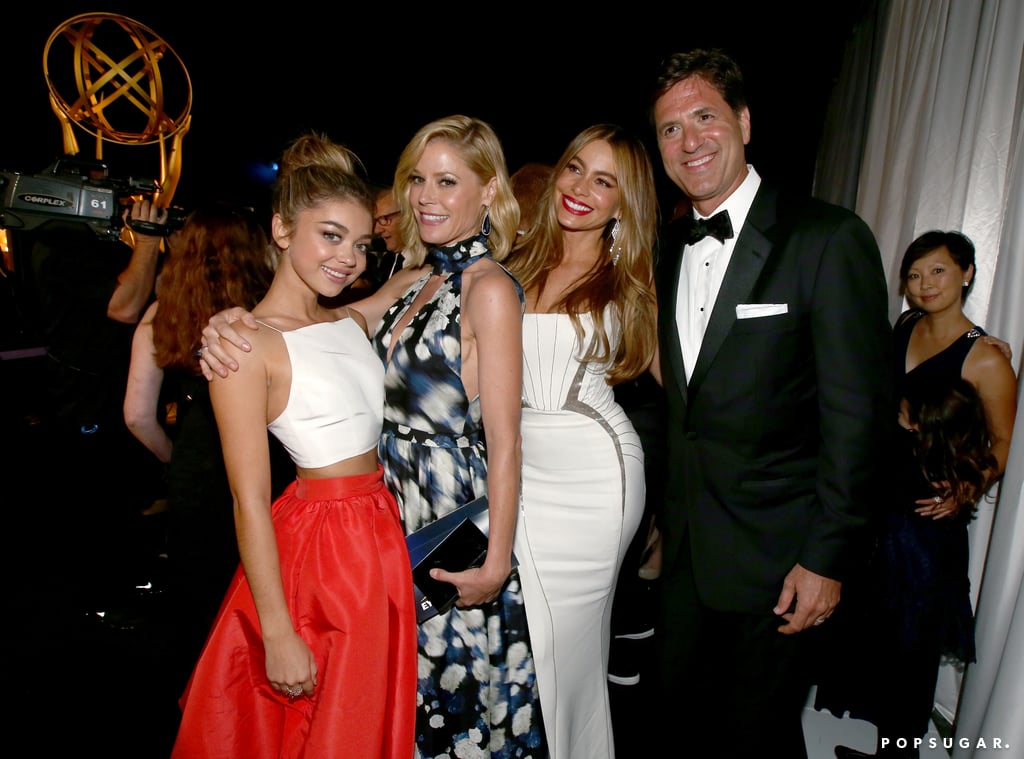 Modern Family's Sarah Hyland, Julie Bowen, and Sofia Vergara got together backstage with their producer Steve Levitan.
Sarah Silverman leaned on Ricky Gervais backstage.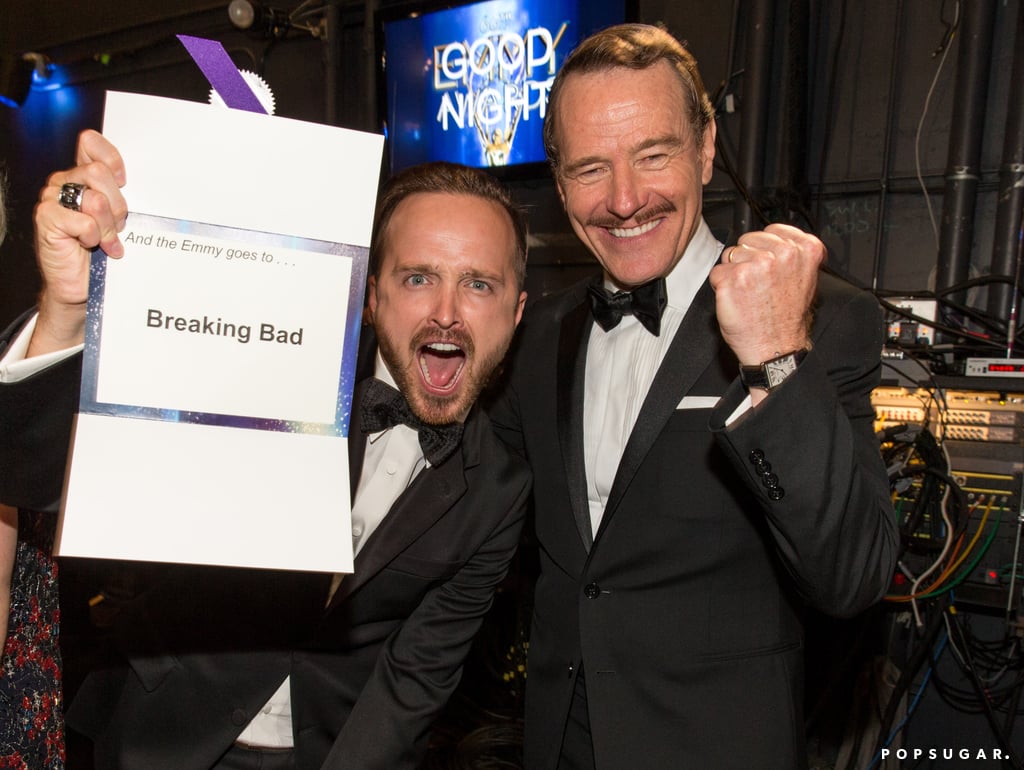 Aaron Paul and Bryan Cranston got excited about their Breaking Bad win.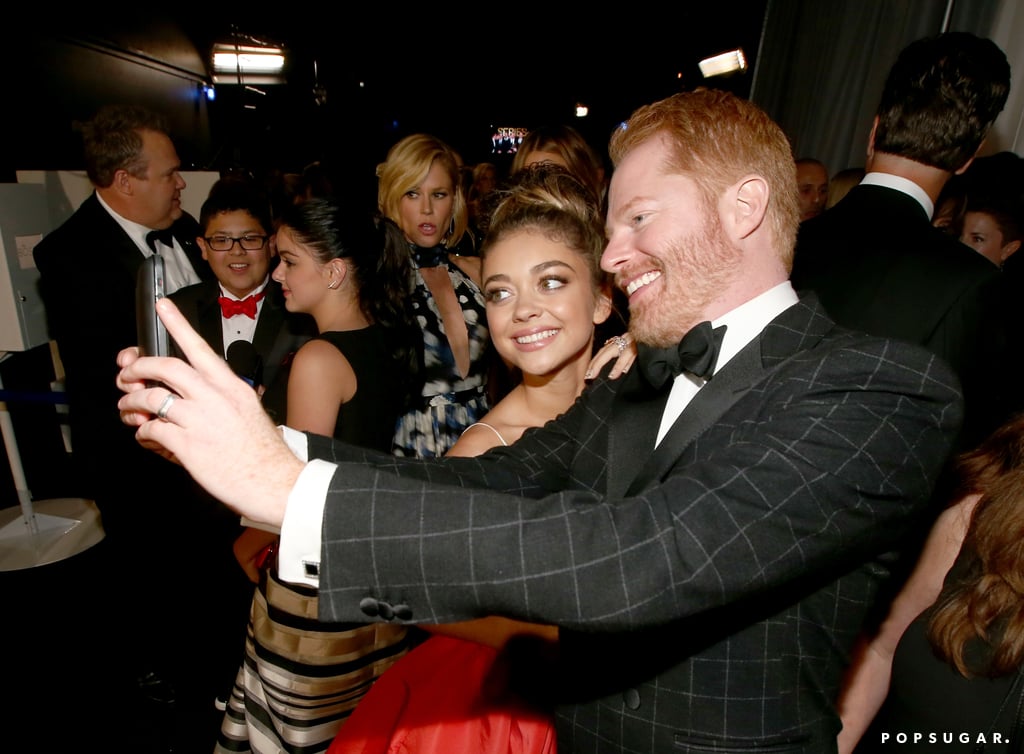 Jesse Tyler Ferguson took a selfie with Sarah Hyland backstage.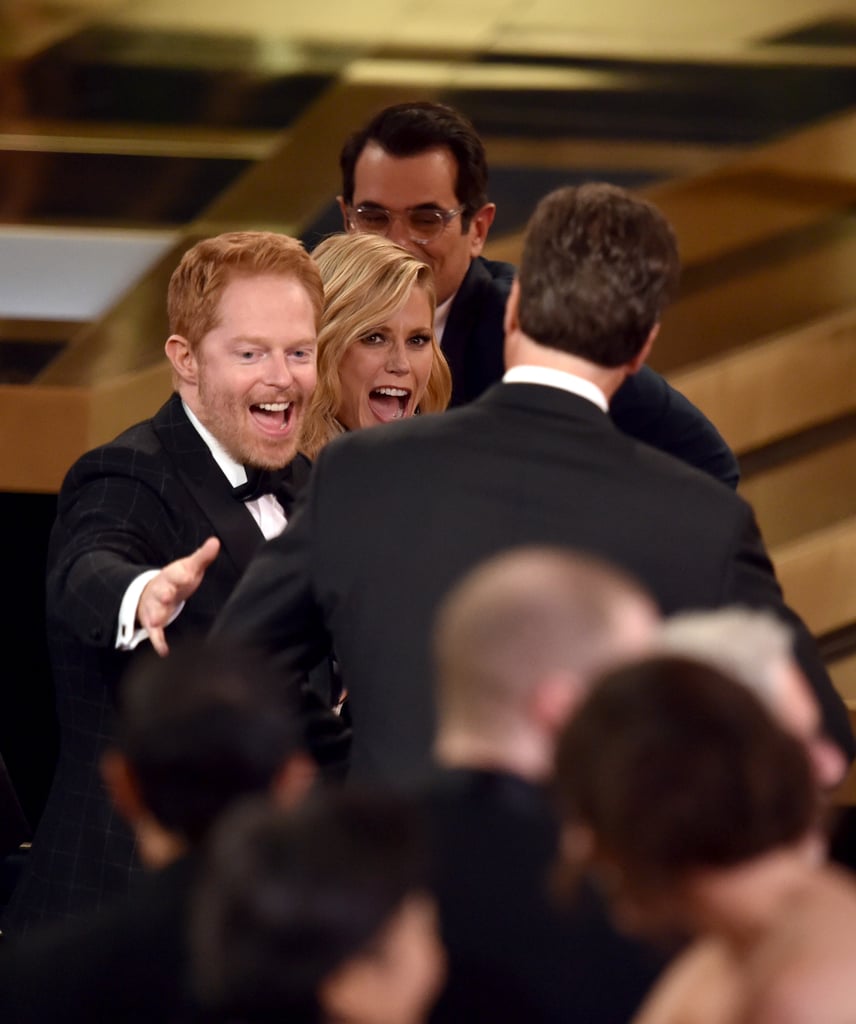 Jesse Tyler Ferguson and Julie Bowen got excited about their Modern Family win.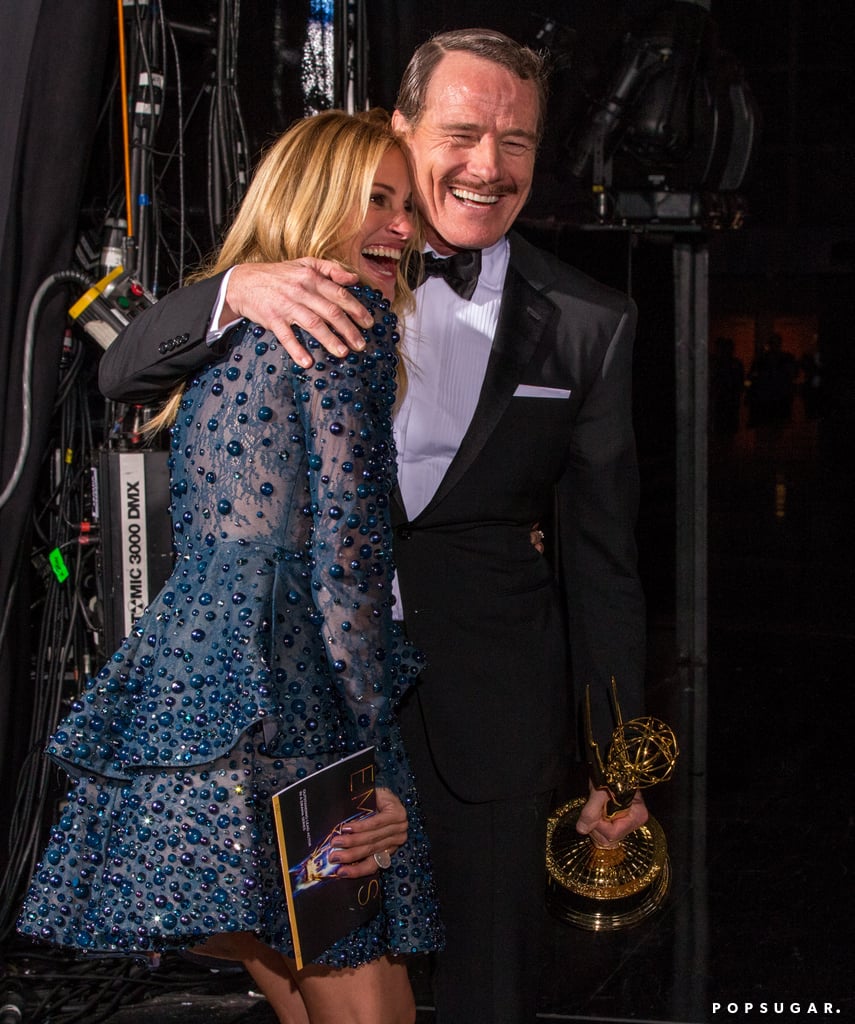 Julia Roberts [4] shared a smile with Bryan Cranston after his big win.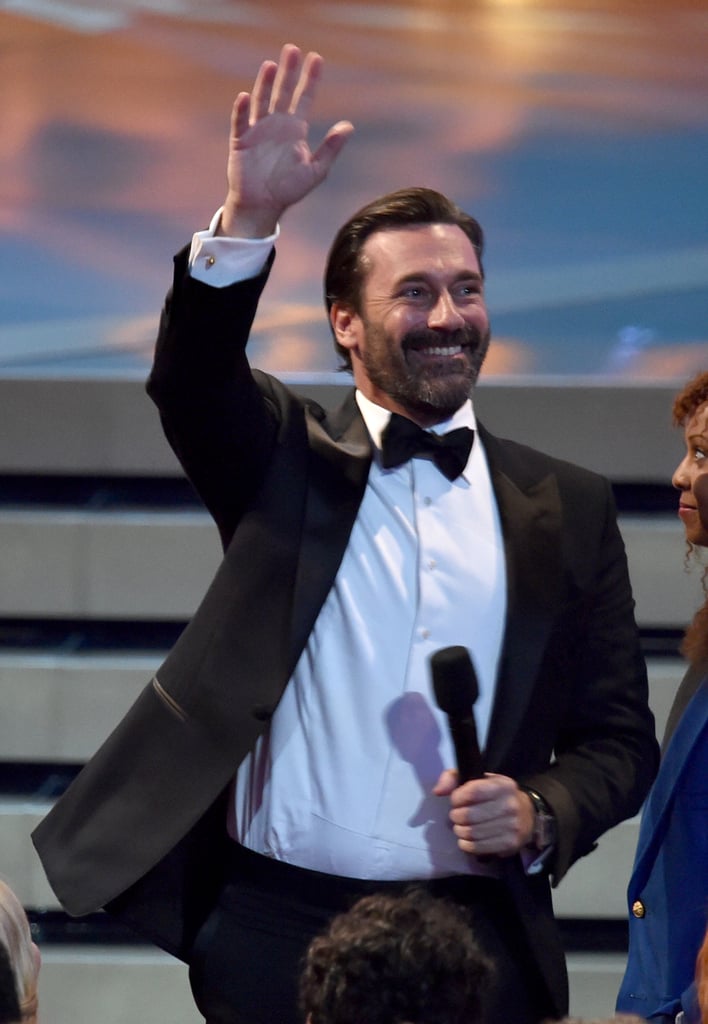 Jon Hamm [5] waved to the audience.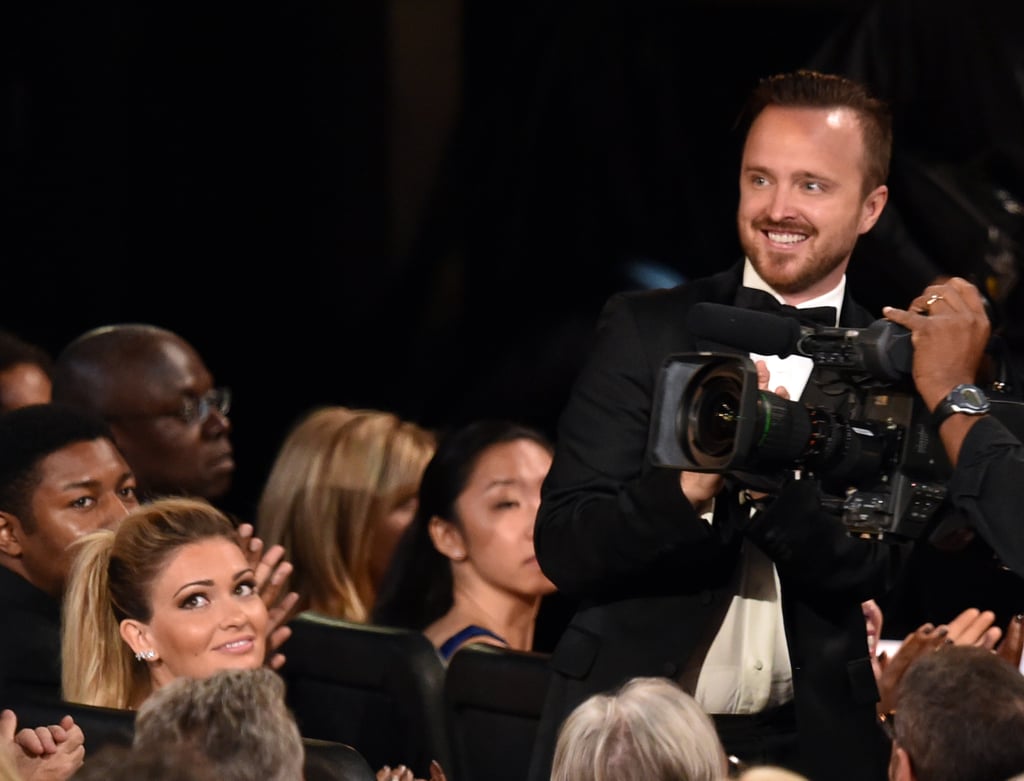 Aaron Paul clapped for Anna Gunn when she won.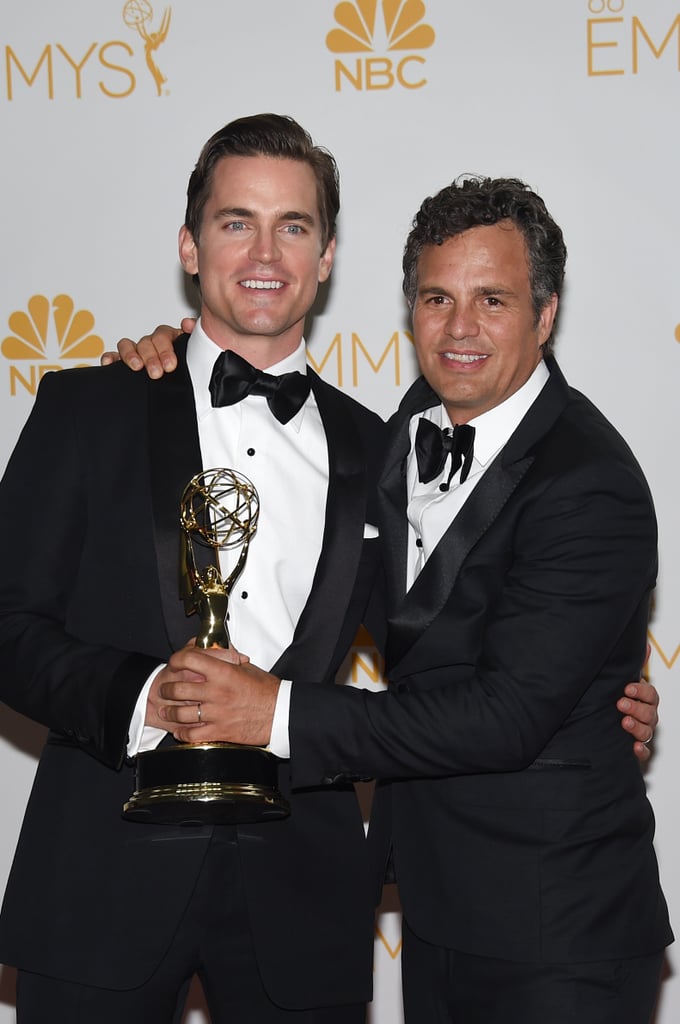 Matt Bomer and Mark Ruffalo [6] celebrated The Normal Heart's Emmy win in the press room.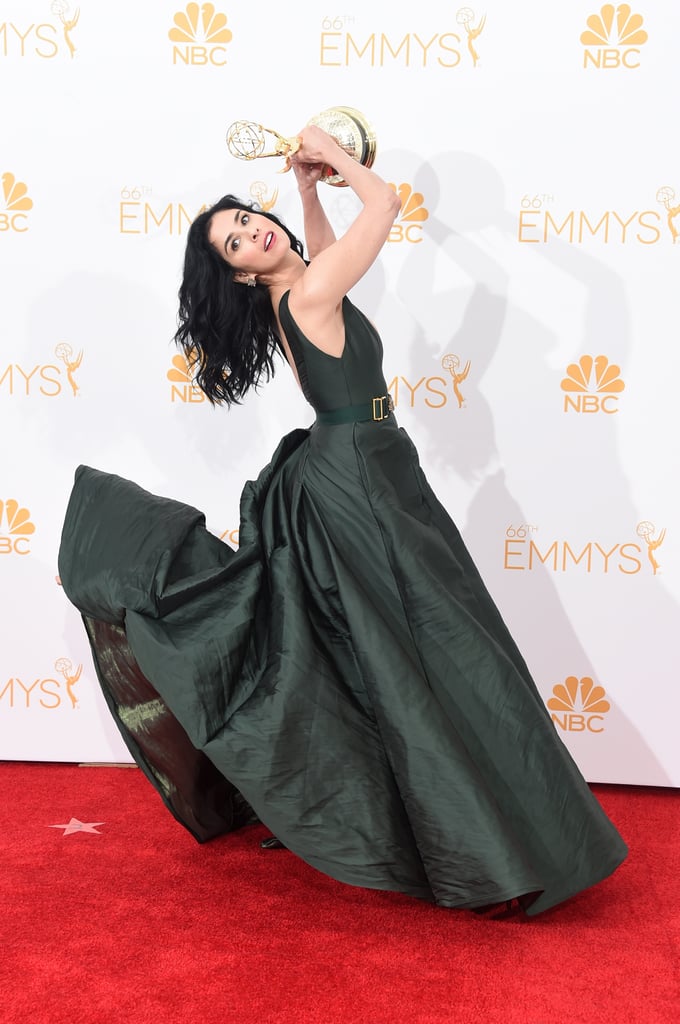 Sarah Silverman had fun with her Emmy in the press room.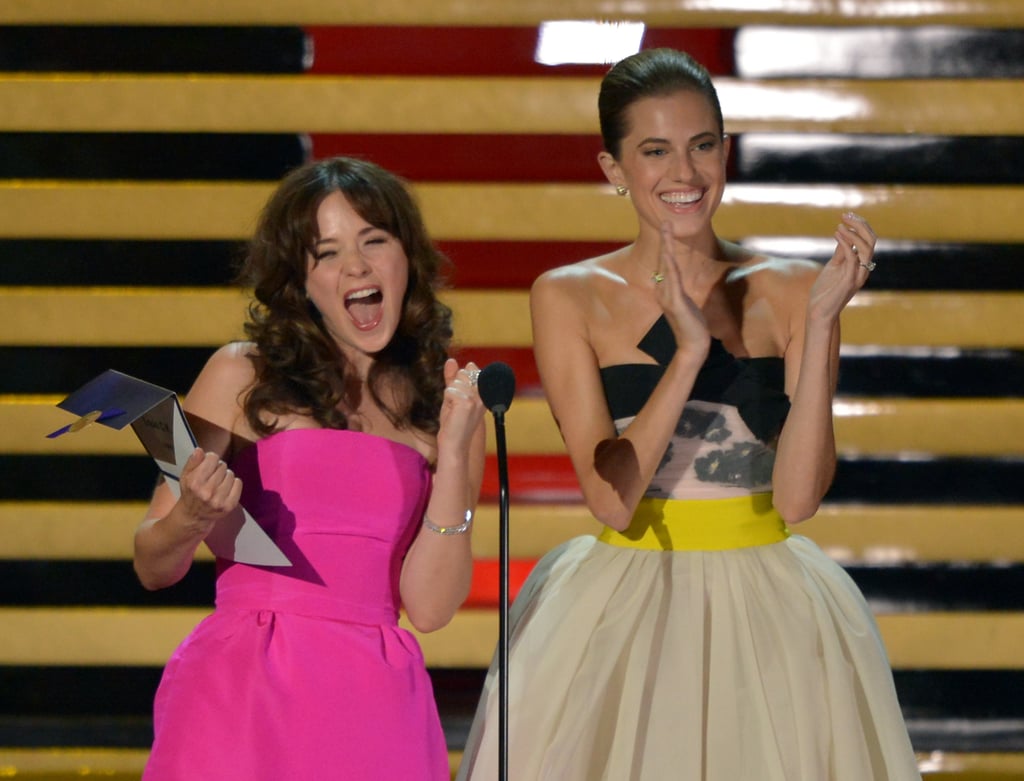 Zooey Deschanel [7] and Allison Williams were excited when Louis C.K. won.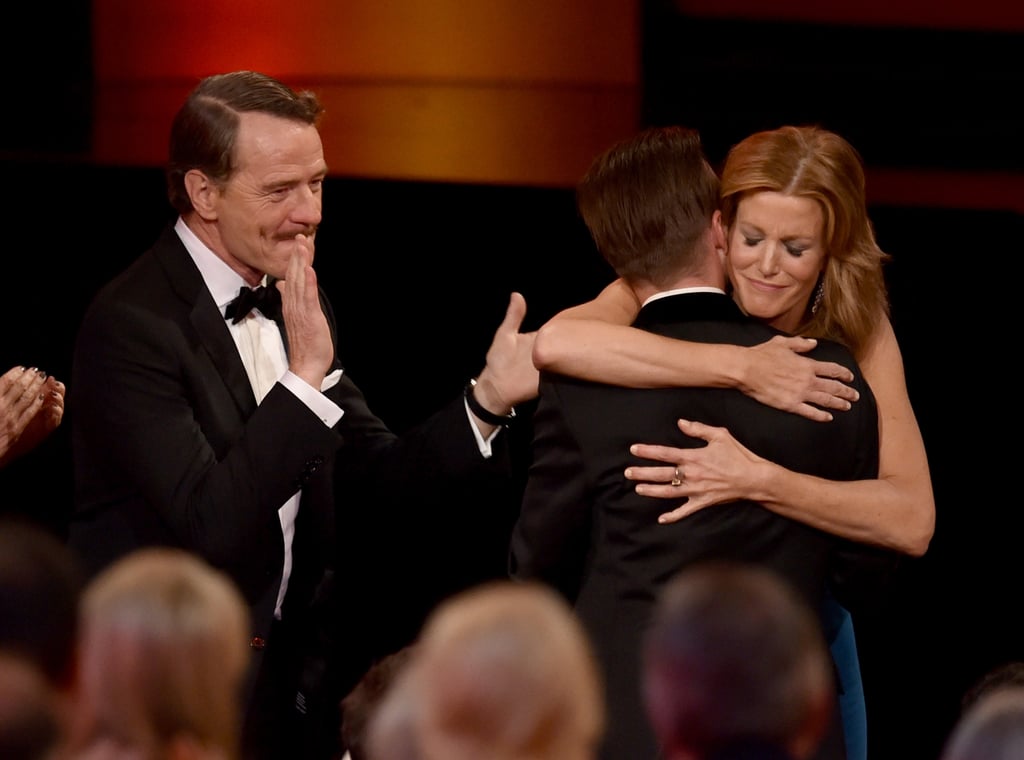 Aaron Paul got a hug from his Breaking Bad costar Anna Gunn while Bryan Cranston cheered.
Julianna Margulies took to the stage to win her Emmy.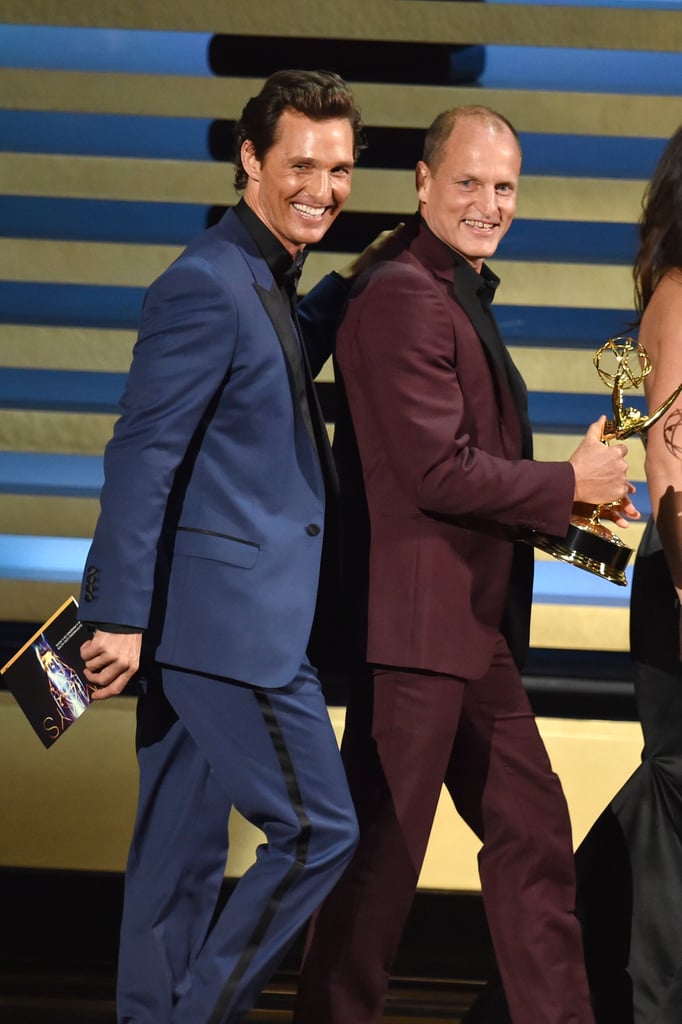 Matthew McConaughey [8] and Woody Harrelson were in their comfort zone when they presented together.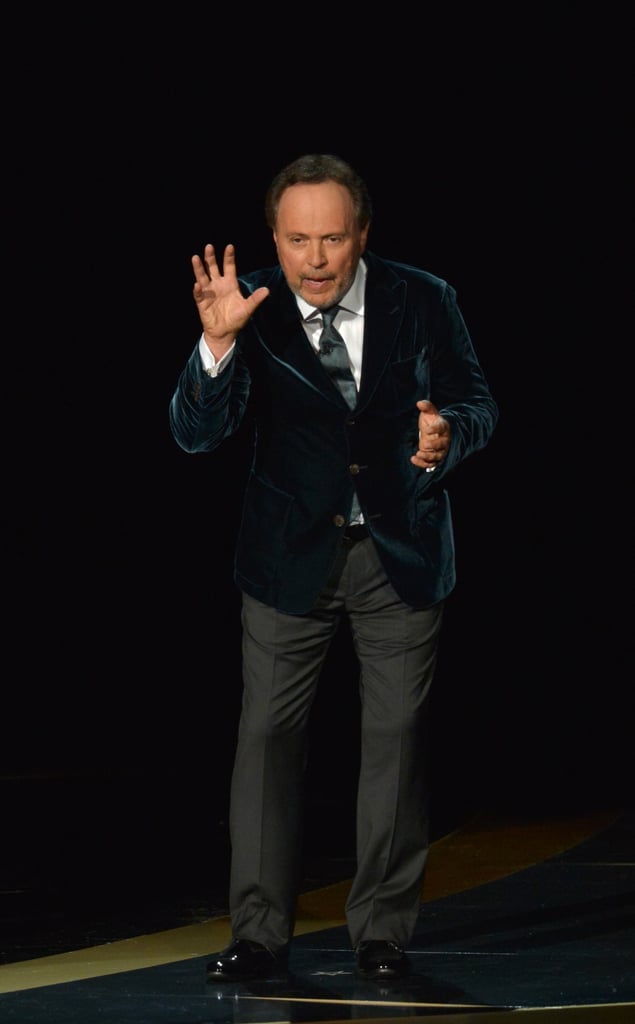 Billy Crystal paid a touching tribute to Robin Williams [9].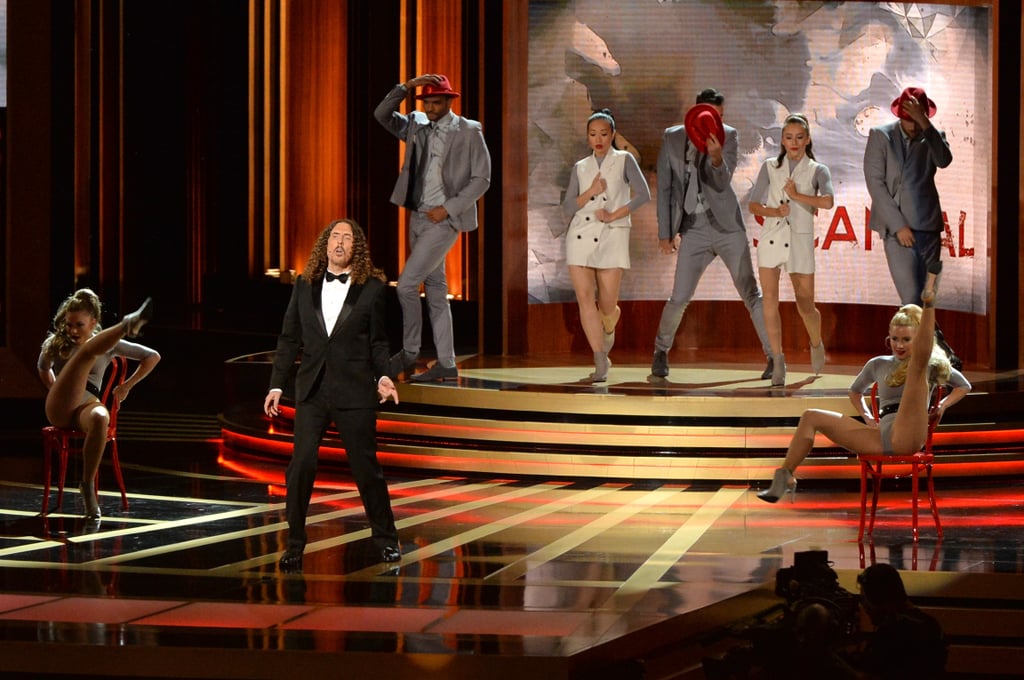 Weird Al performed his rendition of the theme song for Scandal.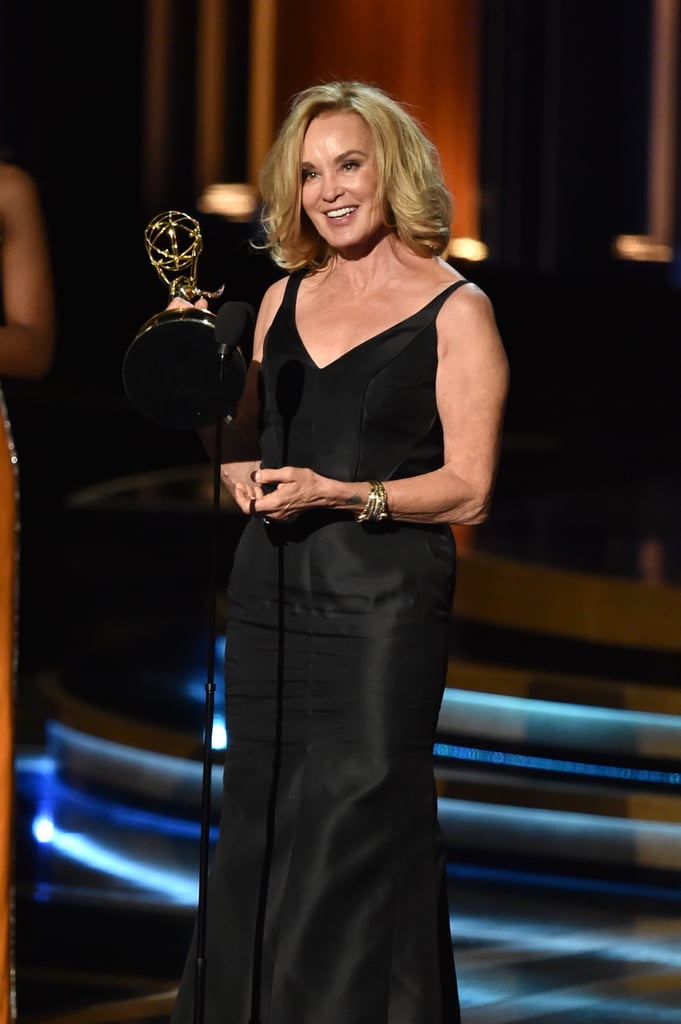 Jessica Lange got a lot of applause when she won her award.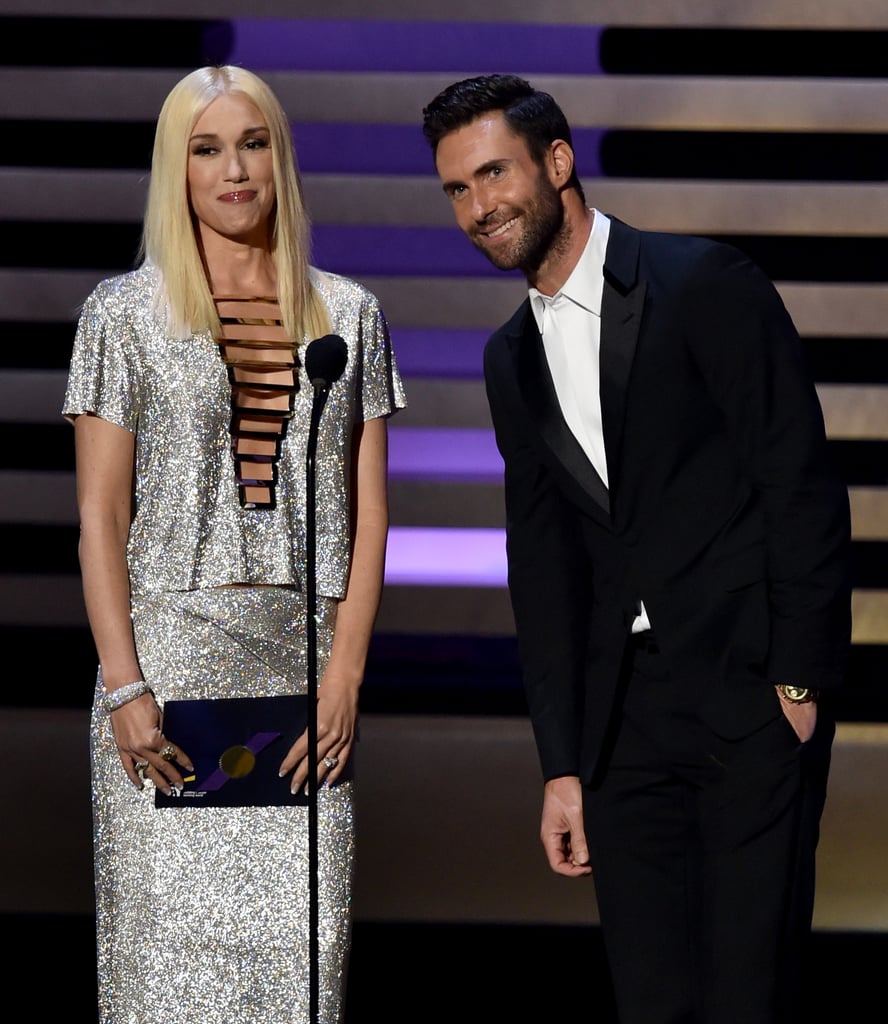 Gwen Stefani [10] and Adam Levine teamed up to present.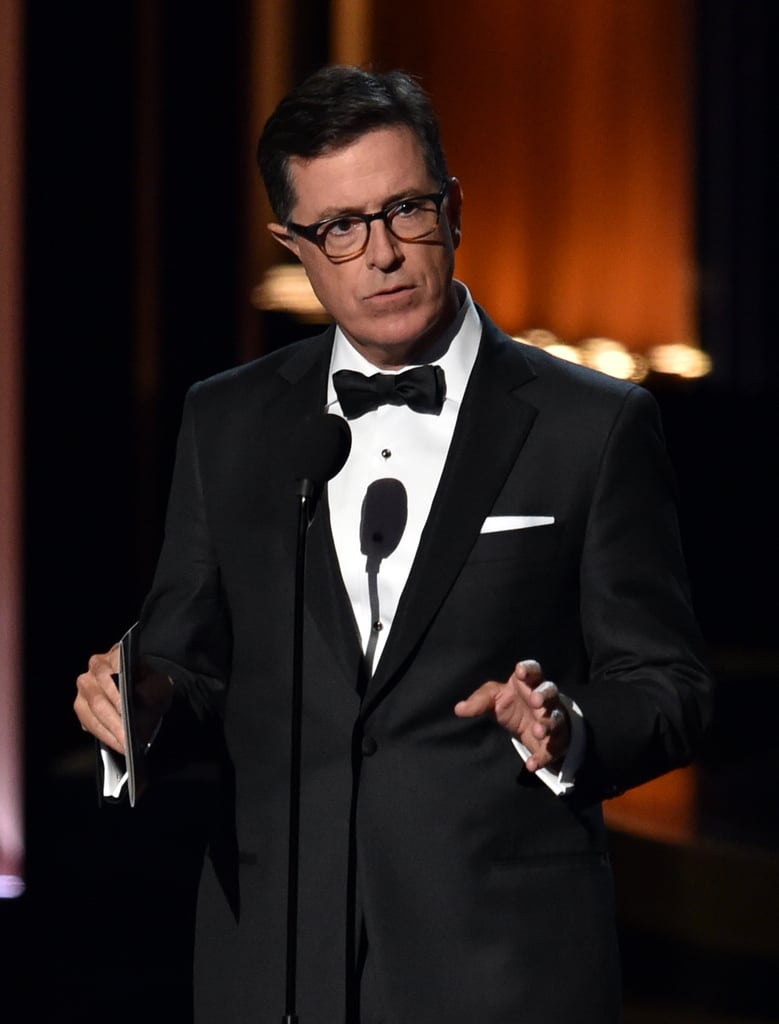 Stephen Colbert [11] introduced the world to his imaginary friend.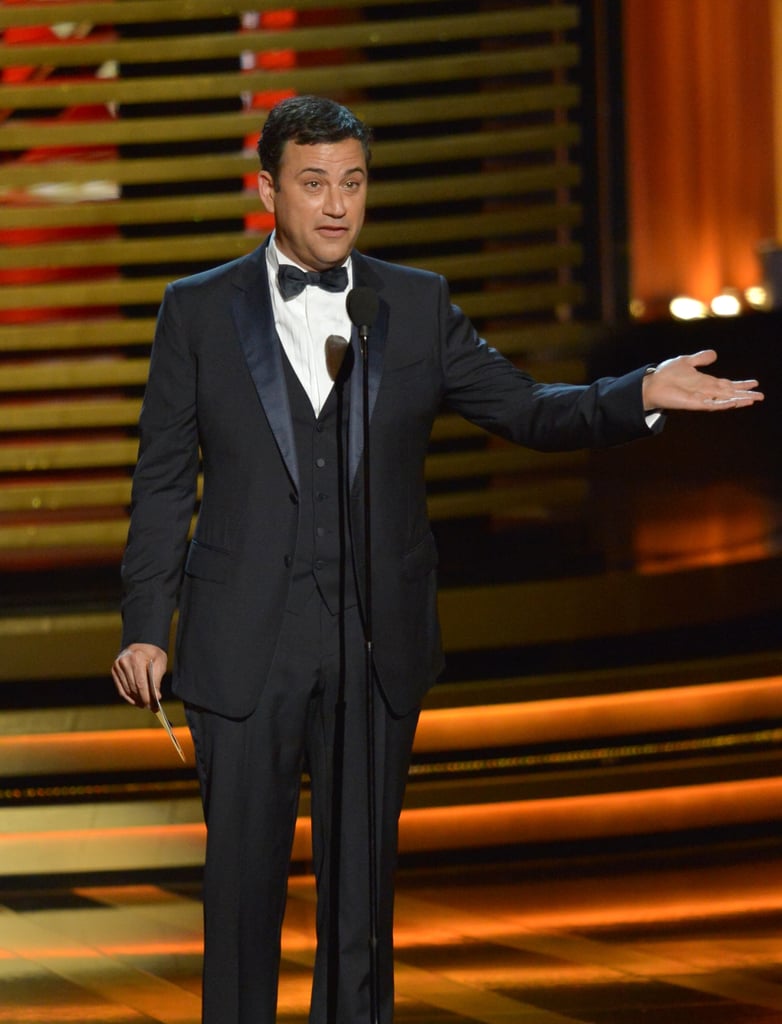 Jimmy Kimmel ripped into Matthew McConaughey [12] for getting "fat" since the Oscars.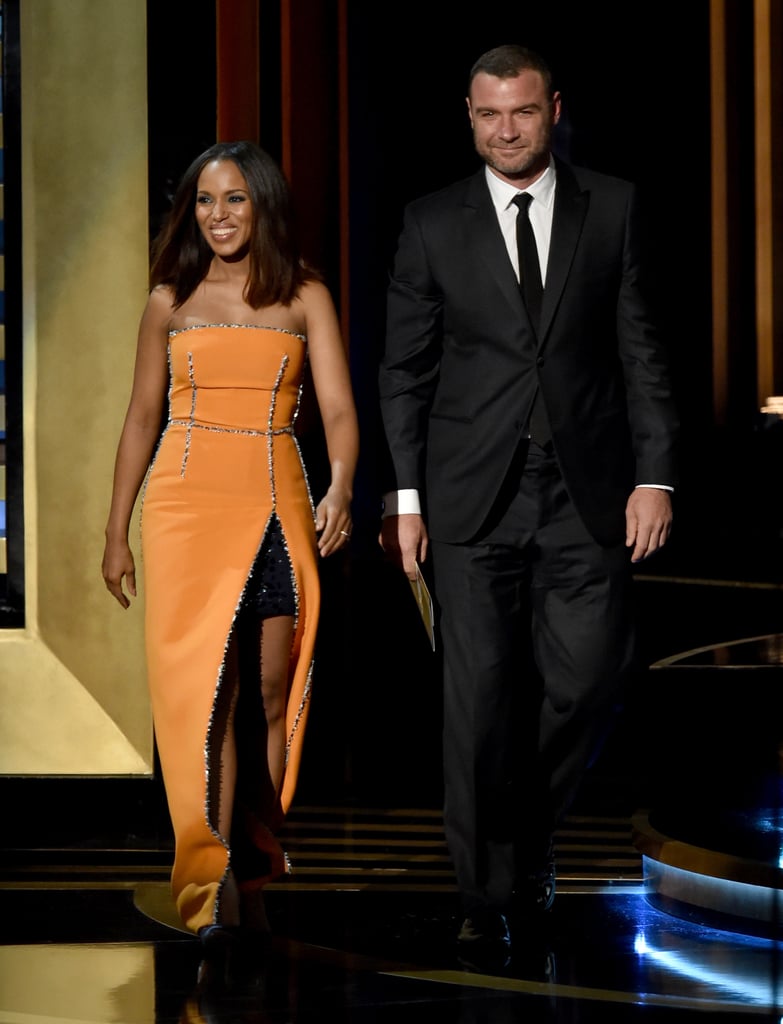 Kerry Washington and Liev Schreiber [13] made a pretty pair when they presented together.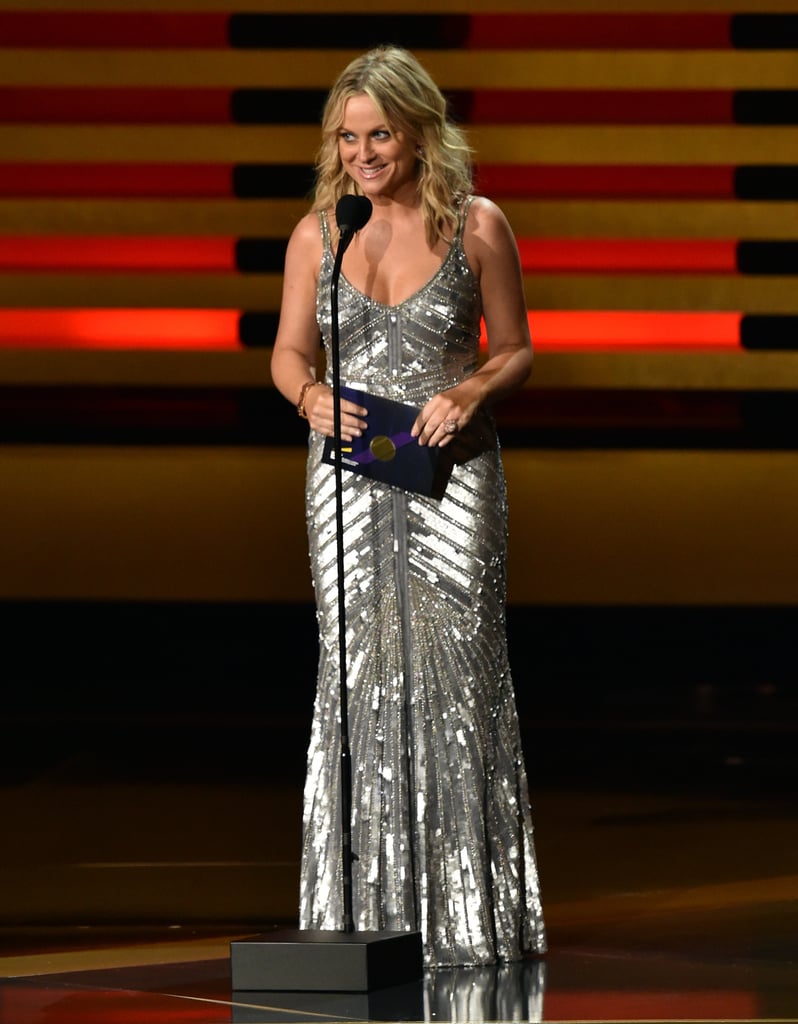 Amy Poehler [14] pulled her best "Beyoncé" when she presented the first award.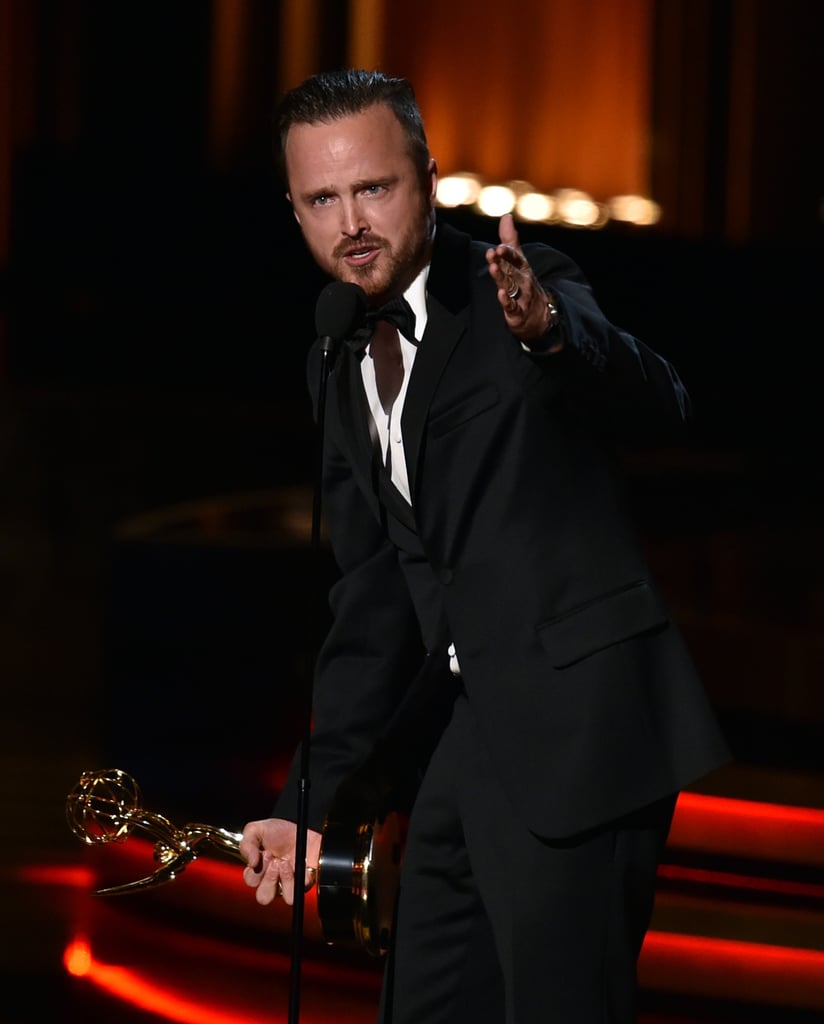 Aaron Paul gave a heartfelt speech.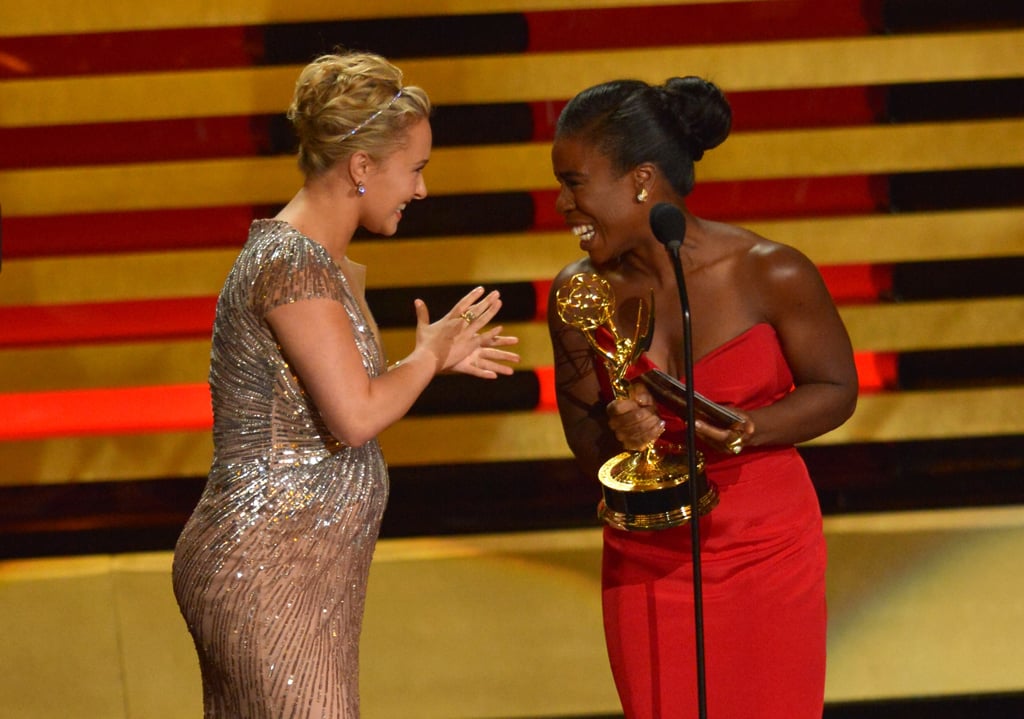 Uzo Aduba and Hayden Panettiere [15] joked on stage.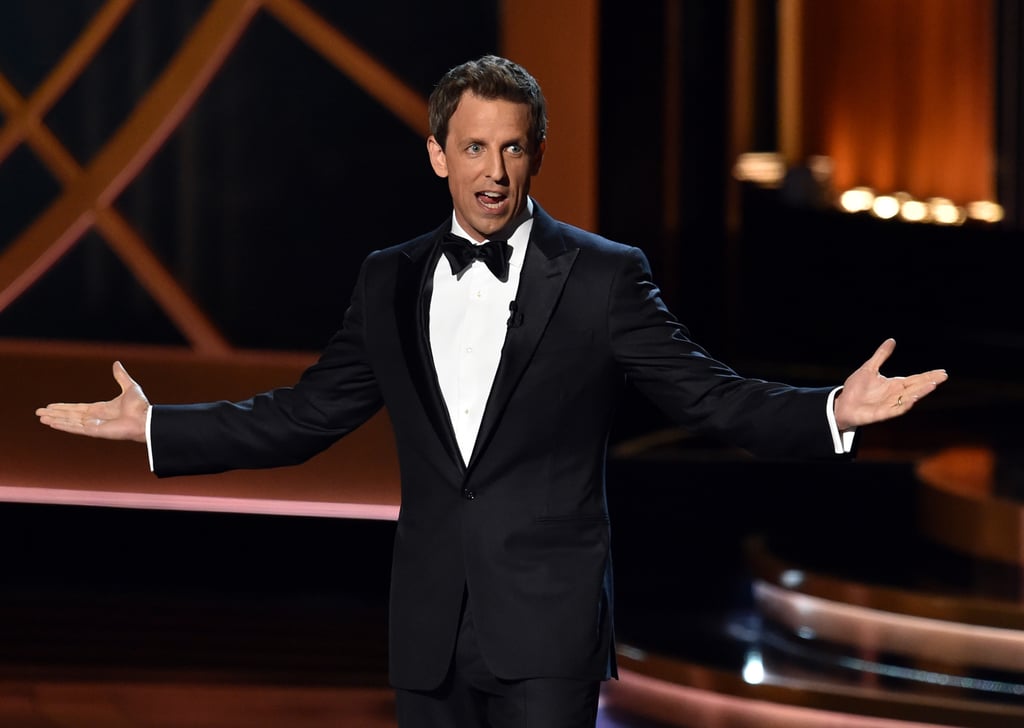 Seth Meyers got big laughs.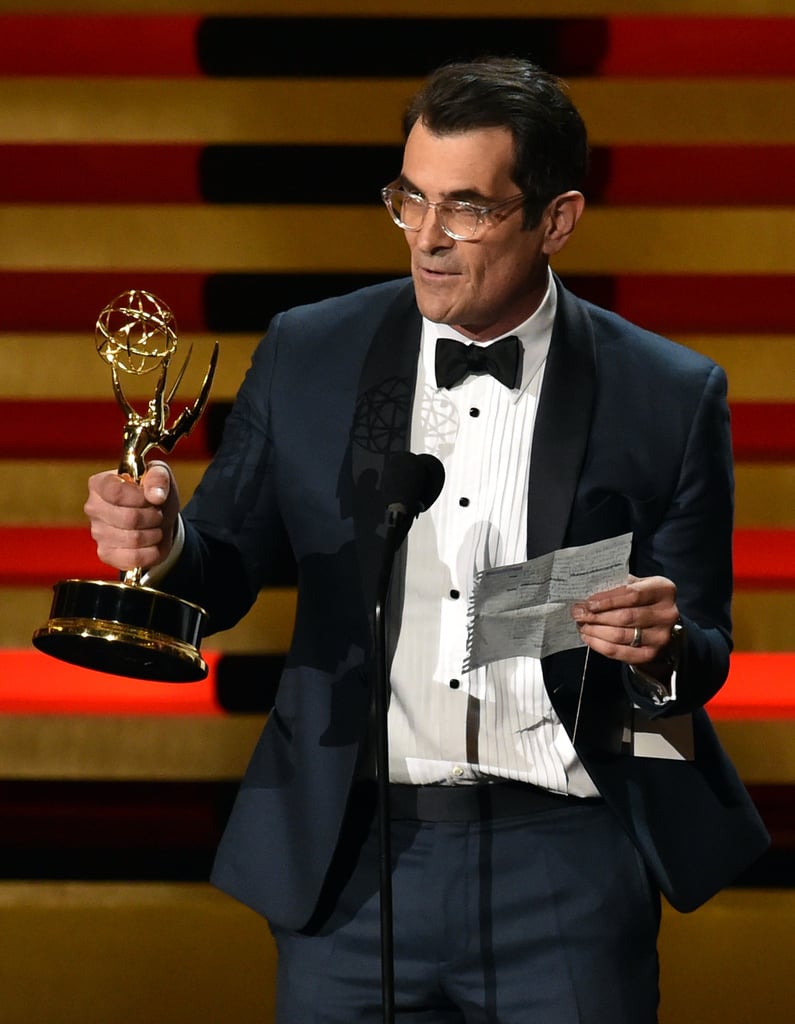 Ty Burrell read a speech written by his young costars.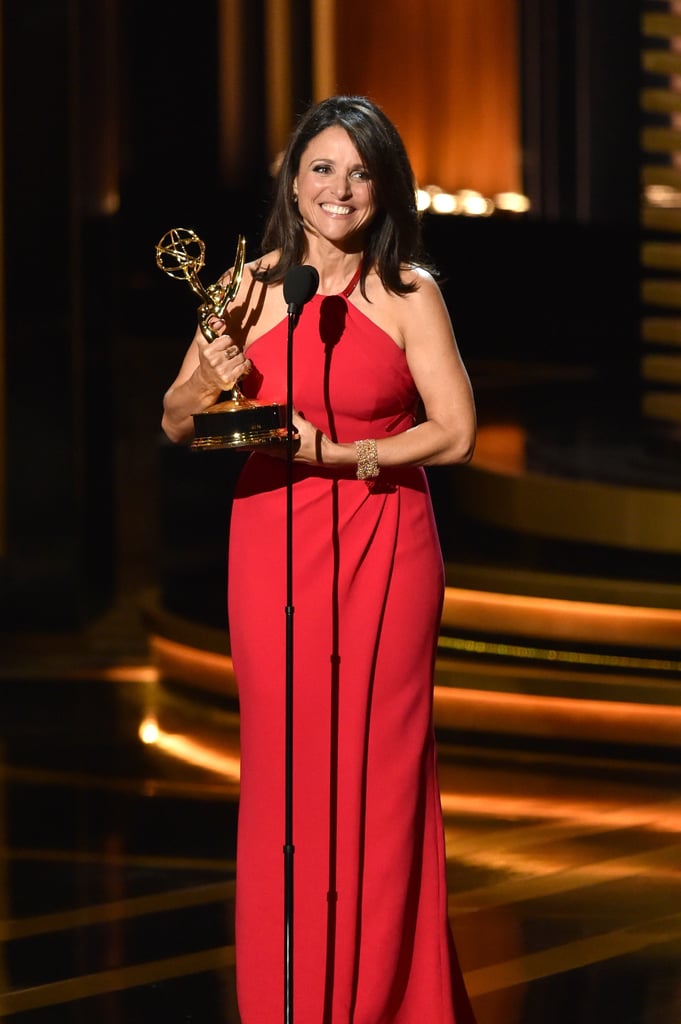 Julia couldn't stop smiling postkiss. (Can you blame her?)
Julia Louis-Dreyfus [16] got a big kiss from Bryan Cranston.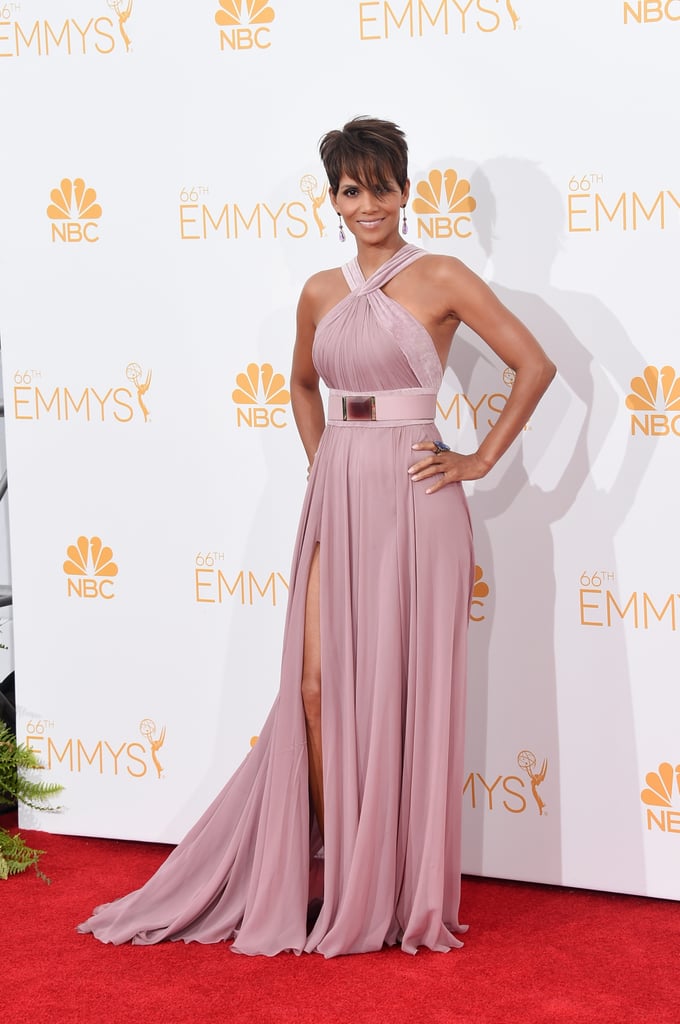 Halle Berry [17] made a surprise appearance in the press room.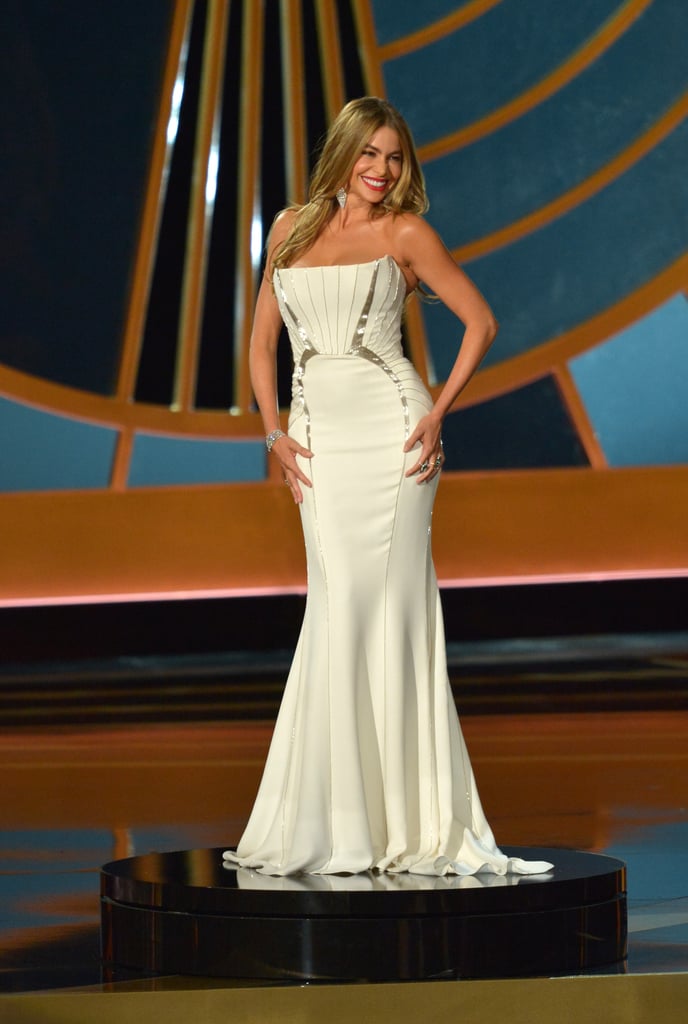 Sofia Vergara was put on display when she presented.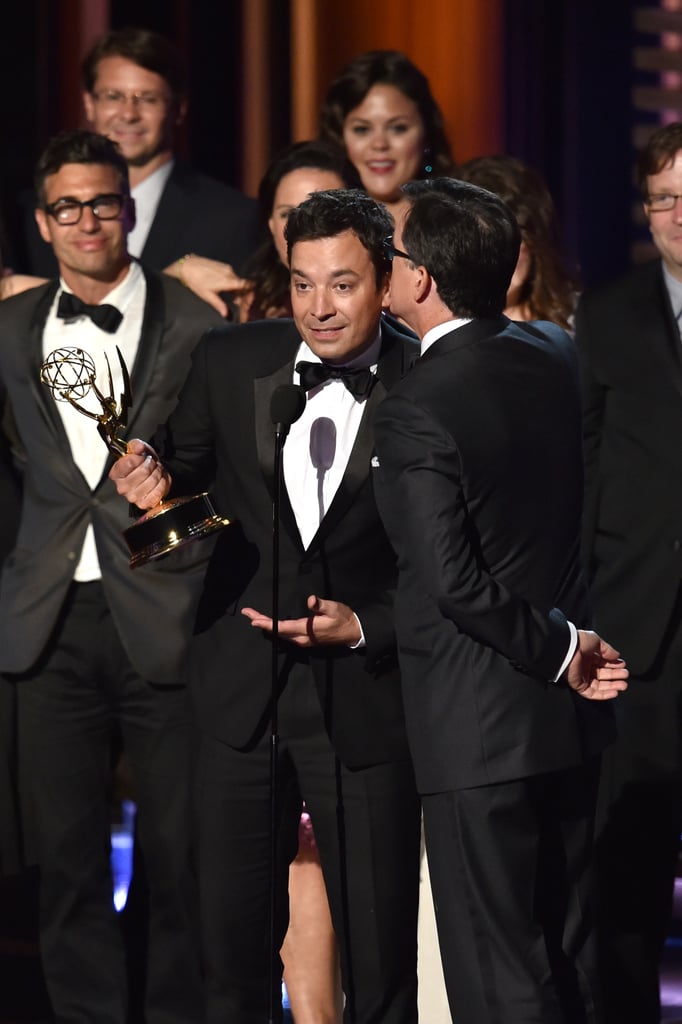 Jimmy Fallon [18] tried to steal Stephen Colbert [19]'s Emmy.