Award season is the most exciting time in Hollywood, and some of the biggest stars are letting loose. At the SAG Awards in LA on Saturday, celebrities got together on the carpet to chat, laugh, and smile big before the show. Scroll down to see all the fun including Kerry Washington and Oprah Winfrey [1]'s adorable moment and Matt Damon [2]'s hilarious snap with Michael Douglas — and make sure to check out all the stars on the SAGs red carpet [3] tonight!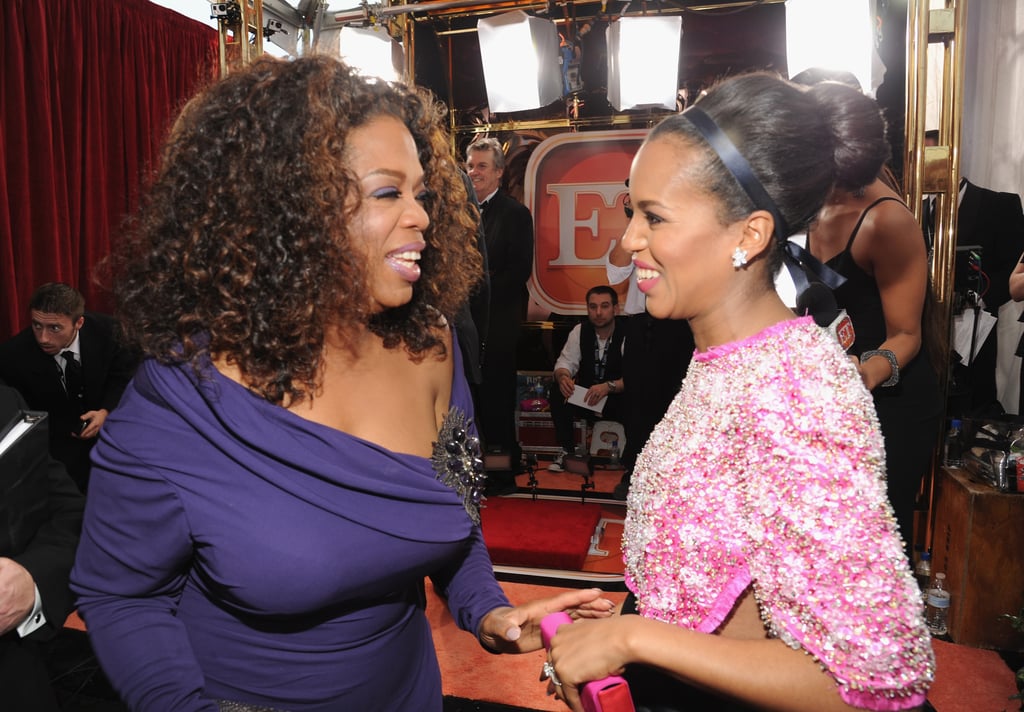 Oprah Winfrey [4] and Kerry Washington were too cute, chatting on the carpet.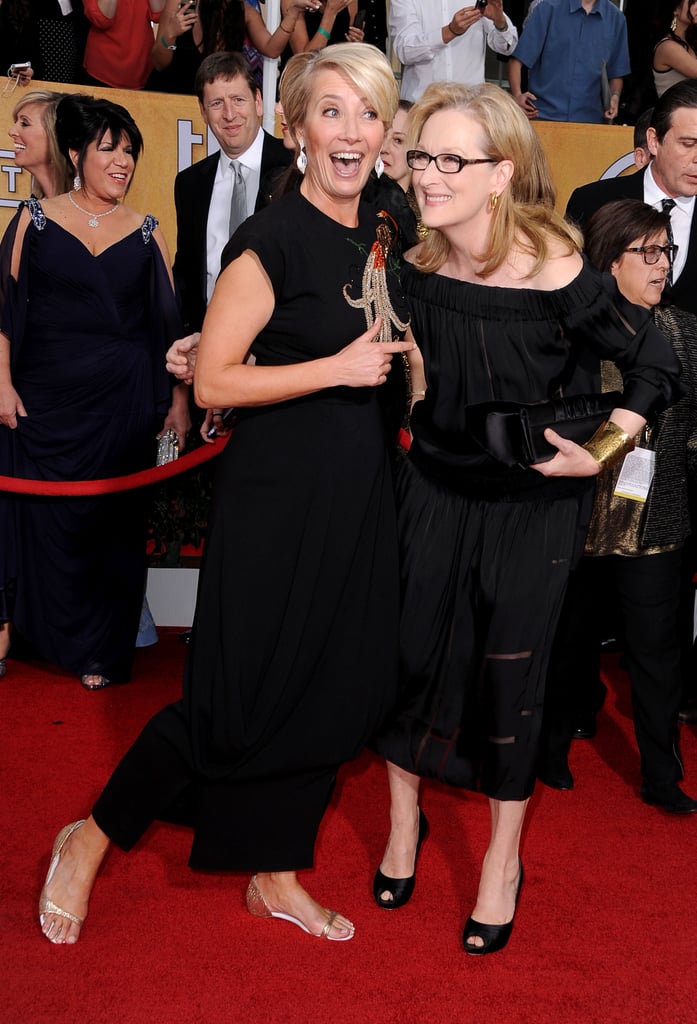 Emma Thompson [5] and Meryl Streep [6] shared a silly moment.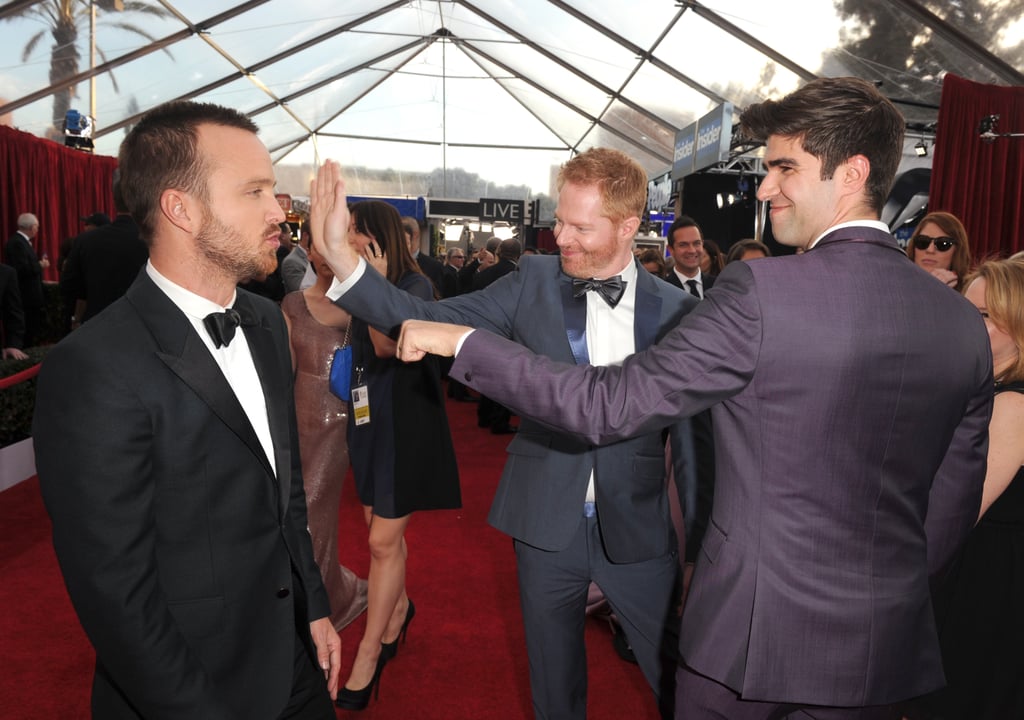 Aaron Paul got attention from Jesse Tyler Ferguson and his husband, Justin Mikita.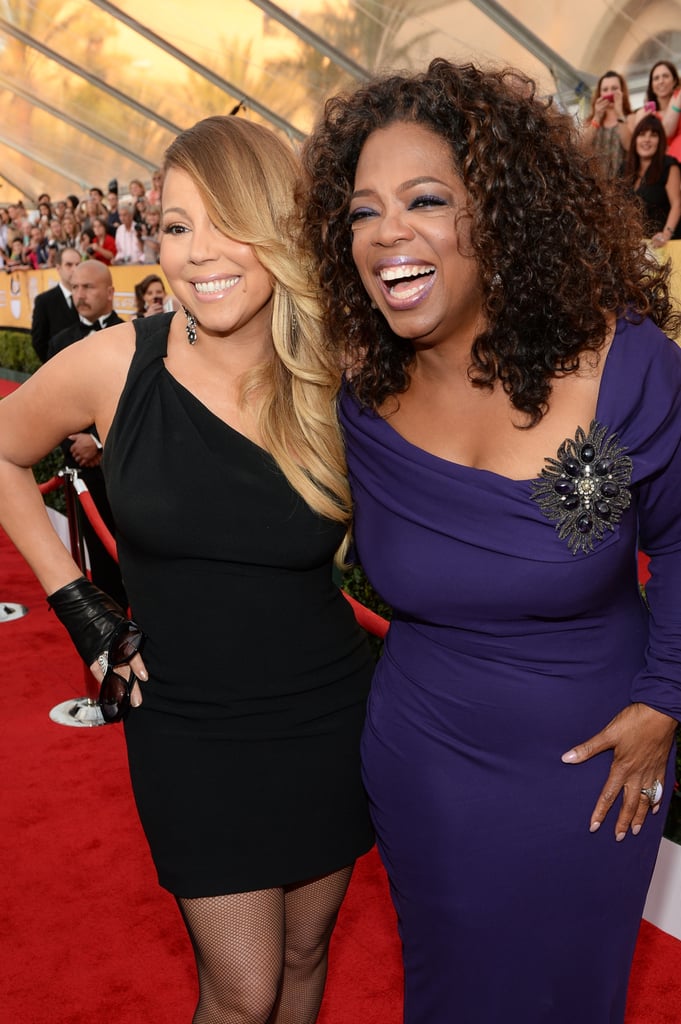 Oprah Winfrey [7] and Mariah Carey [8] showed their excitement.
Matt Damon [9] and Michael Douglas got excited about their Behind the Candelabra nomination.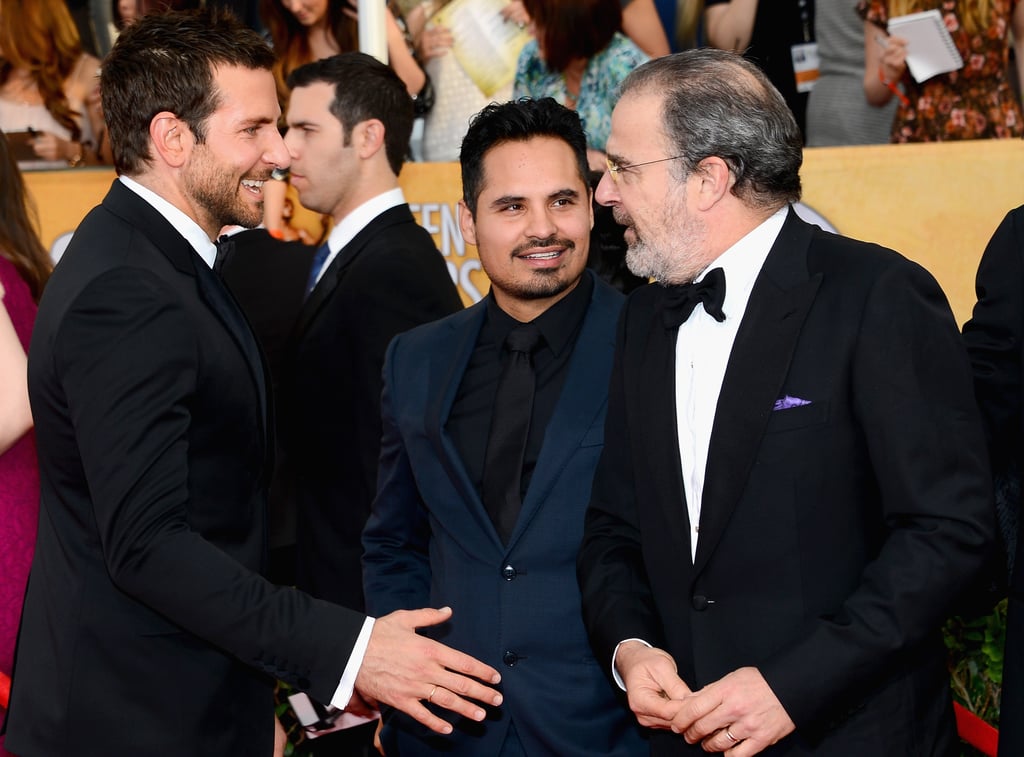 Bradley Cooper [10] stopped to say hi to Michael Peña and Mandy Patinkin.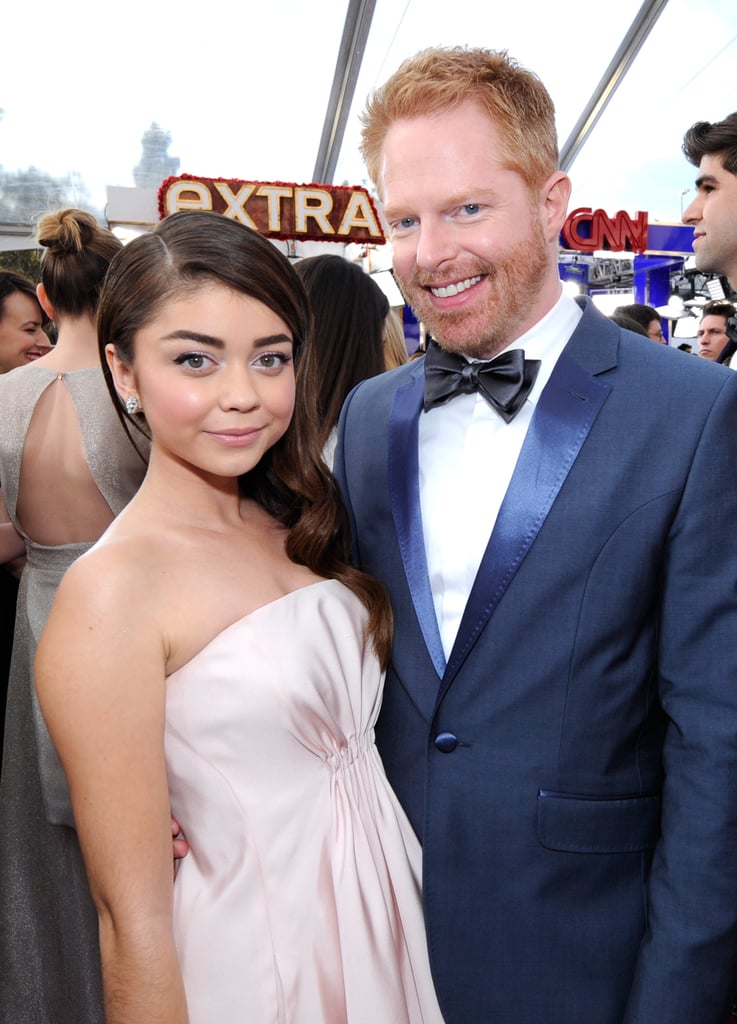 Modern Family's Sarah Hyland and Jesse Tyler Ferguson smiled for a photo.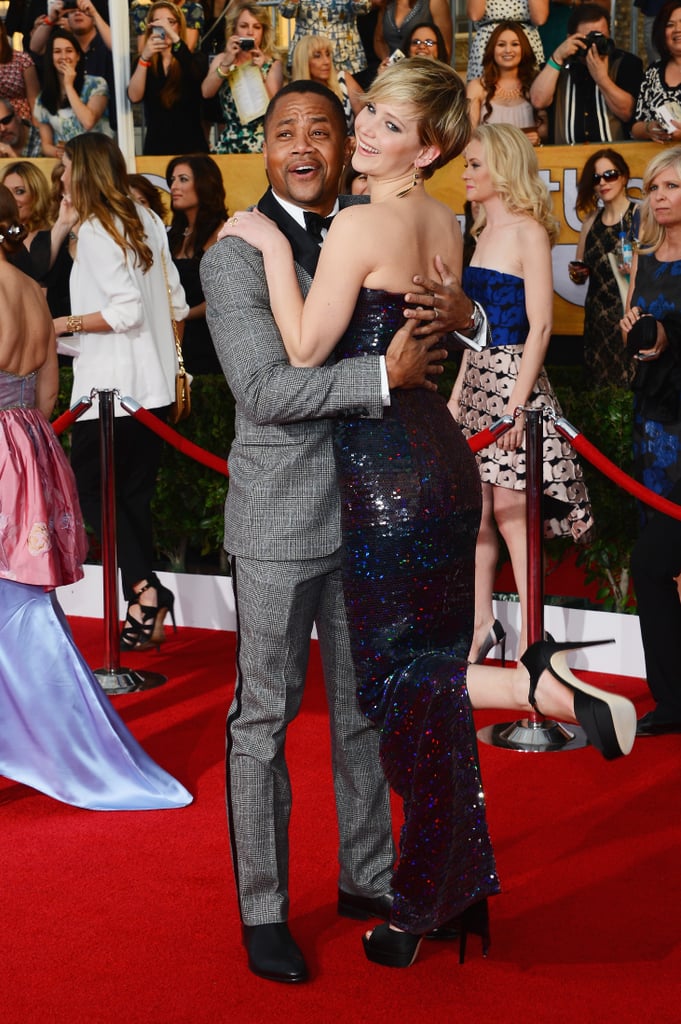 Jennifer Lawrence [11] got goofy with Cuba Gooding Jr [12].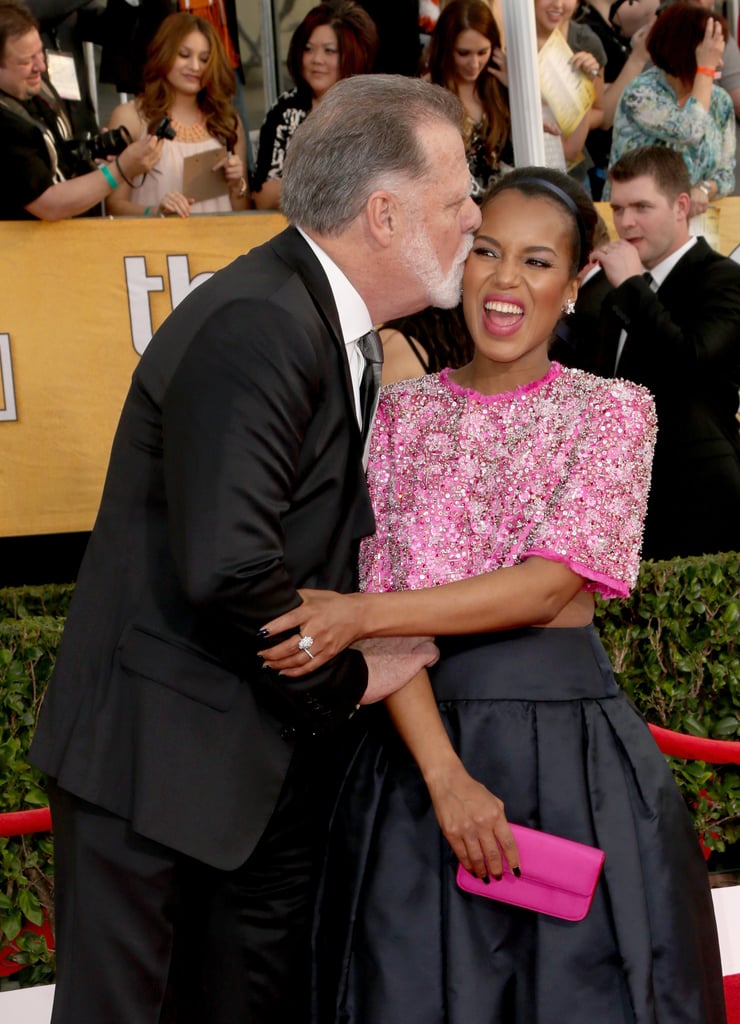 Kerry Washington couldn't resist a kiss from Taylor Hackford.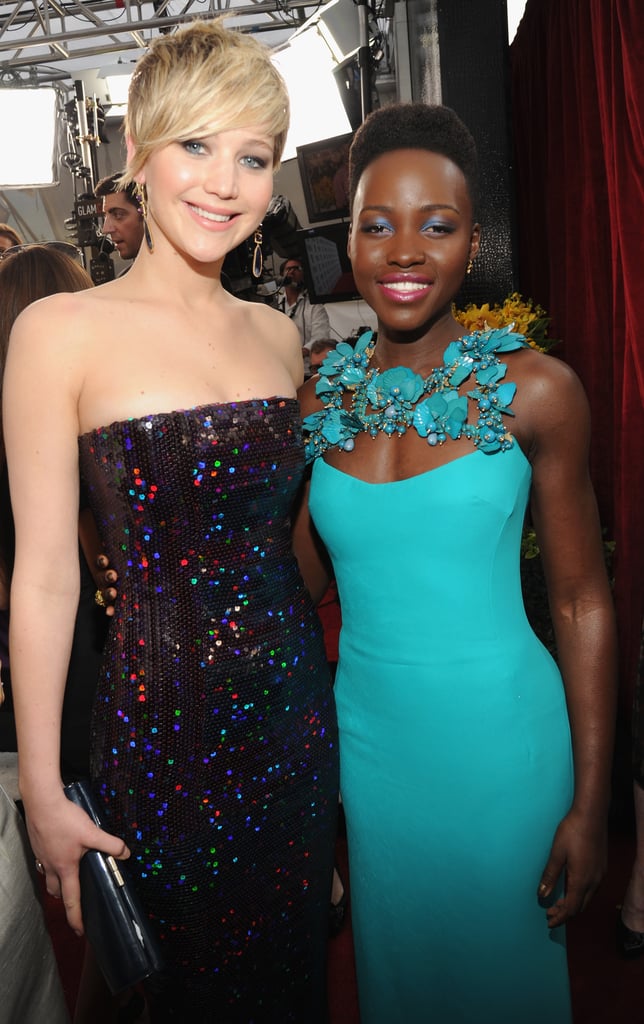 Jennifer Lawrence [13] and Lupita Nyong'o made a gorgeous pair.
Morgan Freeman [14] got a hug from Rita Moreno on the carpet, before heading inside where he presented her with the SAG life achievement award.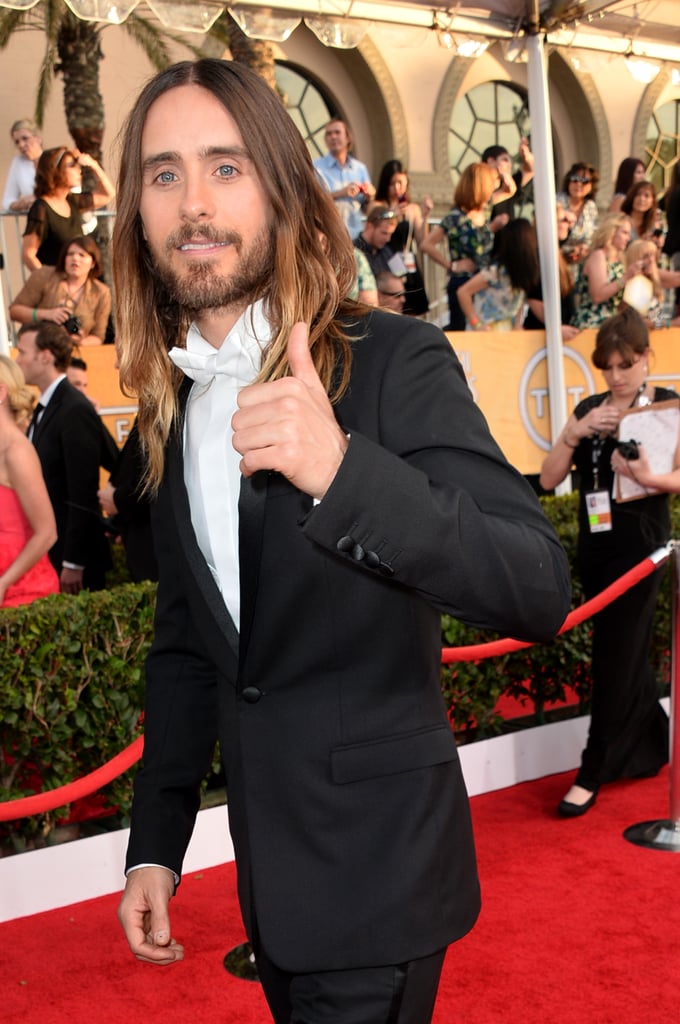 Jared Leto [15] threw out a thumbs-up.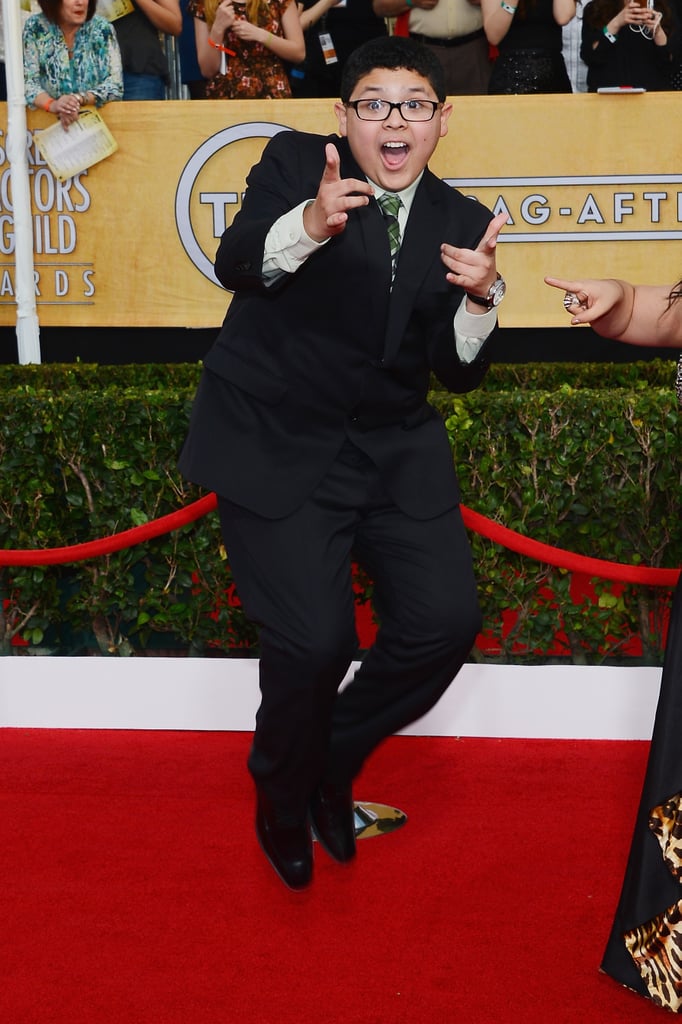 Rico Rodriguez did his favorite jumping pose.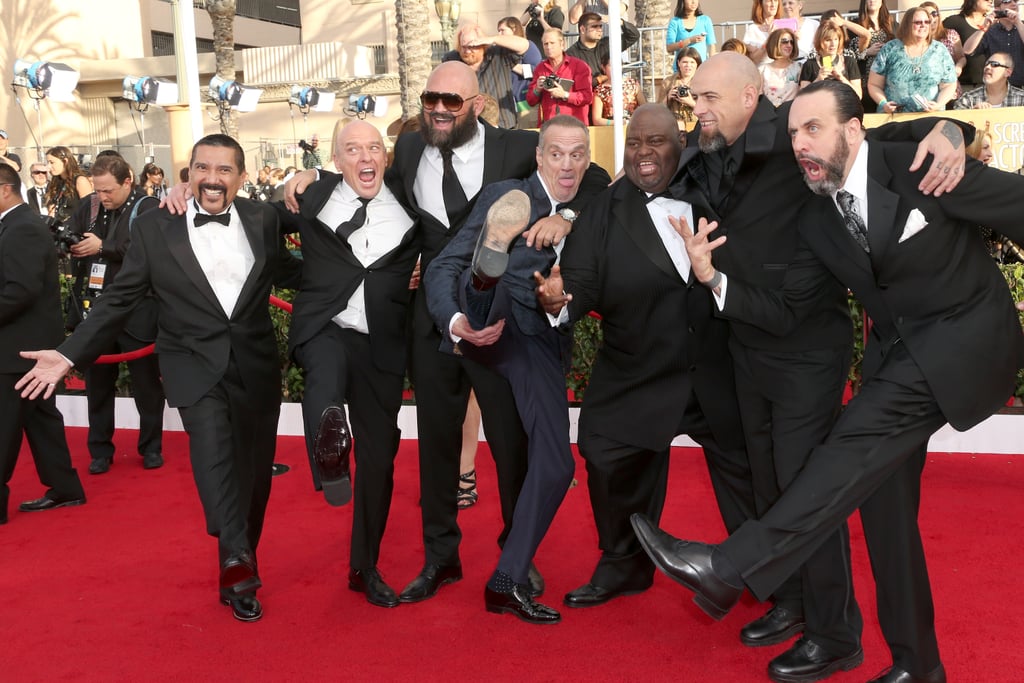 Some of the boys of Breaking Bad let loose.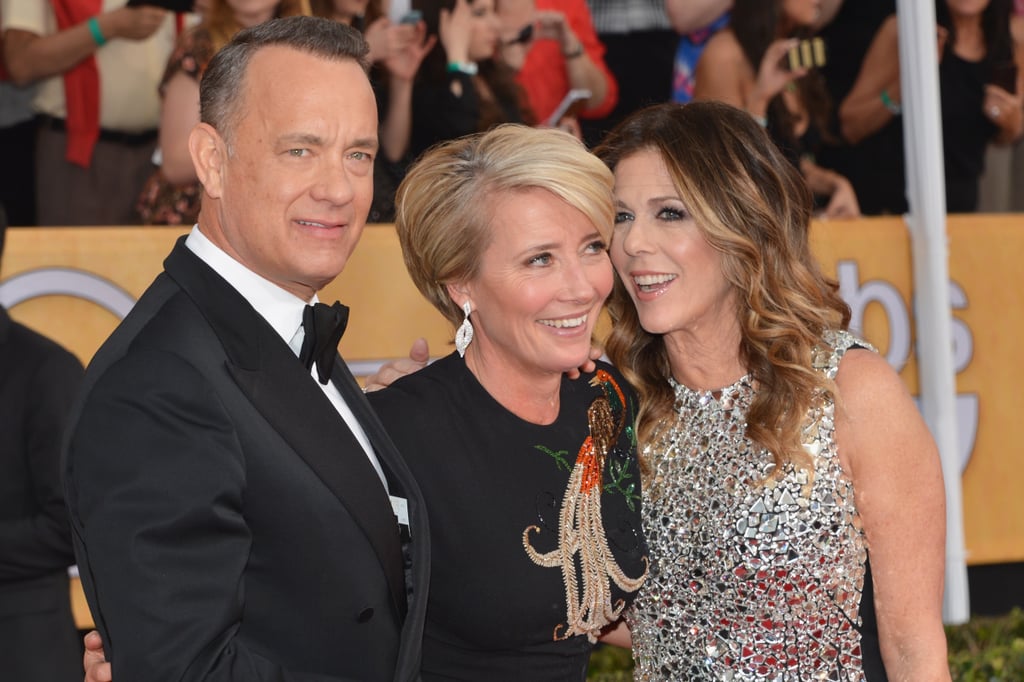 Emma Thompson [16] hopped into the middle of a Tom Hanks [17] and Rita Wilson sandwich.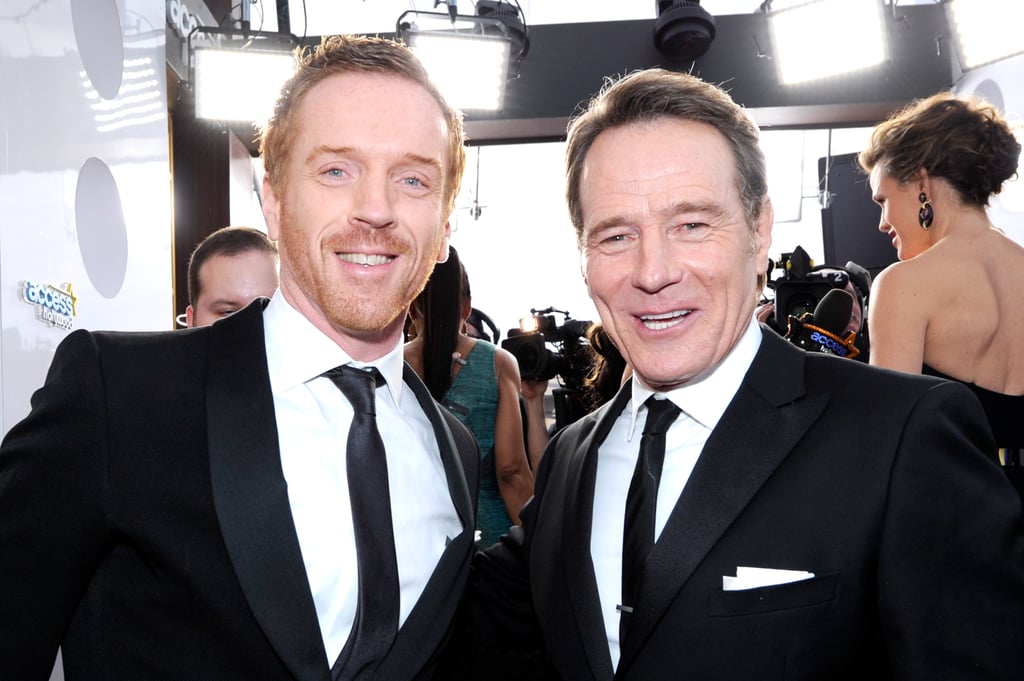 Damian Lewis and Bryan Cranston buddied up in black tie.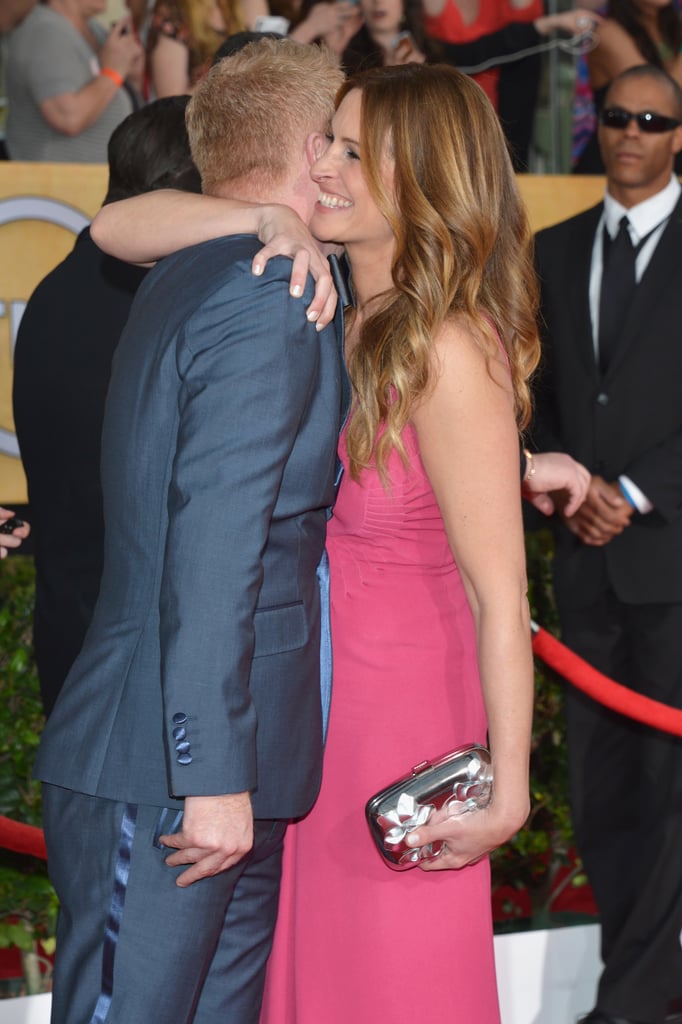 Julia Roberts [18] gave Jesse Tyler Ferguson a big hug.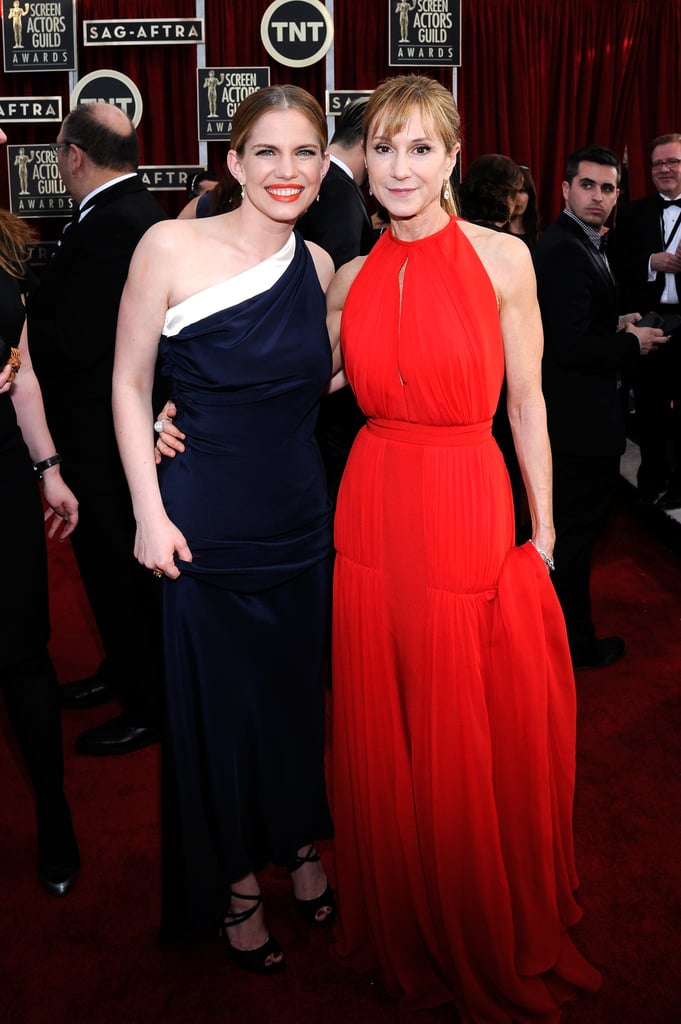 Anna Chlumsky and Holly Hunter paired up for a snap.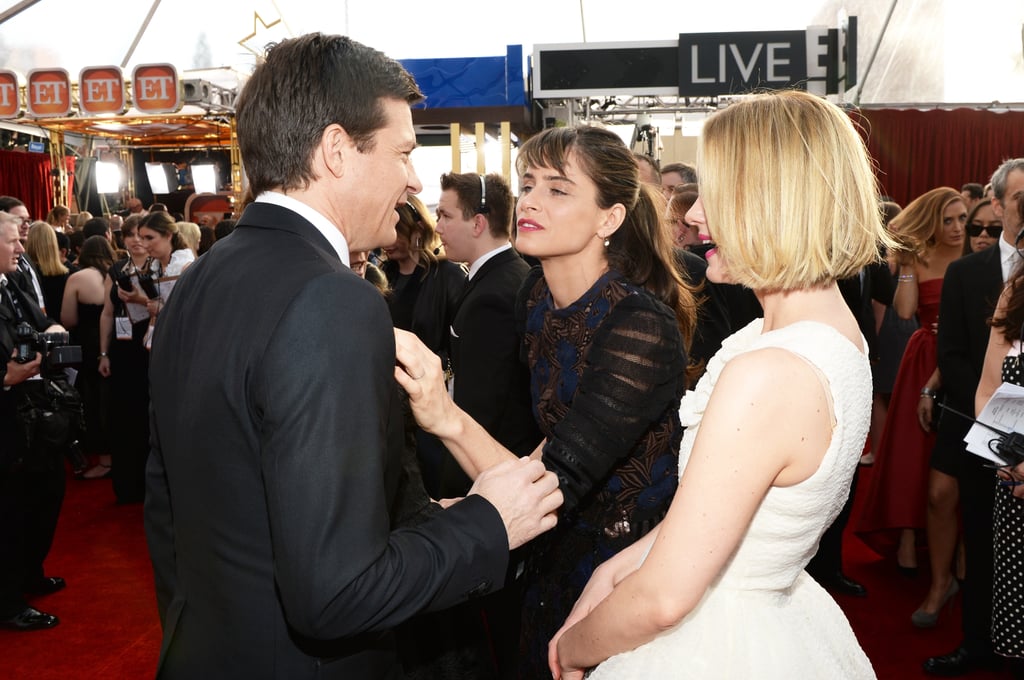 Jason Bateman [19] and Amanda Peet [20] circled up with Sarah Paulson.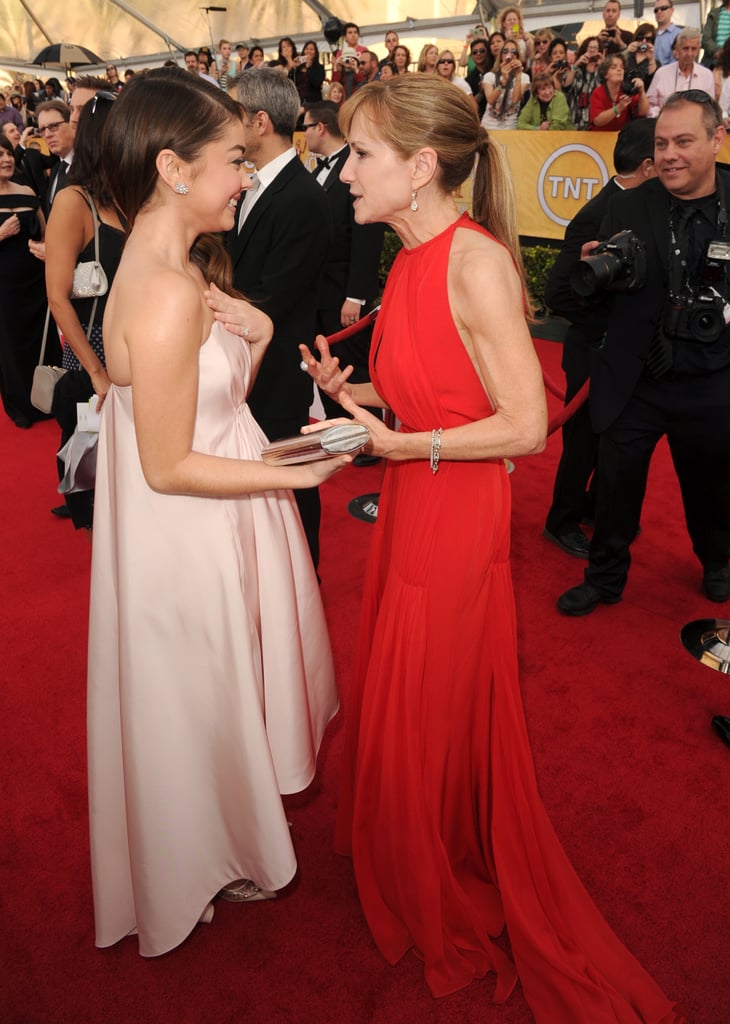 Sarah Hyland caught up with Holly Hunter.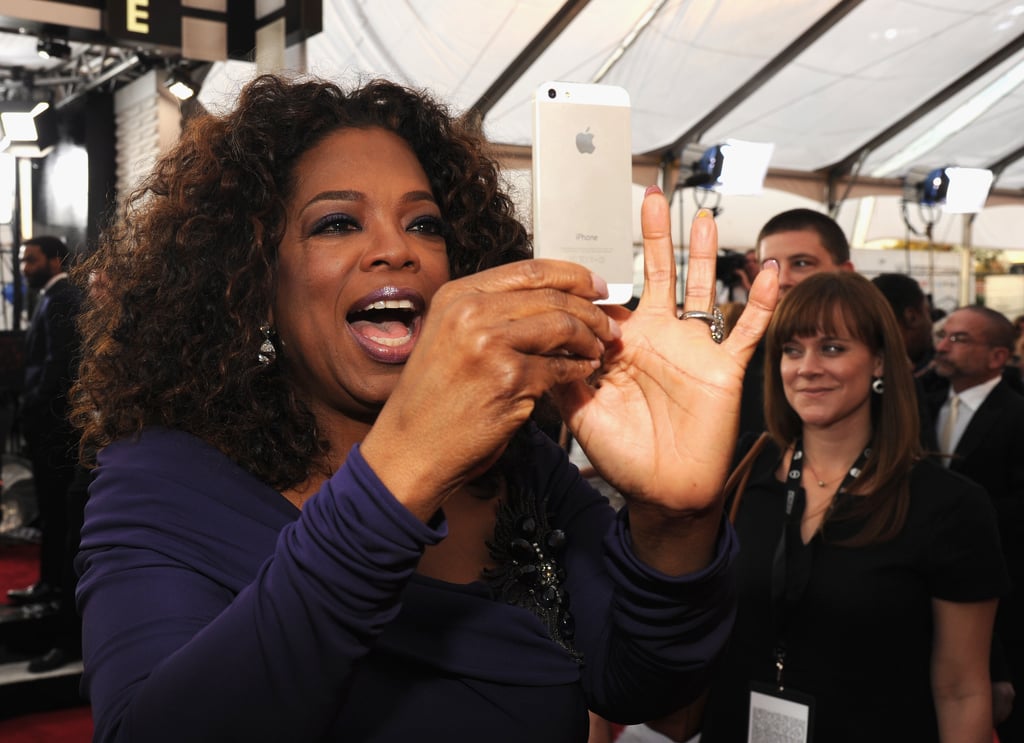 Oprah Winfrey [21] captured a crowd moment.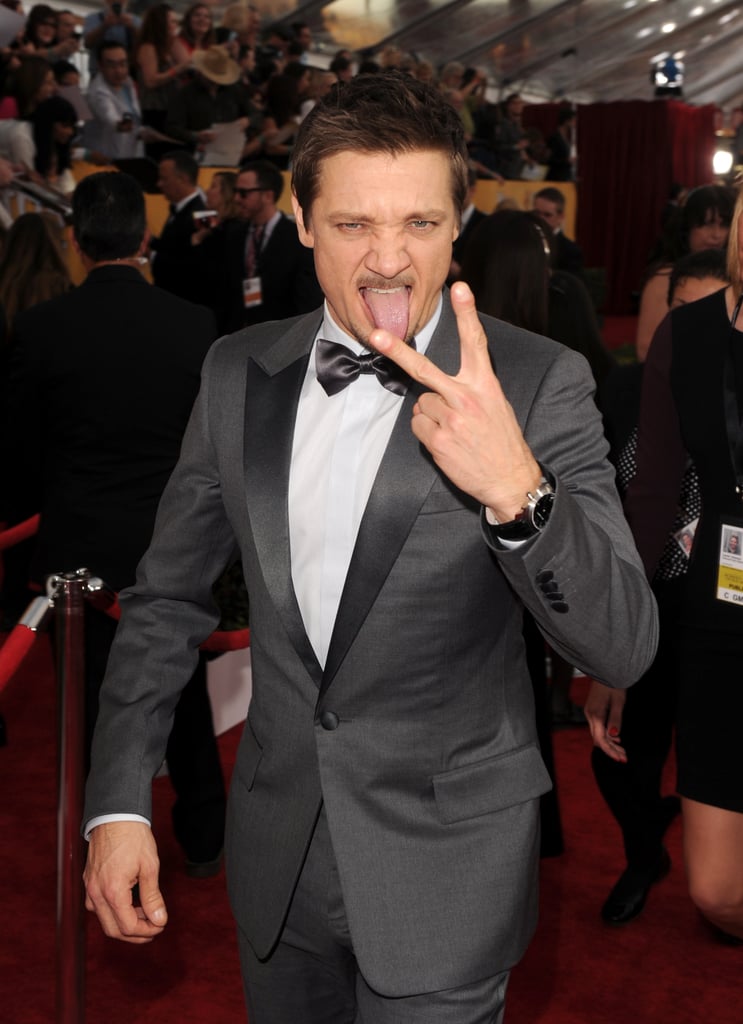 Jeremy Renner threw up a peace sign.