Super Bowl Sunday has come and gone, but that won't stop us from enjoying all the famous faces that popped up during the big game! Celebrities hit up parties [1] all weekend long in preparation for kickoff. At the Pepsi preshow, stars like Jennifer Garner [2], Hugh Jackman [3], and Aaron Paul hung out in the end zone, while Andy Samberg [4] and Terry Crews goofed around with Katie Couric off the field. Once the game got started, David Beckham [5], Paul McCartney, and Catherine Zeta-Jones [6] took their seats in private boxes to enjoy the game. See who else showed up for some football!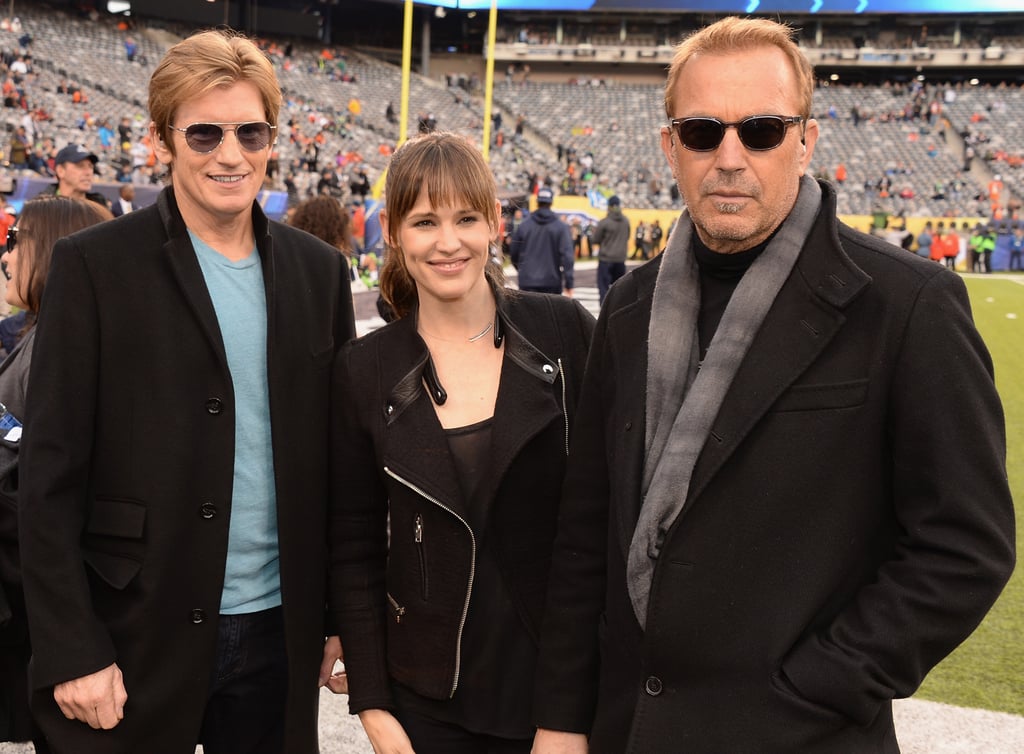 Denis Leary, Jennifer Garner [7], and Kevin Costner [8] posed together before the game.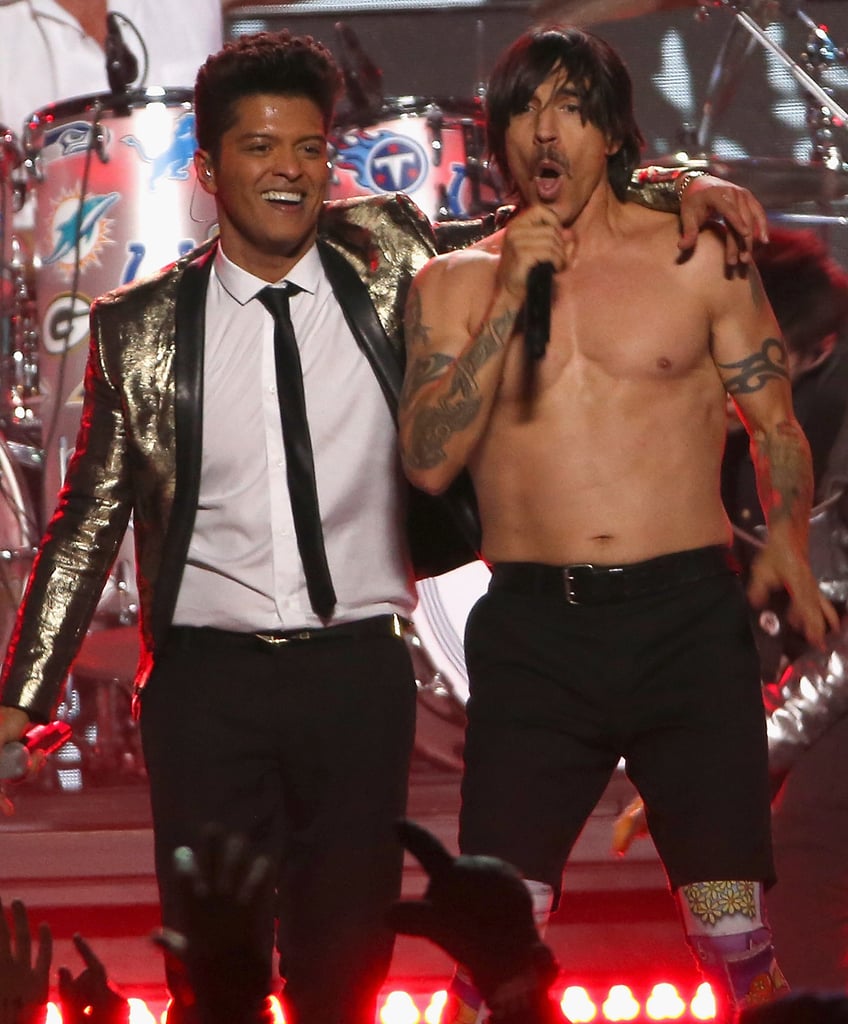 Bruno Mars and the Red Hot Chili Peppers performed at the halftime show.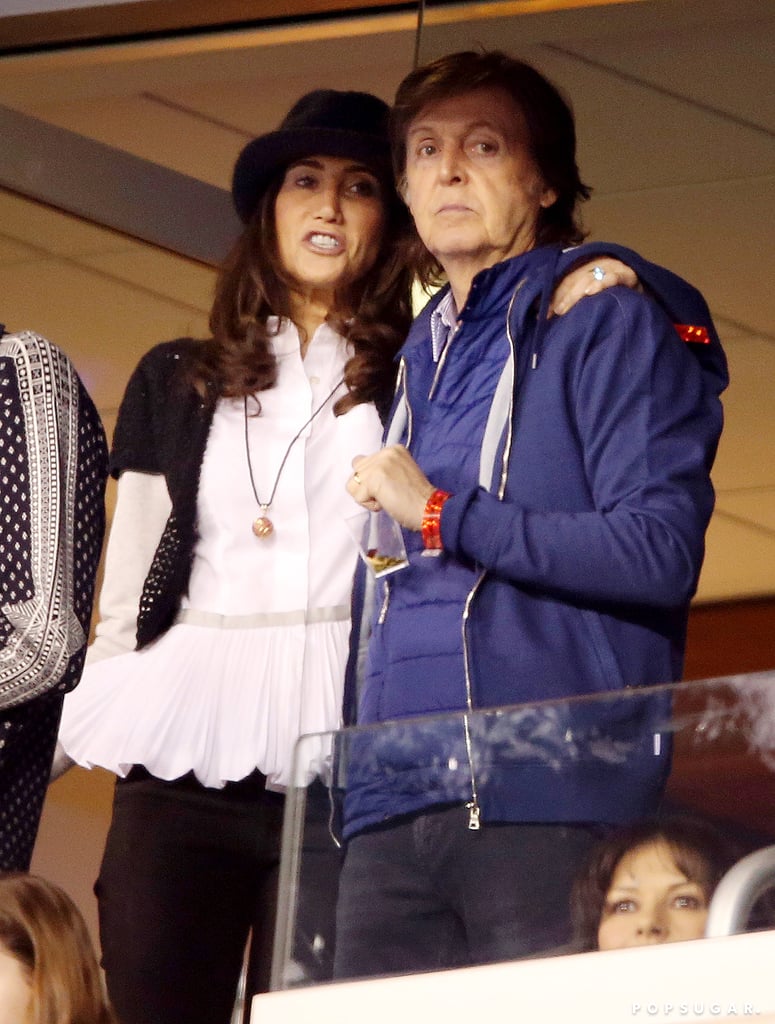 Paul McCartney and Nancy Shevell watched the Super Bowl from a private box.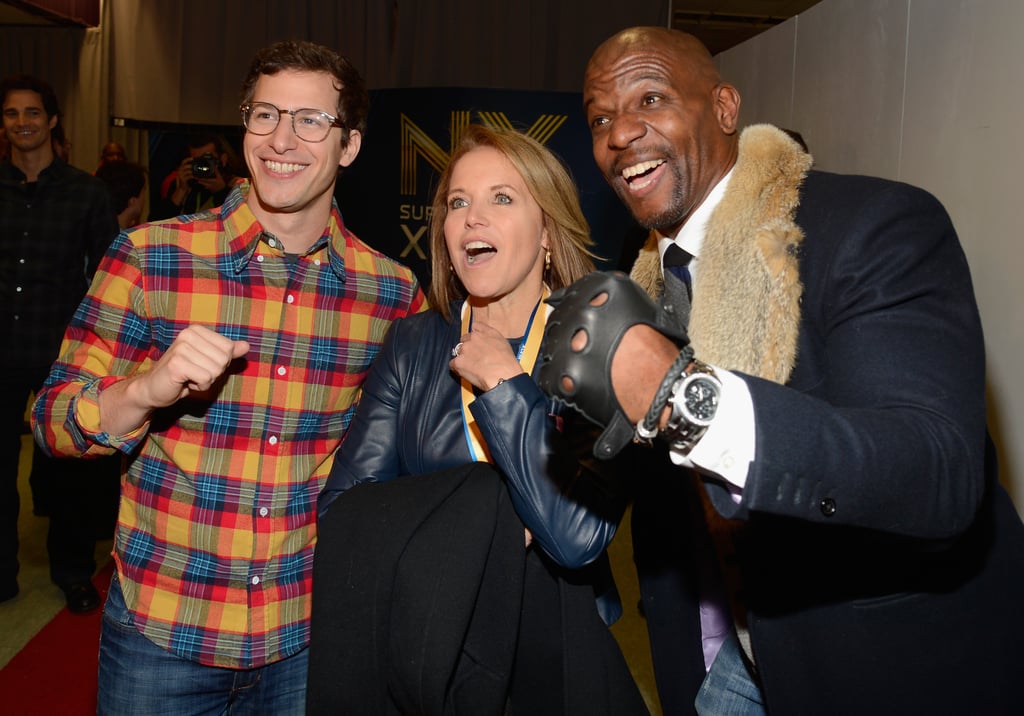 Andy Samberg [9] and Terry Crews got goofy with Katie Couric at the pregame show.
Catherine Zeta-Jones [10] and Michael Douglas brought their family to the Super Bowl.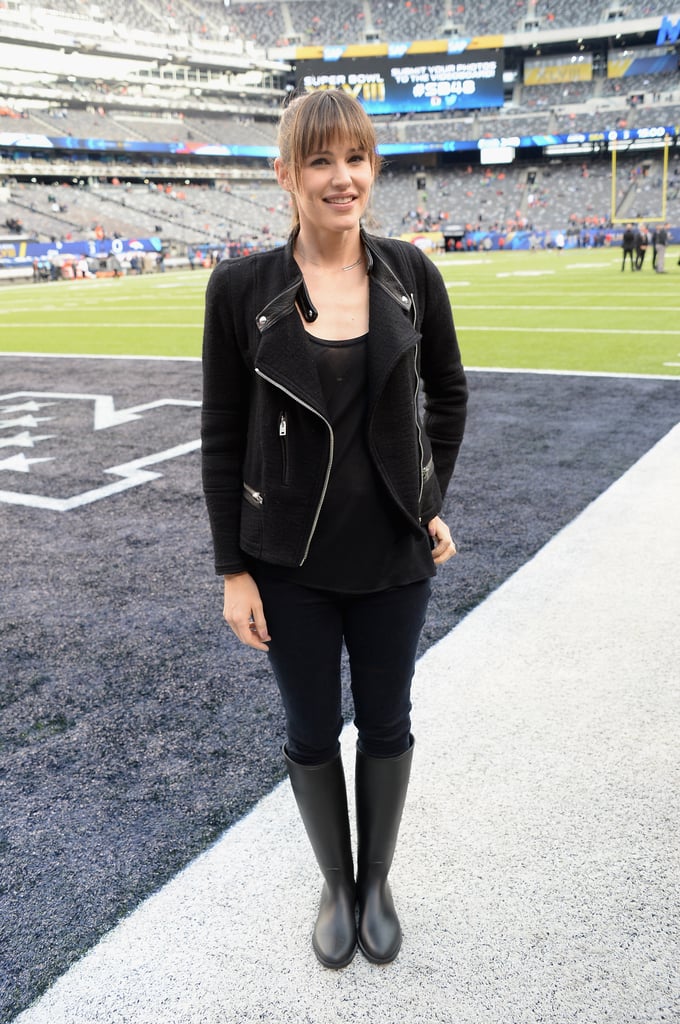 Jennifer Garner [11] stood in the end zone at the big game.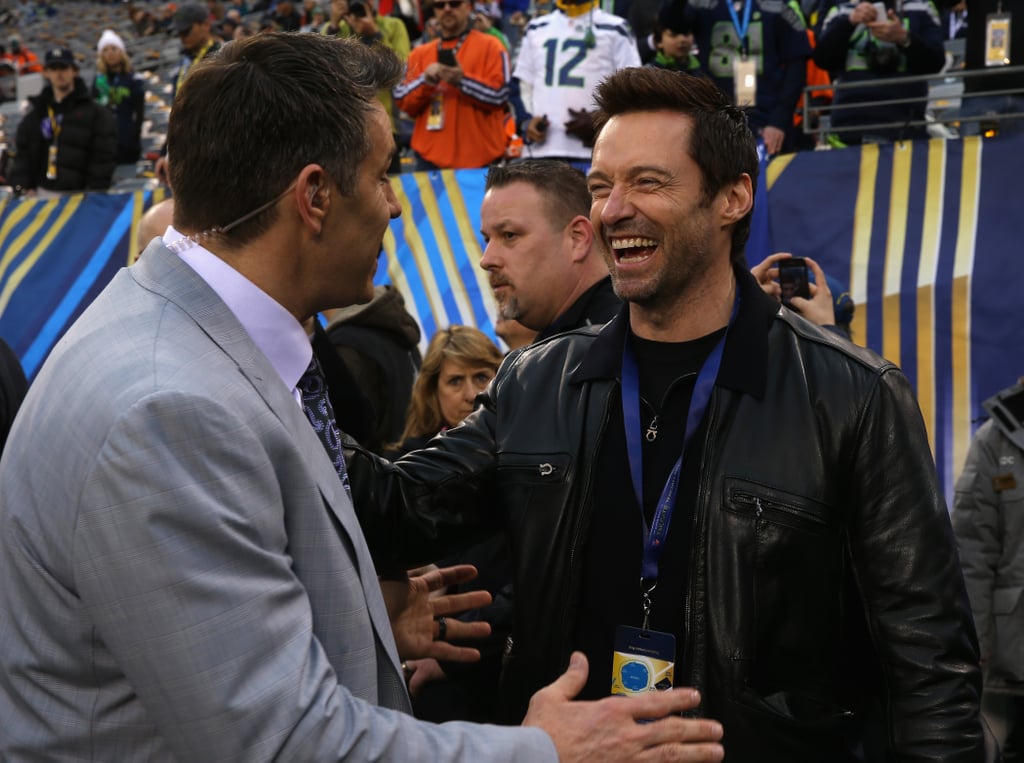 Hugh Jackman [12] laughed on the field during the preshow.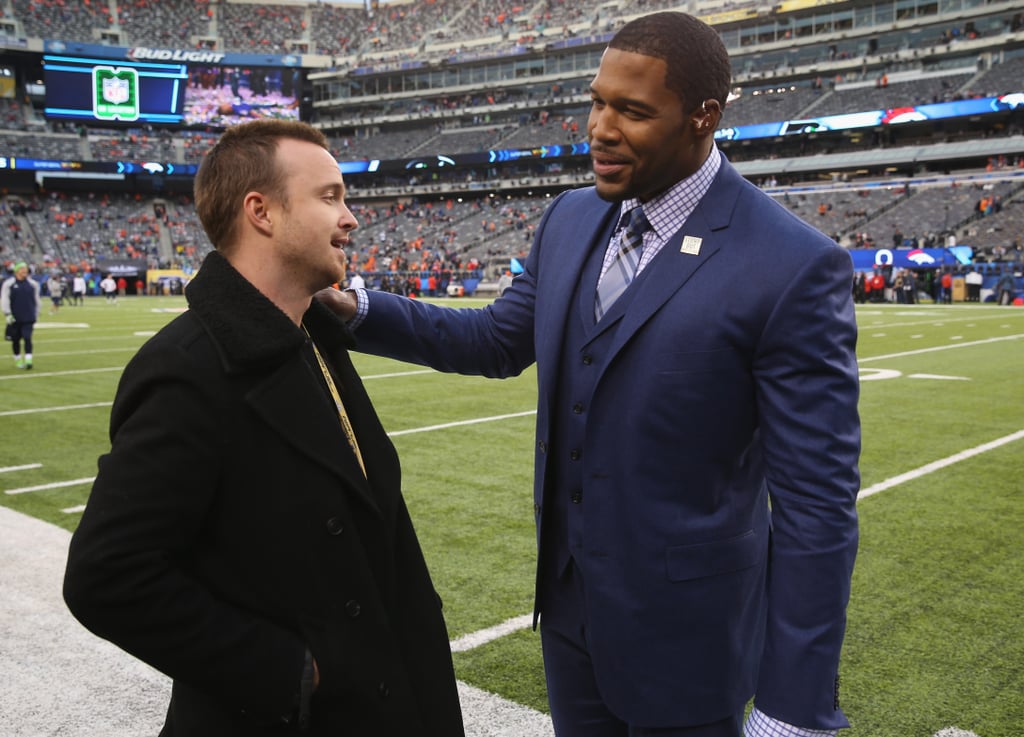 Michael Strahan greeted Aaron Paul at the Super Bowl.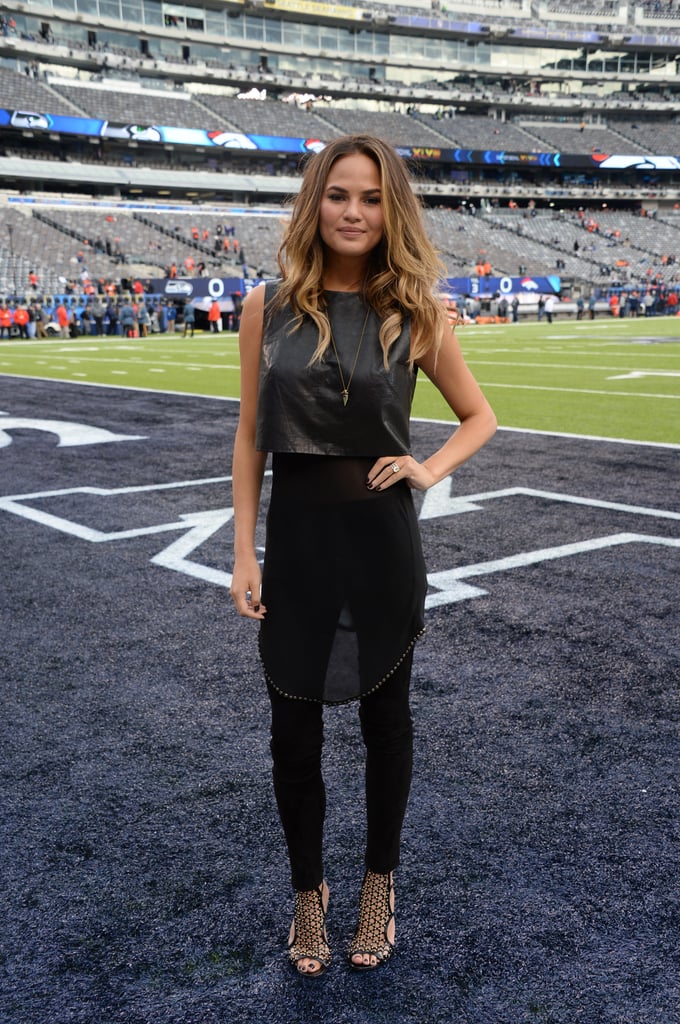 Chrissy Teigen made her way onto the field before the start of the Super Bowl.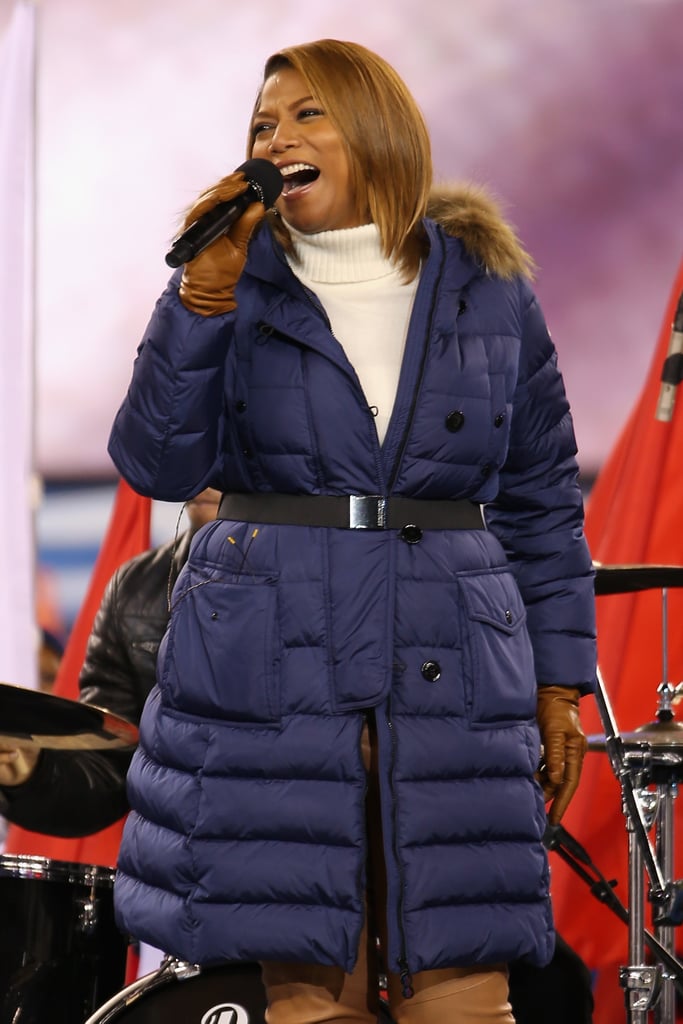 Queen Latifah [13] belted it out at the Super Bowl preshow.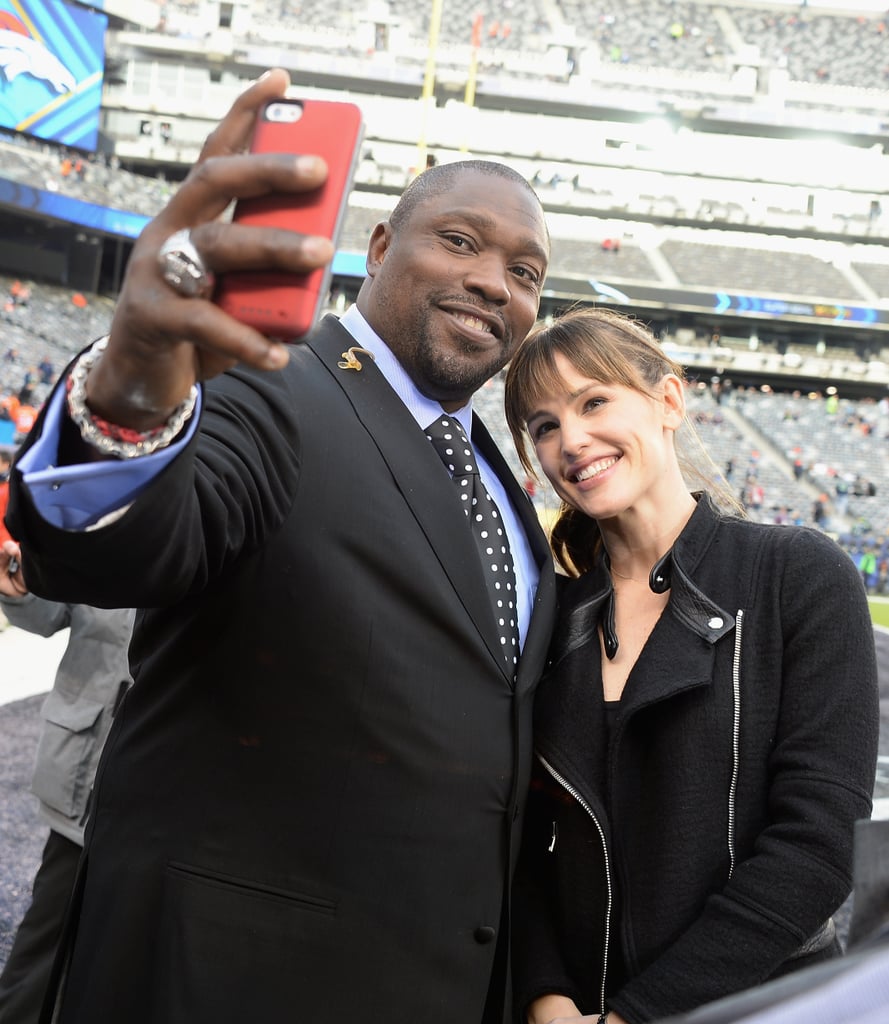 Warren Sapp snapped a selfie with Jennifer Garner [14].
Gabby Douglas was one of the guests on the field at the Super Bowl.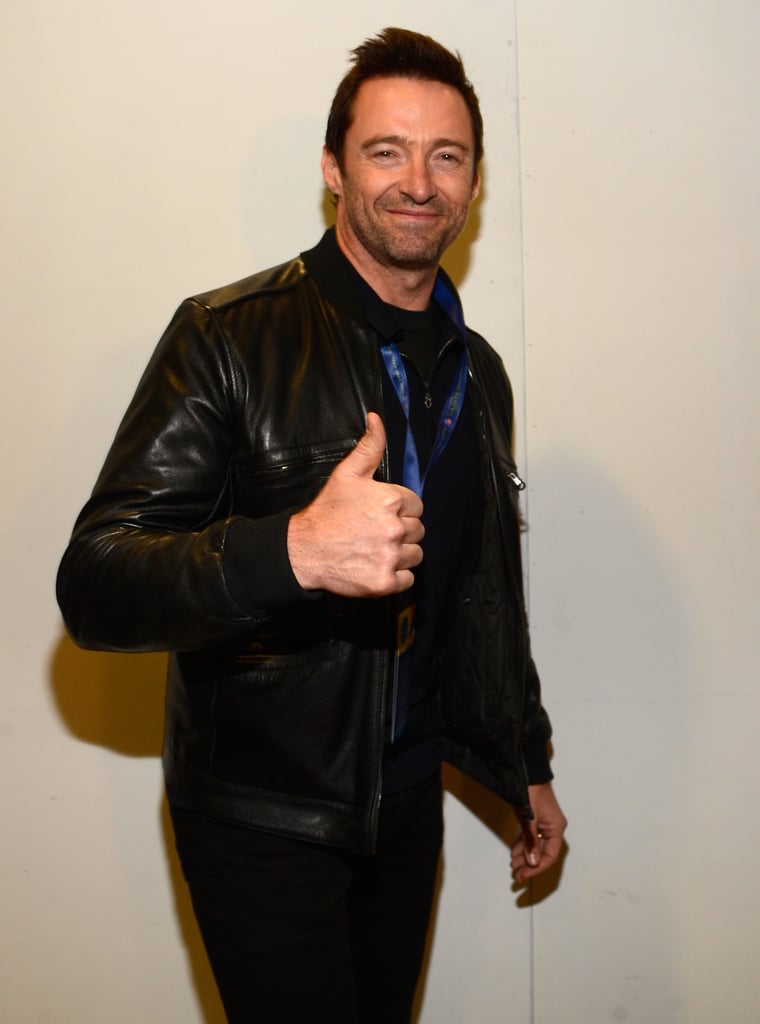 Hugh Jackman [15] gave a thumbs-up at the Super Bowl pregame show.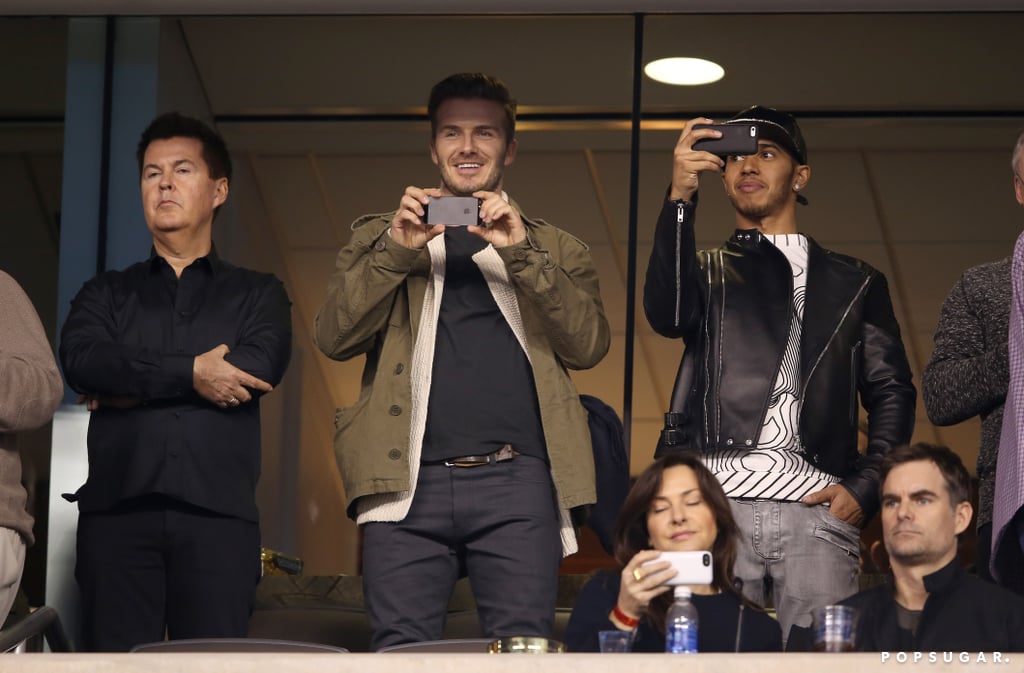 David Beckham [16] and Lewis Hamilton captured the game on their phones.