Selfies have quickly become a staple [1] on celebrity Instagram and Twitter accounts over the past couple of years, and we can't get enough! Keep reading for pictures of celebrities like Ian Somerhalder [2] and Meryl Streep [3] taking pictures with fans, friends, family, and even former Secretary of State Hillary Clinton. There's also Miley Cyrus [4] documenting her time at SXSW this year and David Beckham [5] showing his fans love — don't forget to check out the most surprising celebrity selfies [6].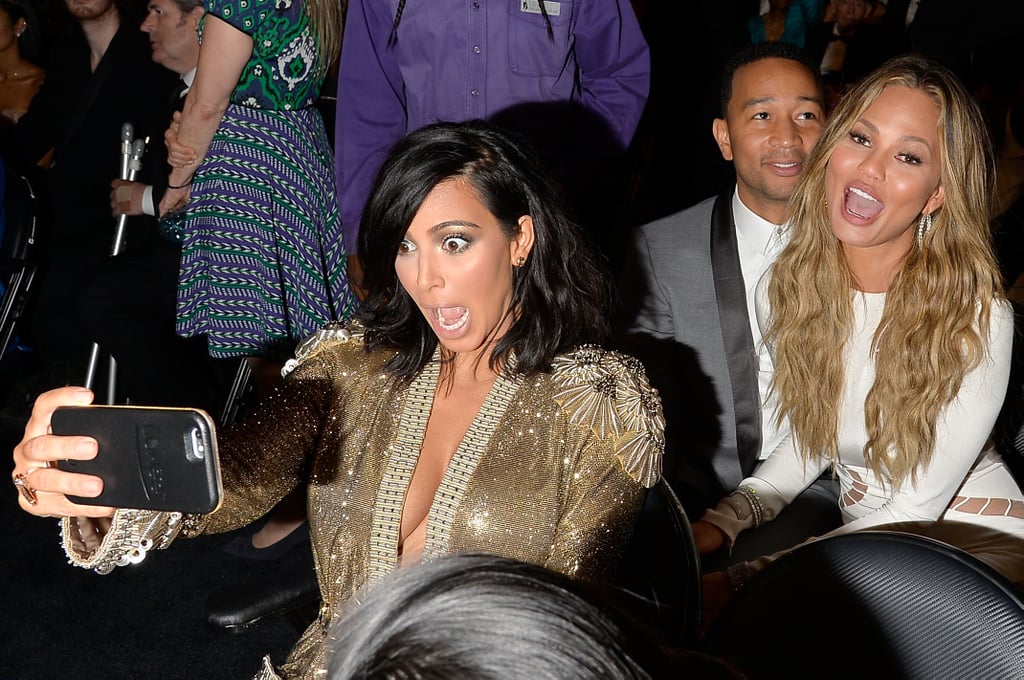 The undisputed Queen of selfies, Kim Kardashian [7], nails a photo with a friendly photobomb from John Legend [8] and Chrissy Teigen during the Grammy Awards in February 2015.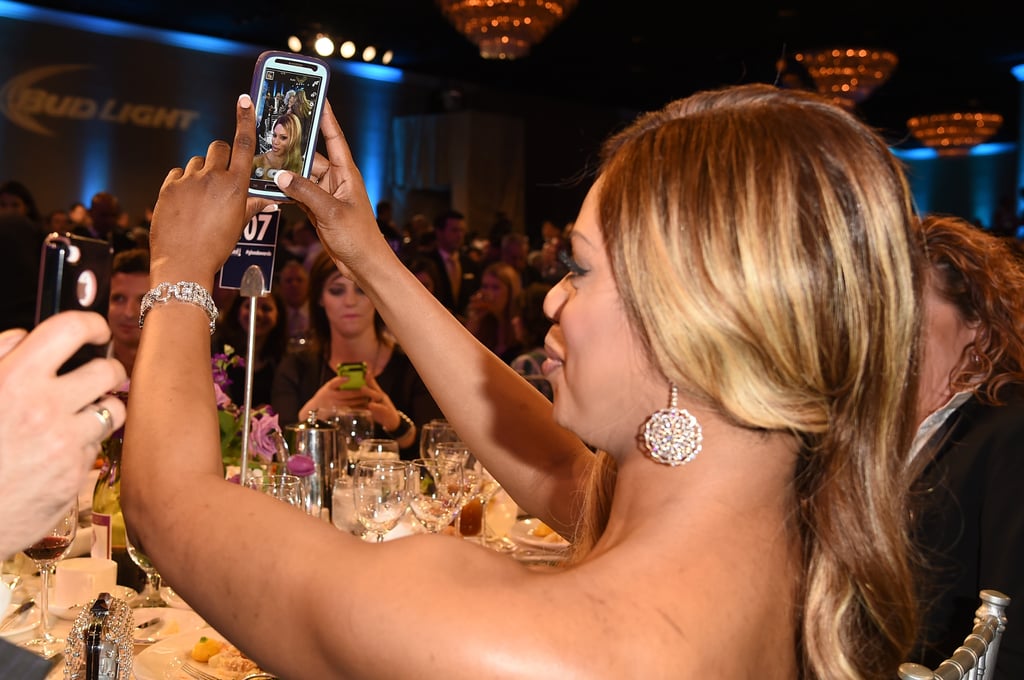 Orange Is the New Black actress Laverne Cox snaps a selfie at the 25th Annual GLAAD Media Awards in April 2014.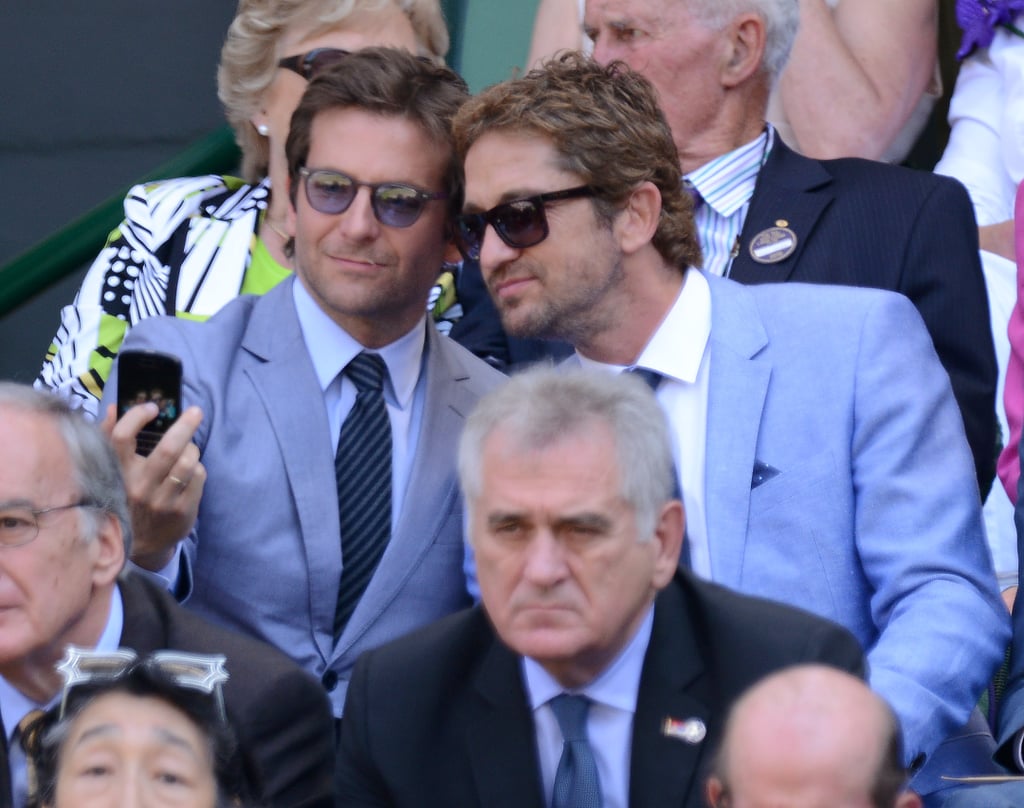 Gerard Butler [9] and Bradley Cooper [10] took a snap together at Wimbledon in July 2013.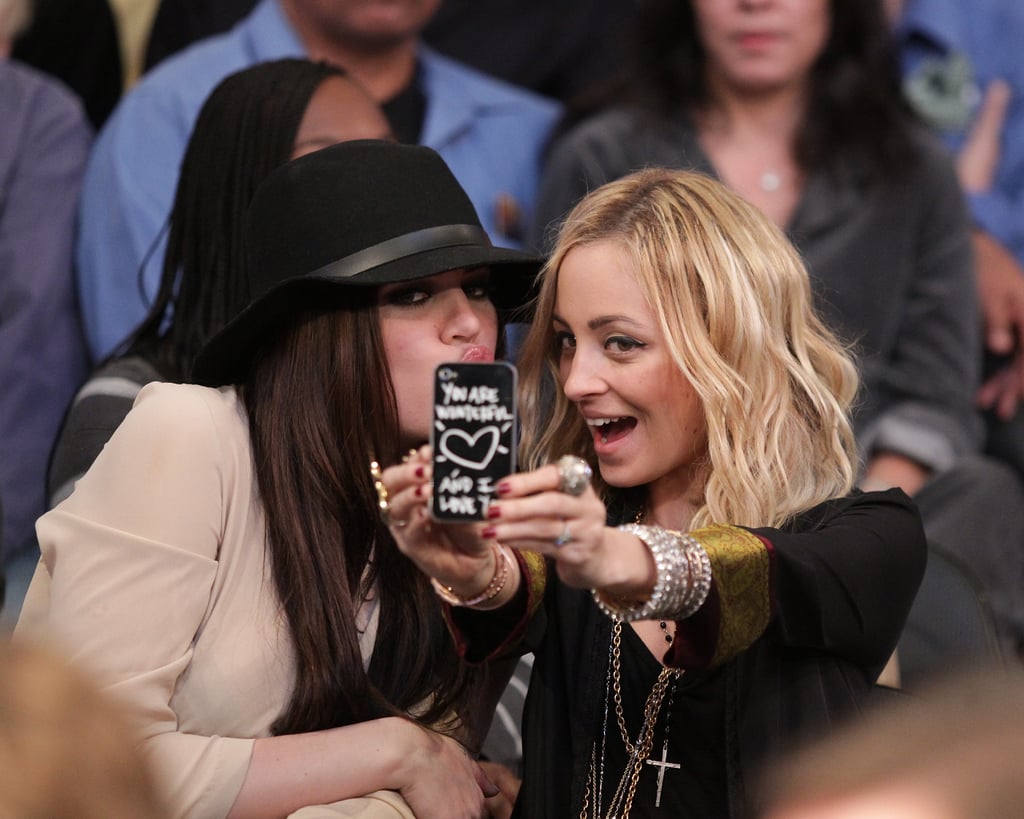 Khloé Kardashian and Nicole Richie [11] took a break from watching a January 2011 Lakers game to pose for a picture courtside.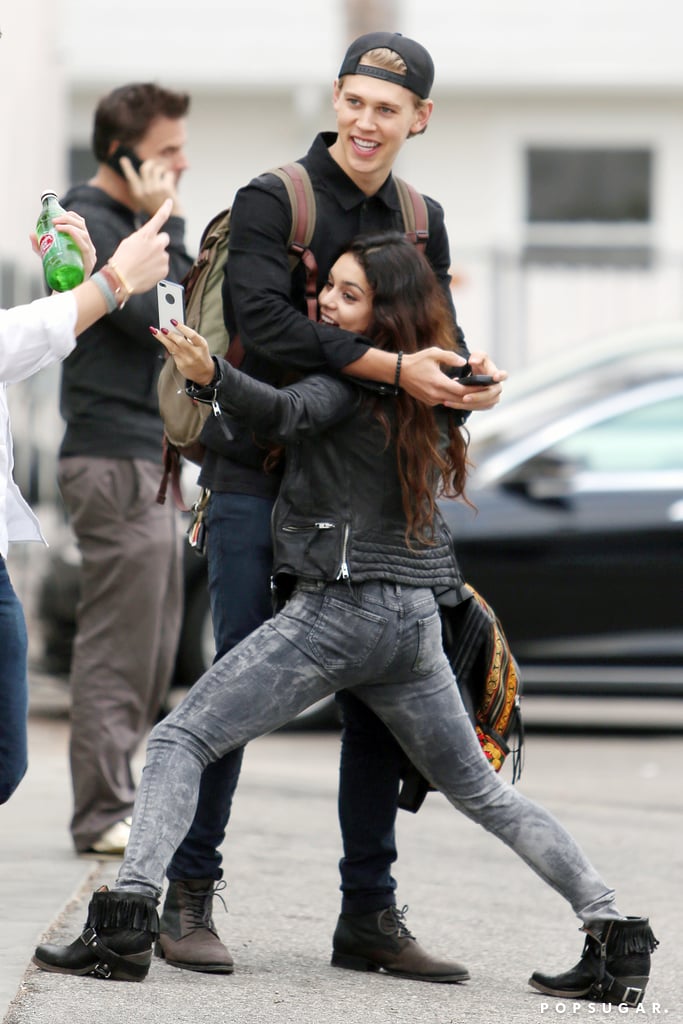 In December 2013, Vanessa Hudgens [12] got silly while taking a selfie with boyfriend Austin Butler in Venice Beach, CA.
Meryl Streep [13] couldn't pass up an opportunity to take a selfie with Hillary Clinton during the Kennedy Center Honors in December 2012.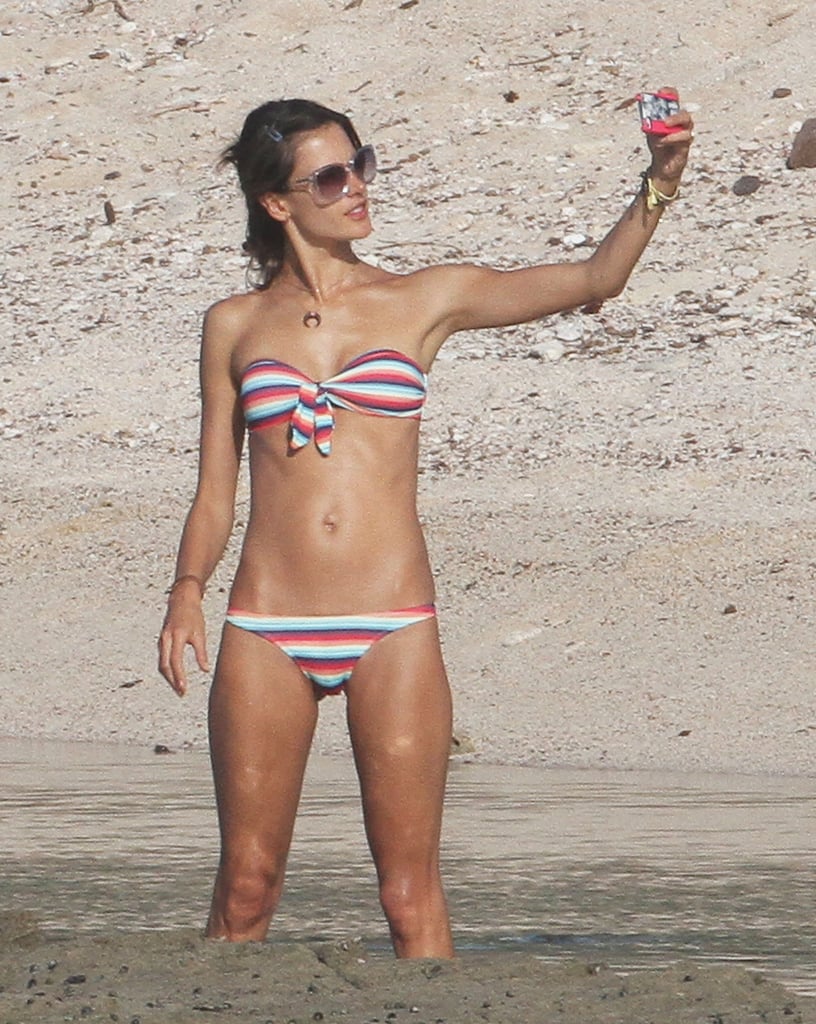 Alessandra Ambrosio took pictures of herself back in February 2013 during a trip to St. Barts.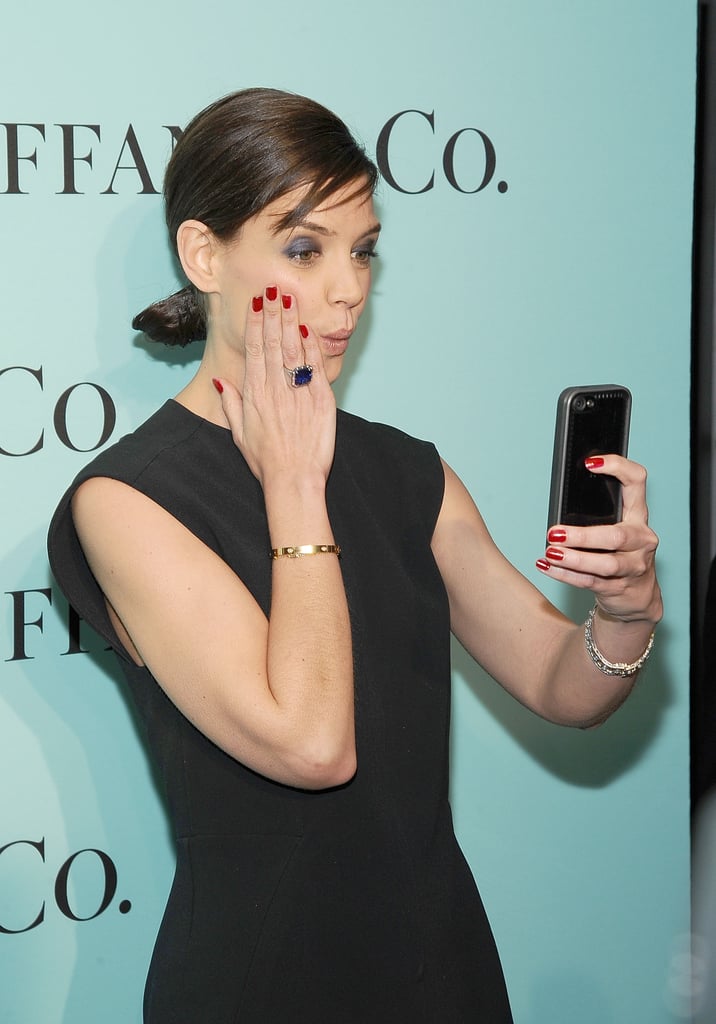 In April 2014, Katie Holmes [14] snapped a selfie at an event in NYC.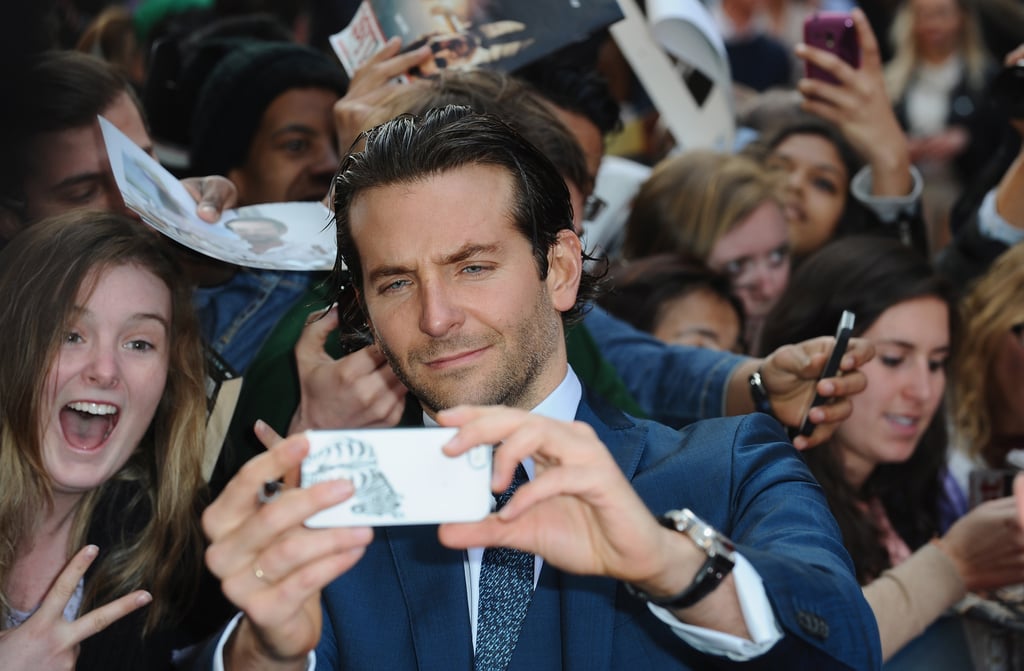 Bradley Cooper [15] snapped a shot of himself with fans at the London premiere of The Hangover Part III in May 2013.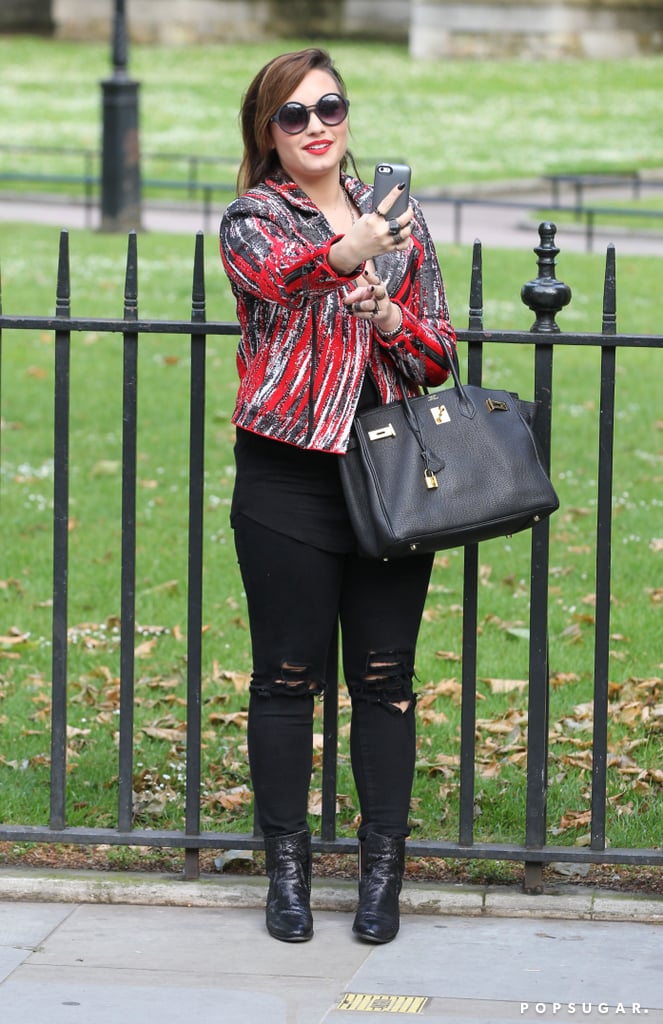 Demi Lovato took a selfie in front of the Houses of Parliament in London in May 2014.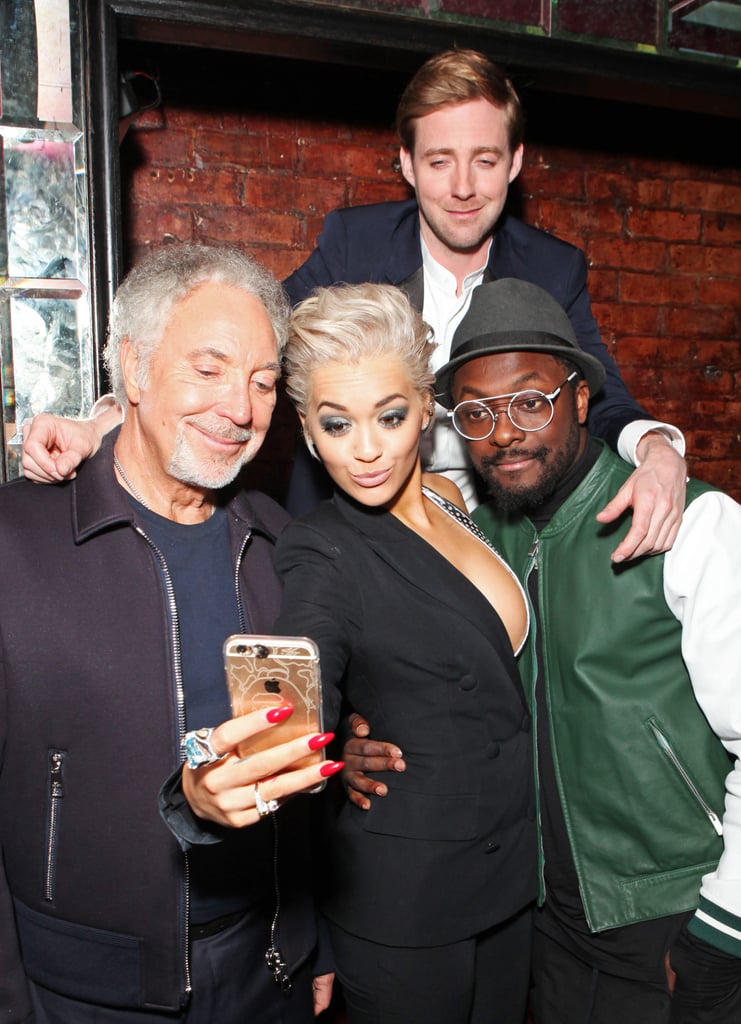 Rita Ora got a photo with Sir Tom Jones, Rocky Wilson, and will.i.am in London in March 2015.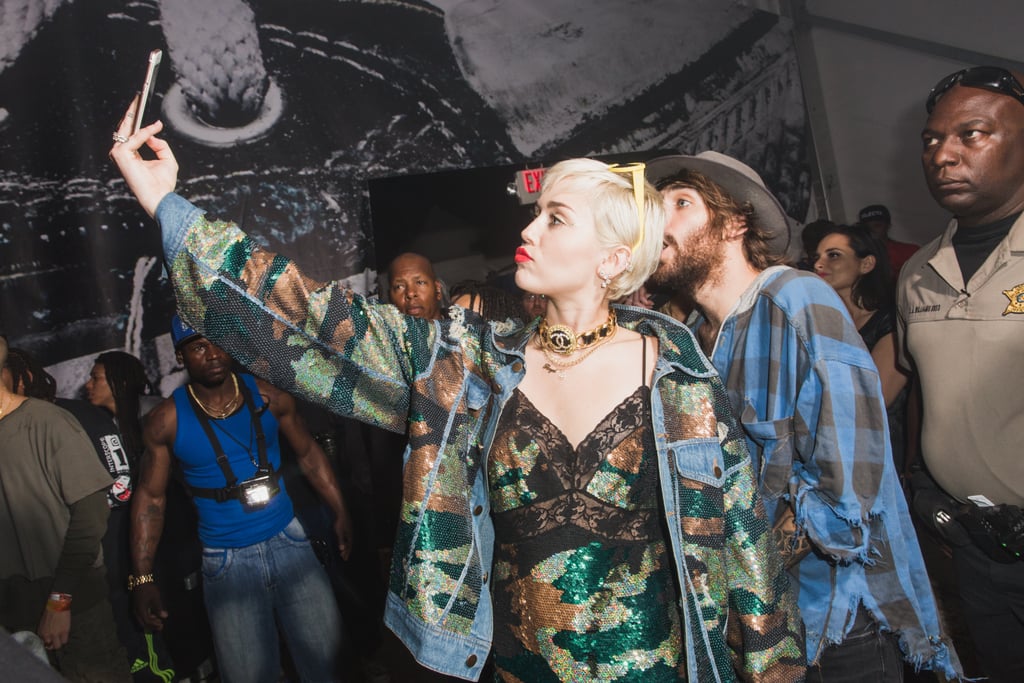 Miley Cyrus [16] made a pouty face for her camera phone during SXSW 2015 in Austin.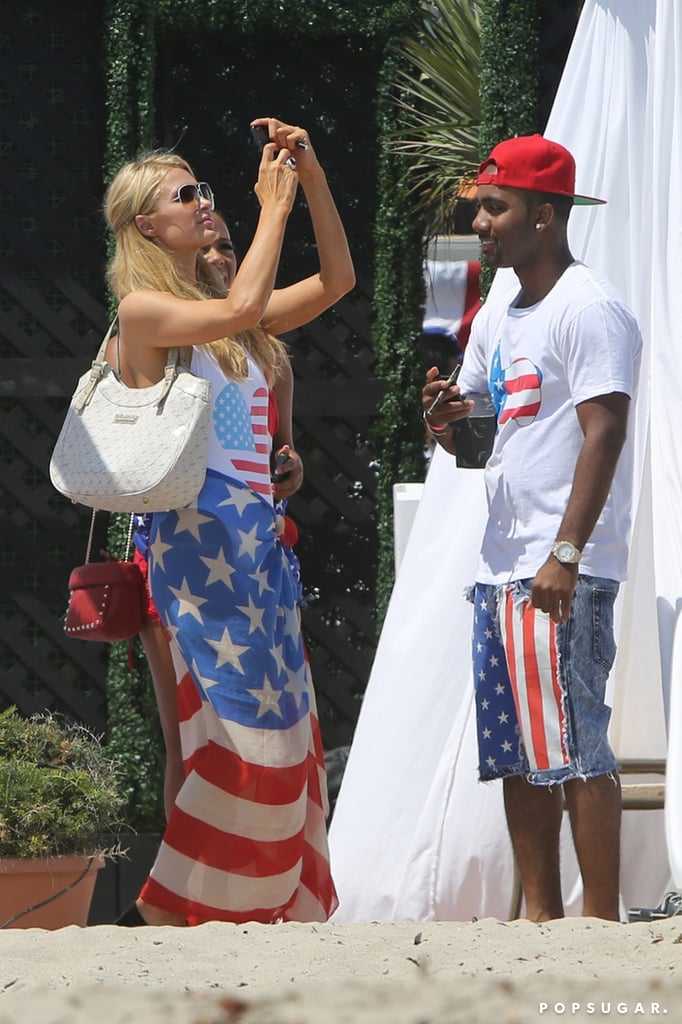 Paris Hilton [17] took out her phone during a Fourth of July fete in 2013 to snap a photo.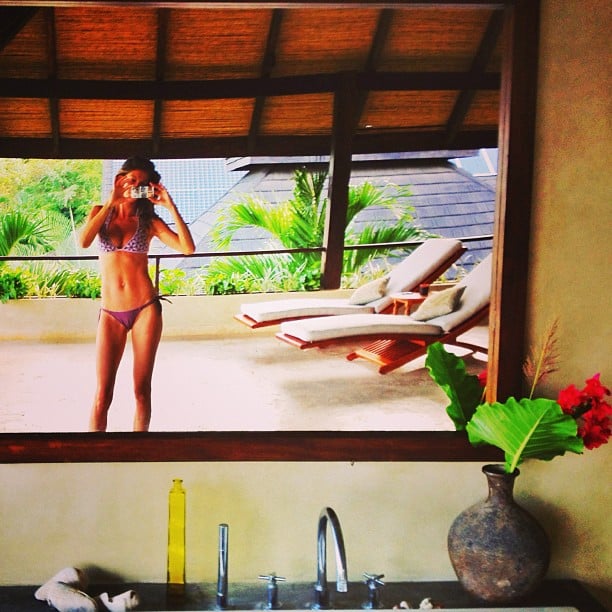 Gisele Bündchen [18] put her bikini body on display in May 2013 when she snapped a picture on a porch.
Source: Instagram user giseleofficial [19]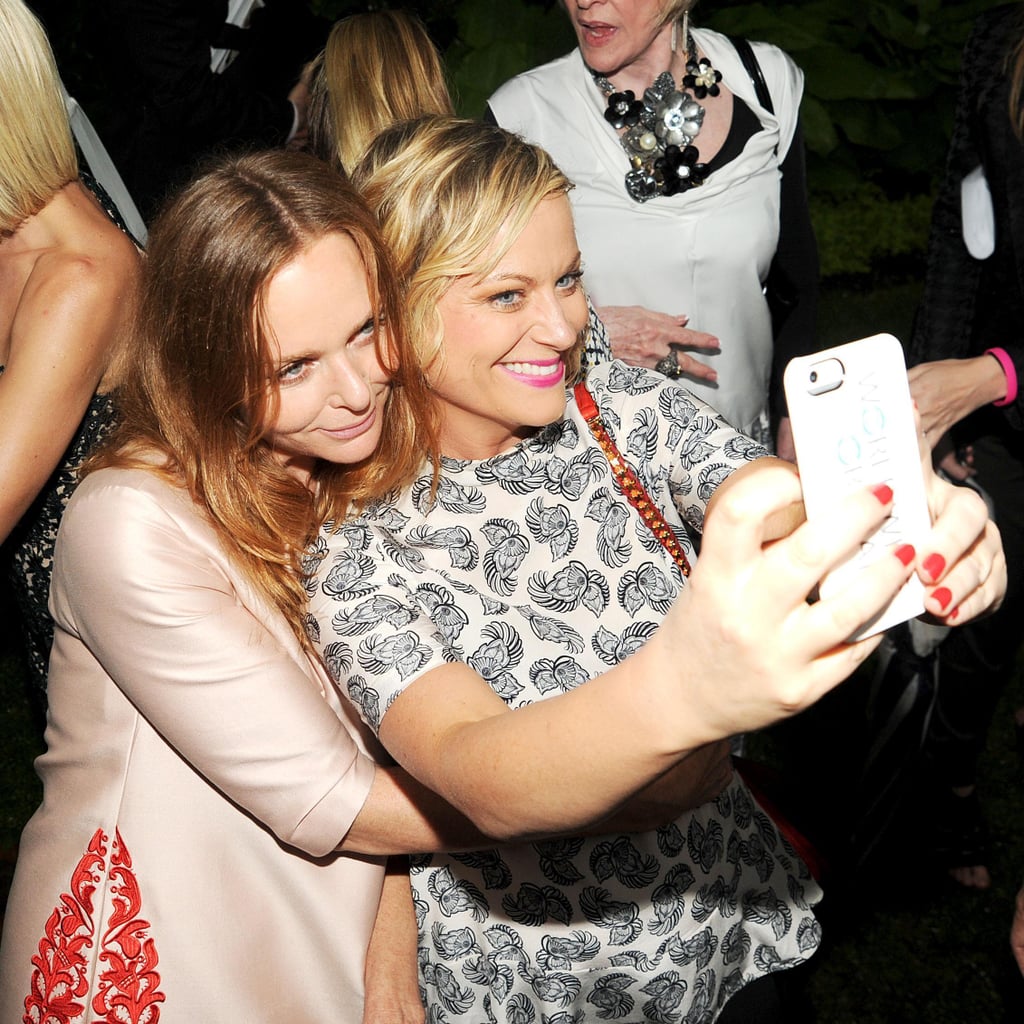 In June 2013, Amy Poehler [20] snapped a selfie with Stella McCartney at Stella's Spring 2014 presentation in NYC.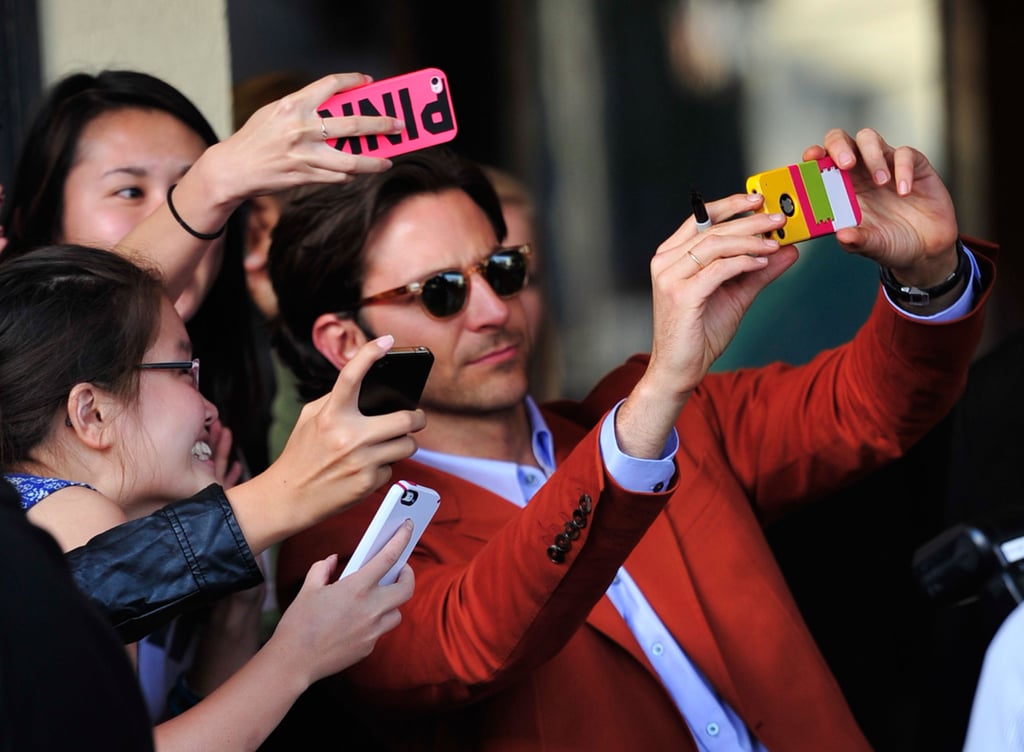 Bradley Cooper [21] was more than comfortable surrounded by camera phones at the LA premiere of The Hangover III in May 2013.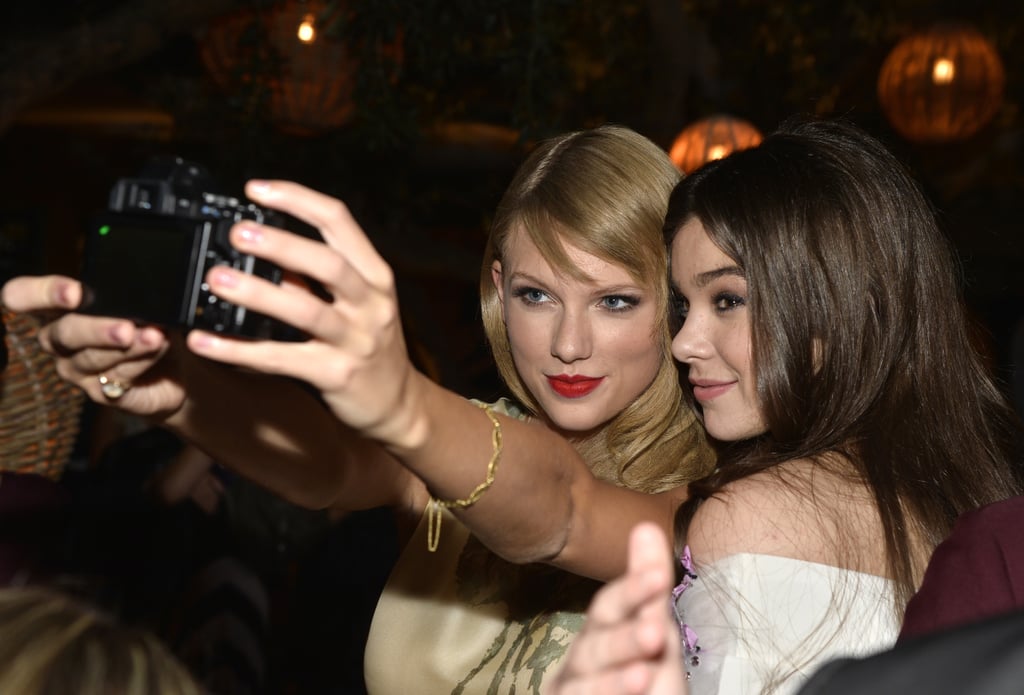 Taylor Swift [22] and Hailee Steinfeld took a selfie at the September 2013 premiere of Romeo and Juliet.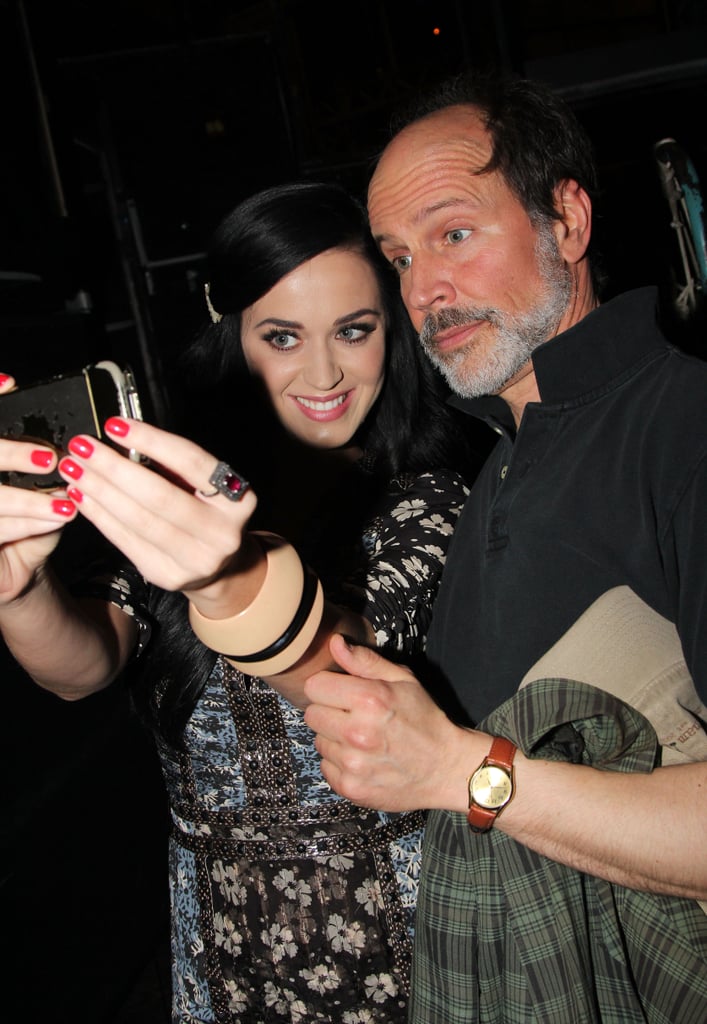 Katy Perry [23] put on her best grin for a self-taken snap with Marcus Neville during a stop to see Kinky Boots on Broadway in May 2013.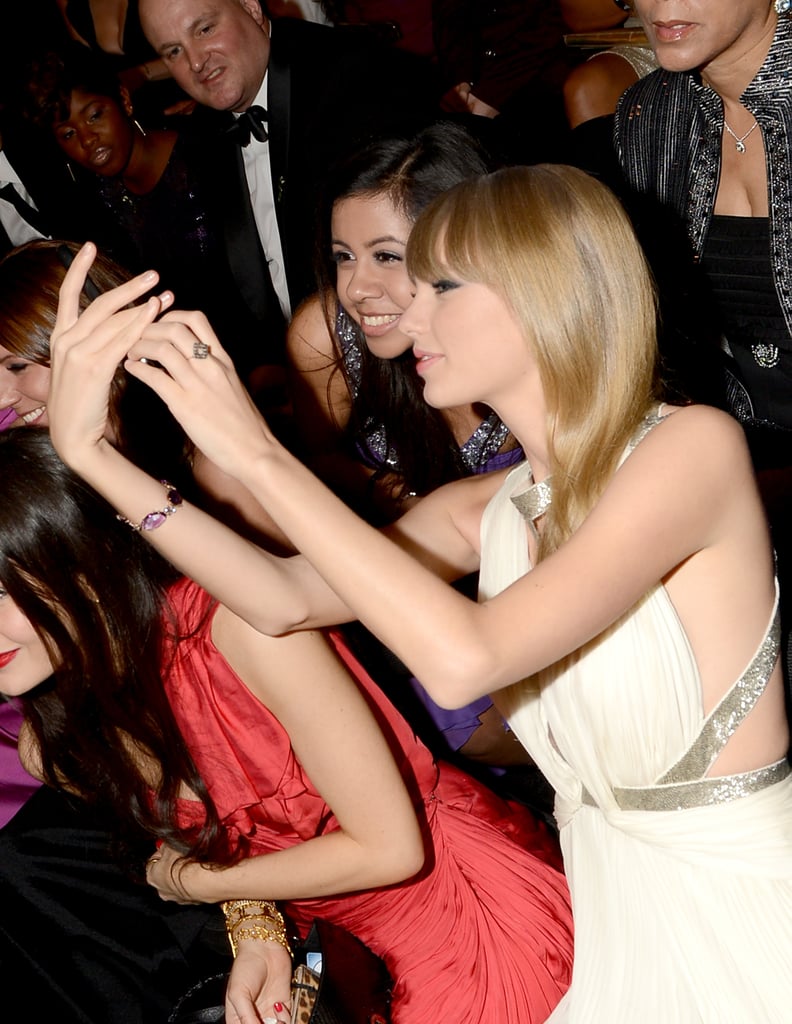 Taylor Swift [24] snapped a photo of herself with a friend at the Grammy Awards back in February 2013.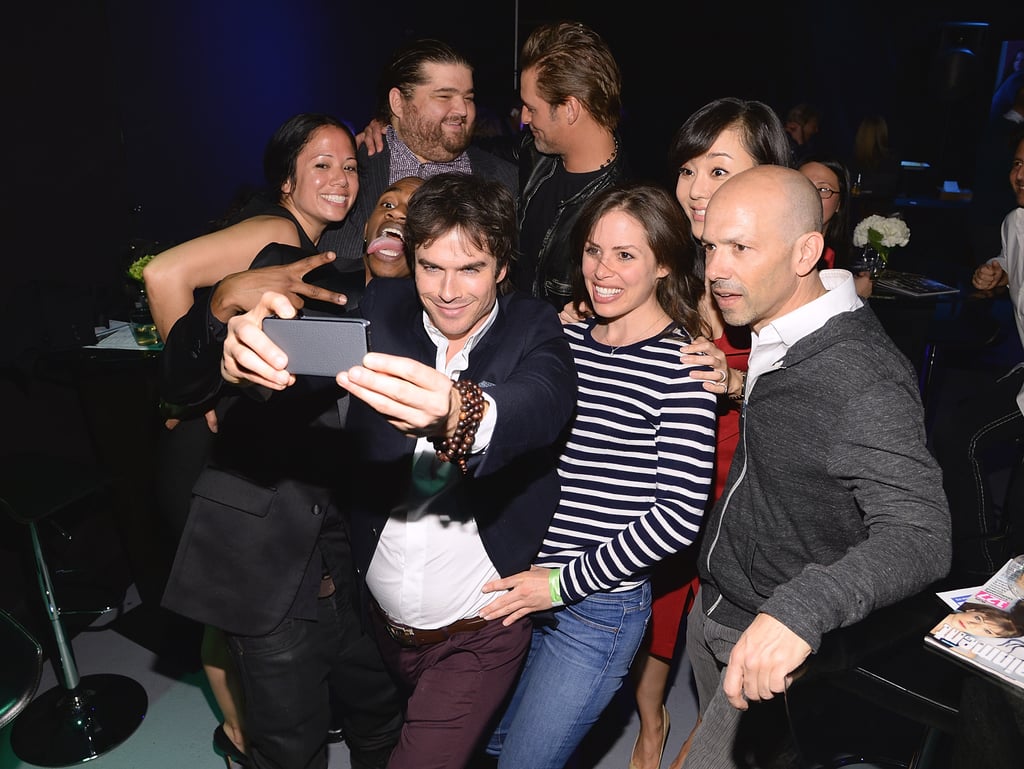 Ian Somerhalder [25] took a selfie with his Lost castmates at PaleyFest in LA in March 2014.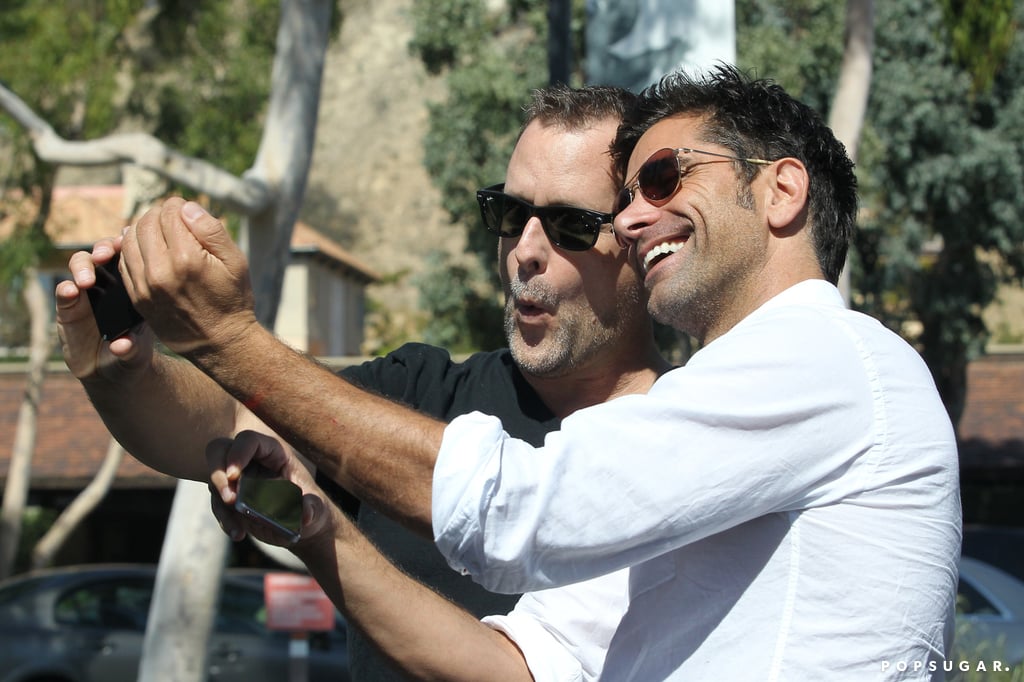 In September 2013, John Stamos and Dave Coulier took snaps together in LA.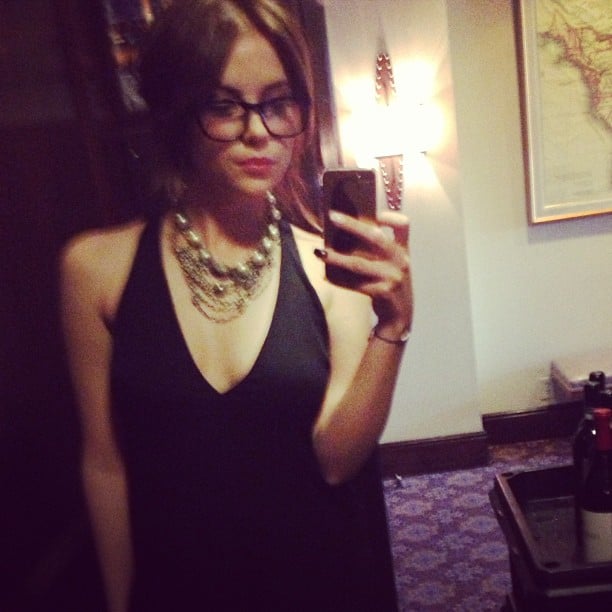 Ashley Benson captured a moment in February 2013 while wearing a slinky black dress.
Source: Instagram user itsashbenzo [26]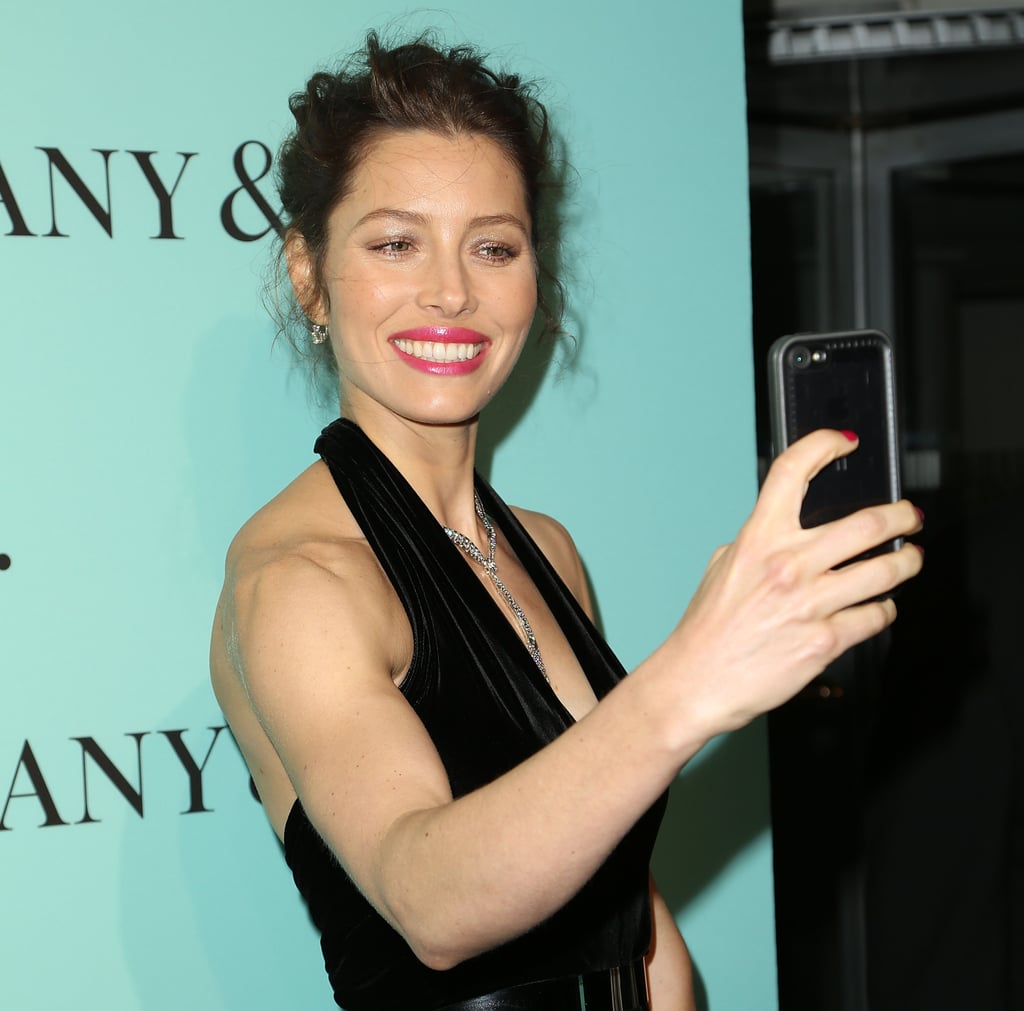 Jessica Biel [27] got snap happy in NYC in April 2014 when she took a picture of herself on the red carpet.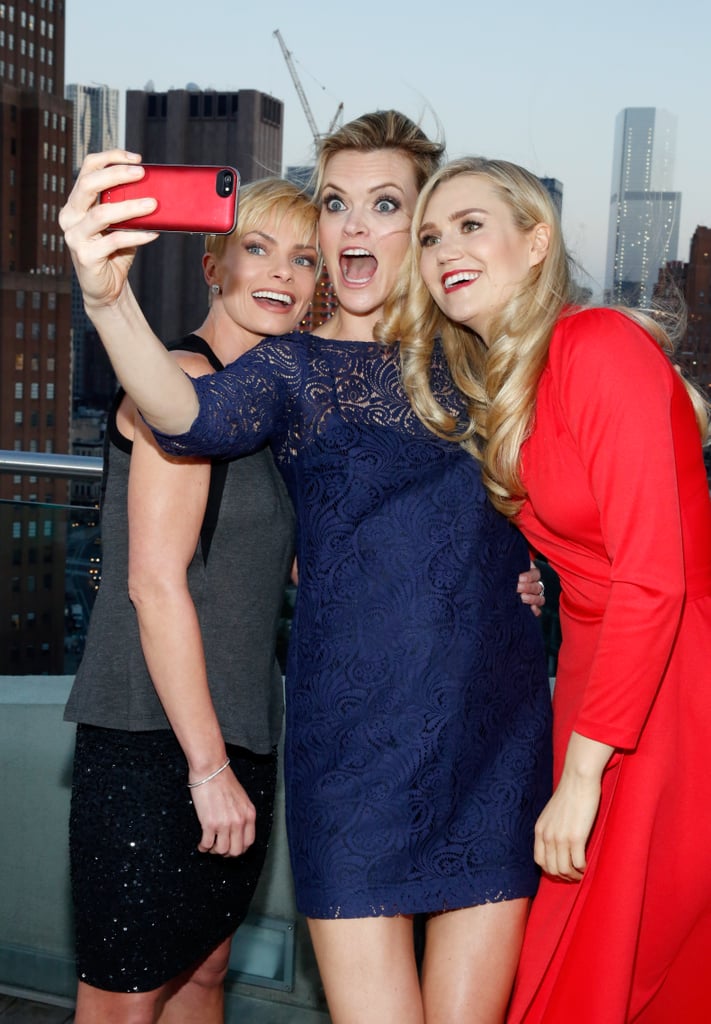 Jaime Pressly, Missi Pyle, and Nora Kirkpatrick took a silly selfie at the Jennifer Falls premiere in June 2014.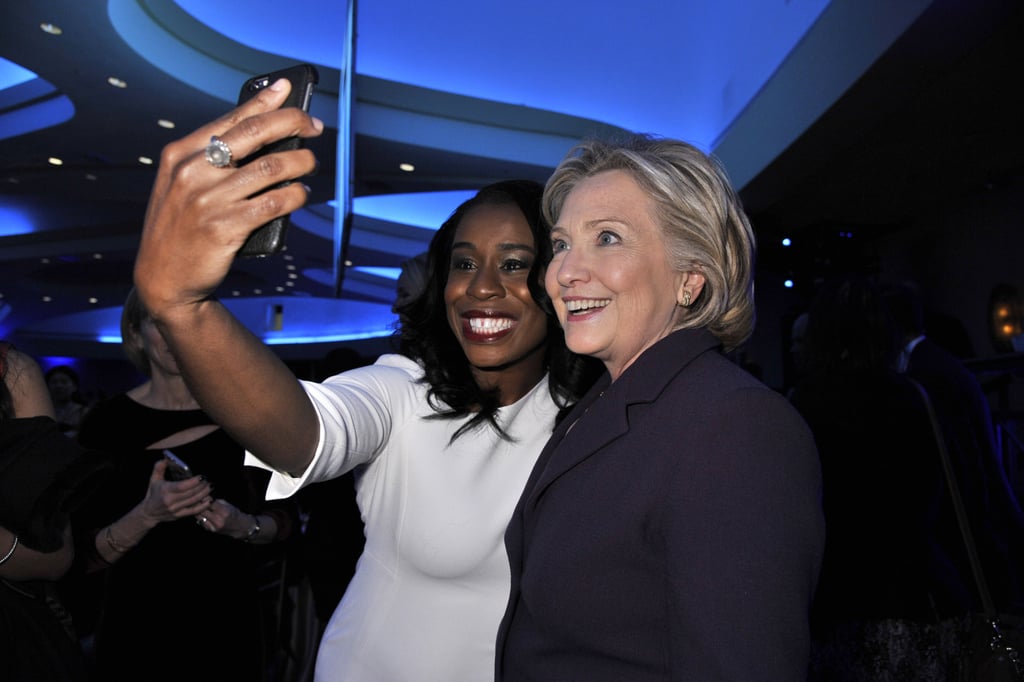 Uzo Aduba and Hillary Clinton took a smiley selfie at the Emily's List 30th Anniversary Gala in Washington DC in March 2015.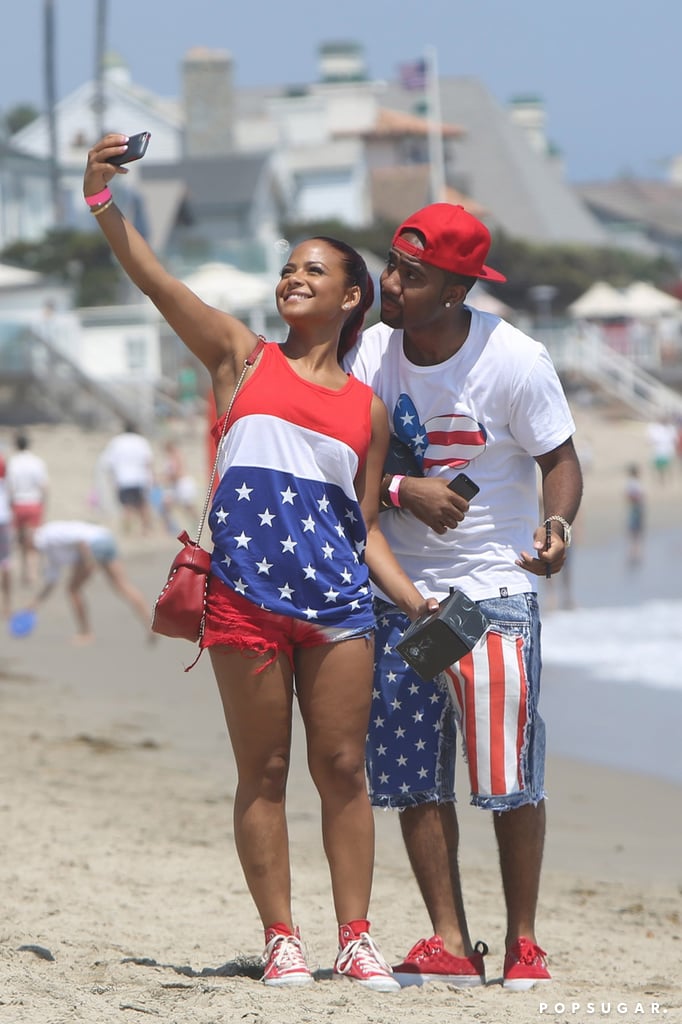 Christina Milian posed with a friend in July 2013 for a beach selfie.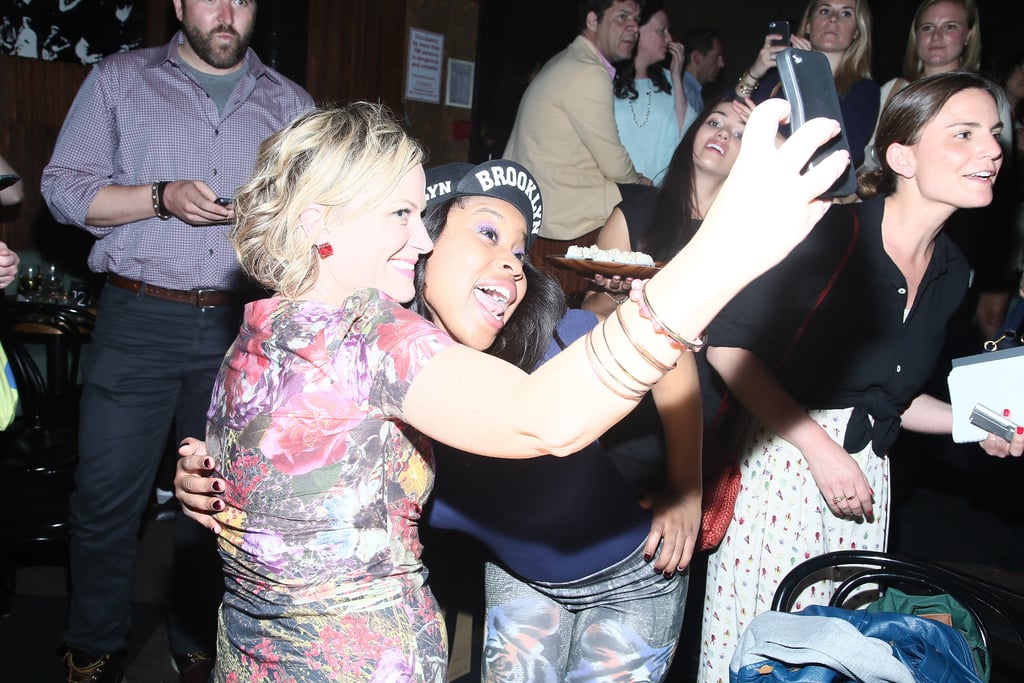 Amy Poehler [28] and Dominique Fishback got snap happy in May 2013 during a performance of These Girls in NYC.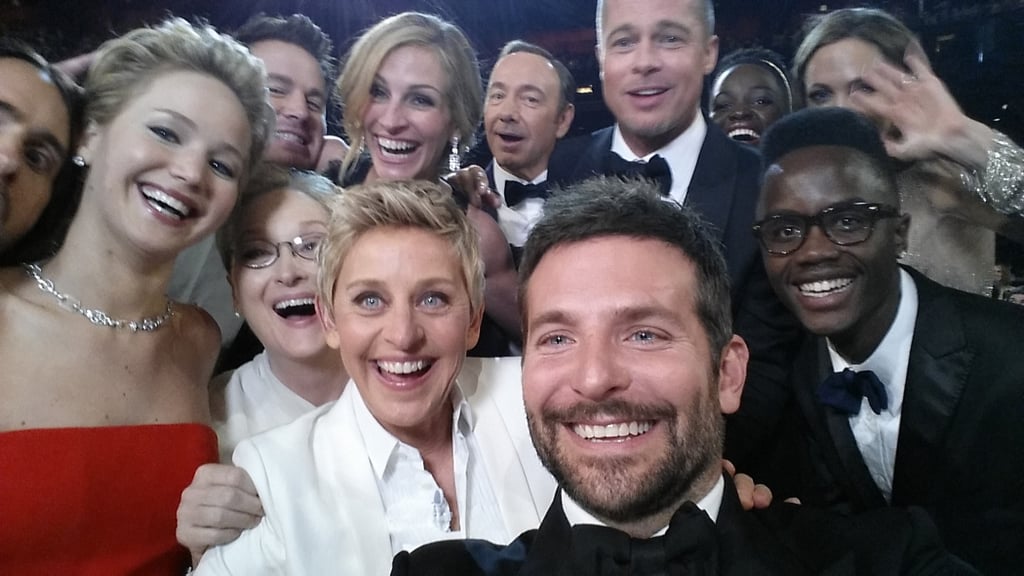 Here's that famous Oscars selfie that Ellen DeGeneres [29] took in March 2014 with Bradley Cooper [30], Jennifer Lawrence [31], Julia Roberts [32], Brad Pitt [33], and many more.
Source: Twitter user TheEllenShow [34]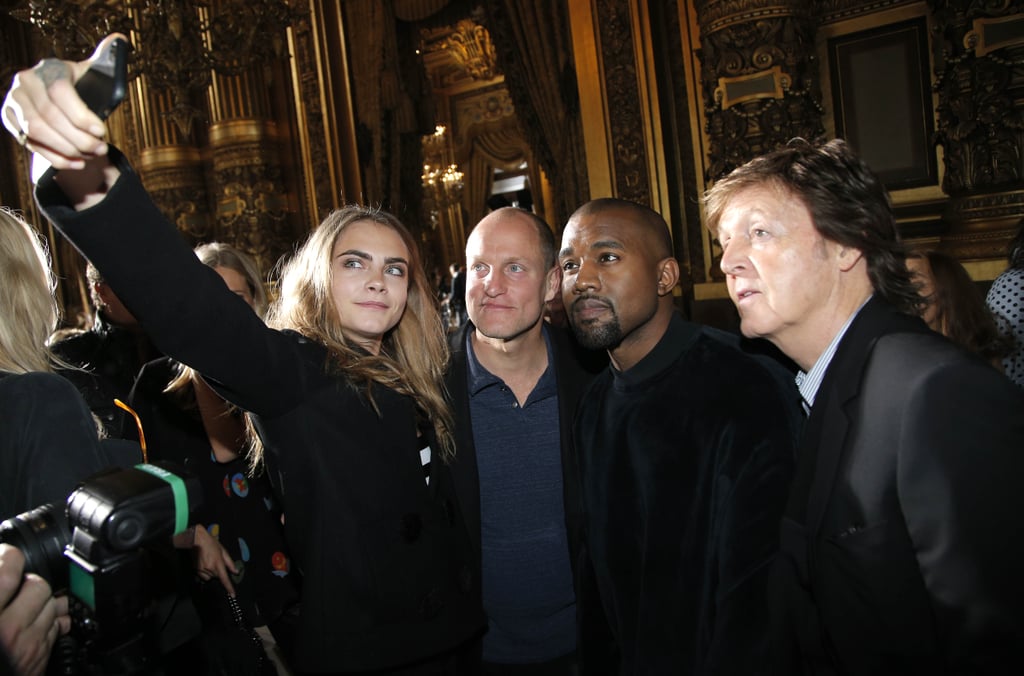 Cara Delevingne took a selfie with Woody Harrelson, Kanye West [35], and Paul McCartney at Stella McCartney's show during Paris Fashion Week in March 2015.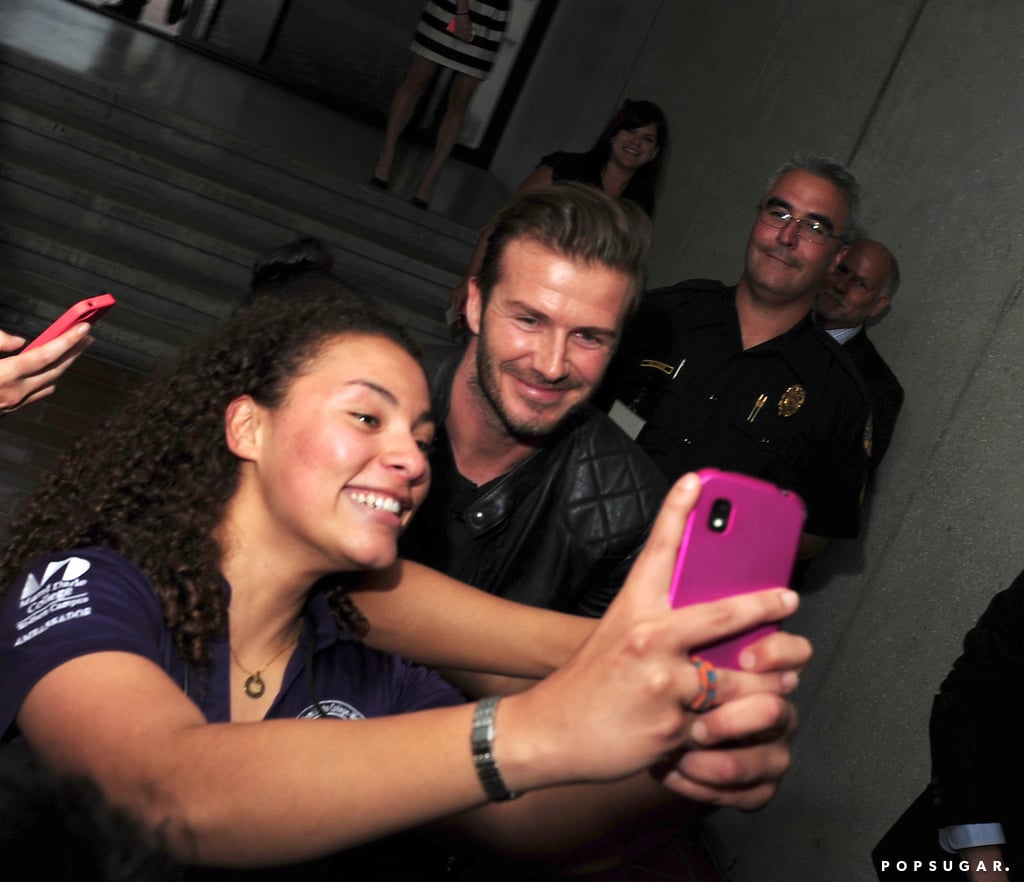 David Beckham [36] snapped a selfie with a fan while visiting Tallahassee in March 2014.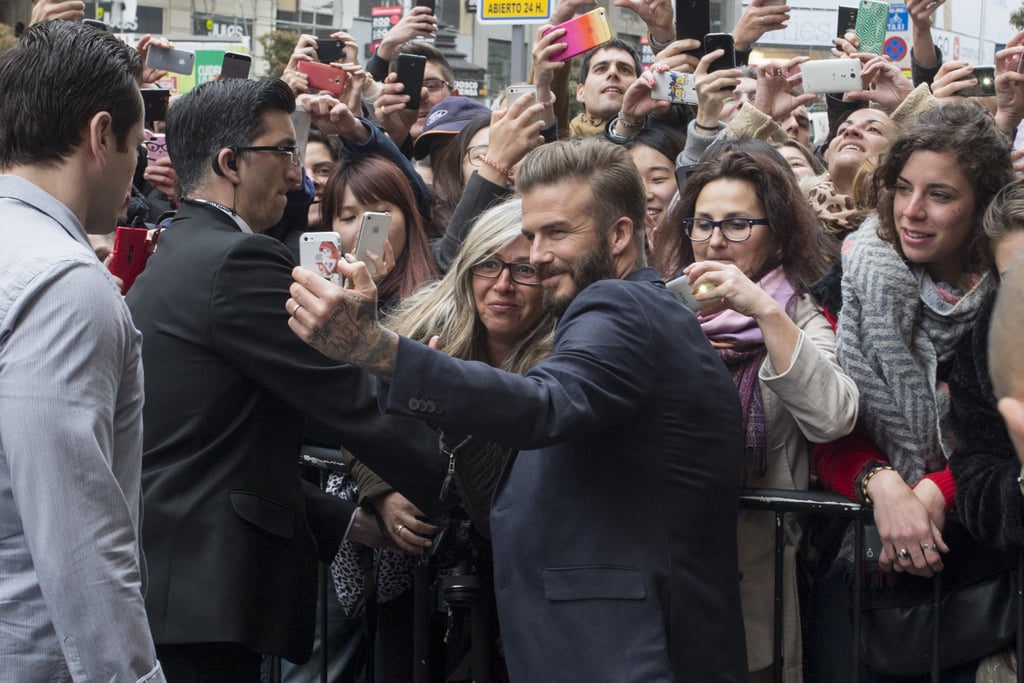 David Beckham [37] grabbed a fan's phone in Madrid in March 2015.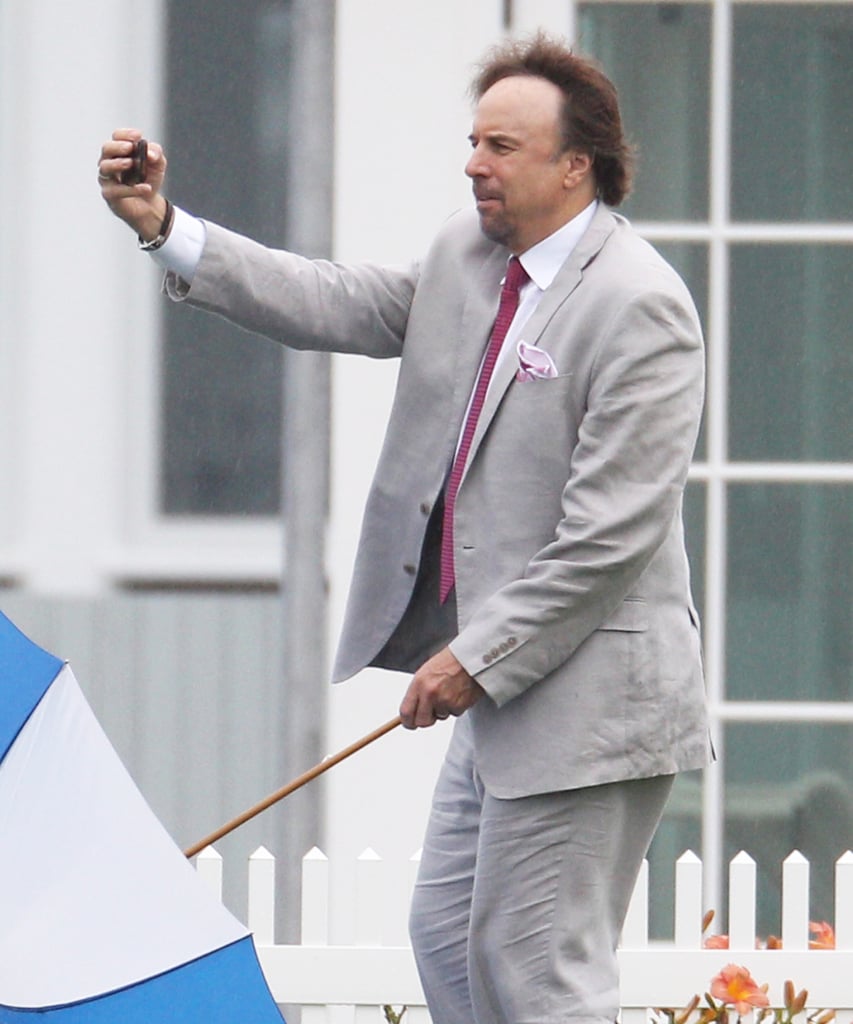 Kevin Nealon had to balance his umbrella and camera while snapping a selfie at Cheryl Hines and Robert F. Kennedy Jr.'s wedding [38] at the famous Kennedy compound in Hyannis Port, MA, in August 2014.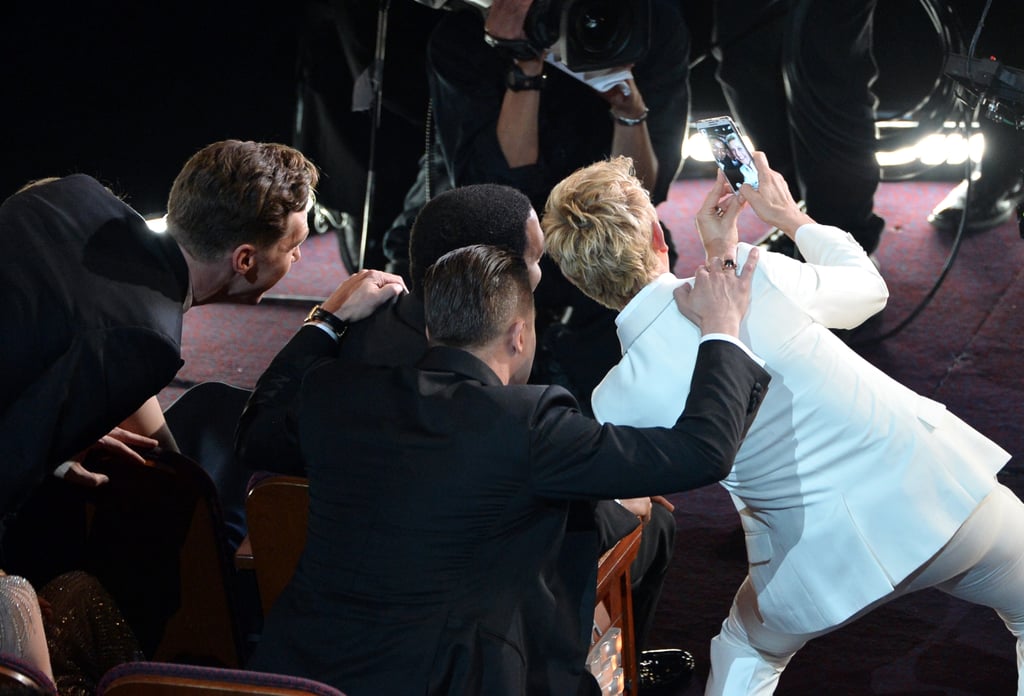 Ellen DeGeneres [39] took a selfie with Brad Pitt [40] and Chiwetel Ejiofor at the Oscars in March 2014.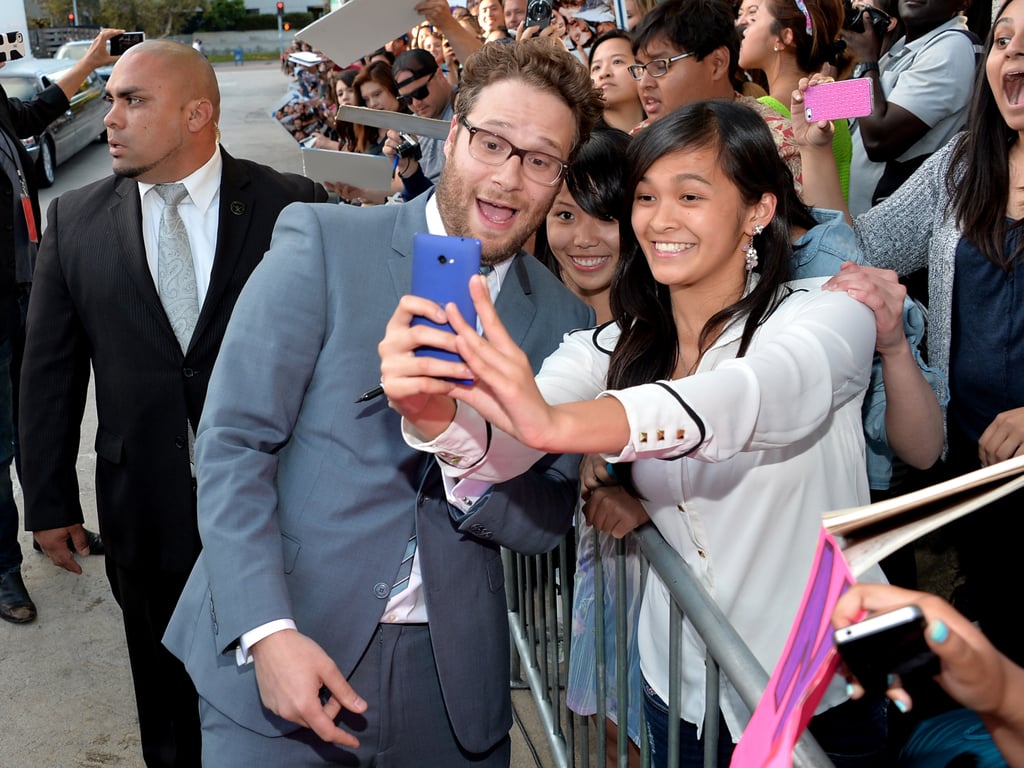 Seth Rogen [41] stopped for a snap with fans during the LA premiere of This Is the End in June 2013.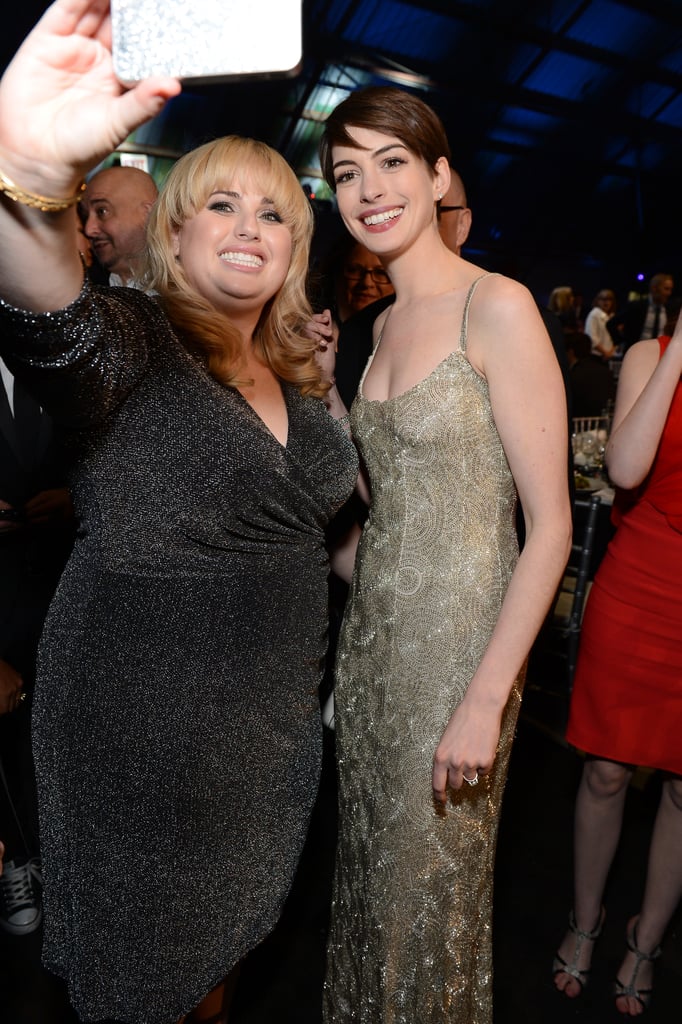 Rebel Wilson and Anne Hathaway [42] teamed up for a picture in January 2013 during the Critics' Choice Awards.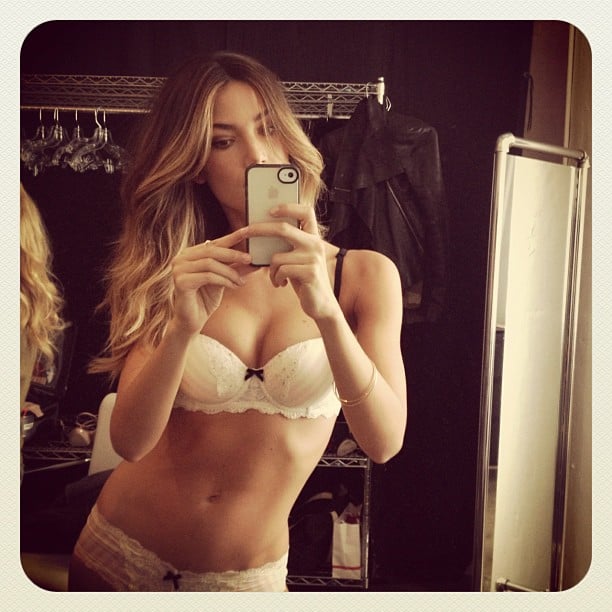 In November 2013, Lily Aldridge worked her stuff in front of a mirror for a selfie.
Source: Instagram user officiallilyaldridge [43]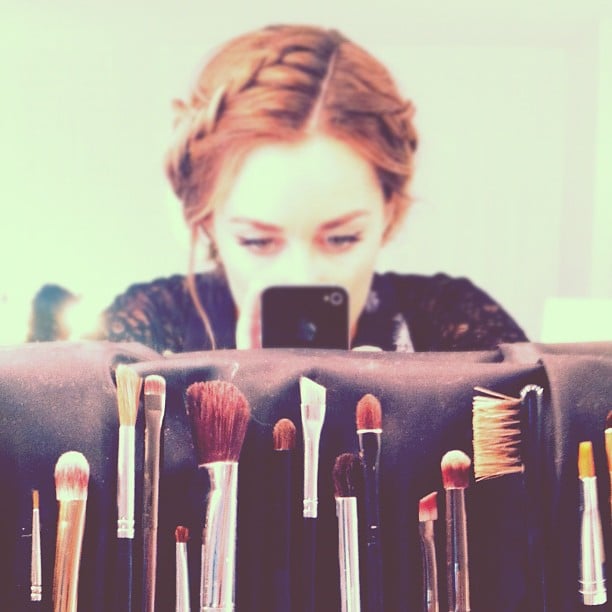 Lauren Conrad [44] got artsy in August 2012 when she snapped this self-taken photo.
Source: Instagram user laurenconrad [45]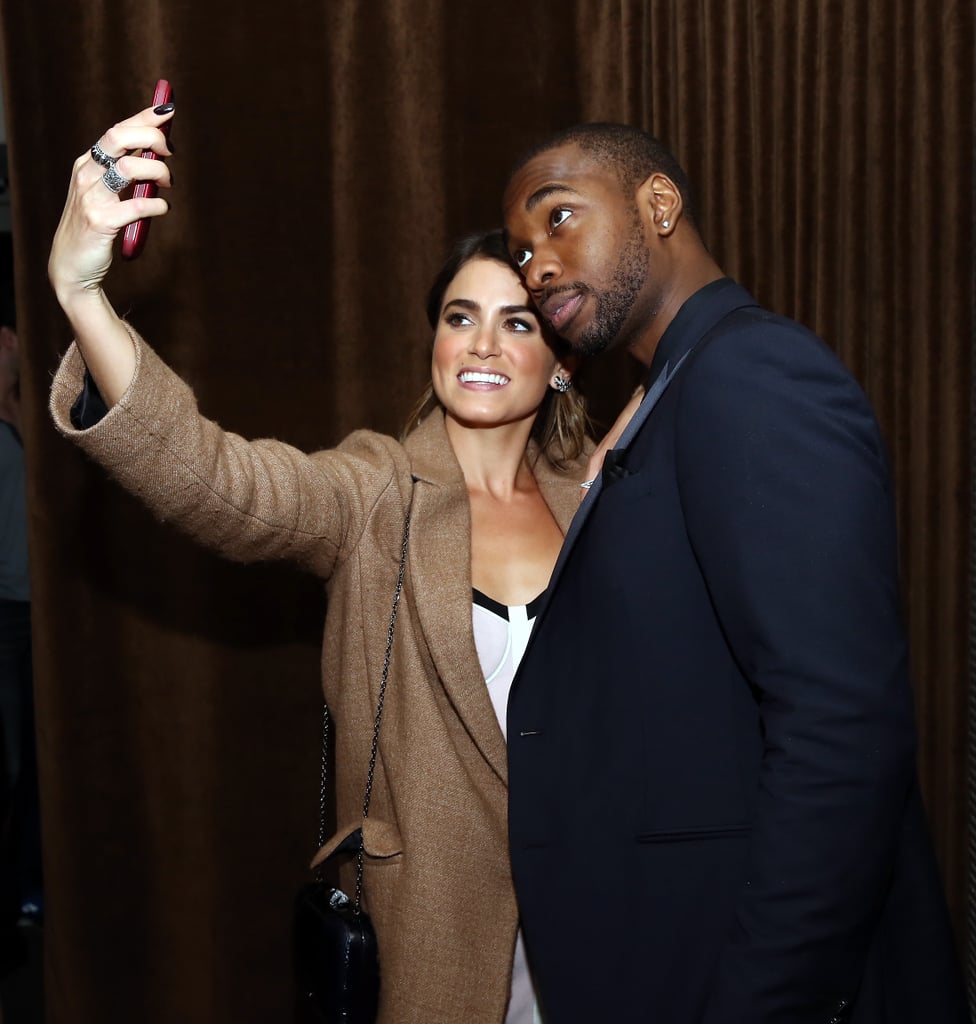 Nikki Reed [46] and her Intramural costar Jay Pharoah took a photo at their Tribeca Film Festival after party in April 2014.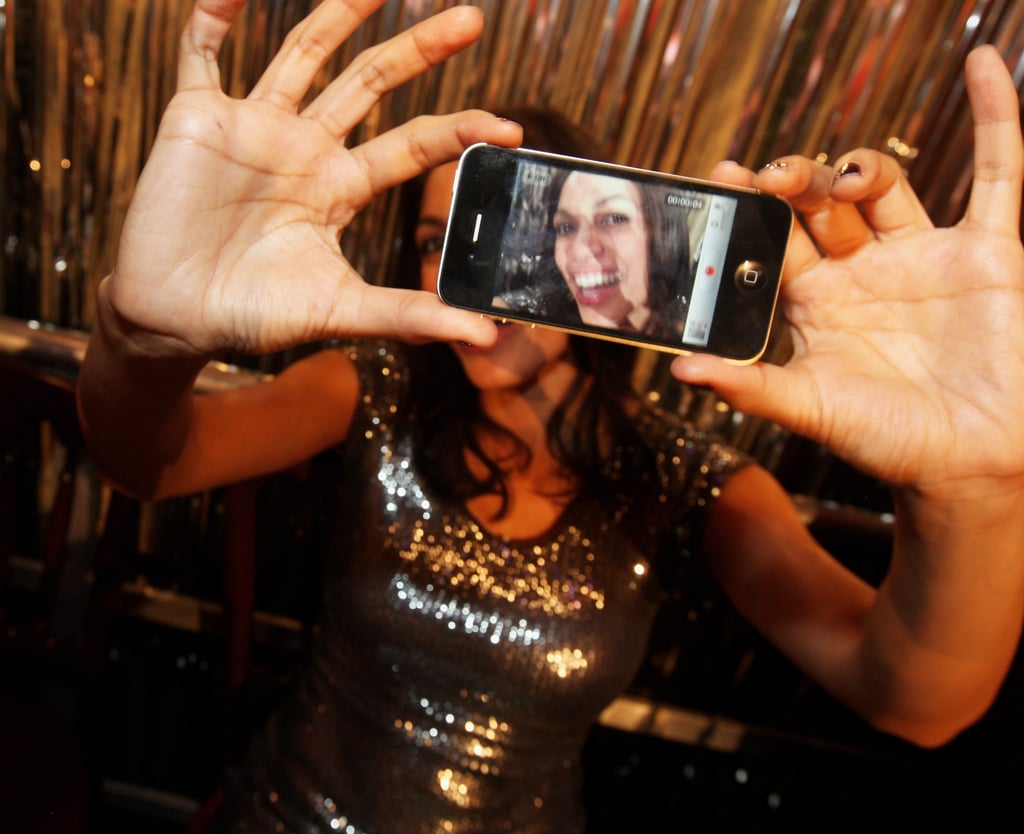 In January 2012, Rosario Dawson [47] took a picture of herself before an event in Cologne, Germany.
Before his Comedy Central roast in March 2015, Justin Bieber snapped a few photos with fans.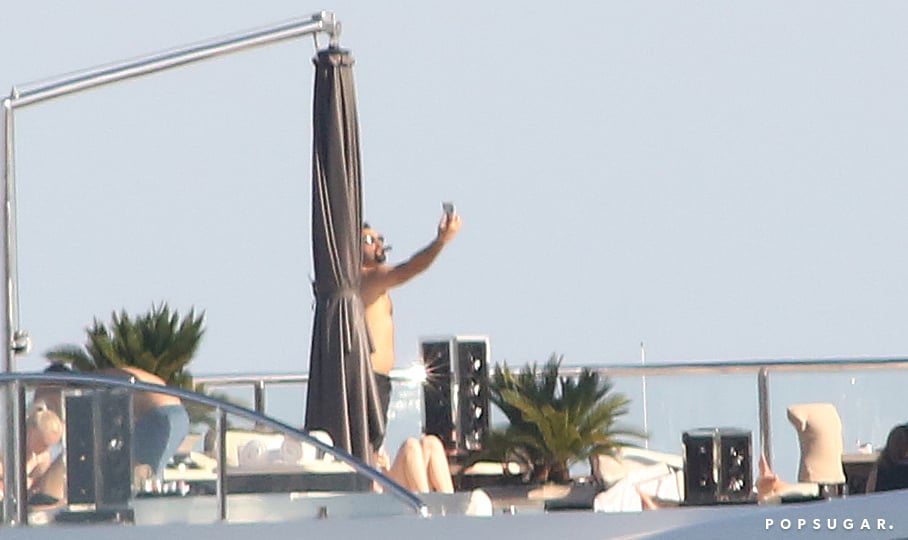 Leonardo DiCaprio [48] captured the moment by snapping a shirtless [49] selfie during a yacht party in the South of France in May 2013.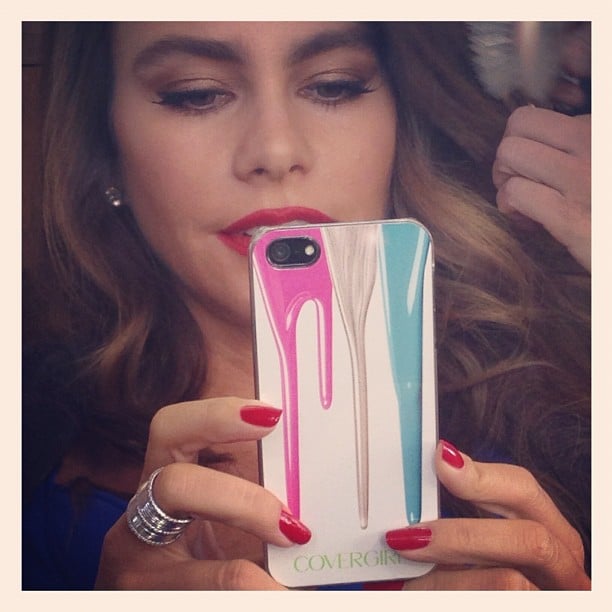 In December 2012, Sofia Vergara snapped a selfie while getting pampered in the makeup chair.
Source: Instagram user sofiavergara [50]
Andrew Garfield snapped a big group selfie at a fan event in Singapore in March 2014.
Jamie Foxx [51] took a selfie with Emma Stone [52] in NYC in April 2014.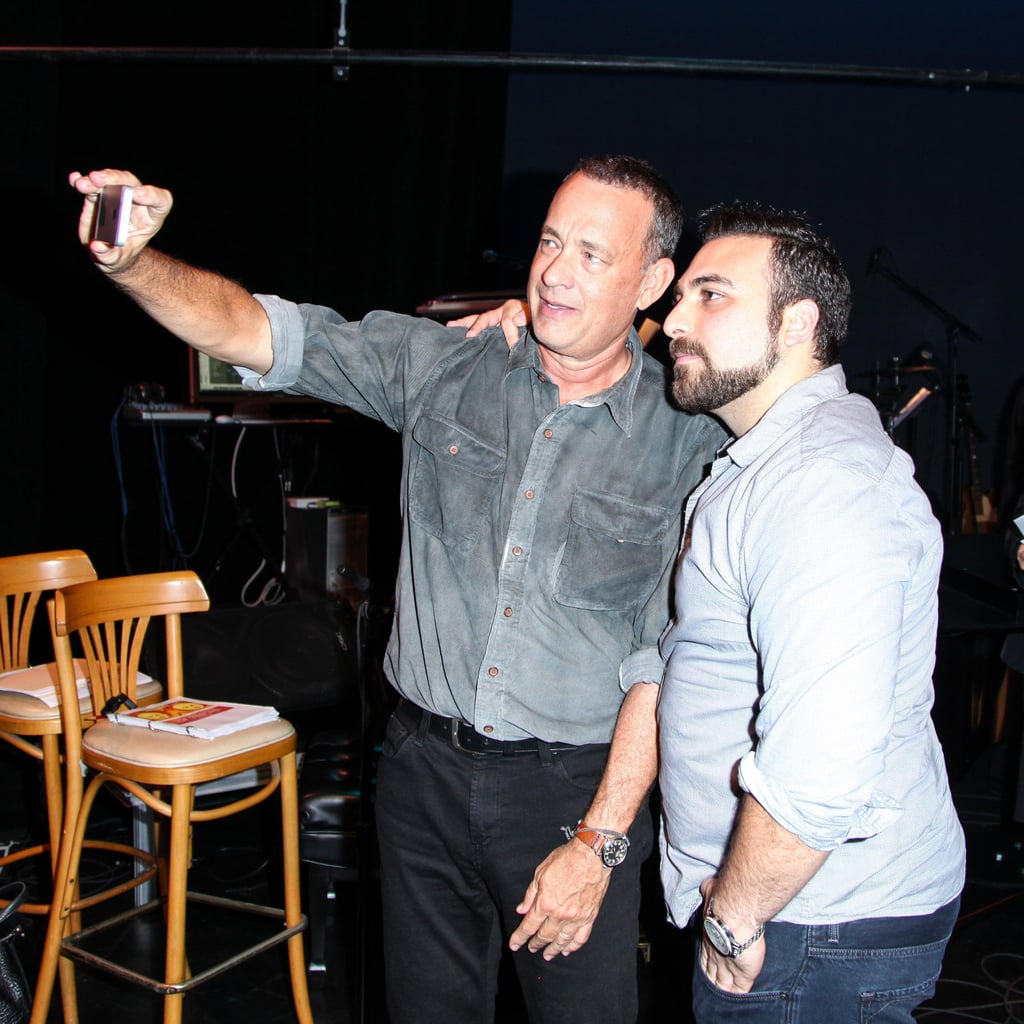 Tom Hanks [53] took a snap with a friend in September 2013 at a Shakespeare festival at Santa Monica College.
Source: Aleks Kocev/BFAnyc.com [54]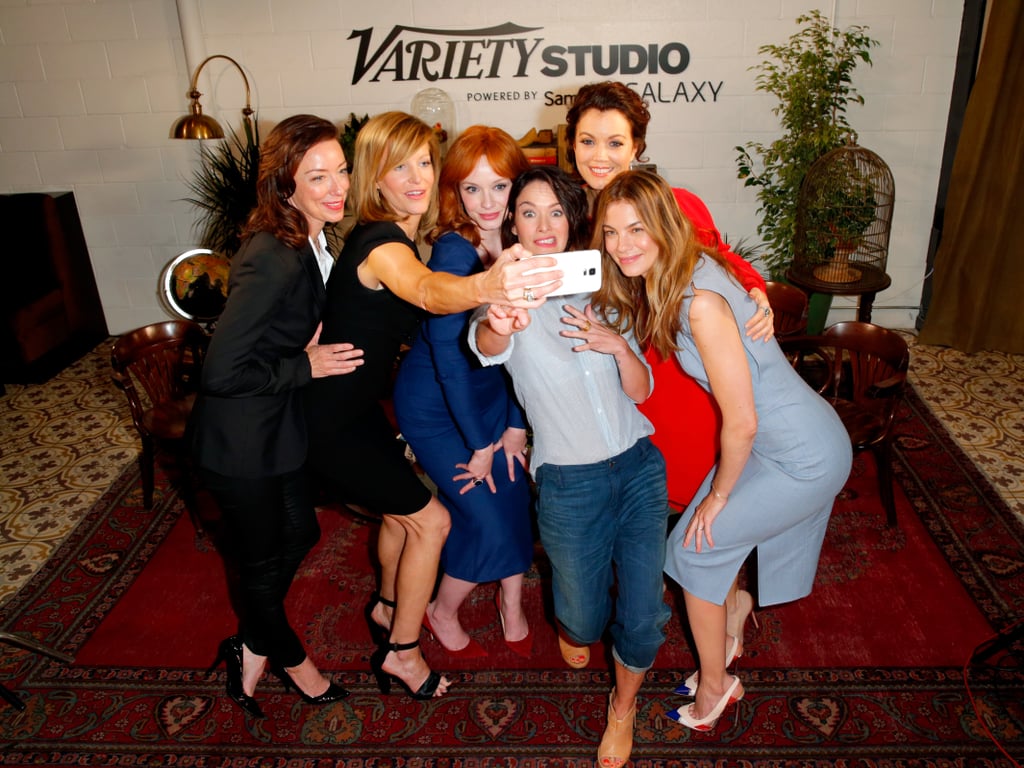 In May 2014, Molly Parker, Anna Gunn, Christina Hendricks, Lena Headey, Bellamy Young, and Michelle Monaghan took an epic photo in LA.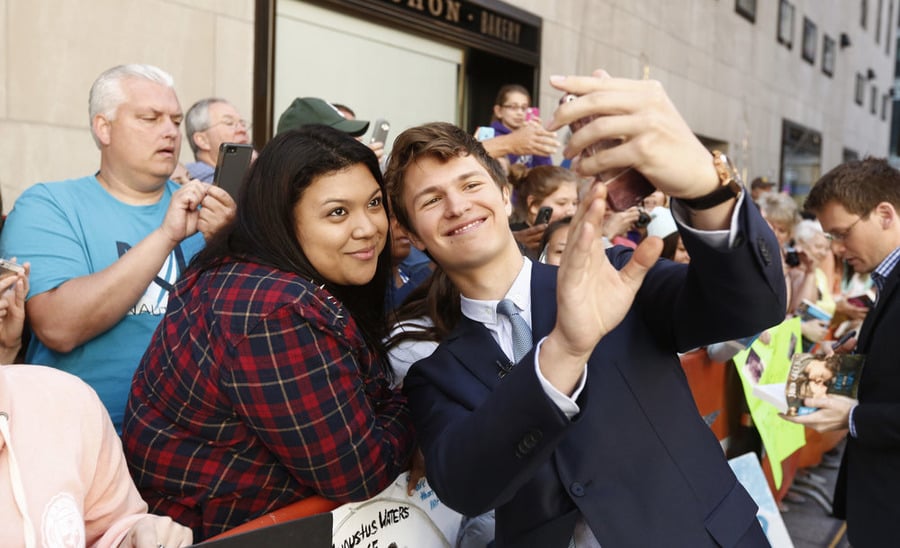 The Fault in Our Stars' Ansel Elgort snapped a selfie with a fan in NYC in June 2014.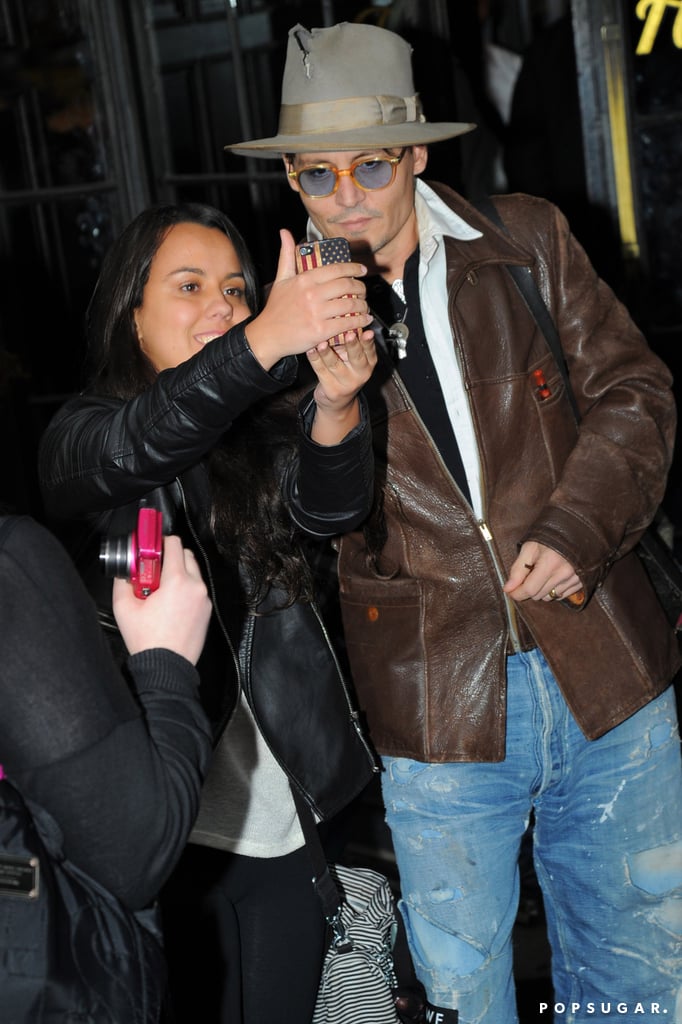 Johnny Depp [55] stopped for a photo while out in NYC in April 2014.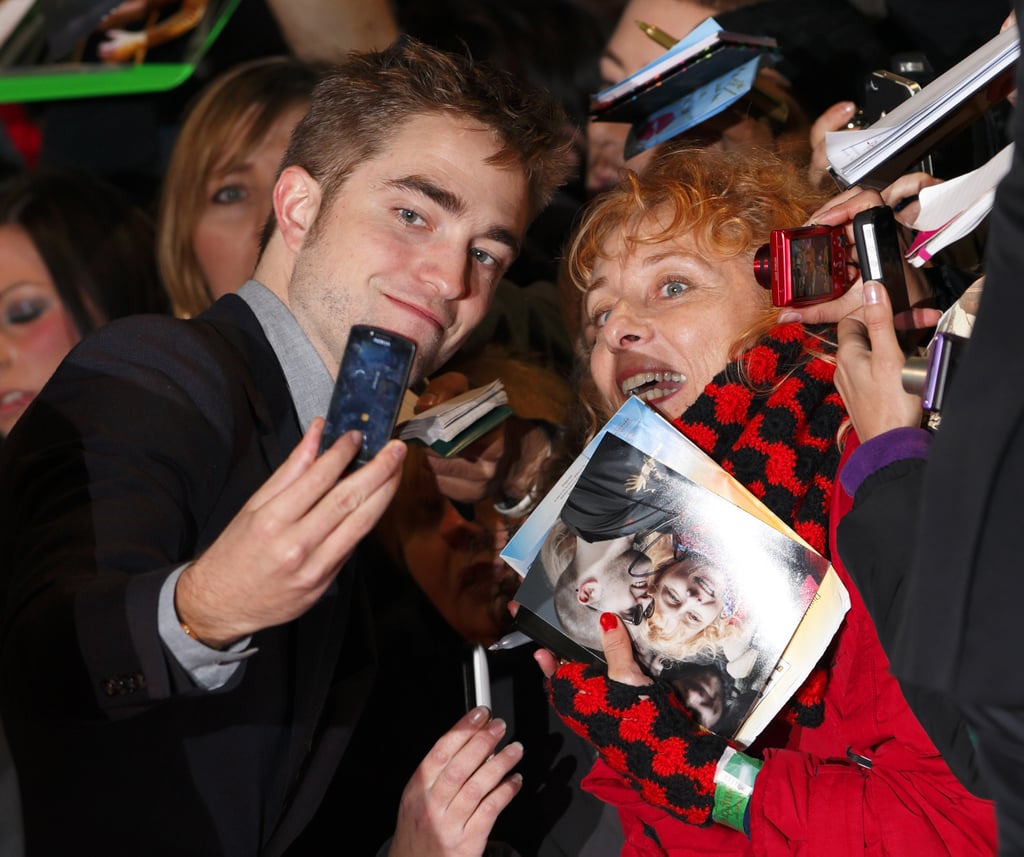 Robert Pattinson [56] smiled with a fan in November 2012 before heading into the London premiere of Breaking Dawn Part 2.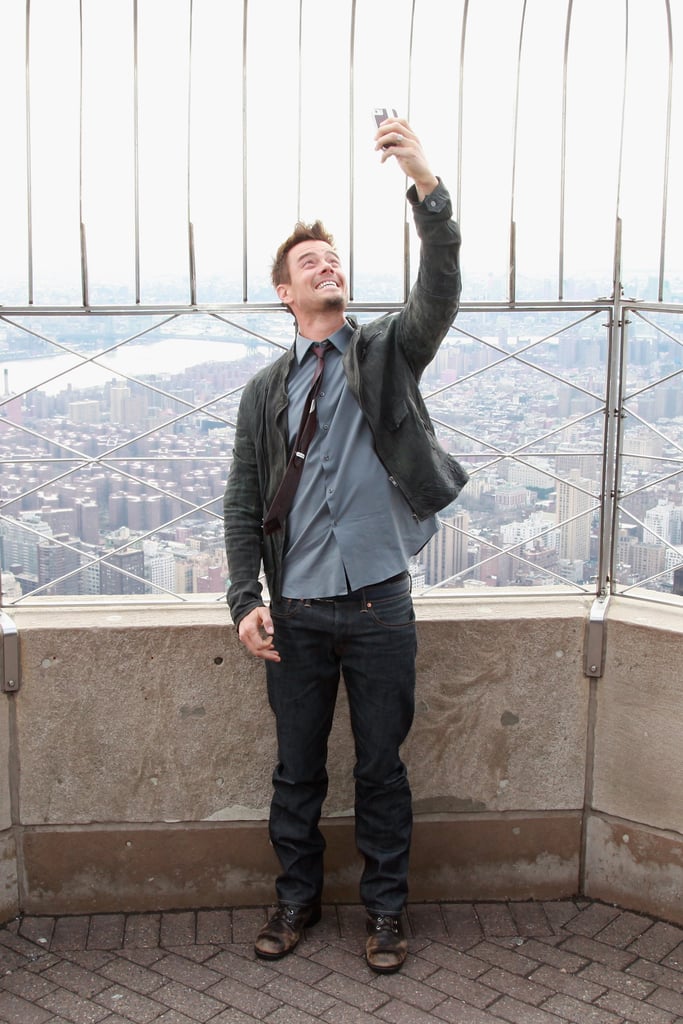 Josh Duhamel [57] captured his February 2013 visit to the Empire State Building.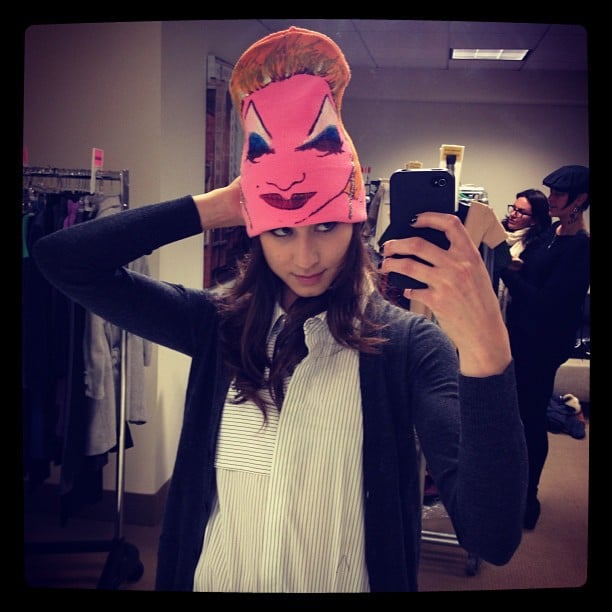 Pretty Little Liars star Troian Bellisario took a picture of herself in a funny hat in March 2013.
Source: Instagram user sleepinthegardn [58]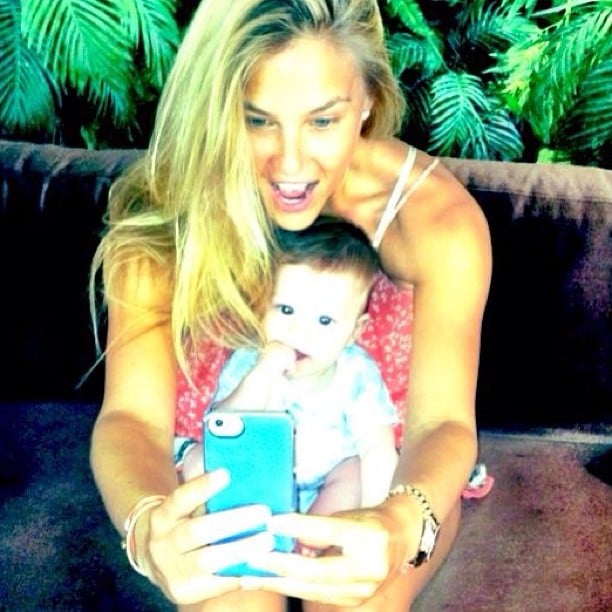 Bar Refaeli [59] was happy to take a photo with a young friend in May 2013.
Source: Instagram user barrefaeli [60]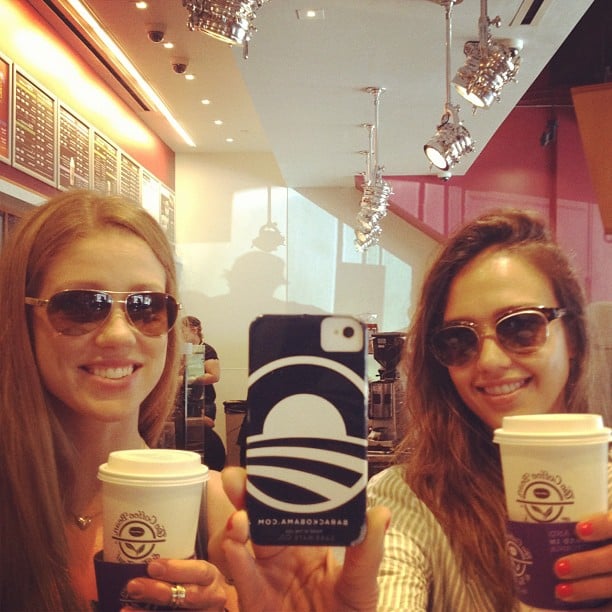 In August 2012, Jessica Alba [61] used a handy coffee-shop mirror to take a photo of herself and a friend.
Source: Instagram user jessicaalba [62]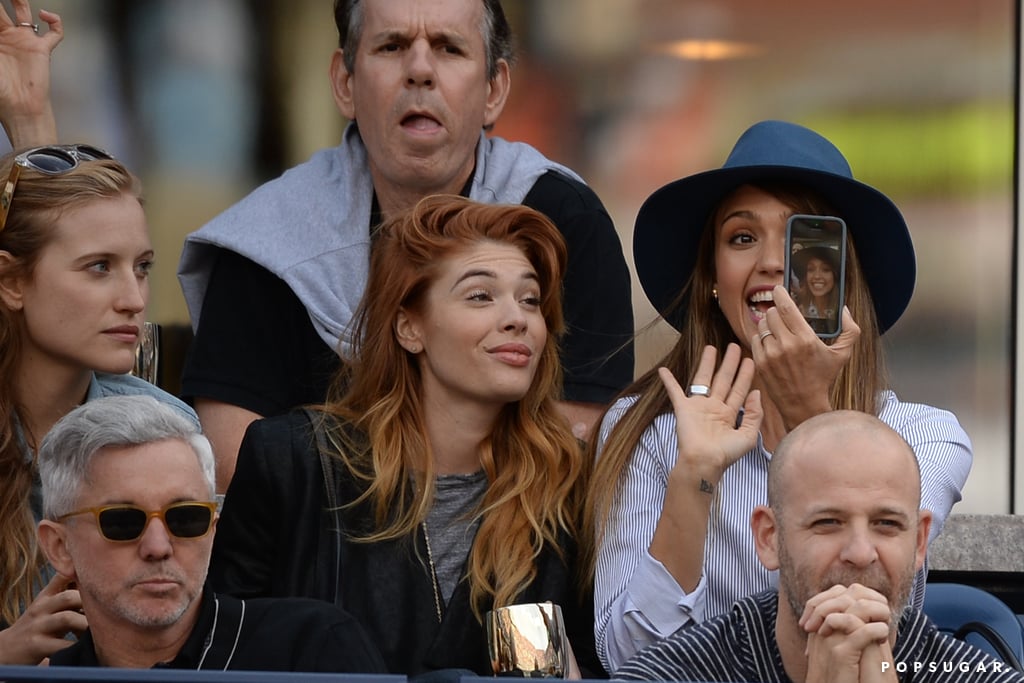 Jessica Alba [63] excitedly captured a picture of herself and friends at the US Open in NYC in September 2013.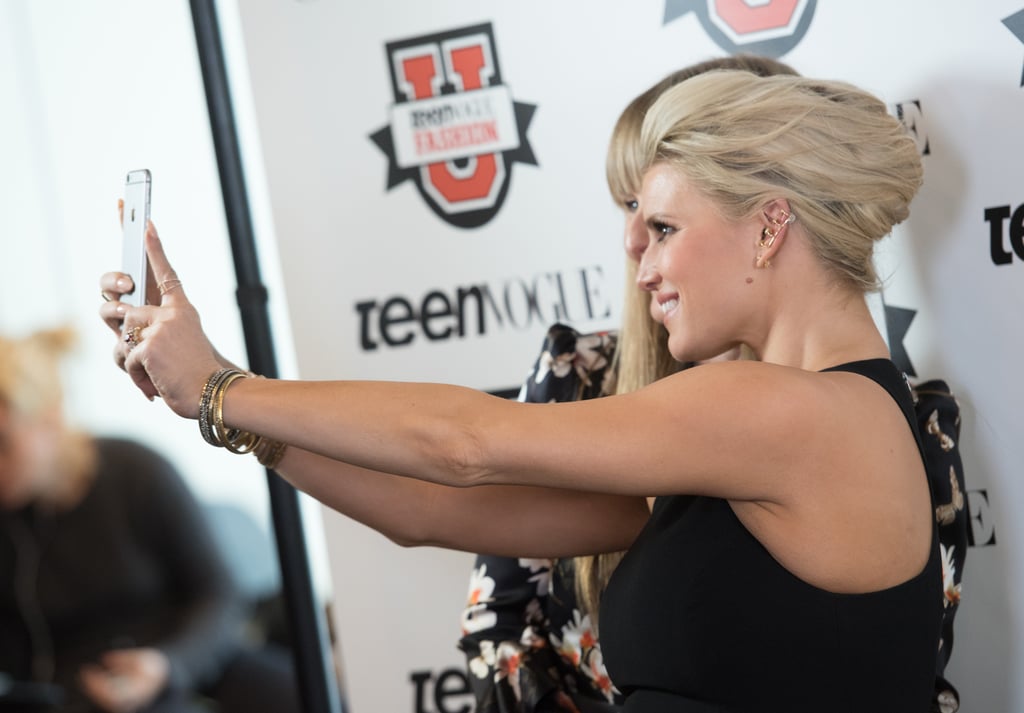 Jessica Simpson [64] and Teen Vogue's Amy Astley took a selfie during the March 2015 Teen Vogue Fashion University event in NYC.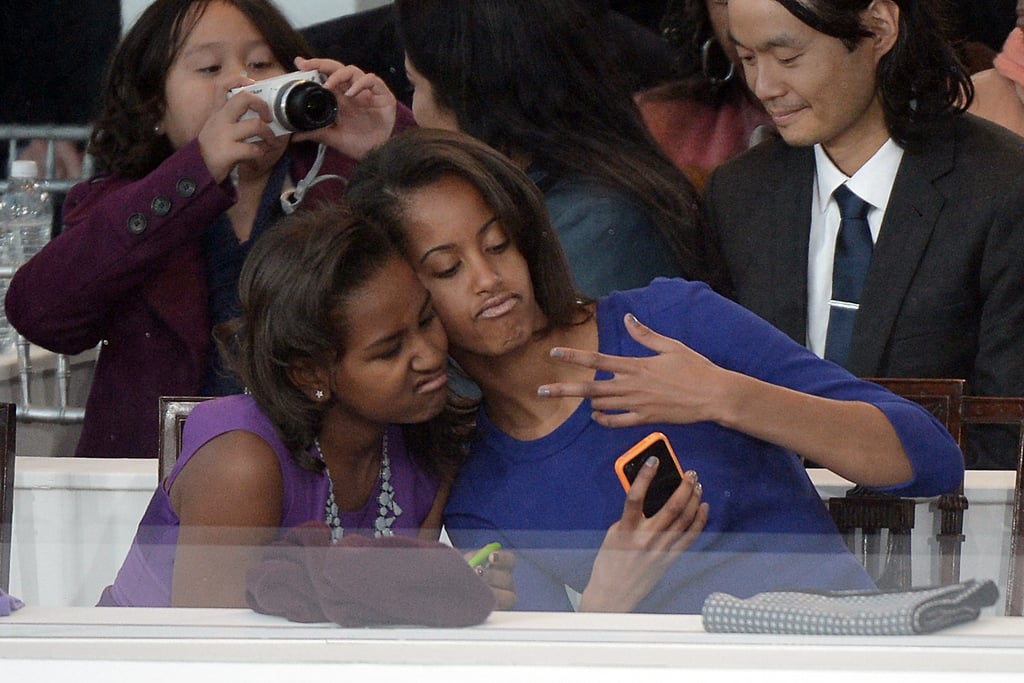 In January 2013, Malia Obama and Sasha Obama got silly for a selfie while sitting in the stands during the 2013 Presidential Inauguration Parade.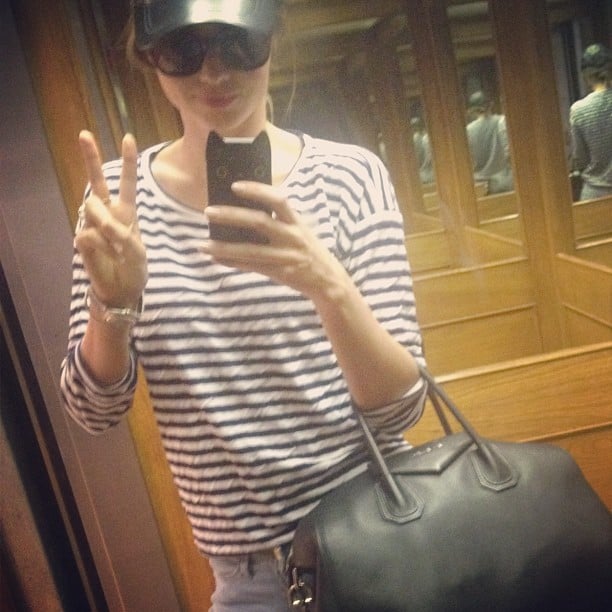 Miranda Kerr [65] stopped for a quick photo in an elevator in March 2013.
Source: Instagram user mirandakerr [66]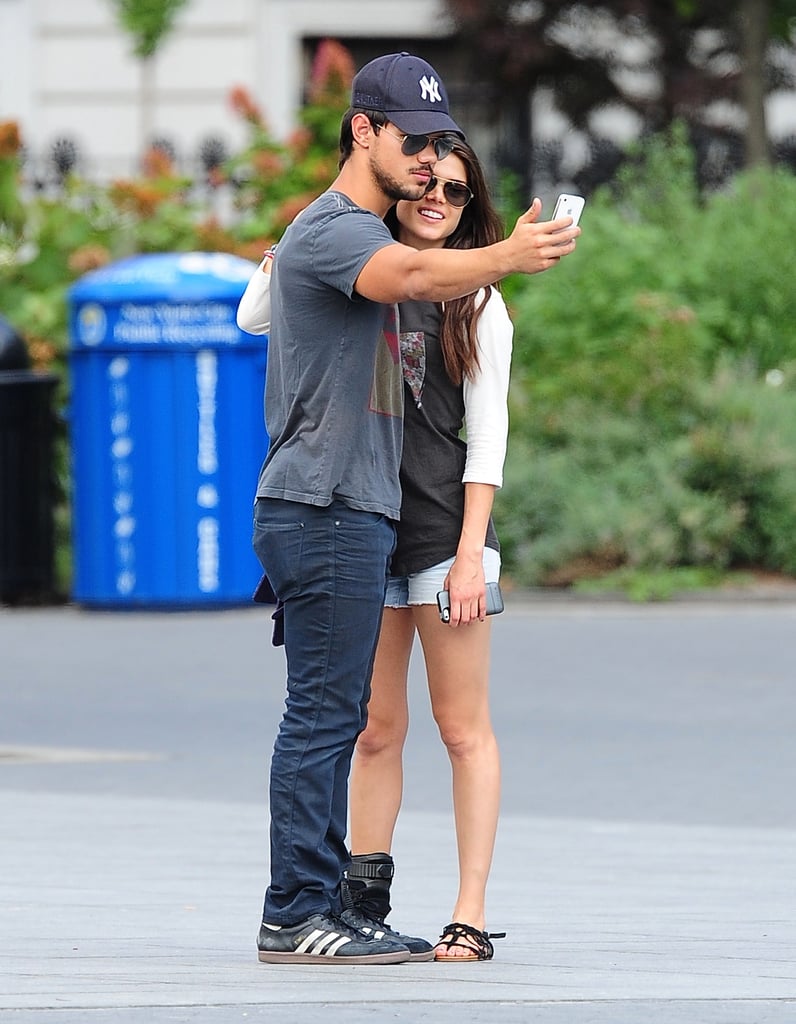 Taylor Lautner [67] took a photo of himself with new girlfriend Marie Avgeropoulos in NYC in July 2013.
Angelina Jolie [68] smiled for a photo while attending Brad Pitt [69]'s Paris premiere of World War Z in June 2013.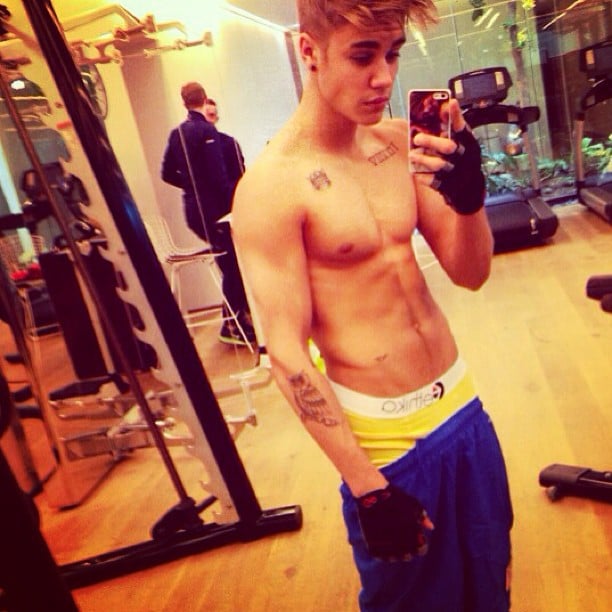 Justin Bieber snapped a photo of his abs while hanging out in a gym in April 2013.
Source: Instagram user justinbieber [70]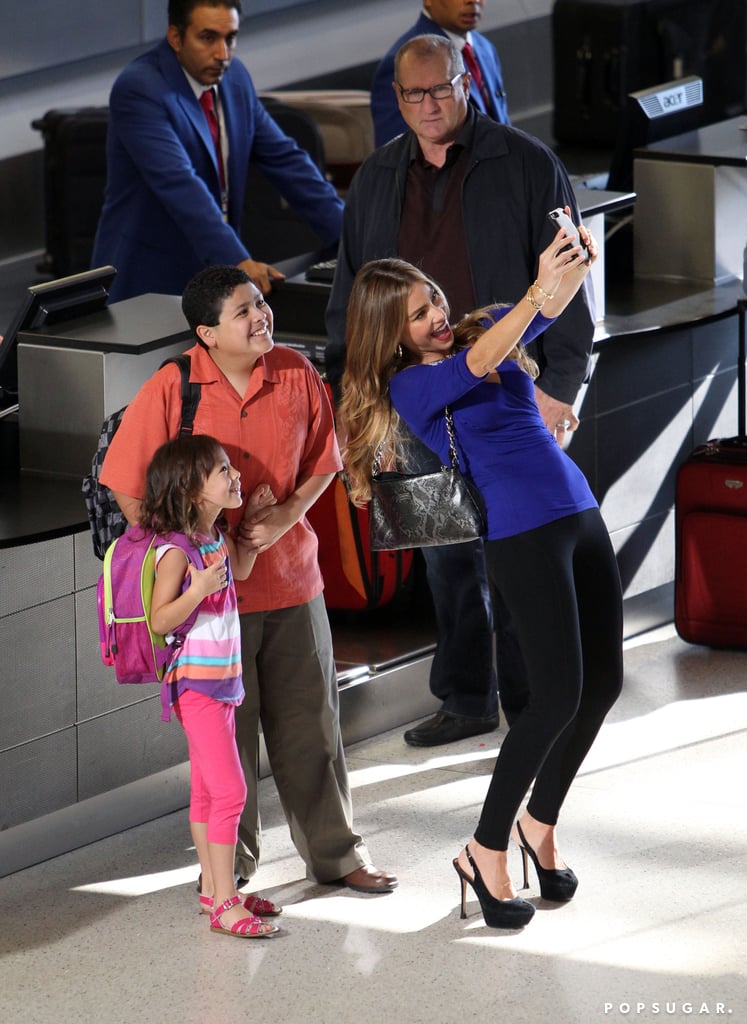 Sofia Vergara snapped a selfie with her costars Rico Rodriguez and Aubrey Anderson-Emmons on the LA set of Modern Family in August 2013.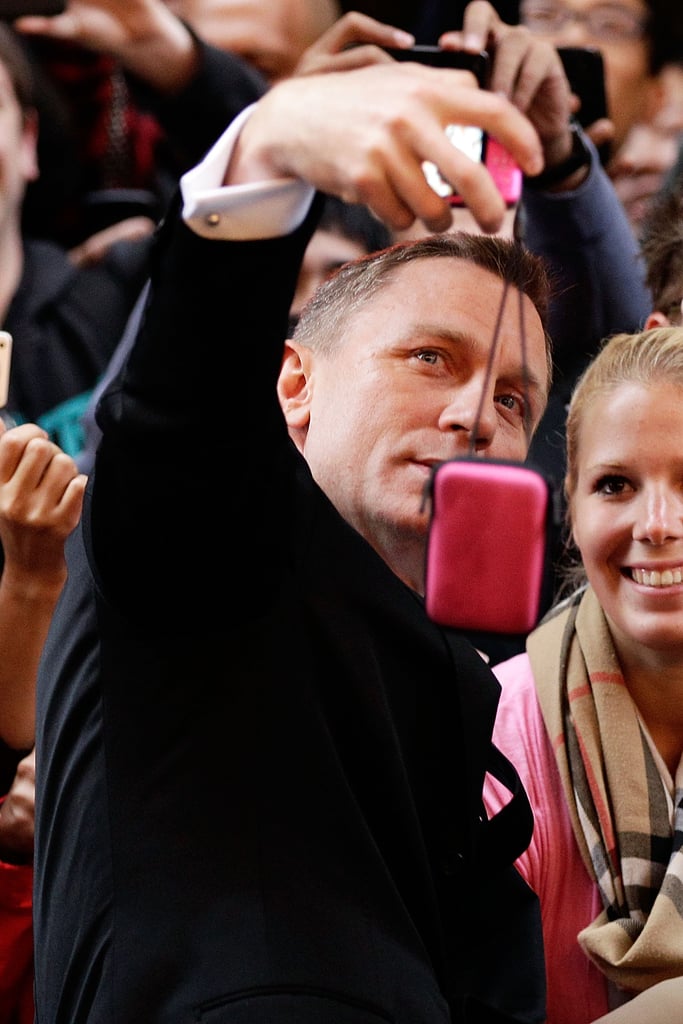 Daniel Craig [71] held onto a camera for a fan while at an event in Australia in November 2012.
Carrie Underwood [72] turned the camera on herself and husband Mike Fisher at the CMT Awards in Nashville in June 2013.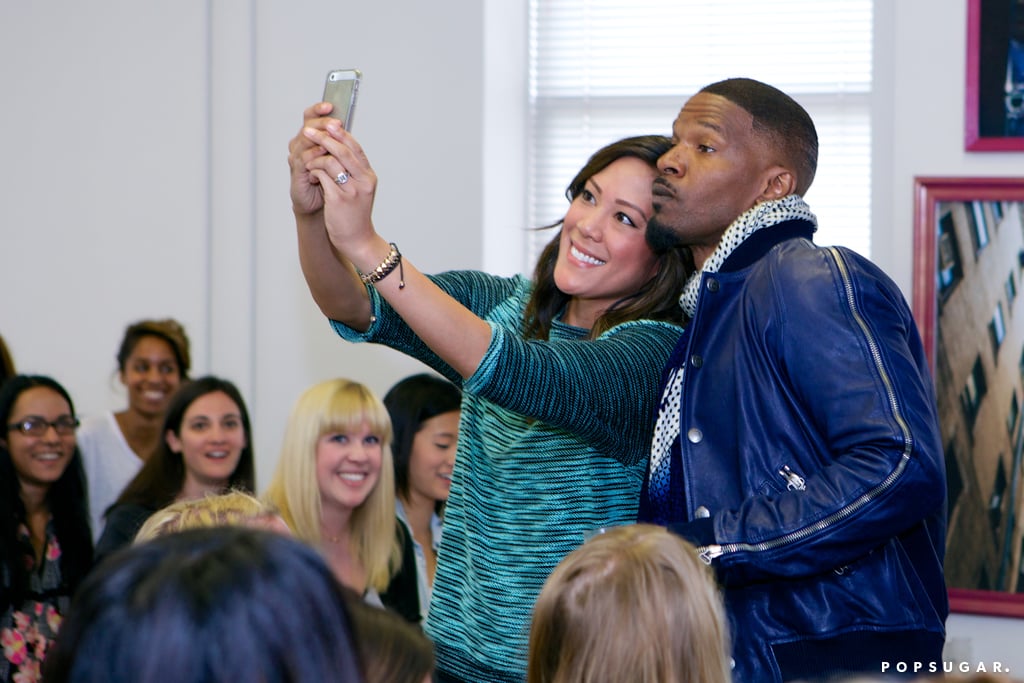 Jamie Foxx [73] got into a photo during a stop by the POPSUGAR offices in San Francisco, CA in April 2014.
Photo: Jason Rhee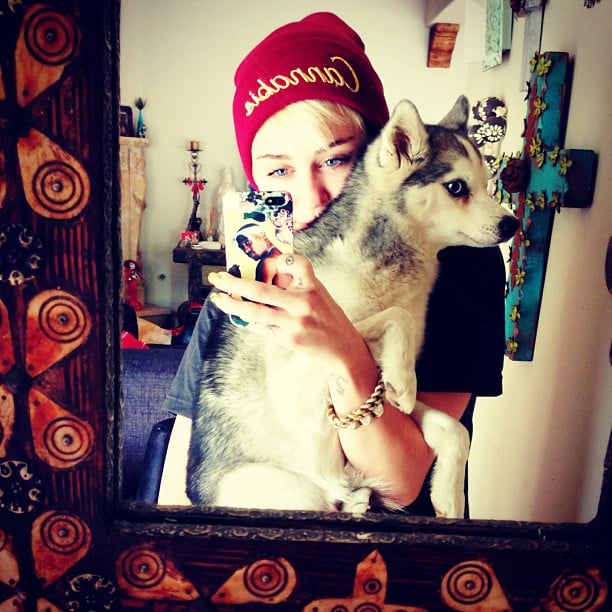 Miley Cyrus [74] took a selfie with one of her many pups in May 2013.
Source: Instagram user mileycyrus [75]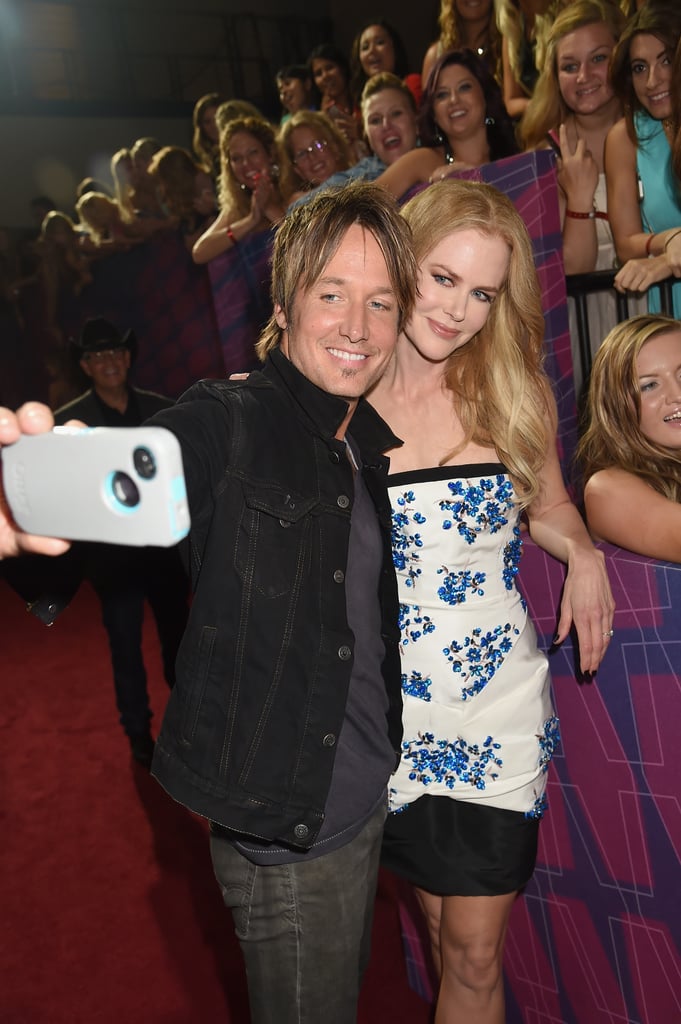 Nicole Kidman [76] and Keith Urban [77] snapped a picture on the red carpet at the CMT Music Awards in June 2014.