Vanessa Hudgens [1] looked happy to snap a selfie with her boyfriend Austin Butler when they explored Venice Beach, CA, together on Thursday. She isn't the only star who has fallen for the self-taken snap trend, everyone from Bradley Cooper [2] to Meryl Street can't resist capturing fun moments on their phone. It's easy to see why the Oxford English Dictionary proclaimed "selfie" to be the word of the year for 2013! Keep reading for Bradley, Meryl, Vanessa, and more stars taking selfies with fans, friends, family, and even former Secretary of State Hillary Clinton, and don't forget to check out our roundup of the best selfies of the year [3]!
Source: AKM-GSI [4]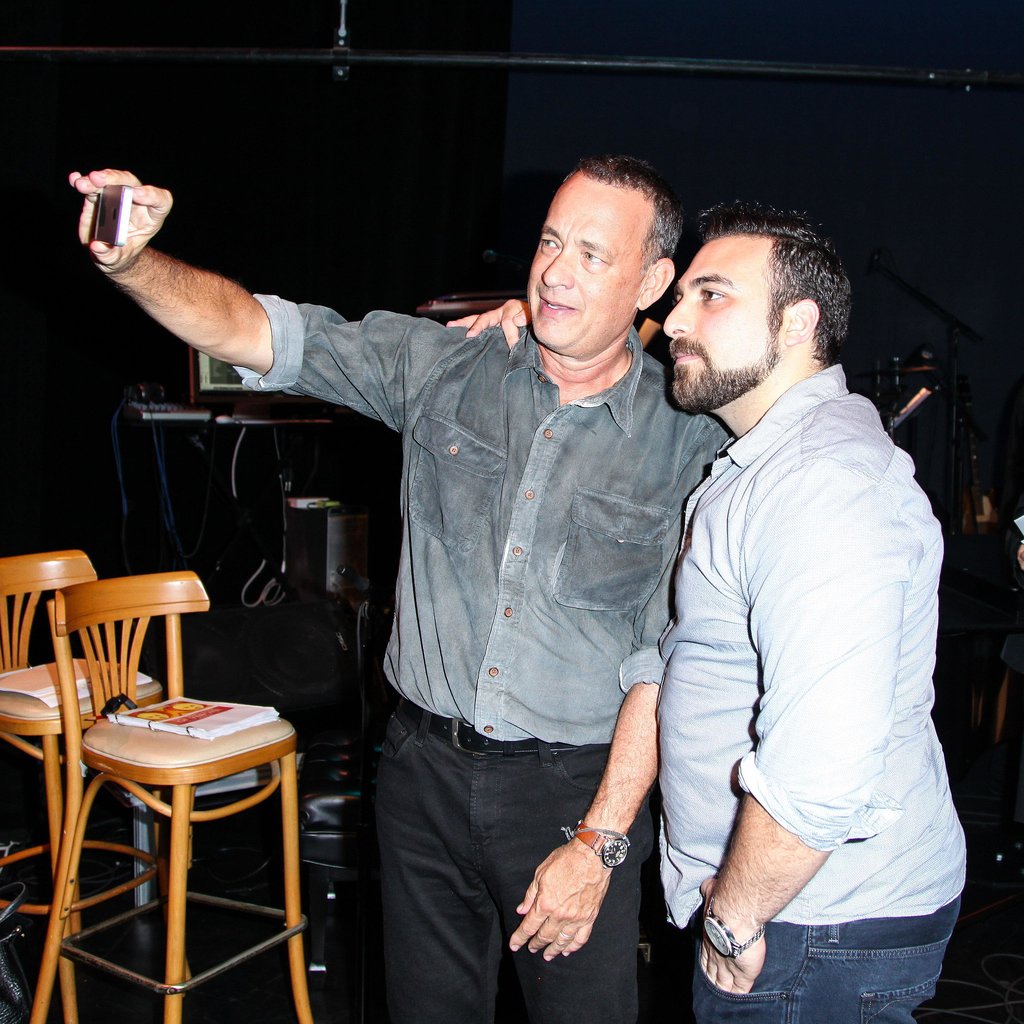 Tom Hanks [5] took a snap with a friend in September 2013 at a Shakespeare festival at Santa Monica College.
Source: Aleks Kocev/BFAnyc.com [6]
Alessandra Ambrosio took pictures of herself back in February 2013 during a trip to St. Barts.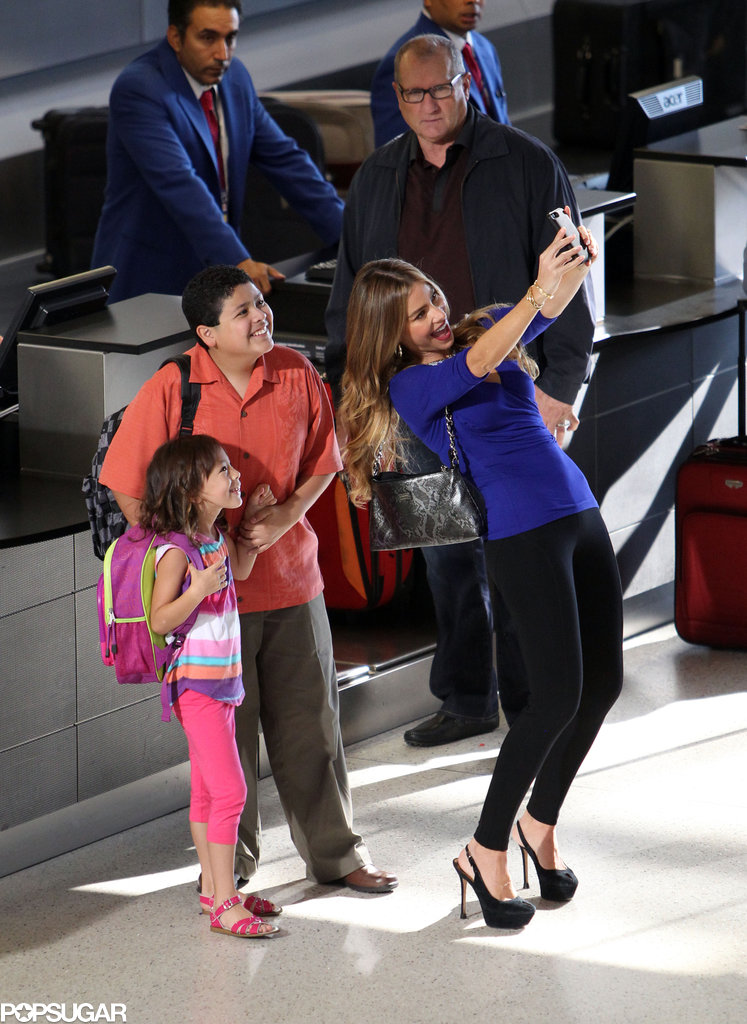 Sofia Vergara snapped a selfie with her costars Rico Rodriguez and Aubrey Anderson-Emmons on the LA set of Modern Family in August 2013.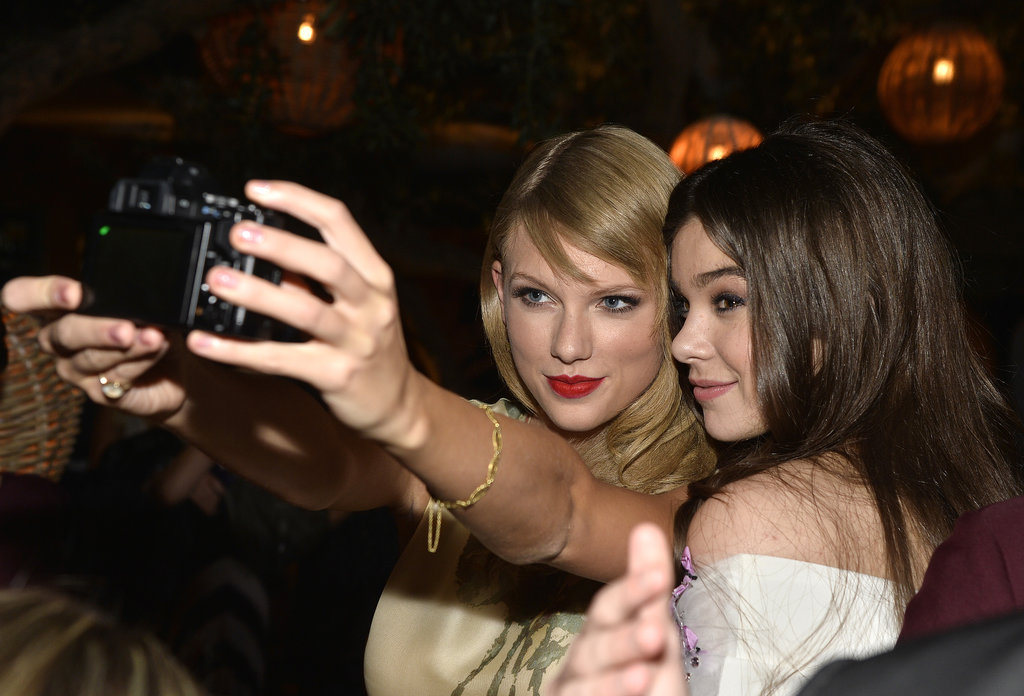 Taylor Swift [7] and Hailee Steinfeld took a selfie at the September 2013 premiere of Romeo and Juliet.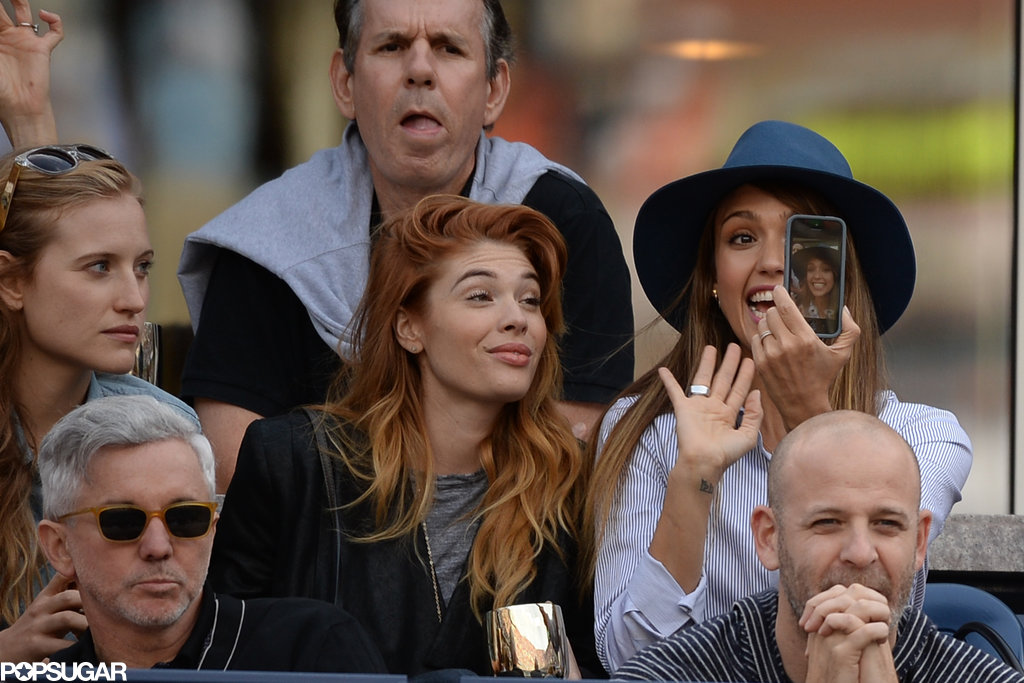 Jessica Alba [8] excitedly captured a picture of herself and friends at the US Open in NYC in September 2013.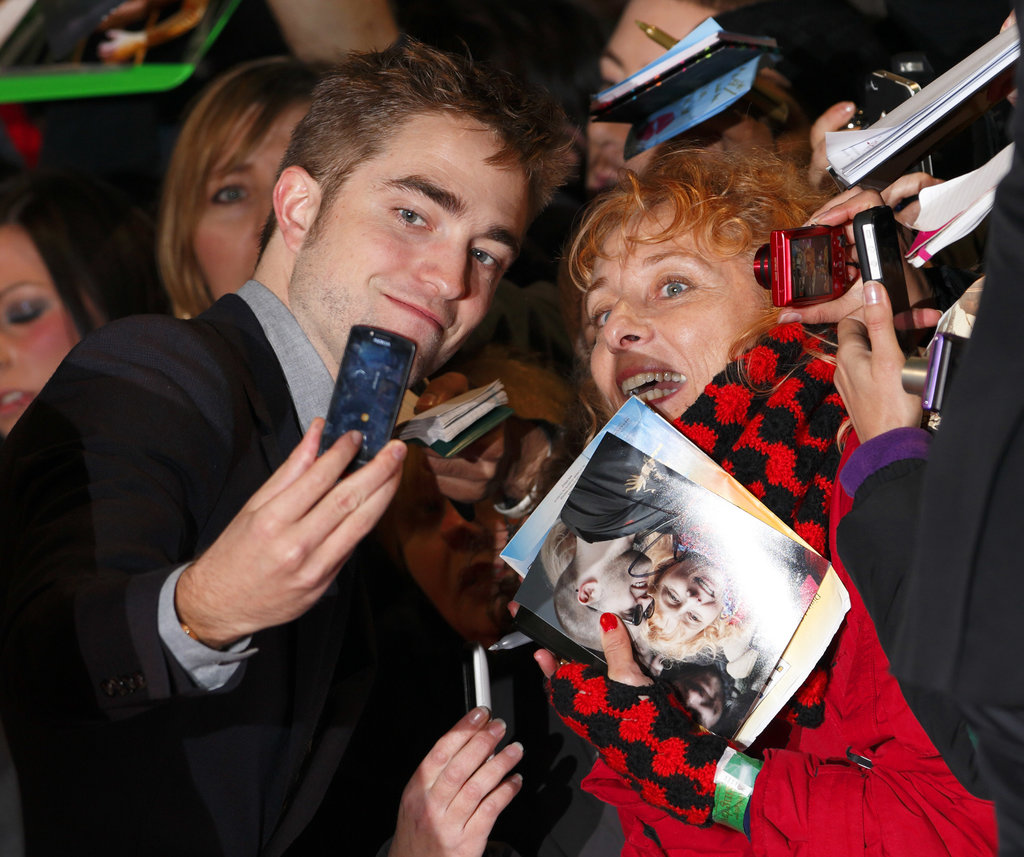 Robert Pattinson [9] smiled with a fan in November 2012 before heading into the London premiere of Breaking Dawn Part 2.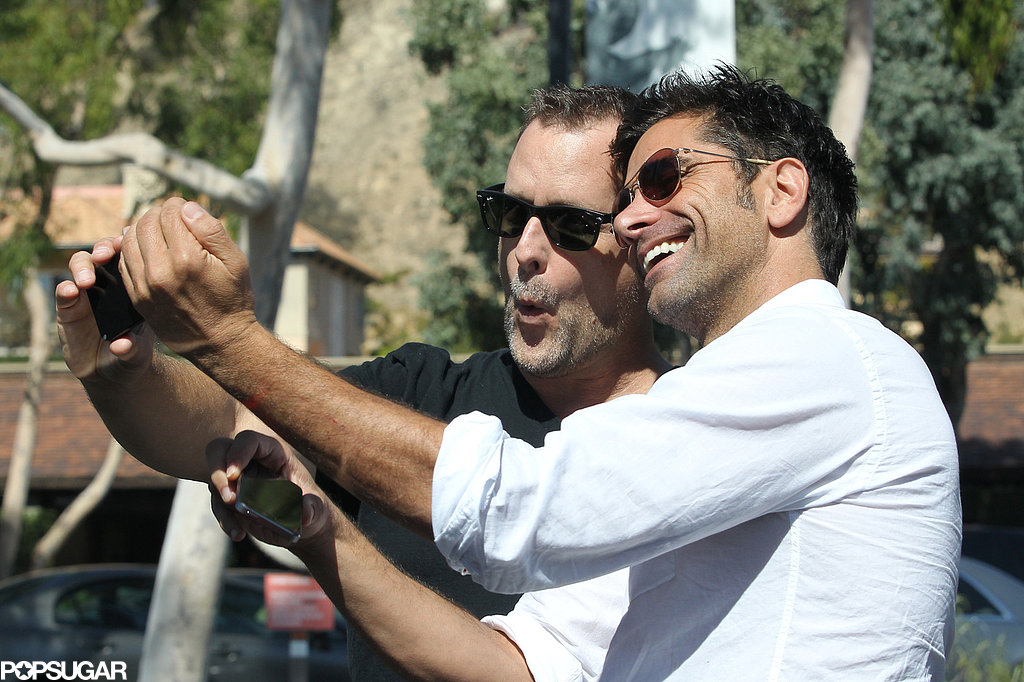 In September 2013, John Stamos and Dave Coulier took snaps together in LA.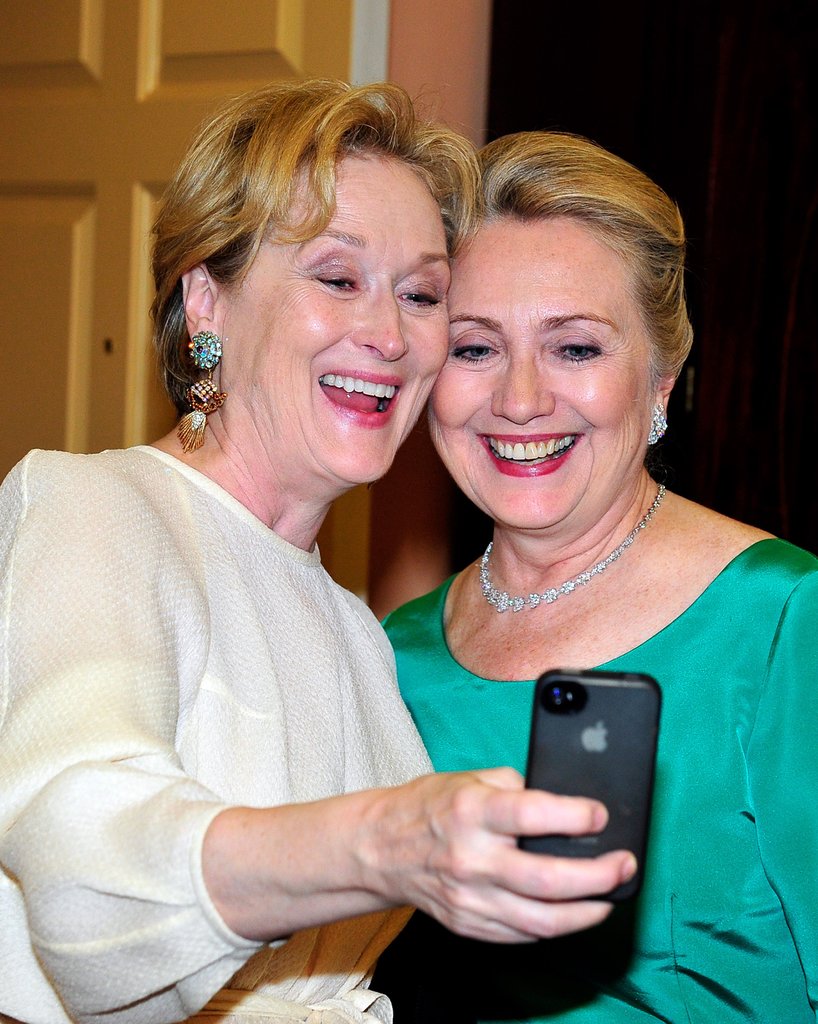 Meryl Streep [10] couldn't pass up an opportunity to take a selfie with Hillary Clinton during the Kennedy Center Honors in December 2012.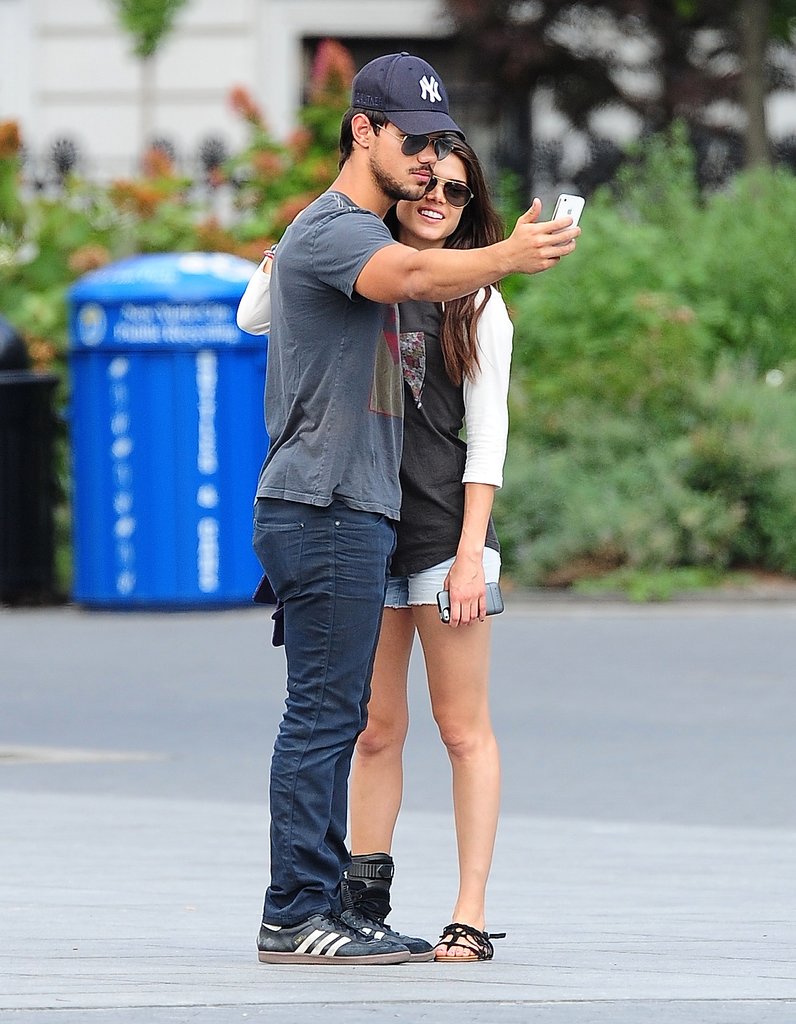 Taylor Lautner [11] took a photo of himself with new girlfriend Marie Avgeropoulos in NYC in July 2013.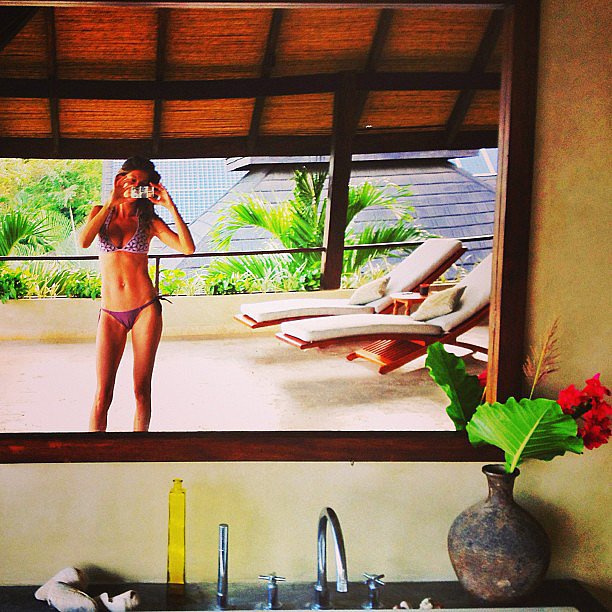 Gisele Bündchen put her bikini body on display in May 2013 when she snapped a picture on a porch.
Source: Instagram user giseleofficial [12]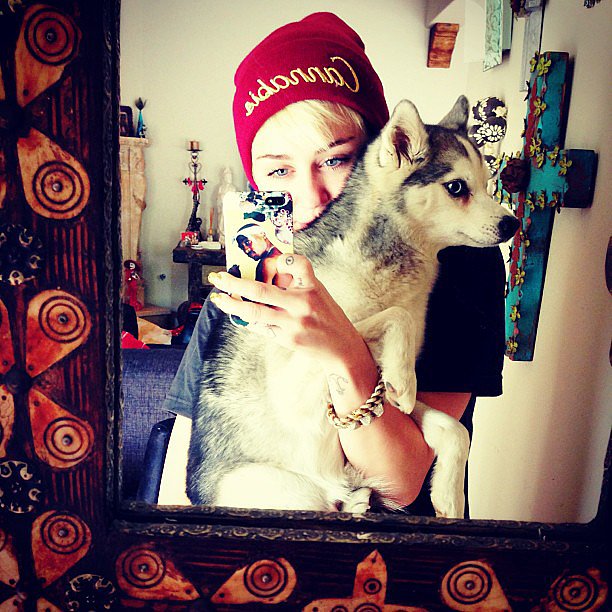 Miley Cyrus [13] took a selfie with one of her many pups in May 2013.
Source: Instagram user mileycyrus [14]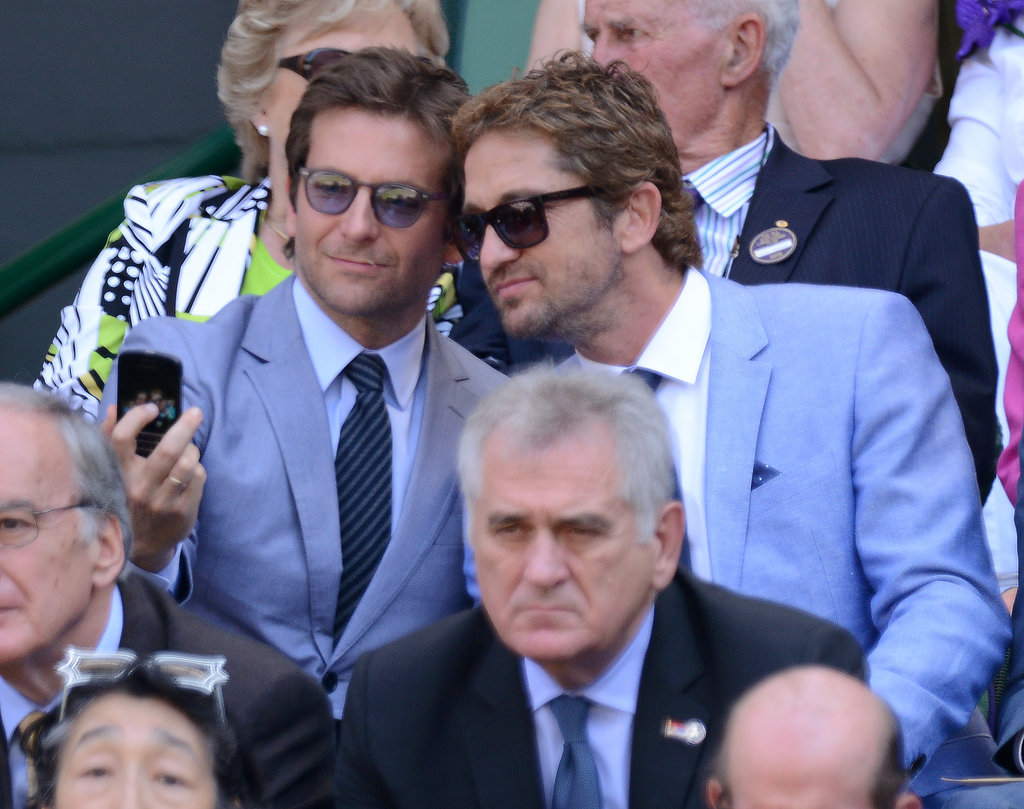 Gerard Butler [15] and Bradley Cooper [16] took a snap together at Wimbledon [17] in July 2013.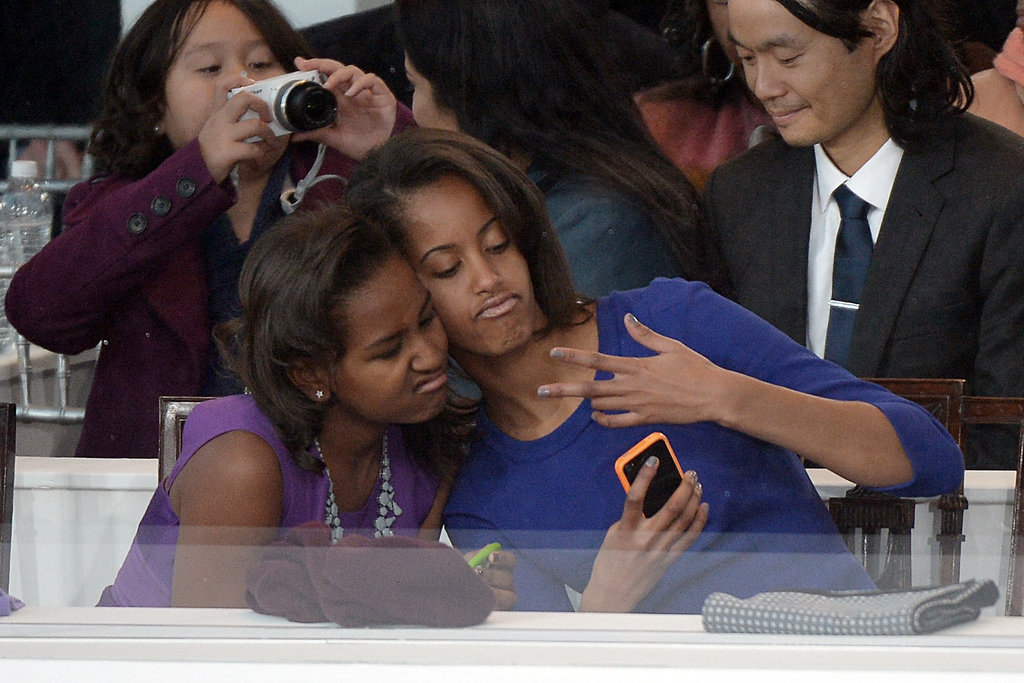 In January 2013, Malia Obama and Sasha Obama got silly for a selfie while sitting in the stands during the 2013 Presidential Inauguration Parade.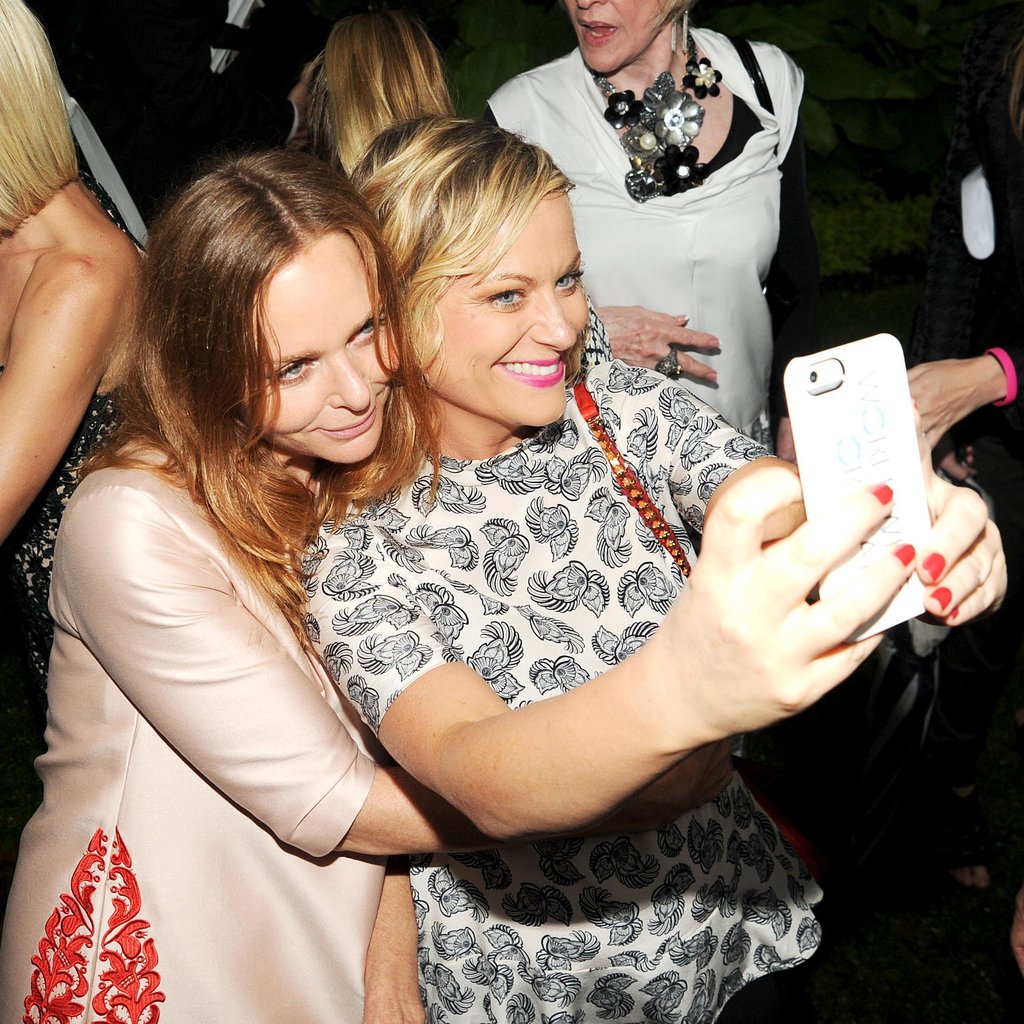 In June 2013, Amy Poehler [18] snapped a selfie with Stella McCartney [19] at Stella's Spring 2014 presentation in NYC.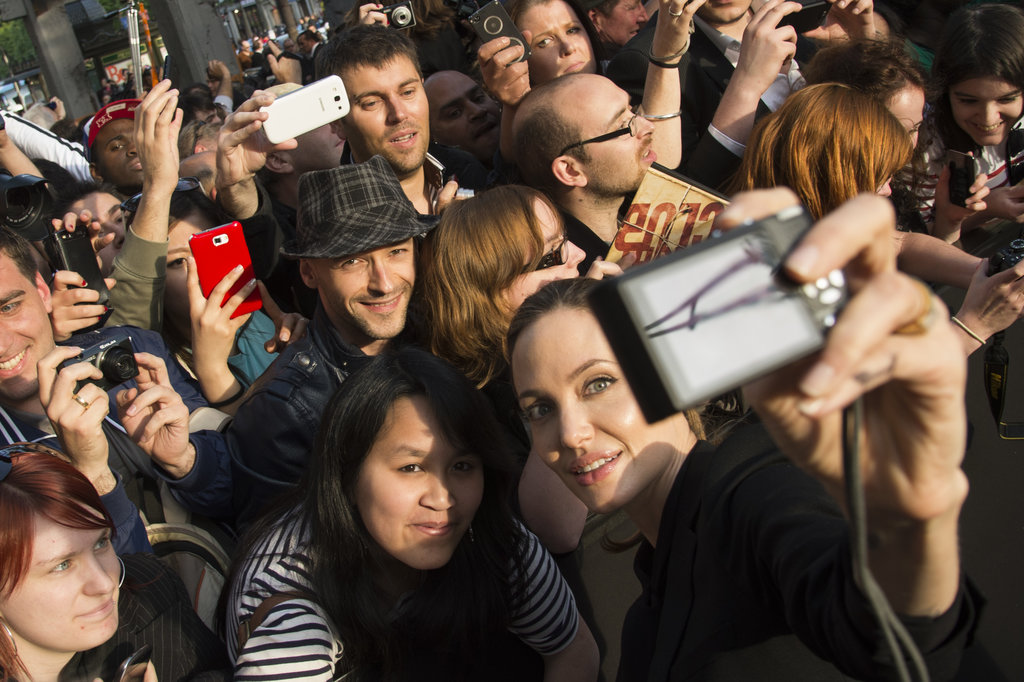 Angelina Jolie [20] smiled for a photo while attending Brad Pitt [21]'s Paris premiere of World War Z in June 2013.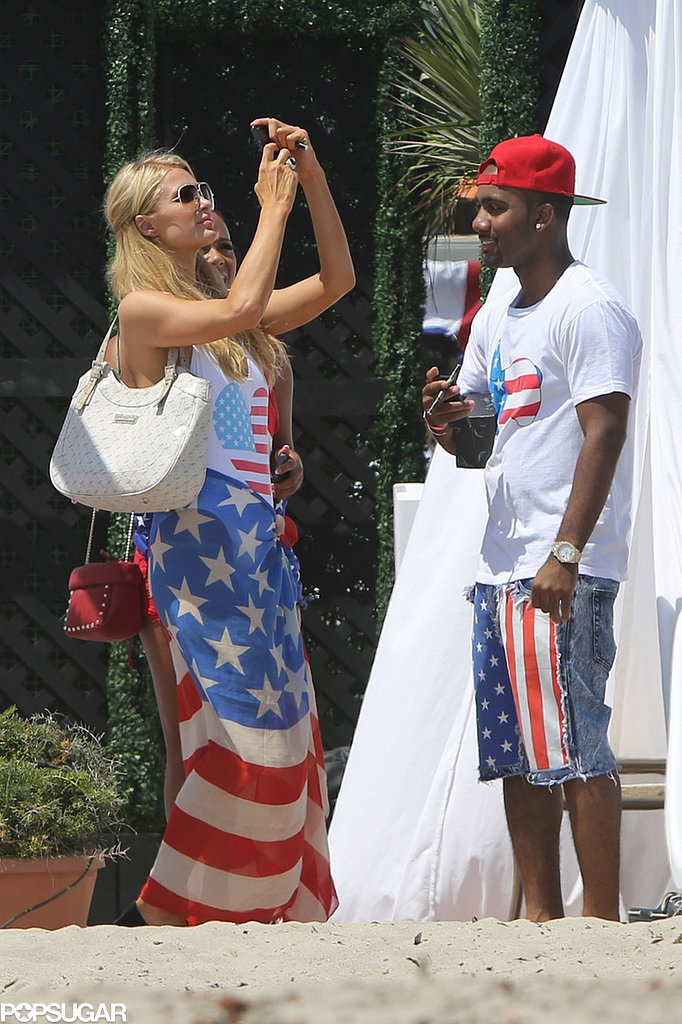 Paris Hilton [22] took out her phone during a Fourth of July fete in 2013 to snap a photo.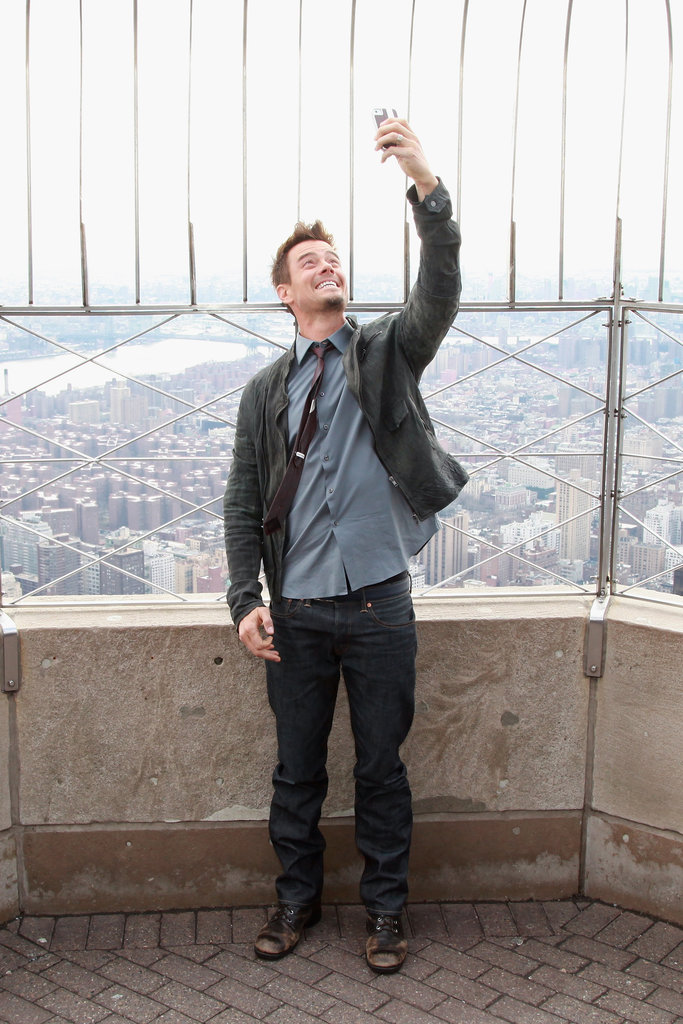 Josh Duhamel [23] captured his February 2013 visit to the Empire State Building.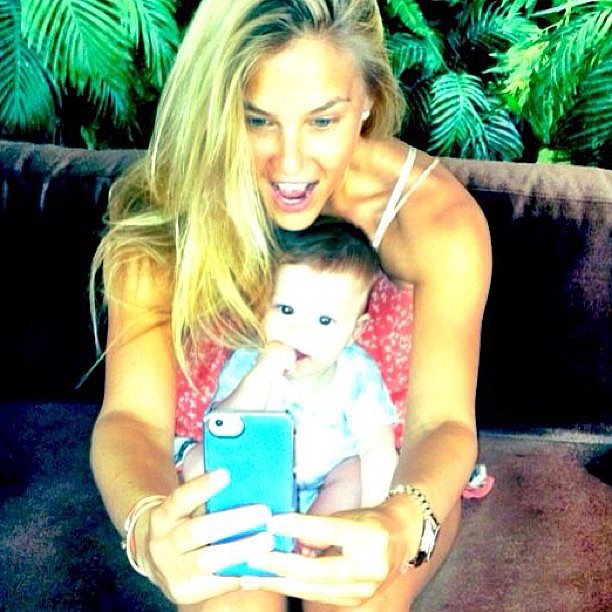 Bar Refaeli [24] was happy to take a photo with a young friend in May 2013.
Source: Instagram user barrefaeli [25]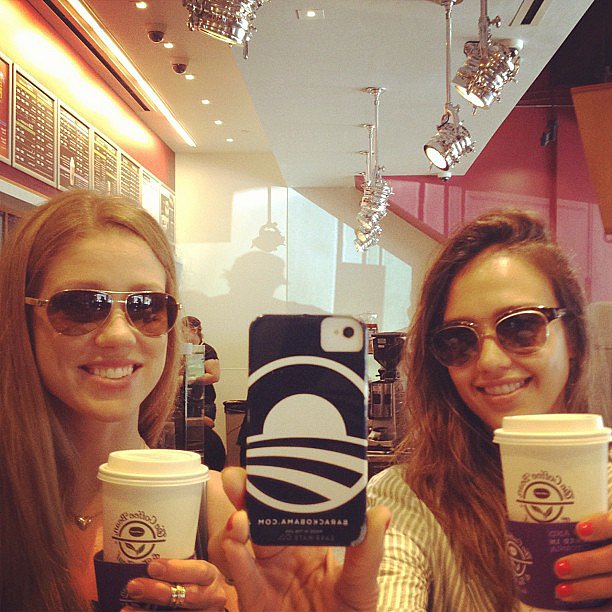 In August 2012, Jessica Alba [26] used a handy coffee-shop mirror to take a photo of herself and a friend.
Source: Instagram user jessicaalba [27]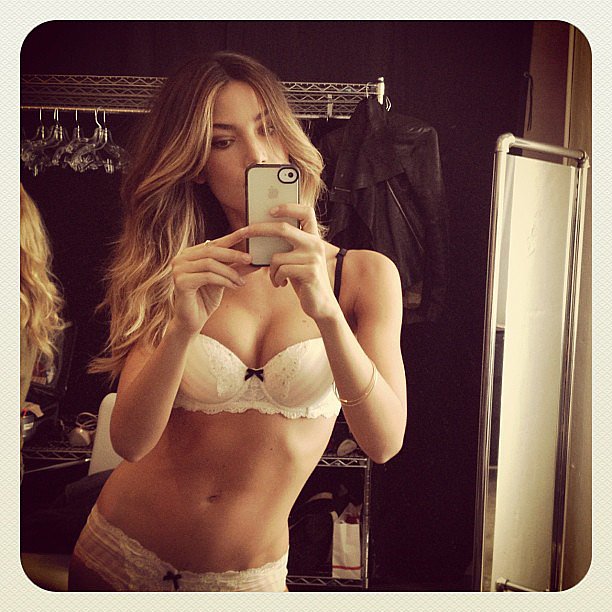 In November 2013, Lily Aldridge worked her stuff in front of a mirror for a selfie.
Source: Instagram user officiallilyaldridge [28]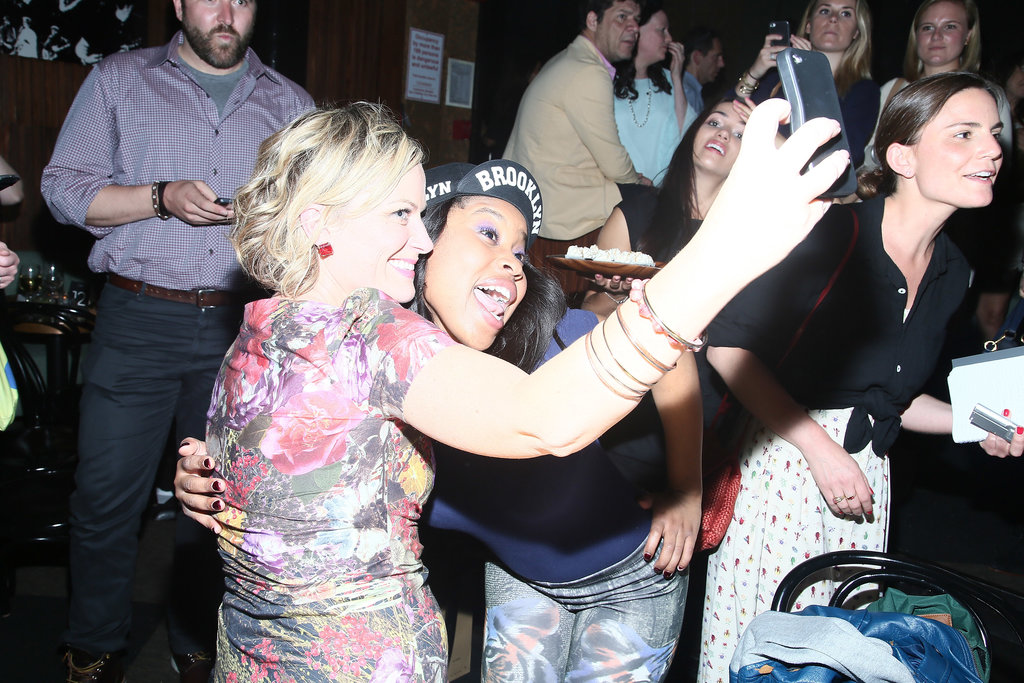 Amy Poehler [29] and Dominique Fishback got snap happy in May 2013 during a performance of These Girls in NYC.
Justin Bieber snapped a photo of his abs while hanging out in a gym in April 2013.
Source: Instagram user justinbieber [30]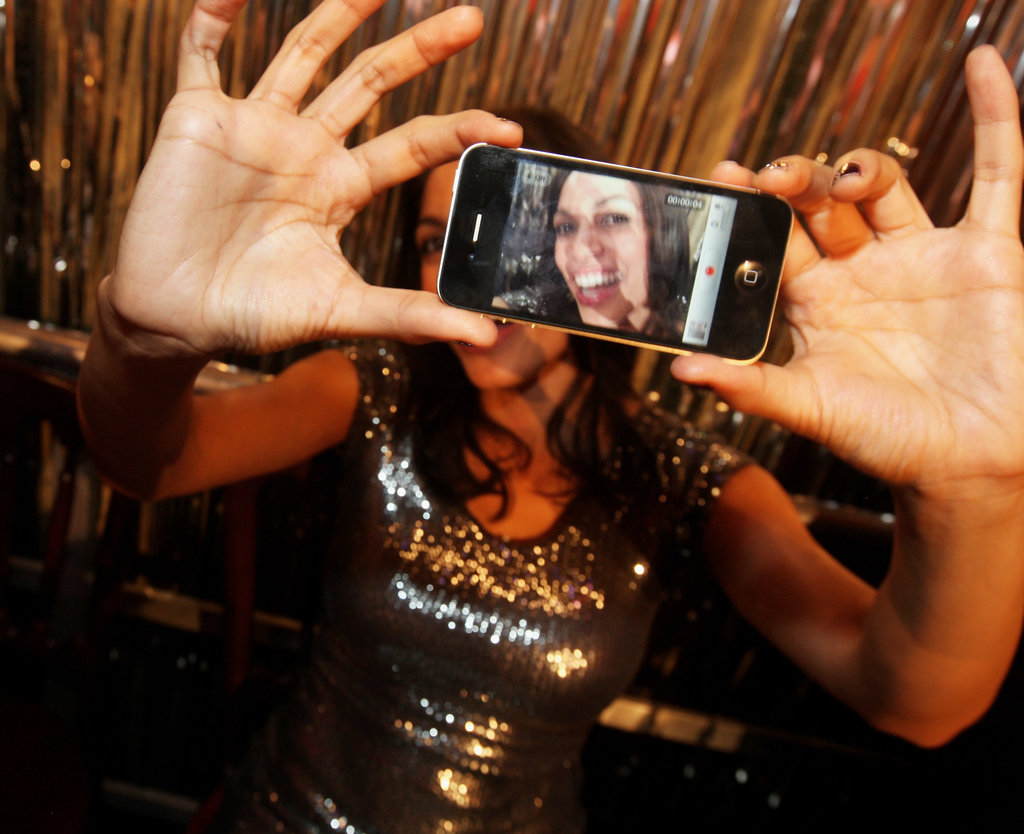 In January 2012, Rosario Dawson [31] took a picture of herself before an event in Cologne, Germany.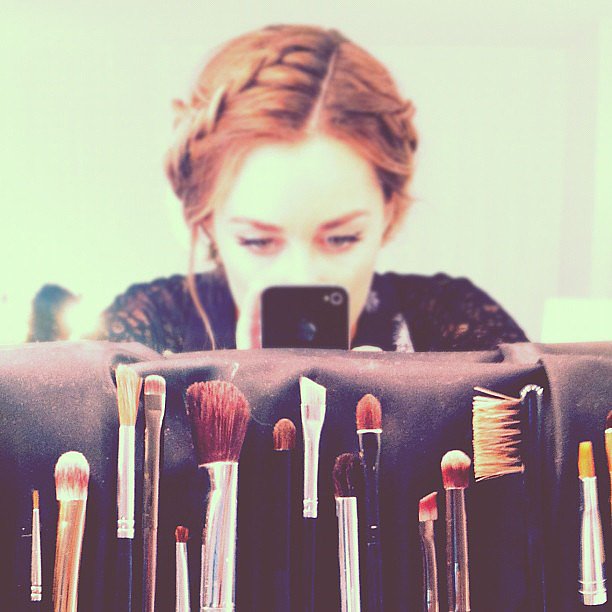 Lauren Conrad [32] got artsy in August 2012 when she snapped this self-taken photo.
Source: Instagram user laurenconrad [33]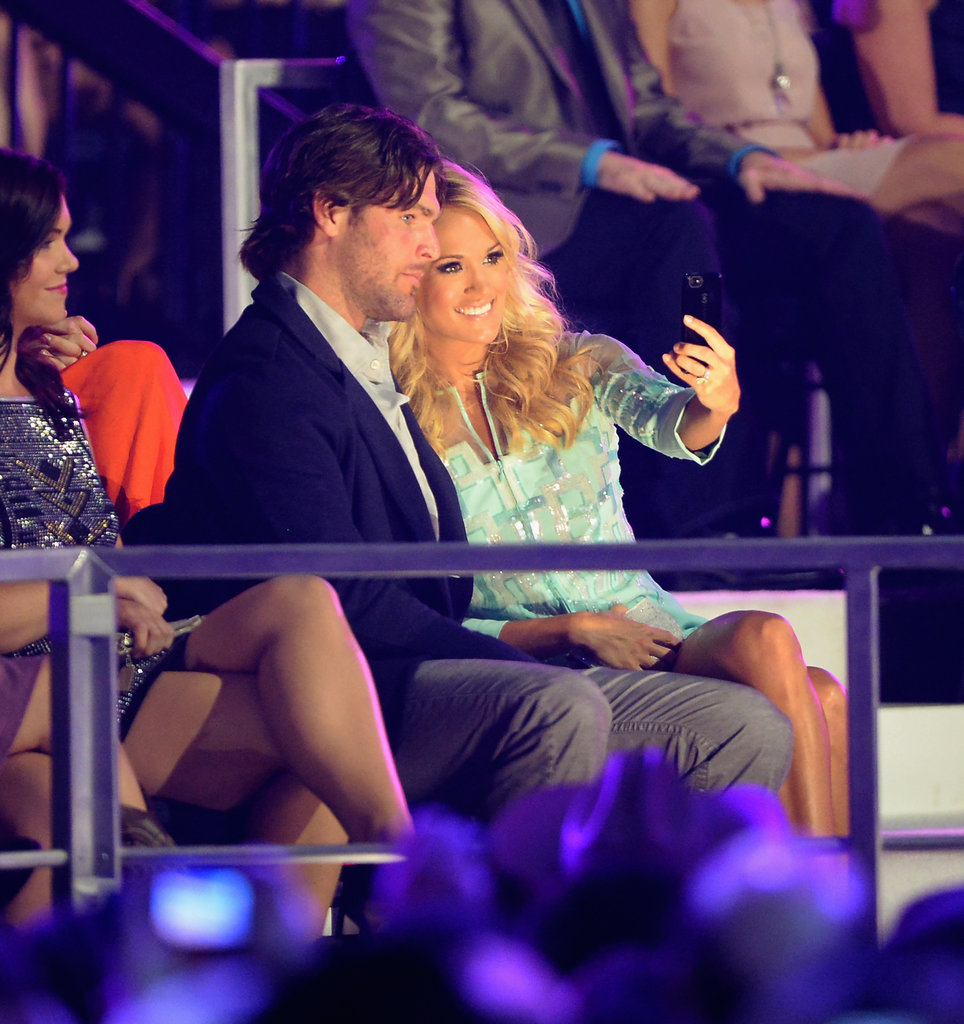 Carrie Underwood [34] turned the camera on herself and husband Mike Fisher at the CMT Awards in Nashville in June 2013.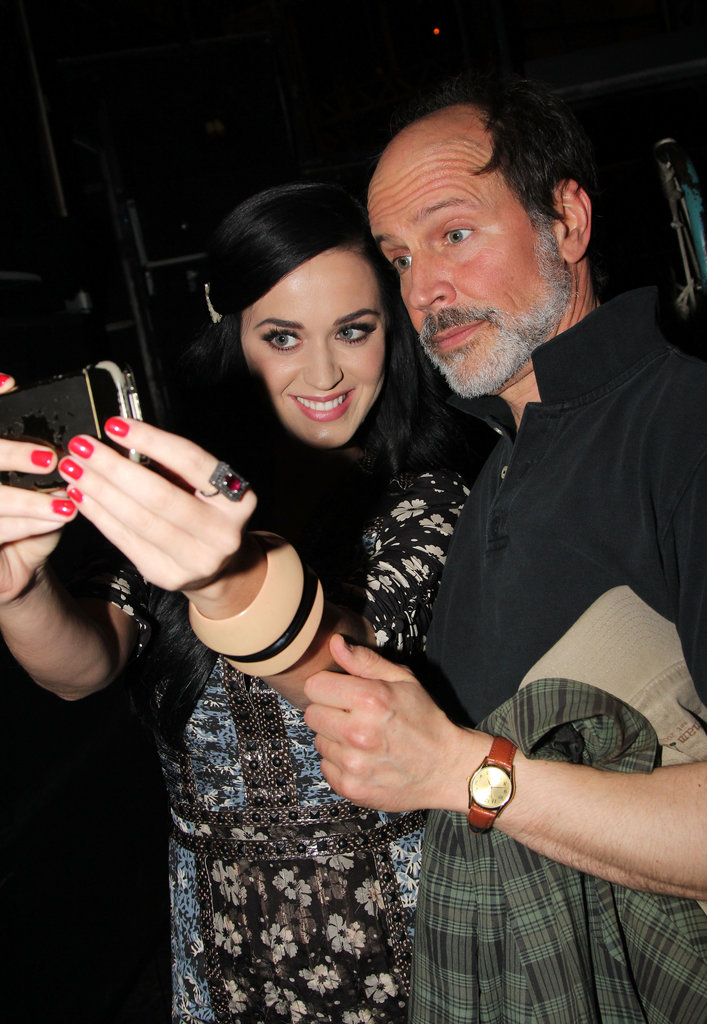 Katy Perry [35] put on her best grin for a self-taken snap with Marcus Neville during a stop to see Kinky Boots on Broadway in May 2013.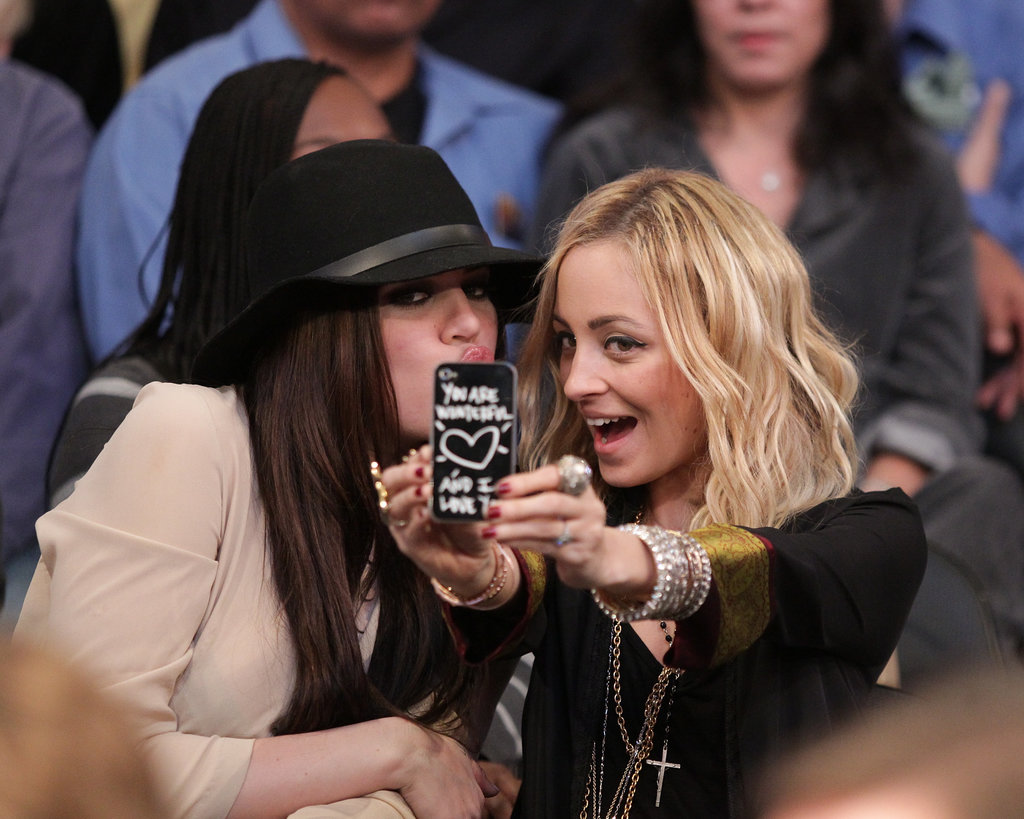 Khloé Kardashian and Nicole Richie [36] took a break from watching a January 2011 Lakers game to pose for a picture courtside.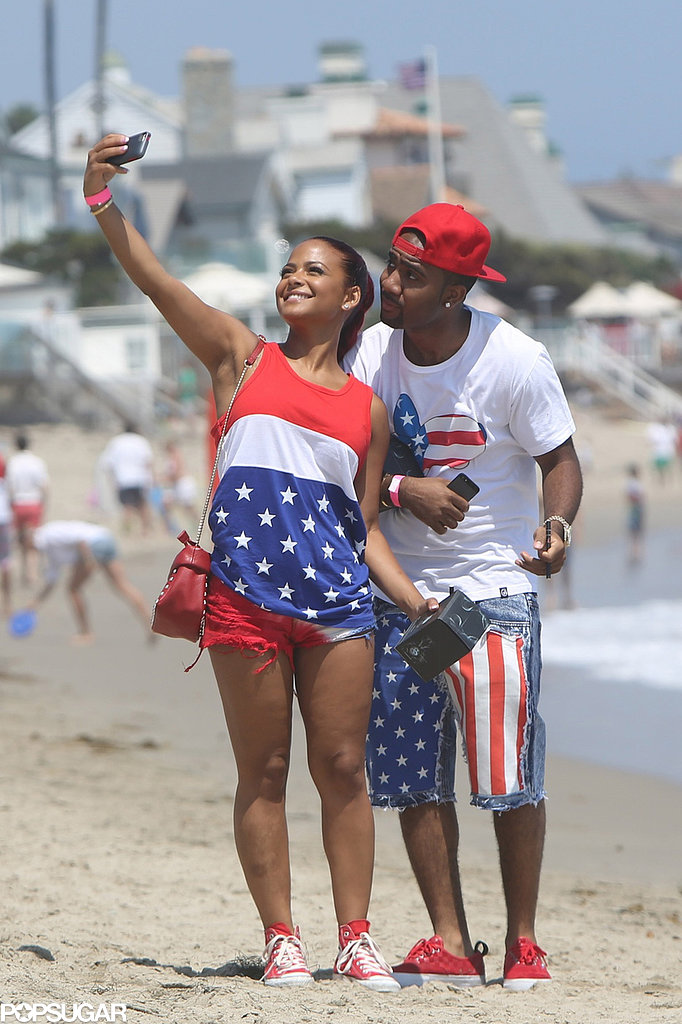 Christina Milian posed with a friend in July 2013 for a beach selfie.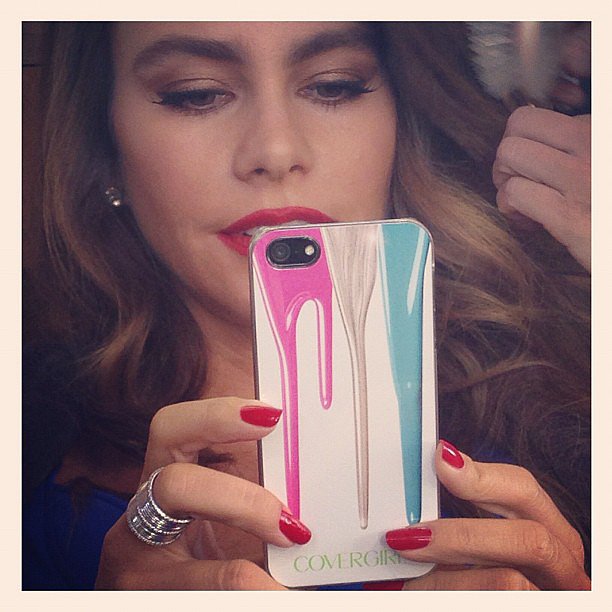 In December 2012, Sofia Vergara snapped a selfie while getting pampered in the makeup chair.
Source: Instagram user sofiavergara [37]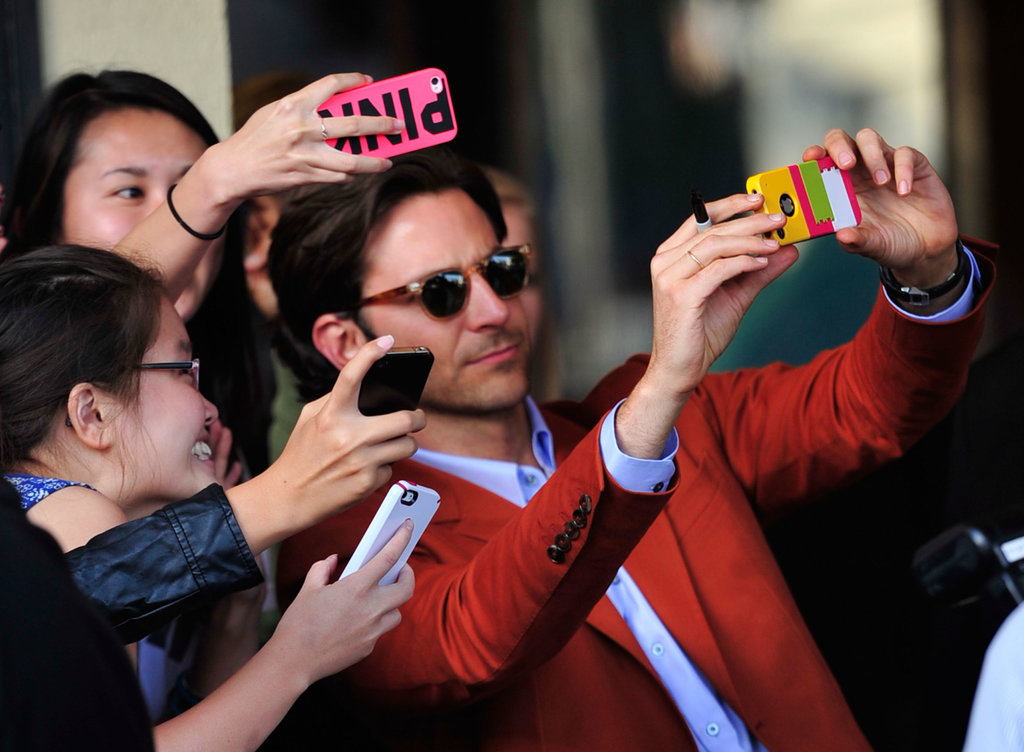 Bradley Cooper [38] was more than comfortable surrounded by camera phones at the LA premiere of The Hangover III in May 2013.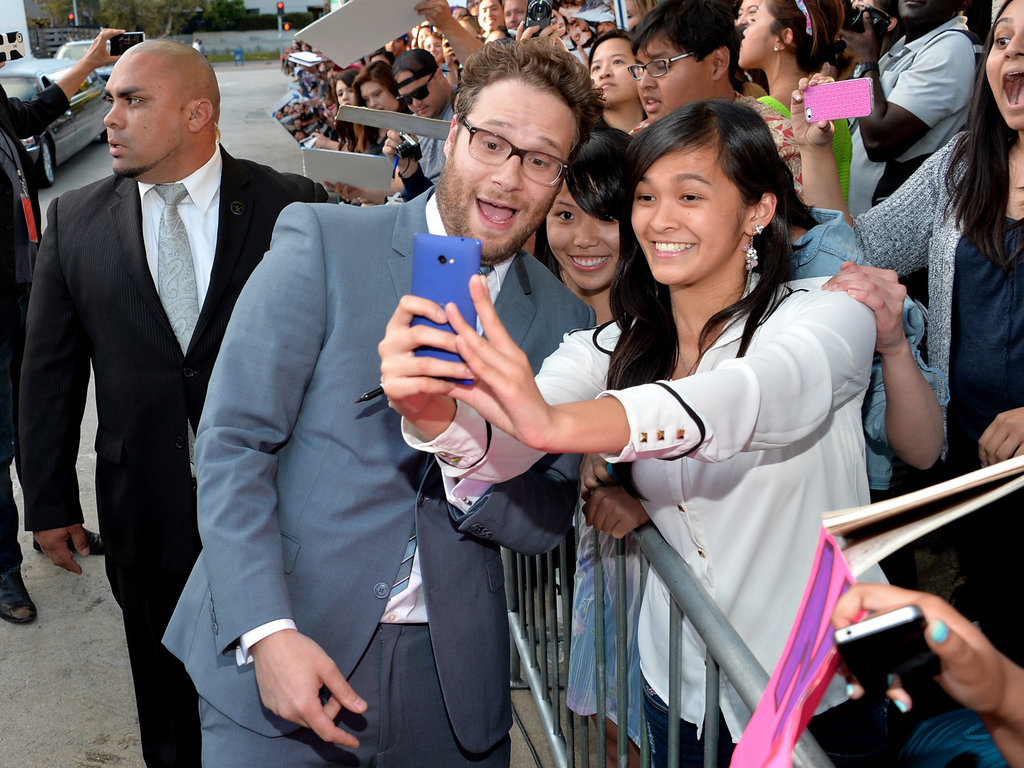 Seth Rogen [39] stopped for a snap with fans during the LA premiere of This Is the End in June 2013.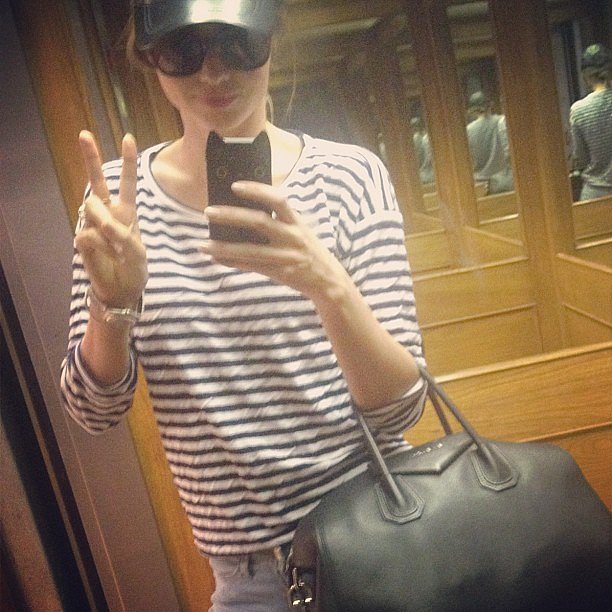 Miranda Kerr [40] stopped for a quick photo in an elevator in March 2013.
Source: Instagram user mirandakerr [41]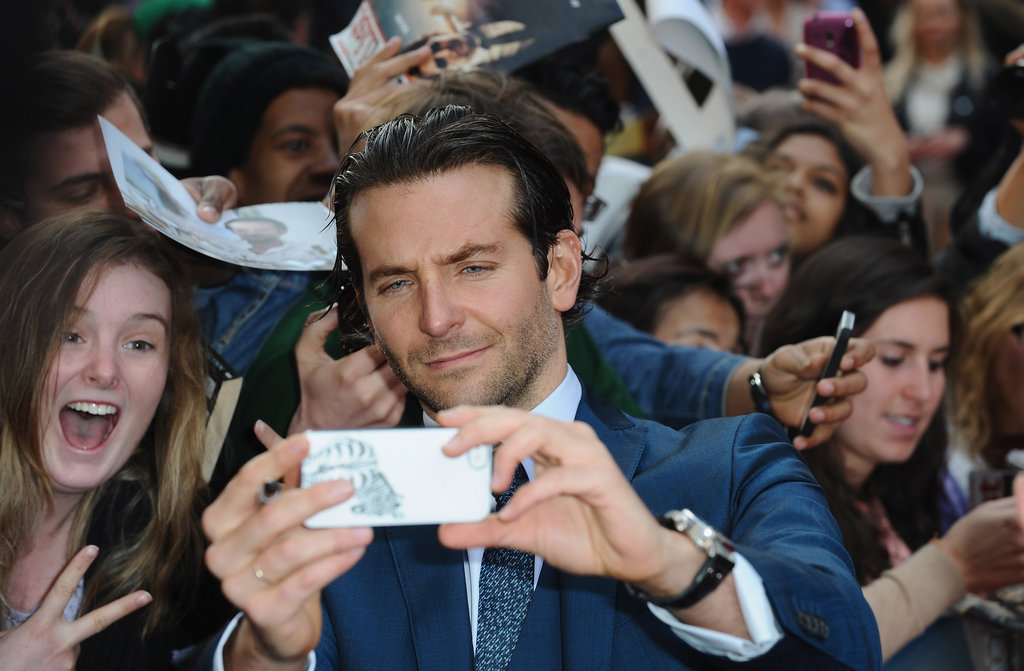 Bradley Cooper [42] snapped a shot of himself with fans at the London premiere of The Hangover Part III in May 2013.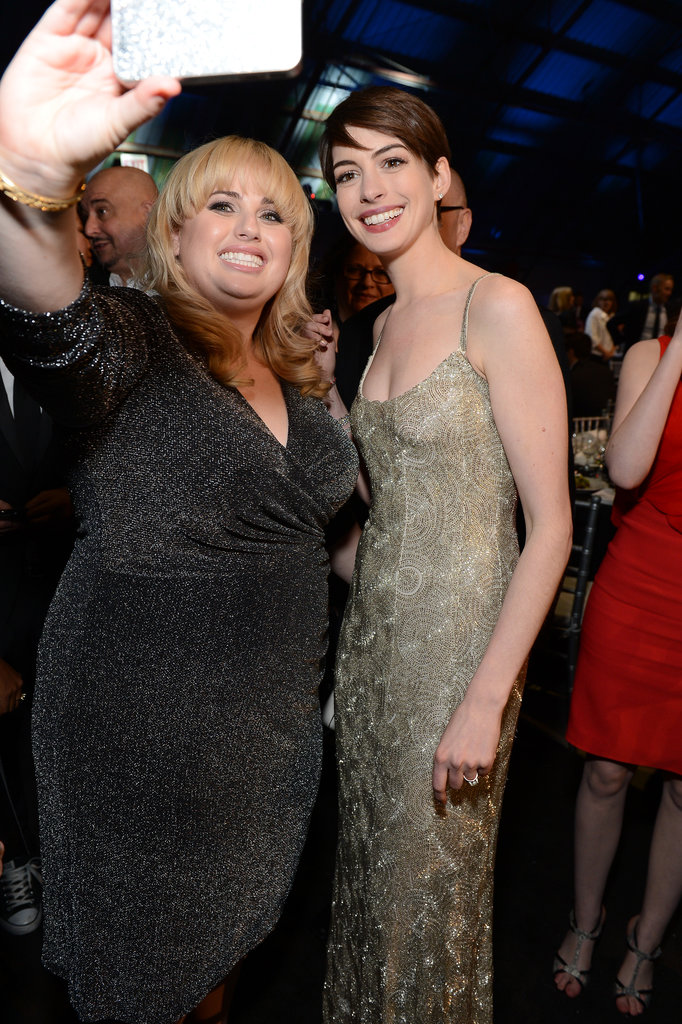 Rebel Wilson and Anne Hathaway [43] teamed up for a picture in January 2013 during the Critics' Choice Awards.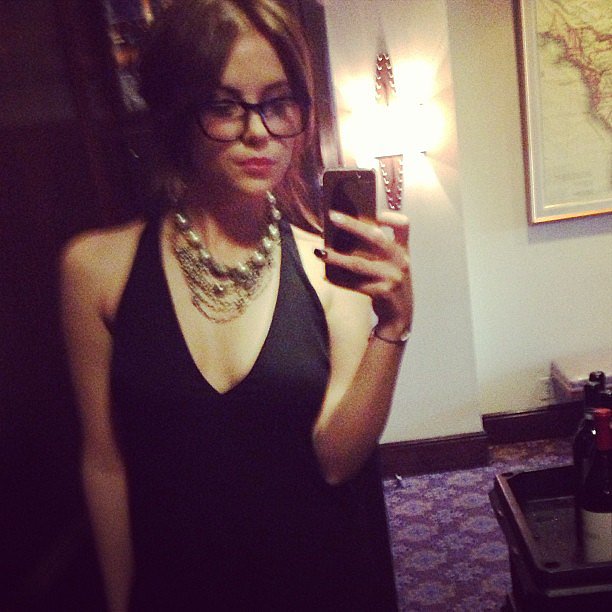 Ashley Benson captured a moment in February 2013 while wearing a slinky black dress.
Source: Instagram user itsashbenzo [44]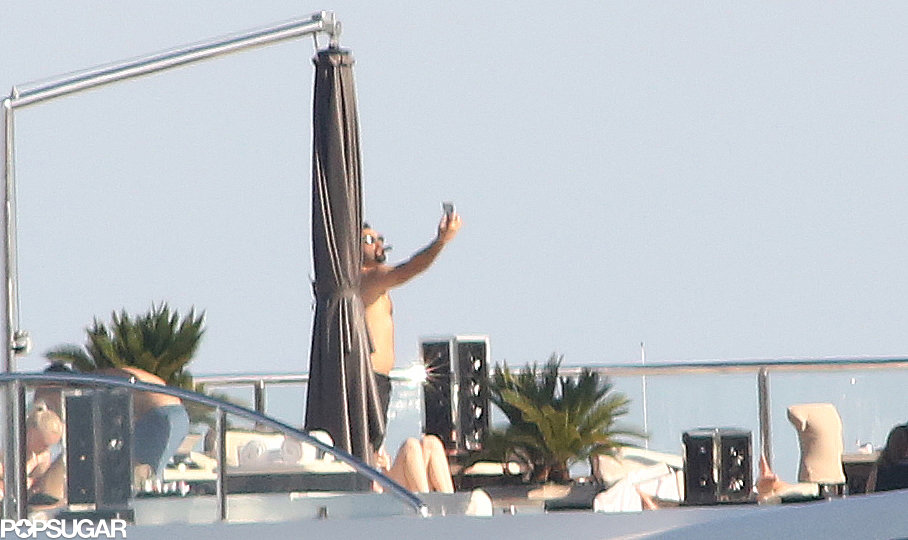 Leonardo DiCaprio [45] captured the moment by snapping a shirtless [46] selfie during a yacht party in the South of France in May 2013.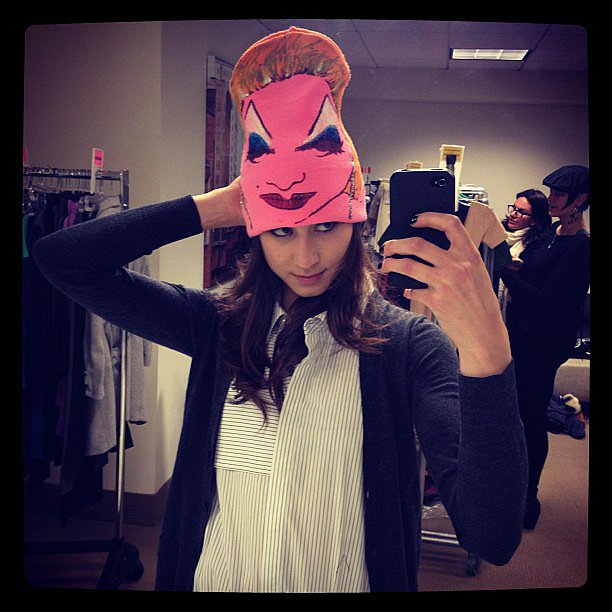 Pretty Little Liars star Troian Bellisario took a picture of herself in a funny hat in March 2013.
Source: Instagram user sleepinthegardn [47]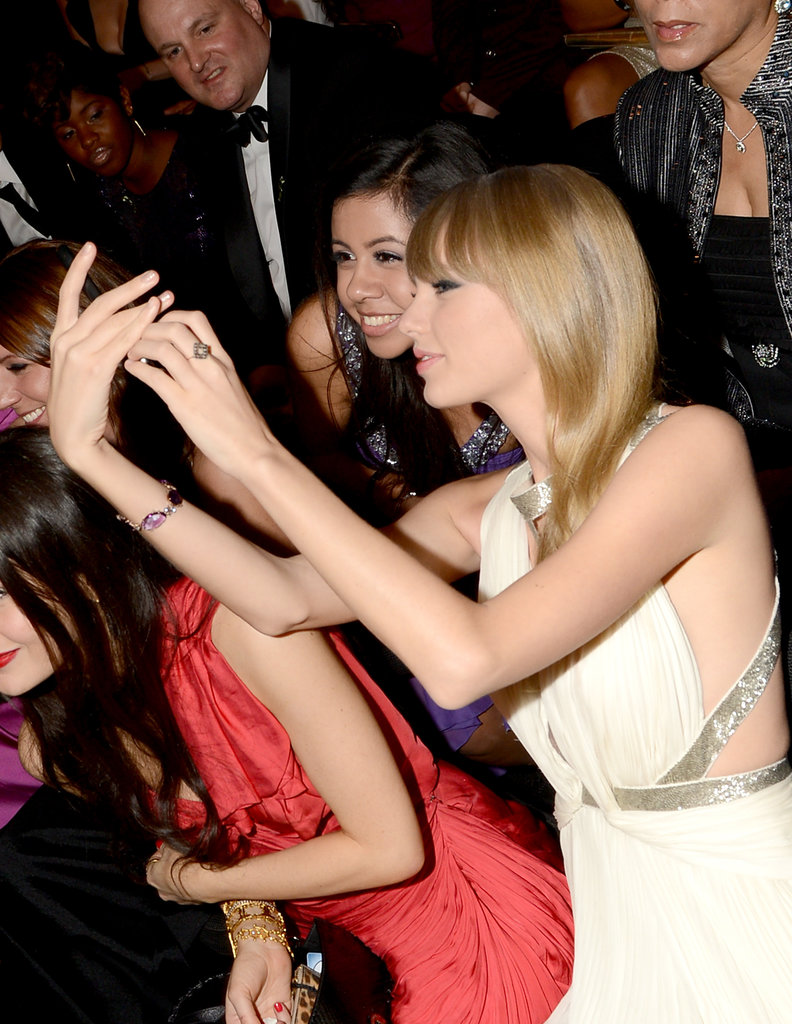 Taylor Swift [48] snapped a photo of herself with a friend at the Grammy Awards back in February 2013.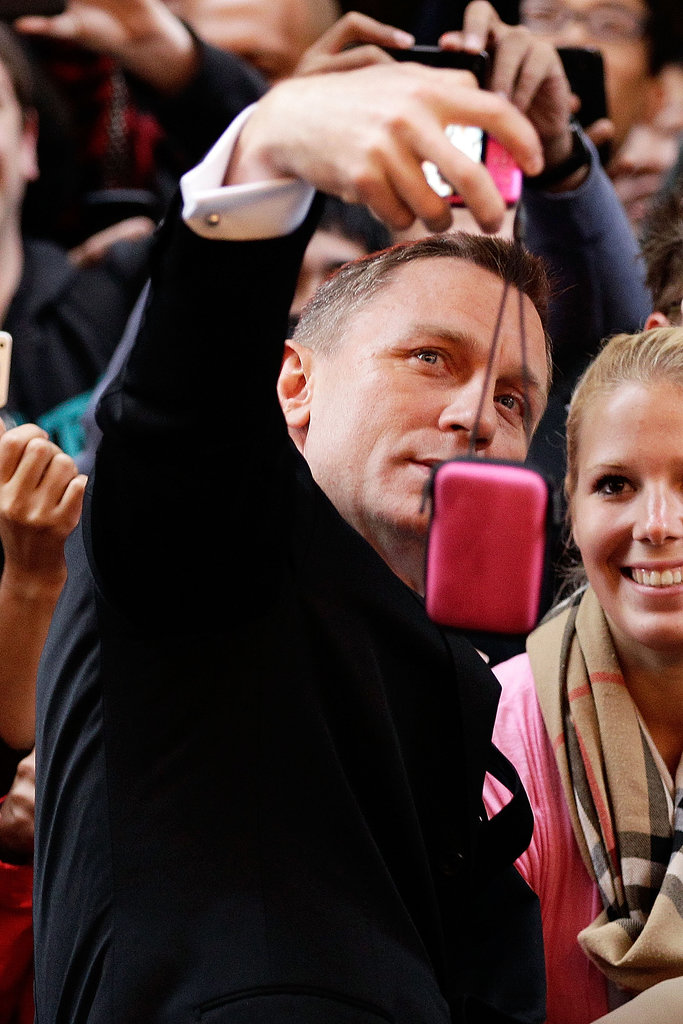 Daniel Craig [49] held onto a camera for a fan while at an event in Australia in November 2012.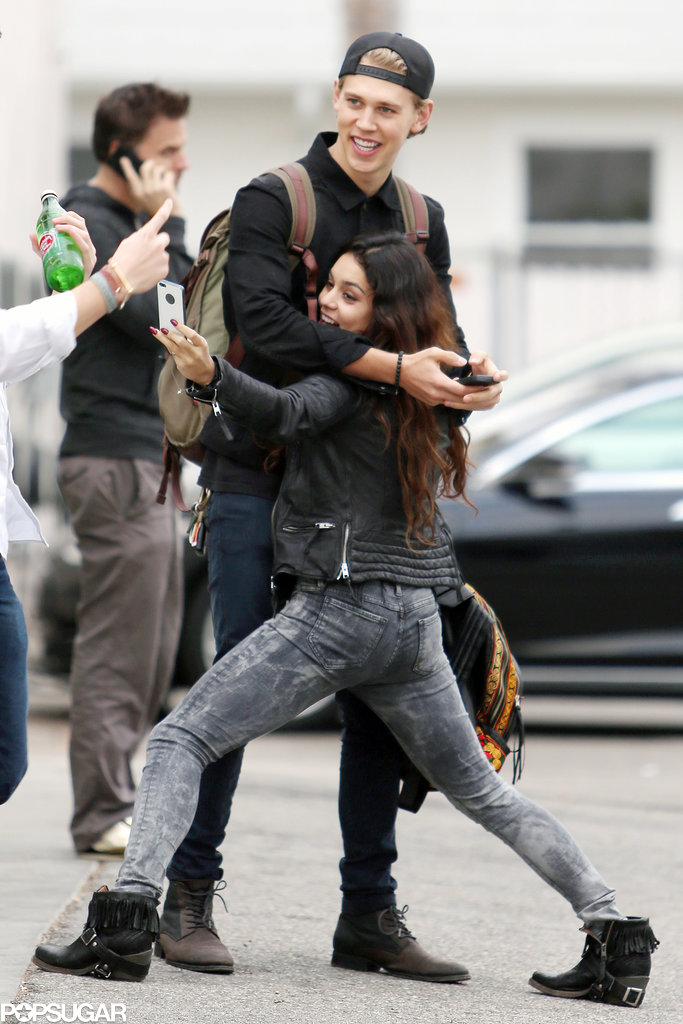 In December 2013, Vanessa Hudgens [50] got silly while taking a selfie with boyfriend Austin Butler in Venice Beach, CA.