Stars are flooding into NYC to promote their latest projects at the Tribeca Film Festival! Adam Levine brought his fiancée, Behati Prinsloo, to the premiere of his latest project, Begin Again, on Saturday, while James Franco [1] and Emma Roberts met up to screen Palo Alto on Thursday. Those weren't the only famous faces that have popped up at the festival as Mindy Kaling, Bryan Cranston, Emma Watson [2], and Katie Holmes [3] have all made appearances over the past week. Keep scrolling to see who else has popped up at the Big Apple's biggest film festival!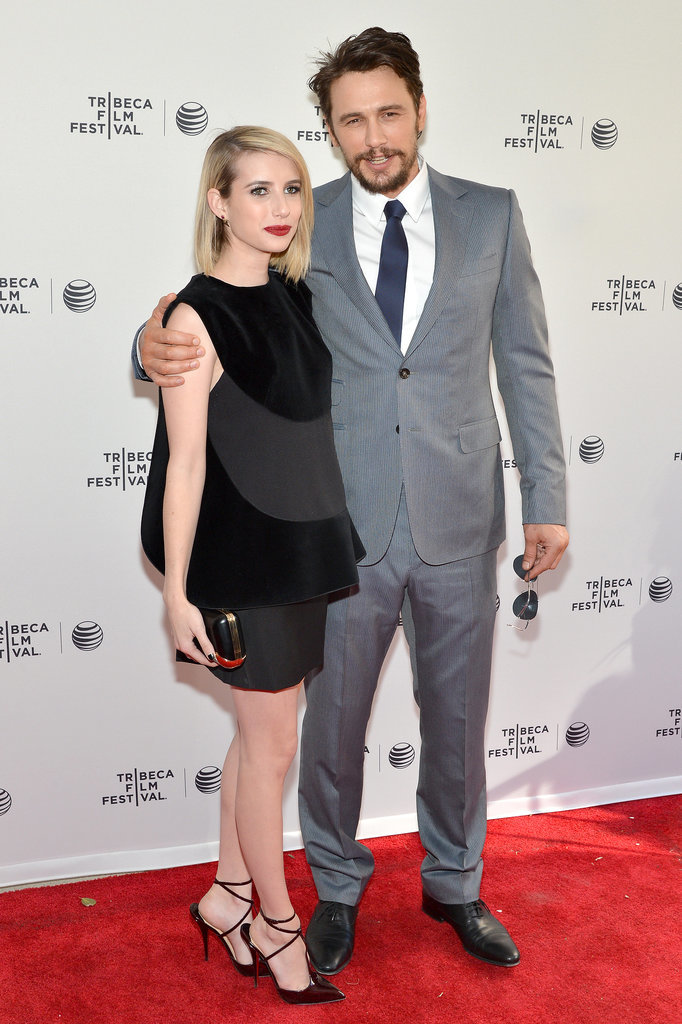 James Franco [4] and Emma Roberts premiered Palo Alto.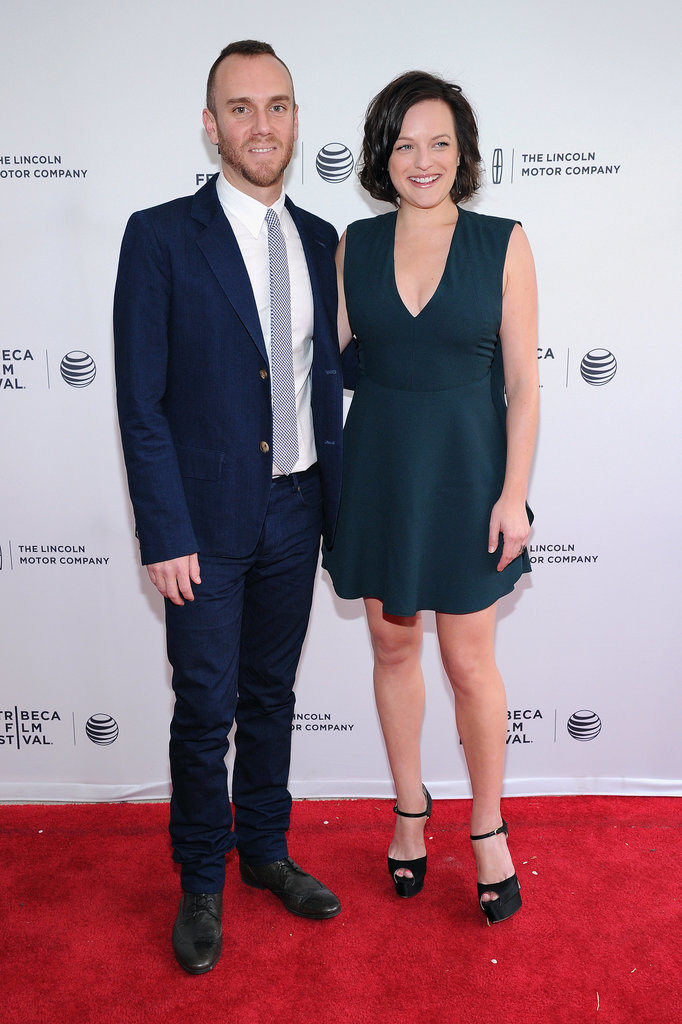 Charlie McDowell and Elisabeth Moss [5] screened The One I Love.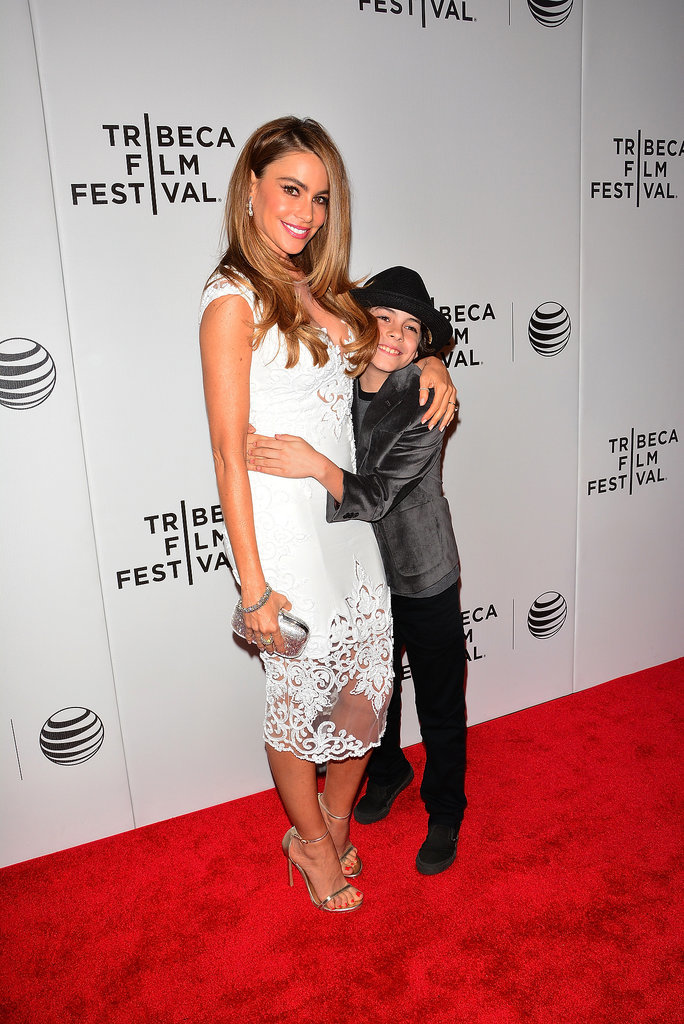 Sofia Vergara got close to her pint-size Chef costar Emjay Anthony at their premiere.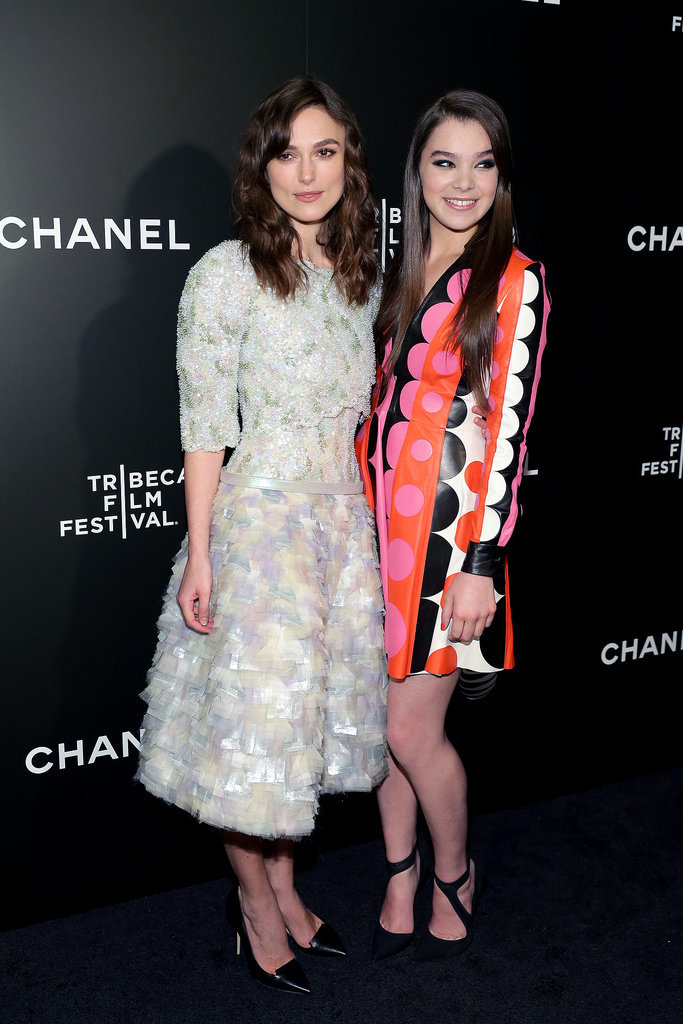 Keira Knightley [6] and Hailee Steinfeld screened Begin Again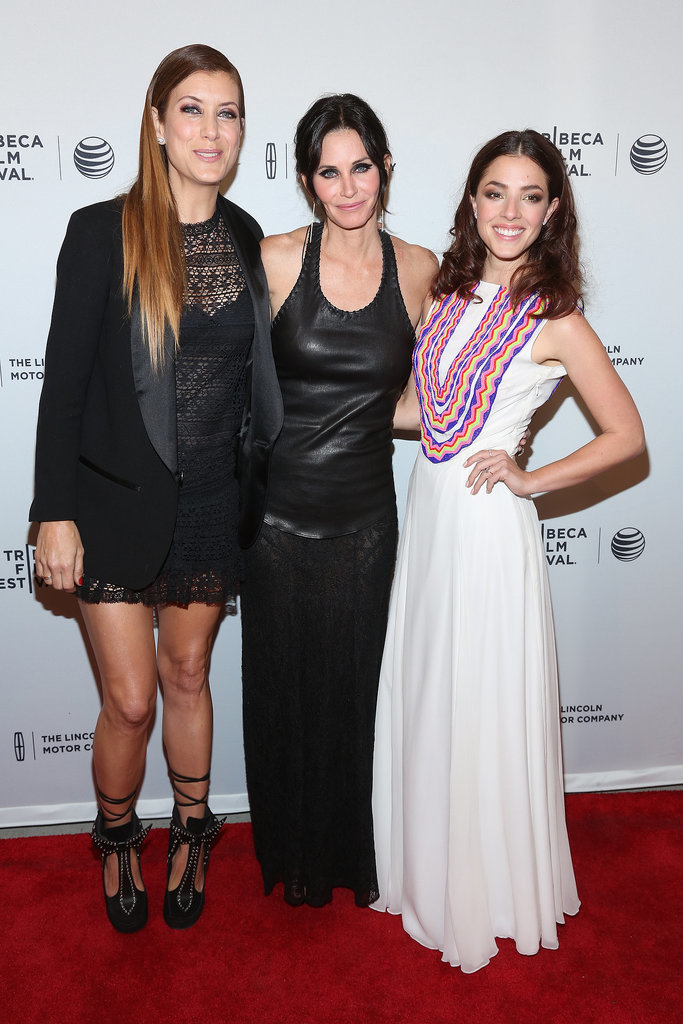 Courteney Cox [7] joined Kate Walsh [8] and Olivia Thirlby at the premiere of Just Before I Go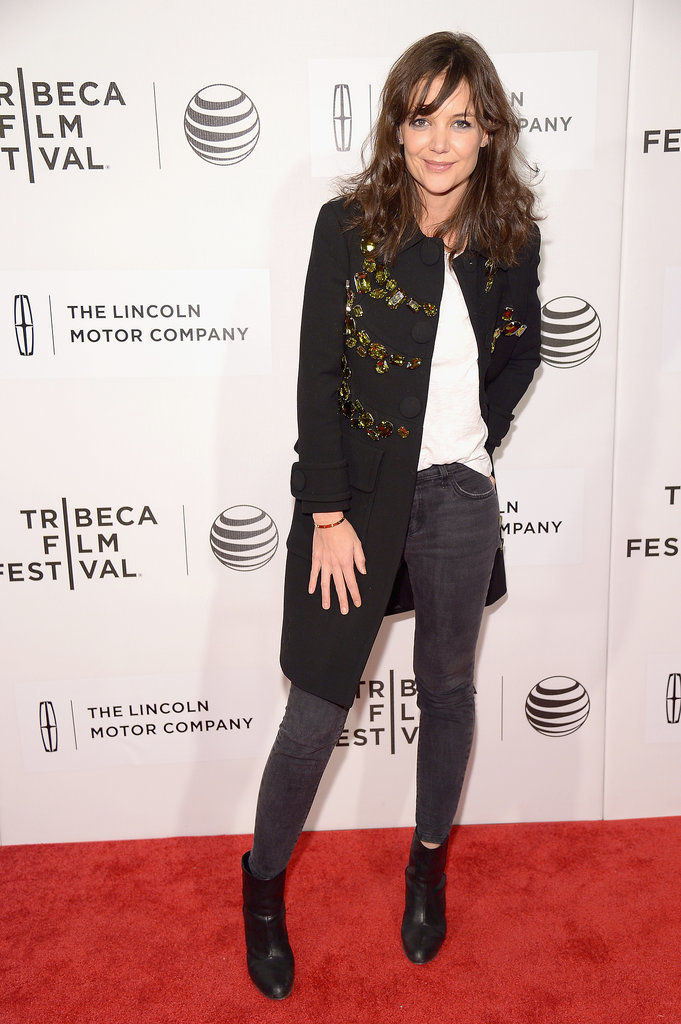 Katie Holmes [9] attended the Boulevard premiere.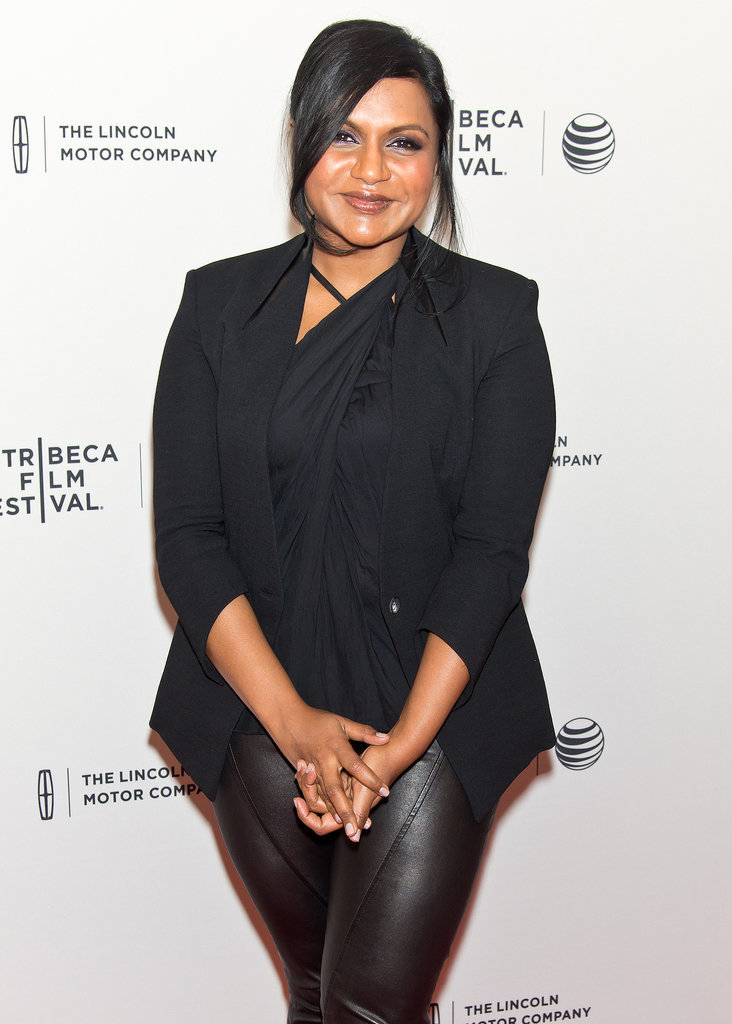 Mindy wore an all-black ensemble.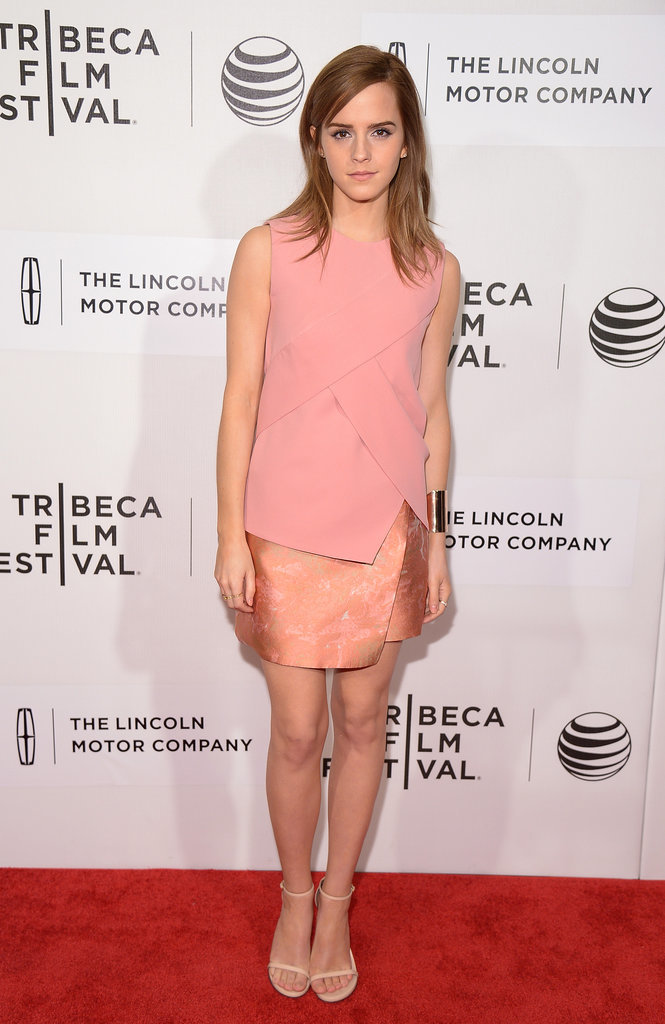 Emma Watson [10] premiered Boulevard.
Michael B. Jordan and Victor Cruz goofed off at the We Could Be King premiere.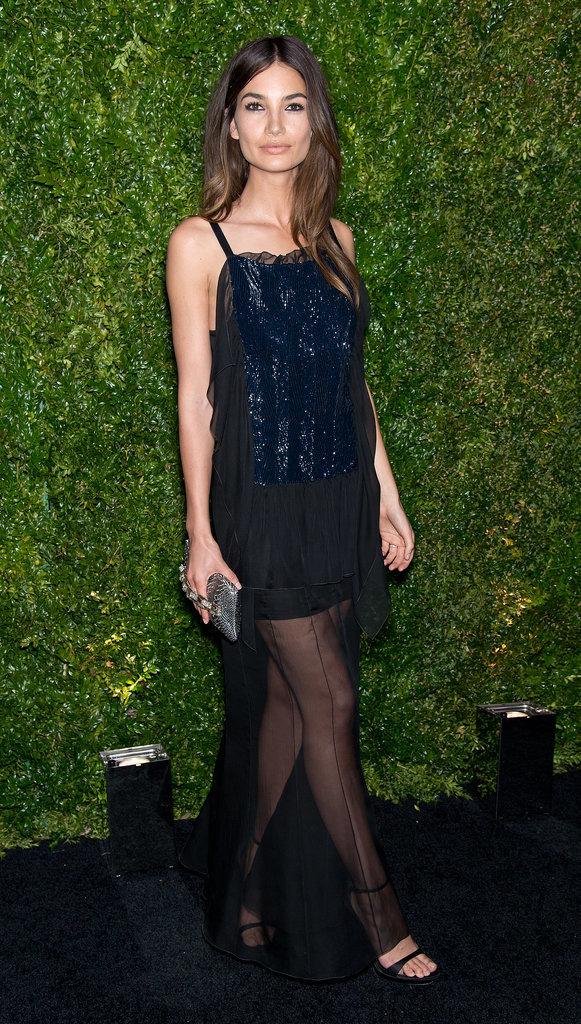 Lily Aldridge struck a pose at the Chanel Artists Dinner.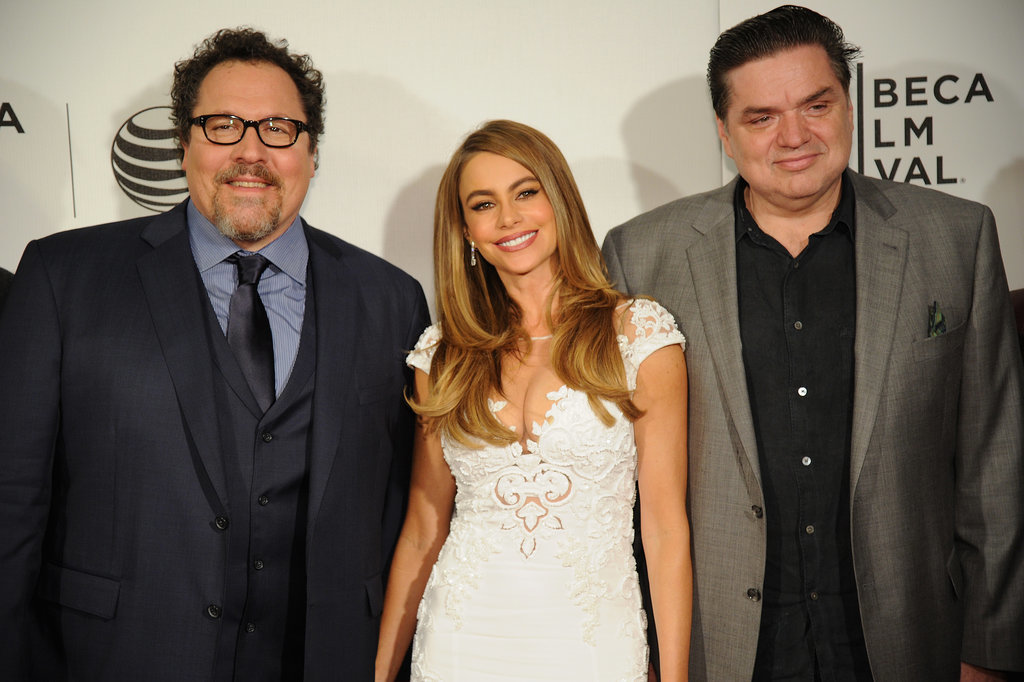 Jon Favreau [11], Sofia Vergara, and Oliver Platt attended their Chef premiere.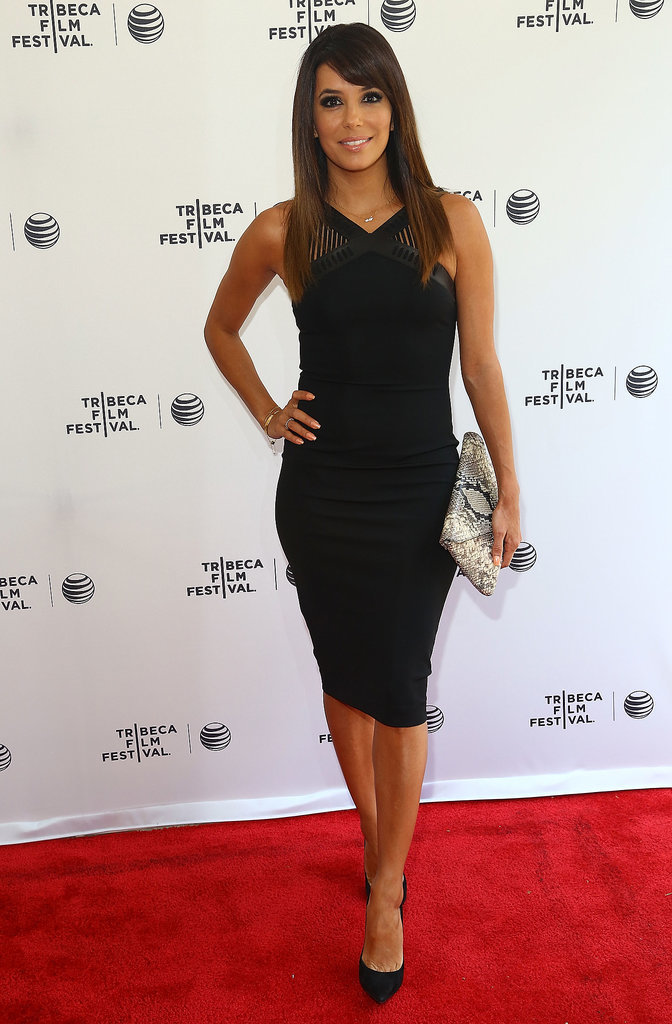 Eva Longoria [12] attended a talk about Food Chains.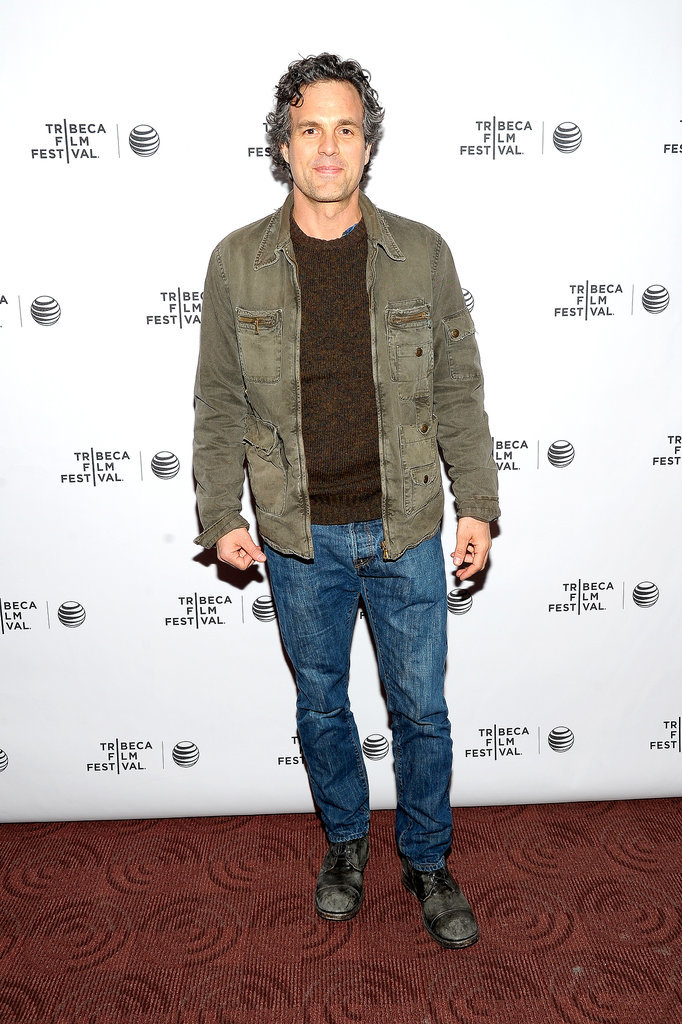 Mark Ruffalo [13] premiered Virunga.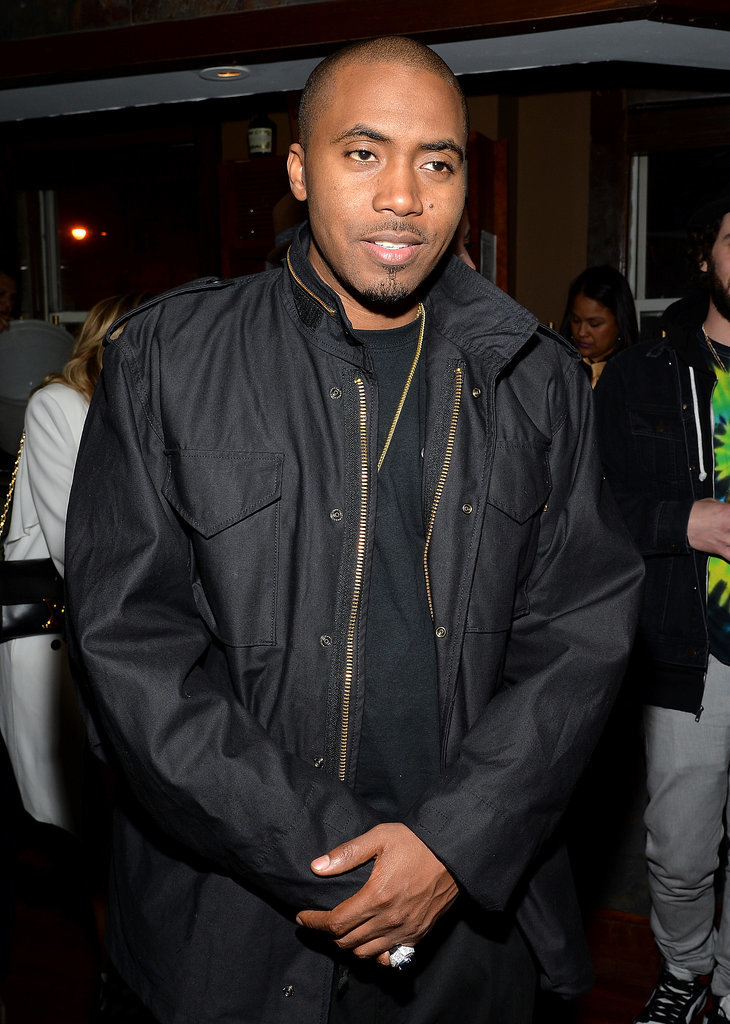 Nas attended an afterparty for Time Is Illmatic.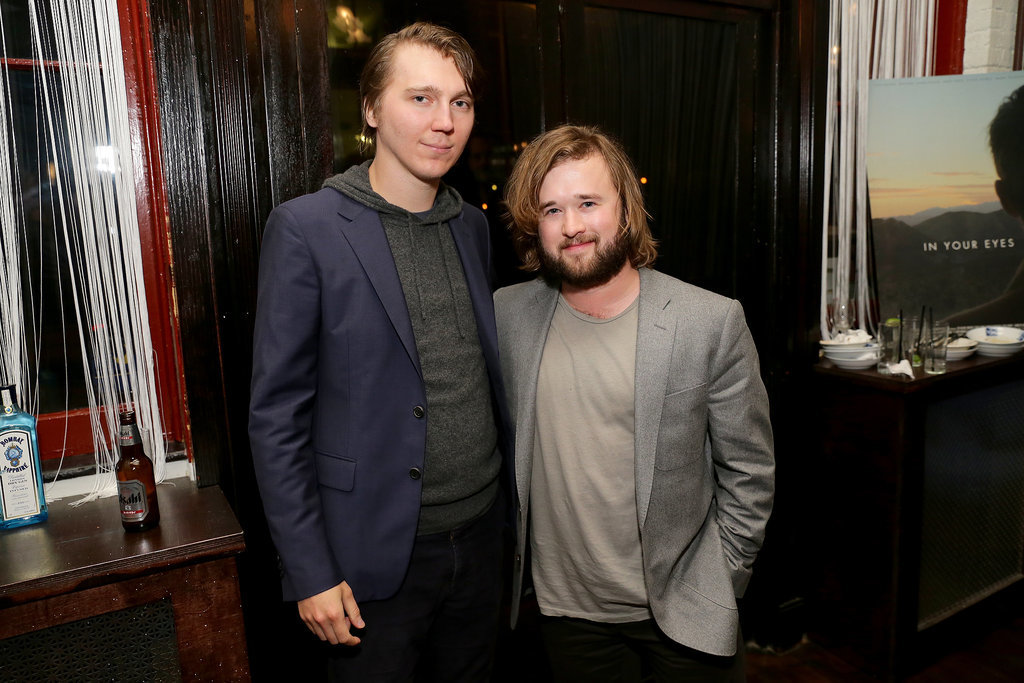 Paul Dano and Haley Joel Osment chatted at the In Your Eyes afterparty.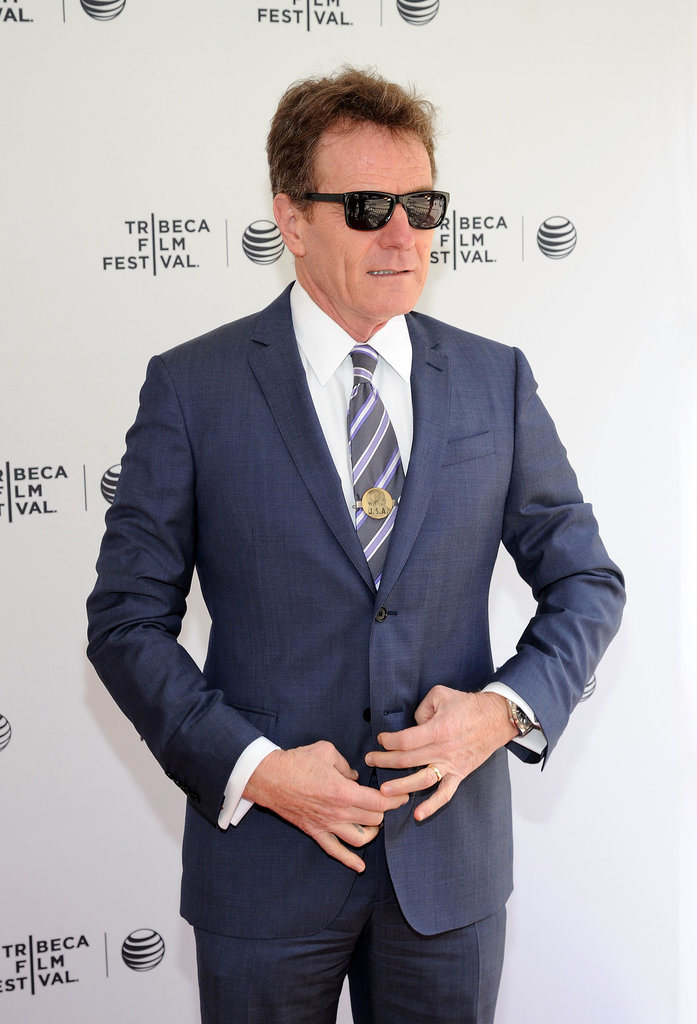 Bryan Cranston looked supercool before a Future of Film discussion at Tribeca.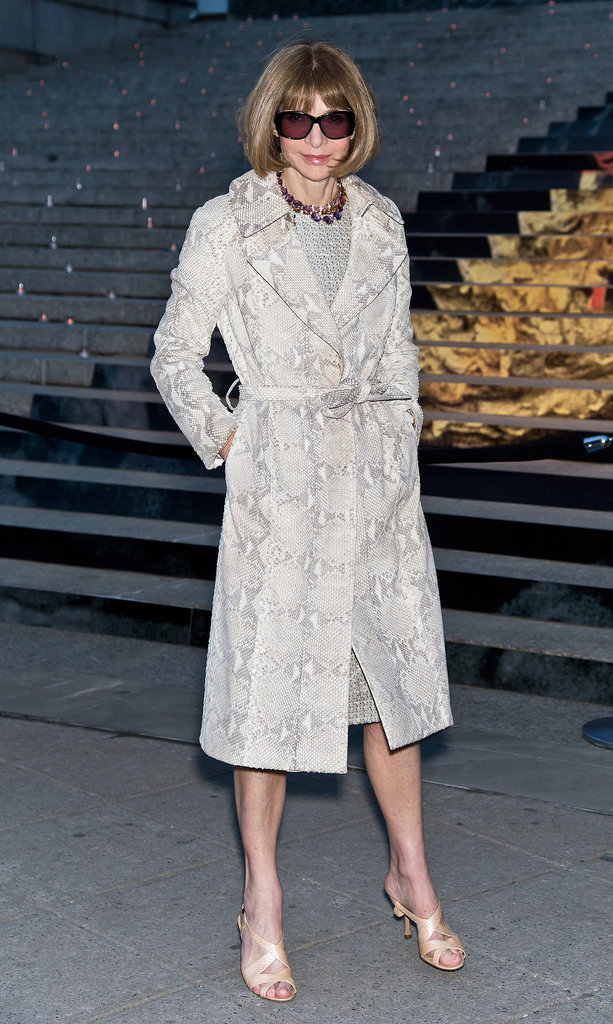 Anna Wintour looked glam at the Vanity Fair bash.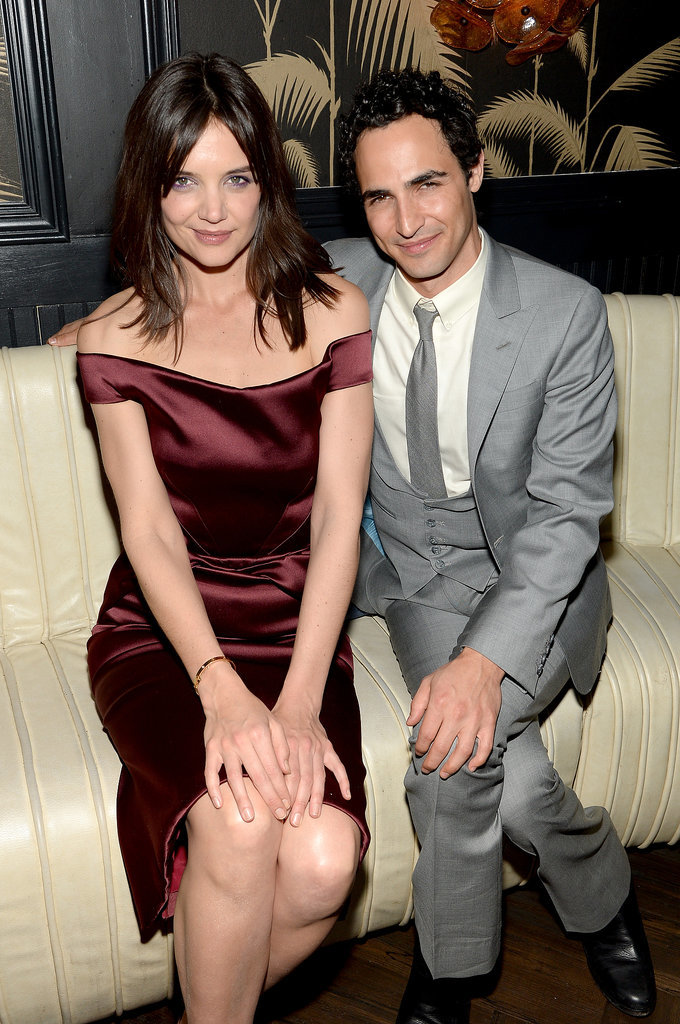 Zac Posen [14] met up with Katie Holmes [15] at the afterparty for her film, Miss Meadows.
Chelsea Clinton attended a festival event shortly after announcing her pregnancy.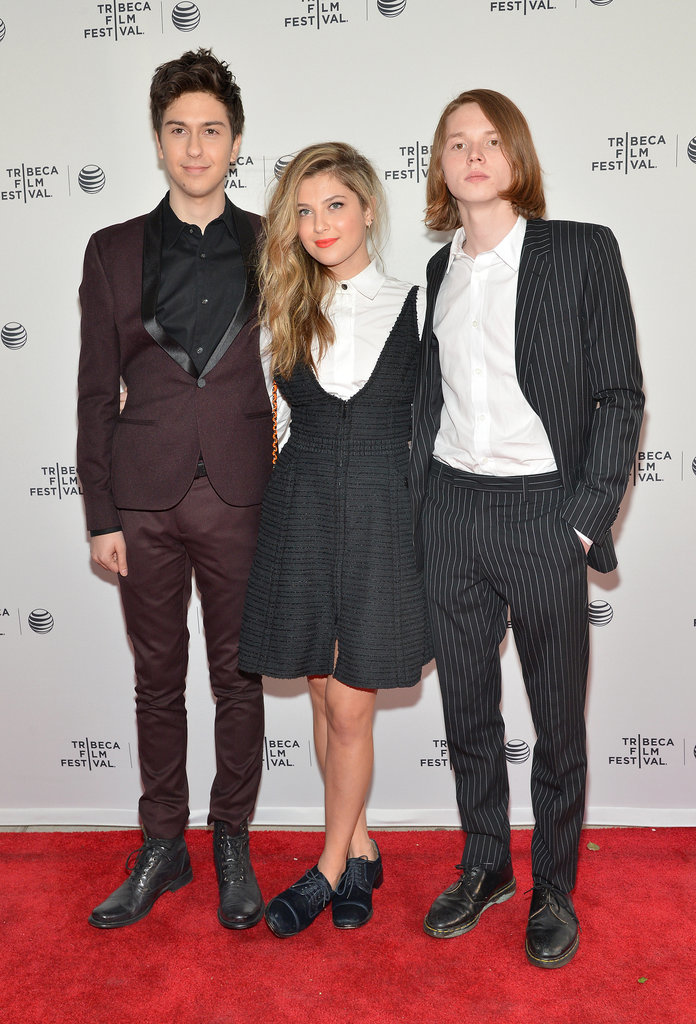 Nat Wolff, Zoe Levin, and Jack Kilmer walked the red carpet at Palo Alto.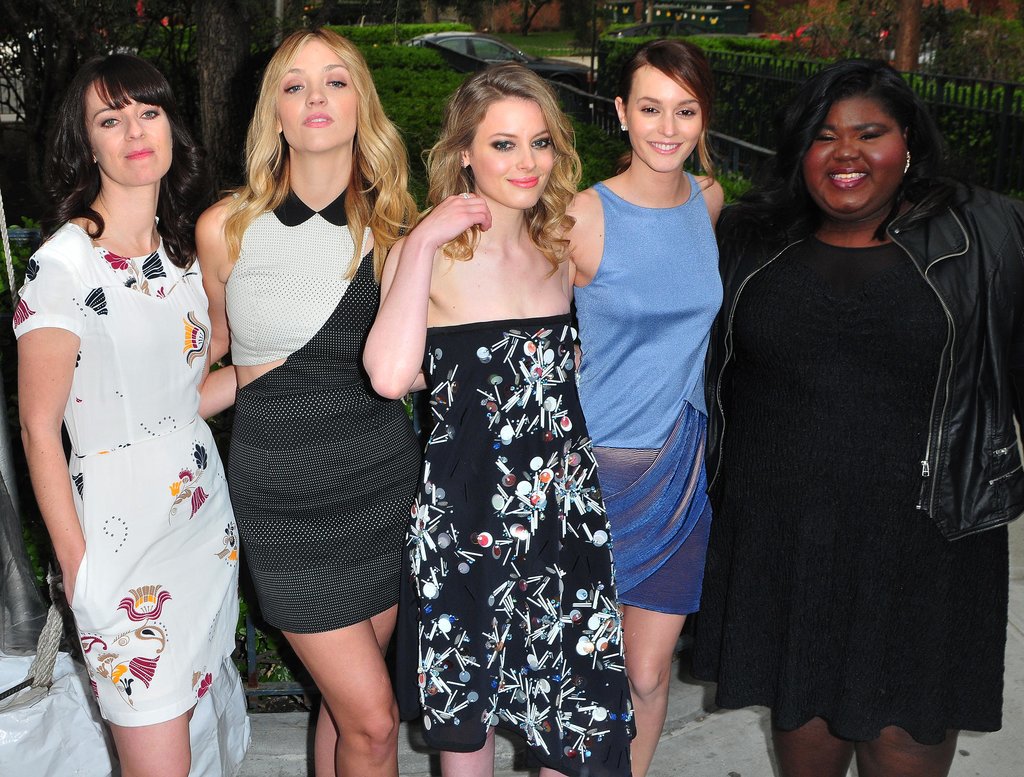 Leighton Meester [16] posed for a group photo with Susanna Fogel, Abby Elliot, Gillian Jacobs, and Gabourey Sidibe [17].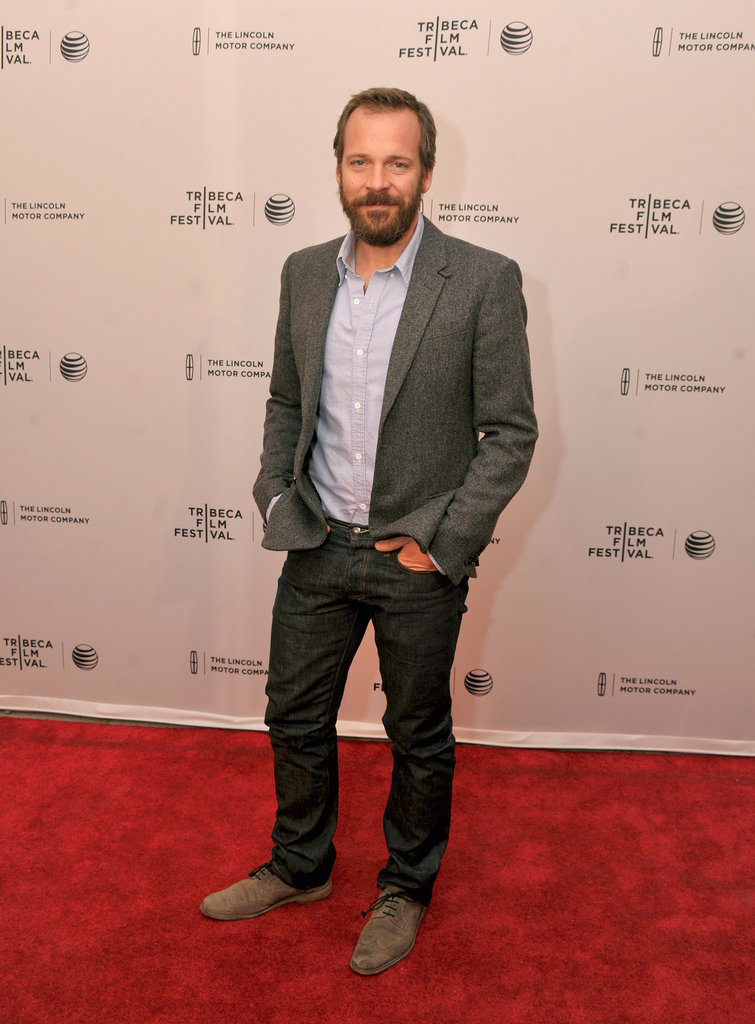 Peter Sarsgaard [18] walked the red carpet solo at the premiere of Night Moves.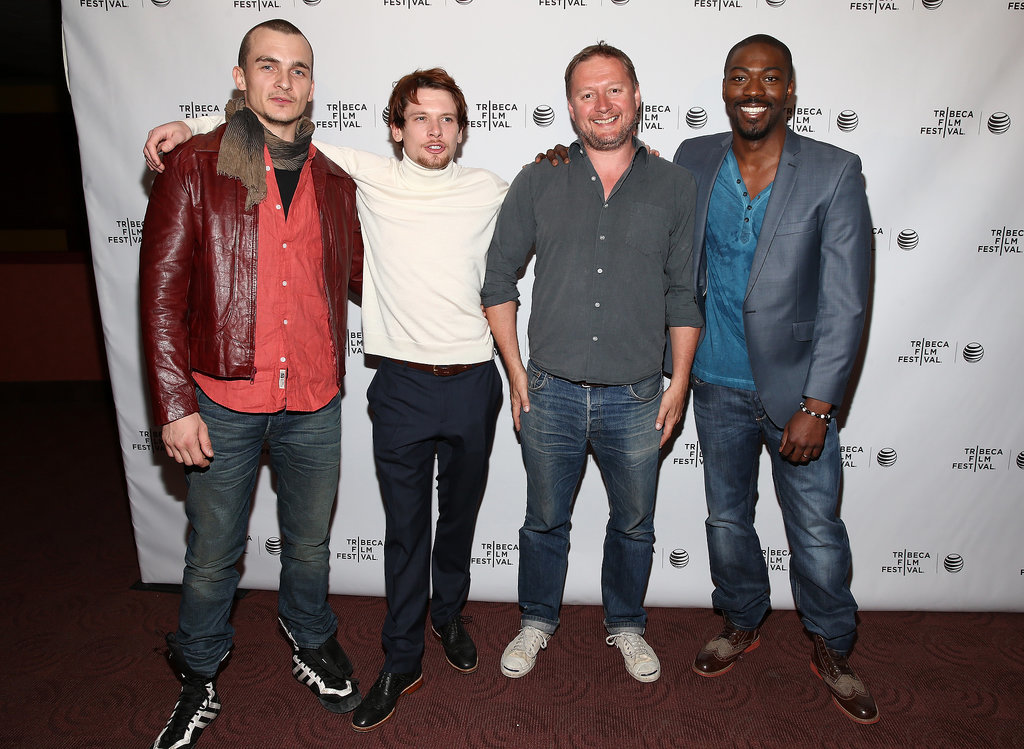 Rupert Friend, Jack O'Connell, director David Mackenzie, and David Ajala screened their project, Starred Up.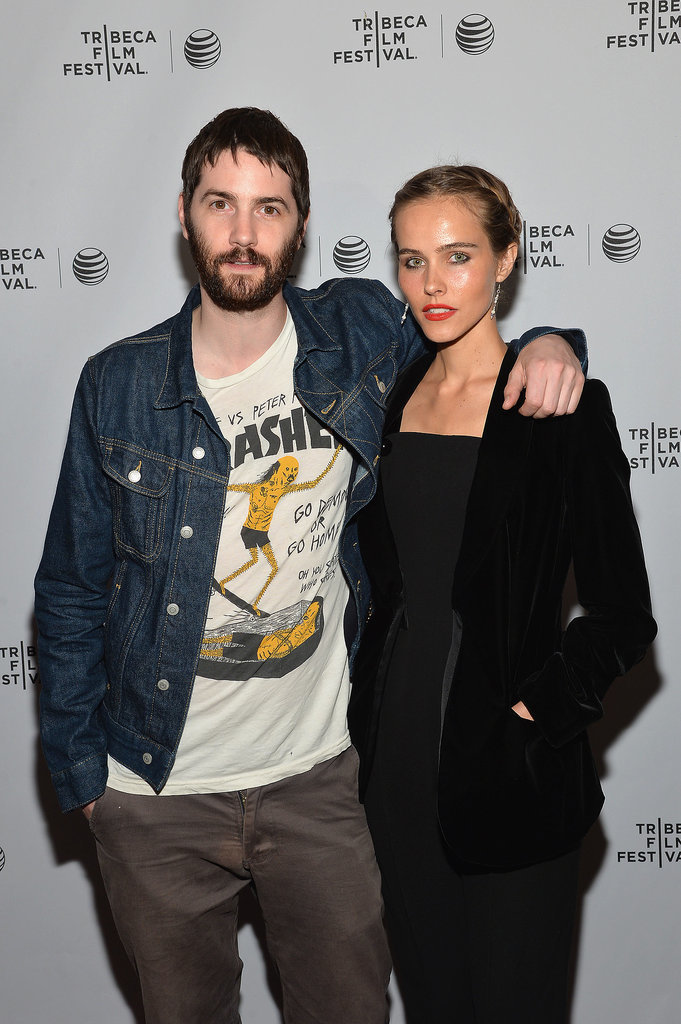 Jim Sturgess and Isabel Lucas posed at their Electric Slide premiere.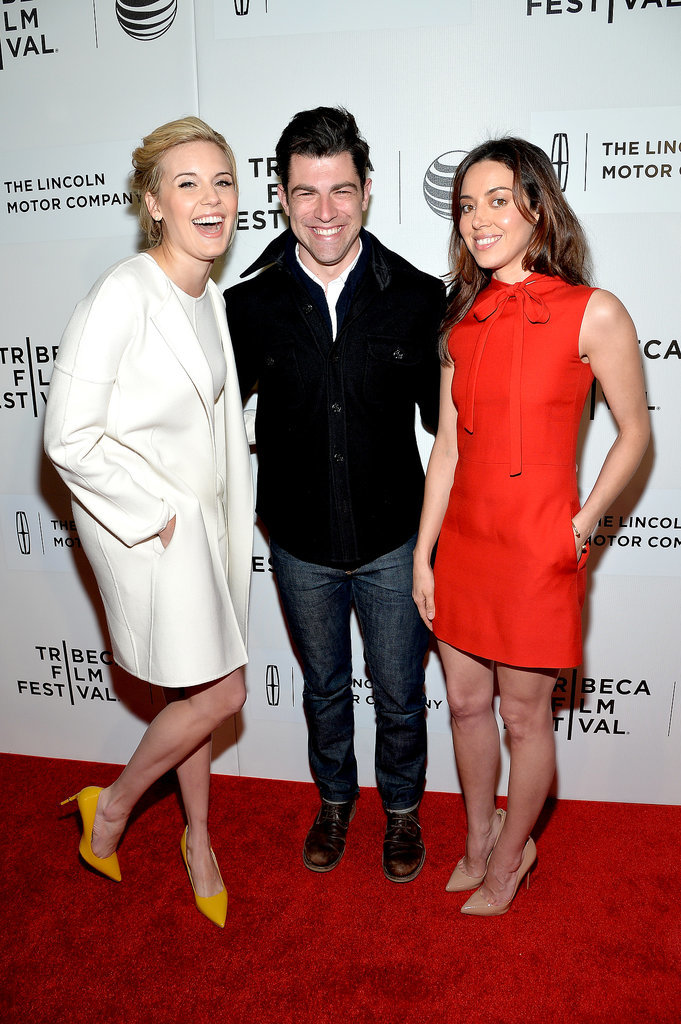 Maggie Grace, Max Greenfield, and Aubrey Plaza premiered About Alex.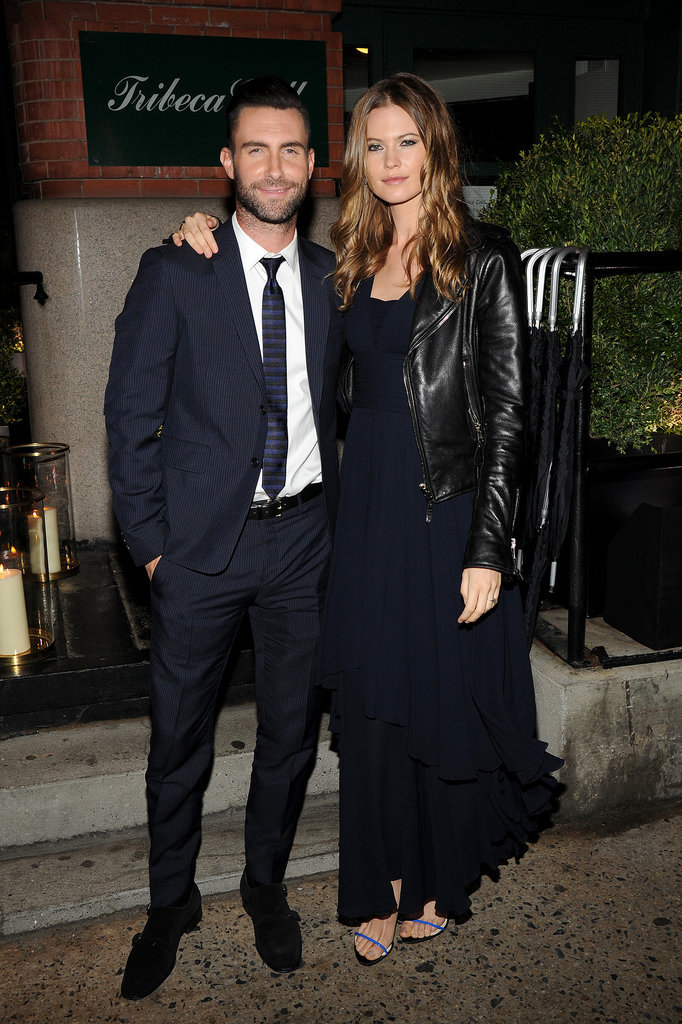 Adam Levine and Behati Prinsloo attended a Chanel dinner for Begin Again.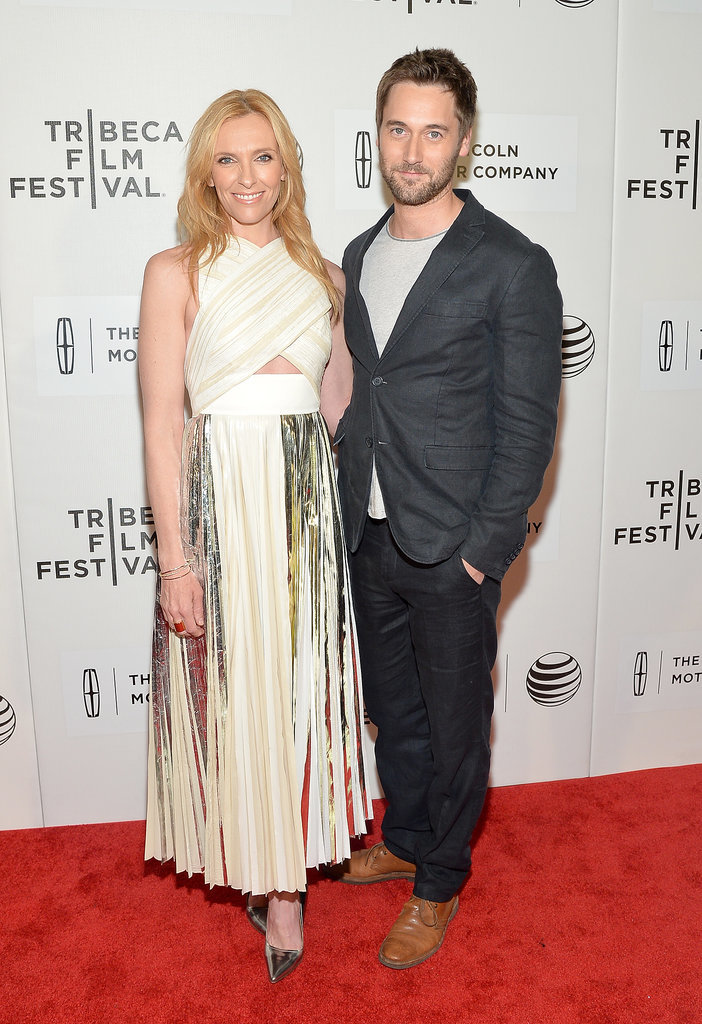 Toni Collette and Ryan Eggold debuted Lucky Them.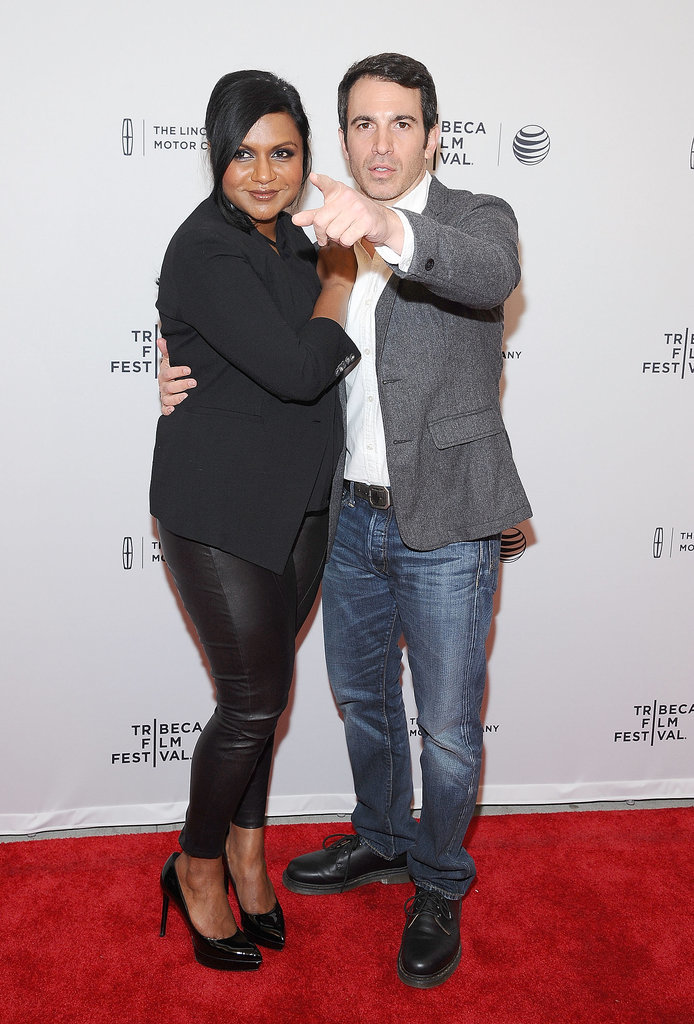 The Mindy Project costars Mindy Kaling and Chris Messina buddied up on the red carpet.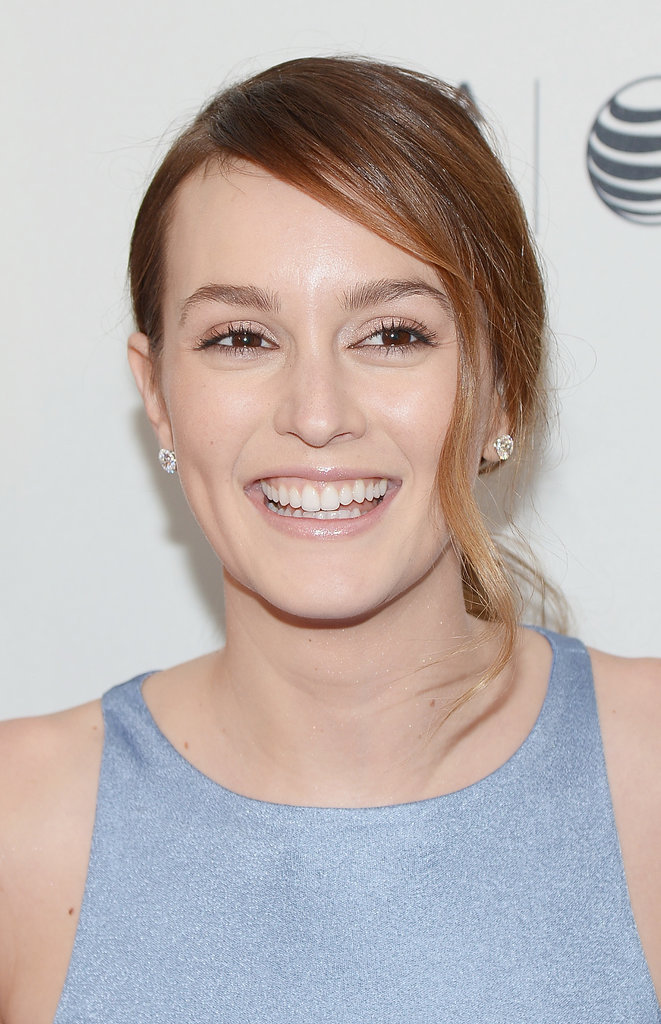 Leighton Meester [19] giggled on the carpet.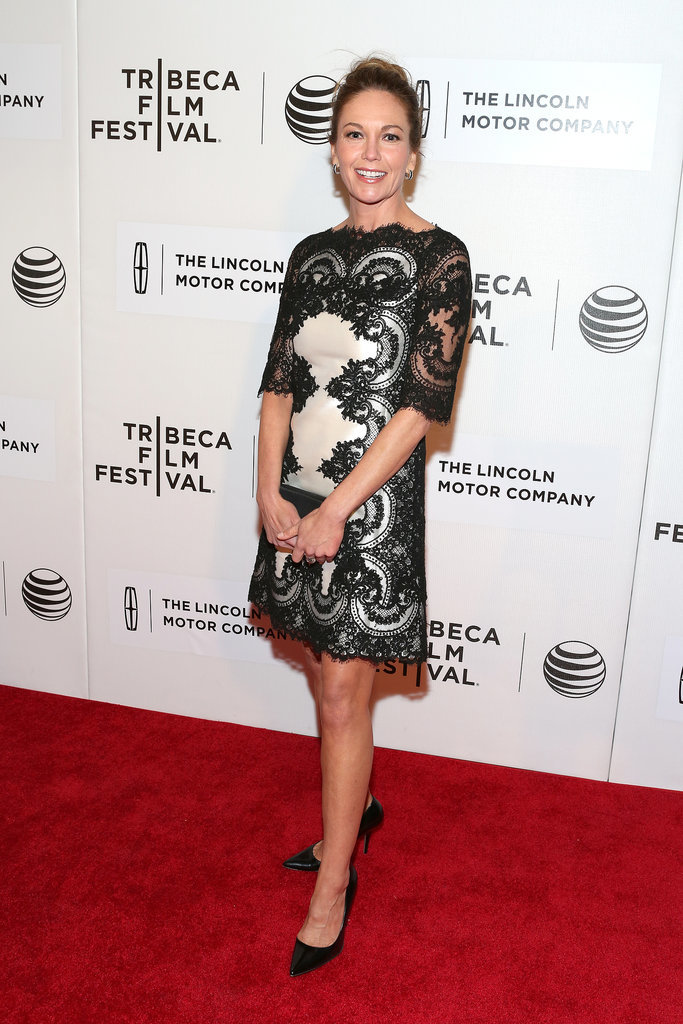 Diane Lane [20] premiered Every Secret Thing.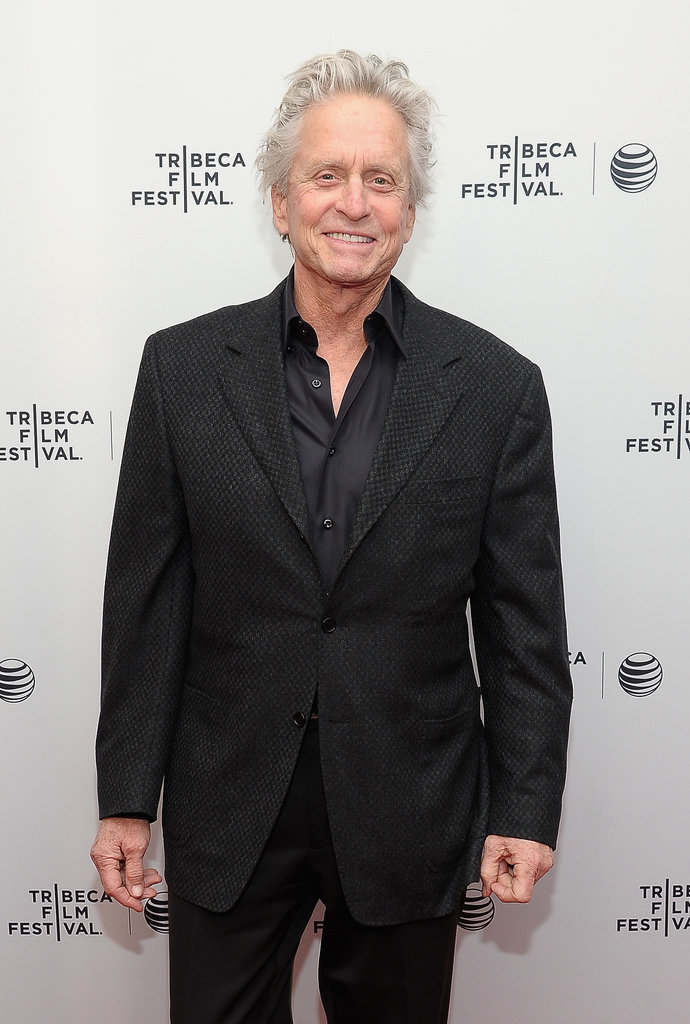 Michael Douglas participated in a panel for Supermensch: The Legend of Shep Gordon.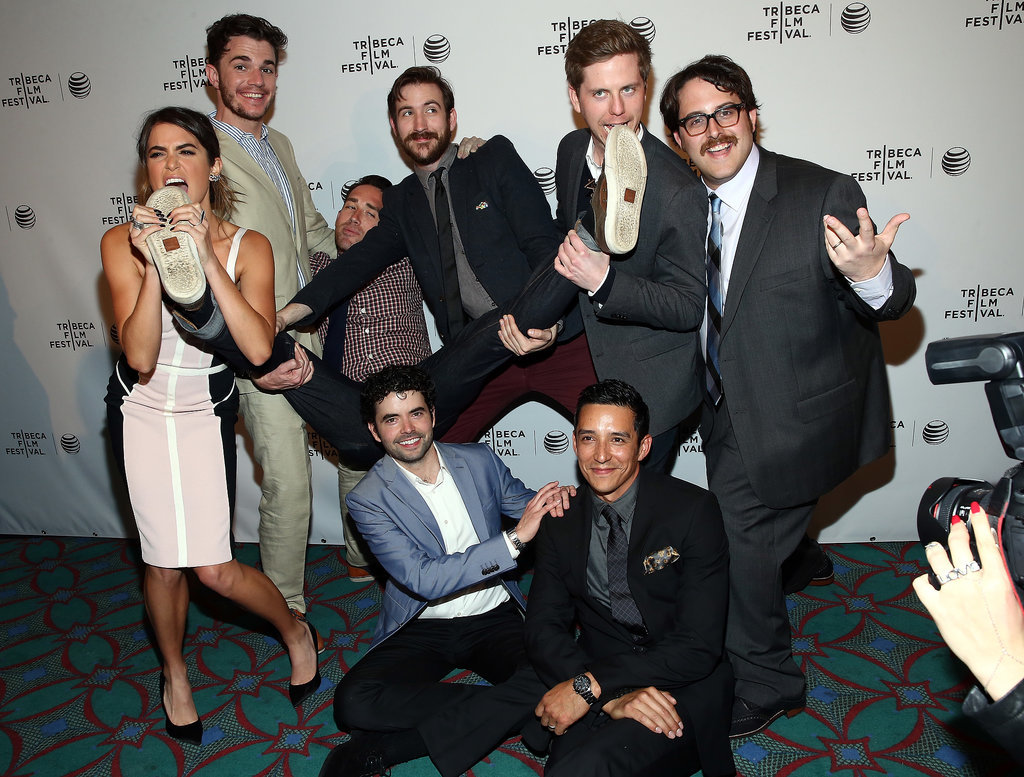 Nikki Reed [21] and Nick Kocher goofed off with their castmates at the premiere of Intramural.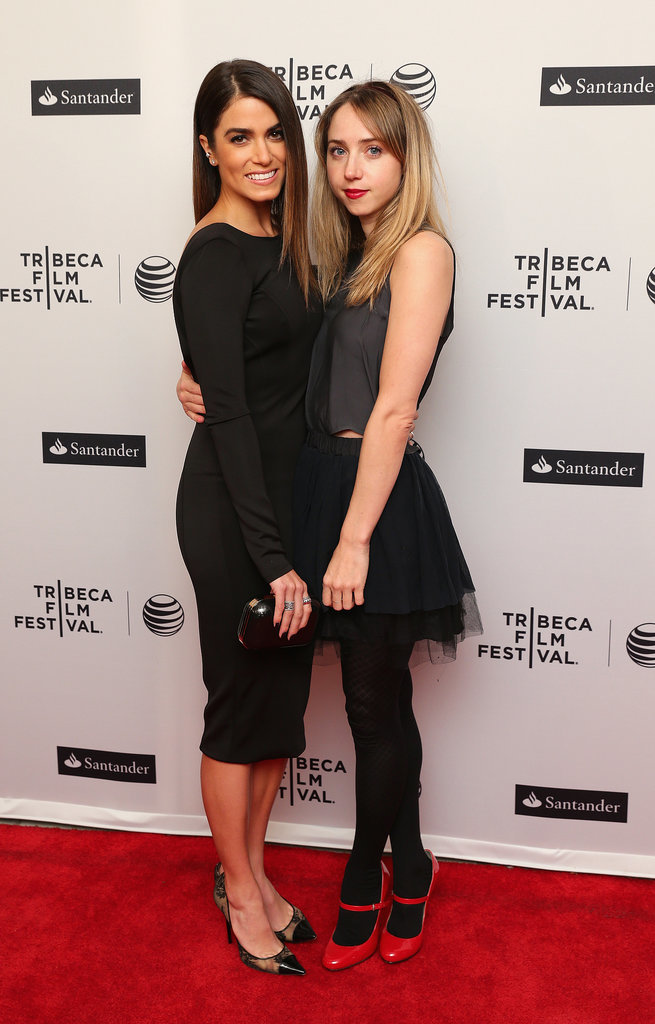 Nikki Reed [22] and Zoe Kazan met up to screen In Your Eyes.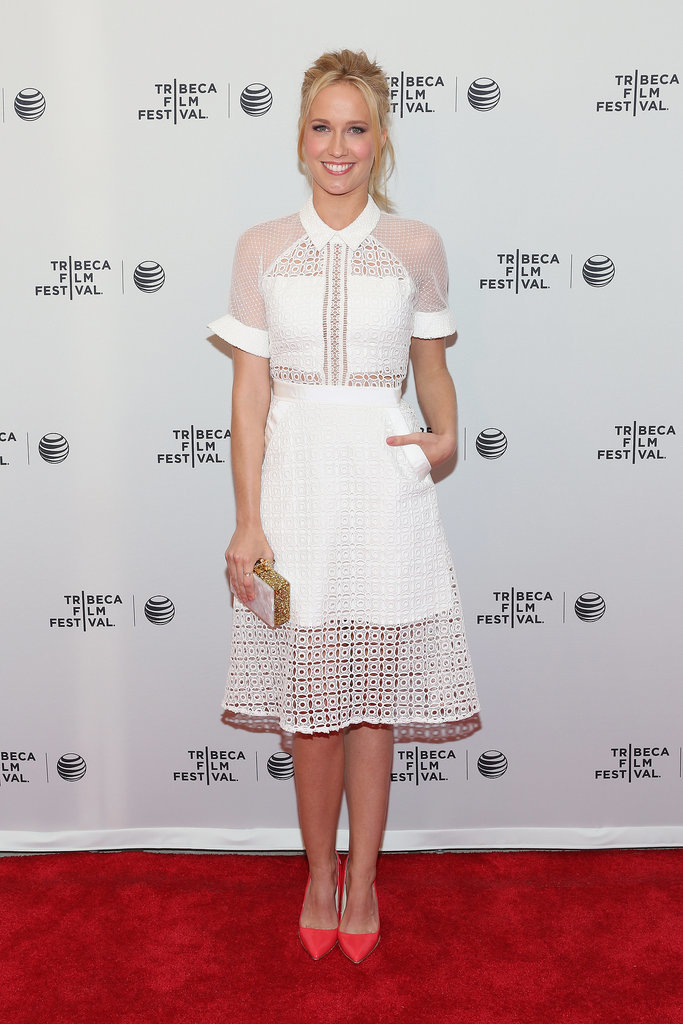 Anna Camp looked pretty in white at the Goodbye to All That premiere.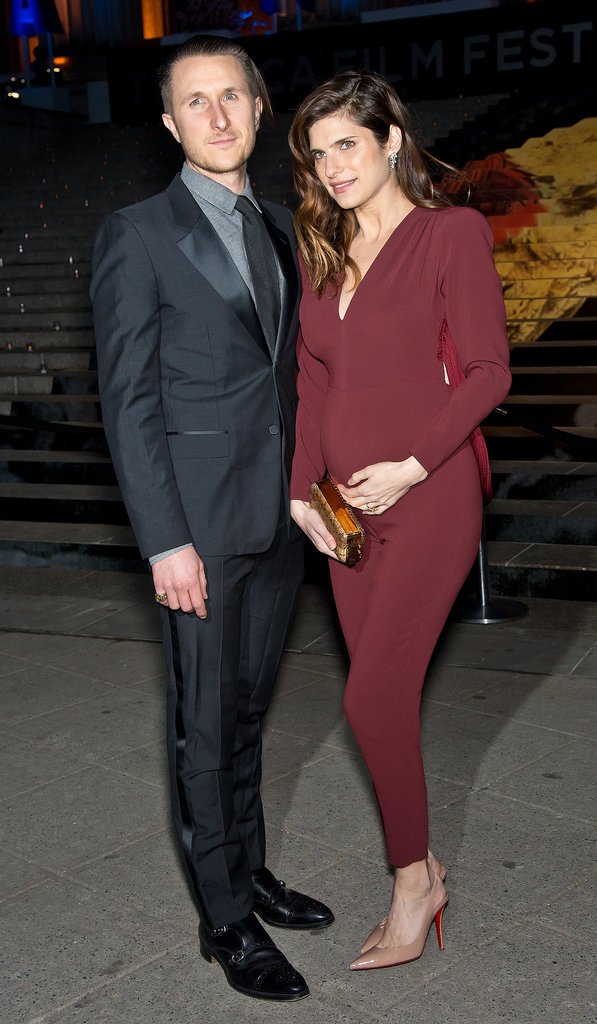 Lake Bell showed off her baby bump with husband Scott Campbell at the Vanity Fair party.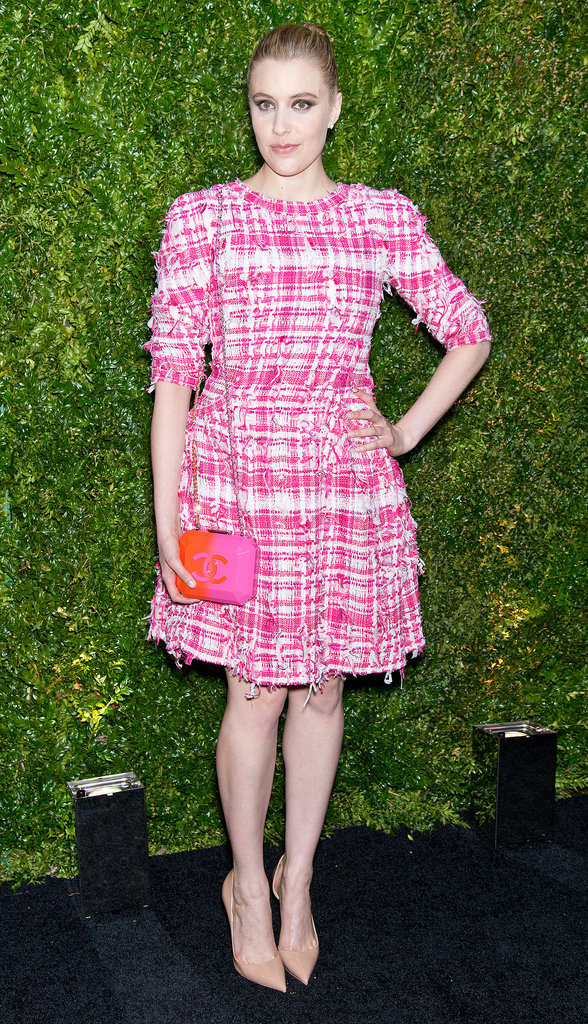 Greta Gerwig was pretty in pink at the Chanel Artists Dinner.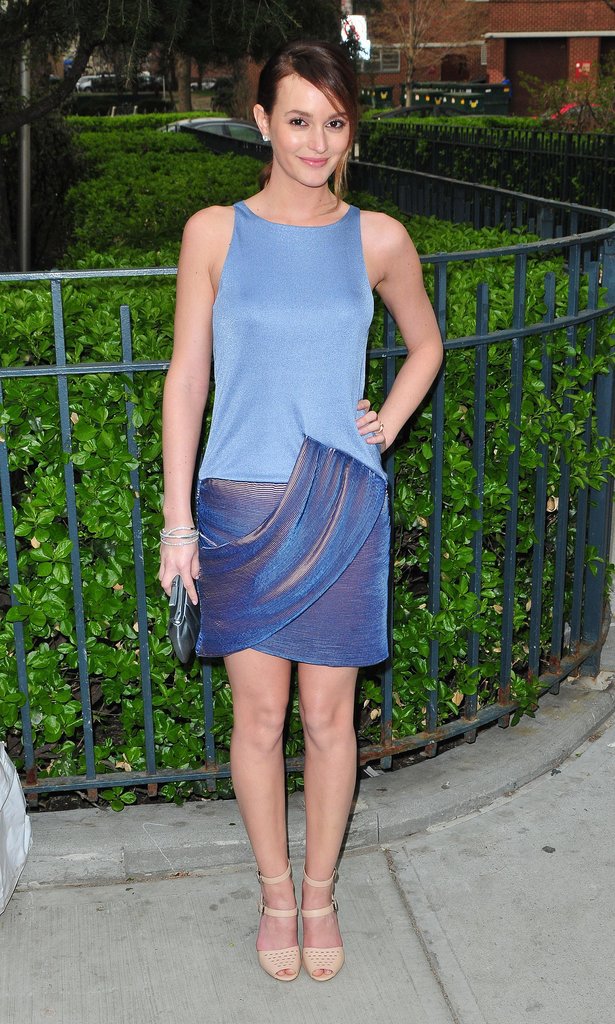 Leighton Meester [23] was a vision in blue.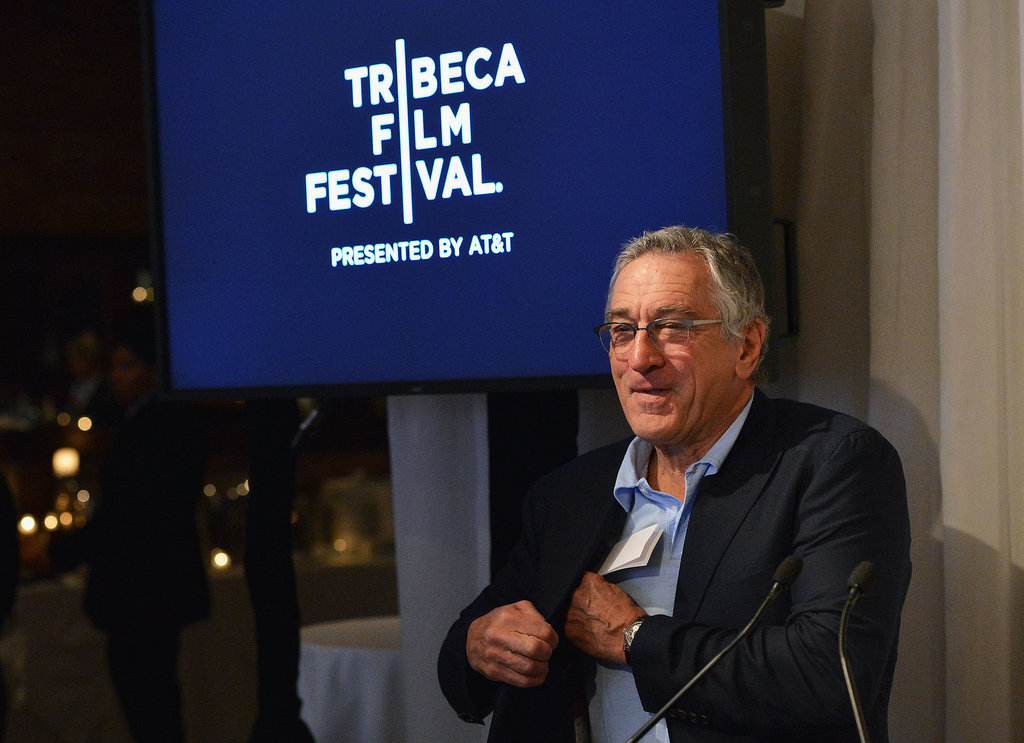 Tribeca Film Festival cofounder Robert De Niro [24] hosted an opening event.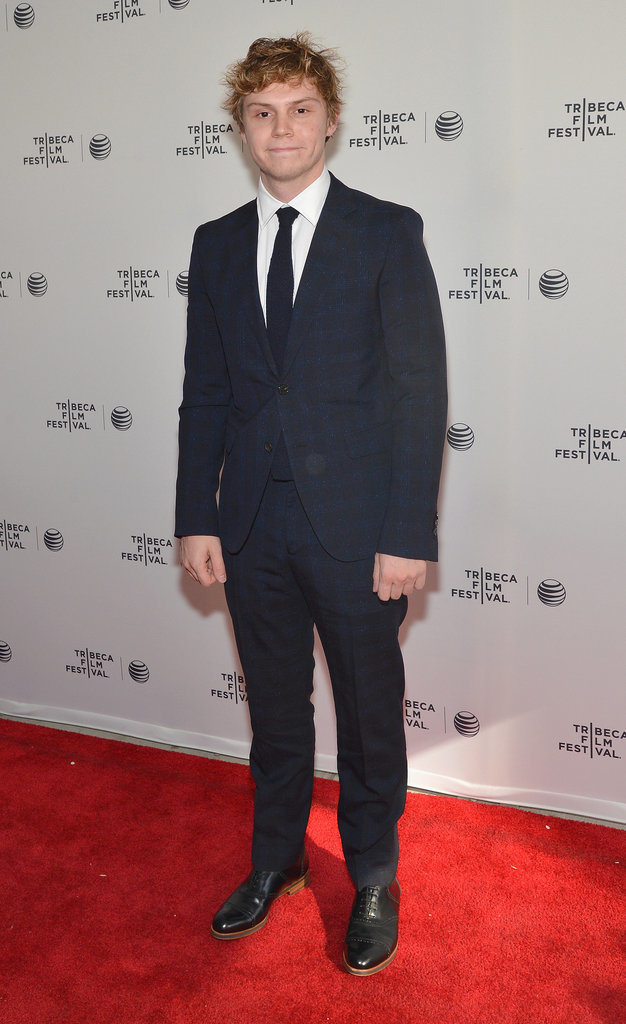 Evan Peters showed support at Emma Roberts's premiere of Palo Alto.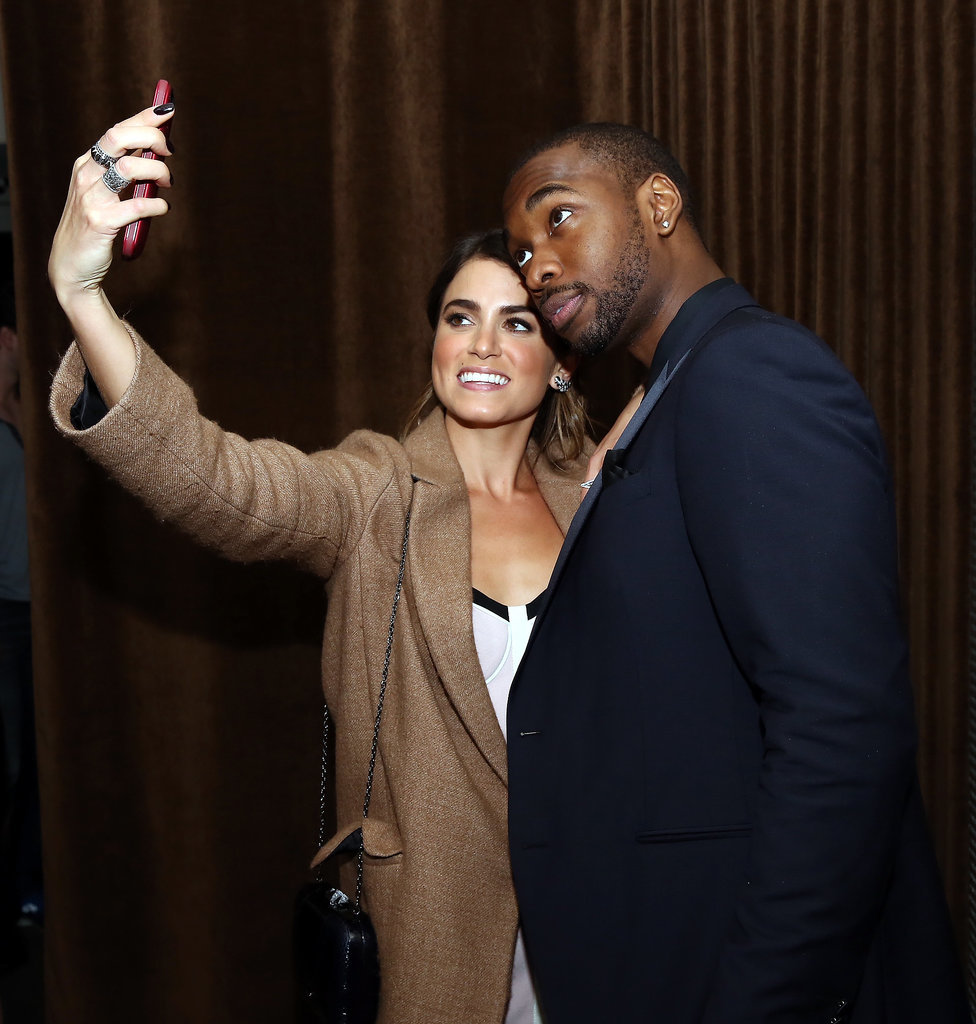 Nikki Reed [25] and Jay Pharoah snapped a selfie at the afterparty for their film, Intramural.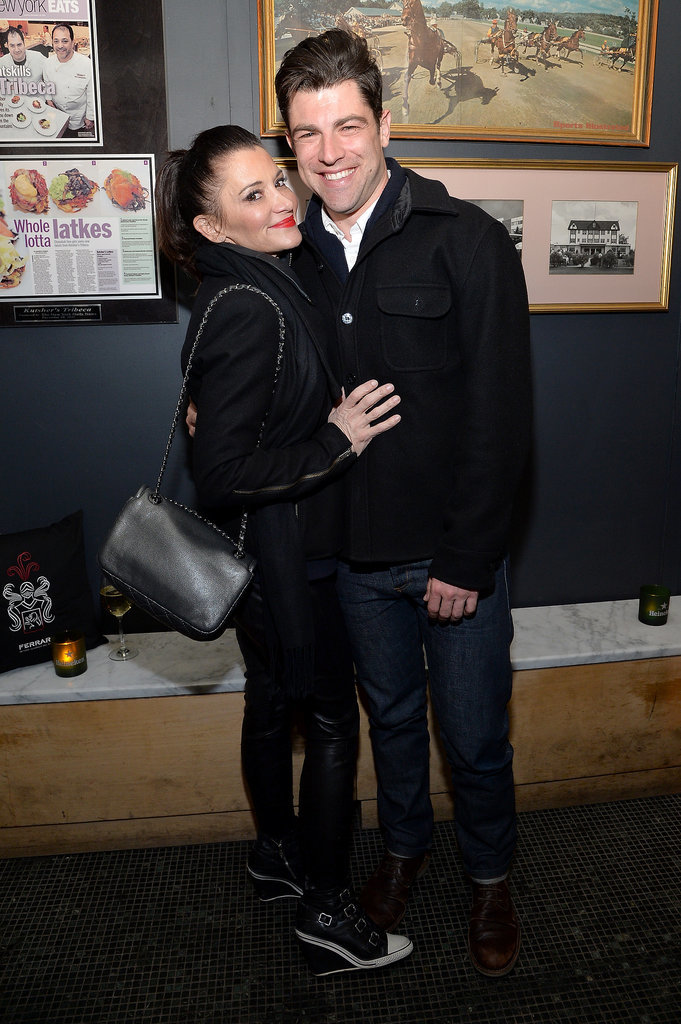 Max Greenfield smiled with Tess Sanchez at the About Alex afterparty.
Courteney Cox [26] snuggled up to her boyfriend, Johnny McDaid, at Vanity Fair's Tribeca party.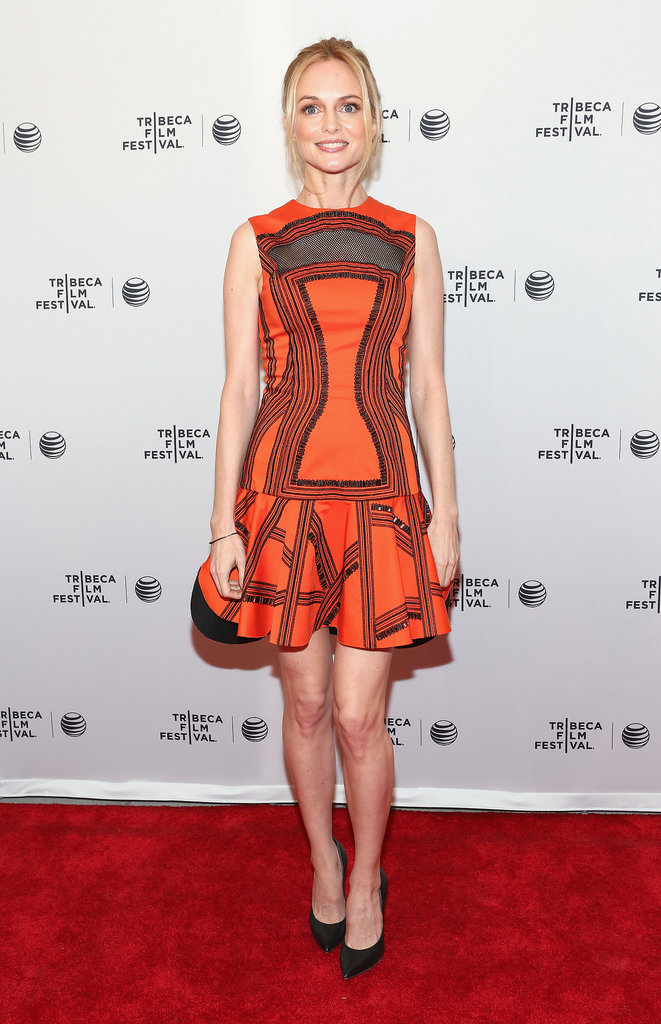 Heather Graham [27] walked the red carpet at the Goodbye to All That premiere.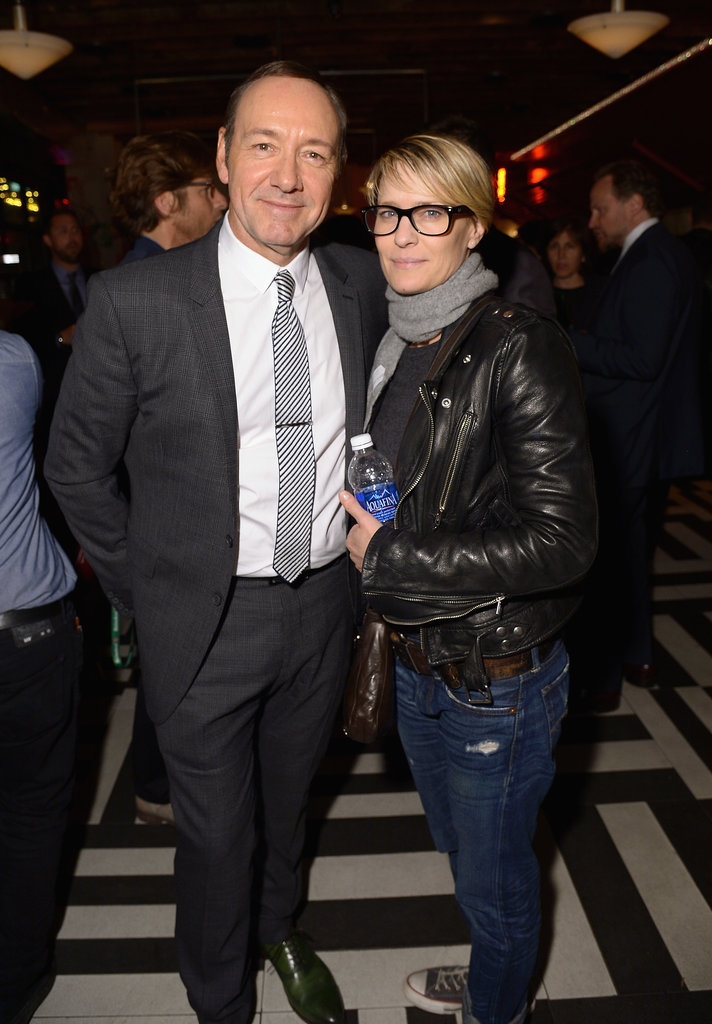 Robin Wright showed support for her House of Cards costar Kevin Spacey [28] at the afterparty for Now: In the Wings on a World Stage.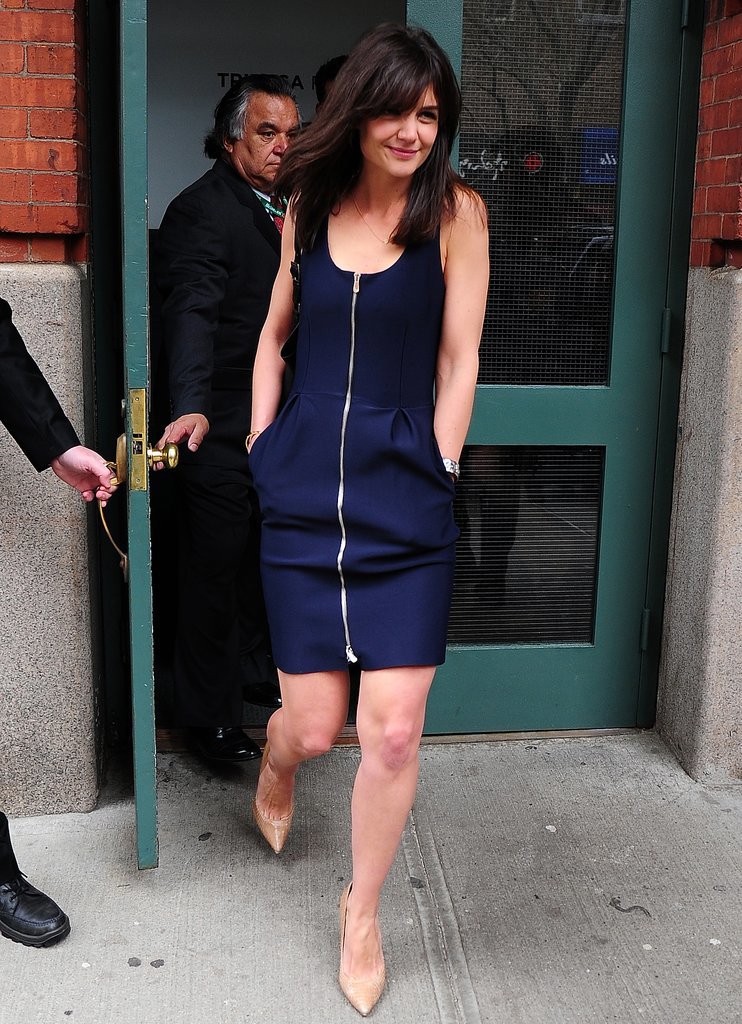 Katie Holmes [29] looked chic while leaving a film festival event.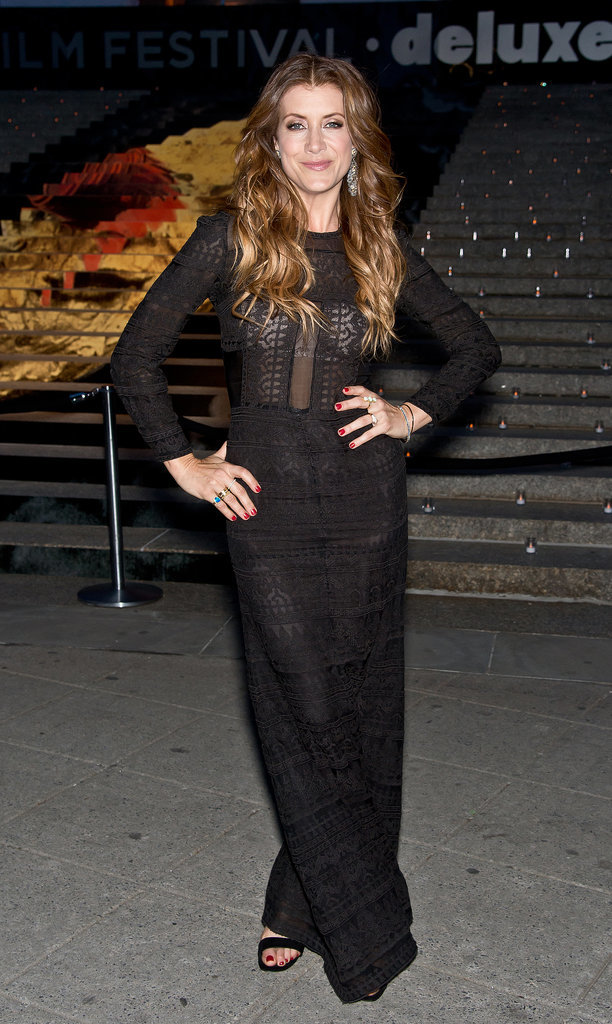 Kate Walsh [30] dazzled in black at the Vanity Fair party.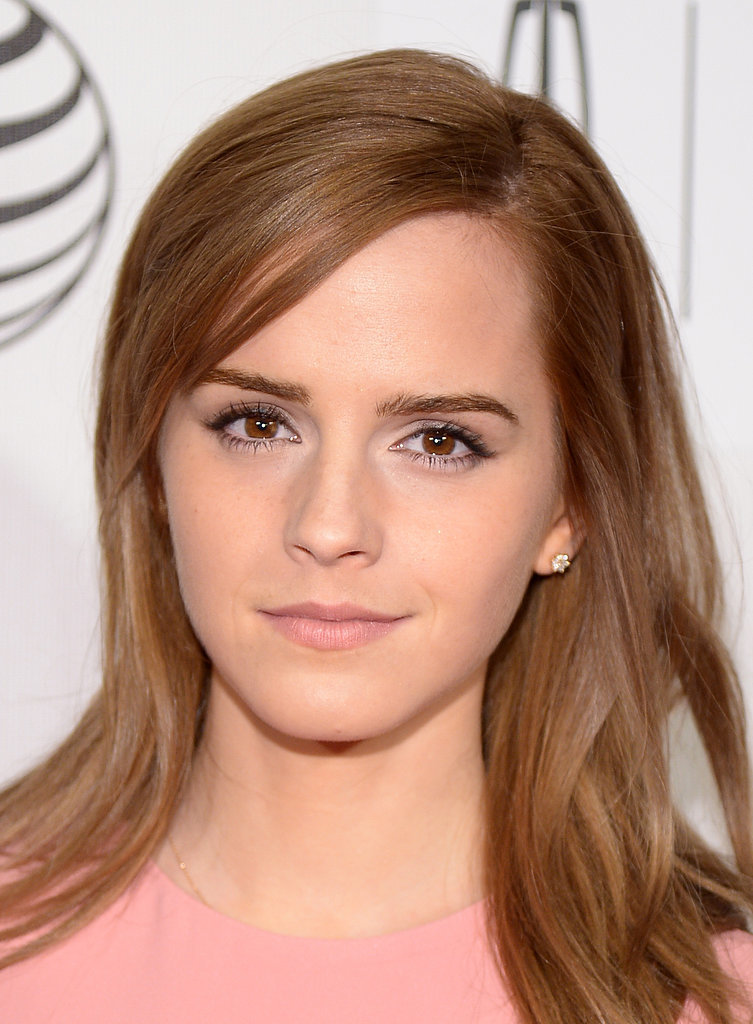 Emma Watson [31] looked pretty in pink.