Instagram is one of celebrities' favorite social media platforms, and there are plenty of stars sharing their pics there every day. There's a lot to look at, whether it's sweet family photos [1] or sexy bikini snaps [2]. Since there are so many stars to choose from, we've rounded up the top accounts to follow so you don't miss any exciting updates. Keep scrolling to see who we're following, and be sure to add our account to stay connected with POPSUGAR on Instagram [3]. Happy sharing!
Source: Instagram [4]
POPSUGAR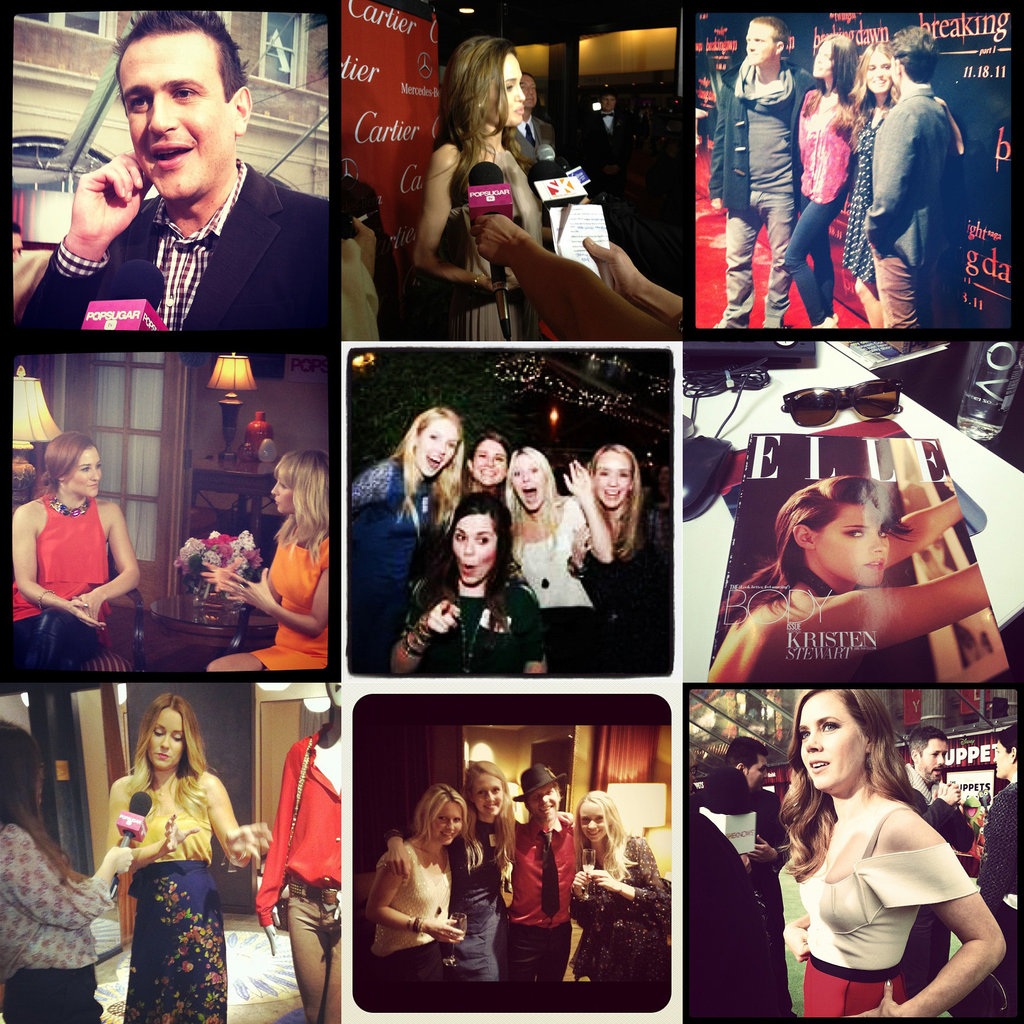 We're on Instagram! You can get breaking news and the best celebrity photos on our page.


Follow us: popsugar [5]
Salma Hayek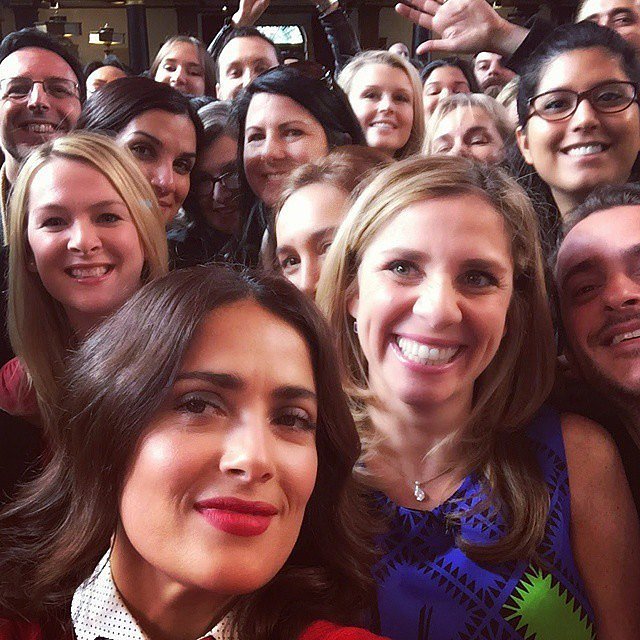 Salma Hayek [6] joined Instagram in March 2015 and posted 11 snaps on her first day.
Follow Salma Hayek: salmahayek [7]
Victoria Beckham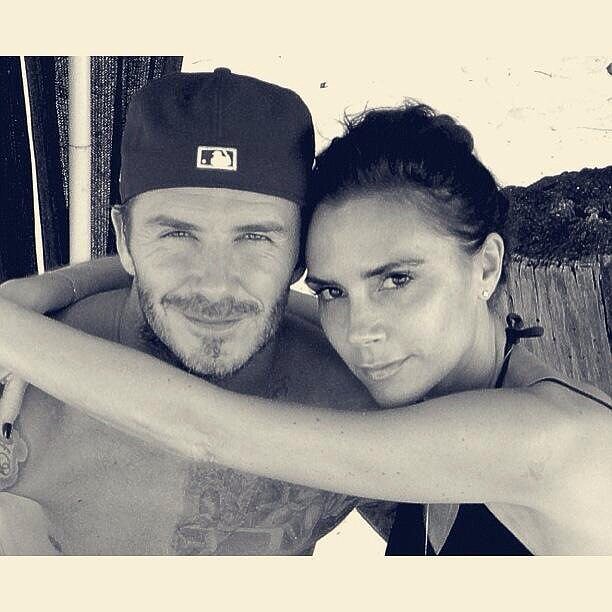 Victoria Beckham [8] loves to share pictures of her working on her collections, and once in a while her husband, David Beckham [9], makes an appearance.
Follow Victoria: victoriabeckham [10]
Leonardo DiCaprio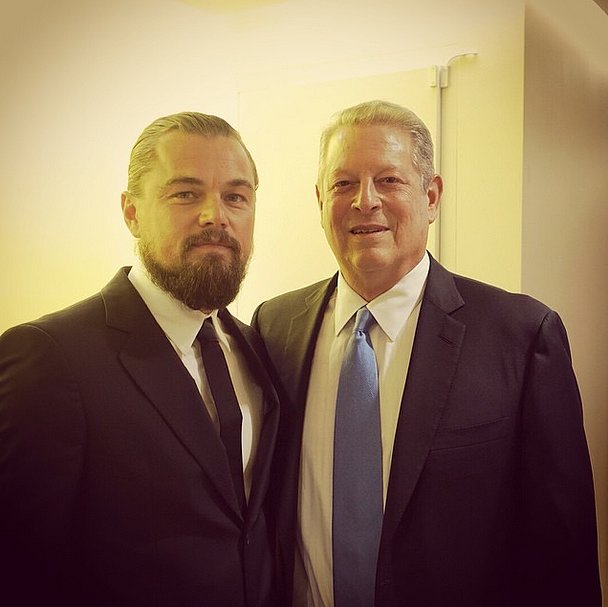 Leonardo DiCaprio [11] uses his Instagram account to promote his various philanthropic causes.
Follow Leo: leonardodicaprio [12]
Alicia Keys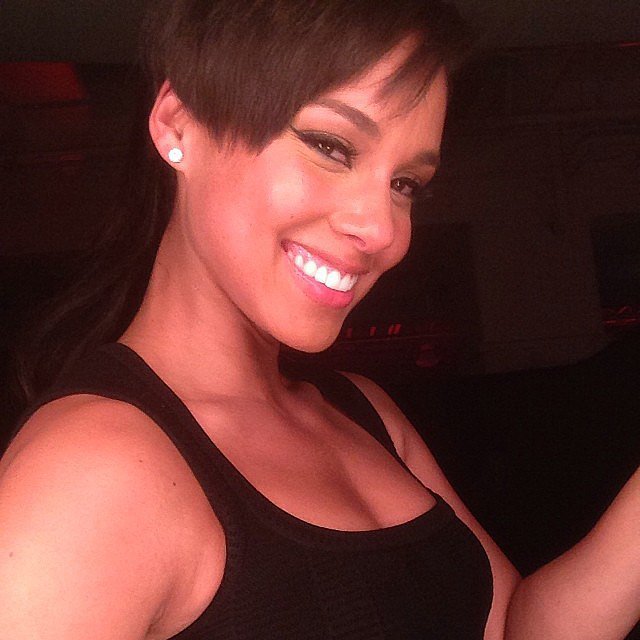 Alicia Keys [13] shares up close and personal images with her followers.
Follow Alicia: aliciakeys [14]
Jessica Alba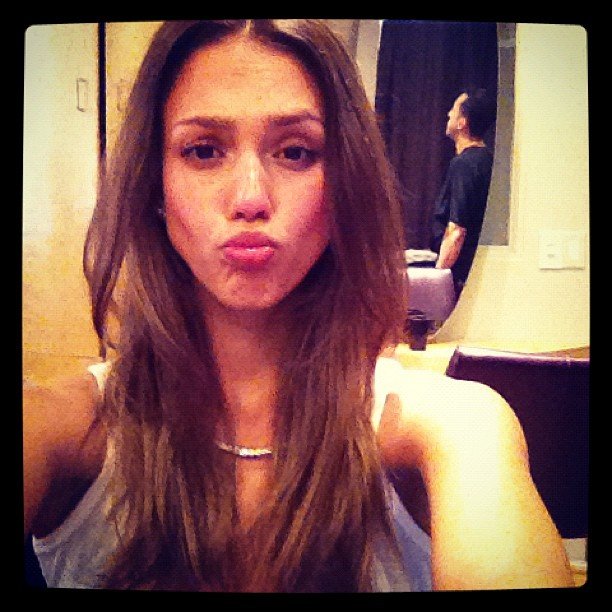 Jessica Alba [15] loves to share silly selfies and photos of her little ones, Honor and Haven [16].
Follow Jessica: jessicaalba [17]
Jamie Dornan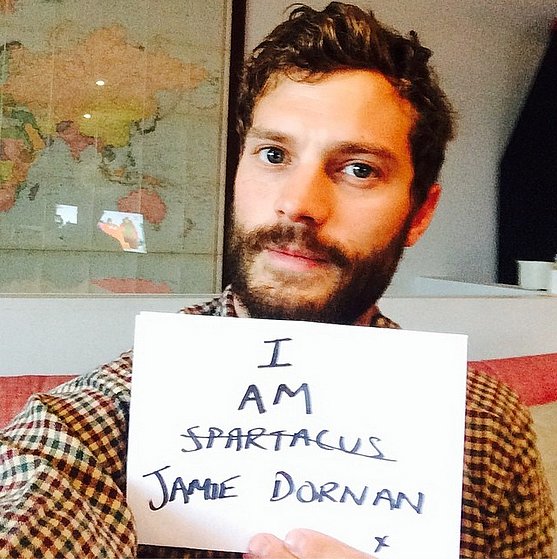 The Fifty Shades of Grey actor joined Instagram with this funny snapshot.
Follow Jamie: jamiedornan [18]
Anne Hathaway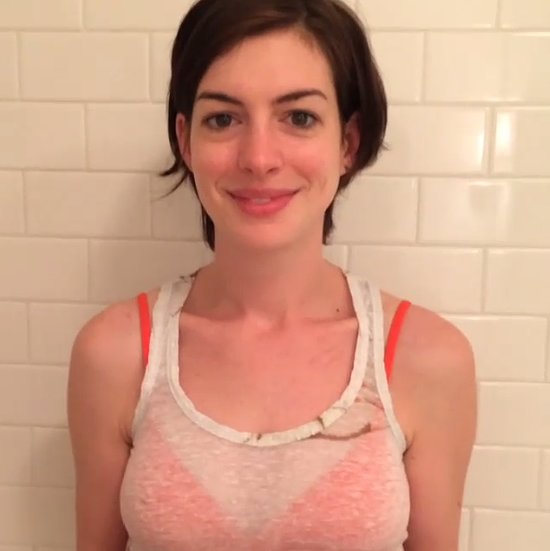 Anne Hathaway [19] created an Instagram account to share footage of her Ice Bucket Challenge.
Follow Anne: annejhathaway
[20]
Neil Patrick Harris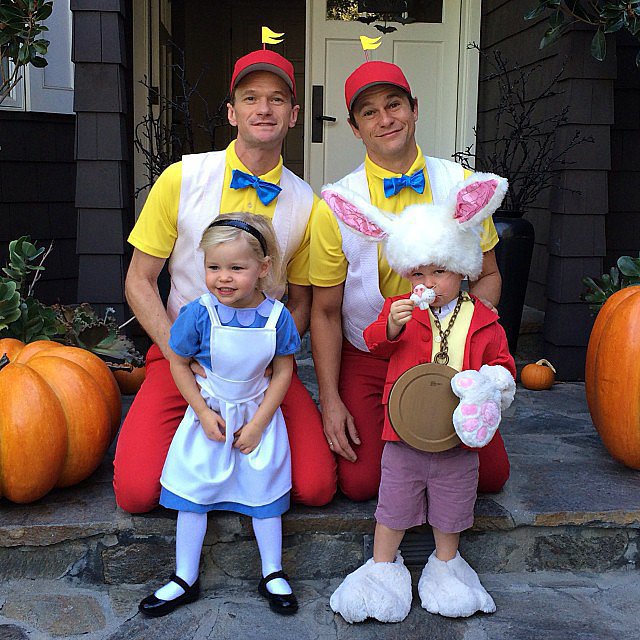 Neil Patrick Harris loves to show off family [21]. He and his partner, David Burtka, often dress up their twin children.
Follow Neil: instagranph [22]
Allison Williams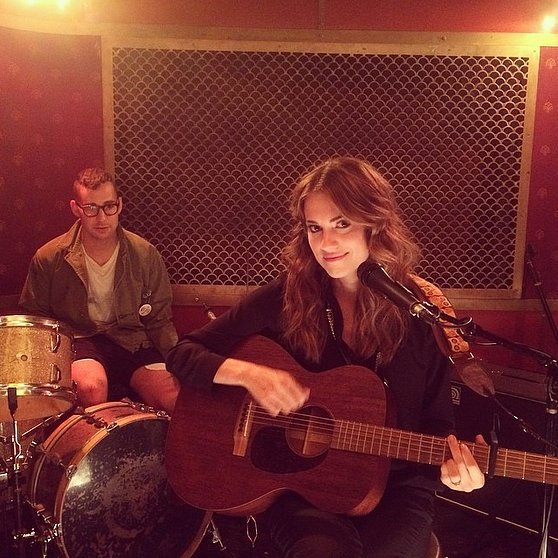 Allison Williams shares candid pictures from the set of Girls, her Peter Pan rehearsals, and more!
Follow Allison: aw [23]
Emma Watson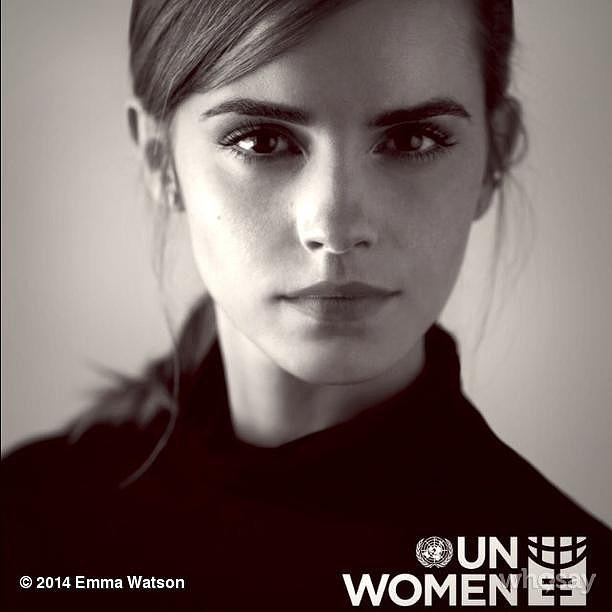 Emma Watson [24] joined Instagram after becoming the UN Women global ambassador.
Follow Emma: emmawatson [25]
Megan Fox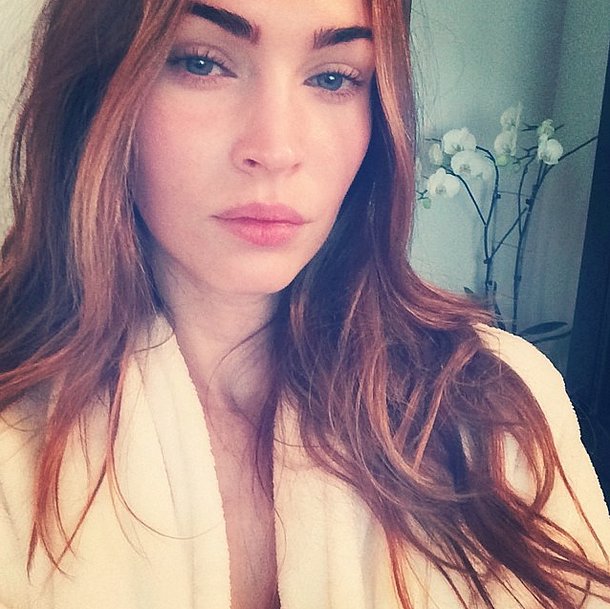 Megan Fox [26] shares selfies and motivational quotes on her Instagram account.
Follow Megan: the_native_tiger [27]
Kate Bosworth
Kate Bosworth [28] recently made her Instagram public, so now you can see all of the sweet photos of her and her husband, Michael Polish.
Follow Kate: katebosworth [29]
Julianne Hough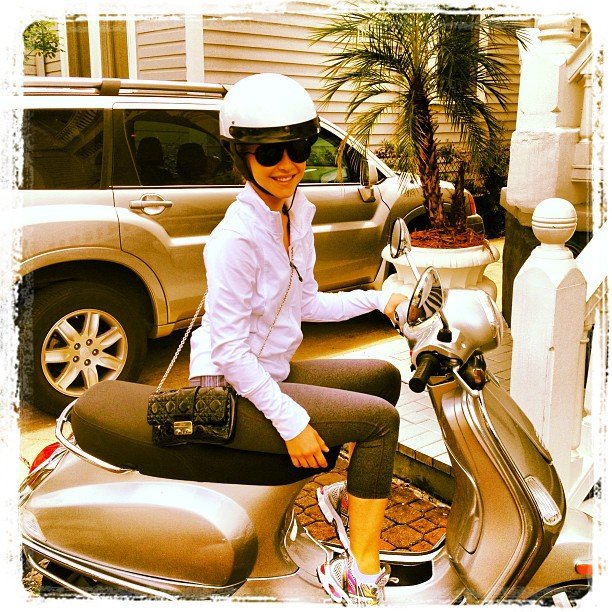 Julianne Hough keeps busy, but she always makes time to share adorable photos of her and friends and her two pups.
Follow Julianne: juleshough [30]
Reese Witherspoon
Reese Witherspoon [31] snaps a lot of pics on set and tries out new fashion on Instagram.
Follow Reese: reesewitherspoon [32]
Kim Kardashian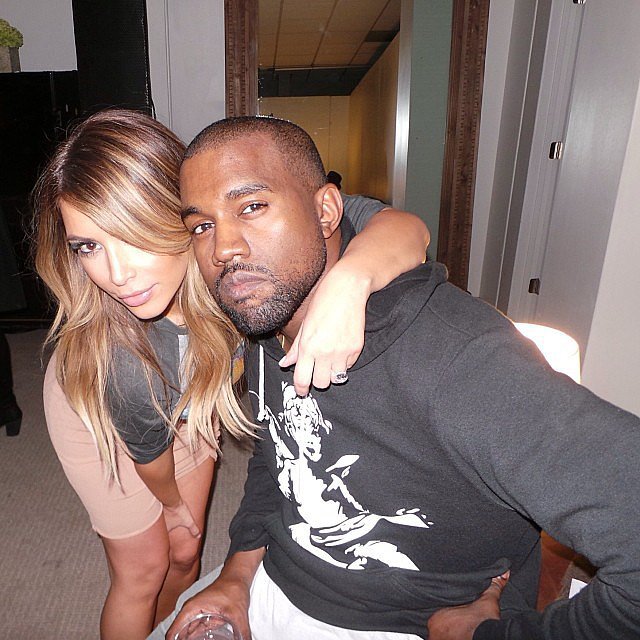 Kim Kardashian [33] posts frequently on Instagram, from sexy bikini selfies to photos with her husband, Kanye West [34], and their daughter, North West.
Follow Kim: kimkardashian [35]
Miley Cyrus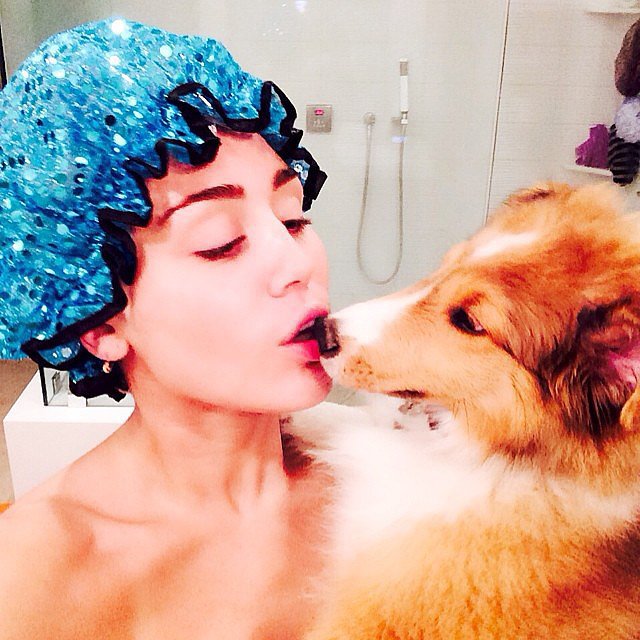 Miley Cyrus [36] uses Instagram to post photos of her many dogs and crazy moments on tours.
Follow Miley: mileycyrus [37]
Justin Timberlake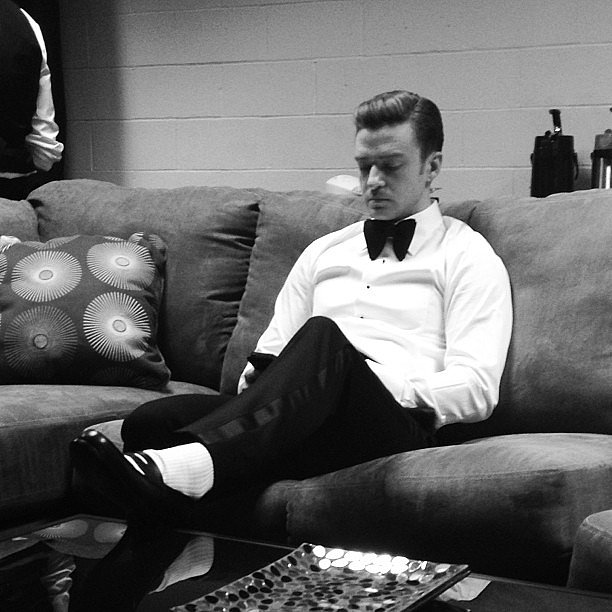 Justin Timberlake [38] mostly Instagrams on tour, showing his pre-show routine and onstage pics.
Follow Justin: justintimberlake [39]
Lady Gaga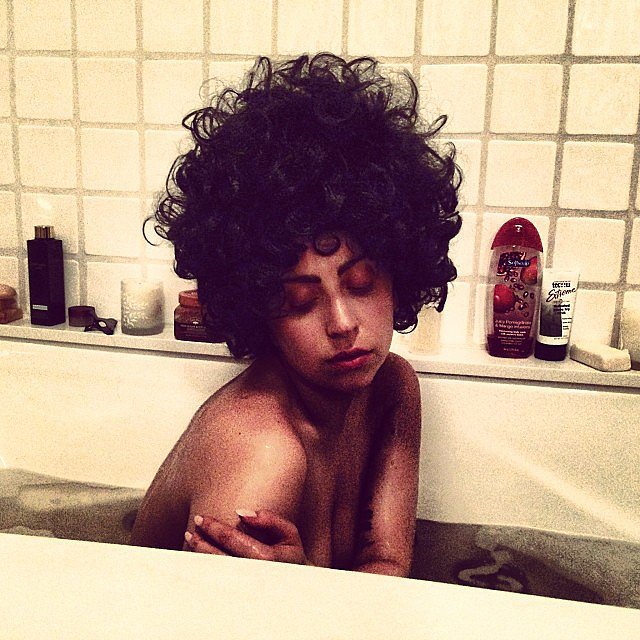 If you love Lady Gaga [40], you'll love her crazy Instagram a lot.
Follow Lady Gaga: ladygaga [41]
Darren Criss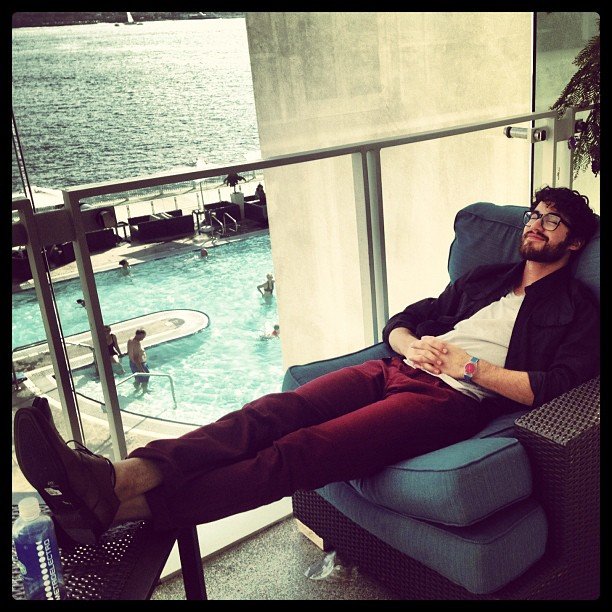 Darren Criss shares pics when he's not belting out a tune on the set of Glee.
Follow Darren: darrencriss [42]
Mena Suvari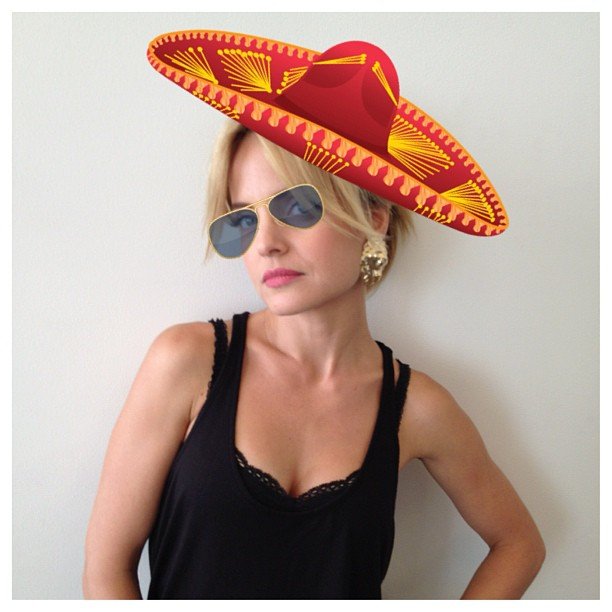 Mena Suvari doesn't take her personal pics too seriously.

Follow Mena: mena13suvari [43]
Kaley Cuoco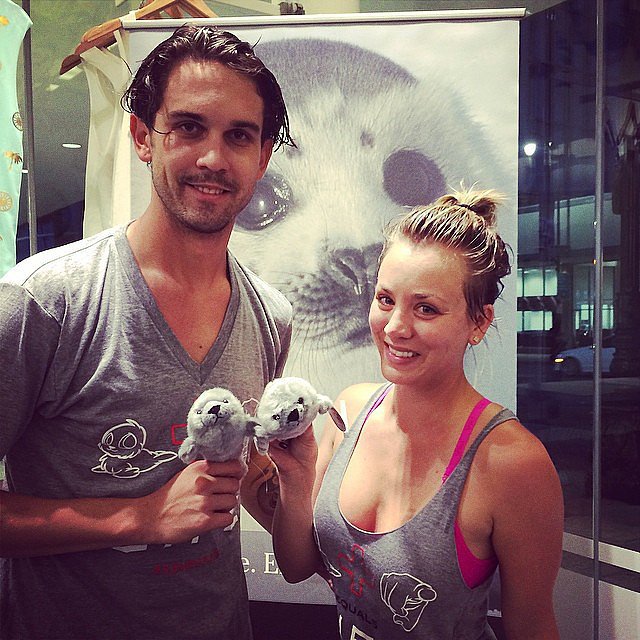 Kaley Cuoco and her husband, Ryan Sweeting, pose a lot together.
Follow Kaley: normancook [44]
Diane Kruger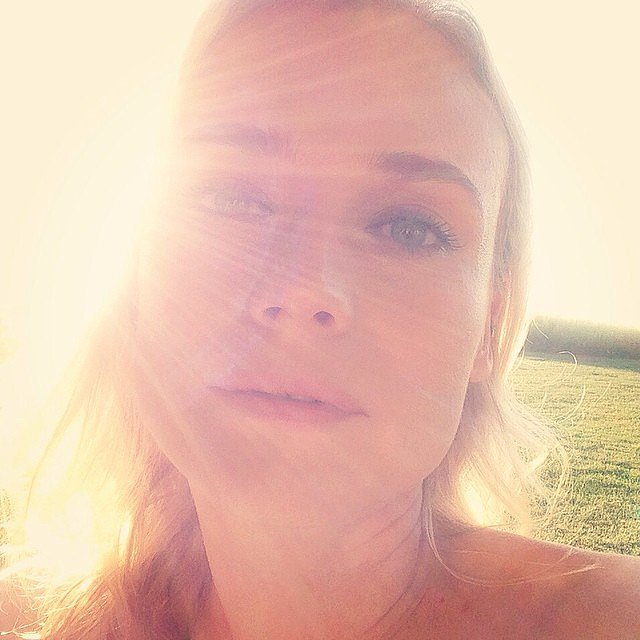 Diane Kruger [45] joined Instagram with a series of cute snaps, including a few of her boyfriend, Joshua Jackson [46].
Follow Diane: dianekrugerperso [47]
Mindy Kaling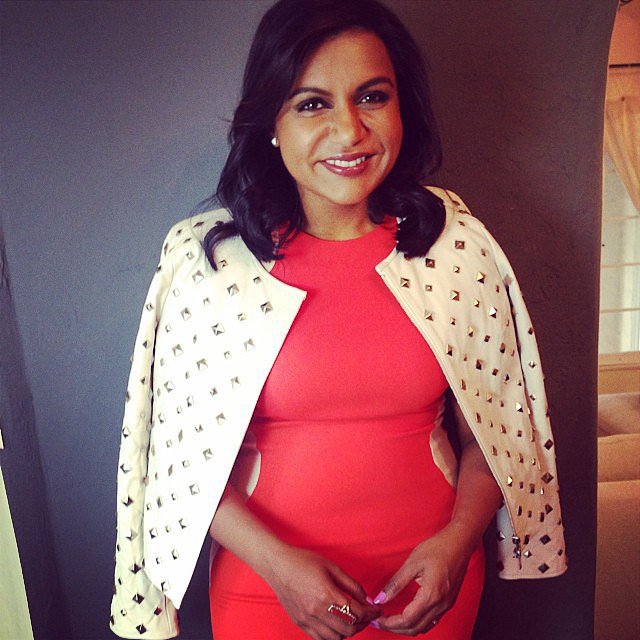 Mindy Kaling takes photos of her friends and her fashion choices.
Follow Mindy: mindykaling [48]
Ashley Benson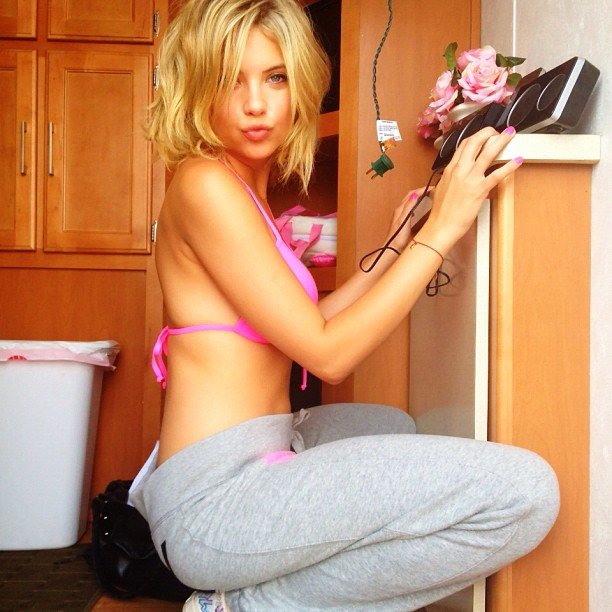 Ashley Benson updates her followers from the set of her small screen gig Pretty Little Liars and other big screen projects.
Follow Ashley: itsashbenzo [49]
Ian Somerhalder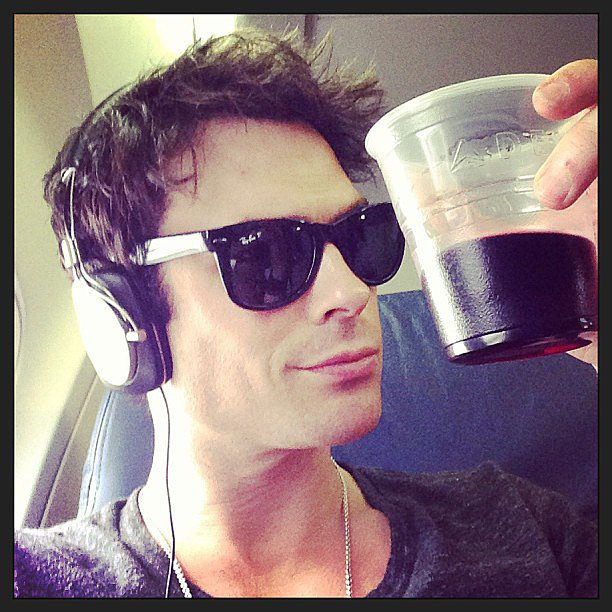 The Vampire Diaries star Ian Somerhalder [50] is big on Twitter and he's got quite the fan following on Instagram too. He loves to share snaps of animals and friends and lots of selfies [51].
Follow Ian: iansomerhalder [52]
Gisele Bündchen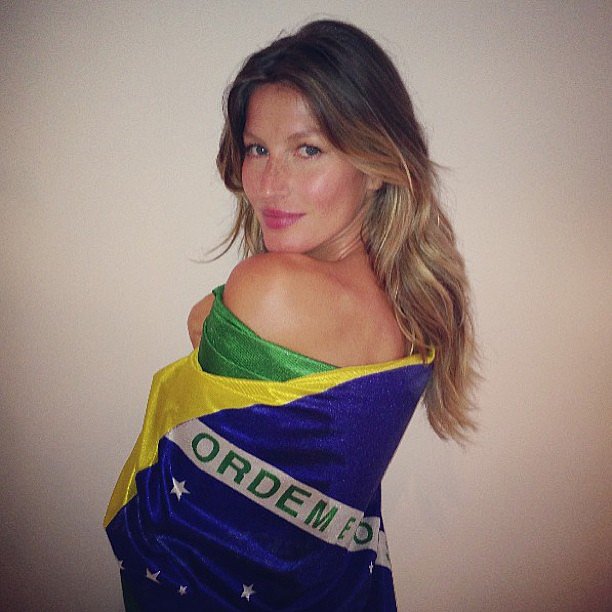 Gisele Bündchen shares photos of her family and a look at sexy photo shoots.
Follow Gisele: giseleofficial [53]
Emma Roberts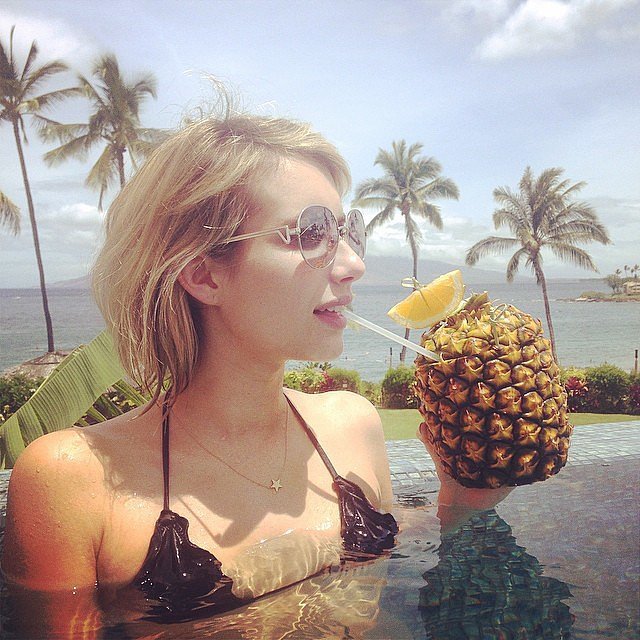 Emma Roberts loves to goof around — especially in her bikini.
Follow Emma: emmaroberts [54]
Joe Jonas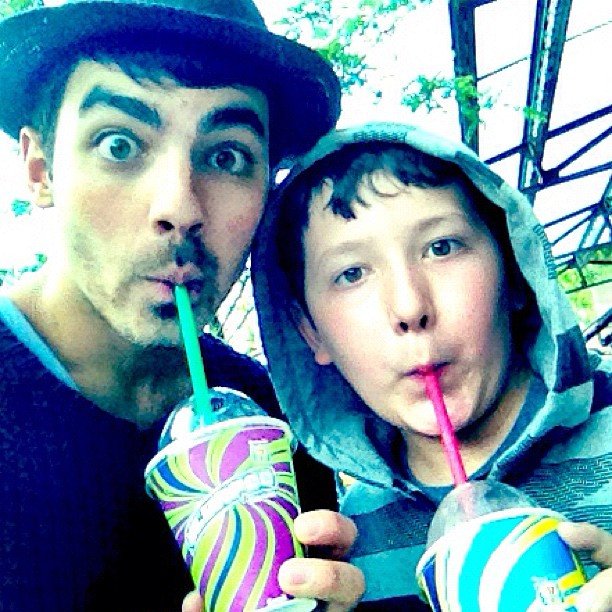 Joe Jonas [55] likes taking goofy photos when he's hanging with his brothers Nick, Kevin, and Frankie.
Follow Joe: joejonas [56]
Ludacris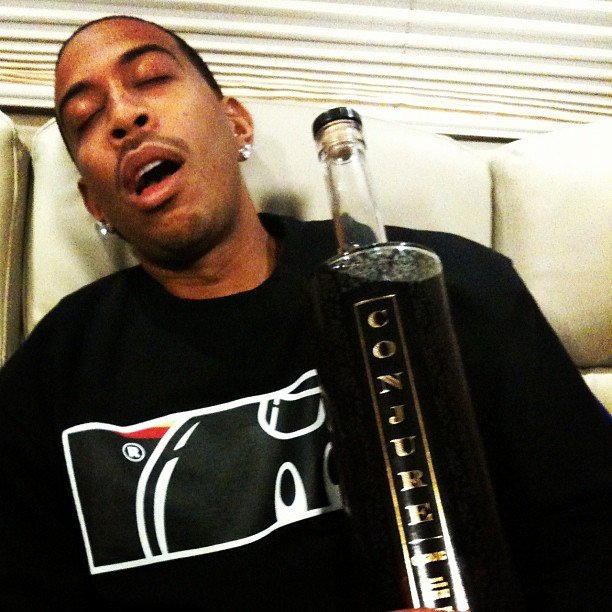 Ludacris lives a life of luxury and often snaps pics from private jets or inside exclusive clubs.

Follow Ludacris: itsludacris [57]
Milo Ventimiglia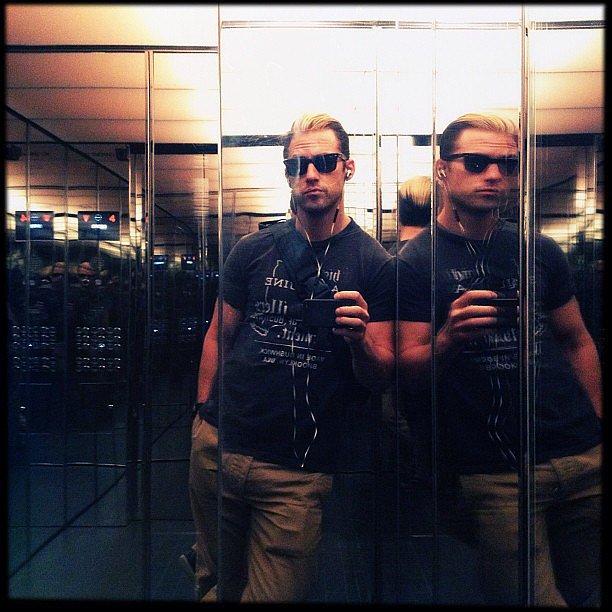 Milo Ventimiglia [58] travels the globe and loves to share photos from on the set and his personal vacations.
Follow Milo: miloanthonyventimiglia [59]
Jamie Lynn Spears
Jamie Lynn Spears [60] is all smiles when she's sharing a photo with her daughter, Maddie.
Follow Jamie Lynn: jamielynnspears [61]
Leighton Meester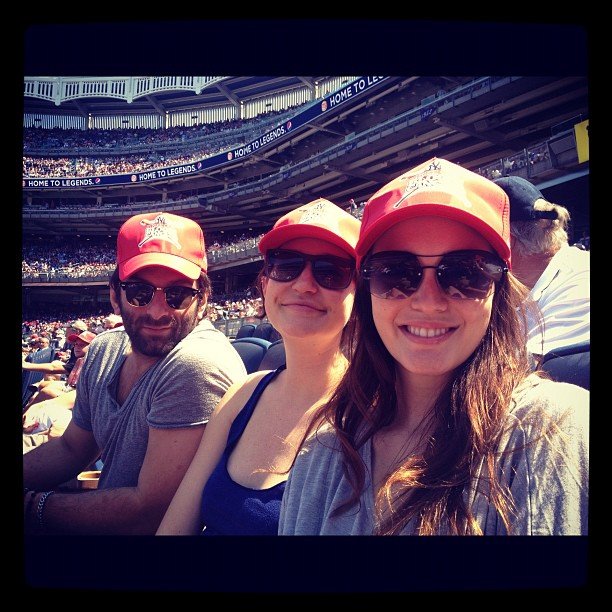 Leighton Meester [62] usually shares pics when she's hanging out with friends or checking out a live concert.
Follow Leighton: itsmeleighton [63]
Oprah Winfrey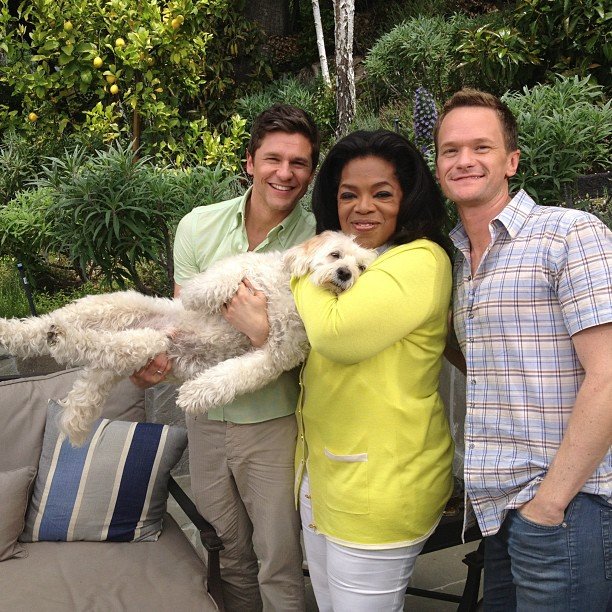 Oprah Winfrey [64] loves hanging with her dogs and her famous friends, like Neil Patrick Harris [65] and David Burtka.


Follow Oprah: oprah [66]
Kathy Griffin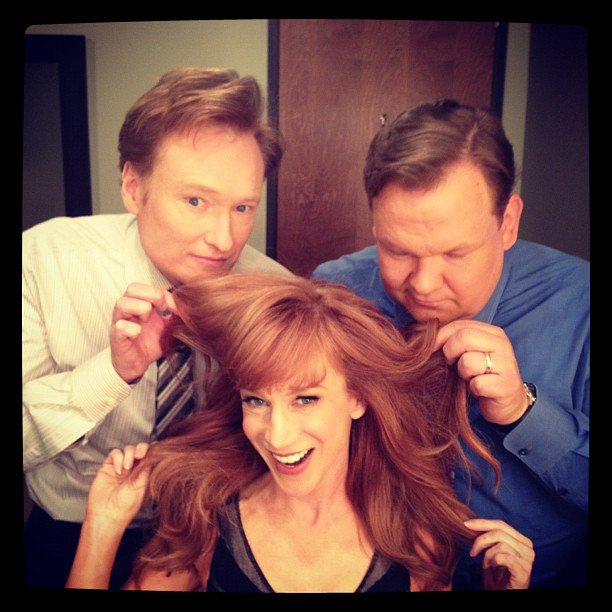 Kathy Griffin does her best to captures hilarious snaps with her famous friends.
Follow Kathy: kathygriffin [67]
Candice Swanepoel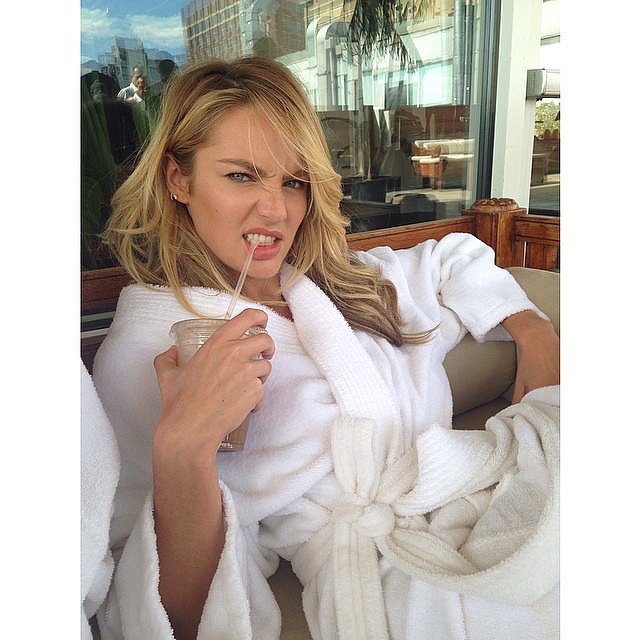 Victoria's Secret model Candice Swanepoel is silly and sexy on Instagram.
Follow Candice Swanepoel: angelcandices [68]
Fergie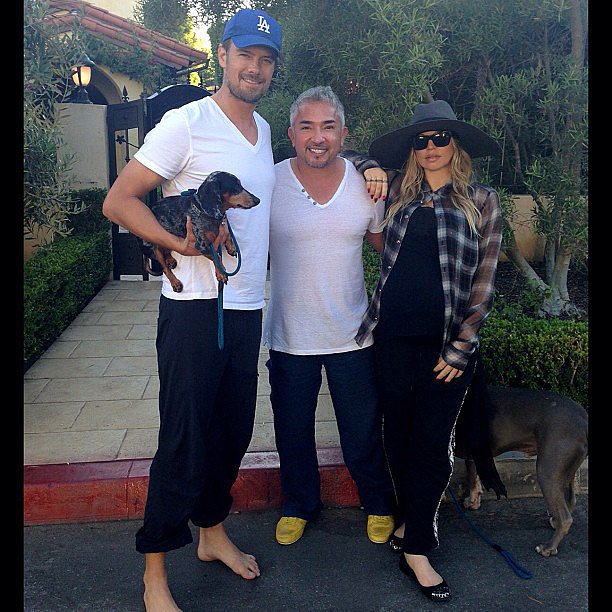 Fergie [69] posts pics of her and her husband, Josh Duhamel [70], having fun with their family and friends.
Follow Fergie [71]: fergie [72]
James Franco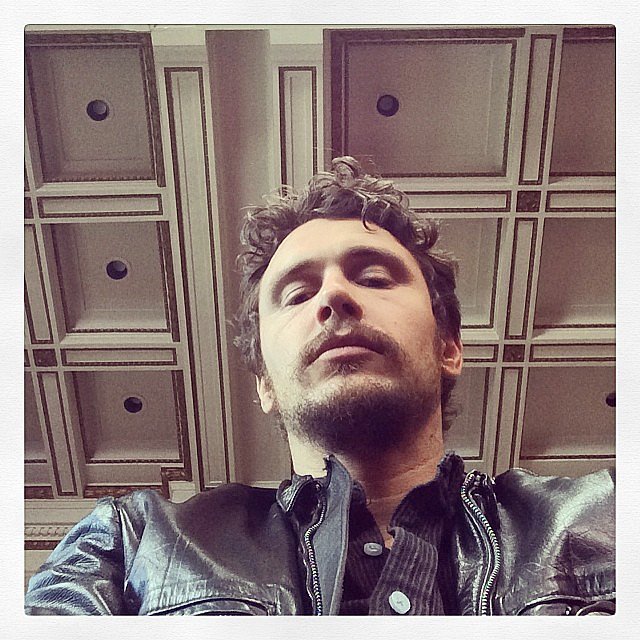 James Franco [73] posts a lot, especially when it comes to selfies.
Follow James Franco: jamesfrancotv [74]
Lena Dunham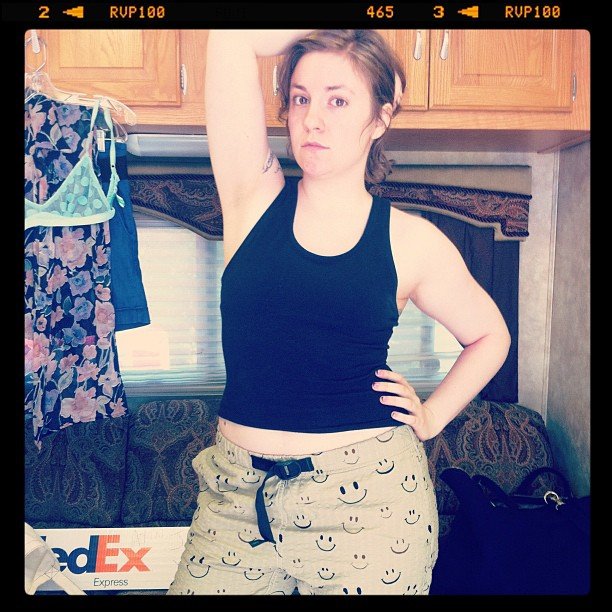 Girls' Lena Dunham keeps it real for the camera.
Follow Lena: lenadunham [75]
Aaron Paul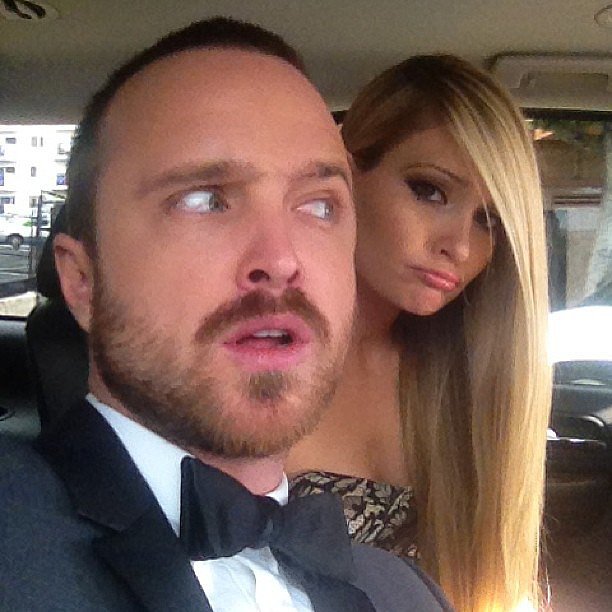 Breaking Bad's Aaron Paul shares photos of him and his wife, Lauren Parsekian, and their friends.
Follow Aaron: glassofwhiskey [76]
Ellen Pompeo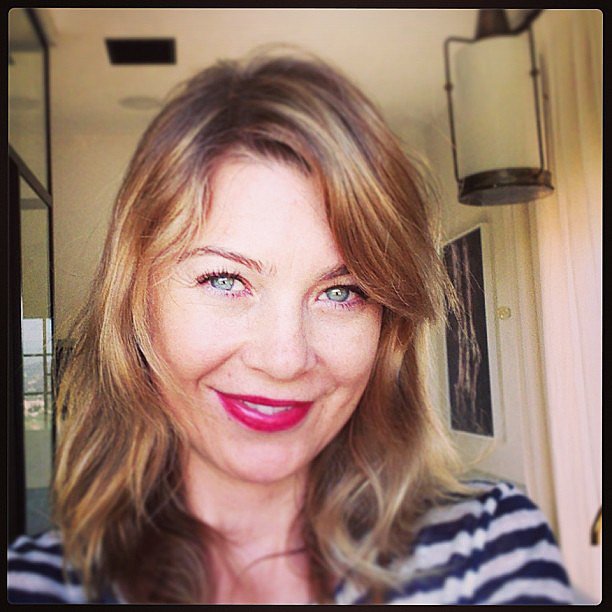 Grey's Anatomy star Ellen Pompeo [77] loves posting pictures of herself and snaps of her daughter, Stella.
Follow Ellen: ellenpompeo [78]
Redfoo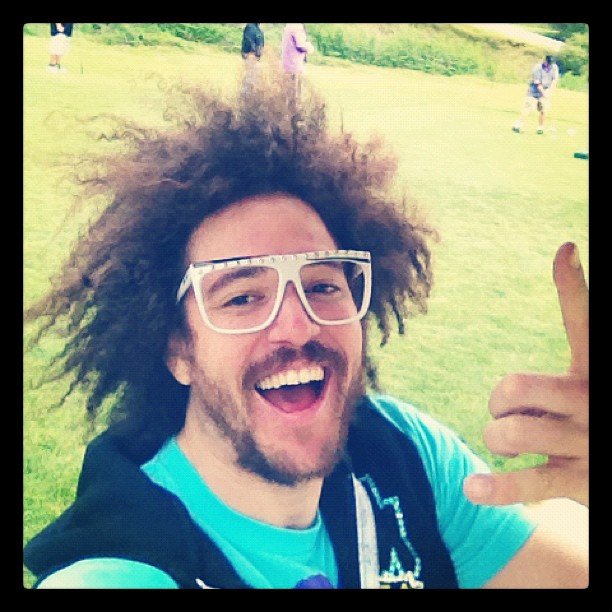 LMFAO's wild frontman Redfoo likes to party rock and snap wild pics for his Instagram account.
Follow Redfoo: Redfoo [79]
Jimmy Fallon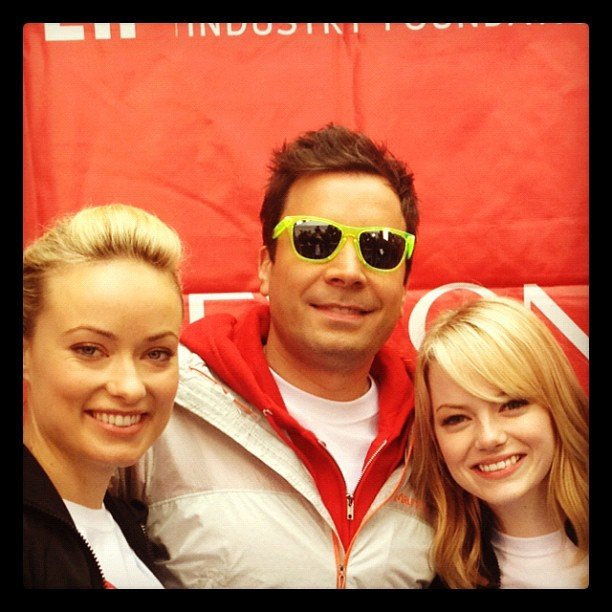 Late night host Jimmy Fallon [80] snaps pics with his famous friends.
Follow Jimmy: jimmyfallon [81]
Busy Philipps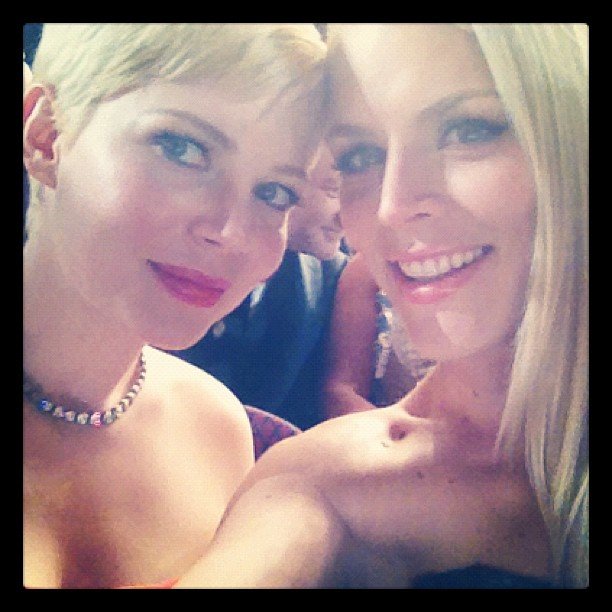 Busy Philipps shares fun photos of her family, her latest craft projects, and candid shots like this one with her best friend Michelle Williams [82].
Follow Busy: busyphilipps [83]
Chrissy Teigen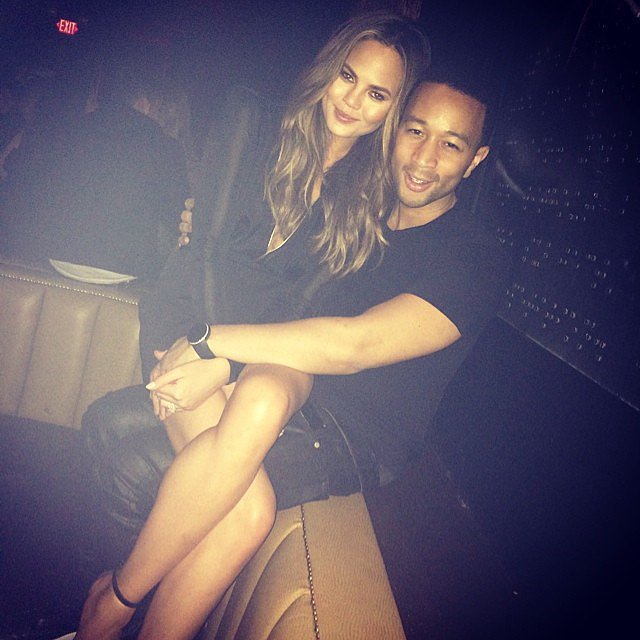 Chrissy Teigen loves to cook and pose with her husband, John Legend [84].
Follow Chrissy Teigen: chrissyteigen [85]
Mariah Carey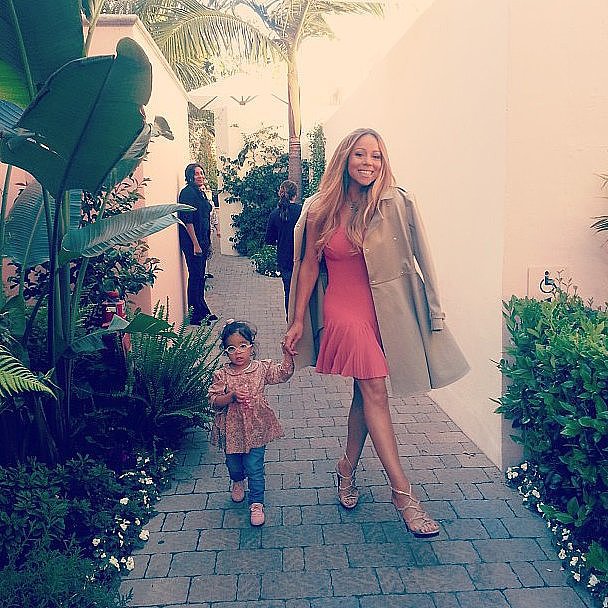 Mariah Carey [86] does almost everything in heels, and she shows her fun on her account.
Follow Mariah Carey [87]: mariahcarey [88]
Joy Bryant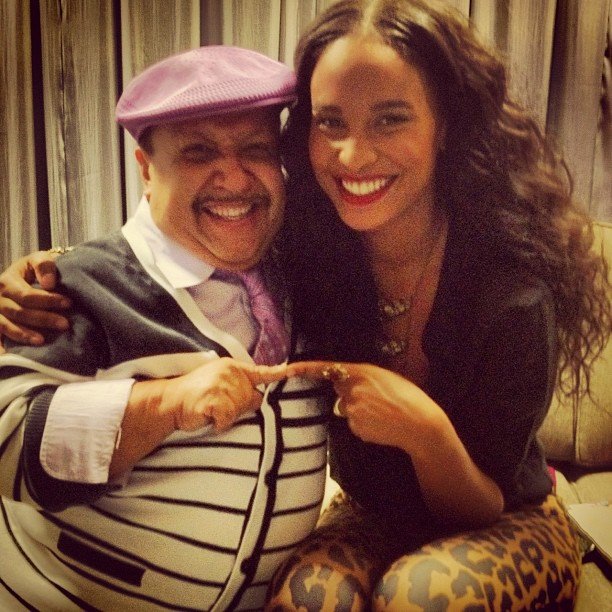 Parenthood's Joy Bryant never takes her snaps too seriously.
Follow Joy: joybeezy [89]
Lea Michele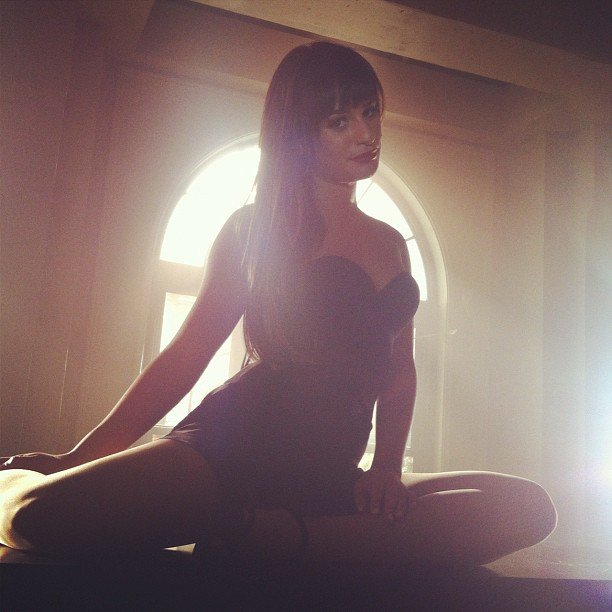 Lea Michele [90] shares photos from the set of Glee and her pre-red-carpet routine.
Follow Lea: msleamichele [91]
Kris Jenner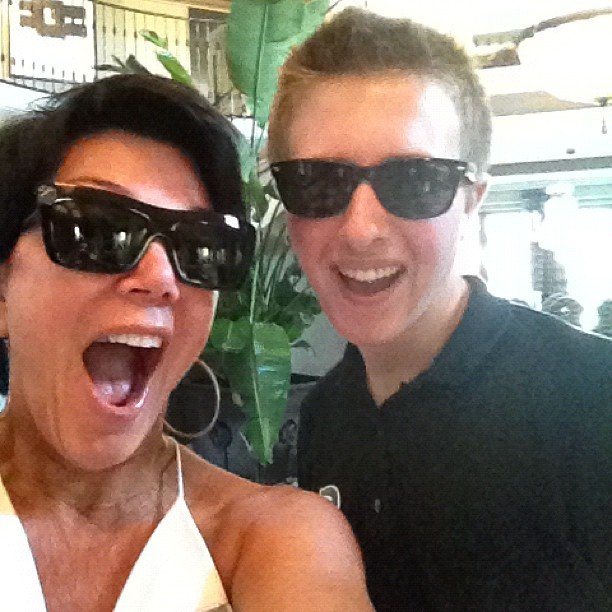 If you're trying to keep up with all of the Kardashians, then you'll want to follow family matriarch Kris Jenner.
Follow Kris: krisjenner [92]
Jessica Simpson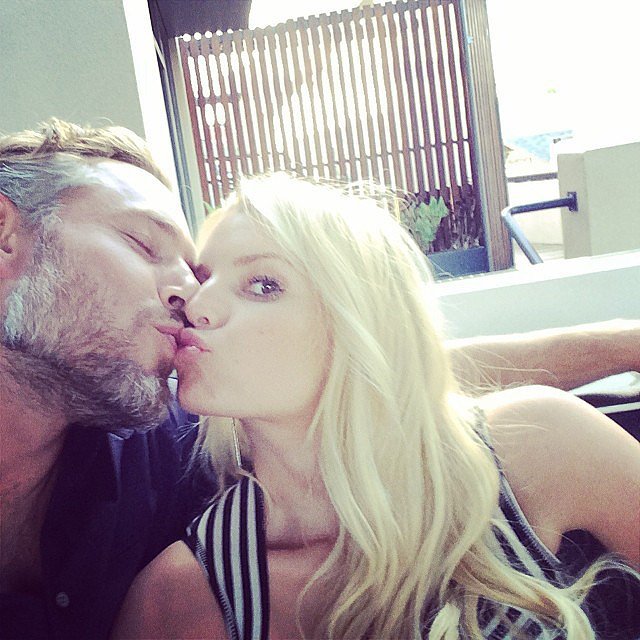 Jessica Simpson [93] shows off her sweet family, whether it's kisses with her man, Eric Johnson, or their kids.
Follow Jessica Simpson: jessicasimpson [94]
Wilmer Valderrama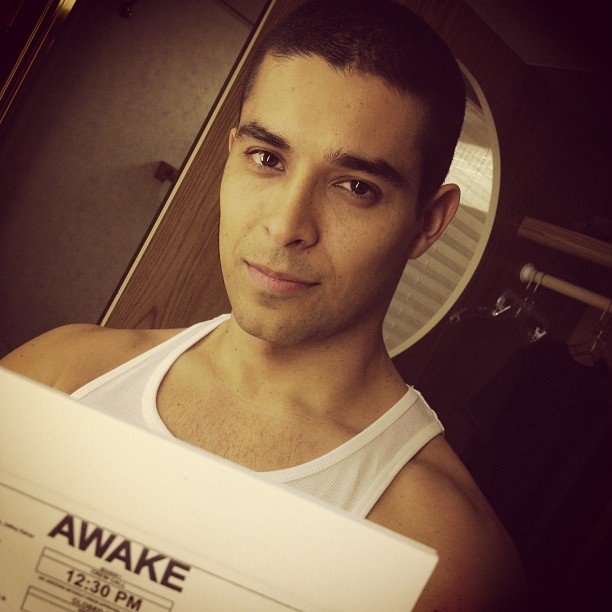 Wilmer Valderrama [95] takes lots of self-portraits with his phone.
Follow Wilmer: wilmervalderrama [96]
Jenny Slate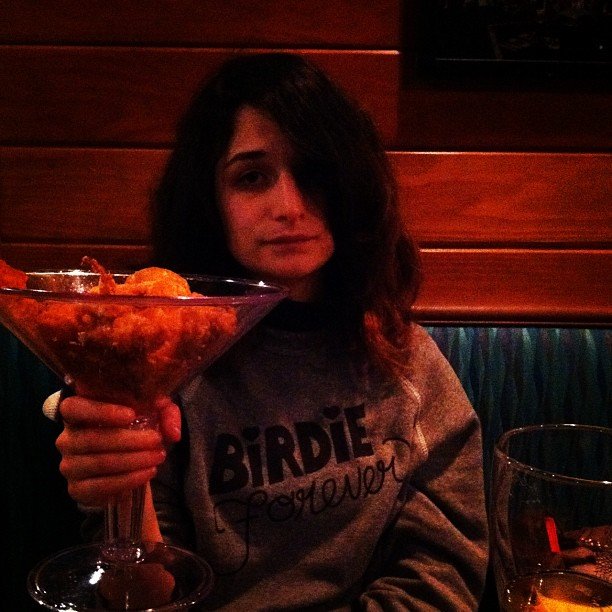 Funny lady Jenny Slate pulls out all the stops to get a laugh from her followers.
Follow Jenny: jennyslate
Drew Barrymore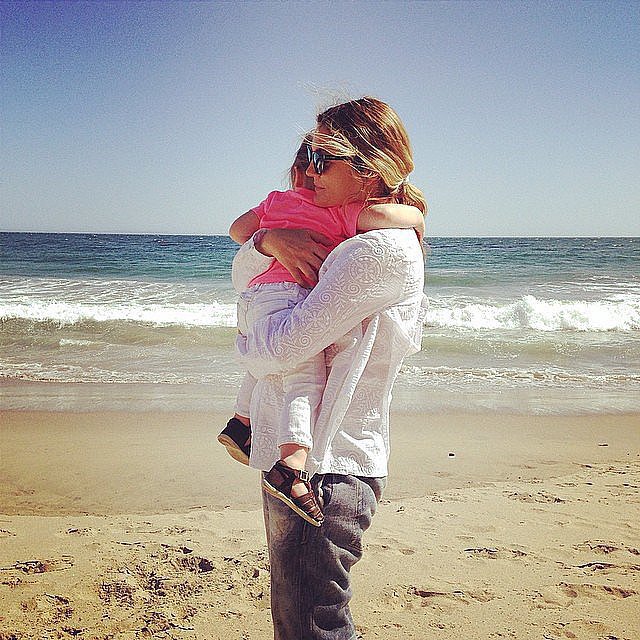 Drew Barrymore [97] shows off her kids and her day-to-day life on Instagram.
Follow Drew Barrymore: drewbarrymore [98]
Lucy Hale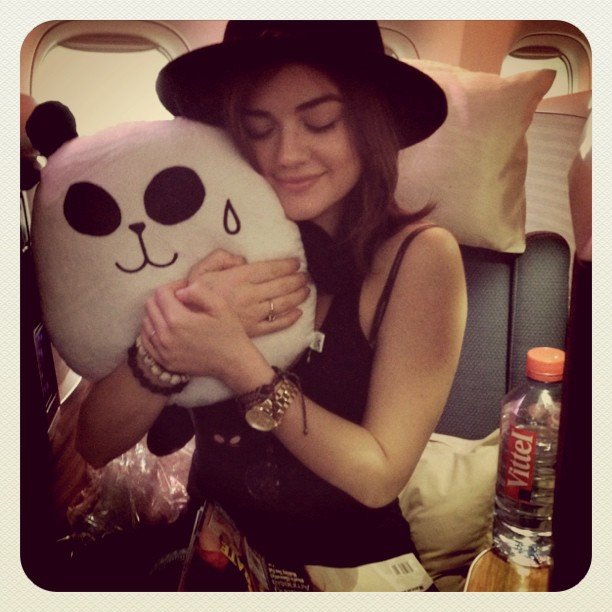 Pretty Little Liars star Lucy Hale loves to snap adorable photos with her friends, and sometimes props like panda pillows.


Follow Lucy: lucyhale [99]
Cara Delevingne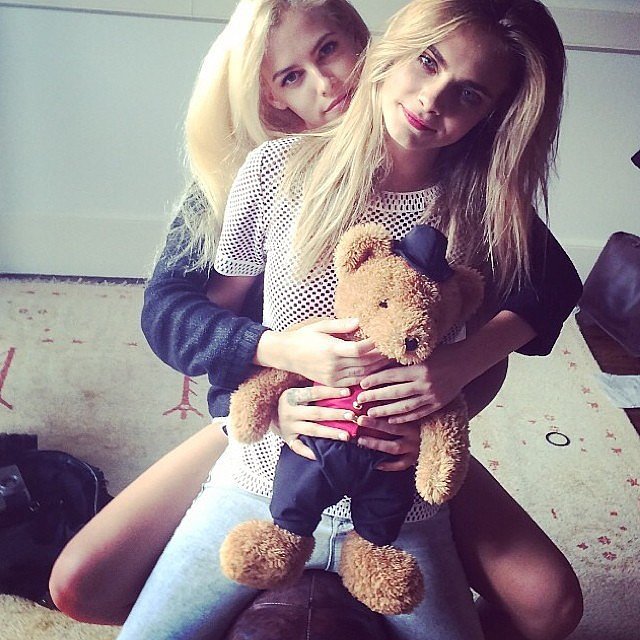 Cara Delevingne gets into a lot of shenanigans and documents them all.
Follow Cara Delevingne: caradelevingne [100]
Randy Jackson
Former American Idol judge Randy Jackson shares pics wherever he goes.
Follow Randy: randyjackson [101]
Emmy Rossum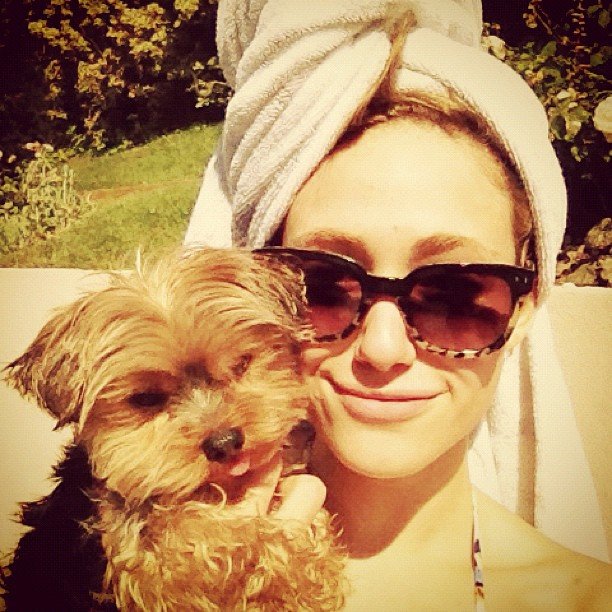 Emmy Rossum loves to share the spotlight with her pup.
Follow Emmy: emmyrossum [102]
Jennifer Lopez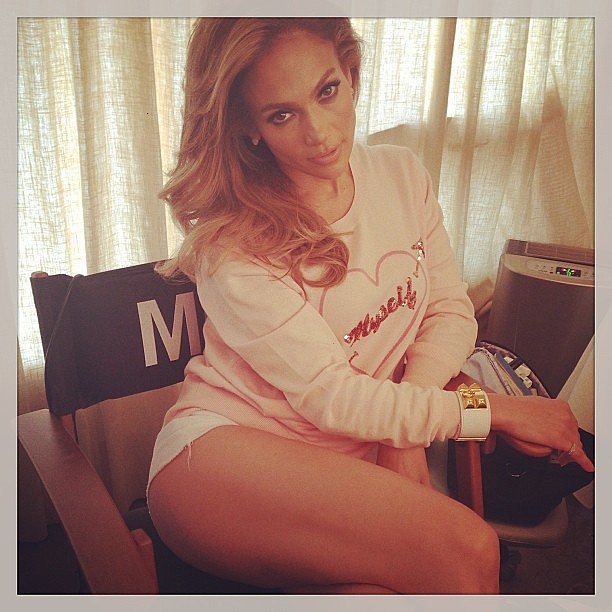 Jennifer Lopez [103] shows some skin and fun performance pics.
Follow Jennifer Lopez: jlo [104]
Diddy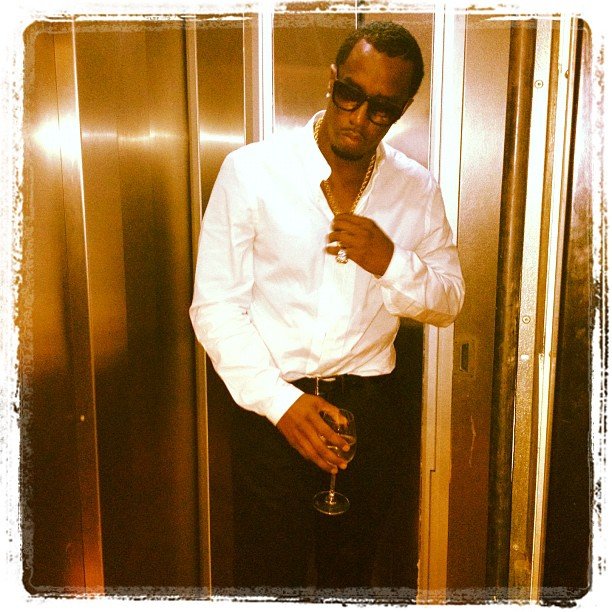 Diddy [105] takes fans inside his world and gives them a glimpse of his luxurious lifestyle.
Follow Diddy: iamdiddy [106]
Jane Lynch
Jane Lynch [107] likes to share the spotlight with her pals.
Follow Jane: janemarielynch [108]
Rumer Willis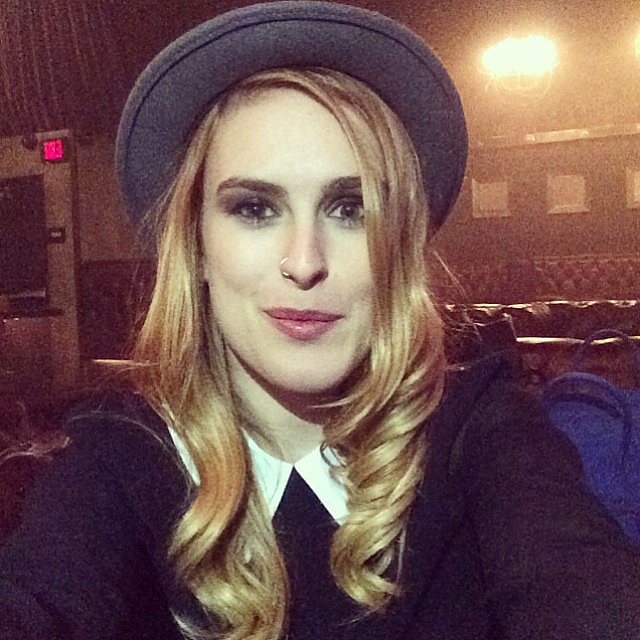 Rumer Willis is all about having fun, and documents it with plenty of pics.
Follow Rumer: ruelarue [109]
Khloé Kardashian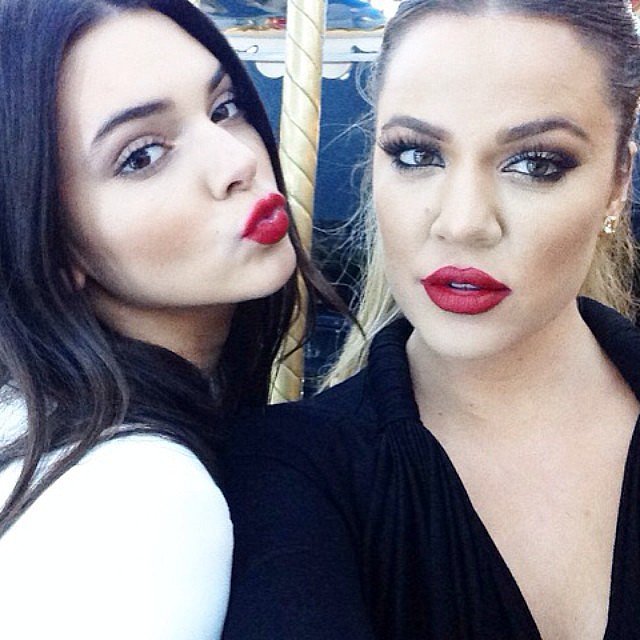 Khloé Kardashian documents moments with her family and friends.
Follow Khloe: khloekardashian [110]
John Legend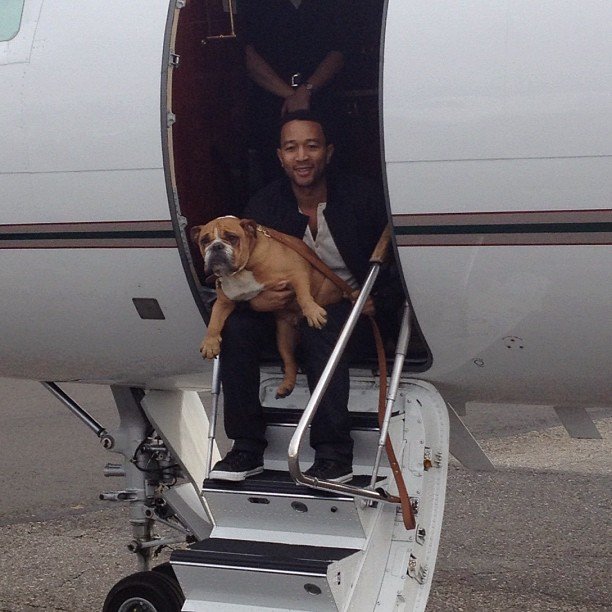 John Legend [111] captures photos on the road and hanging with his wife, Chrissy Teigen, and their dogs.
Follow John: johnlegend [112]
Jaime King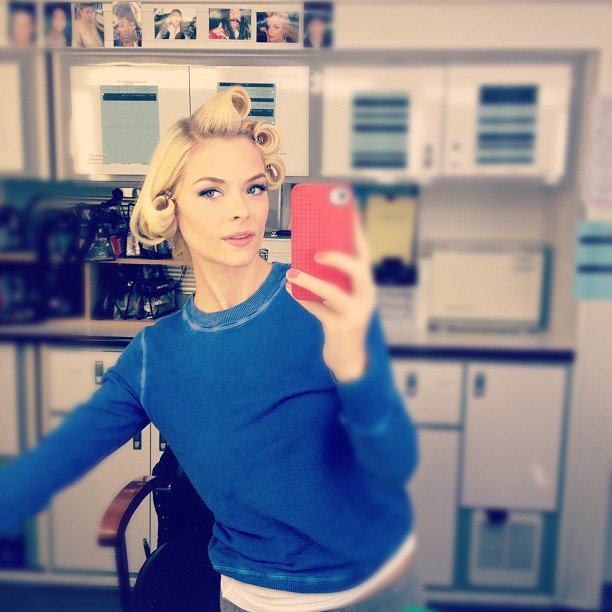 Hart of Dixie's Jaime King snaps photos of her alter ego, Lemon Breeland.
Follow Jaime: jaime_king [113]
Molly Sims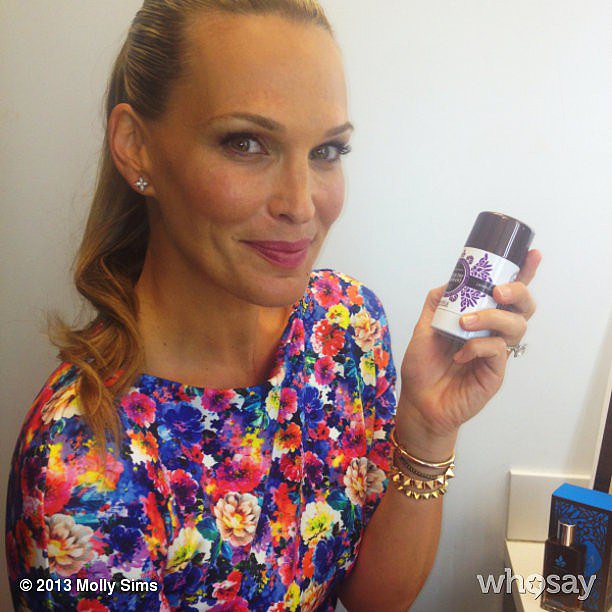 Molly Sims shows off her family and her day-to-day life on Instagram.
Follow Molly: mollybsims [114]
Haylie Duff
Haylie Duff loves her animals and publishes pics of her four-legged companions on a regular basis.
Follow Haylie: haylieduff [115]
Drake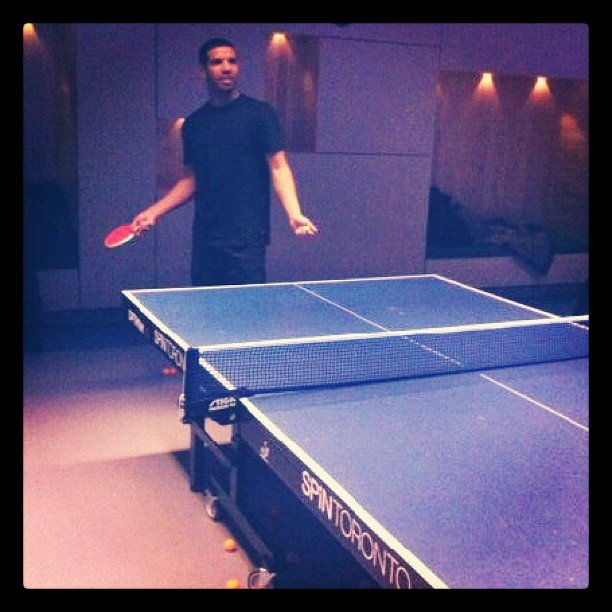 Drake posts photos with friends and behind-the-scenes snaps on tour.
Follow Drake: champagnepapi [116]
Ashley Tisdale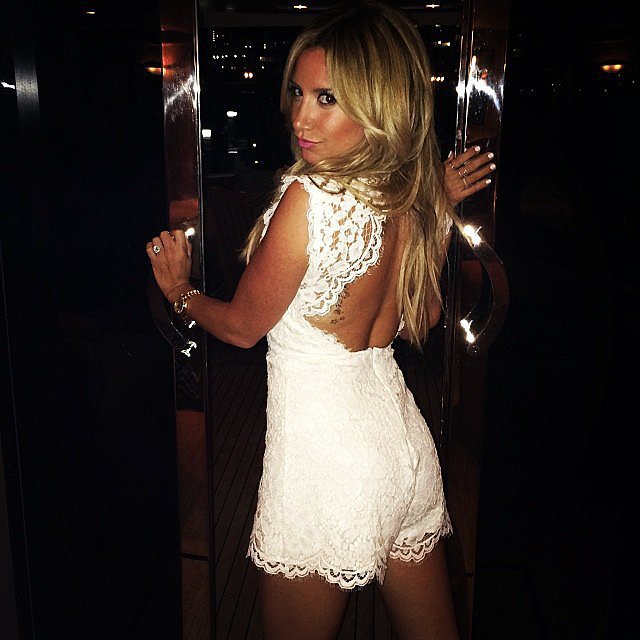 Ashley Tisdale [117] posts candid photos of friends and precious shots of her pup, Maui.
Follow Ashley: ashleytis [118]
Cameron Diaz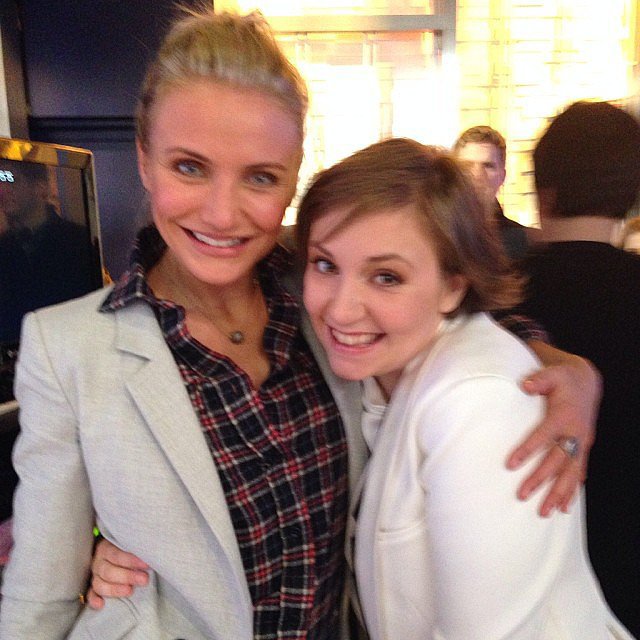 Cameron Diaz [119]'s page always has fun celebrity cameos, and she's always supercandid.
Follow Cameron Diaz: camerondiaz [120]
Ansel Elgort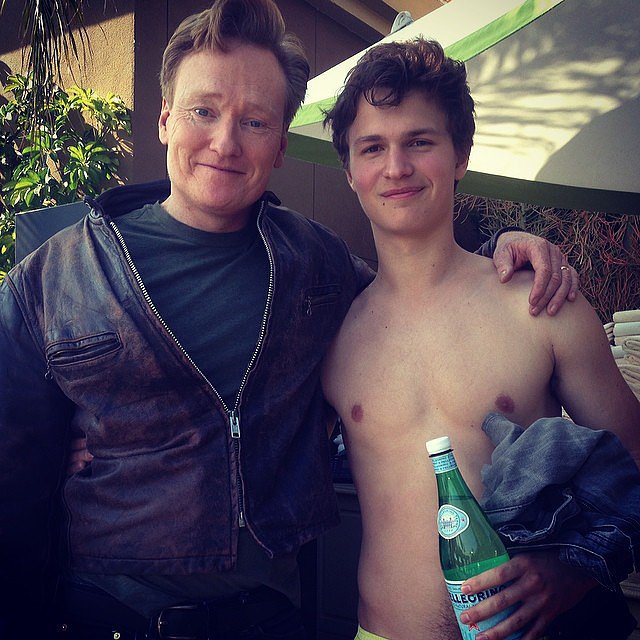 The Fault in Our Stars' Ansel Elgort is one of our favorite people on Instagram [121] because he's shirtless [122] in lots of photos and really funny.
Follow Ansel Elgort: anselelgort [123]
Anderson Cooper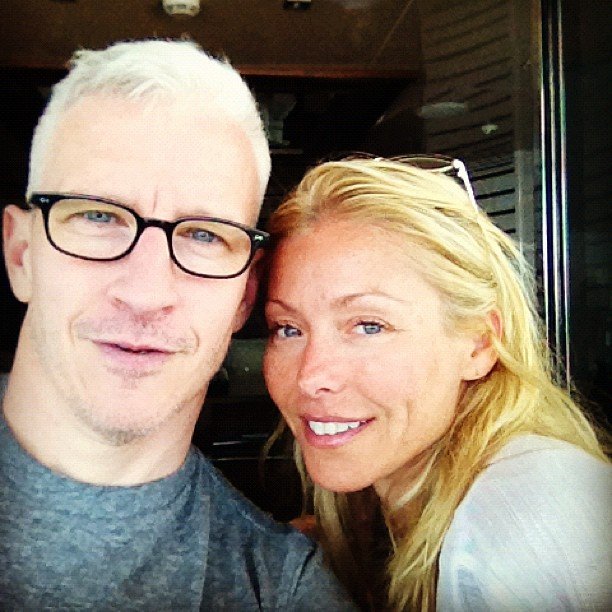 Anderson Cooper [124] shares pics with his famous friends.
Follow Anderson: andersoncooper [125]
Nicki Minaj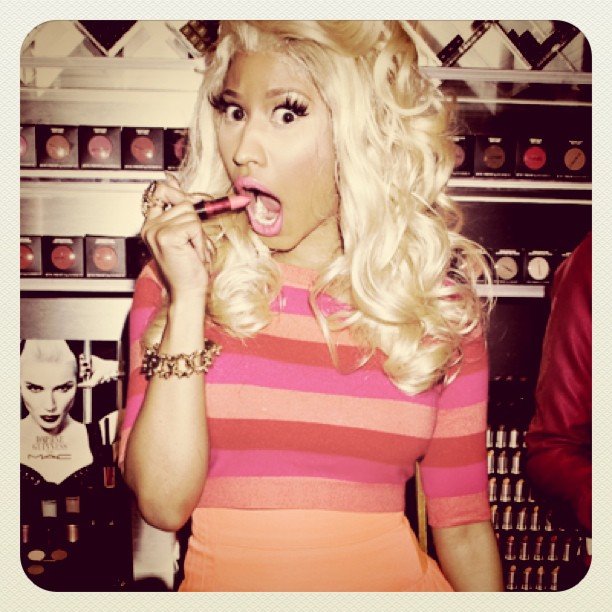 Nicki Minaj takes pics when she's on the road, meeting with fans, and on location at photo shoots.
Follow Nicki: nickiminaj [126]
James Van Der Beek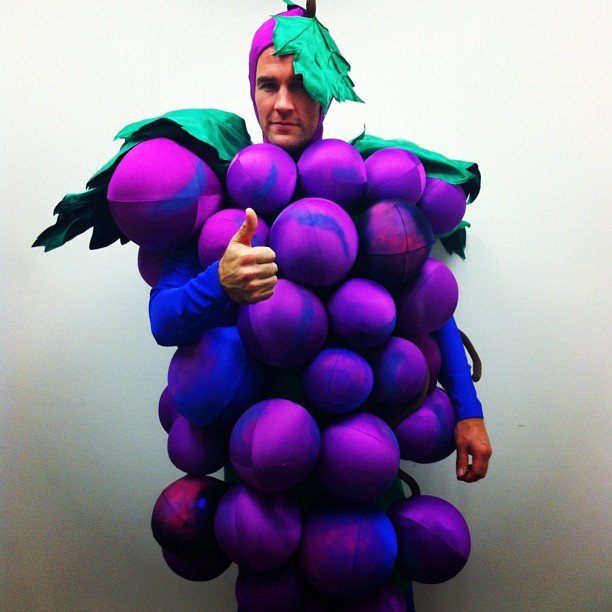 James Van Der Beek [127] isn't afraid to show off his silly side.
Follow James: vanderjames [128]
Donald Faison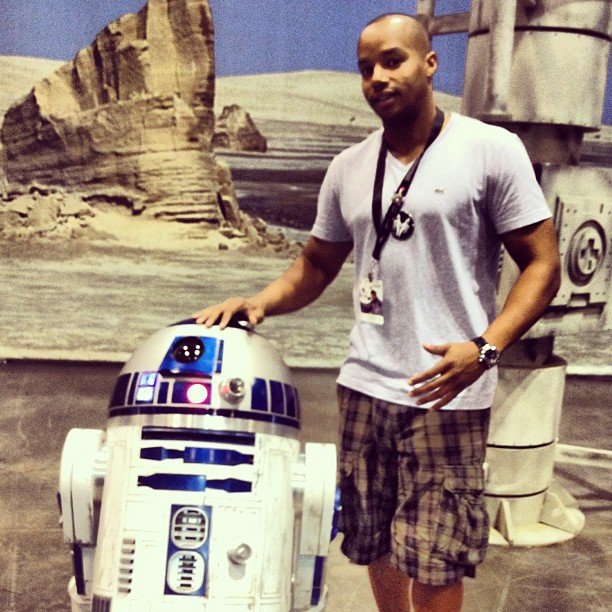 Donald Faison is always clowning around in his Instagram pics.
Follow Donald: donald_aison [129]
50 Cent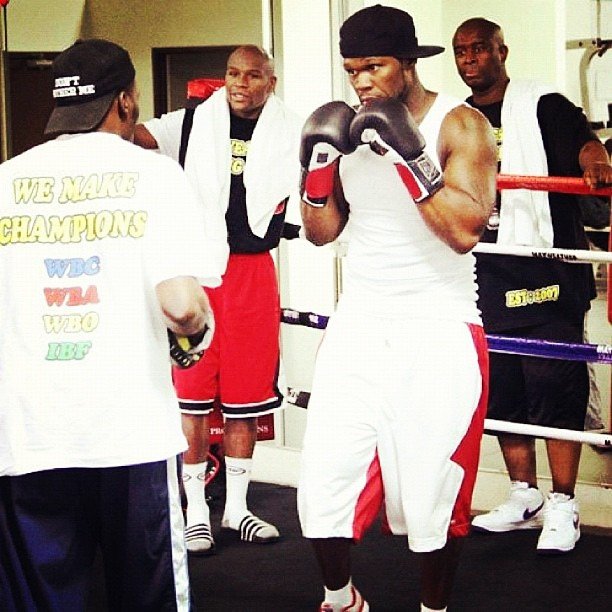 50 Cent [130] doesn't just rap — he boxes, too! This is just one of his many fun photos on Instagram.
Follow 50: 50cent [131]
Kourtney Kardashian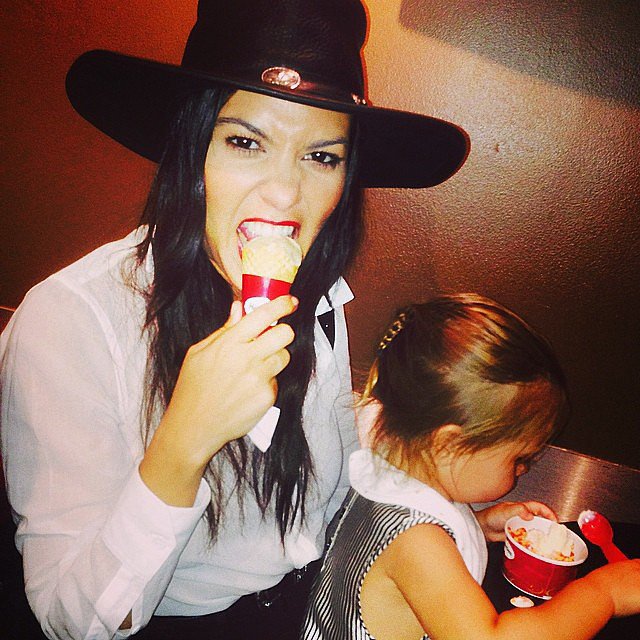 Kourtney Kardashian loves to post funny pics with her family.
Follow Kourtney: kourtneykardash [132]
Behati Prinsloo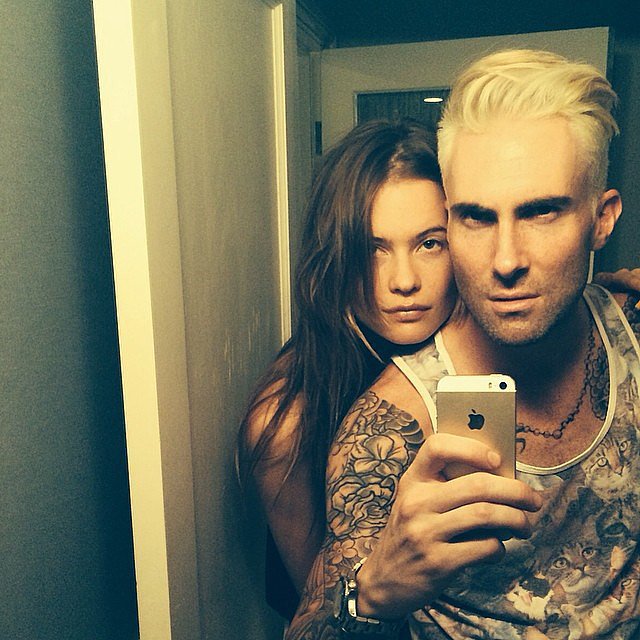 Model. Behati Prinsloo and her man, Adam Levine, are frequently featured on her page.
Follow Behati Prinsloo: behatiiprinsloo [133]
Cat Deeley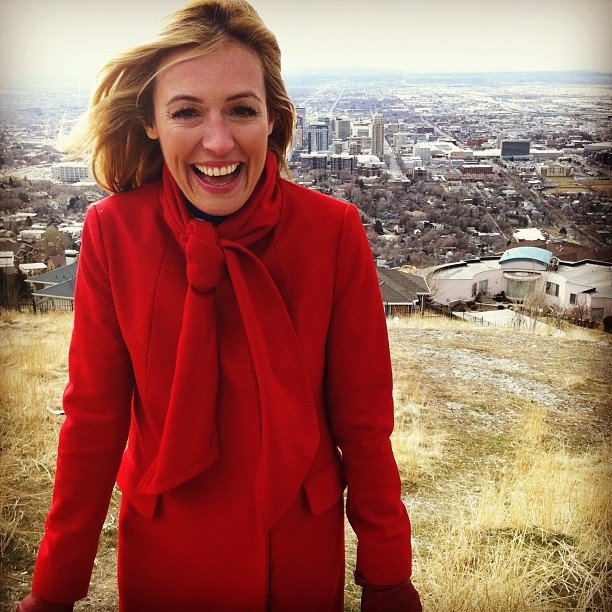 When she's not hosting So You Think You Can Dance? Cat Deeley is sharing photos to her account!
Follow Cat: catdeeley [134]
Jessica Capshaw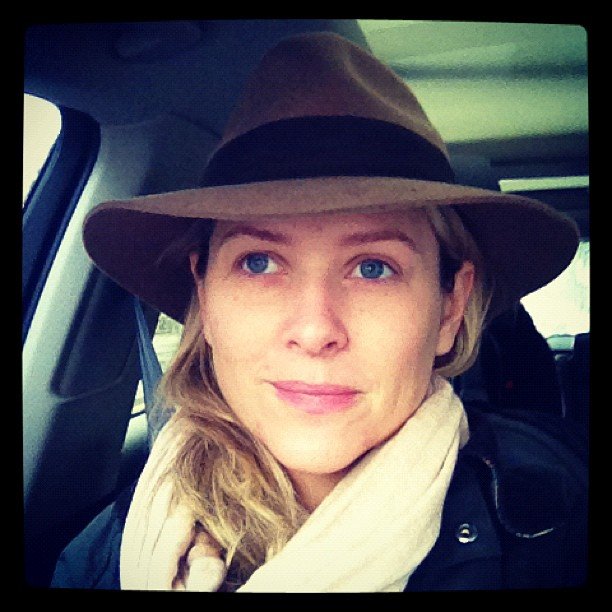 Grey's Anatomy doc Jessica Capshaw shares personal pics when she's on a break from her hospital rounds.
Follow Jessica: jessicacapshaw [135]
Carson Daly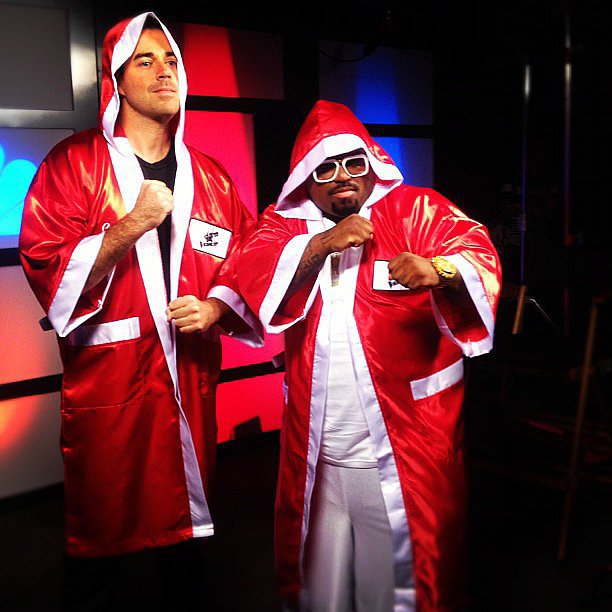 Carson Daly shares photos from the set of The Voice and other projects.
Follow Carson: carsondaly [136]
Vanessa Hudgens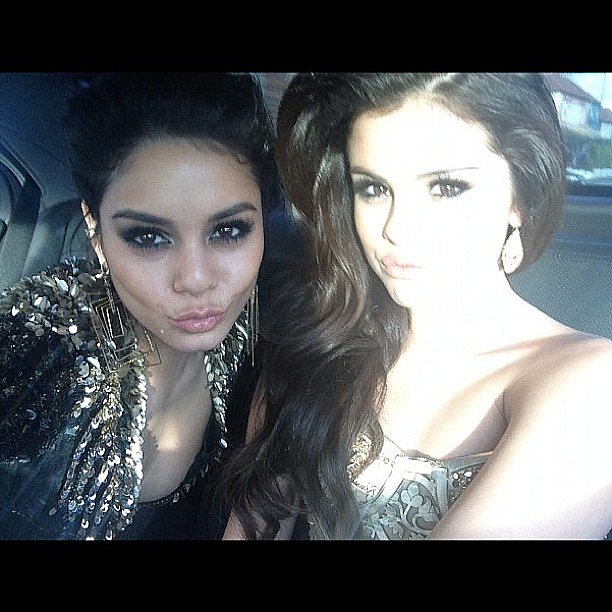 Vanessa Hudgens [137] documents her fun in the sun and her adorable furry friends.
Follow Vanessa: vanessahudgens [138]
Carly Rae Jepsen
Carly Rae Jepsen snaps pics from the road and hanging with her fans.
Follow Carly: carlyraejepsen [139]
Nicole Richie
Nicole Richie [140] gets goofy with her famous friends and her husband, Joel Madden [141].
Follow Nicole: nicolerichie [142]
Autumn Reeser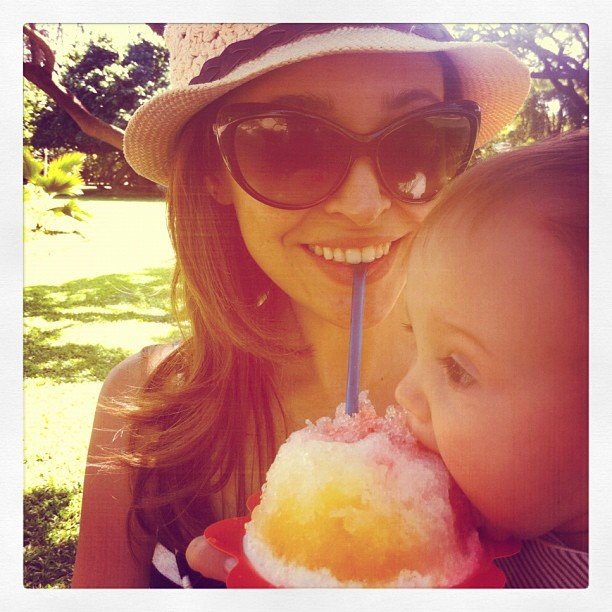 Autumn Reese publishes a mix of family pics, baked goods, and life on set.
Follow Autumn: autumn_reeser [143]
Serena Williams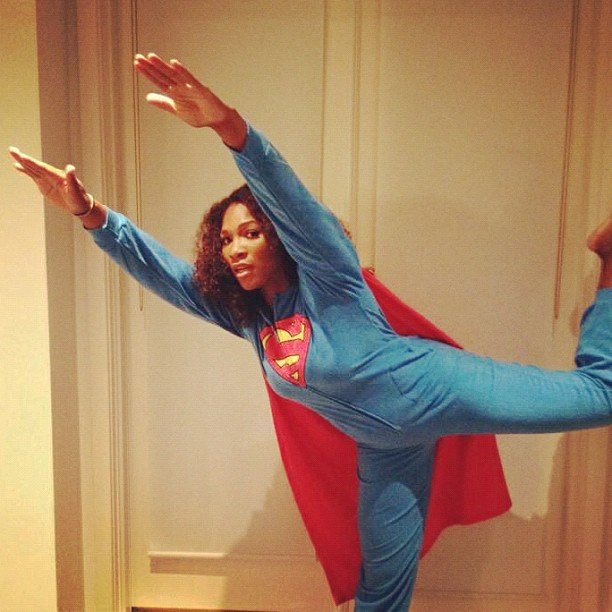 On and off the court, tennis star Serena Williams soars above the competition.
Follow Serena: serenawilliams [144]
Jenna Ushkowitz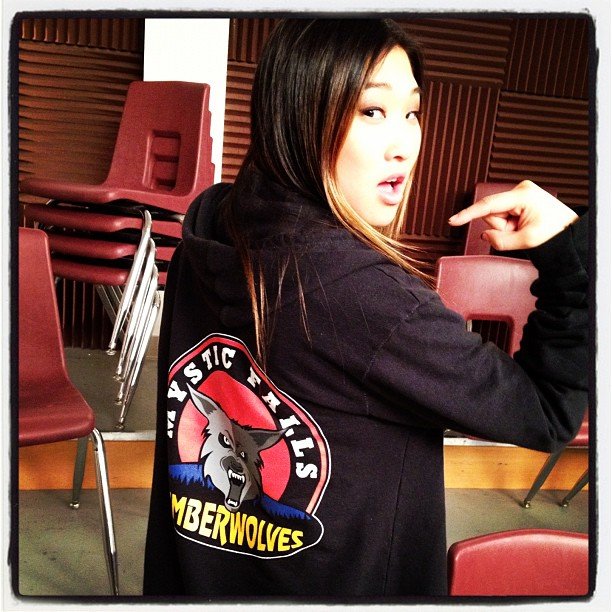 Jenna Ushkowitz's calendar is packed with dance rehearsals, studio time, and filming Glee, but she still makes it a priority to share photos with friends.
Follow Jenna: jennaushkowitz [145]
Zooey Deschanel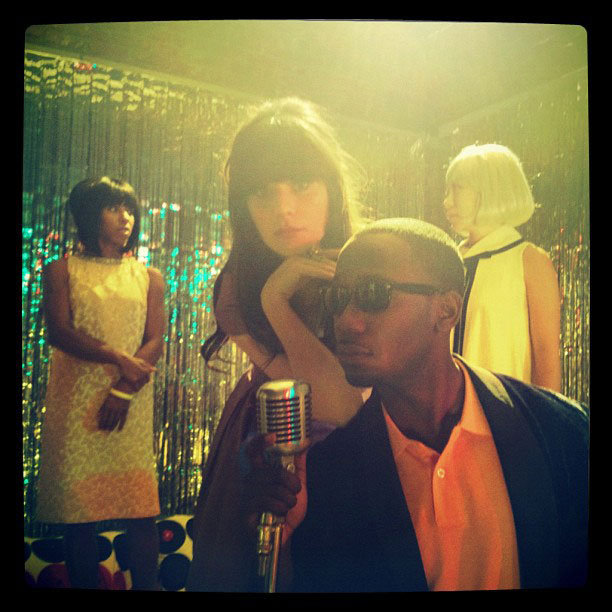 Zooey Deschanel posts a lot from the set of New Girl, but also captures random moments, too.
Follow Zooey: zooeydeschanel [146]
Chord Overstreet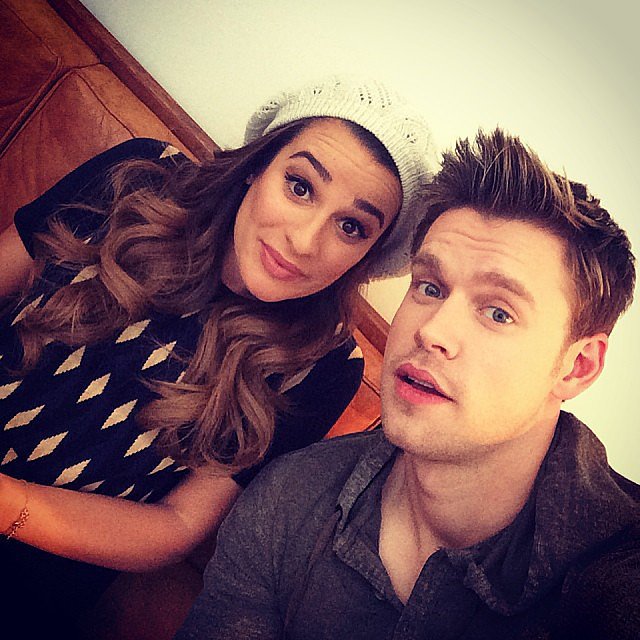 Chord Overstreet has an impressive group of friends that occasionally make an appearance, including his Glee costars.
Follow Chord: chordover [147]
Zac Efron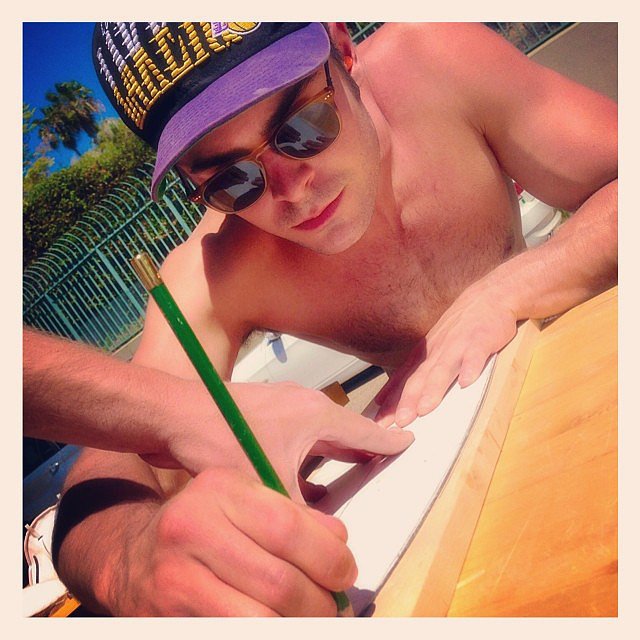 Zac Efron delights Instagram fans [148] with pictures on set, snaps of him dancing, and the occasional shirtless [149] photo.
Follow Zac: zacefron [150]
Derek Hough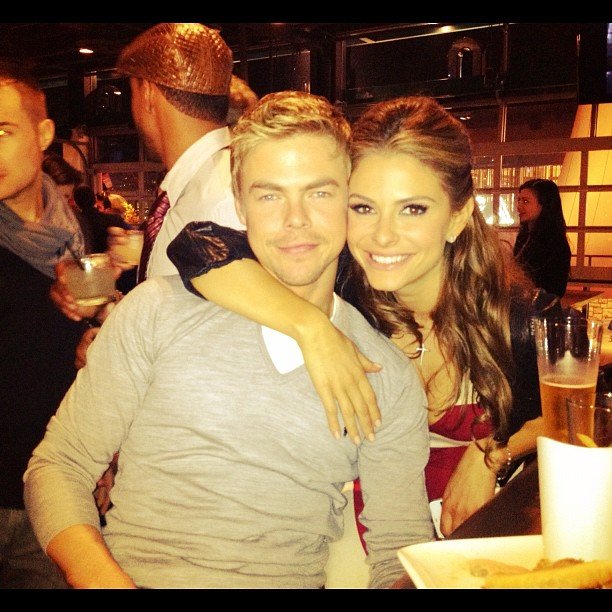 Derek Hough can be seen floating across the dance floor on primetime TV's Dancing With the Stars, and when he's not teaching his partner how to tango, he's often sharing snaps from his personal Instagram account.
Follow Derek: derekhough [151]
Joan Rivers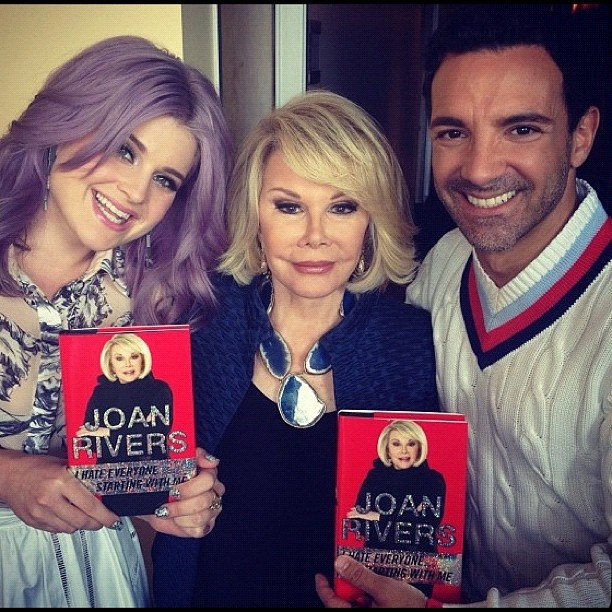 Joan Rivers loves posing for photos with her Fashion Police cohosts, as well as fans and her famous friends.
Follow Joan: joanrivers [152]
Rainn Wilson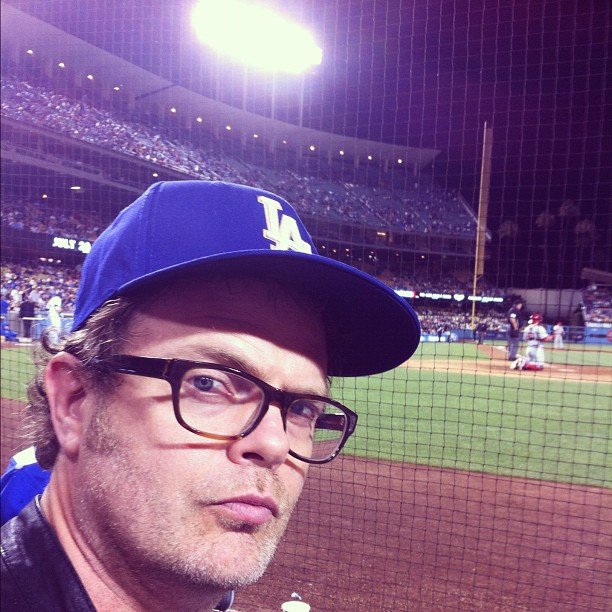 The Office's Rainn Wilson knows how to get a laugh on screen and also attempts some selfies on Instagram.
Follow Rainn: rainnwilson [153]
Kendall Jenner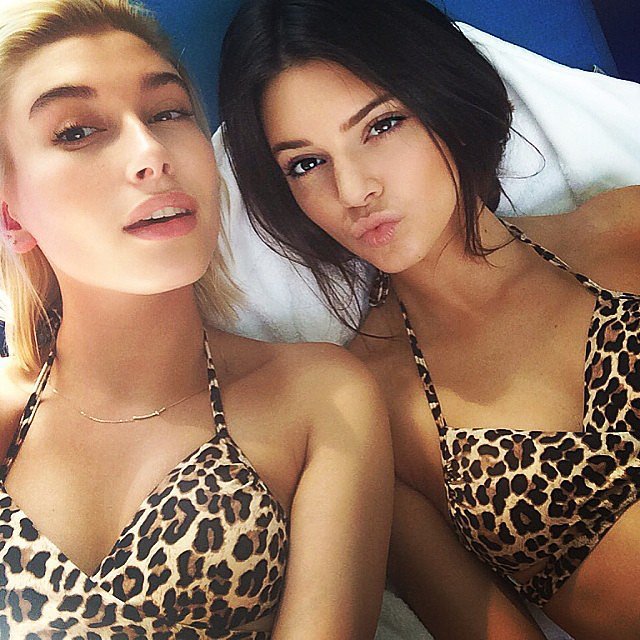 Kendall Jenner's Instagram is full of bikini snaps and family photos.
Follow Kendall Jenner: kendalljenner [154]
Taylor Schilling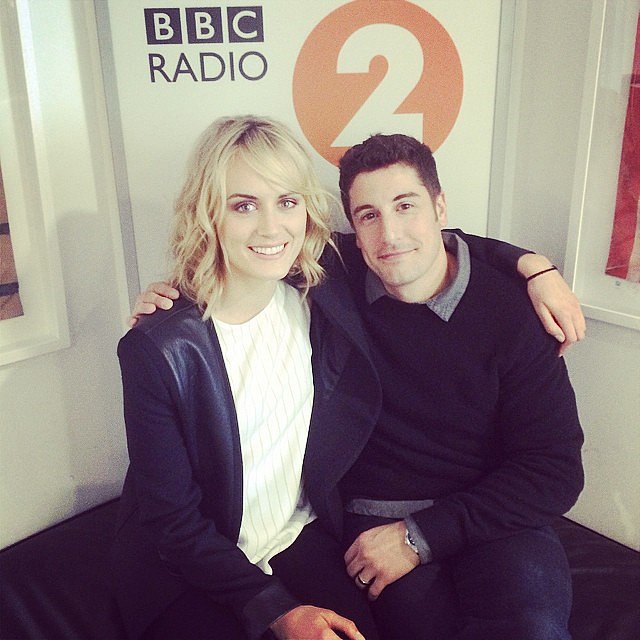 For all things Orange Is the New Black, turn to Taylor Schilling's account!
Follow Taylor Schilling: tayjschilling [155]
Snoop Dogg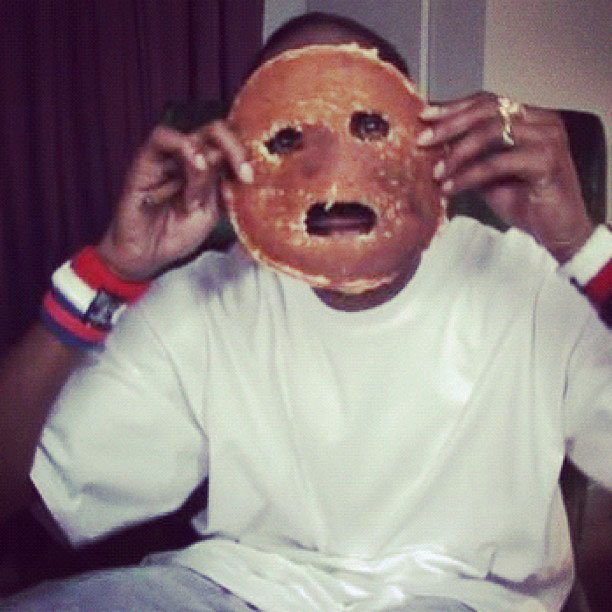 Snoop Dogg loves to clown around, and his Instagram account is the place to find his funny photos.
Follow Snoop: snoopdogg [156]
Lamorne Morris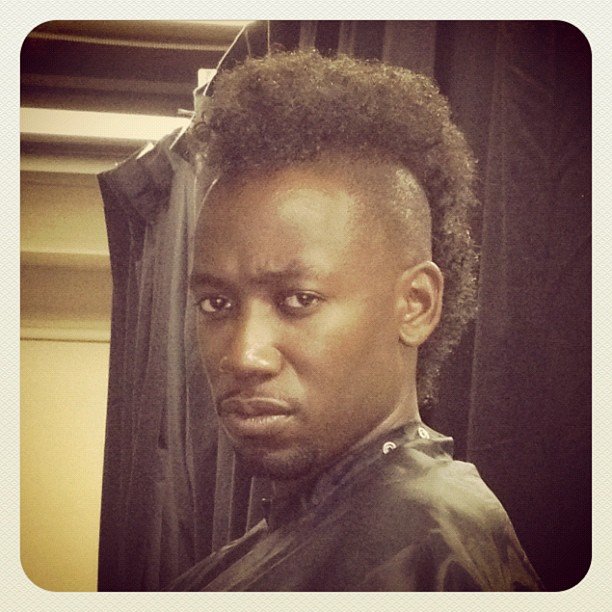 New Girl's Lamorne Morris is always looking for a laugh with his hilarious pics.
Follow Lamorne: lamorne [157]
Nick Jonas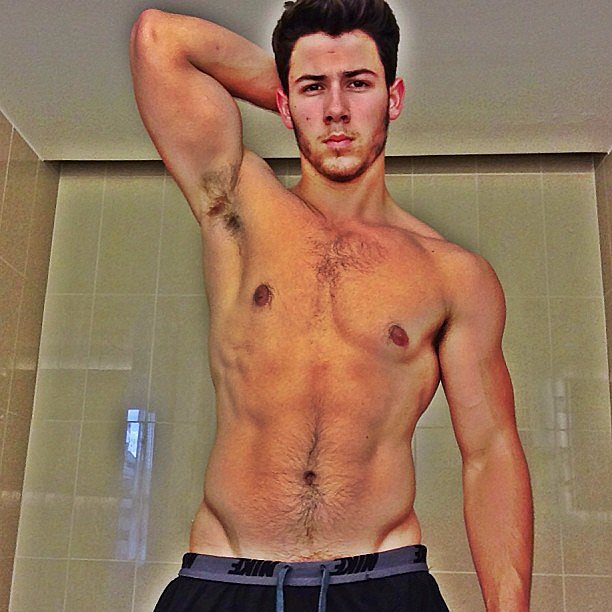 Nick Jonas [158] snaps pics of his day-to-day activities . . . and his abs.
Follow Nick: nickjonas [159]
Patrick J. Adams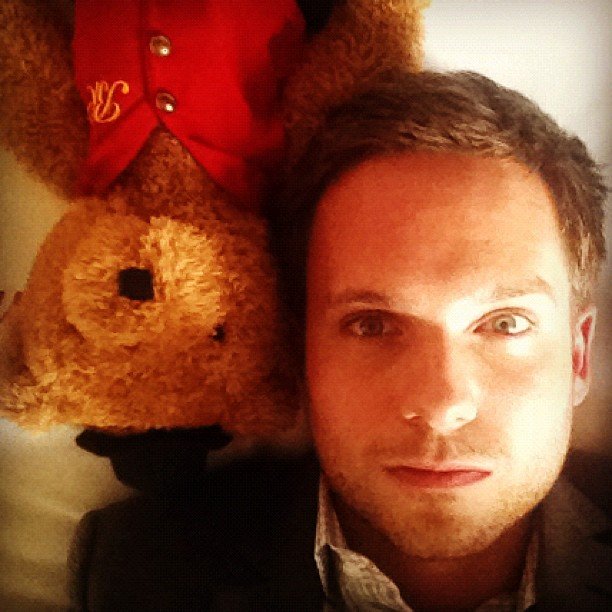 Suits star Patrick J. Adams often shares interesting photos from the set and some with his lady, Troian Bellisario.
Follow Patrick: halfadams [160]
Steve McQueen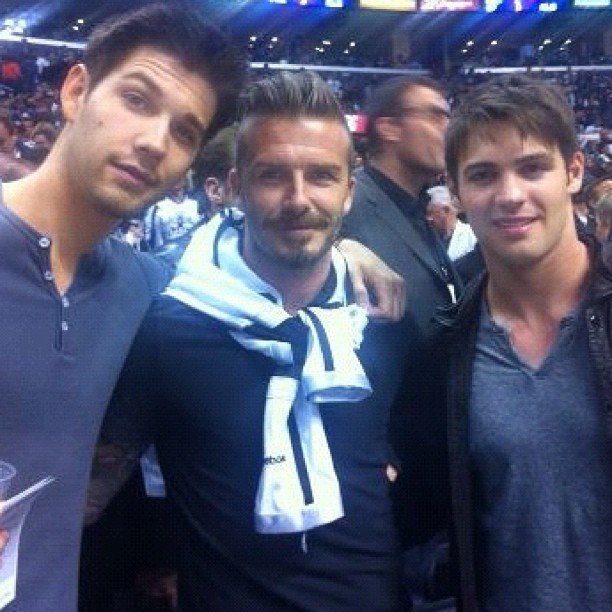 The Vampire Diaries' Steve McQueen proves that even stars like posing for photos with David Beckham [161].
Follow Steve: steven_mcqueen [162]
Ricky Gervais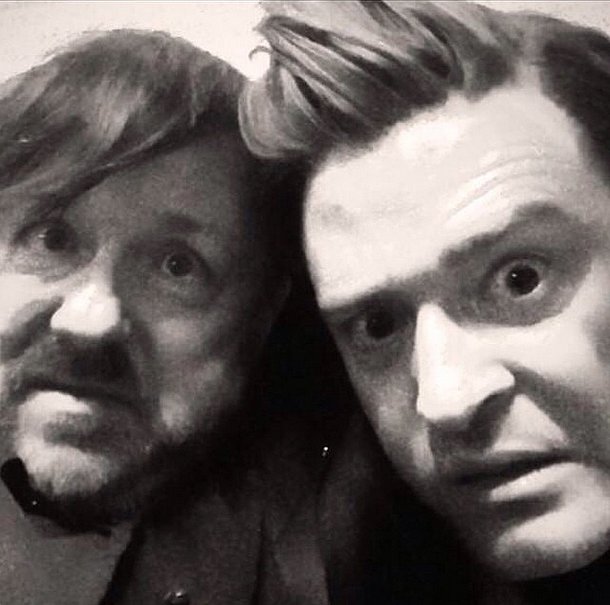 Ricky Gervais posts funny snaps from his various adventures around the world.
Follow Ricky: rickygervais [163]
Amanda Seyfried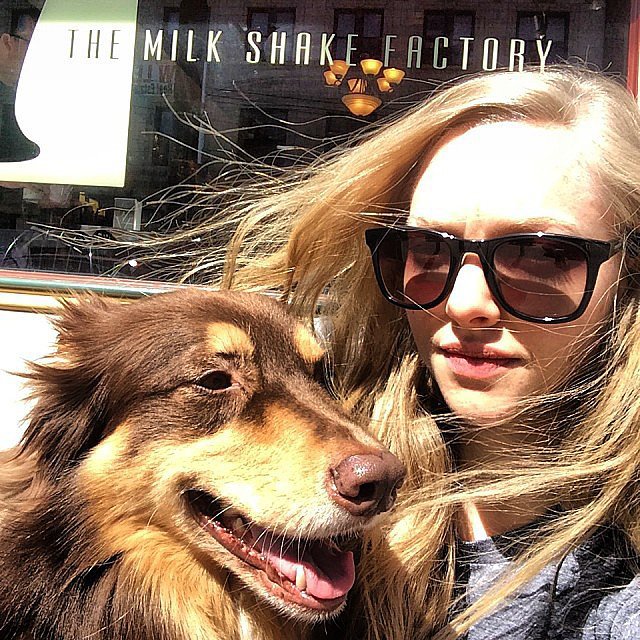 Amanda Seyfried and her dog, Finn [164], are the costars of her account.
Follow Amanda Seyfried [165]: mingey [166]
Bob Harper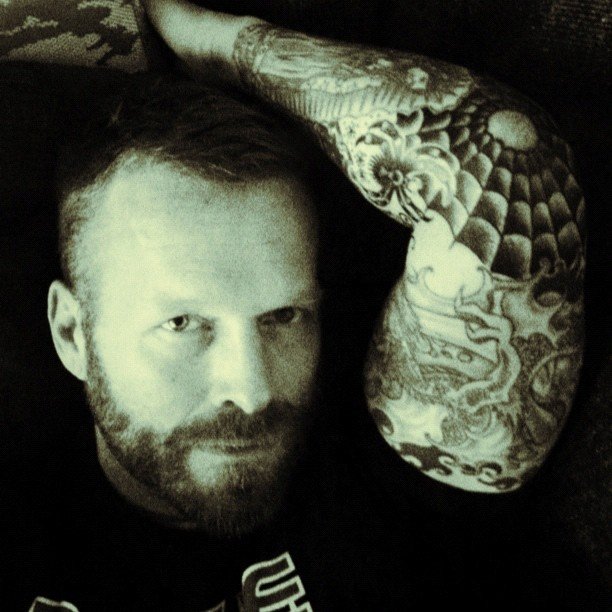 The Biggest Loser's toughest trainer Bob Harper loves to share pics of his tattoos.
Follow Bob: trainerbob [167]
Gillian Jacobs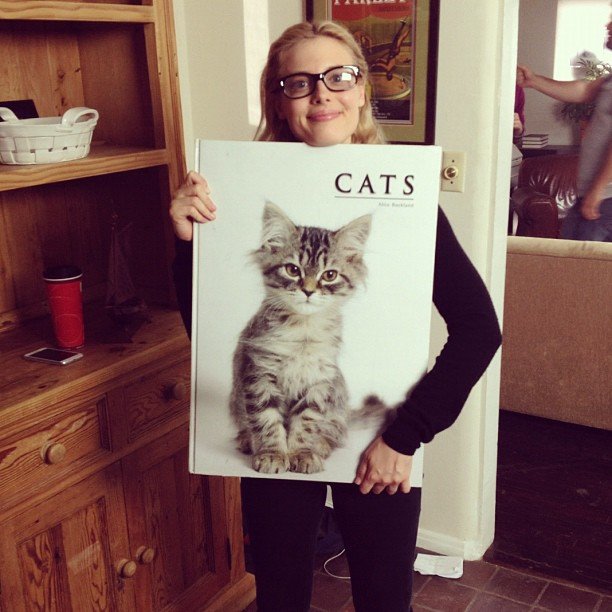 Community's Gillian Jacobs knows how to get a laugh with the help of props.
Follow Gillian: gillianjacobs [168]
Carrie Underwood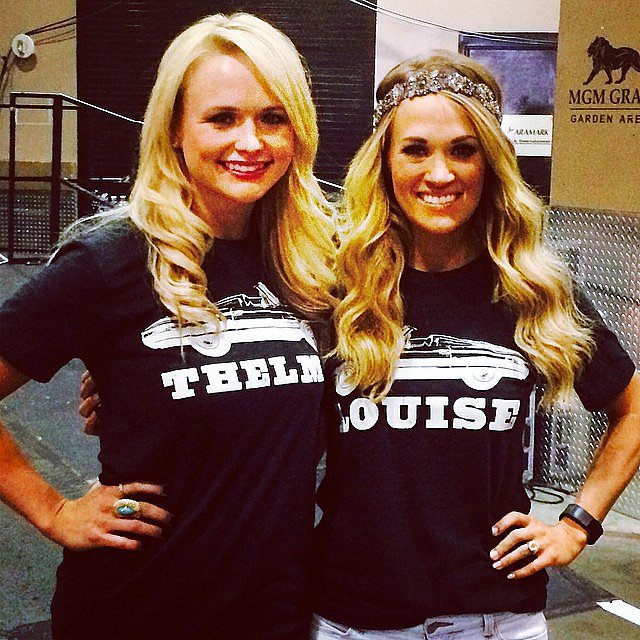 Carrie Underwood [169] shares snaps with her friends, including Miranda Lambert.
Follow Carrie Underwood: carrieunderwood [170]
Rachel Zoe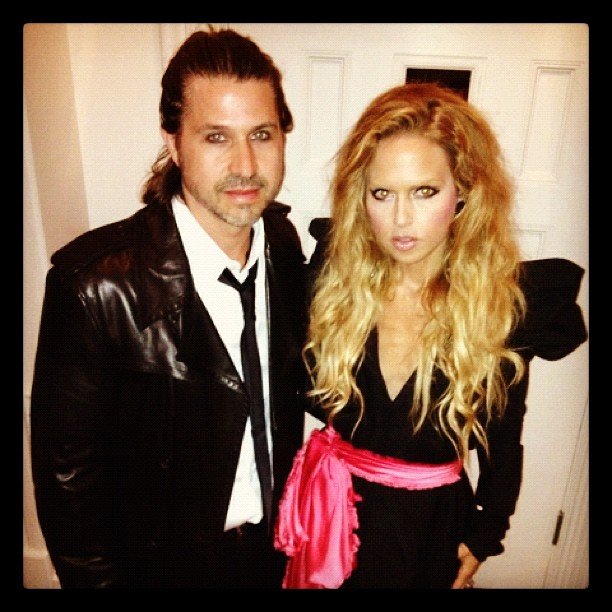 Rachel Zoe [171] snaps pics from her fashionable day job and sometimes gets silly with husband Rodger Berman.
Follow Rachel: rachelzoe [172]
Ariana Grande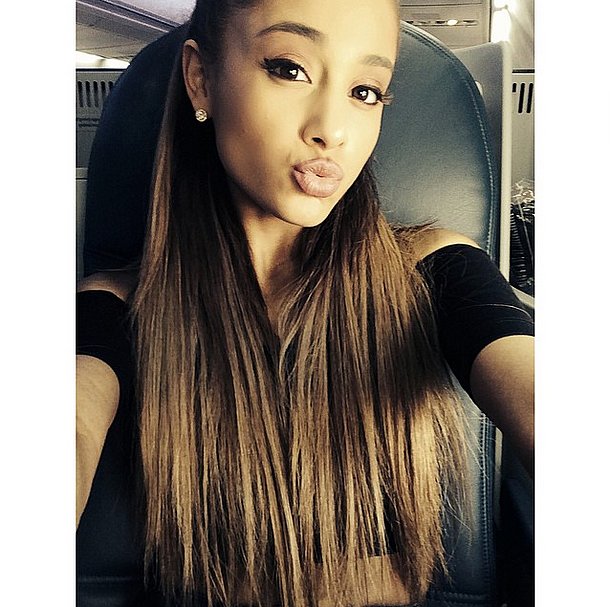 Pop princess Ariana Grande connects with her fans by sharing behind-the-scenes shots of her life.
Follow Ariana: arianagrande [173]
Whitney Cummings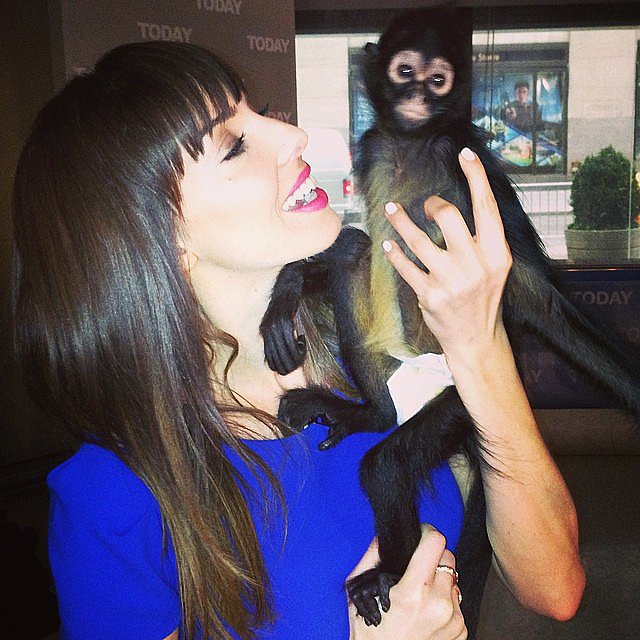 Whitney Cummings doesn't take Instagram too seriously.
Follow Whitney: whitneyacummings [174]
Josh Duhamel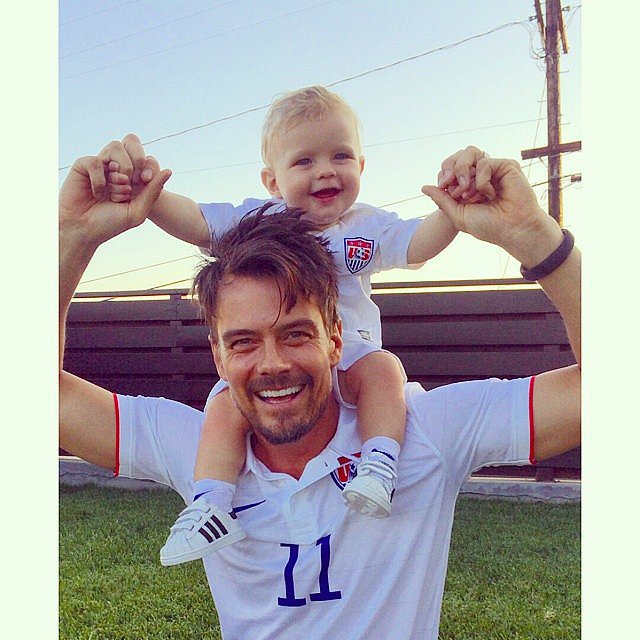 You can count on Josh Duhamel [175] to share sweet photos of him and his son, Axl [176], and his wife, Fergie [177].
Follow Josh Duhamel: joshduhamel [178]
Eli Roth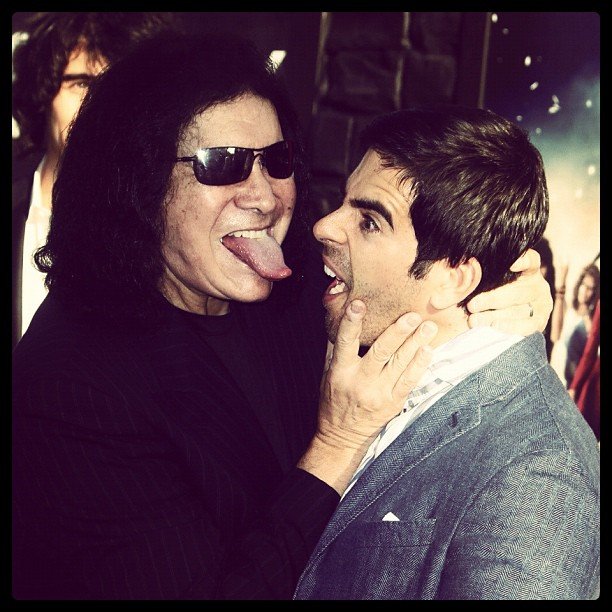 Eli Roth seeks out hilarious, dangerous, and spooky photos to post on his personal Instagram account.
Follow Eli: realeliroth [179]
Lauren Conrad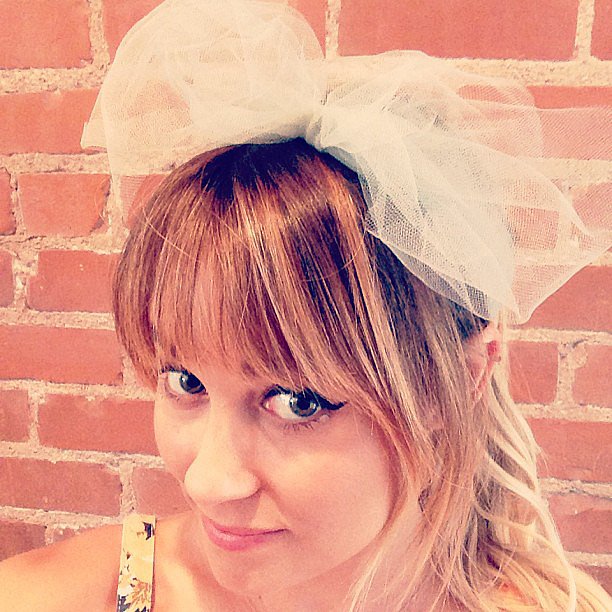 Lauren Conrad [180] often gives a sneak peek of what she's up to — and what she's wearing — on her personal account.
Follow Lauren: laurenconrad [181]
Britney Spears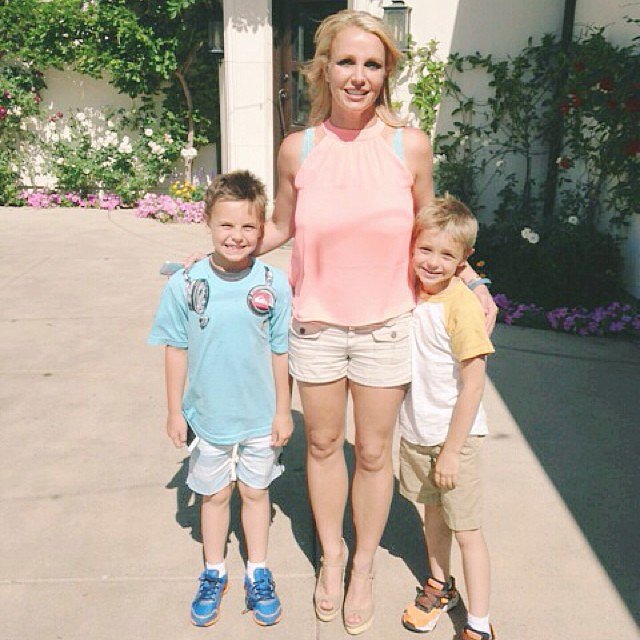 Britney Spears [182] often shares candids when she's touring the globe and photos of her family.
Follow Britney: britneyspears [183]
Taylor Swift
Taylor Swift [184] keeps track of her world travels and her cats with a photo diary.
Follow Taylor: taylorswift [185]
Kat Graham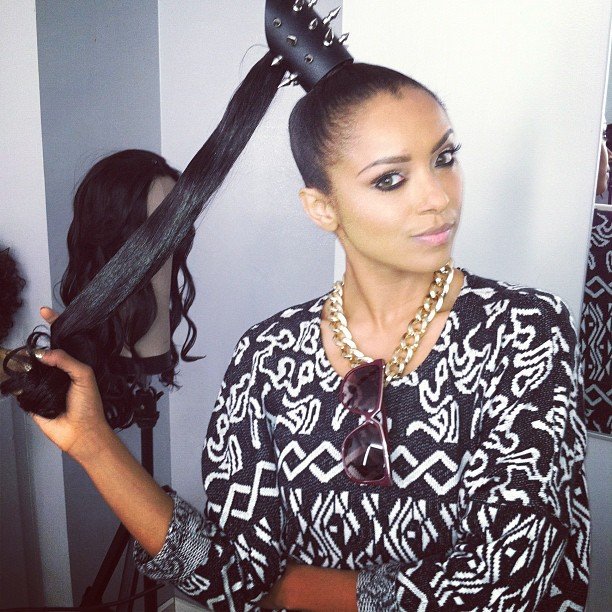 Vampire Diaries star Kat Graham is fashionable on and off the small screen.
Follow Kat: katgrahampics [186]
Adriana Lima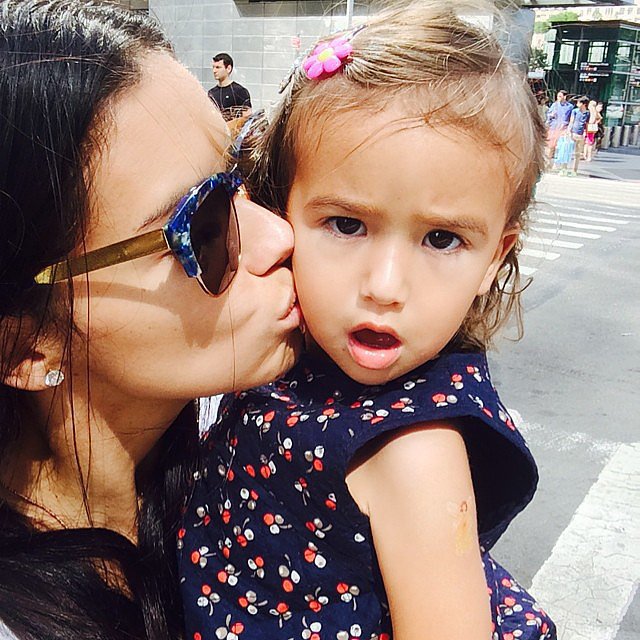 Adriana Lima shares Victoria's Secret shoot photos and snaps of her kids.
Follow Adriana: adrianalima [187]
Tony Hawk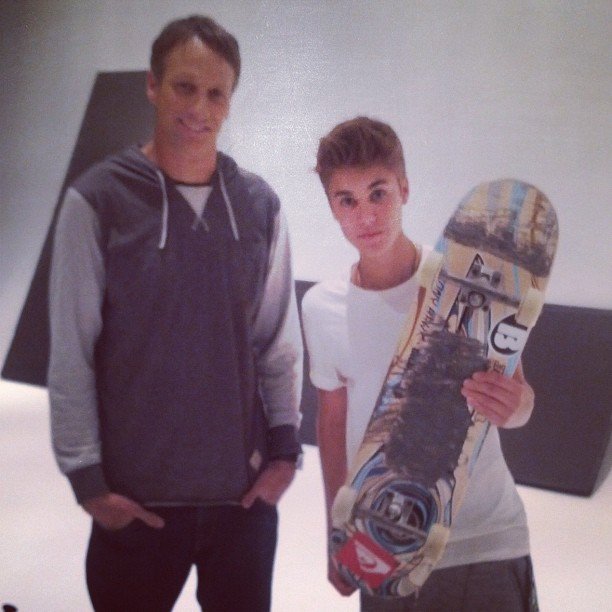 Skateboarder Tony Hawk [188] uploads photos when he crosses paths with fellow celebrities and skate fans.

Follow Tony: tonyhawk [189]
Anna Kendrick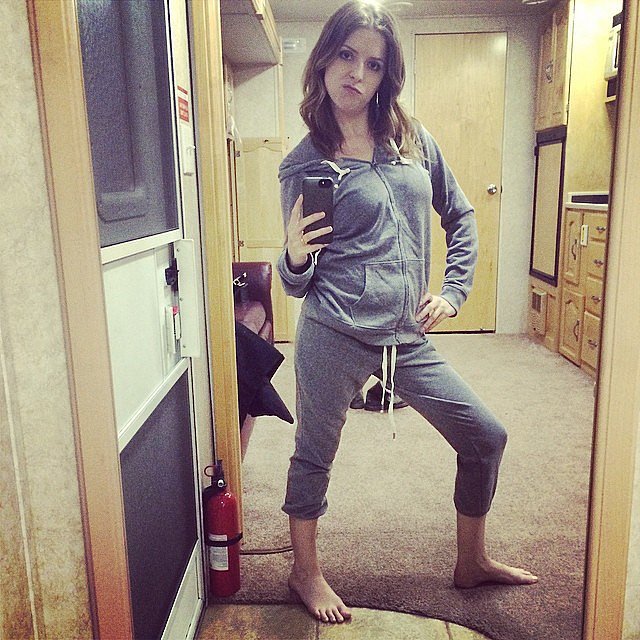 Anna Kendrick [190] is totally goofy on Instagram.
Follow Anna Kendrick: annakendrick47 [191]
Mary J Blige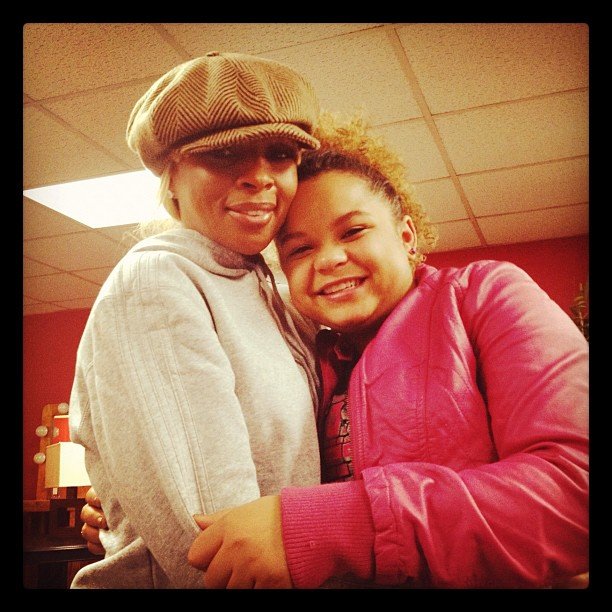 Singer Mary J. Blige shares photos from her day-to-day travels and interactions with fans, celebs, and musicians.
Follow Mary J: brooklynnblige [192]
Chelsea Handler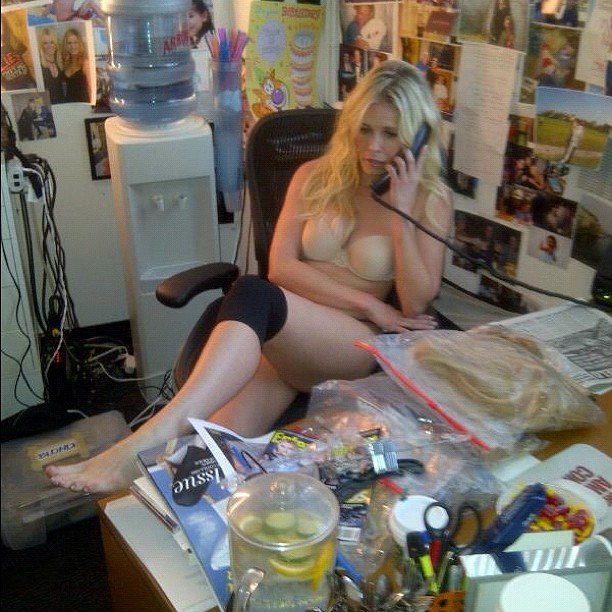 Chelsea Handler is a busy lady, but she still finds time to upload her personal, and revealing, pics on Instagram.
Follow Chelsea: chelseahandler [193]
Katy Perry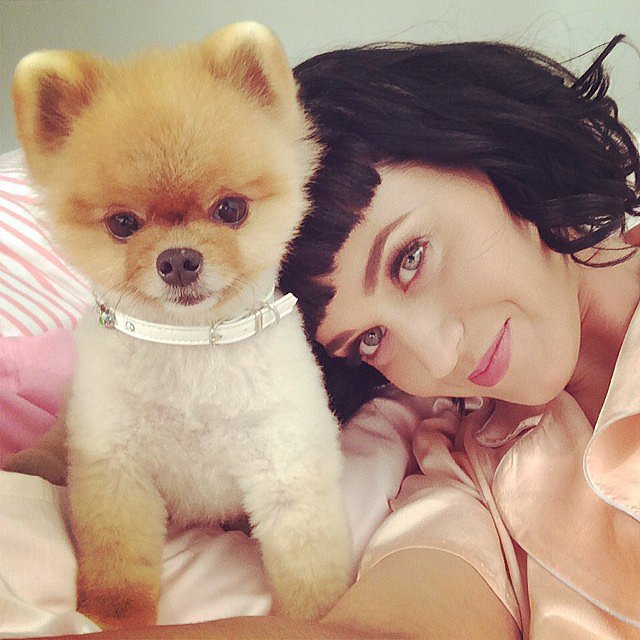 Katy Perry [194] shares all sorts of things on Instagram, from her furry friends to her famous ones.
Follow Katy: katyperry [195]
Camilla Belle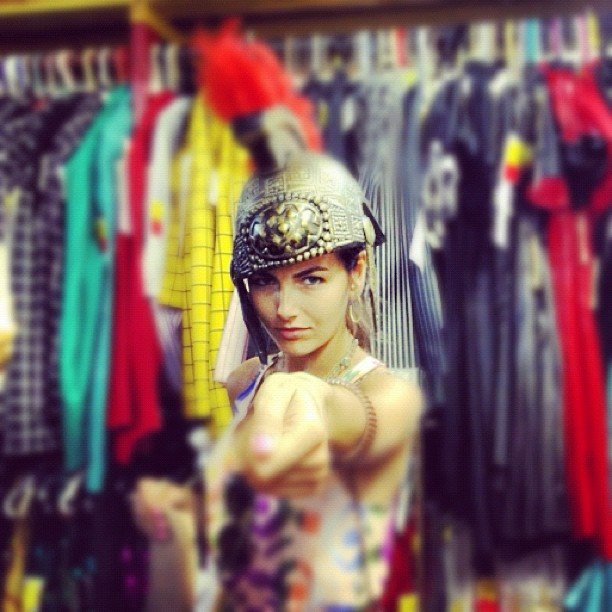 Camilla Belle gets into character for some of her photos.

Follow Camilla: camillabelle86 [196]
Jesse Tyler Ferguson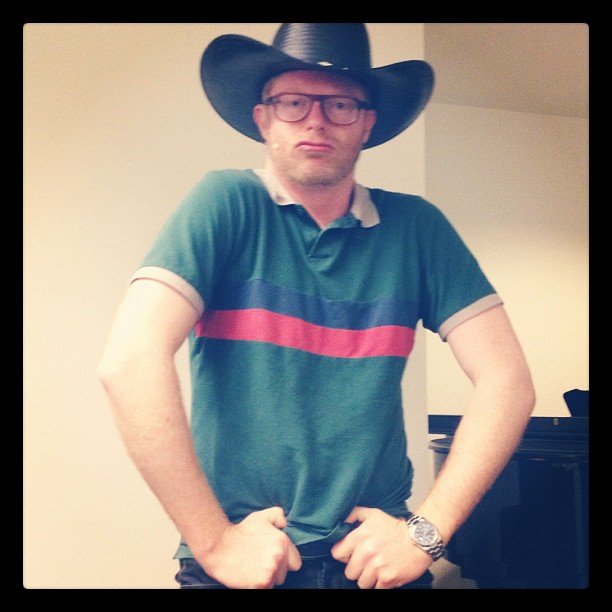 Modern Family jokester Jesse Tyler Ferguson keeps us laughing with his Instagram pics.
Follow Jesse: jessetyler [197]
Alessandra Ambrosio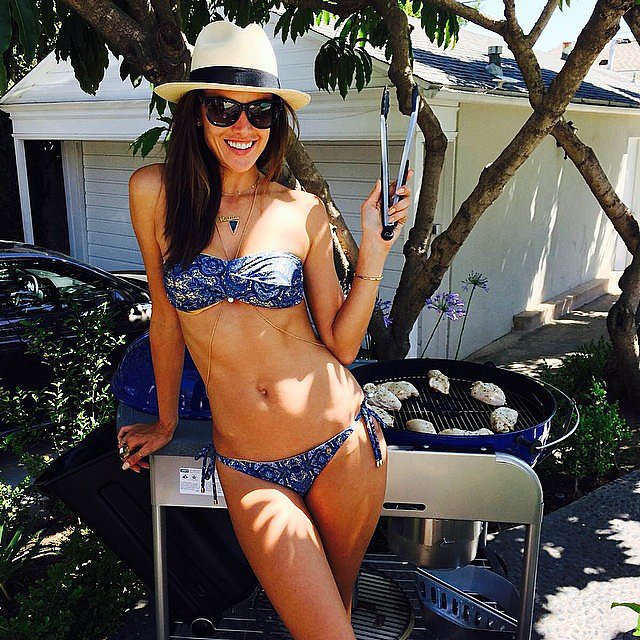 Alessandra Ambrosio loves to shows off her bikini body and her family.
Follow Alessandra: alessandraambrosio [198]
Adam Levine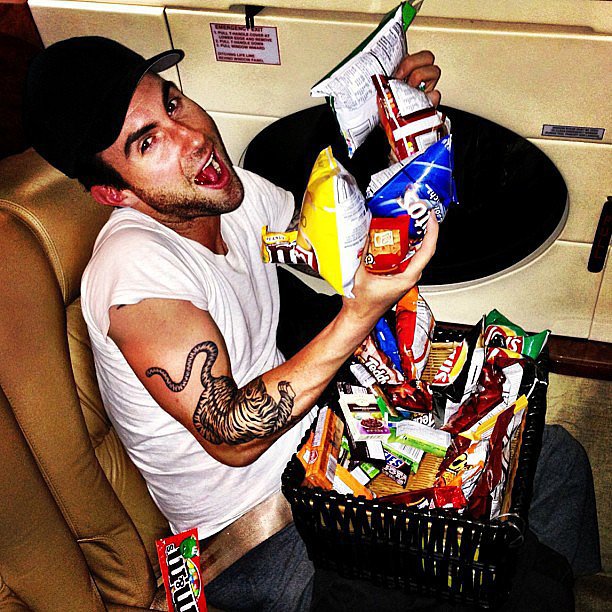 From the stage to The Voice to private planes with lots of candy, Adam Levine has it covered.
Follow Adam Levine: adamlevine [199]
Madonna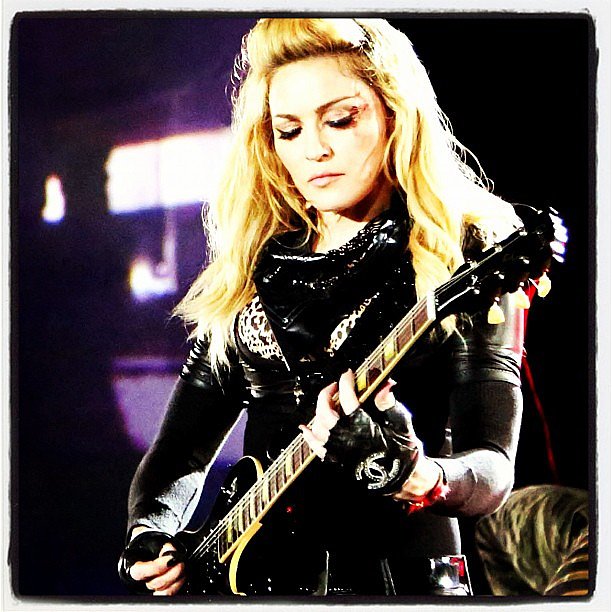 Madonna [200] keeps her fans entertained with recent and oldschool photos of her performances.
Follow Madonna [201]: madonna [202]
Miranda Kerr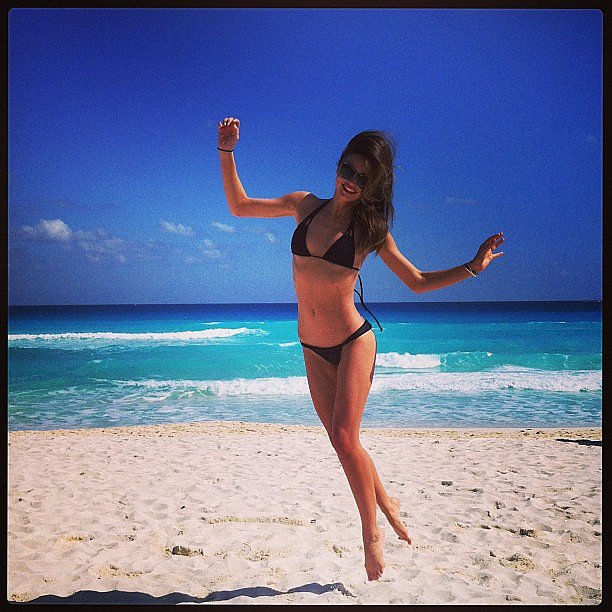 Miranda Kerr [203] has personal beach photo shoots on Instagram when she is not globetrotting and shooting for Victoria Secret. And of course, her son, Flynn, is a big part of her account!
Follow Miranda: mirandakerr [204]
Jesse Williams
Jesse Williams plays a doc on Grey's Anatomy and an amateur photographer in real life.
Follow Jesse: ijessewilliams [205]
Hailee Steinfeld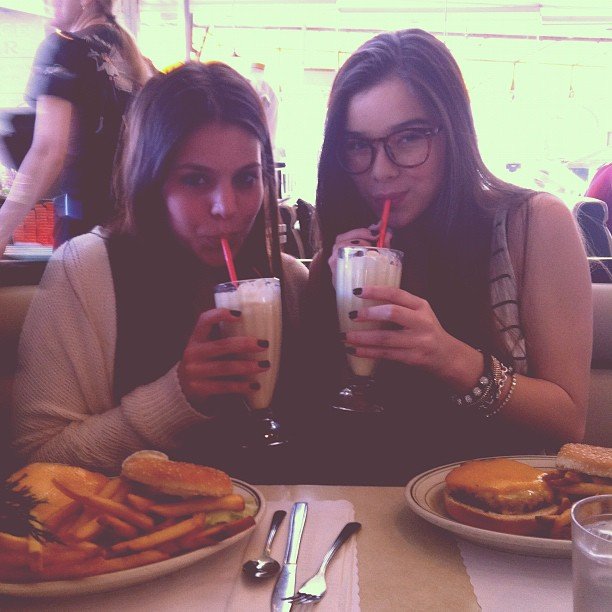 Starlet Hailee Steinfeld is popular with casting directors, and the fashion-forward teen is making waves with the Instagram crowd.
Follow Hailee: haileesteinfeld [206]
Kelly Osbourne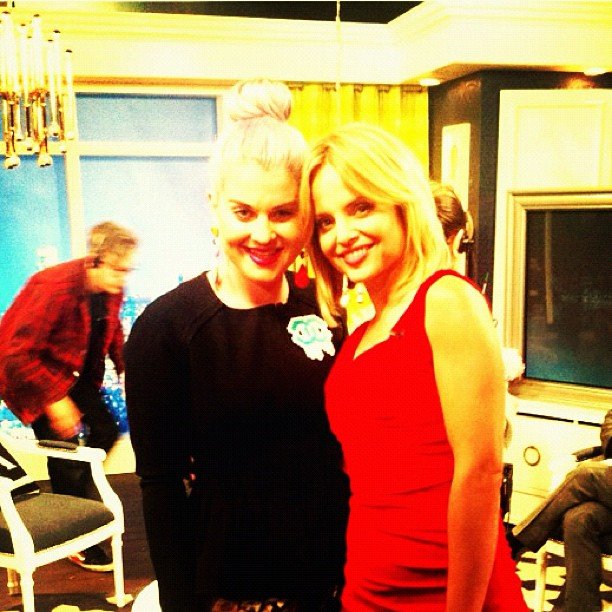 Fashion Police host Kelly Osbourne always flashes a bright smile.
Follow Kelly: kellyosbourne [207]
The Rock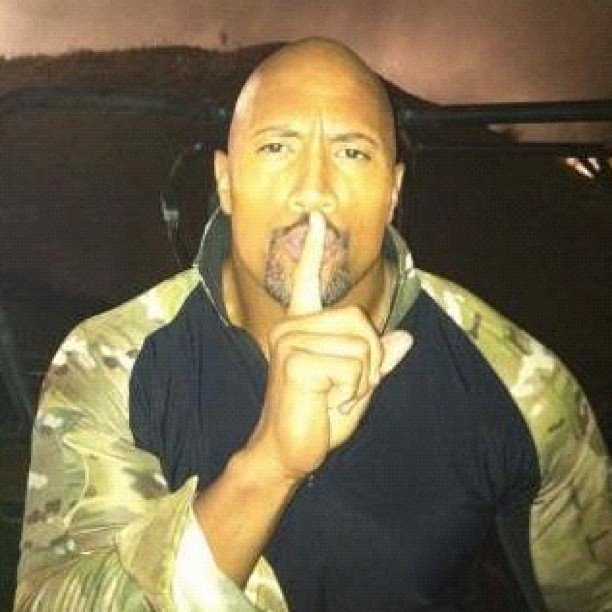 Dwayne "The Rock" Johnson shares pics from the set, in the ring, and when he's hanging with his dogs.
Follow Dwayne: TheRock [208]
Victoria Justice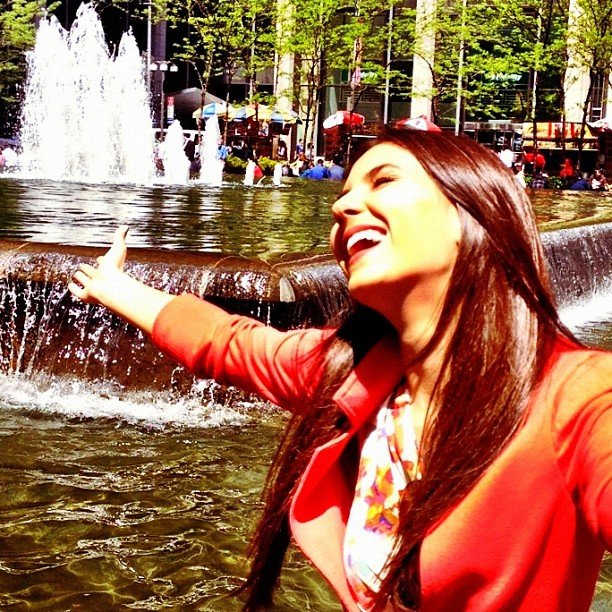 Victoria Justice always flashes her brightest smile for the camera.
Follow Victoria: victoriajustice [209]
Ellie Goulding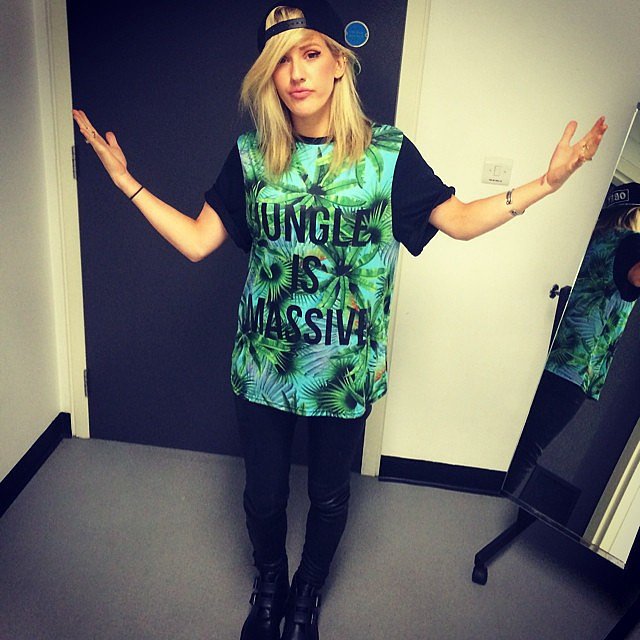 Ellie Goulding shares tour pics and fun with friends.
Follow Ellie: elliegoulding [210]
Elsa Pataky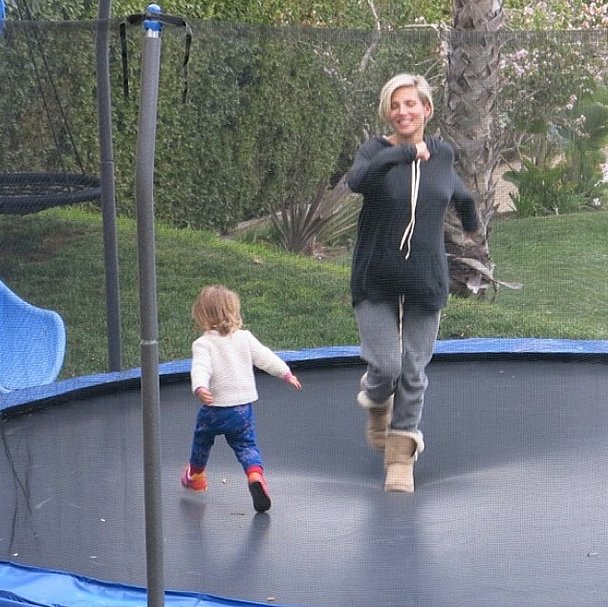 Elsa Pataky joined Instagram as part of her new blog for Glamour Spain, and has been using it to share cute family moments.
Follow Elsa: elsapatakyconfidential [211]
Chanel Iman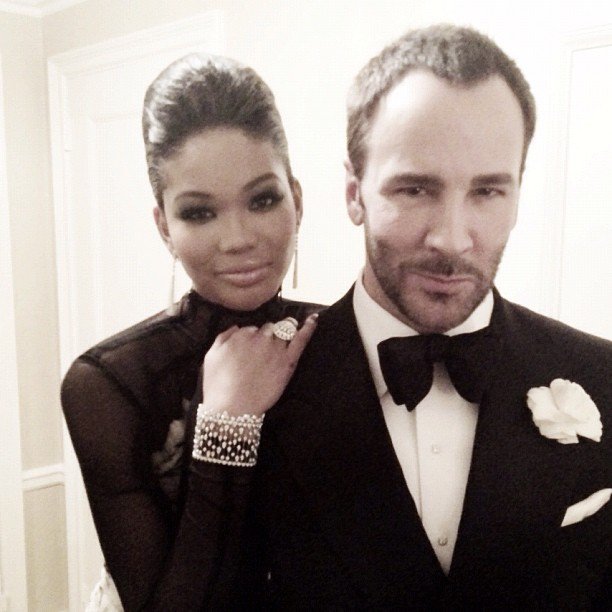 Chanel Iman poses for a living, and occasionally she shares her personal snaps with fans.
Follow Chanel: chanelimanxoxo [212]
Barbra Streisand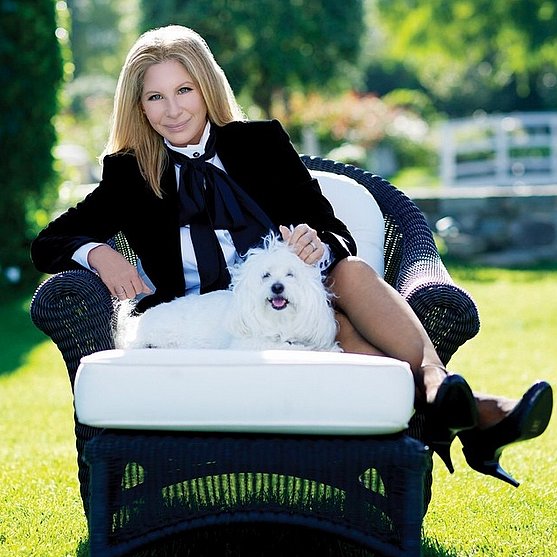 Barbra Streisand posts photos of her pup Samantha as well as pictures of her in the studio.
Follow Barbra: barbrastreisand [213]
Selena Gomez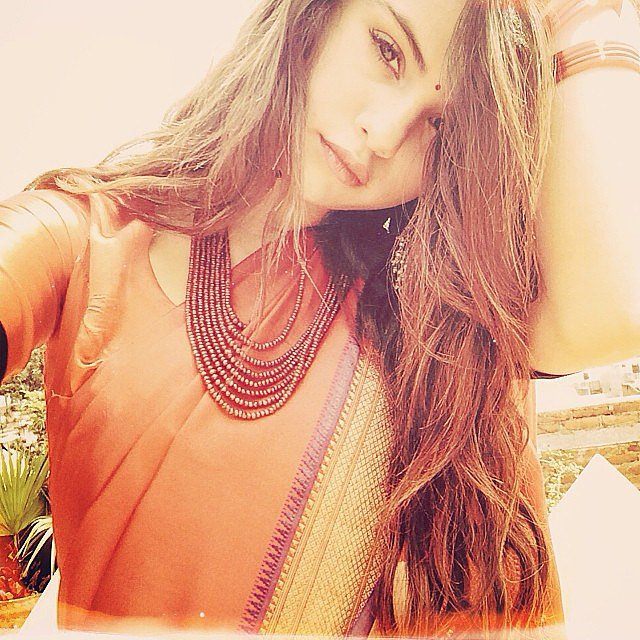 Selena Gomez [214] shares a lot of pics with friends, but also many selfies.
Follow Selena Gomez: selenagomez [215]
Josh Hopkins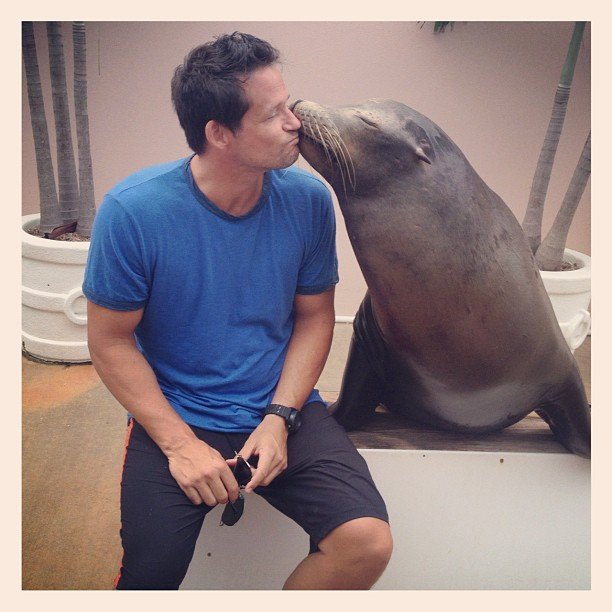 Josh Hopkins is a hit with the ladies on Cougar Town and animals alike.
Follow Josh: mrjoshhopkins [216]
Sofia Vergara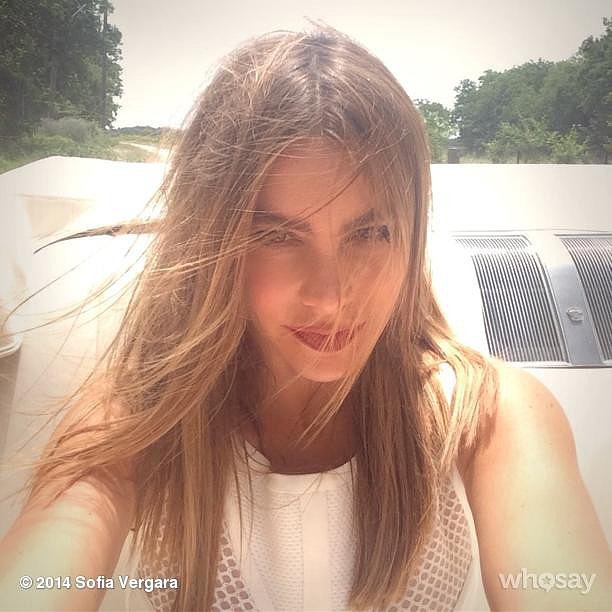 Sofia Vergara takes photos everywhere, from crazy parties to the Modern Family set.
Follow Sofia Vergara: sofiavergara [217]
Channing Tatum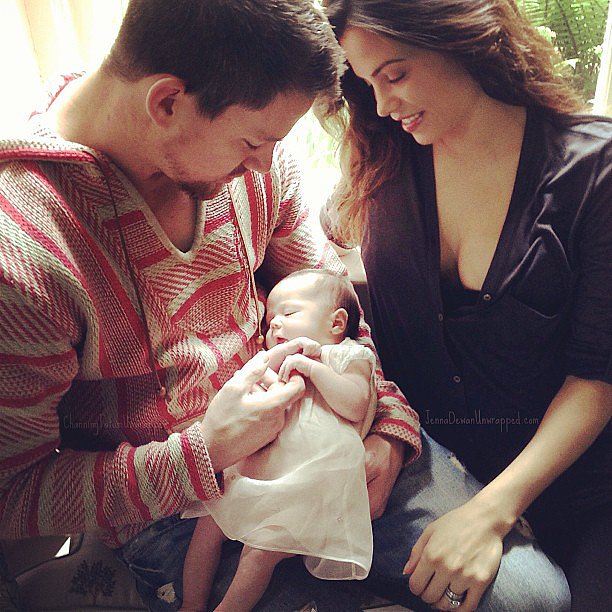 Channing's a busy guy, but he finds the time to share photos from the set of his latest film, on the road promoting new projects, and, of course, his wife Jenna Dewan and their first child, Everly [218].
Follow Channing: channingtatum [219]
Lupita Nyong'o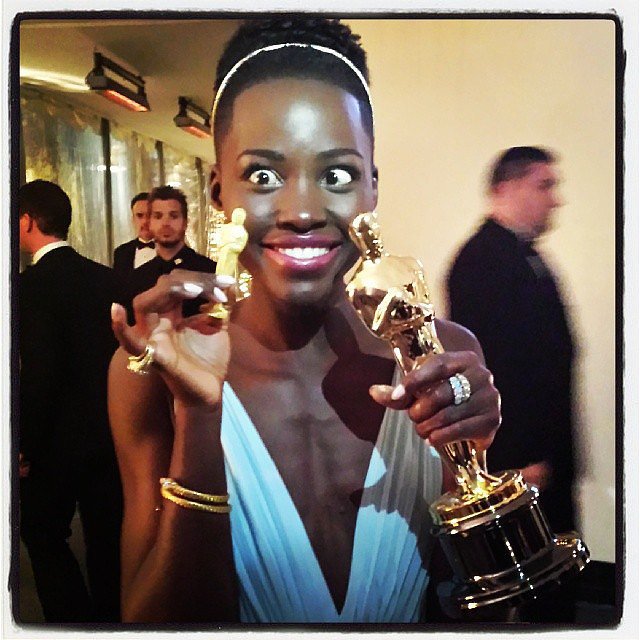 Lupita Nyong'o is a star on the rise, and she's shared every moment along the way.
Follow Lupita Nyong'o: lupitanyongo [220]
Zach Braff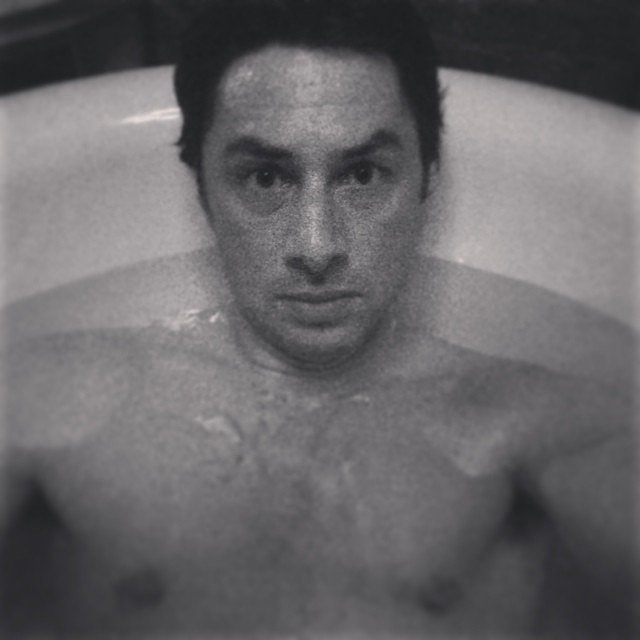 Zach Braff [221]'s page has a lot of different kinds of photos, including bathtub selfies.
Follow Zach Braff: zachbraff [222]
Jeremy Piven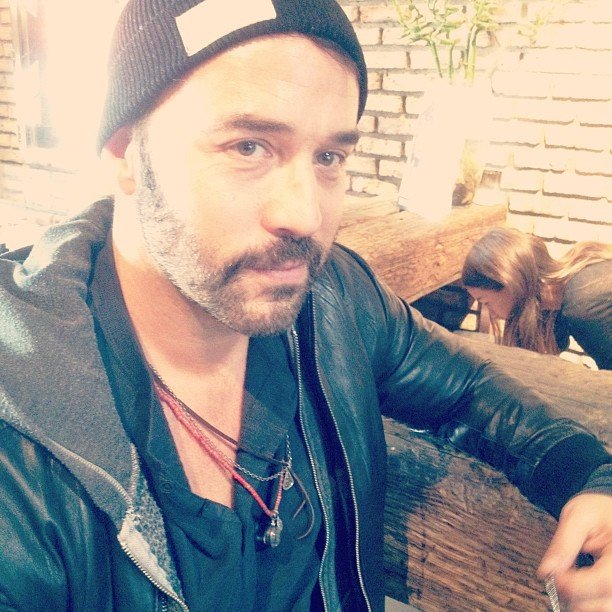 Jeremy Piven [223] documents his daily life and fun with friends.
Follow Jeremy: howulivinjpiven [224]
Beyoncé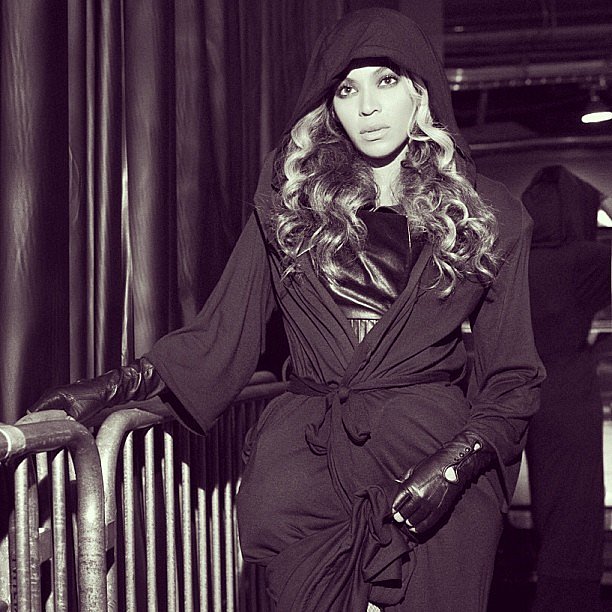 Beyoncé keeps her fans in anticipation and excitement before, during, and after her shows via Instagram.
Follow Beyoncé: beyonce [225]
Ryan Seacrest
Ryan Seacrest [226] works 24/7, and the American Idol host does his best to keep followers informed about entertainment news, music, and his activities via Instagram.
Follow Ryan: ryanseacrest [227]
Erika Christensen
Erika Christensen gets goofy in her Instagram snaps, and also shares a lot of throwback pics.
Follow Erika: erikachristensen [228]
Jared Leto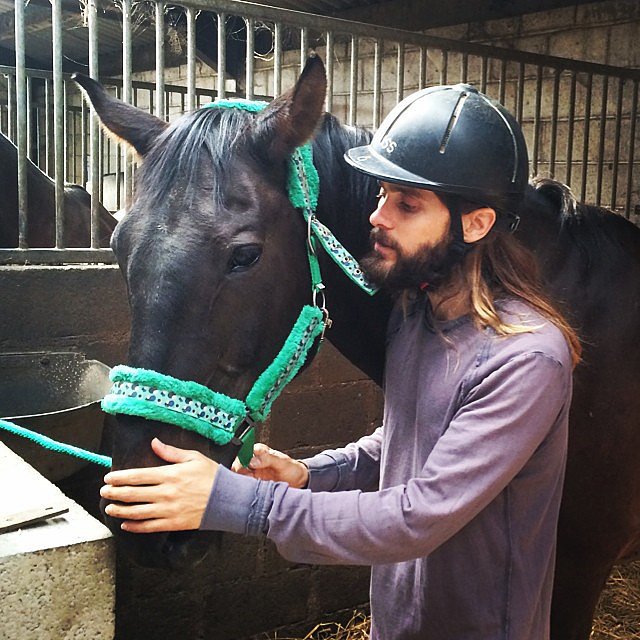 Jared Leto [229] does all sorts of stuff on his Instagram.
Follow Jared Leto: jaredleto [230]
Michelle Dockery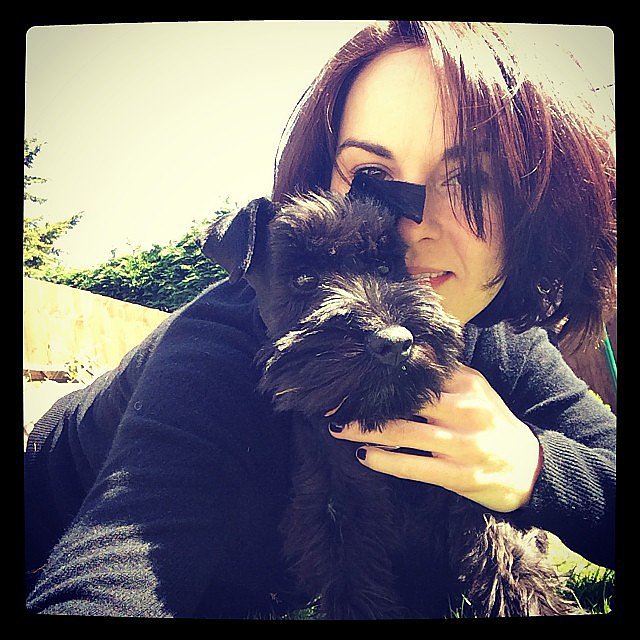 Downton Abbey star Michelle Dockery always has something great on her stream.
Follow Michelle Dockery: theladydockers [231]
Minka Kelly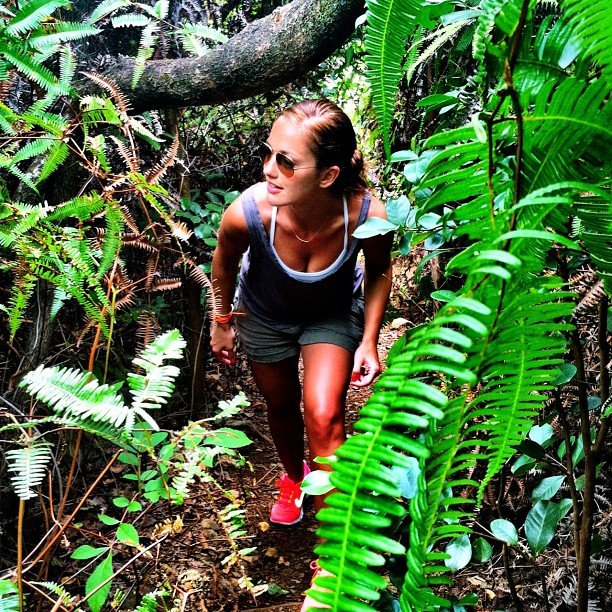 Minka Kelly loves snapping pics with her girlfriends and taking photos of her adorable pooch, Chewy.
Follow Minka: minkak [232]
Clarence House
Clarence House is the official social media presence for Kate Middleton and Prince William, Prince Charles and the Duchess of Cornwall, as well as Prince Harry. The feed will keep you updated on all things royal, including the first family photo of the adorable new addition to the royal couple, Prince George!
Follow Clarence House: clarencehouse [233]
Ariel Winter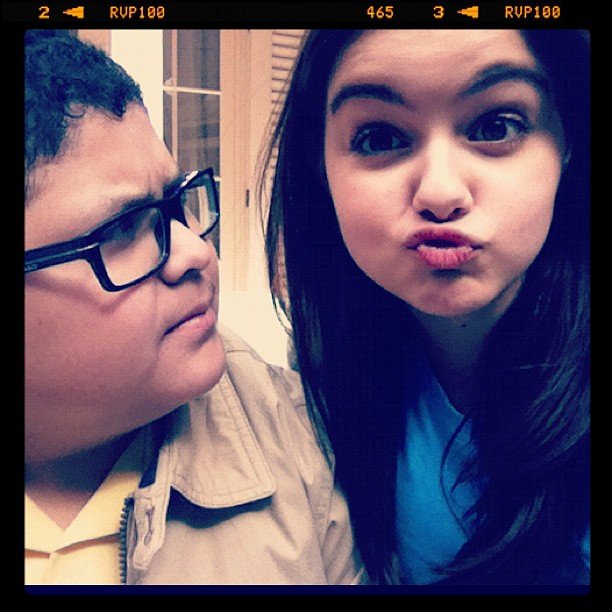 Modern Family's Ariel Winter shares the spotlight with her onscreen friends and family.
Follow Ariel: arielwinter [234]
Shakira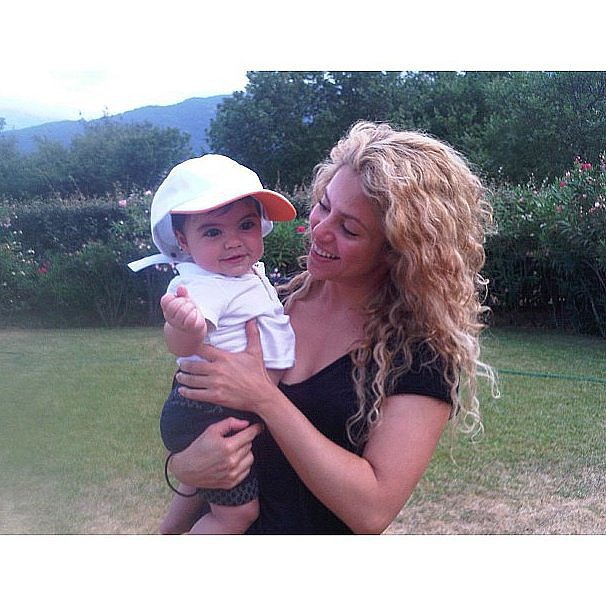 Shakira [235] posts about performances and her family.
Follow Shakira [236]: shakira [237]
Rosie Huntington-Whiteley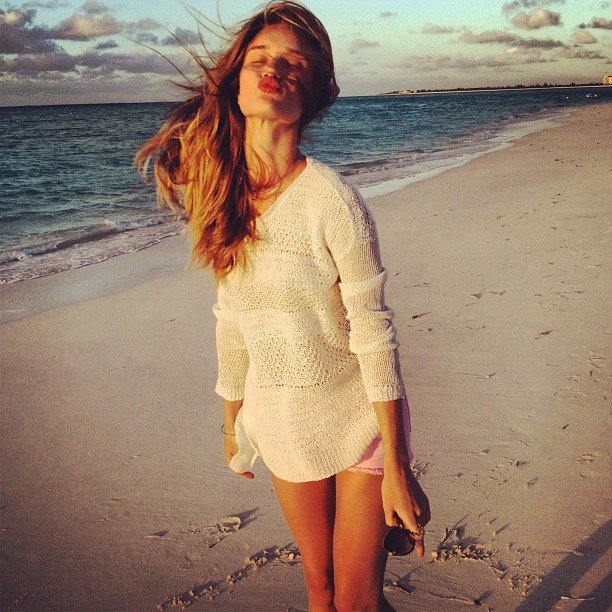 Model Rosie Huntington-Whiteley strikes perfect poses to share with her fans.
Follow Rosie: rosiehw [238]
Sean Penn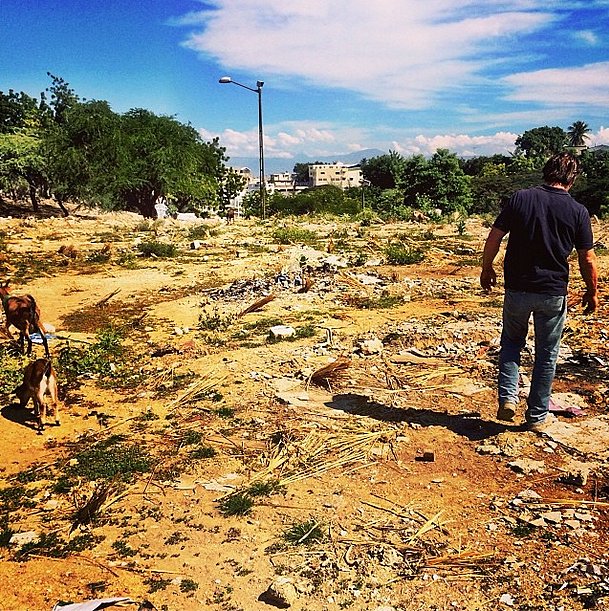 Sean Penn [239] occasionally uses Instagram to share photos of his philanthropic work in Haiti with his charity organization, J/P Haitian Relief Organization.
Follow Sean: SeanPenn [240]
Gwyneth Paltrow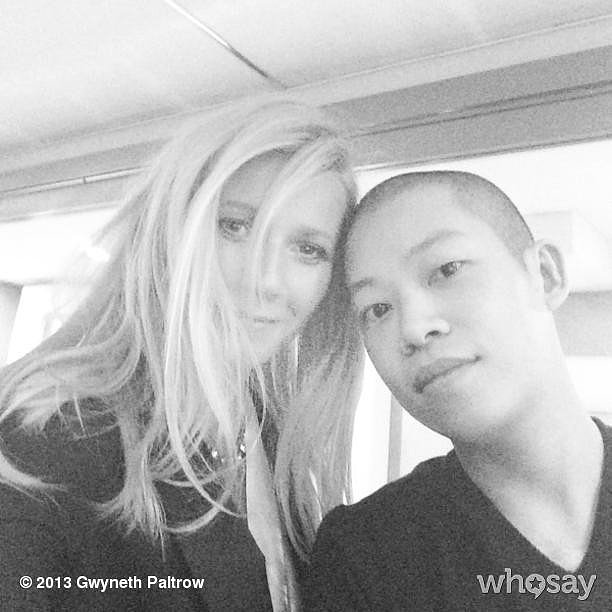 Gwyneth Paltrow [241] has expanded her ever-growing influence to the world of Instagram.
Follow Gwyneth: GwynethPaltrow [242]
Brandy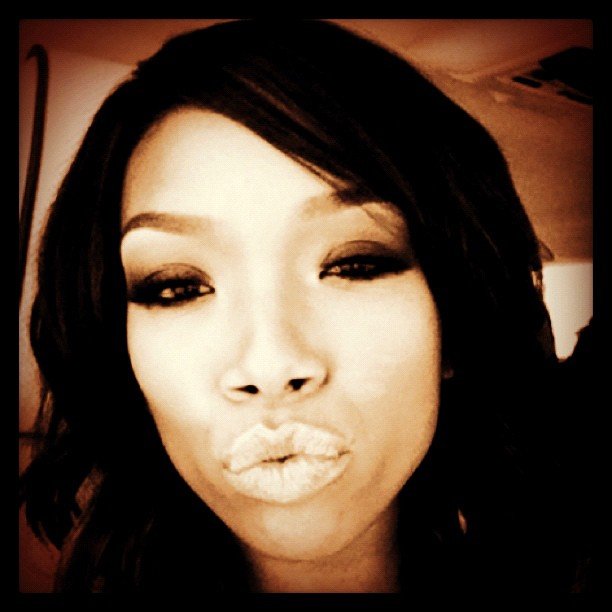 Singer Brandy loves to share self-portraits with artistic filters.
Follow Brandy: 4everbrandy [243]
Nina Dobrev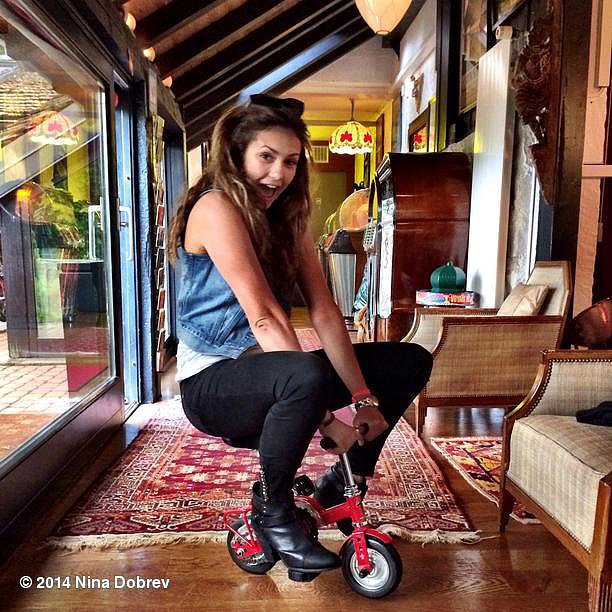 It's never dull on Nina Dobrev [244]'s page. The Vampire Diaries star is always goofing off.
Follow Nina Dobrev: ninadobrev [245]
Harry Shum Jr.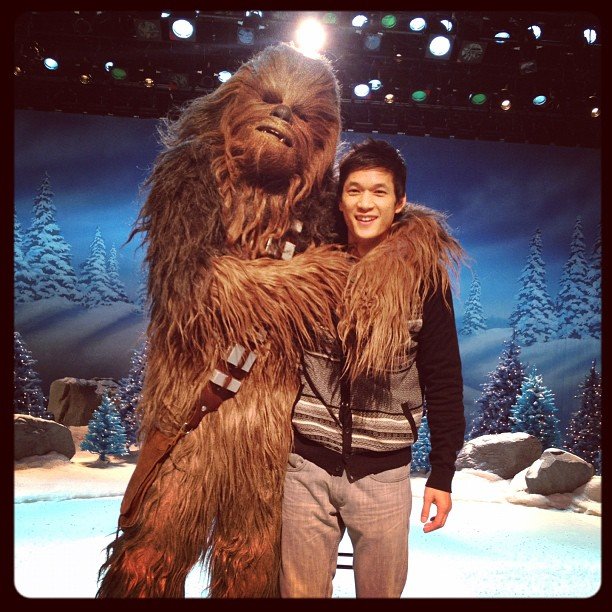 The cast of Glee is all about sharing pics, especially dancing machine Harry Shum Jr.
Follow Harry: harryshum [246]
Ciara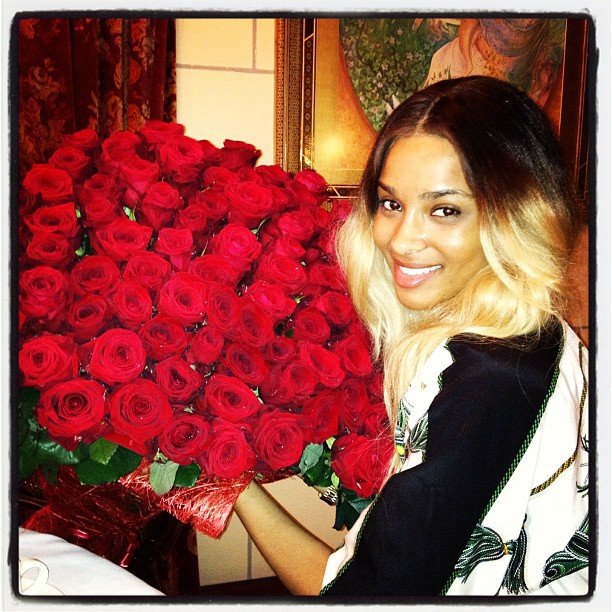 Ciara shows off her impressive wardrobe and latest hairstyle on Instagram.
Follow Ciara: ciara [247]
Colin Hanks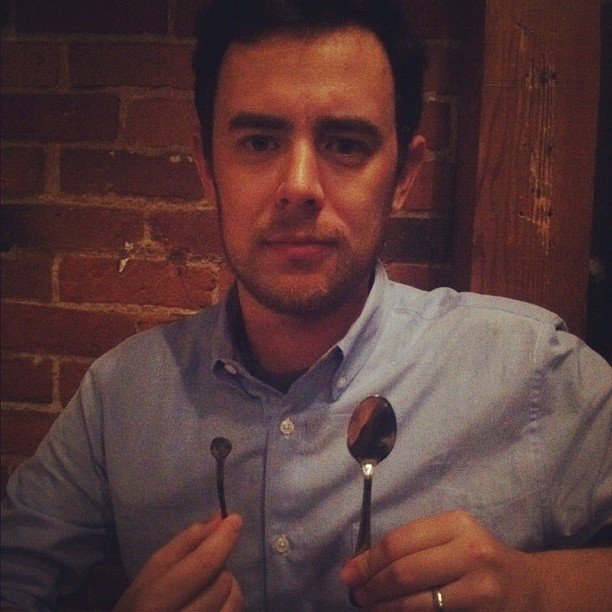 Like father, like son. Funny guy Colin Hanks shares witty pics with his followers.

Follow Colin: colinhanks [248]
Bob Saget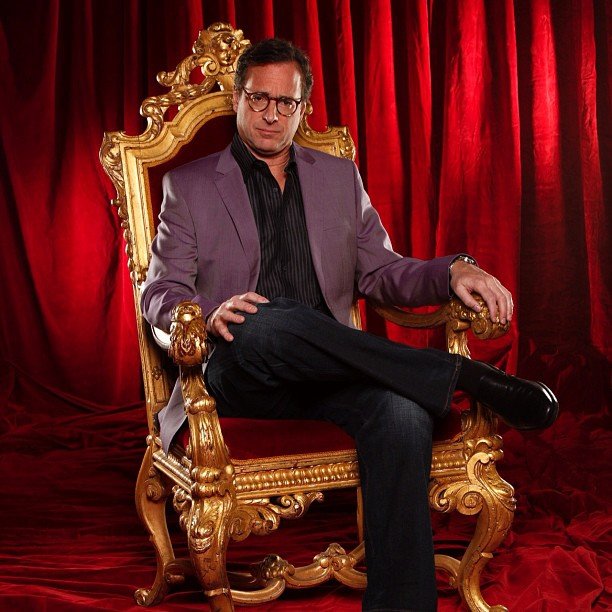 Bob Saget gets creative with his self-portraits and loves to share random photos of cute animals. There's occasionally a Full House reunion, too.

Follow Bob: bobsaget [249]
January Jones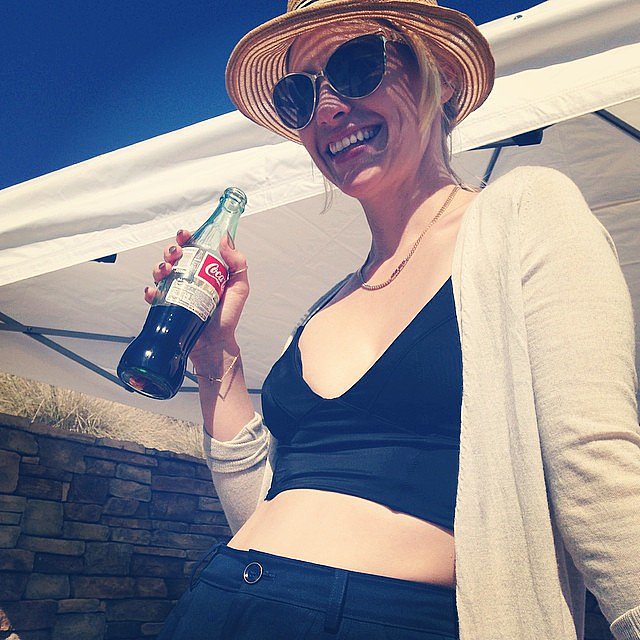 January Jones [250] posts selfies and tons of throwback pics.
Follow January Jones: januaryjones [251]
Beth Behrs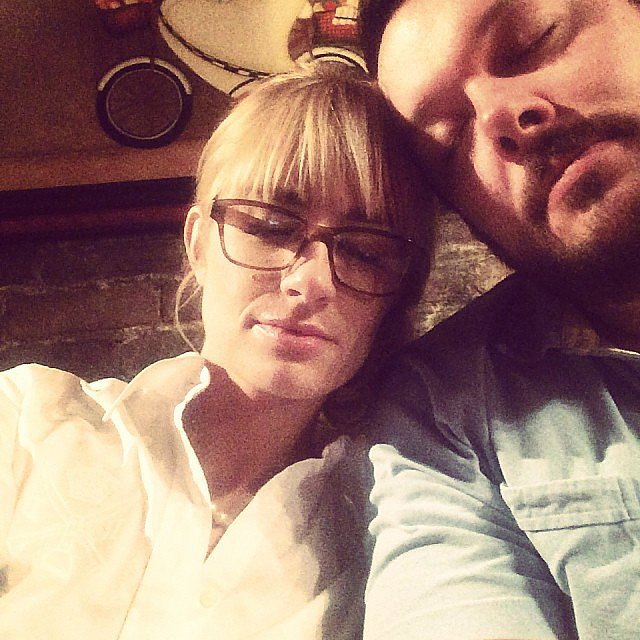 2 Broke Girls' Beth Behrs keeps fans updated when she's on the set and attending major events.
Follow Beth: bethbehrsreal [252]
Justin Bieber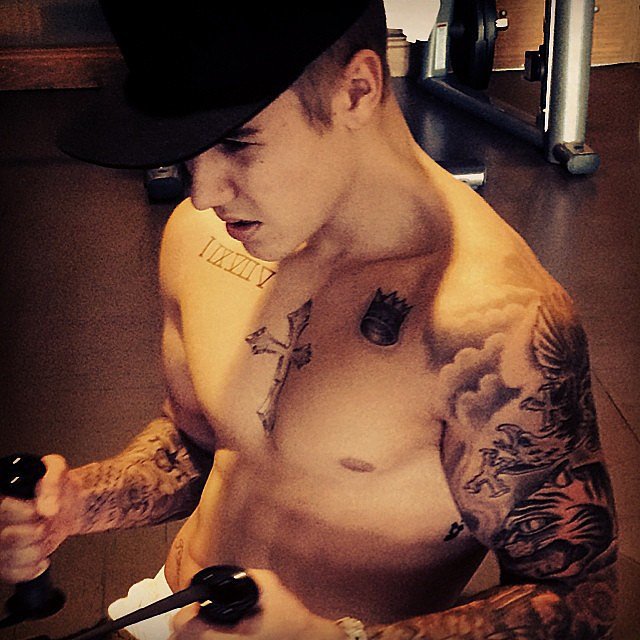 Justin Bieber [253] posts shirtless [254] photos and backstage pictures when he's performing.
Follow Justin: justinbieber [255]
Chloe Grace Moretz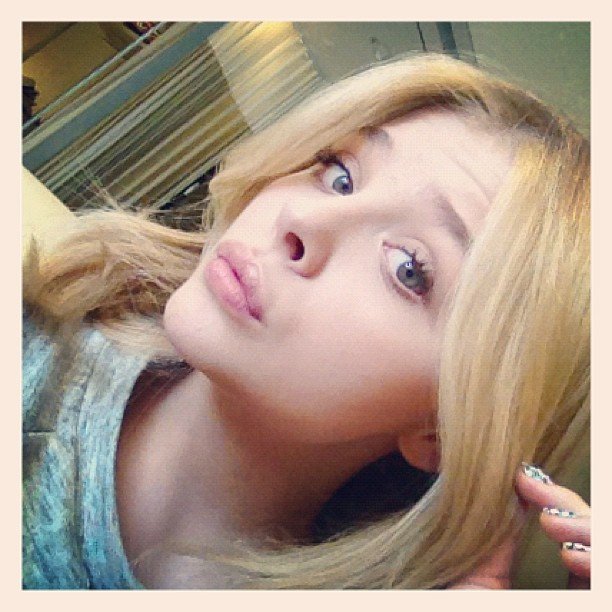 Chloe Grace Moretz is one of the youngest stars to join Instagram and she shares a wide variety of images like her latest shoe purchase and nail art.
Follow Chloe: cmoretz [256]
Sarah Jessica Parker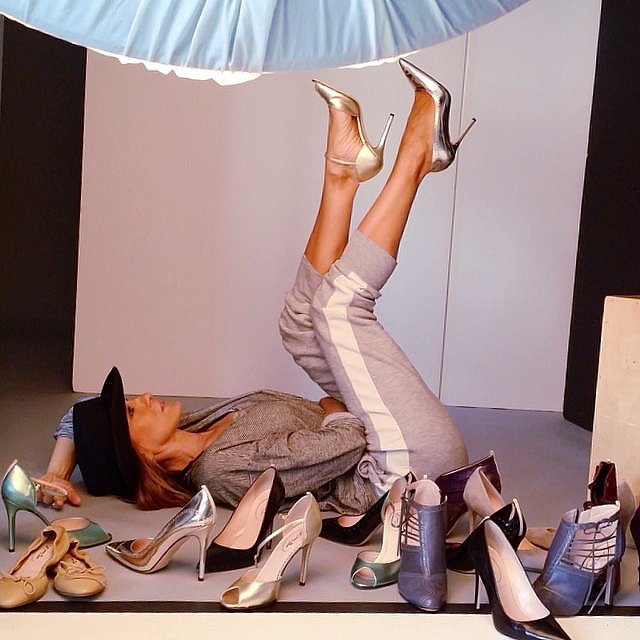 Sarah Jessica Parker [257] uses Instagram to share interesting photos from her many walks around NYC.
Follow SJP: SarahJessicaParker [258]
Jenna Dewan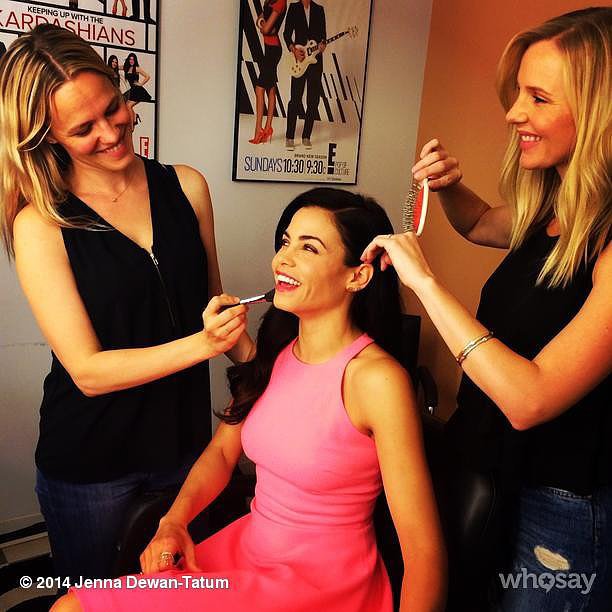 Jenna Dewan gives us an inside look at her routine.
Follow Jenna Dewan: jennaldewan [259]
Kat Dennings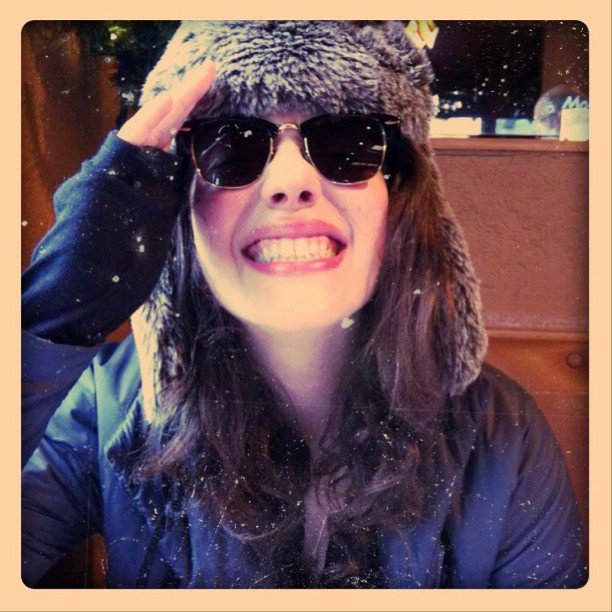 Kat Dennings isn't shy when it comes to her cheesy selfies.
Follow Kat: katdenningsss [260]
Michelle Obama
Michelle Obama shares snaps from her various trips overseas.
Follow Michelle: michelleobama [261]
Kevin McHale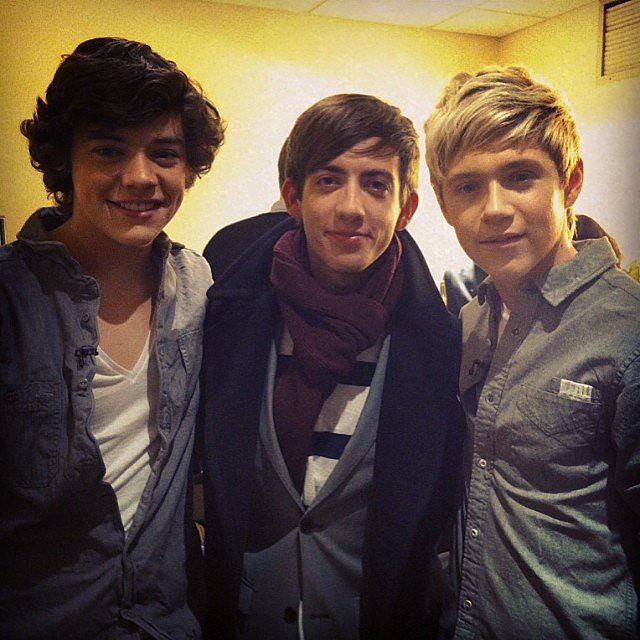 Glee star Kevin McHale [262] posts awesome pics from the set. Or a photo with members of One Direction.
Follow Kevin: kevinmchale [263]
Stacy Keibler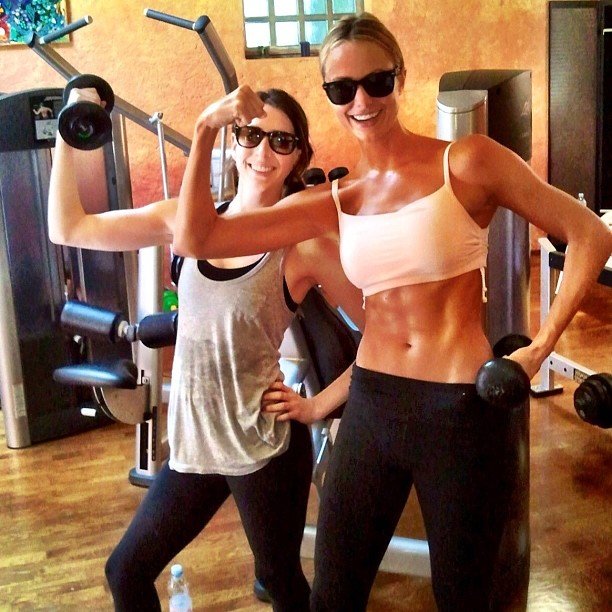 Stacy Keibler documents her days on her Instagram account.
Follow Stacy: stacykeibler [264]
Martha Stewart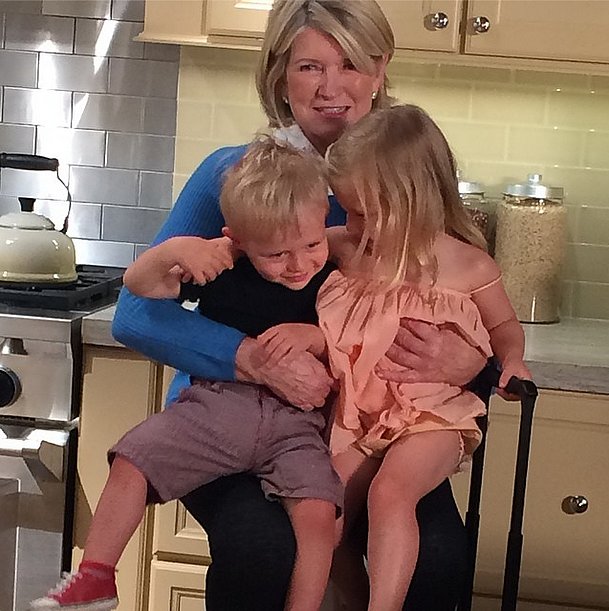 Martha Stewart [265] launched her own personal Instagram to give fans a behind-the-scenes look at her life and passions.
Follow Martha: MarthaStewart48 [266]
Brad Goreski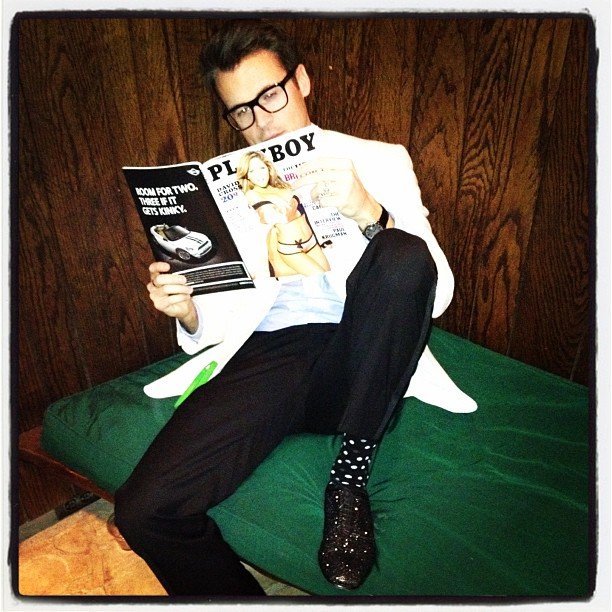 One of Instagram's best dressed gentlemen, Brad Goreski, posts pics of his perfectly styled looks.


Follow Brad: mrbradgoreski [267]
Rosario Dawson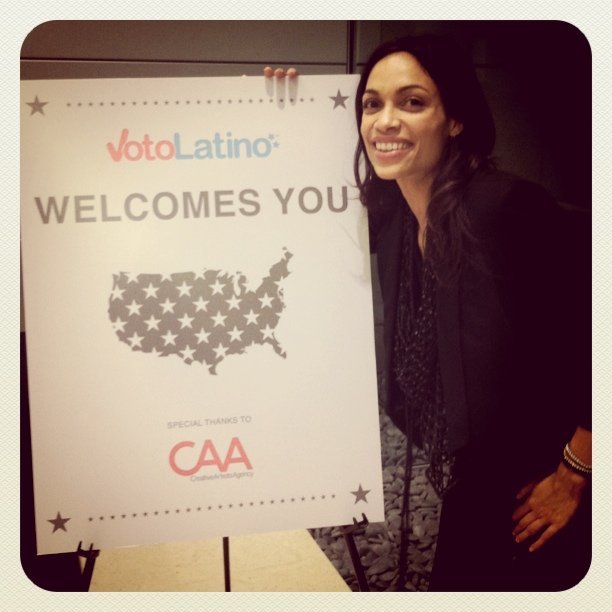 Rosario Dawson [268] shares when she's on the road.
Follow Rosario: rosariodawson [269]
Troian Bellisario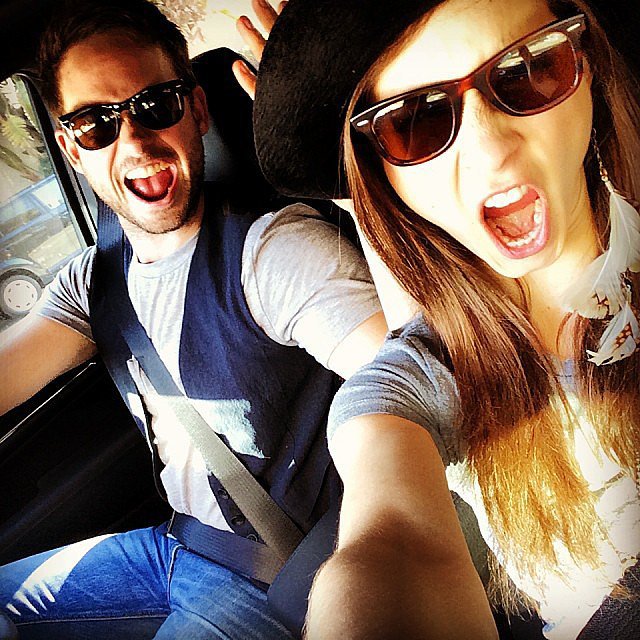 Pretty Little Liars Troian Bellisario shares snaps from the set and with her beau, Patrick J. Adams.
Follow Troian Bellisario: sleepinthegardn [270]