Aaron Paul was surrounded by beauty at the seventh annual Veuve Clicquot Polo Classic [1] in Jersey City, NJ, on Saturday. With Dakota Johnson [2], Julianne Moore, and Lupita Nyong'o to his right and Olivia Munn, Behati Prinsloo, and Busy Philipps on his left, the actor found himself front and center in the most star-studded group snap of the day. In other fun moments, Lupita bonded with brother Peter Nyong'o, Julianne greeted Olivia with a big, smiley hug, and Argentine polo star and Ralph Lauren model Nacho Figueras sprayed a big bottle of Veuve Clicquot Champagne all over the field. Keep scrolling to see all the stars get social in their Summer finest!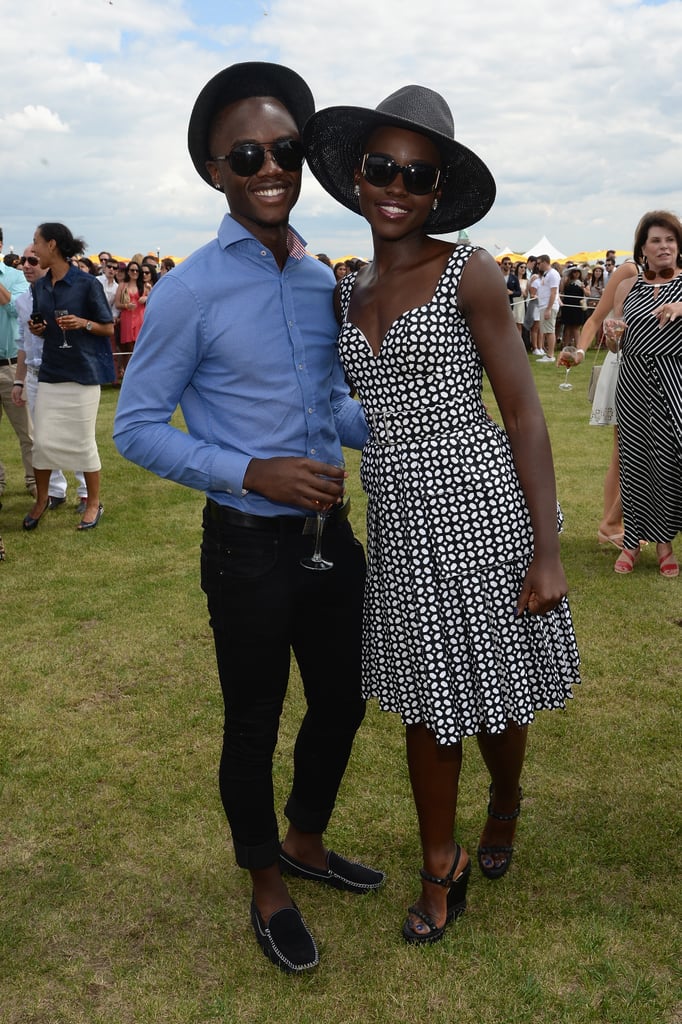 Peter Nyong'o, Lupita's brother, had the chance to add even more fun social snaps to his star-studded Instagram collection [3].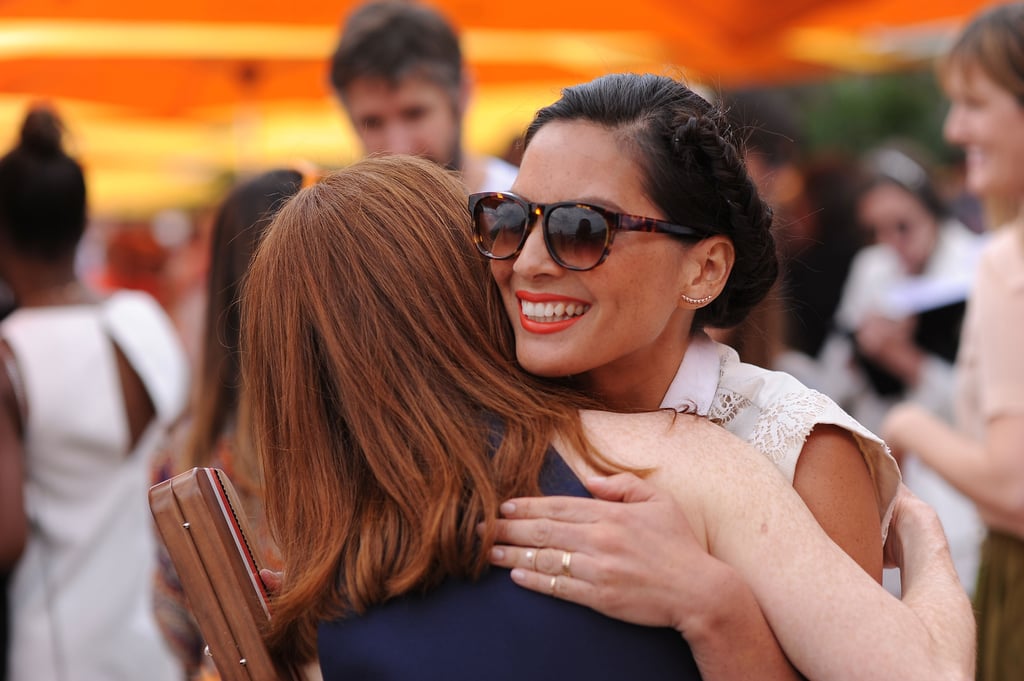 Olivia lit up with a smile as she hugged Julianne.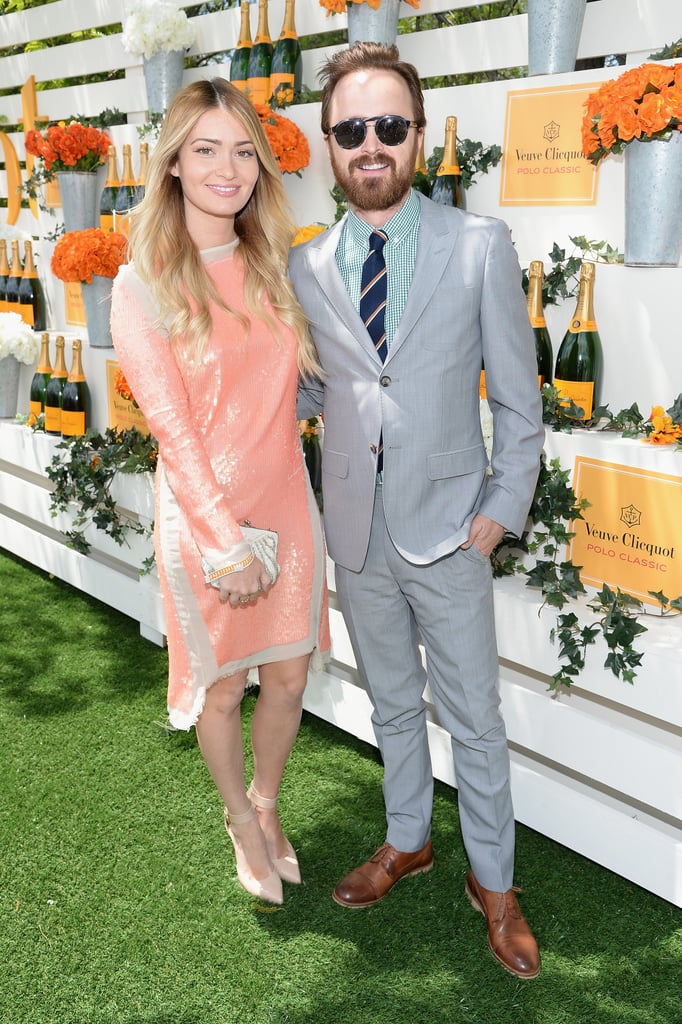 Aaron and wife Lauren Parsekian turned the event into a photo-worthy daytime date.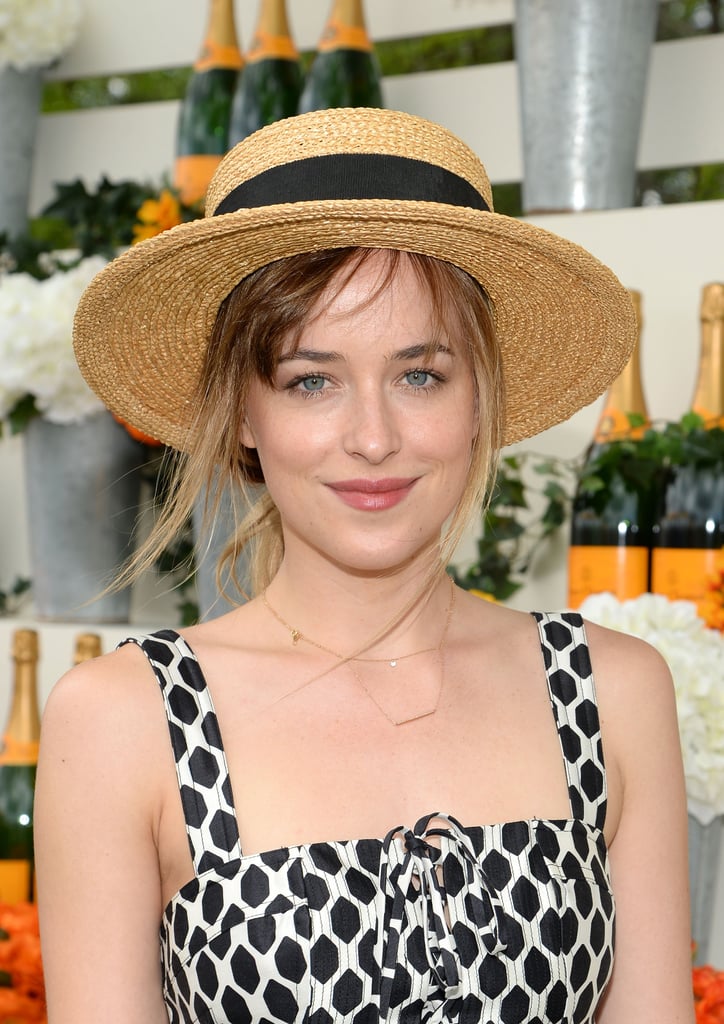 Dakota showed off her fresh-faced look.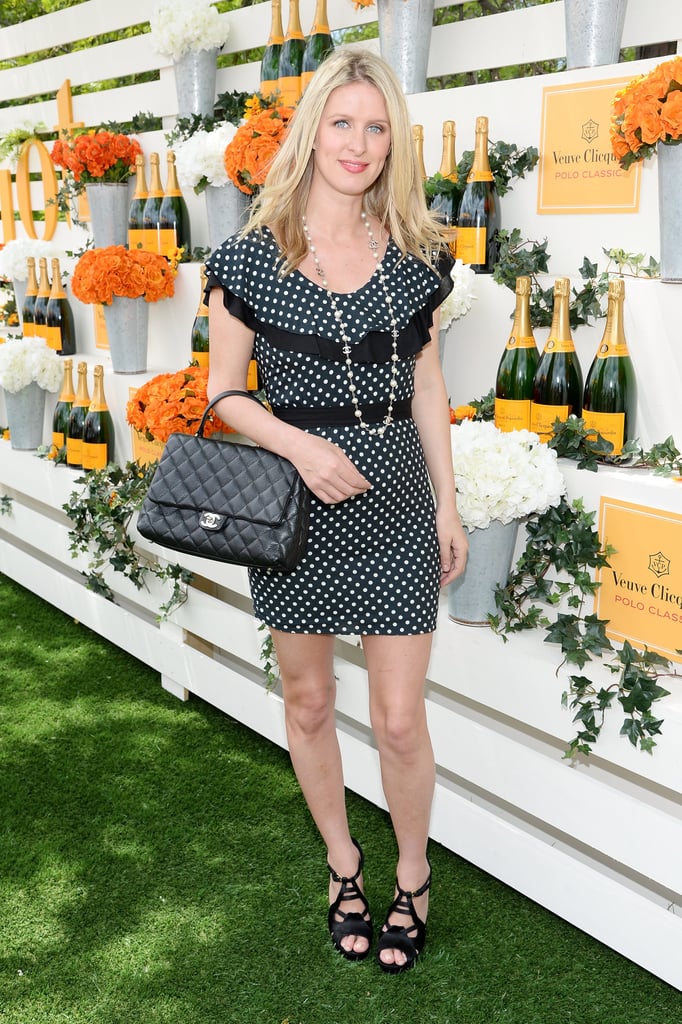 Nicky Hilton [4]'s dress showcased her stems.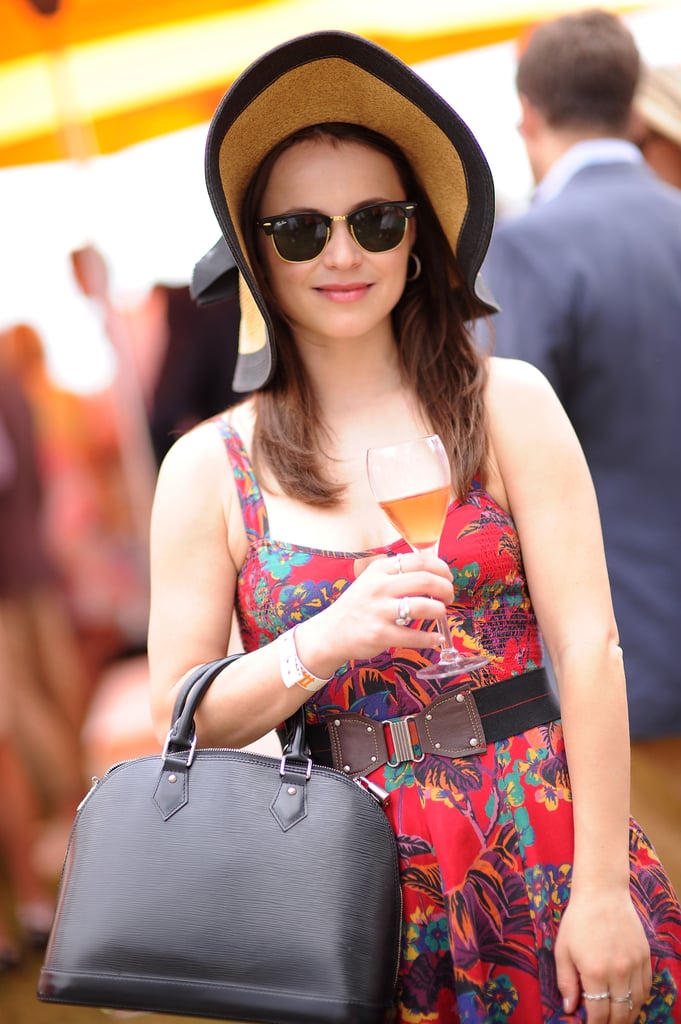 Sasha Cohen sipped Champagne while exploring the event.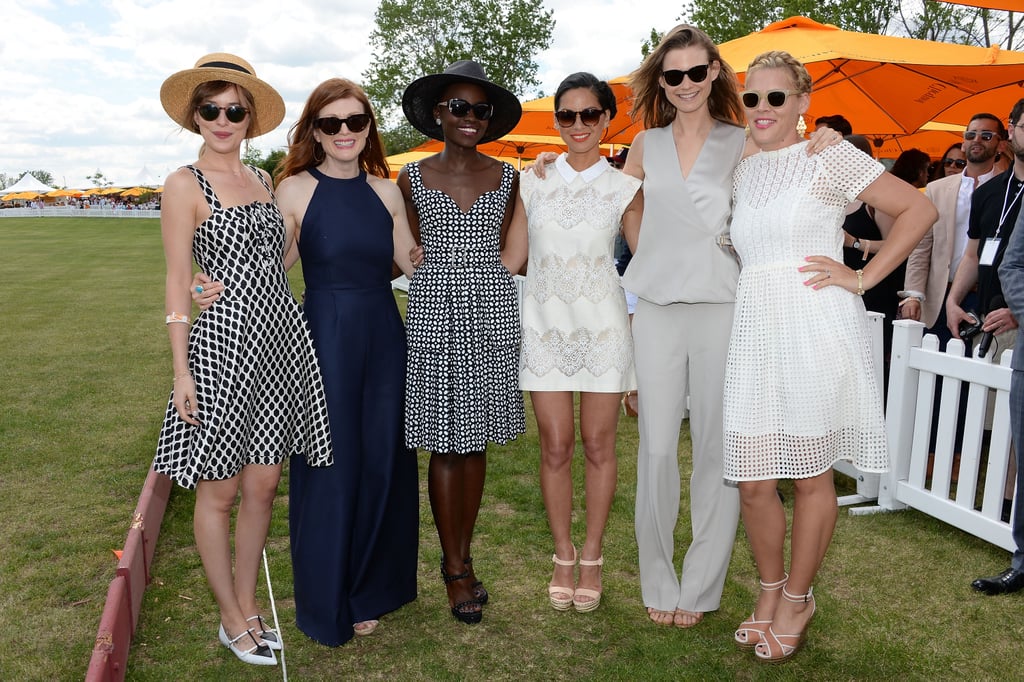 Dakota, Julianne, Lupita, Olivia, Behati, and Busy gathered for a ladies-only moment.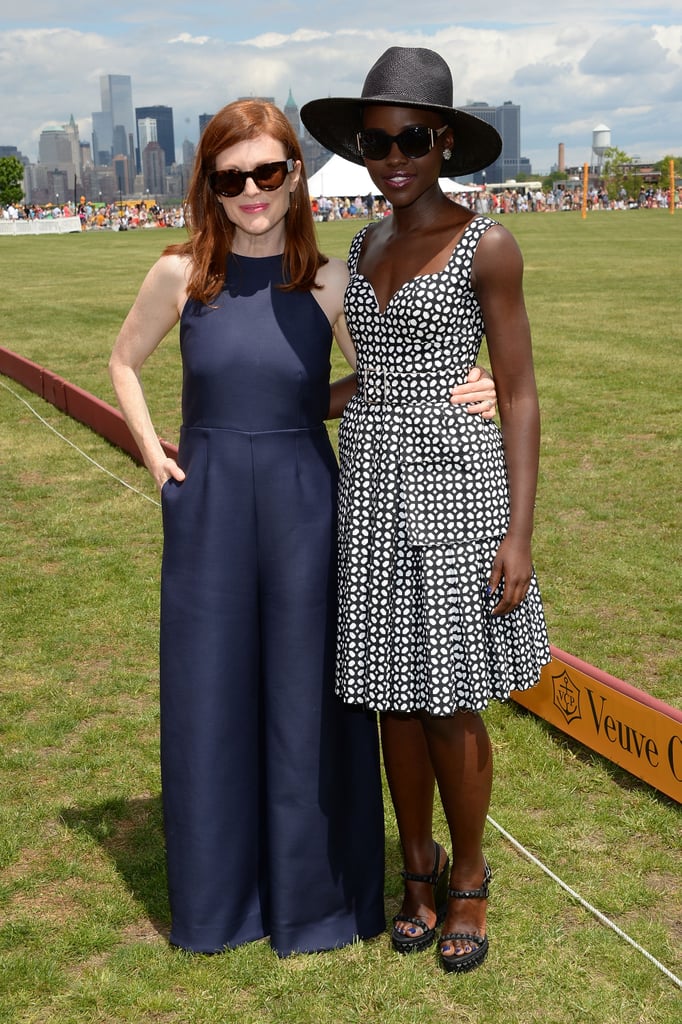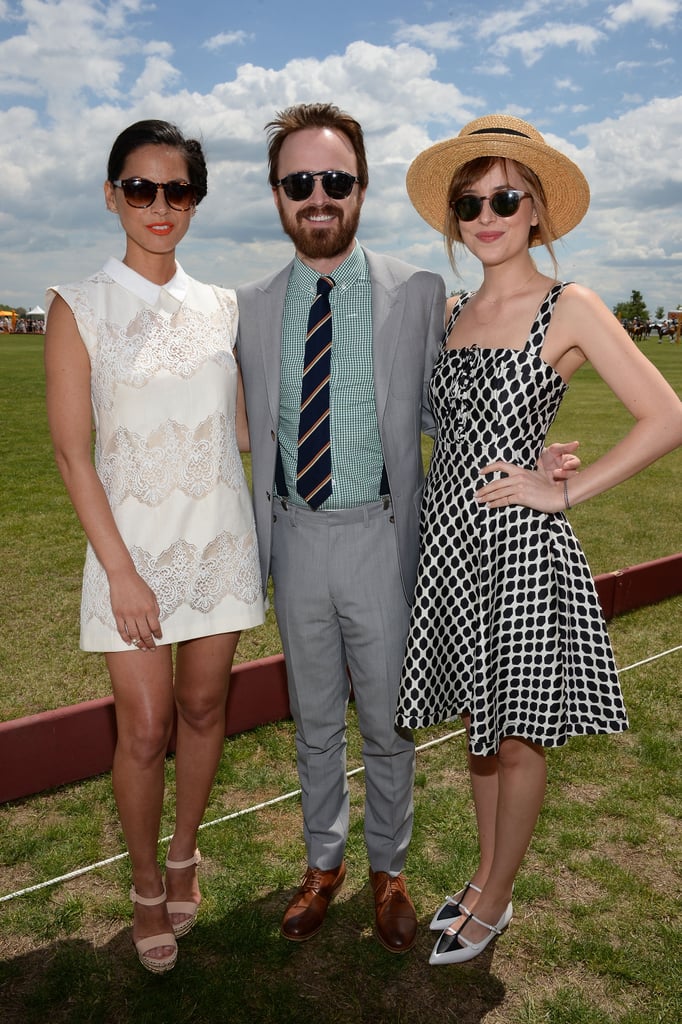 The blue and cloudy sky was the backdrop of Olivia, Aaron, and Dakota's day at the polo event.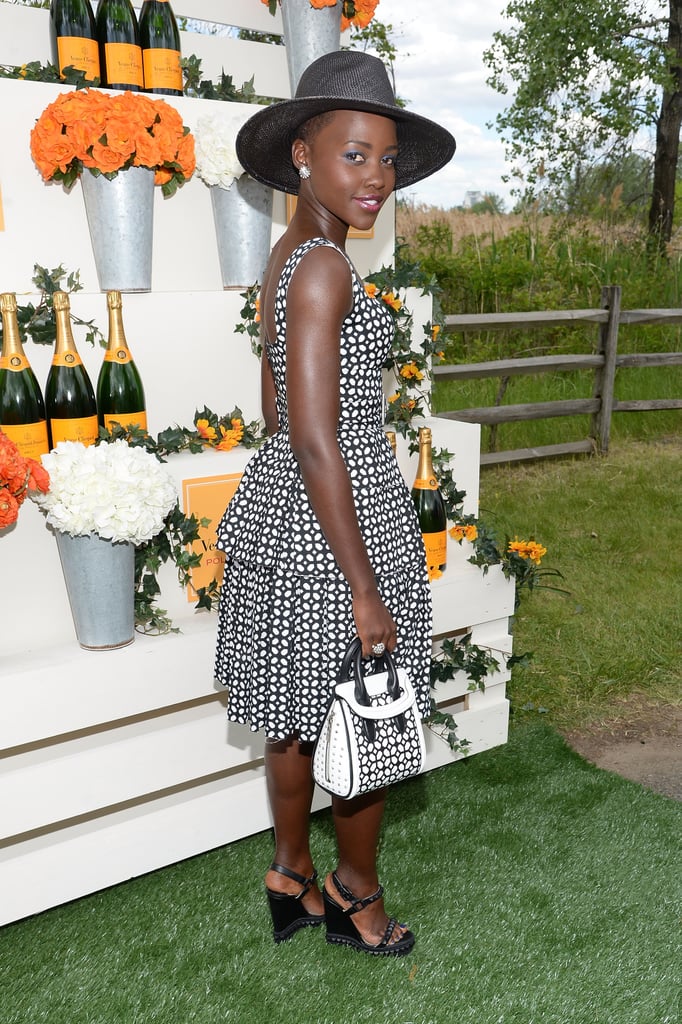 Lupita wore a patterned dress that matched her purse.
Nacho had fun with a big bottle of Champagne.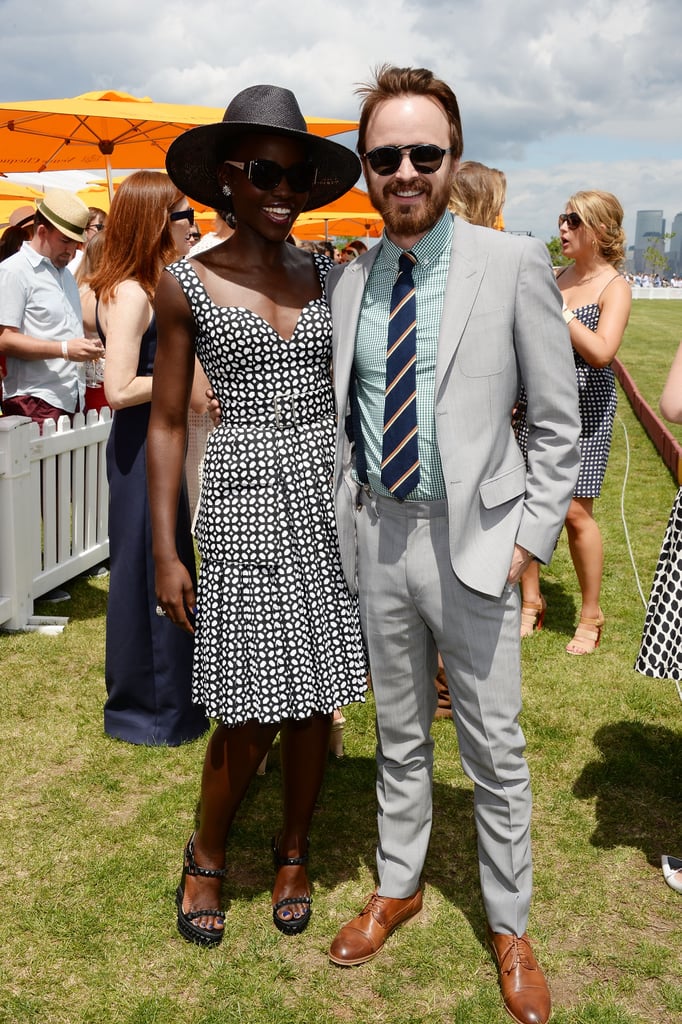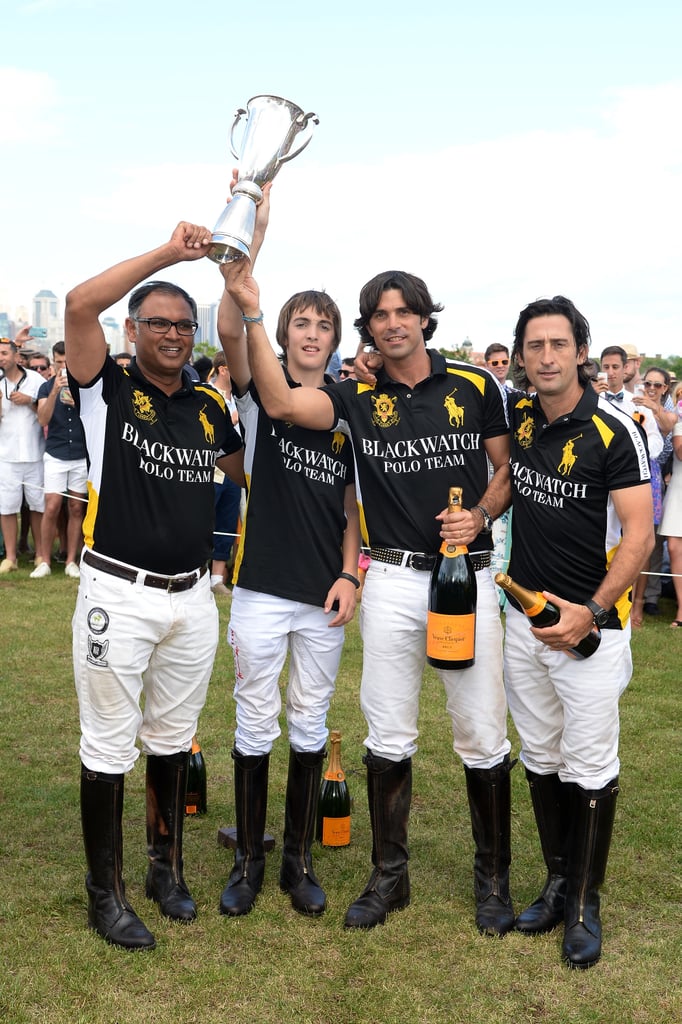 Nacho hung out with his polo buddies.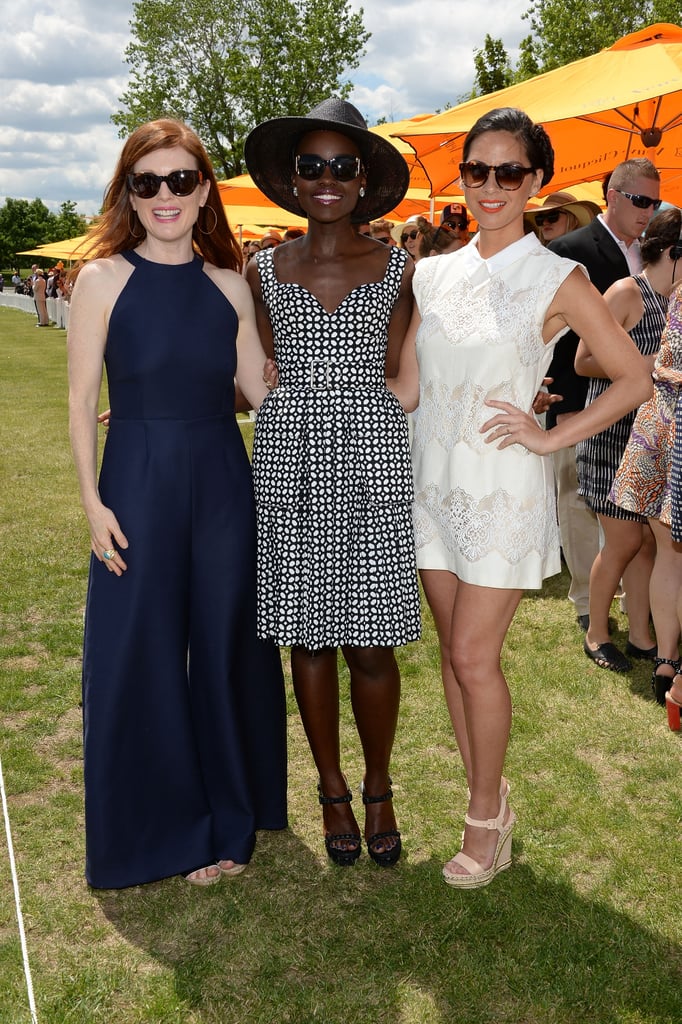 Julianne, Lupita, and Olivia were all smiles.