Celebrities love to go to Coachella [1], but they aren't really fans of the desert festival's unpredictable weather, which can sometimes result in scorching heat, chilly nights, and even sandstorms. This year's festival was no different, and music-loving stars found themselves in need of makeshift masks, using scarves, t-shirts, and even bandannas to cover their faces from the sand and dust. Of course, the masks offer an extra benefit to famous folks, as they help them blend in with the crowd and go unnoticed — unless they are Leonardo DiCaprio [2] and start busting out their unusual dance moves [3]. Keep scrolling to see the disguise-wearing celebrities from the first weekend of this year's festival.
Source: Instagram [4], FameFlynet [5], Pacific Coast News Online [6]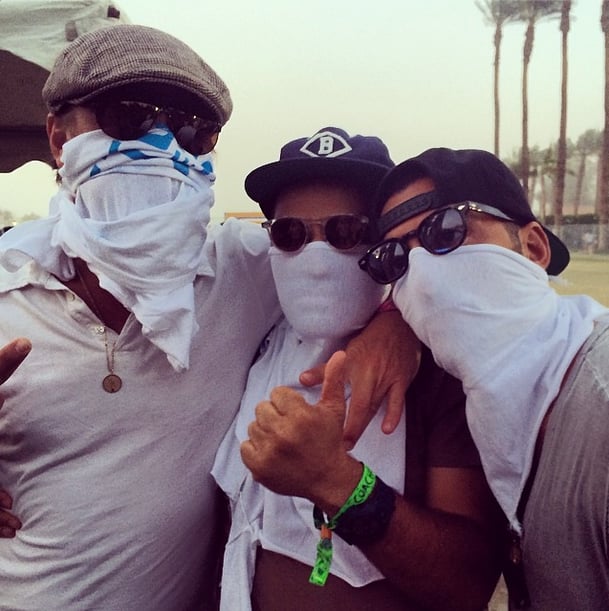 Leonardo DiCaprio [7] (left) covered his face with a t-shirt, sunglasses, and a newsboy cap.
Source: Instagram user gabrielamoussaieff [8]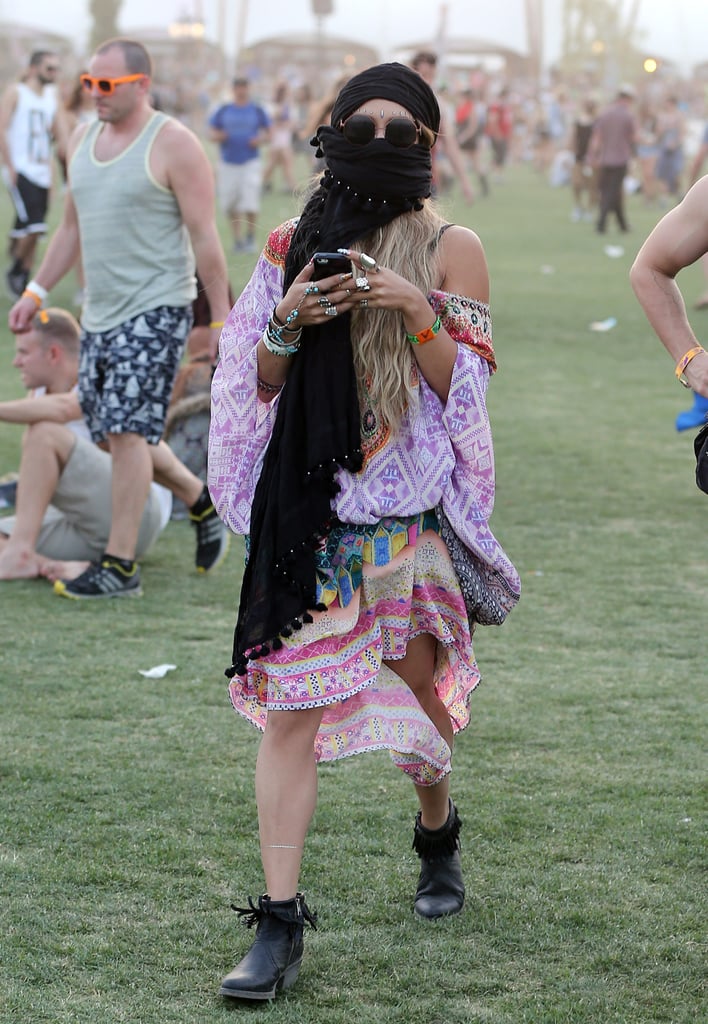 Vanessa Hudgens [9] braved a sandstorm with a black scarf.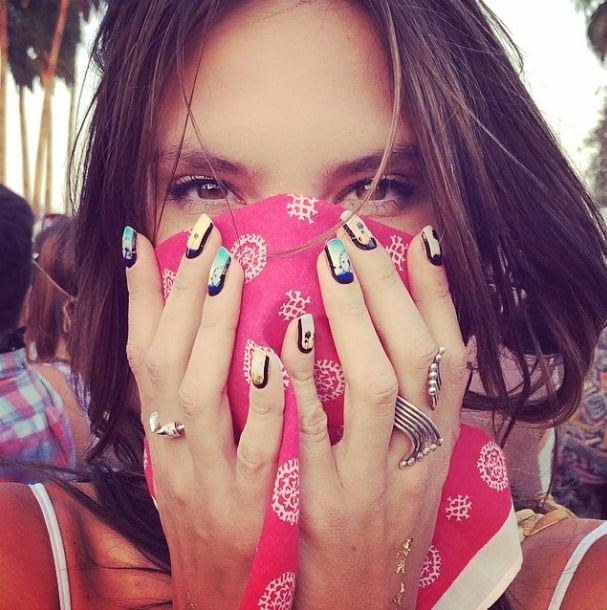 Alessandra Ambrosio hid her beautiful face with a red bandanna.
Source: Instagram user alesandraambrosio [10]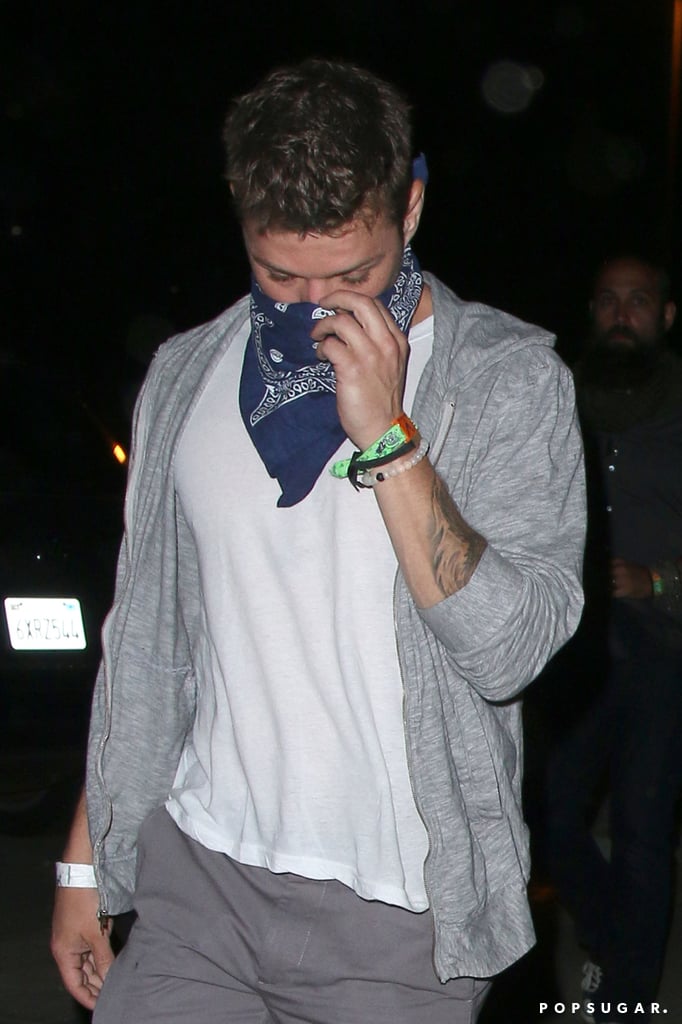 Ryan Phillippe [11] used a blue bandanna to protect against the dust.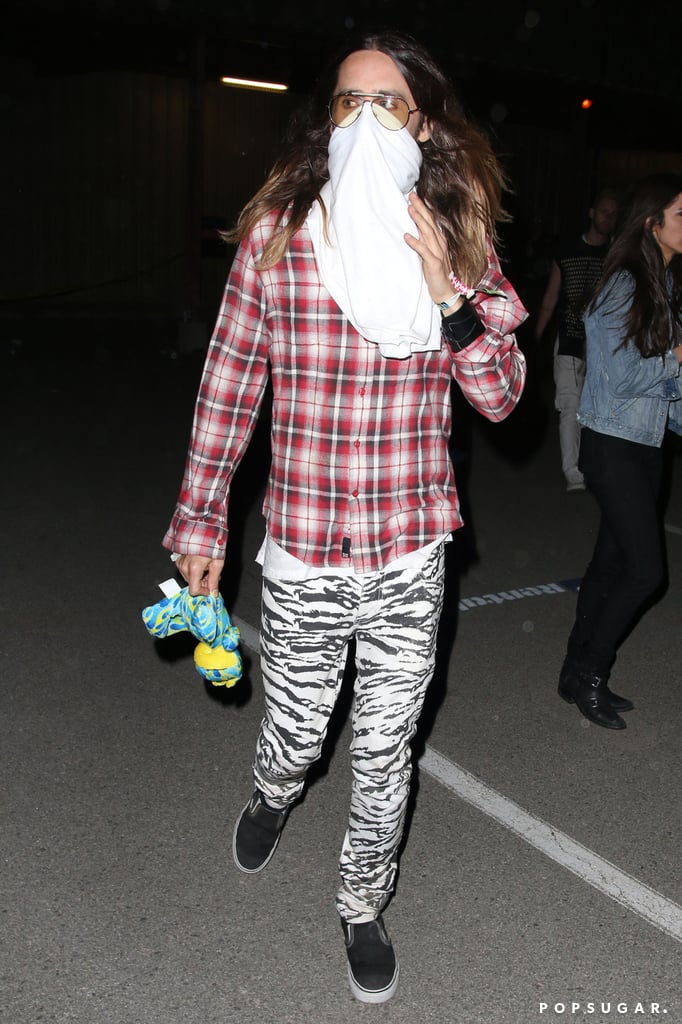 Jared Leto [12] made a makeshift mask with a white t-shirt and glasses.
Jay Z protected his face with a red bandanna, matching cap, and black sunglasses.
Source: Instagram user beyonce [13]
Justin Bieber wore a bucket hat, a black bandanna, and sunglasses when he made a surprise appearance on stage.