The White House Correspondents' Dinner quickly became a veritable who's who of the entertainment and political worlds on Saturday, drawing the likes of Lupita Nyong'o, Jessica Simpson [1], and the most surprising duo of the night, Al Sharpton and Sen. John McCain. True to tradition, stars were dressed to the nines for the annual event, ready to see President Barack Obama in person. Lupita made a stunning arrival in a black-and-white ensemble, and Jessica revealed her cleavage in a floral dress. Inside the dinner, Modern Family costars Sofia Vergara and Jesse Tyler Ferguson took a memorable selfie before Joel McHale had everyone — including the commander in chief! — laughing at his often-inappropriate jokes [2]. Keep reading to see the exciting arrivals, and then get caught up on all the afterparties [3] and weekend excitement [4]!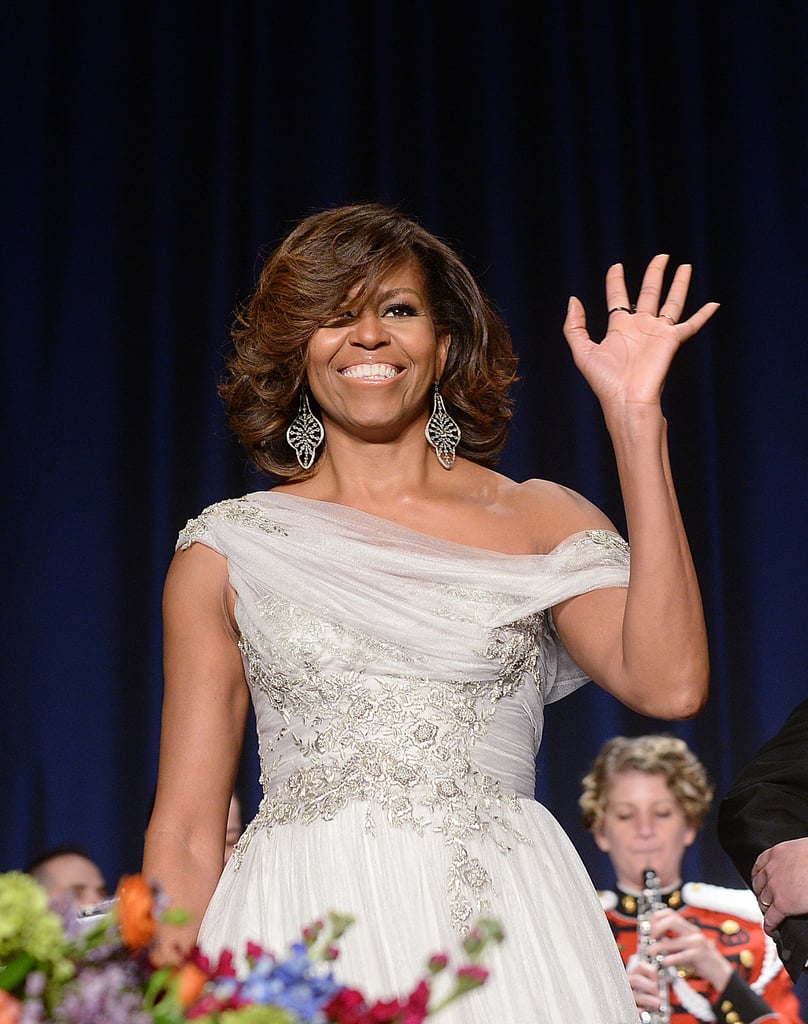 Michelle Obama beamed in a Marchesa gown.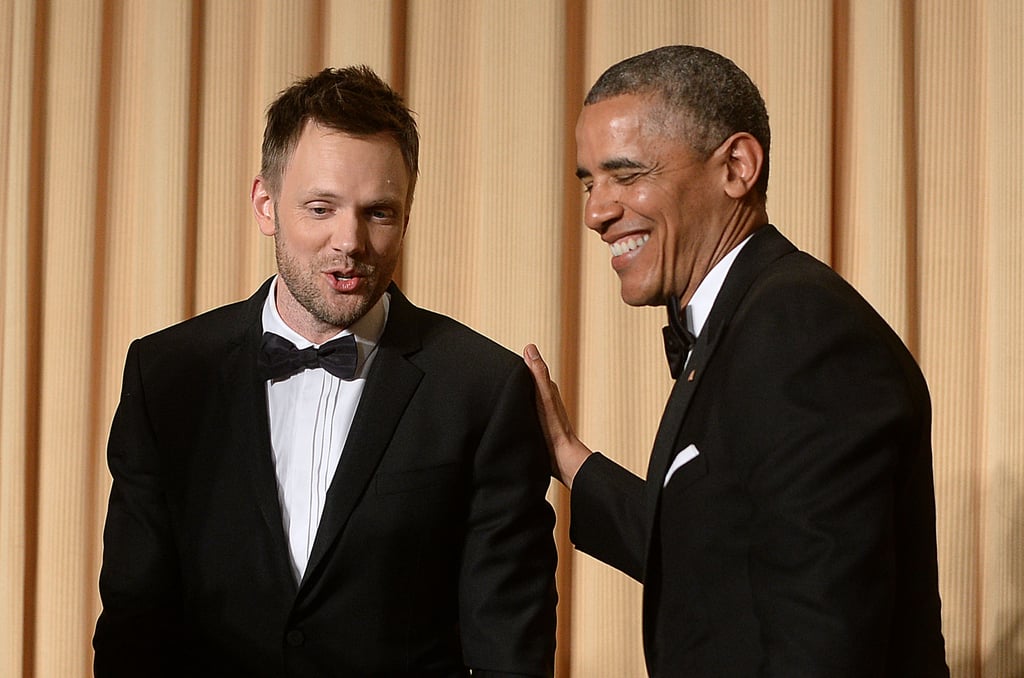 Joel McHale and President Barack Obama shared a moment on stage.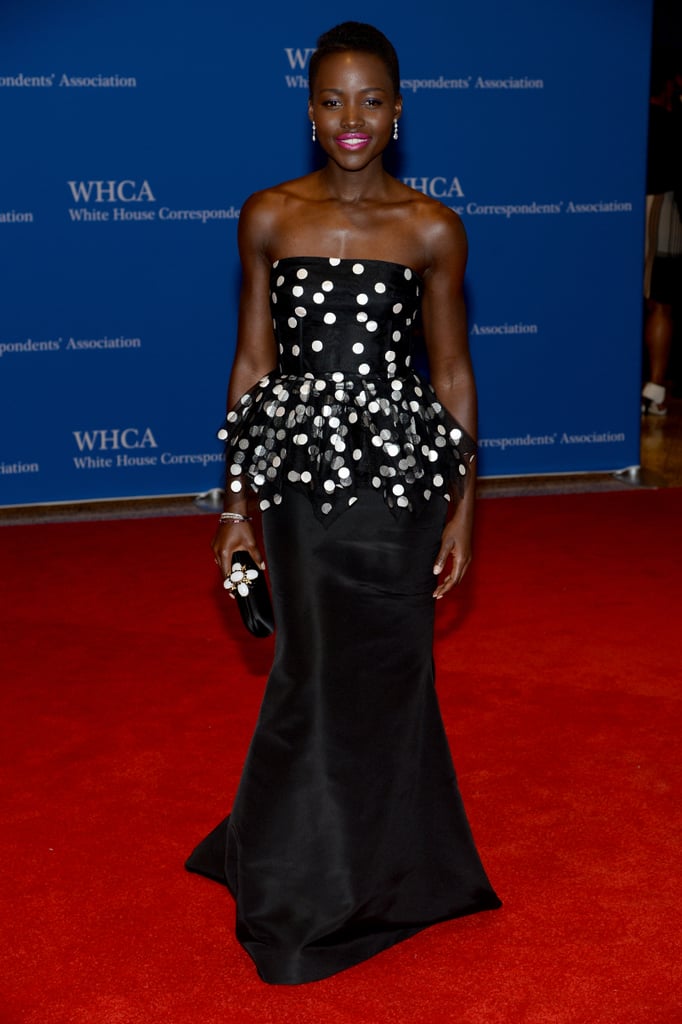 Lupita Nyong'o dazzled in a strapless gown.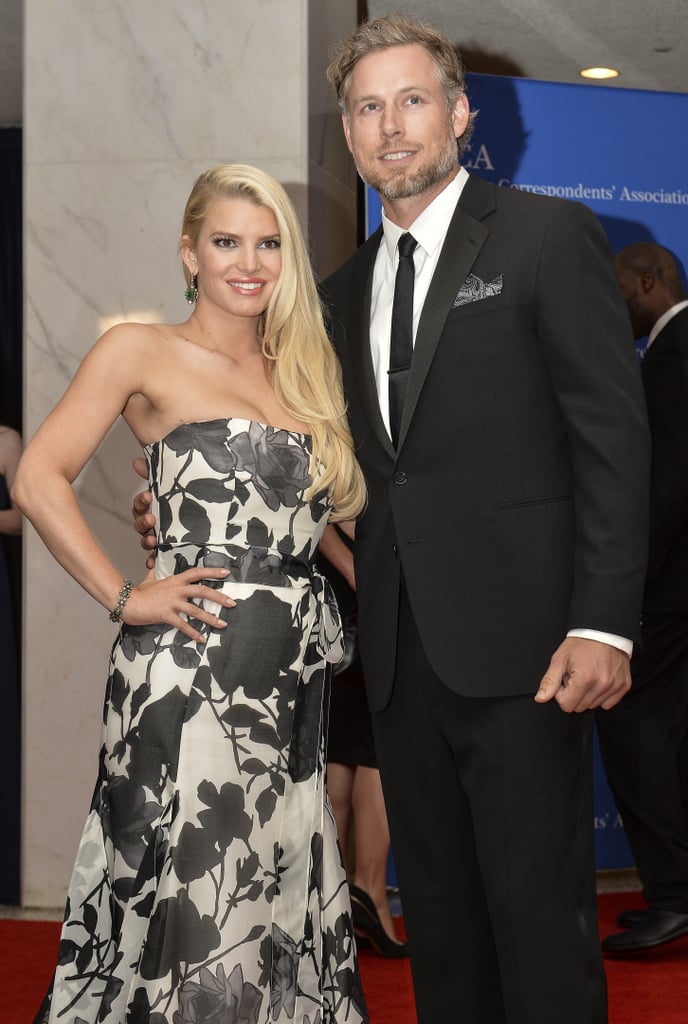 Jessica Simpson [5] and Eric Johnson posed for photos together.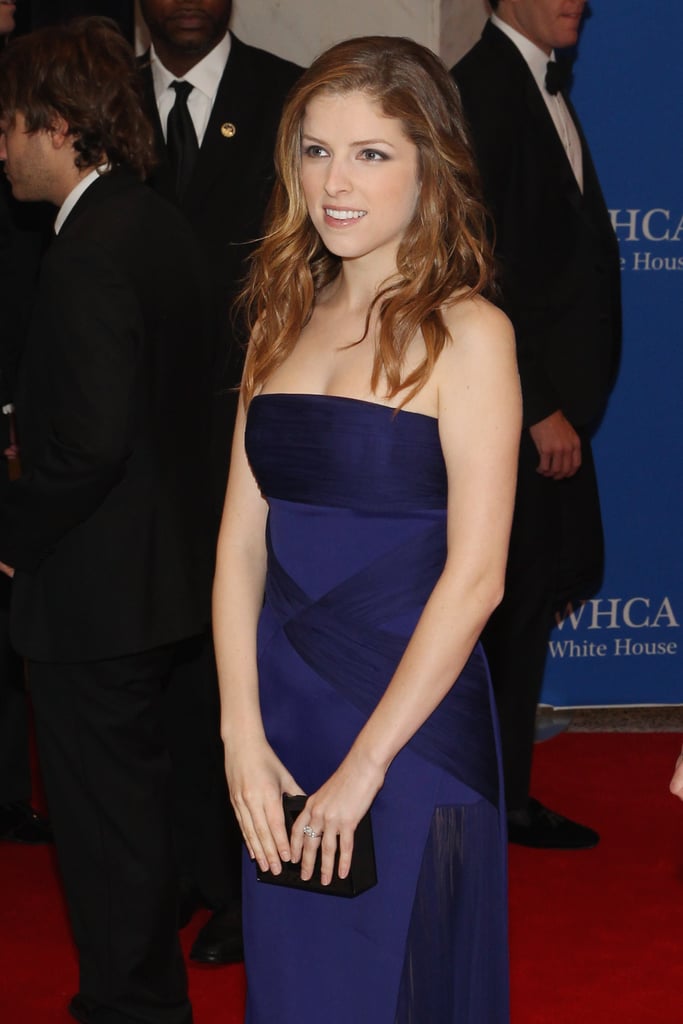 Anna Kendrick [6] wore a blue dress.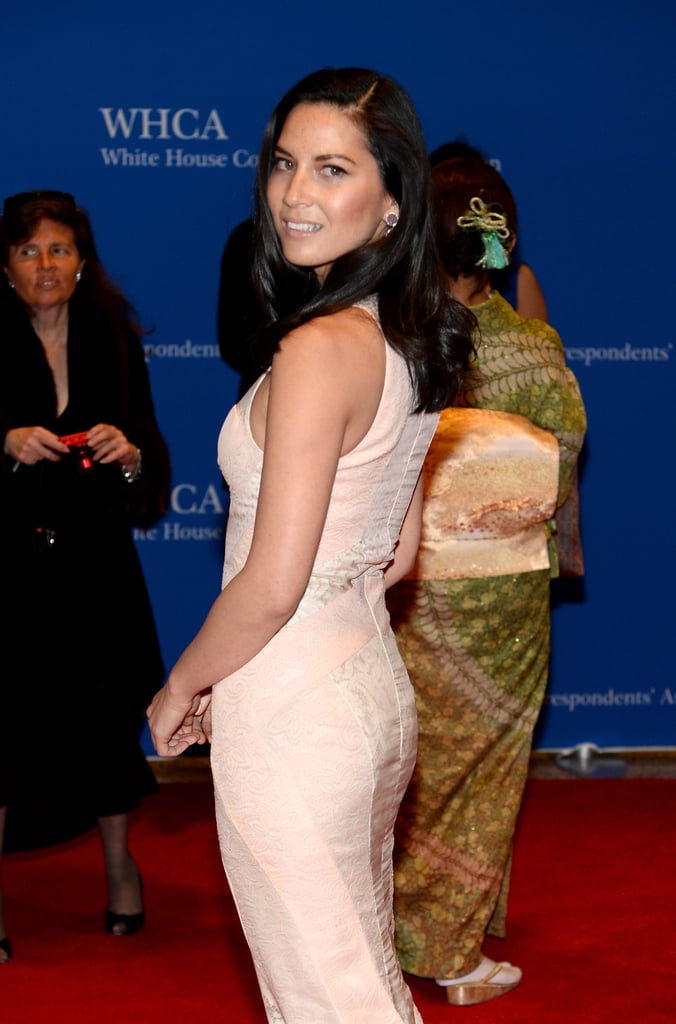 Olivia Munn represented HBO's The Newsroom.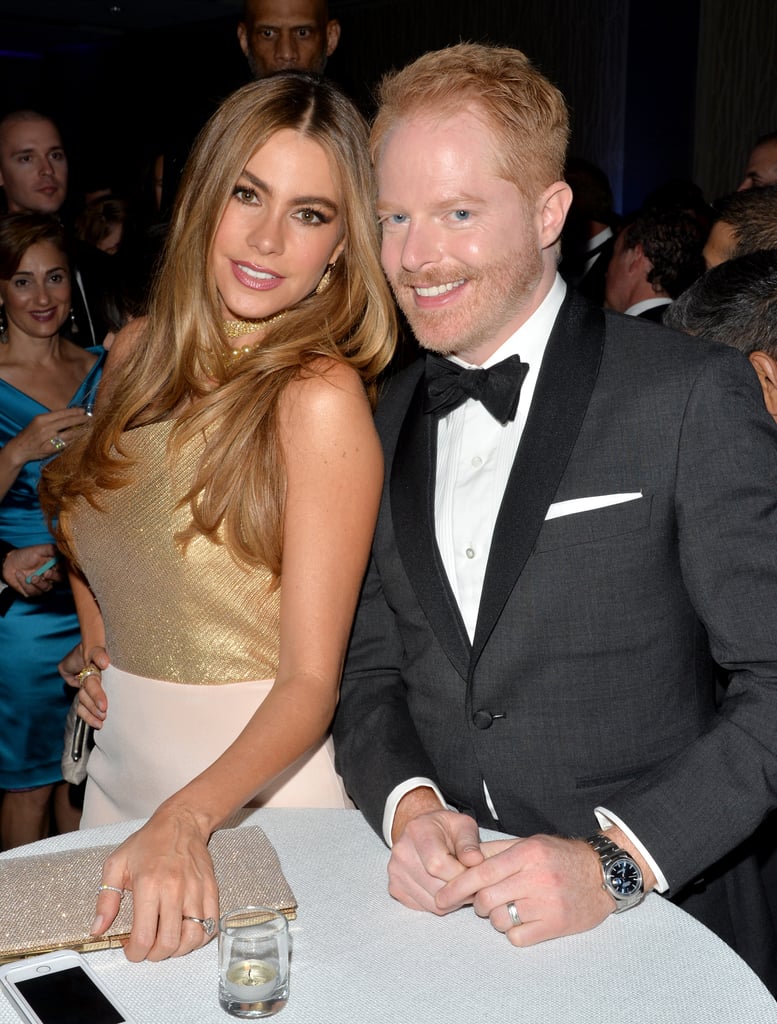 Sofia Vergara and Jesse Tyler Ferguson hung out inside.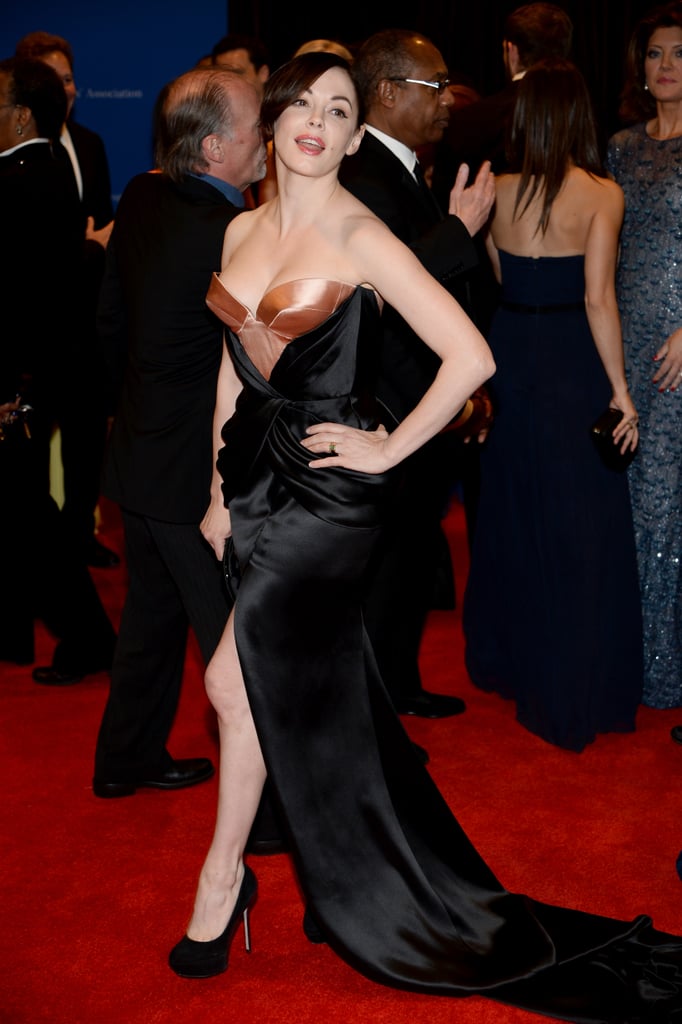 Rose McGowan struck a pose.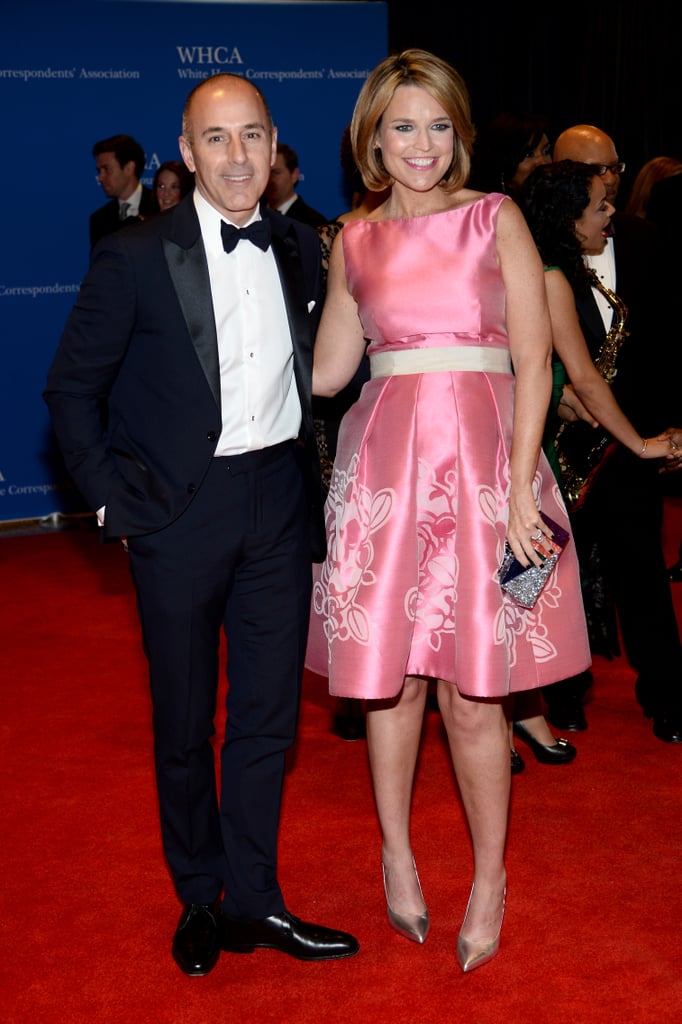 Today anchors Matt Lauer and Savannah Guthrie attended the event together.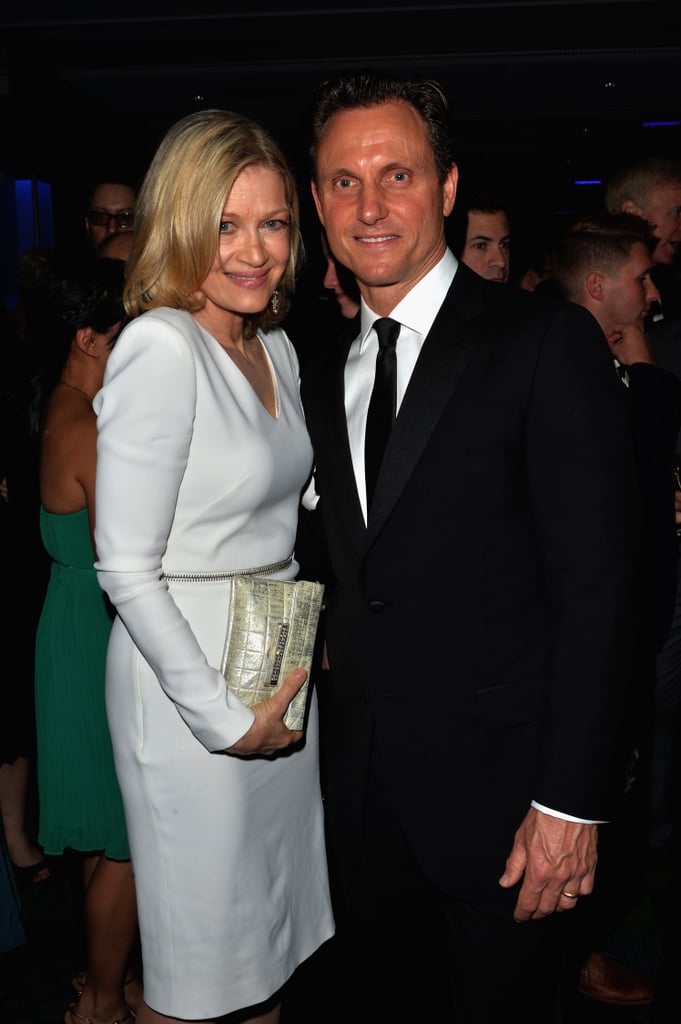 Diane Sawyer shared a moment with Tony Goldwyn.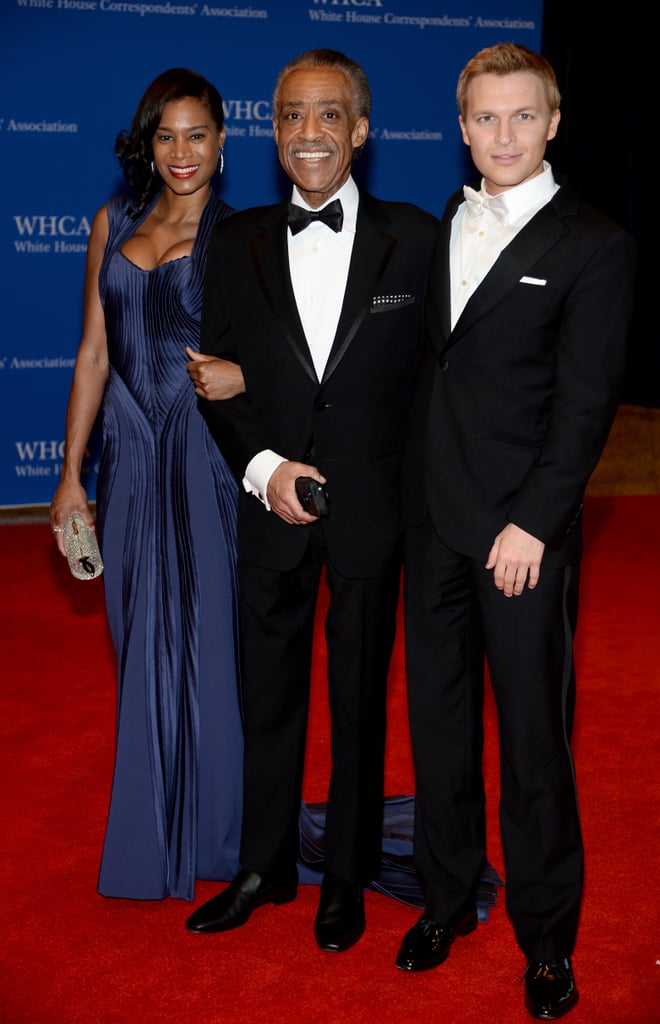 Al Sharpton and his girlfriend, Aisha McShaw, took a photo with Ronan Farrow, Al's MSNBC colleague.
Bellamy Young opted for a dress fit for the first lady on Scandal.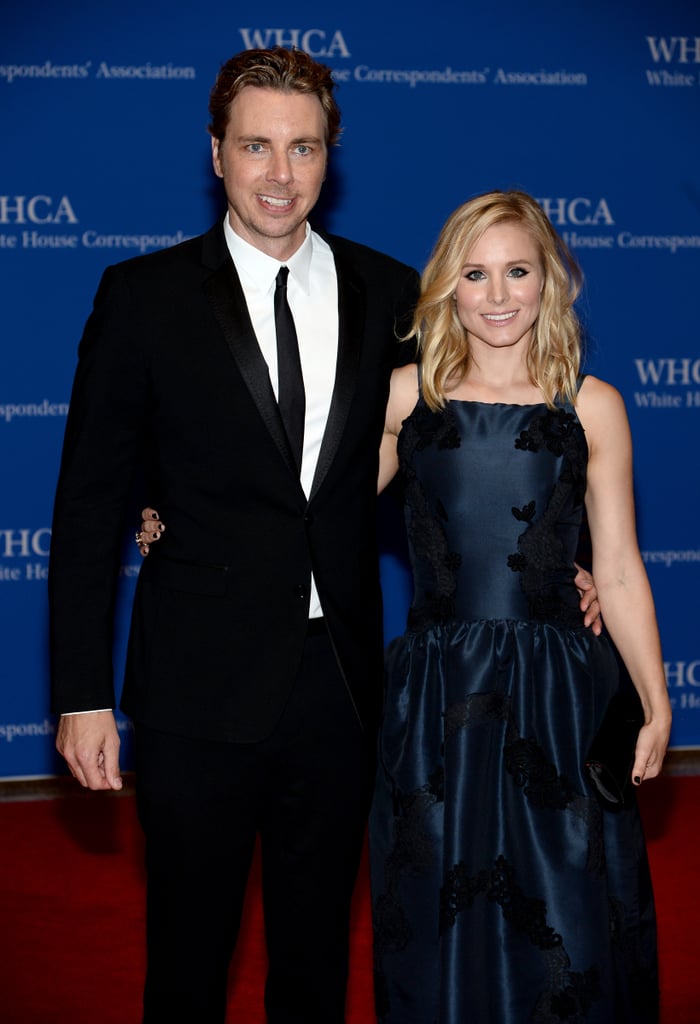 Dax Shepard and Kristen Bell [7] flashed smiles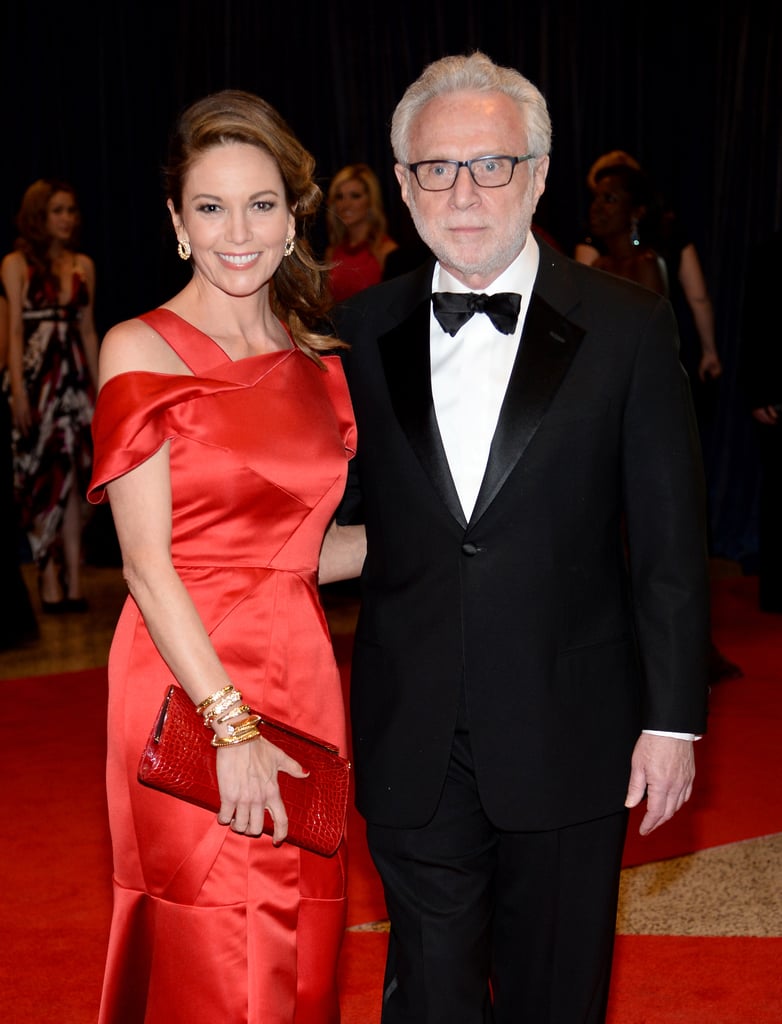 Diane Lane [8] and Wolf Blitzer walked the red carpet together.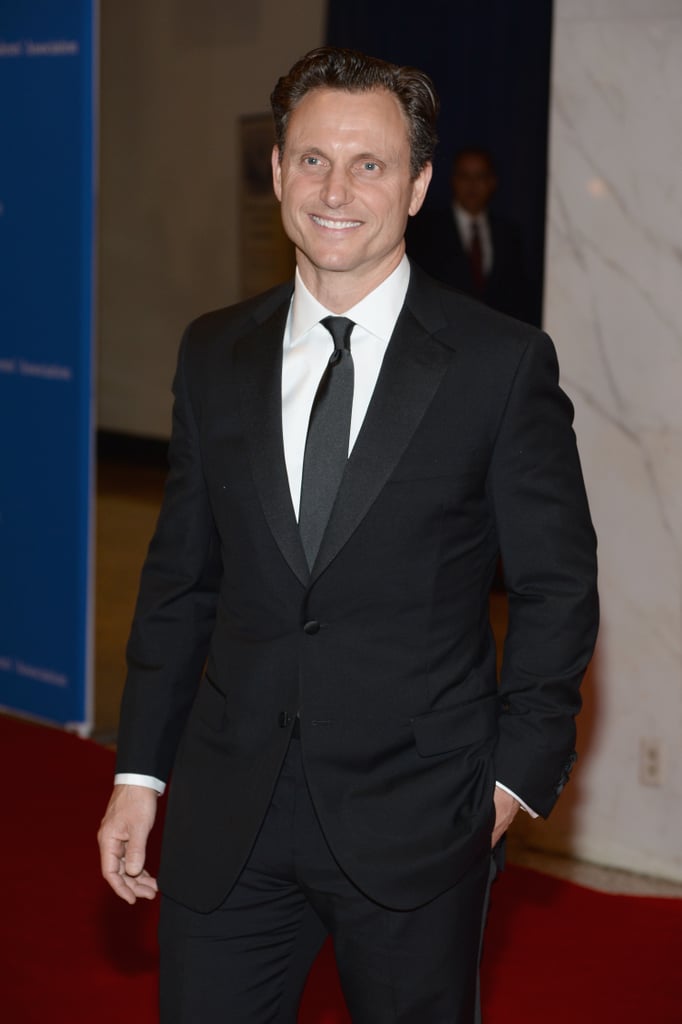 Tony Goldwyn looked dapper in a black suit.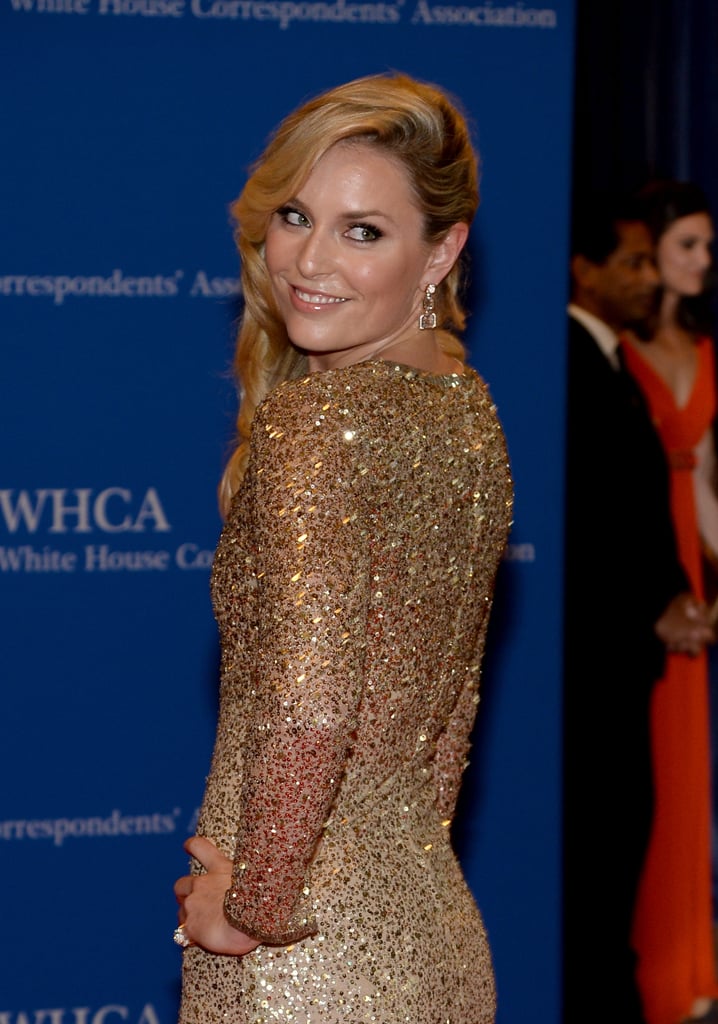 Lindsey Vonn sparkled in gold.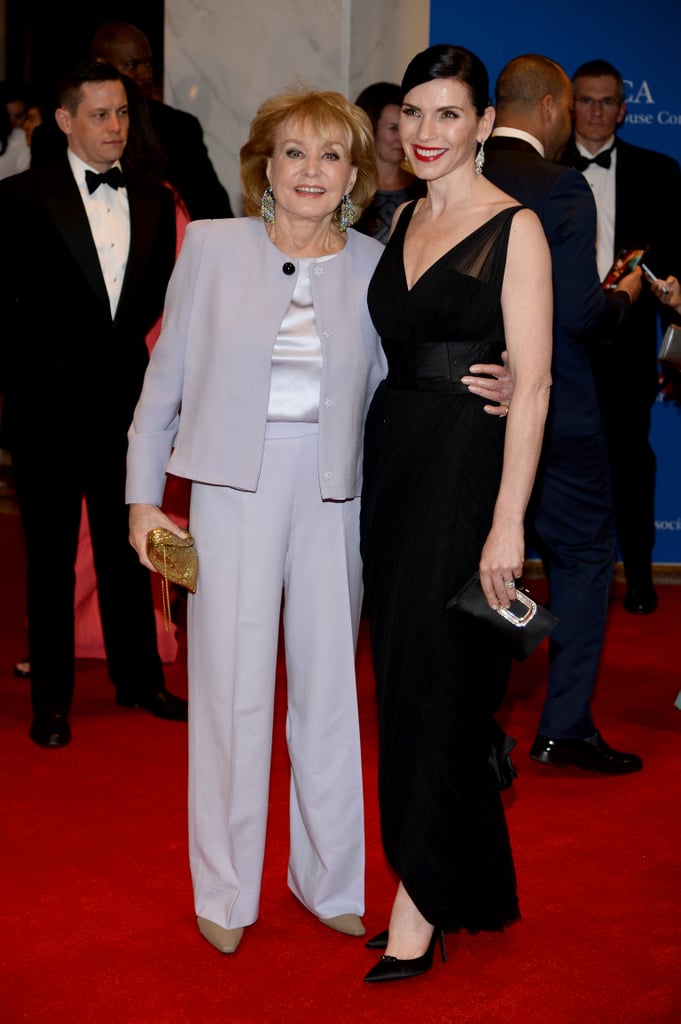 Barbara Walters buddied up with Julianna Margulies.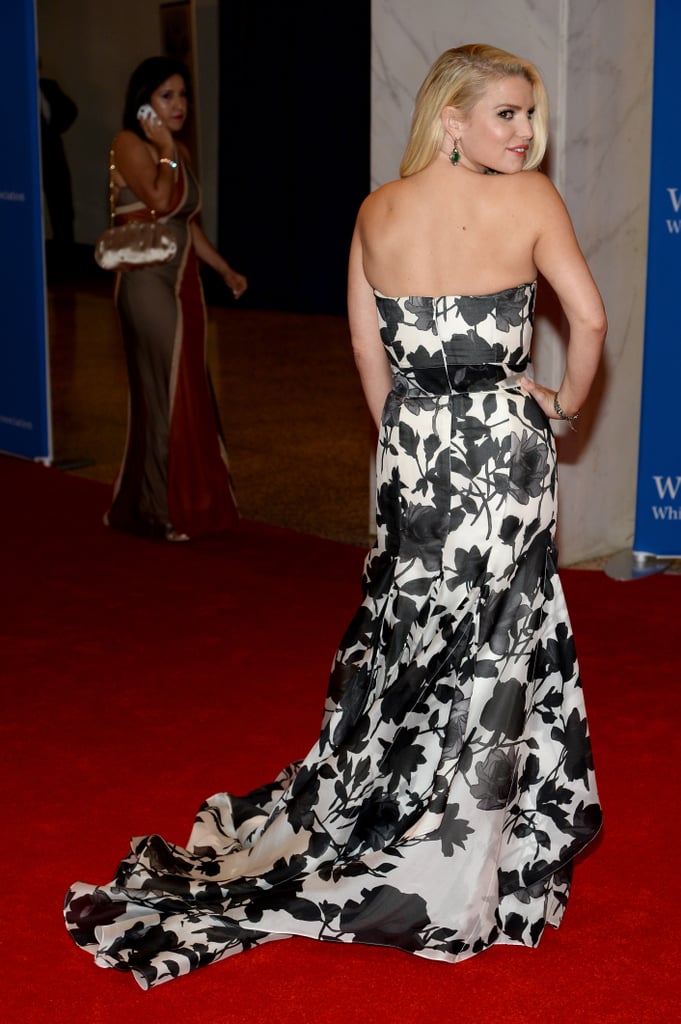 Jessica Simpson [9]'s dress featured a flowing train.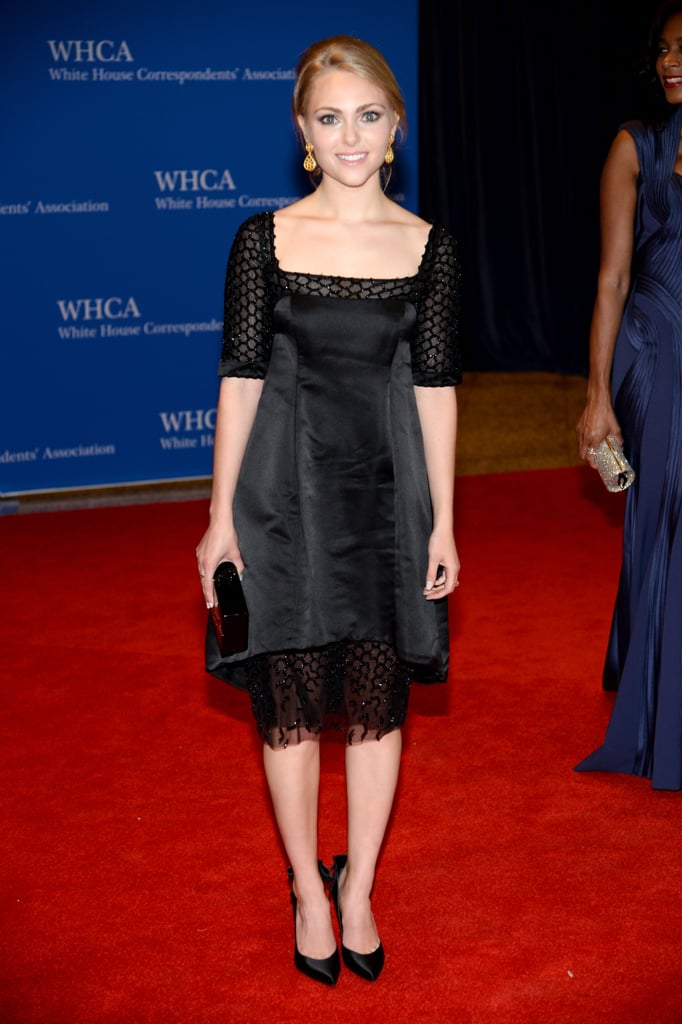 AnnaSophia Robb wore all black.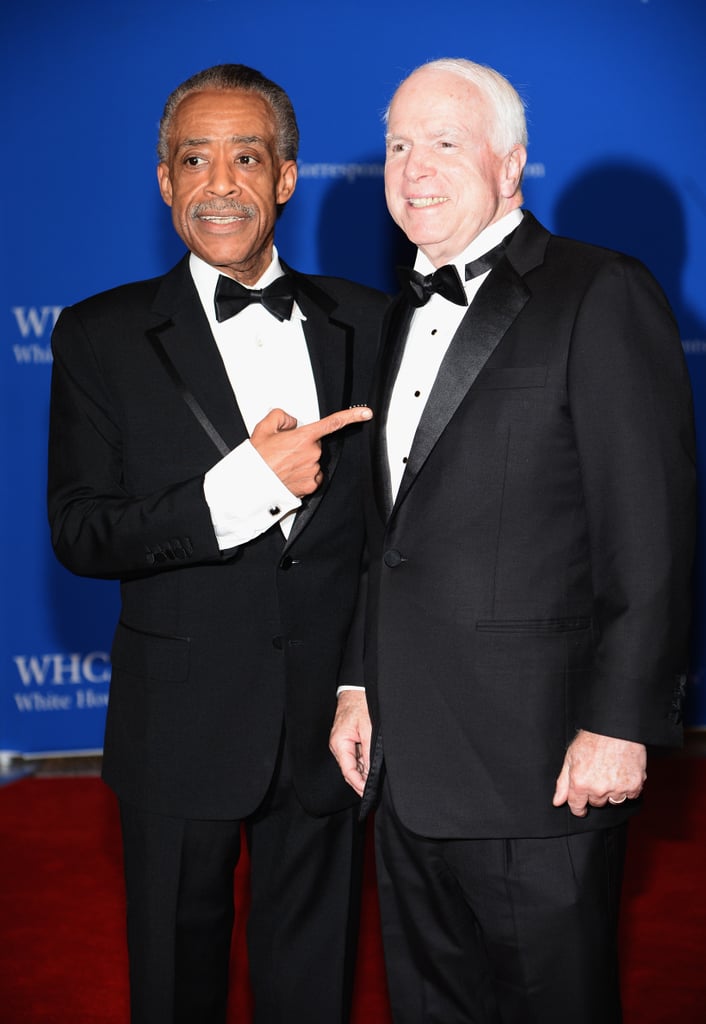 Al Sharpton and Sen. John McCain put their political differences aside and took photos together.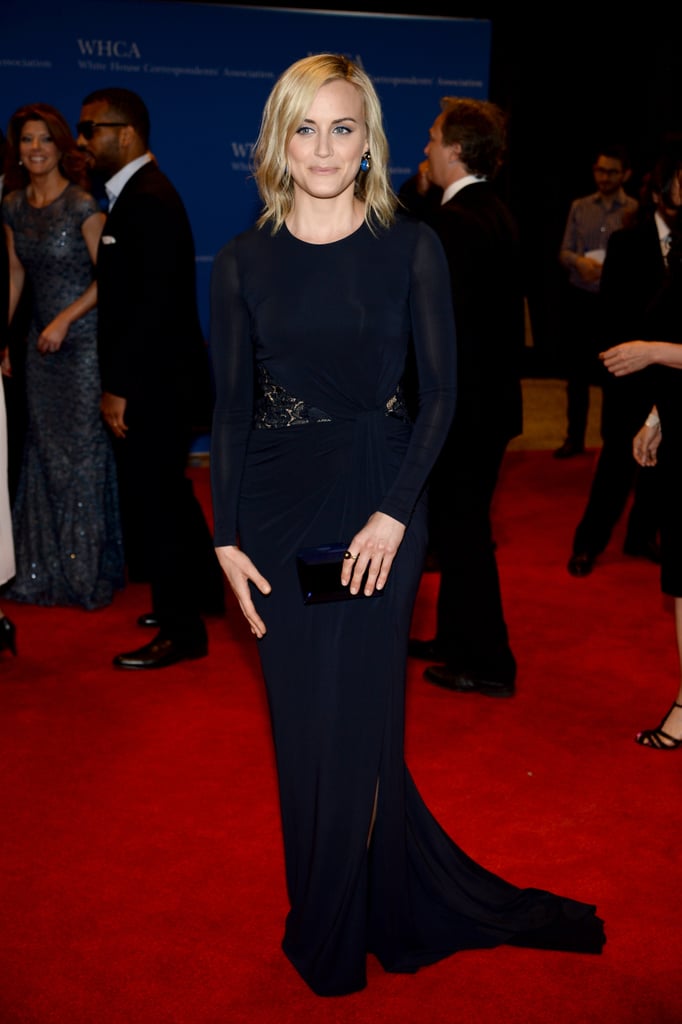 Taylor Schilling was far from the prison in Orange Is the New Black.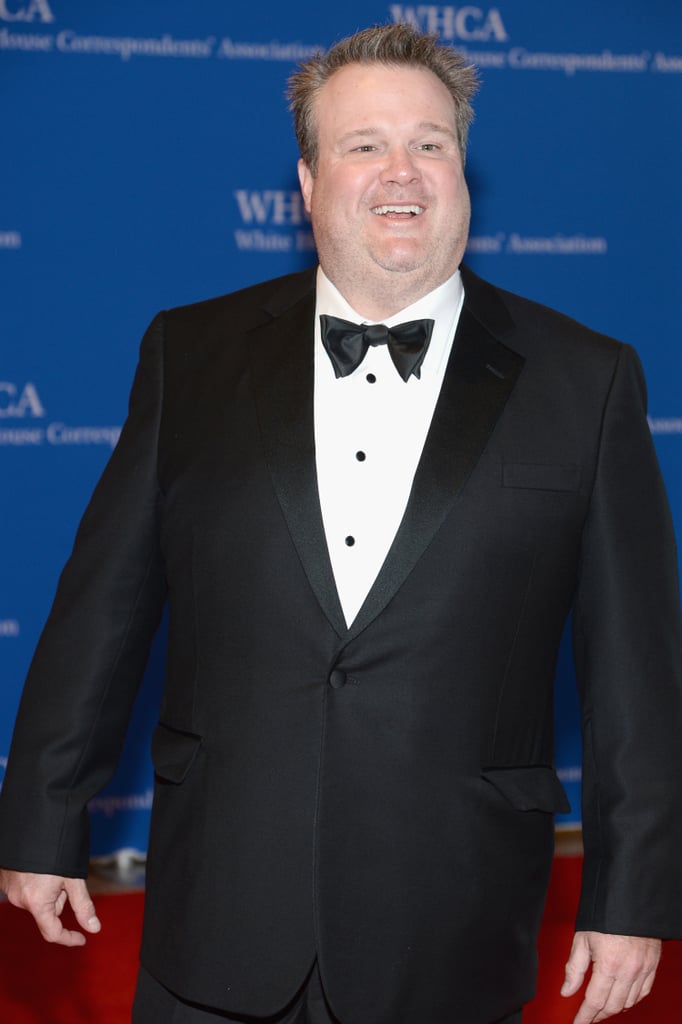 Eric Stonestreet was one of the Modern Family stars in attendance.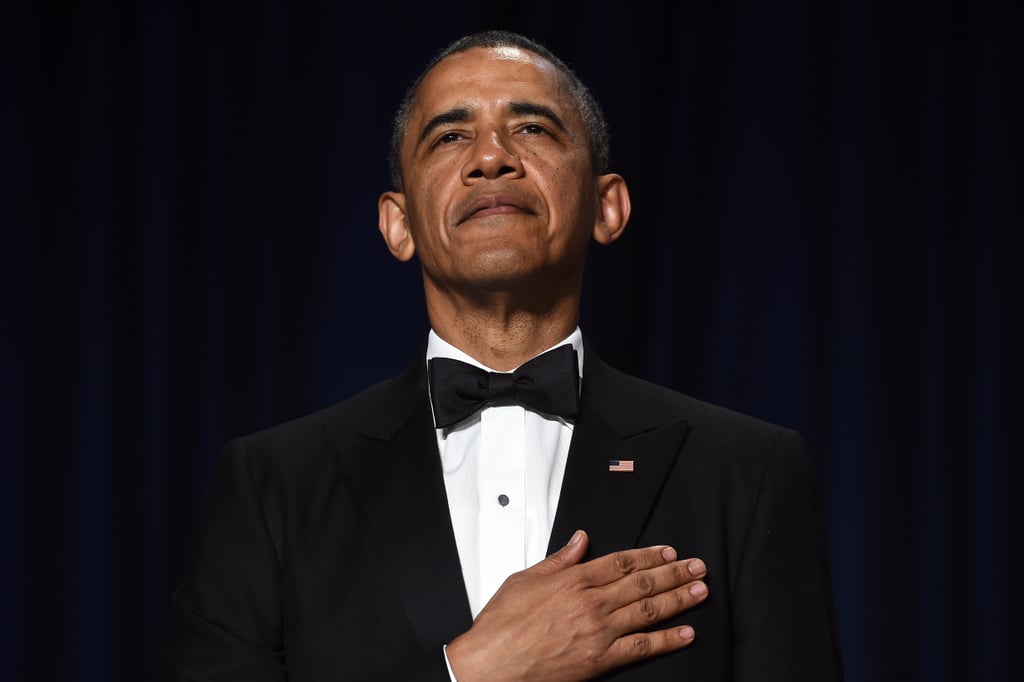 Katie Couric shared a moment with the woman who fills her former seat on Today, anchor Savannah Guthrie.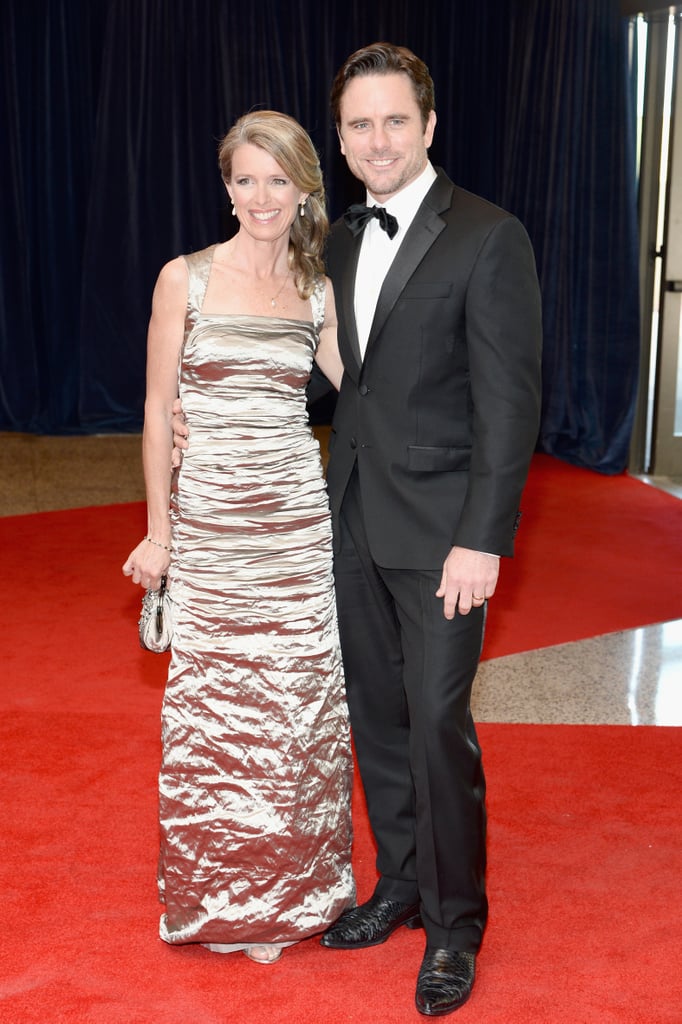 Nashville star Chip Esten turned the dinner into a date night with his wife, Patty.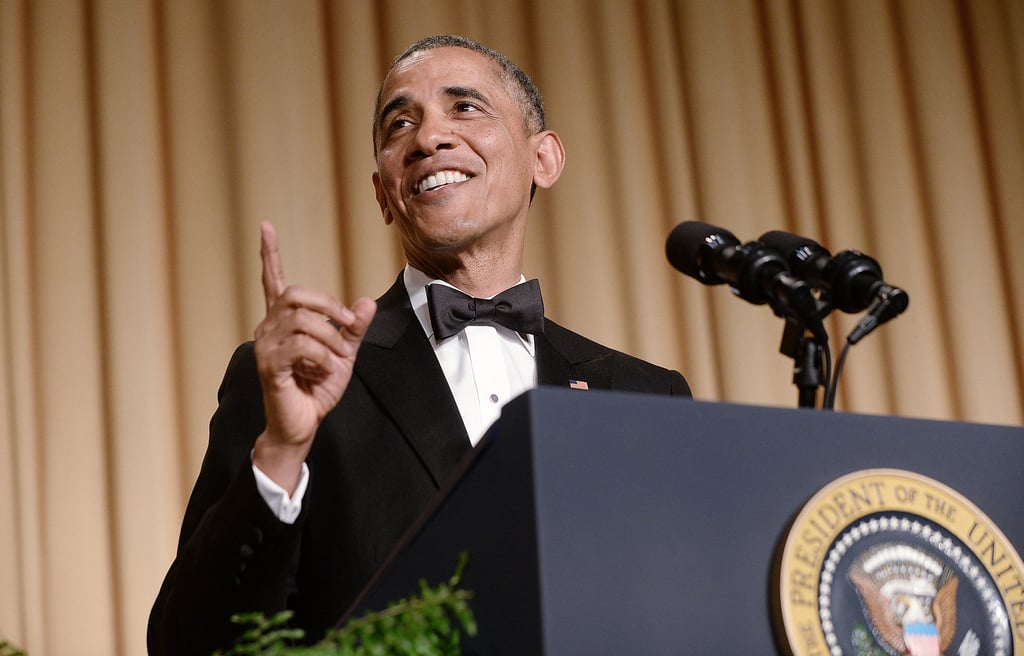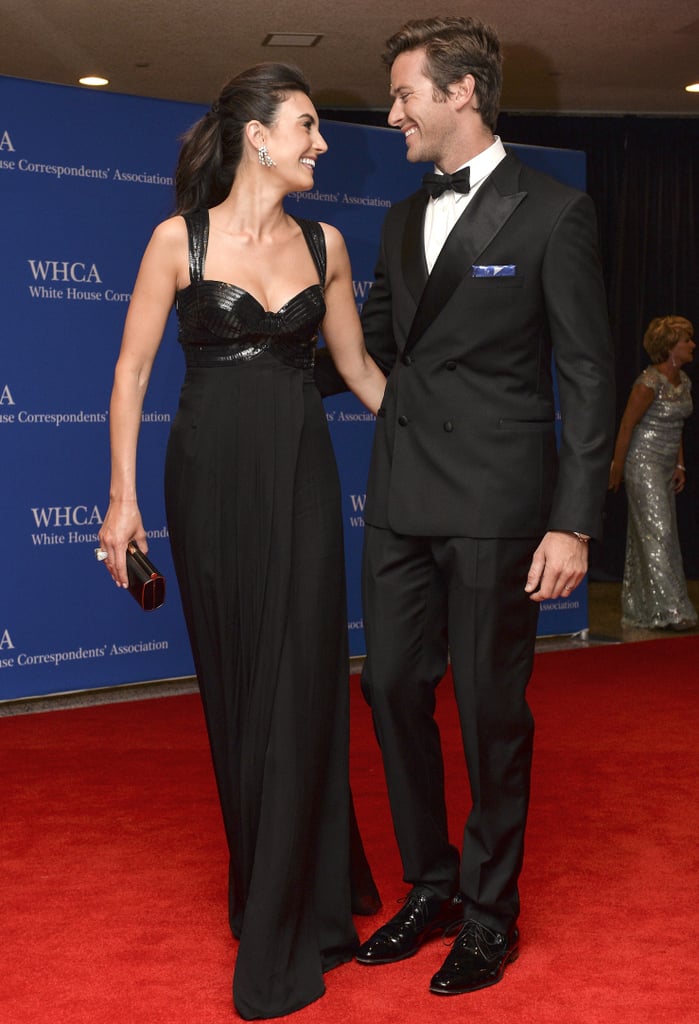 Elizabeth Chambers and Armie Hammer chatted on their way inside.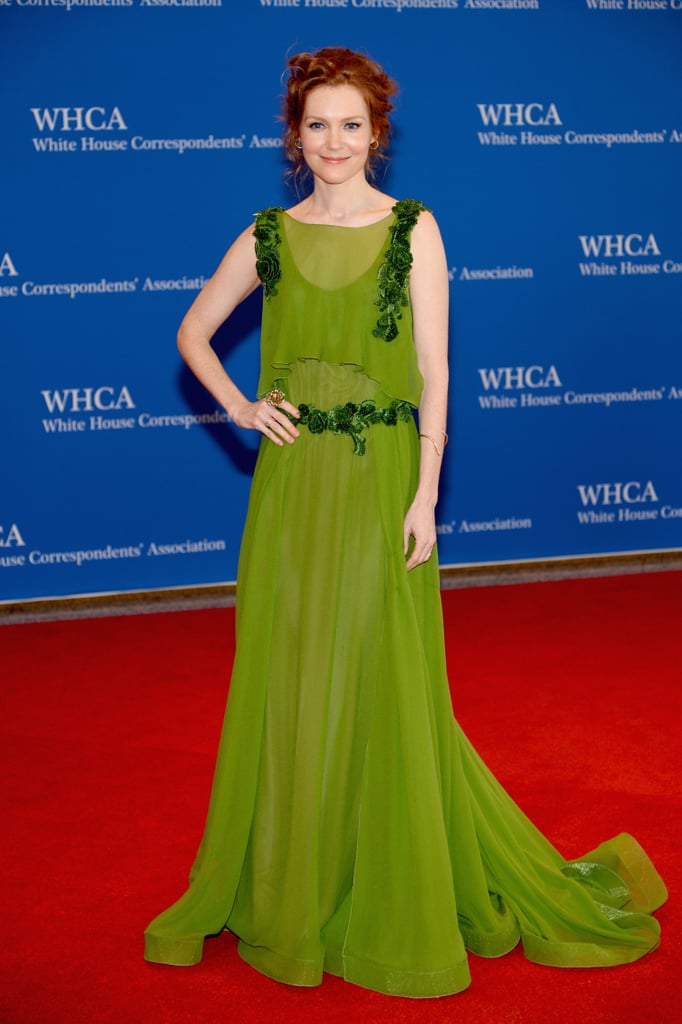 Darby Stanchfield wore a green dress.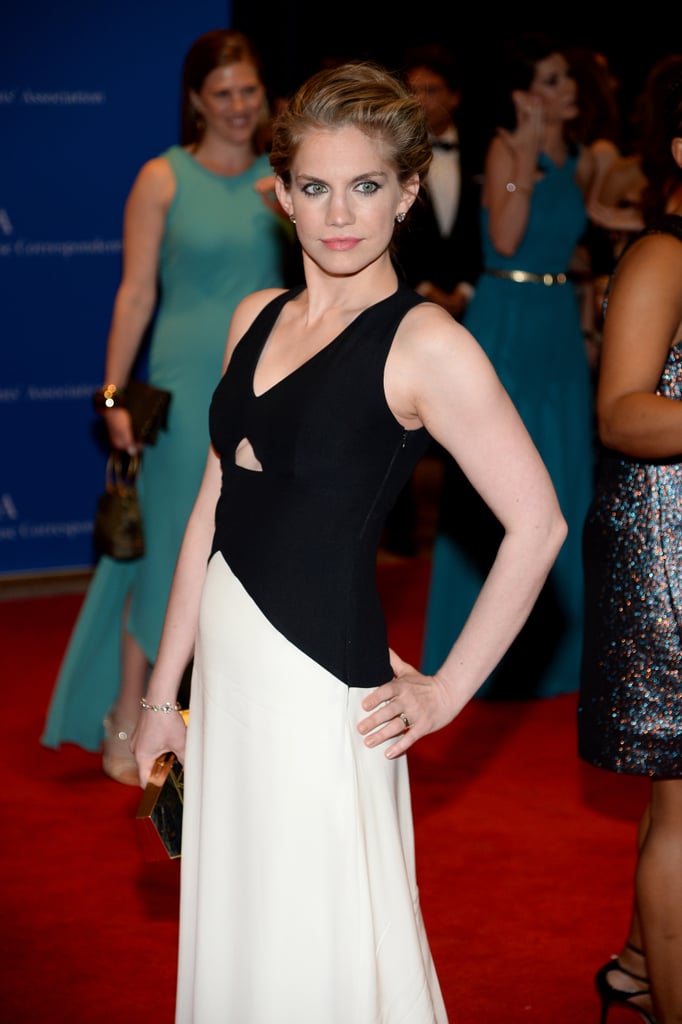 Anna Chlumsky took a break from her Veep wardrobe and opted for a sleek dress.
Katie Lowes wore a strapless red dress.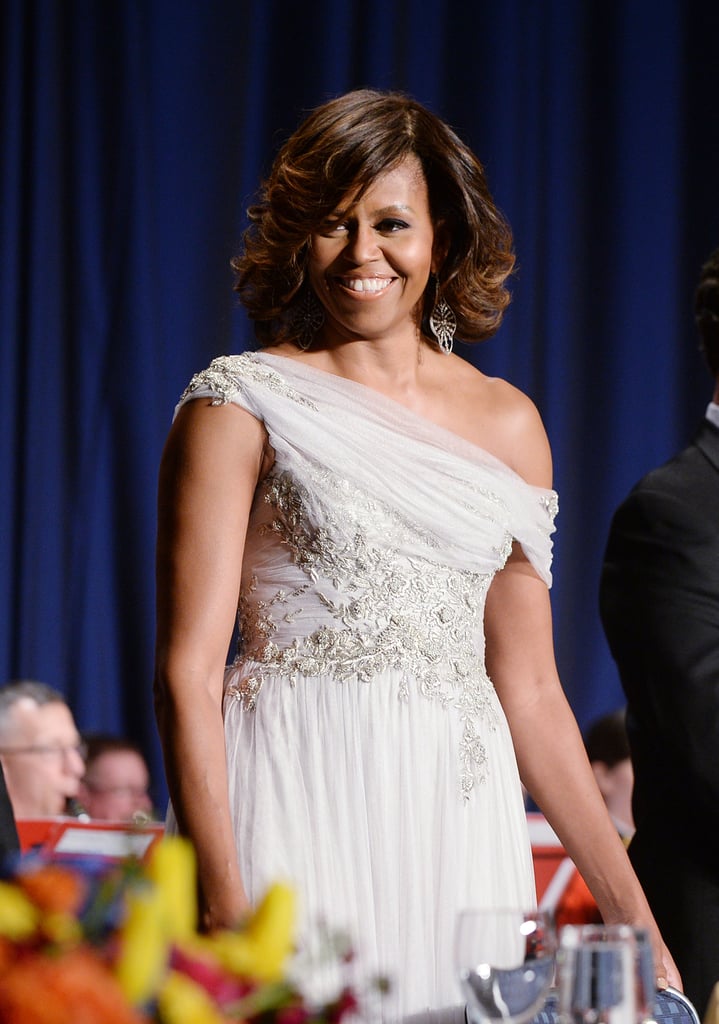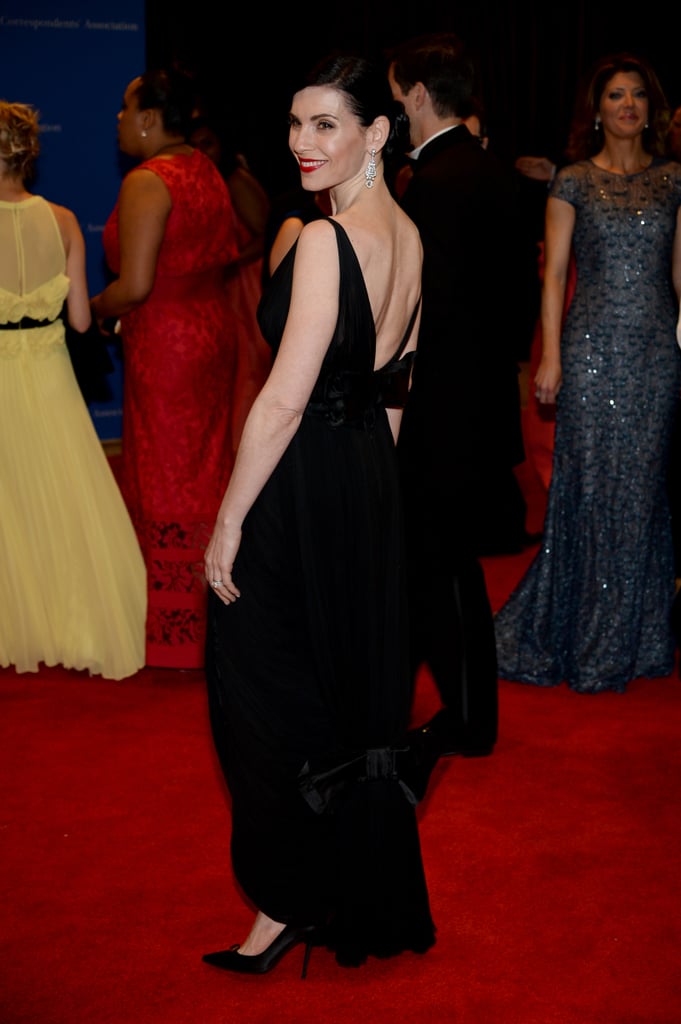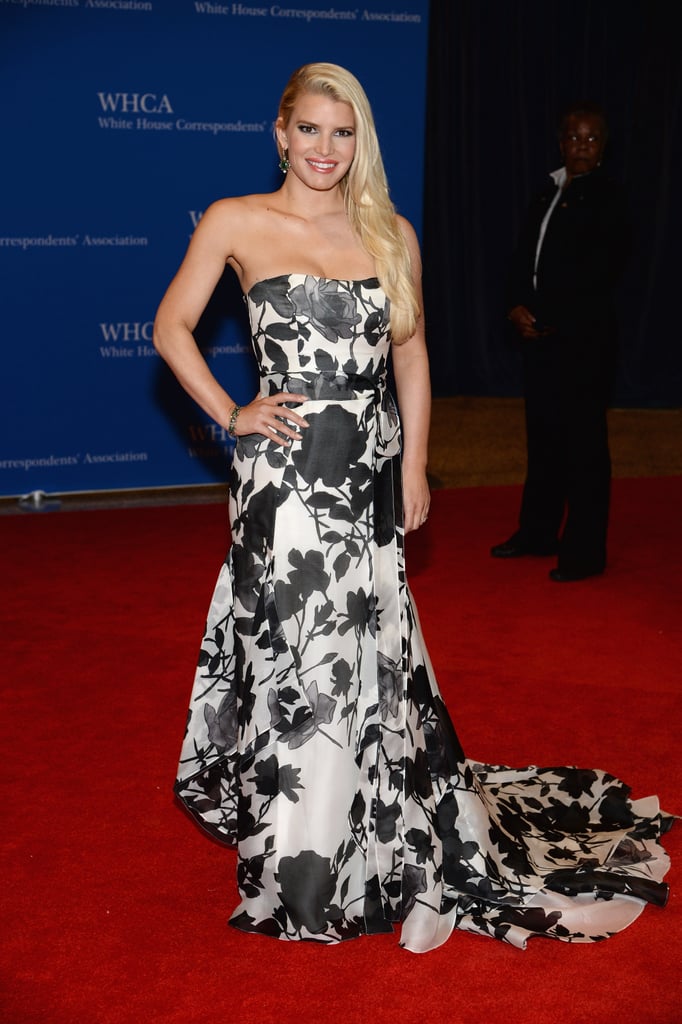 Michael Kelly plays a Washington insider on House of Cards, but he was part of the Hollywood crowd on Saturday.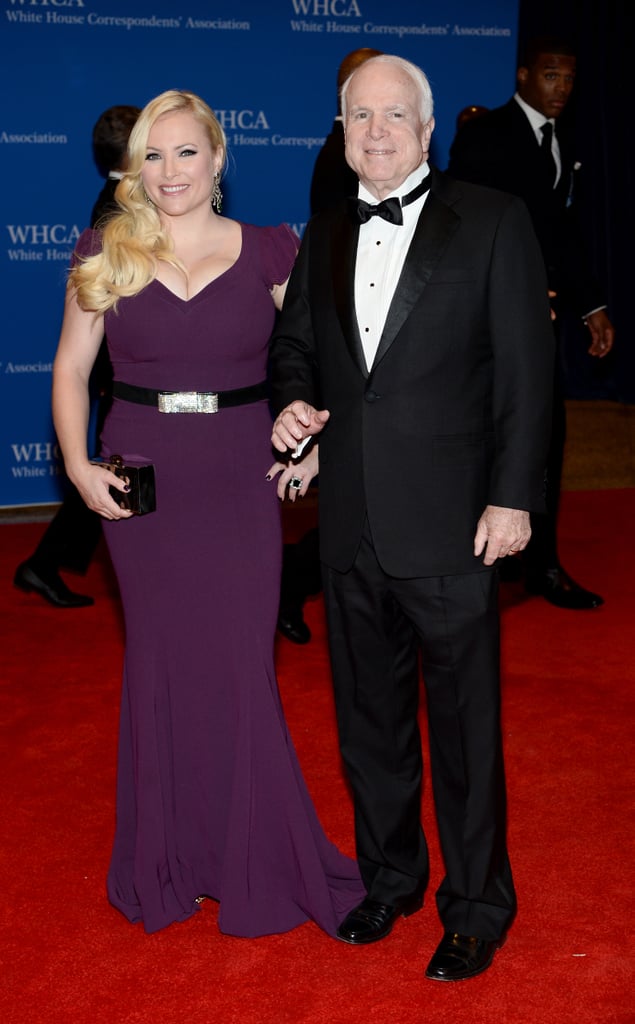 John McCain brought his daughter Meghan.
Tony Romo [10] and his wife, Candice Crawford, walked the red carpet together.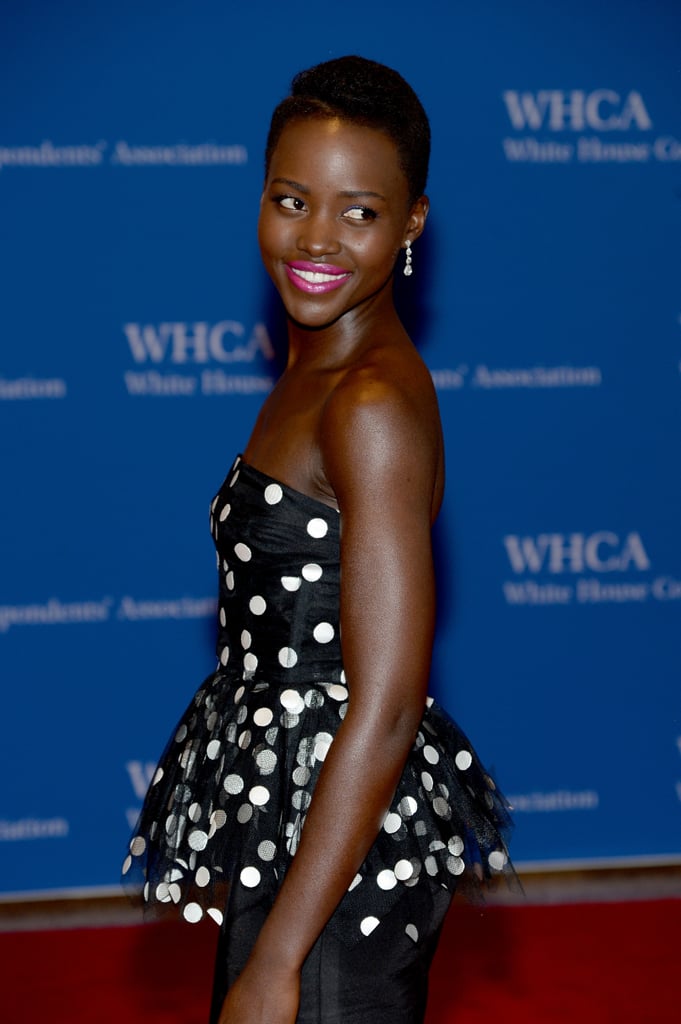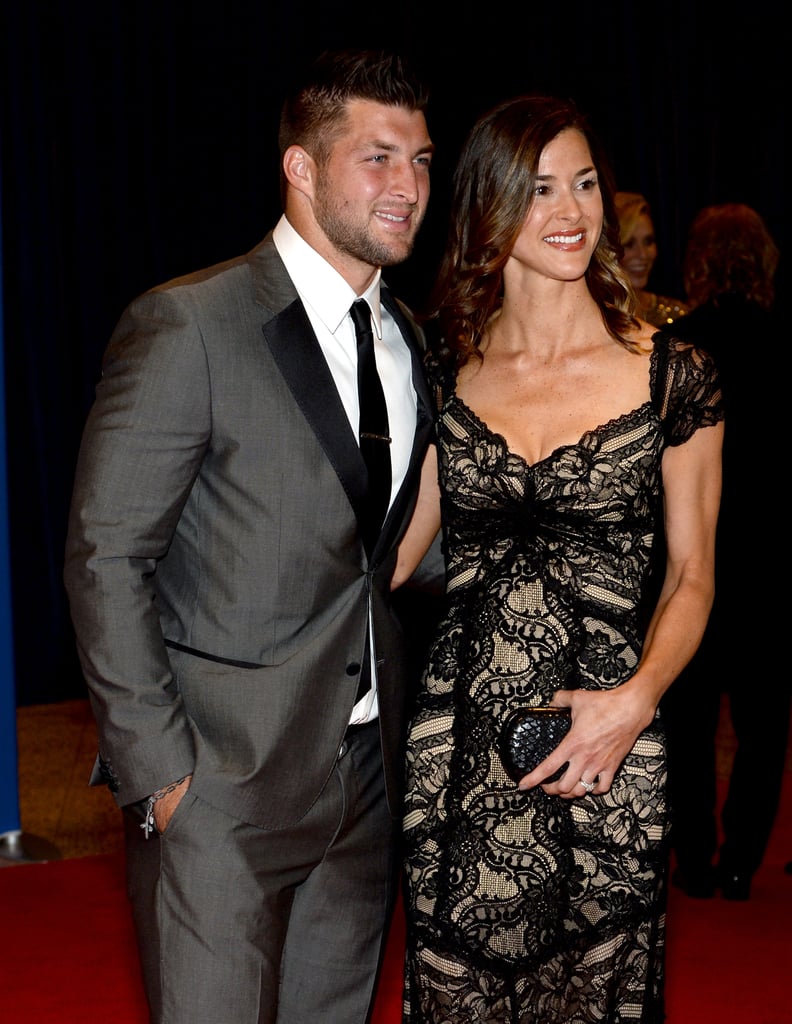 Tim Tebow brought a date.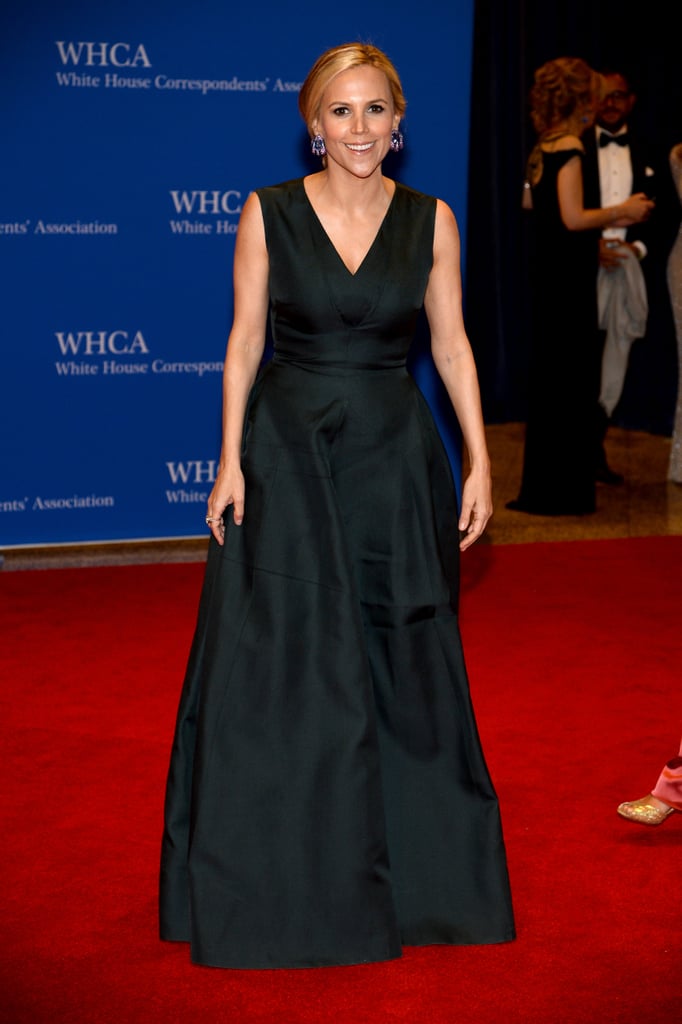 Designer Tory Burch traded LA for DC for the weekend.
Renee Puente and Matthew Morrison [11] posed for photos together.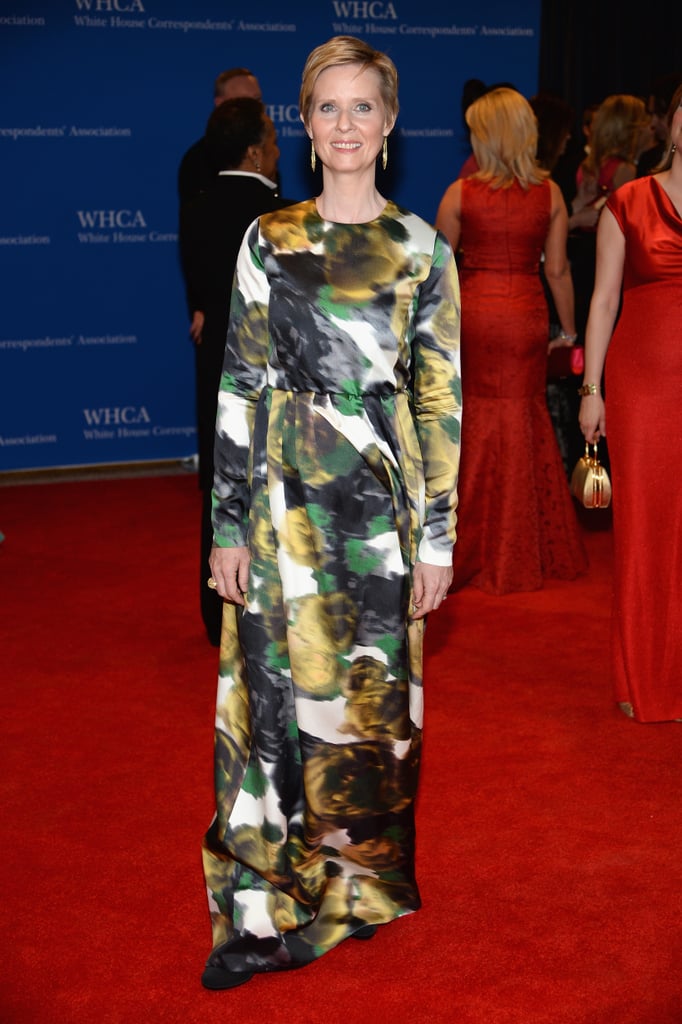 Cynthia Nixon wore a patterned dress by Tia Cibani.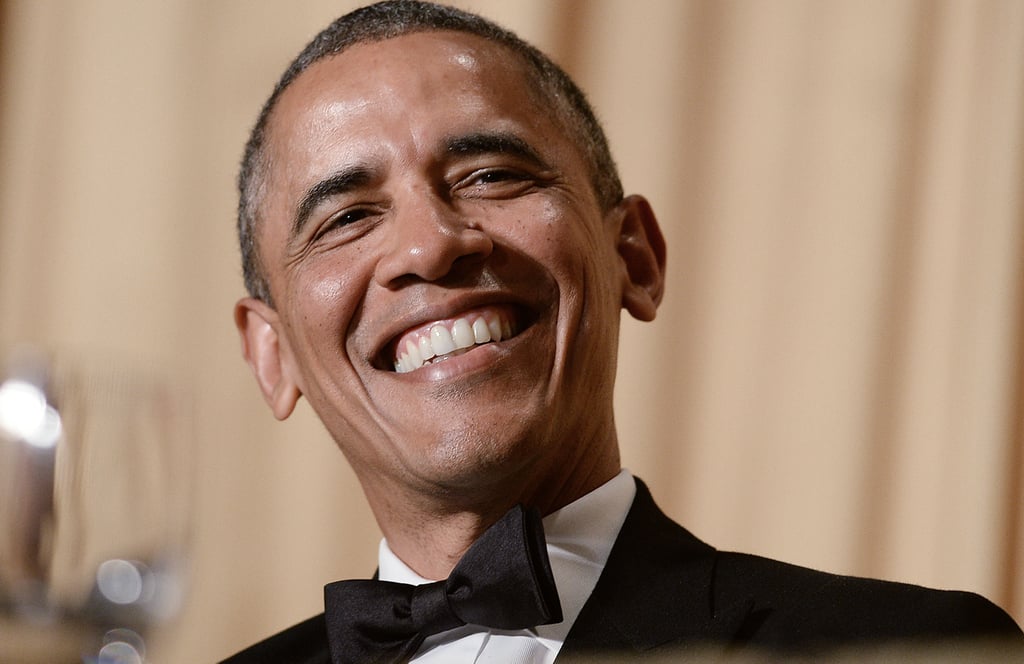 JC Chasez showcased his good looks in a black suit.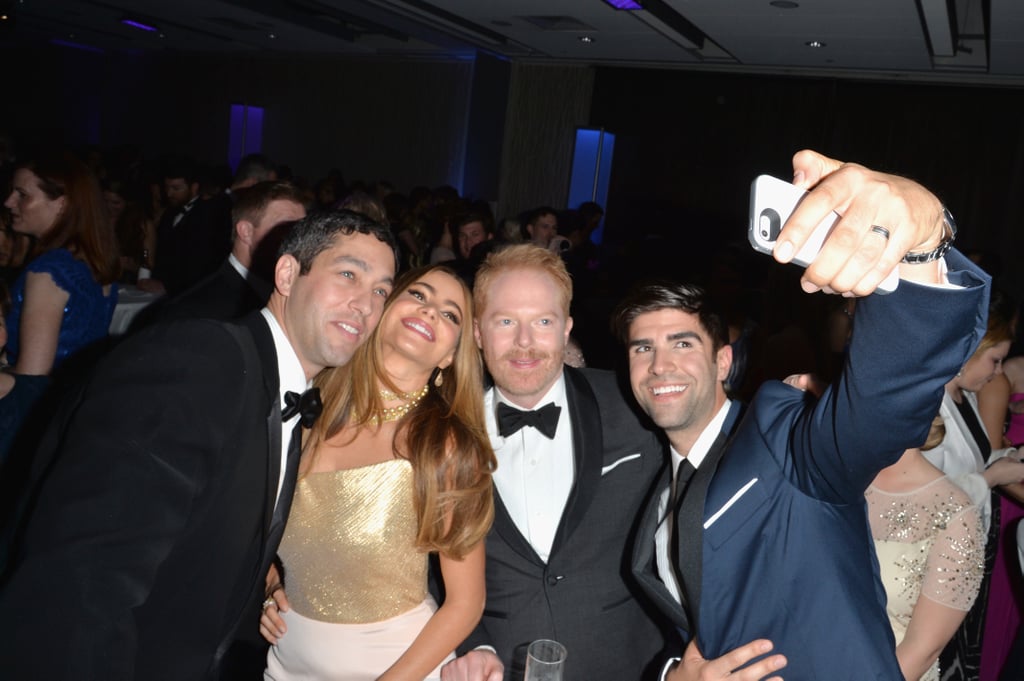 Nick Loeb, Sofia Vergara, Jesse Tyler Ferguson, and Justin Mikita showed us that no occasion is too high profile for a selfie.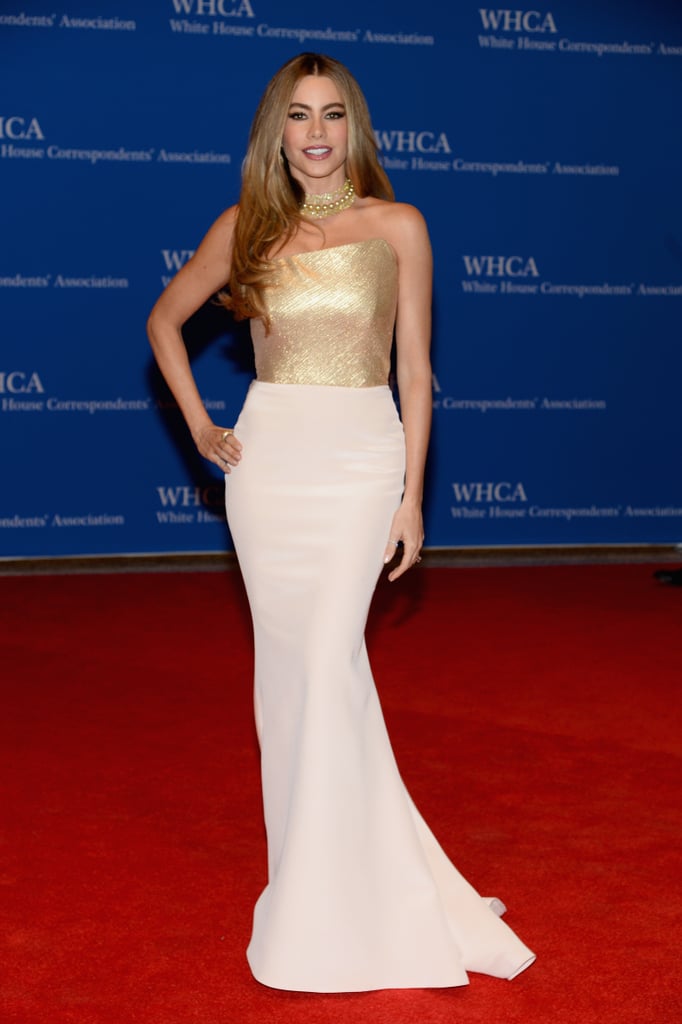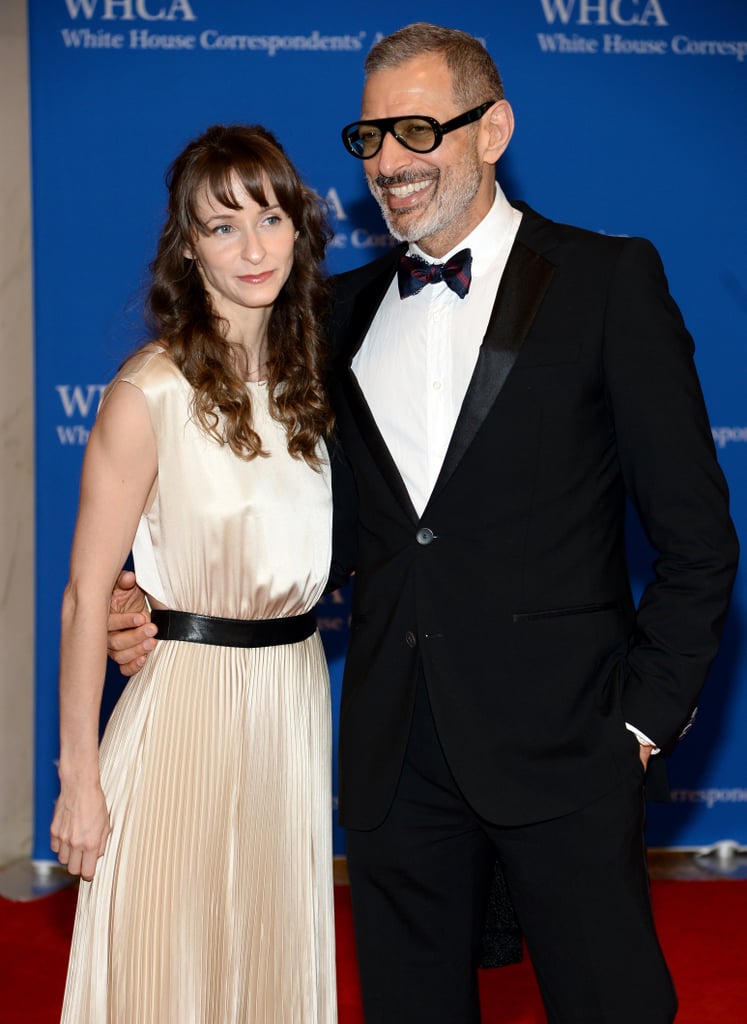 Jeff Goldblum had a good laugh on the red carpet with girlfriend Emilie Livingston.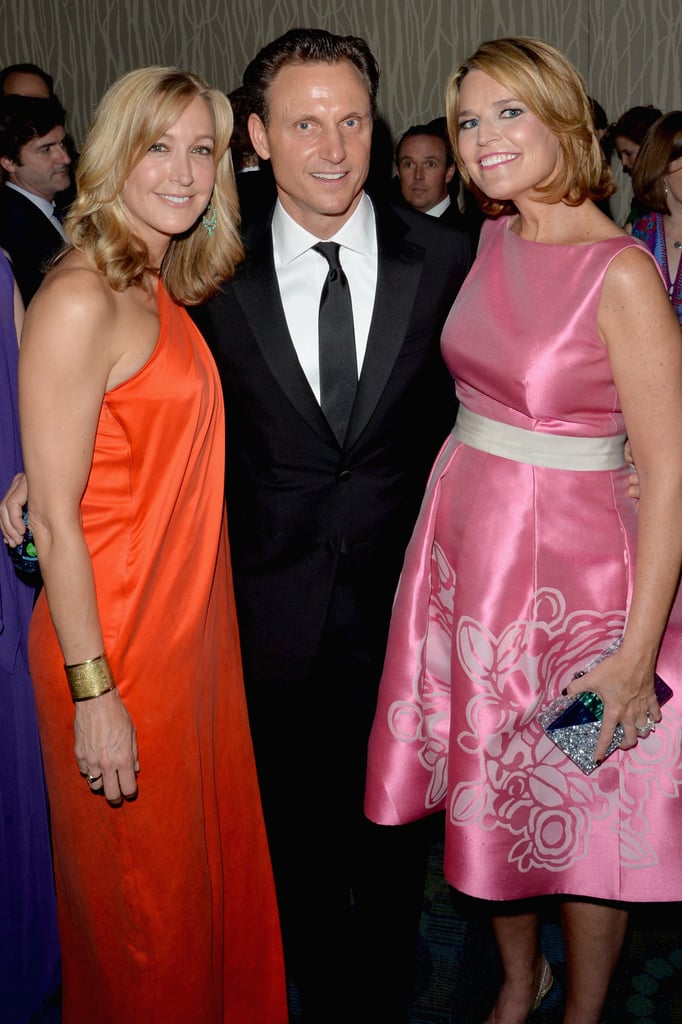 Lara Spencer, Savannah Guthrie, and Tony Goldwyn huddled together.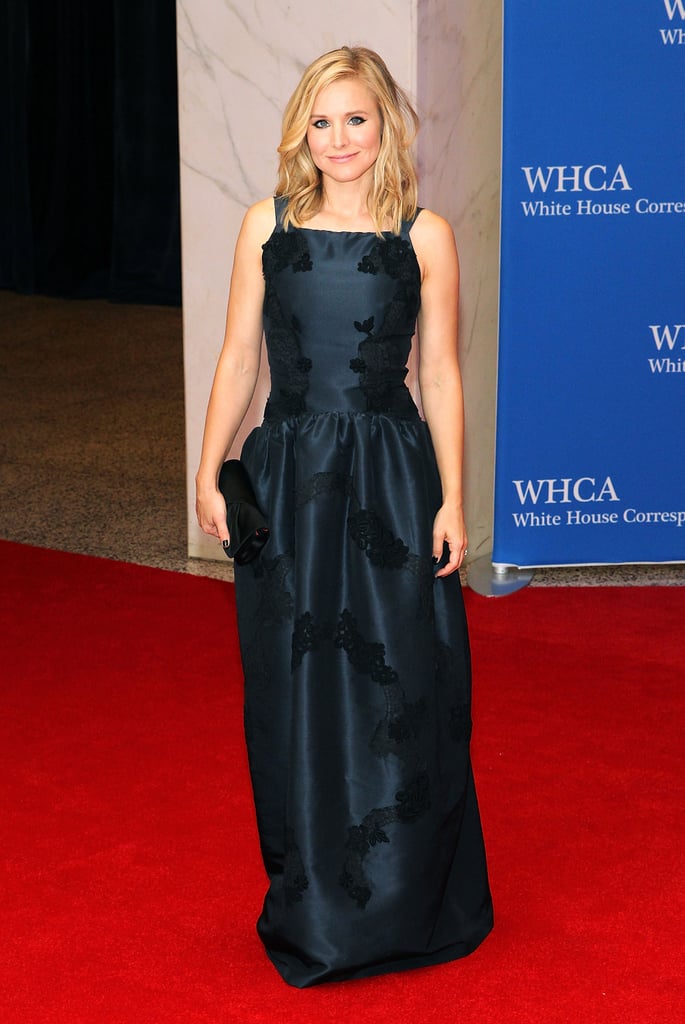 Katharine McPhee was pretty in pink.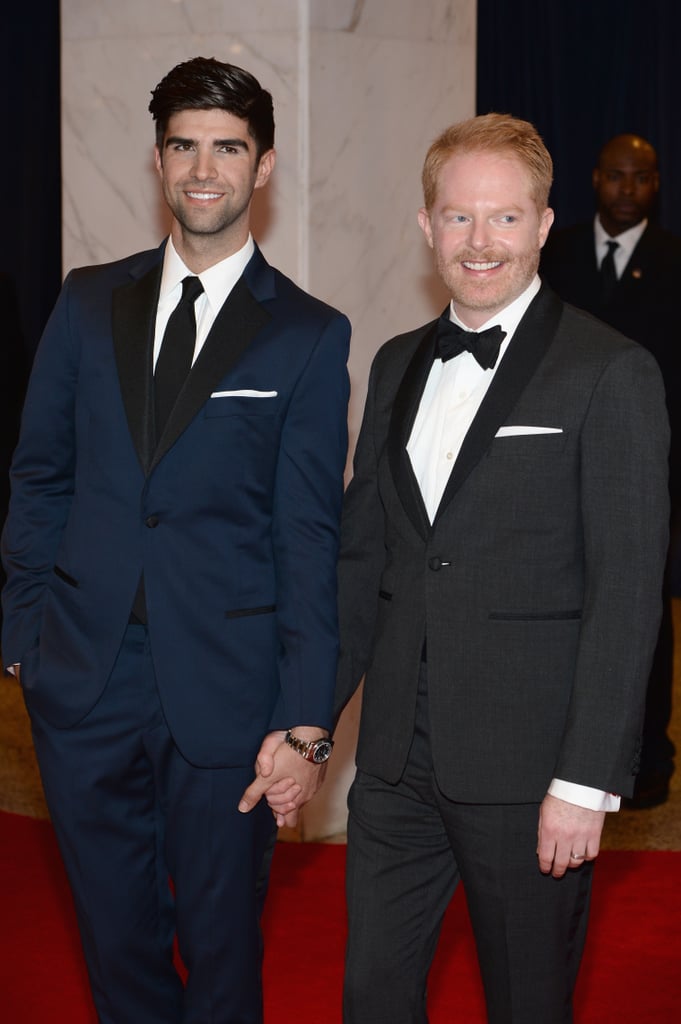 Husbands Jesse Tyler Ferguson and Justin Mikita held hands on the red carpet.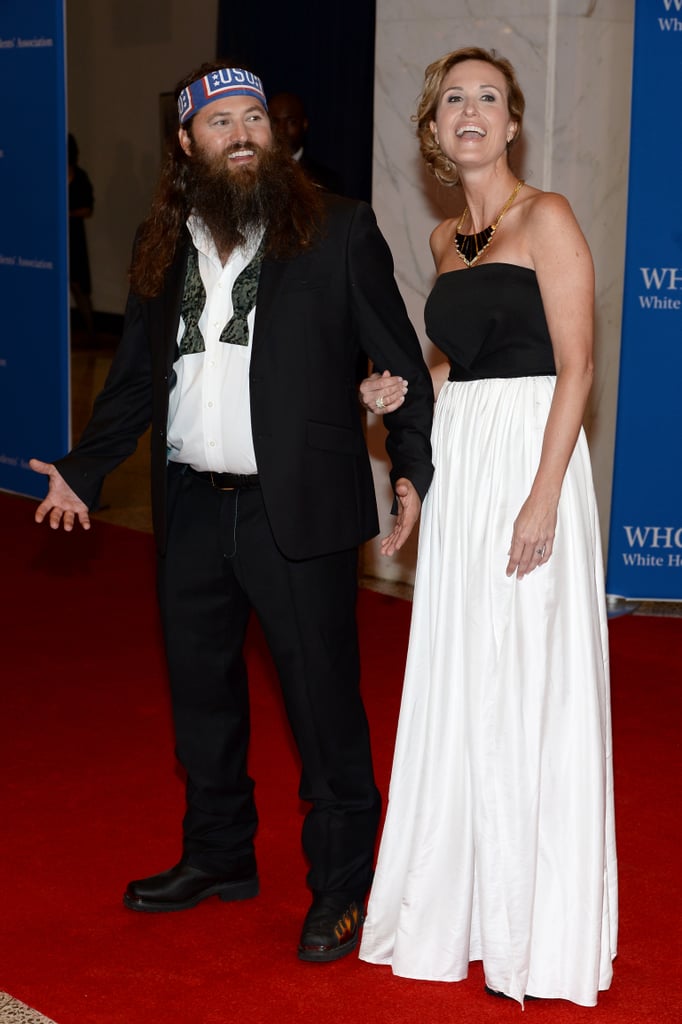 Duck Dynasty stars Willie and Korie Robertson got in on the fun.
Julia Louis-Dreyfus [12] had her turn on the red carpet.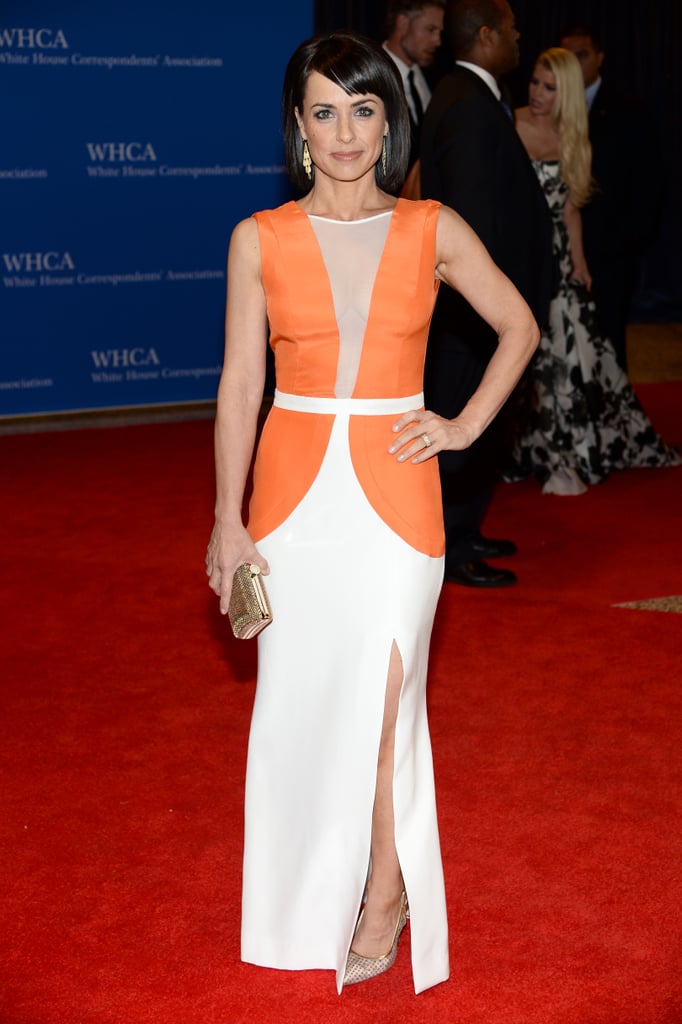 Constance Zimmer was bold in orange.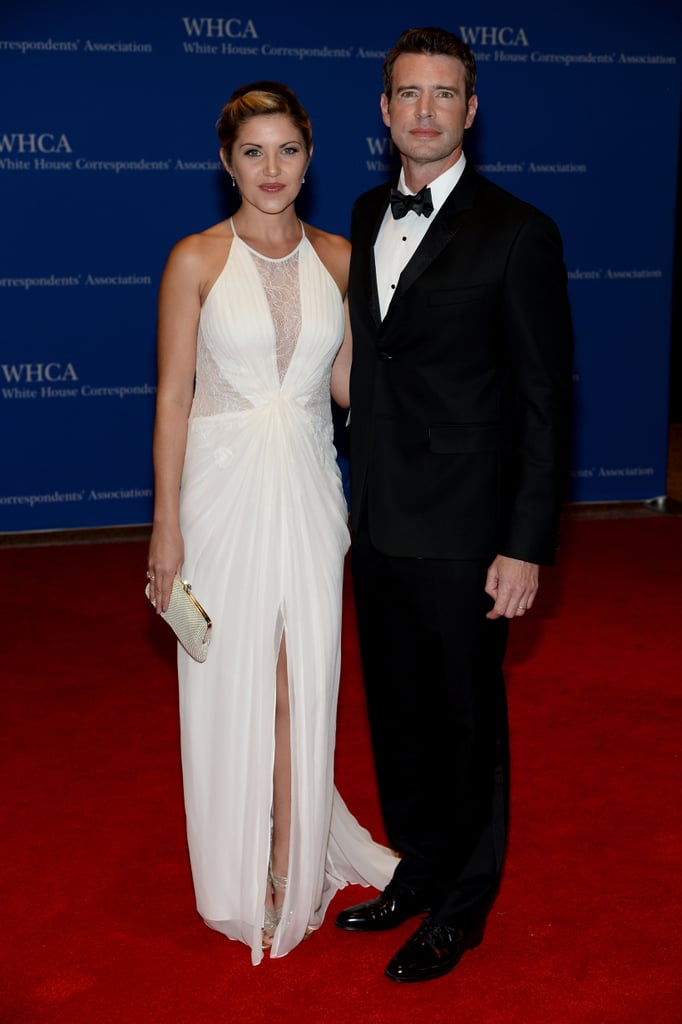 Scott Foley and Marika Dominczyk were a lovely red carpet duo.
Kareem Abdul-Jabbar towered over Katie Couric.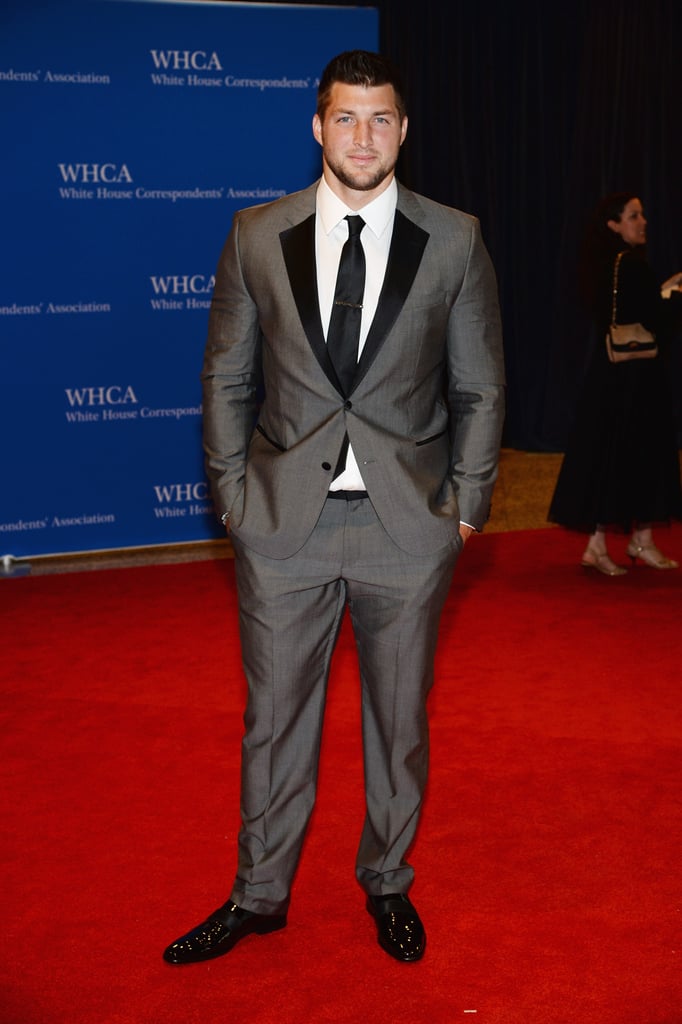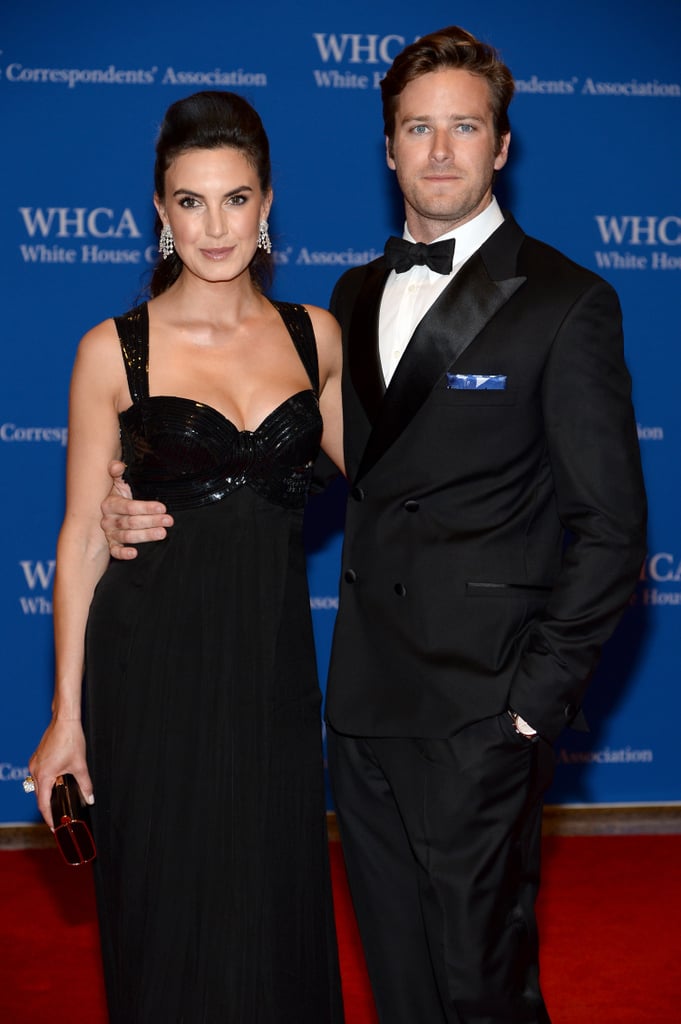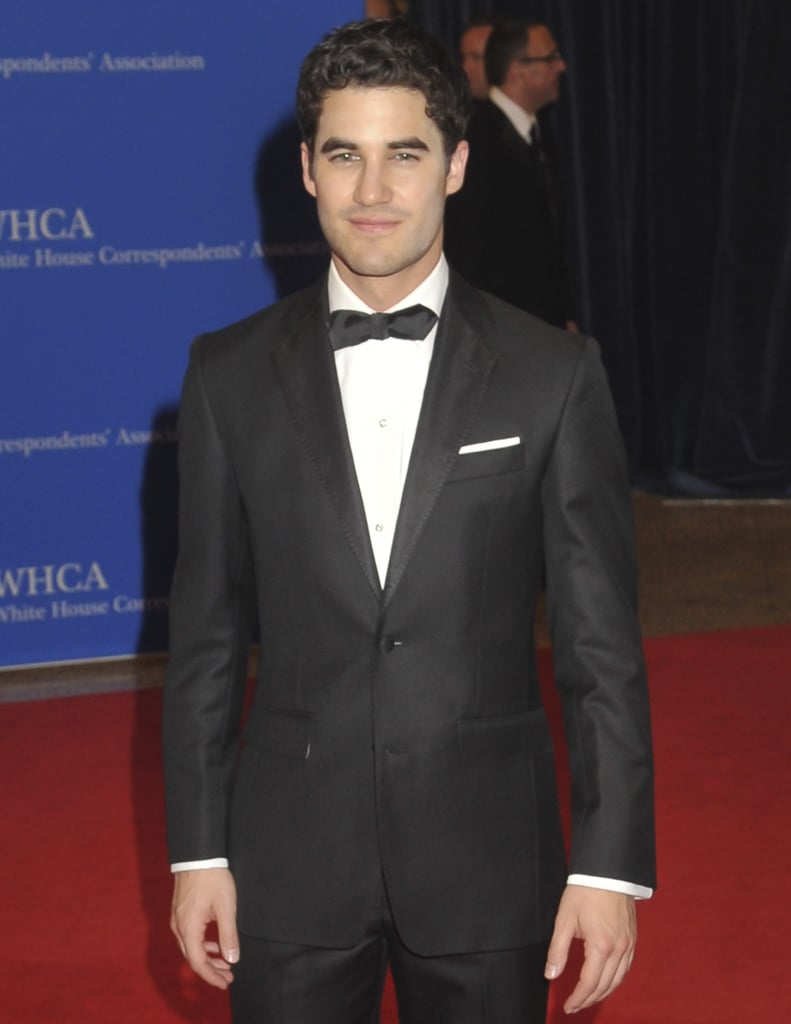 Darren Criss donned a bow tie.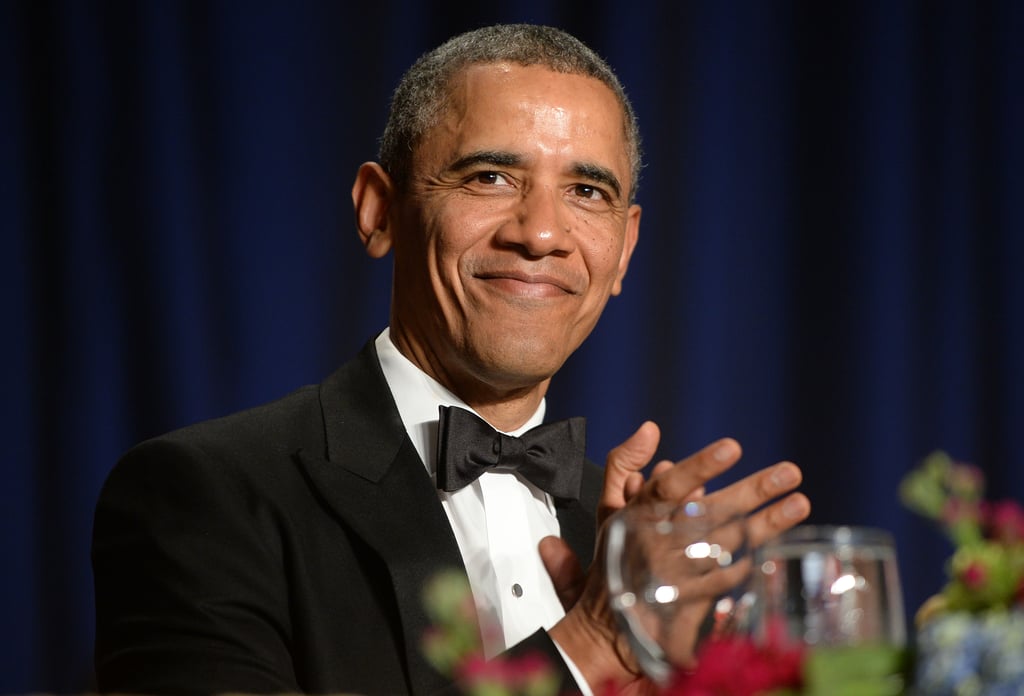 President Barack Obama clapped as the event kicked off.