Our lives were flipped upside down when George Clooney [1], the unofficial representative for eternal bachelordom, married lawyer Amal Alamuddin [2]. The news came as a shock mostly because George has been quite candid about his resistance to marriage in the past, as was Cameron Diaz [3], who married Benji Madden [4] in a surprise ceremony in 2015.
With the plethora of celebrity weddings that have taken place [5] recently, it seemed necessary to shed some light on some of the stars who aren't planning to walk down the aisle anytime soon. Many famous women — including Kourtney Kardashian, Eva Mendes, and Oprah Winfrey [6] — have spoken out about their decision to remain single, as have a handful of male celebrities like Jon Hamm [7] and Al Pacino [8]. Keep reading for 14 stars who have no desire to say "I do," and three that seem to have changed their minds.
Kourtney Kardashian
Even though they'd been dating for almost a decade and have three children together, Kourtney Kardashian is in no rush to marry Scott Disick — and may never. Rumors persisted last year that she and Scott were planning to tie the knot, but in an episode of Kourtney and Kim Take Miami, Kourtney told her sister Kim that her children, Mason, Penelope, and Reign, are her "first priority." And in an interview with Ryan Seacrest [9] last year, Scott said, "I think if it's not broke, don't fix it. I used to want to get married more than she did, and then, being that she was always so not interested, I've decided not to be." The couple split (seemingly for good) in July 2015, and Kourtney has continued handling her business and taking care of their kids in style.
Oprah Winfrey
Oprah Winfrey [10] has been dating Stedman Graham for 30 years and has no desire to get married, but that doesn't stop people from asking her about it. In a 2013 interview [11], when asked if she would leave the Earth "as a never-married woman," Oprah replied, "Yes. I think that's my final answer."
Jon Hamm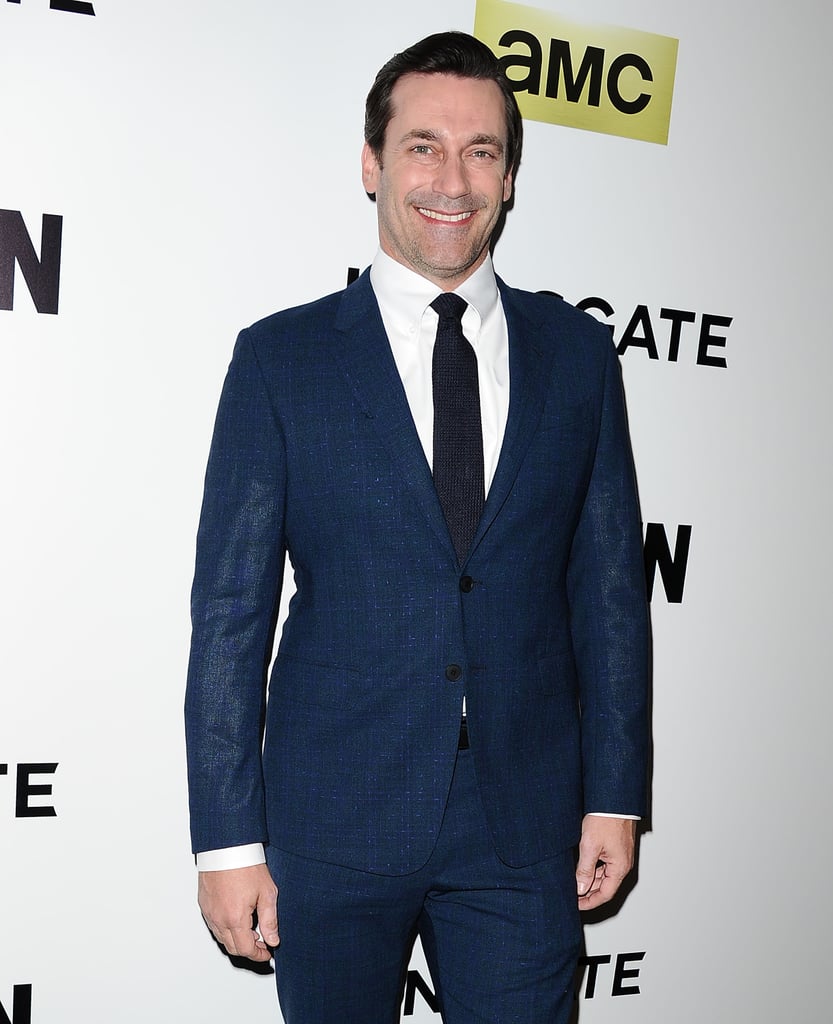 Jon Hamm [12] split from his girlfriend of 18 years, Jennifer Westfeldt, in September [13], but before their breakup, the two were seemingly adamant about not needing to get married. doesn't seem to mind. In 2010, the Mad Men star told Parade, "I don't have the marriage chip, and neither of us have the greatest examples of marriages in our families." He added [14], "Jen is the love of my life, and we've already been together four times longer than my parents were married."
Sarah Silverman
Sarah Silverman, who is currently dating actor Michael Sheen, spoke out about her decision to remain single [15] via Twitter in September 2014. When talking about seeing herself in the tabloids, Sarah wrote, "Just read that I wanna get married which is hilarious b/c I will never get married," adding [16], "Why would I want the govt involved in my love life? Ew. It's barbaric."
Chelsea Handler
In 2012, Chelsea Handler told More magazine [17], "I don't know that I'm marriage material. I don't know if I would ever want to be someone's wife. It makes breaking up much more complicated."
Diane Keaton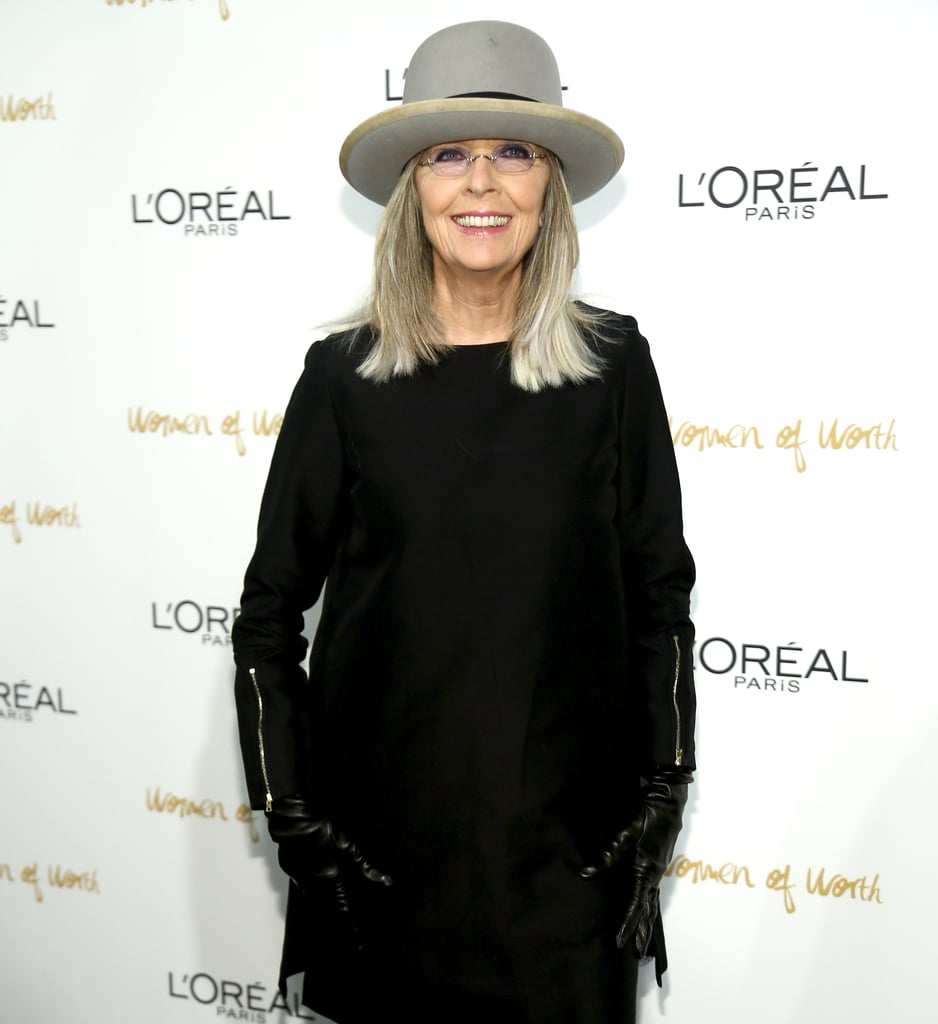 At 69, Diane Keaton [18] understands that marriage isn't the end-all be-all of life. The actress has dated high-profile men like Warren Beatty and Al Pacino [19] (another famous proponent of singledom) but has spoken out about her decision to remain unmarried [20], saying, "I'm attracted to men, and I love playing around with them. But a life shared together? That's a different world. I think you have to be somebody who can compromise and be realistic. I could never do it. Ever."
Charlize Theron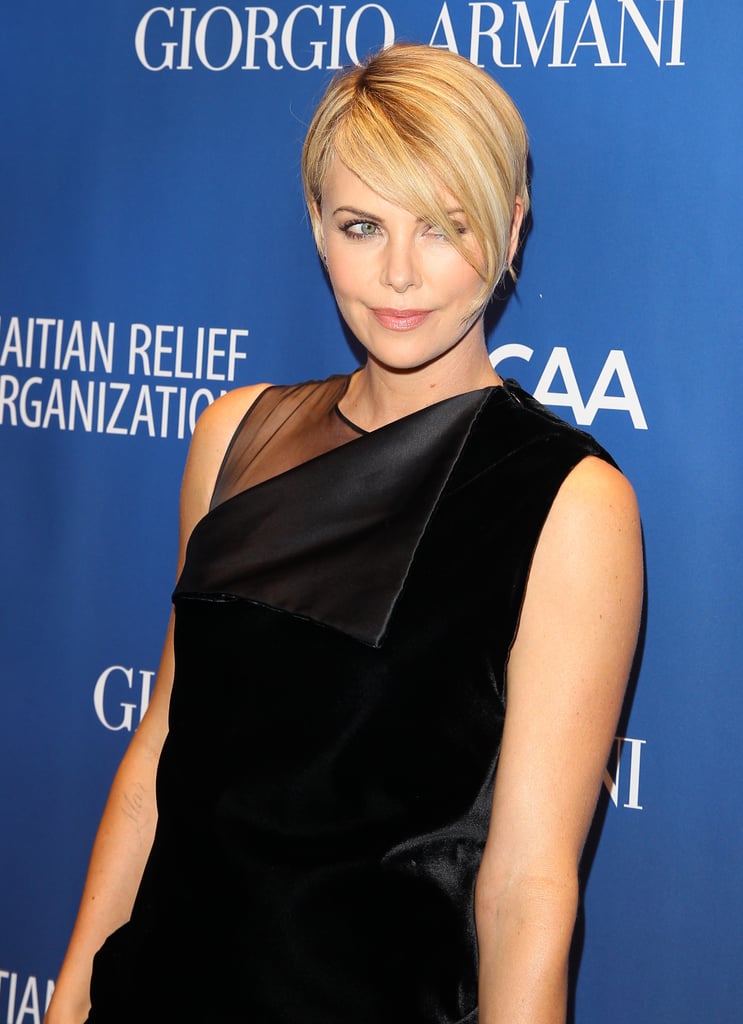 Though Charlize Theron [21] was technically engaged to her ex-boyfriend, Sean Penn [22], the Oscar-winning actress had this to say [23] about the institution in a 2011 interview: "Marriage was never something that was important to me. I don't know the exact reason for that. I really want for myself a long-term relationship and I have been in long-term relationships . . . That's the kind of union that I want. The actual ceremony is not something that is important to me — but I see the importance for other people."
Al Pacino
Despite having plenty of high-profile relationships and three children, Al Pacino [24] doesn't seem to be the marriage type. In 1999, his longtime friend, writer Lawrence Grobel, told People magazine [25], "[Al's] father left when he was young. He doesn't want to get involved in a bad marriage. And he can be a difficult man sometimes, and I think he's aware of that. To unravel why Al has never married is like onions, there's layers and layers of stuff."
Goldie Hawn
Goldie Hawn [26] and Kurt Russell have been together for 30 years [27] and have raised four children together, but the pair has no desire to walk down the aisle. In an interview on CBS This Morning in 2012 [28], Goldie spoke out on the topic, saying, "The question is, 'Why (get married)?' it's not, 'Why not?'" She went on, "We love each other. We fight the way people are supposed to fight. We love our lives together."
Kristin Davis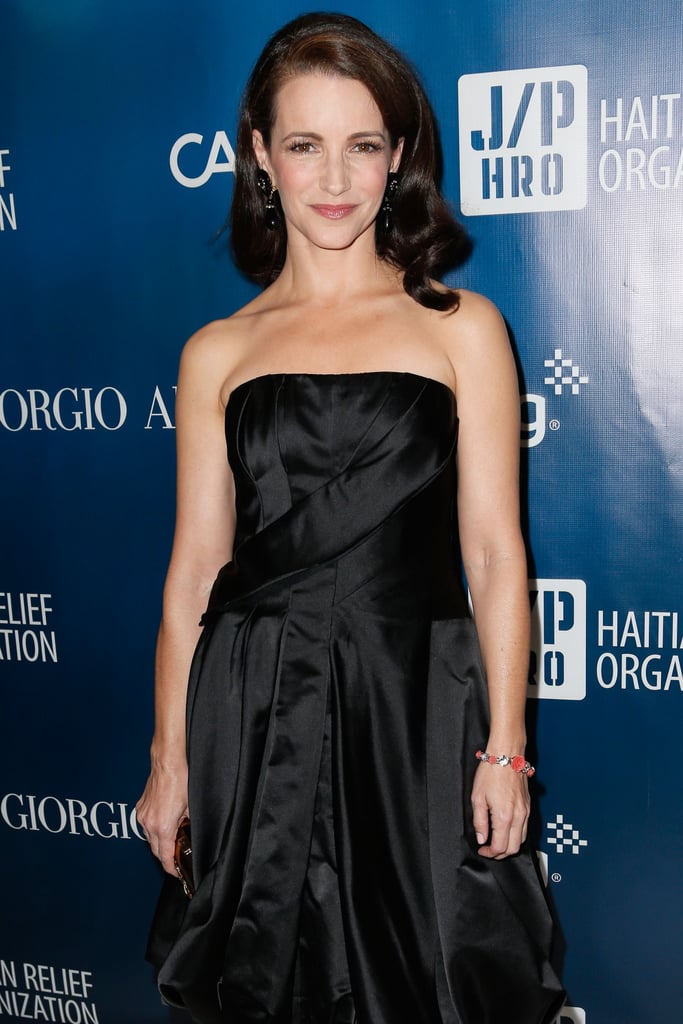 Even though she spent six seasons playing the marriage-obsessed Charlotte York (Macdougal-Goldenblatt) on Sex and the City, Kristin Davis has a very lax view [29] on traditional unions in real life. The actress — who adopted daughter Gemma in 2011 — has said, "Little girls who say, 'I want to get married'; I was never one of those little girls. It is not that I wouldn't, but I don't see that I must do it or be unhappy. I don't know if I'll ever get married. I'm perfectly happy [with] my single self."
Diane Kruger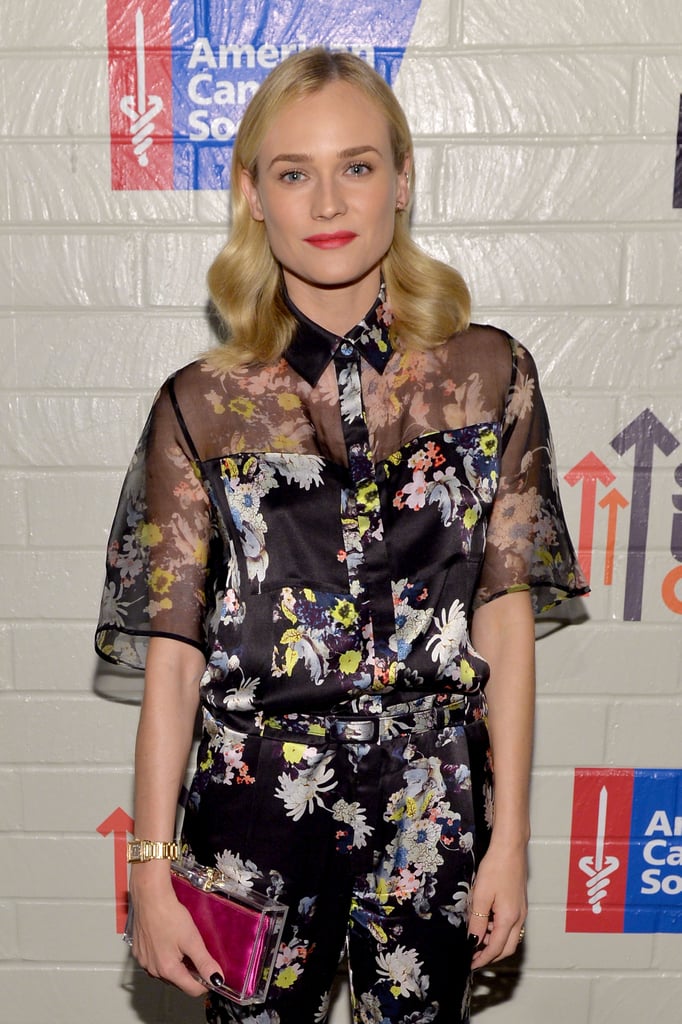 Before she began dating Joshua Jackson [30] in 2006, Diane Kruger [31] was married to French actor and director Guillaume Canet for five years. When it comes to tying the knot again, Diane isn't really feeling it. She told Glamour in 2001 [32], "Without sounding pessimistic, I learned that I don't believe in marriage. I believe in a commitment that you make in your heart. There's no paper that will make you stay."
Eva Mendes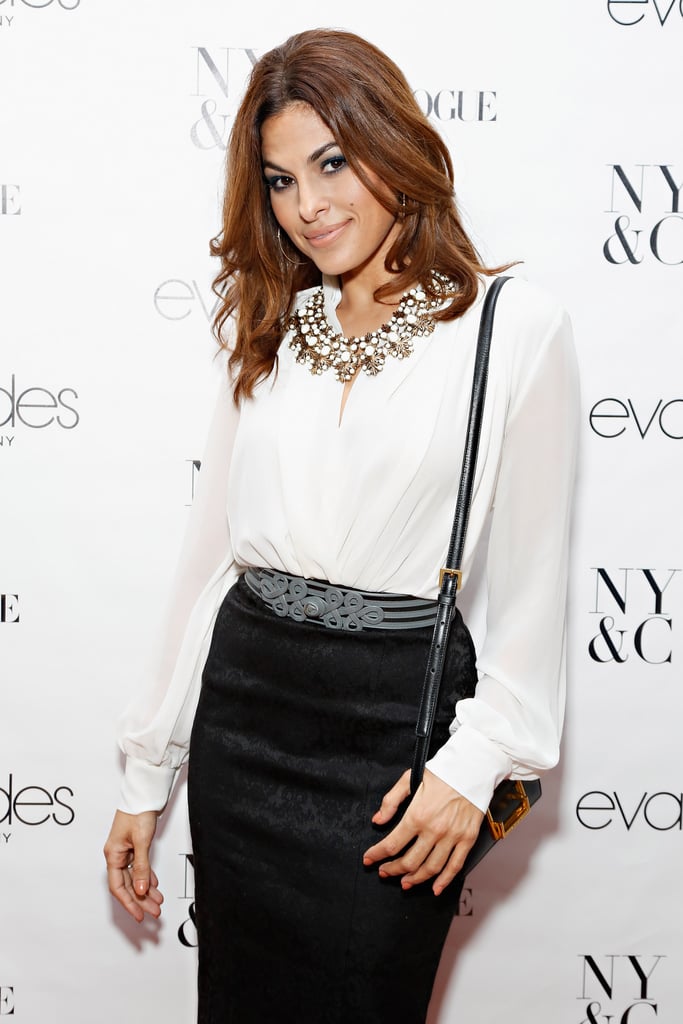 In an appearance on Chelsea Lately [33] in 2011, Eva Mendes [34] said, "I actually think it's really sexy to be with someone in your 50s and 60s and be like, 'That's my boyfriend.' I think husband and wife is just . . . very unsexy." One thing that isn't unsexy is Eva's boyfriend, Ryan Gosling [35] — the couple welcomed a daughter in September 2014 [36] but so far they have no plans to wed.
Susan Sarandon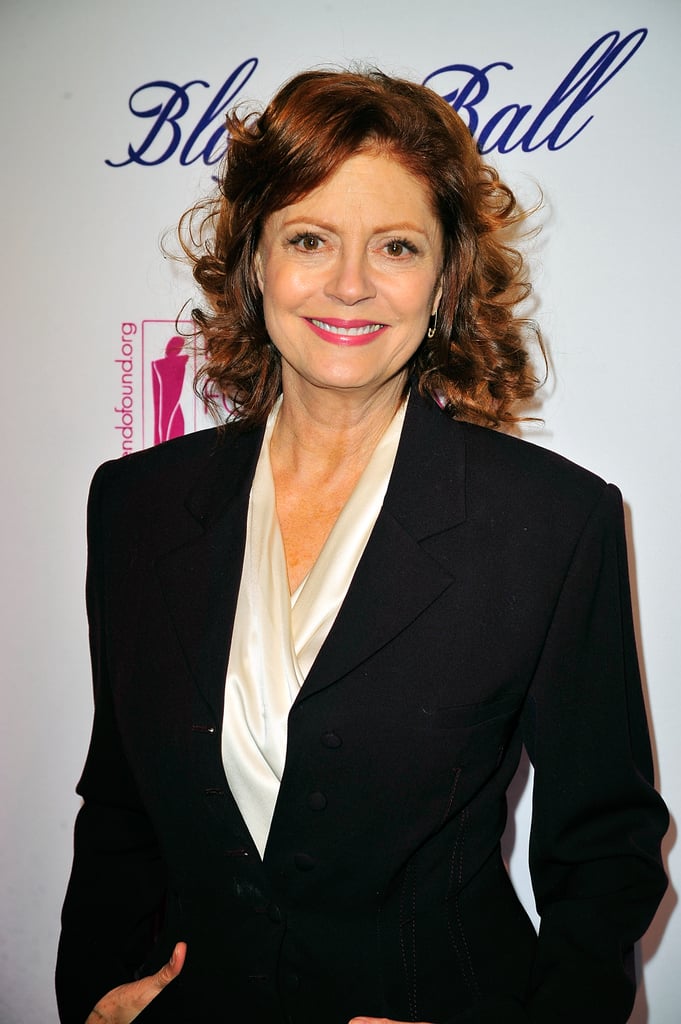 In 2009, Susan Sarandon parted ways from actor Tim Robbins after dating for 23 years. She spoke out about the split [37] in 2010 and revealed why the two had never tied the knot, saying, "I've always liked the idea of choosing to be with somebody. I thought that if you didn't get married you wouldn't take each other for granted as easily. I don't know if after twenty-something years that was still true."
Kylie Minogue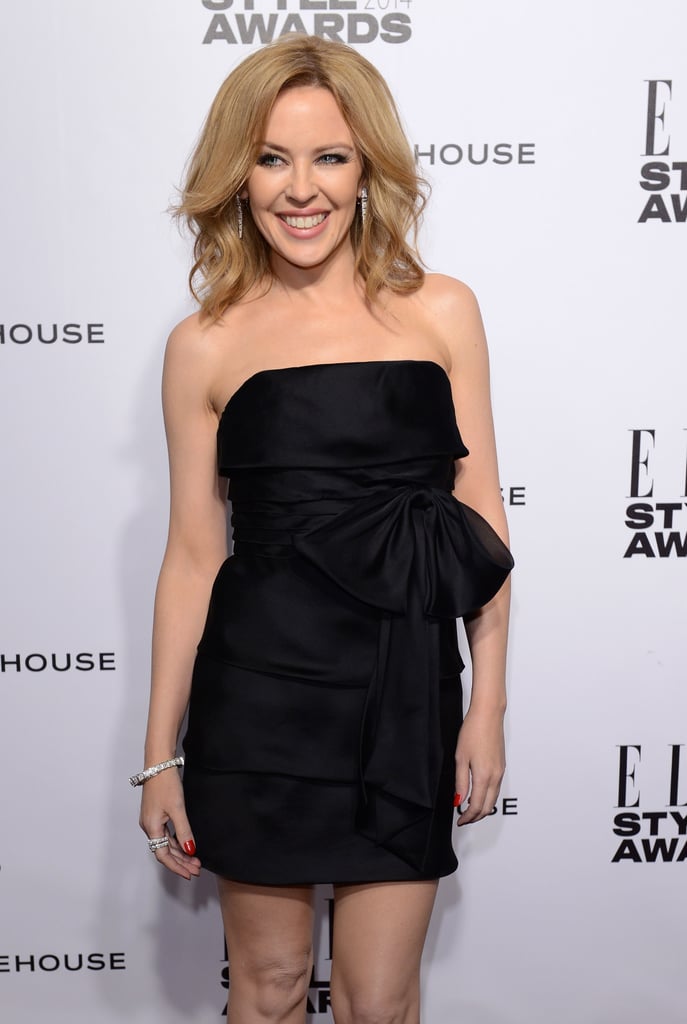 While Kylie Minogue [38] thinks having kids would be "marvelous," the songstress told Sunday Times Style [39], "Marriage would be lower on my list," adding, "I need to know I can step outside this room, I won't, but I do need to know that mentally I have space and freedom. Others would want to know they had those strong foundations, but I'm just a different make-up I guess."
George Clooney
George Clooney [40] is revered as an eternal bachelor and A-list Hollywood playboy, which is why many people forget that he was actually married to actress Talia Balsam from 1989 to 1993. When asked if he'd ever get married again, George told Esquire magazine in January 2012 [41], "I understand that it's a subject of interest for people. But sometimes it exists only because it came up years ago. It becomes this conversation piece that constantly resurfaces. I don't talk about it because I don't think about it."
George has obviously changed his tune about tying the knot again, as it was confirmed last year that he popped the question [42] to his stunning lawyer girlfriend Amal Alamuddin. They married in a lavish ceremony in Venice, Italy [43] in September 2014.
Cameron Diaz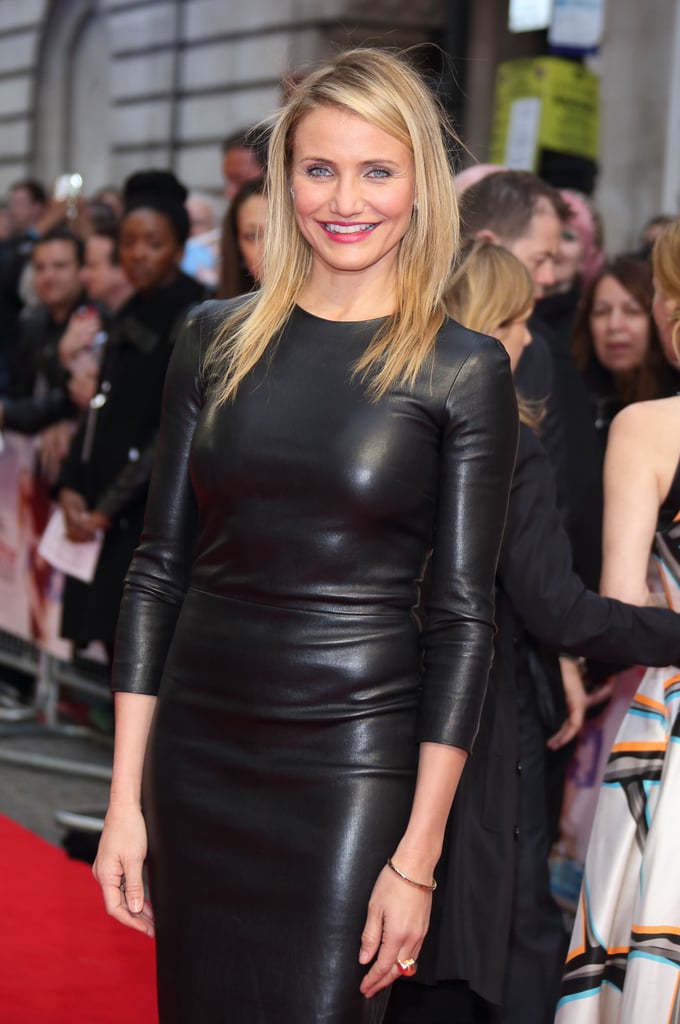 Before tying the knot in January [44] with Good Charlotte's Benji Madden, it didn't seem like she was in any rush to settle down for good. Cameron once told Maxim [45], "I don't think we should live our lives in relationships based off of old traditions that don't suit our world any longer," and when asked about her expectations for love [46], she replied, "Who would want to be with the same person for 80 years? Why not break it up a little bit?"
Cameron clearly changed her tune about getting married, as she and Benji tied the knot in front of family and close friends after seven months of dating.
Jenny McCarthy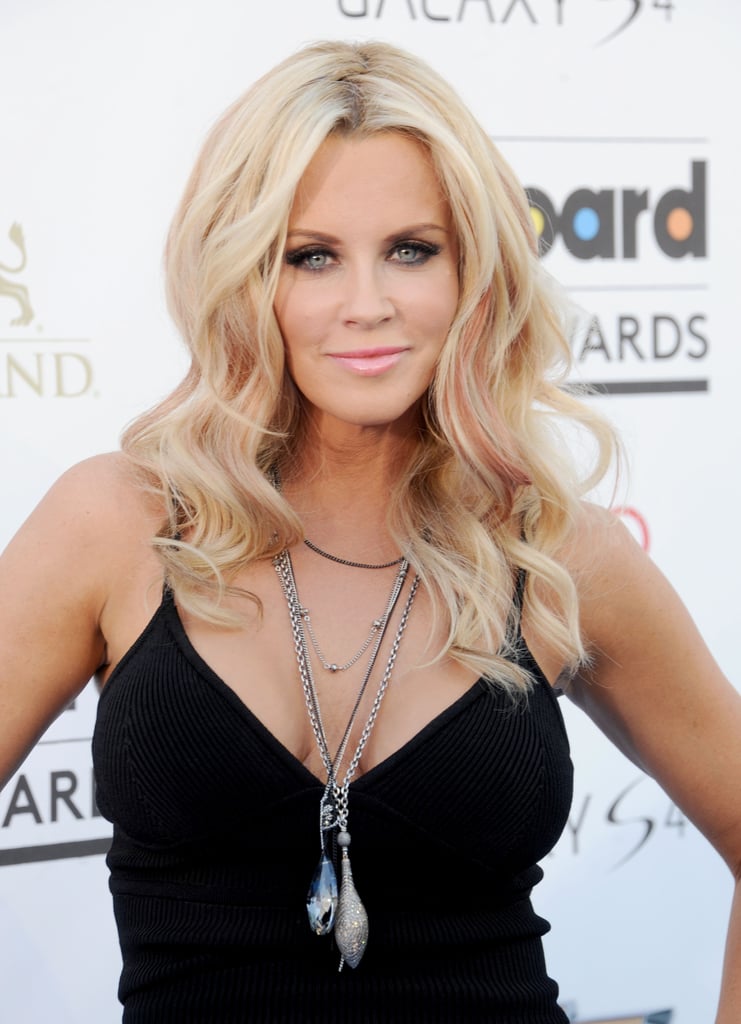 When it comes to getting hitched, Jenny McCarthy has admitted [47] to being a fan of "the Goldie Hawn [48] and Kurt Russell theory." In 2006, the former View host said, "I'm very comfortable not having to have a certificate. I think there's something wonderful about people wanting to stay together because they want to stay together."
Jenny is another star who has changed her mind about getting married — she became engaged to boyfriend Donnie Wahlberg in April 2014, and they tied the knot in September [49].