Florida's constitutional ban on same-sex marriage was overturned [1] by a circuit judge on Thursday. To celebrate the LGBT community's latest civil rights victory, we're looking at all the celebrities who have voiced their support for marriage equality. It's pretty common knowledge that Brad Pitt [2] and Angelina Jolie [3] are holding off on marriage [4] until it's legal for everyone. Then there's Josh Hutcherson, who won GLAAD's esteemed Vanguard Award [5] for his work in advocacy. And how could we forget the countless gay icons, from Kathy Griffin to Madonna [6], who have gone leaps and bounds to support the LGBT community? The love doesn't stop there. Keep scrolling to see all the other celebrities who have stood up and raised their voices for what they believe in.
Josh Hutcherson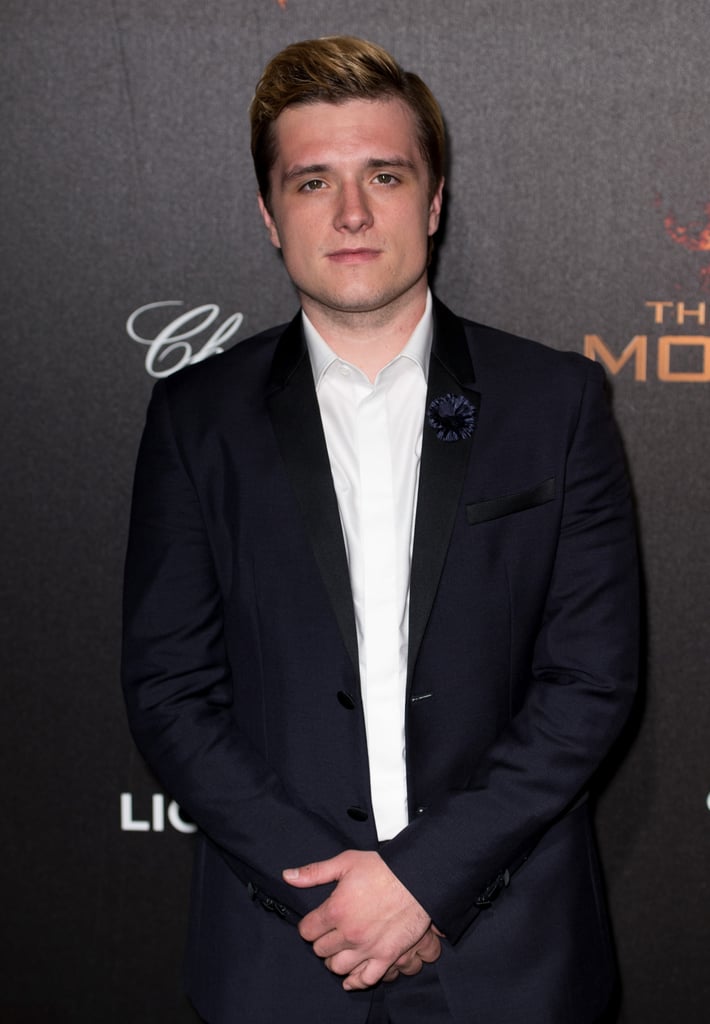 Josh Hutcherson is completely immersed in the LGBT cause. He's revealed that his two gay uncles died at the hands of the AIDS virus [7] and even won GLAAD's esteemed vanguard award in 2012. He credits his mom for his open and accepting attitude: "My mom has always been a big advocate, especially in the gay, lesbian, transsexual, and bisexual community . . . so for me it's always been a part of my soul."
Daniel Radcliffe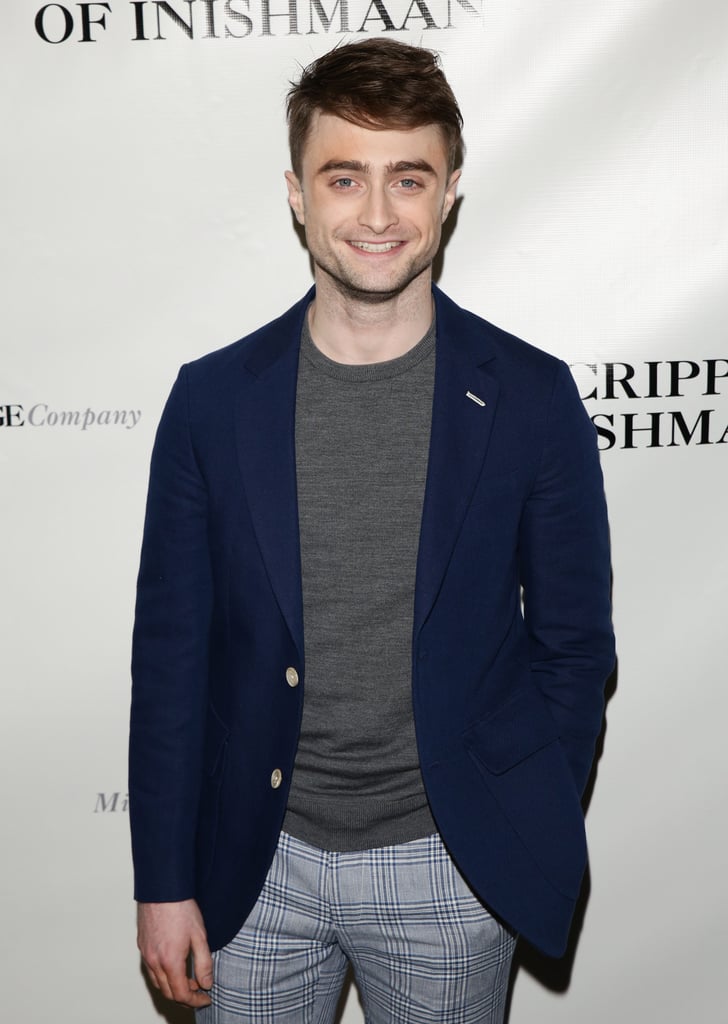 Daniel appeared on the cover of Attitude Magazine in 2012 [8], where he got candid about same-sex marriage: "The ultimate reason gay marriage should be legalized everywhere is because, as a kid, you look to your mum and dad and they're married, then you look at the gay couple who've been together for the same amount of time, but because they can't get married their relationship doesn't seem the same. Gay people should have equality in law everywhere. If you grow up as a young gay man knowing you don't have the same opportunities as everyone else, you're going to feel victimized and massive prejudice towards you."
Pink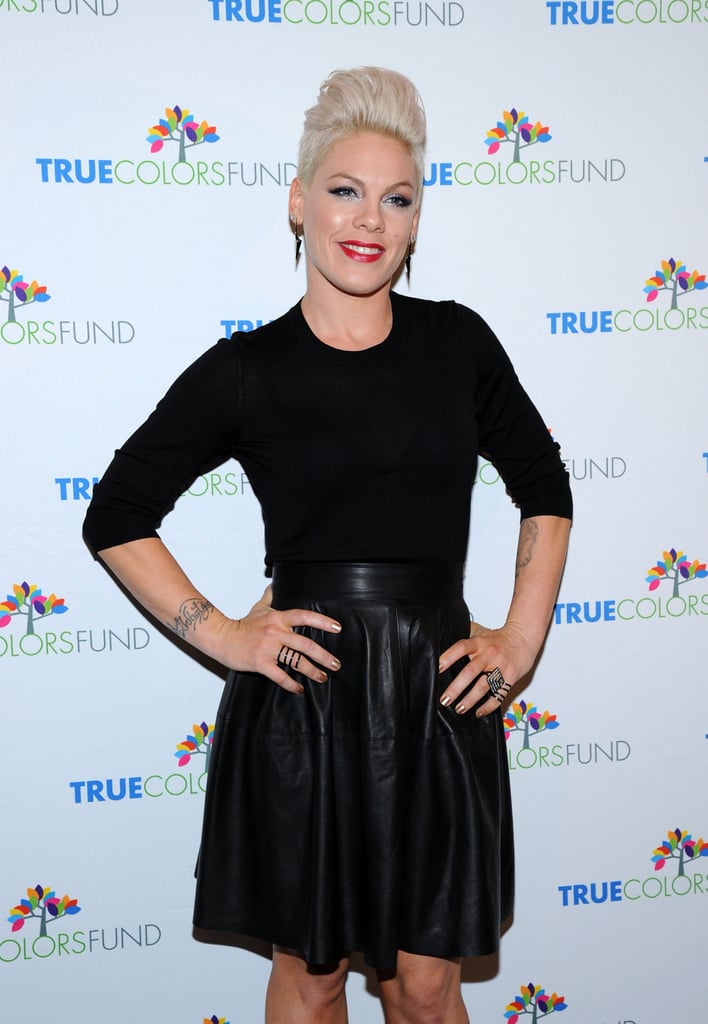 The music video for Pink's "Raise Your Glass" actually takes place at a gay wedding [9]. She told the whole story in an interview with MTV [10]: "I threw my best friend's wedding in my backyard — [she] is gay and she married her wife, and it was absolutely beautiful. At the end of it, her mom said, 'Why can't this be legal?' and started crying. It was just the most heartbreaking thing I've ever seen, so that's why I'm doing it in my video. "
Julianne Moore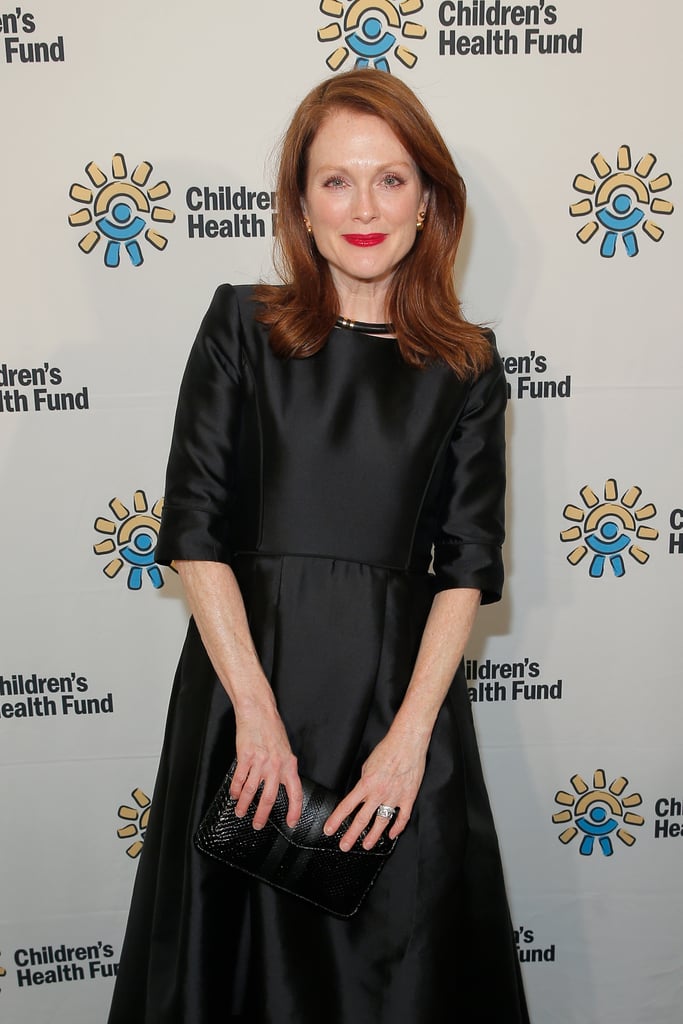 Julianne Moore, who plays a lesbian mom in The Kids Are All Right, shared her support [11] with Women's Wear Daily: "I think it's a very basic human rights issue. Everybody has the right to marry the person they love and be represented as a couple and family. It's something that people will look back on in years to come and say, 'I can't believe it took so long for us to recognize this.' It'll be like segregation and giving women the right to vote."
Beyoncé and Jay Z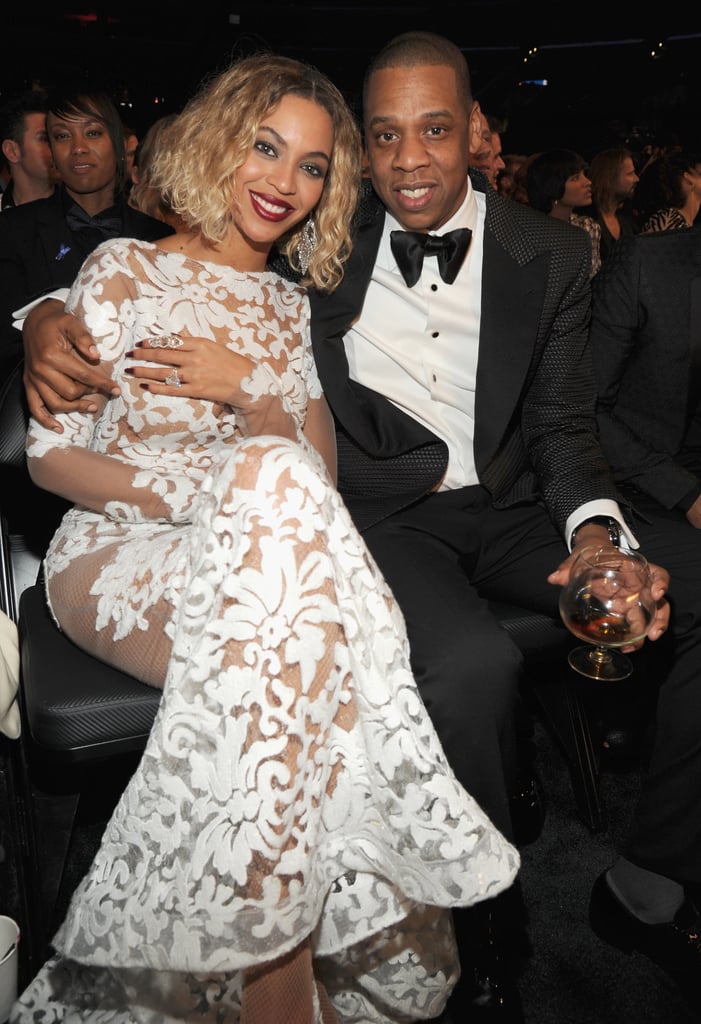 Jay Z voiced his support for same-sex marriage at a Budweiser music festival press conference [12]: "I have always thought of it as something that is still holding the country back. What people do in their own homes is their business, and you can choose to love whoever you love. That's their business. It is no different than discriminating against blacks. It's discrimination, plain and simple."
Beyoncé, on the other hand, kept it short and sweet on her Instagram [13]: "If you like it you should be able to put a ring on it #WeWillUnite4MarriageEquality".
Drew Barrymore
Back in 2009, Drew Barrymore [14] attended a marriage equality rally [15] shortly after the California Supreme Court voted to uphold Prop 8. At the rally, she said, "I am who I am because of the people who influenced me growing up, and many of them were gay. No one has any right to tell anyone what makes a family. You choose your battles in this world. If you fight for everything, you're just someone on a soapbox. This is something that means everything to me."
Miley Cyrus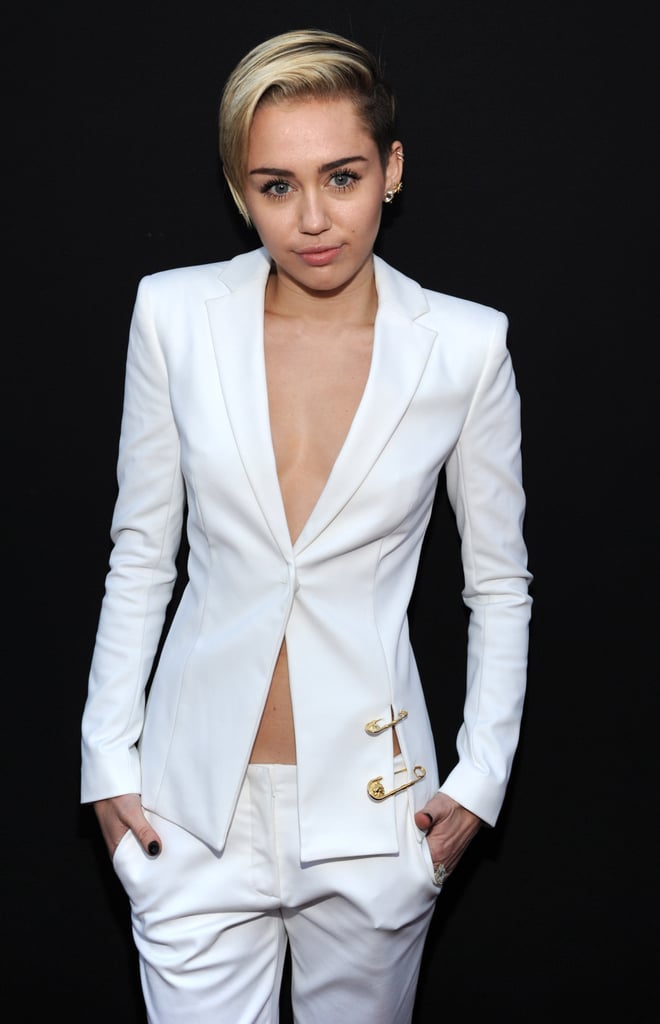 Miley Cyrus [16] actually felt so strongly about the cause, she got an equal sign tattooed on her finger. She wrote a piece for Glamour [17], stating, "I believe every American should be allowed the same rights and civil liberties. Without legalized same-sex marriage, most of the time you cannot share the same health benefits, you are not considered next of kin and you are not granted the same securities as a heterosexual couple. How is this different than having someone sit in the back of the bus because of their skin color?"
Justin Timberlake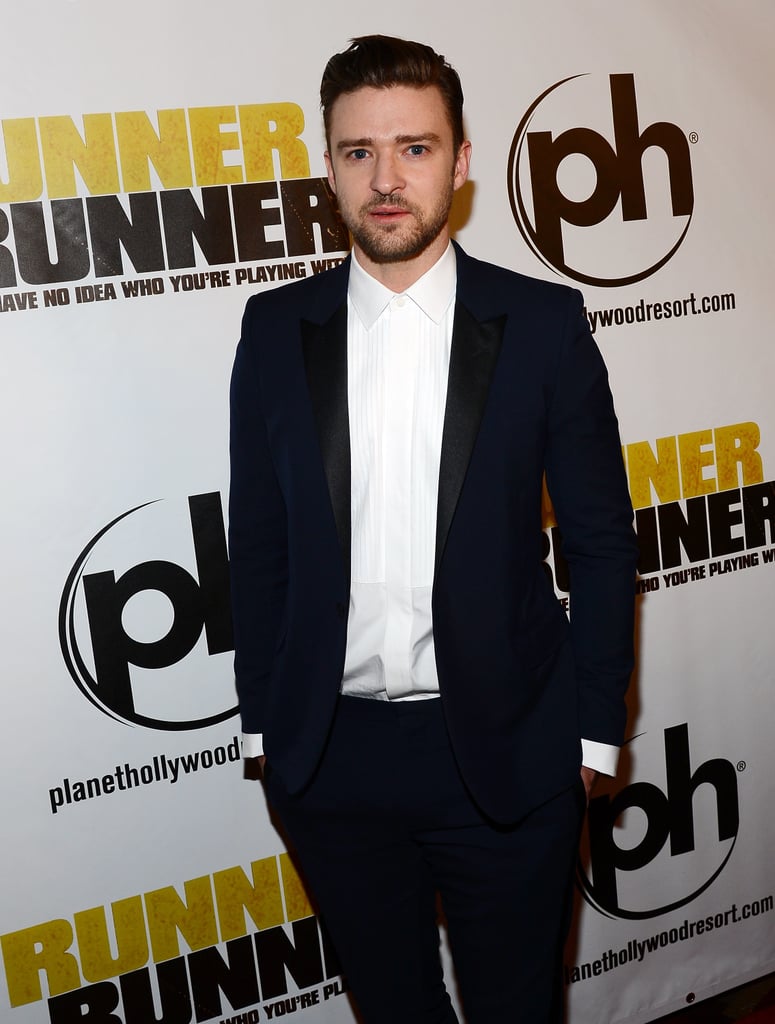 Shortly after New York legalized same-seX marriages, Justin Timberlake [18] shared his thoughts with Advocate [19]: "I was stoked. I mean, I was stoked that that happened. I think it's just . . . we're people and we're different, all of us. And we should be using our differences to bring ourselves closer together . . . it was a great, great victory for equality. I'm proud that New York has balls to stand up for what's right."
Kate Winslet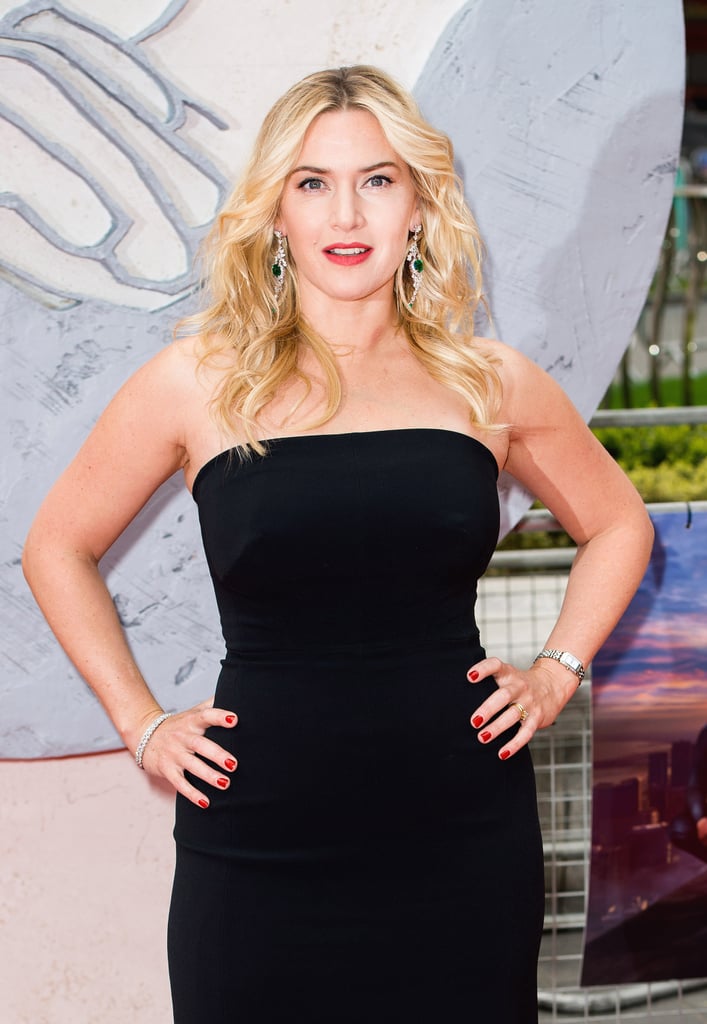 In V Magazine's Fall 2011 issue [20], Kate Winslet [21] opened up about her children and sexuality: "I like the diversity that my children are exposed to every day. I love the way their brains work. Joe turns to me the other day and says, 'One day, I will have a girlfriend. But I might have a boyfriend. If I'm gay.' He's 7! And I said, 'You might have a girlfriend or a boyfriend, darling.' And he said, 'Which would you prefer?' And I said, 'My love, that would be entirely up to you, and it doesn't make any difference to me.'"
Kanye West and Kim Kardashian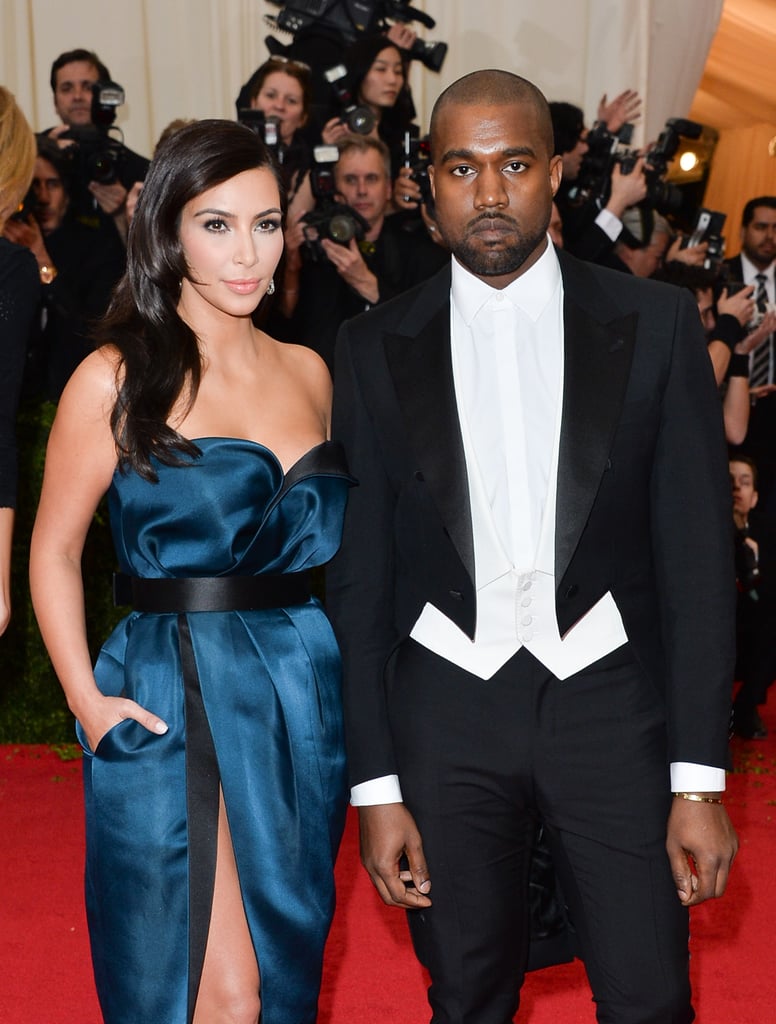 During an interview with MTV [22], Kanye commented on homophobia in the music world: "But everybody in hip-hop discriminates against gay people. Matter of fact, the exact opposite word of 'hip-hop,' I think, is 'gay.' Like yo, you play a record and if it's wack [sic], 'That's gay, dog!' And I wanna just come on TV and just tell my rappers, just tell my friends, 'Yo, stop it fam.'
Meanwhile, Kim praised President Barack Obama's same-sex marriage support on her blog [23]: "This is such a huge step forward in our country's fight for civil rights and I hope that today this will give hope to so many young people across the country. We've never had a president so supportive of the lesbian, gay, bisexual and transgender community and today I am proud to be an American!! I'm so happy that our country is making history and moving forward."
Macklemore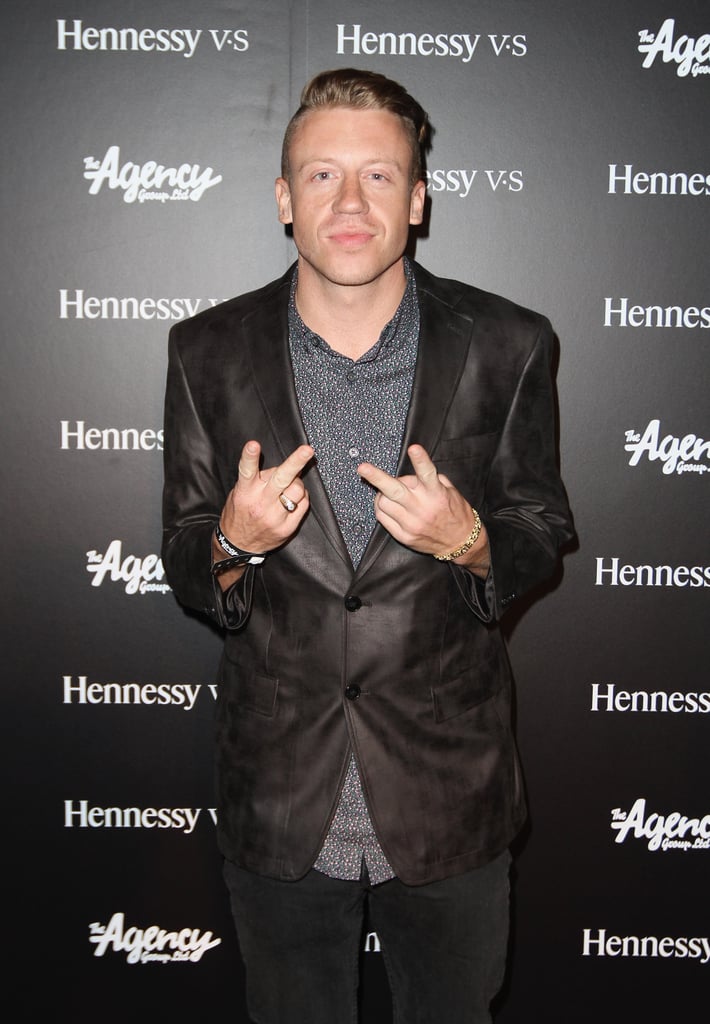 Macklemore, of course, penned the brilliant and moving "Same Love" with Ryan Lewis. At the 2014 Grammys, the two even complemented their live performance with actual weddings [24], some of which were same-sex. In an interview last Summer, he put his views into words: "I think that looking at the hip-hop community, and holding myself accountable in the hip-hop community, was what I cared about. That's my community; that's who I see to be oppressing gay people . . . Homophobia is still rampant in the hip-hop community and it just gets the co-sign. The last year has gotten a lot better, but for so long, it was just an issue that nobody touched on."
Natalie Portman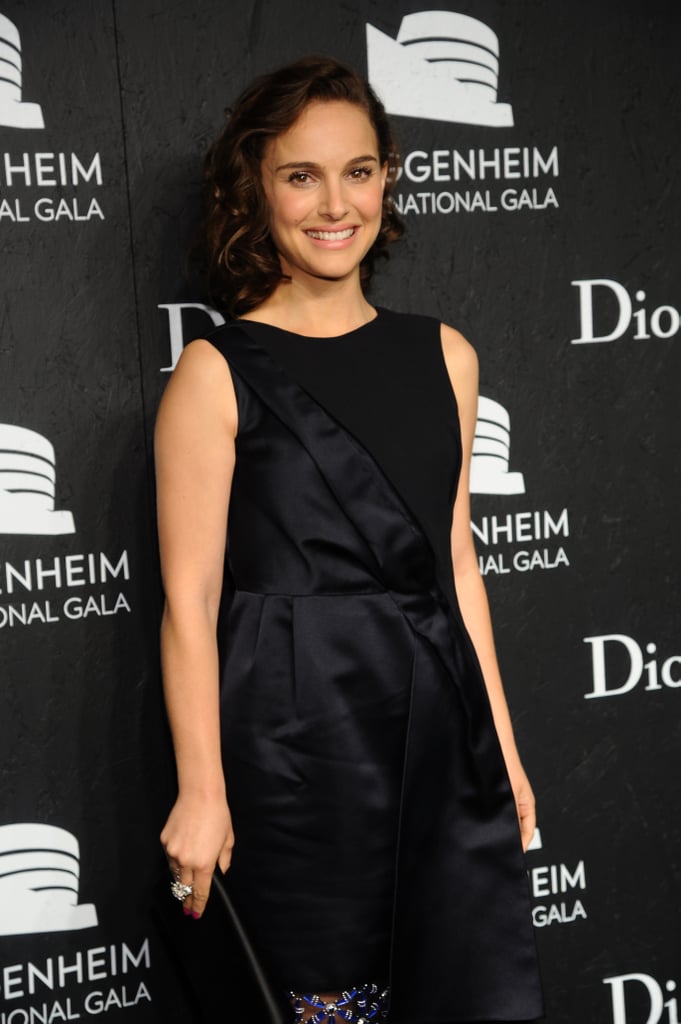 Natalie Portman [25] was one of many celebrities who signed the "I Do" open letter [26], which urged Barack Obama to declare his support for marriage equality.
Carrie Underwood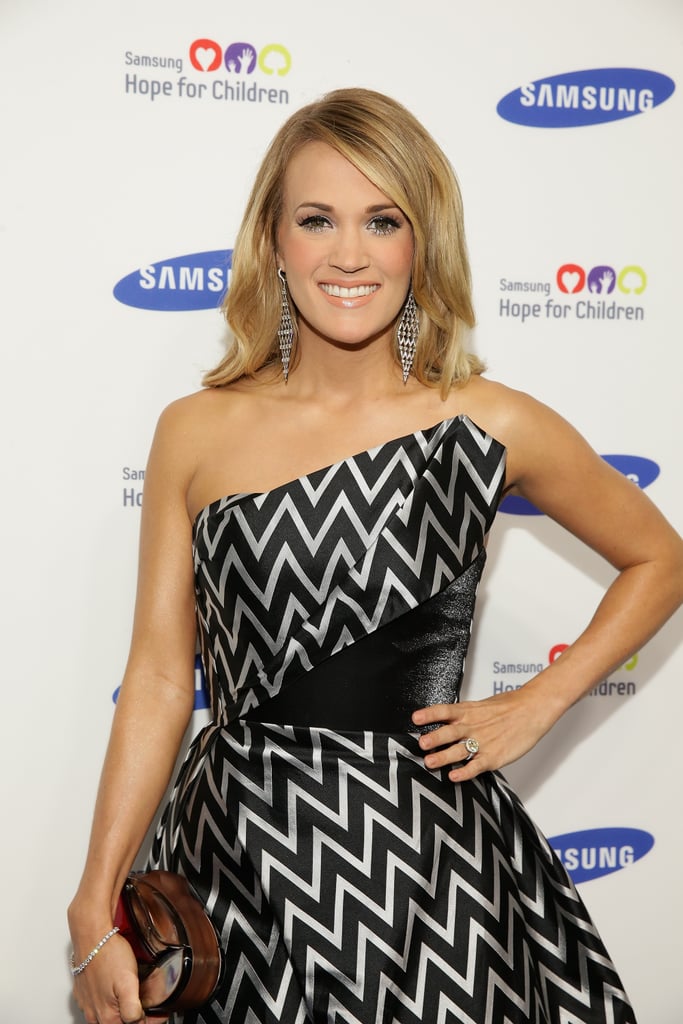 In the Feburary 2013 issue of Allure [27], Carrie Underwood [28] clarified that, while she does have a largely Christian fanbase, she leans on love: "I'm in favor of acceptance. And I am a Christian person, and I do love the Lord, and I feel no matter who you are, what you believe, how you live your life, it's not my place to judge. As a married person myself, I don't know what it's like to be told I can't marry somebody I love, and want to marry. I can't imagine how that must feel. I definitely think we should all have the right to love, and love publicly, the people that we want to love."
Kristen Bell and Dax Shepard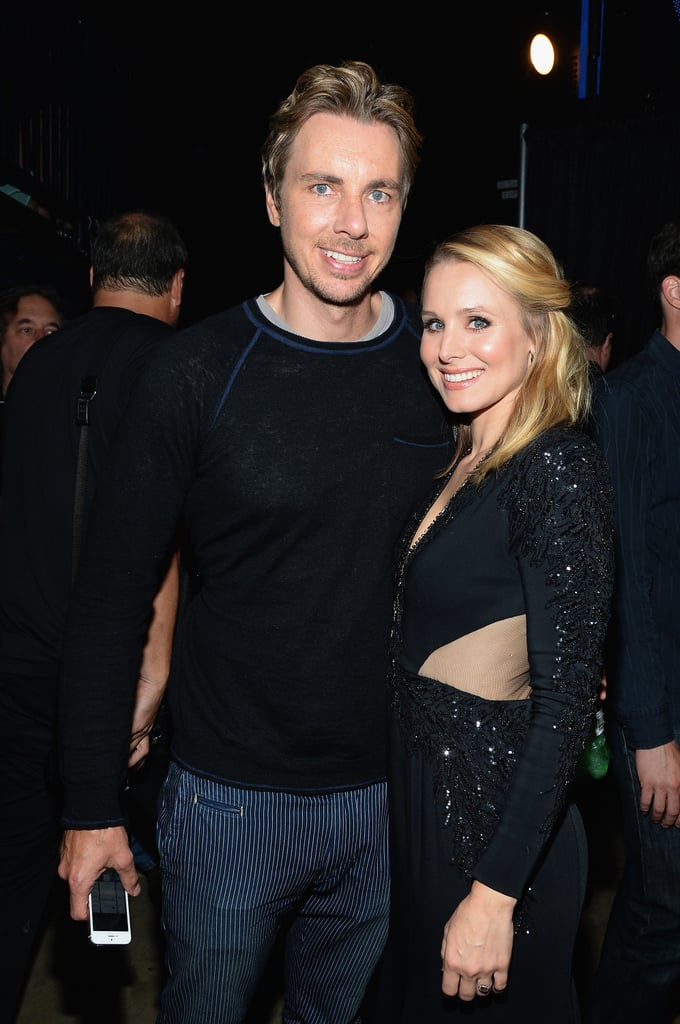 Kristen Bell [29] told Advocate [30] how she and Dax felt about getting married, when their gay and lesbian friends couldn't: "The reason we're not rushing to get married is because I don't feel appropriate taking advantage of a right that's denied to my best friends. That's why we've been so hesitant. Dax and I have talked about it a lot, and this issue is very important to both of us. We're just standing up for what we believe in. Period." The two adorably renewed their marriage proposal on Twitter when Prop 8 and DOMA were overturned.
Brad Pitt and Angelina Jolie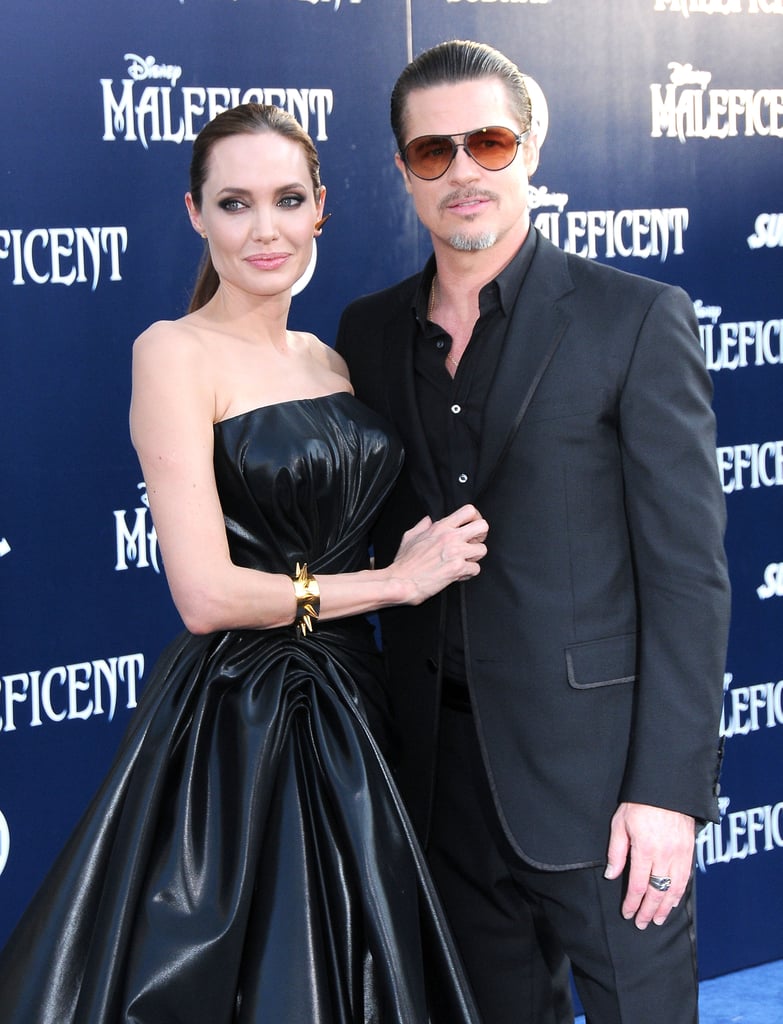 It's been almost eight years since Brad Pitt [31] and Angelina Jolie [32] revealed that they wouldn't get married [33] until everyone in America could: "Angie and I will consider tying the knot when everyone else in the country who wants to be married is legally able."
Ben Affleck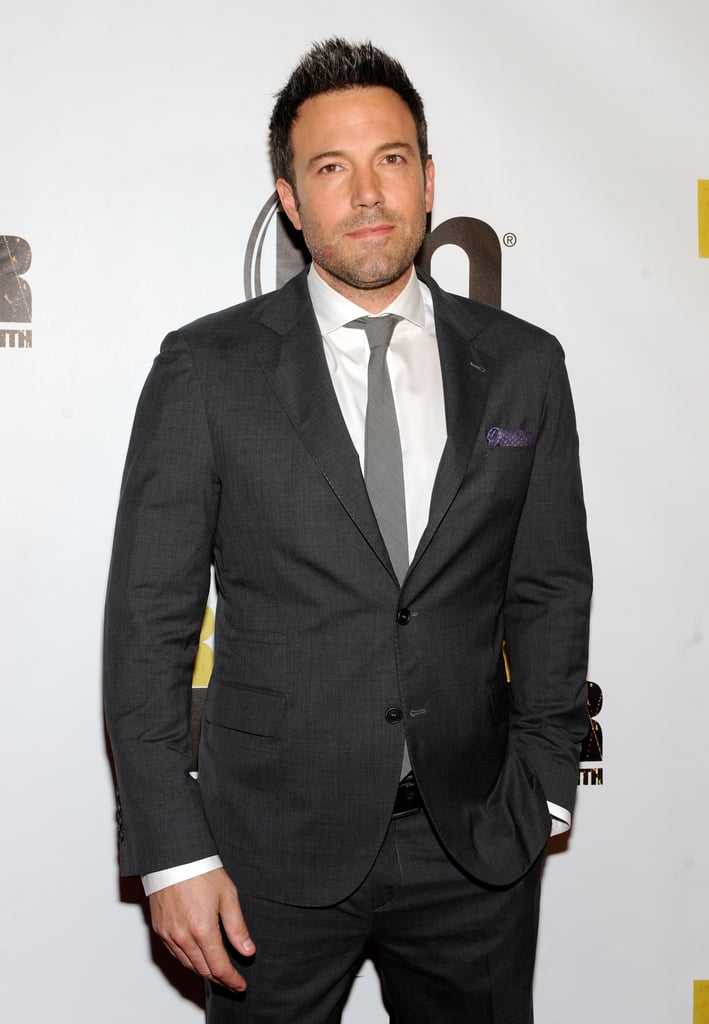 Ben Affleck [34] retweeted Barack Obama's tweet [35] that read, "Same-sex couples should be able to get married." Along with the retweet, Ben added, "I agree."
George Clooney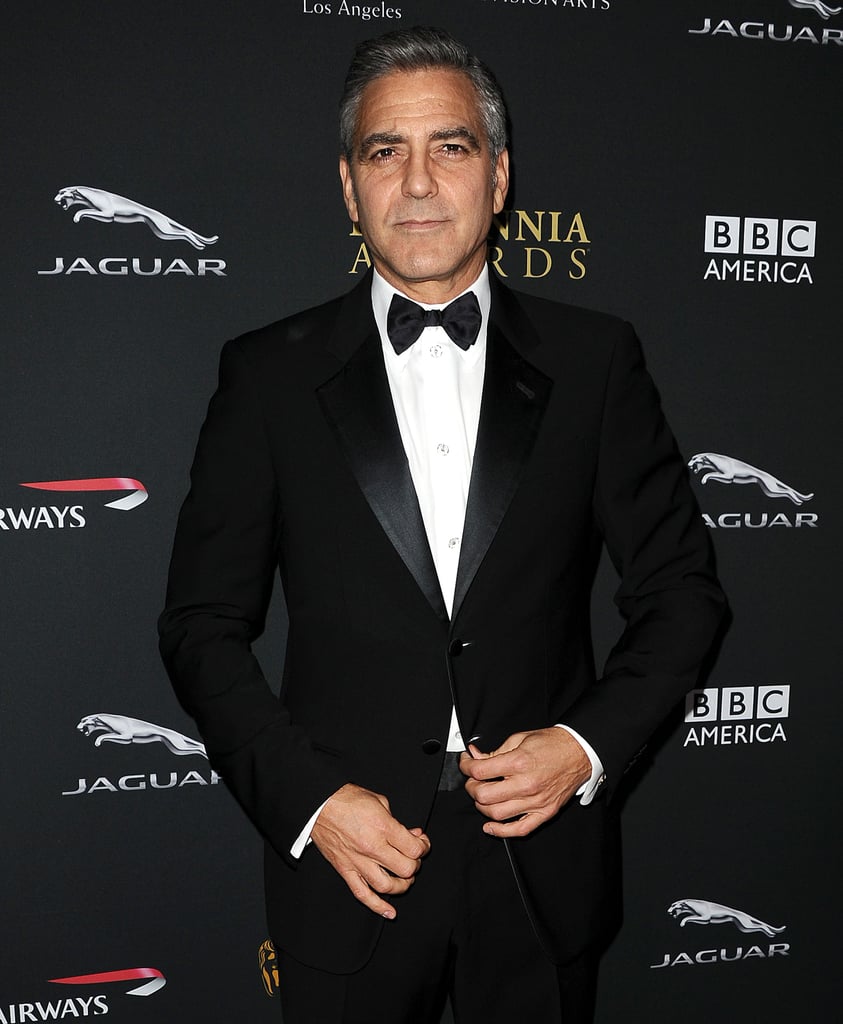 George Clooney [36] really let loose during his interview with Advocate [37]. He talked a lot about his experience with the LGBT community and even addressed those persistent gay rumors: "I think it's funny, but the last thing you'll ever see me do is jump up and down, saying, 'These are lies!' That would be unfair and unkind to my good friends in the gay community. I'm not going to let anyone make it seem like being gay is a bad thing. My private life is private, and I'm very happy in it. Who does it hurt if someone thinks I'm gay? I'll be long dead and there will still be people who say I was gay. I don't give a sh*t."
Sean Penn
Sean Penn [38] won best actor for his portrayal of Harvey Milk in Milk, and he had a few moving words to share during his acceptance speech: "I think that it is a good time for those who voted for the ban against gay marriage to sit and reflect and anticipate their great shame and the shame in their grandchildren's eyes if they continue that way of support. We've got to have equal rights for everyone."
Madonna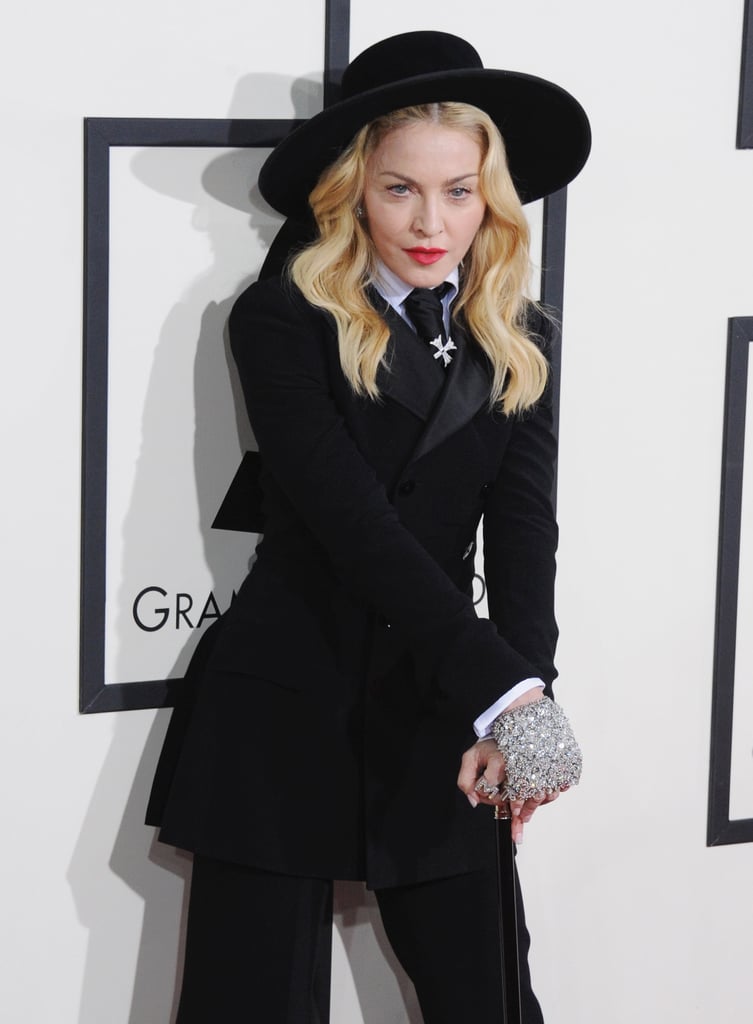 Madonna [39] has been a longtime supporter of LGBT issues, but one of her most recent poignant statements [40] came after the Boy Scouts banned gay members: "I don't know about you, but I can't take this sh*t anymore. That is why I want to start a revolution. Are you with me? It's 2013, people. We live in America — land of the free, home of the brave — that's a question, not a statement."
Lena Dunham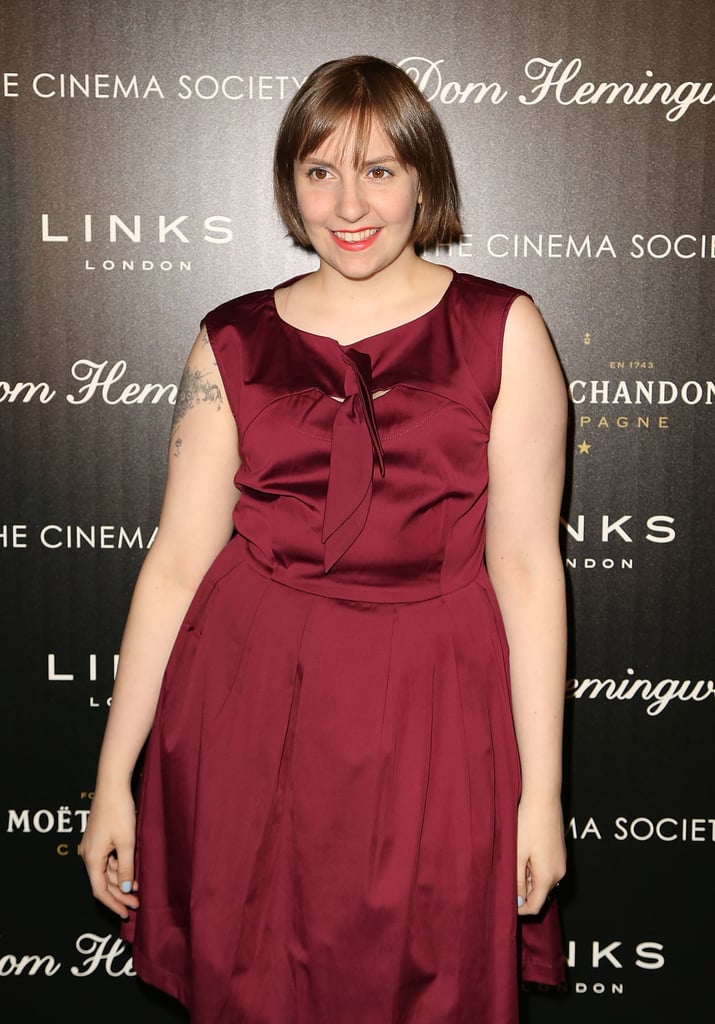 Lena Dunham joined the growing list of celebrities who vowed not to get married until same-sex couples were afforded the same right. According to reports [41], Lena Dunham made her stance backstage at the 2013 Golden Globes: "I don't want to get married until all gay people can get married."
Anne Hathaway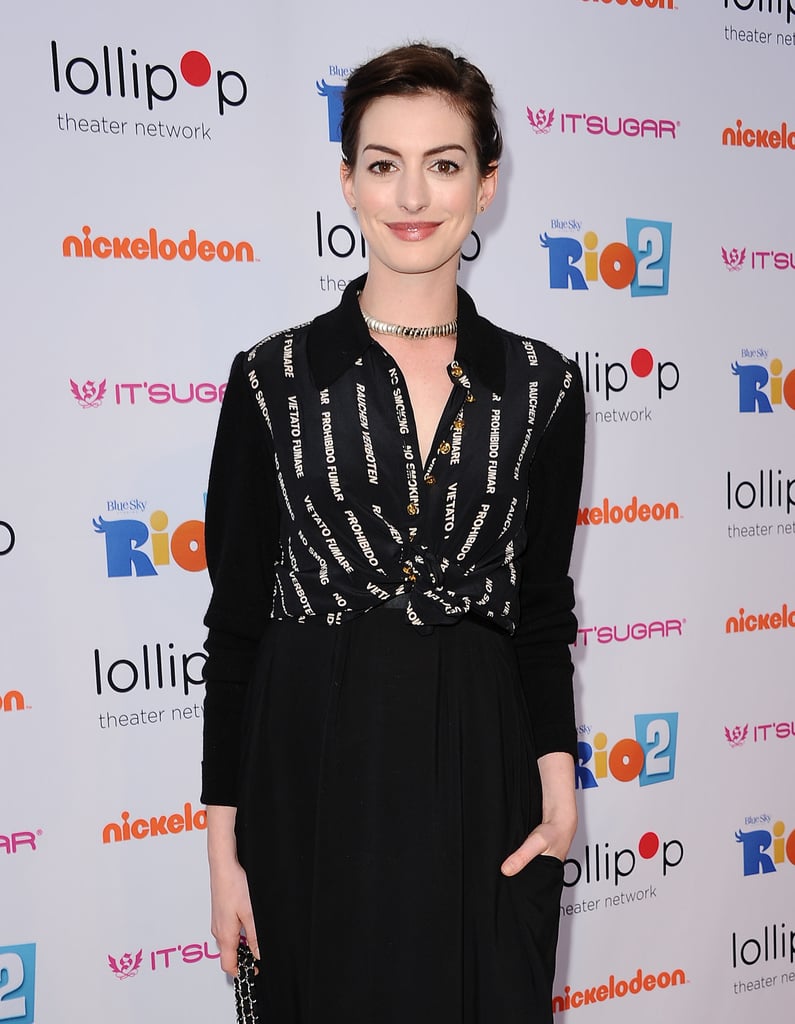 Chelsea Handler interviewed Anne Hathaway [42] for Interview magazine in 2011. Along with the mention of her gay older brother, Anne touched lightly on her feelings about marriage equality: "The other thing I want to say about Jersey is they need to get on the New York bandwagon and legalize gay marriage. But I think everybody should do that. It's not a specifically Jersey thing."
Octavia Spencer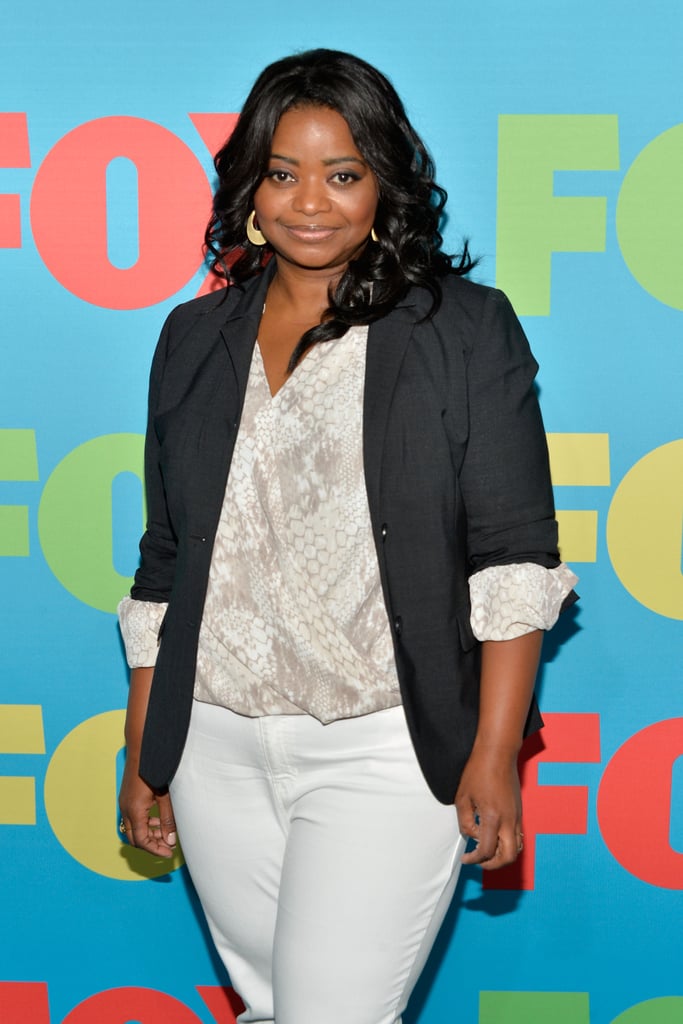 During an interview, when asked if she supports gay marriage, Octavia responded: "I'm pro marriage, if it's gay, it's gay. That's what they have to start saying. It's not about gay marriage, just be pro marriage. And people will say, 'Well I'm pro marriage.' Just take the gay out of it, that's what freaks people out. Just be pro marriage for all."
Stephen Amell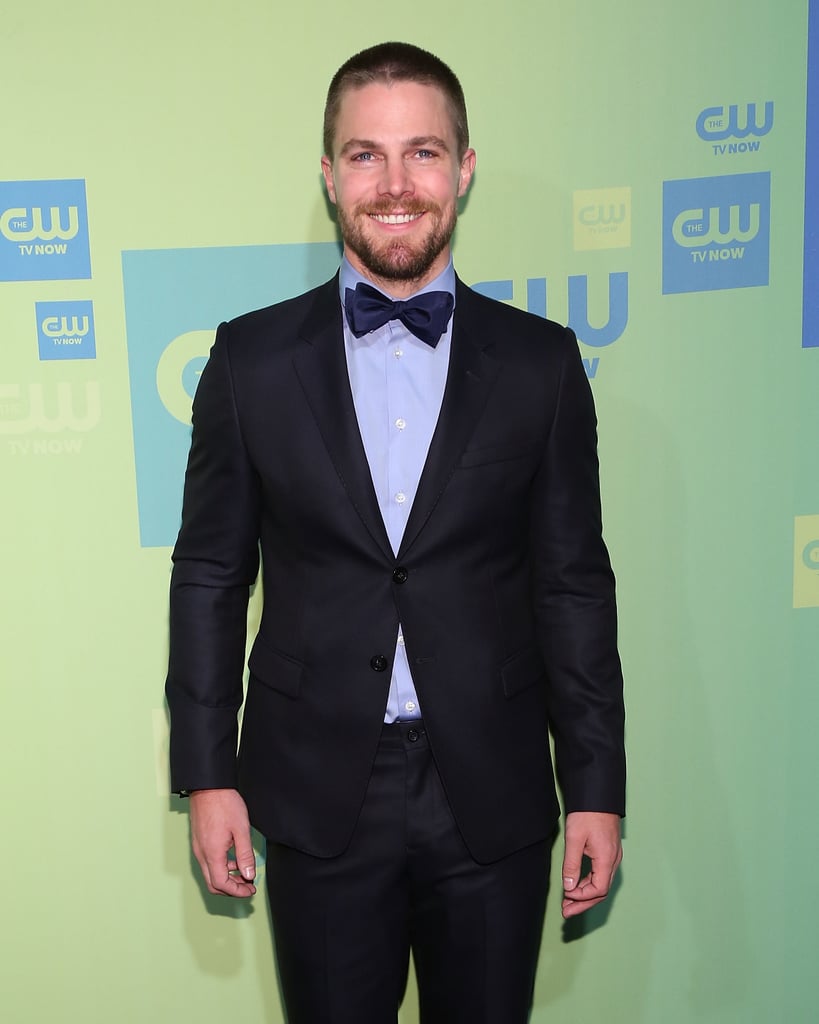 Stephen shared an endearing message on his Facebook page [43], which said: "Take it from someone who was married on a beach, by his buddy — who got ordained online!! — in a legally binding ceremony: Marriage — and all the benefits that come with it — should be available to everybody. Some of the most loving, powerful relationships I've witnessed have been same-sex couples. And god knows their houses are always spectacularly decorated and terrific smelling. (Seriously. I get jealous.) Here's hoping the Supreme Court does the right thing. Equal rights for all."
Kathy Griffin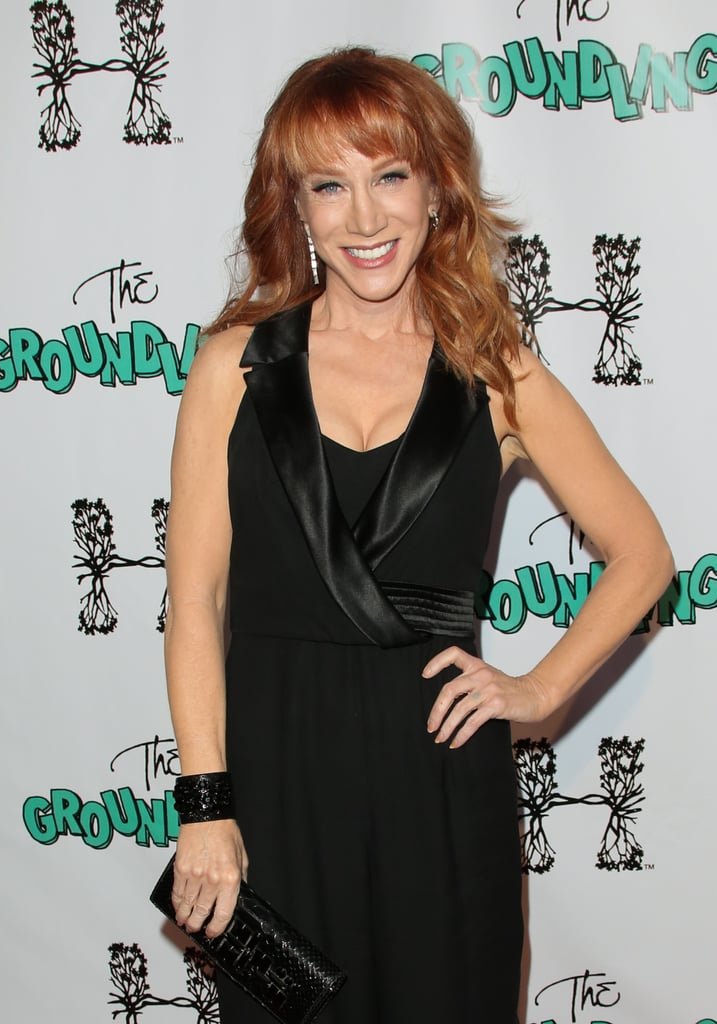 For a long time, Kathy Griffin has been incredibly vocal about her love of her gay fans and her unbending support for marriage equality. Back in 2009, she rallied against Prop. 8 [44] and made a speech, saying: "I've got a few questions for those who supported Proposition 8. My question is a very profound one. What the f*ck is it to you? . . . Why are people in this state, when we have so many things on our plate, we have a fiscal disaster going on, why does anyone even wasting their time with this issue? Why does anyone even care if gay people get married?"