Many celebrities have walked down the aisle without saying "I do," including all the stars that slipped on bridesmaid dresses over the years. Emma Roberts, Cameron Diaz [1], Britney Spears [2], Jennifer Garner [3], Taylor Swift [4], and more have shown their support for their closest pals and loved ones on their wedding [5] day. Click through to see all of the snaps of your favorite stars as bridesmaids, and in the spirit of wedding [6] season, be sure to take a look at our ultimate celebrity wedding [7] gallery too!
Taylor Swift [8] stunned when she served as maid of honor [9] at her childhood friend Britany Mack's wedding [10] in February 2016.
Emma Roberts supported designer pal Kara Smith as bridesmaid in her November 2015 wedding [11].
Sofia Vergara acted as bridesmaid for her friend in June 2015.
Beyoncé and Solange Knowles, along with Kelly Rowland and Bianca Lawson, acted as bridesmaids in Tina Knowles's April 2015 wedding [12] to actor Richard Lawson.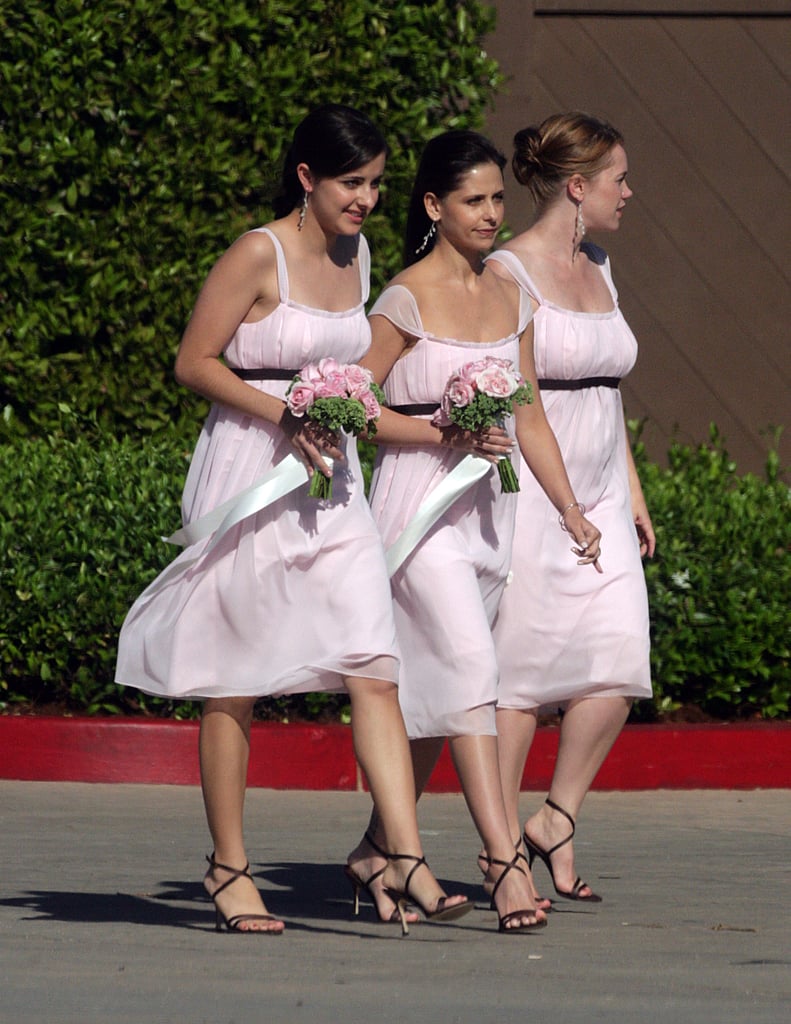 Sarah Michelle Gellar [13] wore pink as a bridesmaid in her pal's August 2006 wedding [14] in Santa Monica.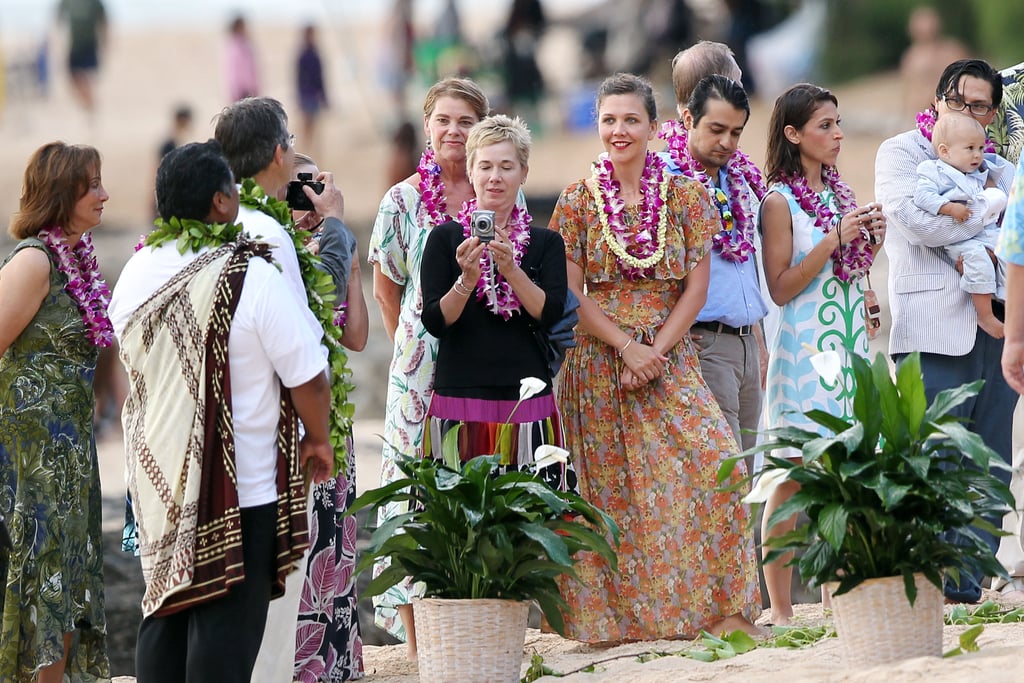 Maggie Gyllenhaal [15], along with her brother Jake Gyllenhaal [16], wore leis at their father's Hawaiian wedding [17] party in July 2011.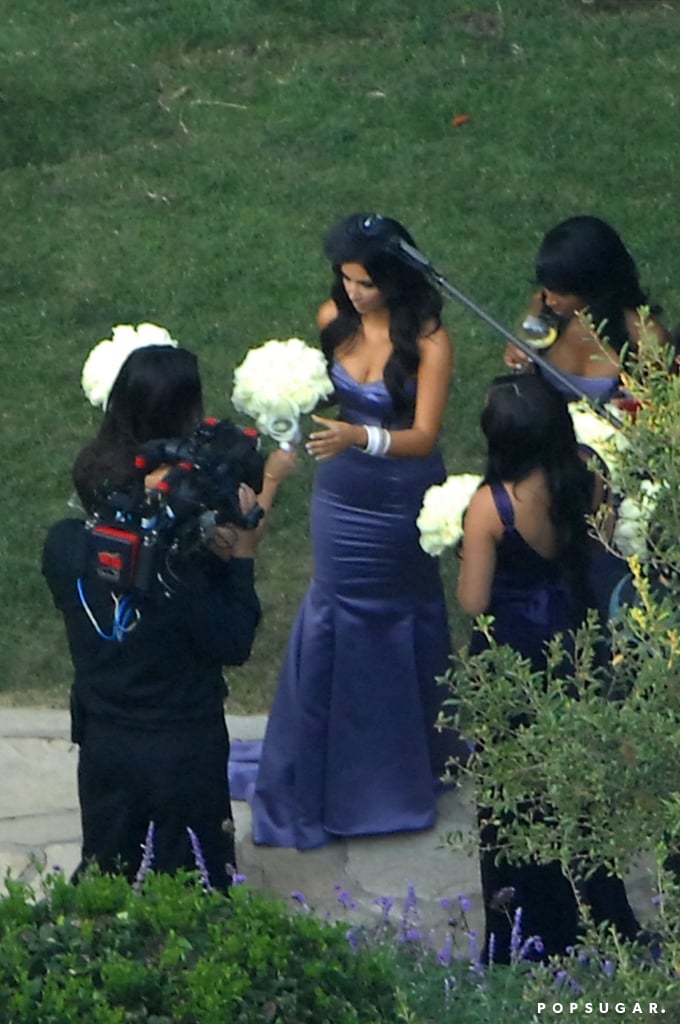 Kim Kardashian [18] wore purple as a bridesmaid for sister Khloé Kardashian's wedding [19] to Lamar Odom at a mansion in Beverly Hills in September 2009.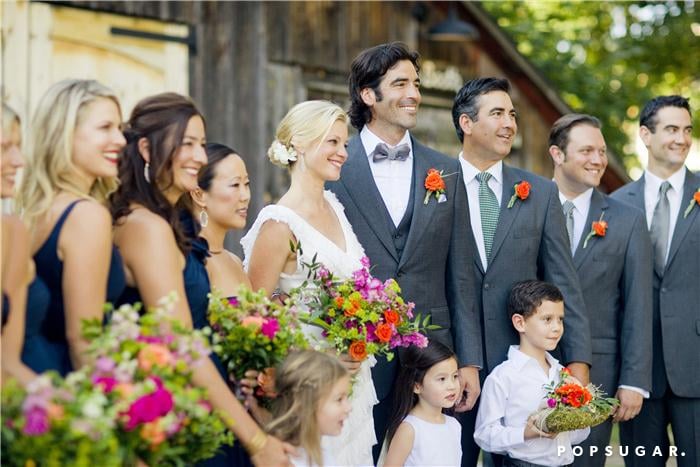 Ali Larter [20] mixed in with the bridal party at Amy Smart and Carter Oosterhouse's fete in September 2011 in Traverse City, MI.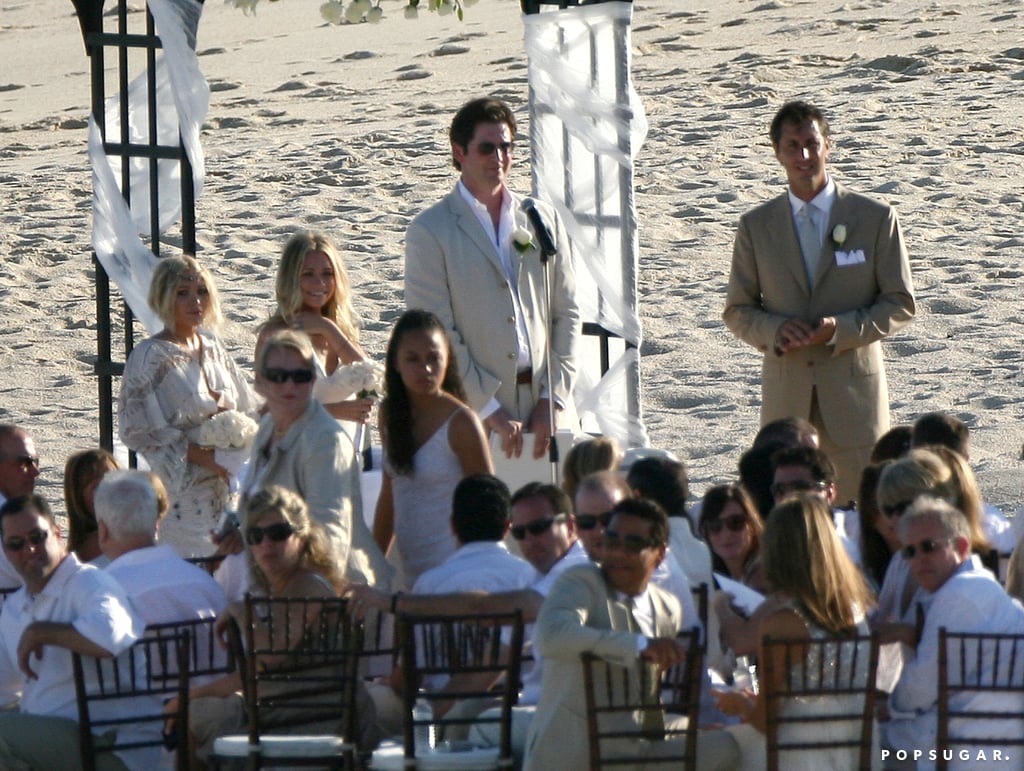 In November 2007, Mary-Kate Olsen [21] and Ashley Olsen [22] both donned white as bridesmaids for a friend's beach wedding [23] in Cabo.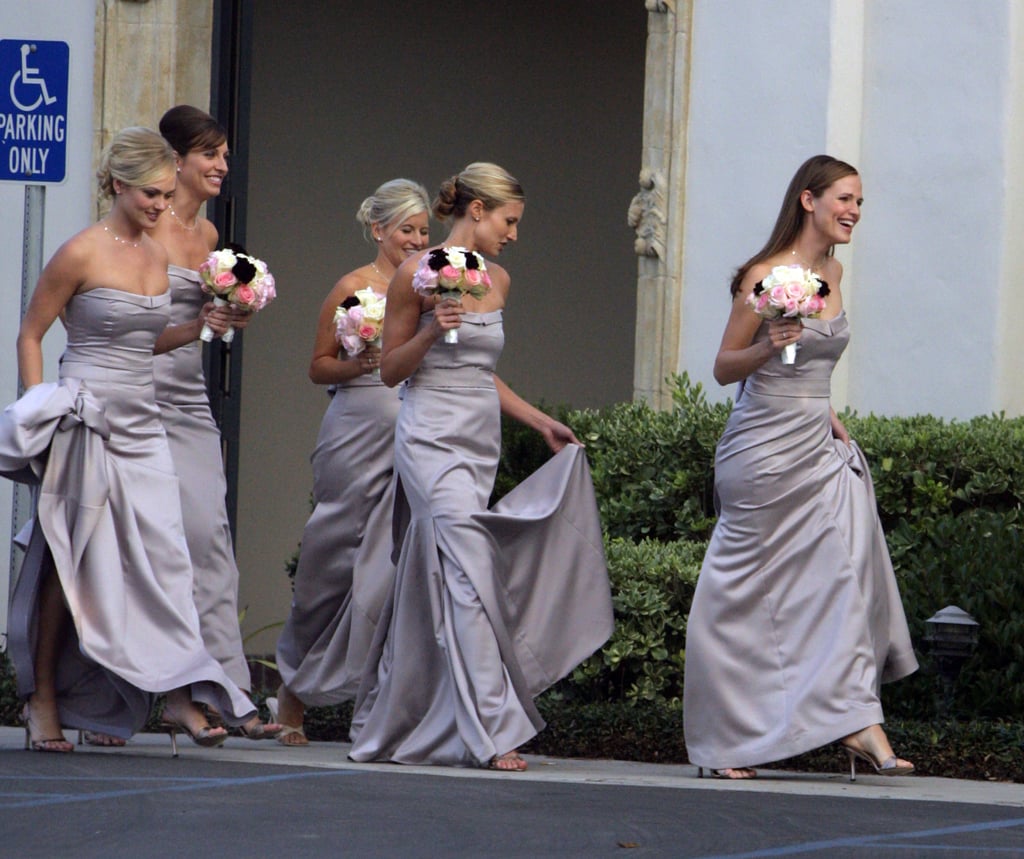 Jennifer Garner [24] led the way for the bridal party during an October 2006 event in Montecito.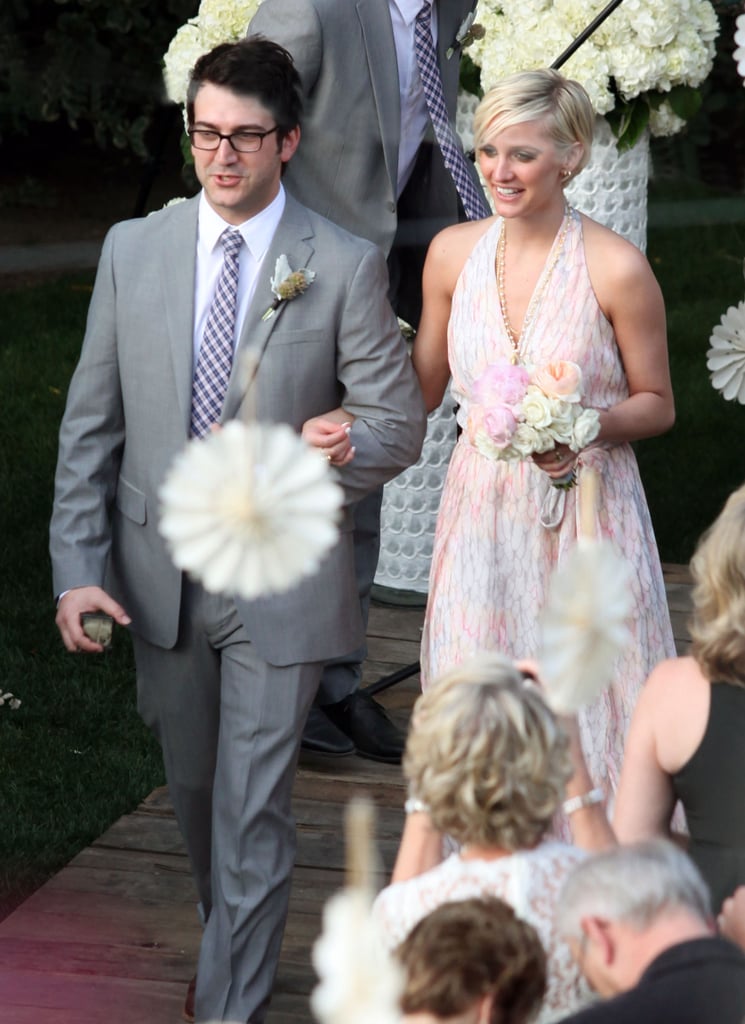 Ashlee Simpson [25] walked down the aisle as a pal said "I do" in Palm Springs in March 2012.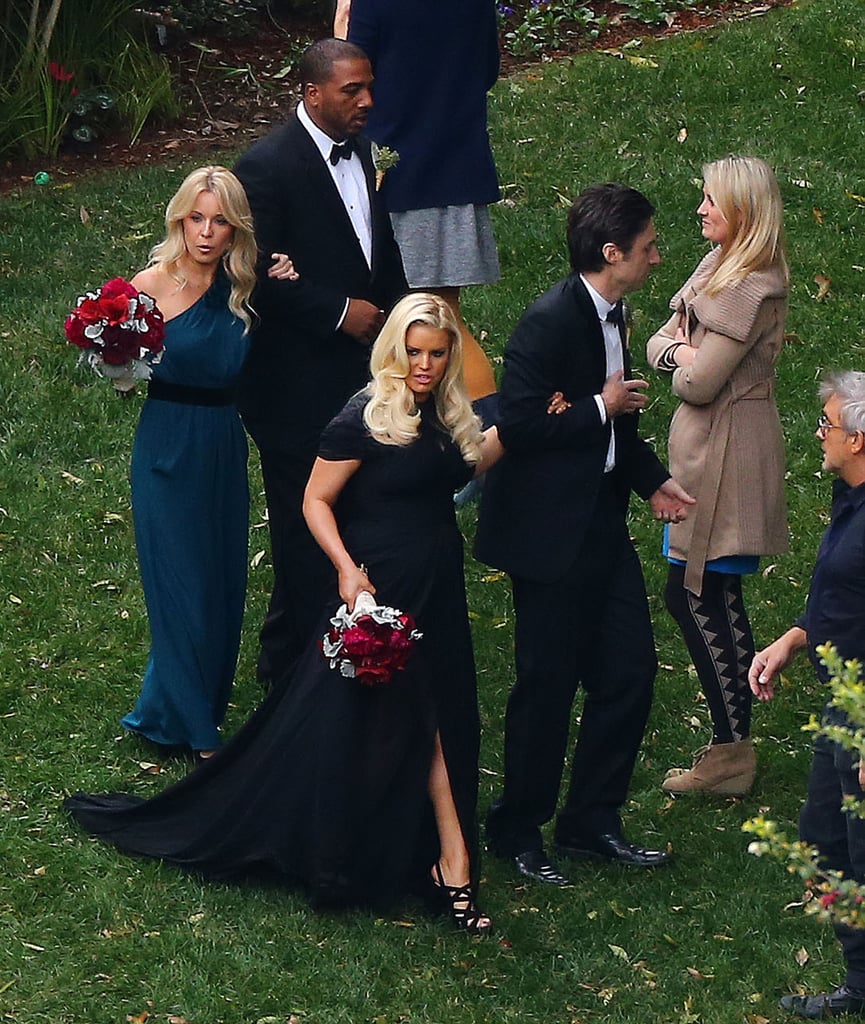 Jessica Simpson [26] walked down the aisle with Zach Braff [27] at pal CaCee Cobb's LA wedding [28] to Donald Faison in December 2012.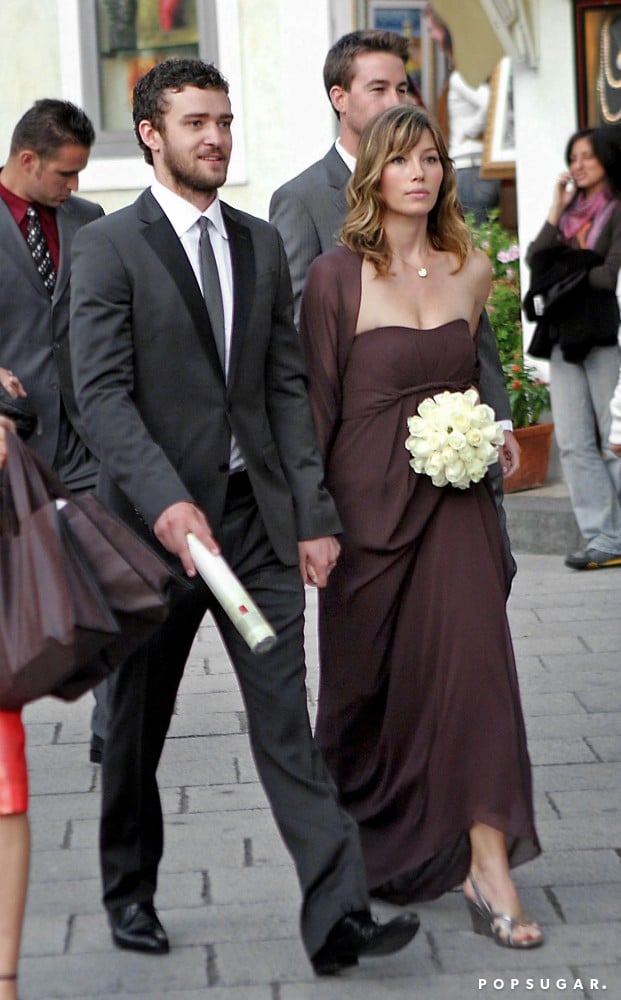 Jessica Biel [29] showed support as a bridesmaid at her 7th Heaven costar Beverly Mitchell's big day in Italy in October 2008. She had now-husband Justin Timberlake [30] by her side for the bash.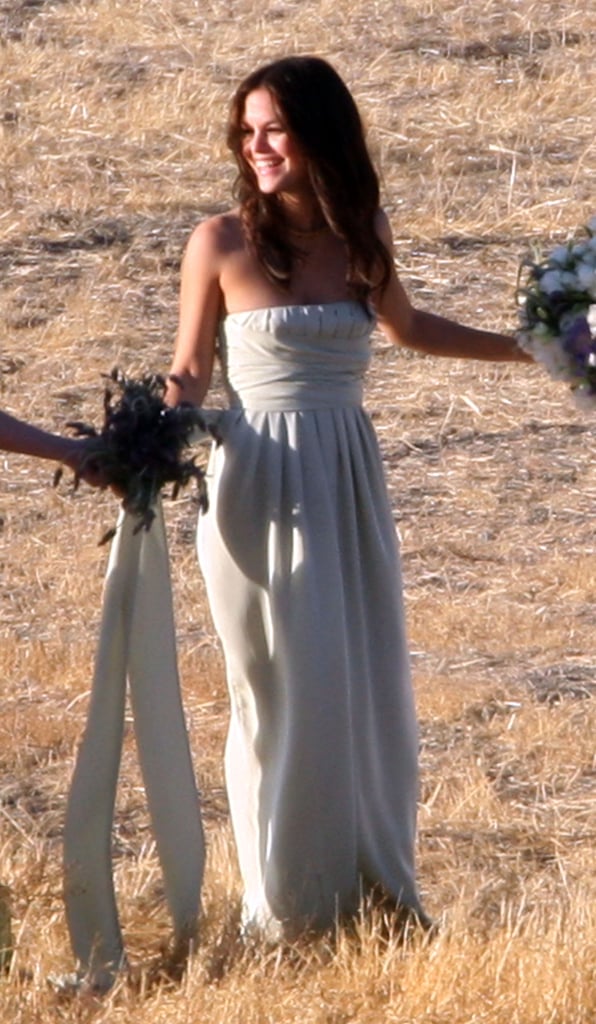 Rachel Bilson [31] was part of Josh Schwartz and Jill Stonerock's big day at a Santa Barbara ranch in September 2008.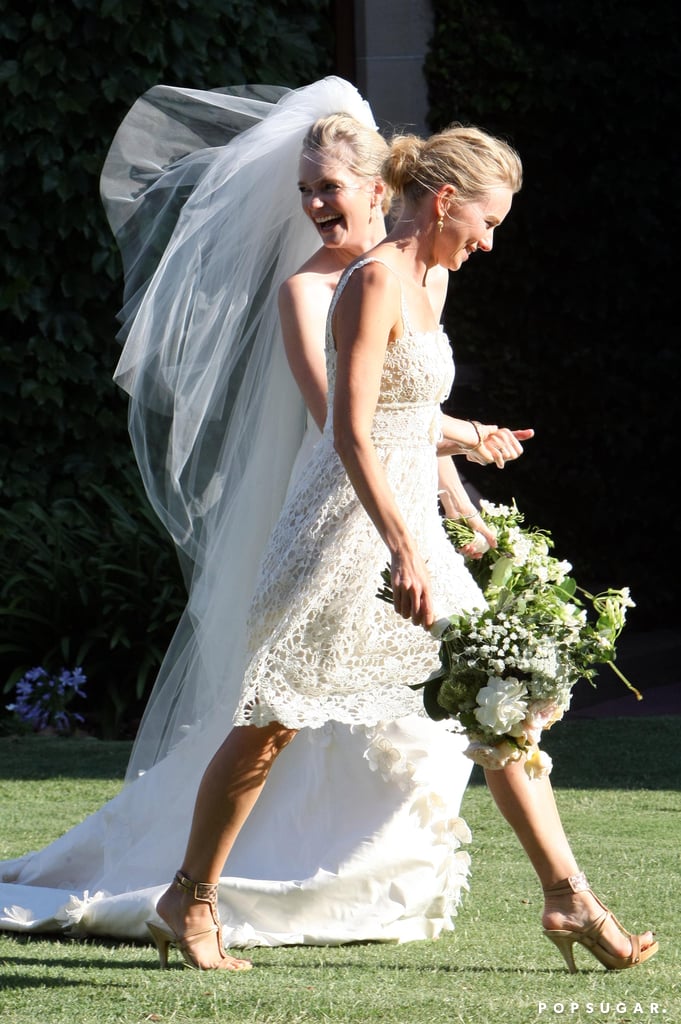 Naomi Watts [32] carried a bouquet alongside the bride, Emma Cooper, at the December 2010 nuptials in Sydney, Australia.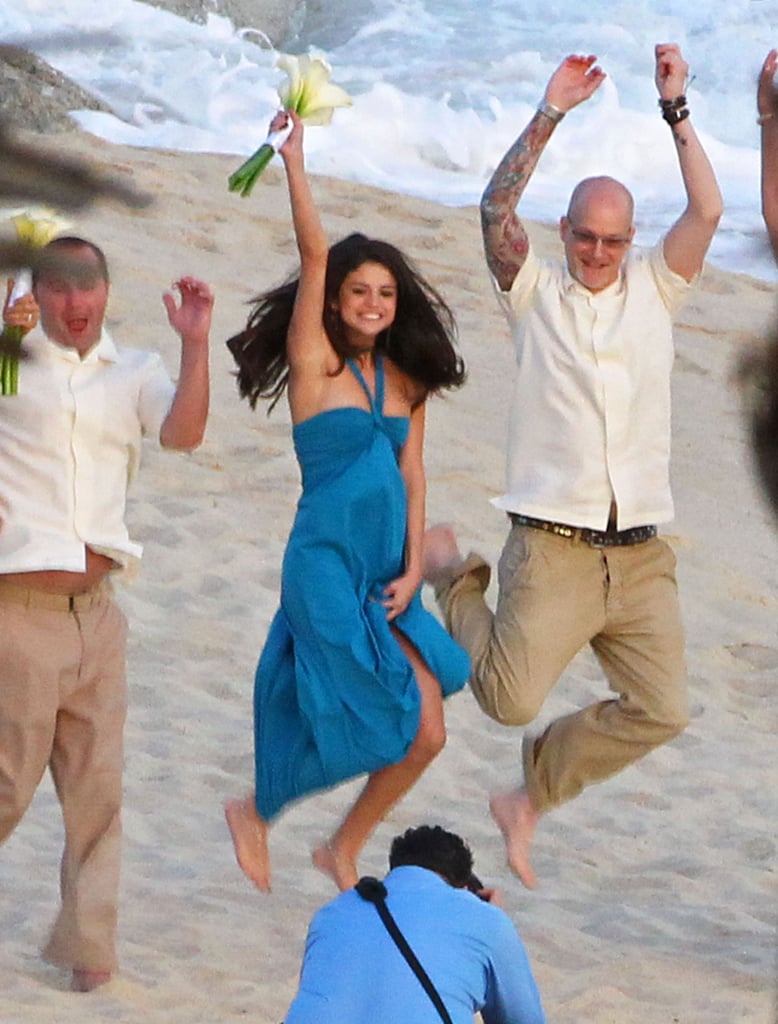 Selena Gomez [33] posed for a photographer at her friend's Mexico beach nuptials in December 2011.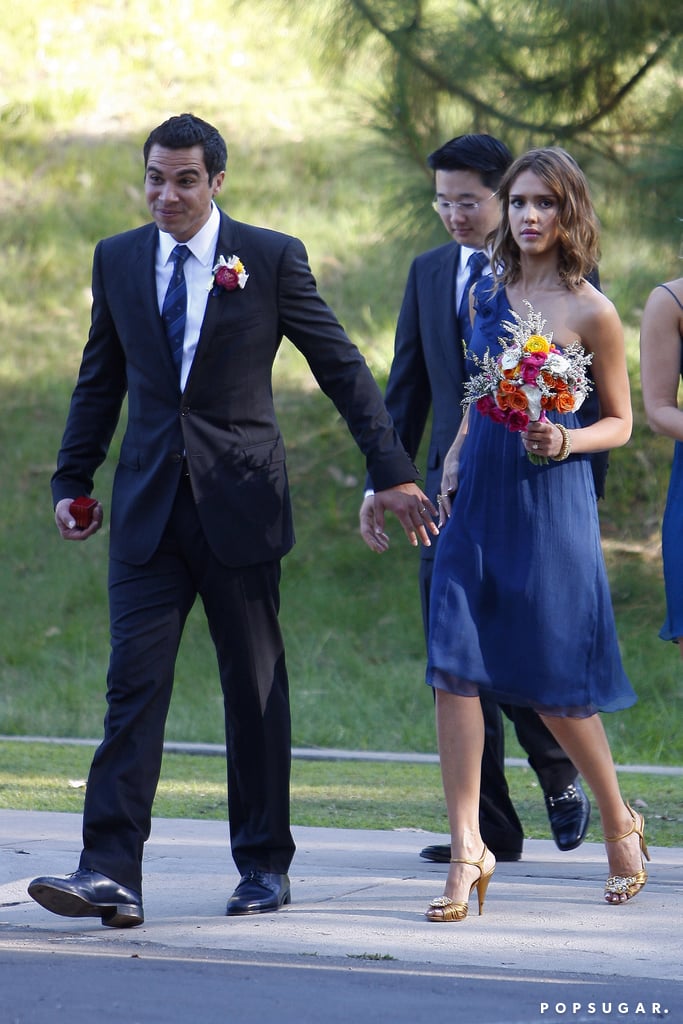 Jessica Alba [34] was a bridesmaid and Cash Warren the best man for their pals' Beverly Hills wedding [35] in September 2010.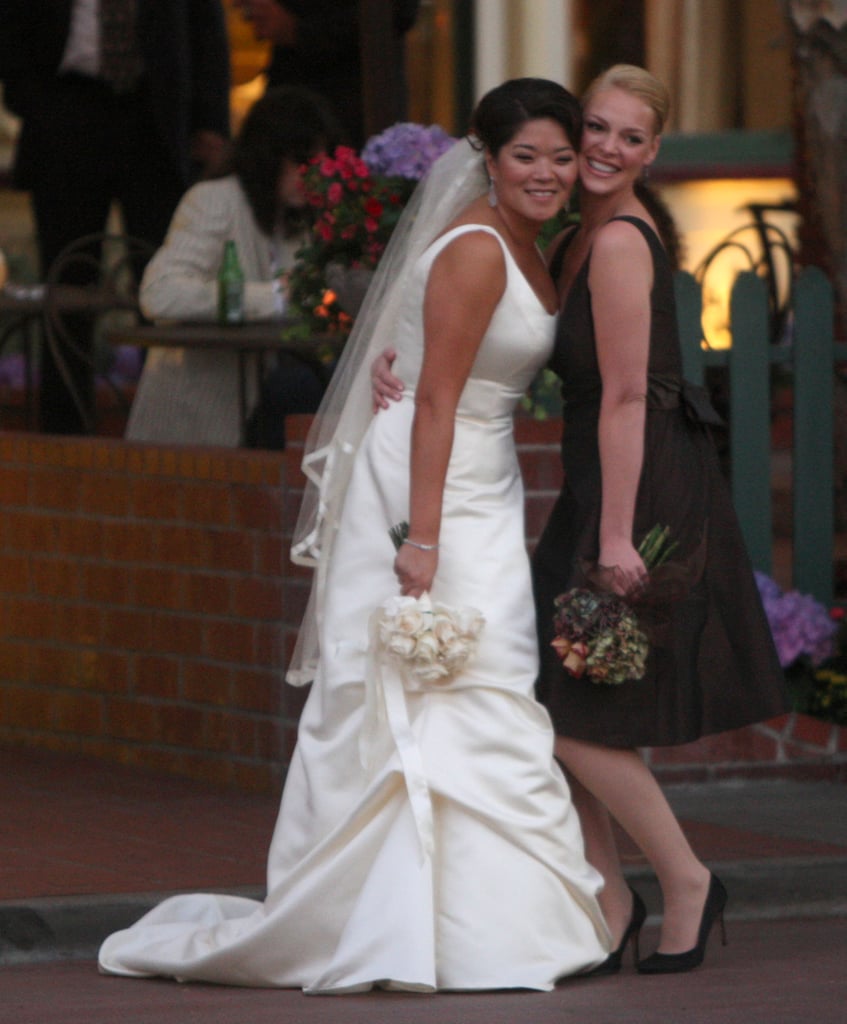 Katherine Heigl [36] stood by her sister Meg Heigl's side as a bridesmaid at her October 2007 nuptials in Santa Monica.
Eva Longoria [37] was a bridesmaid at the wedding [38] of her friend Amber Ridinger to Duane Mclaughlin at the Ritz-Carlton Dorado Beach in Puerto Rico, also attended by Khloé Kardashian and La La Vasquez.
Britney Spears [39] wore blue for a Miami ceremony in January 2011.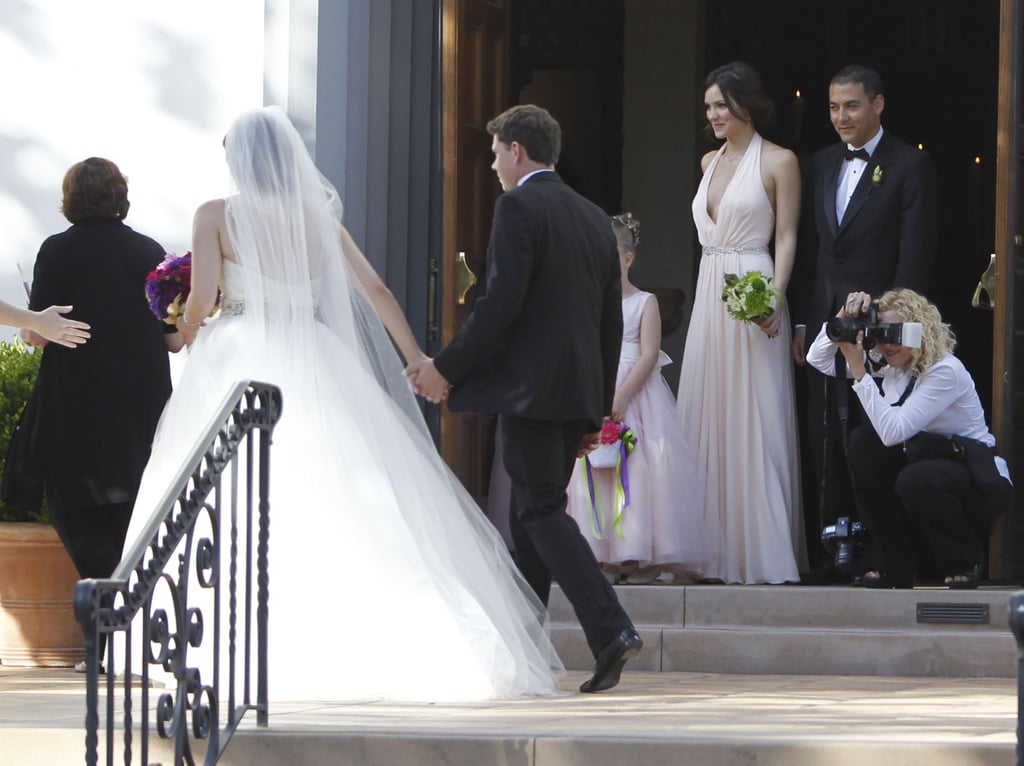 Katharine McPhee played bridesmaid at her sister Adrianna's LA wedding [40] in June 2012.
A pregnant Jessica Simpson [41] donned a bridesmaid dress for her friend's March 2012 wedding [42] in Palm Springs.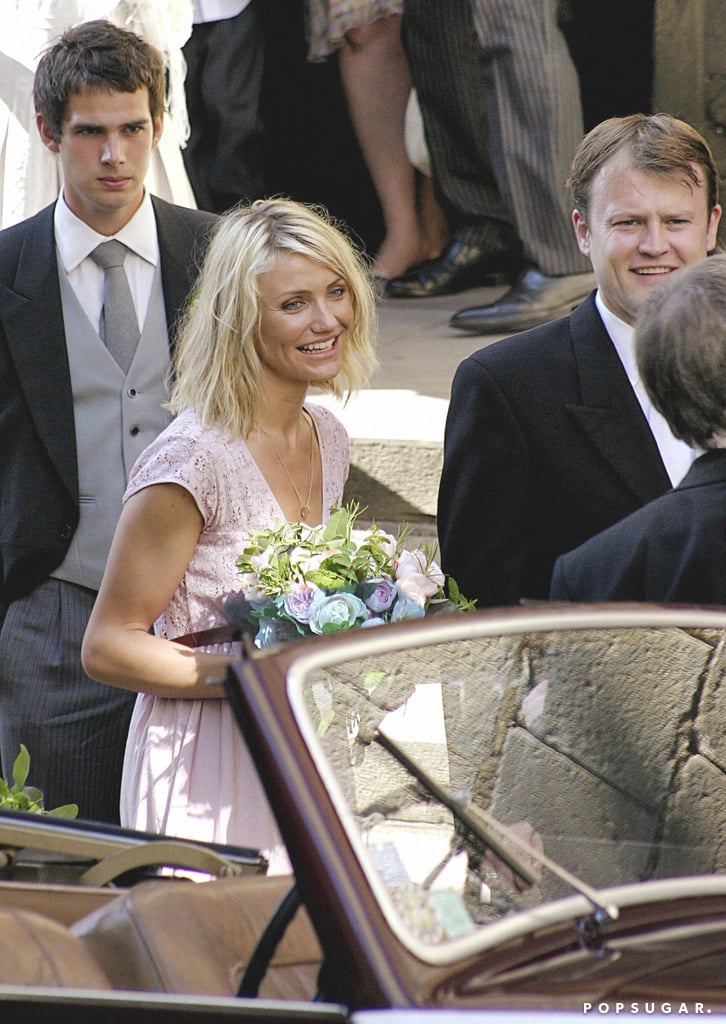 Cameron Diaz [43] traveled to the South of France to be a bridesmaid for a friend's wedding [44] in July 2006.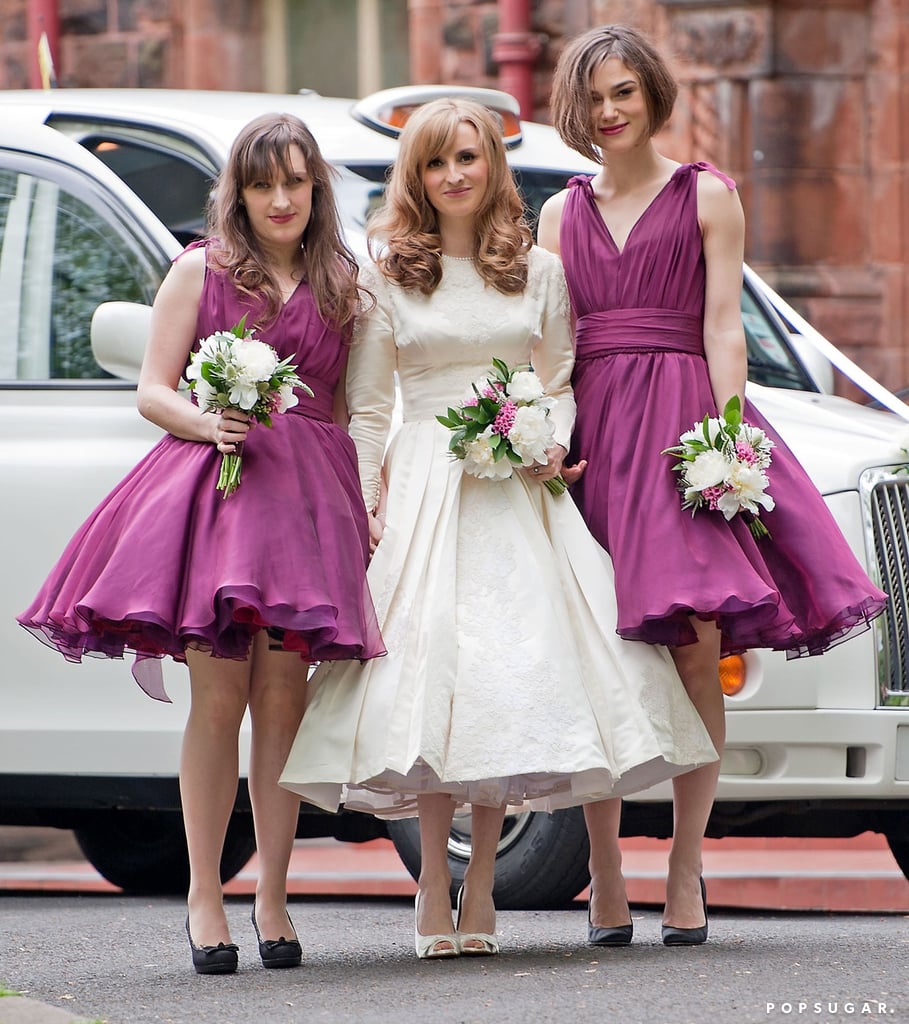 Keira Knightley [45] got together with her new sister-in-law after the April 2011 wedding [46] ceremony in Glasgow.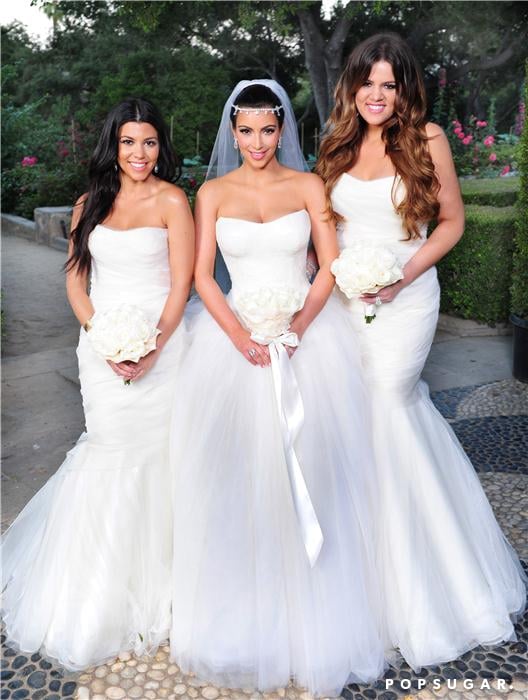 Kim Kardashian [47] had the support of her sisters Kourtney and Khloé at her August 2011 Montecito wedding [48] to Kris Humphries.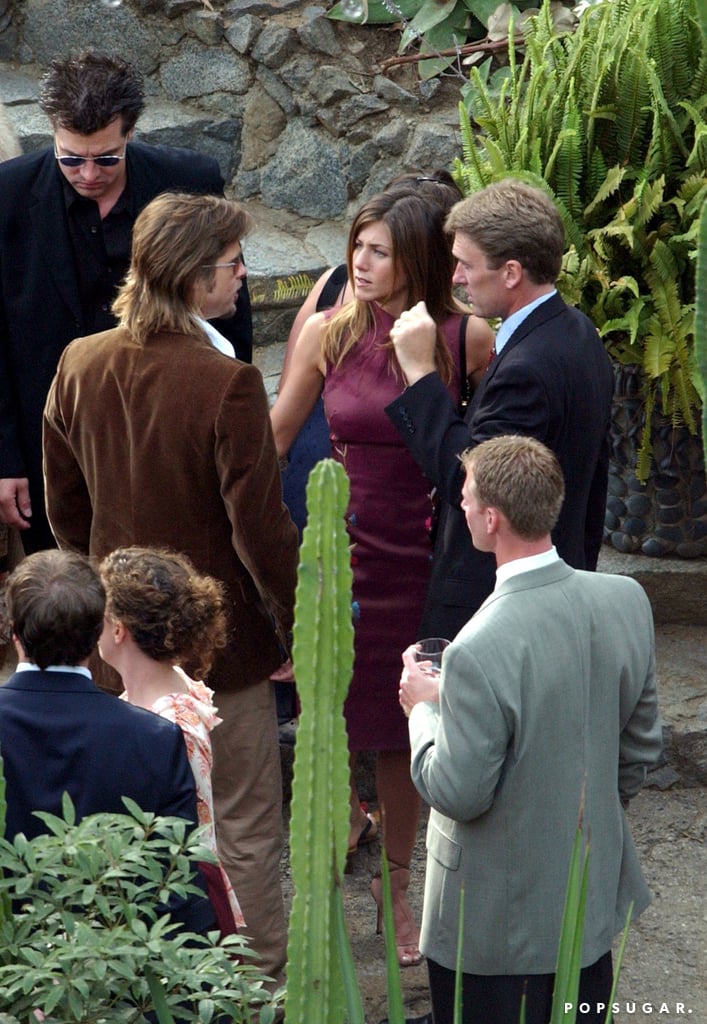 Brad Pitt [49] showed support for Jennifer Aniston [50] as a bridesmaid in a friend's LA wedding [51] in November 2002.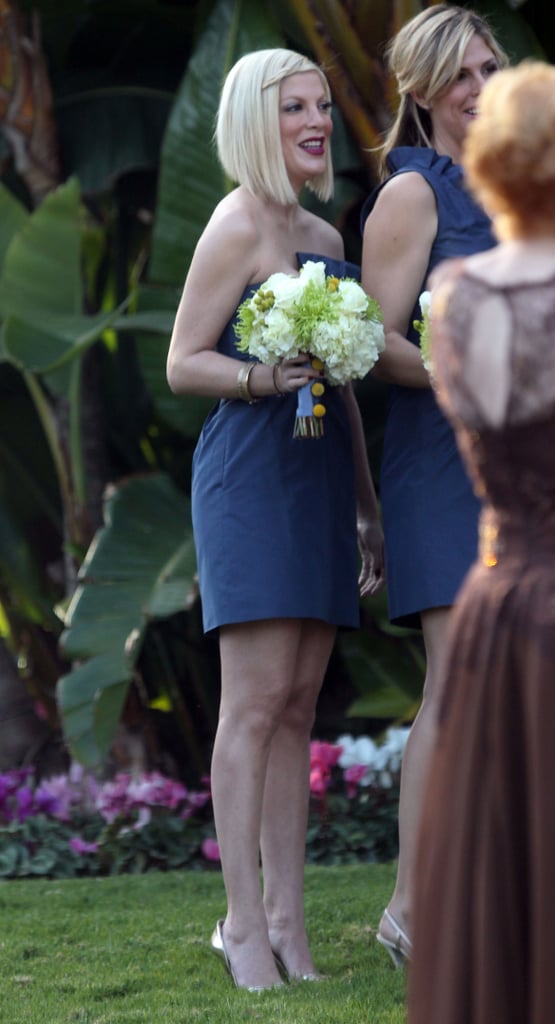 Tori Spelling [52] was honored as a bridesmaid on her friend's big day, which took place in Beverly Hills in January 2011.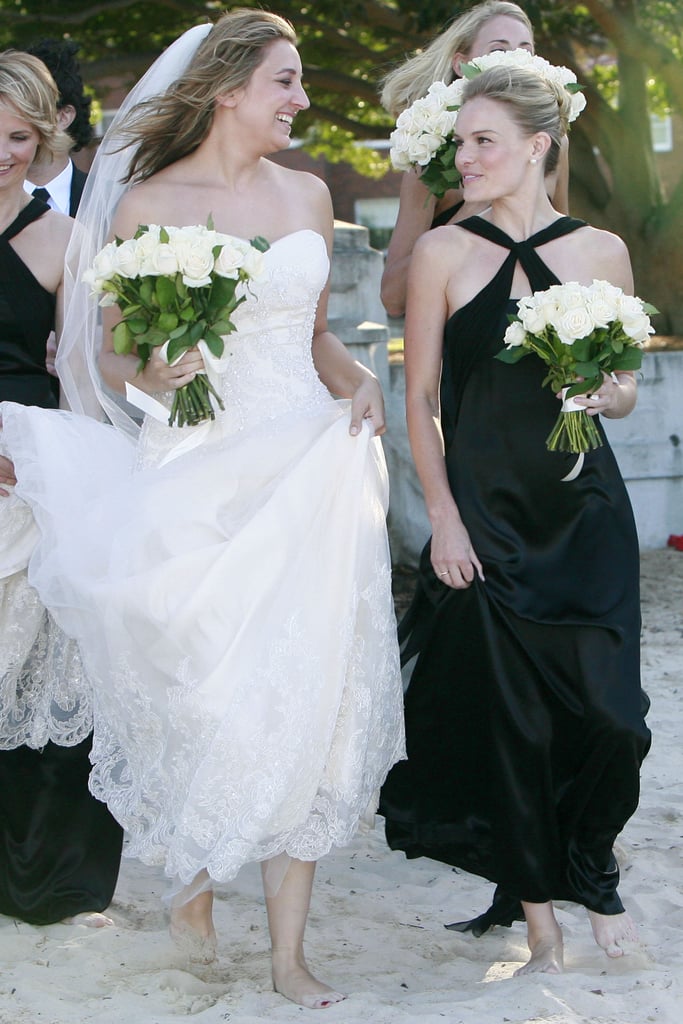 Kate Bosworth [53] shared a moment with the bride at a March 2008 wedding [54] in Sydney.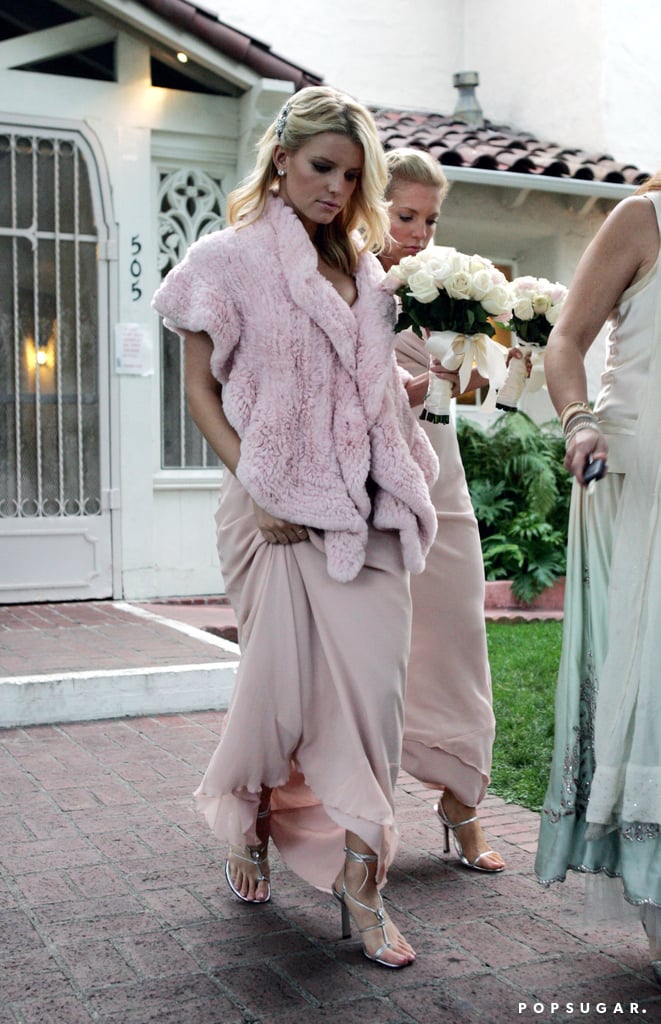 Jessica Simpson [55] was one of multiple maids at a pal's Beverly Hills nuptials in October 2004.
Kirsten Dunst [56] held a bouquet at her friend Molly's July 2012 wedding [57] in Santa Barbara.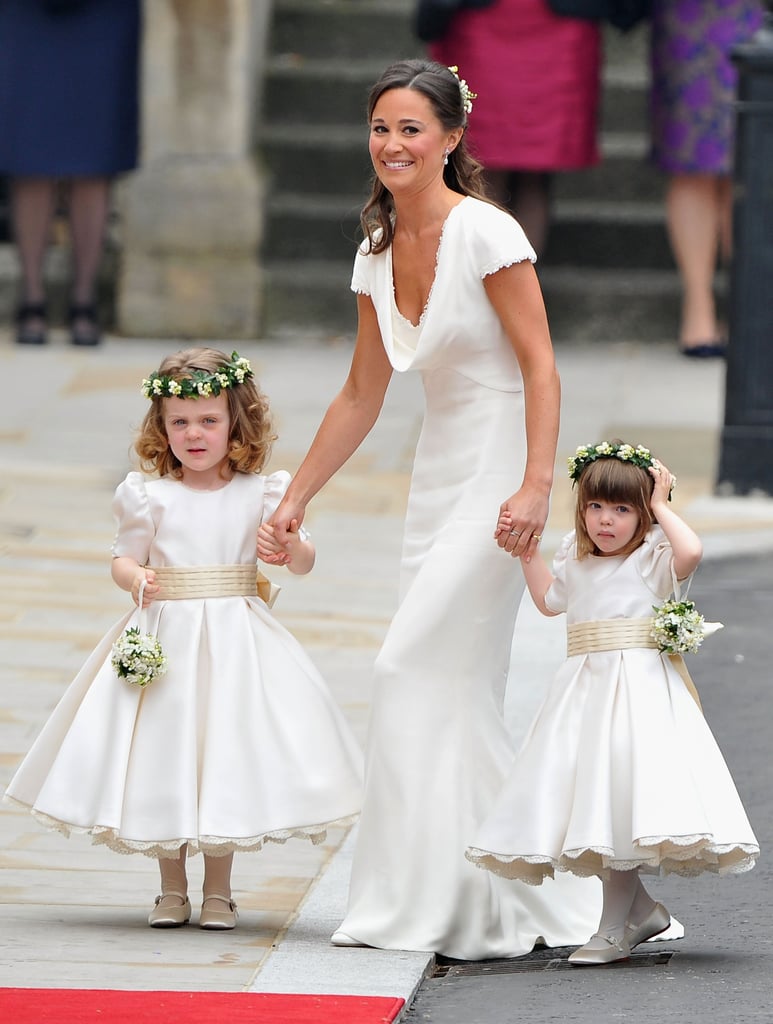 Pippa Middleton helped younger bridesmaids down the aisle at her sister Kate Middleton's London wedding [58] to Prince William in April 2011.
Ashley Greene [59] stepped into bridesmaid duties for her friend's wedding [60] in 2013.
Source: Instagram user makeupqueennyc [61]
Brooklyn Decker got goofy in a group snap during her pal's wedding [62].
Source: Instagram user brooklynddecker [63]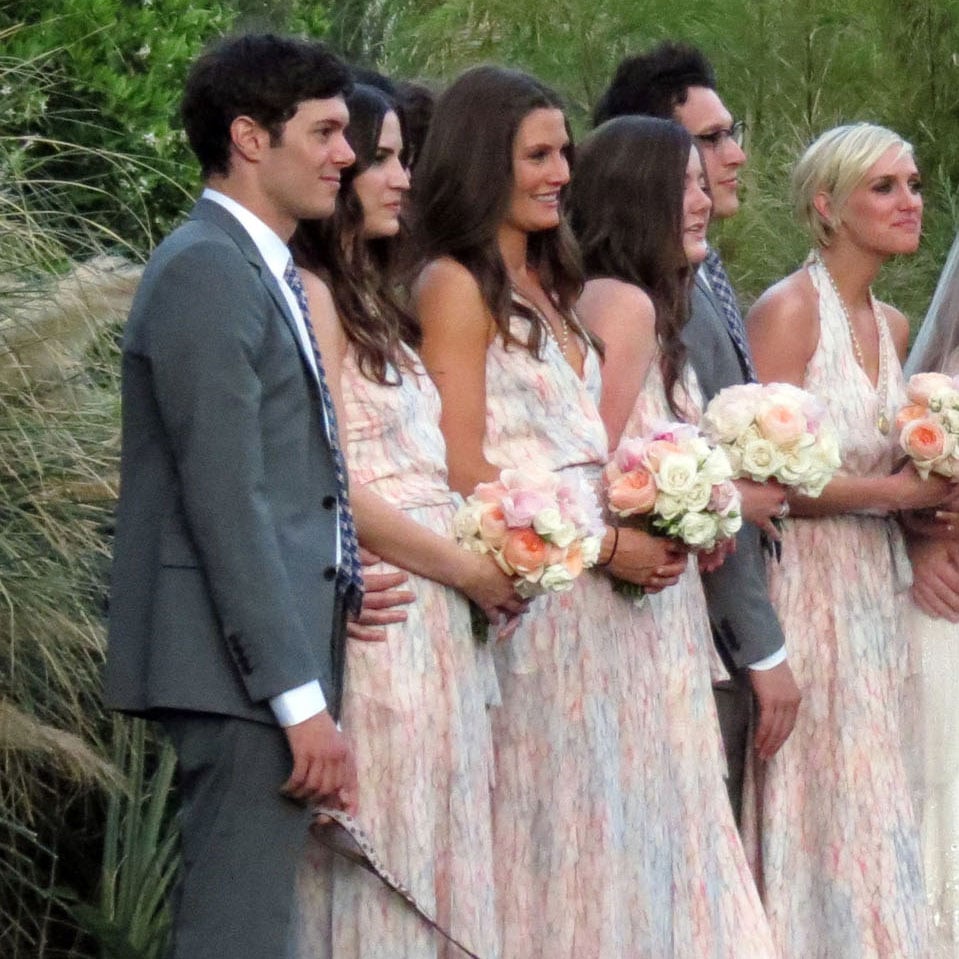 Adam Brody [64] and Ashlee Simpson [65] were just a few of the celebs in the wedding [66] party at a Palm Springs bash in March 2012.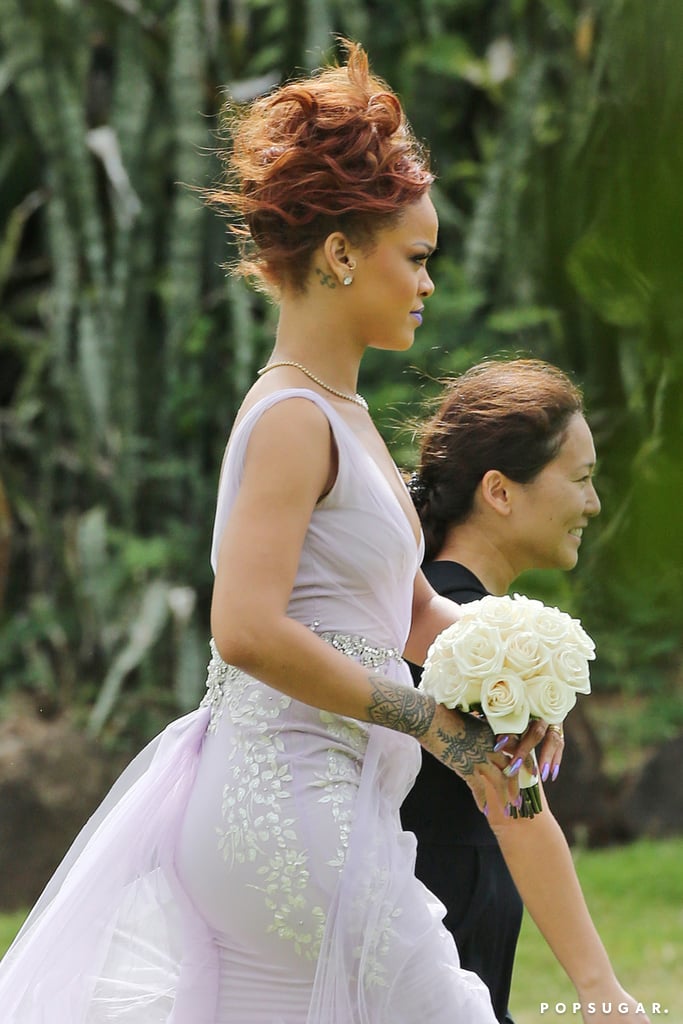 Rihanna [67] took on bridesmaid duties at her assistant's wedding [68] in Honolulu in April 2015.