In Hollywood, it's hard to keep your day-to-day life private, let alone a big event, but these celebrity couples managed to pull off the ultimate trick: keeping their weddings secret. From small elopements to elaborate-yet-hidden ceremonies, everyone from Kerry Washington to Gwyneth Paltrow [1] all exchanged vows without being caught. The latest duo to keep a wedding [2] hush-hush was Margot Robbie and Tom Ackerley [3], who wed in December. Keep reading for more stealth celebs, and then take a cue from them for your own elopement [4].
— Additional reporting by Tara Block and Aemilia Madden
Ashton Kutcher and Mila Kunis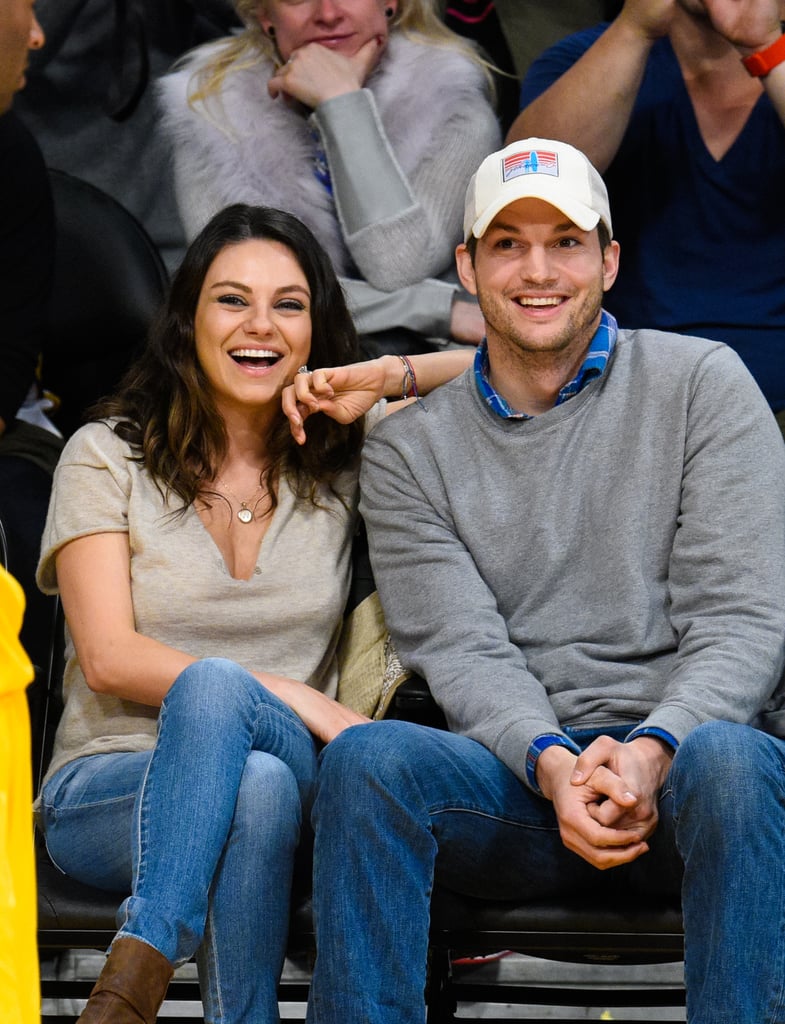 Months after welcoming their first child together in October 2014, rumors swirled that Ashton and Mila had gotten married. They finally made it official over Fourth of July weekend in 2015, tying the knot at the very private Secret Garden at Parrish Ranch in Oak Glen, CA.
Michael Phelps and Nicole Johnson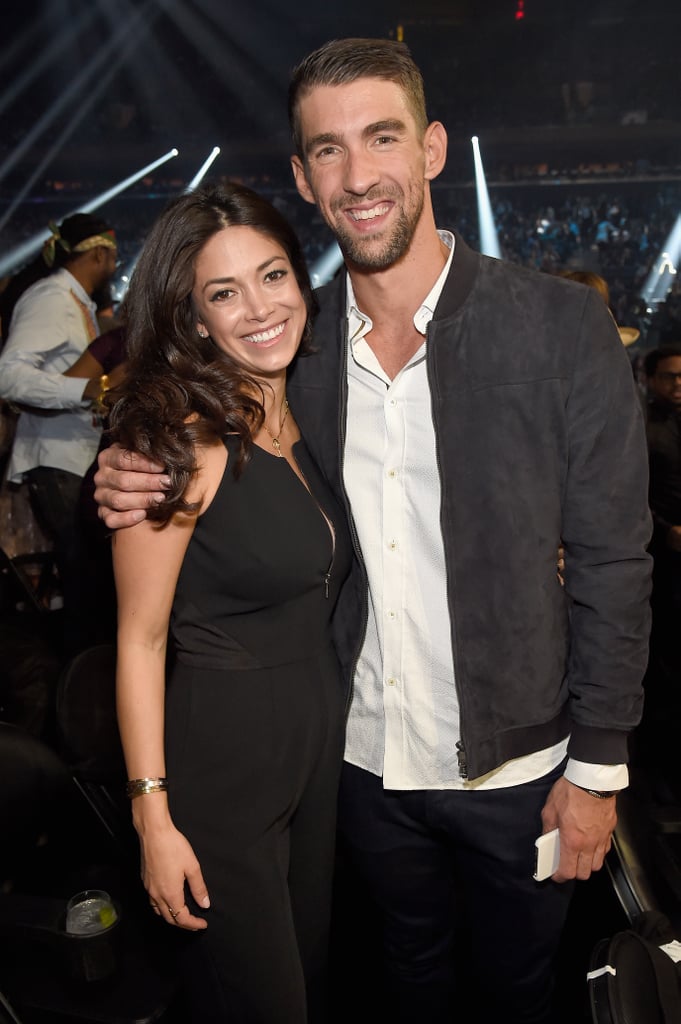 In October 2016, news broke that the Olympic swimmer had tied the knot with his longtime love [5] in a secret ceremony in Paradise Valley, AZ, on June 13. The ceremony was reportedly officiated by Michael's agent and close friend Peter Carlisle.
Margot Robbie and Tom Ackerley
The Suicide Squad actress wed longtime boyfriend Tom Ackerley in a secret ceremony [6] in Byron Bay, Australia, in December 2016.
Chelsea Peretti and Jordan Peele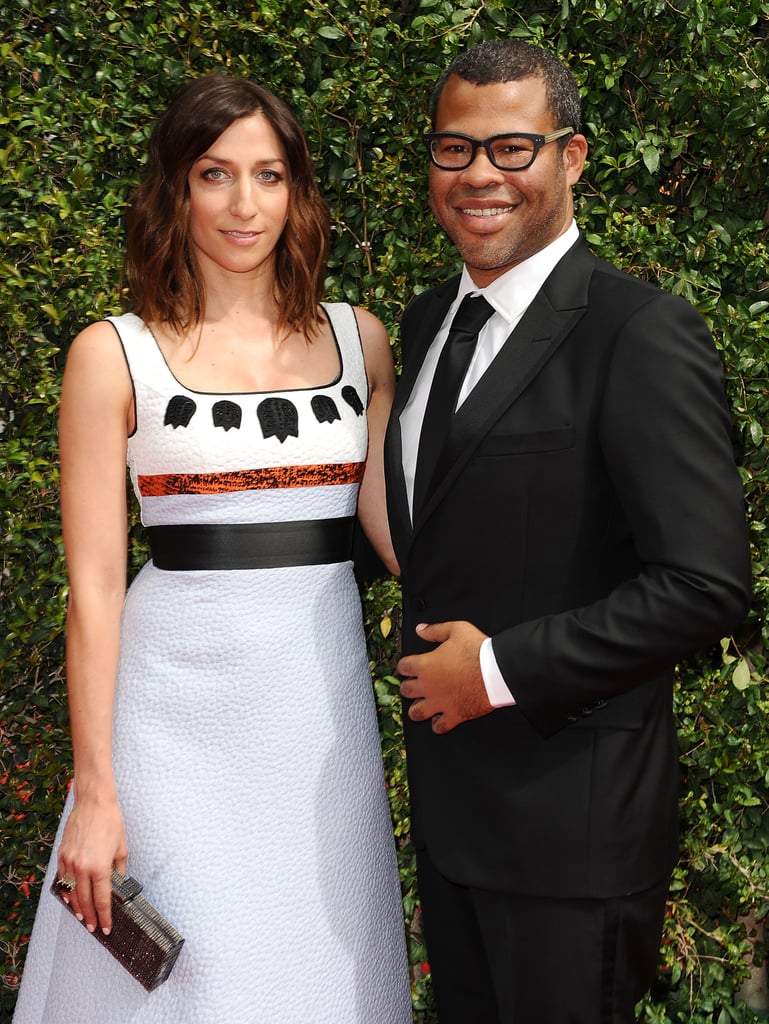 Brooklyn Nine-Nine star Chelsea Peretti and Jordan Peele (of Key & Peele) tied the knot in secret [7] in April 2016. The comedy couple got engaged in November 2015 after dating for two years. According to Chelsea's Instagram [8], she and Jordan only had one witness to their union: their adorable dog, who was clad in a tiny Hawaiian shirt.
Grace Gealey and Trai Byers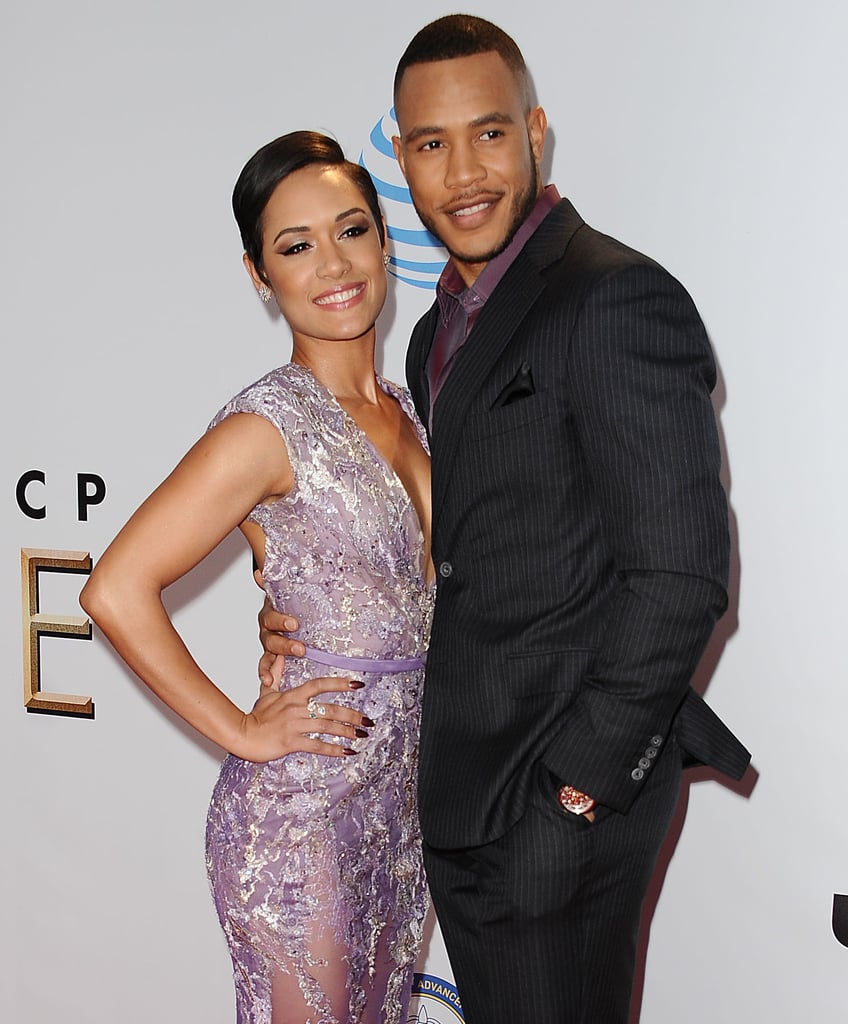 According to TMZ, these two wed in a private beach ceremony on Grand Cayman Island in April 2016.
Tom Brady and Gisele Bündchen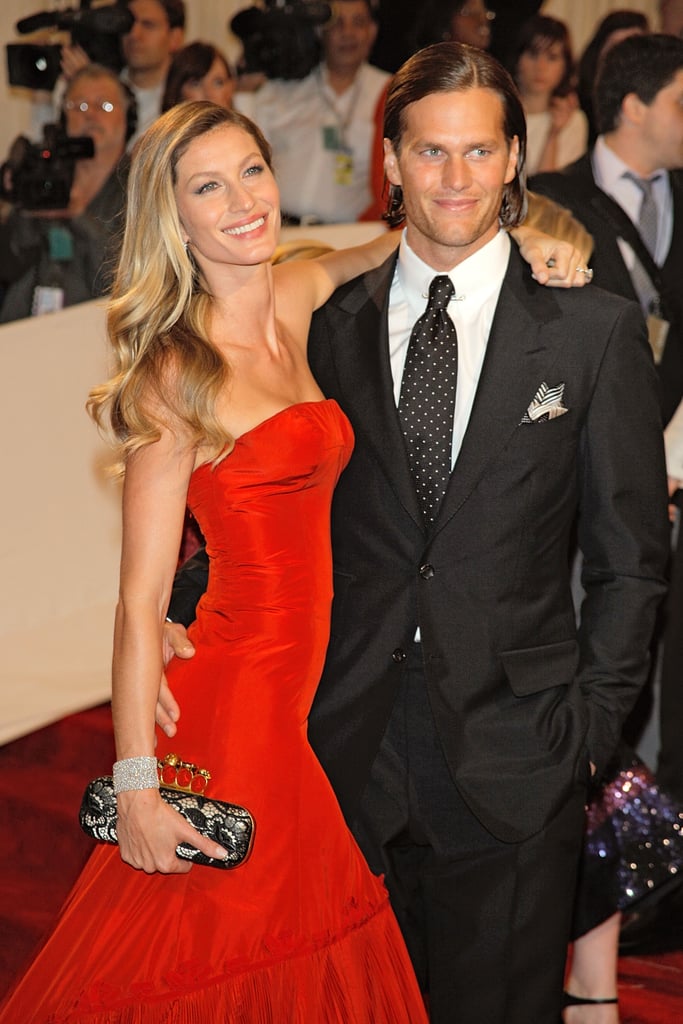 Supermodel Gisele Bündchen [9] married football star Tom Brady [10] in February 2009 in Santa Monica, CA. It was so secretive many of the guests thought the intimate Catholic ceremony was going to be a christening for Tom's baby with his ex Bridget Moynahan.
Zoe Saldana and Marco Perego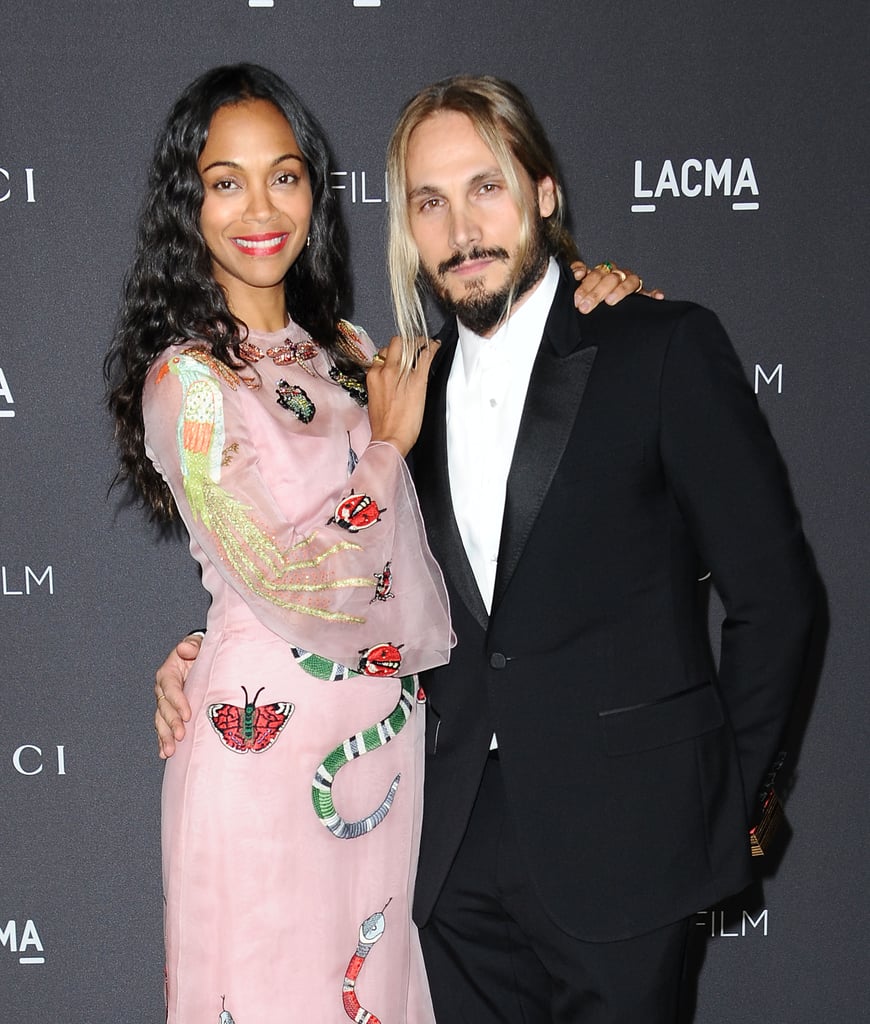 Zoe Saldana [11] and Marco Perego managed to keep their wedding under wraps for three months [12] after tying the knot in a supersecret ceremony in June 2013. She debuted a huge ring in September, and news of their London nuptials followed.
Ben Affleck and Jennifer Garner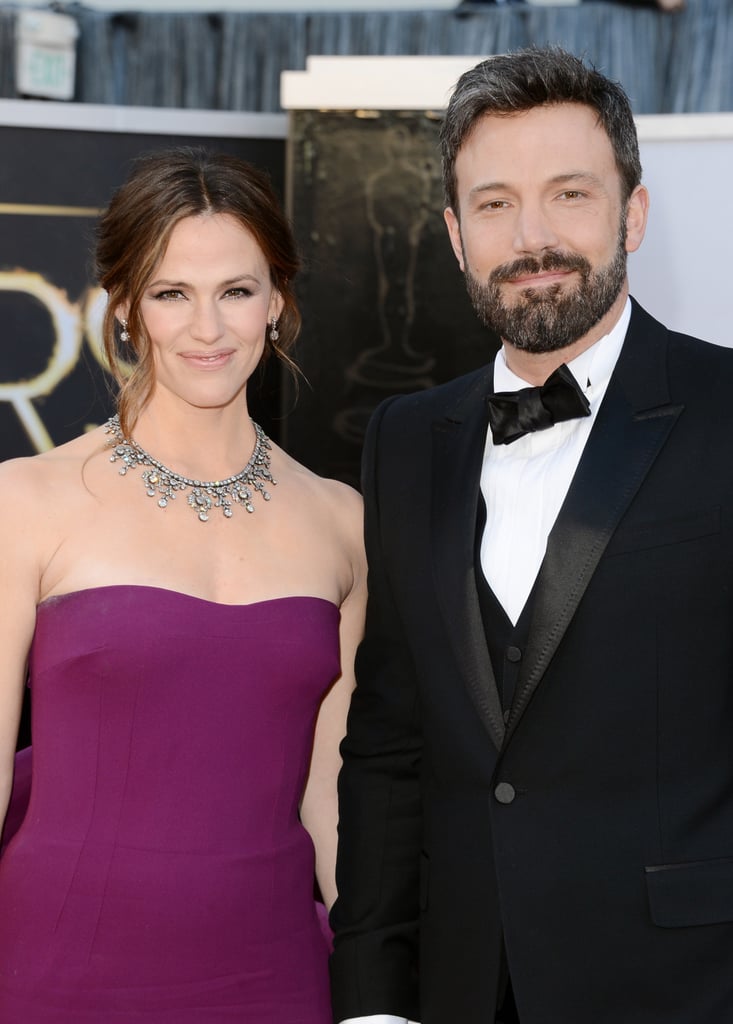 Ben Affleck [13] and Jennifer Garner [14] wed in June 2005 [15] when she was expecting their first child, Violet, in a private Turks and Caicos ceremony. The couple announced their divorce in June 2015.
Kristen Bell and Dax Shepard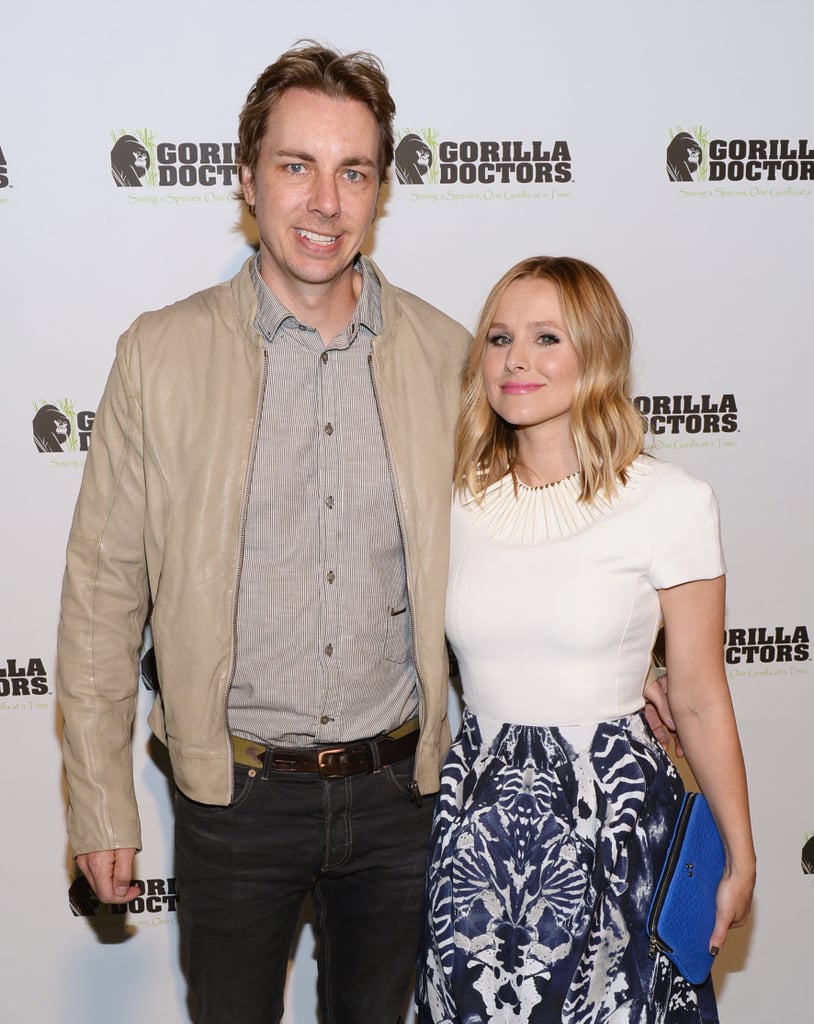 Kristen and Dax had a simple wedding at the Beverly Hills County Clerk's Office [16] in October 2013 after a four-year engagement. They famously vowed not to marry until their gay and lesbian friends were afforded the same right, which happened in California in June 2013.
Beyoncé Knowles and Jay Z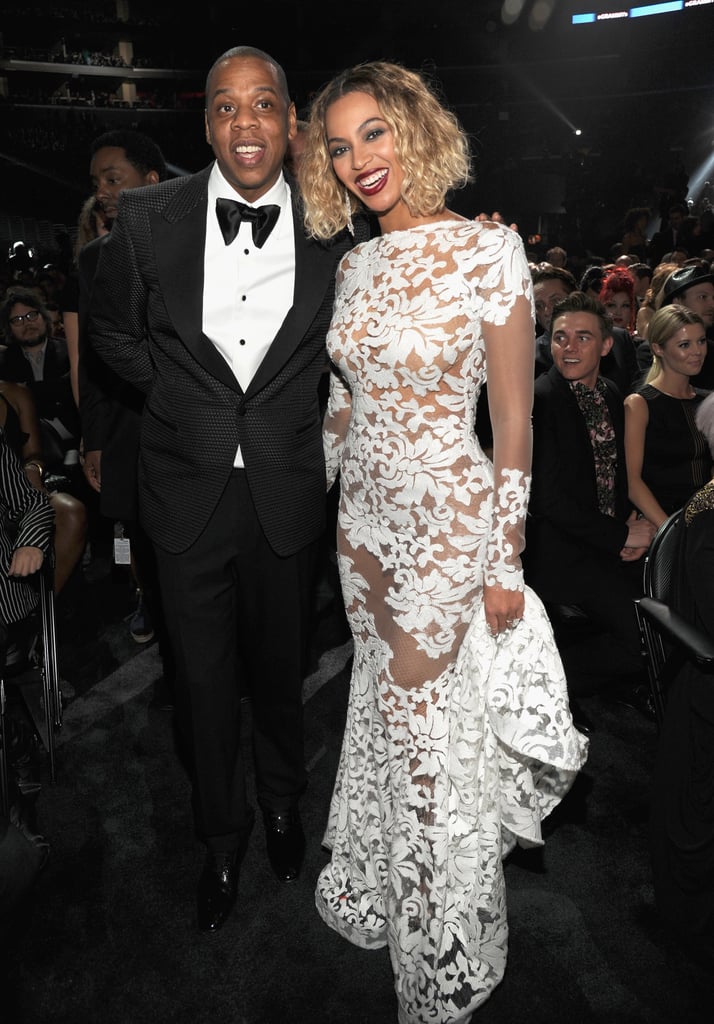 Beyoncé Knowles [17] and Jay Z pulled off a secret wedding in April 2008 [18] with only close friends and family at their NYC home.
Johnny Depp and Amber Heard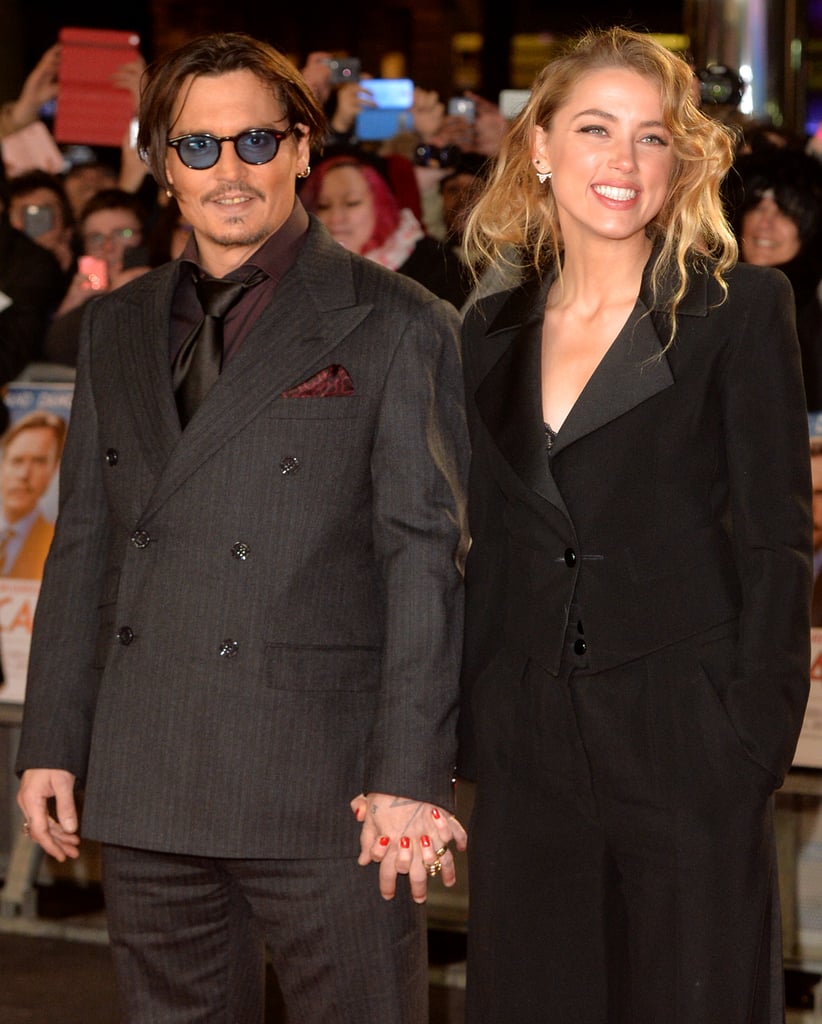 Rumors that the two were tying the knot swirled, but no one knew they had taken the plunge until after their Tuesday wedding [19] in February 2015 at their LA home. Amber filed for divorce [20] in May 2016.
Cameron Diaz and Benji Madden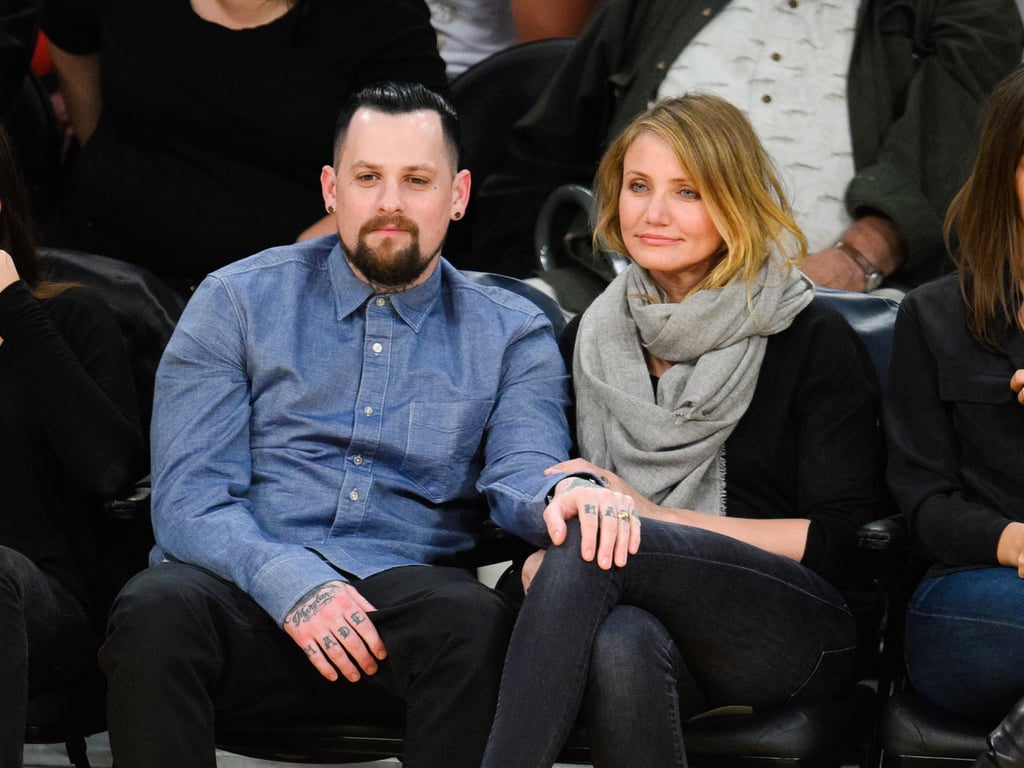 Cameron and Benji were together for less than a year before getting married at Cameron's Beverly Hills home in January 2015.
Sandra Bullock and Jesse James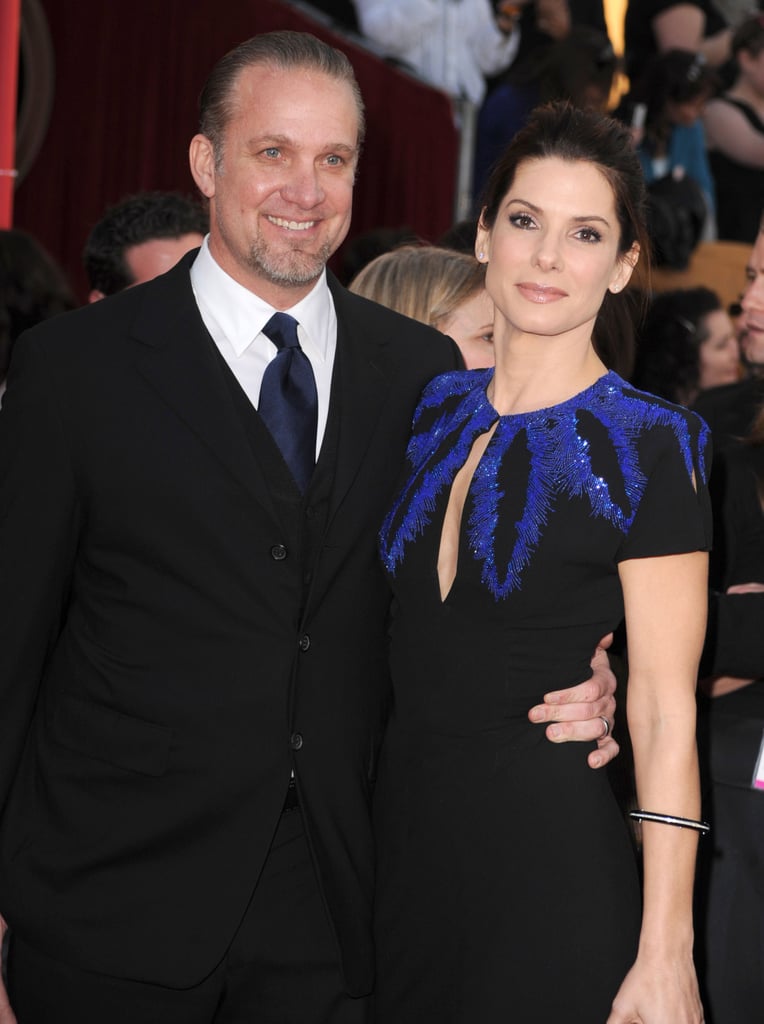 Sandra Bullock [21] and her now-ex-husband, Jesse James, told guests they would be attending her birthday barbecue but instead were surprised with a wedding in Solvang, CA, in July 2005 [22]. They later divorced in 2010.
Kelly Ripa and Mark Consuelos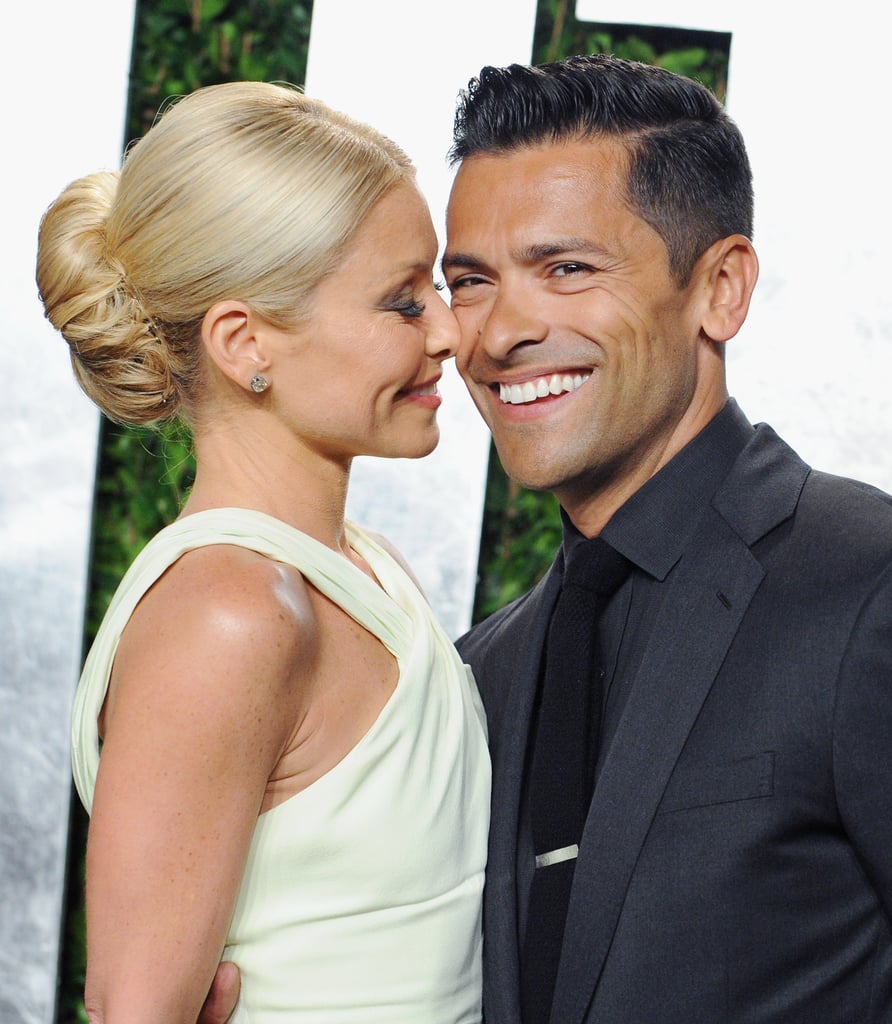 After only dating for one year, soap stars Kelly Ripa [23] and Mark Consuelos eloped in Vegas in 1996. They're still married and have three children together.
Angelina Jolie and Brad Pitt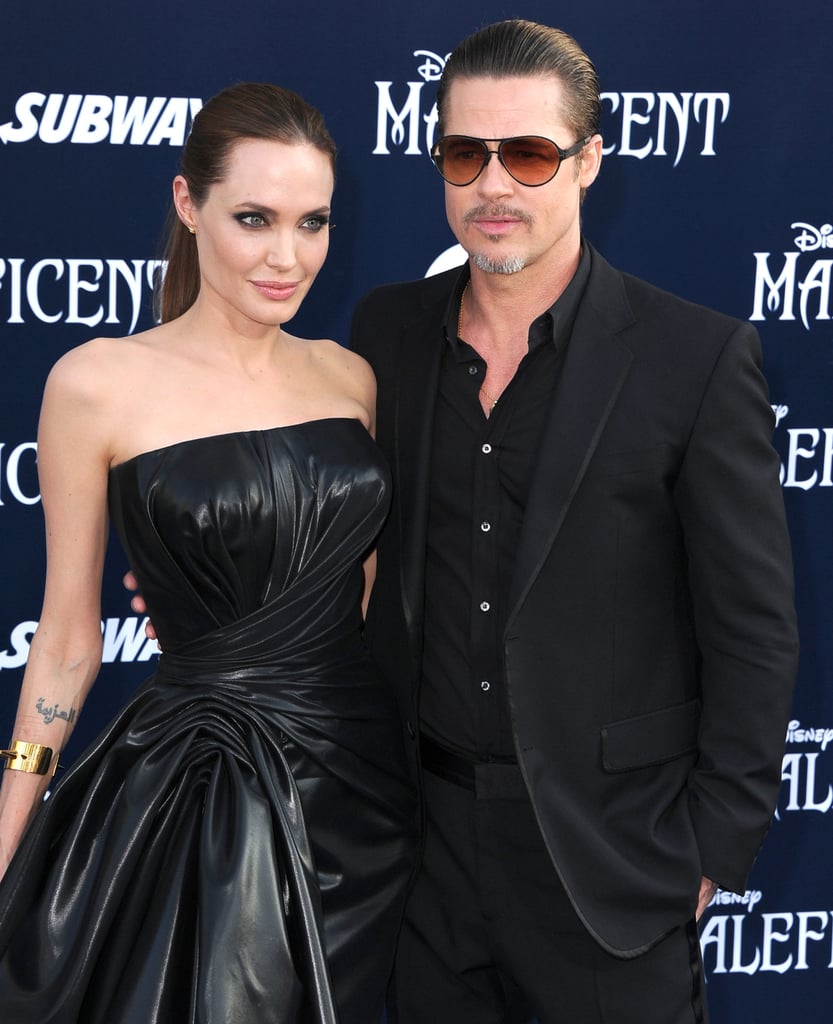 After getting engaged in 2012, Brad and Angelina tied the knot [24] on Aug. 23, 2014. The ceremony took place in France, and all six of Brad and Angelina's children were there to help them celebrate, though the couple managed to keep their planned nuptials under wraps from the public. The duo met on the set of the film Mr. & Mrs. Smith in 2005 and announced their plans to divorce [25] in September 2016.
Alicia Keys and Swizz Beatz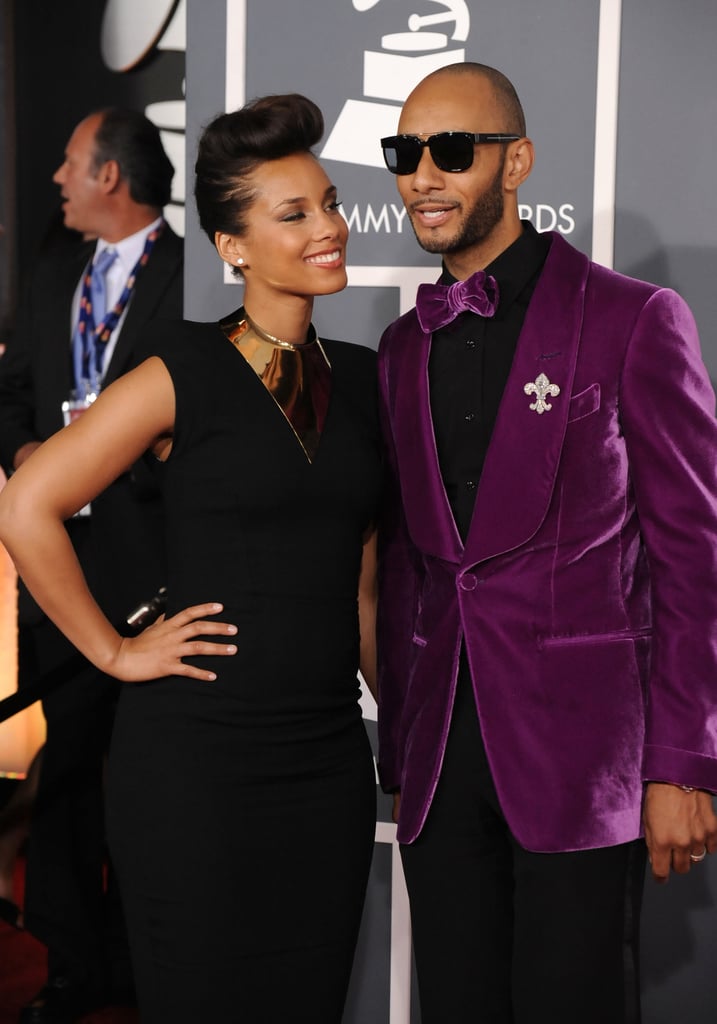 In 2010, a very pregnant Alicia Keys [26] wed Swizz Beatz in a secret wedding [27] ceremony at a private home on the Mediterranean Sea.
Megan Fox and Brian Austin Green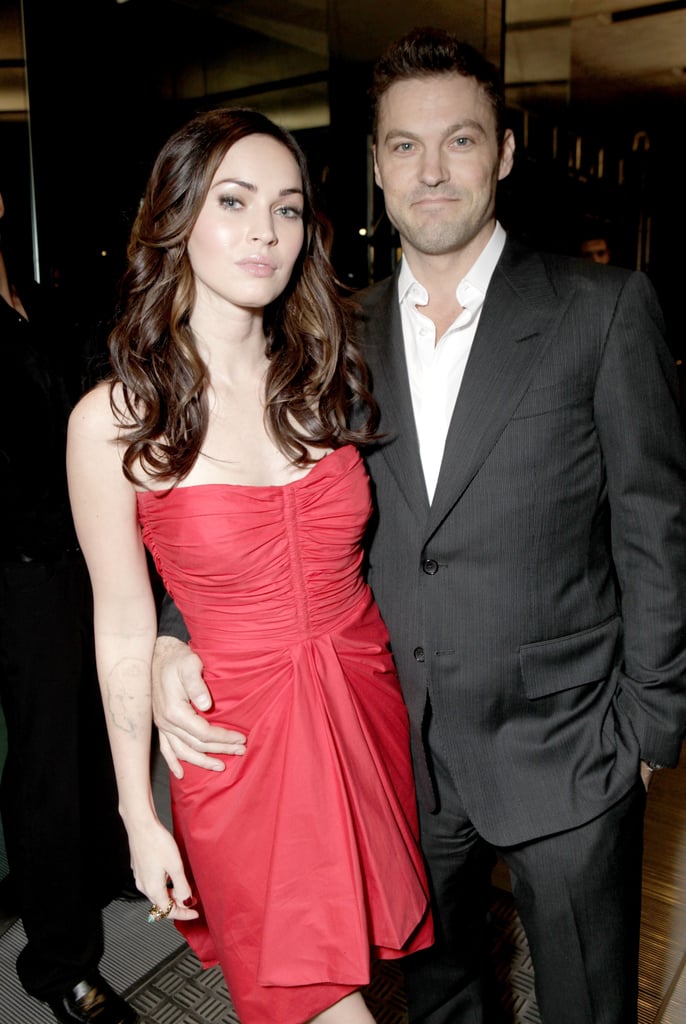 After calling off their engagement, sexy starlet Megan Fox [28] and Brian Austin Green [29] reunited just weeks before eloping in Hawaii in the Summer of 2010, where the only witness was his first son, Kassius. The couple split in August 2015 but rekindled their relationship the following year and welcomed their third child [30], son Journey, in August 2016.
Jodie Foster and Alexandra Hedison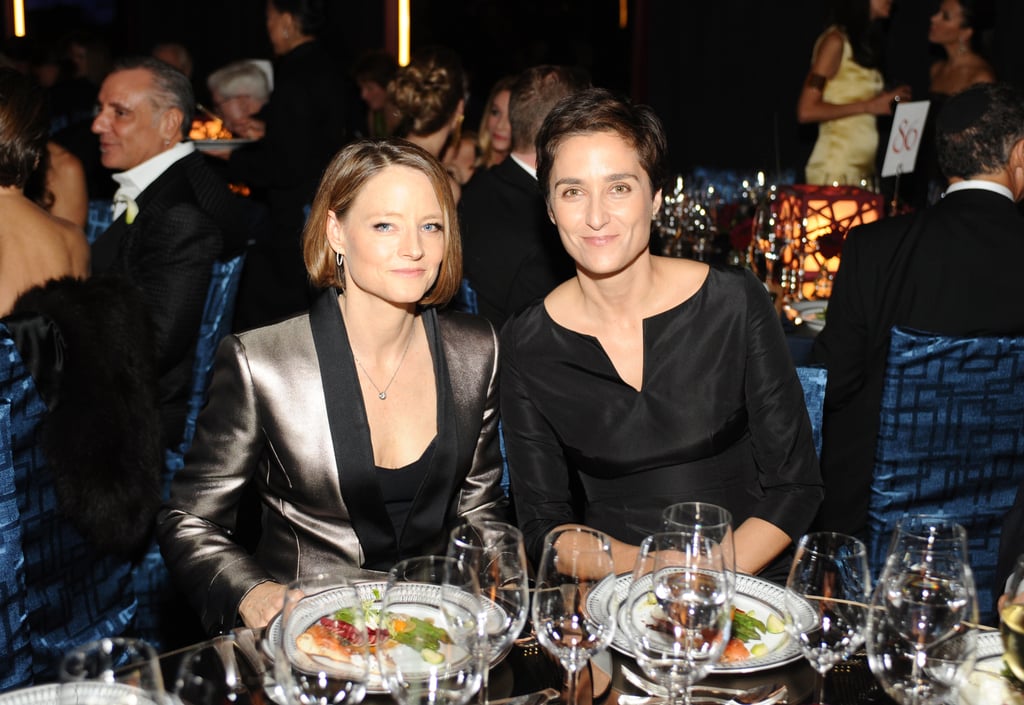 Jodie Foster [31] married her girlfriend, Alexandra Hedison [32], in a secret ceremony in April 2014.
Matt Bomer and Simon Halls
Matt Bomer got secretly married to his partner, Simon Halls, back in 2011, but didn't announce it until a May 2014 interview with Details magazine [33]. The couple has three children together.
Ginnifer Goodwin and Josh Dallas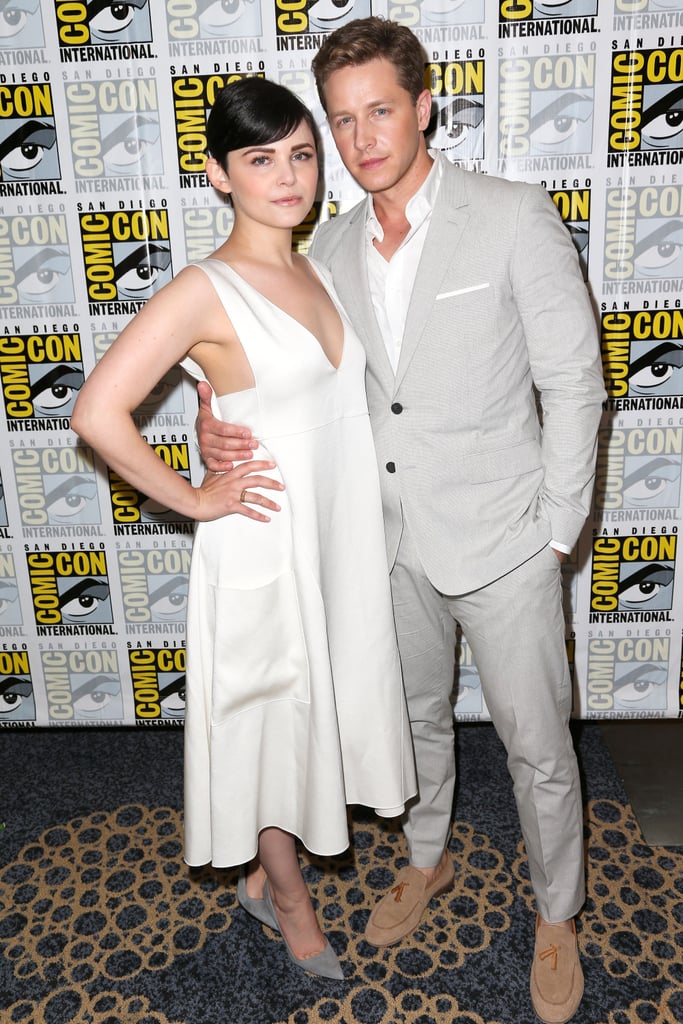 Once Upon a Time costars Ginnifer Goodwin and Josh Dallas got secretly married in April 2014 [34] after getting engaged in October 2013. They welcomed their first child the next month.
Adam Brody and Leighton Meester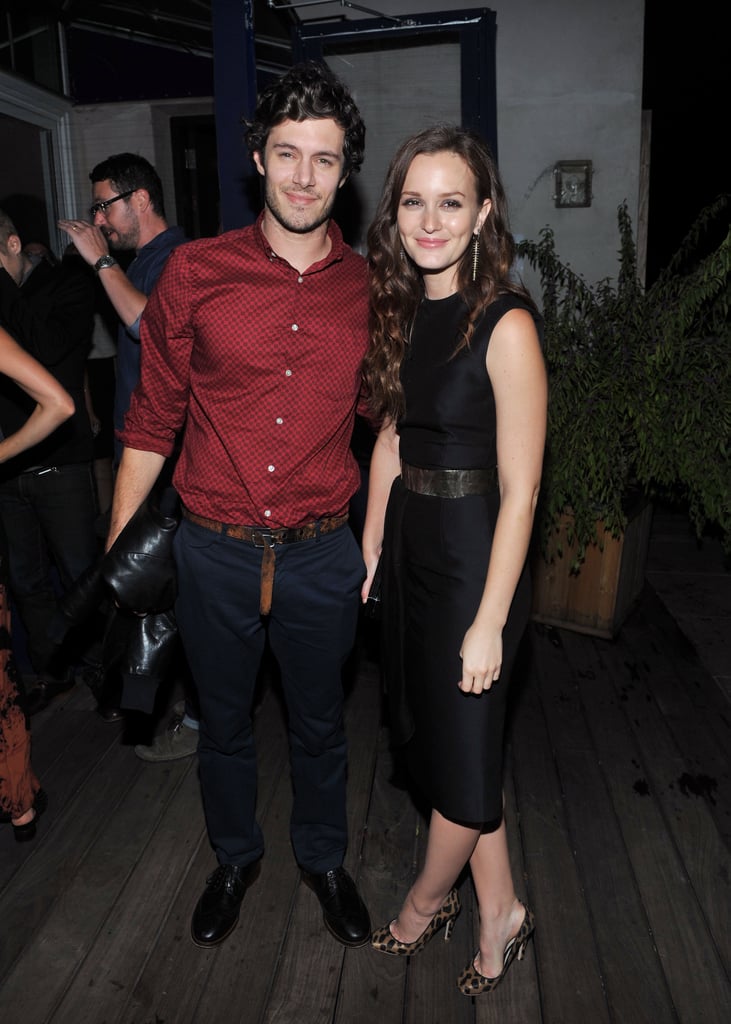 Adam Brody and Leighton Meester got secretly married [35] in February 2014, just three months after they announced their engagement.
Ryan Dorsey and Naya Rivera
Glee's Naya Rivera married her longtime friend Ryan Dorsey [36] in Cabo San Lucas, Mexico, in July 2014. Their secret wedding [37] came three months after she split from former fiancé Big Sean. The couple announced their split in November 2016.
Kimora Lee-Simmons and Tim Leissner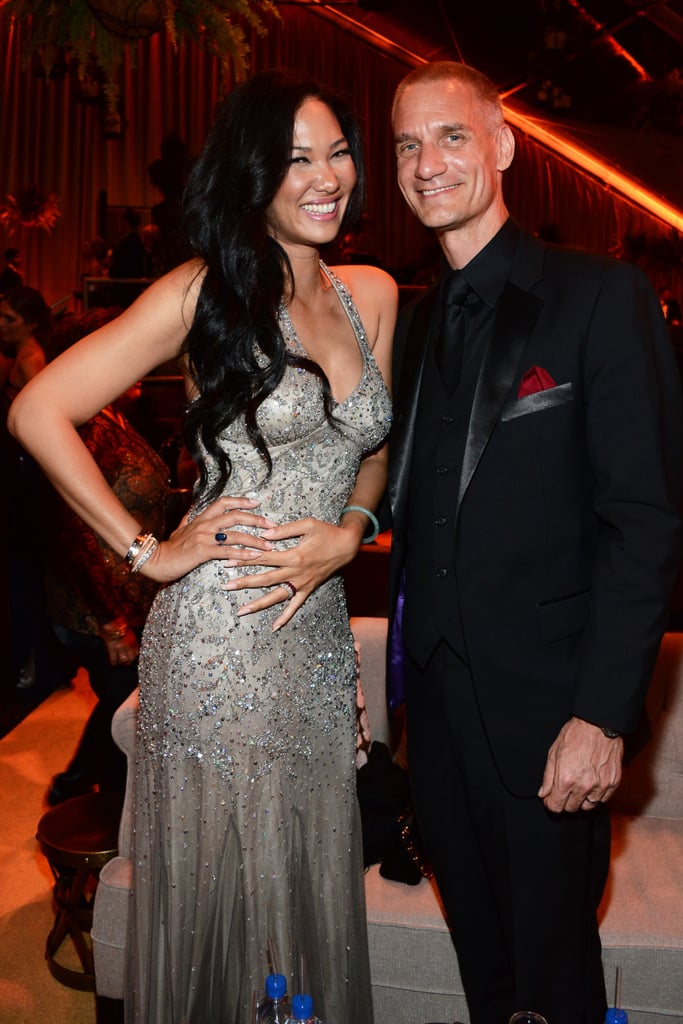 Kimora Lee-Simmons and Tim Leissner's secret wedding was revealed by her ex Russell Simmons [38] on Twitter in February 2014, with him explaining she is "happily married" and "Tim has been in the family for a while now."
Orlando Bloom and Miranda Kerr
In 2010, only a month after announcing their engagement, Orlando Bloom [39] and Miranda Kerr [40] had an undercover wedding [41] at an undisclosed location. The couple separated in 2013.
Evan Rachel Wood and Jamie Bell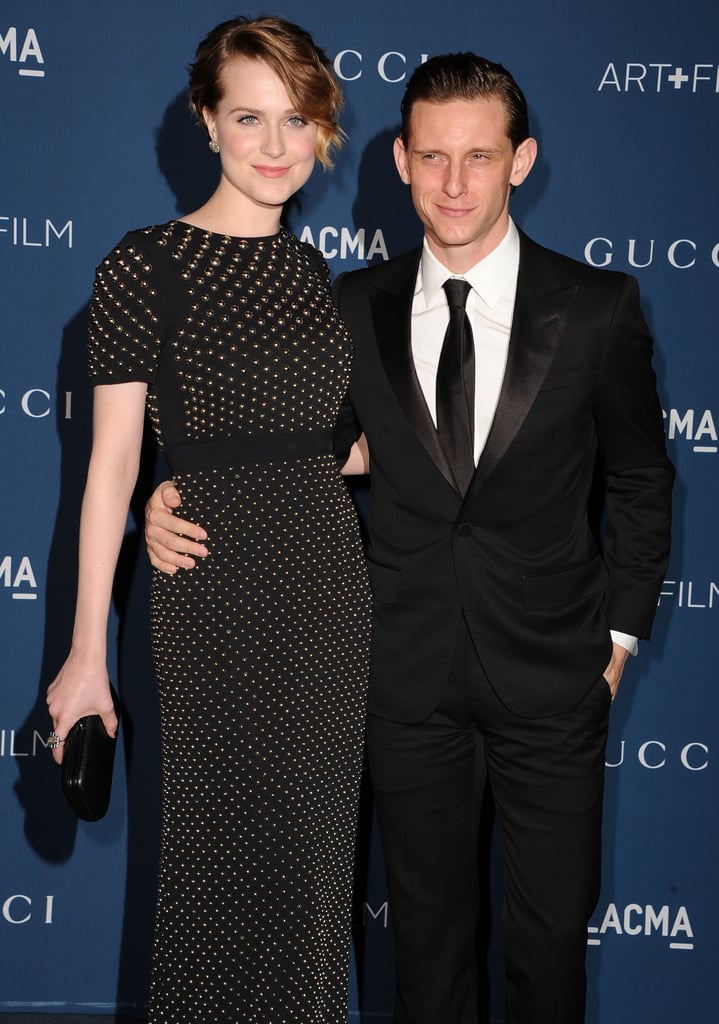 Evan Rachel Wood and Jamie Bell never officially confirmed their engagement, and then they got married in a secret ceremony [42] in November 2012. They later split in May 2014 [43].
Tori Spelling and Dean McDermott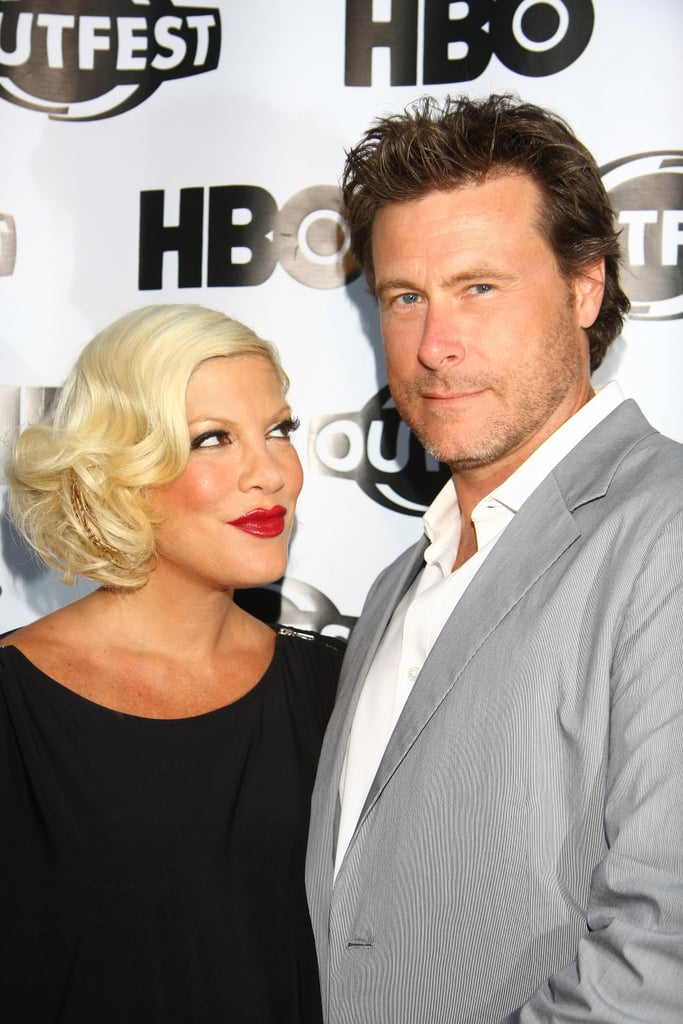 Tori Spelling [44] and Dean McDermott eloped on a private island in Fiji in 2006.
Julia Roberts and Danny Moder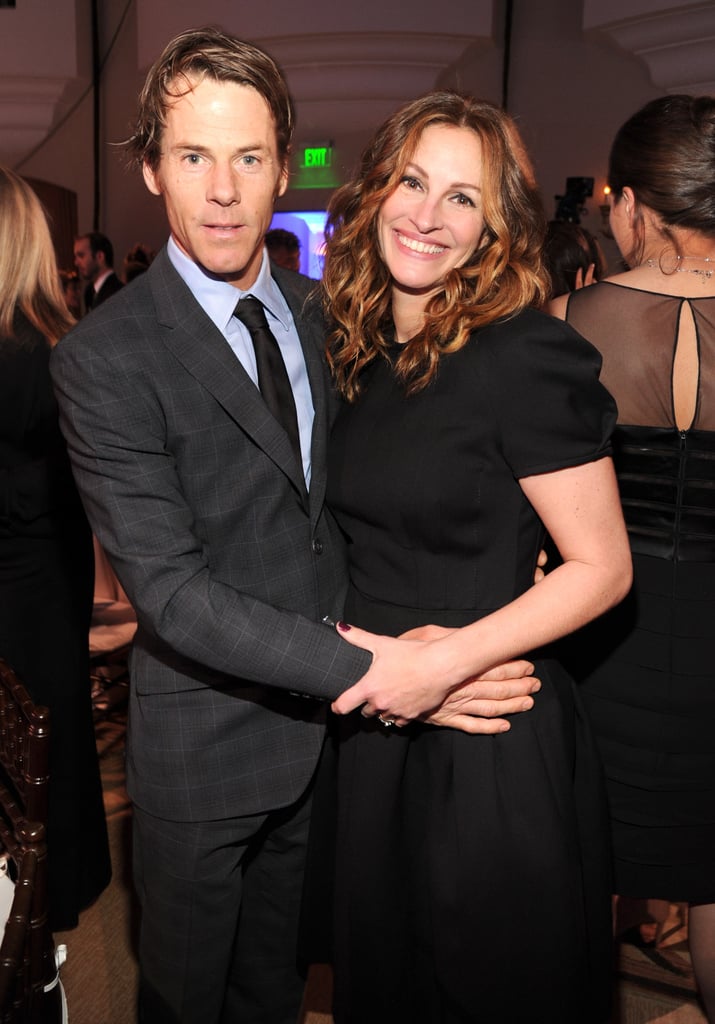 Julia Roberts [45] and Danny Moder surprised friends and family with an Independence Day wedding [46] at her New Mexico Ranch on July 4, 2002.
Kate Winslet and Ned Rocknroll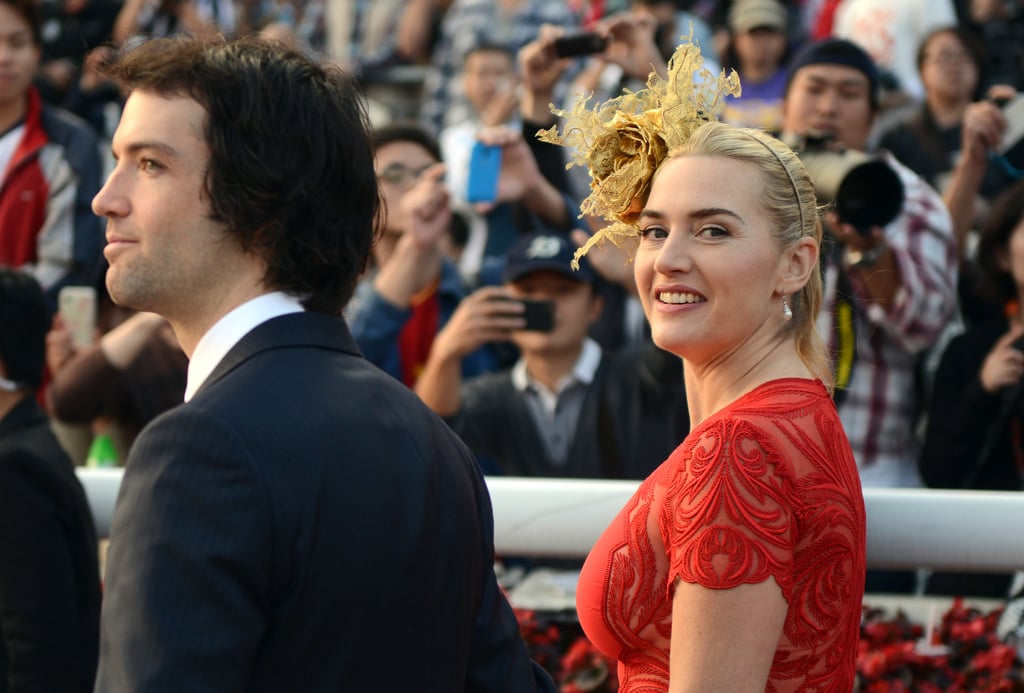 Kate Winslet [47] and Ned Rocknroll married in December 2012 in a completely secret ceremony [48] in upstate New York. Her Titanic costar Leonardo DiCaprio [49] gave her away so the bride and groom's parents wouldn't know about it.
Will Smith and Jada Pinkett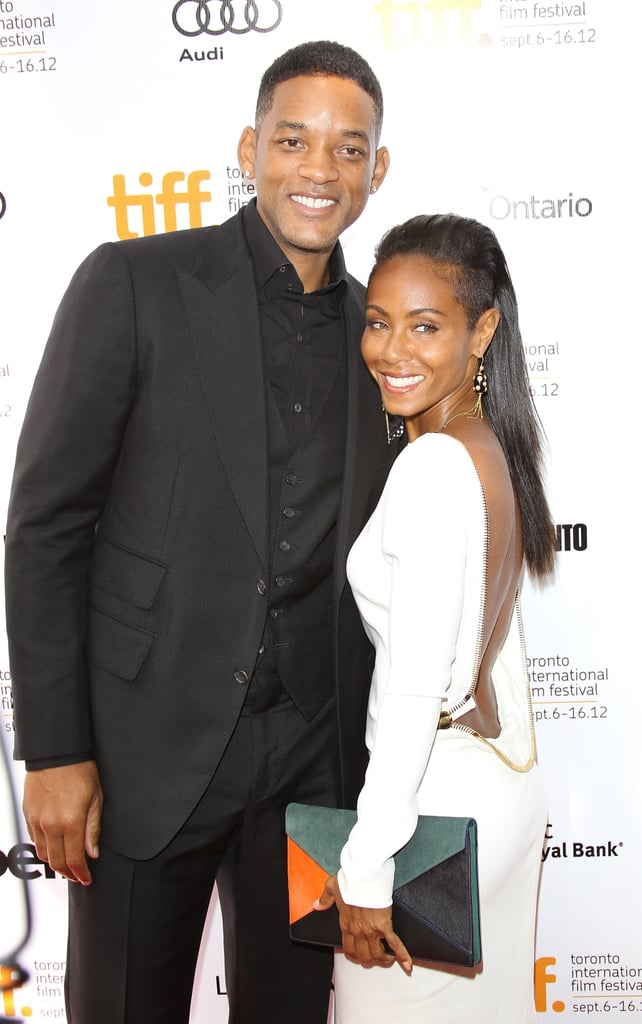 Will Smith and Jada Pinkett wed on New Year's Eve in 1997 [50], using crazy security measures to make sure their nuptials were a complete secret outside of Baltimore.
Kerry Washington and Nnamdi Asomugha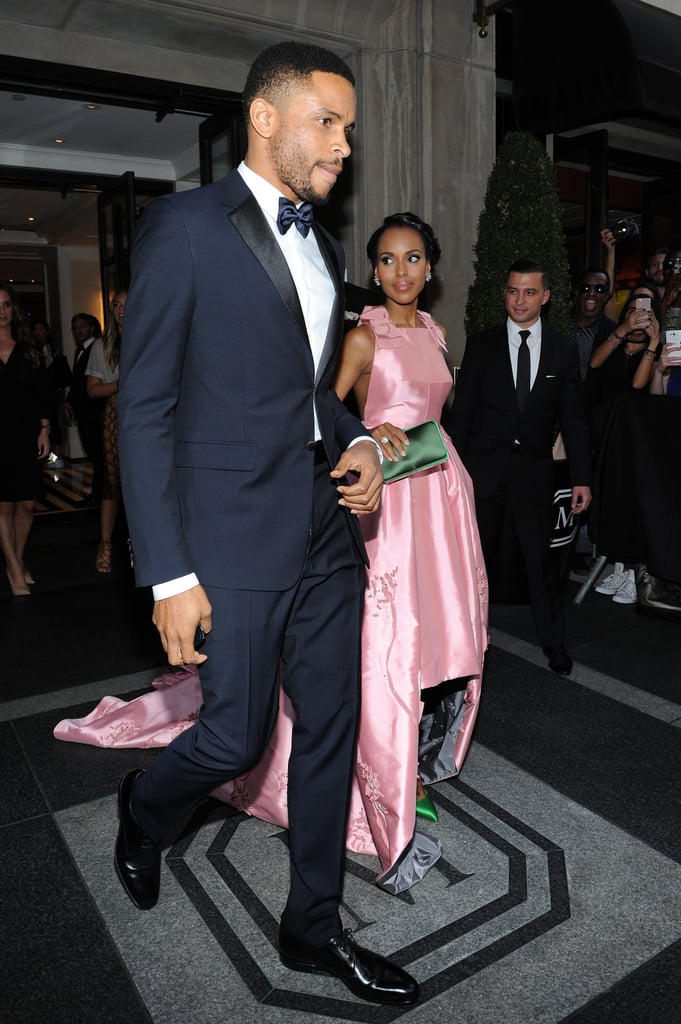 Kerry Washington married former San Francisco 49ers player Nnamdi Asomugha [51] in a private ceremony in Idaho in June 2013, but no one even knew they were dating until that Summer!
Scarlett Johansson and Ryan Reynolds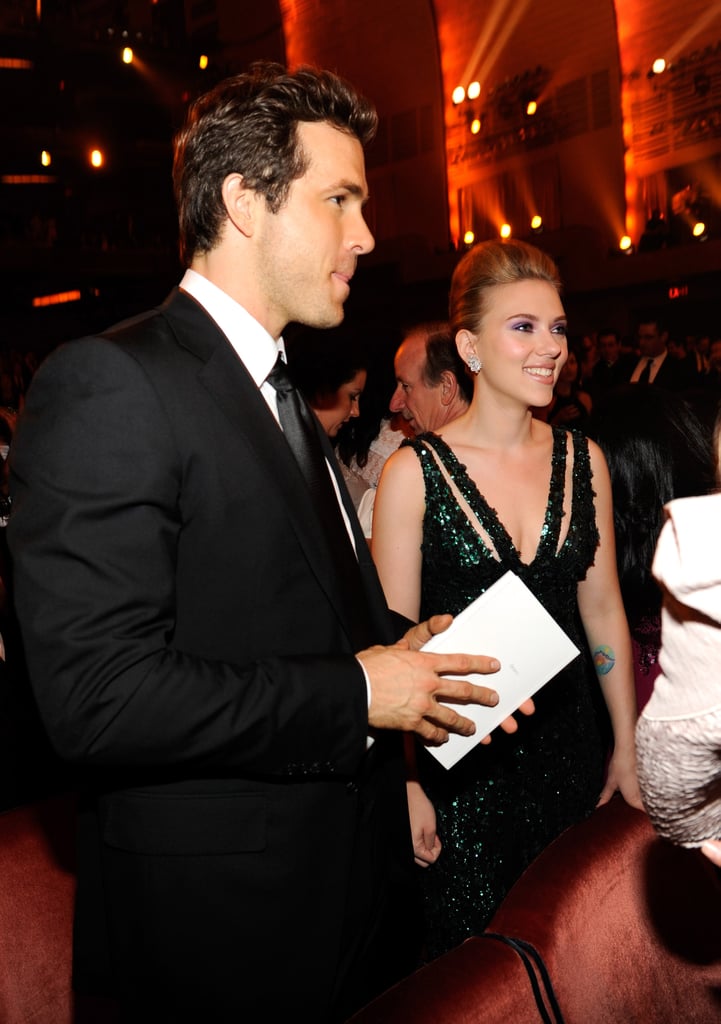 Scarlett Johansson [52] and Ryan Reynolds [53] chose a remote wilderness locale near Vancouver, British Columbia, Canada, when they quietly tied the knot in September 2008. But the marriage didn't last long; their divorce was finalized in 2011.
Ryan Reynolds and Blake Lively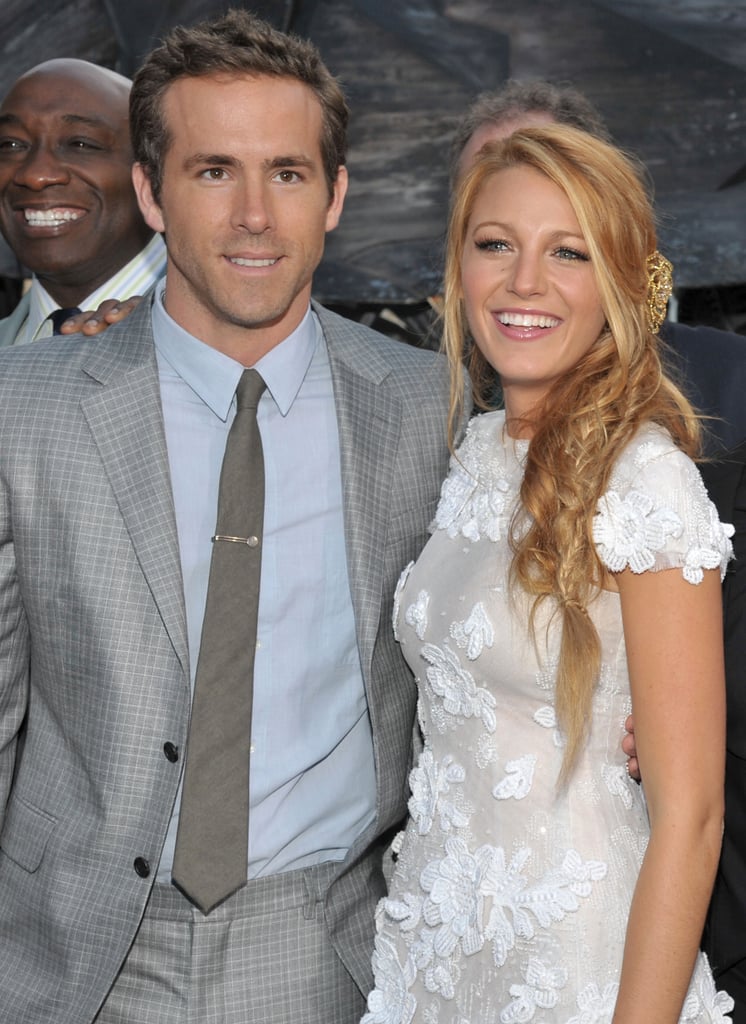 Ryan Reynolds [54] also secretly married his second wife, Blake Lively [55], in a September 2012 ceremony. This time, he swapped Vancouver for South Carolina, though.
Daniel Craig and Rachel Weisz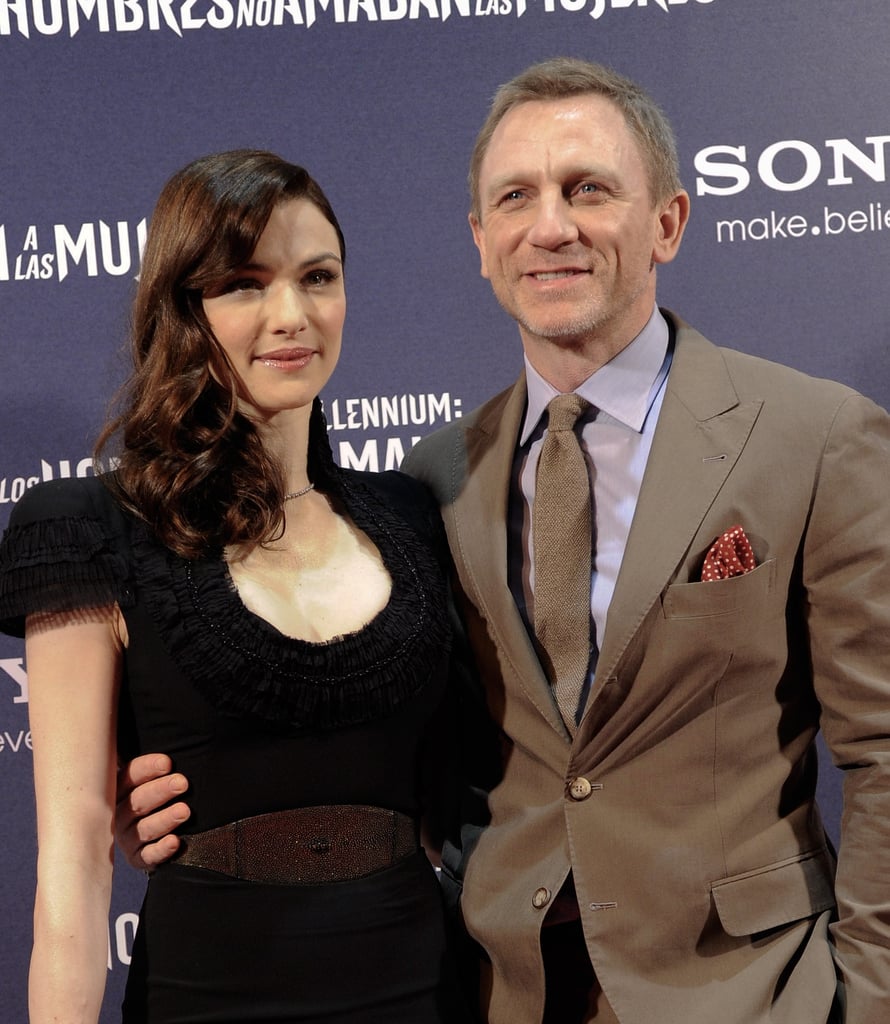 Rachel Weisz [56] and Daniel Craig [57] secretly wed in 2011 with only their children and two friends to witness.
Jessica Alba and Cash Warren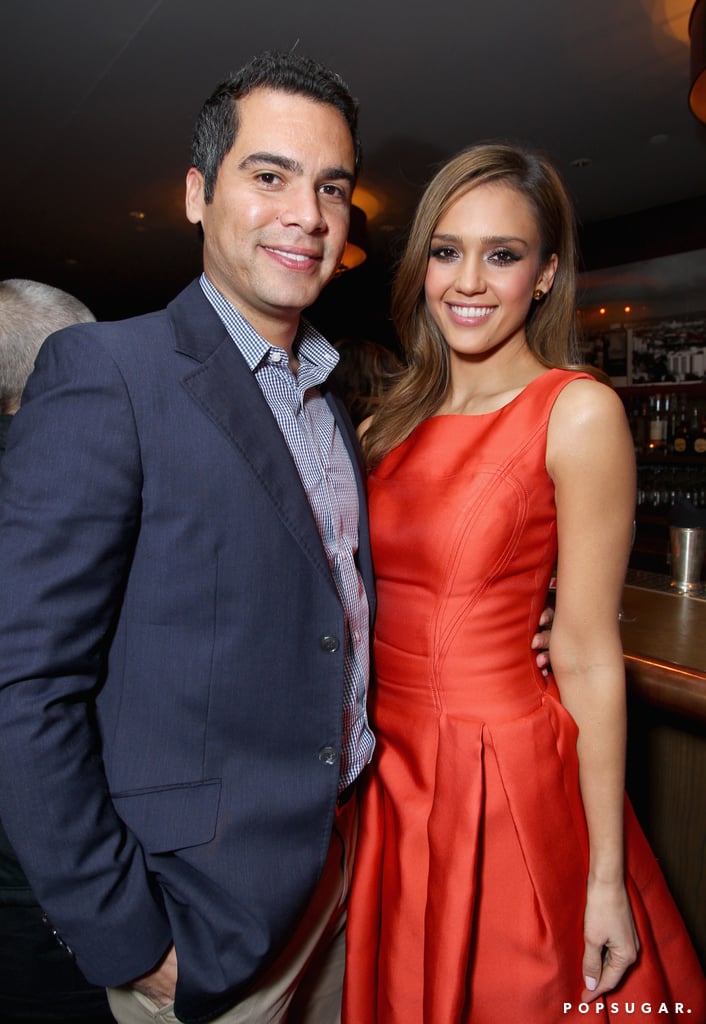 Jessica Alba [58] and Cash Warren secretly married in the Beverly Hills courthouse in 2008. There weren't any guests present, and Jessica's brother didn't even know about it until Us Weekly called him to comment!
Sacha Baron Cohen and Isla Fisher
After being a couple for eight years and having one child together, Sacha Baron Cohen and Isla Fisher [59] married in March 2010 in Paris. The marriage was kept so hush-hush that the six guests present didn't even know about the wedding [60] until right before the ceremony.
Gwyneth Paltrow and Chris Martin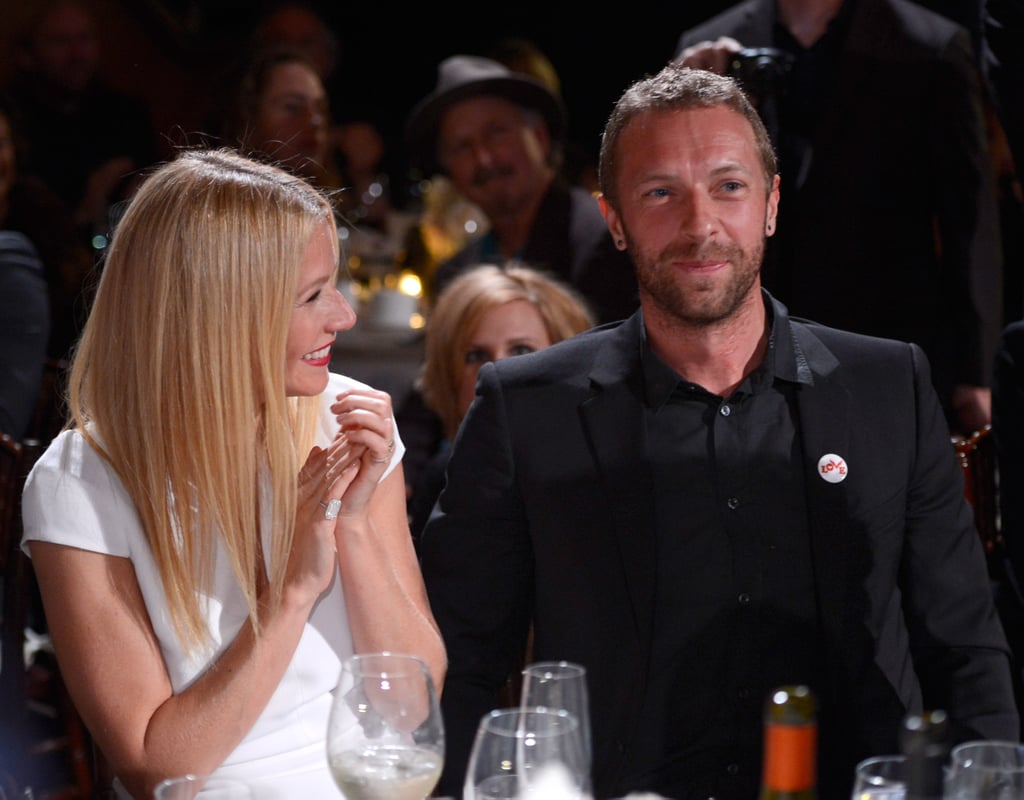 Gwyneth Paltrow [61] eloped with Coldplay frontman Chris Martin [62] in a Southern California hotel ceremony in 2003. The couple split in March 2014.
Britney Spears and Jason Alexander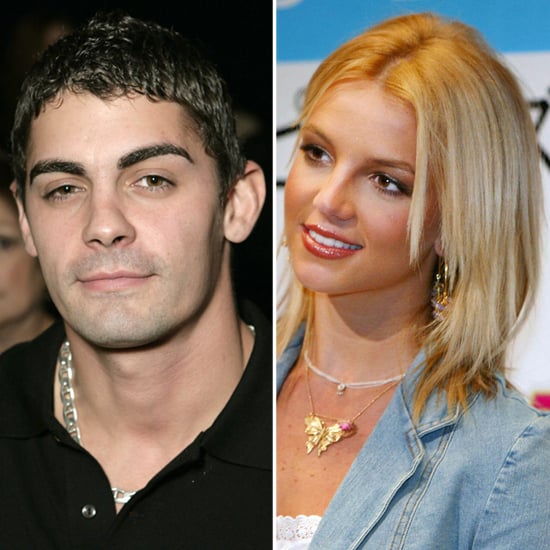 Britney Spears [63] wed high school boyfriend Jason Alexander in Vegas in 2004. Needless to say, the marriage was quickly annulled. Six months later, she wed now-ex-husband Kevin Federline [64] in an unofficial ceremony — they didn't have a prenup agreement, so it wasn't official for three weeks.
Penélope Cruz and Javier Bardem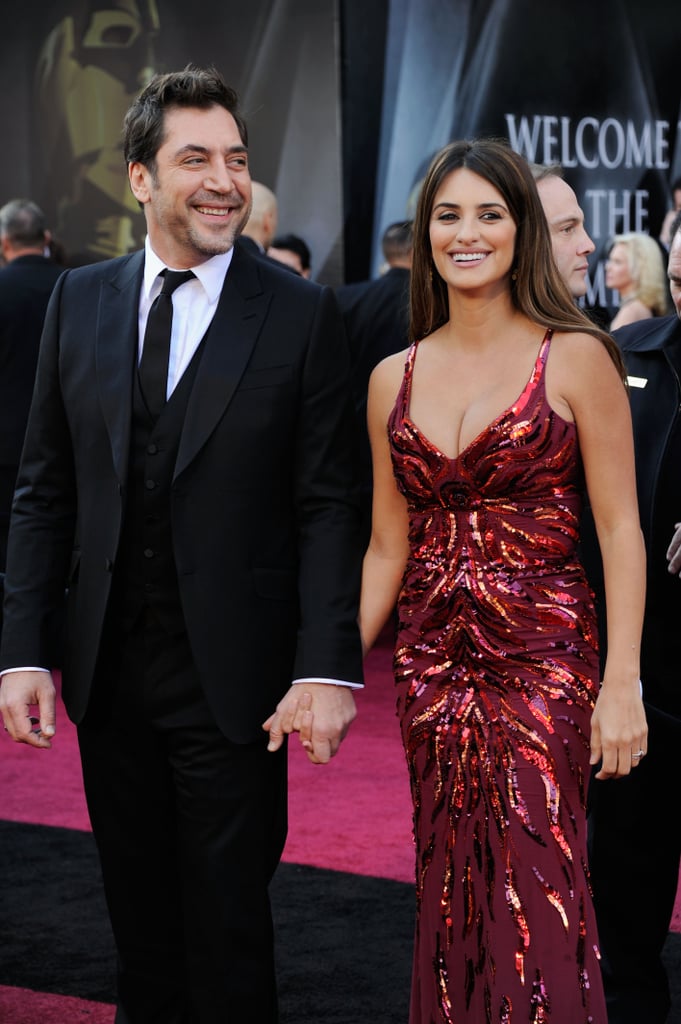 Out of the public eye, Penélope Cruz and Javier Bardem [65] said their "I dos" in front of a small group of family and friends in the Bahamas in July 2010.
Emily Maynard and Tyler Johnson
Former Bachelorette Emily Maynard wed fiancé Tyler Johnson [66] in a secret ceremony in June 2014. They told guests they would be at an engagement party.
Mariah Carey and Nick Cannon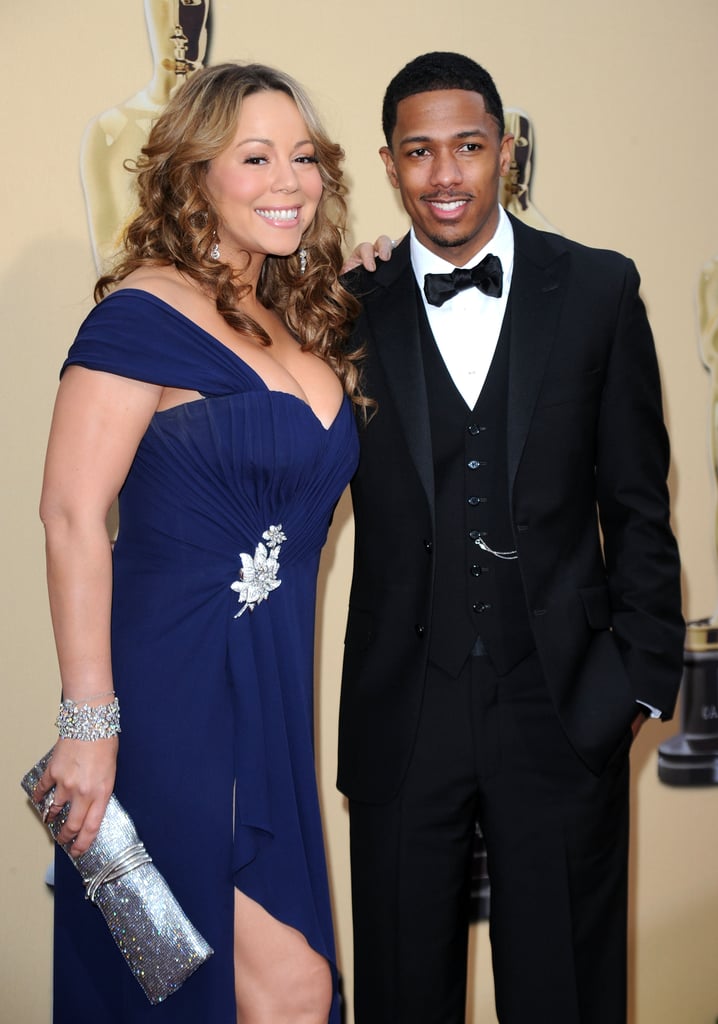 Despite their 11-year age difference, Nick Cannon and Mariah Carey [67] secretly got hitched in 2008 in the Caribbean after only six weeks of dating. After having twins Moroccan and Monroe [68] in 2011, the couple filed for divorce a few years later in January 2015 but still remain amicable [69].
Mandy Moore and Ryan Adams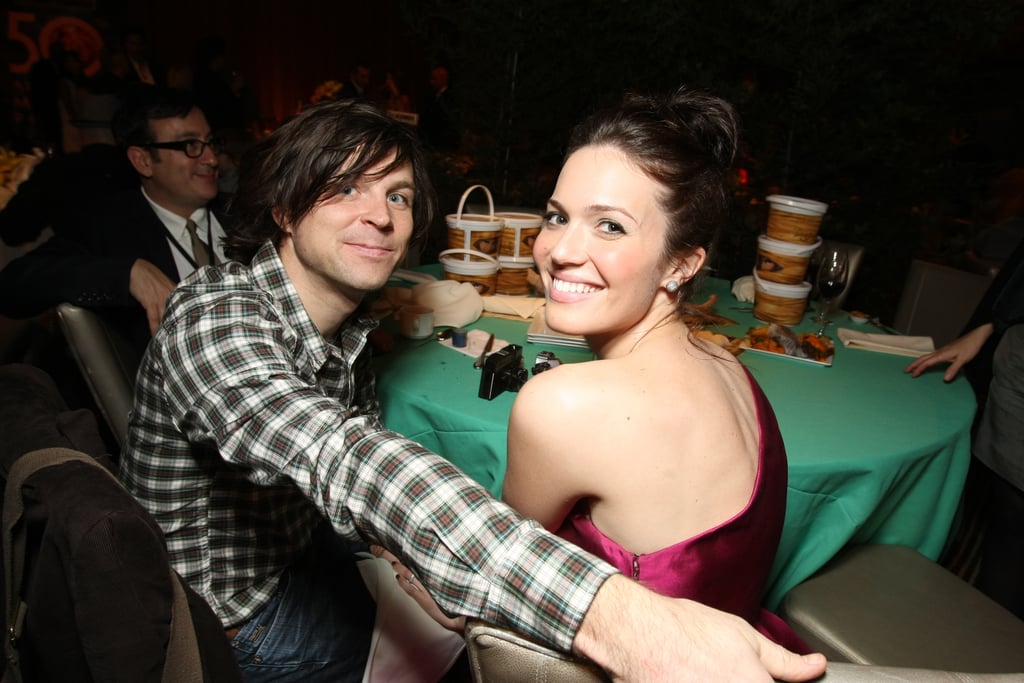 In March 2009, Mandy Moore [70] and musician Ryan Adams, who have since split, had a top-secret wedding [71] in Savannah, GA.
Salma Hayek and Francois-Henri Pinault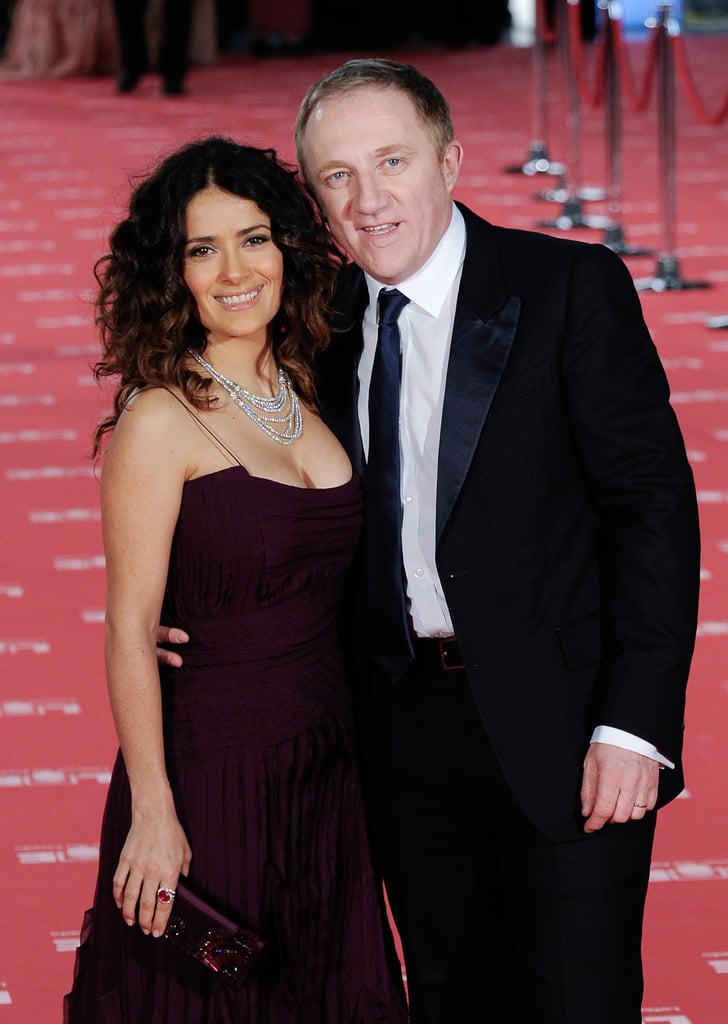 On Valentine's Day in 2009, Salma Hayek [72] eloped with French businessman Francois-Henri Pinault in a civil ceremony in Paris.
Jennifer Aniston and Justin Theroux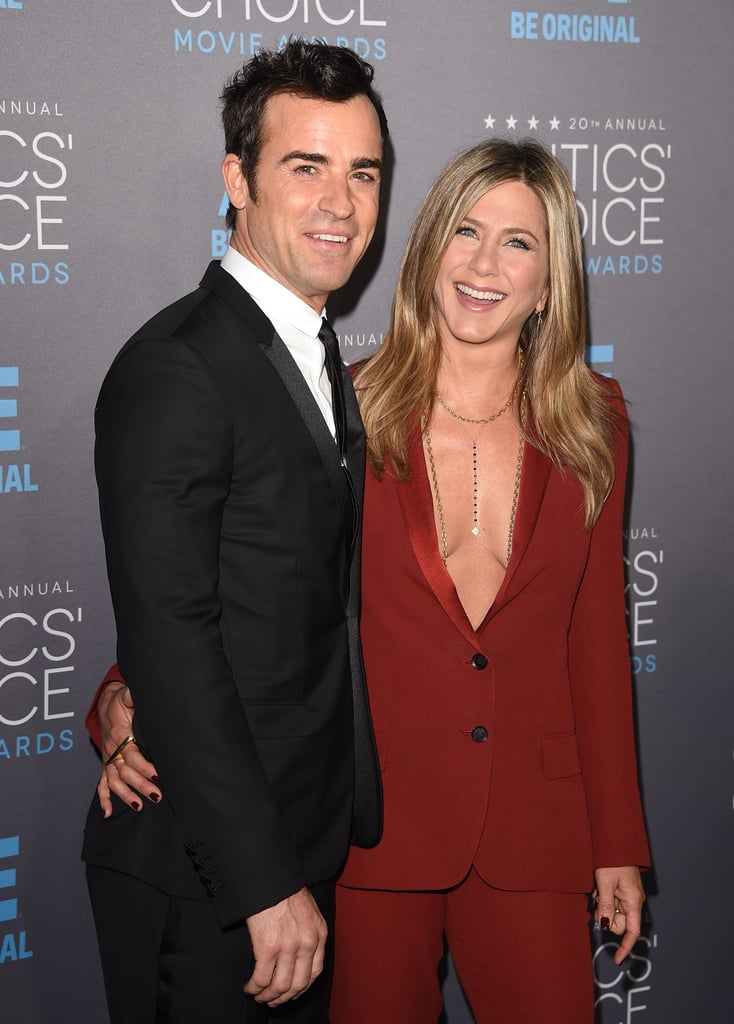 Jennifer Aniston and Justin Theroux held a surprise wedding [73] at their home in Bel Air, CA, in August 2015. The couple's famous friends like Ellen DeGeneres [74] and Chelsea Handler were on hand to celebrate the union, which came after a three-year engagement and just a few short days before Justin's 44th birthday.
Zachary Levi and Missy Peregrym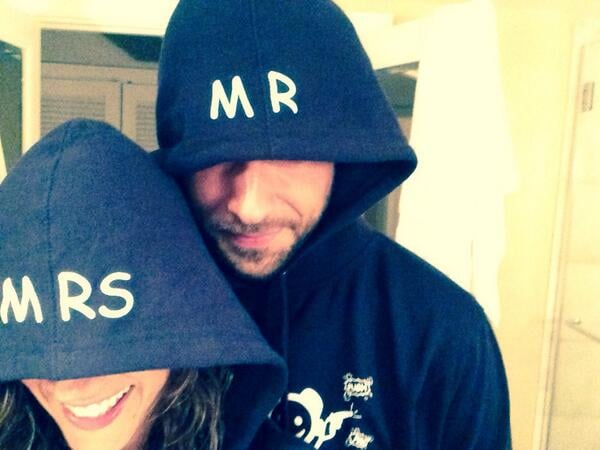 Chuck star Zachary Levi and Rookie Blue's Missy Peregrym kept their relationship under wraps for the whole time they were dating, then had a surprise wedding [75] in Hawaii in June 2014. They split after 10 months.
Adriana Lima and Marko Jarić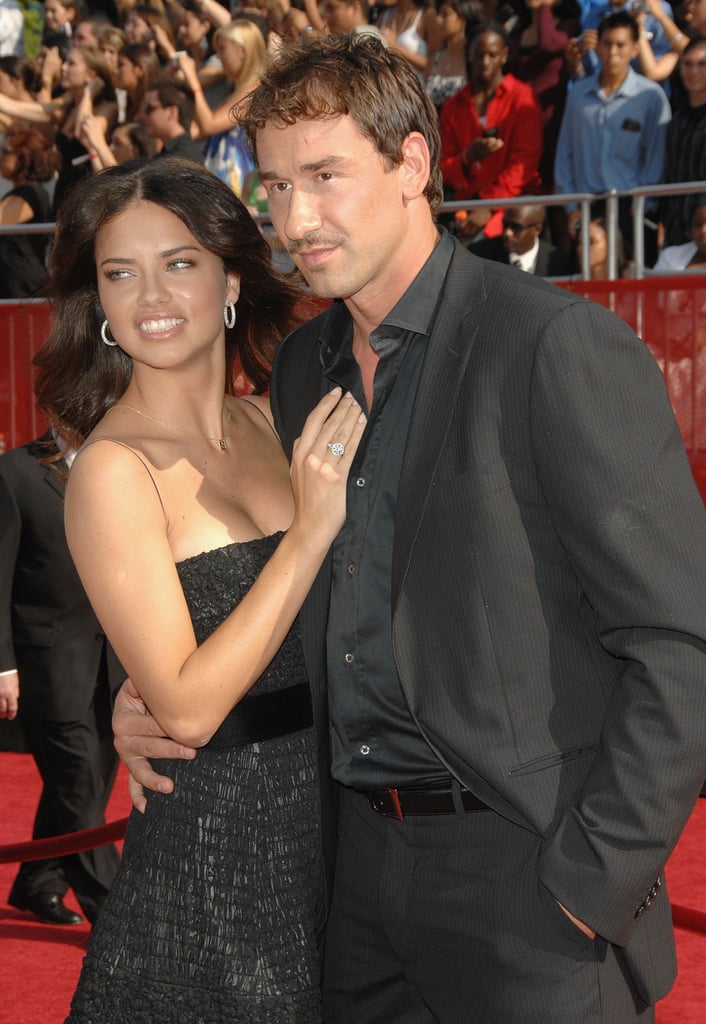 Victoria's Secret Angel Adriana Lima married Serbian basketball star Marko Jarić on Valentine's Day in 2009 in a small civil ceremony. They later split in May 2014 [76].
Renée Zellweger and Kenny Chesney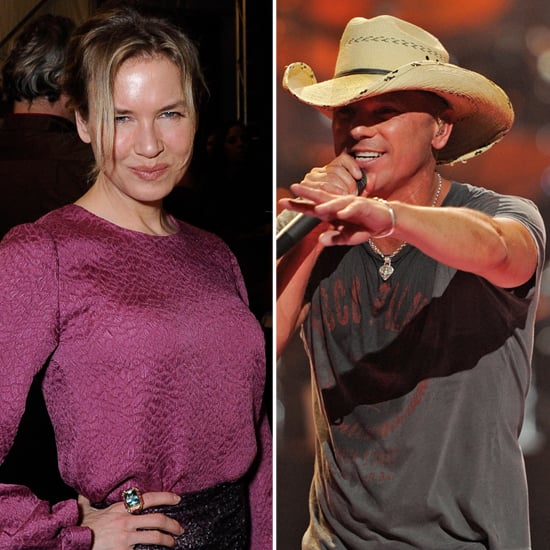 It was a quickie courtship and marriage for Renée Zellweger [77] and Kenny Chesney, who eloped in 2005 in the Virgin Islands with 35 guests. It was later annulled.
Janet Jackson and Wissam Al Mana
A year after their wedding [78], Janet Jackson [79], 46, and Qatari billionaire Wissam Al Mana, 37, confirmed their marriage, killing rumors they were planning a lavish wedding since they already had a "quiet, private, and beautiful" ceremony. Miss Jackson is good at keeping secrets: she previously married René Elizondo Jr. in 1991 without letting the public know.
Michael C. Hall and Jennifer Carpenter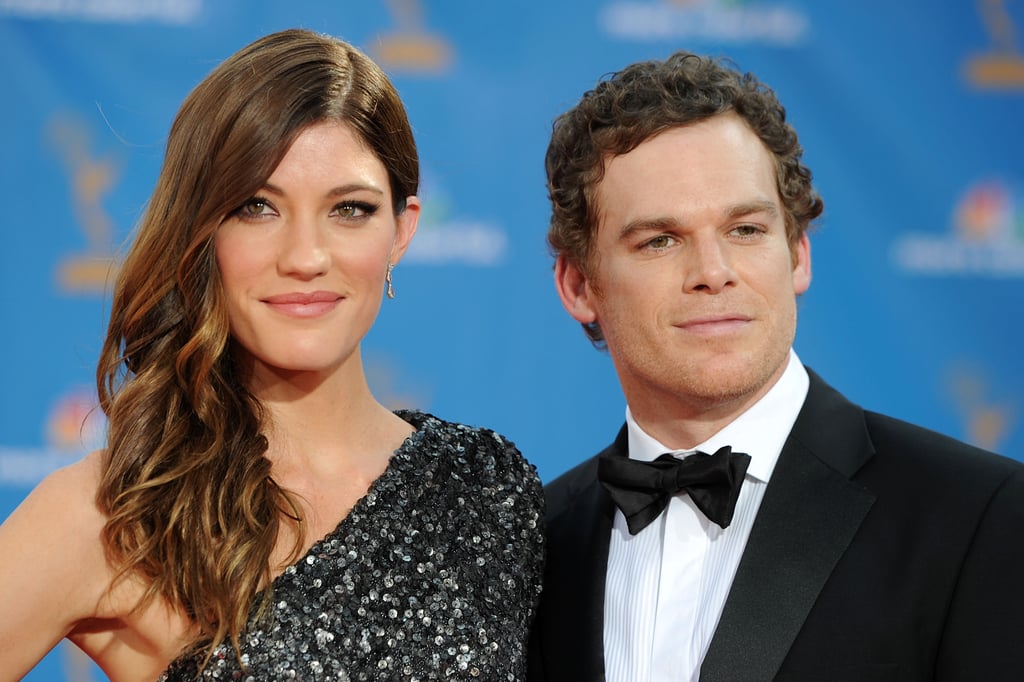 Dexter costars Michael C. Hall and Jennifer Carpenter eloped on New Year's Eve in 2008 before anyone even knew they were dating. Sadly, the pair finalized their divorce in December 2011.
David Schwimmer and Zoe Buckman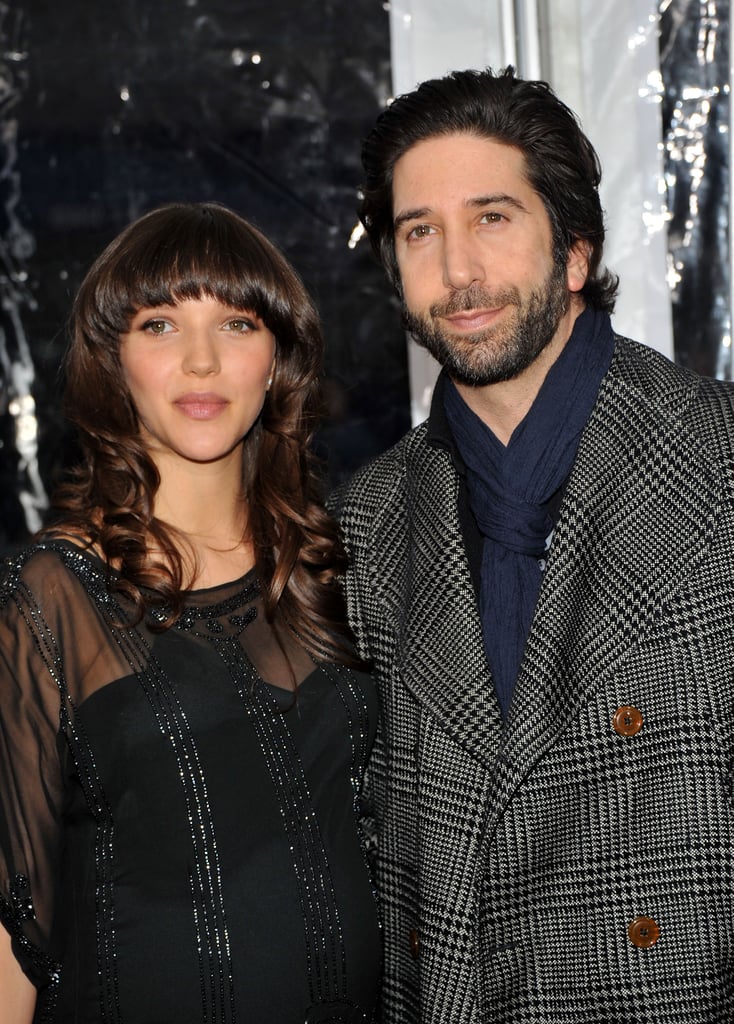 David Schwimmer secretly married waitress Zoe Buckman in the Summer of 2010.
Calista Flockhart and Harrison Ford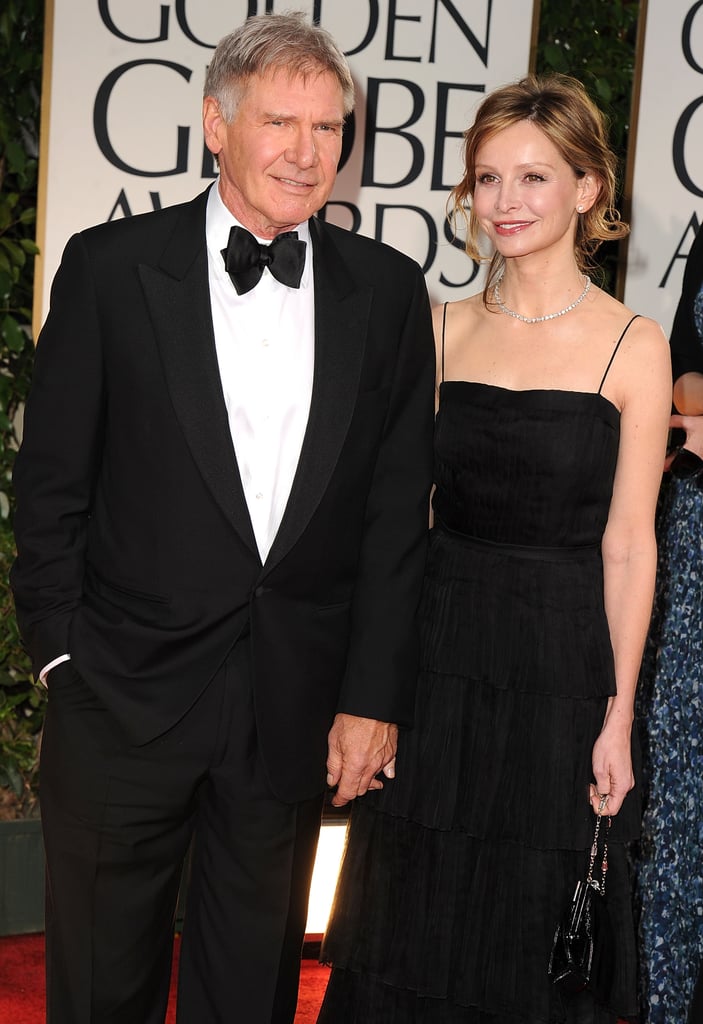 After being together for eight years, Harrison Ford [80] and Calista Flockhart [81] had a surprise wedding [82] (even for the guests) in June 2010 in New Mexico at the governor's mansion.
Shannen Doherty and Rick Salomon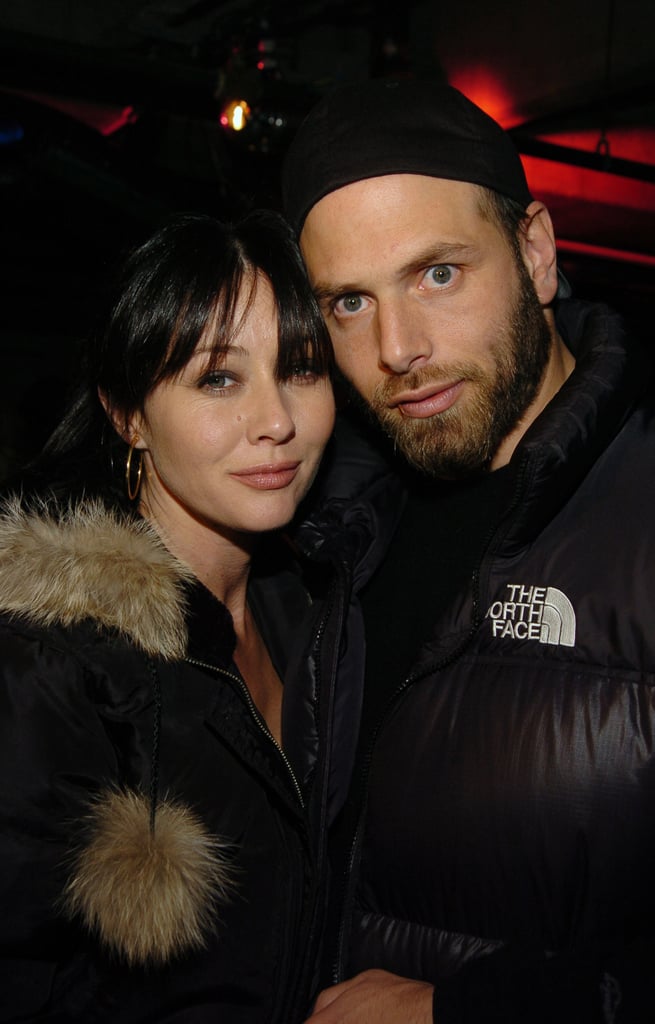 90210 star Shannen Doherty and Rick Salomon eloped after dating for two weeks in 1993. Their marriage lasted only seven months.
Heidi Montag and Spencer Pratt
Reality TV stars Heidi Montag [83] and Spencer Pratt [84] "secretly" eloped in Mexico in 2008 with Us Weekly there to capture it all.