Celebrity Engagement Ring Quiz
Can You Guess the Celebrity Engagement Ring?
It's wedding season here at PopSugar and we're testing your knowledge of the stars' most sparkling diamonds. See if you can guess which engagement ring belongs to which celebrity and don't forget to check out all of our wedding coverage! Good luck!
1 of 20
Guess whose ring finger is full of bling?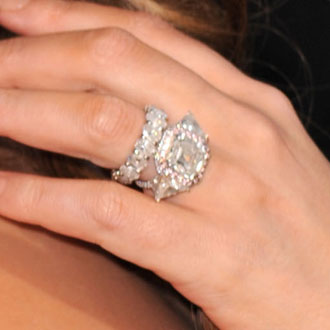 Penelope Cruz
Celine Dion
Khloe Kardashian
Mariah Carey
2 of 20
Guess who accessorized her rock with red nail polish?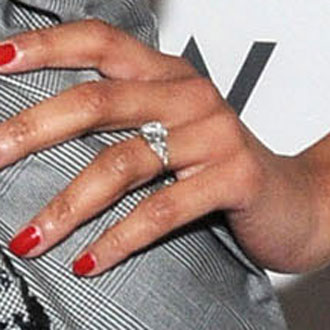 Zoe Saldana
Zoe Buckman
Paula Patton
Jennifer Hudson
3 of 20
Guess whose ring is covered in diamonds?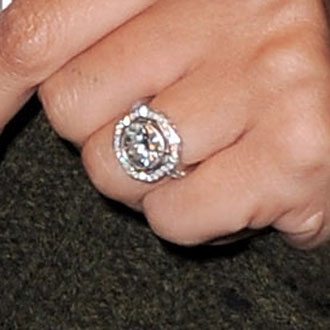 Catherine Zeta-Jones
Katherine Heigl
Salma Hayek
Nicole Richie
4 of 20
Guess who has an oval shaped engagement ring?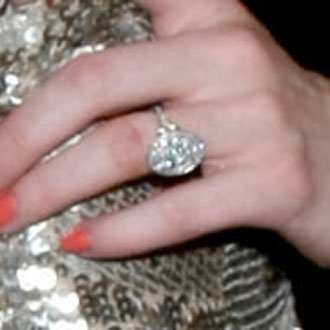 Heidi Montag
LeAnn Rimes
Gwen Stefani
Heidi Klum
5 of 20
Guess who showed off her ring on the red carpet recently?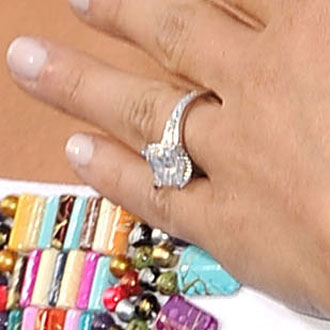 Carrie Underwood
Kristin Cavallari
Gisele Bundchen
Jessica Simpson
6 of 20
Guess who's holding on tight to her rock?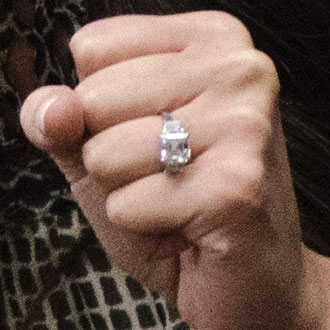 Zooey Deschanel
Maggie Gyllenhaal
Vanessa Minnillo
Kate Beckinsale
7 of 20
Guess who got glam with their sparkling gem?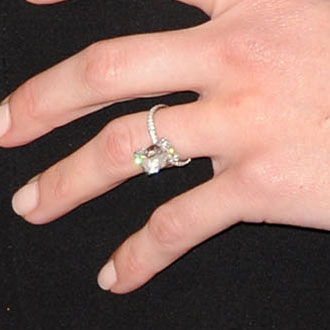 Reese Witherspoon
Sarah Michelle Gellar
Elizabeth Hurley
Victoria Beckham
8 of 20
Guess which married lady has her finger full?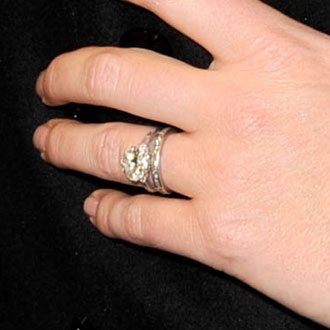 Alicia Silverstone
Kelly Ripa
Christina Hendricks
Emily Blunt
9 of 20
Guess who brought her diamond to a charity event?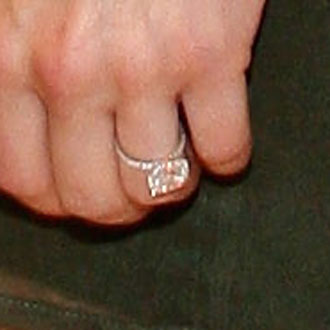 Amy Smart
Jenna Bush
Kate Moss
Pink
10 of 20
Guess who added to her engagement bling with other rings?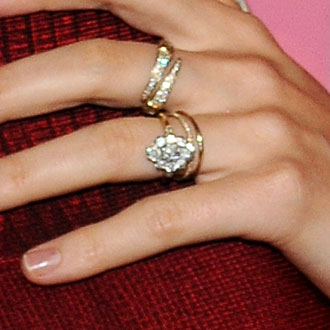 Carmen Electra
Miranda Kerr
Odette Yustman
Scarlett Johansson
11 of 20
Guess who's flaunting her yellow diamond?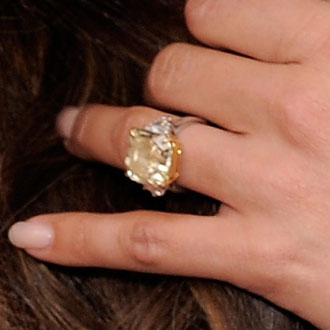 Melania Trump
Beyonce Knowles
Jennifer Lopez
Nicole Kidman
12 of 20
Guess which girl has a classic round ring?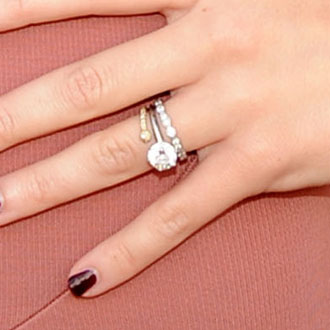 Brooklyn Decker
Rebecca Romijn
Amy Adams
Jennifer Connelly
13 of 20
Guess whose gem is set in gold?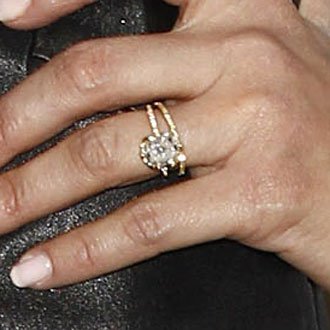 Jane Krakowski
Claire Danes
Bryce Dallas Howard
Jessica Alba
14 of 20
Guess who sports this sparkler?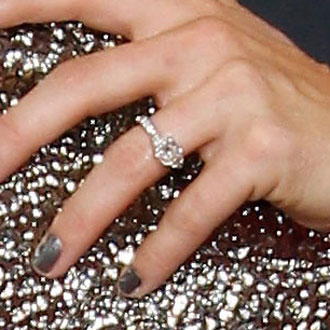 Faith Hill
Miranda Lambert
Maria Bello
Chelsea Clinton
15 of 20
Guess who topped off her look with some major bling?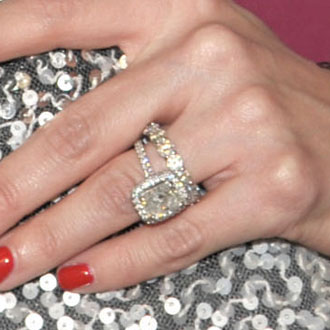 Katie Holmes
Bethenny Frankel
Joanna Garcia
Cindy Crawford
16 of 20
Guess which engaged gal stepped out with her ring?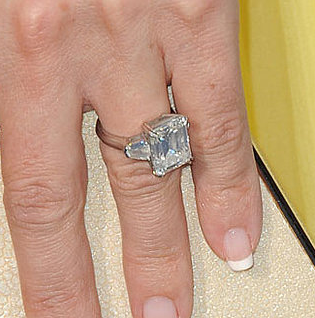 Christina Applegate
Kristen Bell
Natalie Portman
Kate Hudson
17 of 20
Guess whose ring is gold?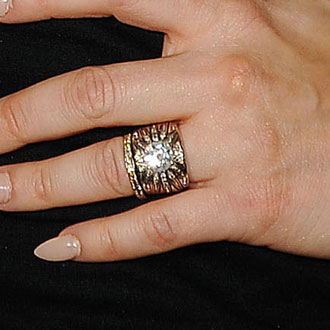 Fergie
Mena Suvari
Nicolette Sheridan
Drea de Matteo
18 of 20
Guess who's flashing her rock?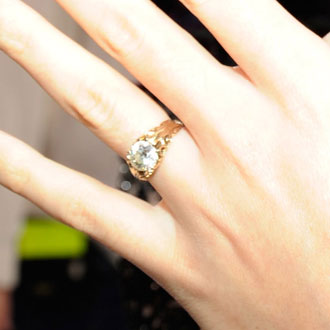 Katharine McPhee
Avril Lavigne
Katy Perry
Geri Halliwell
19 of 20
Guess who has a simple band to go with her massive gem?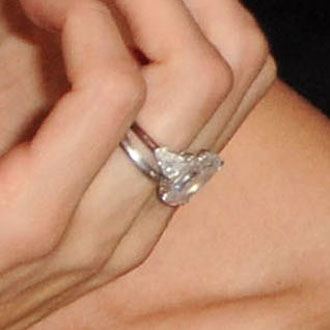 Ali Larter
Eva Longoria
Sarah Jessica Parker
Jennifer Garner
20 of 20
Guess which girl got this beautiful bauble from her now husband?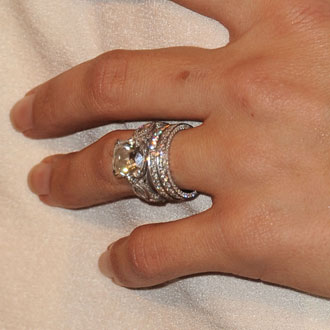 Jenna Dewan
Hilary Duff
Alessandra Ambrosio
Melissa Rycroft
next slidequiz
Guess Whose Dress Left Little to the Imagination?