Celebrity Engagement Rings 2008-04-02 11:19:16
Guess The Celebrity Engagement Ring Quiz!
As you know by now, it's wedding season mania on the Sugar Network. Since we wanted in on the fun, we created a guess who game full of celebrity rings! It includes some newly engaged lucky ladies, some of our favorite past couples, and sadly some celebs who are no longer wearing their rocks. It's hard, but don't worry, we'll give you some clues — even though we have a feeling some of you won't even need them.
1 of 12
This actress sported this ring from her jewelry designer husband.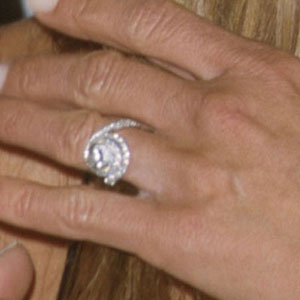 Catherine Zeta-Jones
Jennifer Aniston
Courteney Cox
Winona Ryder
2 of 12
This star is currently pregnant and engaged.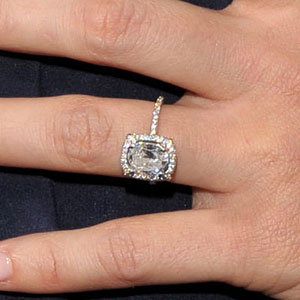 Jamie Lynn Spears
Angelina Jolie
Jessica Alba
Fergie
3 of 12
This singer is wearing a classic ring from her hot man.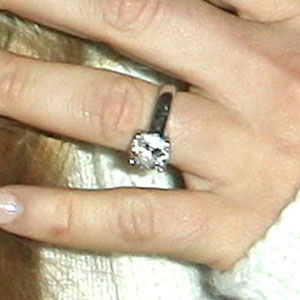 Fergie
Christina Aguilera
Avril Lavigne
Gwen Stefani
4 of 12
This pop star was well-manicured when she showed off her ring.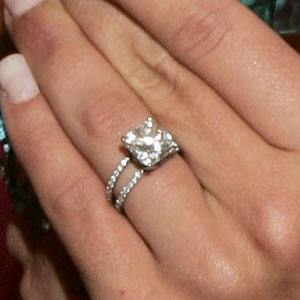 Britney Spears
Paris Hilton
Nicole Richie
Jessica Simpson
5 of 12
This PYT is married to one of Hollywood's most successful leading men.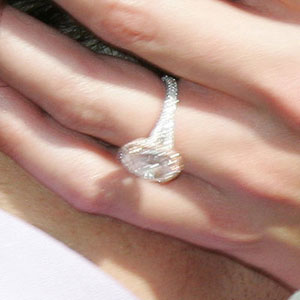 Jennifer Garner
Luciana Barroso
Naomi Watts
Katie Holmes
6 of 12
This supermodel with a super-big diamond is also a super mom.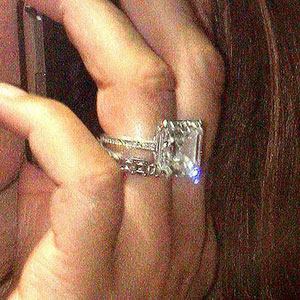 Cindy Crawford
Claudia Schiffer
Elizabeth Hurley
Heidi Klum
7 of 12
This famous housewife is a huge sports fan.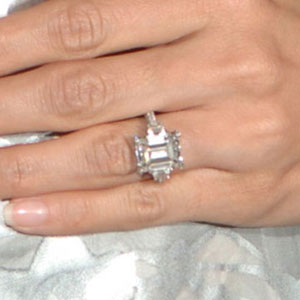 Uma Thurman
Felicity Huffman
Eva Longoria
Marcia Cross
8 of 12
This star's ring made big headlines back in 2002.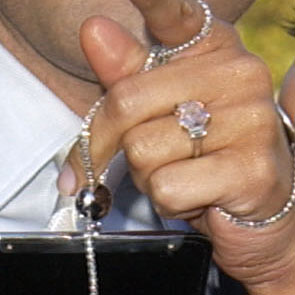 Nicole Kidman
Demi Moore
Gwyneth Paltrow
Jennifer Lopez
9 of 12
For this starlet, the Honeymoon is over.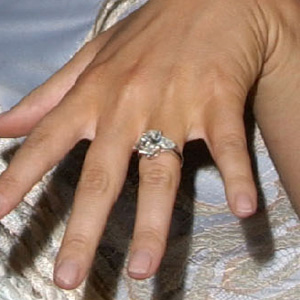 Jessica Simpson
Kate Moss
Tara Reid
Sienna Miller
10 of 12
This real girl's fake ring isn't the only unnatural thing she wears.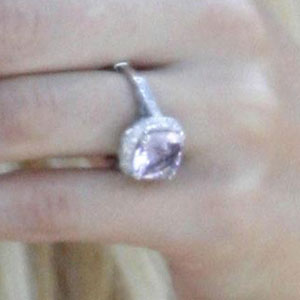 Denise Richards
Heidi Montag
Jenny McCarthy
Brittany Murphy
11 of 12
This actress loves old Hollywood glamour like her old school pear-shaped engagement ring.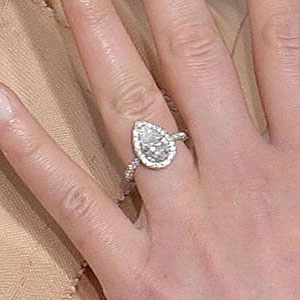 Katherine Heigl
Kate Beckinsale
Cate Blanchett
Jennifer Garner
12 of 12
These two lovely ladies have more than engagements in common.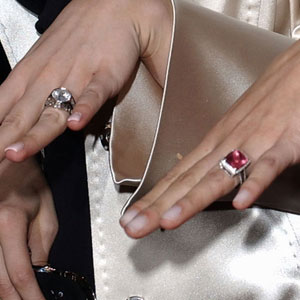 Nicole Richie and Christina Aguilera
Paris and Nicky Hilton
Gwen Stefani and Angelina Jolie
Madonna and Gwyneth Paltrow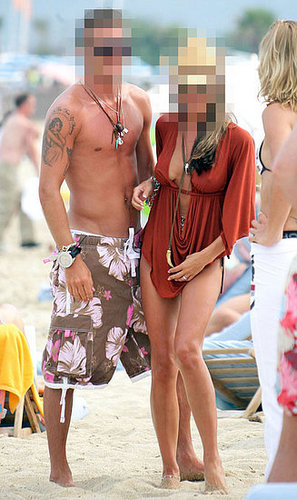 next slidequiz
Guess the Celebrity Couples Bathing Suit Bodies!