Award season is full of gracious acceptance speeches, but what really gets our attention is when stars start swearing at the mic — excitement and adrenaline take over and winners let curse words fly. This year, it's been all about the f-bomb, with everyone from Sandra Bullock [1] to Bradley Cooper [2] dropping the four-letter word on live television. Keep reading to watch the candid moments, and make sure to check back as we update with more — that is, if celebrities keep the expletives coming at the Oscars!
Make sure to fill out your Oscars ballot [3] before the big show on March 2.
Source: Getty [4]
Bradley Cooper
Bradley represented the cast of American Hustle when they won best ensemble at the Critics' Choice Awards, and at the 1:10 mark, he thanked David O. Russell for writing the "best f*cking characters an actor can play."
Jennifer Lawrence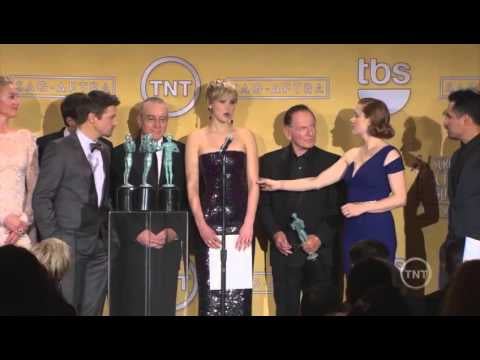 Jennifer waited until she got to the press room at the SAGs to really let loose, exclaiming "f*cking Cooper" multiple times — skip to the 4:10 mark to watch.
Sandra Bullock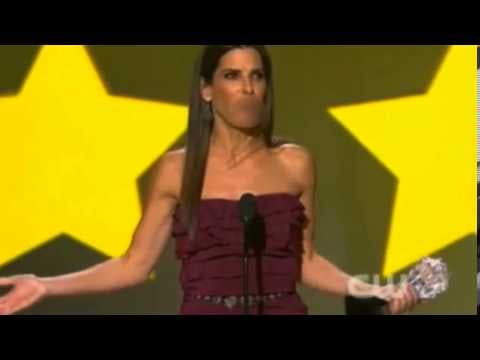 Sandra let out a "What the f*ck?" after her speech was interrupted by a random announcement at the Critics' Choice Awards.
Rita Moreno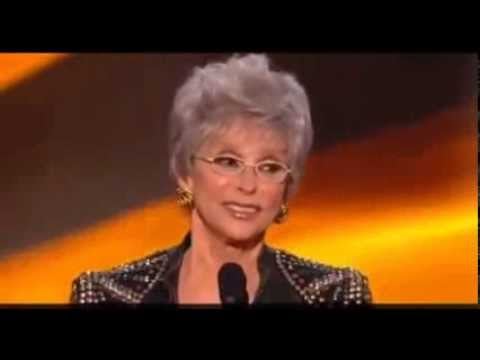 Skip to 1:10 to see Rita proclaim, "I am so f*cking old," as she accepted her lifetime achievement award at the SAGs.