Selena Gomez [1]'s latest onstage tumble [2] just goes to show that live performances can sometimes take a dangerous turn. Almost every big musician has had some sort of physical mishap on stage, be it because of a fan, a faulty piece of equipment, or simply a slippery sole. And it isn't just the stars themselves who can get hurt — sometimes fans and spectators get injured in the process. Click through to see the biggest onstage fumbles, from Beyoncé to Justin Bieber [3].
Miguel at the 2013 Billboard Music Awards
Miguel accidentally kicked two female fans in the face when he attempted to leap over a crowd in the middle of his performance at the 2013 Billboard Music Awards. He sang through his fumble, but one of the fans didn't look happy as she slinked away from him while clutching her head.
Beyoncé in Orlando, 2007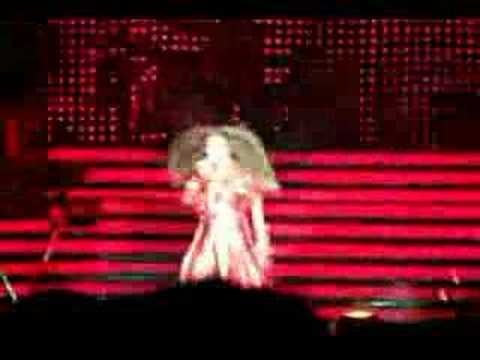 Beyoncé took a major spill when she slipped down a flight of stairs in the middle of a concert in Orlando back in 2007. However, she recovered quickly from her major slip and kept rocking around the stage.
Pink in Germany, 2010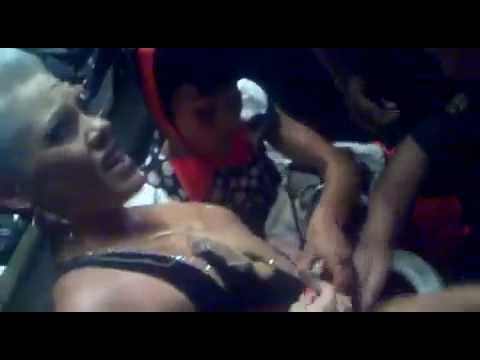 Pink accidentally fell off stage during a concert in Germany back in 2010. The show came to a screeching halt, with Pink mumbling, "Wow, that hurt. Sorry, everyone." She eventually had to be pulled out by a group of bodyguards.
Bret Michaels at the 2009 Tony Awards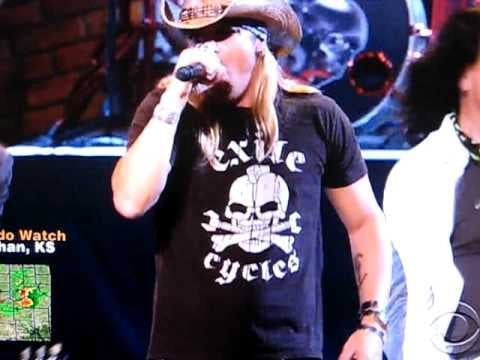 Bret Michaels found out the hard way that you shouldn't miss your mark. The rocker ran into a set piece while leaving the stage after performing "Nothin' But a Good Time" at the 2009 Tony Awards.
Harry Styles in Sydney, 2012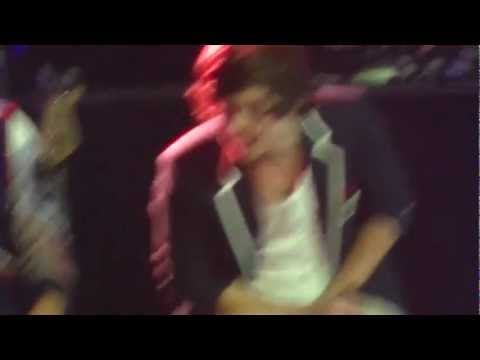 An overenthusiastic fan beaned Harry Styles in his delicate parts when they threw an object at the One Direction star during a concert in Sydney in 2012. The accident happened while Harry was performing on a chair with his bandmates, but he continued on with the show despite being in pain.
Justin Bieber in Sacramento, 2010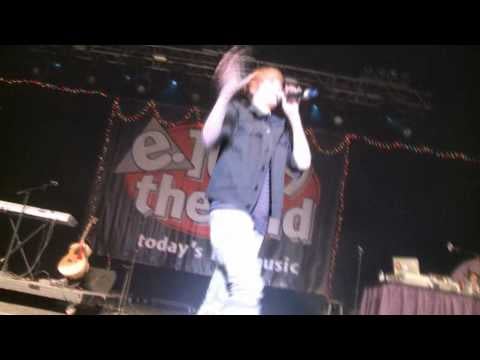 Justin Bieber [4] got smacked in the head by a flying object when he performed at a concert in Sacramento back in 2010. Luckily, he recovered, saying, "That didn't feel good. I don't know why she just threw that at me."
Miley Cyrus in Melbourne, 2011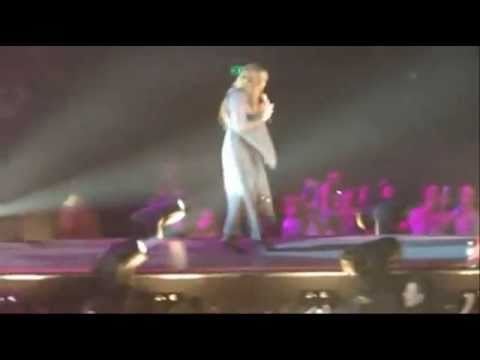 One female fan learned a valuable lesson about rushing Miley Cyrus [5] on stage when the former Disney star performed a concert in Melbourne in 2011. The fan ran on stage and tried to hug Miley but was quickly dragged away by security. Miley was visibly shaken by the incident and ran off stage to collect herself.
Demi Lovato in Philadelphia, 2009
Demi Lovato tripped over herself while walking down a staircase during a concert in Philadelphia back in 2009. She clearly wasn't bothered by the incident, as she laughed it off and returned to singing shortly afterward.
Harry Styles in London, 2013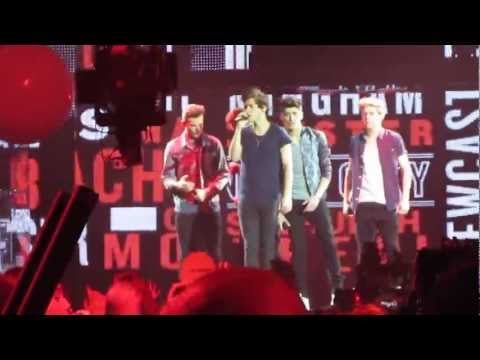 Poor Harry Styles! The singer had another mishap on stage at London's O2 arena in April, but it wasn't due to a fan. Harry's bandmate Liam Payne pantsed him in front of hundreds of screaming girls while they were performing "You Don't Know You're Beautiful." Of course, the fans enjoyed the show, and Harry was able to laugh it all off.
Selena Gomez in Virginia, 2013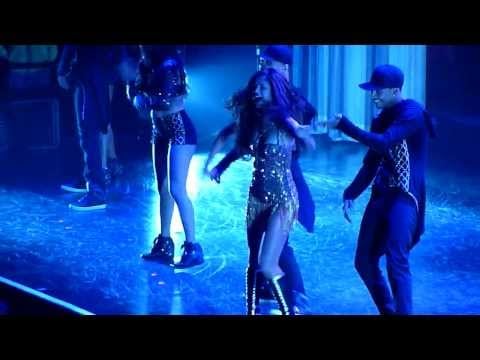 Selena Gomez [6] took a nasty spill while dancing during an October concert in Virginia. The singer was performing "Slow Down" and stomping her feet when she accidentally misjudged how much space she had on the stage. Luckily, she got up quickly and continued with her performance.