Celebrity Instagram Pictures | March 13, 2014
It's All About Dynamic Duos and Sexy Selfies in This Week's Celebrity Candids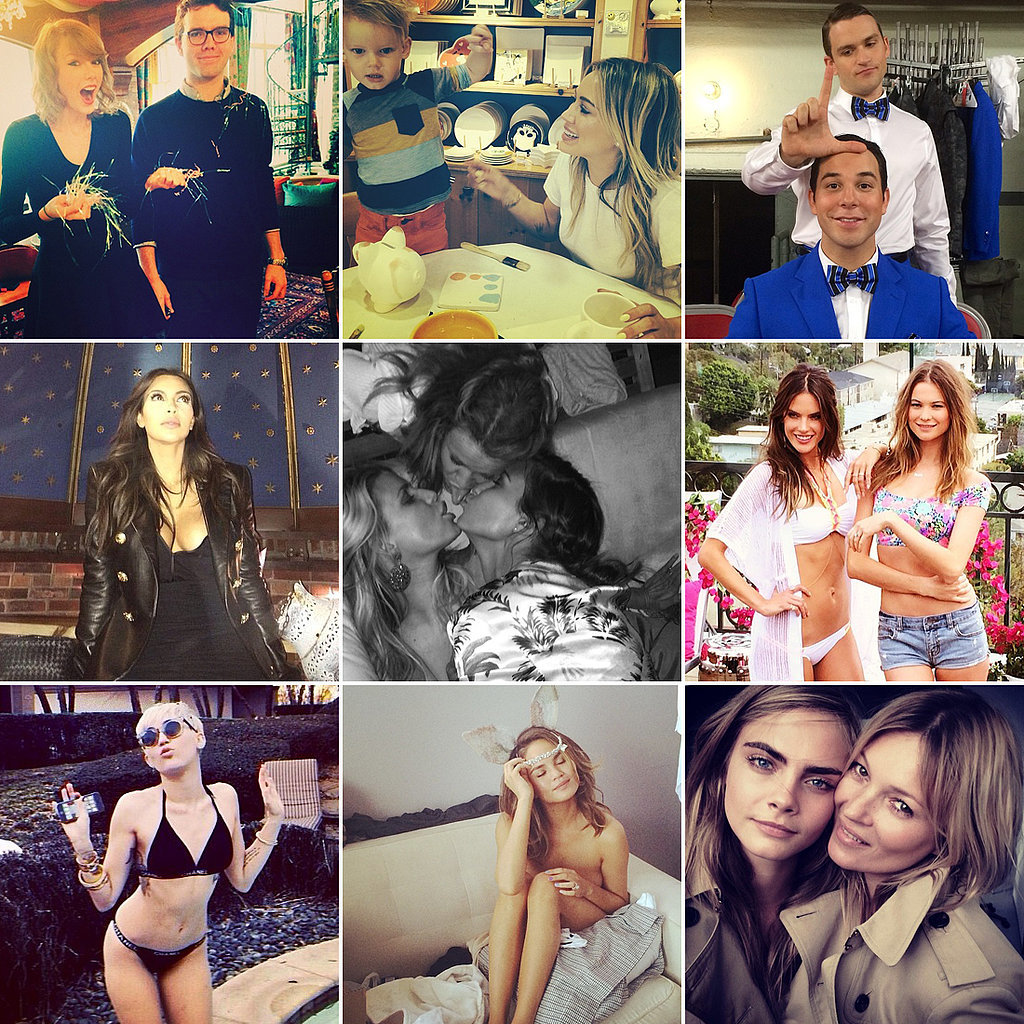 What's Your Reaction?
0
0
0
0
0
0
1
It's All About Dynamic Duos and Sexy Selfies in This Week's Celebrity Candids
No matter where you looked this week, there were fun celebrity pairings. From Lupita Nyong'o and Jared Leto's selfiefest in Paris to her brother and mom hanging out with Oprah, stars were snapping memorable photos with their friends. Elsewhere, Sarah Hyland goofed around with Adam DeVine in a stroller on the set of Modern Family, while his Pitch Perfect costar showed off his best Gleek pose; Taylor Swift celebrated her brother's birthday while rumored ex-bestie Selena Gomez partied with a tiny cowboy; Alessandra Ambrosio and Behati Prinsloo got into their bikinis; Jessica Simpson shared a three-way smooch; and Cara Delevingne and Kate Moss matched for their Burberry campaign. Other celebs flew solo this week, though, like Chrissy Teigen hanging out in her birthday suit, Miley Cyrus having some fun in the (fake) sun, and many more.
Keep reading to see the rest of this week's cutest celebrity candids, and be sure to follow POPSUGAR on Instagram, Facebook, and Twitter!
Latest