Celebrity Instagram Pictures | March 6, 2014
It Wasn't All About the Oscars in This Week's Cutest Celebrity Candids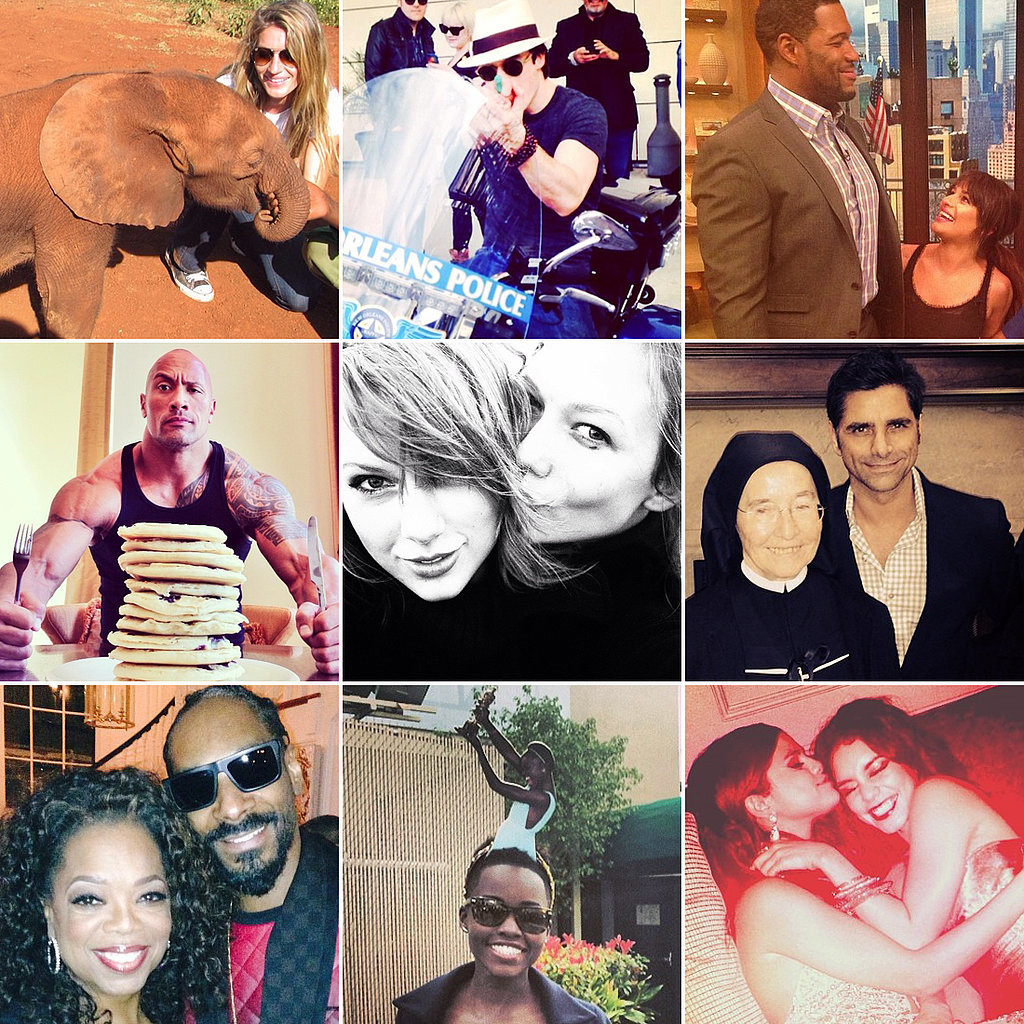 What's Your Reaction?
0
0
0
0
0
0
1
It Wasn't All About the Oscars in This Week's Cutest Celebrity Candids
Award season came to a close this week, but that isn't all bad news — it meant even more celebrities than usual were out and about, snapping adorable selfies and sharing great photos on social media. Some of the cutest action took place before, during, and after the Academy Awards, including Channing Tatum and his wife, Jenna Dewan, eating pizza with Jamie Foxx and his daughter Corinne; Lupita Nyong'o wearing a hat from Ellen DeGeneres with her winning pose on it; and Lupita's brother posing for a great photo with Benedict Cumberbatch. It wasn't all about the big show this week, though. Ian Somerhalder pretended to be a police officer at Mardi Gras; Dwayne Johnson feasted on pancakes; Oprah hung out with Snoop Lion; Selena Gomez and Taylor Swift got cuddly separately with other gal pals; Reese Witherspoon and Drew Barrymore cooked together; and much more.
Keep reading to see the rest of this week's cutest celebrity candids, and be sure to follow POPSUGAR on Instagram, Facebook, and Twitter!
Latest