Award season came to a close this week, but that isn't all bad news — it meant even more celebrities than usual were out and about, snapping adorable selfies and sharing great photos on social media. Some of the cutest action took place before, during, and after the Academy Awards, including Channing Tatum [1] and his wife, Jenna Dewan, eating pizza with Jamie Foxx [2] and his daughter Corinne; Lupita Nyong'o wearing a hat from Ellen DeGeneres [3] with her winning pose on it; and Lupita's brother posing for a great photo with Benedict Cumberbatch. It wasn't all about the big show this week, though. Ian Somerhalder [4] pretended to be a police officer at Mardi Gras; Dwayne Johnson feasted on pancakes; Oprah hung out with Snoop Lion; Selena Gomez [5] and Taylor Swift [6] got cuddly separately with other gal pals; Reese Witherspoon [7] and Drew Barrymore [8] cooked together; and much more.
Keep reading to see the rest of this week's cutest celebrity candids, and be sure to follow POPSUGAR on Instagram [9], Facebook [10], and Twitter [11]!
Source: Instagram [12]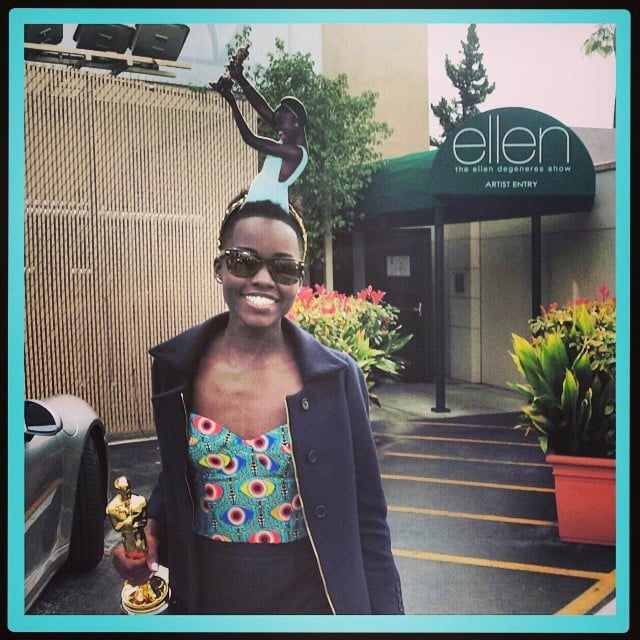 Lupita Nyong'o showed off the adorable headband Ellen DeGeneres [13] gave her, which features a cutout of Lupita accepting her Oscar.
Source: Instagram user lupitanyongo [14]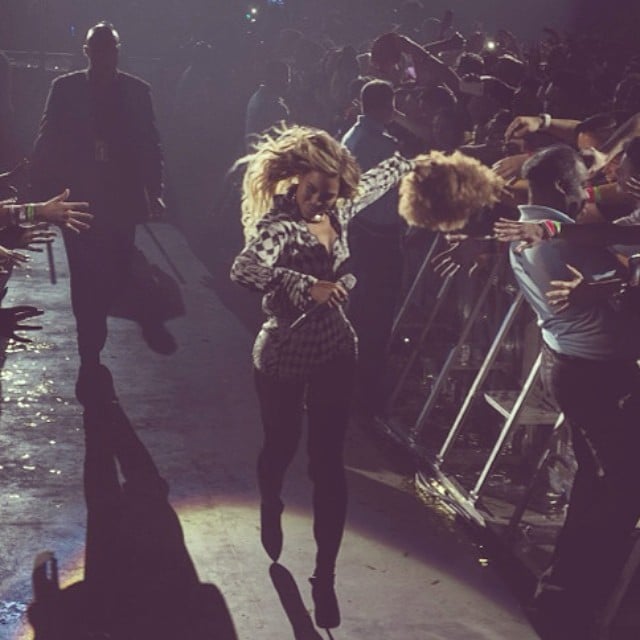 Beyoncé grabbed a weave from a fan midconcert, like a boss.
Source: Instagram user beyonce [15]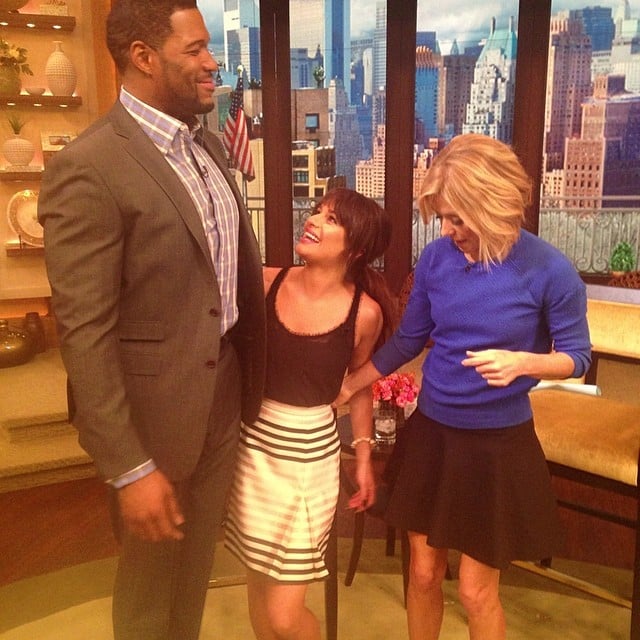 Michael Strahan and Kelly Ripa [16] both towered over Lea Michele [17].
Source: Instagram user msleamichele [18]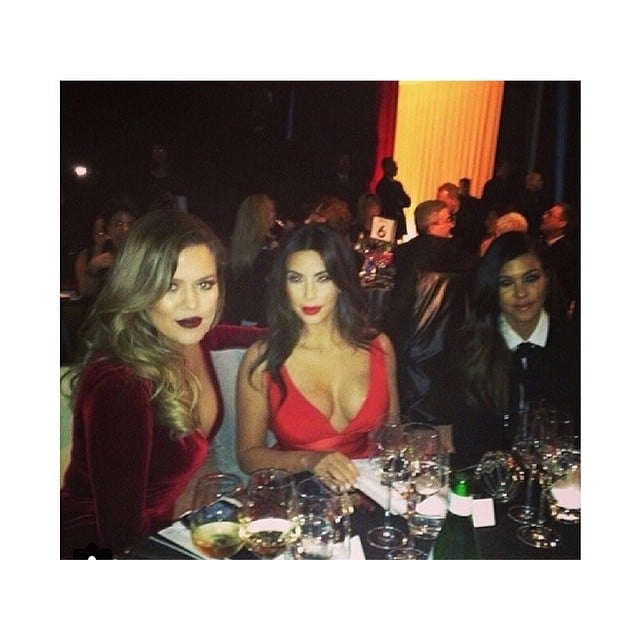 Khloé Kardashian shared a snap from the Elton John Oscars viewing party with Kim and Kourtney.
Source: Instagram user khloekardashian [19]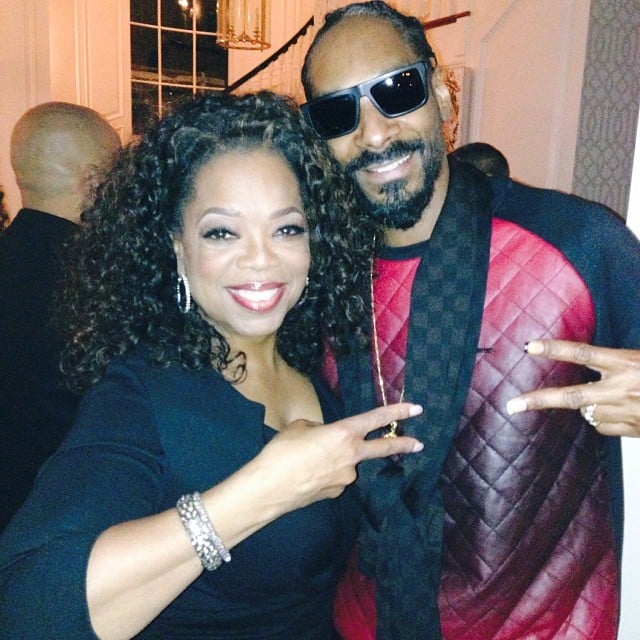 Oprah posed with Snoop Lion, writing, "Our first meeting. Say WHAAAT??!" We have no words.
Source: Instagram user oprah [20]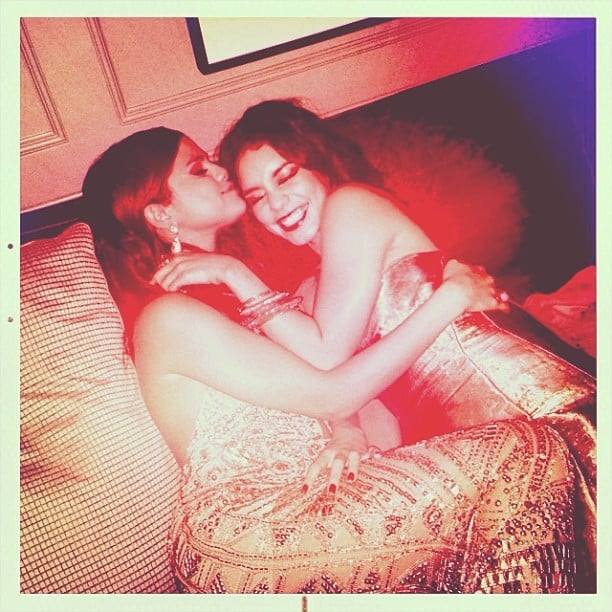 Selena Gomez [21] cozied up with her Spring Breakers costar Vanessa Hudgens [22] at a party.
Source: Instagram user selenagomez [23]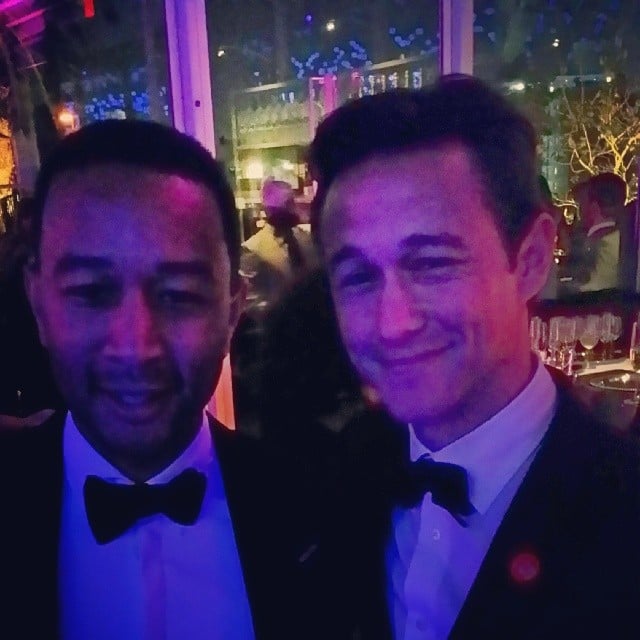 John Legend [24] and Joseph Gordon-Levitt matched in bow ties at the Oscars.
Source: Instagram user johnlegend [25]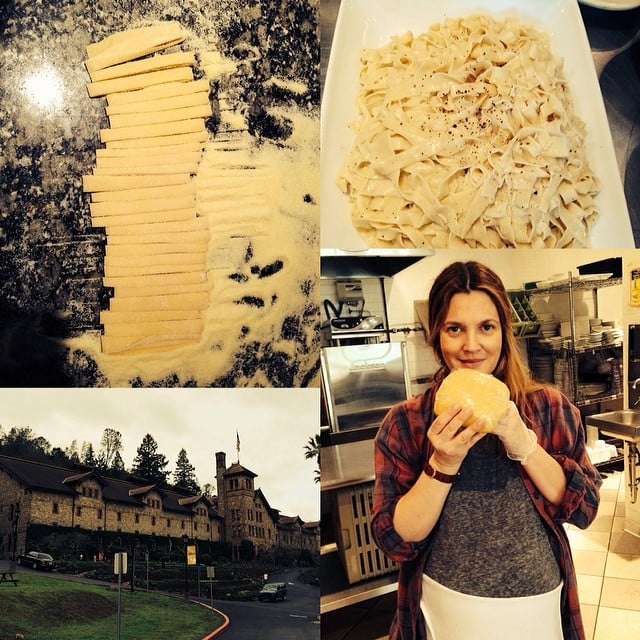 Drew Barrymore [26] got to work making fresh pasta during a girls' weekend with Reese Witherspoon [27].
Source: Instagram user drewbarrymore [28]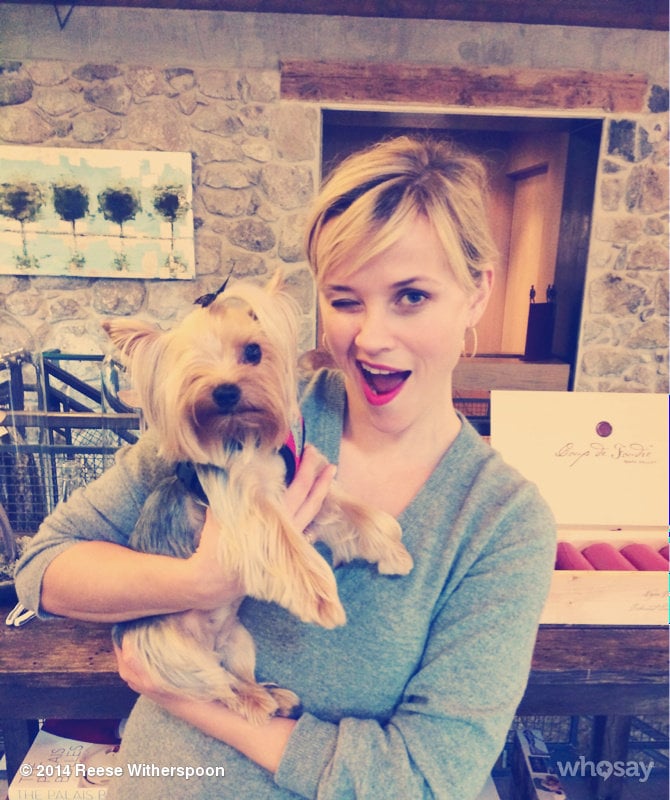 Reese Witherspoon [29] found a new friend in Riley the Yorkie while hanging out with Drew Barrymore [30].
Source: Reese Witherspoon on WhoSay [31]
Taylor Swift [32] and her sometimes-doppelganger Karlie Kloss shared a smooch.
Source: Instagram user taylorswift [33]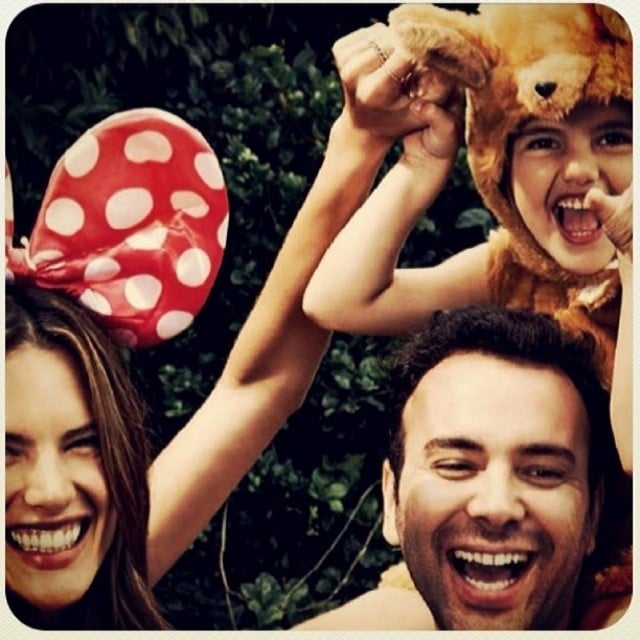 Alessandra Ambrosio goofed off with her daughter, Anja, and a friend.
Source: Instagram user alessandraambrosio [34]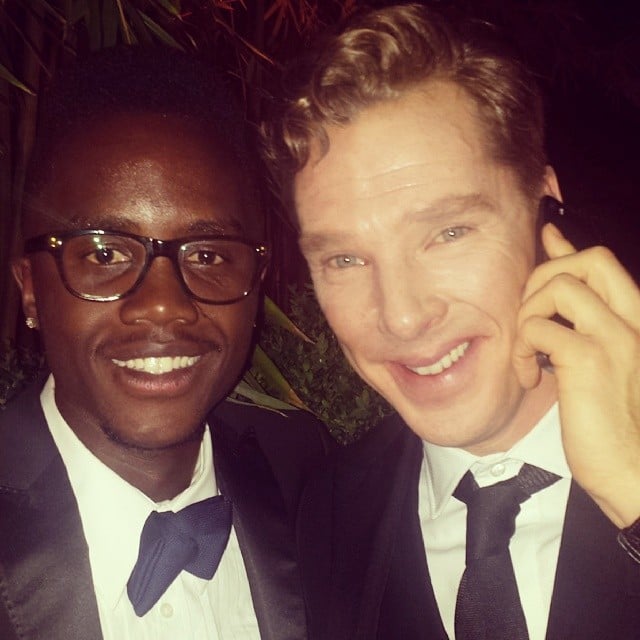 Lupita Nyong'o's brother snapped a post-Oscars pic with Benedict Cumberbatch while they were calling a ride home.
Source: Instagram user nyongolaflame [35]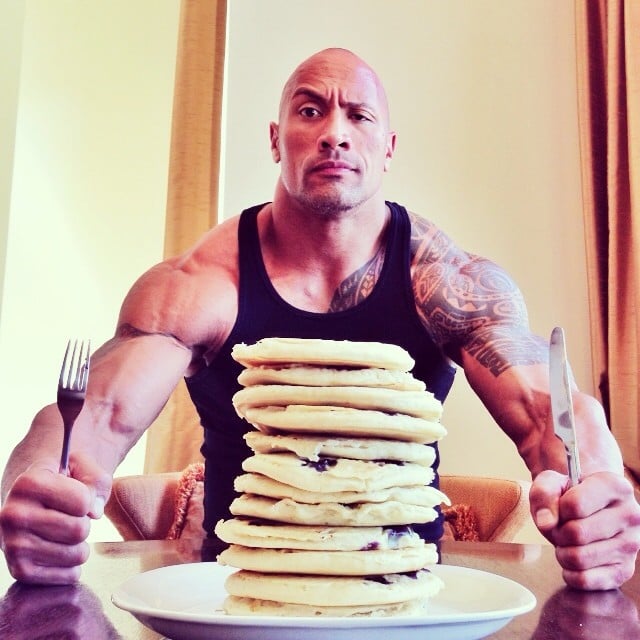 "Hell, I thought every day was National Pancake Day... #Dominator #UncleJemima," Dwayne Johnson posted.
Source: Instagram user therock [36]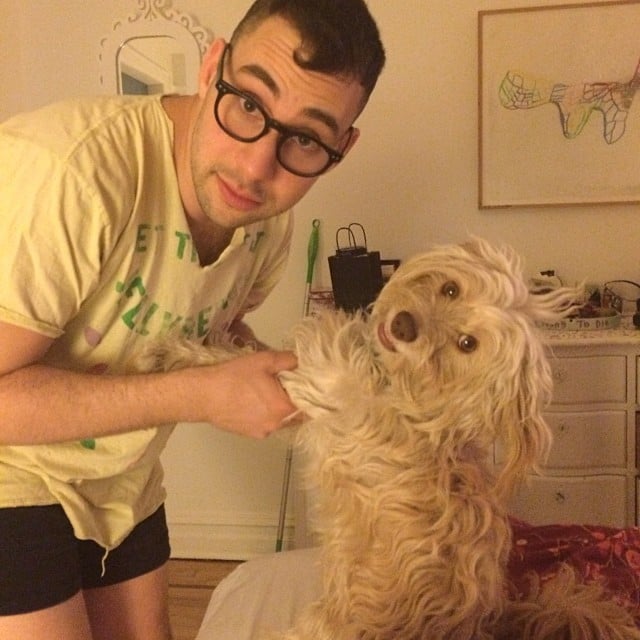 Lena Dunham posted a sweet photo of her boyfriend, Jack Antonoff, and her dog, Lamby, holding hands — well, hands and paws.
Source: Instagram user lenadunham [37]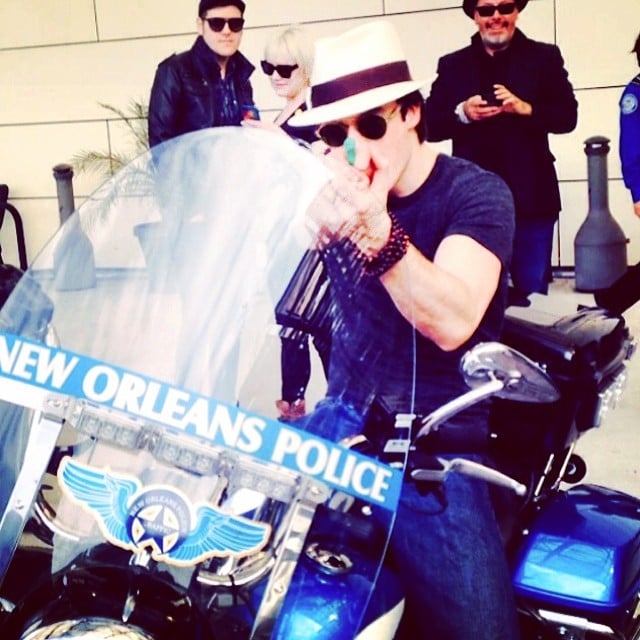 Ian Somerhalder [38] played cop in New Orleans for Mardi Gras.
Source: Instagram user esquiremag [39]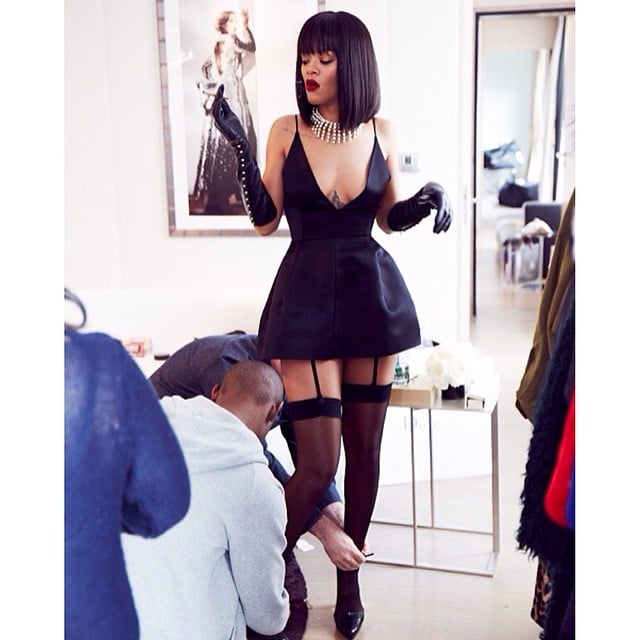 Rihanna [40] put her own twist on glamour for the Dior show at Paris Fashion Week.
Source: Instagram user badgalriri [41]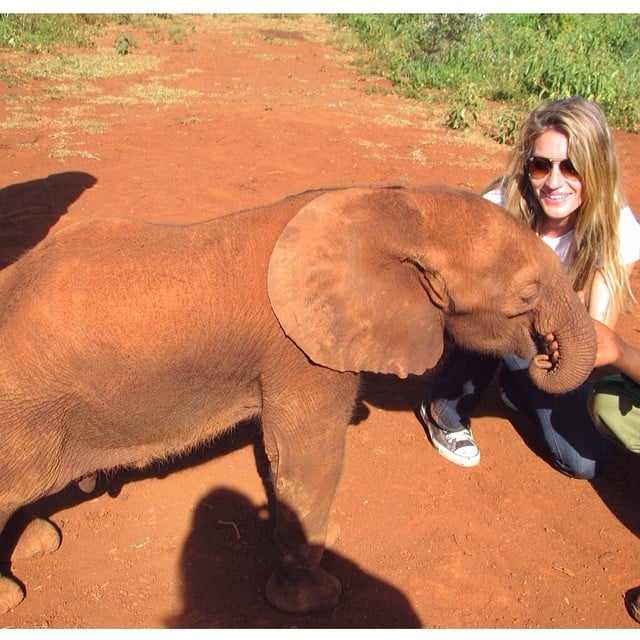 Gisele Bündchen [42] showed off her fun with a baby elephant for World Wildlife Day.
Source: Instagram user giseleofficial [43]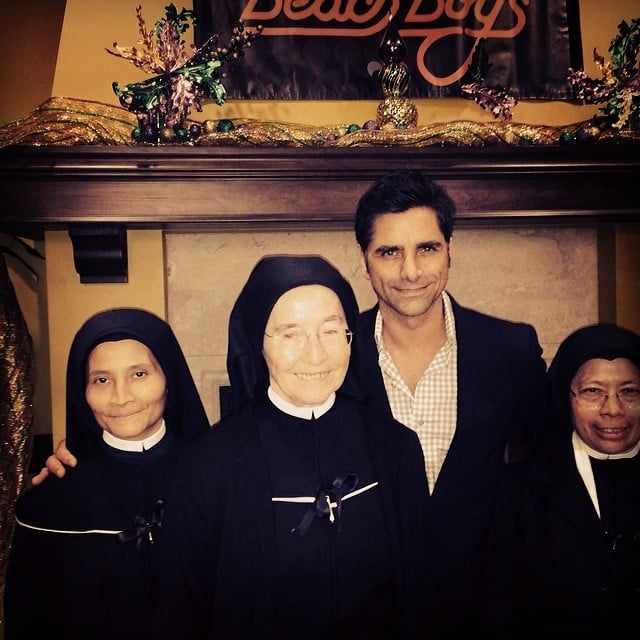 "Last night at the Beach Boys gig. 'Jesse and the Sisters,'" John Stamos captioned this photo of himself and three nuns.
Source: Instagram user johnstamos [44]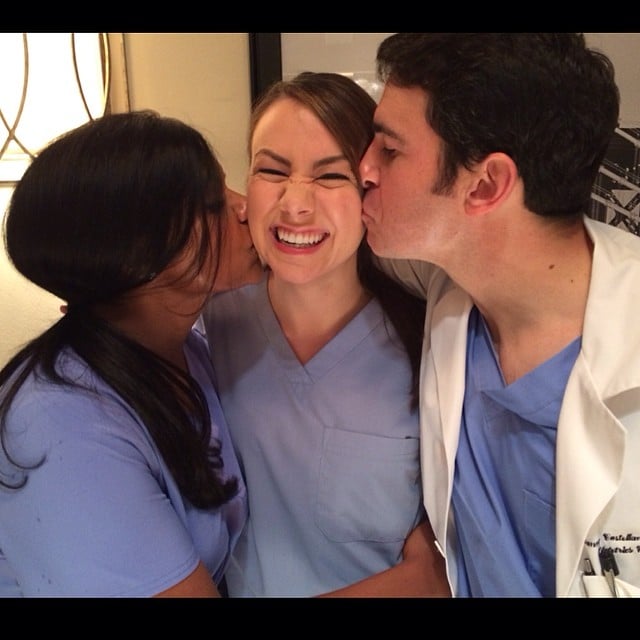 Mindy Kaling and Chris Messina smooched The Mindy Project writer Tracey Wigfield on set.
Source: Instagram user mindykaling [45]
Corinne Foxx snapped a pizza-eating Oscars selfie in the audience with her dad, Jamie; Channing Tatum [46]; and Jenna Dewan.
Source: Twitter user corinnefoxx [47]