Celebrity News Quiz Week of September 19, 2011
Pop Quiz, Hot Shot: Week of September 19, 2011
Have you been following the news this week? Take the quiz and find out!
1 of 10
Ryan Gosling and Emma Stone share a scene for The Gangster Squad with what kind of dog?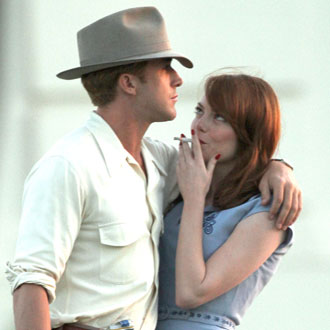 Pomeranian
Bulldog
Pug
Poodle
2 of 10
Which charity did Tom Brady support at an Ermenegildo Zegna store opening in Boston?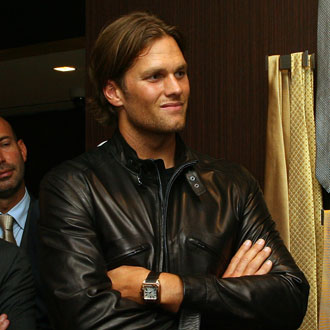 Starlight Children's Foundation
Active Force Foundation
Best Buddies International
Boys & Girls Club
3 of 10
What condition caused John Mayer to cancel his upcoming performances?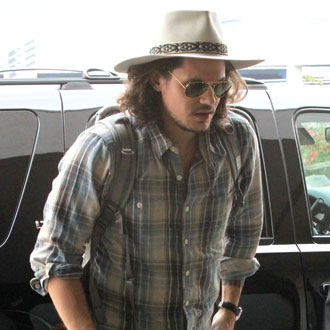 Granuloma
Laryngitis
Spasmodic Dysphonia
Tennis elbow
4 of 10
Who presented Modern Family with the Emmy for outstanding comedy series?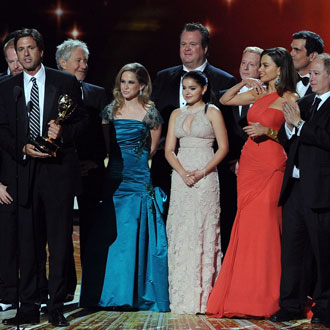 Drew Barrymore
Charlie Sheen
Jimmy Fallon
Gwyneth Paltrow
5 of 10
What London Fashion Week show did Pippa Middleton watch from the front row?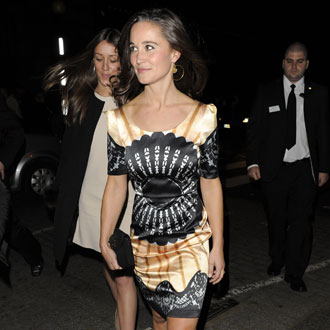 Temperley
Vivenne Westwood
Jaeger London
Issa
6 of 10
Which star said, "I'm not as critical as I used to be about my body" in the pages of Health?
Jessica Simpson
Reese Witherspoon
Sarah Michelle Gellar
Julie Bowen
7 of 10
Where were Jennifer Aniston and Justin Theroux seen picking up kitchen supplies?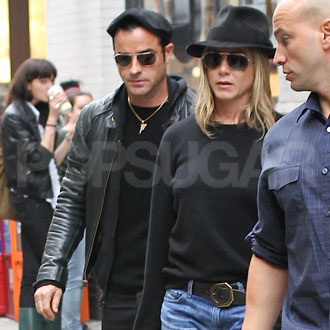 Williams-Sonoma
Sur La Table
Crate & Barrel
Target
8 of 10
Which Magic Mike star was spotted shirtless on set?
Matthew McConaughey
Matt Bomer
Joe Manganiello
Channing Tatum
9 of 10
Britney Spears filmed the video for which song in London?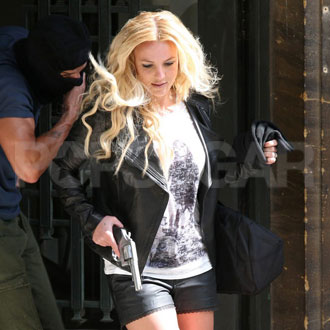 "Criminal"
"Inside Out"
"(Drop Dead) Beautiful"
"Gasoline"
10 of 10
At the Moneyball premiere, Brad Pitt told a story about which of his kids rejecting a bat from Derek Jeter?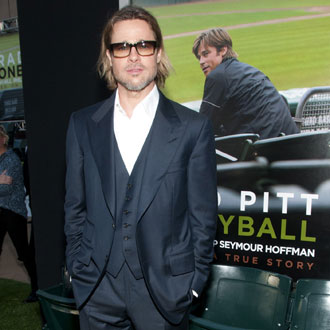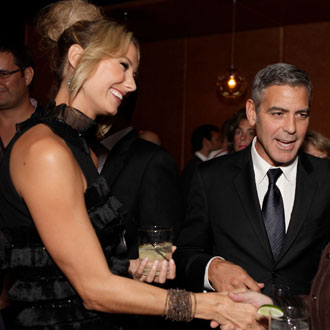 next slidequiz
Pop Quiz, Hot Shot: Week of September 12, 2011