Look at her go! Mary-Kate Olsen [1] had the poise of a pro while competing in the Hampton Classic Horse Show in Bridgehampton, NY, on Thursday. Elsewhere, Mila Kunis [2] stuck to her pregnancy fitness ritual, Liam Hemsworth showed off his evergrowing beard, and Kendall and Kylie Jenner popped up in the Big Apple. Keep reading for all that and more!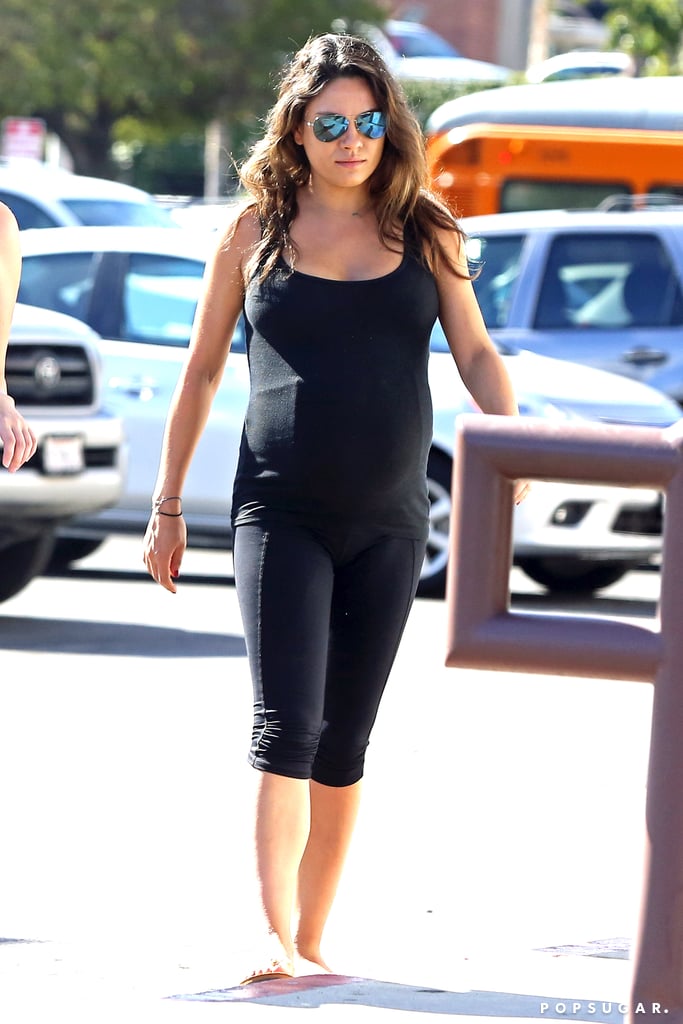 Mila Kunis [3] headed to a prenatal yoga class in LA on Thursday.
Victoria Beckham [4]'s hair blew in the wind when she stepped out in London on Friday.
Liam Hemsworth smiled during an outing in LA on Thursday.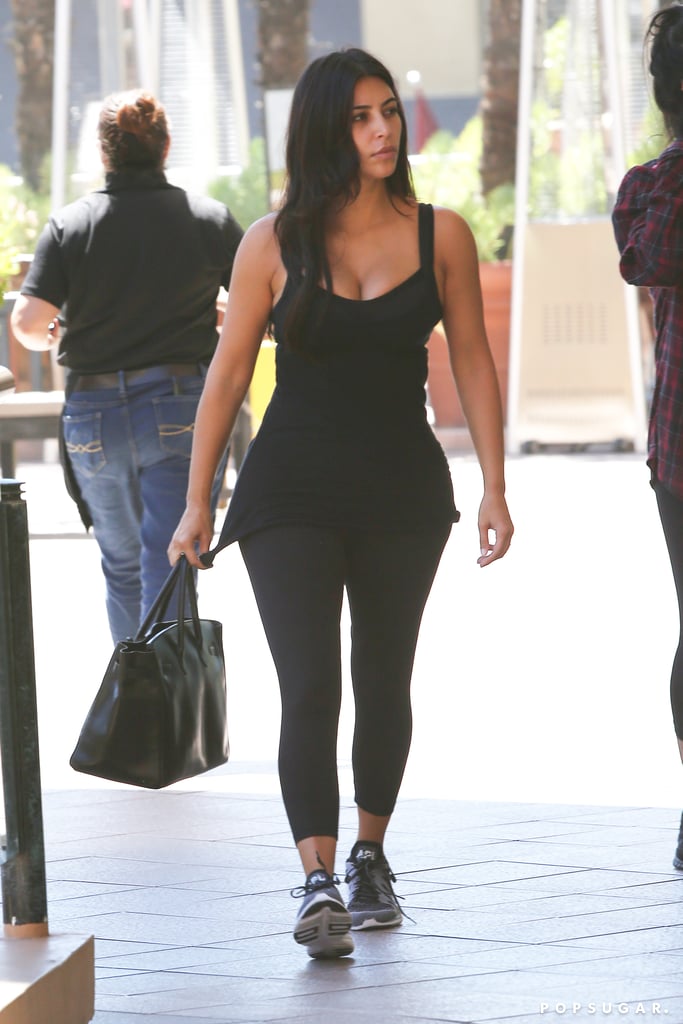 Kim Kardashian [5] donned her skintight fitness gear for a Pilates class in LA on Thursday.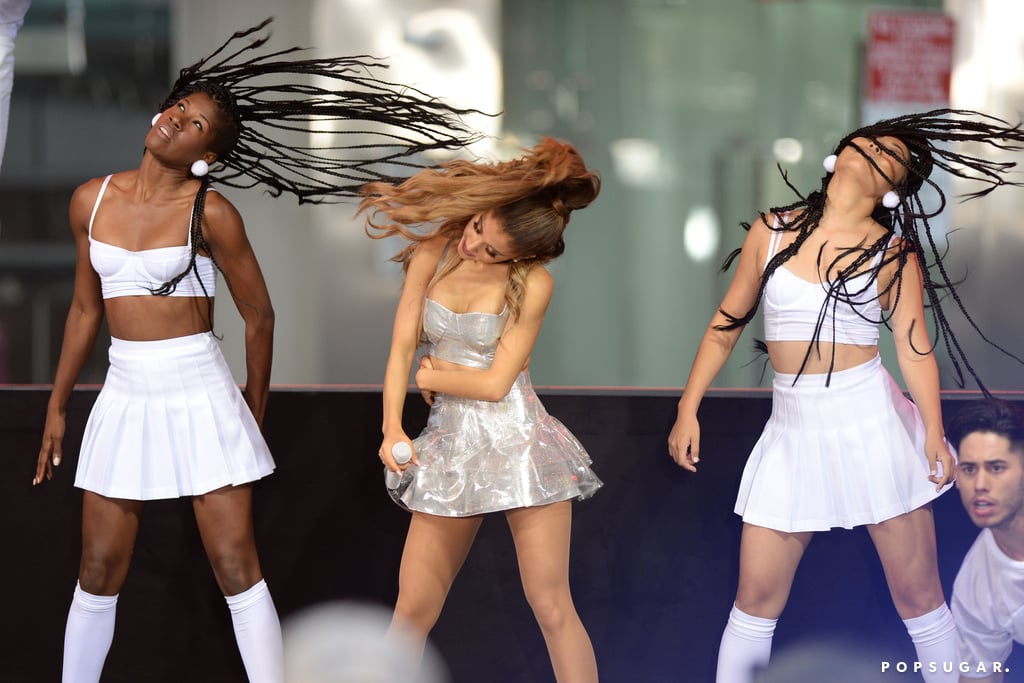 Ariana Grande whipped her hair back and forth during her performance on Today in NYC on Friday.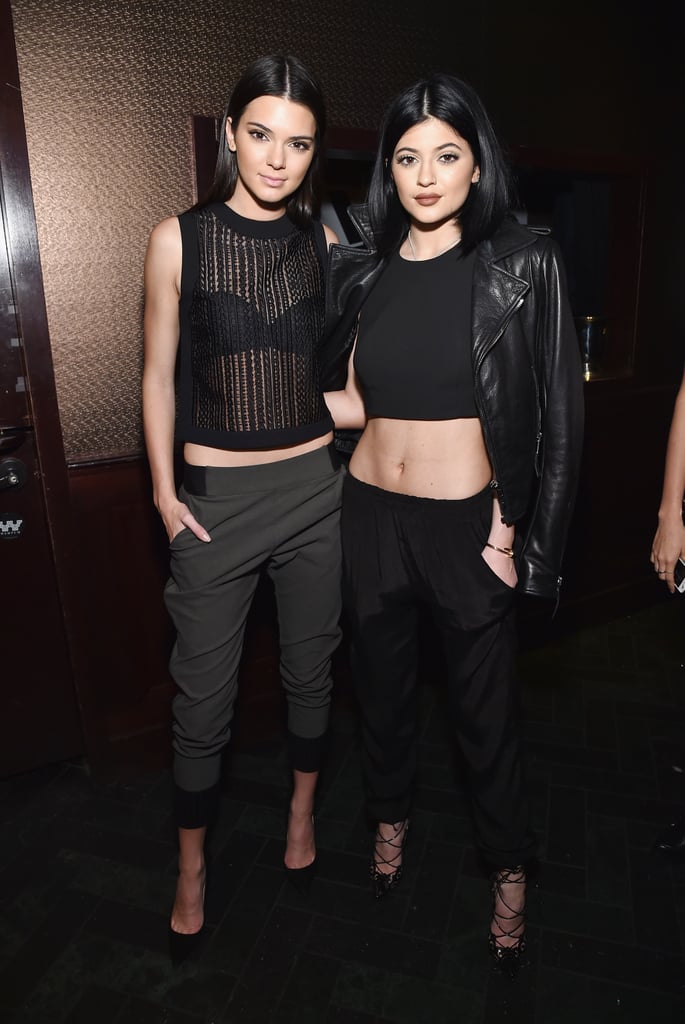 Kendall and Kylie Jenner showed some skin at a DuJour magazine party celebrating their cover in NYC on Thursday.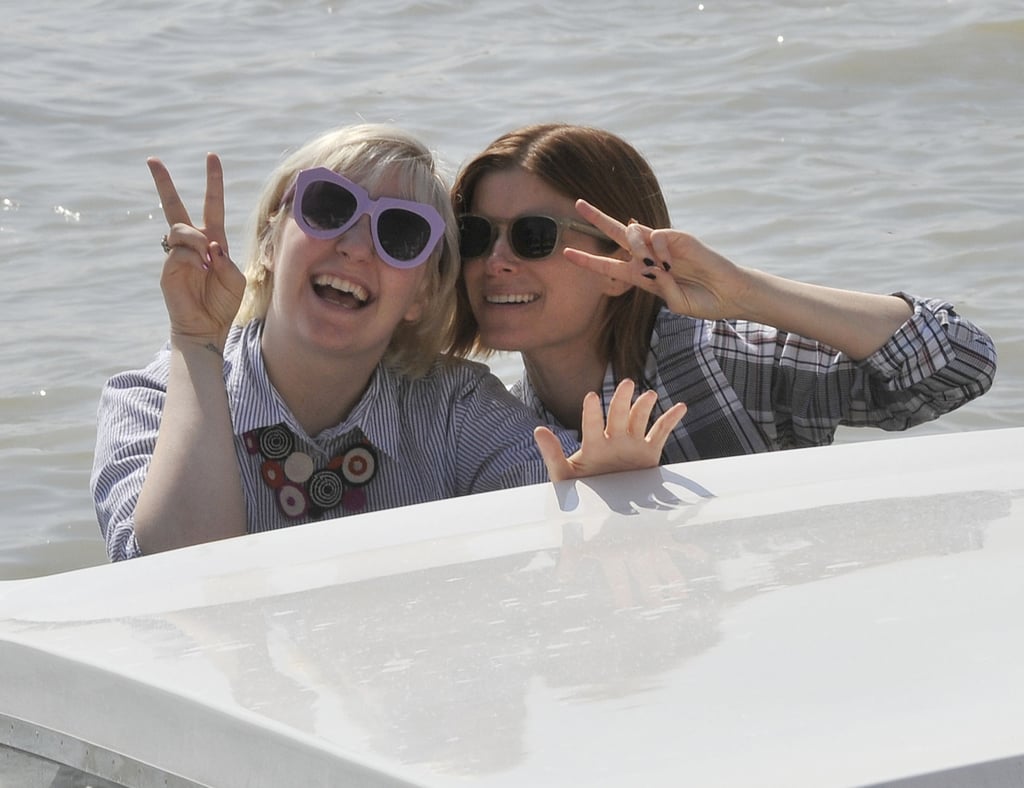 Lena Dunham and Kate Mara goofed around at the Venice Film Festival on Thursday.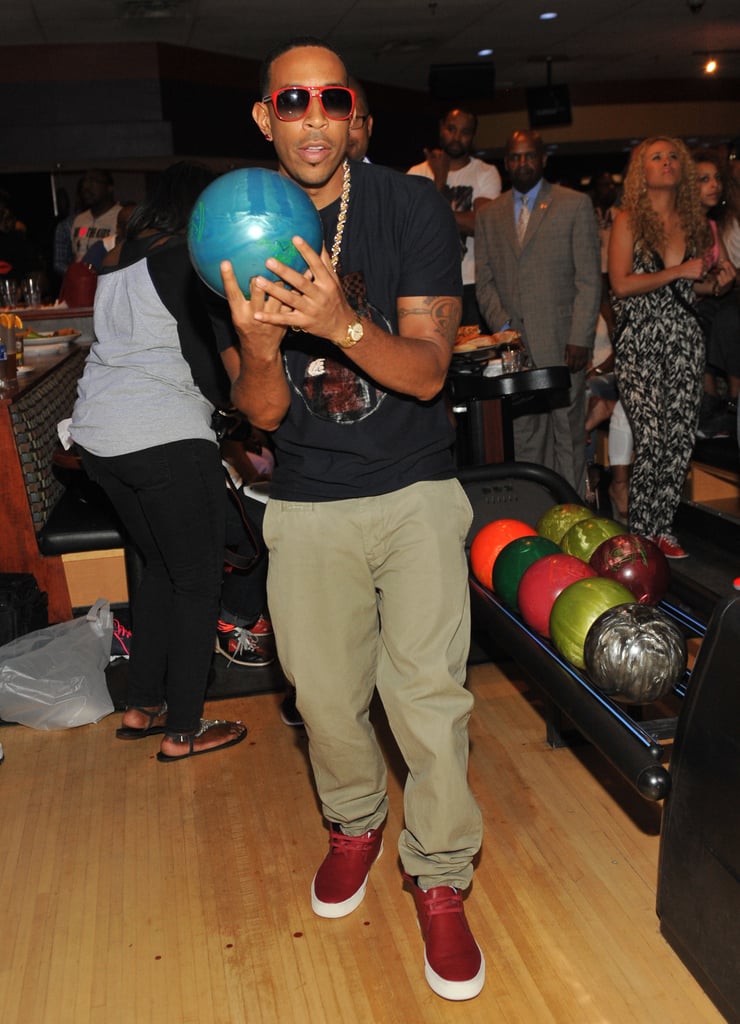 Ludacris had impressive form at the Bowling For a Cause event in Atlanta on Thursday.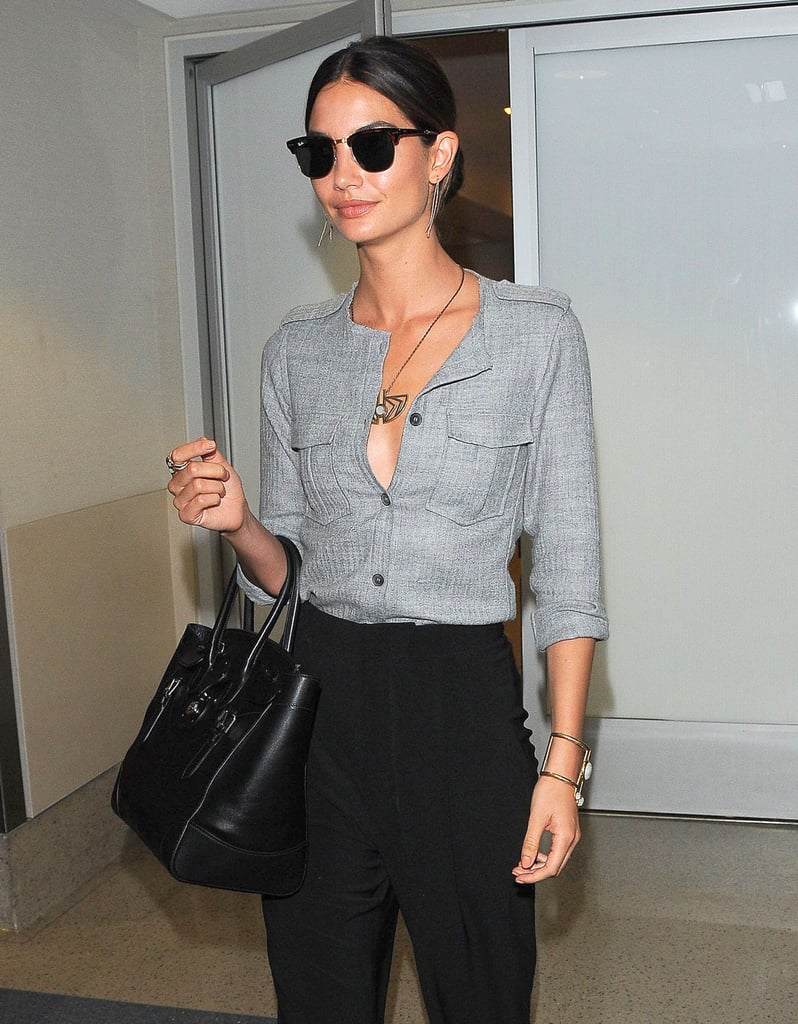 Lily Aldridge caught a flight at LAX on Thursday.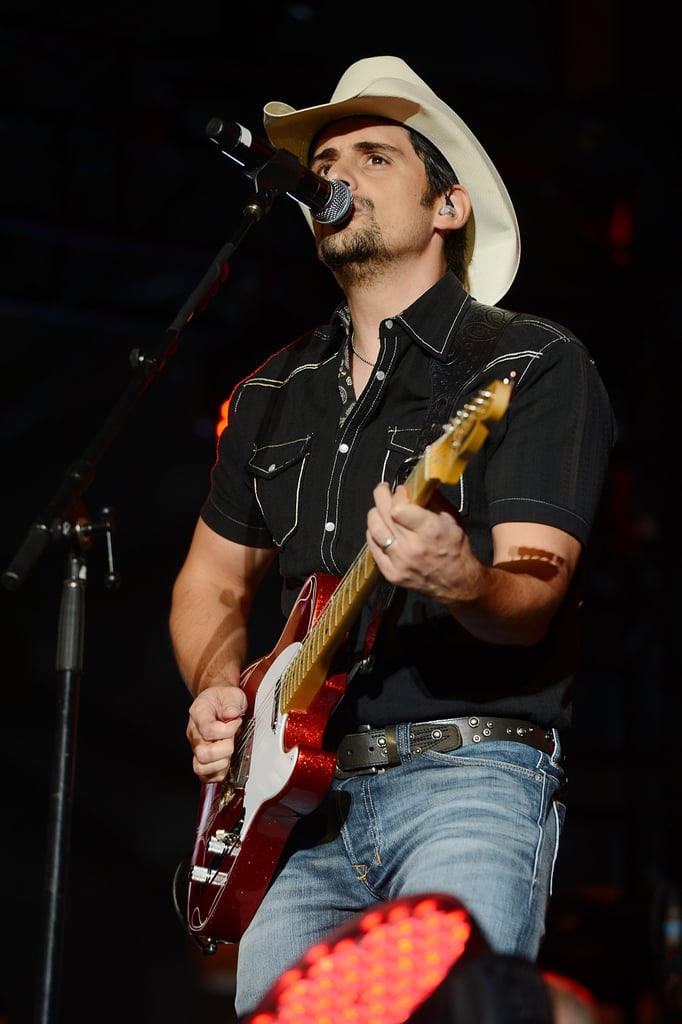 Brad Paisley performed at a pool party in Las Vegas on Wednesday.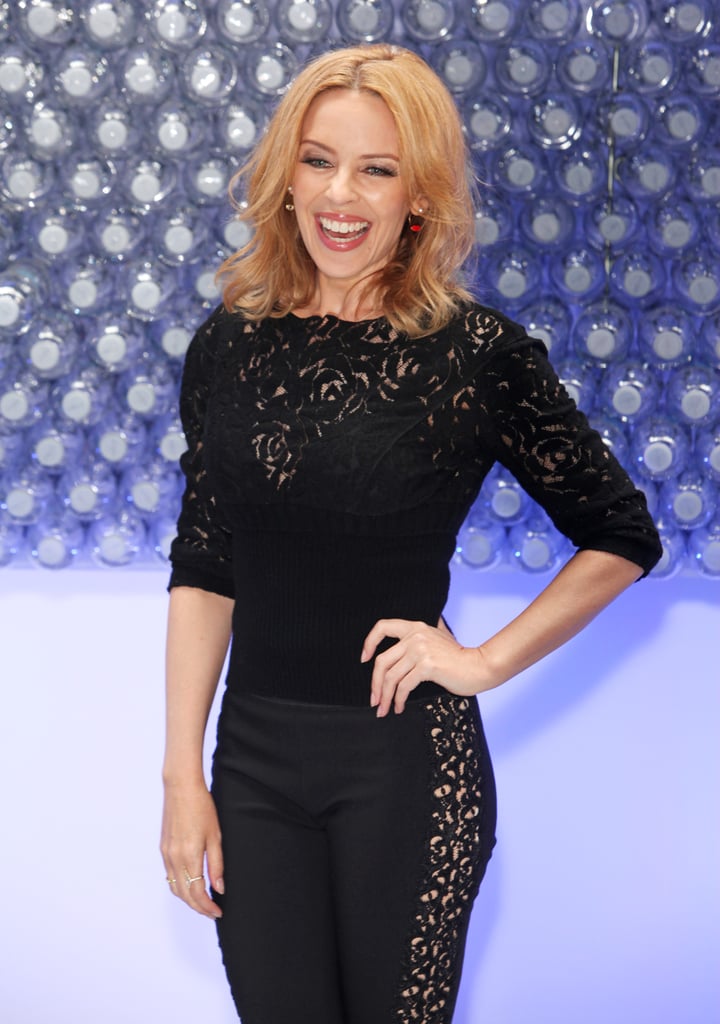 Kylie Minogue [6] posed with a smile in London on Thursday.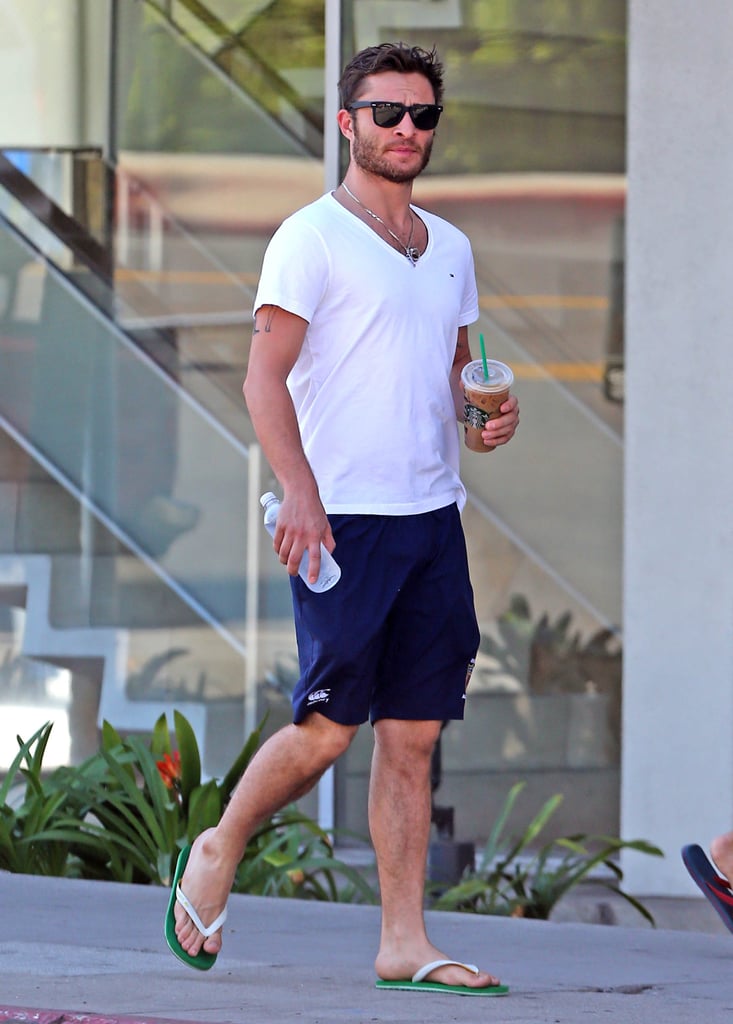 Ed Westwick [7] picked up a drink at Starbucks on Wednesday in LA.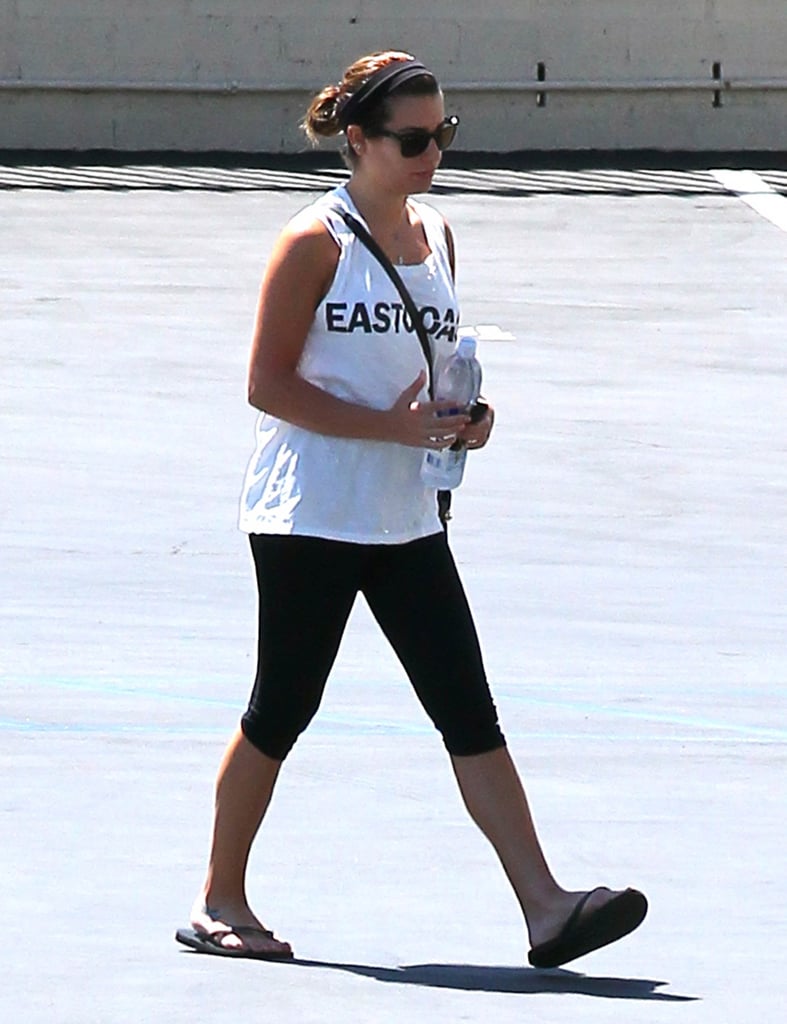 Lea Michele [8] was out and about on Wednesday in LA.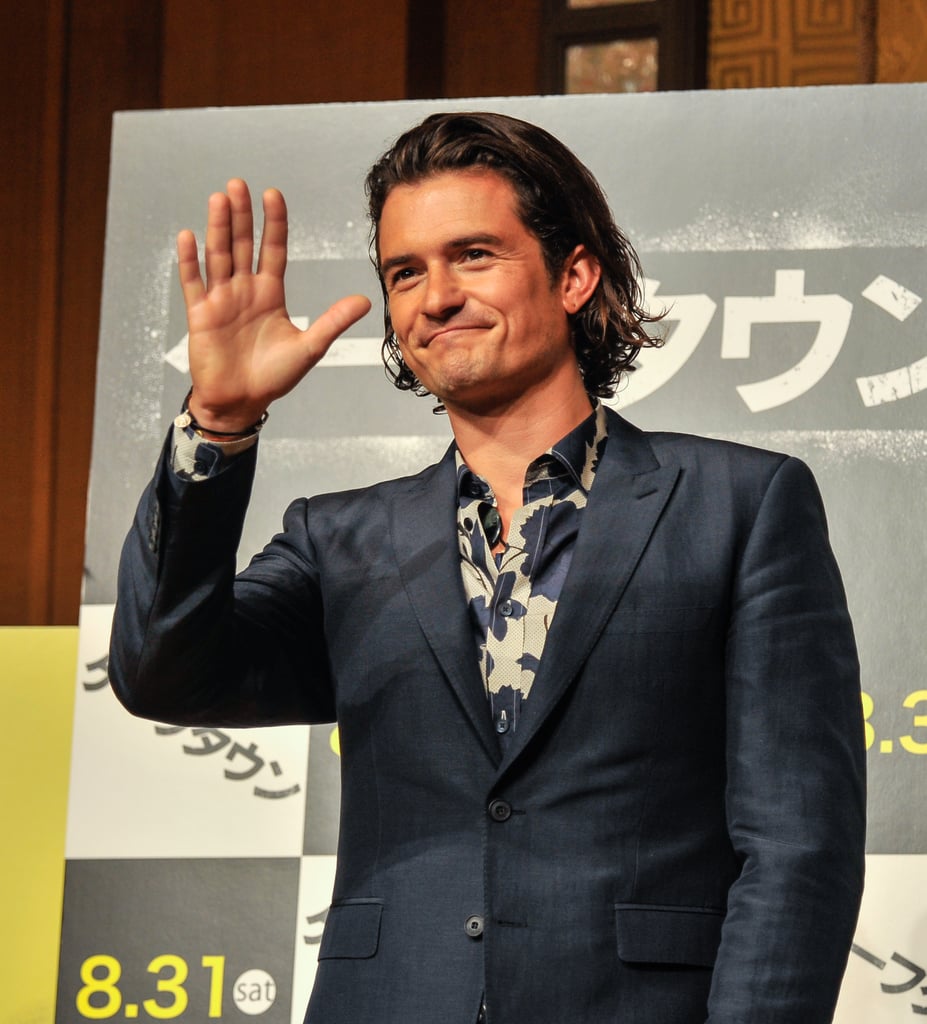 Orlando Bloom [9] waved to the crowd in Tokyo while premiering Zulu on Wednesday.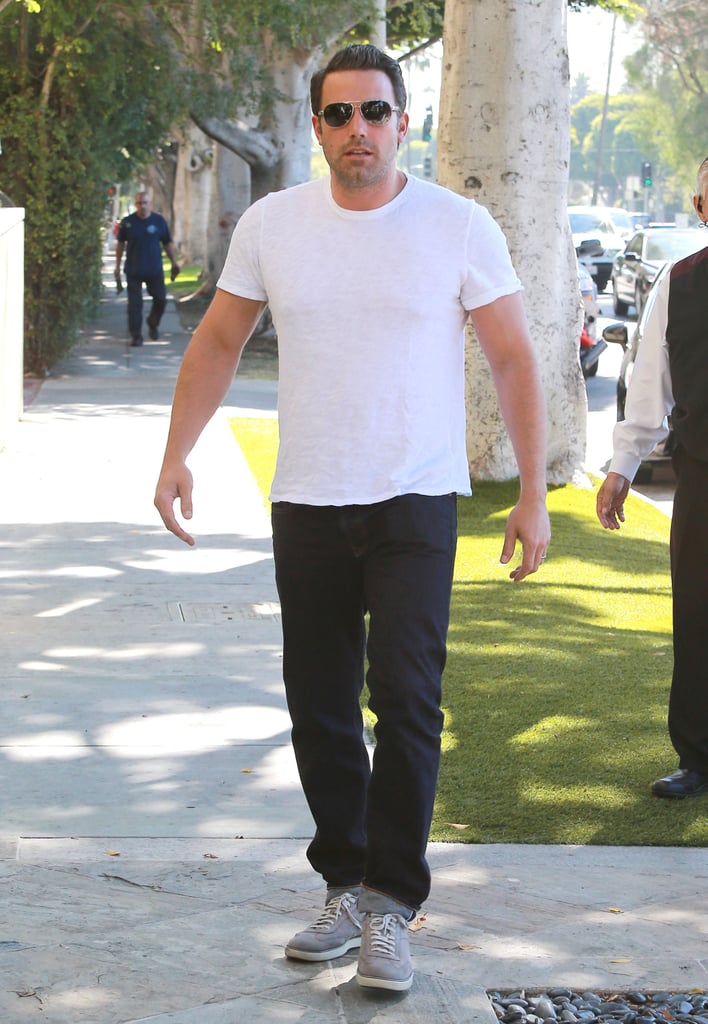 Ben Affleck [10] wore a white t-shirt around LA on Wednesday afternoon.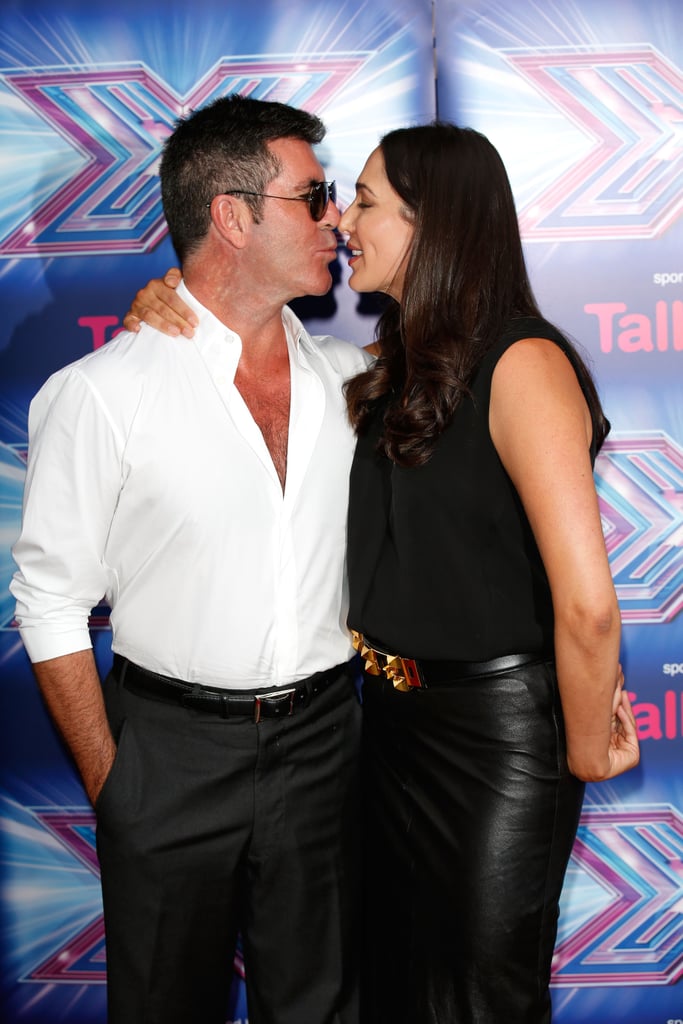 On Wednesday, Simon Cowell [11] and Lauren Silverman shared a kiss at a press event for The X Factor in London.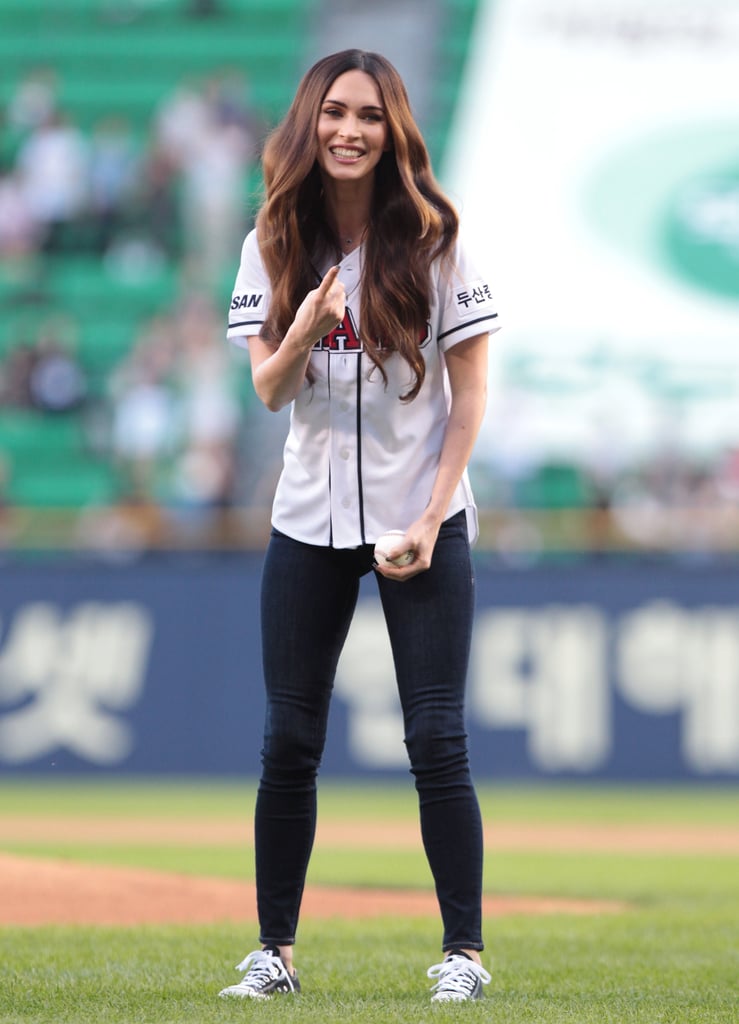 Megan Fox [12] threw out the first pitch at a game in South Korea on Wednesday.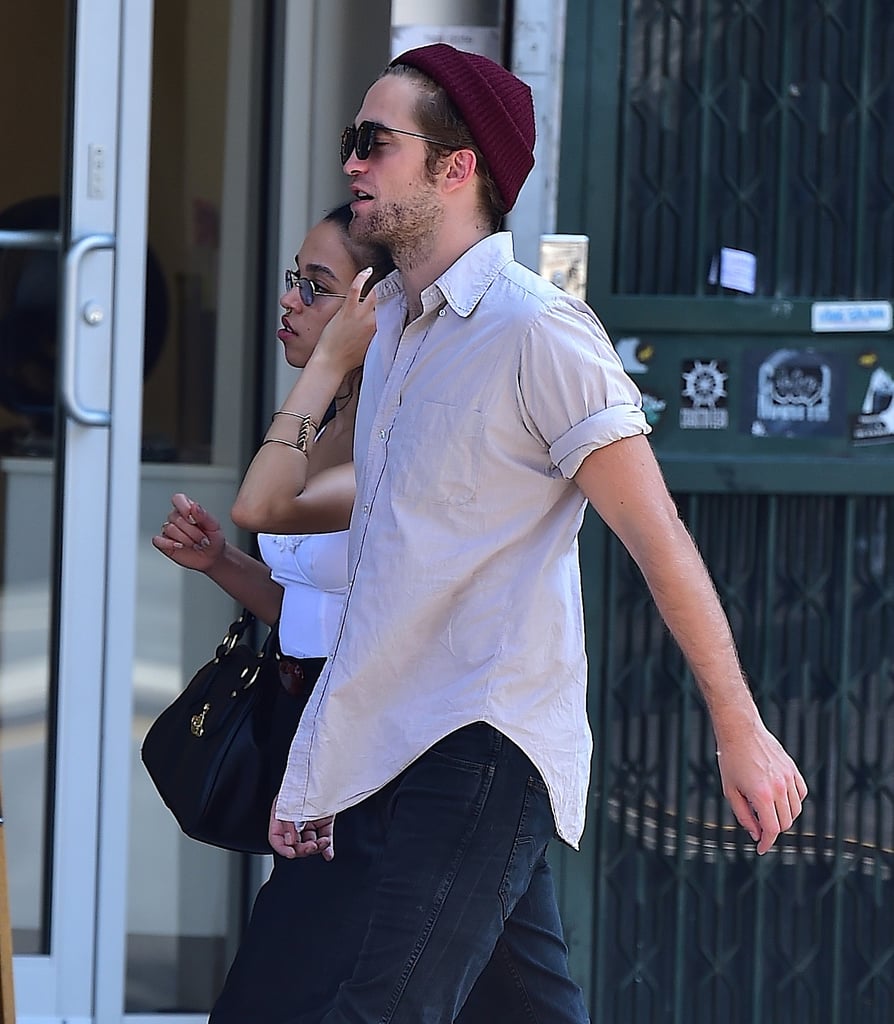 Robert Pattinson [13] hit the streets of NYC with friends on Wednesday.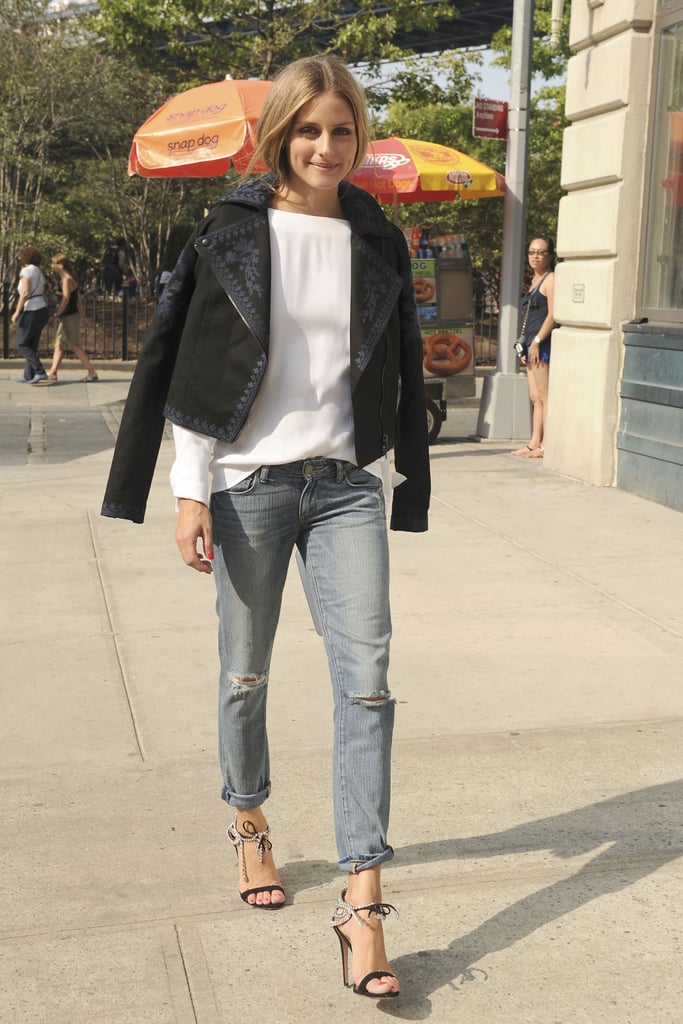 Olivia Palermo walked around NYC in a Marchesa jacket [14].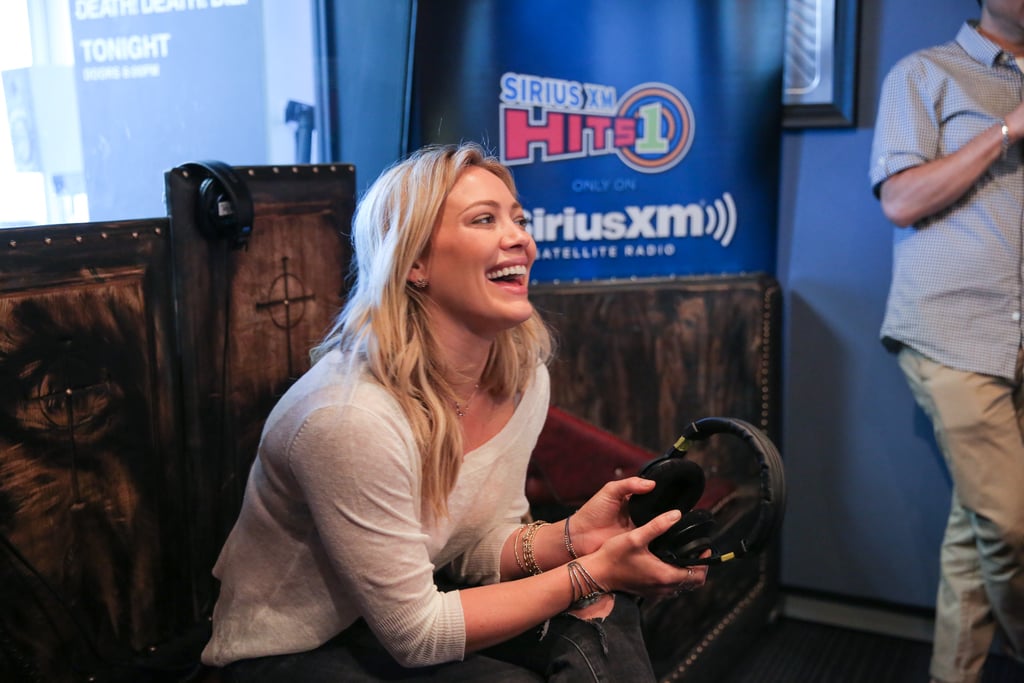 Hilary Duff [15] let out a laugh while visiting Sirius Radio in LA on Wednesday.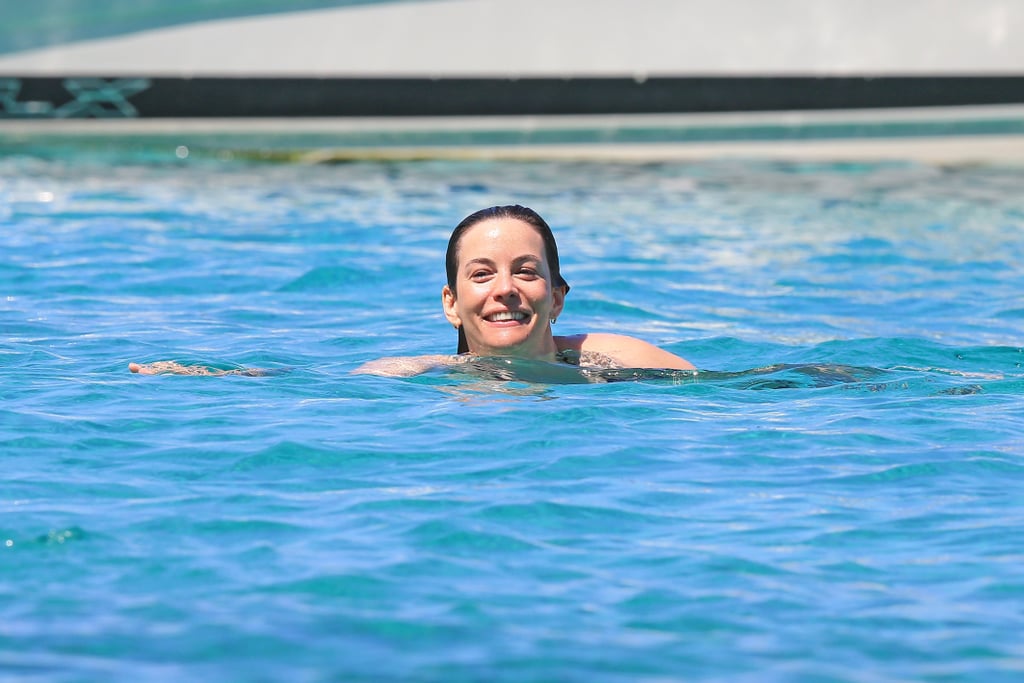 Liv Tyler [16] took a dip in the water while vacationing in Spain on Tuesday.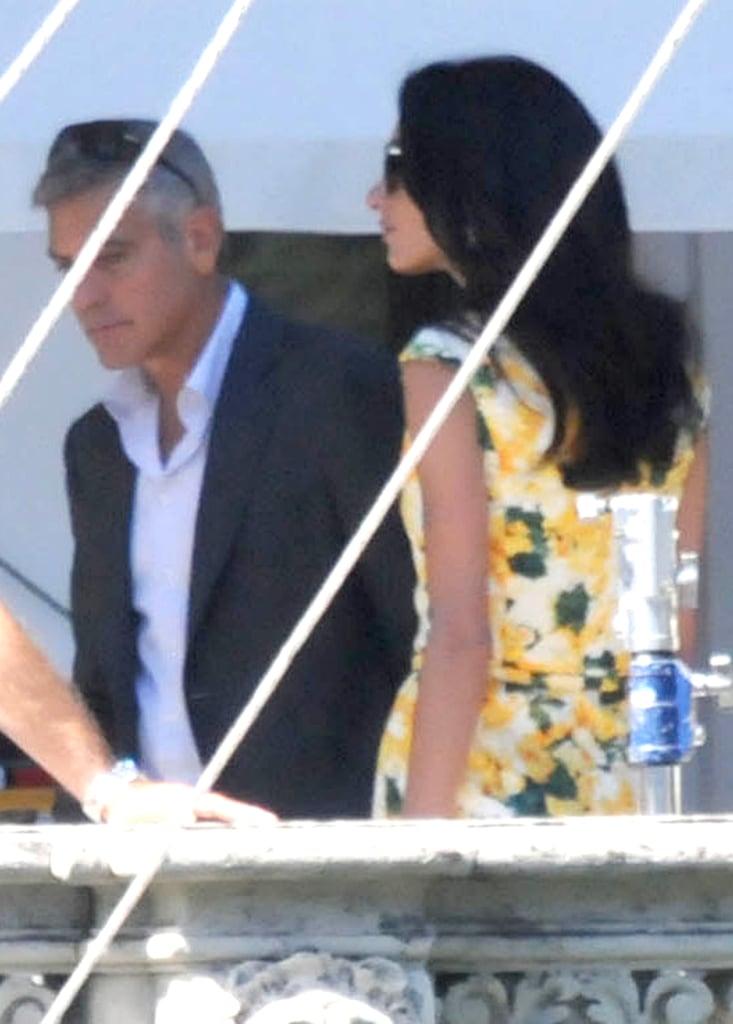 Amal Alamuddin stopped by an Italian set to see her fiancé, George Clooney [17], on Wednesday.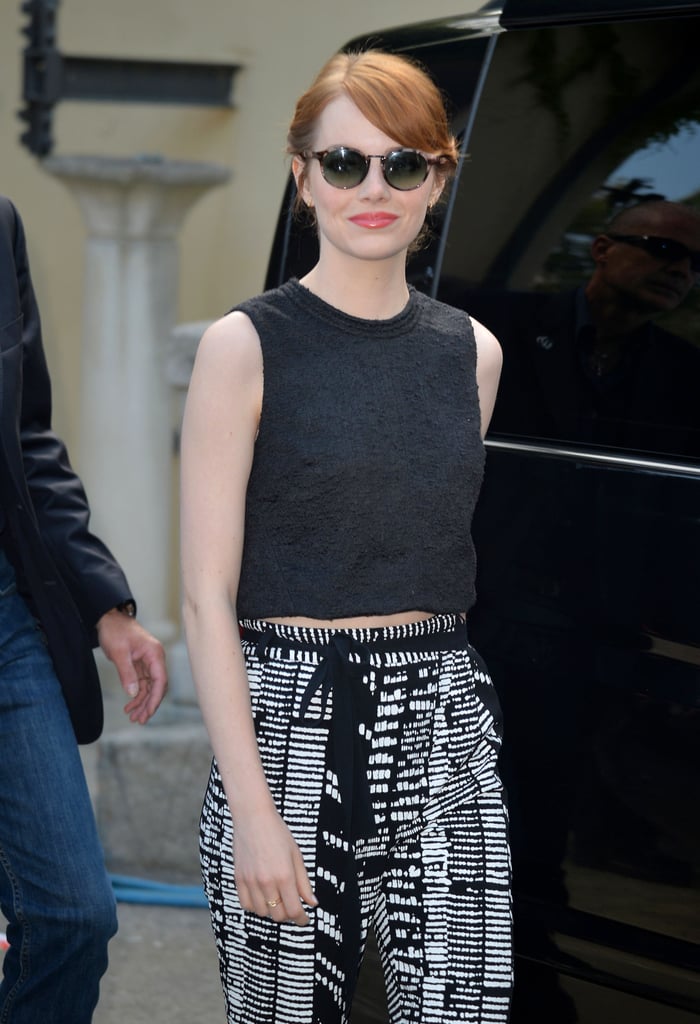 Emma Stone [18] put on her shades on Wednesday when she stepped out in Venice, Italy.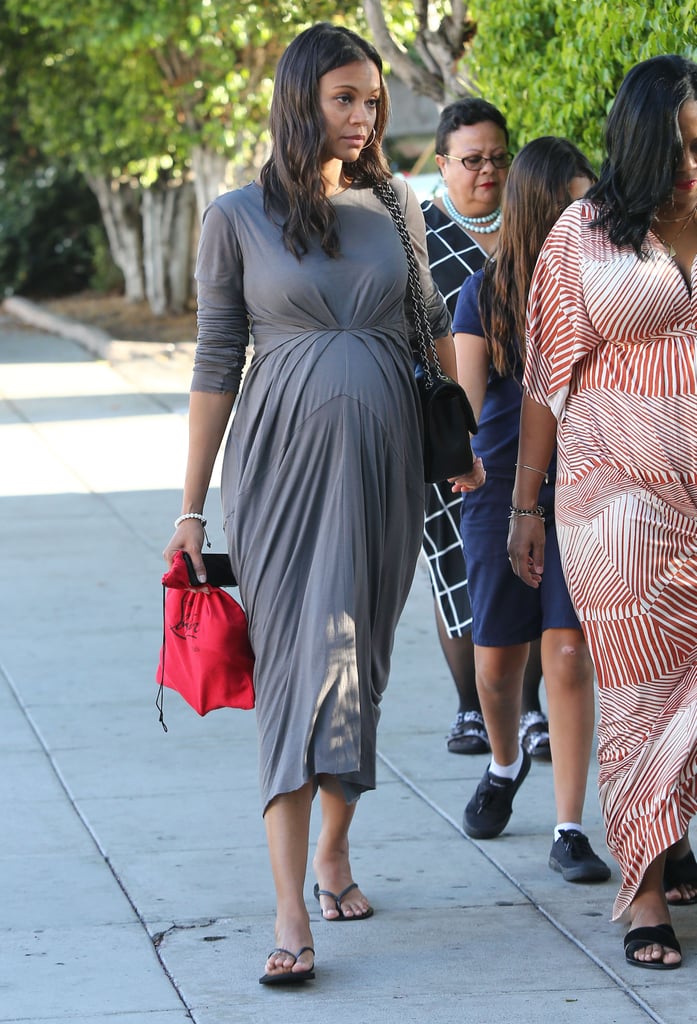 Zoe Saldana [19] showed off her bump during a Wednesday outing with friends in LA.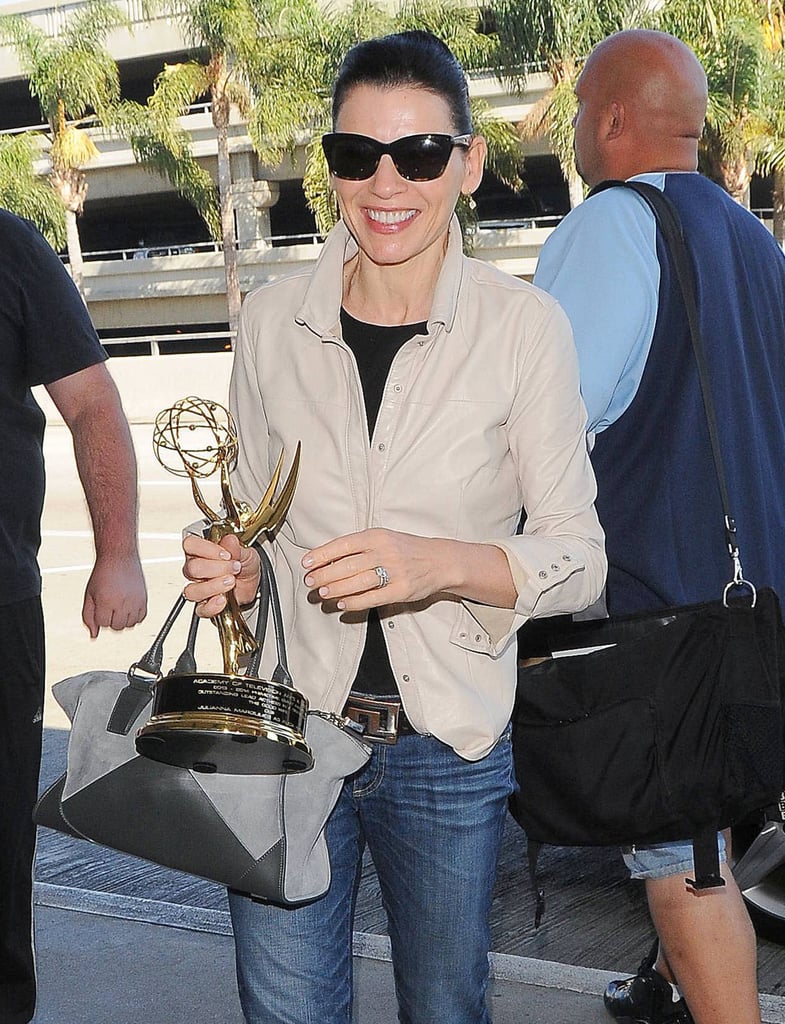 On Tuesday, Julianna Margulies arrived at LAX with her Emmy in tow!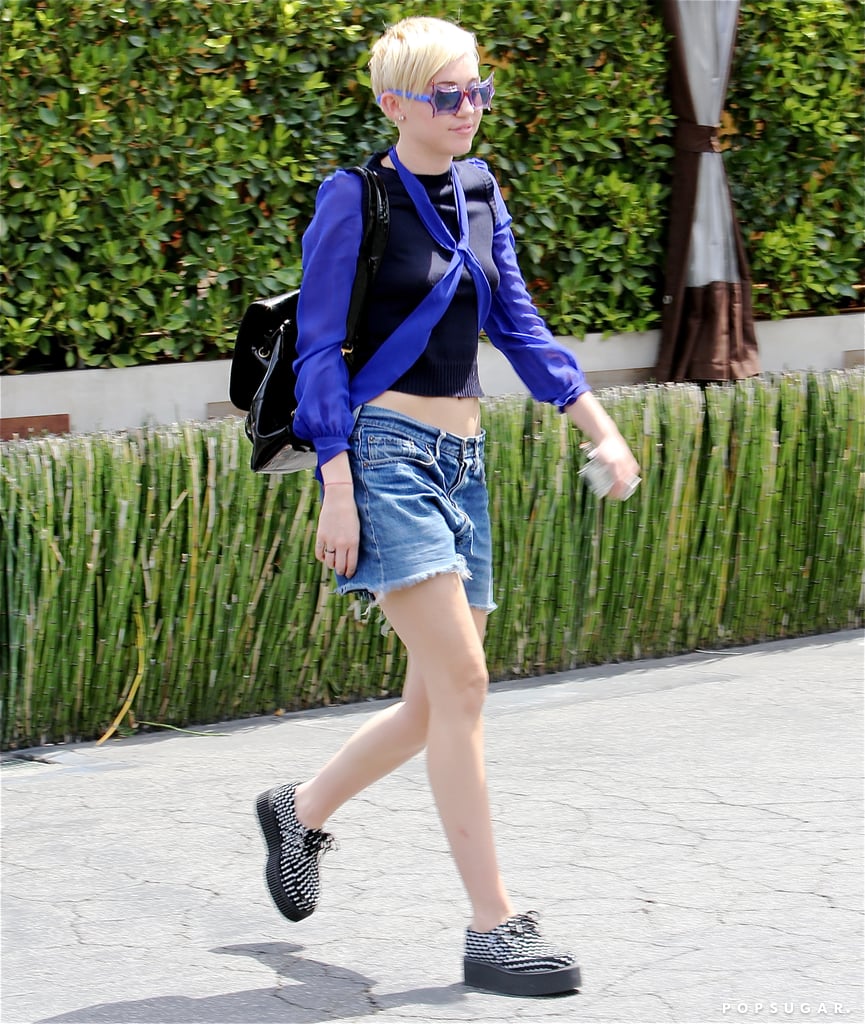 Miley Cyrus [20] bared her midriff when she grabbed lunch in LA on Monday.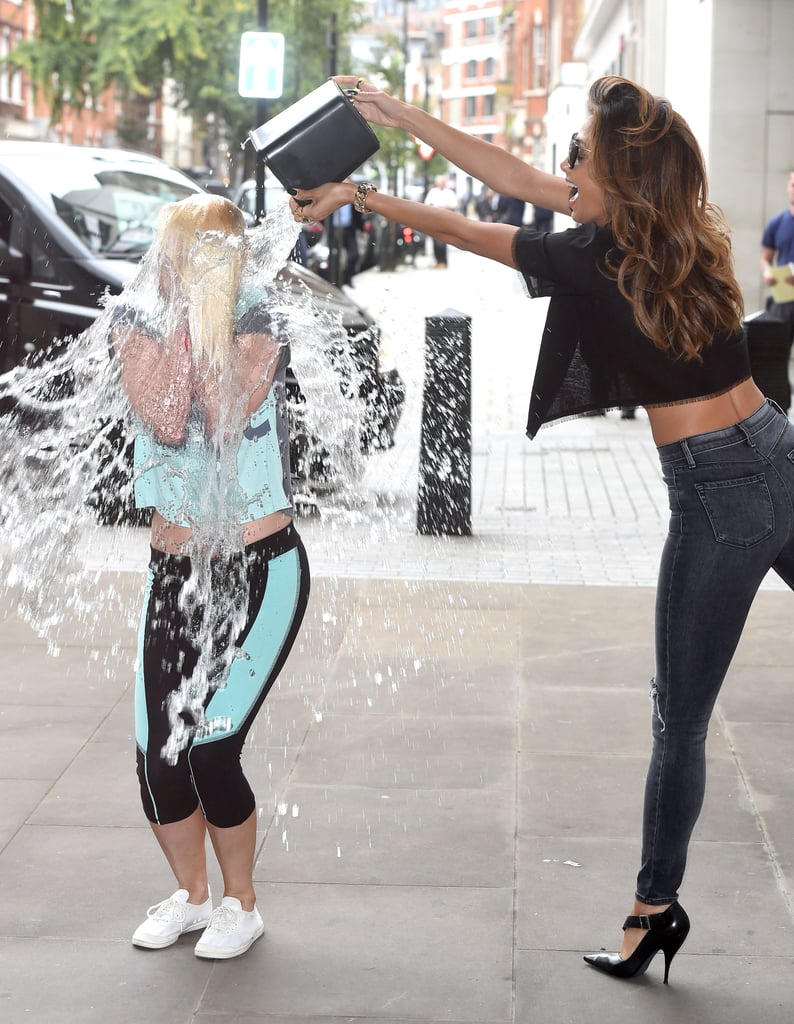 On Tuesday, Nicole Scherzinger had the honors of helping a fan take the Ice Bucket Challenge outside the BBC Radio One studio in London.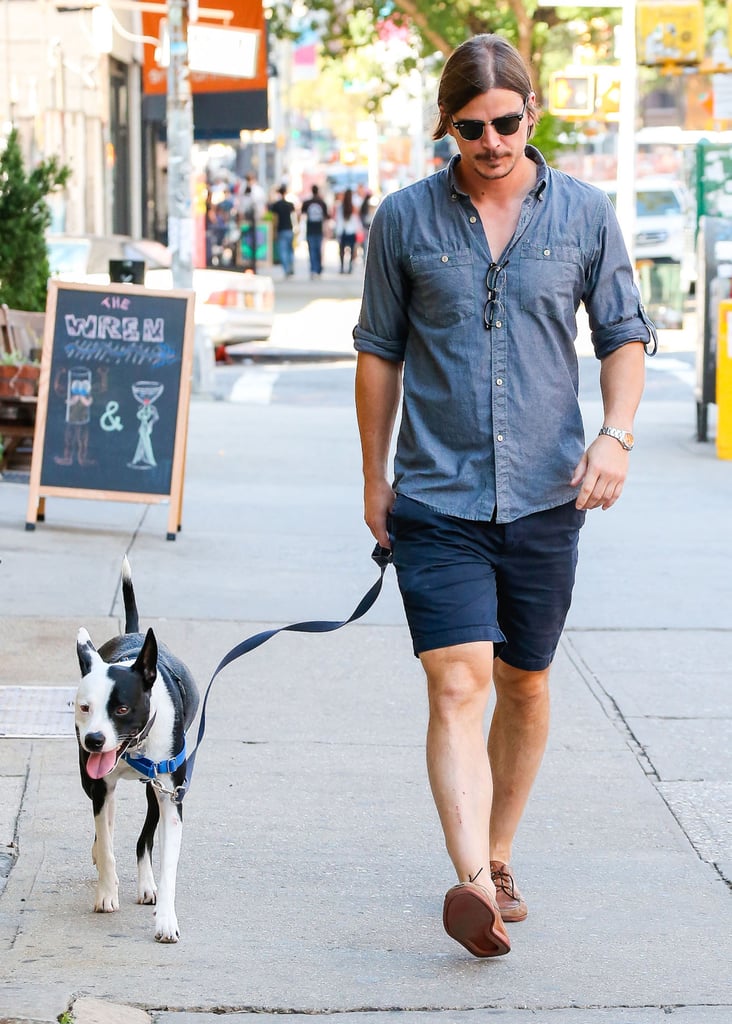 Josh Hartnett [21] took his cute dog for a walk in NYC on Tuesday.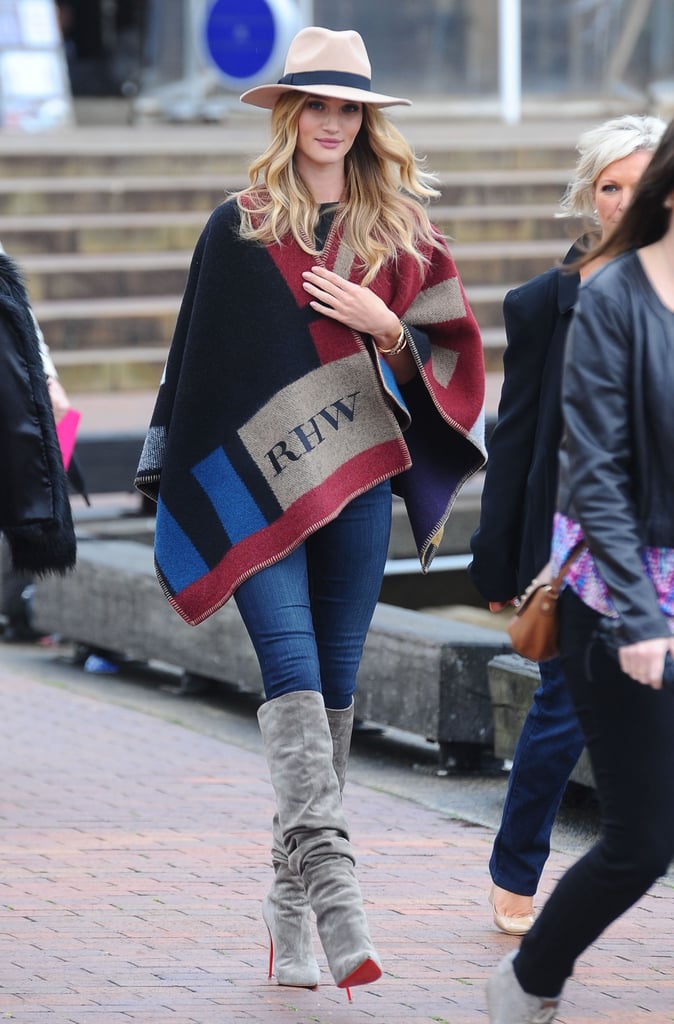 Rosie Huntington-Whiteley looked like she was walking straight out of a magazine cover when she took a stroll in Sydney, Australia, on Tuesday.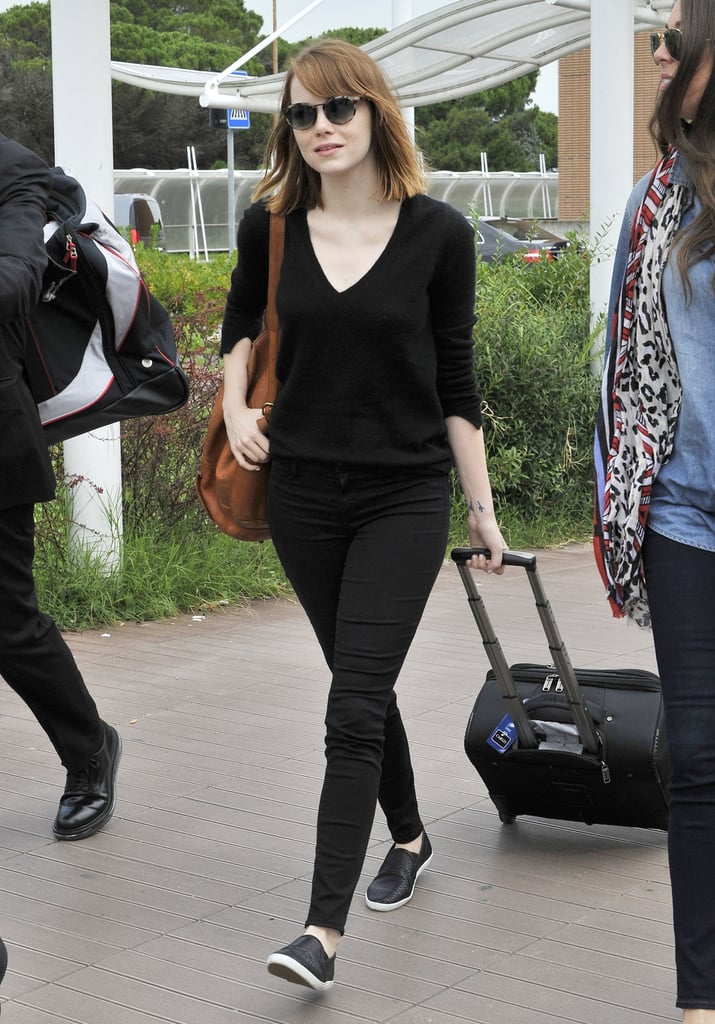 Emma Stone [22] rolled her own luggage in Venice, Italy, on Tuesday. She's set to attend the 71st Venice International Film Festival.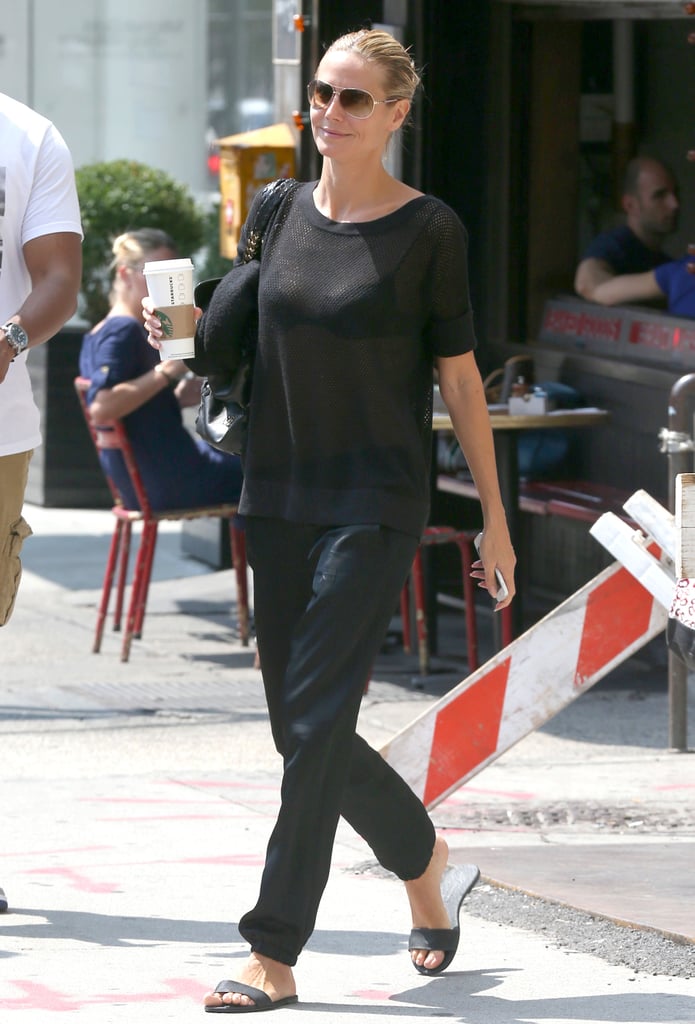 Heidi Klum [23] kept it casual in NYC on Tuesday.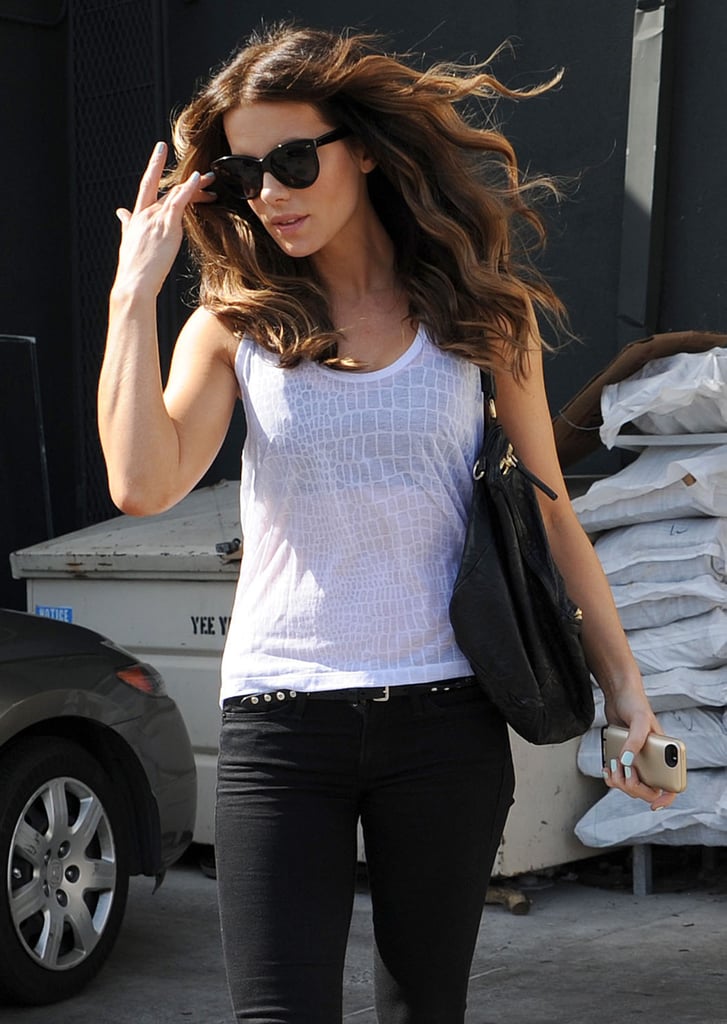 Kate Beckinsale [24]'s hair blew in the wind during her Monday out in LA.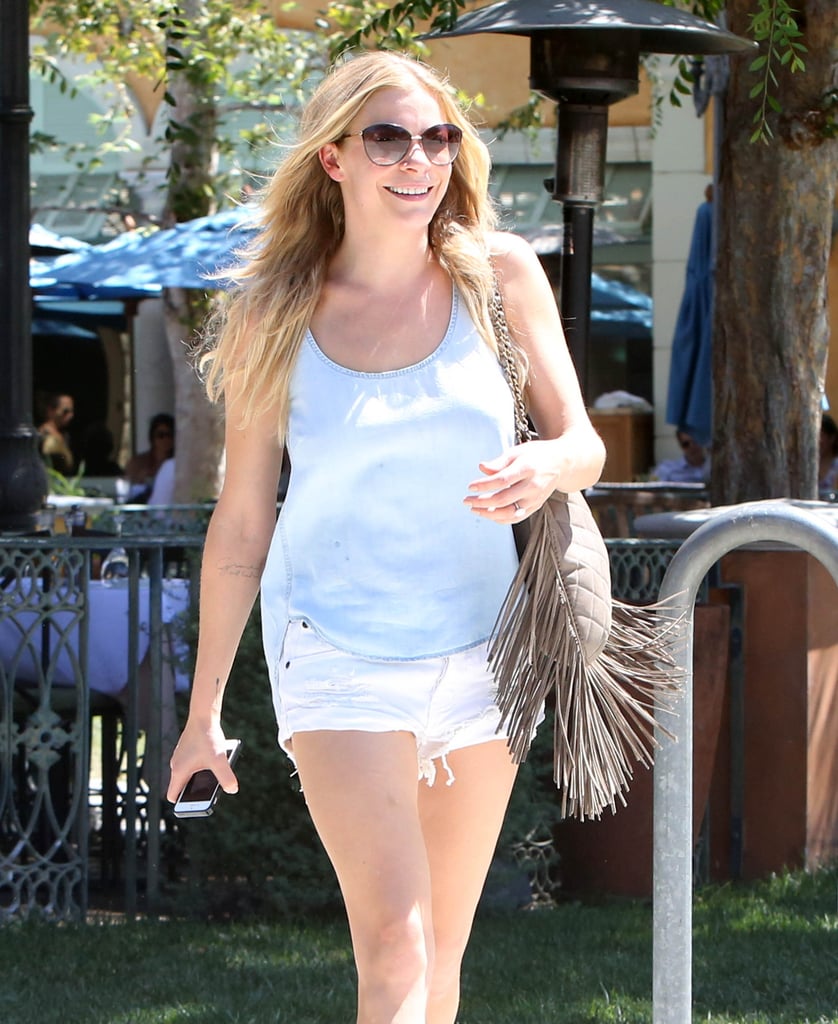 LeAnn Rimes had a big smile while running errands in Calabasas, CA, on Tuesday.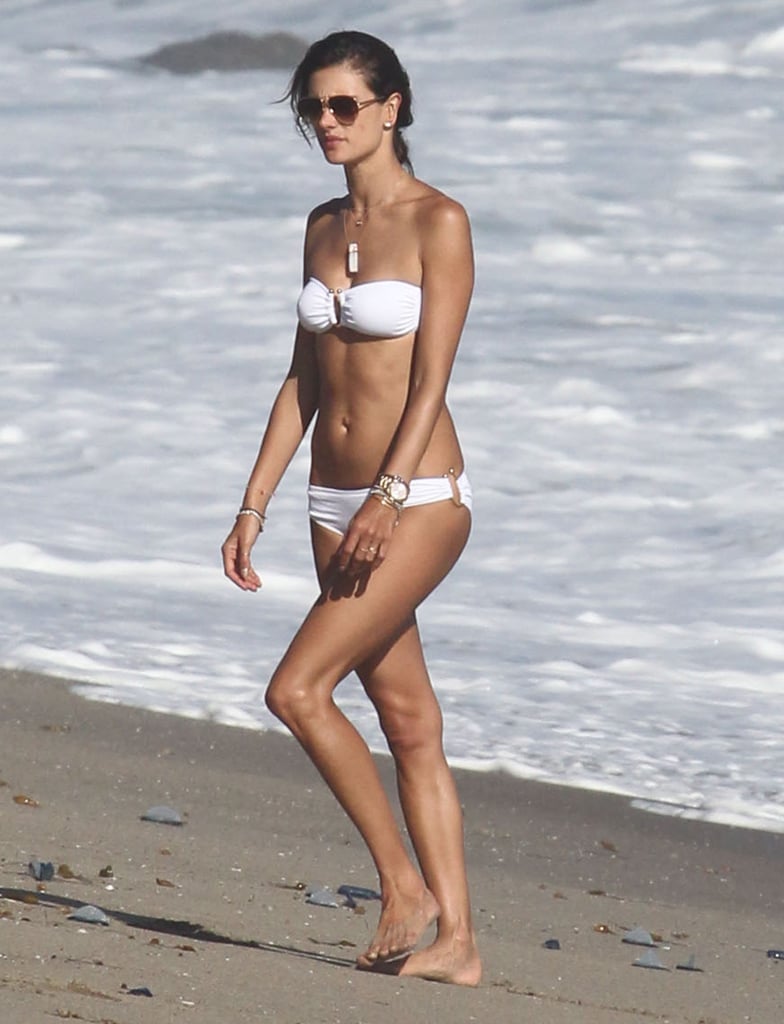 Alessandra Ambrosio had a beach day in Malibu, CA, on Saturday.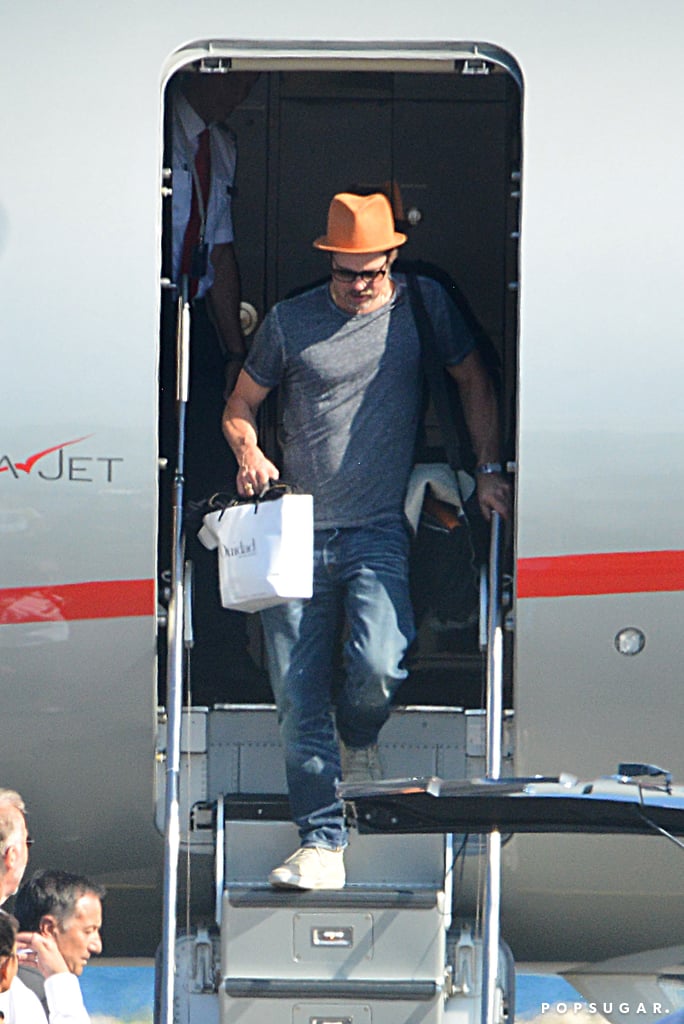 Brad Pitt [25] touched down in Nice, France, with his family on Friday.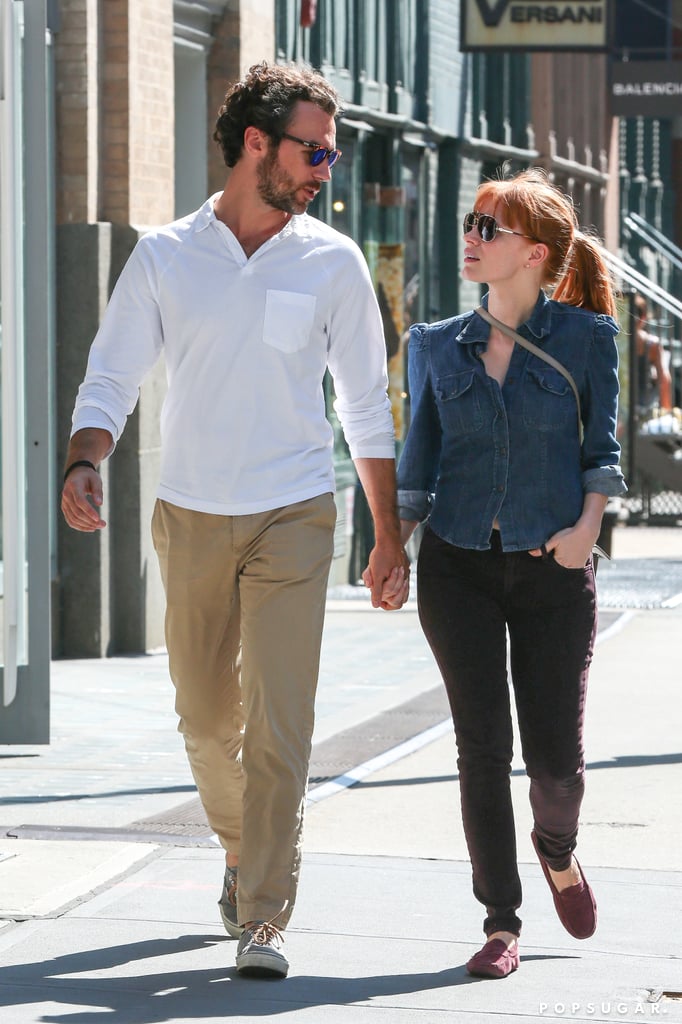 Jessica Chastain and Gian Luca Passi de Preposulo went for a stroll in NYC on Monday.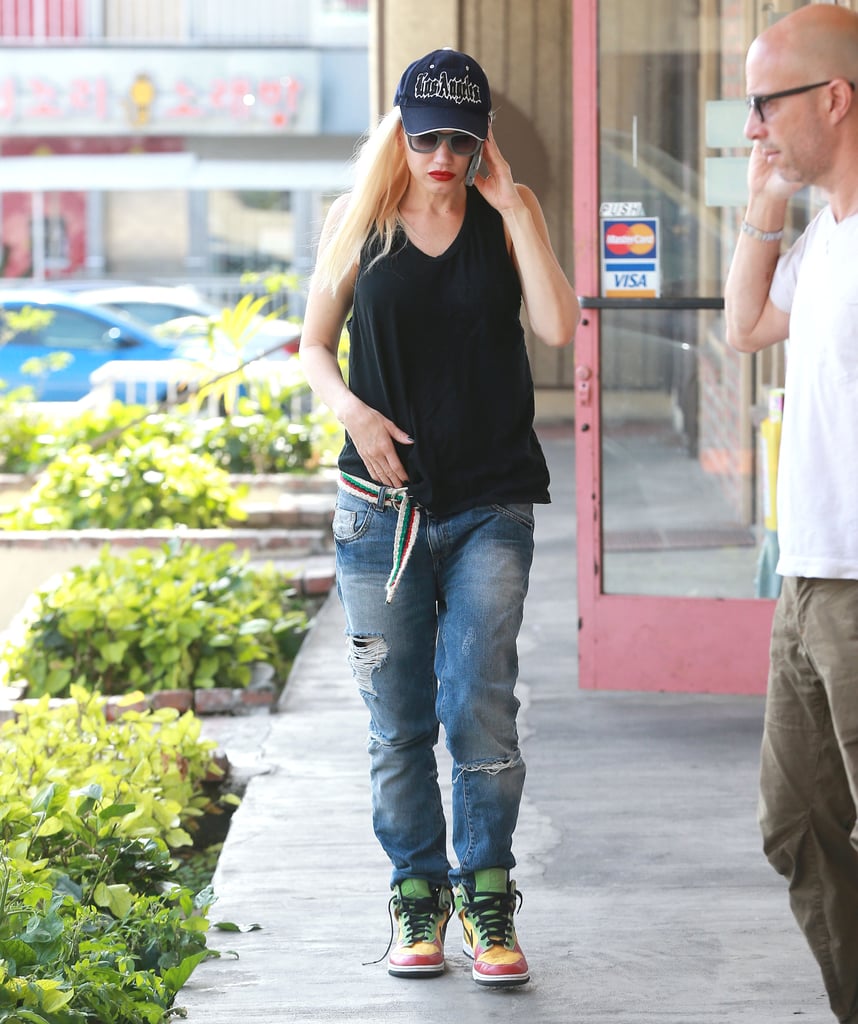 Gwen Stefani [26] went with a casual look for her Monday errands in LA.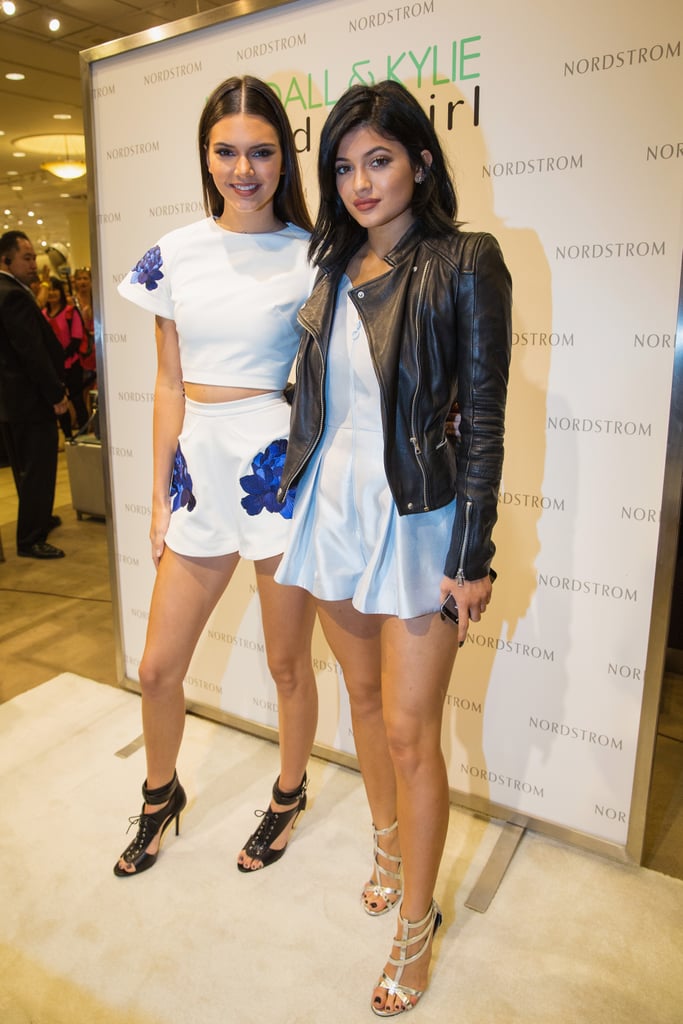 Before taking on the MTV VMAs [27] with their sister Kim Kardashian [28], Kendall and Kylie Jenner had a meet-and-greet event for Madden Girl at Nordstrom in Seattle on Saturday.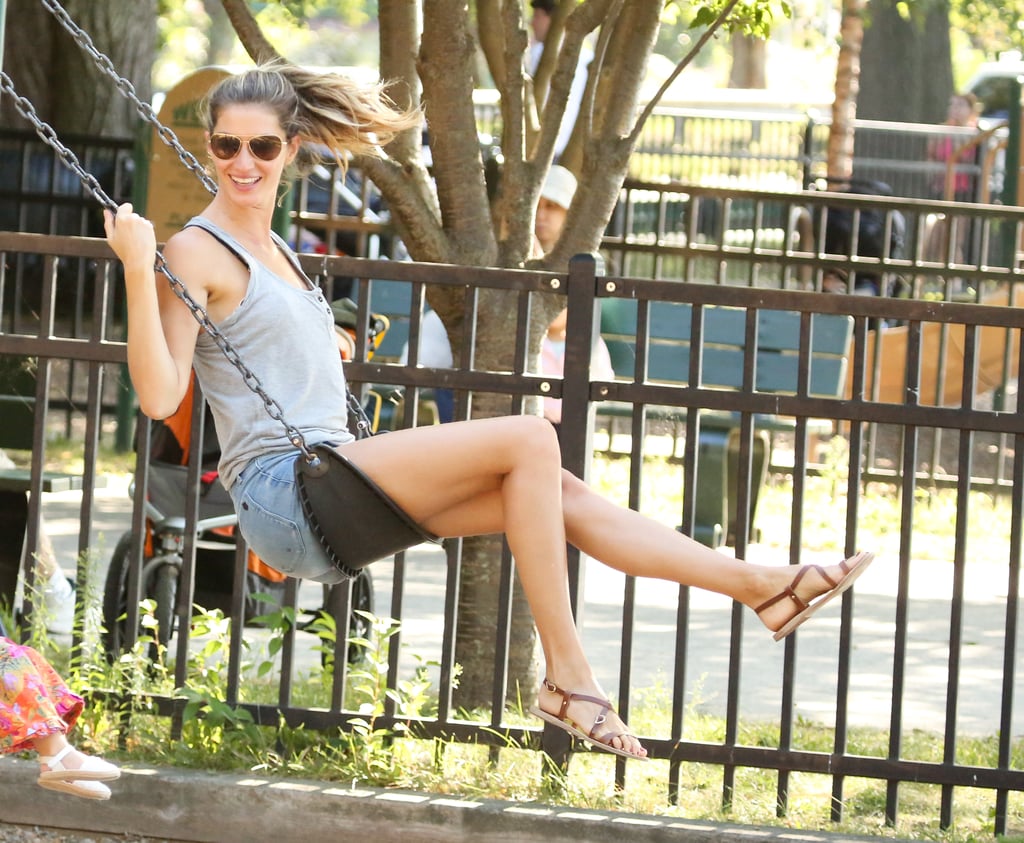 Gisele Bündchen [29] took a ride on the swing at a park in Boston on Saturday.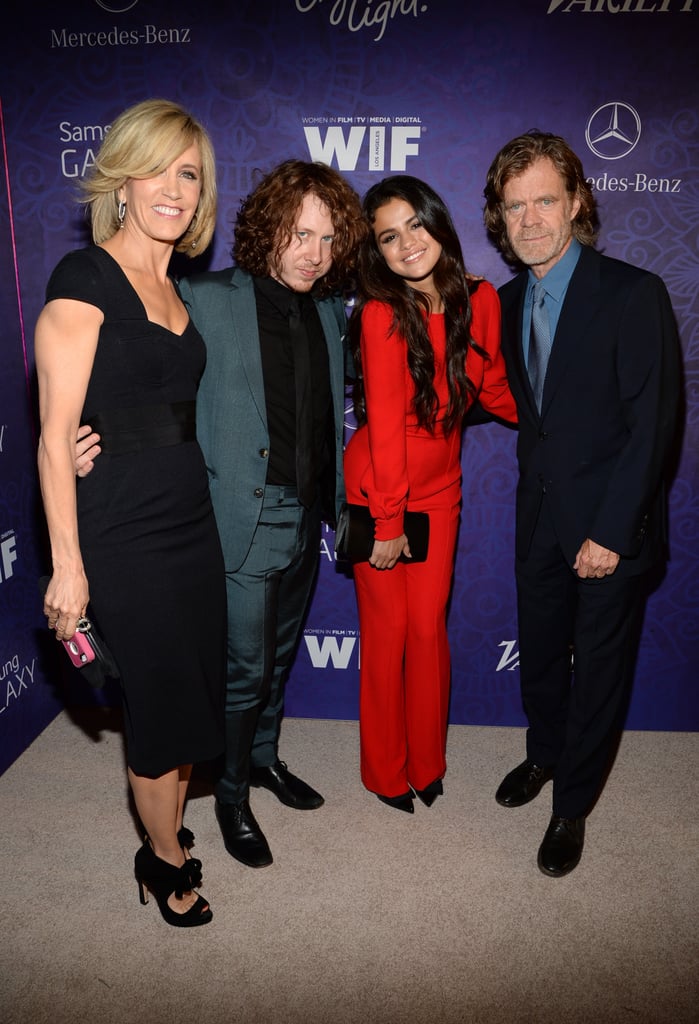 On Saturday, Selena Gomez [30] hung out with Felicity Huffman [31], Ben Kweller, and William H. Macy at the Variety and Women in Entertainment event in LA.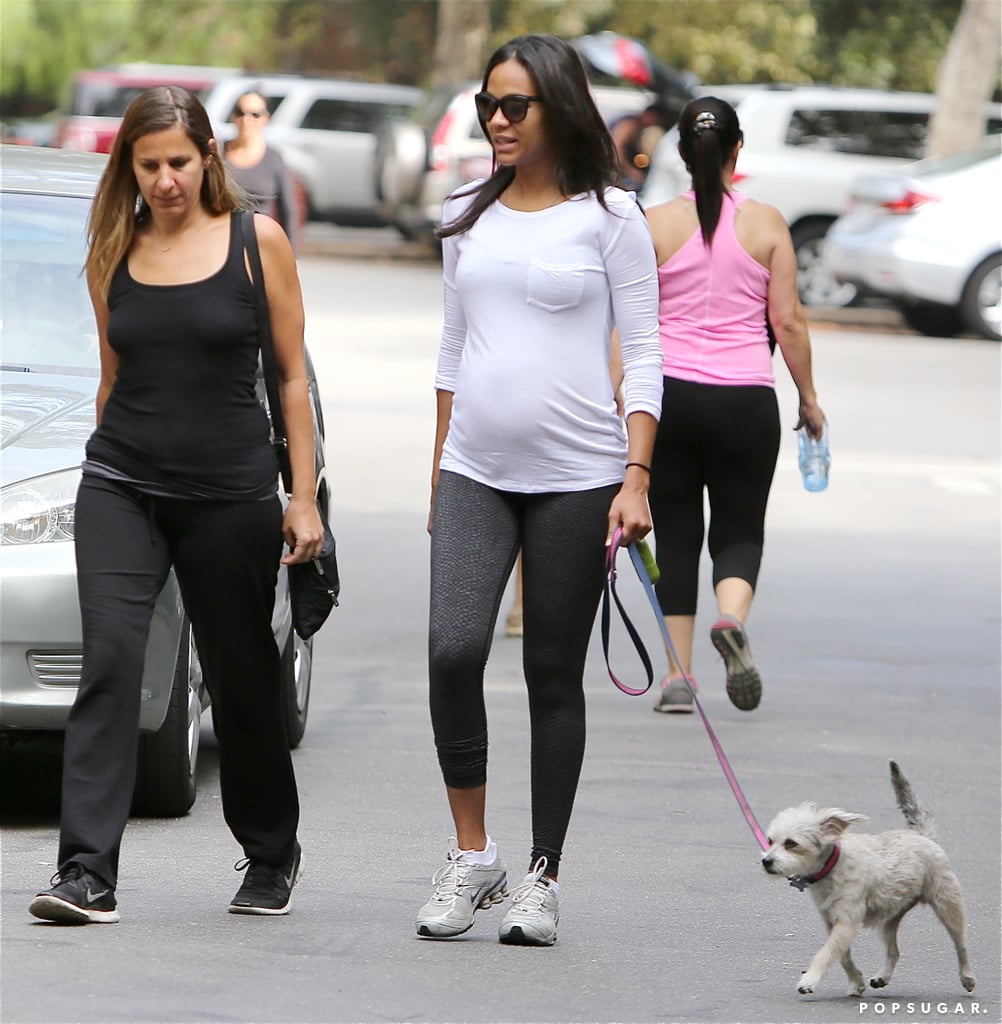 Zoe Saldana [32] took her dog for a walk in LA on Monday.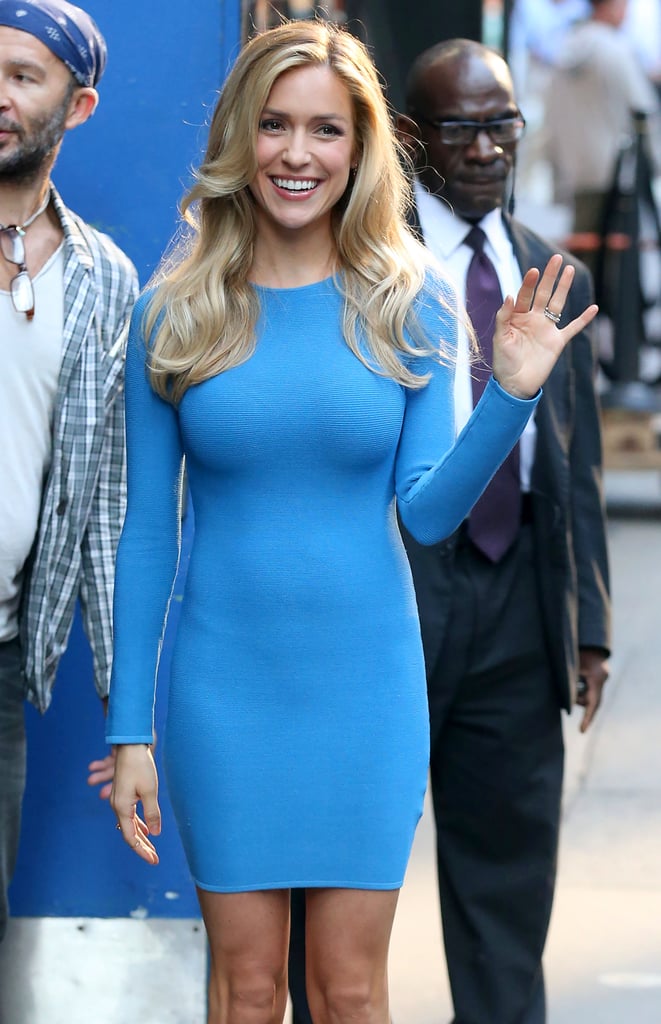 Kristin Cavallari [33] was fresh-faced outside the NYC set of Good Morning America on Monday.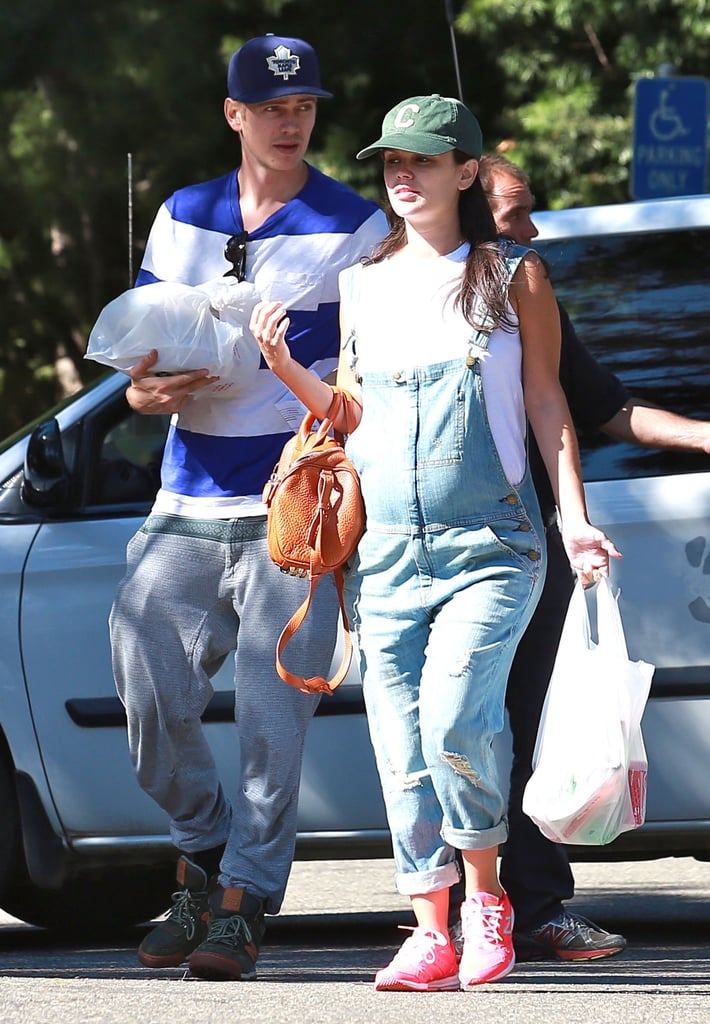 Rachel Bilson [34]'s baby bump was on display in overalls during her shopping trip with Hayden Christensen [35] in LA on Sunday.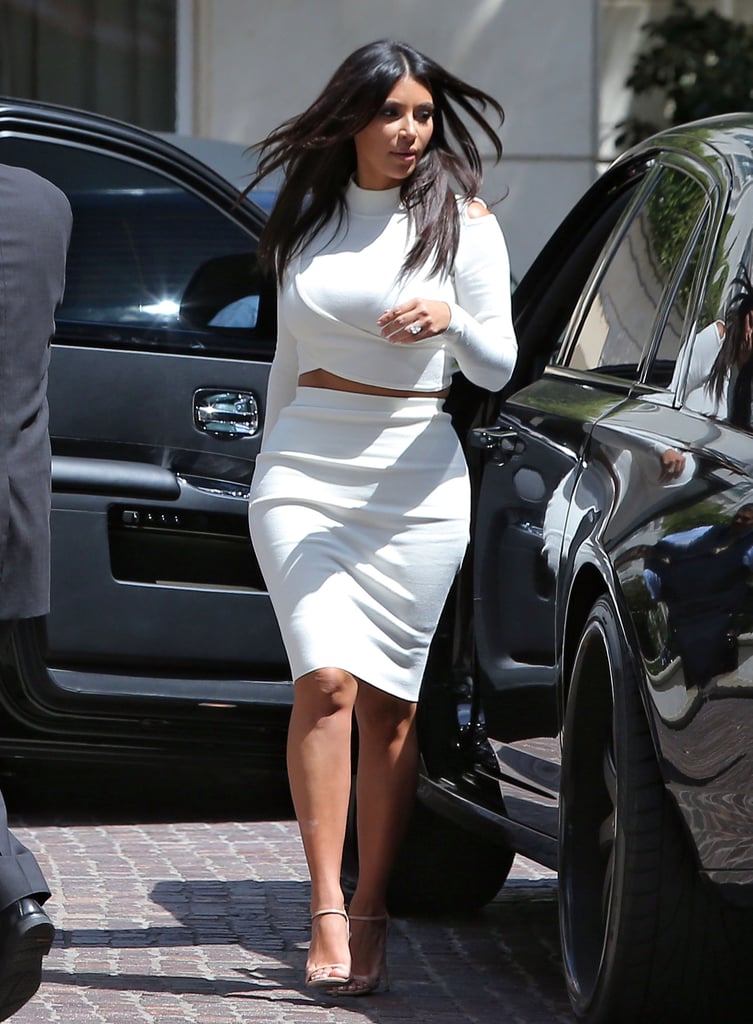 Kim Kardashian [36] stopped by the Peninsula hotel in Beverly Hills, CA, on Monday.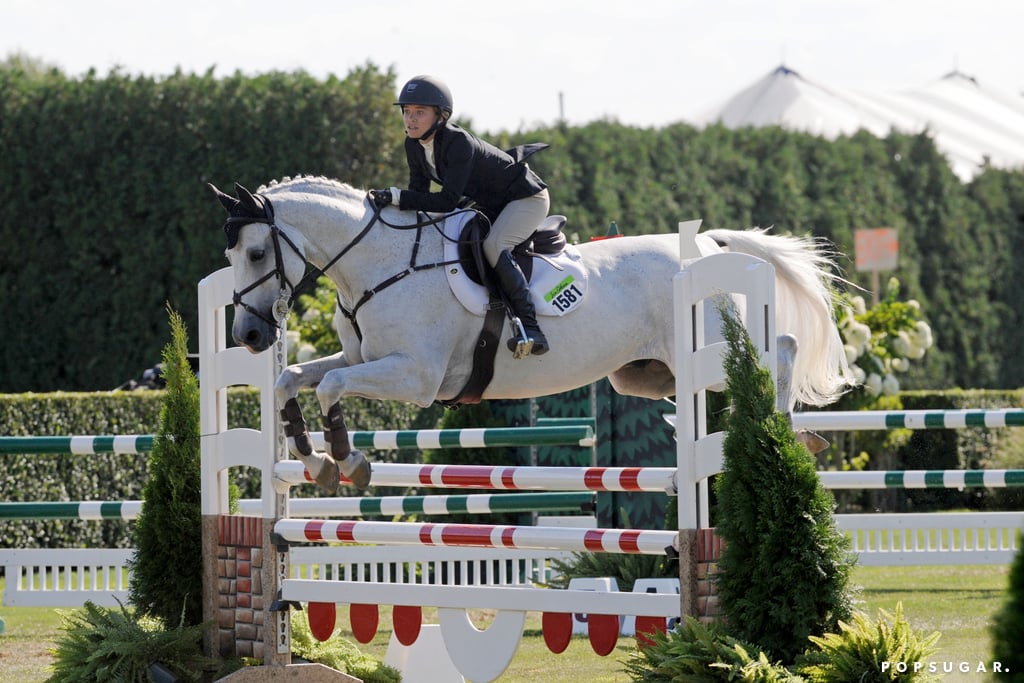 Mary-Kate Olsen [37] went jumping with her horse in Bridgehampton, NY, on Thursday.