Taylor Lautner [1] made a shirtless splash [2] on the LA set of Run the Tide on Tuesday, and there were lots of other celebrities having fun in the sun, including Kate Walsh [3], Jaime King, and Jessica Szohr [4] and her rumored boyfriend, Tommy Chiabra. Elsewhere, Kate Middleton worked with a Morse code translator [5] while Anna Paquin [6] and Stephen Moyer [7] packed on the PDA at True Blood's final season premiere. Keep reading for all that and more can't-miss celebrity pics!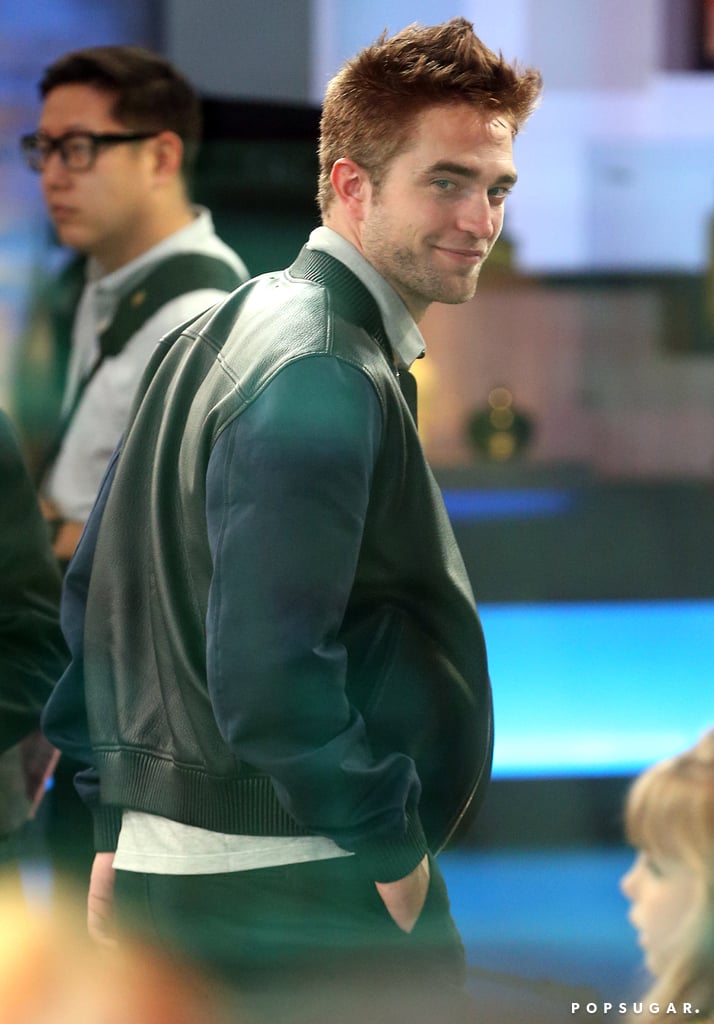 Robert Pattinson [8] smirked before his appearance on Good Morning America [9] on Tuesday in NYC.
Adam Brody [10] and Leighton Meester [11] enjoyed ice cream in NYC together on Thursday.
Lea Michele [12] got excited about her juice on Thursday in LA.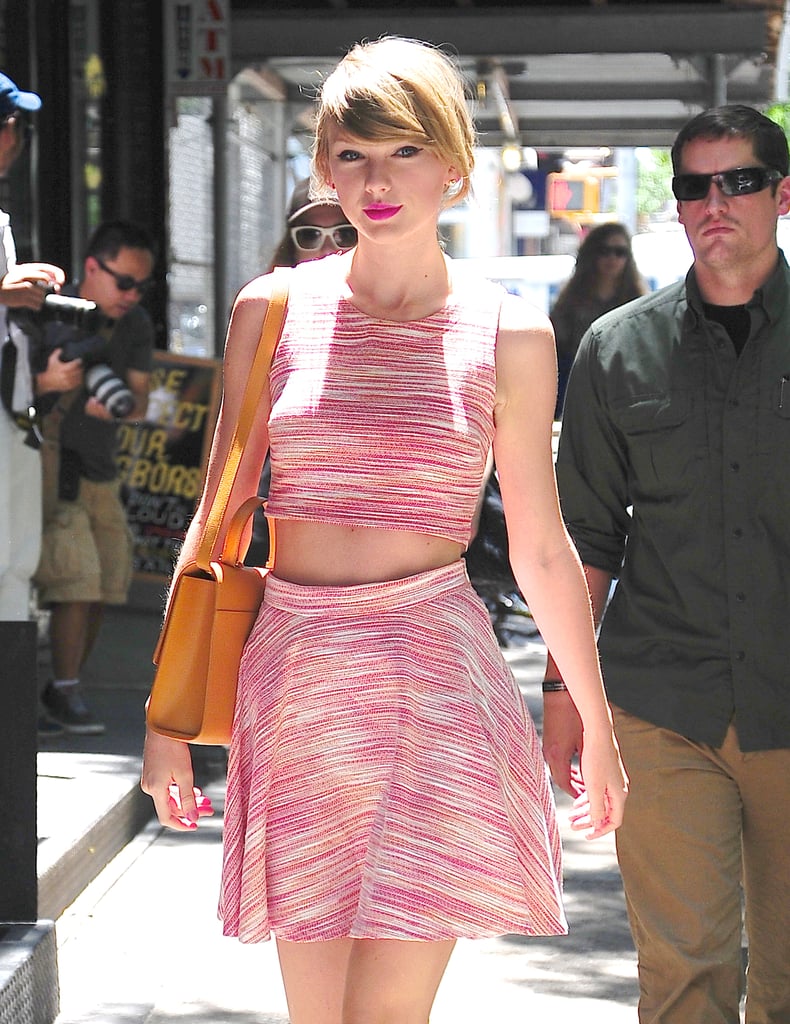 Taylor Swift [13] stepped out in a crop top on Wednesday in NYC.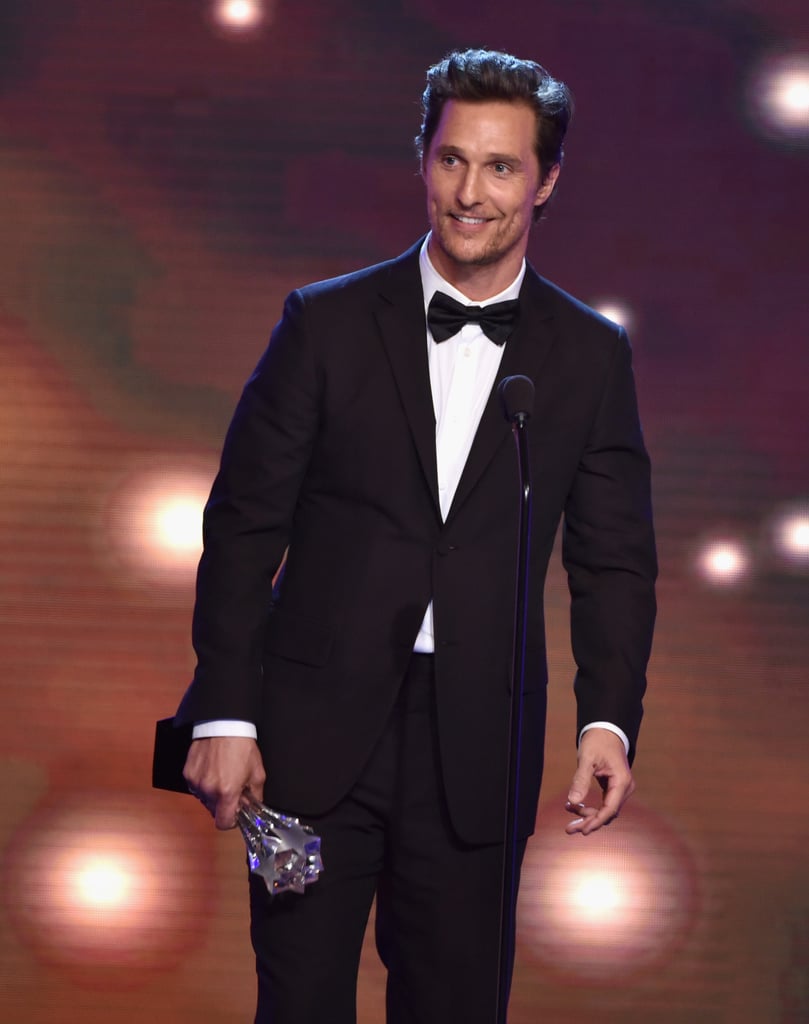 Matthew McConaughey accepted his award onstage [14] at the Critics' Choice Television Awards.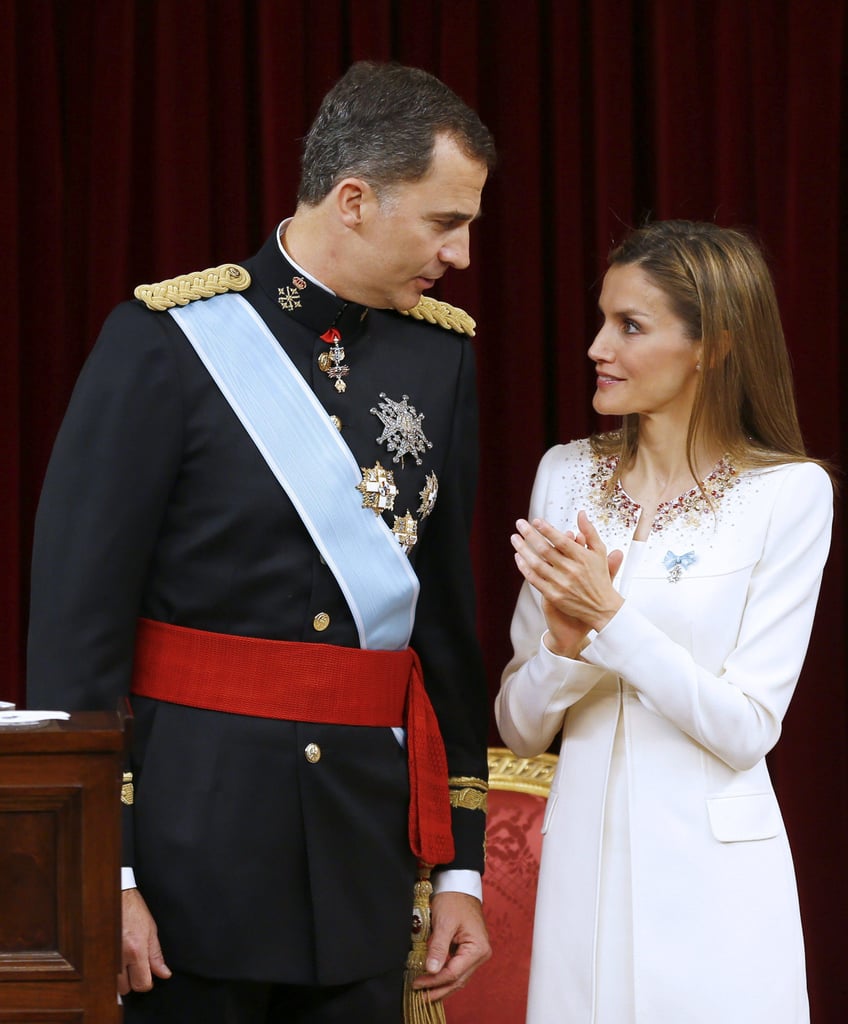 King Felipe and Queen Letizia of Spain had a sweet moment at their coronation ceremony in Madrid [15] on Thursday.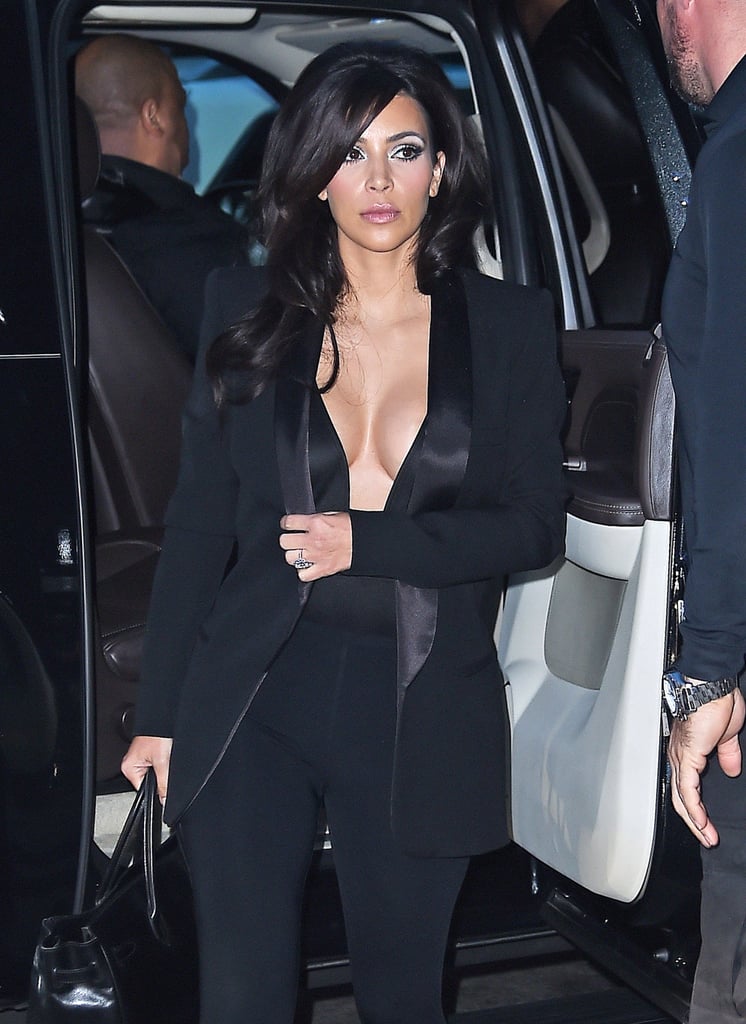 Kim Kardashian wore a cleavage-baring outfit [16] while out in NYC on Monday.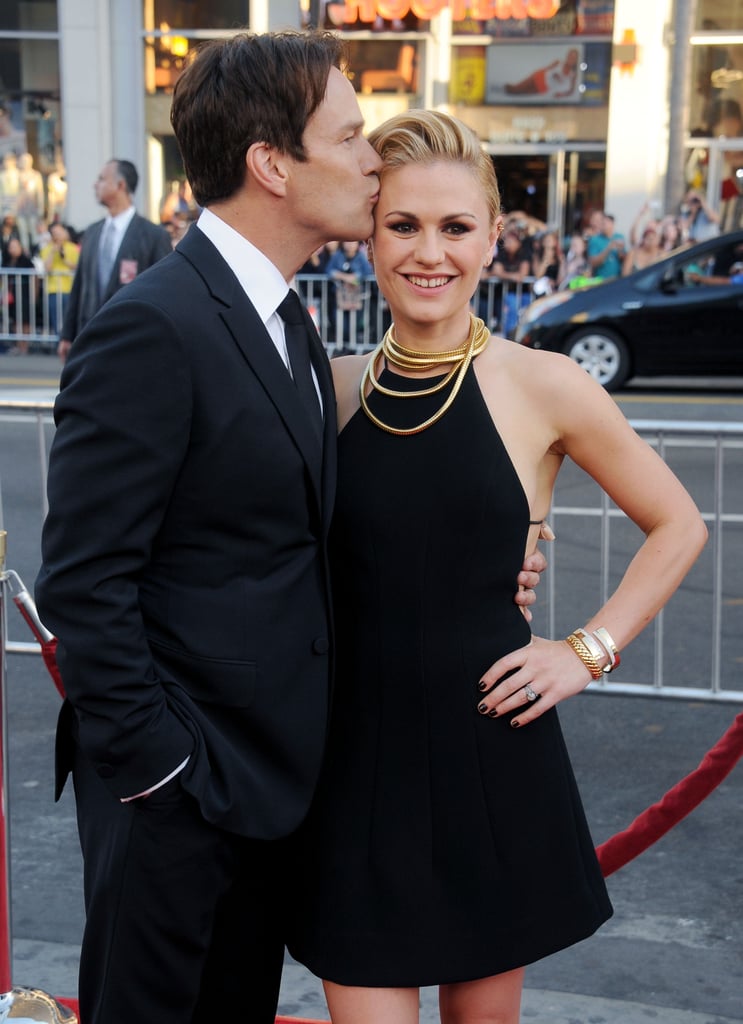 Anna Paquin [17] and Stephen Moyer [18] had a sweet moment at True Blood's seventh and final season premiere in LA on Tuesday.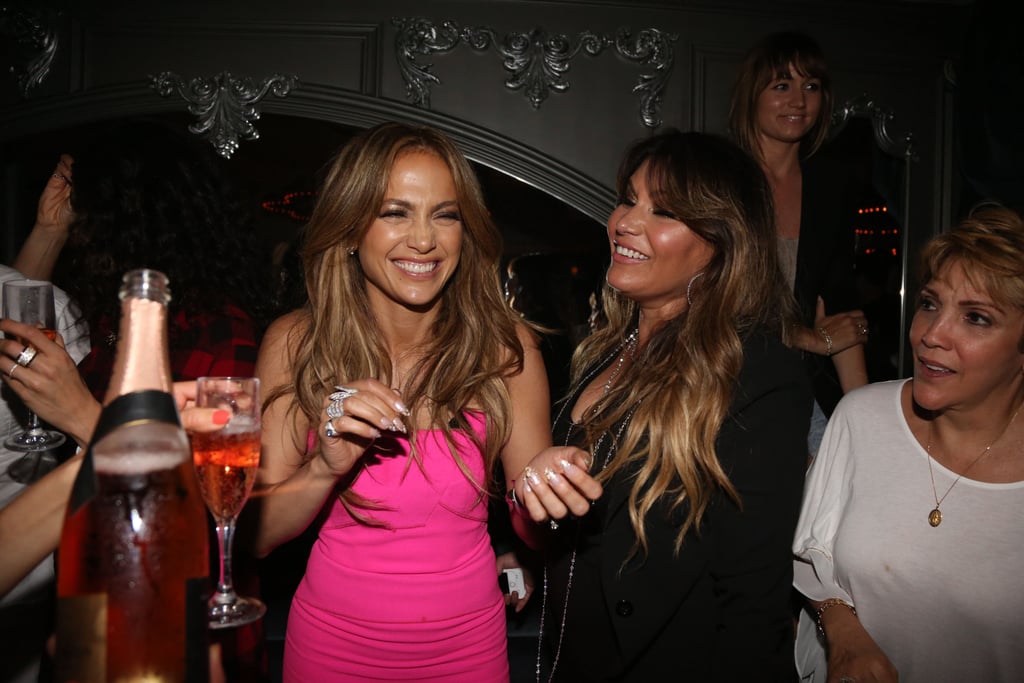 Jennifer Lopez [19] laughed with a friend at her A.K.A. album release party in NYC on Tuesday.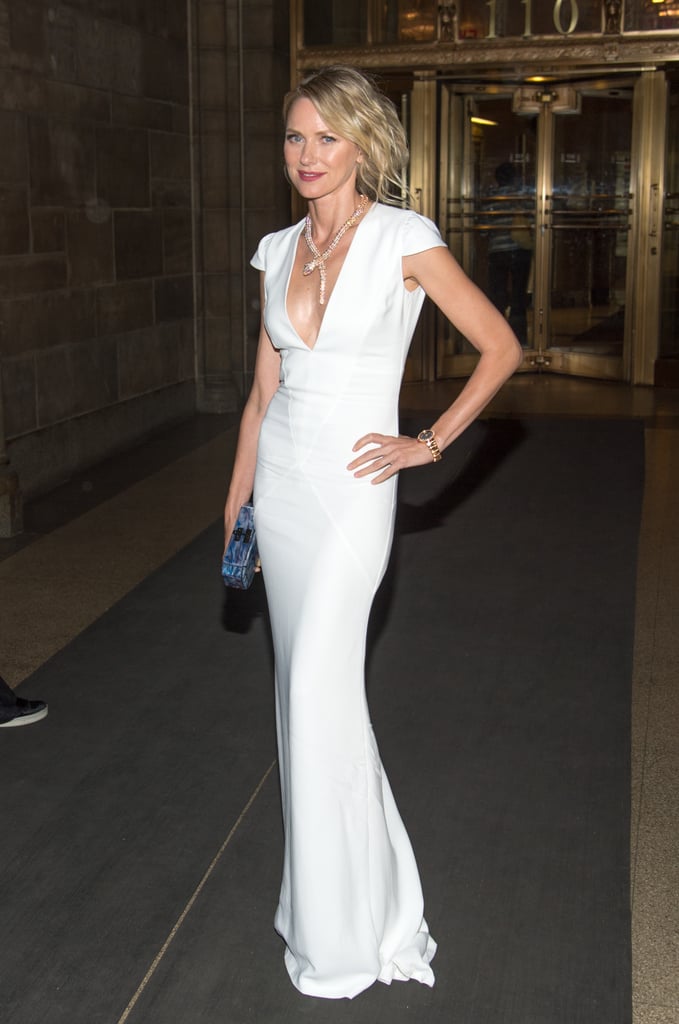 Naomi Watts [20] looked stunning at the Happy Hearts Fund 10 Year Anniversary Tribute of The Indian Ocean Tsunami in NYC on Thursday.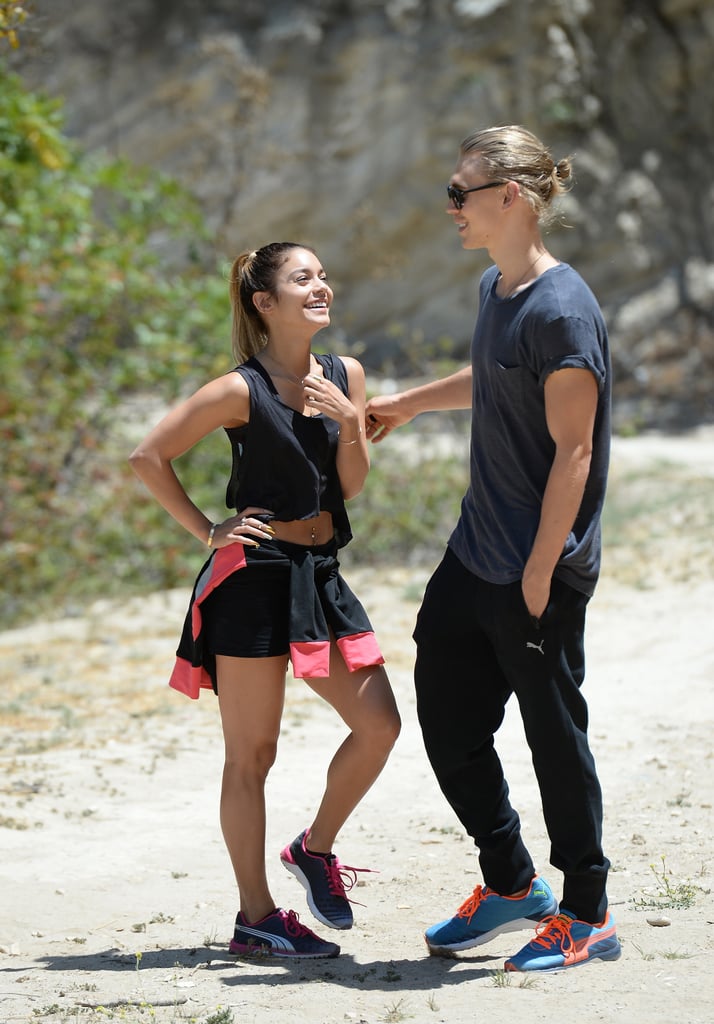 Vanessa Hudgens [21] and her beau, Austin Butler, stayed close while hiking in LA on Thursday.
Kaley Cuoco and Kelly Osbourne embraced their silly sides at Vera Wang's party in LA on Wednesday.
Leonardo DiCaprio [22] hugged John Kerry at the Our Ocean conference in Washington, DC [23] on Tuesday.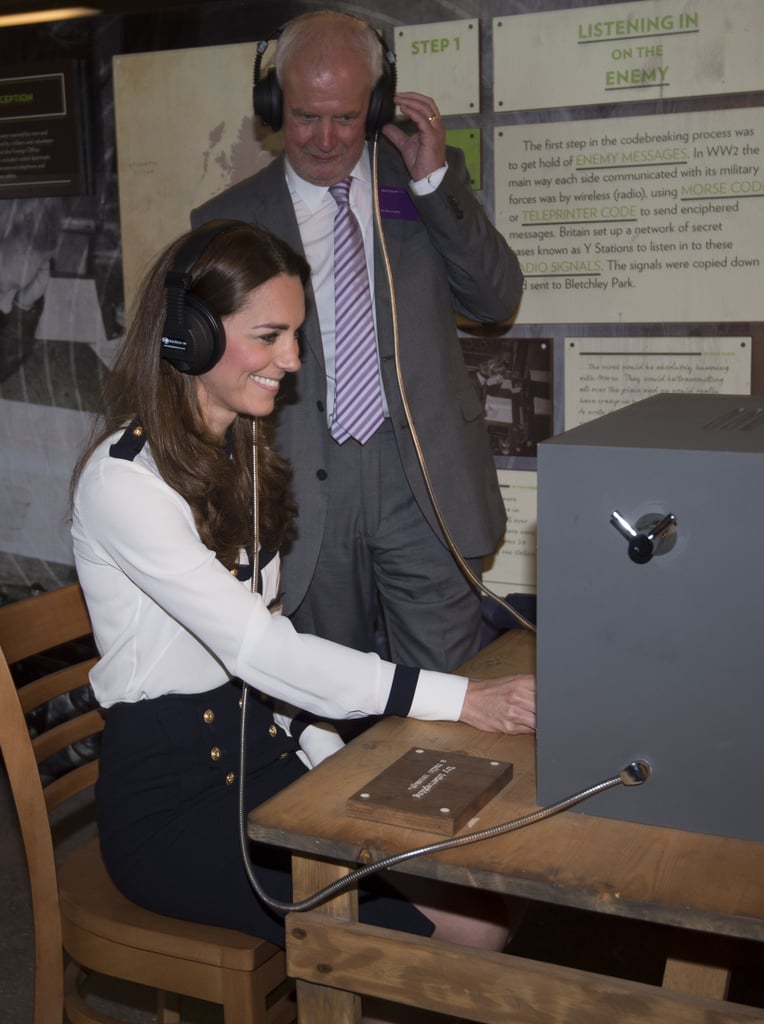 Kate Middleton had fun deciphering Morse code at Bletchley Park [24] in Bletchley, England on Wednesday.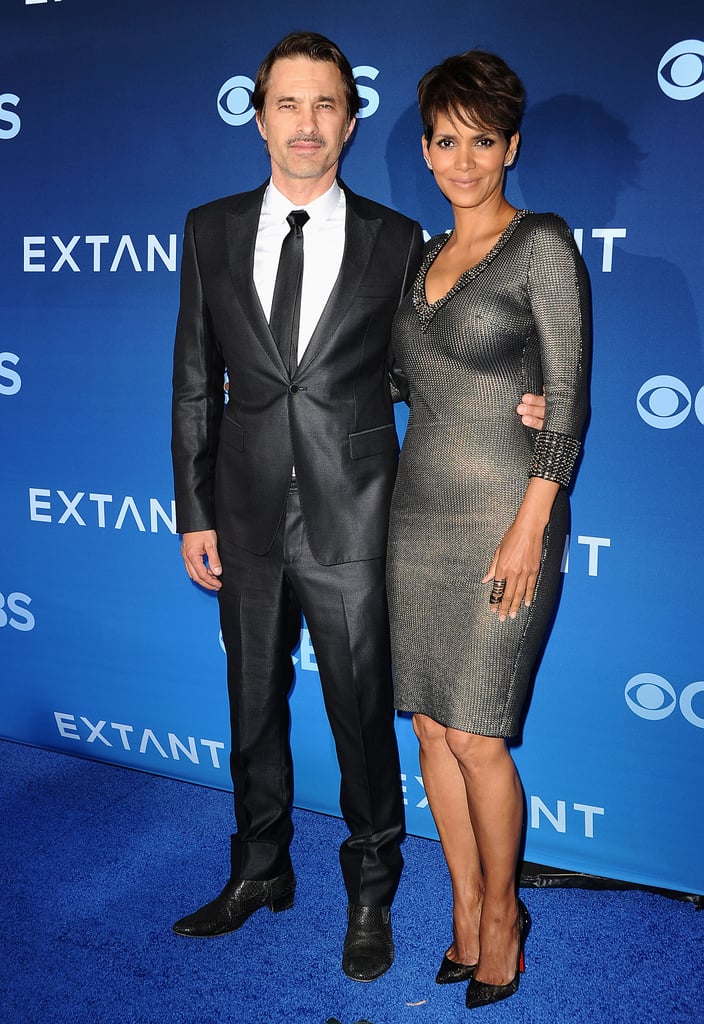 Halle Berry [25] and her husband, Olivier Martinez, stunned at her Extant premiere in LA on Monday.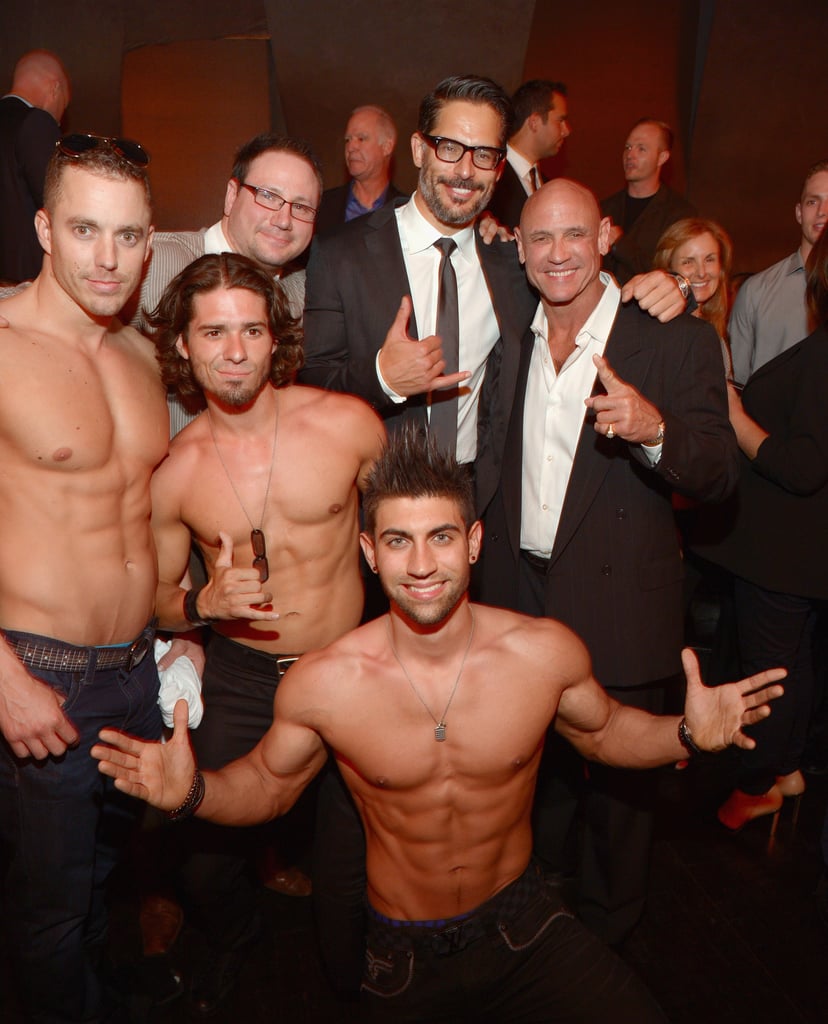 Joe Manganiello posed with some shirtless [26] hunks at his stripper documentary La Bare's LA premiere afterparty on Wednesday.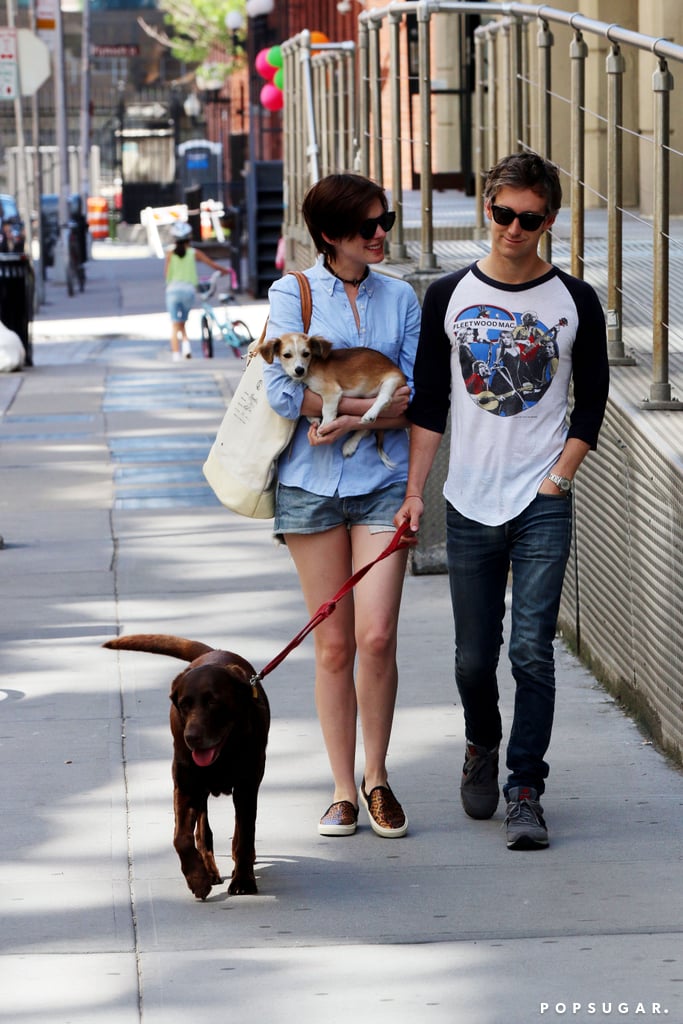 Anne Hathaway [27] and her husband, Adam Shulman, walked around with their new dog in Brooklyn, NY, on Sunday.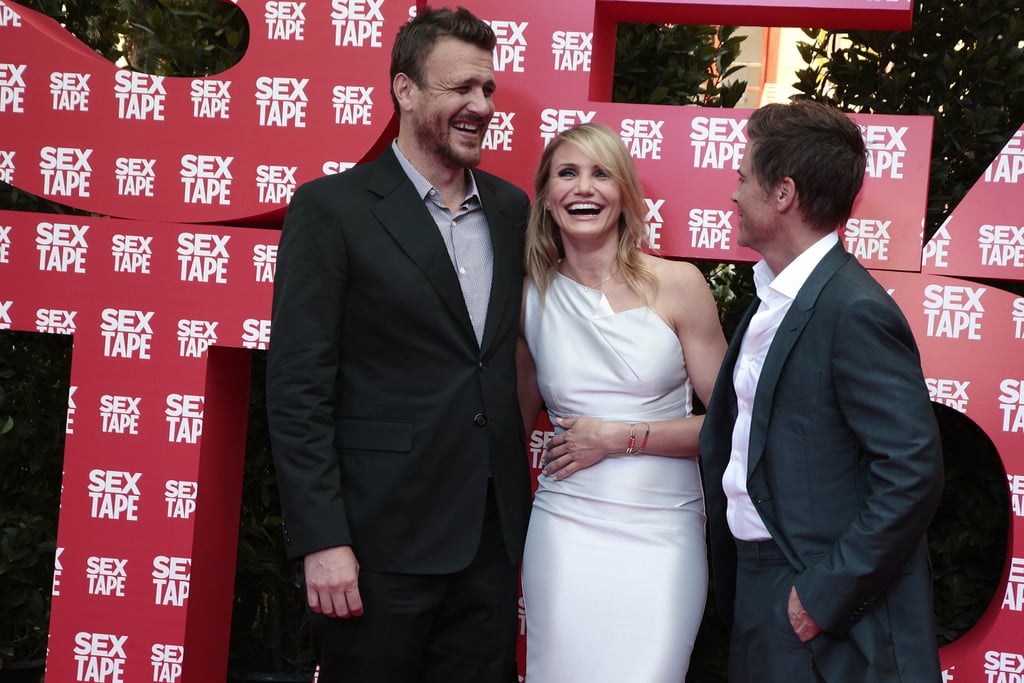 Jason Segel [28], Cameron Diaz [29], and Rob Lowe [30] promoted their movie Sex Tape in Spain on Wednesday.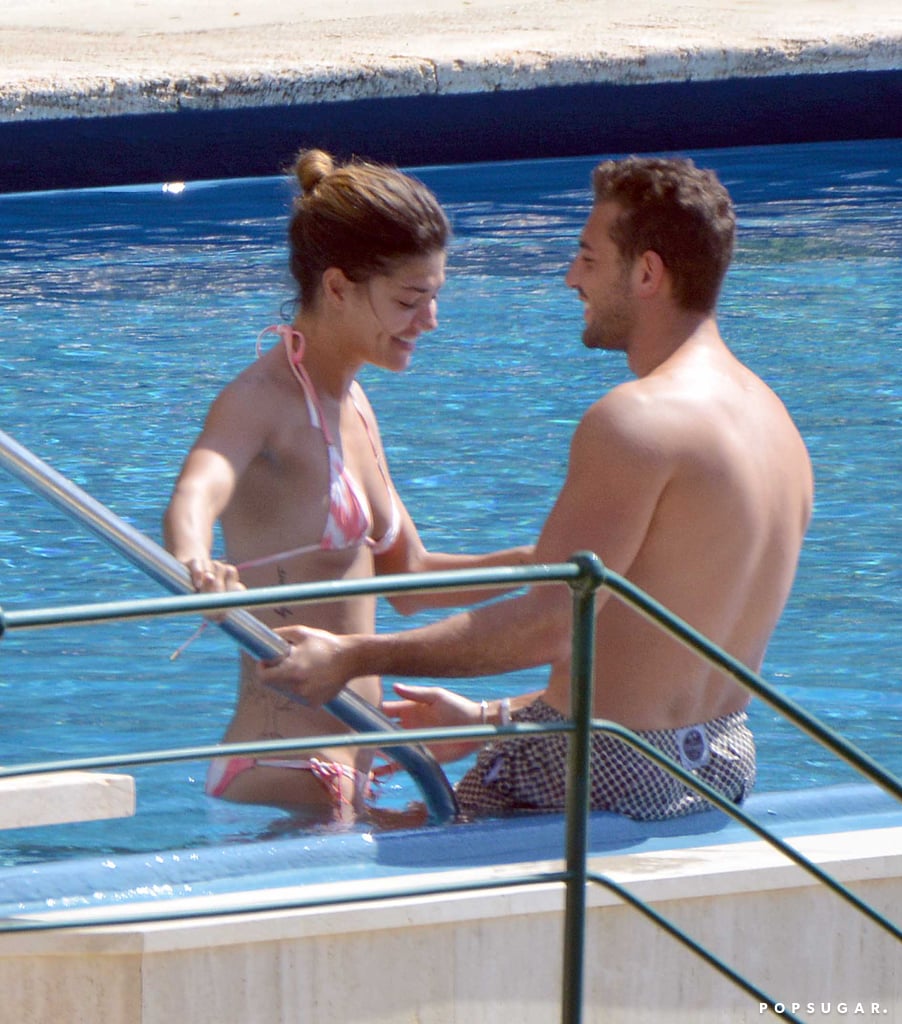 Jessica Szohr [31] and her rumored boyfriend, Tommy Chiabra, showed some love in Portofino, Italy, on Wednesday.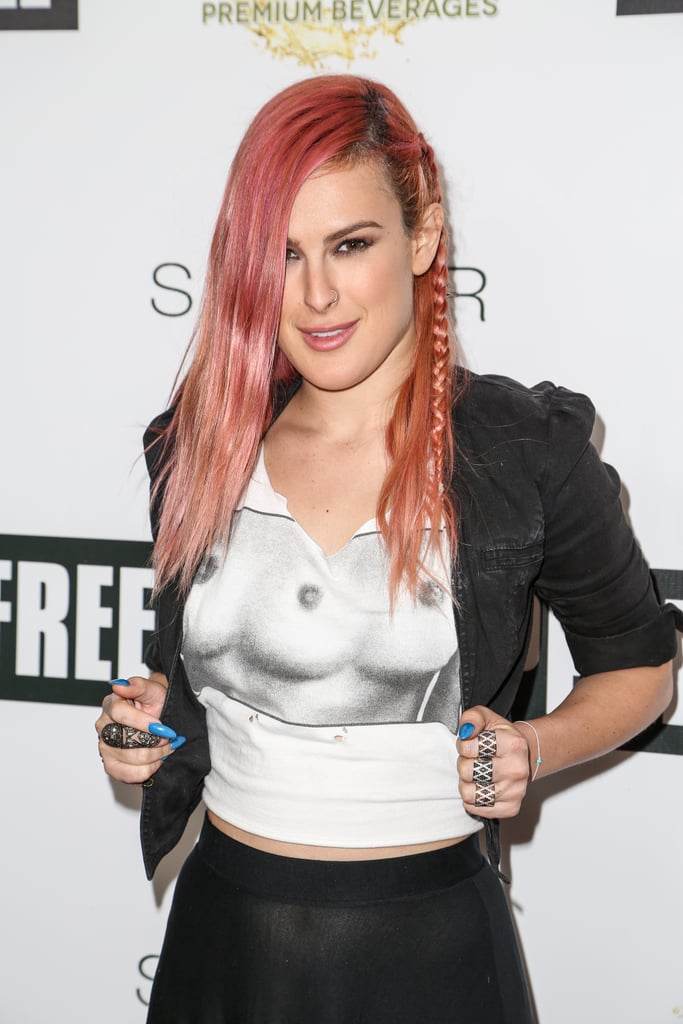 Rumer Willis supported "Free the Nipple" with a t-shirt at the LA fundraiser on Thursday. Her sister, Scout, recently walked topless around NYC [32] to support the cause.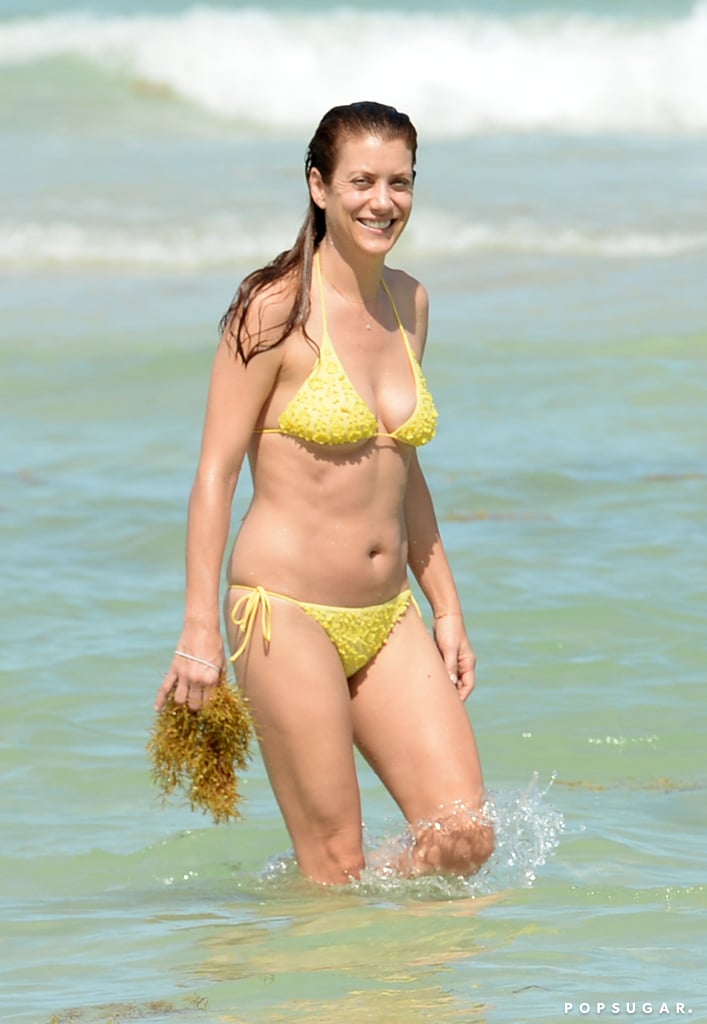 Kate Walsh [33] showed off her bikini body in Miami on Sunday.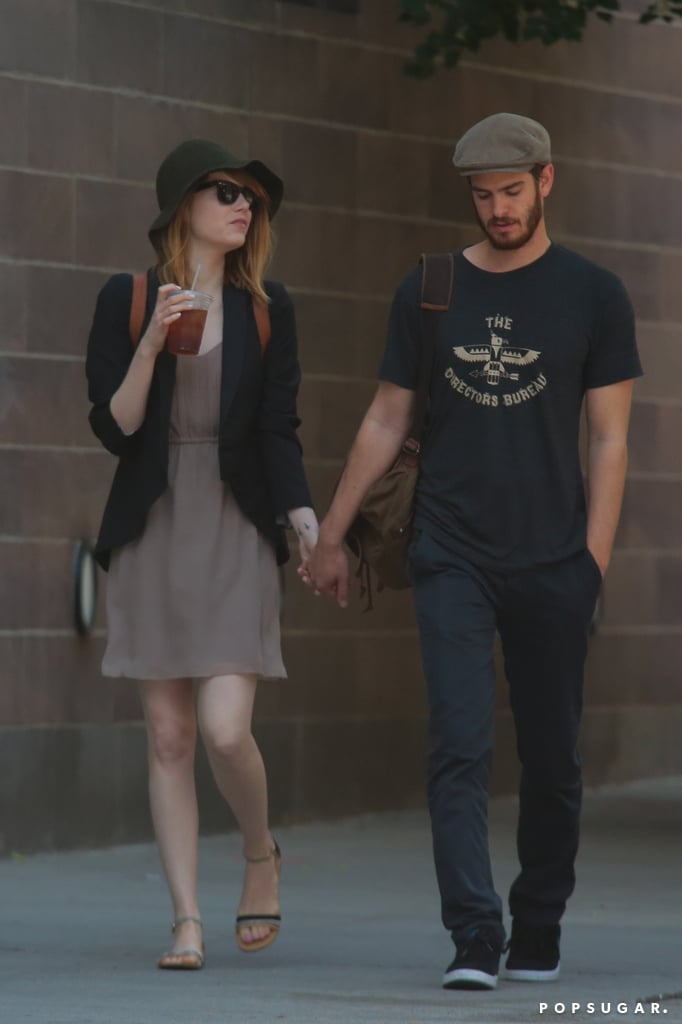 Emma Stone [34] and Andrew Garfield walked hand in hand in NYC on Monday.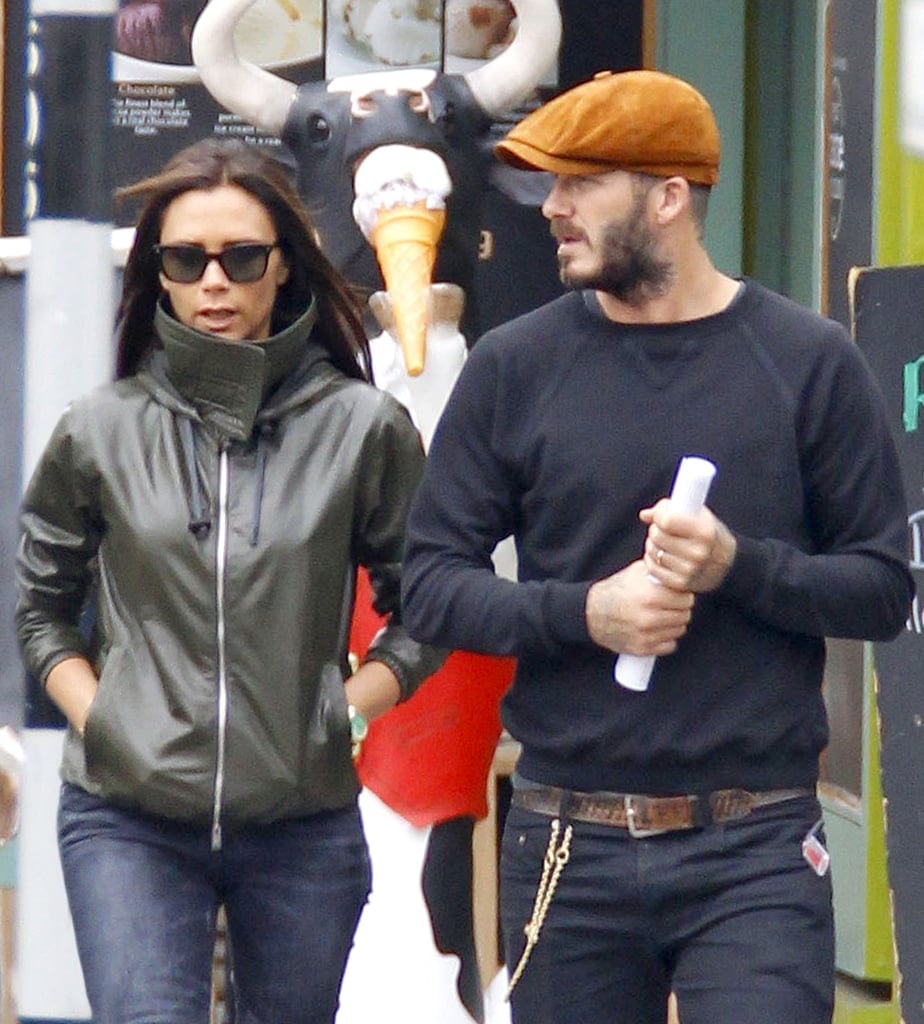 Victoria and David Beckham [35] stepped out looking incognito in London on Monday.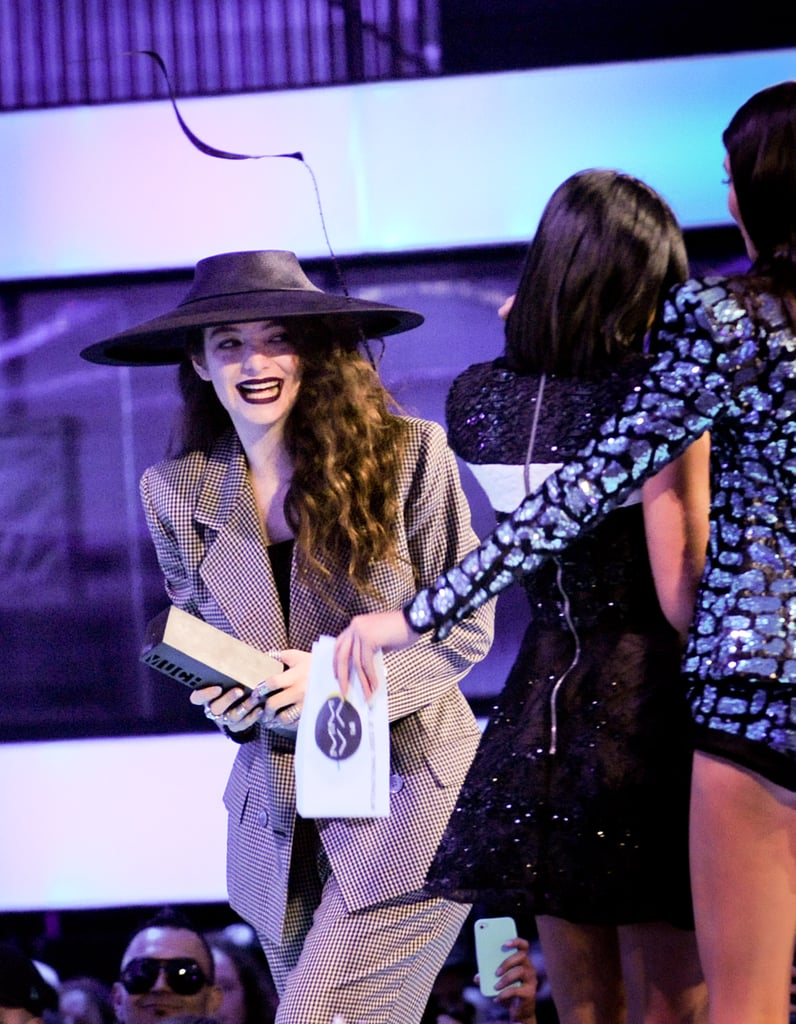 Lorde ran away from Kendall and Kylie Jenner at the MuchMusic Video Awards on Sunday in Toronto.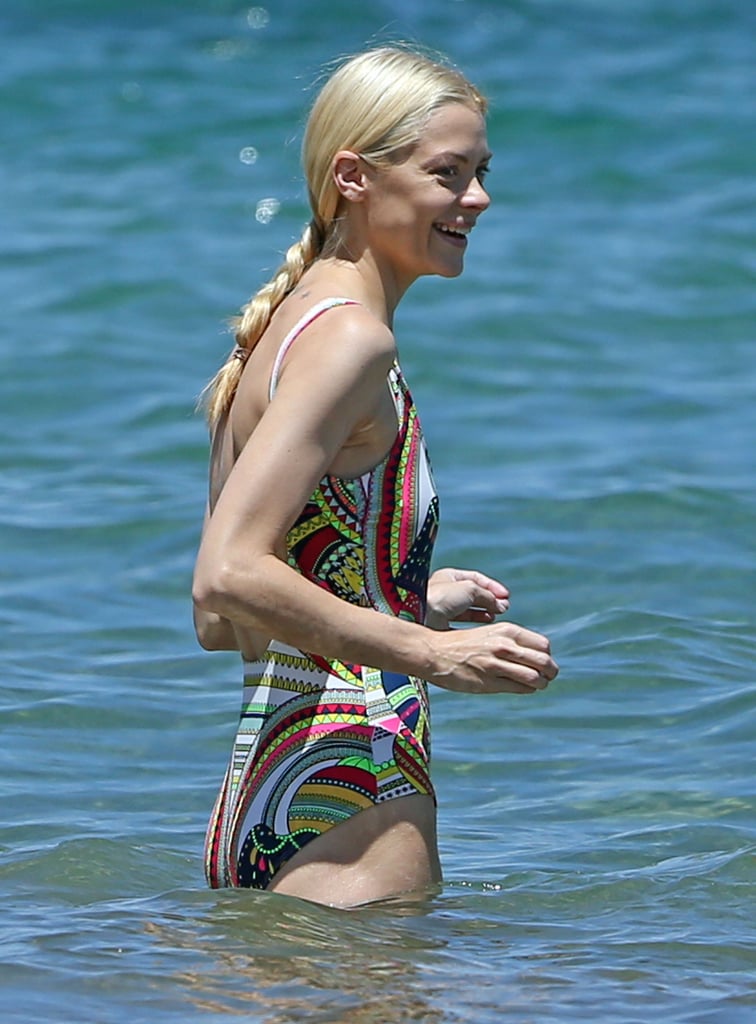 Jaime King splashed around in Maui, HI, on Sunday.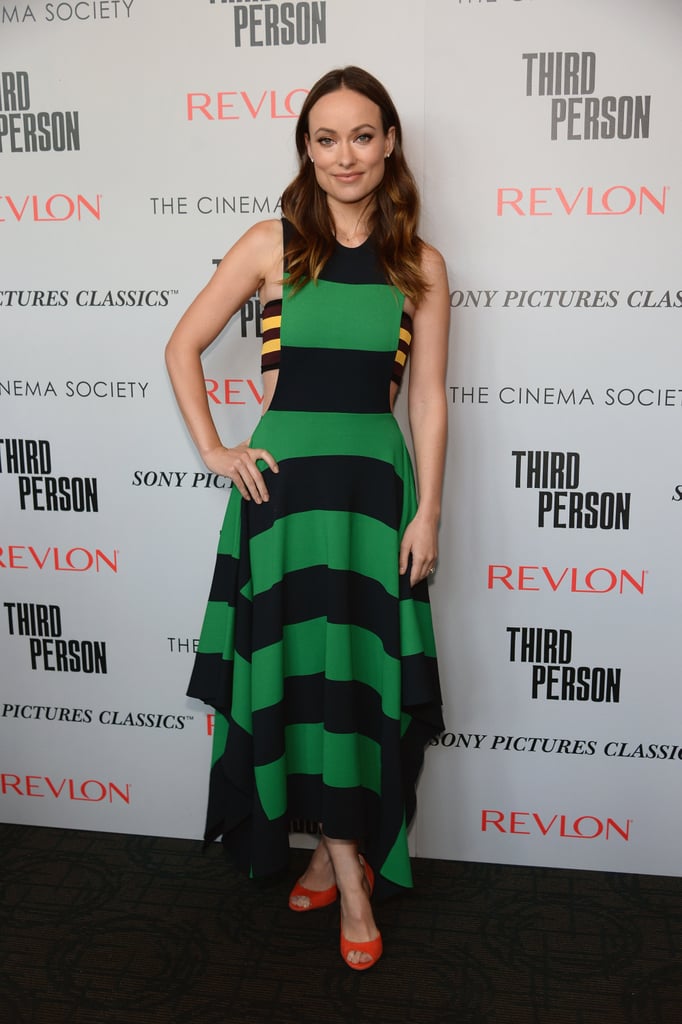 Olivia Wilde [36] stunned in stripes at a screening of Third Person in NYC on Tuesday.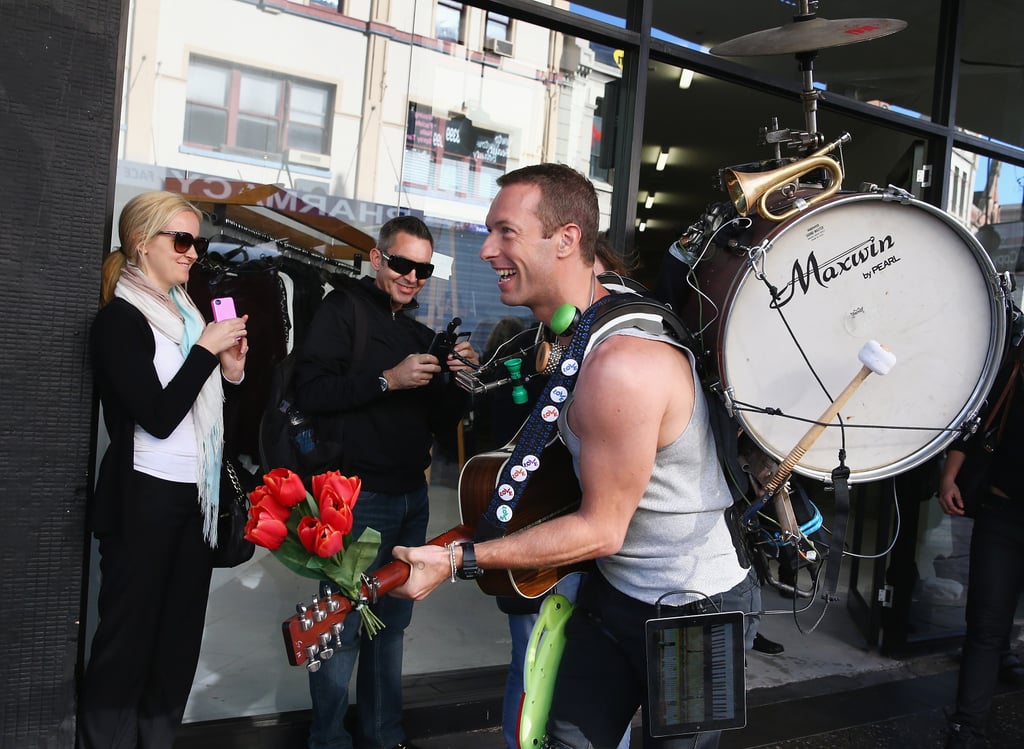 Chris Martin [37] jammed out with a drum on his back while filming a Coldplay music video in Sydney on Tuesday.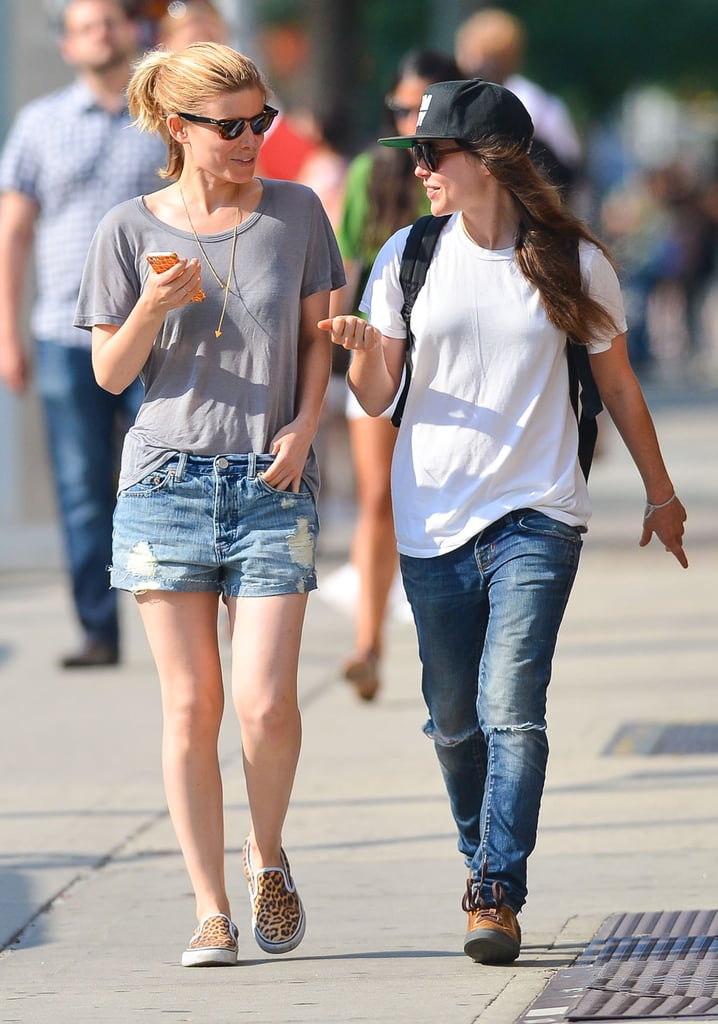 Ellen Page [38] and Kate Mara cracked up while walking around NYC together on Tuesday.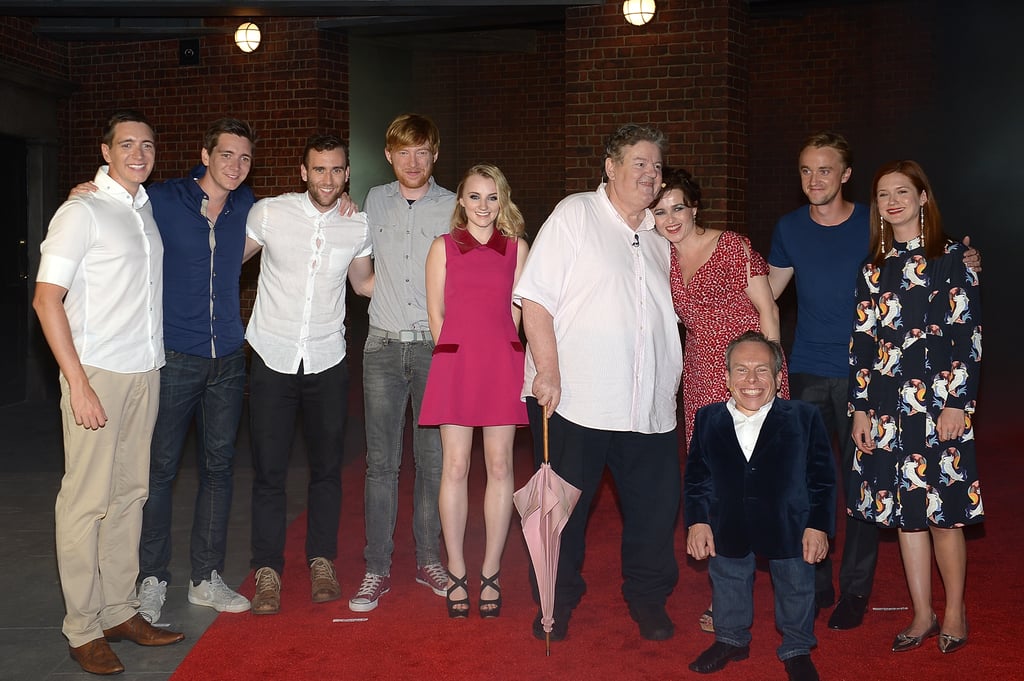 Harry Potter cast members reunited for the opening of The Wizarding World of Harry Potter's Diagon Alley ride. We were there for the action, so check out some of our behind-the-scenes snaps on Instagram [39]!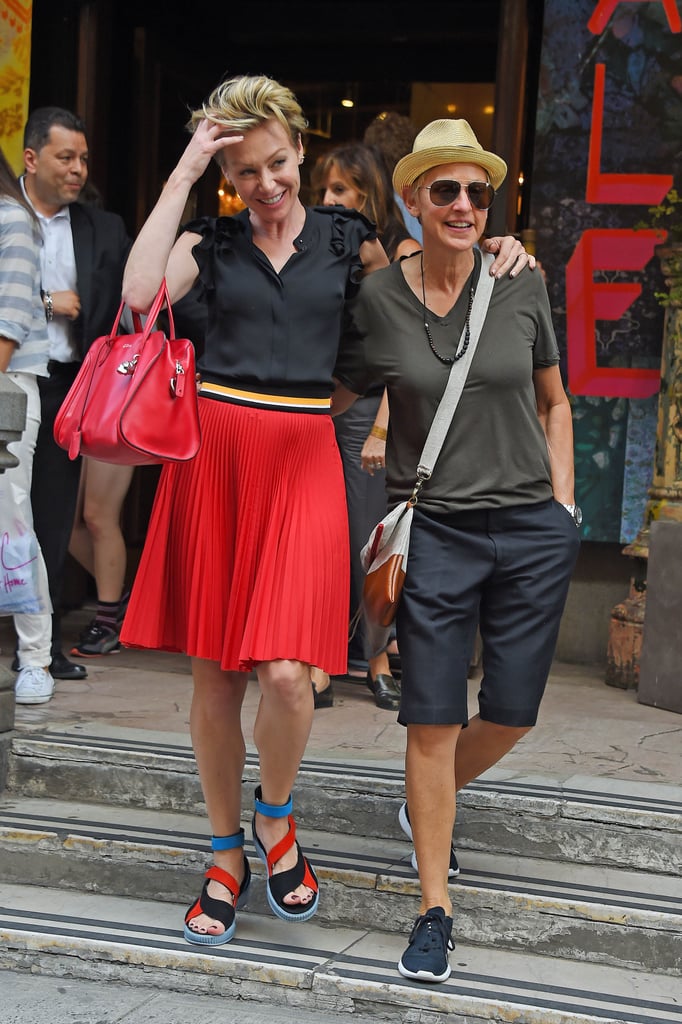 Ellen DeGeneres [40] and Portia de Rossi [41] stayed close in NYC on Thursday.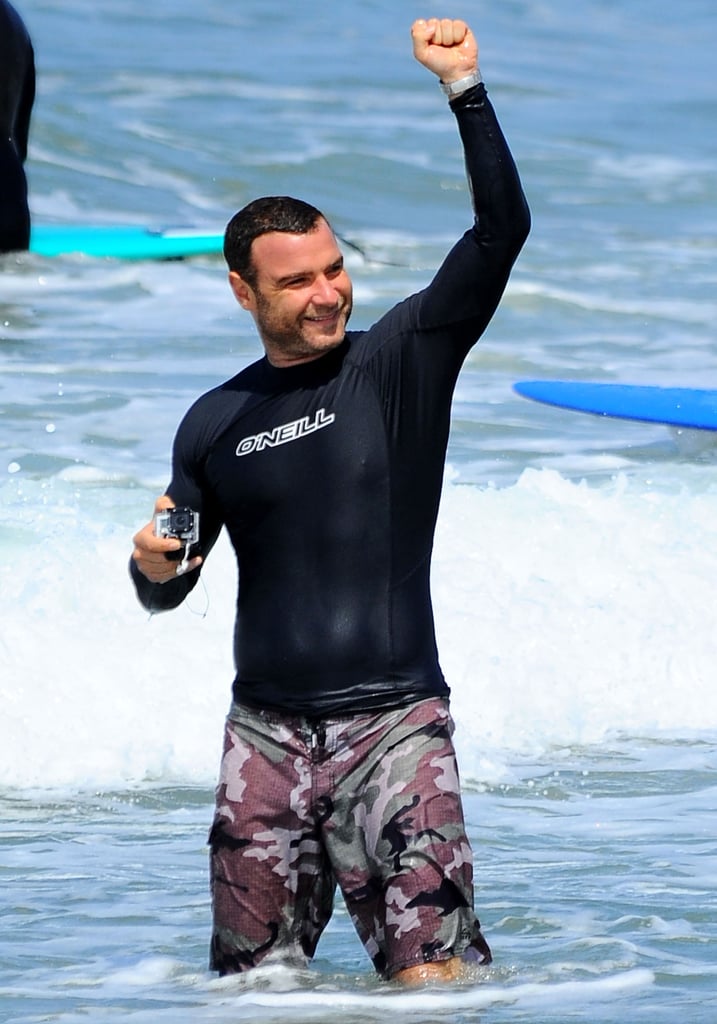 Liev Schreiber [42] got excited while surfing with his family in LA on Sunday.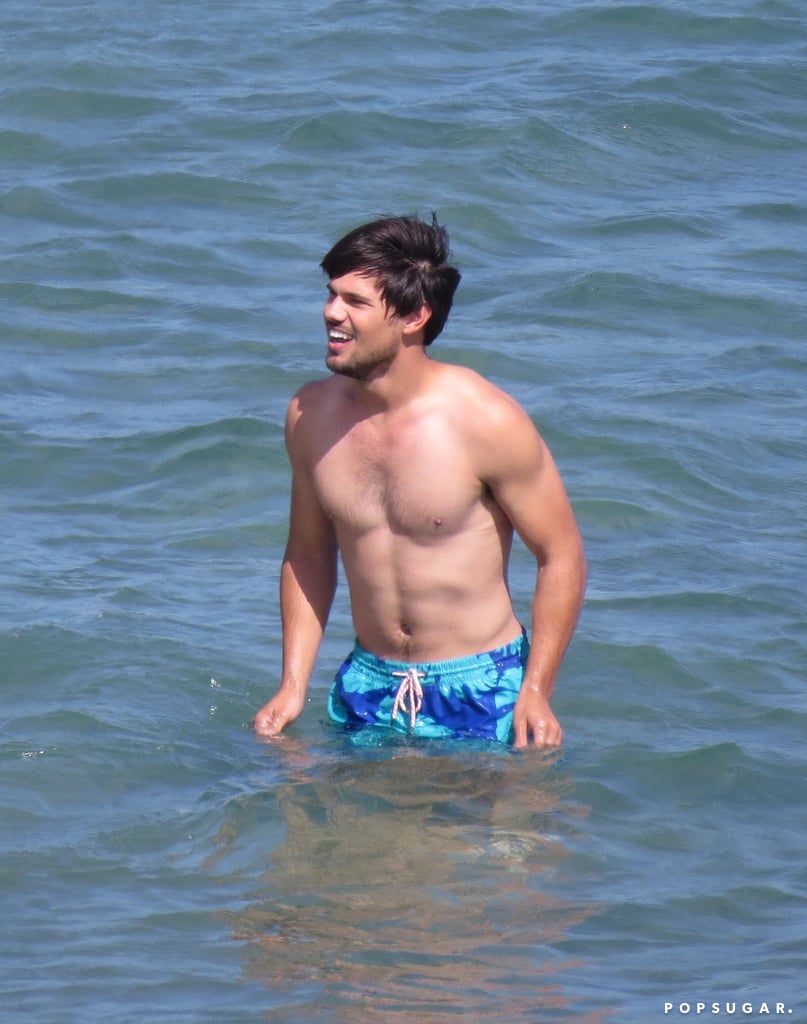 Taylor Lautner splashed around shirtless [43] on the LA set of Run the Tide on Tuesday.