Sean Penn [1] and Blue Is the Warmest Color actress Adèle Exarchopoulos went in for a goodbye kiss after lunch in Paris on Saturday, and Anne Hathaway [2] lit up Miami at the premiere of Rio 2 on Friday, donning a svelte blue ensemble and flashing her smile. Elsewhere, Megan Fox [3] revealed her postbirth physique, and John Legend [4] and Chrissy Teigen snuck in some retail therapy. Keep scrolling to see the best celebrity snaps!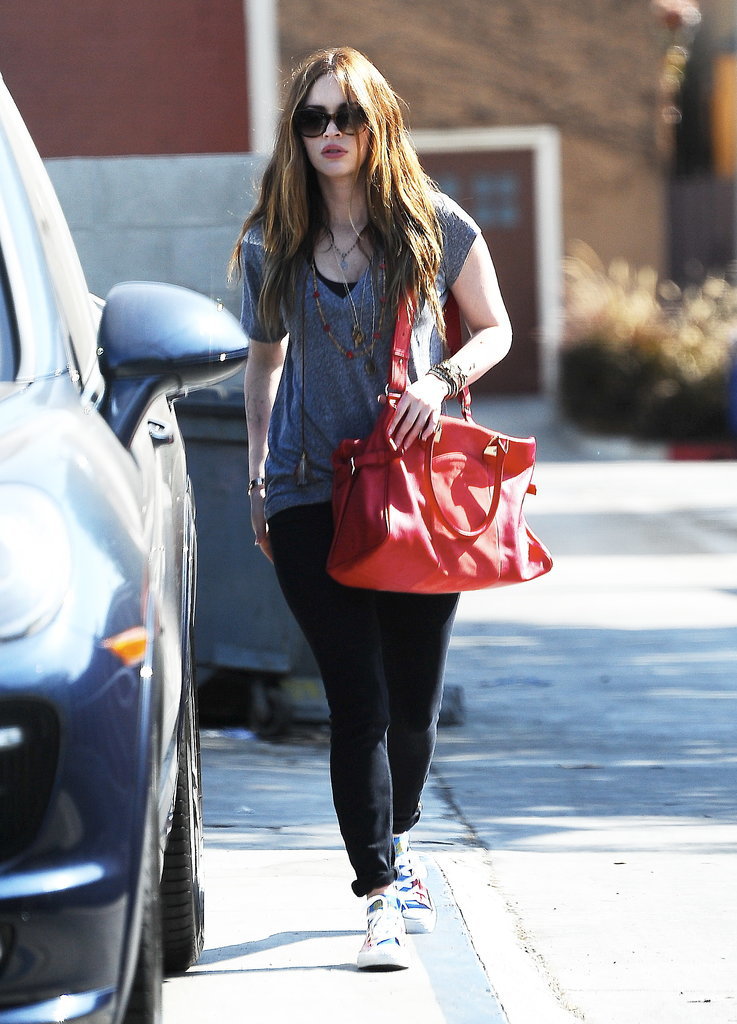 Megan Fox [5] stepped out in LA on Friday. The actress gave birth to her second son [6] just five weeks ago.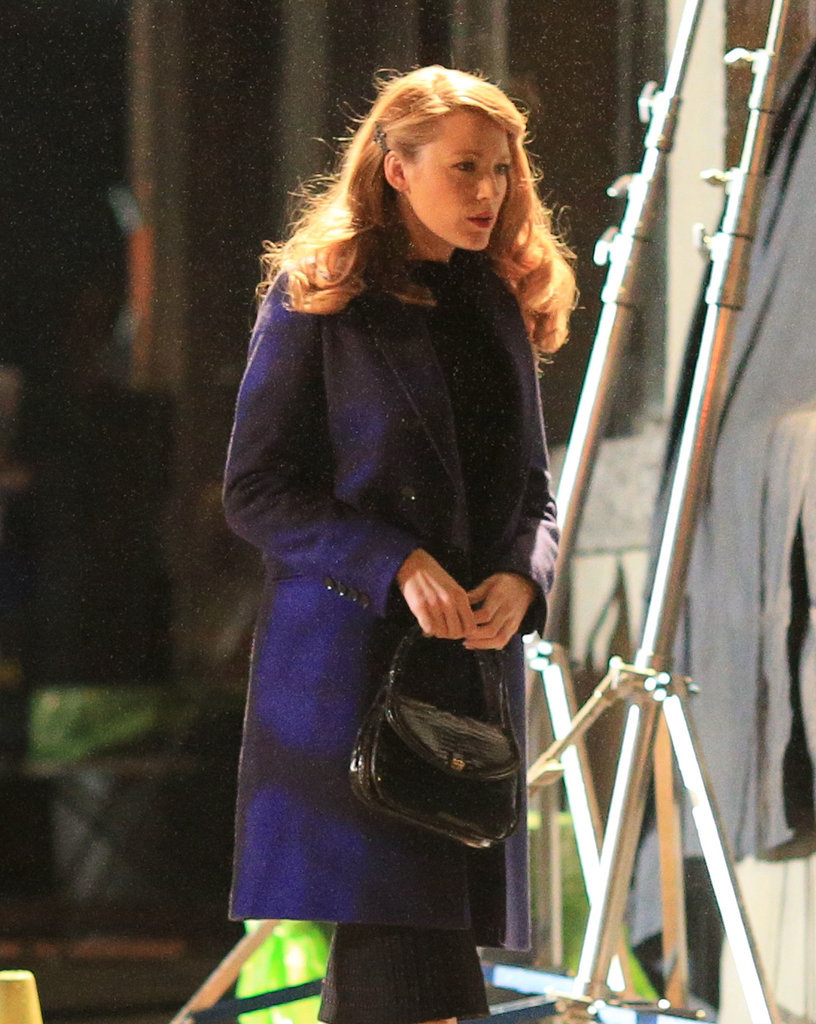 Blake Lively [7] was covered up while filming scenes for her new movie, The Age of Adaline, in Vancouver, British Columbia, Canada, on Friday.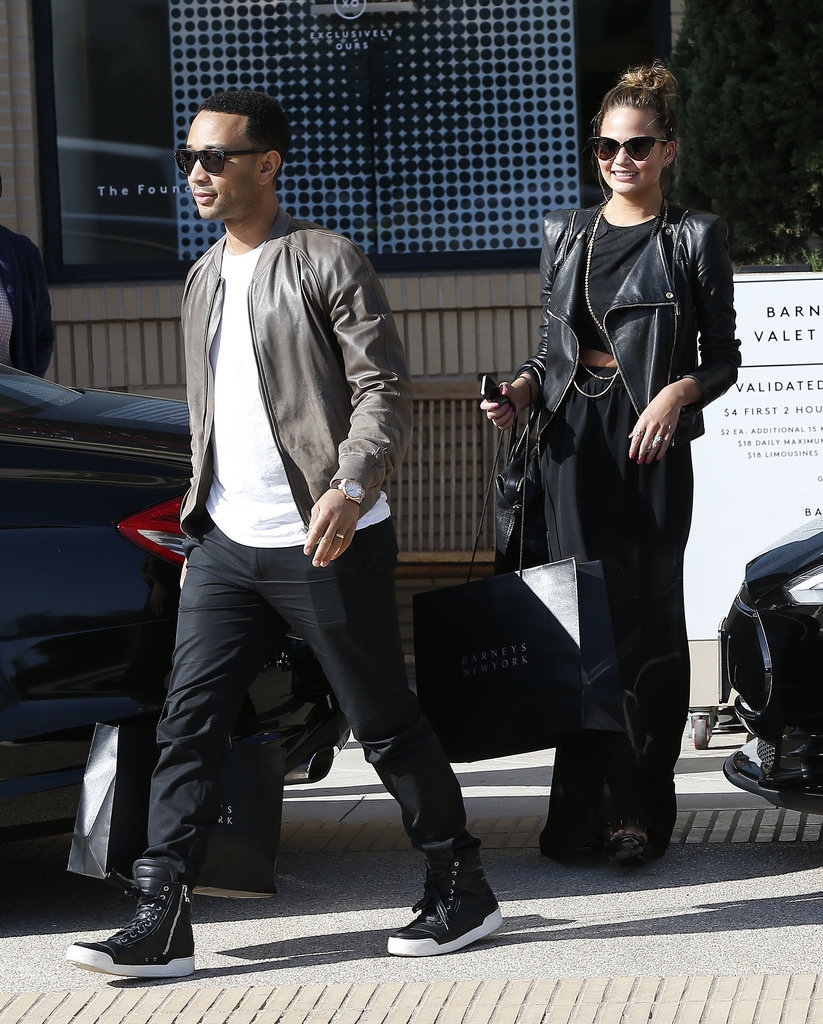 John Legend [8] and Chrissy Teigen went shopping in Beverly Hills on Friday.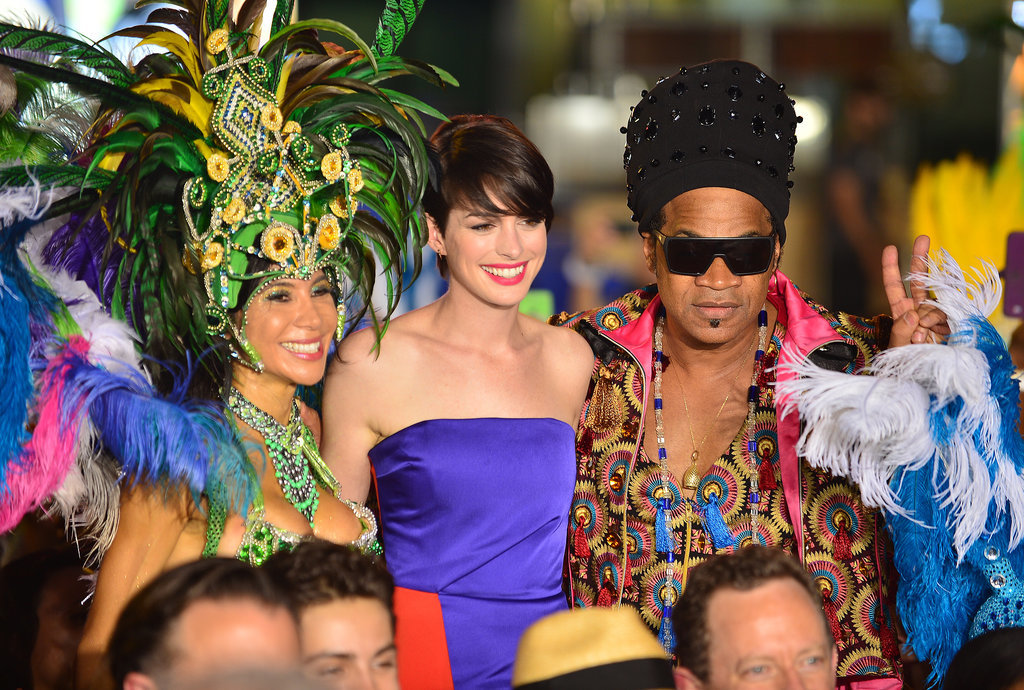 What a party! Anne Hathaway [9] flashed her megawatt smile at the Rio 2 premiere in Miami on Friday.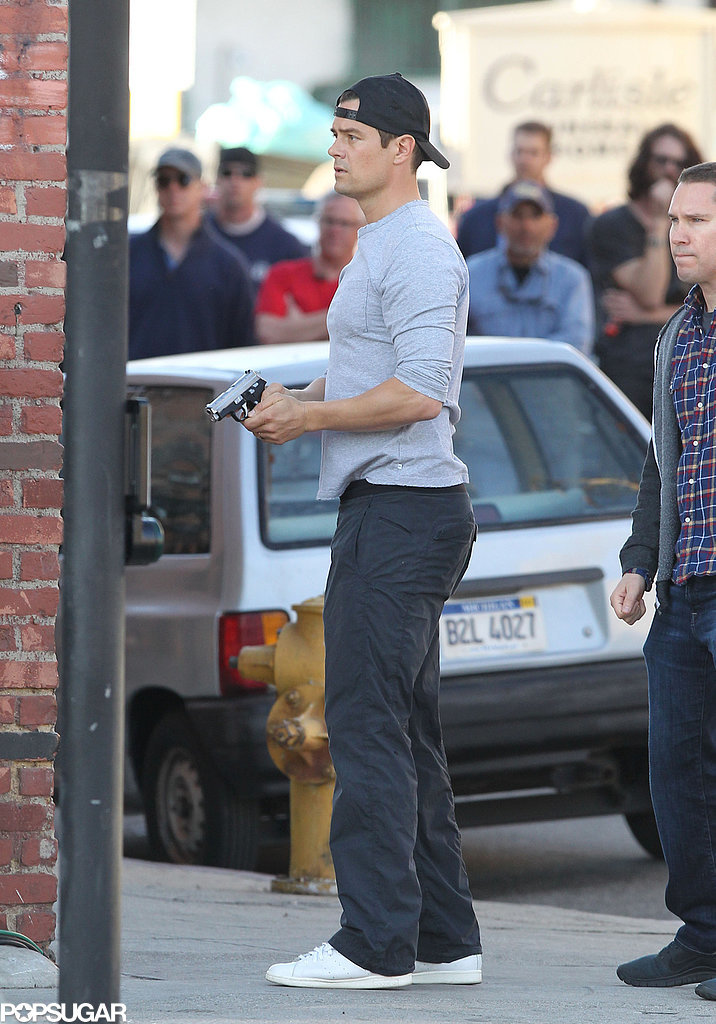 Josh Duhamel [10] got serious while filming a scene for Battle Creek in LA on Thursday.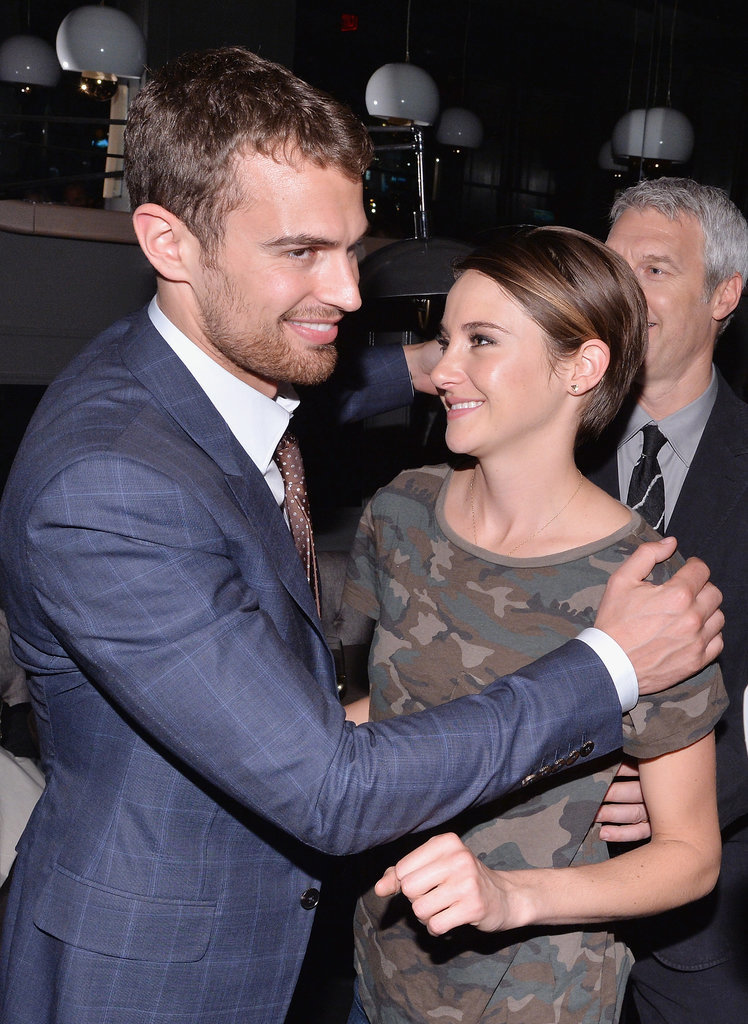 Theo James and Shailene Woodley hugged it out at Marie Claire's Divergent party in NYC on Thursday night.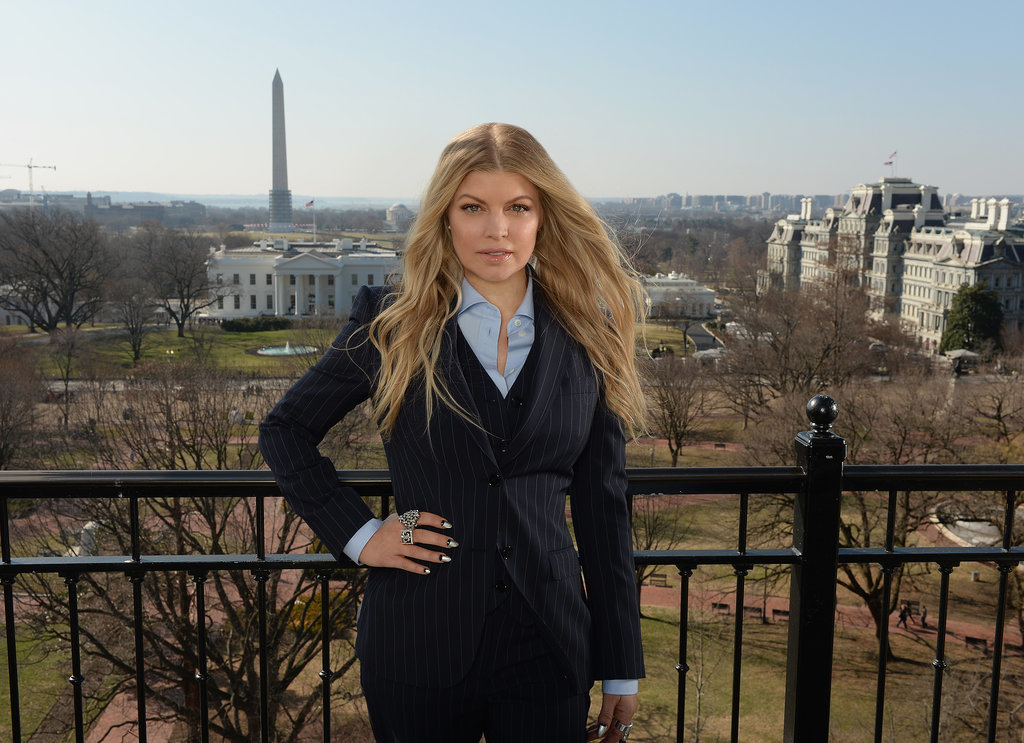 Fergie [11] made her way to Washington DC for Avon [12]'s International Women's Day on Thursday.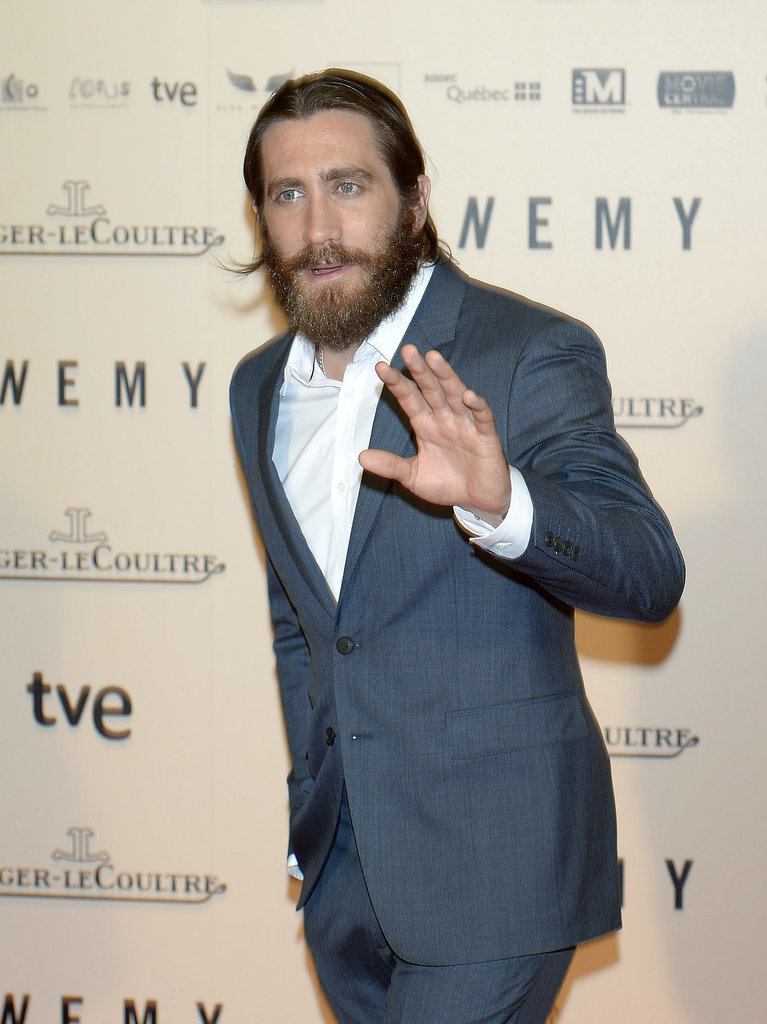 Jake Gyllenhaal [13] showed off serious facial scruff at the Madrid premiere of Enemy on Thursday.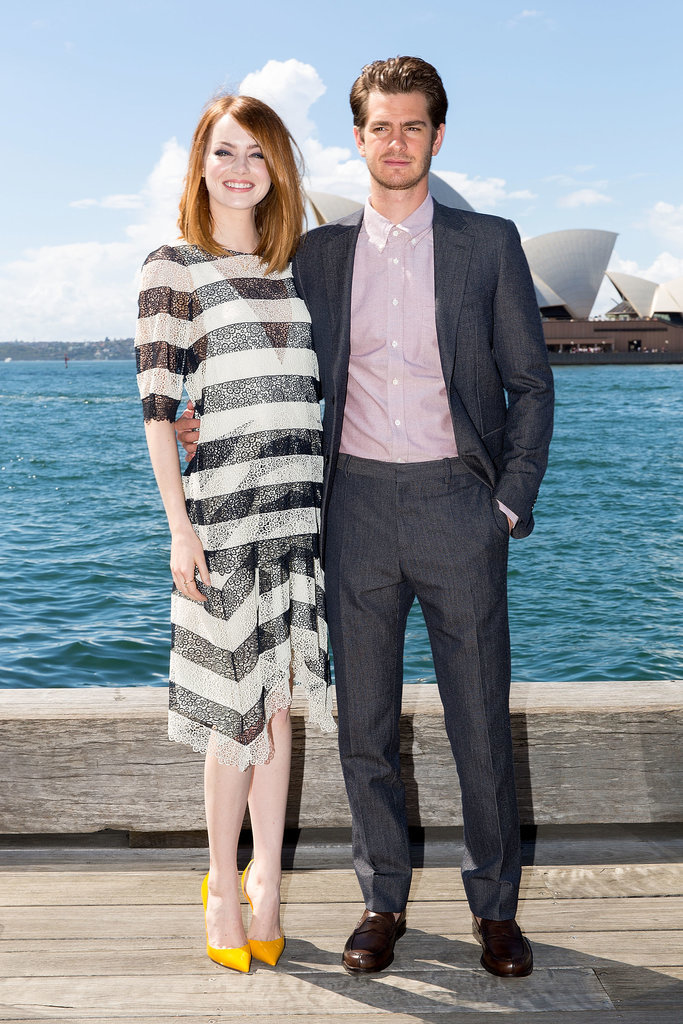 Emma Stone [14] and Andrew Garfield paired up for a photocall for The Amazing Spider-Man 2: Rise of Electro in Sydney, Australia, on Thursday.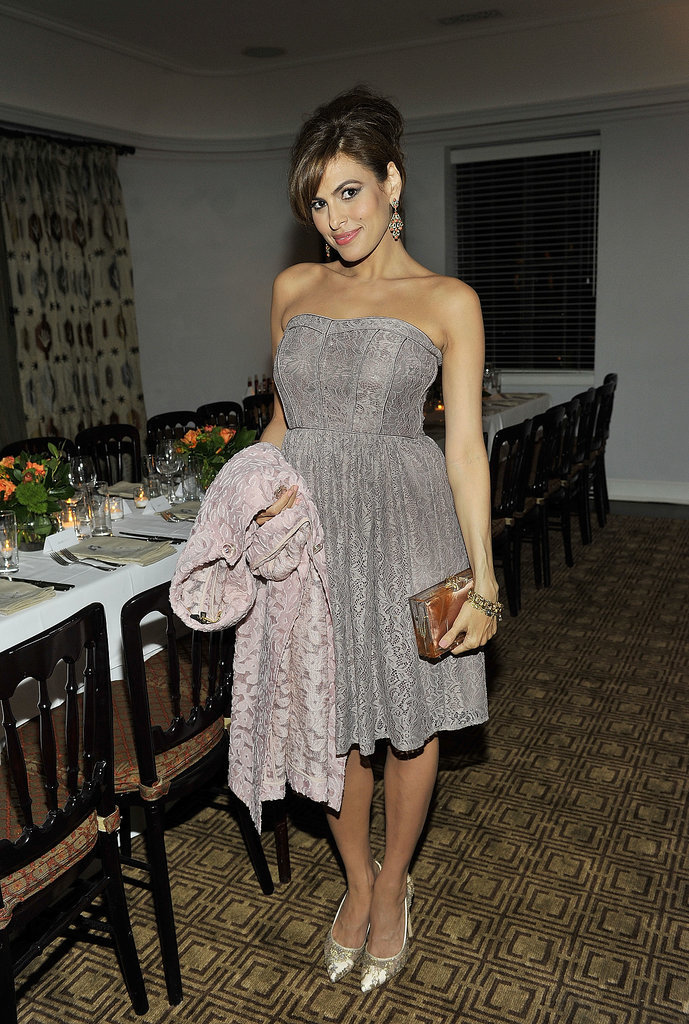 Eva Mendes [15] got glammed up for a dinner at the Chateau Marmont in LA on Tuesday evening.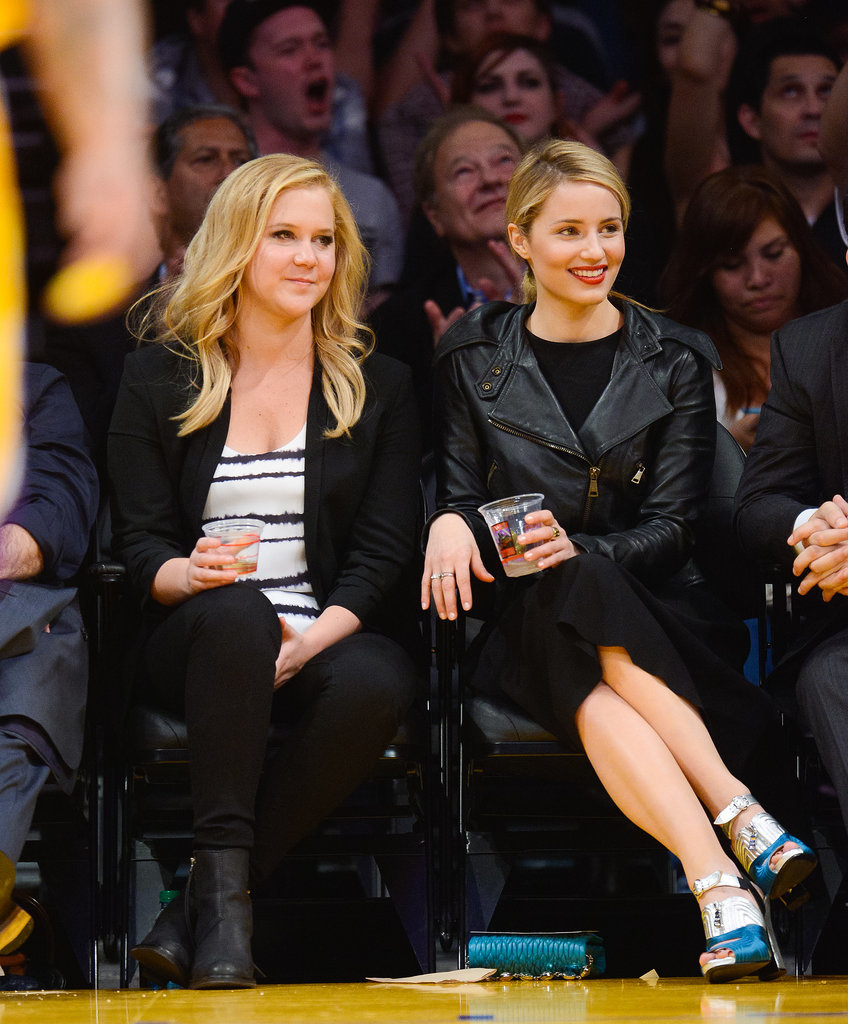 Dianna Agron [16] and Amy Schumer sat courtside at a Lakers game in LA on Wednesday.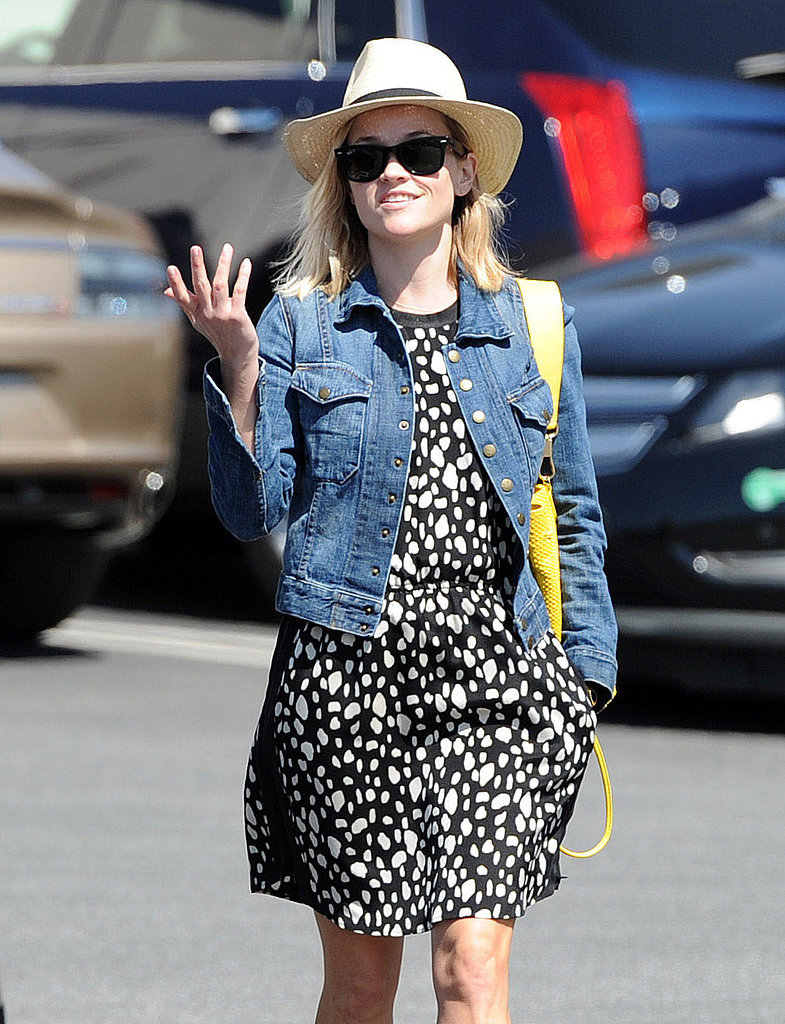 Reese Witherspoon [17] sported a cute outfit on her way to lunch on Monday in LA.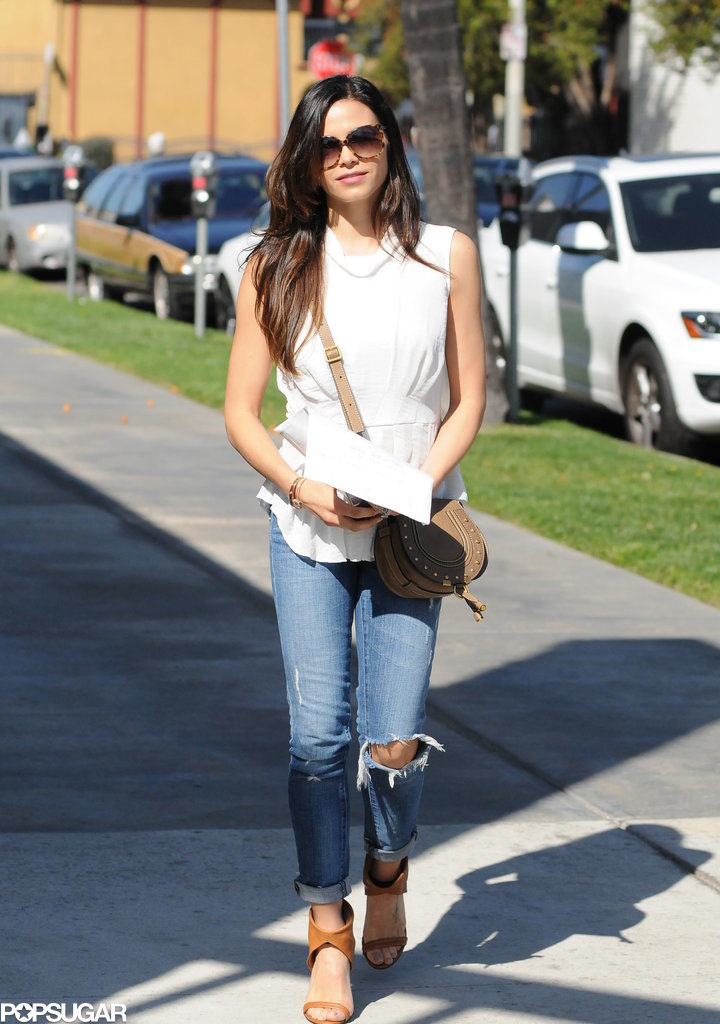 On Wednesday, Jenna Dewan-Tatum ran errands around LA.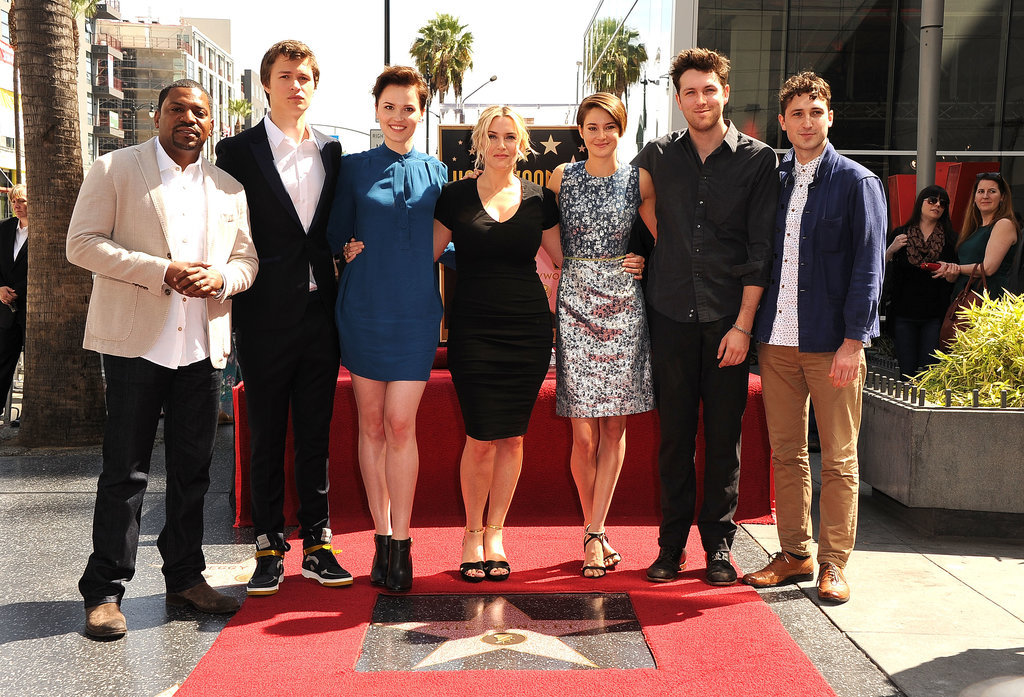 Kate Winslet [18] got support from Shailene Woodley, Ansel Elgort, Veronica Roth, and others as she accepted her star on the Hollywood Walk of Fame on Monday.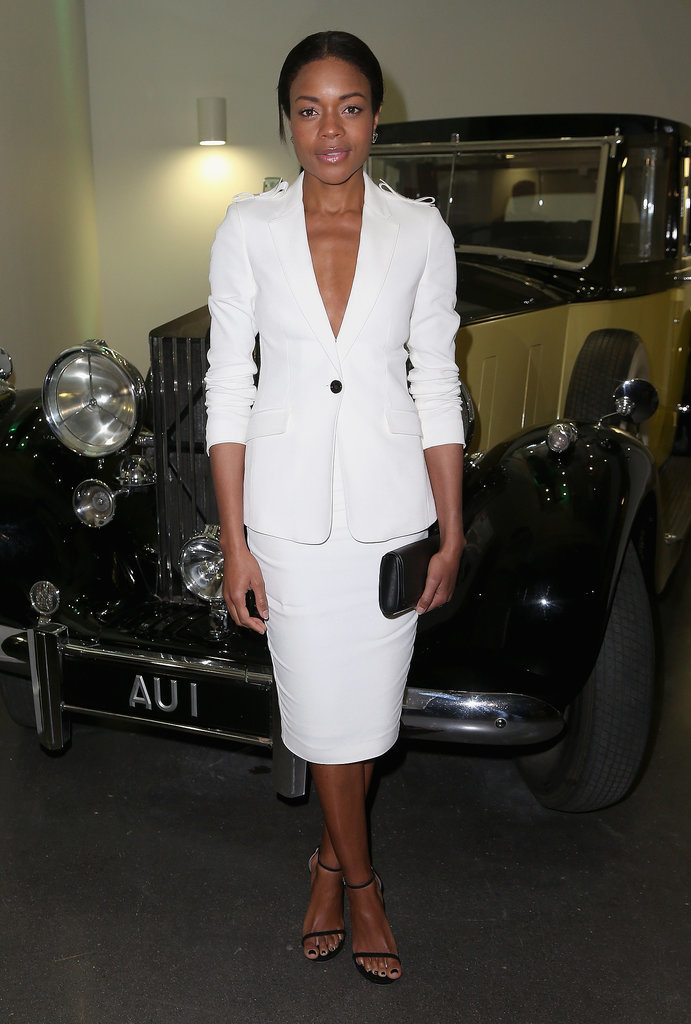 Naomie Harris went to the Bond in Motion exhibition at the London Film Museum on Tuesday.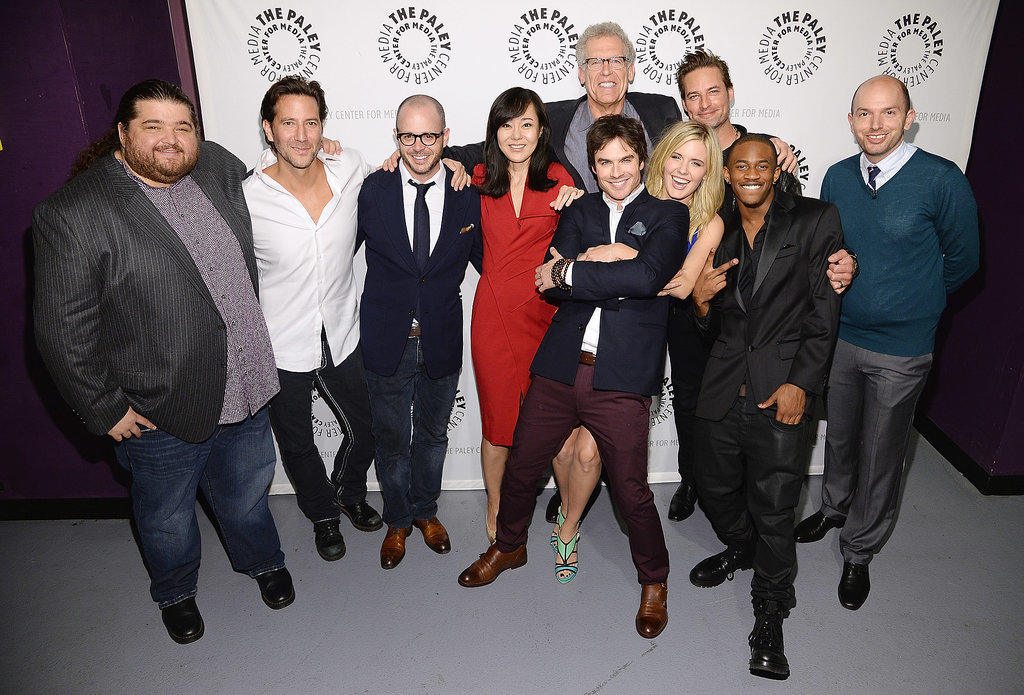 The Lost cast reunited on Sunday for PaleyFest in LA.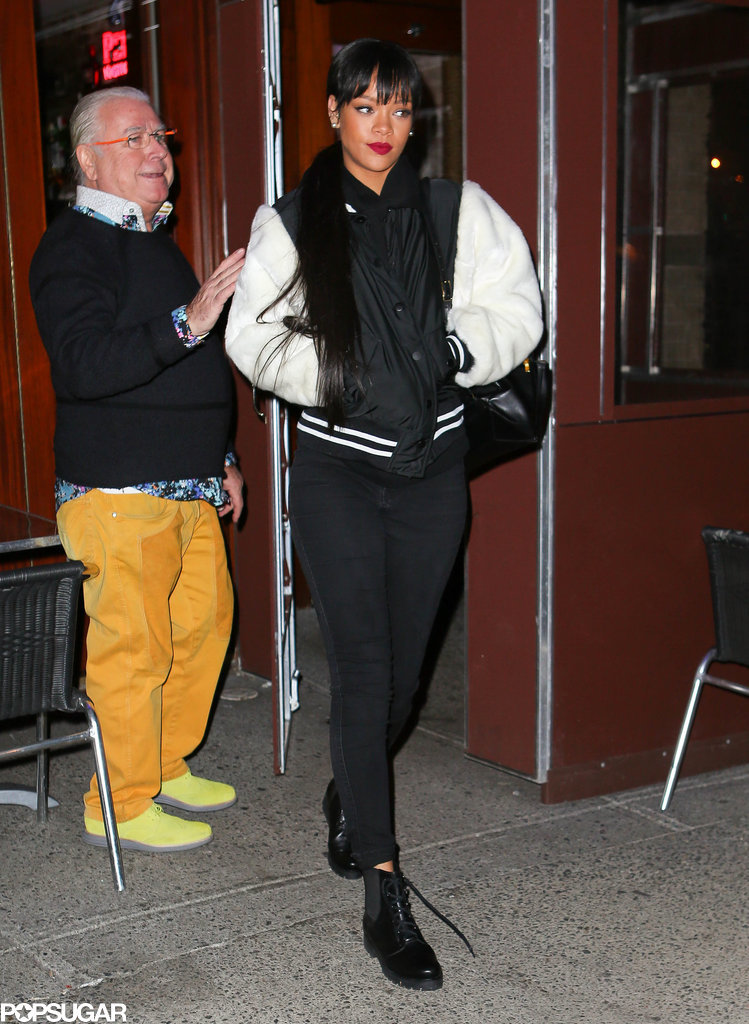 Rihanna [19] grabbed dinner in NYC on Monday night.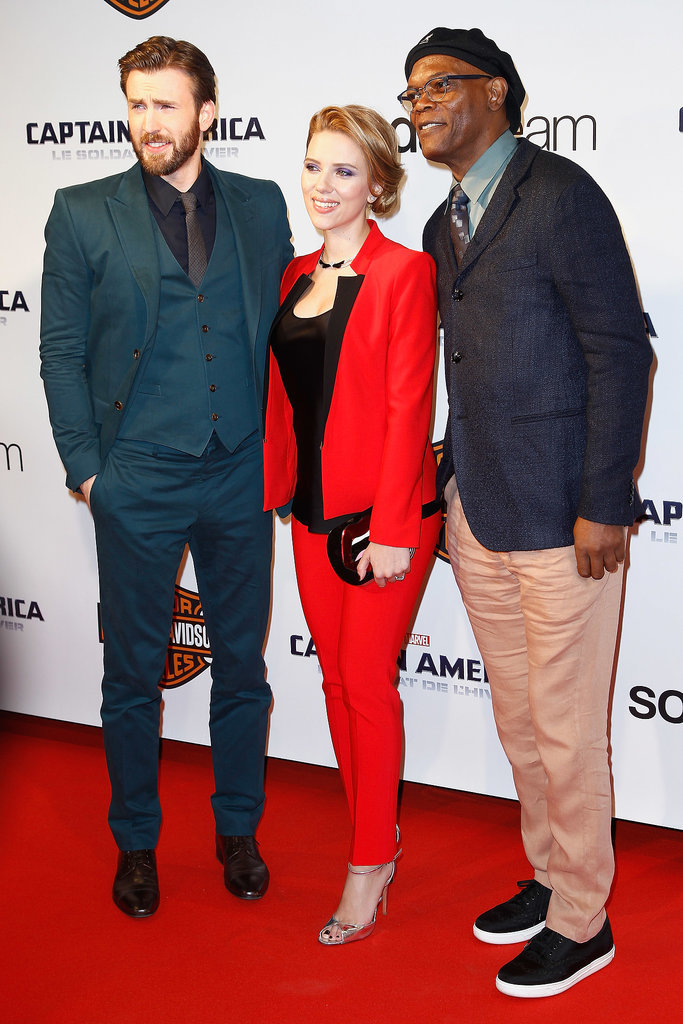 Scarlett Johansson [20], Samuel L. Jackson, and Chris Evans posed together at the Paris premiere of Captain America: The Winter Soldier on Monday.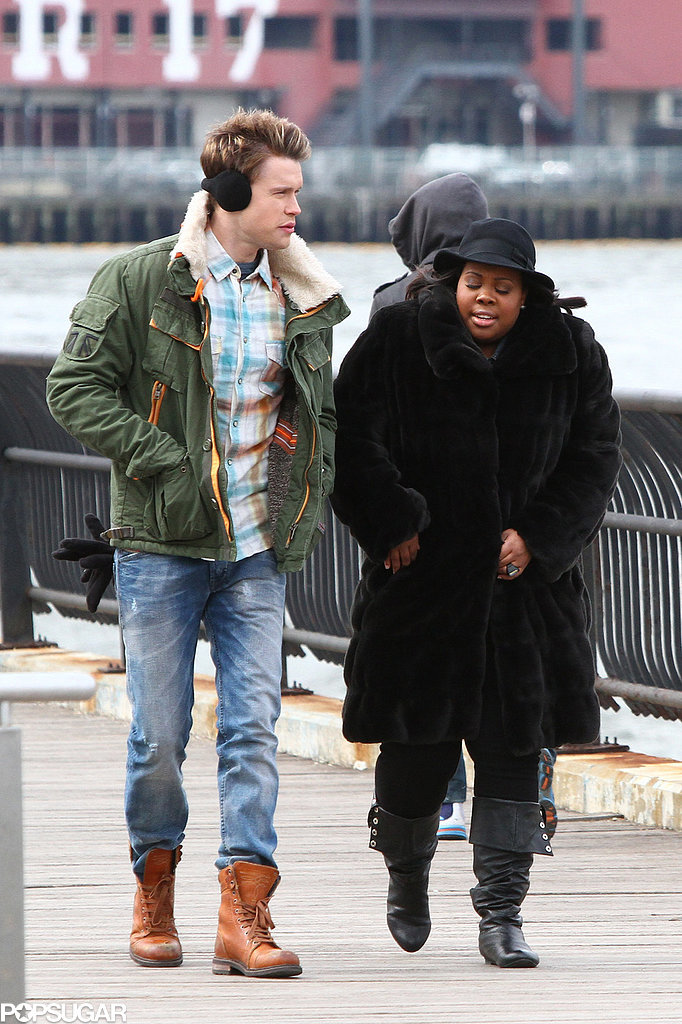 Amber Riley and Chord Overstreet bundled up while filming Glee on Monday in NYC.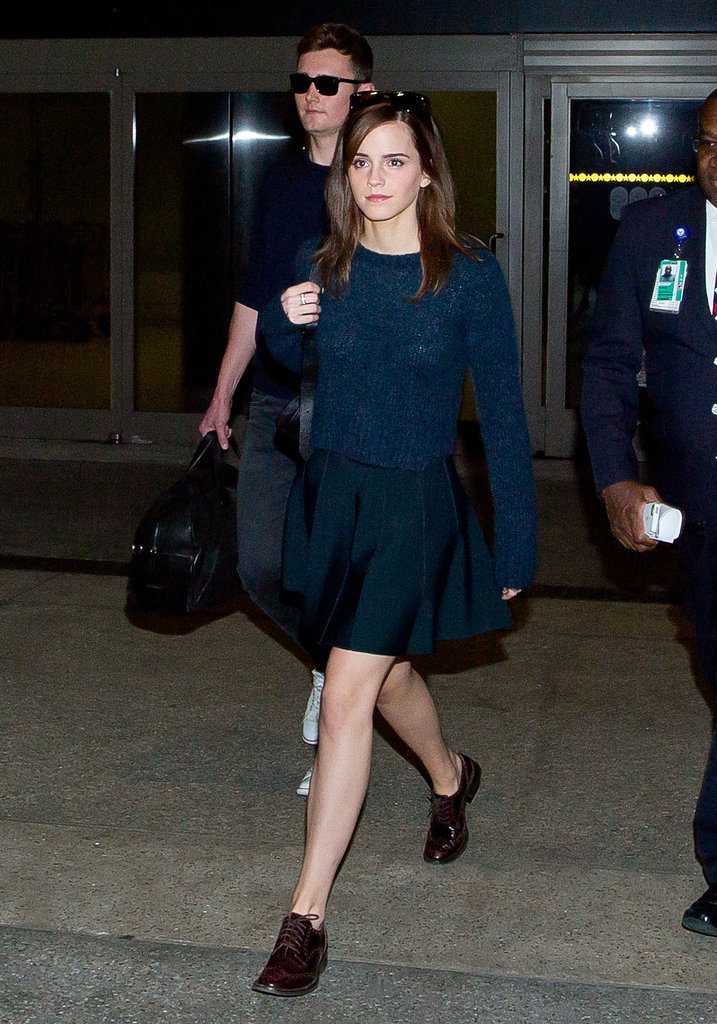 Emma Watson [21] arrived in LA on Tuesday.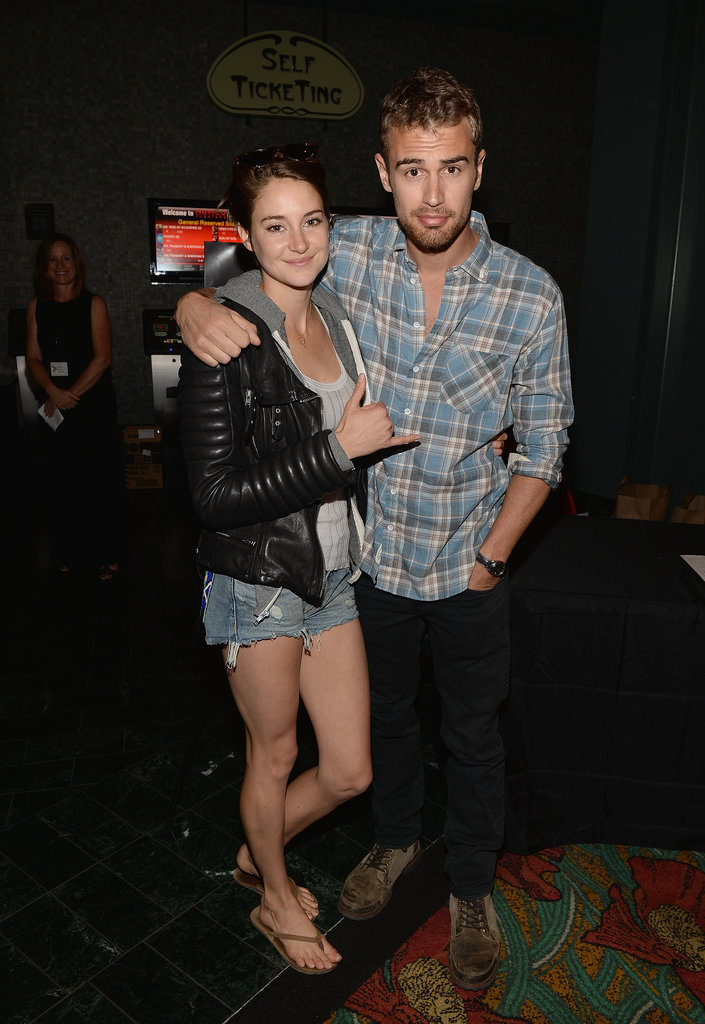 Shailene Woodley kept it chill when she and Theo James met up for a Divergent screening in Thousand Oaks, CA, on Monday.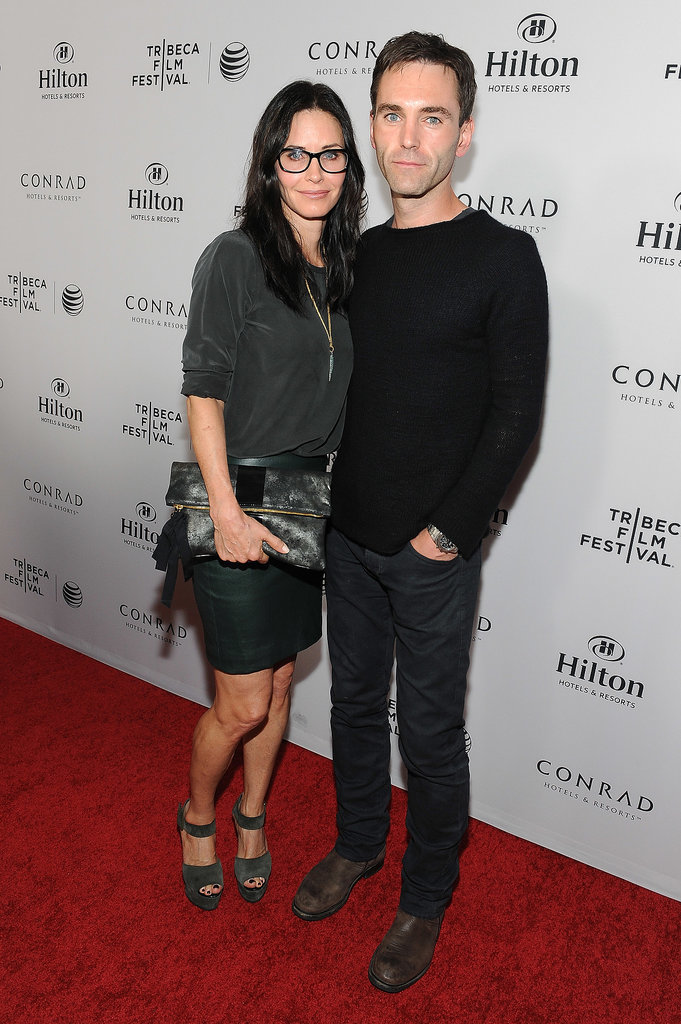 Courteney Cox [22] and Johnny McDaid attended a Tribeca Film Festival event in LA on Monday.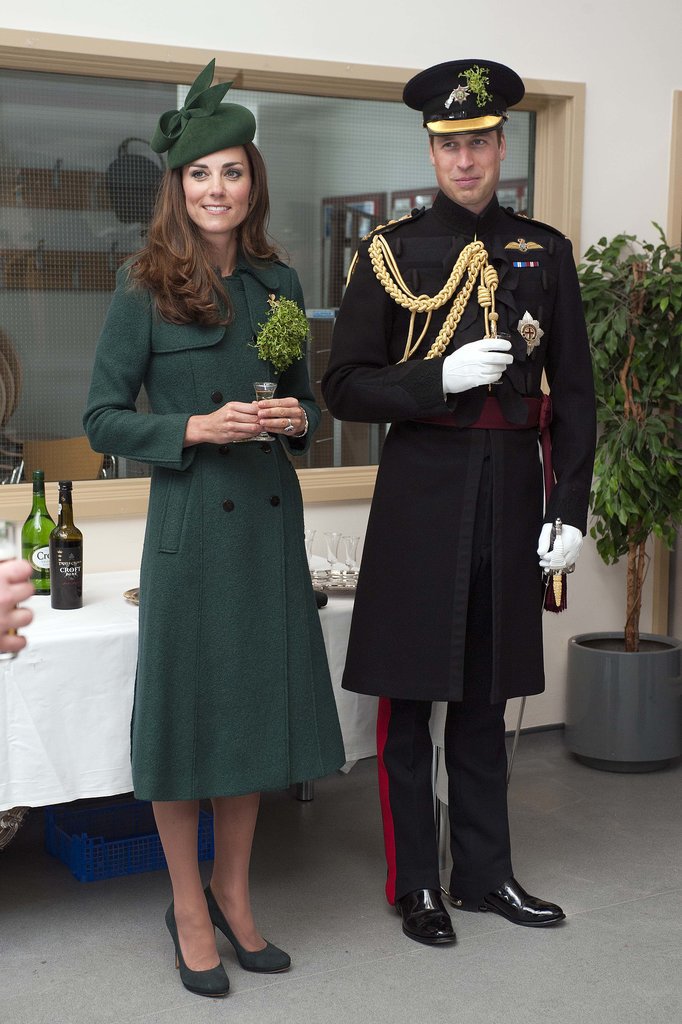 Kate Middleton and Prince William met with the Irish Guards in Aldershot, England, for St. Patrick's Day on Monday.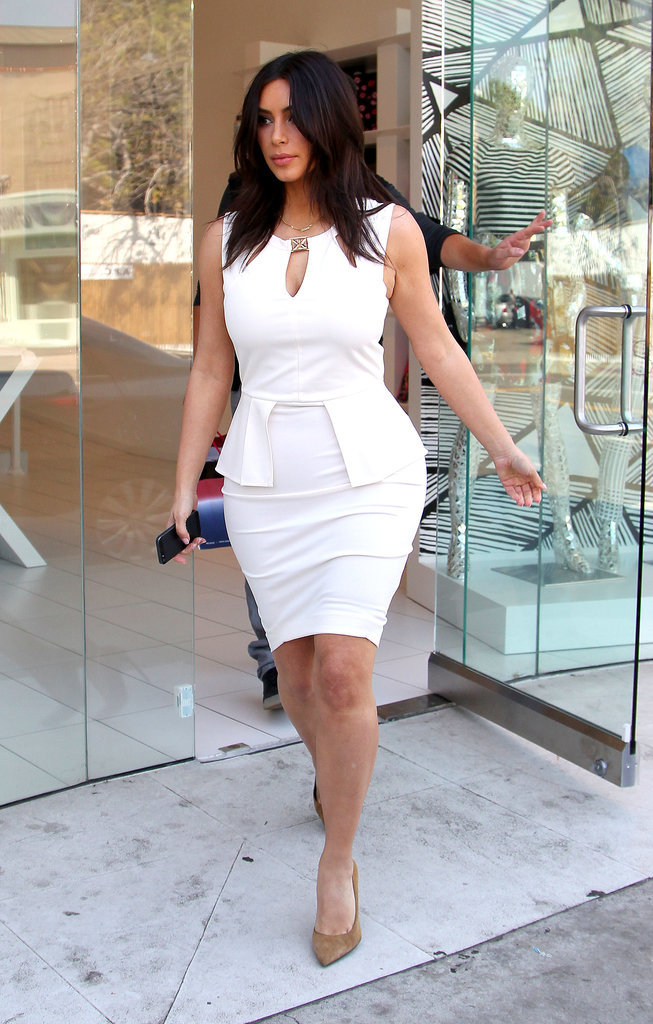 Kim Kardashian [23] stepped out in LA on Monday.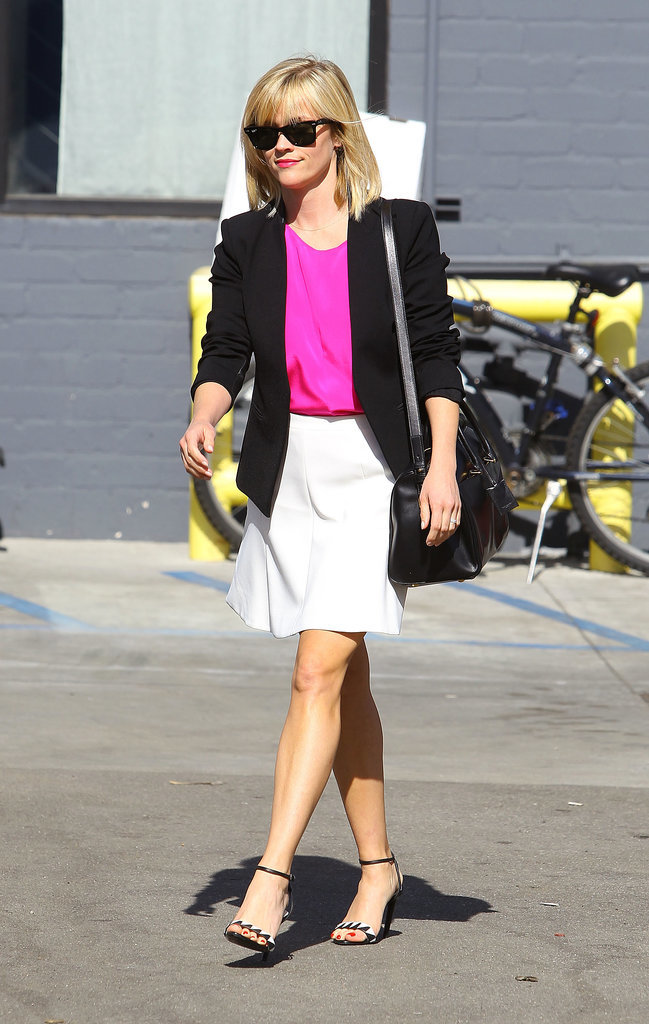 Reese Witherspoon [24] looked pretty in pink on Tuesday, when she ran errands in LA.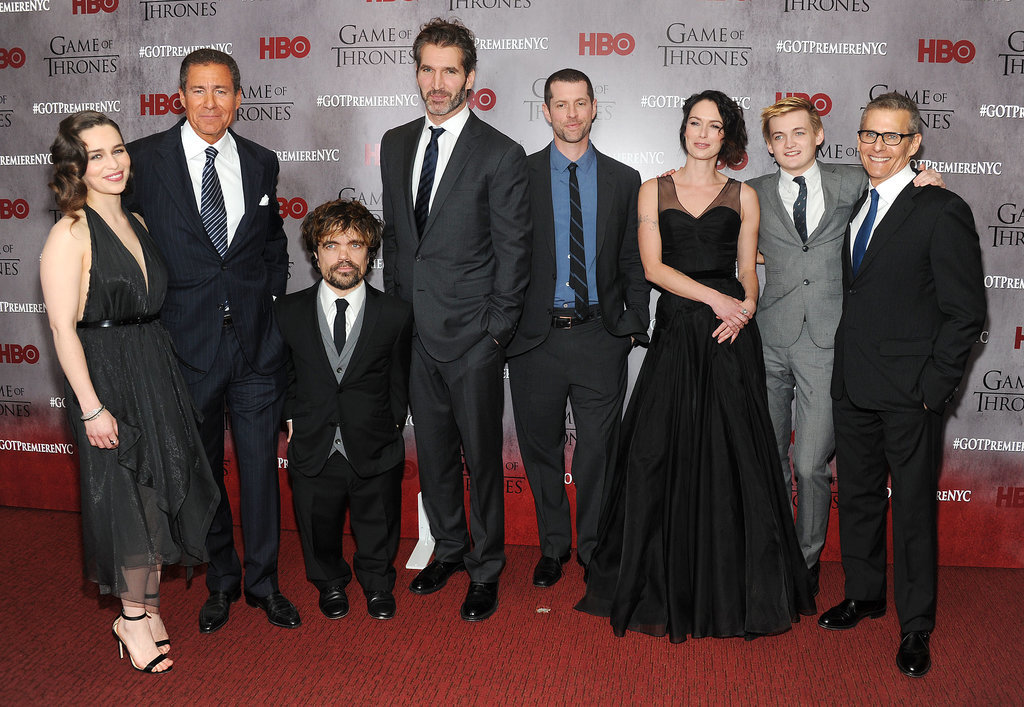 On Tuesday, Emilia Clarke and Peter Dinklage joined their Game of Thrones costars for their season premiere party in NYC.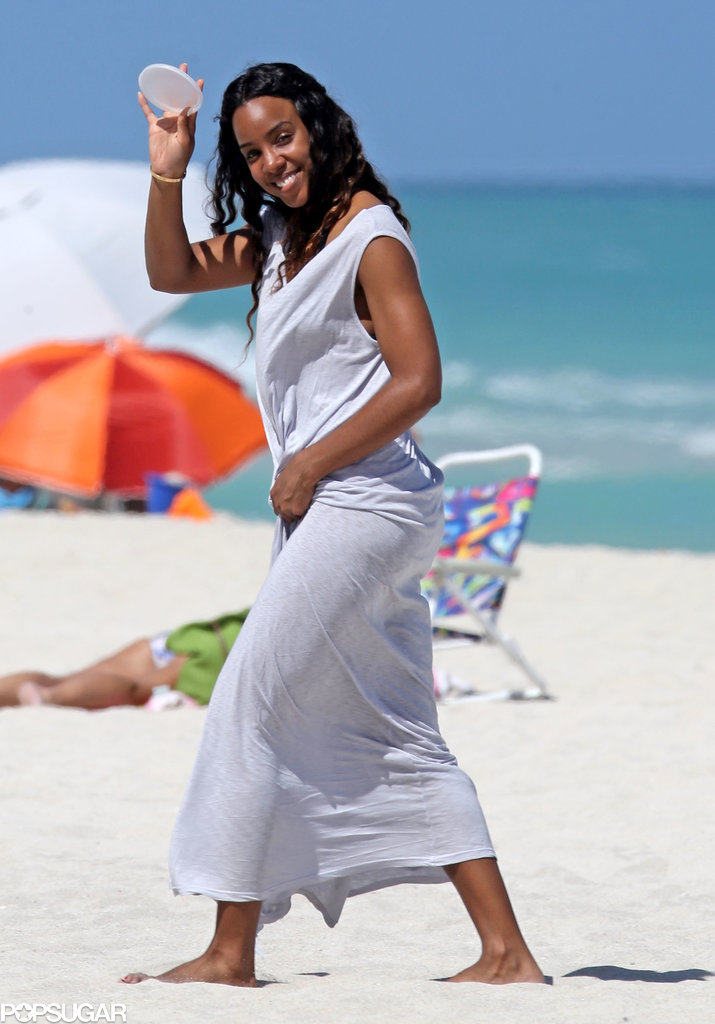 On Sunday, Kelly Rowland hit the beach in Miami.
Emma Roberts ran errands in Beverly Hills on Sunday.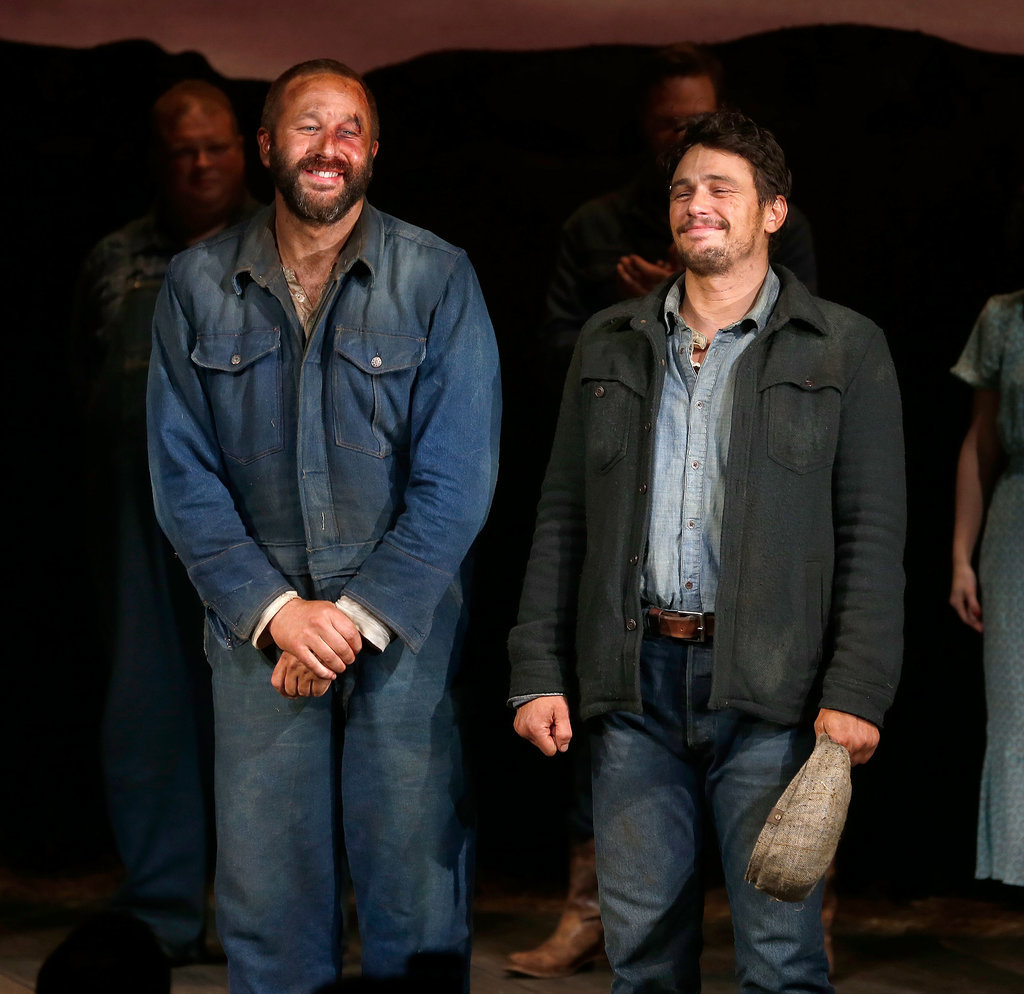 On Wednesday, James Franco [25] and Chis O'Dowd took a bow at the premiere of Of Mice and Men on Broadway in NYC.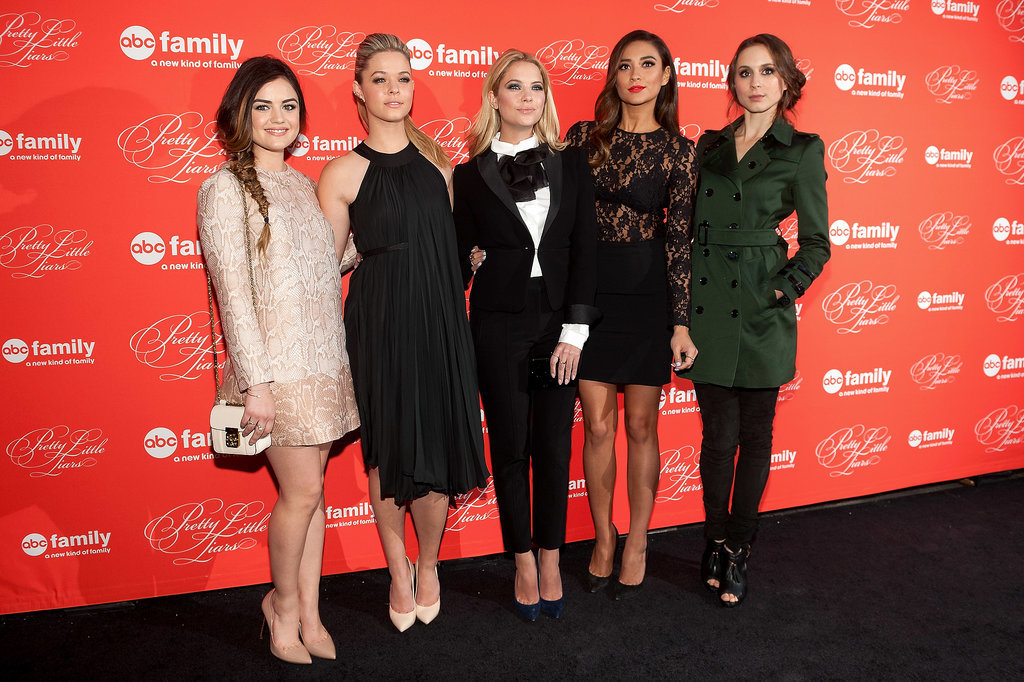 The Pretty Little Liars cast attended a party in NYC for the season finale on Tuesday.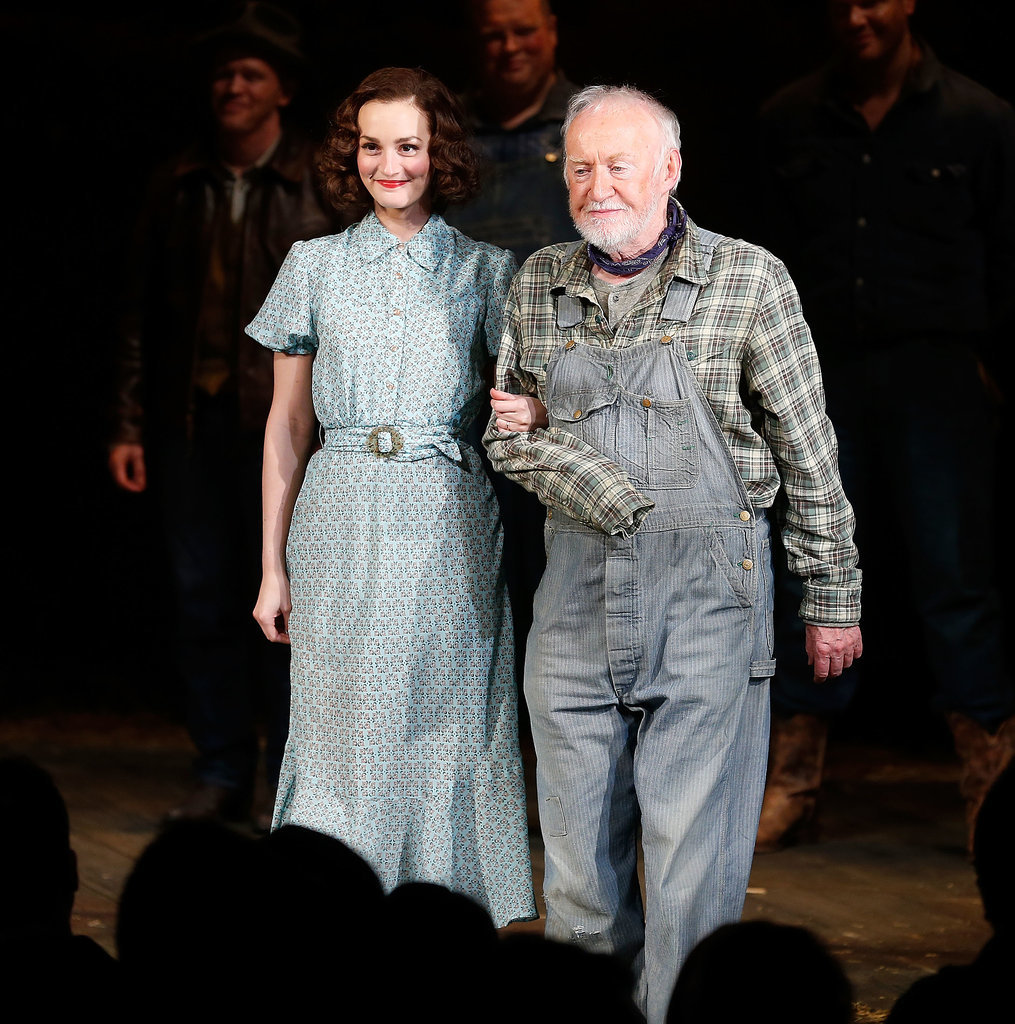 Leighton Meester [26] and Jim Norton took a bow on Wednesday during the first curtain call for their Broadway play, Of Mice and Men.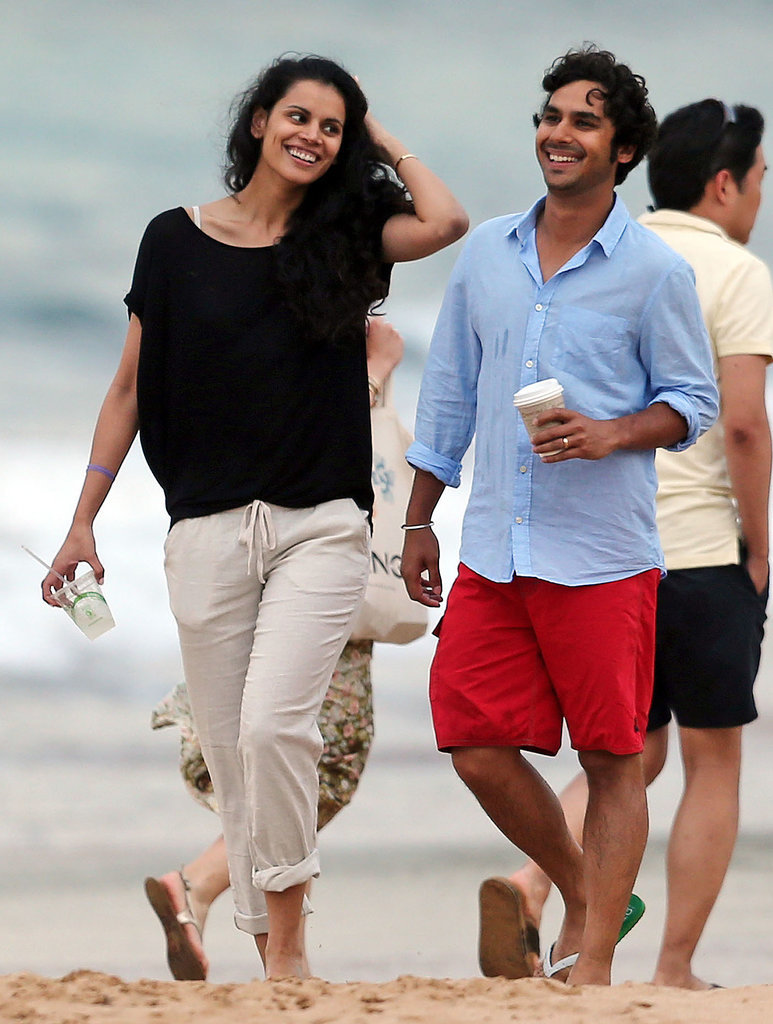 Kunal Nayyar and his wife hit the beach in Maui in Hawaii on Saturday.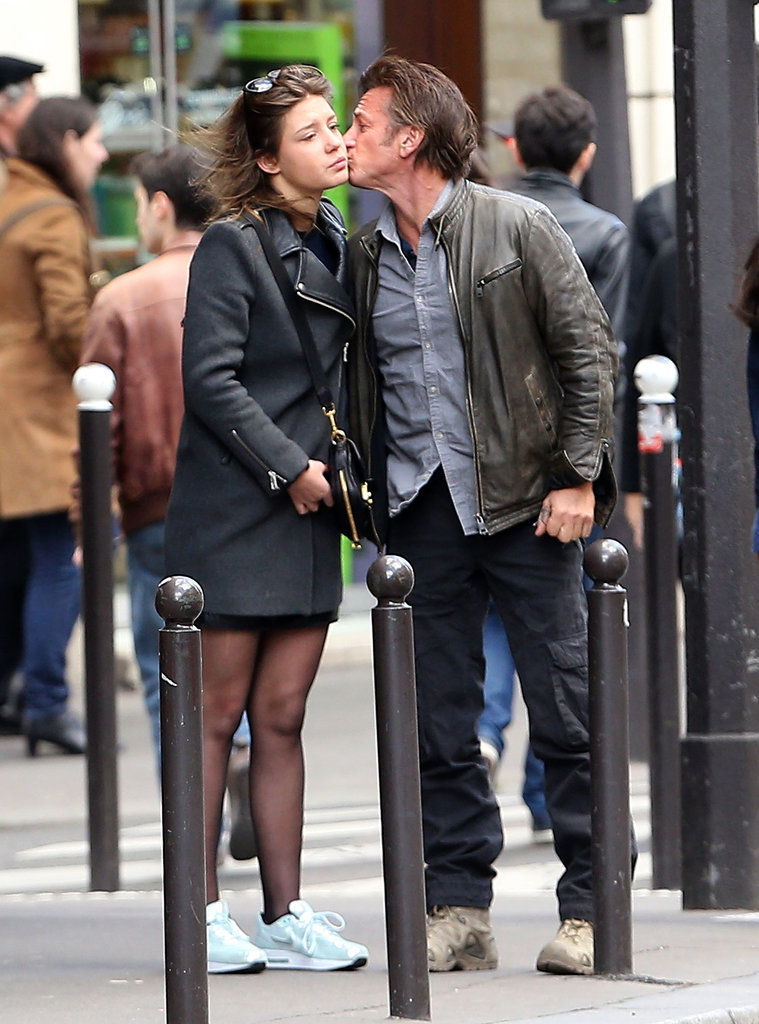 When in France! Sean Penn [27] kissed Adèle Exarchopoulos after grabbing lunch with her in Paris on Saturday.