Angelina Jolie [1] and Brad Pitt [2] know how to turn heads on a red carpet. At the Maleficent premiere in LA on Wednesday, they looked stunning, bringing their whole family to celebrate together. Unfortunately, Brad was attacked [3] by "prankster" Vitalii Sediuk at the event, but he walked away unscathed. In other can't-miss moments this week, Kristen Stewart had fun with a friend [4], Gwyneth Paltrow [5] sang and danced, Ian Somerhalder [6] smoldered, and Kate Middleton, Prince William, and Prince Harry all had fun royal moments. Keep reading to see all that and more!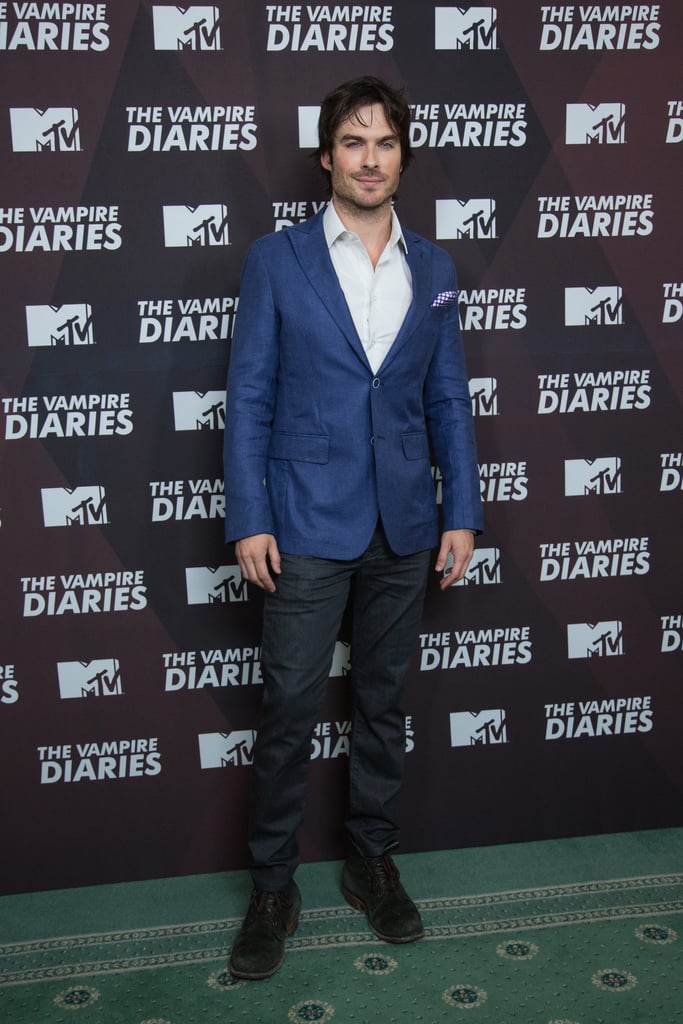 Ian Somerhalder [7] showed off his charming smile on Thursday at a Vampire Diaries press conference in Mexico City.
On Thursday, Olivia Wilde [8] and Jason Sudeikis posed at a Supermensch: The Legend Of Shep Gordon screening in NYC.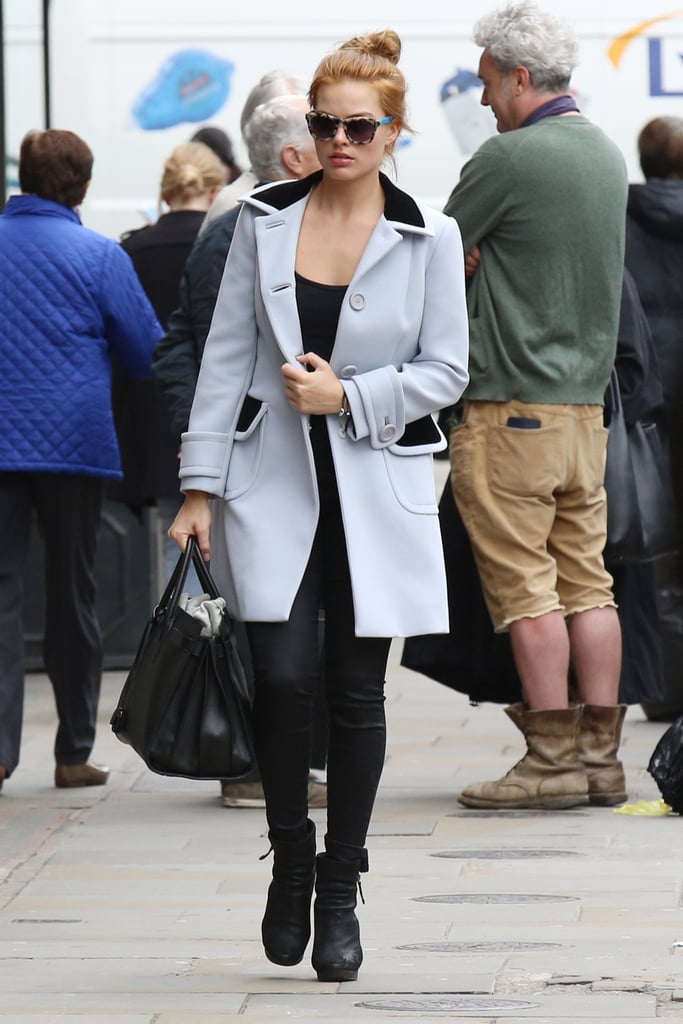 Margot Robbie dyed her hair red [9], showing off her new look in London on Friday.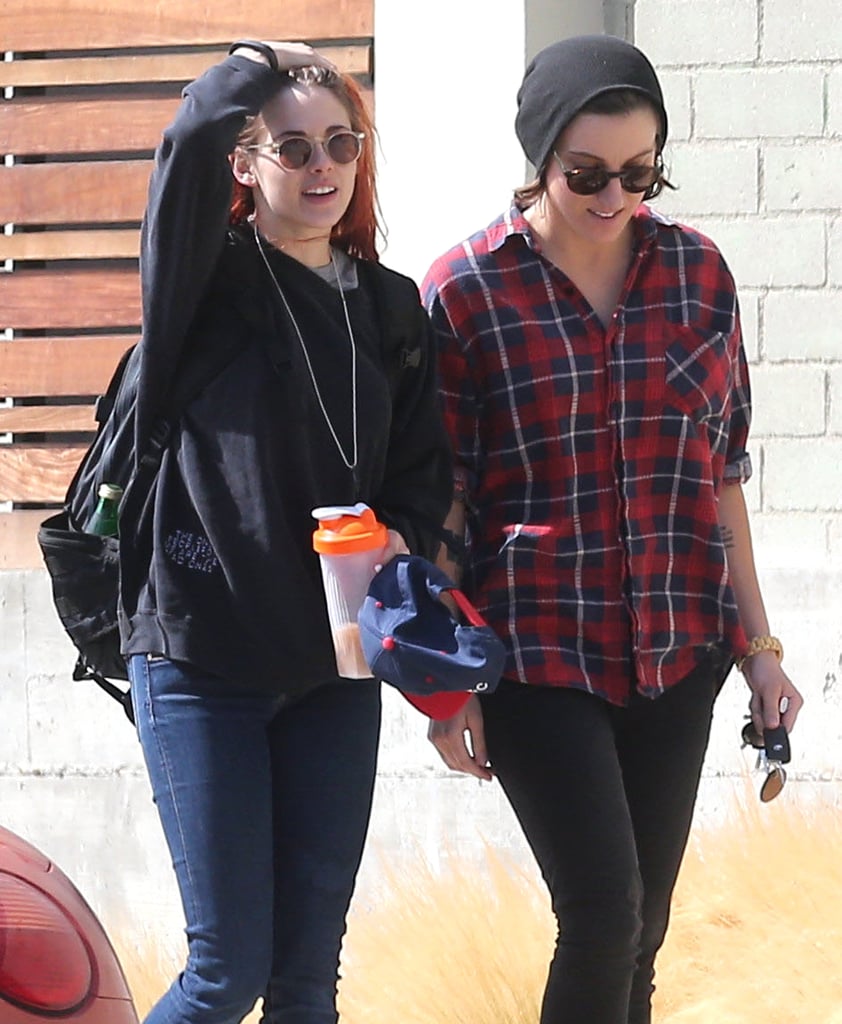 Kristen Stewart and her friend, Alicia Cargile, walked around LA [10] before Kristen caught a flight on Tuesday.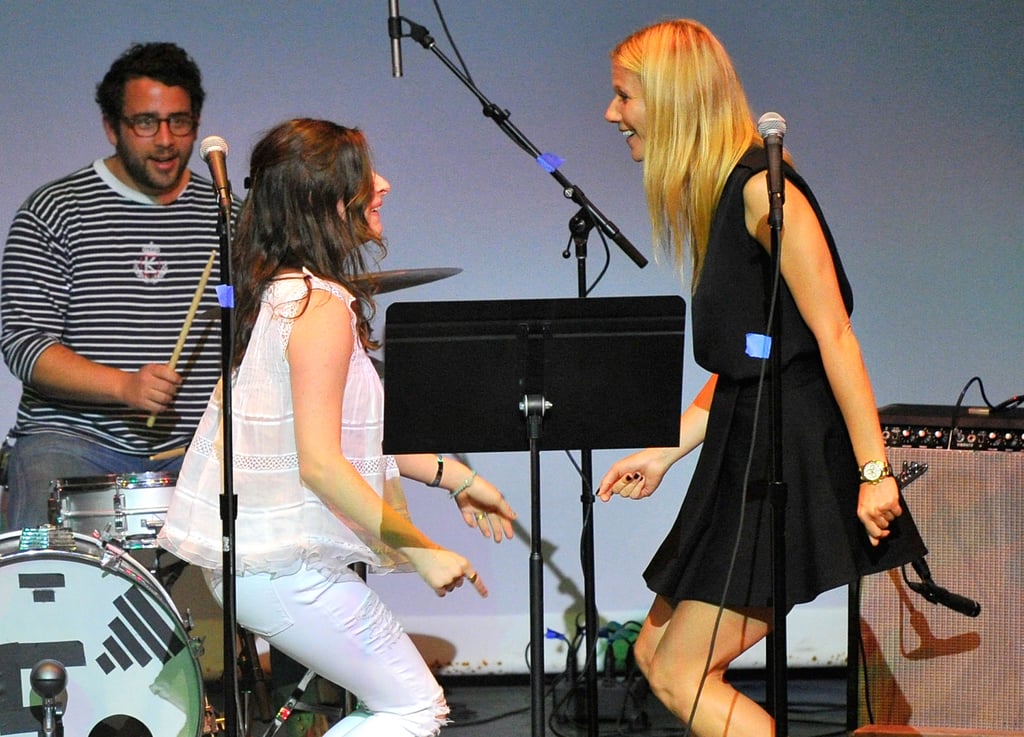 Gwyneth Paltrow [11] and Sasha Spielberg danced and sang together at the Poetic Justice fundraiser on Wednesday in LA.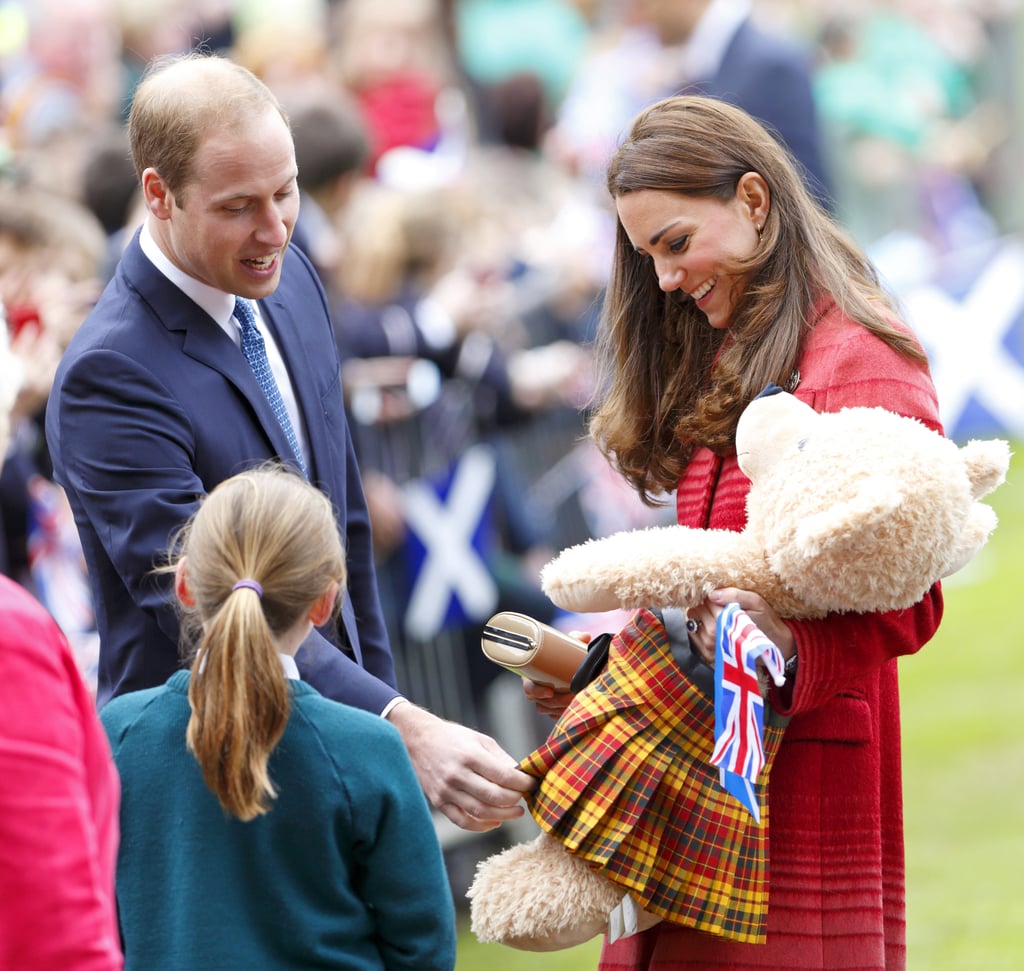 Prince William and Kate Middleton admired a teddy bear [12] from a fan on Thursday in Scotland.
Molly Parker, Anna Gunn, Christina Hendricks, Lena Headey, Bellamy Young, and Michelle Monaghan took a selfie at the Variety Studio in LA on Thursday.
Robert Pattinson [13] looked casual as he walked through LAX on Thursday.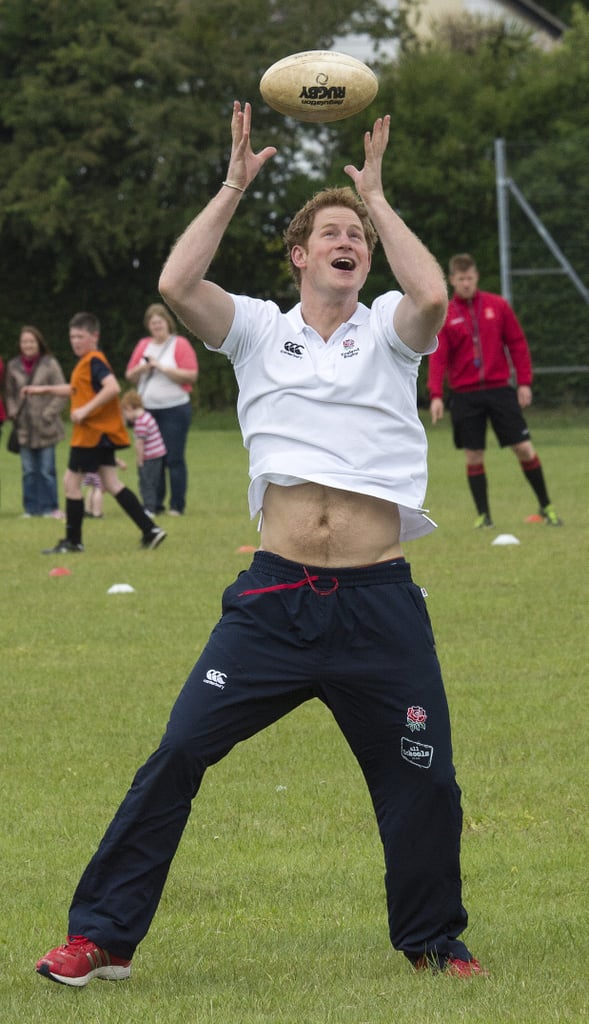 Prince Harry showed off his abs [14] and his athletic side at the Inspire Suffolk event in England on Thursday.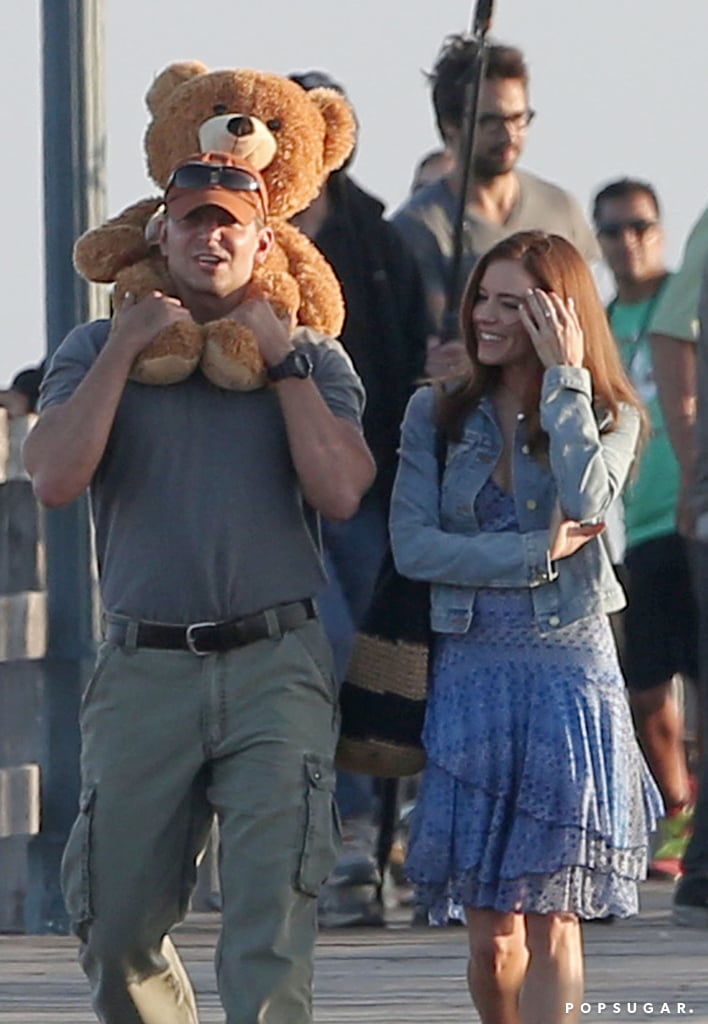 Bradley Cooper [15] and Sienna Miller [16] walked around with a teddy bear on the set of American Sniper in LA on Wednesday.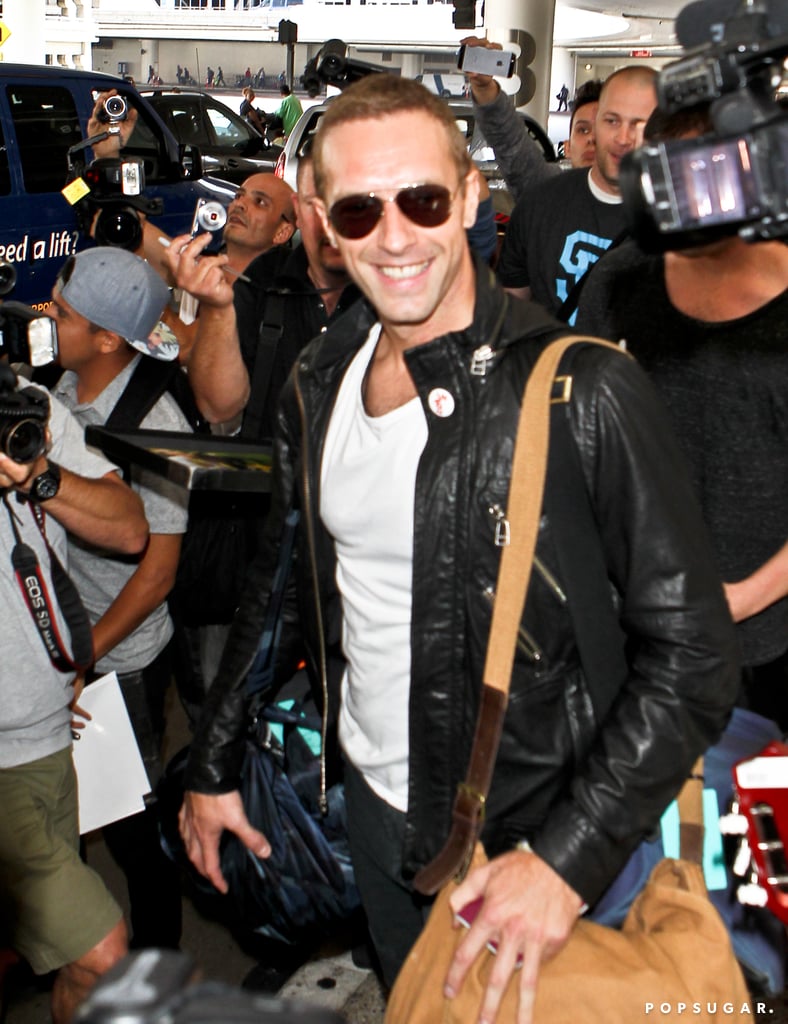 Chris Martin [17] smiled while walking through LAX on Thursday.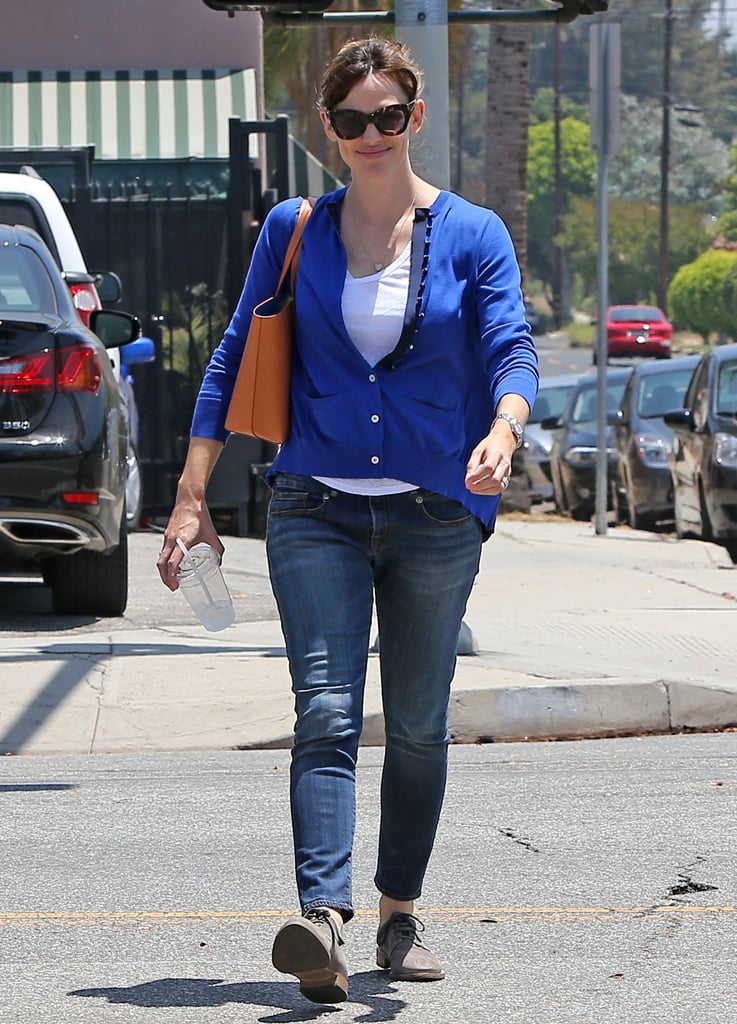 Jennifer Garner [18] looked happy on Tuesday while out in LA.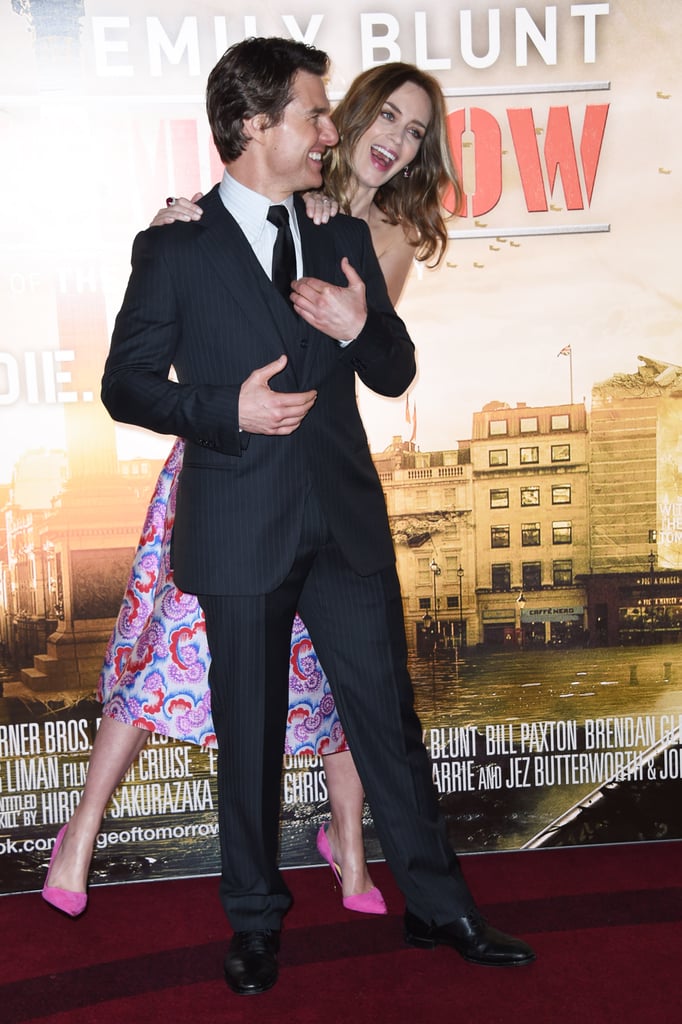 Emily Blunt [19] and Tom Cruise [20] goofed off at the Edge of Tomorrow premiere in London on Wednesday.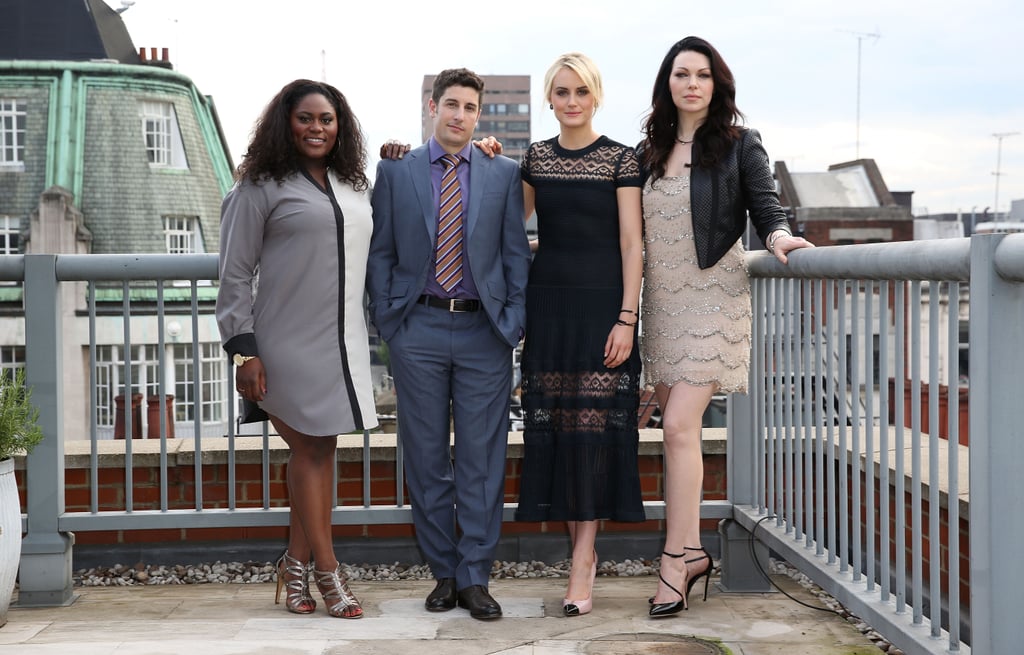 Orange Is the New Black's Danielle Brooks, Jason Biggs, Taylor Schilling, and Laura Prepon posed at a photocall in London on Thursday.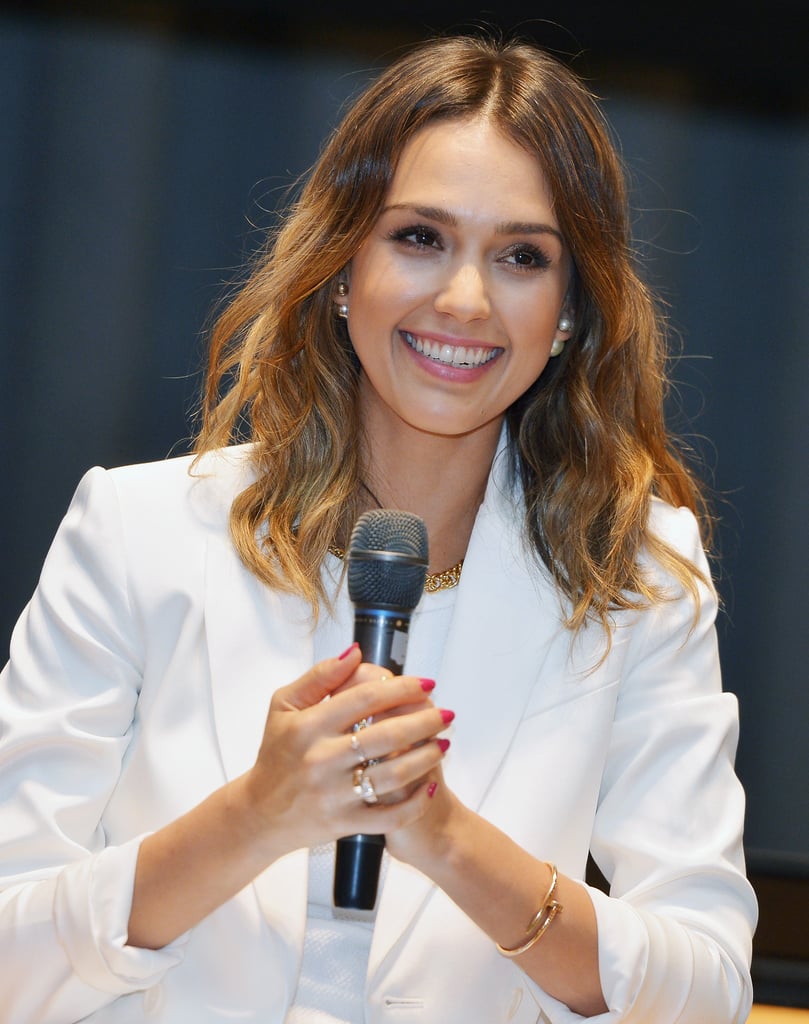 Jessica Alba [21] smiled while speaking at the 2014 Social Innovation Summit in NYC on Thursday.
Amanda Seyfried [22] got goofy at the A Million Ways to Die in the West premiere [23] with costars Seth MacFarlane and Charlize Theron [24] in London on Tuesday.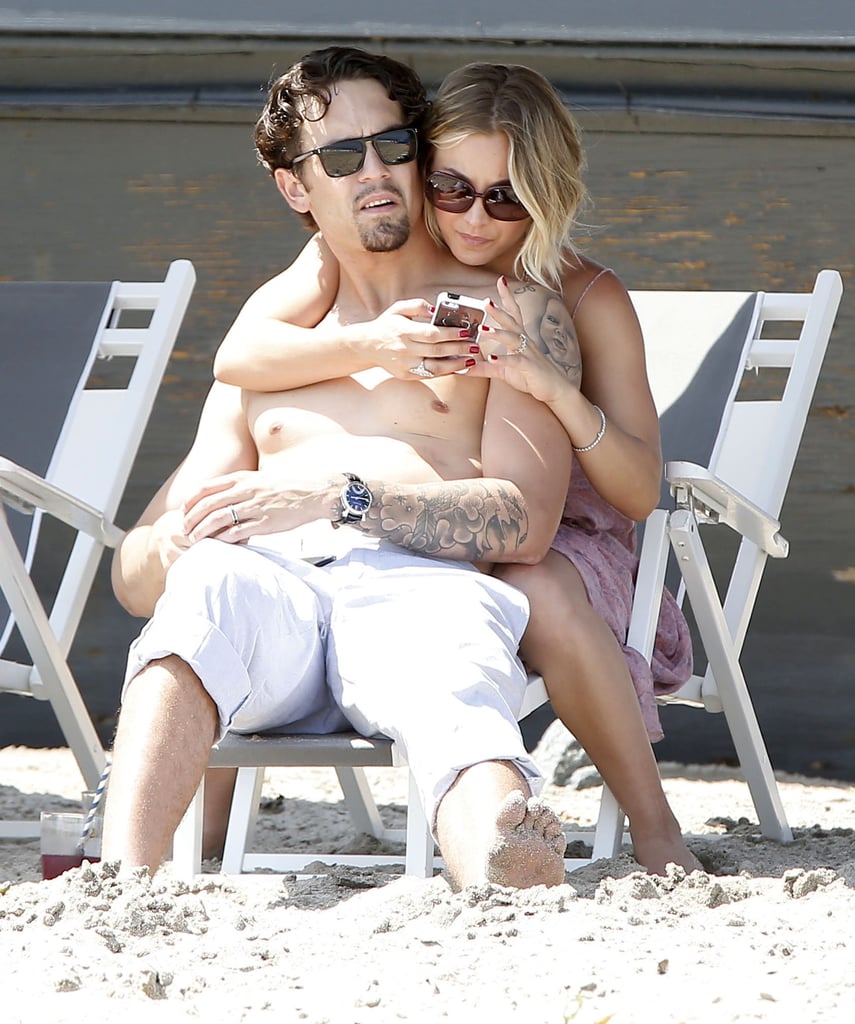 Kaley Cuoco and her husband, Ryan Sweeting, cozied up [25] at Joel Silver's Memorial Day party in Malibu, CA, on Monday.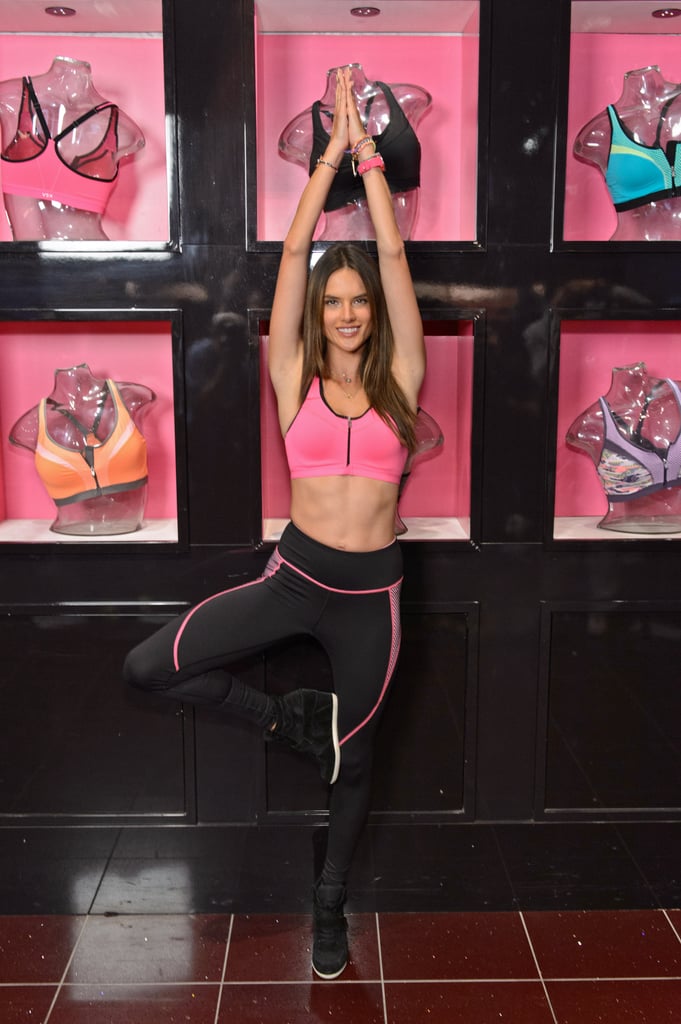 Alessandra Ambrosio showed off her yoga poses at a Victoria's Secret launch event in Chicago on Wednesday.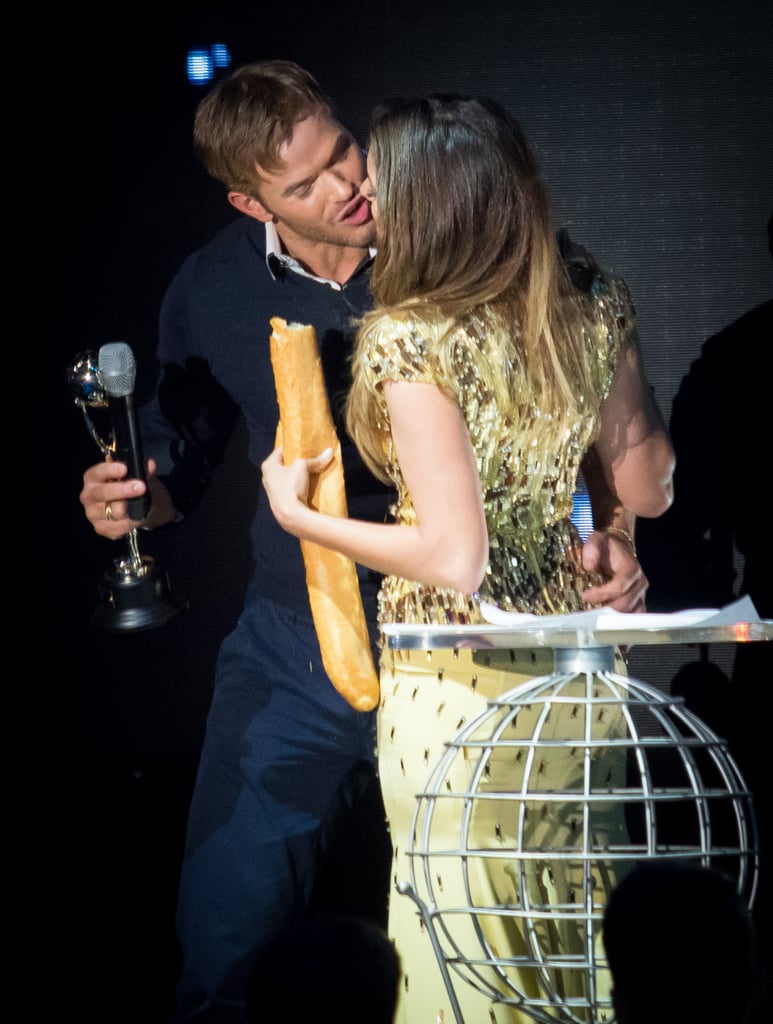 Kellan Lutz [26] and Nina Dobrev [27] had a funny moment with a baguette at the World Music Awards on Tuesday in Monte Carlo.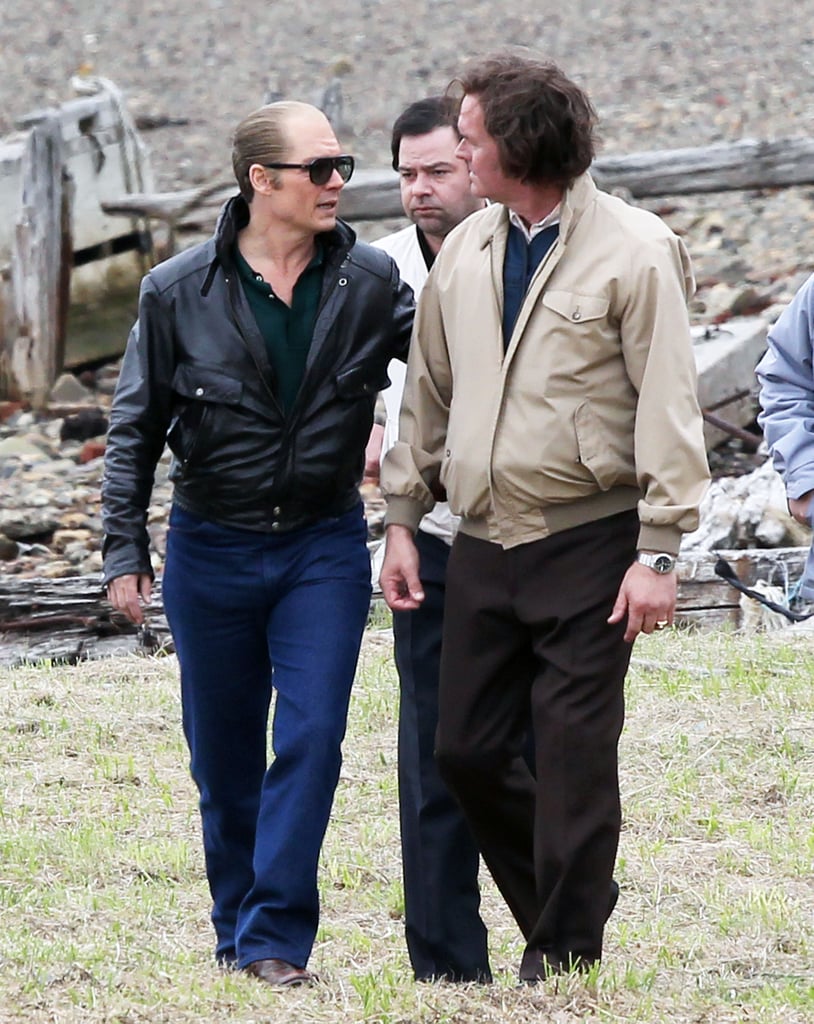 Johnny Depp [28] was back to looking unrecognizable while filming Black Mass in Boston on Tuesday.
Kate Bosworth [29] and her husband, Michael Polish, kept close at LAX on Tuesday.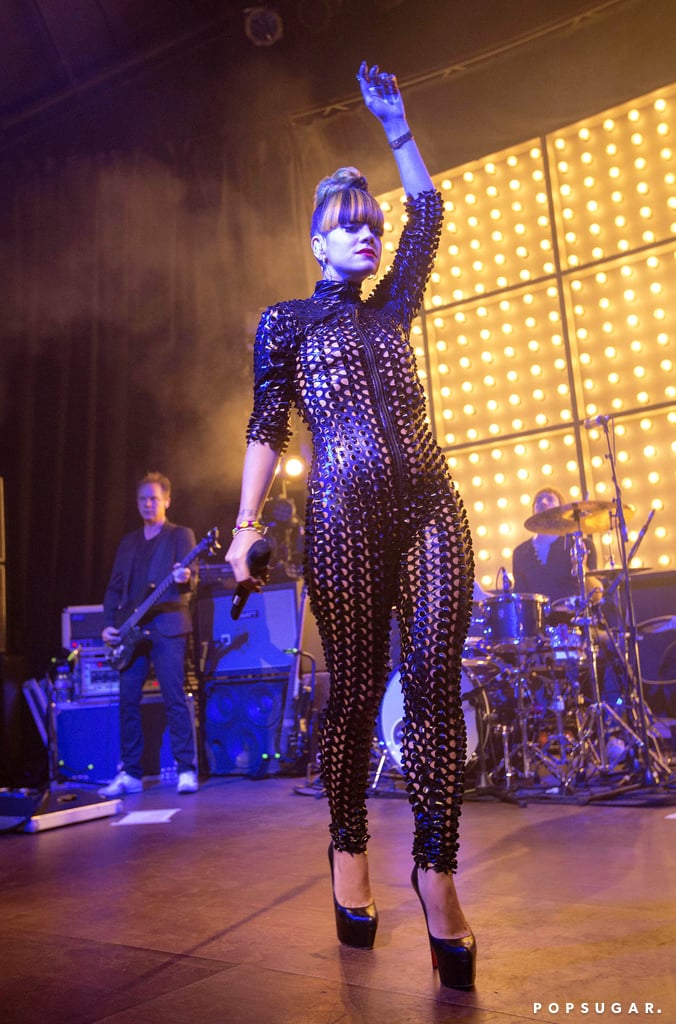 Lily Allen [30] performed in a shocking outfit in Hamburg, Germany, on Monday.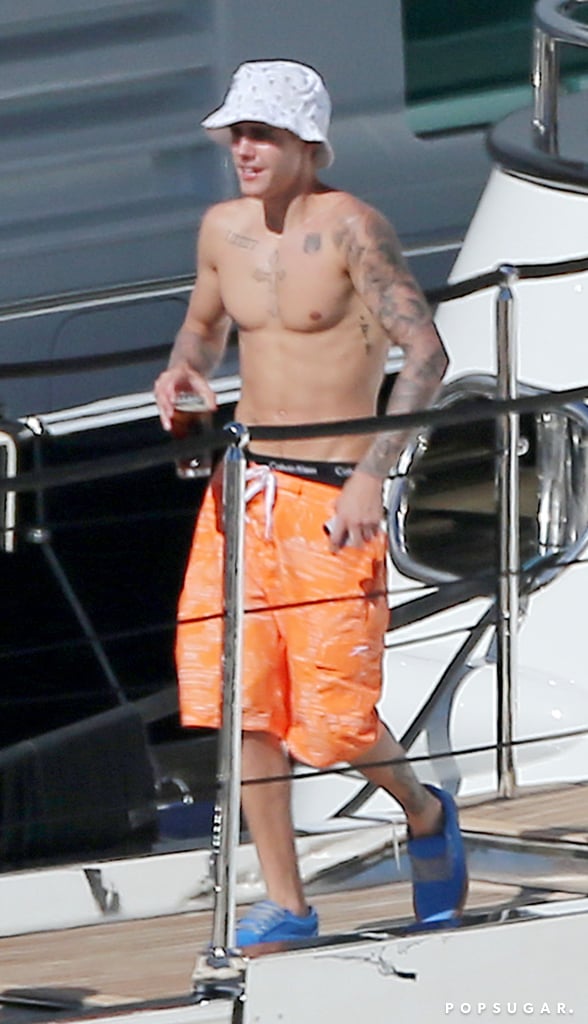 Justin Bieber had fun in the sun on billionaire Philip Green's yacht in Monaco on Sunday. He was spotted with one of Cody Simpson's exes, model Gigi Hadid, on board.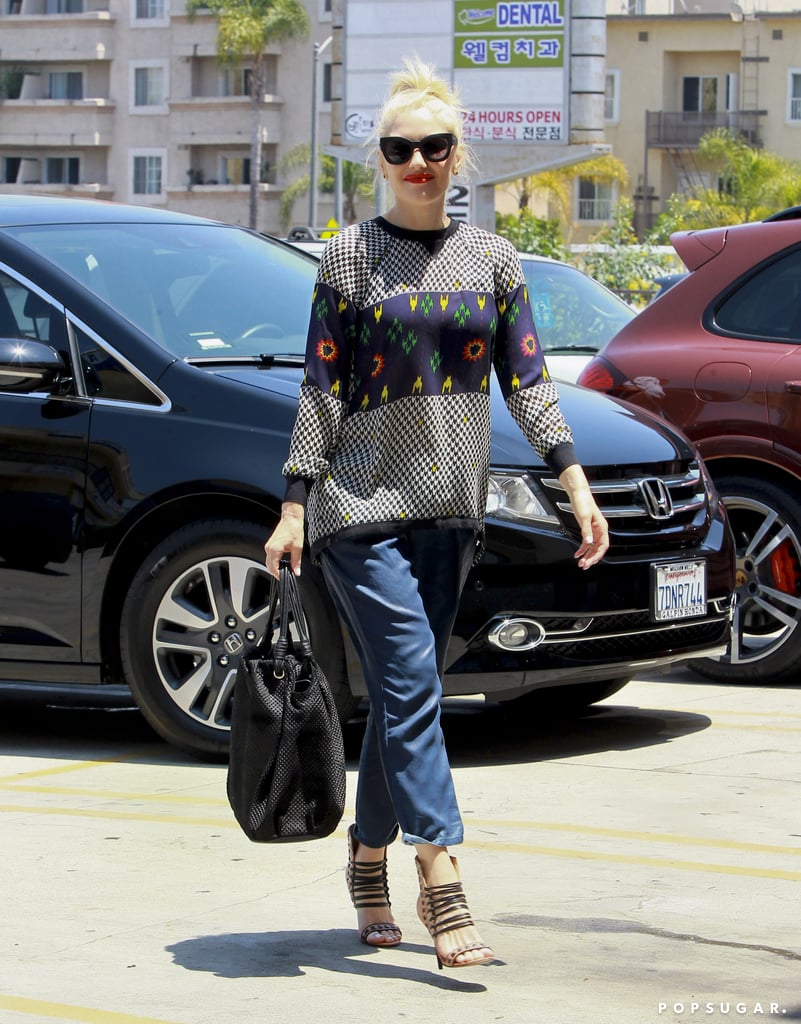 Gwen Stefani [31] looked gorgeous on Wednesday in LA.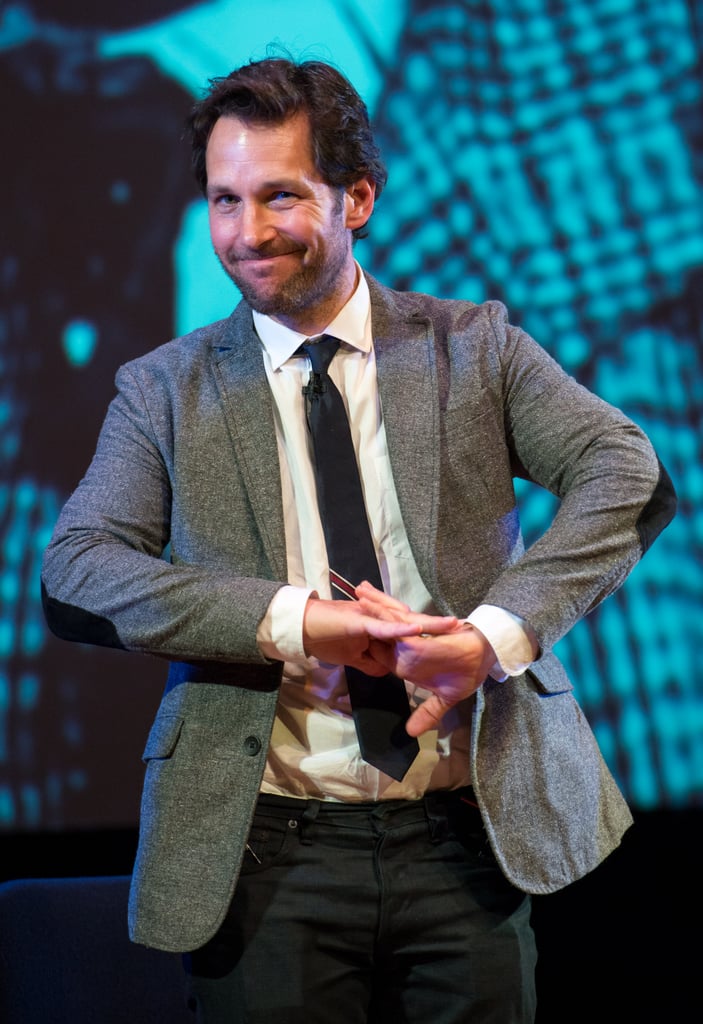 Paul Rudd [32] struck a pose after a reading at the World Science Festival reception on Wednesday in NYC.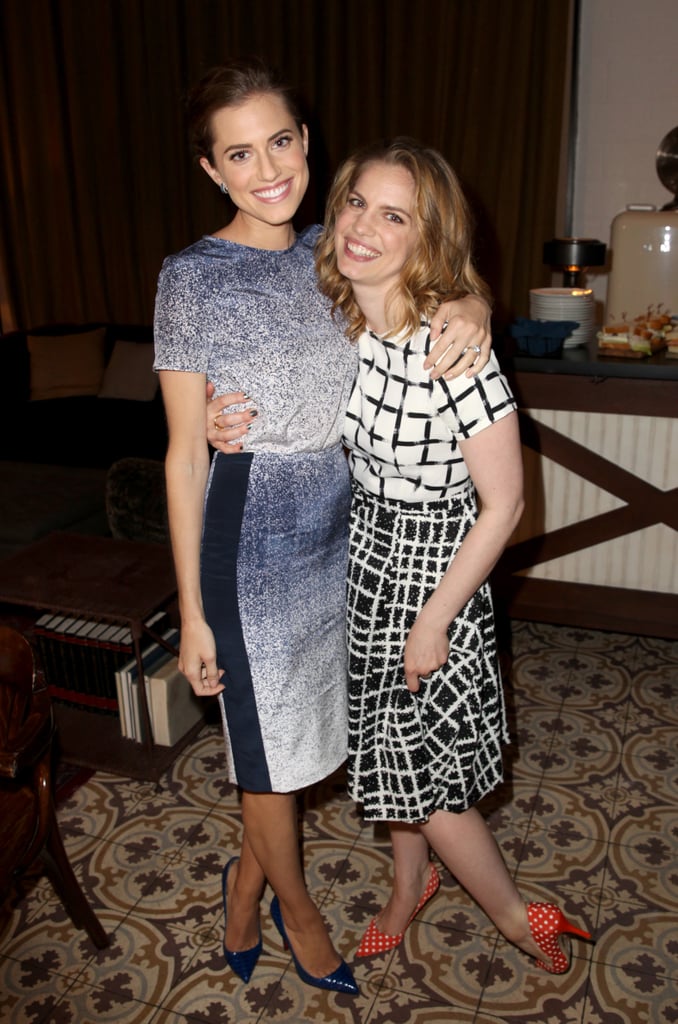 Allison Williams and Anna Chlumsky posed at a Samsung event at Variety Studio on Wednesday in LA.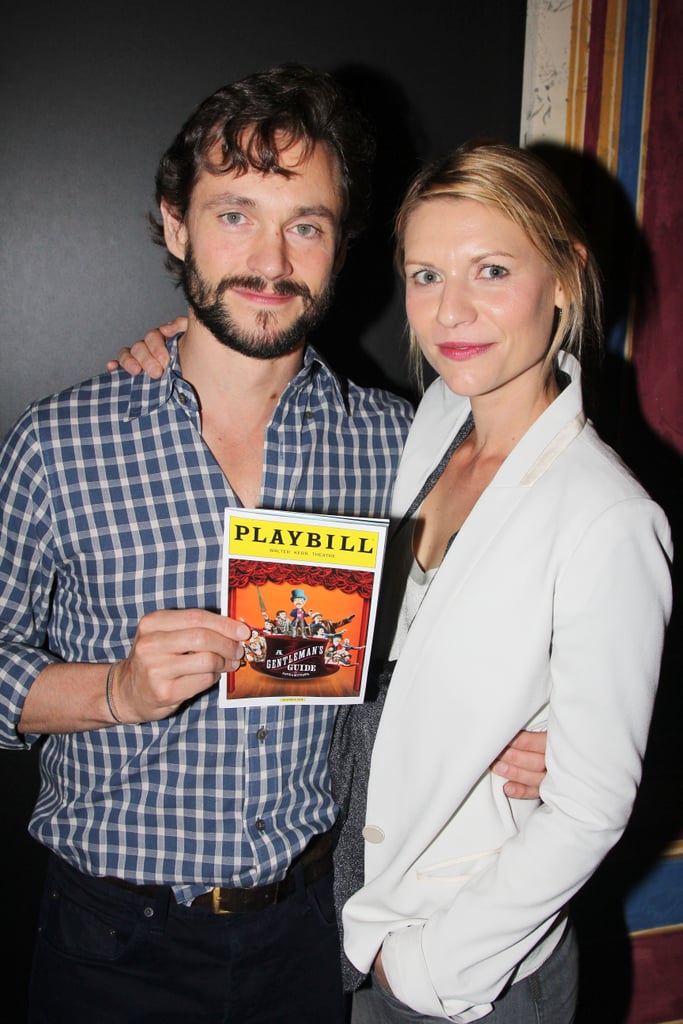 Hugh Dancy and his wife, Claire Danes [33], posed backstage on Monday at A Gentleman's Guide to Love and Murder in NYC.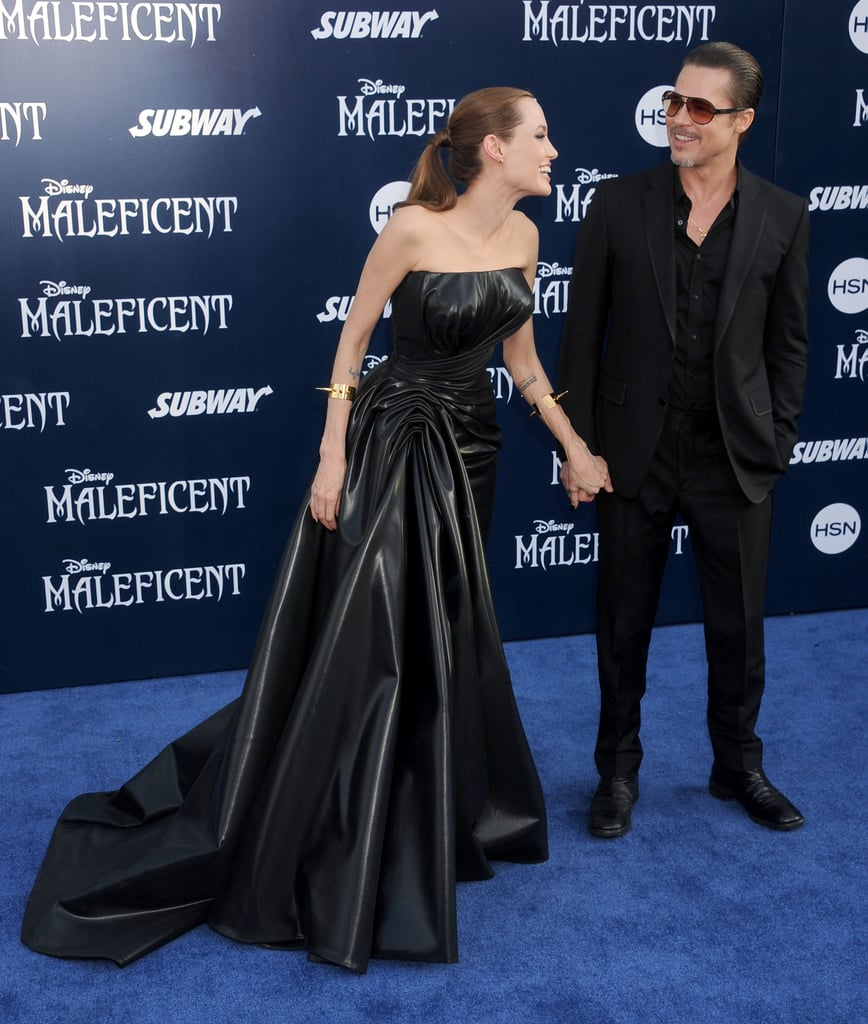 Angelina Jolie and Brad Pitt looked stunning [34] at the Maleficent premiere in LA on Wednesday.